Rangers' offseason checklist, FAQ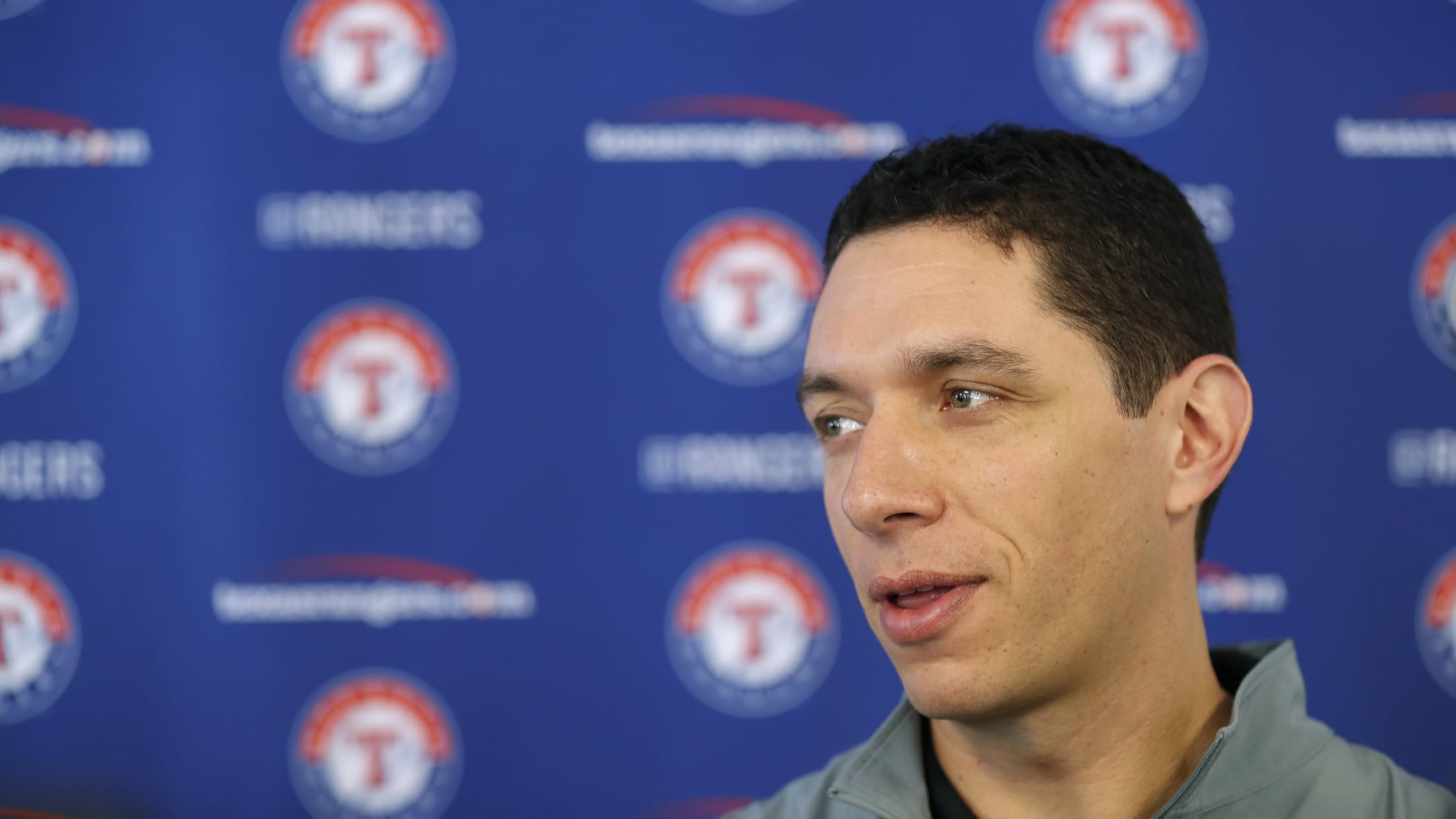 ARLINGTON -- The bulk of the Rangers' baseball operations have shifted to Arizona, where 60 of the organization's best Minor League players have gathered for instructional league play trying to make up for lost time. • The Rangers' 5 biggest offseason questions The Rangers are also doing their planning for
ARLINGTON -- The bulk of the Rangers' baseball operations have shifted to Arizona, where 60 of the organization's best Minor League players have gathered for instructional league play trying to make up for lost time.
• The Rangers' 5 biggest offseason questions
The Rangers are also doing their planning for an offseason that will present obvious challenges. Here is an FAQ on what to expect this winter:
Where do the Rangers stand on a 40-man roster?
The Rangers have 38 players on their 40-man roster, plus five on the 60-day injured list: pitchers José Leclerc, Edinson Vólquez, Corey Kluber, Brock Burke and Joe Palumbo. Leclerc, Burke and Palumbo have to be placed on the 40-man five days after the World Series ends.
As for Vólquez and Kluber…
Which players are free agents?
The Rangers have six players on the 40-man who will become free agents five days after the World Series.
• Shin-Soo Choo's seven-year contract has come to an end. Choo, 38, said he wants to play next season, but he could change his mind. The Rangers are focused on their young players and really don't have a spot for Choo with Nick Solak, Willie Calhoun, Scott Heineman and Eli White piled up in left field and at designated hitter. Still, the Rangers might bring Choo back at a greatly reduced price if they feel they could use the depth.
• Catcher Jeff Mathis also wants to keep playing, but his best role for the Rangers might be as the catching coach.
• Derek Dietrich wasn't the Rangers' answer to their offensive woes, but his.806 OPS was the highest on the team (min. 75 plate appearances).
• RHP Jesse Chavez is 36 and had a 6.88 ERA.
• Volquez is 37 and missed most of the season with a strained right oblique.
• IF Andrew Romine. He could get an offer to Spring Training as a non-roster invite.
In addition, right-handed pitcher Juan Nicasio finished the season on the restricted list and is eligible for free agency.
Which players have contract options?
The Rangers aren't expected to pick up Kluber's $18 million club option for 2021. That decision is due five days after the World Series. Instead, they'll likely pay Kluber a $1 million buyout and attempt to sign him to a lesser contract. After coming over in a blockbuster deal with the Indians last offseason, Kluber pitched one inning for the Rangers before suffering a season-ending shoulder injury.
Who might be a non-tender candidate, and when does the club have to make that decision?
The non-tender date is Dec. 2. Outfielder Danny Santana, who was supposed to make $3.6 million in 2020, had elbow surgery in September, and it is doubtful if he'll be ready for Opening Day. As with Kluber, the Rangers may try to retain Santana on a reduced contract.
Who might the Rangers explore long-term contract extensions with?
Lance Lynn and Joey Gallo are possibilities. Lynn is entering the final year of a three-year, $30 million deal, so the Rangers may weigh their options of trading him, exploring a long-term extension or staying with him for one more year.
Gallo can become a free agent after the 2022 season, and Rangers general manager Jon Daniels suggested that the club might be interested in an extension. Gallo's agent, Scott Boras, might not be as inclined after a down season. Boras may prefer to wait to see if Gallo has a much better season in '21 and improves his bargaining position.
Who needs to be added to the 40-man roster this winter to avoid the Rule 5 Draft, and do they have a crunch for roster spots?
The Rangers have much to talk about before the 40-man roster has to be set on Nov. 20. Pitchers Jason Bahr, Jake Latz and Alex Speas were at the alternate training site, so they are candidates to be added for protection in the Rule 5 Draft.
• Rangers now committed to 'youth movement'
So are Minor League relievers Joe Barlow, Yerry Rodriguez, Kelvin Gonzalez and Scott Engler. Catcher David Garcia, the Rangers' No. 14 prospect as ranked by MLB Pipeline, and right-hander A.J. Alexy (No. 21) are also eligible. So are infielders Yonny Hernandez, Curtis Terry and Andy Ibáñez. Then there is left-hander Cole Ragans, Texas' No. 1 Draft pick in 2016, who missed two complete seasons because of Tommy John elbow reconstruction surgery.
That's a lot of names. Speas and Latz are the only two sure things.
What kind of help do they need, and will they be active in free agency? Who might they target?
The Rangers need offensive help, either in the outfield, at first base or designated hitter. There is not much in the way of help at first base on the free-agent market. George Springer is the most attractive outfield free agent, but he will most likely be beyond the Rangers' price range. Marcel Ozuna would be a nice fit at DH.
• Owner Davis committed to long-term plan
The Rangers aren't expected to play at the top of the free-agent market, so don't look for DJ LeMahieu, a utility guy who would be great at first base. Sign Springer, LeMahieu and Ozuna, and the Rangers offensive problems are solved
If the Rangers want to gamble, outfielders Yasiel Puig, Matt Kemp and Yoenis Céspedes are free agents. If they want the entire Astros outfield, Springer, Michael Brantley and Josh Reddick are all free agents. Nelson Cruz anyone?