15 intriguing stats, facts from ALCS Game 6
On Tuesday, the Astros became the 39th team in postseason history to fall behind, 3-0, in a best-of-seven series. The history they faced was daunting, to say the least. Now, Houston is on the precipice of accomplishing something special. The Astros' 7-4 victory over the Rays on Friday night in
On Tuesday, the Astros became the 39th team in postseason history to fall behind, 3-0, in a best-of-seven series. The history they faced was daunting, to say the least.
Now, Houston is on the precipice of accomplishing something special. The Astros' 7-4 victory over the Rays on Friday night in Game 6 of the American League Championship Series forced a winner-take-all Game 7 on Saturday at Petco Park. The tide has turned.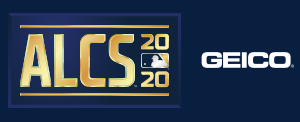 Of the 39 teams to have faced a 3-0 hole, manager Dusty Baker's Astros club is only the ninth to survive to see a Game 5 and the fourth to reach Game 6. After Friday's win, Houston joins the 2004 Red Sox as the only teams to make it to Game 7 after dropping the first three games of a series. Boston finished the job with a 10-3 victory over the Yankees in the ALCS finale, before going on to sweep the Cardinals in the World Series.
It remains to be seen if the Astros can continue following that path. For now, here are 15 key facts and figures, looking back on Game 6 of the ALCS and ahead to Game 7.
Fabulous Framber
1. Astros starter Framber Valdez turned in his fourth strong outing of the 2020 postseason, after previously pitching well in Houston's loss in Game 1 of the ALCS. The left-hander went six innings, allowing one run on three hits and striking out nine. That's the second most strikeouts by an Astros pitcher facing elimination in a postseason game behind only Gerrit Cole's 10 in Game 5 of the AL Division Series in 2019 -- also against the Rays.
2. Eight of Valdez's nine strikeouts came on his curveball, the second most curveball strikeouts by a pitcher in a postseason game in the pitch-tracking era (since 2008), behind only Adam Wainwright's nine in Game 1 of the 2012 National League Division Series.
3. Part of how Valdez got so many curveball strikeouts? A lot of swings and misses on the pitch. He got 15 whiffs on his curve, a career best for any game, the most by a pitcher in a game in 2020 (regular or postseason) and the most by a pitcher in a postseason game in the pitch-tracking era.
Rays' bullpen finally breaks
4. Through Tampa Bay's first 12 games this postseason, manager Kevin Cash's relievers had combined to inherit 20 runners and strand all of them. That was the all-time longest streak to begin a postseason, according to the Elias Sports Bureau.
• Every Game 7 in NLCS and ALCS history
That came to an end in the fifth inning of Game 6, when Diego Castillo relieved starter Blake Snell with two on and no outs and allowed both runners to score on a George Springer single, part of a four-run frame that put Houston ahead, 4-1.
5. Castillo not only allowed Snell's two runners to score, but he was then charged with two runs of his own (one earned) in one inning. It was the first time Castillo allowed a run in his postseason career. Entering Friday, Castillo was one of only eight pitchers to hold the opposition scoreless in each of his first 10 career postseason appearances while throwing at least 13 innings over that span.
6. The Rays being unable to make a lead stand up was an unusual sight for 2020. Entering the day, Tampa Bay was 5-0 this postseason when scoring first after going an MLB-best 25-6 (.806) in those games during the regular season.
Correa comes through, again
7. Carlos Correa capped the Astros' four-run fifth with an RBI single. It was his 15th RBI in 12 games this postseason and the 48th of his postseason career, as Correa continues to climb into impressive territory. This latest RBI broke a tie with Chipper Jones and pulled Correa even with Reggie Jackson for seventh on the all-time list.
8. The only players with more career postseason RBIs than Correa are Bernie Williams (80), Manny Ramirez (78), David Justice (63), Derek Jeter (61), David Ortiz (61) and Albert Pujols (54), with Pujols being the only active player among that group.
9. Correa has benefited from having a lot of opportunities (62 postseason games), but he is also only 26 years old. No other player in postseason history has collected more than 35 RBIs before turning 27.
On the line Saturday
10. The starting-pitching matchup in Game 7 will pit former Astros teammates Charlie Morton (now with the Rays) and Lance McCullers Jr. against each other. They're both familiar with winner-take-all games -- in fact, they each pitched in both Game 7 of the ALCS and Game 7 of the World Series in 2017 for Houston. They'll be the first pair of players in postseason history to pitch in the same winner-take-all game as teammates and then later start against each other in a winner-take-all game, according to the Elias Sports Bureau.
11. The Astros (.483) had a regular-season winning percentage that was 184 points lower than the Rays' (.667). That's the second largest winning-percentage differential in any postseason series, behind only the 2020 NL Wild Card Series between the Dodgers (.717) and Brewers (.483). That means this would be the largest upset by winning percentage in a postseason series all time. The current record is a 147-point difference between the White Sox (.616) and Cubs (.763) when the South Siders won the 1906 World Series.
The Astros have already pulled off two upsets of 117-point differentials in winning percentage, with the Twins and A's both winning at a .600 clip this year. Those are currently tied for the third largest such upsets in a series in postseason history.
• Astros' 'relentless' drive something to admire
12. After winning Game 5 of the ALDS this year, the Rays will be attempting to become the 13th team in postseason history to win multiple winner-take-all games in the same postseason. The Nationals set a record in the 2019 postseason, winning three winner-take-all games, culminating in Game 7 of the World Series against the Astros. Overall, Tampa Bay is 4-2 in franchise history in winner-take-all games, and it will be playing two in a postseason for the second straight year. (It lost Game 5 of the ALDS in 2019, against Houston.)
13. The Astros are 5-5 in franchise history in winner-take-all postseason games. They lost their last (Game 7 of the 2019 World Series) after winning each of their previous three. The last time Houston won a winner-take-all game was Game 5 of the ALDS in 2019, against Tampa Bay.
14. The Astros' manager is quite familiar with these types of games. This will be Baker's ninth career winner-take-all game as a manager, the most all time, breaking a tie with Bobby Cox. Baker's teams are 2-6 in the prior eight, including losses in each of the past five. The last time a Baker-managed team won a winner-take-all game was the Cubs in Game 5 of the NLDS in 2003, against the Braves.
15. The Rays have lost four consecutive games only once in 2020, and that was early in the regular season, when they dropped five in a row -- two at Atlanta, three at Baltimore -- from July 29-Aug. 2.