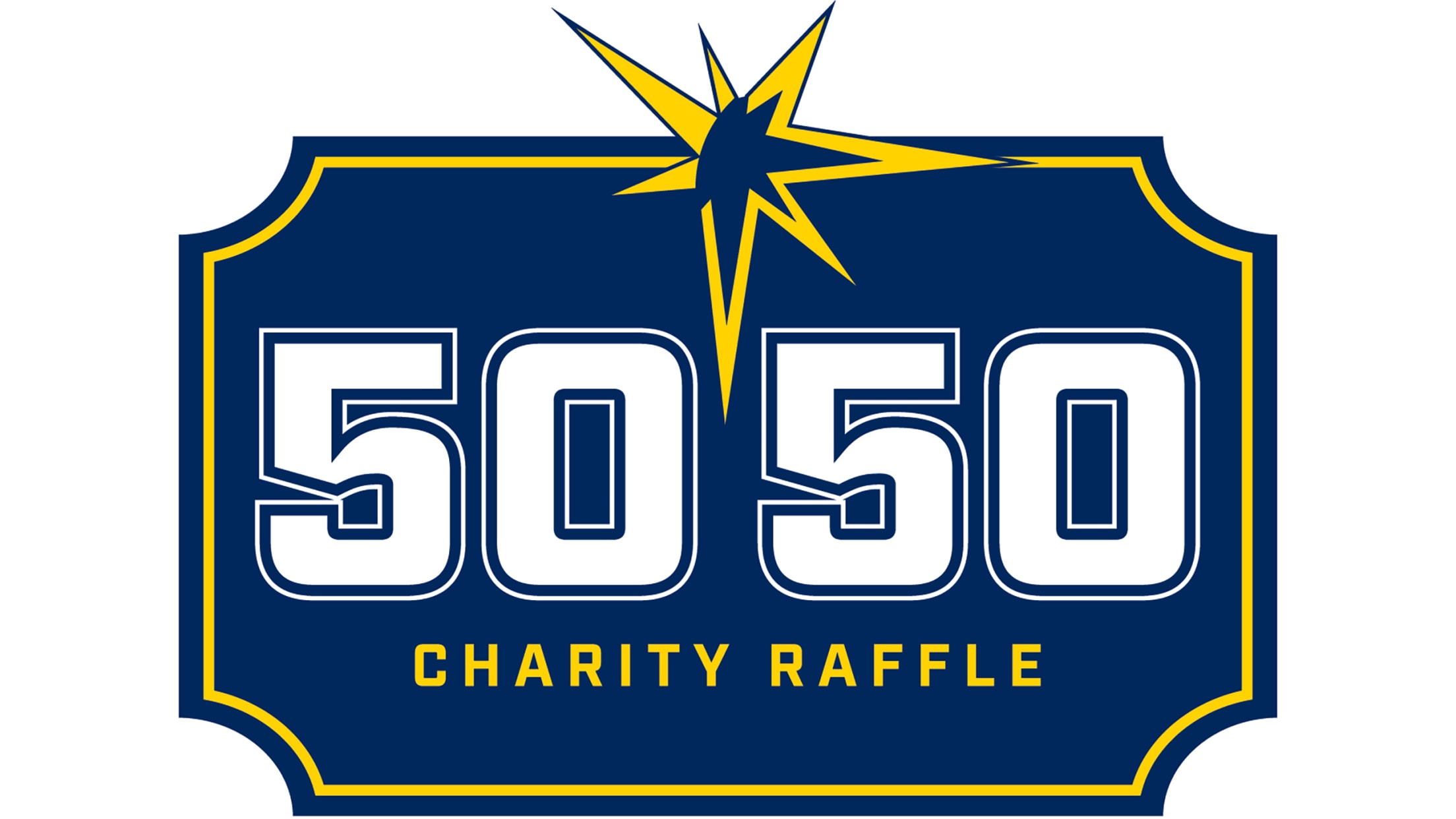 Through the Rays Baseball Foundation 50/50 Charity Raffle, one lucky fan at each Rays home game will walk away the winner of a cash prize. Fans may obtain a 50/50 raffle tickets from uniformed raffle ticket sellers, beginning when gates open until the end of the 7th inning. No purchase or contribution necessary to enter to win.
Fans are also able to purchase a 50/50 raffle tickets online if you live in the State of Florida (Excluding the counties of Dade, Broward and Palm Beach)
The winning ticket will be announced during the 8th inning over the public address system and posted on the stadium video boards. The winning ticket number will also be posted below within 24 hours of the conclusion of the game The winning ticket should be presented to Gate 3 Guest Services. Entrants do not need to be present to win. If the winning ticket is not presented at the game, the ticket holder will have 10 days to deliver the ticket to the Rays Baseball Foundation. One winning number will be selected each home game from entries at that game or online.
All expenses associated with the raffle will be borne by the Rays Baseball Foundation. See official raffle rules.