McKay's rookie struggles continue vs. Mariners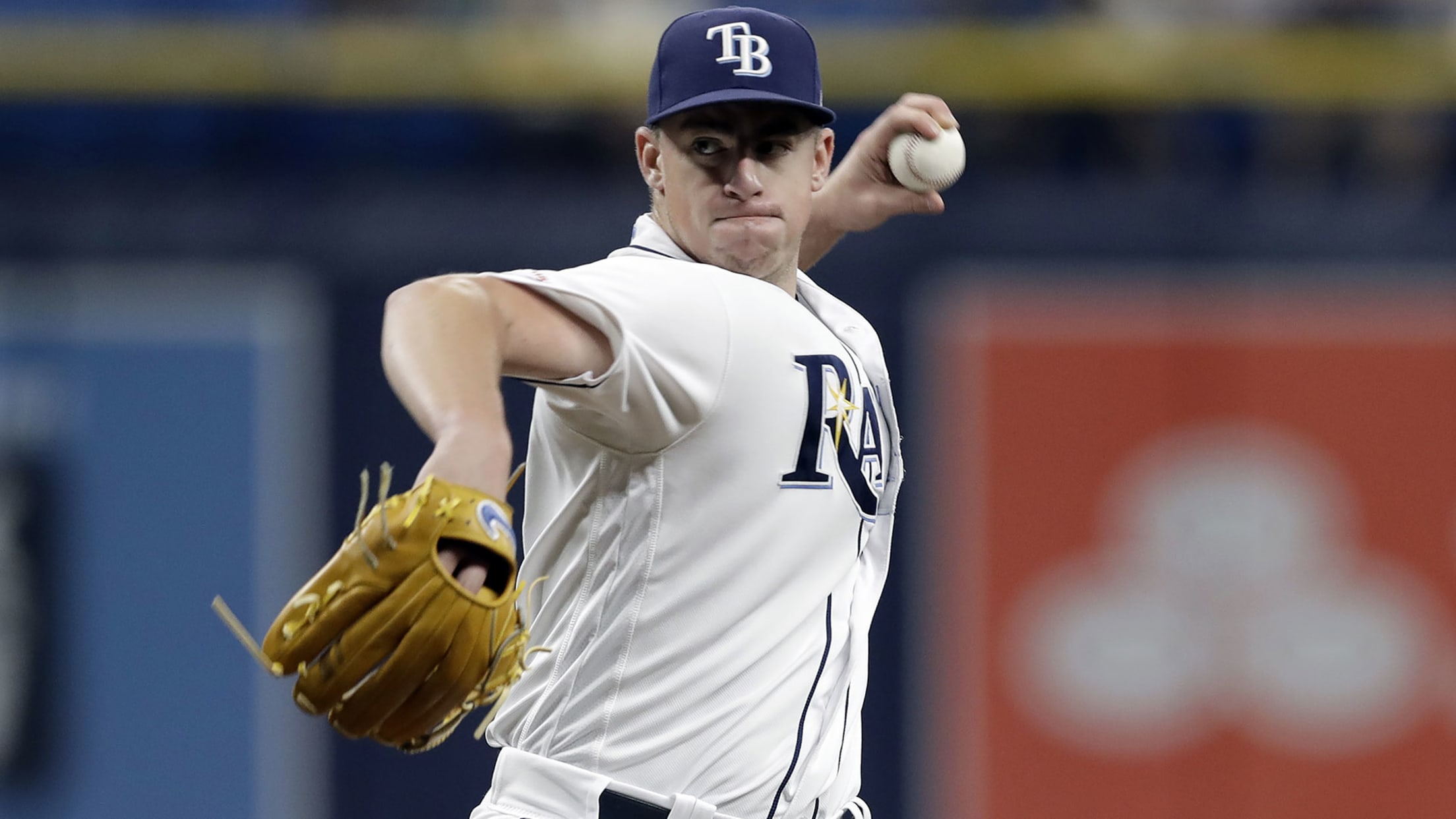 ST. PETERSBURG -- Every young player is going to experience some highs and lows in their first big league seasons, and Brendan McKay is definitely experiencing his first rough stretch as a member of the Rays. McKay enjoyed some early success at the Major League level, allowing just three earned
Rays likely to use Glasnow out of 'pen in return
Lowe, Wendle to rehab with Triple-A Durham Tuesday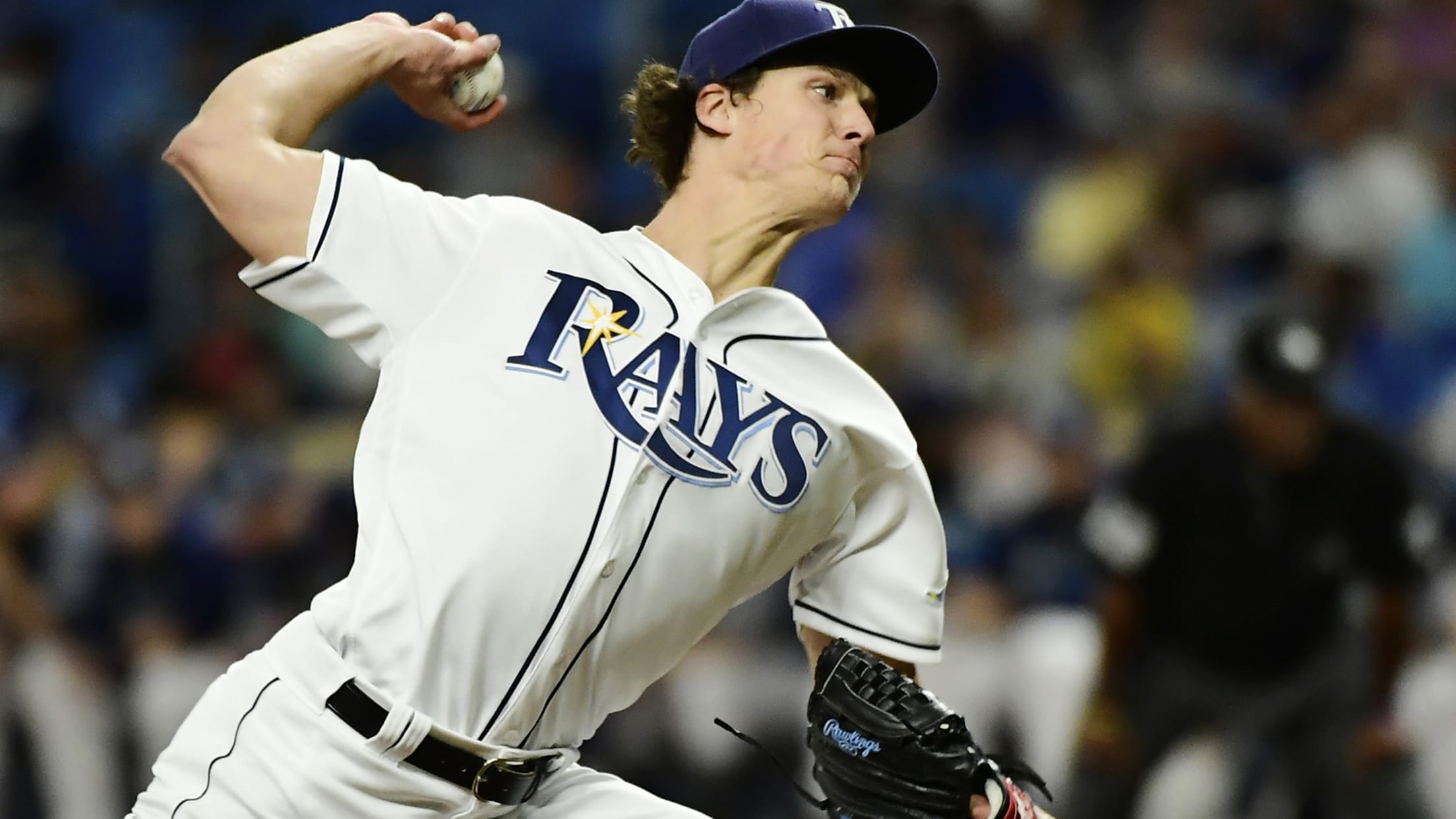 ST. PETERSBURG -- Despite some inconsistencies in June, the Rays' bullpen has been one of the best in the Majors all season, and the unit could be getting some more firepower over the next couple of weeks. Tyler Glasnow continues to rehab from a right forearm strain that he suffered
Every team's 2020 Spring Training schedule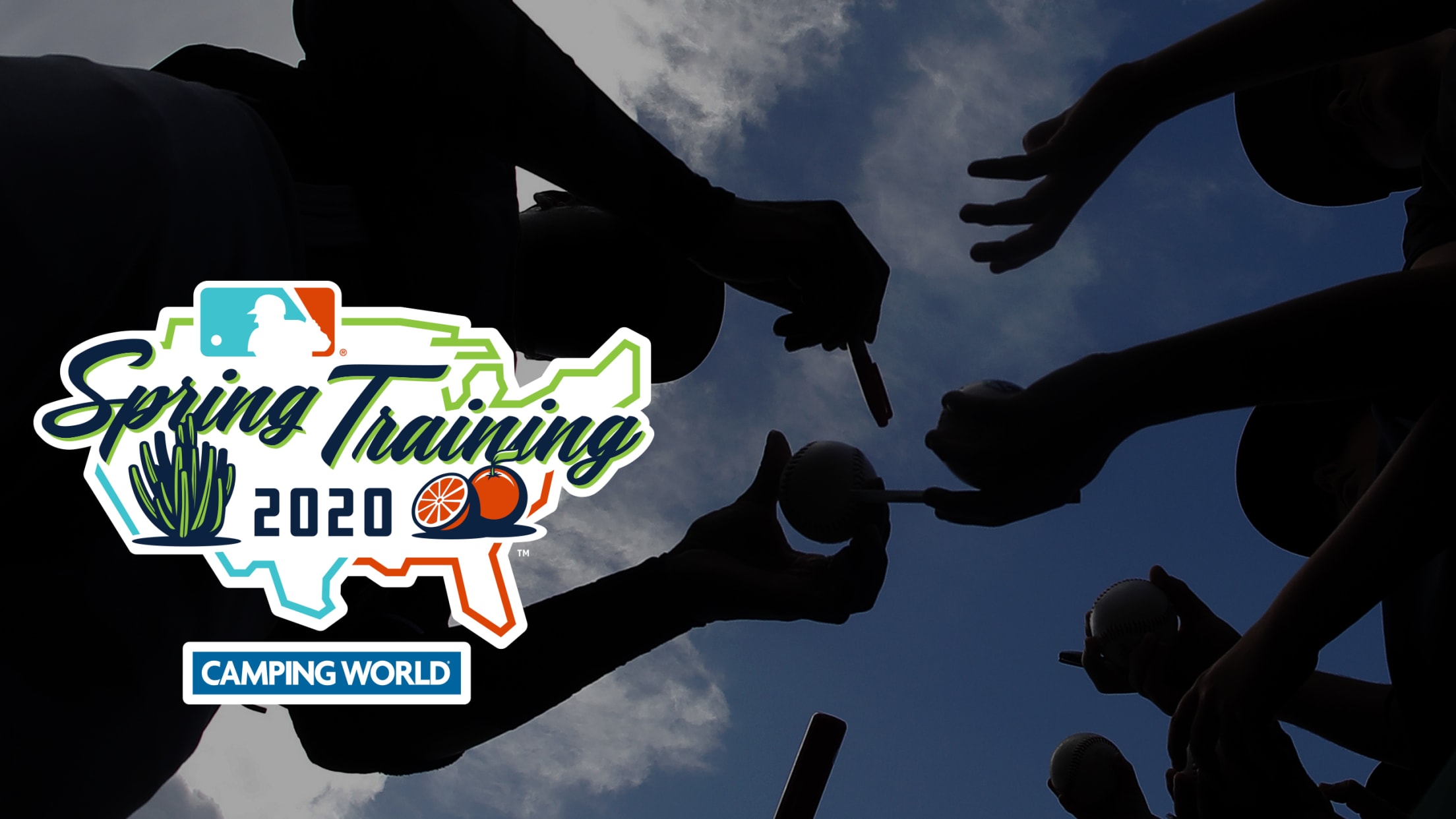 Major League Baseball unveiled the full schedule for 2020 Spring Training presented by Camping World on Monday. The spring slate is set to begin with three games on Feb. 21, and each of the 30 Major League clubs will be in action for Grapefruit and Cactus League games the following
Choi gives Rays second straight walk-off win
Ninth-inning single with bases loaded caps rally, clinches series victory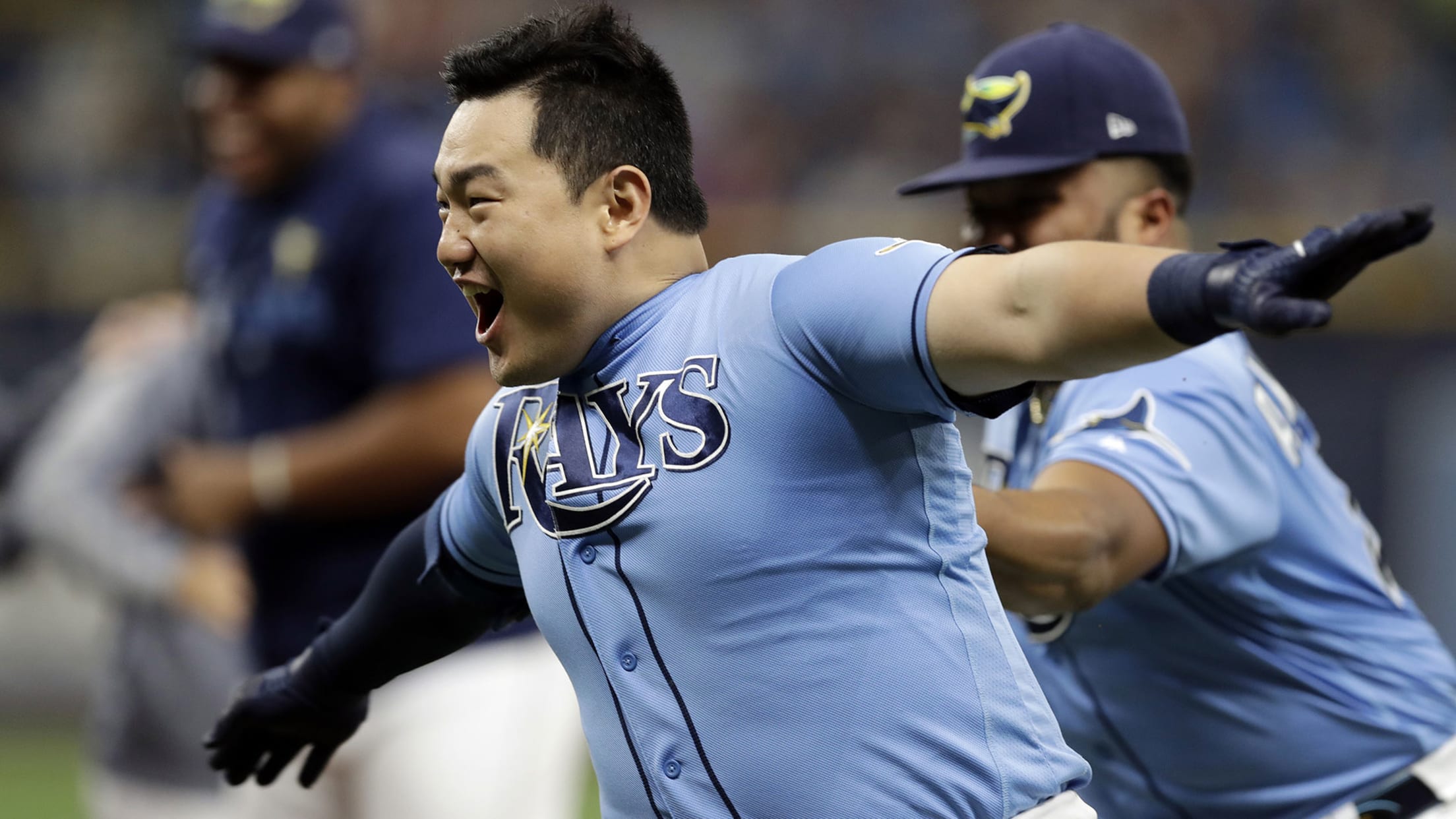 ST. PETERSBURG -- Ji-Man Choi admitted that there were some nerves as he stepped to the plate with the bases loaded and one out in the ninth inning on Sunday. The Rays were staring at a 4-3 deficit and a potential home series loss to the Tigers. While there isn't
Here are Rays' Players' Weekend nicknames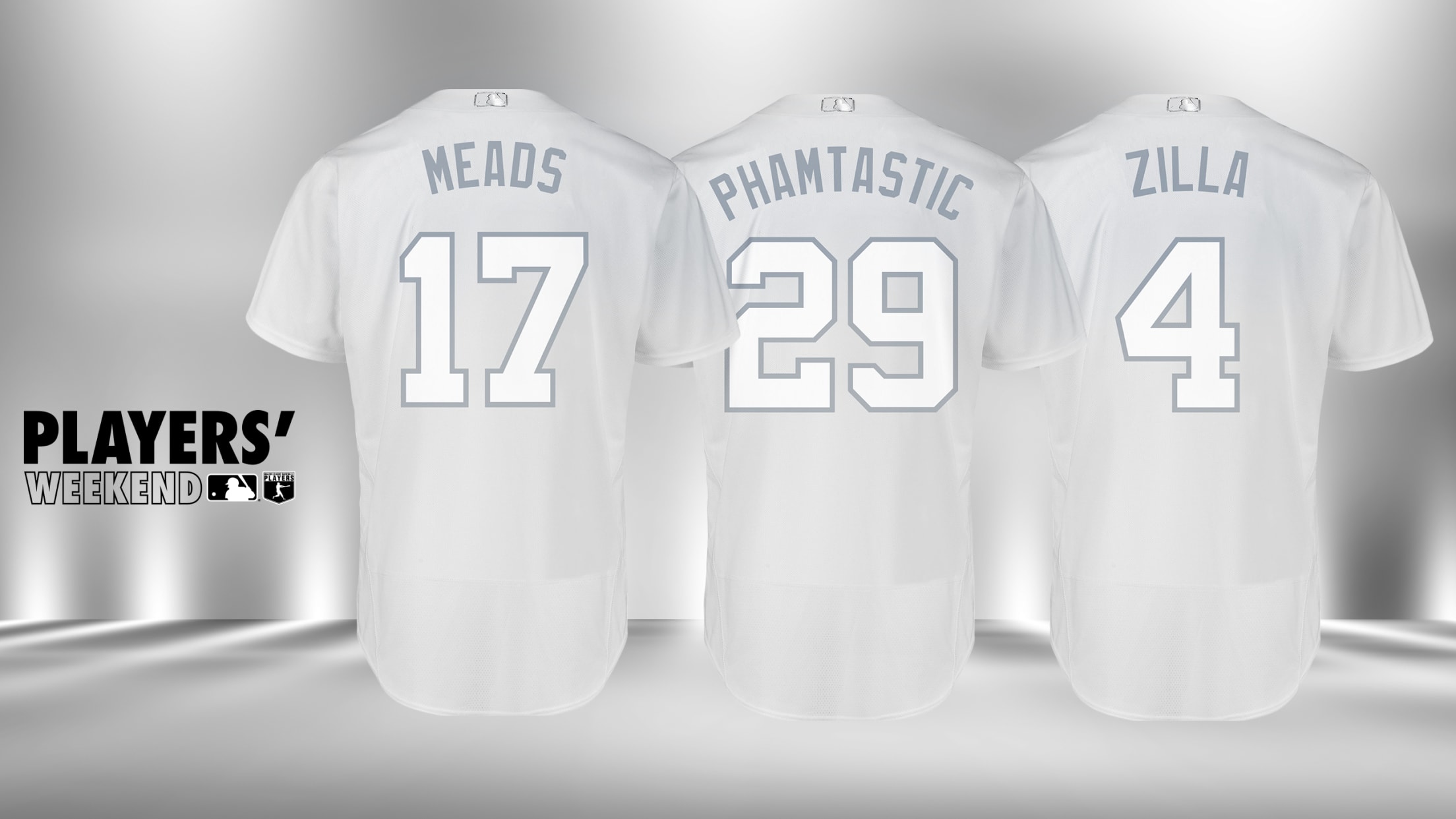 ST. PETERSBURG -- This will be the third consecutive year that players will sport their Players' Weekend nicknames on the back of their jerseys. For some Rays players, it will be the first time they'll be able to show off those nicknames. The Rays will be wearing an all-white look
Power Rankings: Biggest jump? Biggest drop?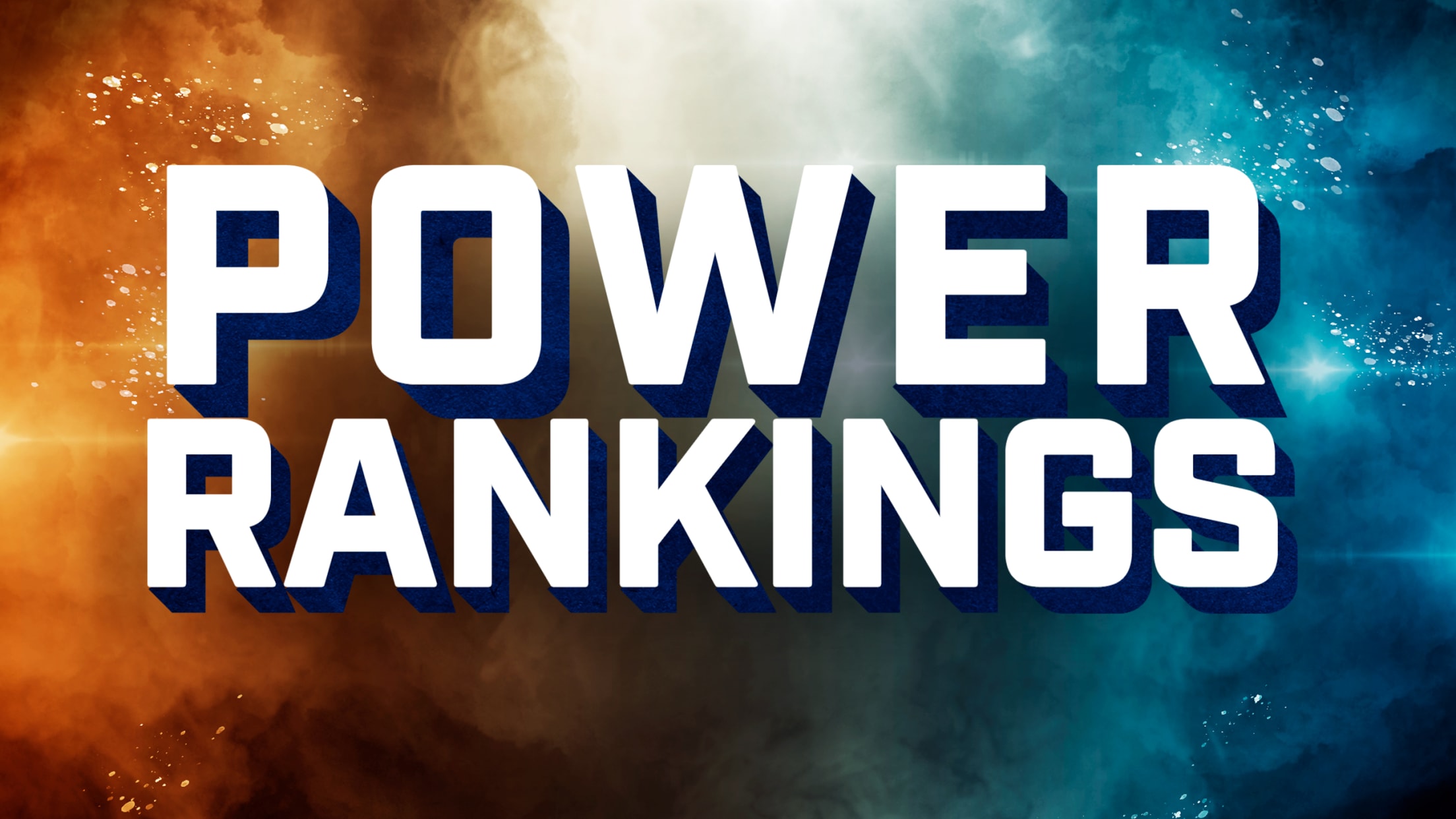 Strength of schedule isn't necessarily a deciding factor to determine who is going to win two tightly contested divisions, but, with no more than 40 games remaining in the regular season, it's at least worth examining who has the easier route from now until the end of September. In the
Prospect pair homers in Minors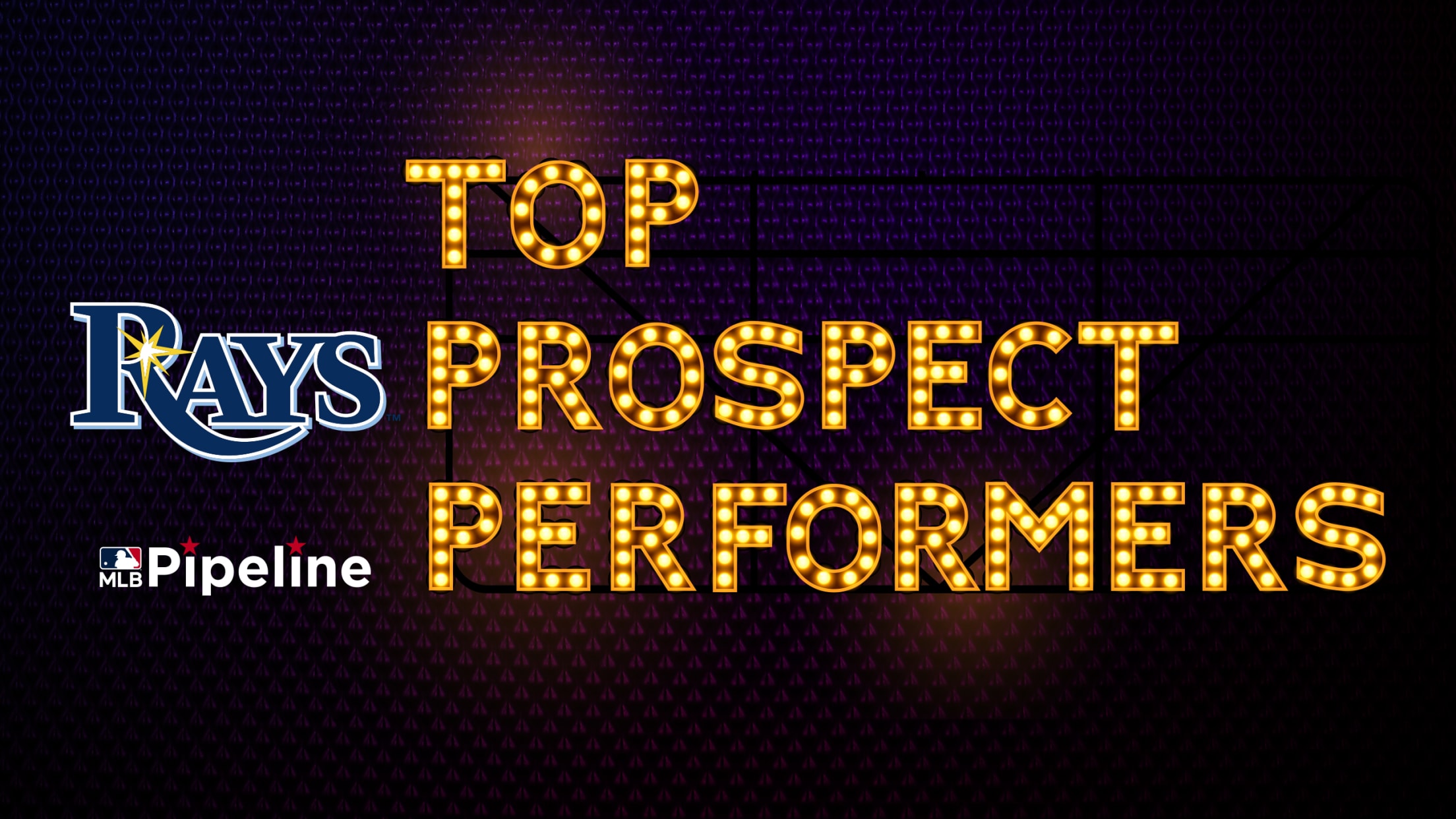 Here's a look at the top performances of the past week by Rays prospects in the Minor Leagues:
Brosseau walks it off after pitchers set K mark
Rays hurlers strike out franchise-record 24 in 13-inning marathon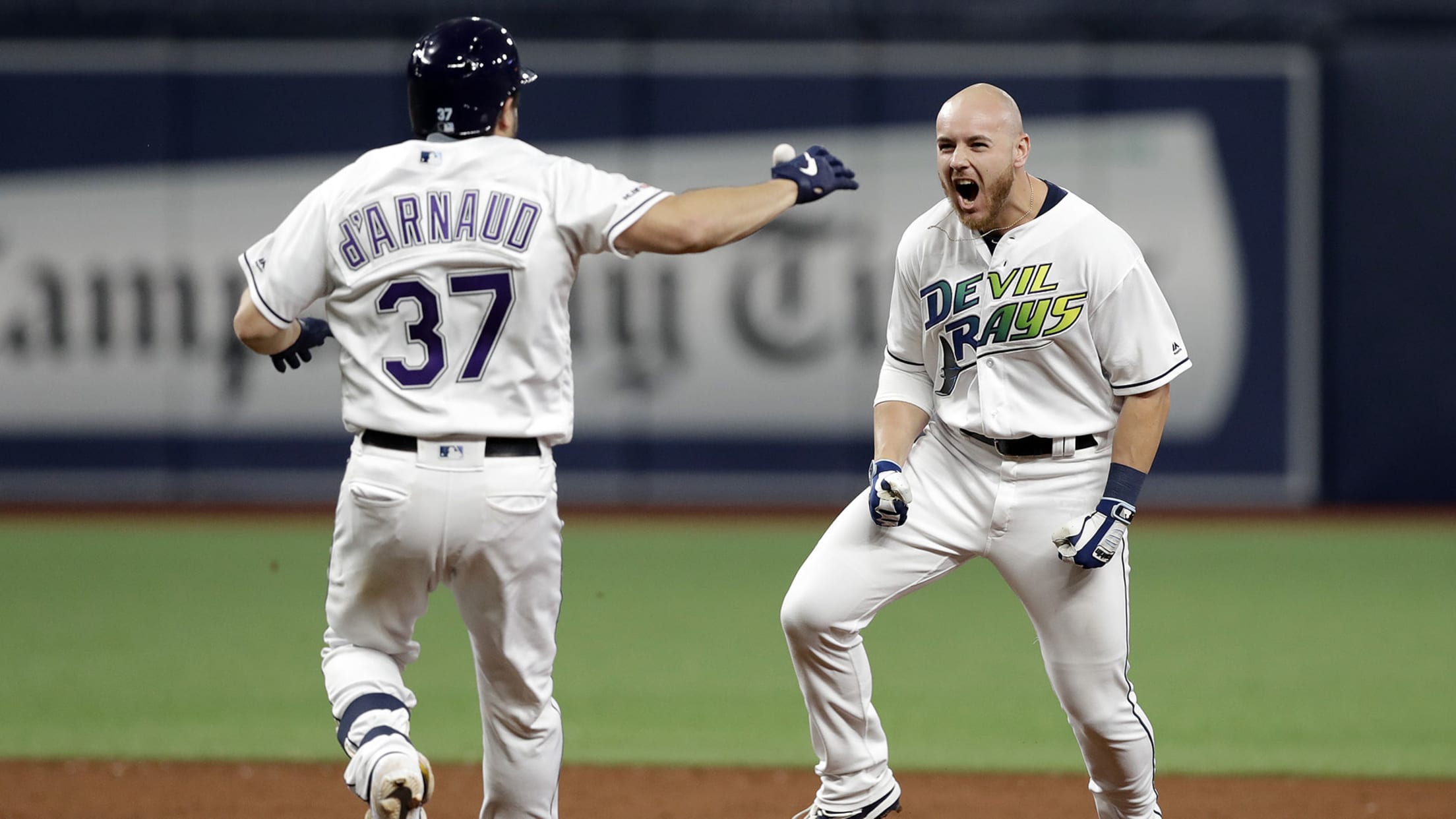 ST. PETERSBURG -- The Rays' pitching staff has been one of the best in the Majors this season, but its performance on Saturday was one of the best in franchise history, and Tampa Bay needed every bit of it. Michael Brosseau delivered the big walk-off hit in the 13th inning
Which jersey number will each team retire next?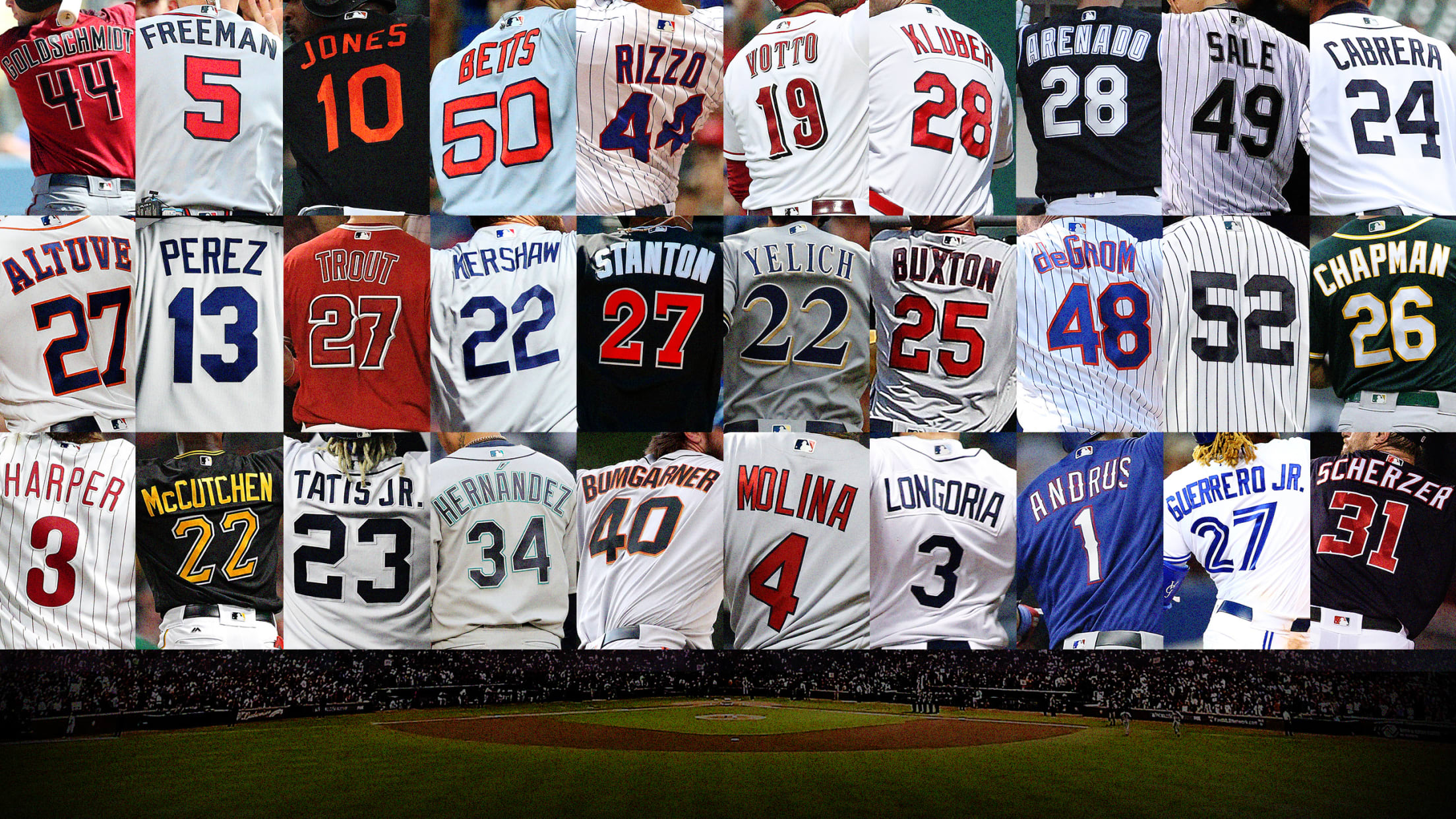 There is something special, something immortal, about having your number retired. No matter what happens with your team, or the rest of your life really, no one will ever wear the number on their back that you did. It's an almost indescribable honor. So, today, we take a look at
Longest home runs for every MLB team
Statcast measures farthest blast since 2015 for all 30 clubs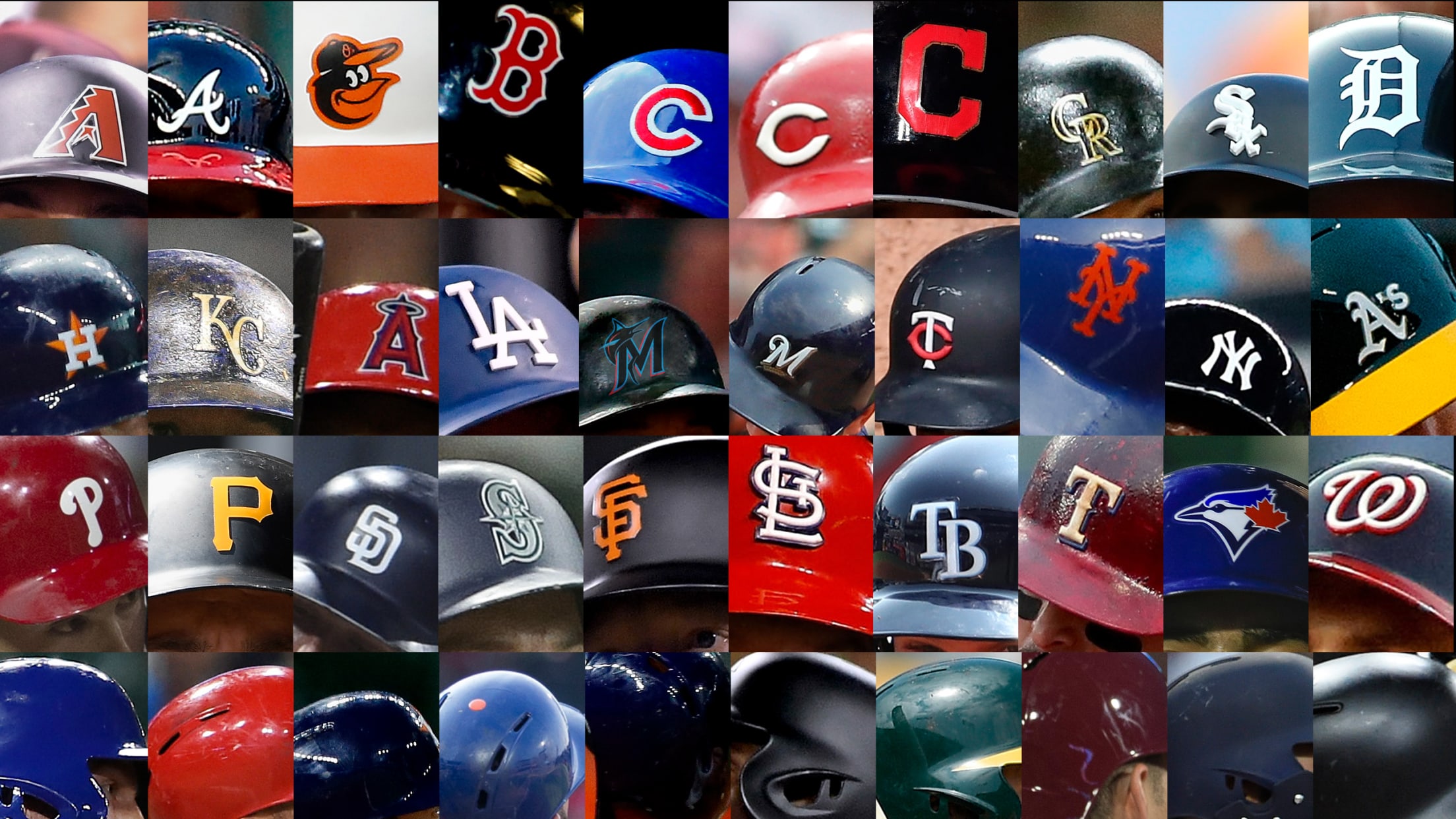 Ever since Babe Ruth launched Major League Baseball into the live-ball era with his awe-inspiring home runs, wowed fans have been asking: "How far did that ball go?" Teams had their own methods for estimating home run distance for nearly a century. But now, the launch of Statcast™ has given
11 players having better-than-expected seasons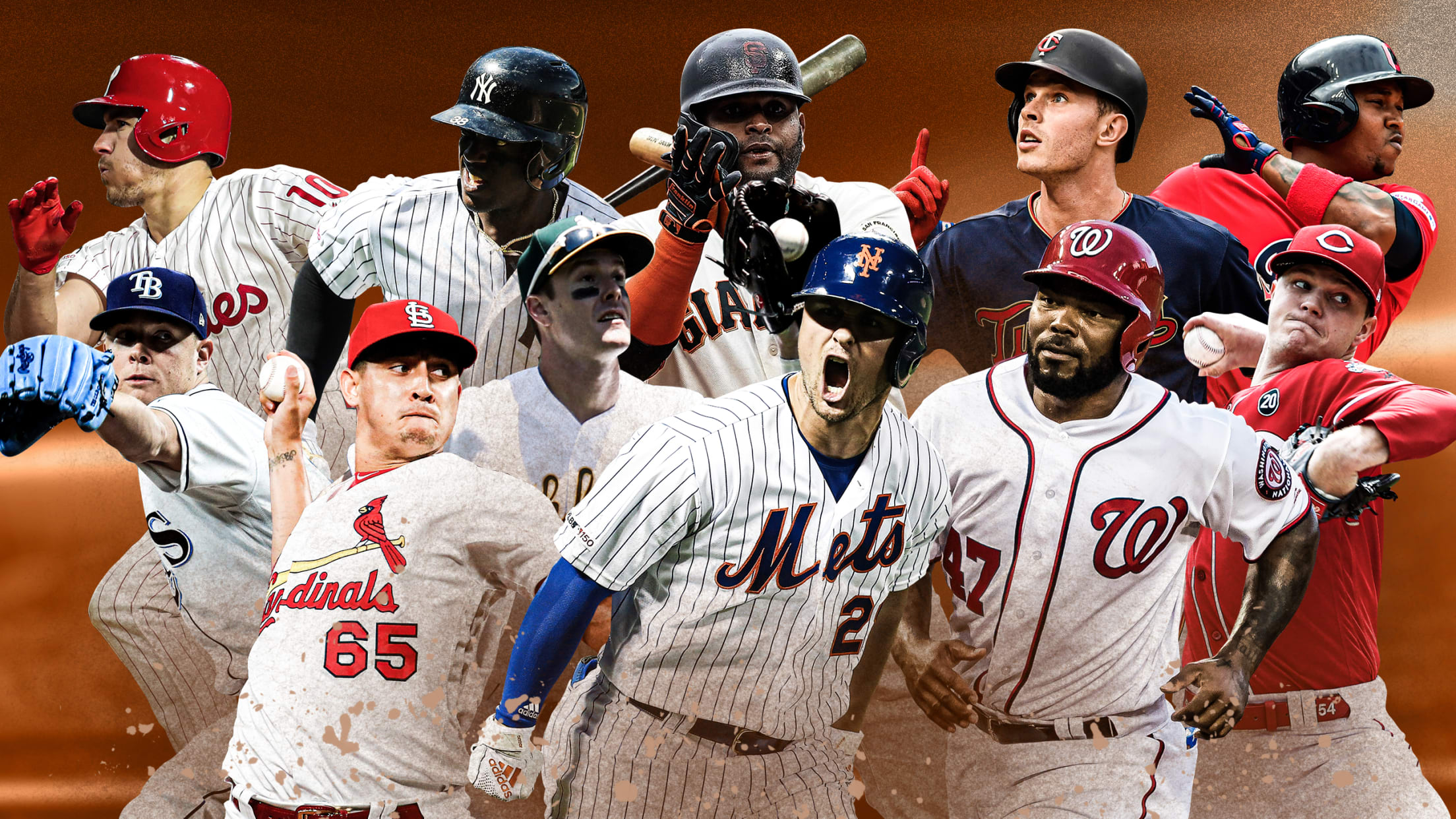 We do the same thing after every season while attempting to digest what we've just seen in terms of teams and players and especially organizations, those moving in the right direction, those in transition, and all those in between. And we're always surprised by a long list of players who've
5 things to watch from AL East down the stretch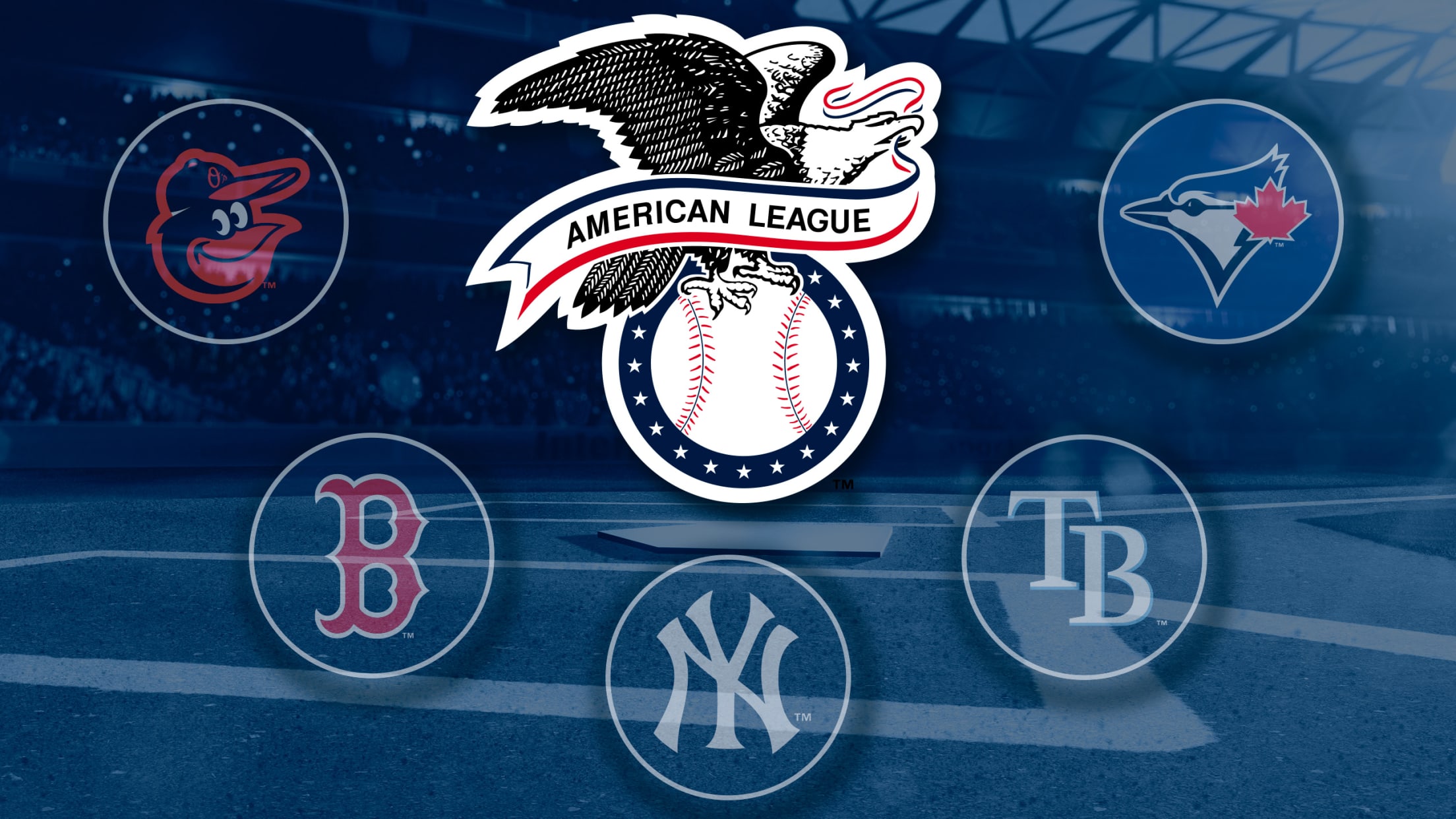 The final six weeks is always the most exciting part of the season. The divisional and Wild Card races are two of the many reasons to stay tuned in the final month and a half of the regular season, but there's much more. There are also records to be broken
Rays unable to carry over road success to Trop
Morton dazzles again, but Tampa Bay falls to 31-29 at home
ST. PETERSBURG -- Maybe the Rays should start pretending that they're wearing their road gray uniforms during their remaining home games. During a 5-1 West Coast road trip to Seattle and San Diego, Tampa Bay improved to a Majors-best 40-23 on the road this season. Unfortunately for the Rays, they
Hard-throwing Fairbanks joins Rays' bullpen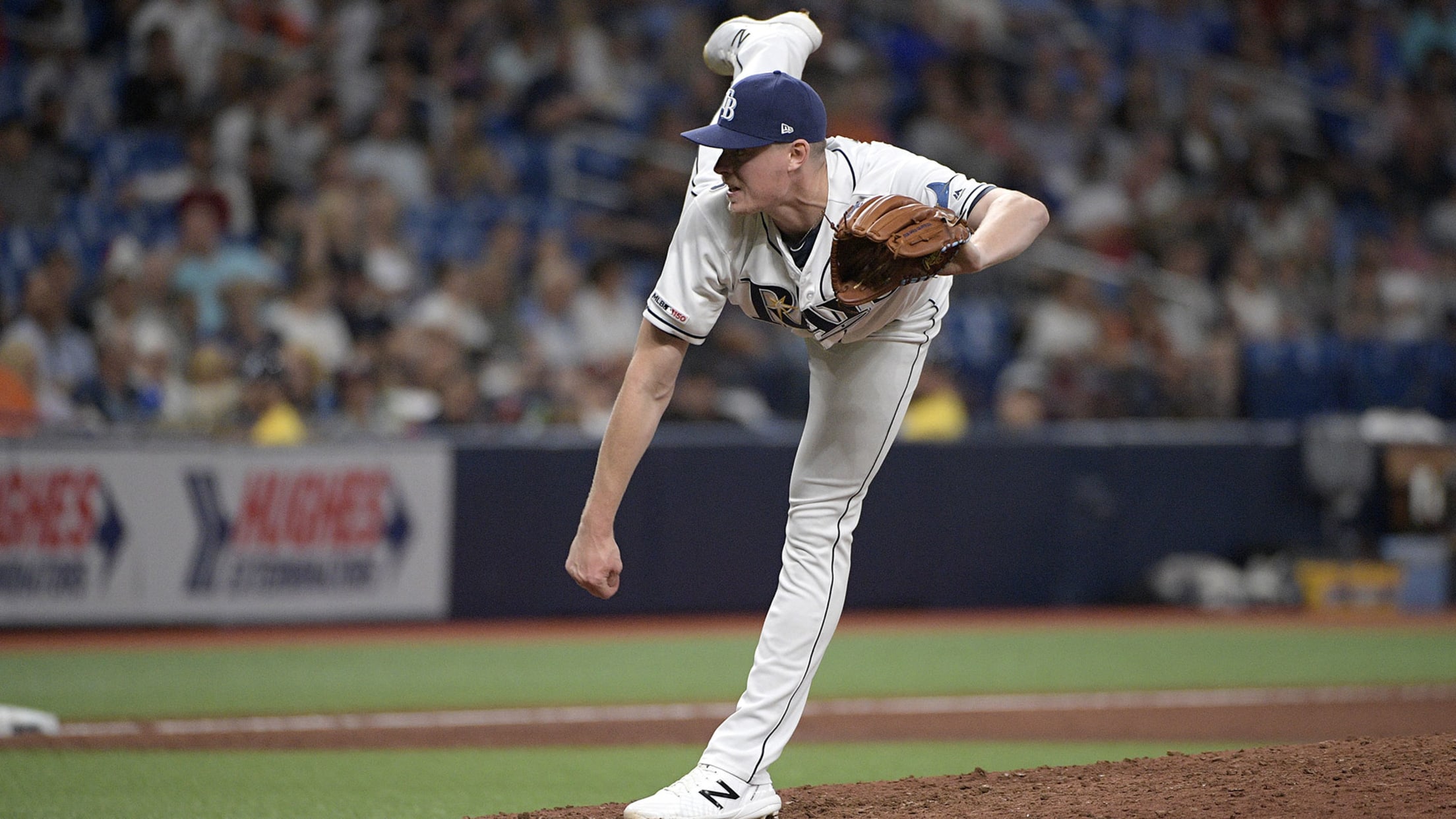 ST. PETERSBURG -- The Rays recalled right-hander Peter Fairbanks from Triple-A Durham on Friday and optioned Jose De Leon to make room on the 25-man roster. Fairbanks, who was acquired from the Rangers on July 13 in exchange for prospect Nick Solak, gives the Rays another right-handed bullpen option who
Beeks struggles as Rays fall short of perfect trip
Lefty allows five runs in five innings; Tampa Bay goes 5-1 on West Coast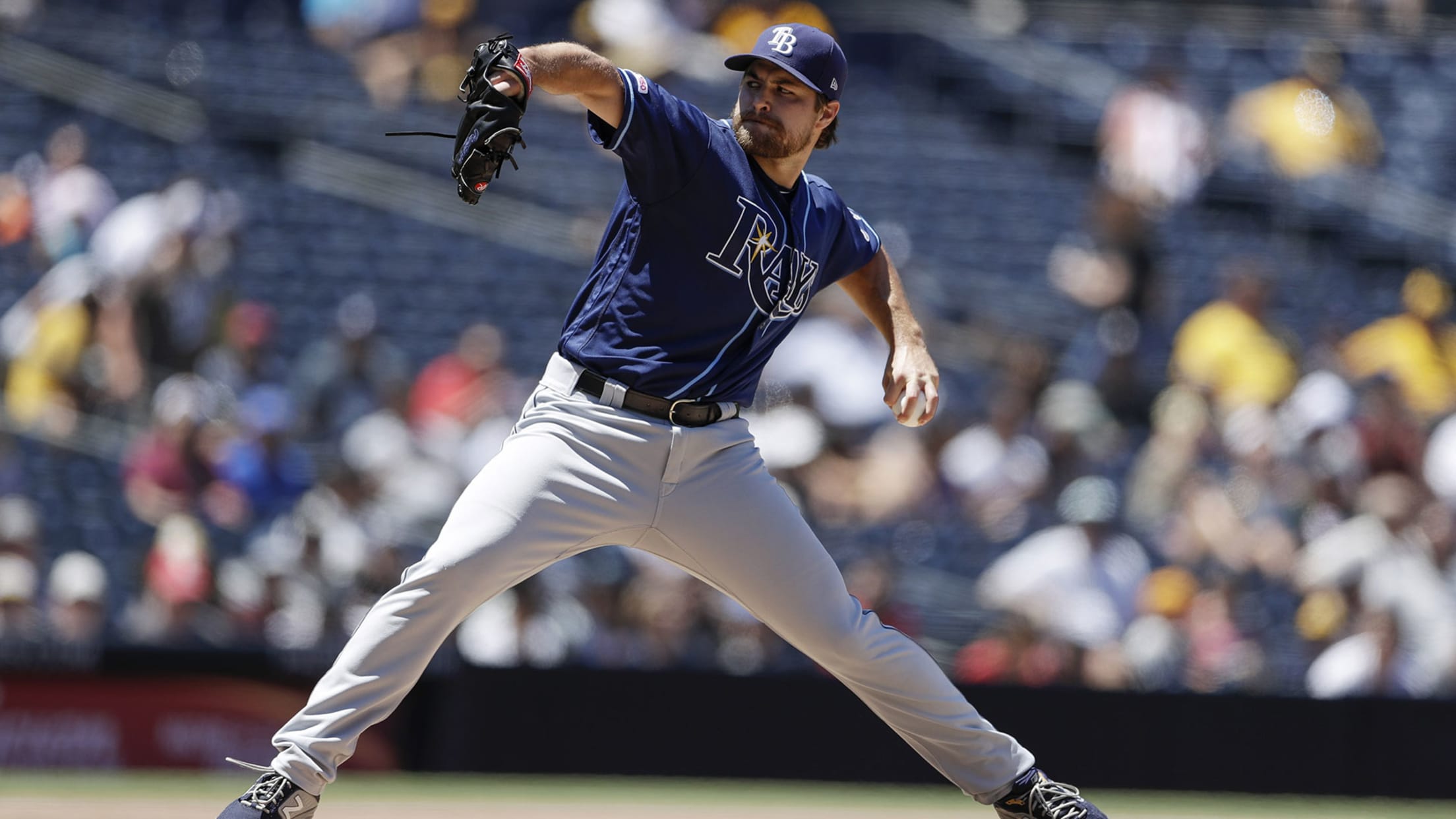 SAN DIEGO -- Jalen Beeks' recent struggles continued as the Rays were unable to complete the three-game sweep of the Padres, dropping the series finale, 7-2, on Wednesday afternoon at Petco Park. Beeks, who got his third start of the season, will be one of the pitchers whom Tampa Bay
Avi hits injured list with right oblique tightness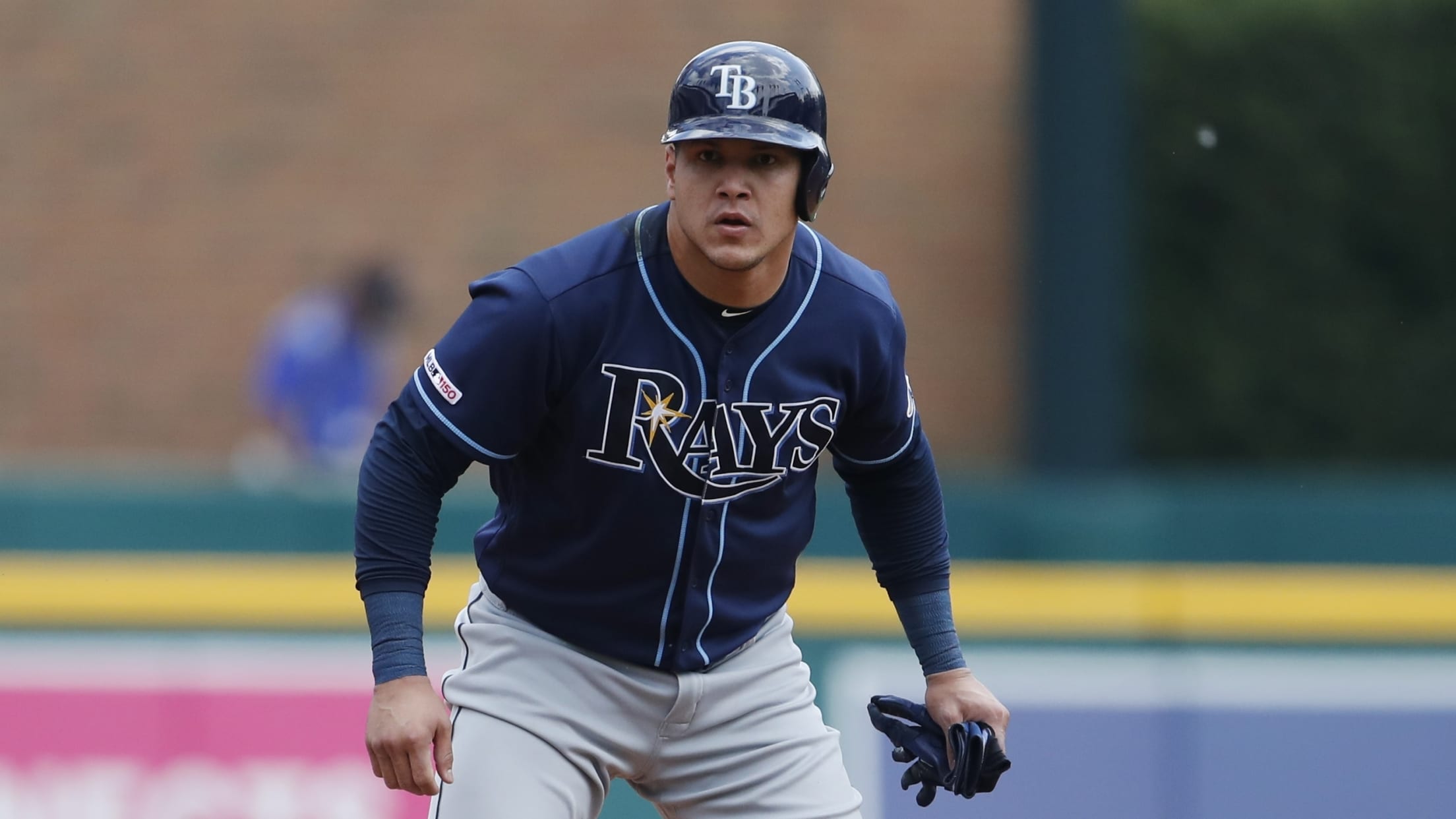 SAN DIEGO -- Rays outfielder Avisaíl García, who was removed from Tuesday's 7-5 win over the Padres due to right oblique tightness, was placed on the 10-day injured list Wednesday. Pitcher Jose De Leon was recalled from Triple-A Durham. Garcia said he felt "something funny" during his final at-bat in
These 30 players were underrated as prospects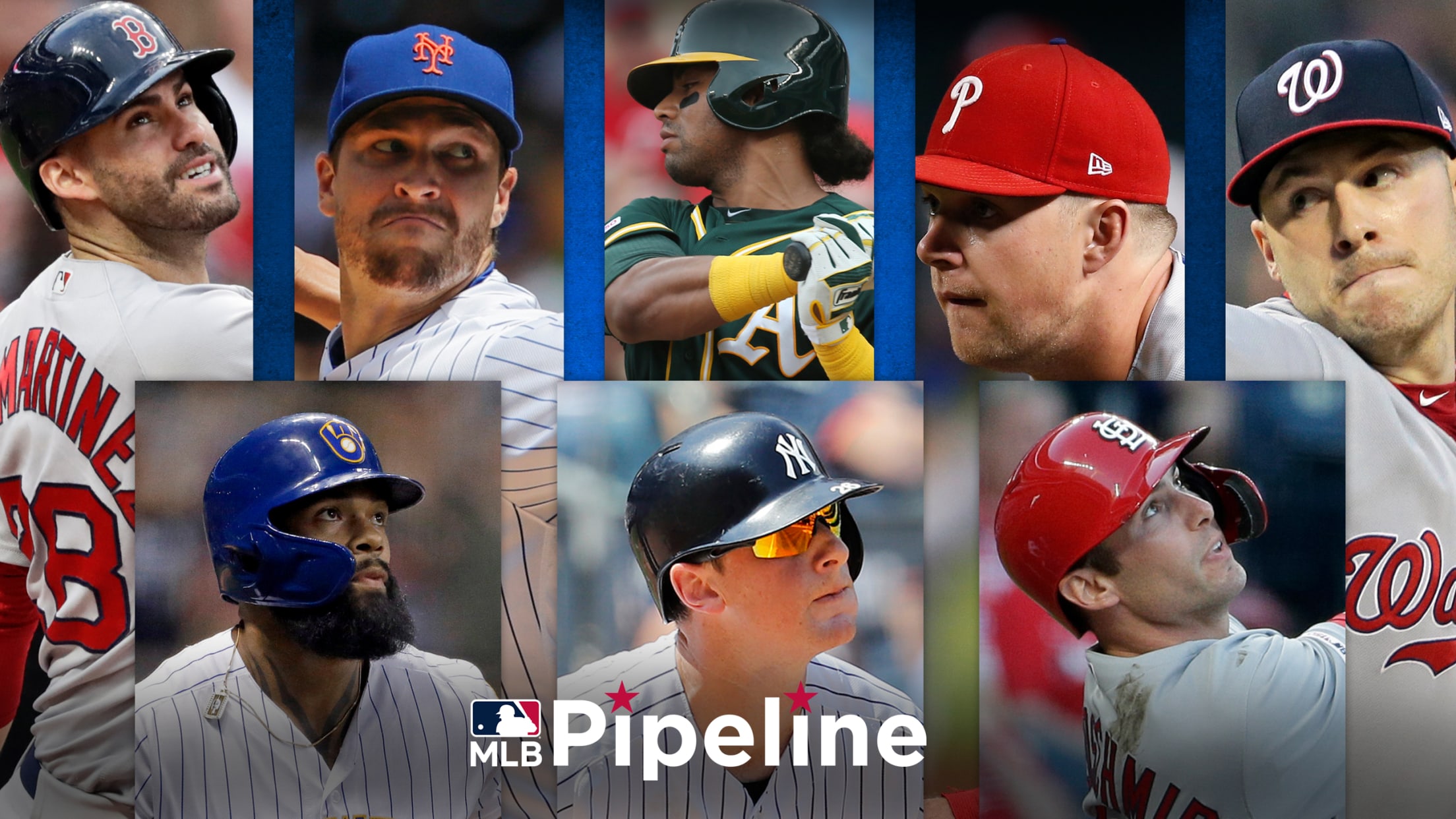 Not every successful big leaguer was once a highly touted prospect. For every Bryce Harper, a former No. 1 overall Draft pick and perennial top-ranked prospect who reached the Majors at 19, there are countless examples of guys who have risen through the ranks with minimal fanfare to become impactful
Up-and-down Choi powers Rays past Padres
SAN DIEGO -- It's been an interesting, and at times confusing, season for Ji-Man Choi. The Rays' first baseman has dealt with some inconsistencies at the plate, but the club has continued to stick with him. Choi, who was acquired from Milwaukee last June, became a big part of the
Alvarado returns from IL; Pruitt optioned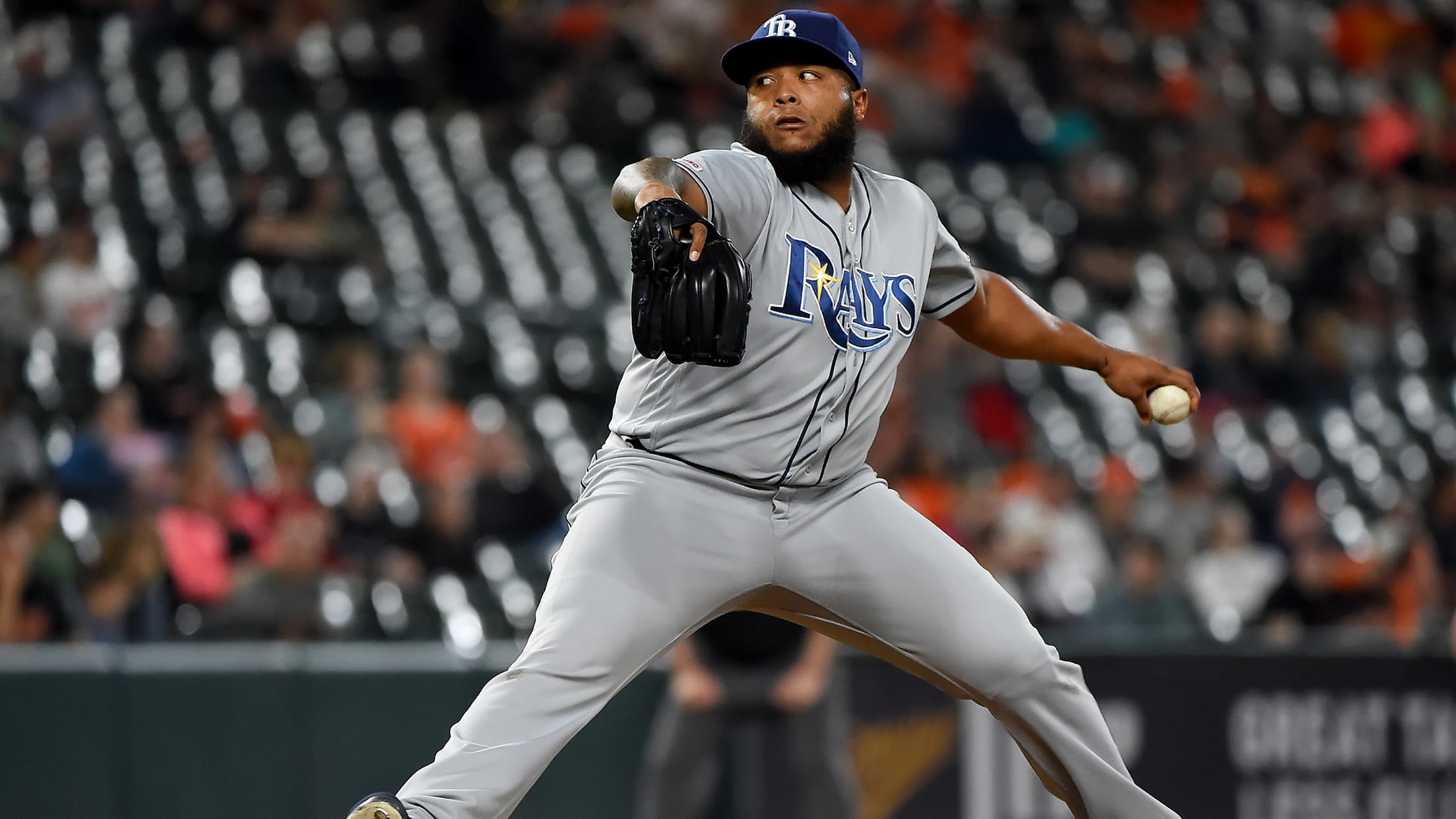 SAN DIEGO -- The Rays announced that they have reinstated left-hander Jose Alvarado from the 10-day injured list and optioned Austin Pruitt to Triple-A Durham in order to make room on the active roster. Alvarado, 24, suffered a right oblique strain on July 6 against the Yankees, but he was
'Old' pitchers are a dominant force in 2019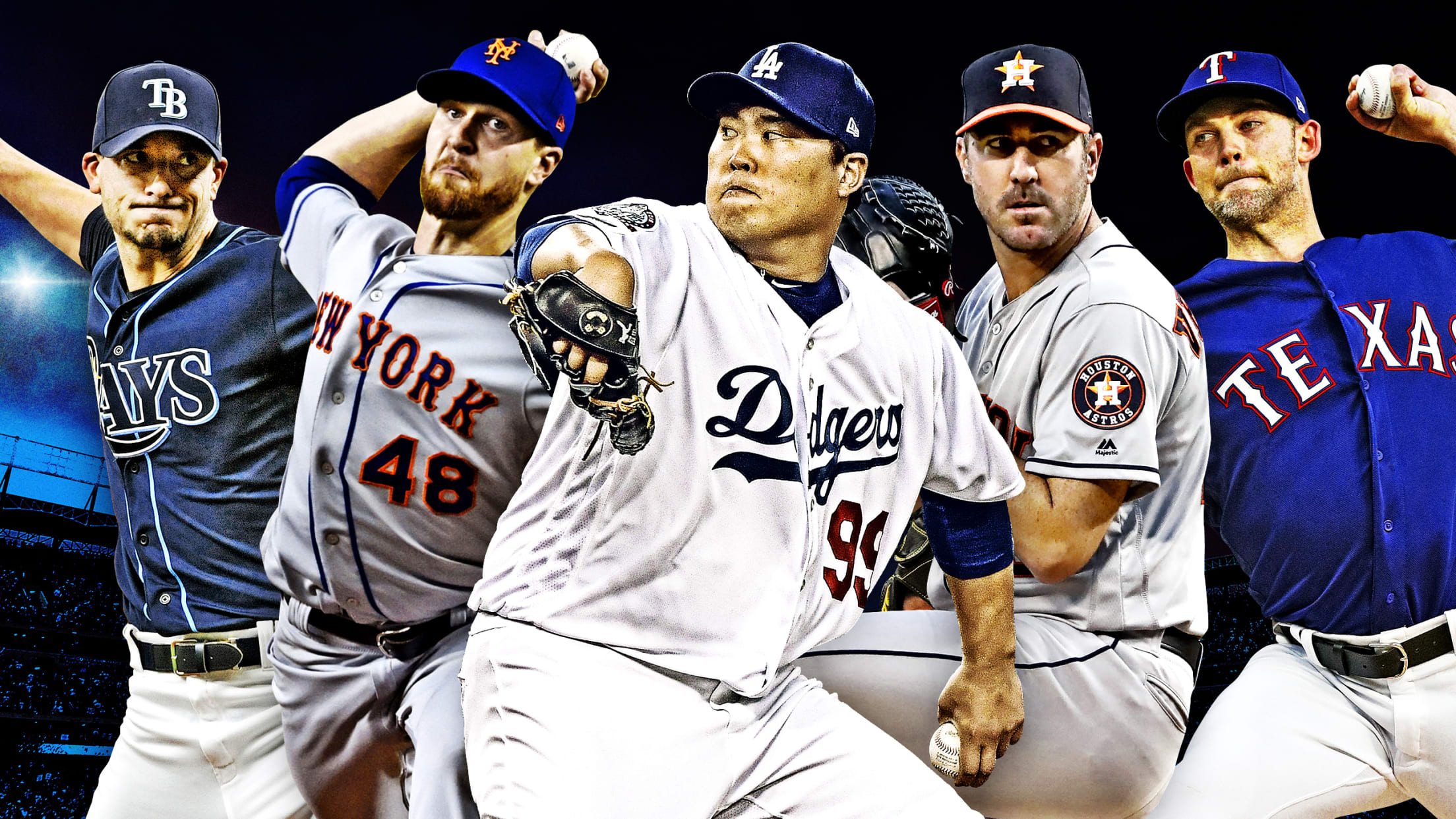 One of the most exciting aspects of baseball is the explosion of young, endlessly exciting hitters who have taken over the game over the last few years. Cody Bellinger, Alex Bregman, Fernando Tatis Jr., Juan Soto, Matt Chapman, Pete Alonso, Carlos Correa … there is so much otherworldly talent under
One pleasant surprise for all 30 teams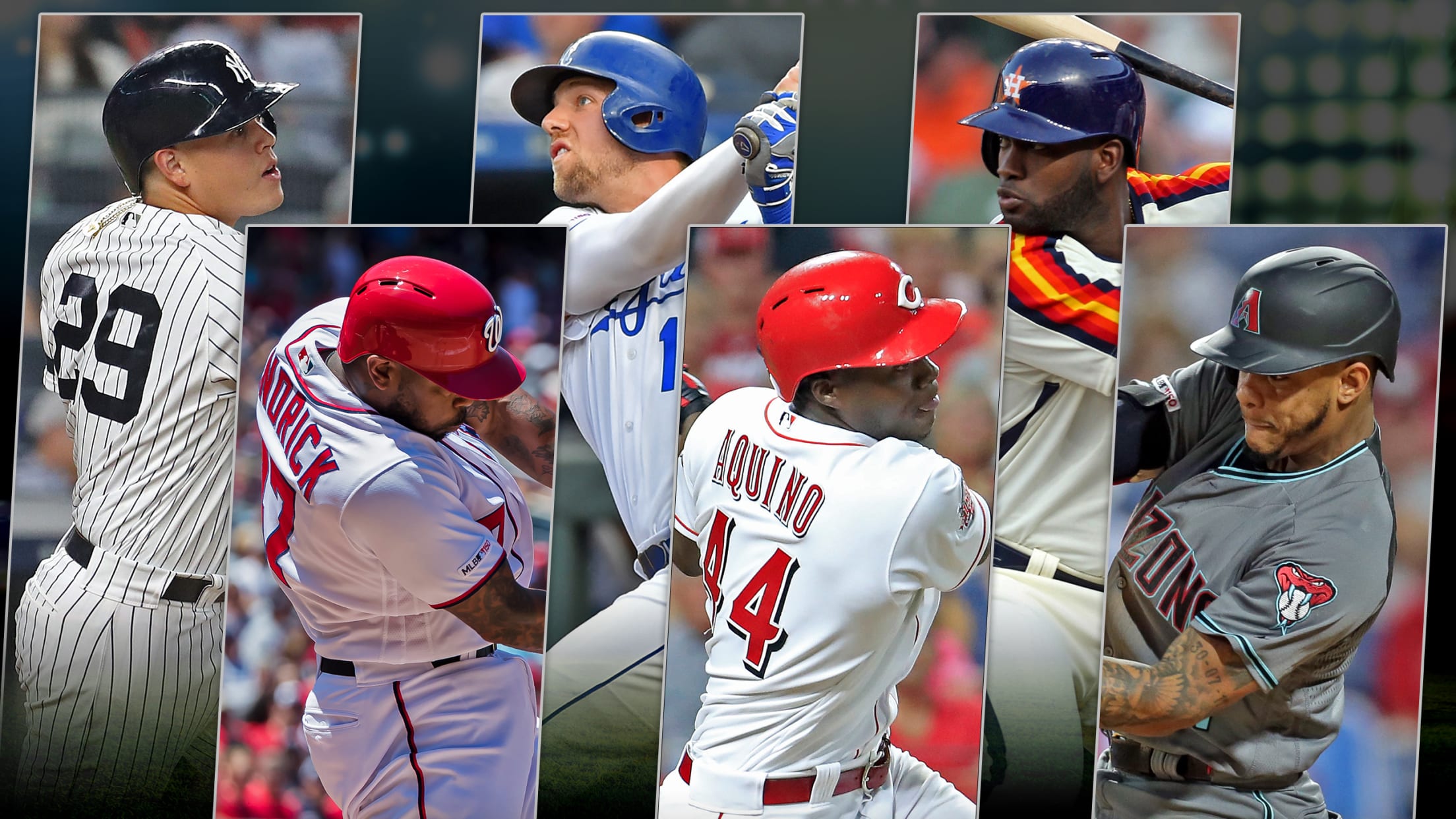 Maybe it's the kid who started hitting and hasn't stopped. Or it could be a veteran who has played the best baseball of his life. One of the best parts of a baseball season is looking back when it's over and counting how many things happened that no one could
Rays 20 games over .500 for 1st time since '13
Big offensive night backs solid pitching in win over Padres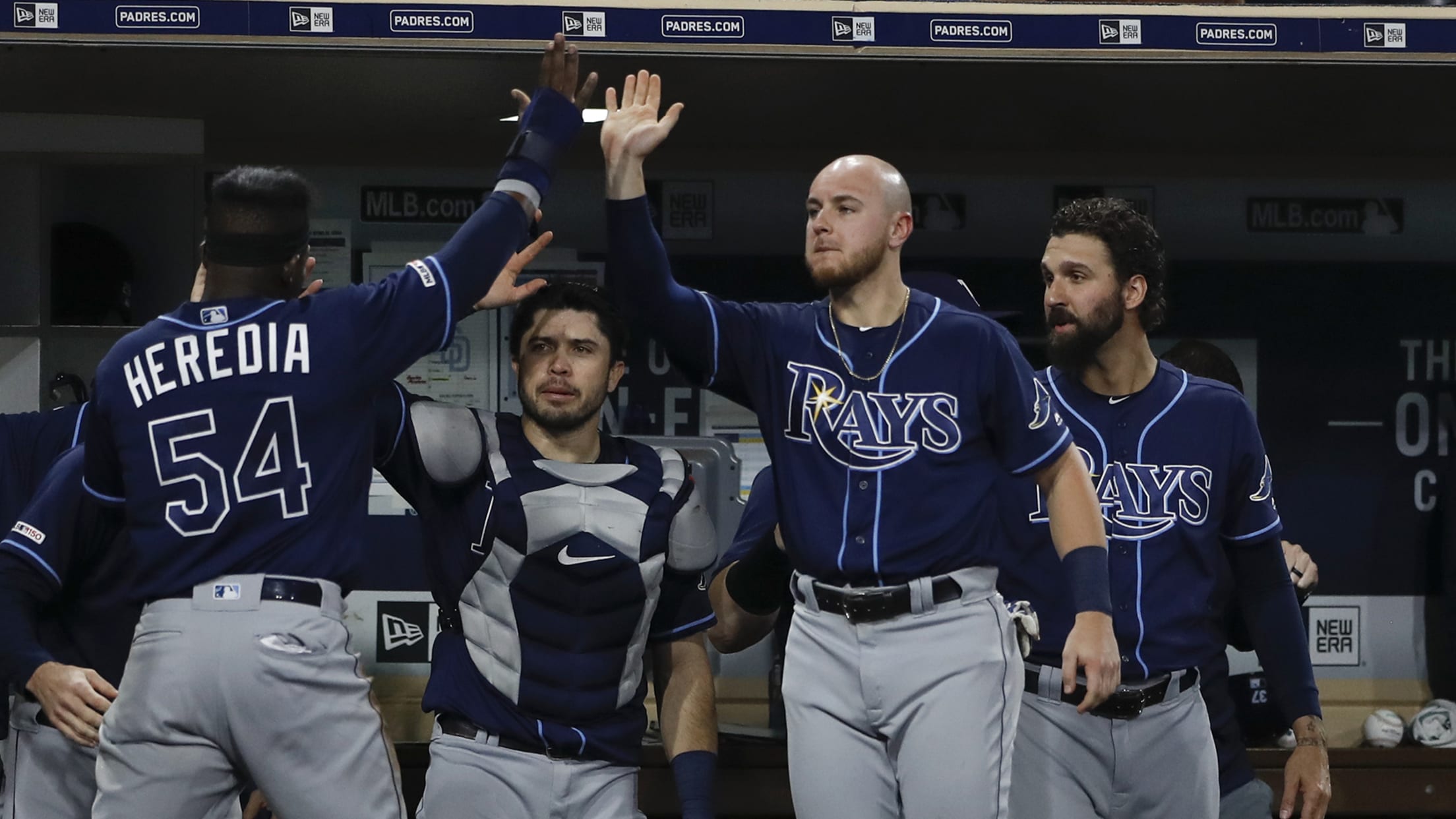 SAN DIEGO -- With Blake Snell, Yonny Chirinos and Tyler Glasnow on the injured list for at least another month, the Rays will rely on other pitchers to provide the bulk of the innings at least a few times a week as they try to clinch their first postseason berth
Kiermaier at his best -- a HR-robbing catch!
SAN DIEGO -- While many people on the East Coast were sound asleep, Rays center fielder Kevin Kiermaier was doing what he does best: robbing opposing players of extra-base hits. Kiermaier, who has had many spectacular catches this season and over his career, made another highlight-reel play during Monday's 10-4
Rays begin 2020 season with Interleague Play
Pirates at Tropicana Field on March 26; road trip to Wrigley for July 4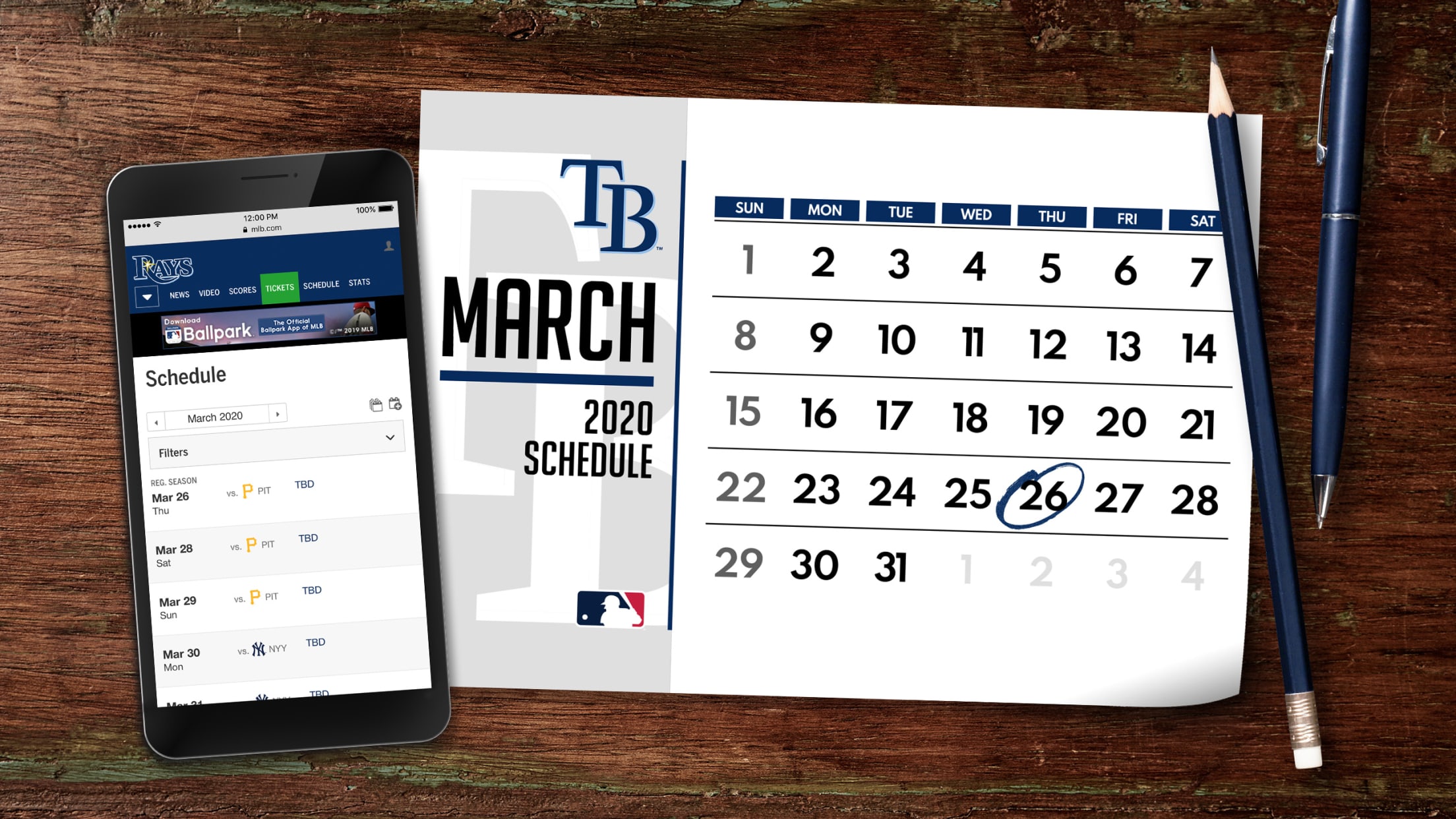 SAN DIEGO -- While the Rays still have some business to take care of during the 2019 season, the club now knows who they'll play next year, and when, as MLB released the tentative full '20 schedule on Monday afternoon. The Rays will get the season going on Thursday, March