Peña on Hall of Fame ballot for first time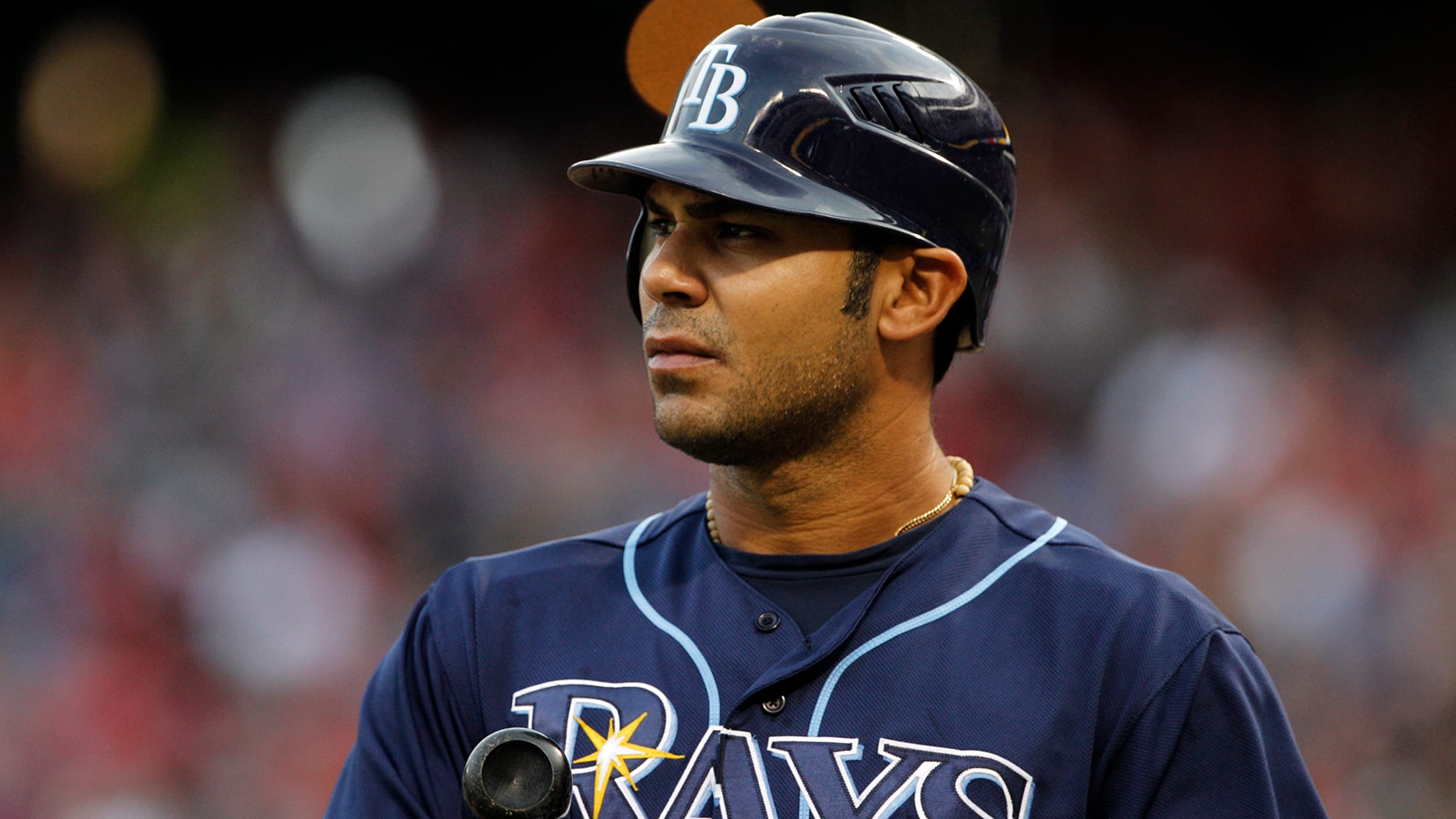 Carlos Peña, one of the key players on the memorable 2008 Rays World Series team, is a first-timer on the Hall of Fame ballot, which was released on Monday.
This is the state of the Rays' farm system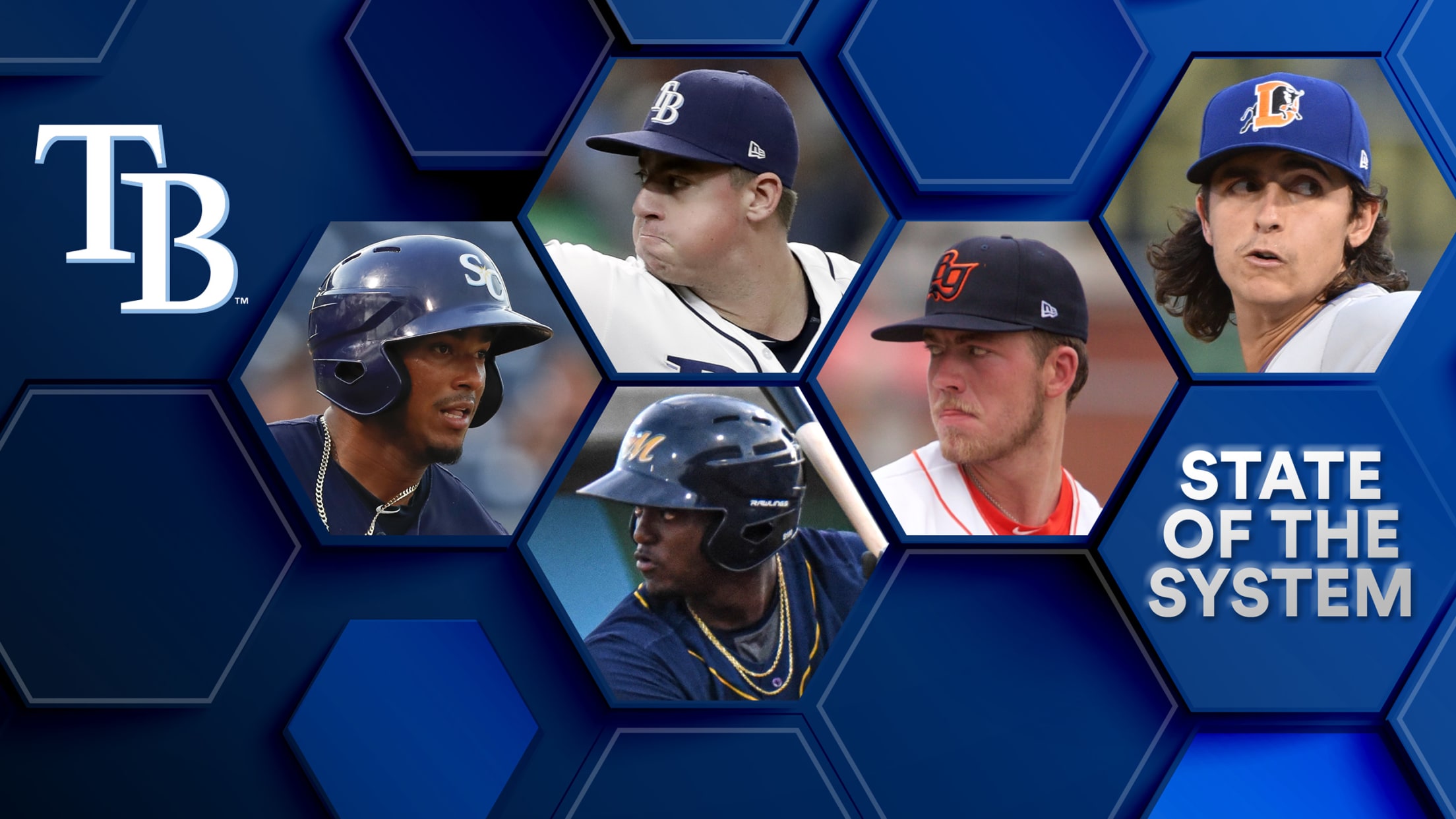 One of baseball's biggest surprises in 2019, the Rays won 96 games (96-66) for just the third time in the franchise's 22 seasons to claim the American League's second Wild Card spot and their first postseason berth since 2013. And while the club was eliminated by Houston in a decisive
40-man deadline: Which prospects get spots?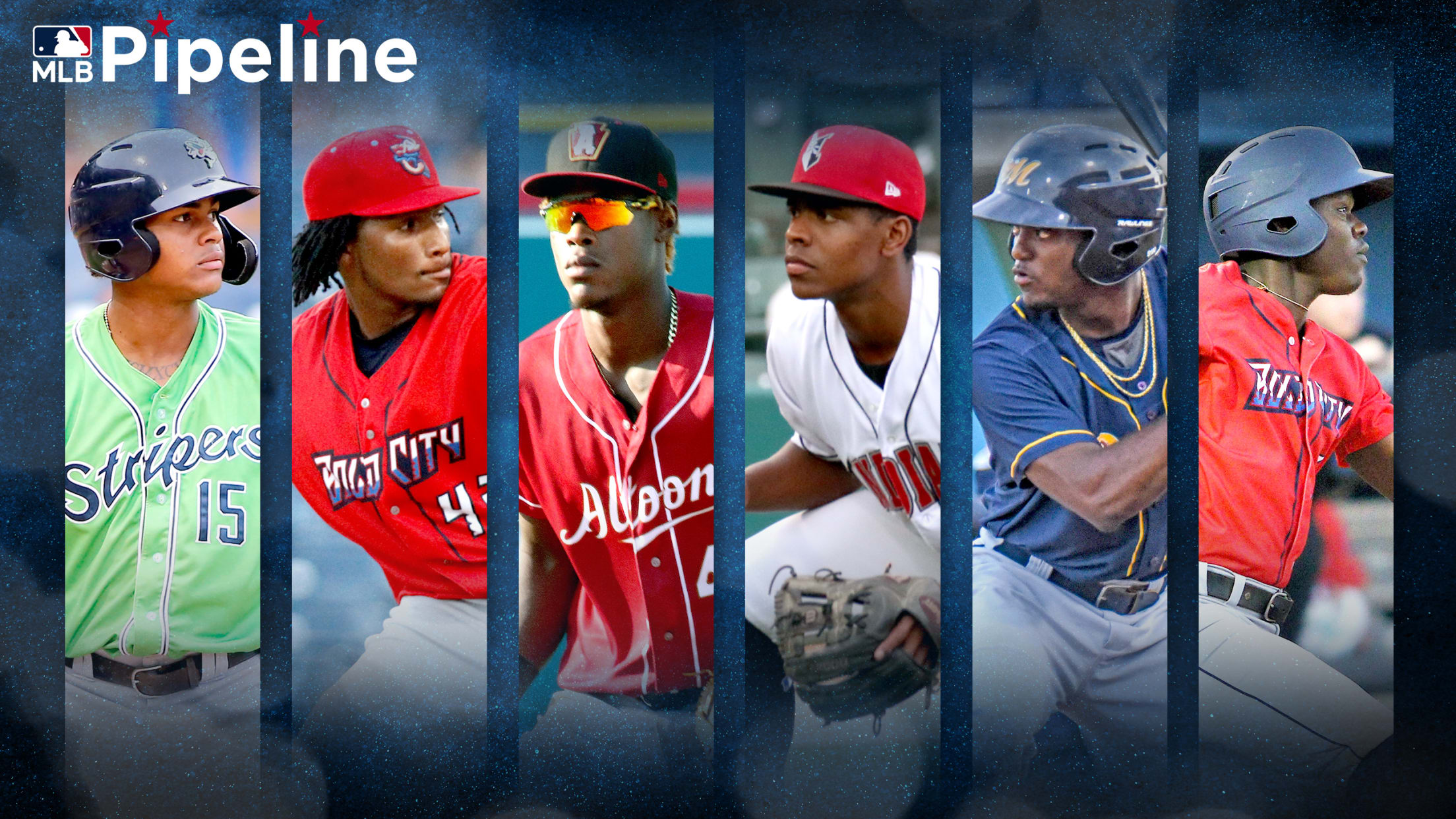 As the 40-man roster deadline approaches, all 30 Major League organizations have some serious decisions to make. They have until 8 p.m. ET on Wednesday to decide what they will do with their 40-man rosters. Some prospects will earn a coveted spot, some will not and will thus be eligible
Inbox: What are the Rays' offseason priorities?
Beat reporter Juan Toribio answers questions from Tampa Bay fans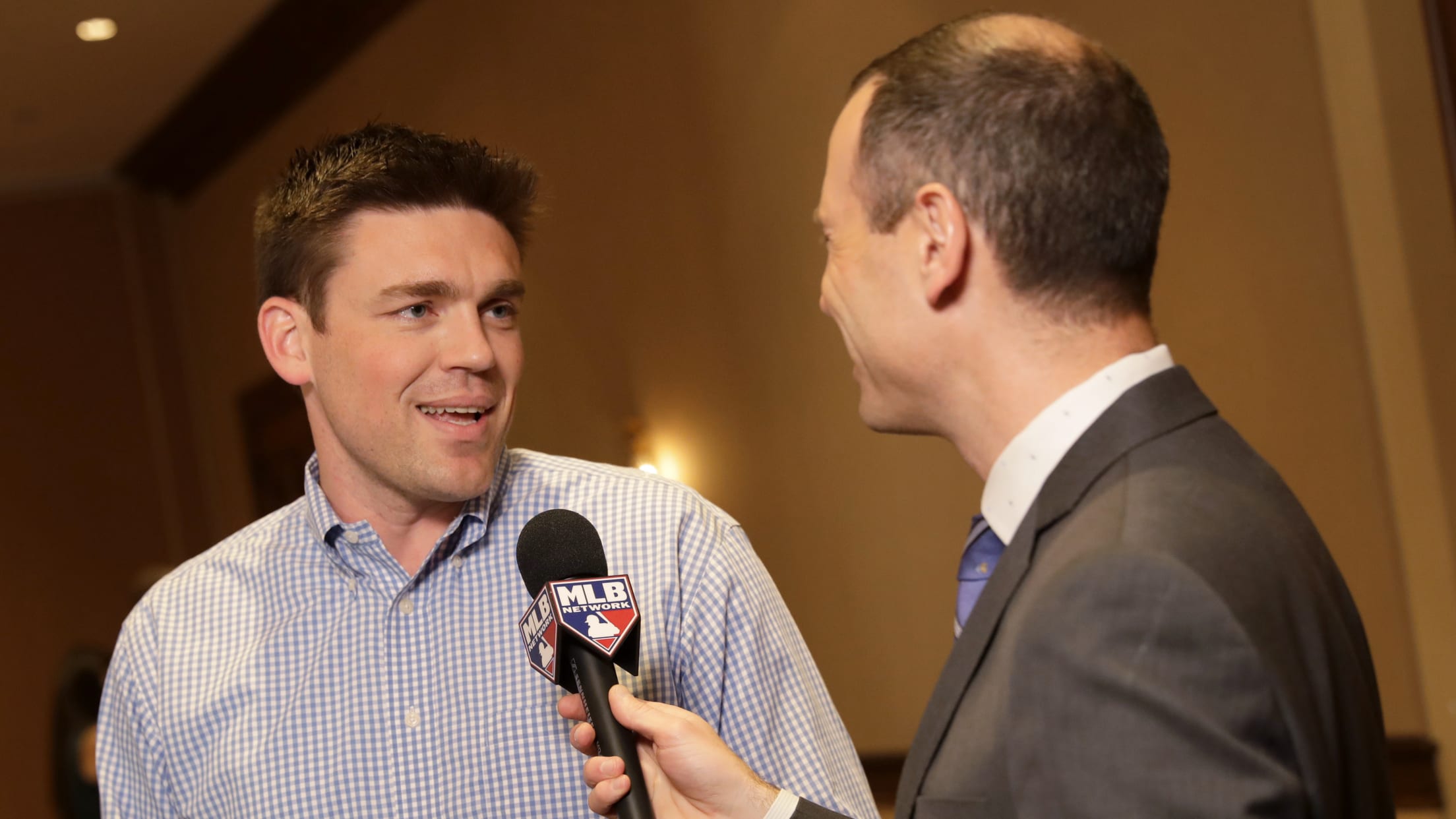 Adding offense will be the priority for the Rays this offseason. They scored 4.75 runs per game in 2019, which was tied for 15th in the Majors and the lowest among the five teams that made the playoffs in the American League. Avisaíl García and Travis d'Arnaud, who finished in
Morton finishes third in AL Cy Young voting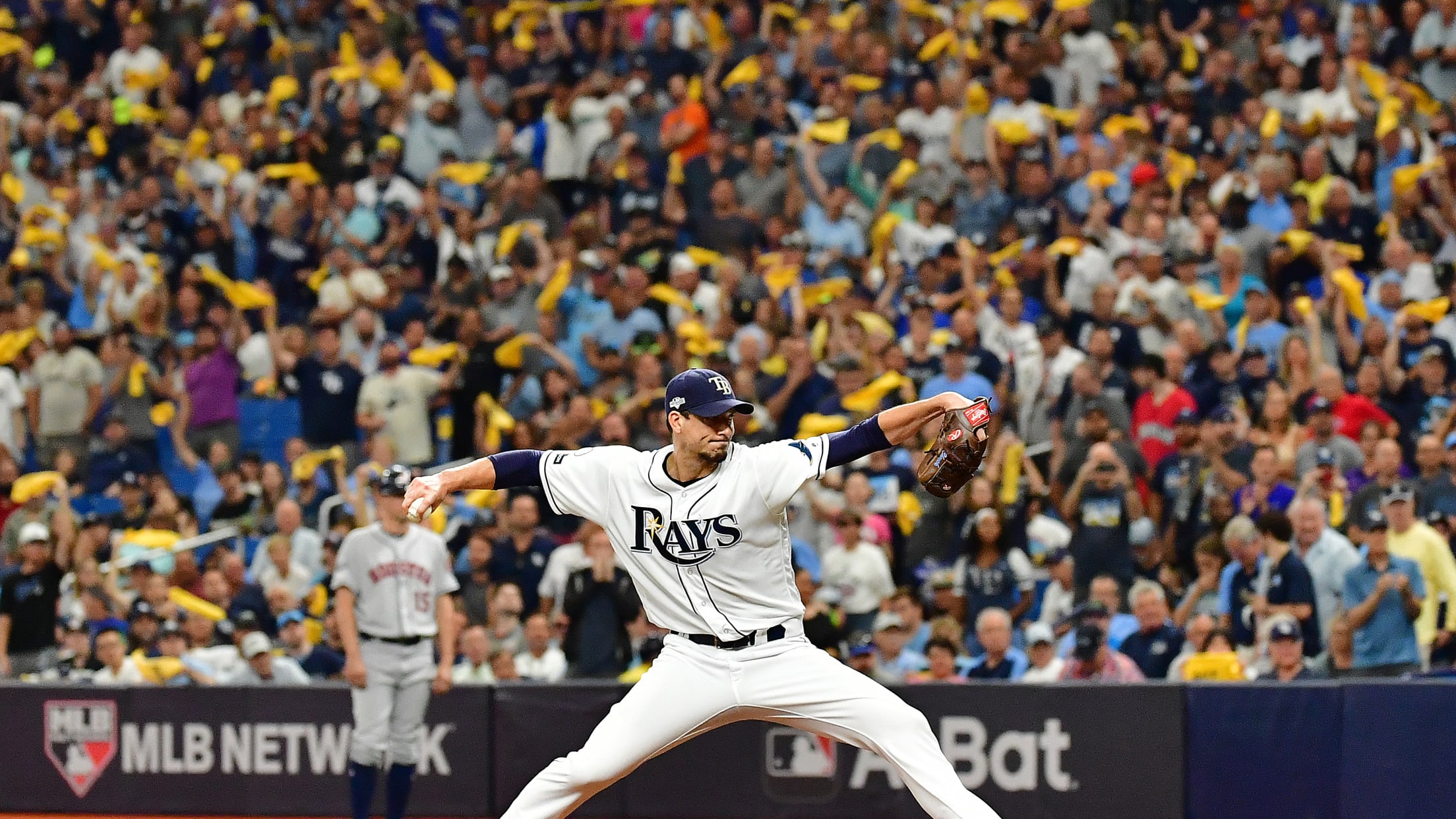 ST. PETERSBURG -- When the Rays signed Charlie Morton to a two-year, $30 million deal last offseason, they knew that they were getting another quality starting pitcher and a veteran presence in the clubhouse. What the Rays didn't know was that Morton was going to exceed expectations, both on and
deGrom repeats, JV edges Cole for Cy honors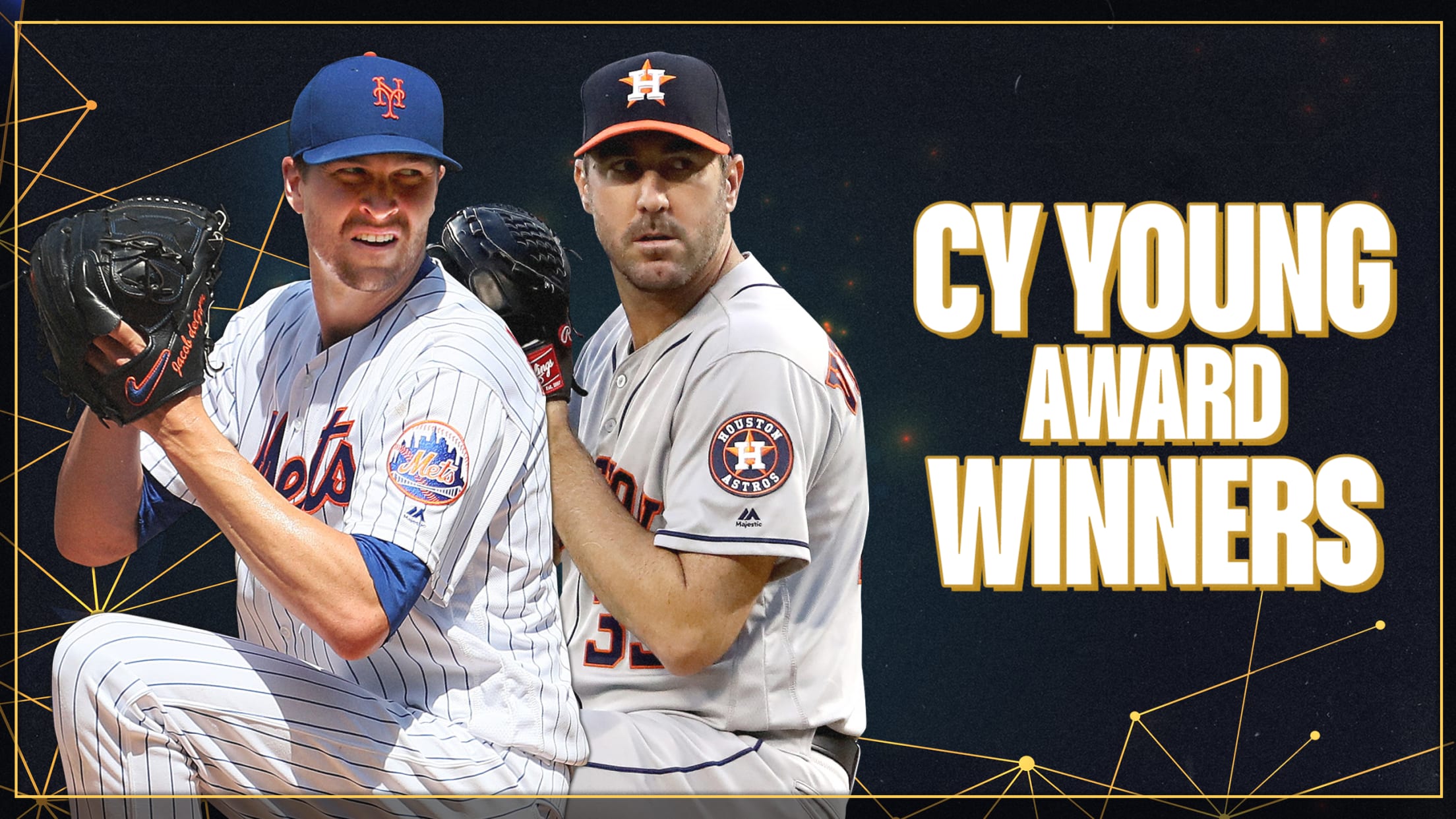 It was a night for second helpings -- a serving long-awaited for one Cooperstown-caliber arm and not-so-long-awaited for the Cy Young's rare repeat customer. The Astros' Justin Verlander and the Mets' Jacob deGrom are the 2019 winners of the American League and National League Cy Young Awards, as announced on
Cash third in AL Manager of the Year voting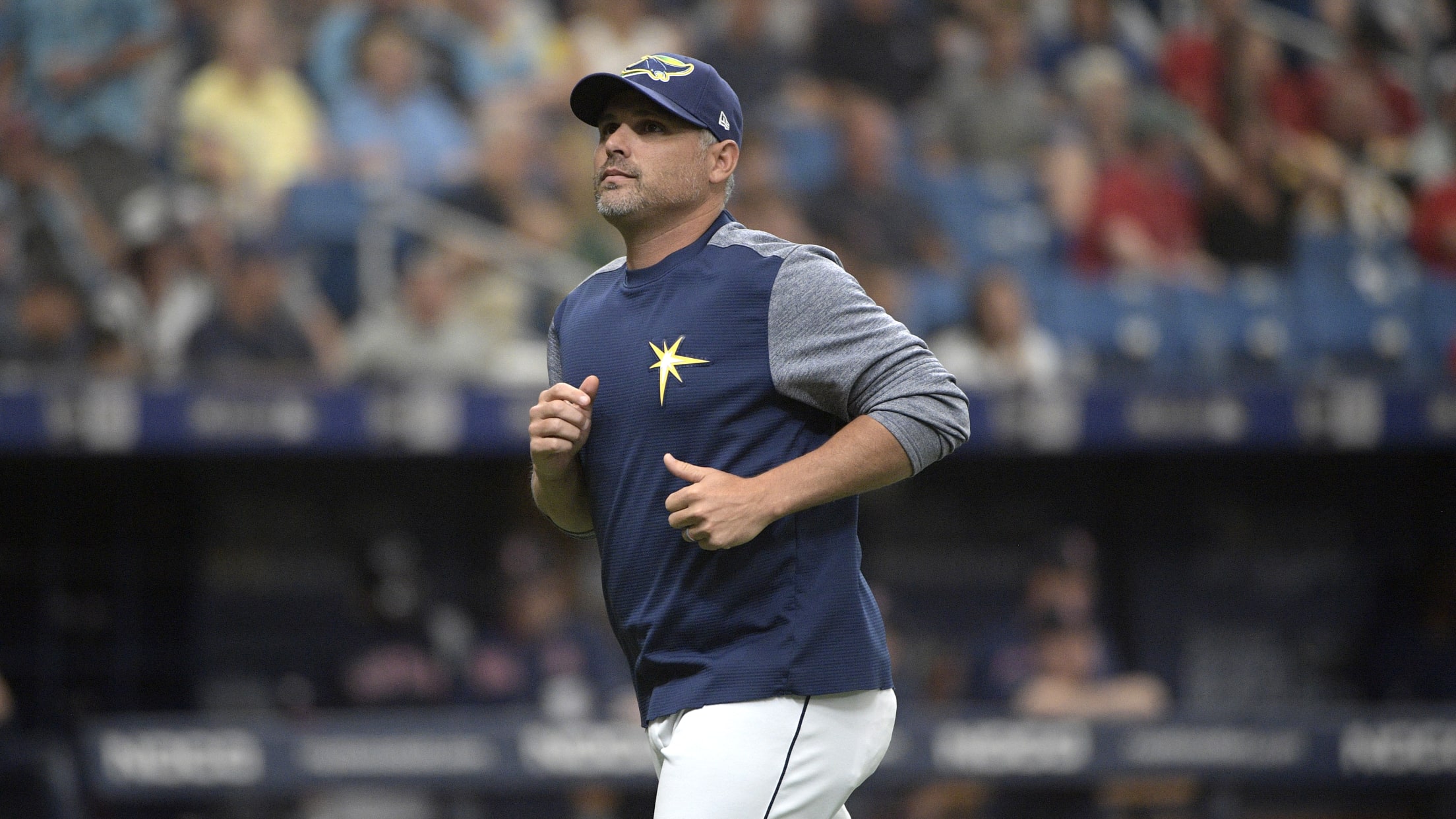 ST. PETERSBURG -- For the second consecutive season, Rays manager Kevin Cash finished third for American League Manager of the Year, which is decided by the Baseball Writers' Association of America. Cash received three first-place votes but finished behind former Rays coach and current Twins manager Rocco Baldelli, who won
Here is 1 bounce-back candidate from each club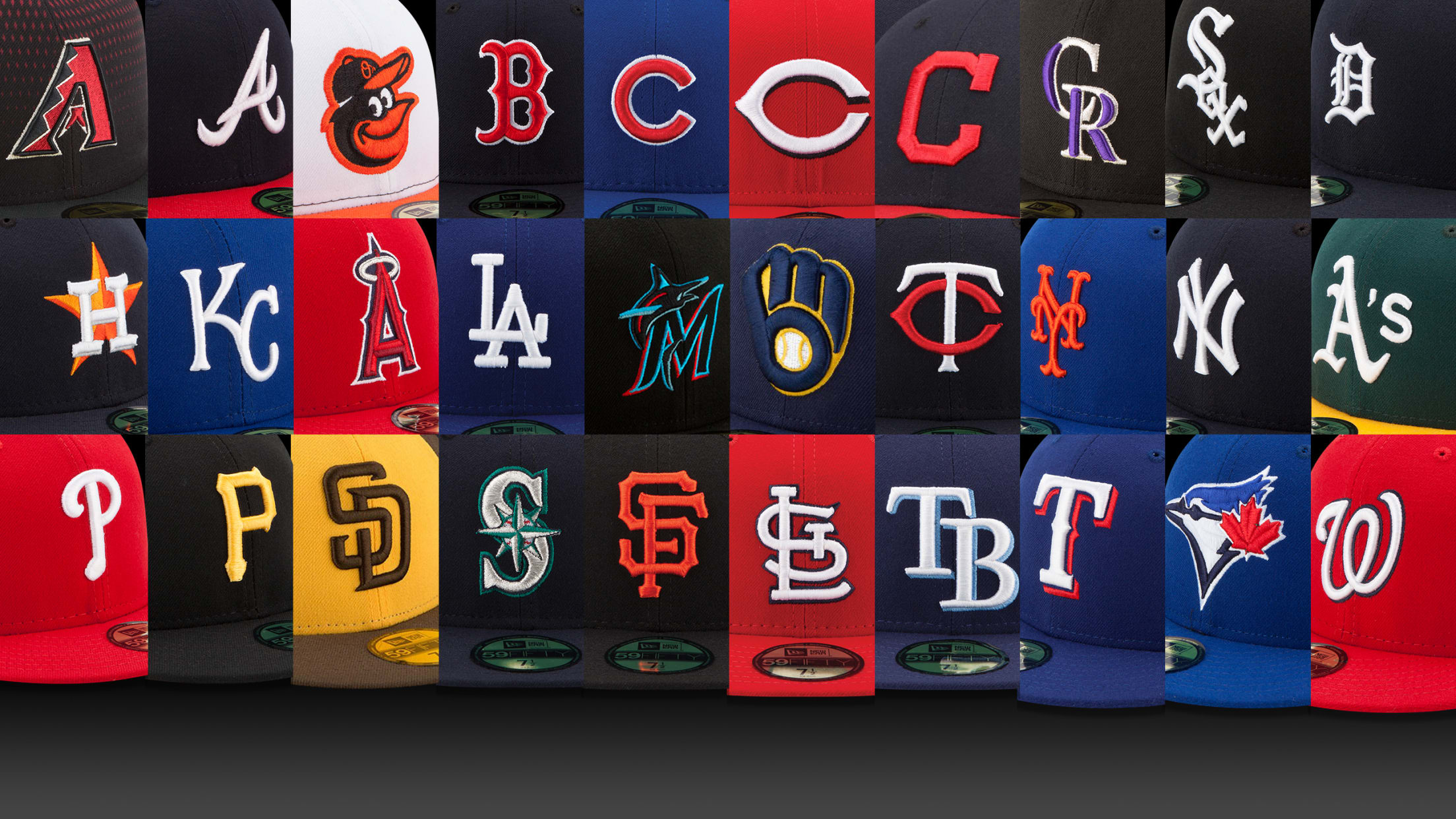 Bad years happen. Some of MLB's greatest players had a year that got away from them, a year in which they were plagued with injuries, had off-field issues or just never quite got it going. (Remember when Justin Verlander led the American League in earned runs allowed in 2014?) It
They didn't win awards -- but they deserved 'em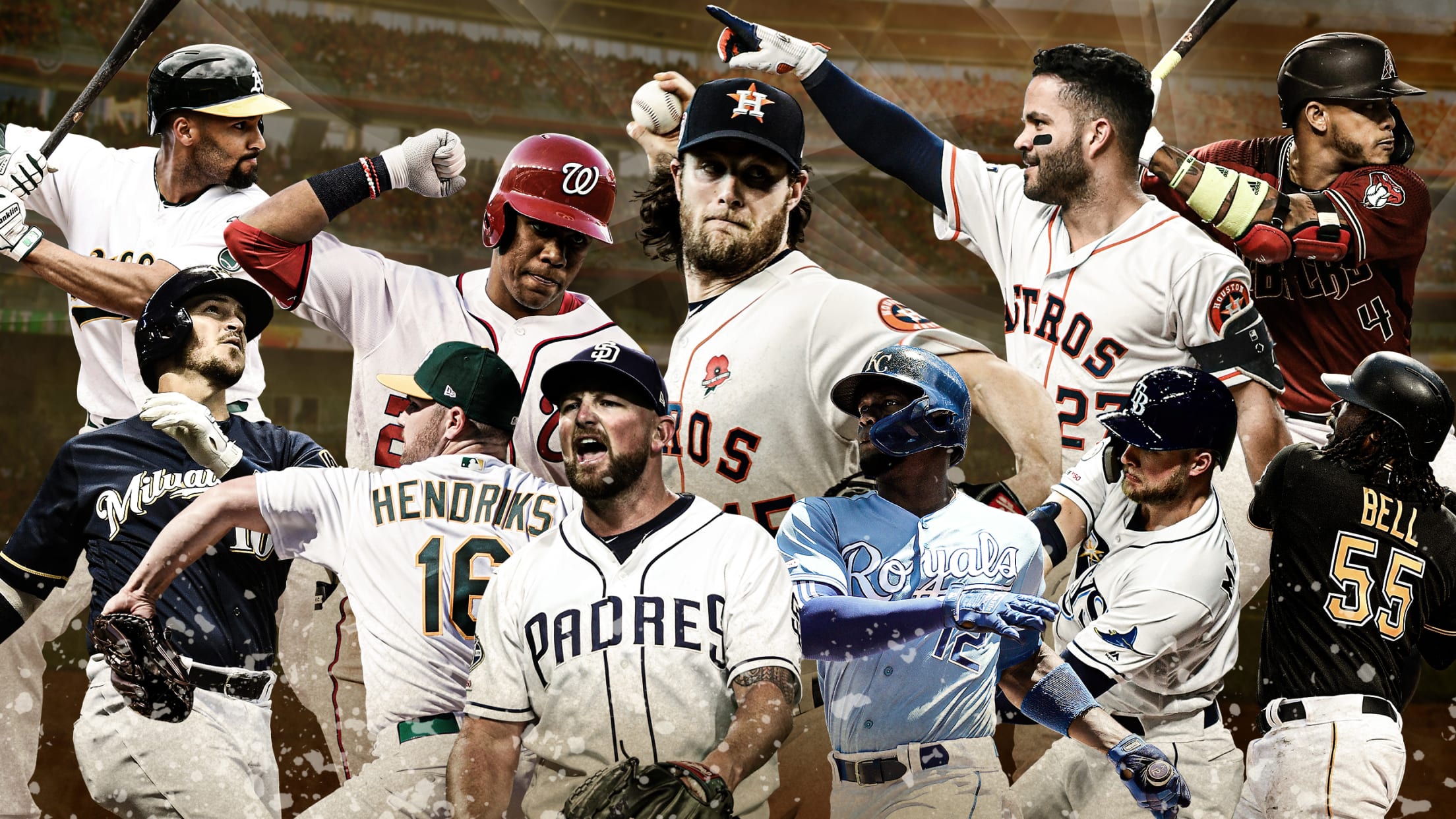 The Major League awards season is in the books, and it has once again satiated our innate desire to parse and prioritize and put people on a pedestal while presenting them with plaques. But as is always the case, not even an array of awards as wide as what is
Lowe finishes third in AL Rookie of Year voting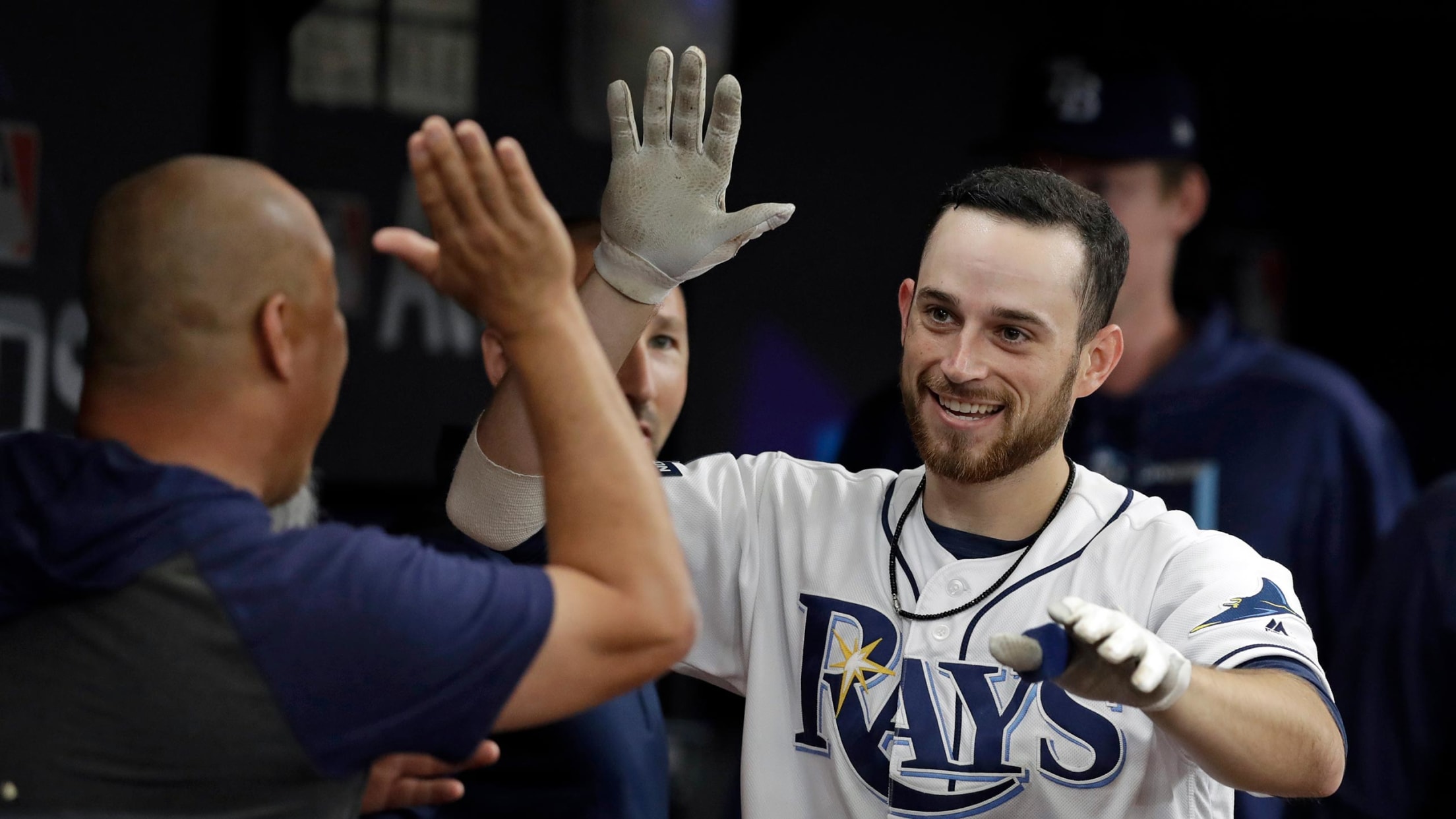 ST. PETERSBURG -- Brandon Lowe had played just 43 games in the Majors when the Rays felt confident enough to sign him to a six-year, $24 million extension on March 20. Because of the small sample size, there was some skepticism when the two sides struck the deal, and there
Here's the best athlete in all 30 farm systems
Everyone loves an impressive showcase of athleticism on the baseball field. Whether it's Byron Buxton improbably running down a ball in center field, Yasiel Puig uncorking a jaw-dropping throw from right or Cody Bellinger launching a tape-measure home run on what should be an unhittable pitch, there are eye-opening feats
Rays' top 10 moments of the 2019 season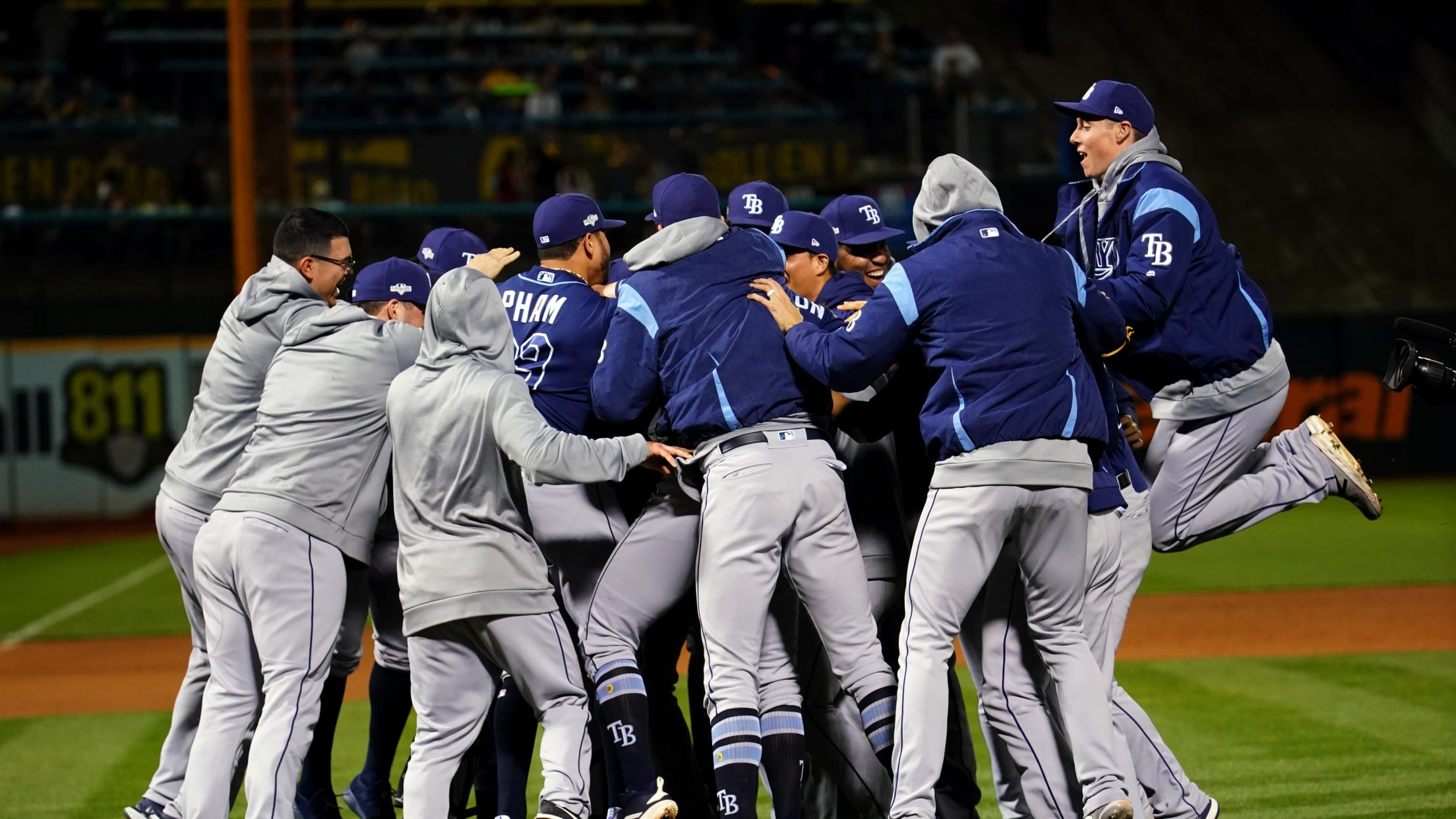 ST. PETERSBURG -- While the Rays ultimately fell short in Game 5 of the American League Division Series against the Astros, there were still a lot of memorable moments from an all-around enjoyable 2019 season. The Rays reached the postseason for the first time since 2013, won three playoff games
30 teams, 30 candidates for 2020 Rookie of Year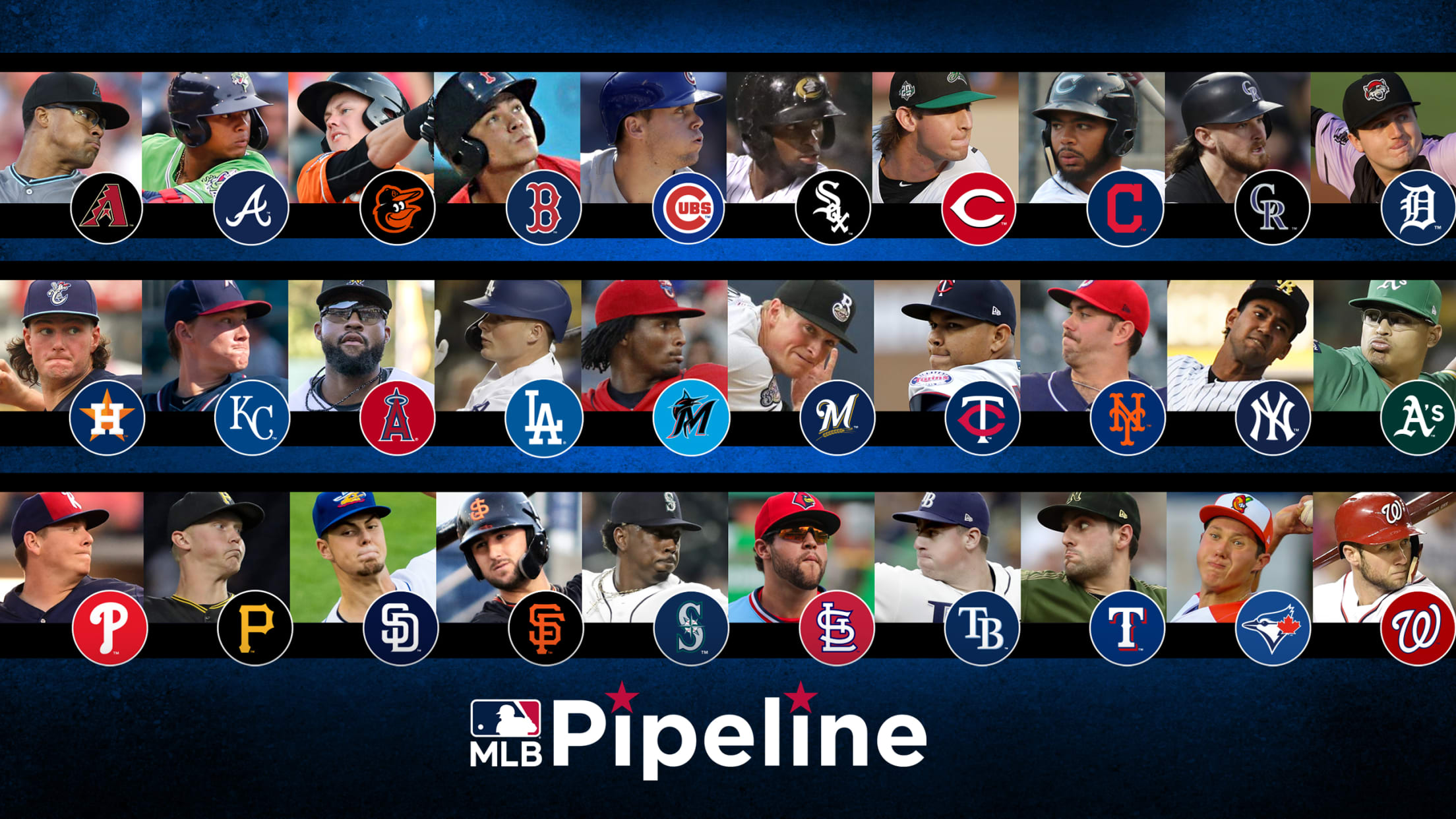 The BBWAA will announce the 2019 Rookie of the Year Award winners Monday, with the Astros' Yordan Alvarez and the Mets' Pete Alonso considered the front-runners to take home the hardware. A year ago at this time, Alonso was very much on the ROY radar as he appeared headed for
Rays' Neander named Executive of the Year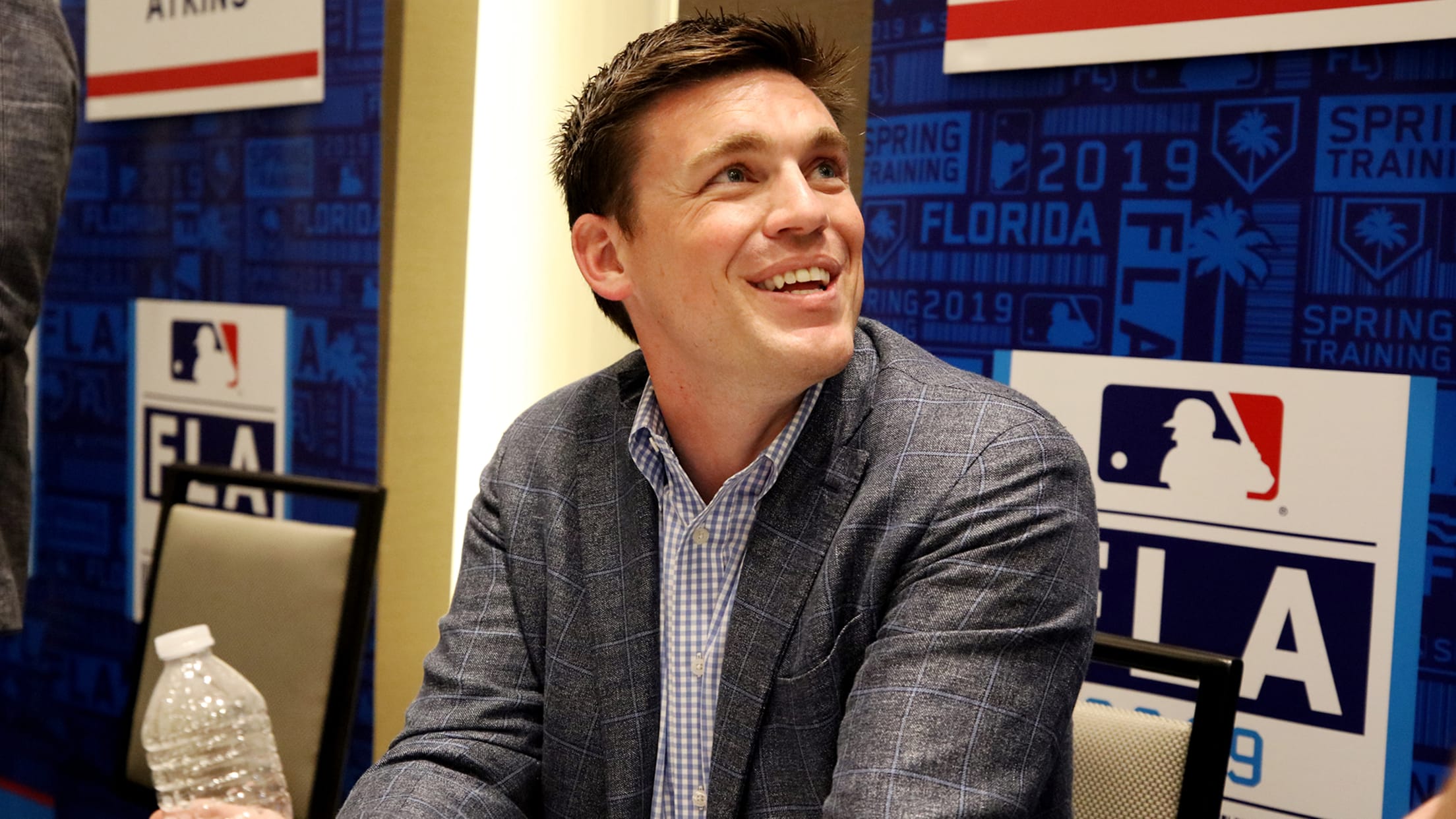 SCOTTSDALE, Ariz. -- Fresh off a season in which his Tampa Bay Rays were one of the best stories in baseball, Erik Neander was crowned as the sport's top executive. Neander was named the 2019 Executive of the Year on Monday night at the annual General Managers Meetings. Neander, who
Predicting 1 future MVP from each team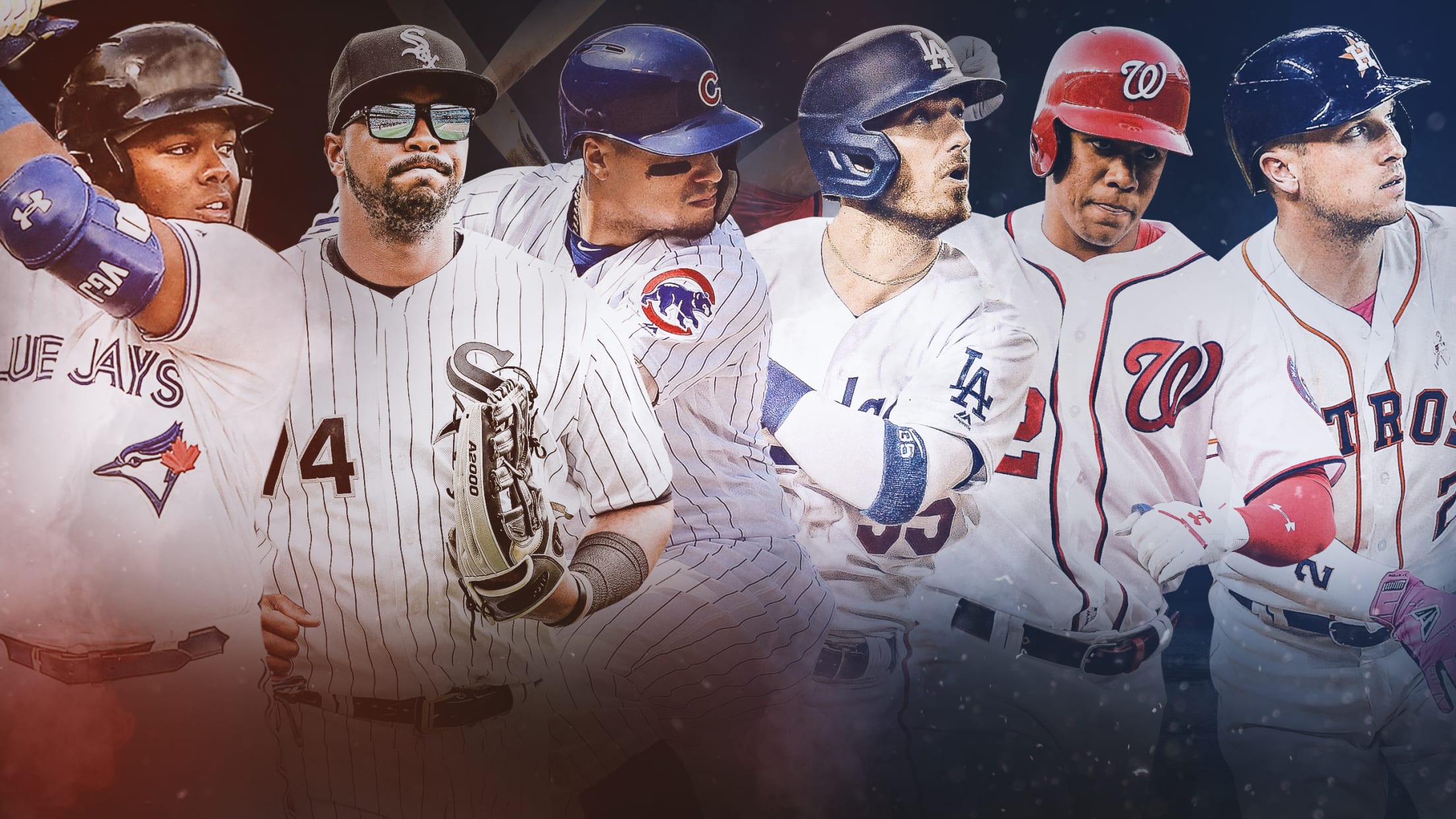 On Thursday, we will find out the MVPs in the National League and the American League. When you win an MVP, you instantly go down in your team's history. (Sorry D-backs, Rays and Mets: You still haven't had an MVP.) It's something both you and your franchise will have forever.
Early look at potential Rays' Opening Day roster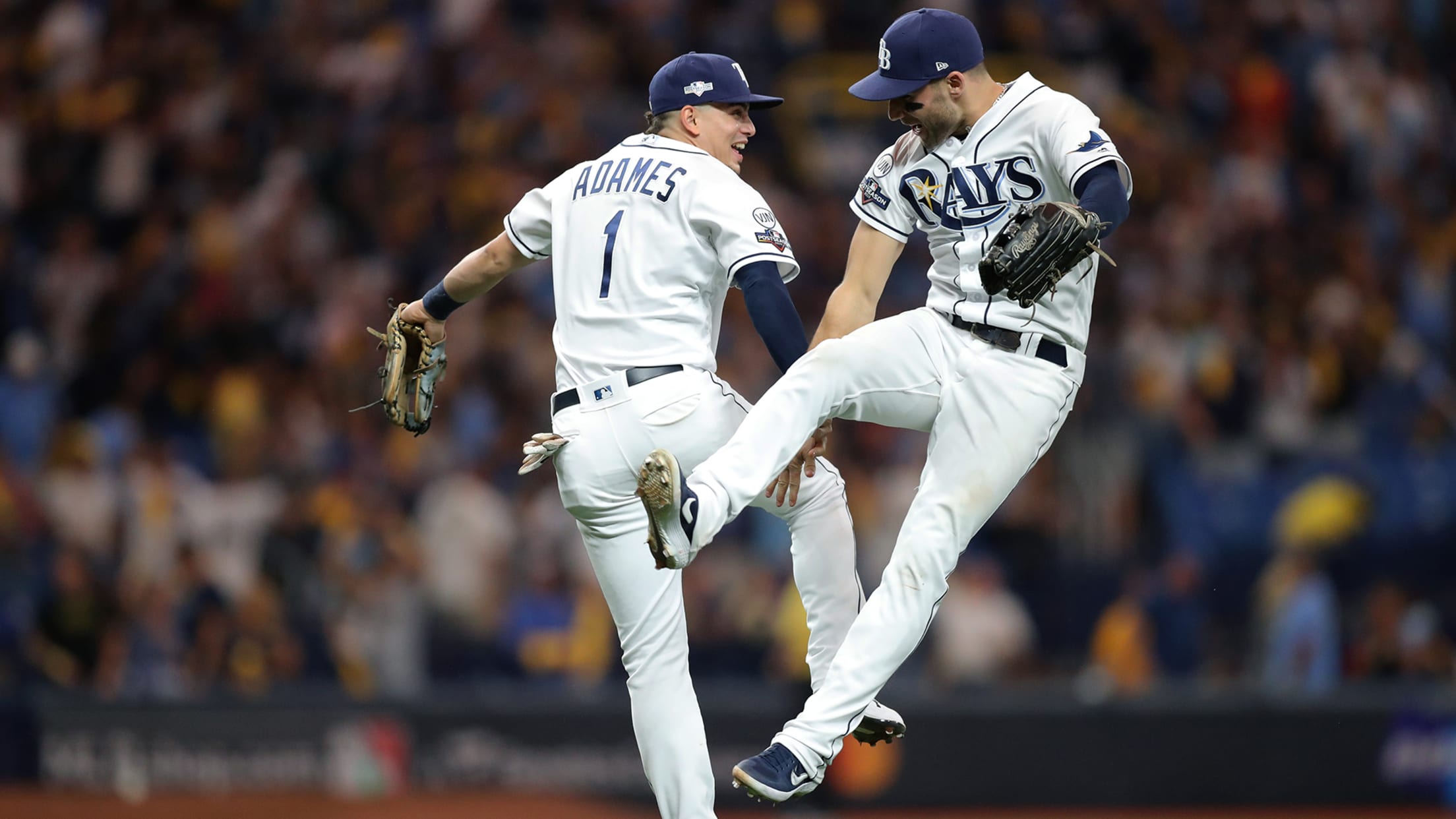 ST. PETERSBURG -- After winning 96 games and making the postseason for the first time since 2013, the Rays will be aggressive with the moves they make during the offseason. There are going to be a lot of interesting decisions over the winter, but the goal is for Tampa Bay's
Defensive wizard Kiermaier wins 3rd Gold Glove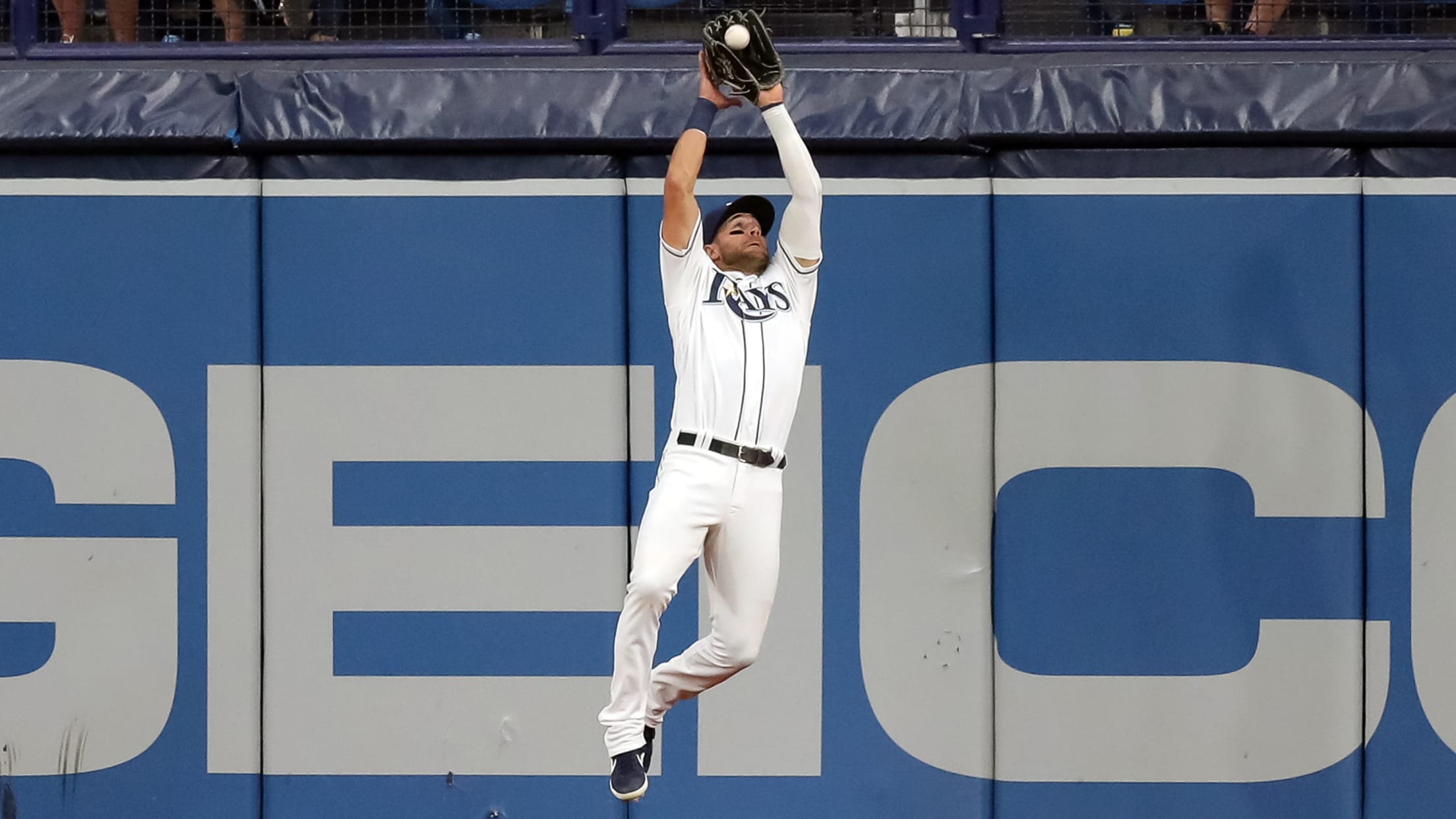 Kevin Kiermaier is one of the best defensive outfielders in the Majors, and on Sunday he added another piece of hardware to the trophy case to prove it. Kiermaier won his third career Rawlings Gold Glove Award in center field, edging out the Angels' Mike Trout and the Red Sox's
Offseason checklist: Rays' needs and moves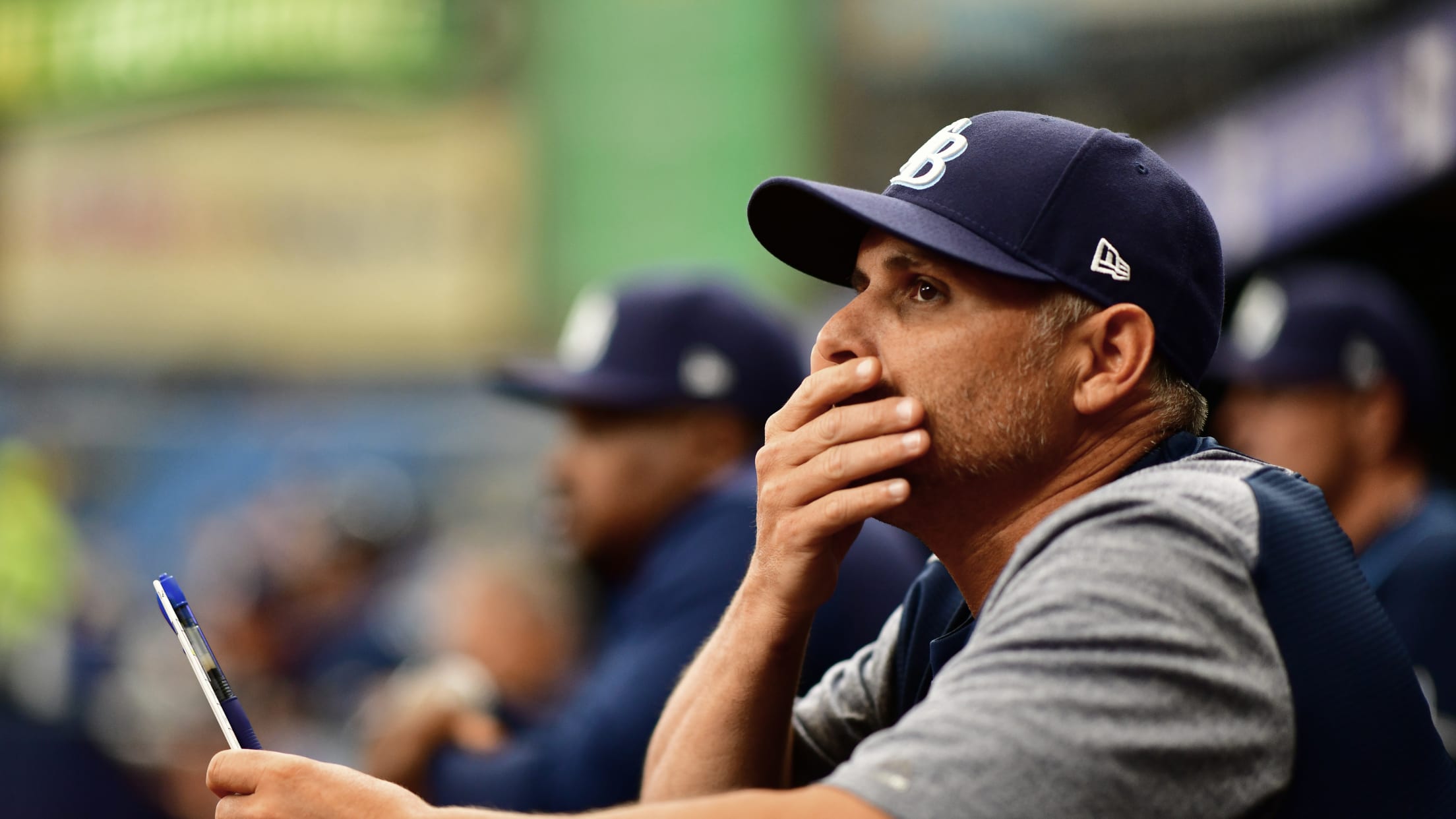 ST. PETERSBURG -- The Rays had an impressive run in 2019, winning 96 games and making the postseason for the first time since '13. But now that the club has experienced some October success, it will look to be aggressive as it looks to win at least 90 games for
After positive season, Rays' focus shifts to 2020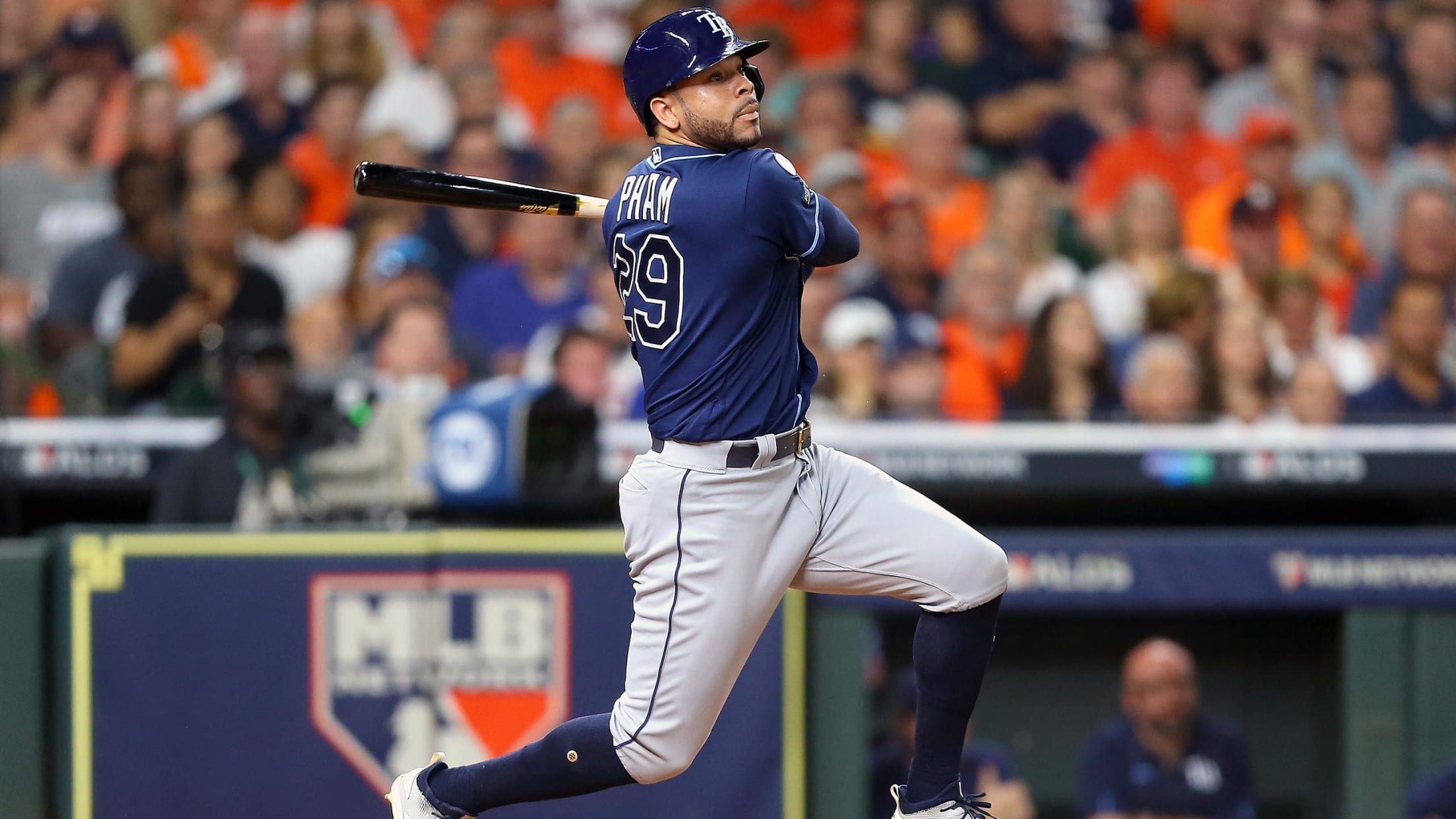 ST. PETERSBURG -- After a positive season that ended with a Game 5 loss in the American League Division series against the Astros, the Rays' attention now shifts to what should be an interesting offseason for the club. The Rays will have to make some key decisions this winter, so
Six questions facing the Rays this offseason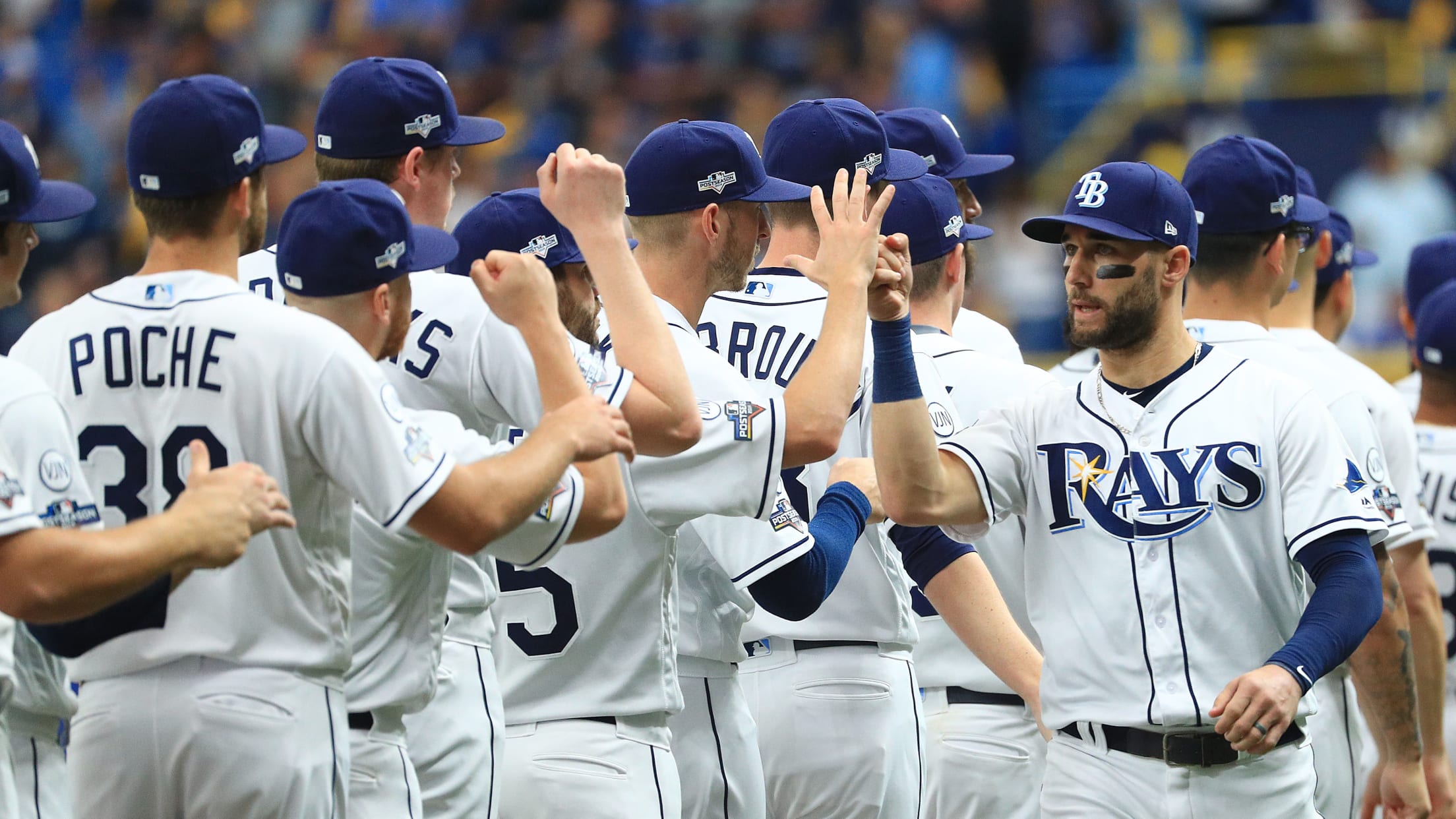 ST. PETERSBURG -- After a positive season that ended with a Game 5 loss in the American League Division Series against the Astros, the Rays' attention now shifts to what should be an interesting offseason for the club. The Rays will have to make some key decisions this winter, so
Here are the 2020 Ford C. Frick Award finalists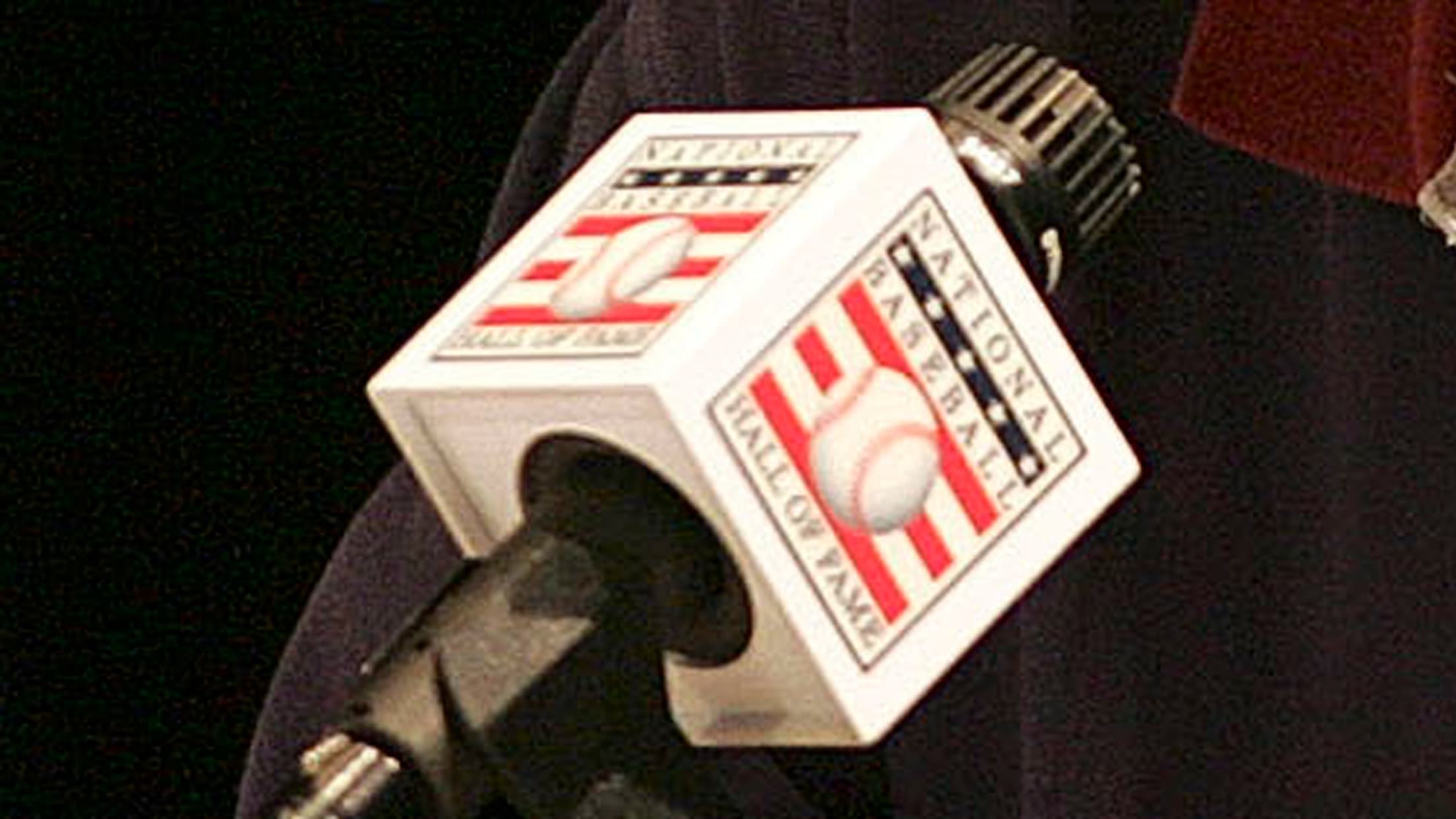 The National Baseball Hall of Fame and Museum announced on Friday the eight finalists for the 2020 Ford C. Frick Award, an honor presented annually for excellence in baseball broadcasting. This year's candidates are Joe Castiglione, Jacques Doucet, Tom Hamilton, Ken Harrelson, Pat Hughes, Ned Martin, Mike Shannon and Dewayne
Here is each team's most 'untouchable' player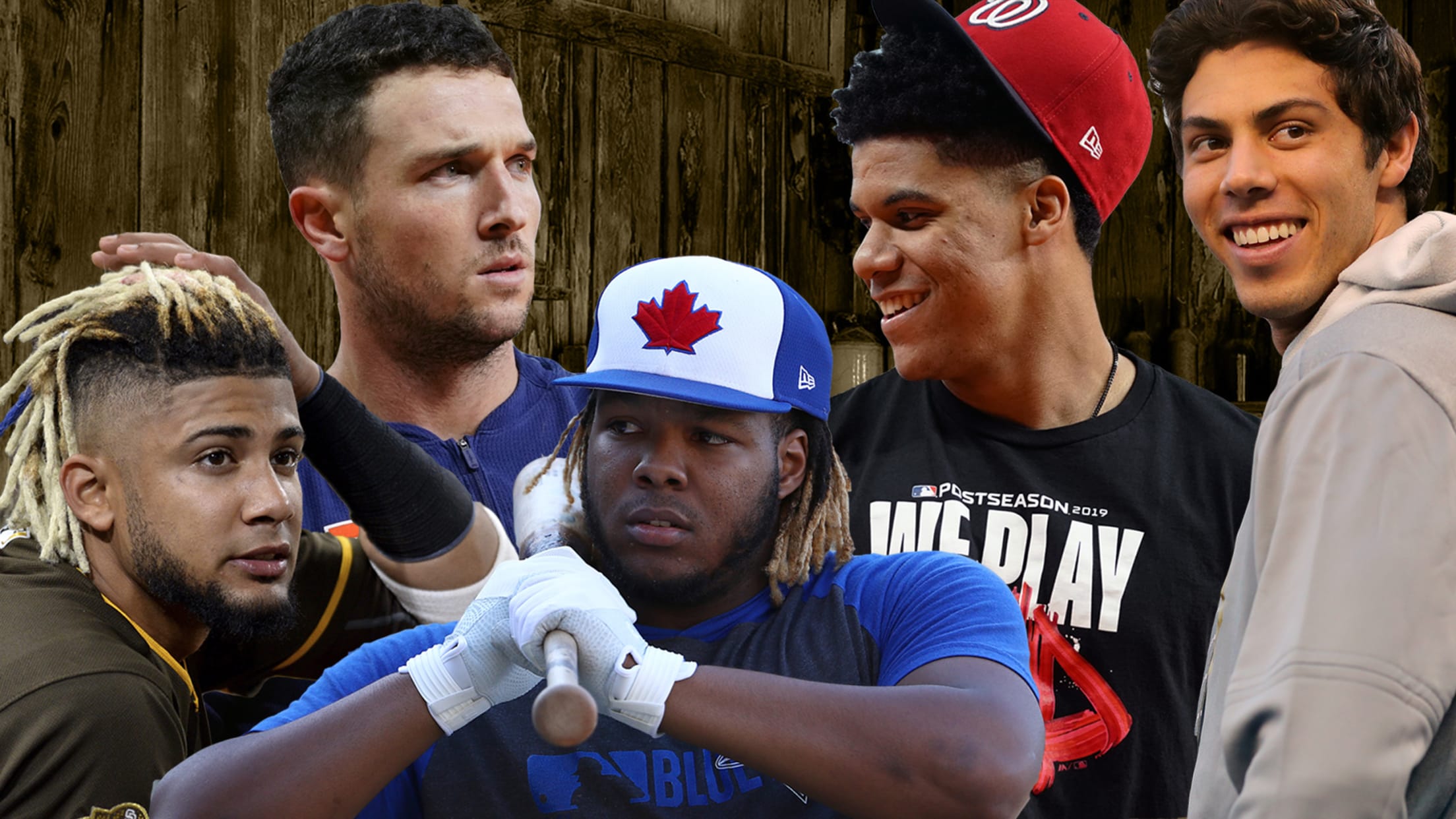 The offseason is here, which means there are no Major League Baseball games for several months. That is bad. But we are about to see a lot of players change teams over the winter, and that is always exciting and disorienting, so that part is definitely good. But some guys
Inbox: Rotation promises to be deep, talented
Beat reporter Juan Toribio answers questions from fans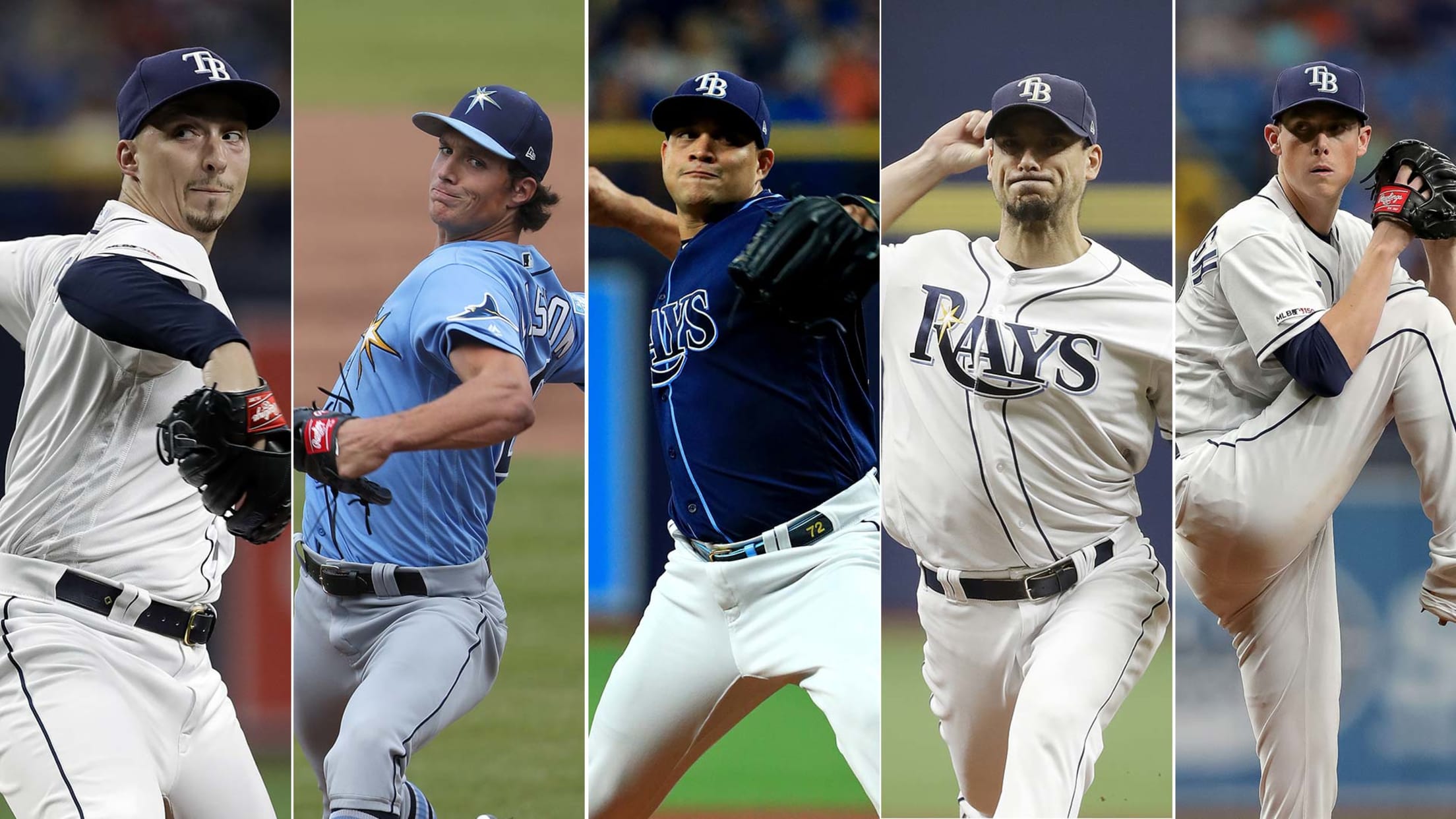 What's the starting rotation look like next year, sans injuries that inevitably happen? -- @DRaysFan101 The Rays have an opportunity to go into the 2019 season with one of the best starting rotations in the American League. Tampa Bay will get Blake Snell, Tyler Glasnow and Yonny Chirinos at full
Here's every team's biggest offseason need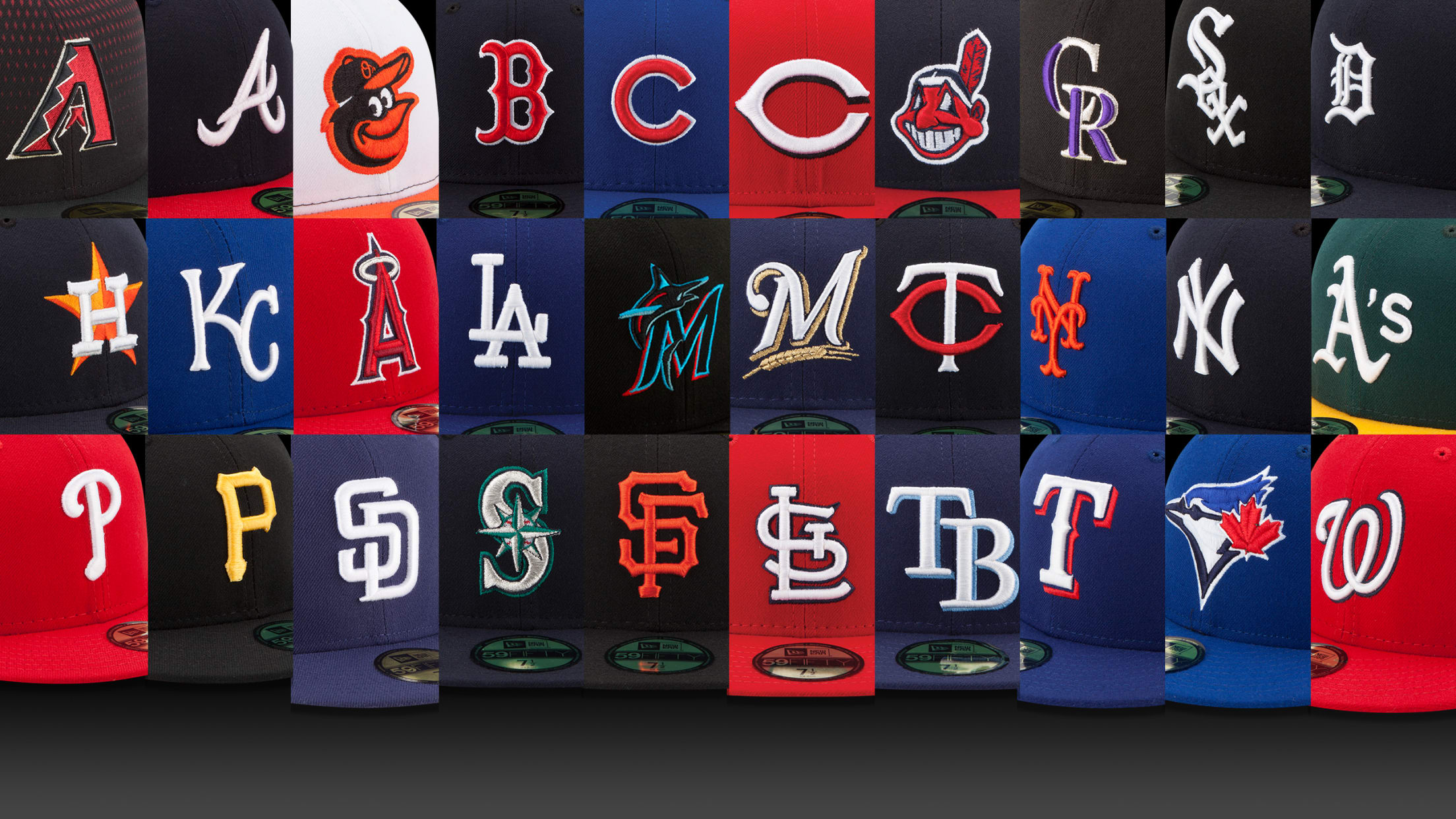 The Hot Stove will be ignited when more than 150 players hit the free-agent market at 5 p.m. ET on Monday, the fifth day after the Nationals' victory in the World Series. Gerrit Cole and Anthony Rendon figure to get the bulk of the attention, but the market will be