Sternberg optimistic about 2019, Rays' stadium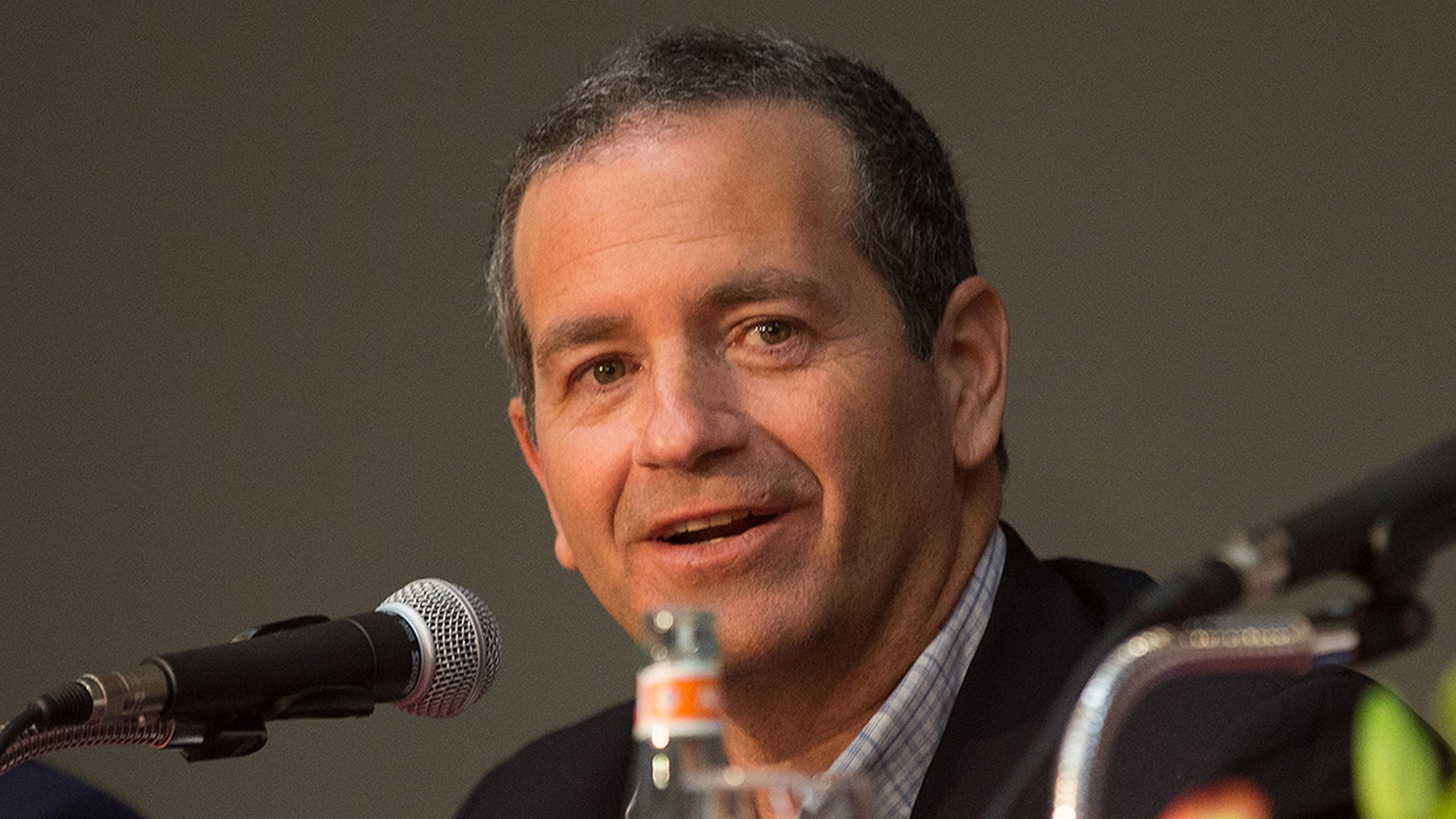 PORT CHARLOTTE, Fla. -- Rays principal owner Stuart Sternberg won't make any big prediction entering the 2019 season, but he still expressed a lot of enthusiasm during Tuesday's media session."I'm optimistic," Sternberg said. "We feel great. I always feel good coming into Spring Training. The last four years have been
Cash reminder: Stay focused on the now
Stanek impresses, infielders look sharp in first full-squad workout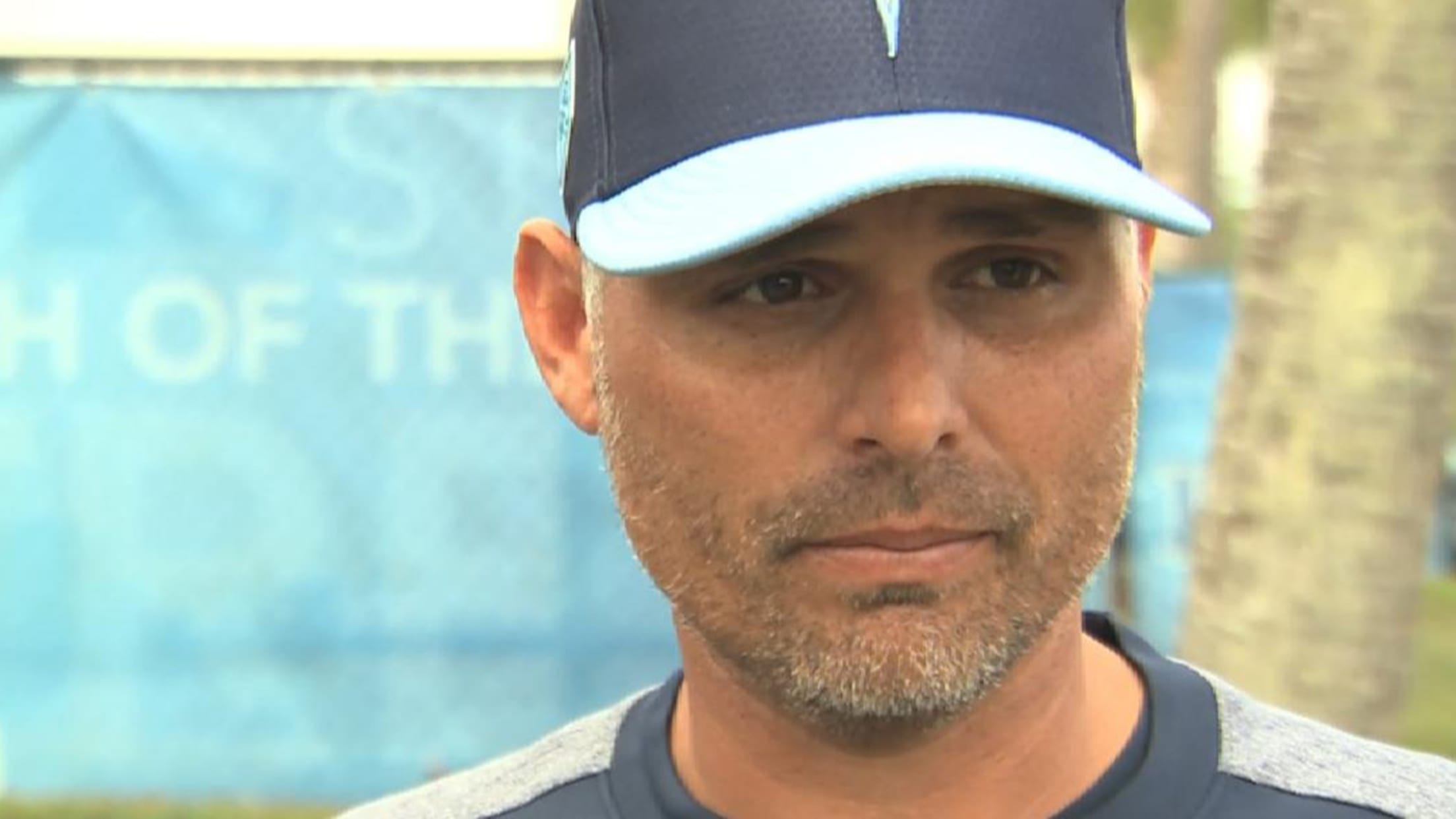 PORT CHARLOTTE, Fla. -- All 66 players on the Rays' Spring Training roster took the field Monday as Tampa Bay went through its first full-squad workout.The workout consisted of batting practice, infield and outfield drills, and position players running the bases. Before the workout, however, manager Kevin Cash held a
Diaz aims to turn heads, cement everyday role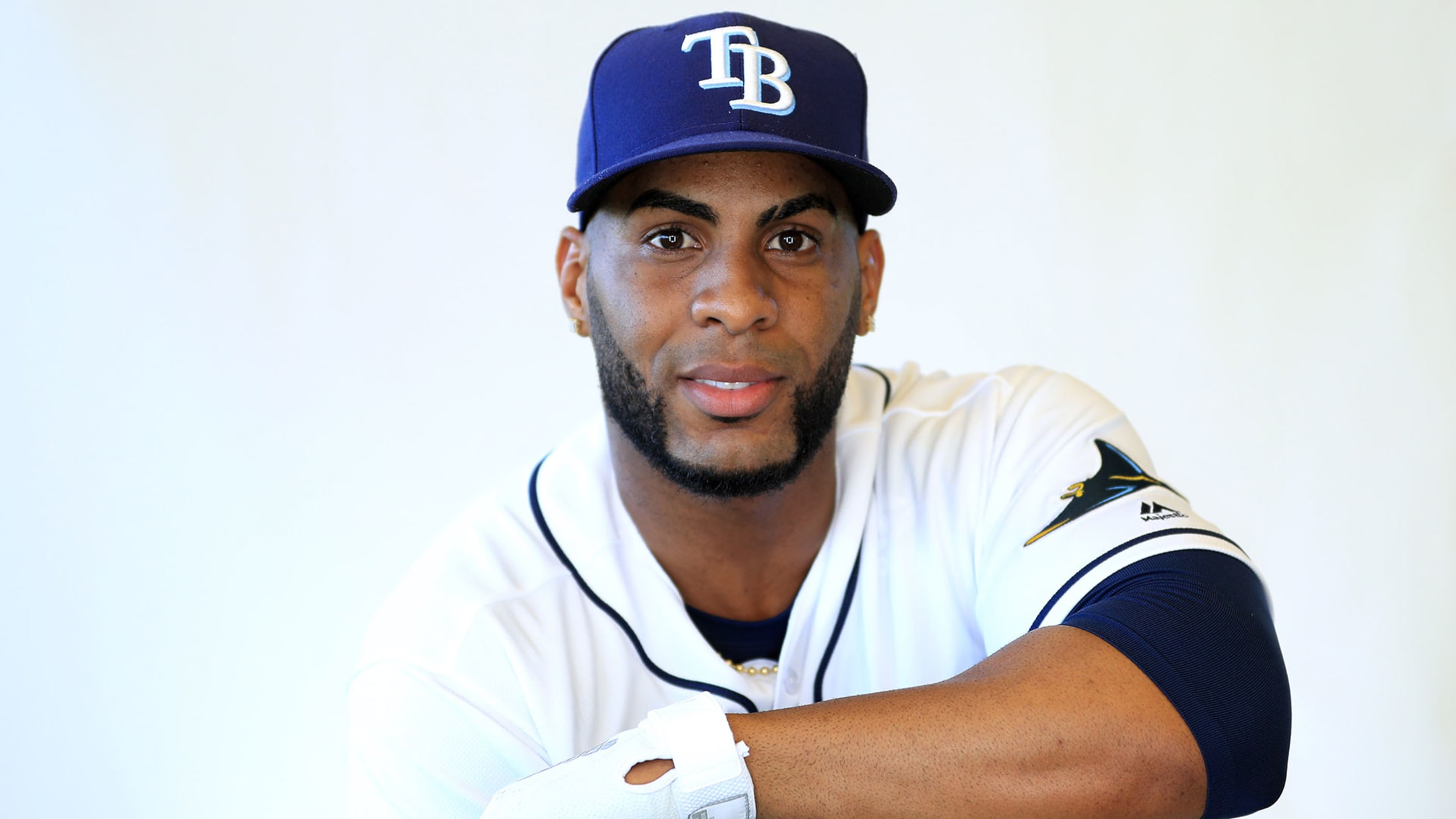 PORT CHARLOTTE, Fla. -- When Yandy Díaz arrived at Rays camp on Sunday, he quickly established himself as the most muscular player inside the clubhouse. During Spring Training, his focus will be establishing himself as an everyday player."I feel happy since I'm going to have more opportunities here to showcase
Here are 10 Rays players to watch this spring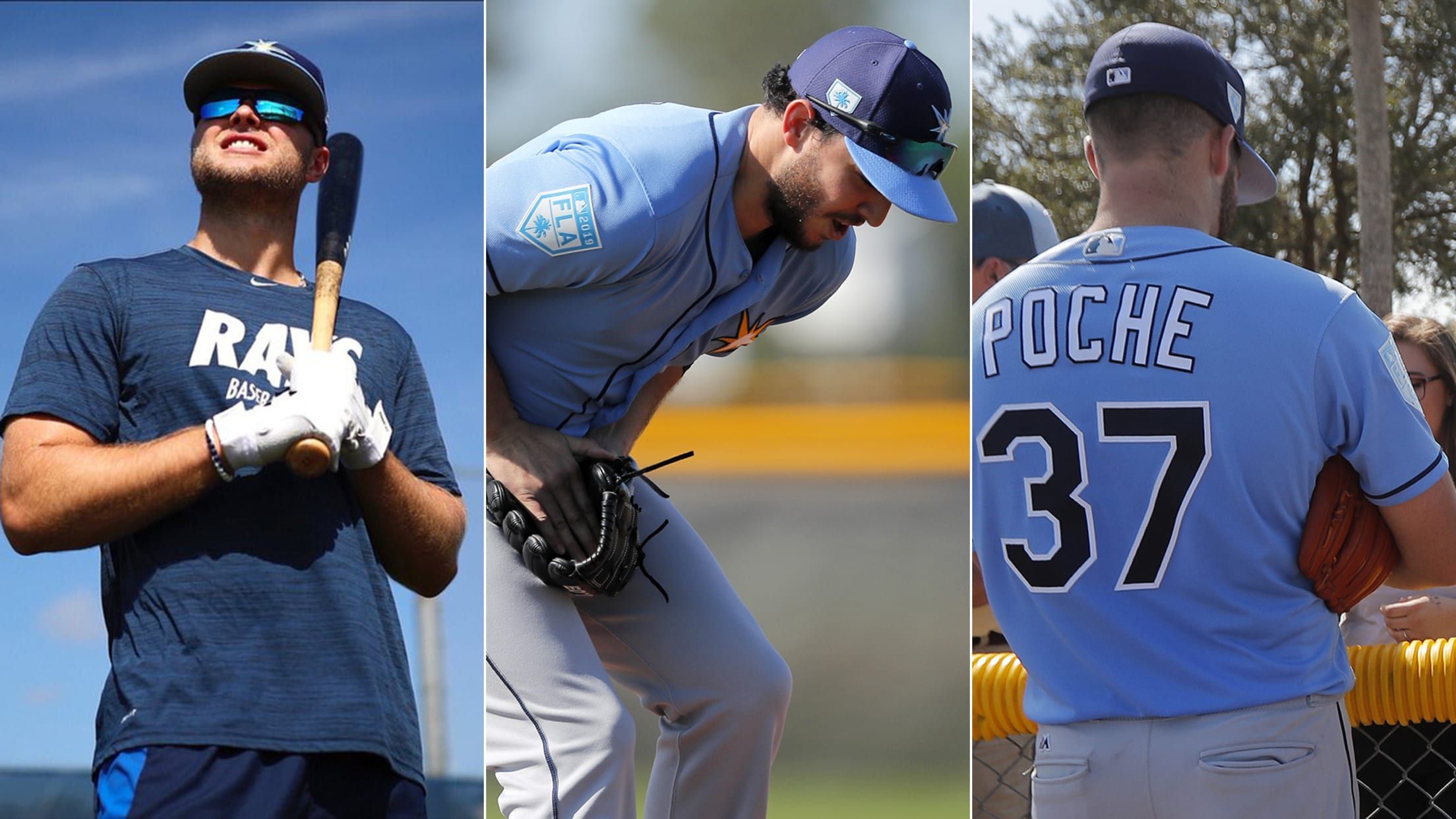 PORT CHARLOTTE, Fla. -- While most of the attention will fall on the players who are expected to make the Opening Day roster, manager Kevin Cash and the rest of the organization will be keeping a close eye on some of the players that could find their way to the
30 intriguing position battles -- 1 for each team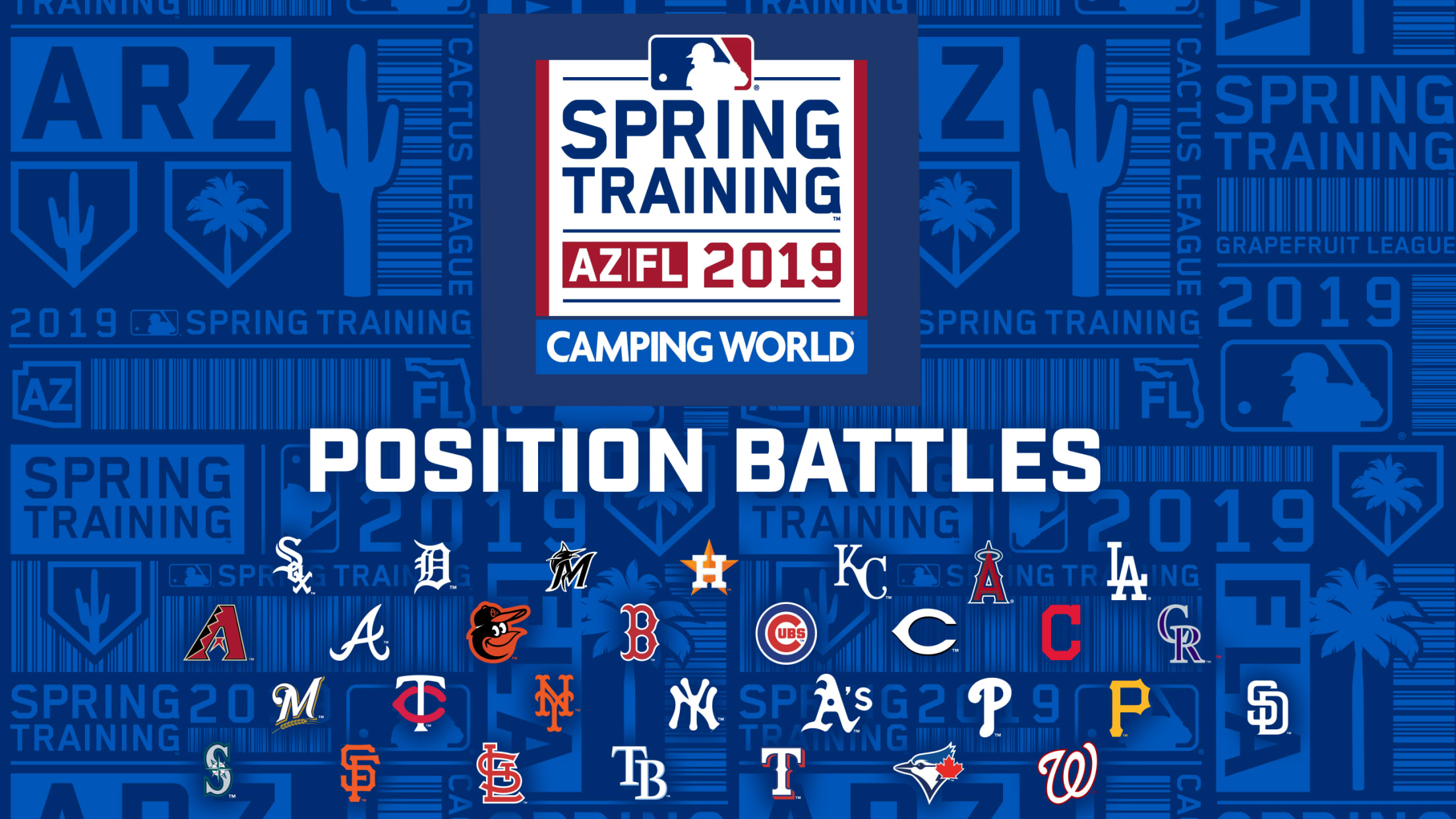 Stars might put fans in the seats, but baseball is a sport that rewards the most complete clubs. That's what makes Spring Training more than a series of exhibitions; big league jobs are on the line, and they could end up having a major impact on the season-end standings. The next
Reasons for optimism for each MLB club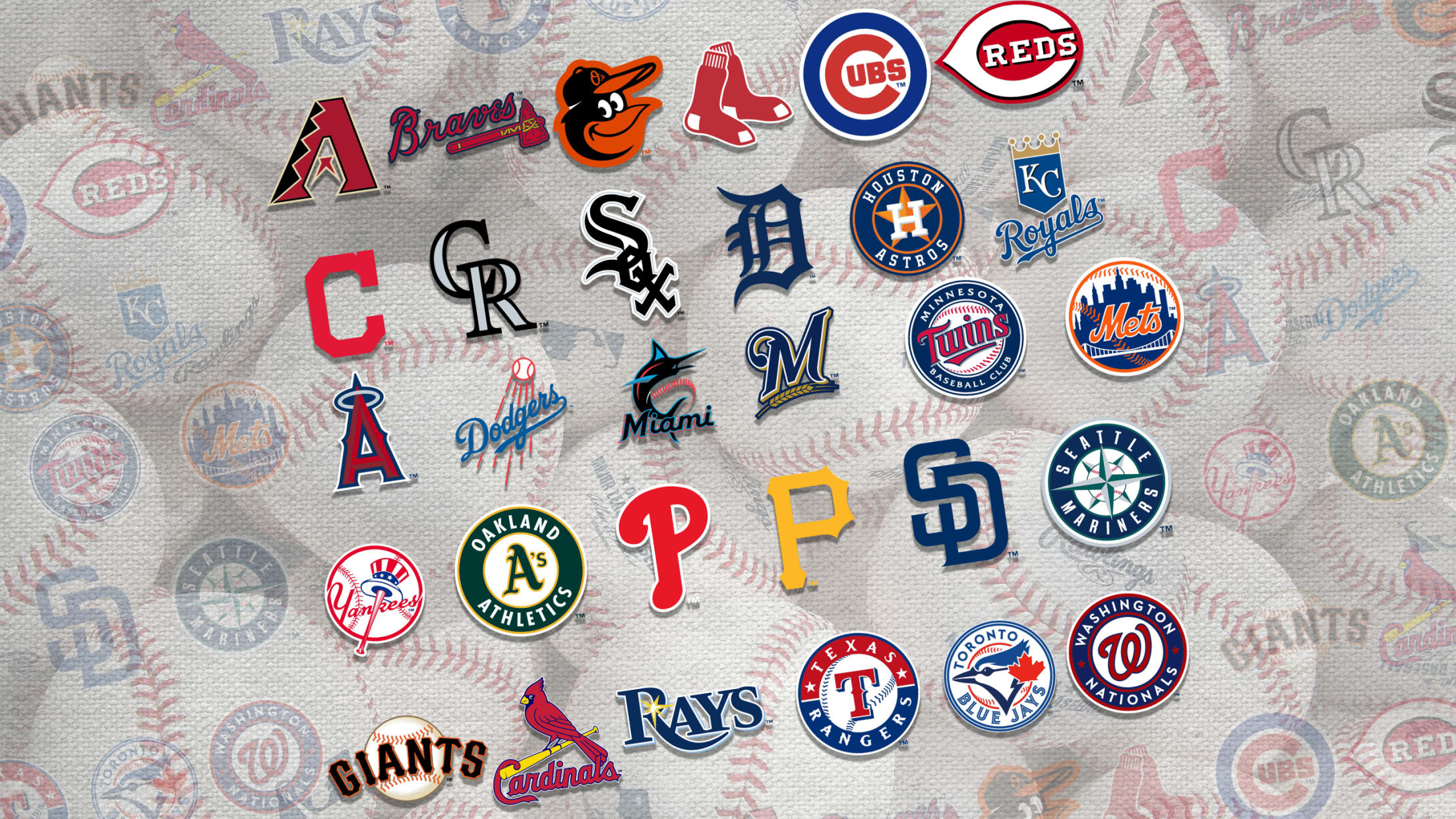 On this opening week of Spring Training, all 30 Major League teams have one thing in common: optimism. You've read a lot about teams being all-in for 2019 and also about some teams rebuilding. Here's what's also true: When players and coaches get to work in Florida and Arizona, optimism
Kiermaier eyeing 'huge rebound year' in 2019
After injury-plagued '18, center fielder focused on proving himself to team, fans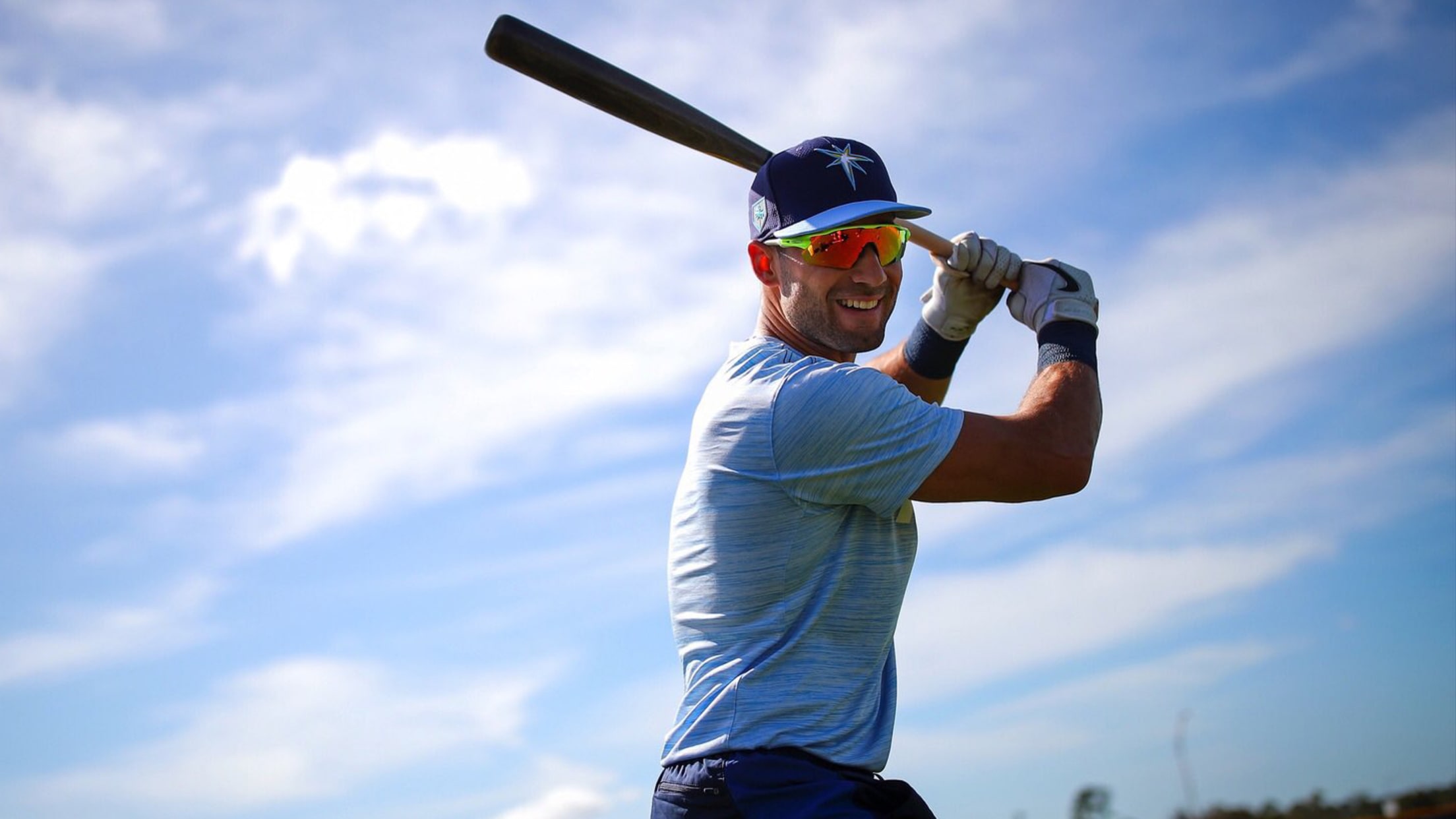 PORT CHARLOTTE, Fla. -- Kevin Kiermaier has always played with a chip on his shoulder, but he admits that there's some extra motivation heading into Spring Training after a frustrating 2018 season.:: Spring Training coverage presented by Camping World ::"I don't think I've ever had a bigger chip on my
Glasnow working to quicken delivery
Right-hander hoping to limit stolen bases; Choi arrives at camp; Adames makes stance adjustment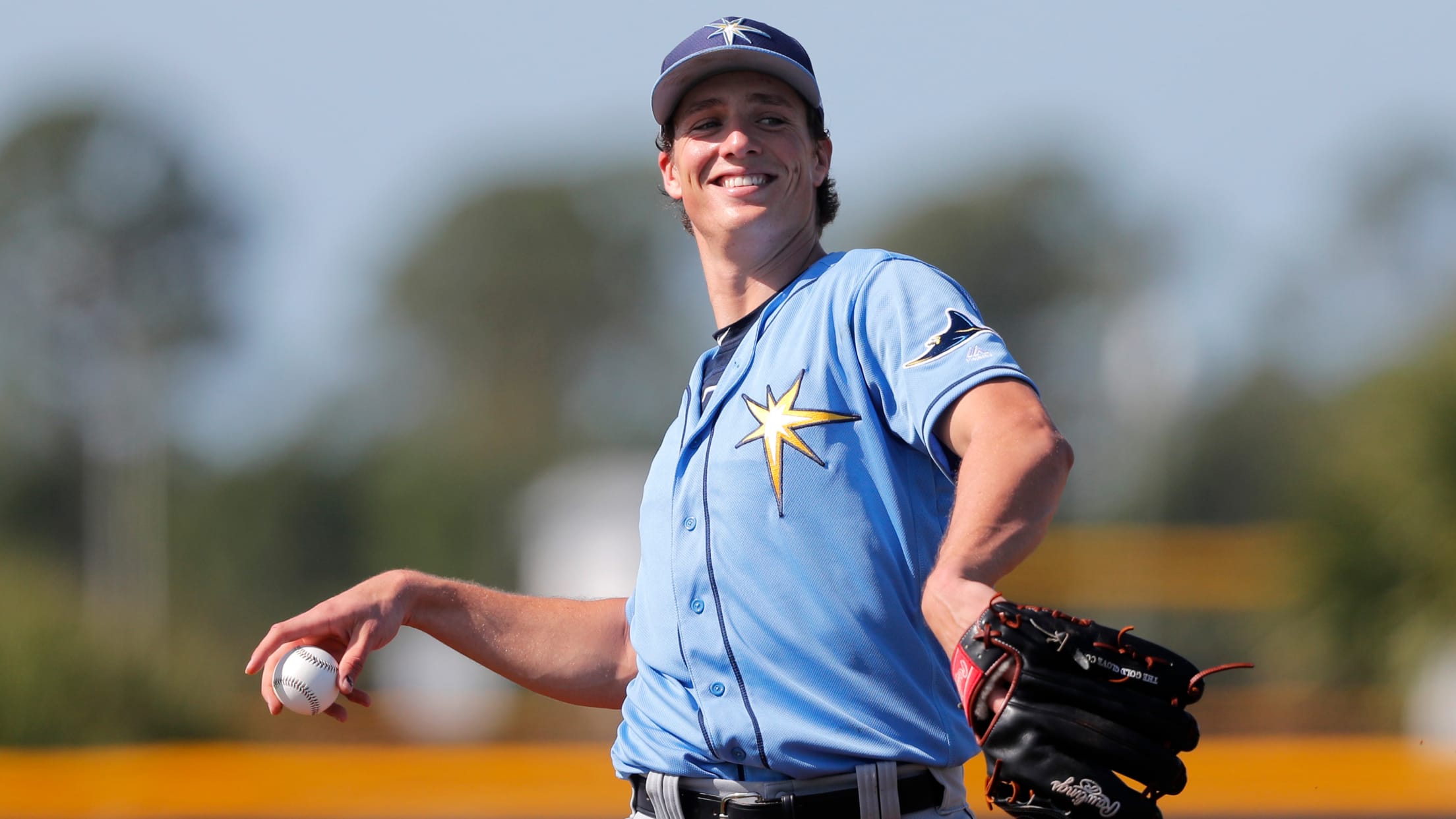 PORT CHARLOTTE, Fla. -- Tyler Glasnow is hoping to build off a positive 2018, but his delivery is going to look a little different this season.Hoping to remain more consistent in the strike zone, while also trying to contain the opposing team's running game, Glasnow and pitching coach Kyle Snyder
Faria enters camp fighting for bullpen spot
Righty looks to re-establish himself after disappointing '18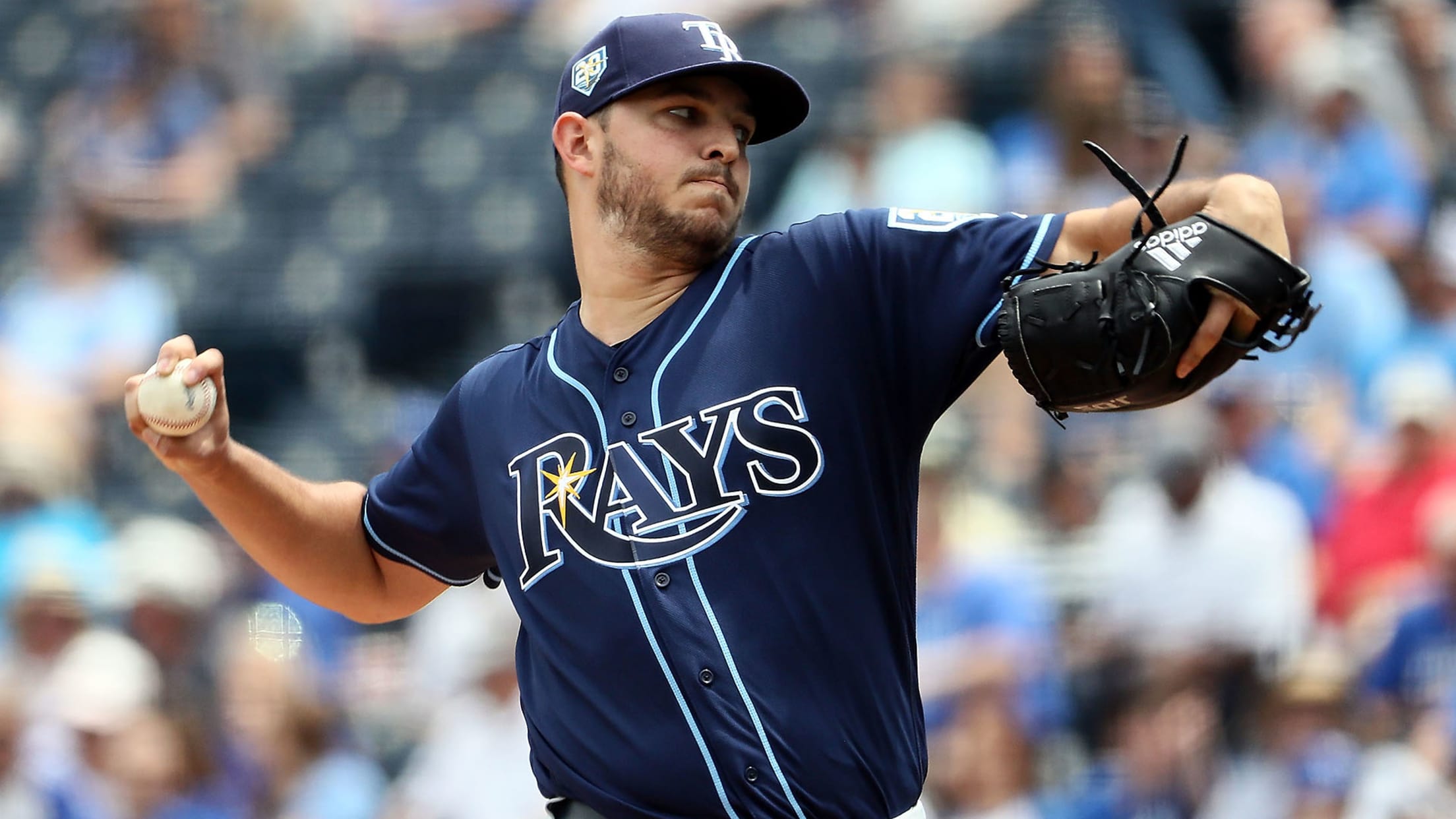 PORT CHARLOTTE, Fla. -- After a disappointing 2018, Jake Faria is looking to show that last season isn't reflective of the type of pitcher he is."Last year wasn't who I really am," Faria said. "A lot of articles have pretty much given up on me as a player and I
Prospect Poche making strong first impression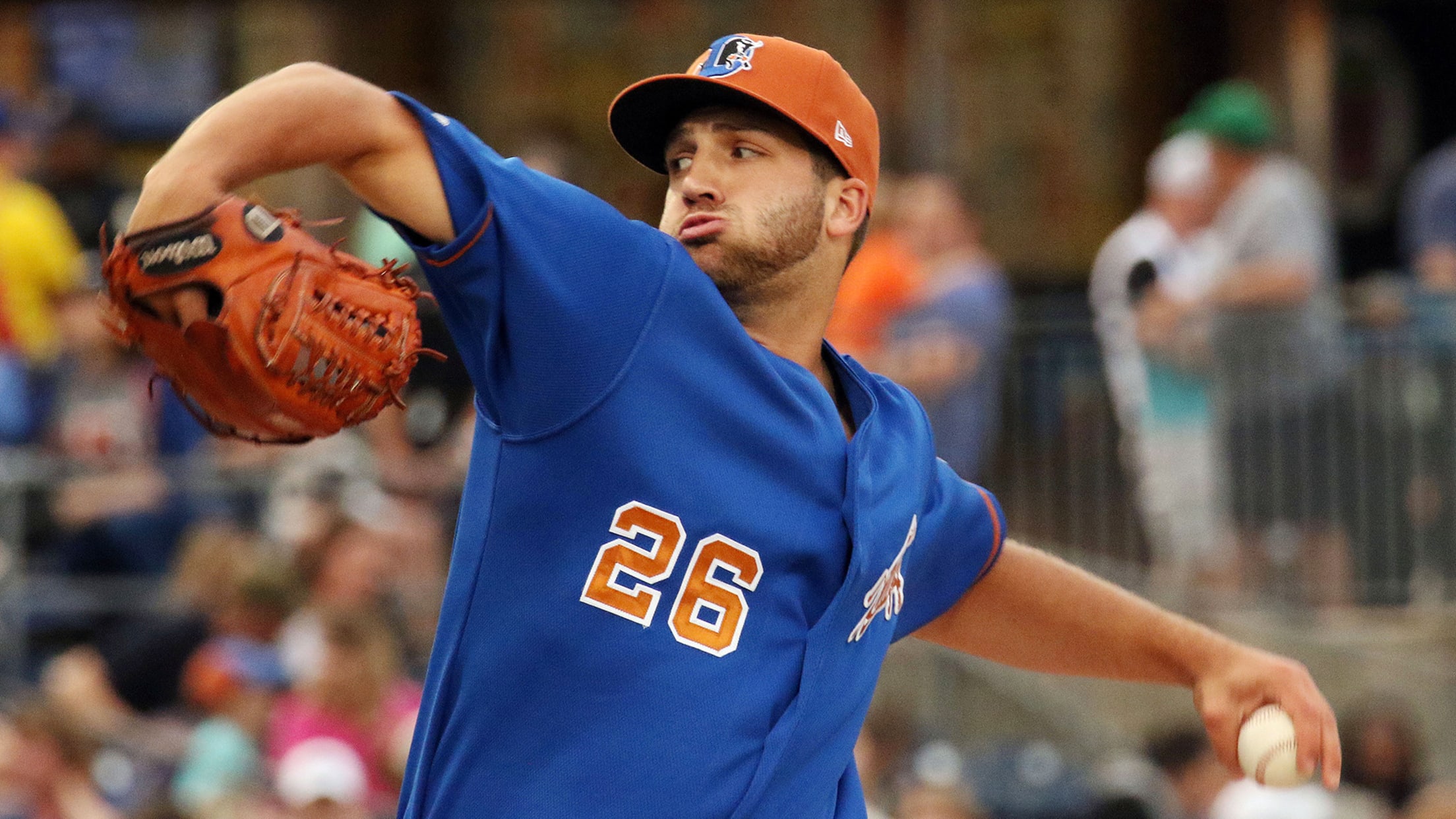 PORT CHARLOTTE, Fla. -- Colin Poche's fastball won't light up the radar gun, but it proved to be one of the most effective pitches in the Minors last season.Poche, 25, is one of the non-roster invitees this spring after completing one of the most dominant seasons in the Minor Leagues
Pagan working to develop off-speed pitches
Snell, Morton throw bullpen sessions; Roe participates in limited workout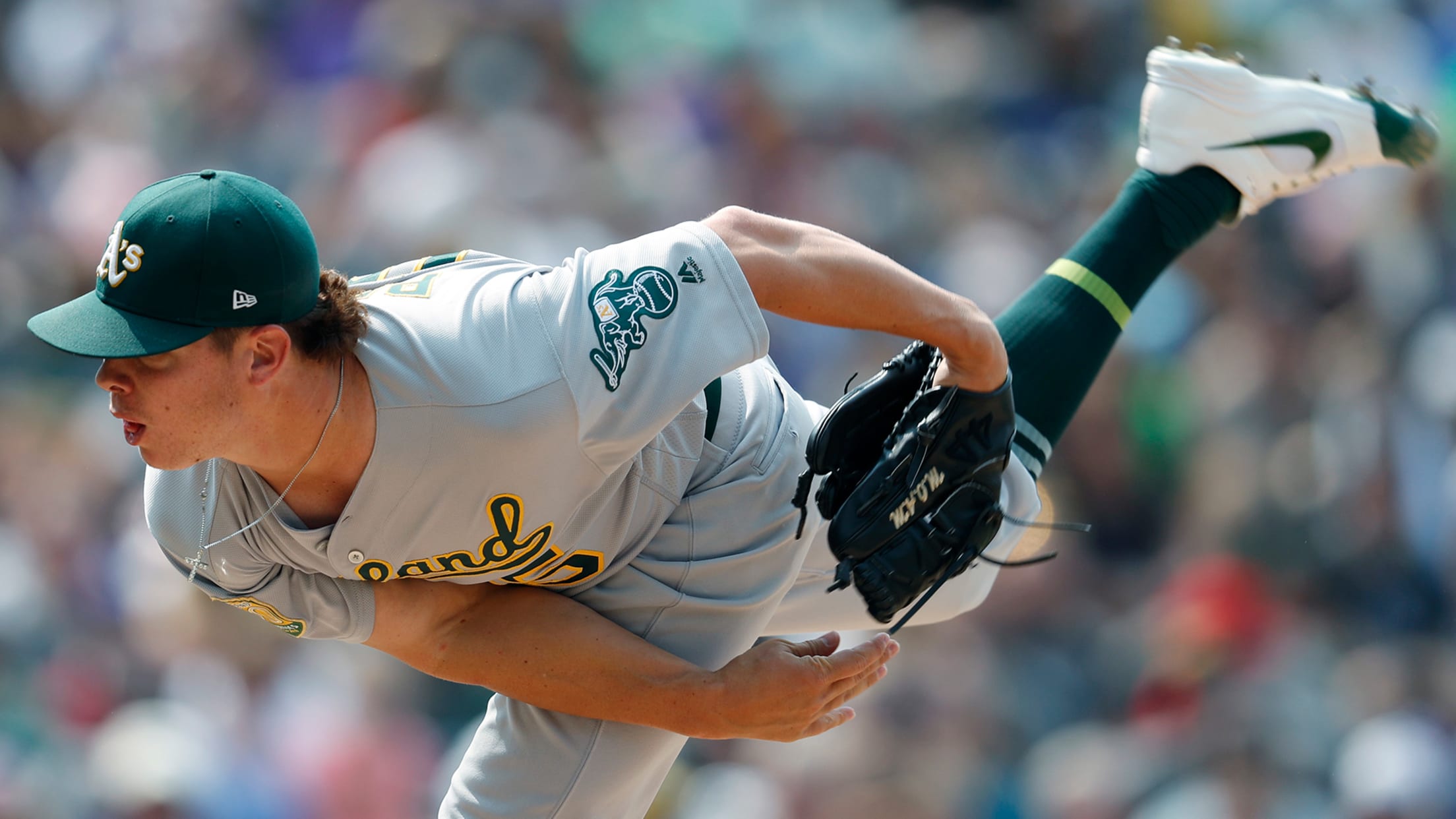 PORT CHARLOTTE, Fla. -- The signing of Charlie Morton and the acquisition of Mike Zunino headlined the offseason moves for the Rays, but one of the most under-the-radar moves came when Tampa Bay acquired right-hander Emilio Pagán from the Athletics in a three-way deal with Oakland and Texas.Pagan, 27, had
Prospects who should vie for a roster spot in camp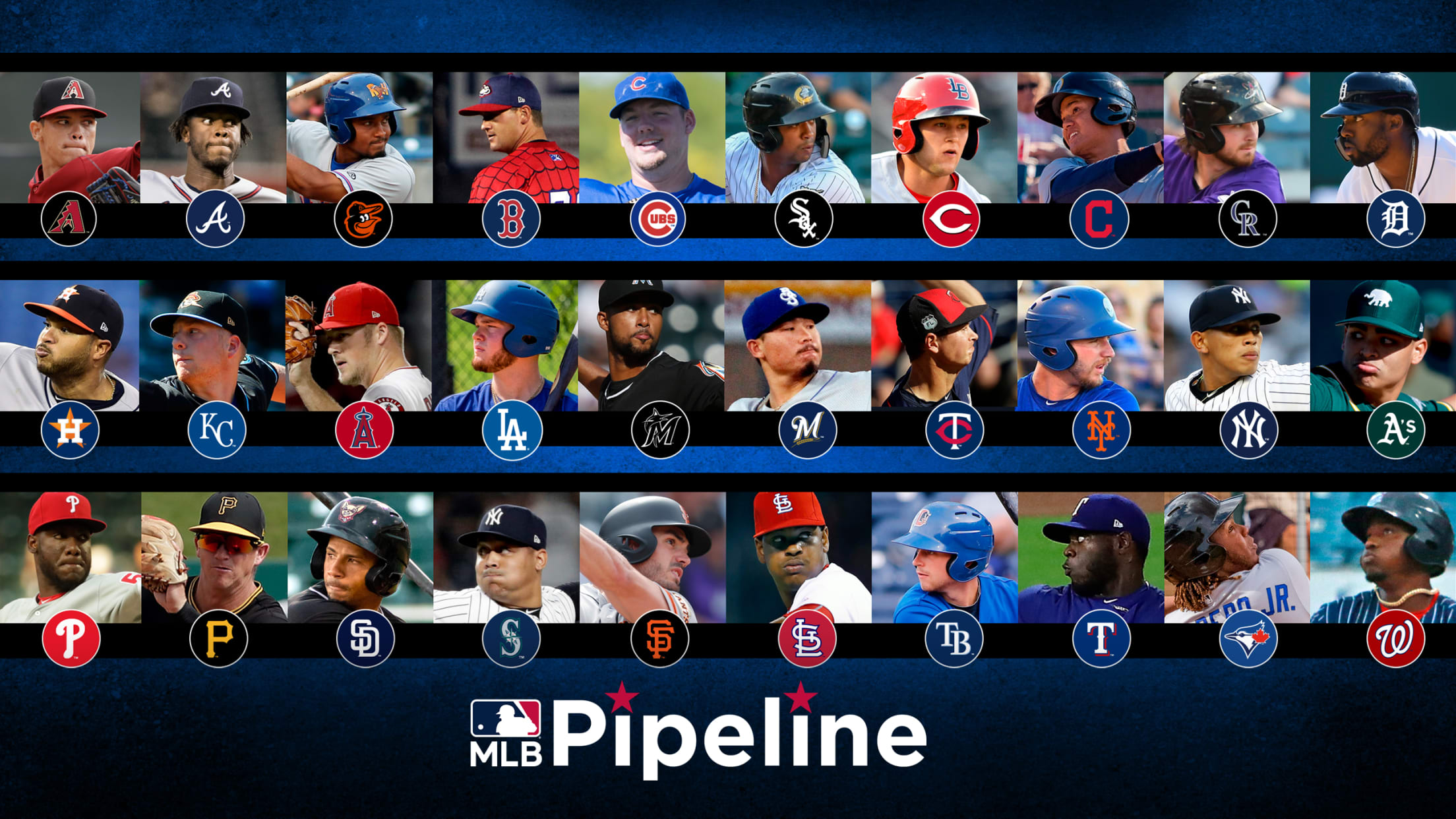 As Spring Training gets underway, MLB.com has taken a closer look at prospects getting the chance to show what they can do in the Grapefruit and Cactus Leagues. For example, there's been a story on 20 prospects likely to be impact rookies during the 2019 season.Our beat writers also singled
Spring brings vet leaders for blossoming Rays
As camp begins, young club expecting to benefit from proven players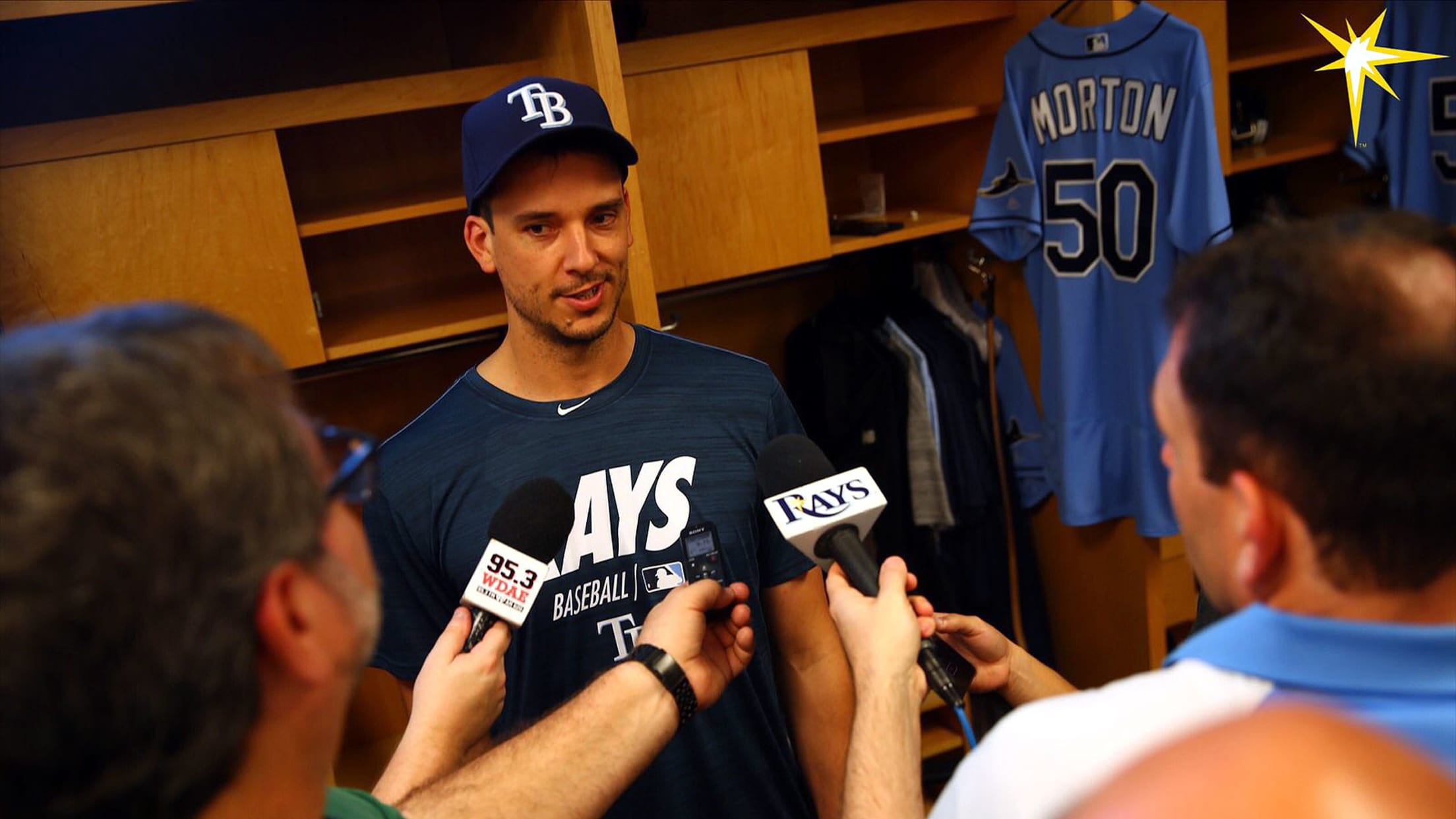 PORT CHARLOTTE, Fla. -- When Tyler Glasnow heard the news that the Rays were signing Charlie Morton, he couldn't help but get even more excited for the 2019 season.Glasnow's first impression of Morton came a few years back, when the two were members of the Pirates organization. Glasnow, a promising
Snell not feeling pressure in '19 after Cy win
Rays ace focused on becoming more consistent, durable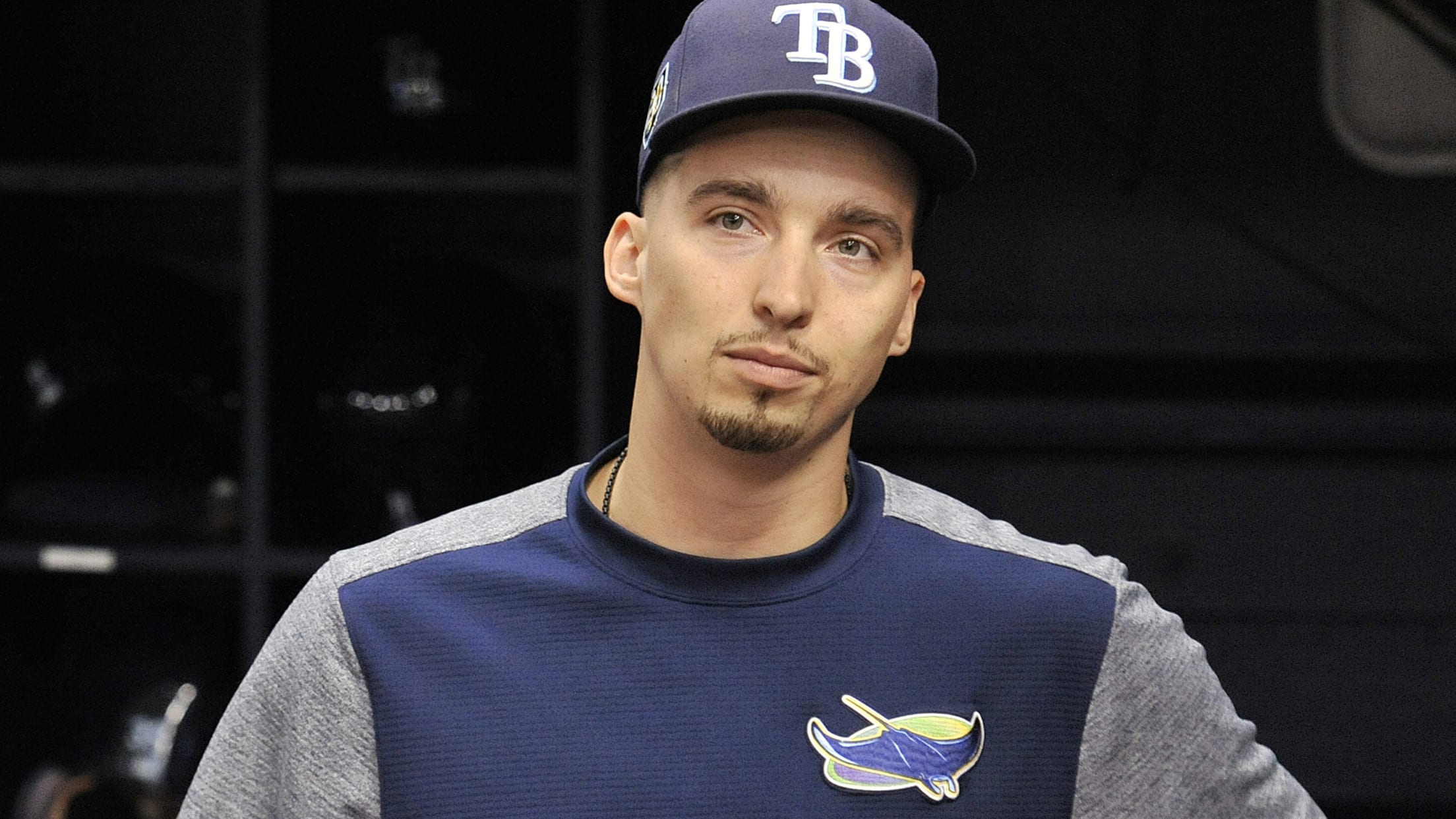 PORT CHARLOTTE, Fla. -- After winning the 2018 American League Cy Young Award, Blake Snell said he doesn't feel "any pressure" in '19.Snell is coming off a season in which he won 21 games and led the AL with a 1.89 ERA. He was the ace of the Rays staff
A little rain can't keep eager Rays from field
Chirinos, Faria and prospect Poche immediately impress Cash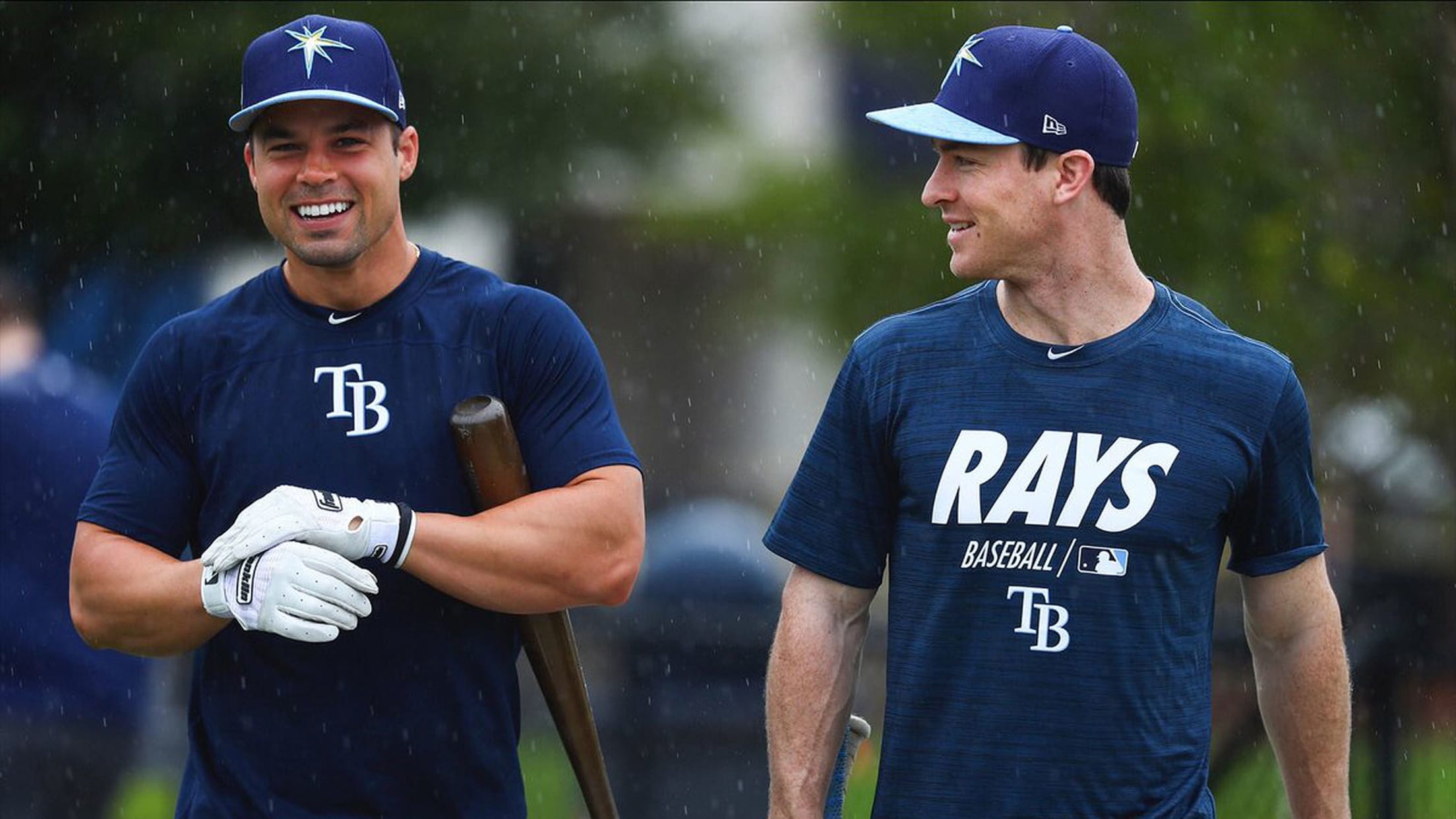 PORT CHARLOTTE, Fla. -- A rainy morning didn't stop the Rays' pitchers and catchers from officially taking the field Wednesday."Other than the pitchers getting out there and getting in their legs a little bit and running some of the more casual pitchers' fielding practice drills], everything is fine," manager Kevin
Blake Snell wants to bring everyone together. Are you ready to join him?
Blake Snell wants to bring everyone together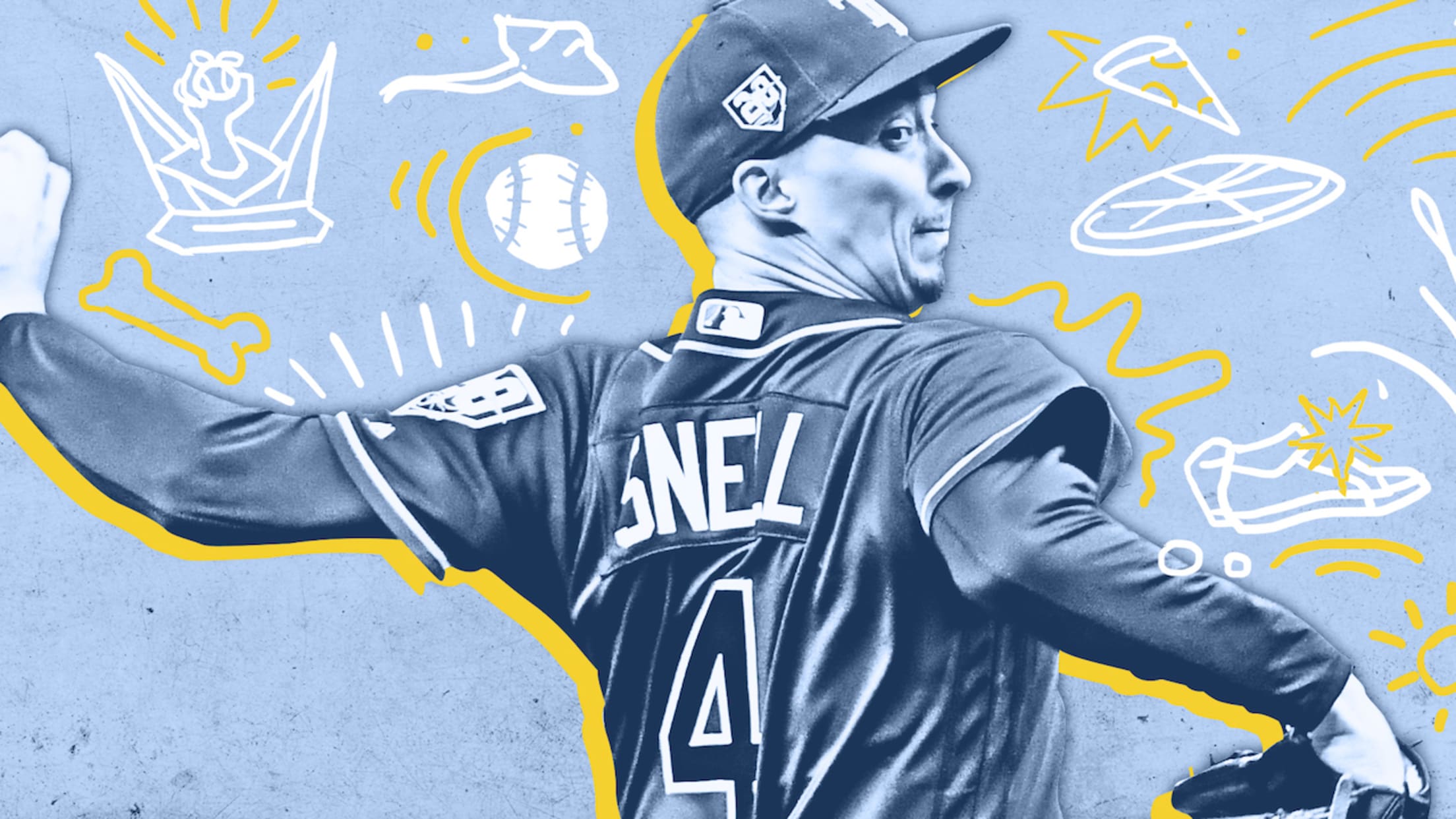 It's the morning of the biggest day of his life. But first, Blake Snell wants to walk me through his fish problem.He rattles off the roll call like he's at open mic night: There's the clown fish named Nemo, the other clown fish named Preme ("she cute but she bougie"),
Morton believes Rays can make postseason
Veteran starter extolled new club on eve of Spring Training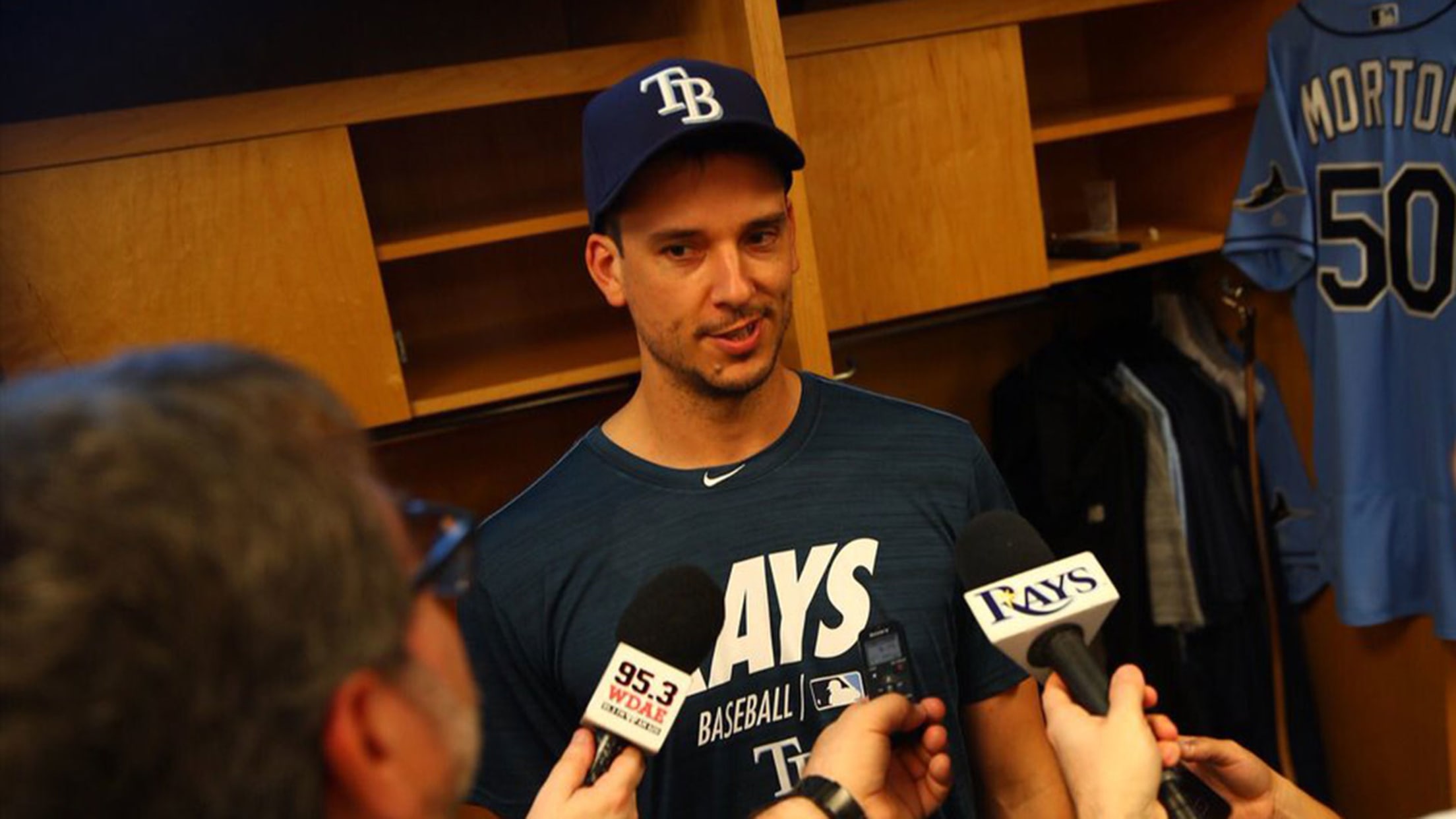 PORT CHARLOTTE, Fla. -- After a pair of seasons -- and a World Series title -- with the Astros, Rays pitcher Charlie Morton is confident that his new team has what in takes to make a postseason run in 2019."The talent in here is great," Morton said Tuesday. "The team
The Bowling Green Hot Rods will honor local history by becoming the Sinkholes
Bowling Green Hot Rods to go by Sinkholes for a game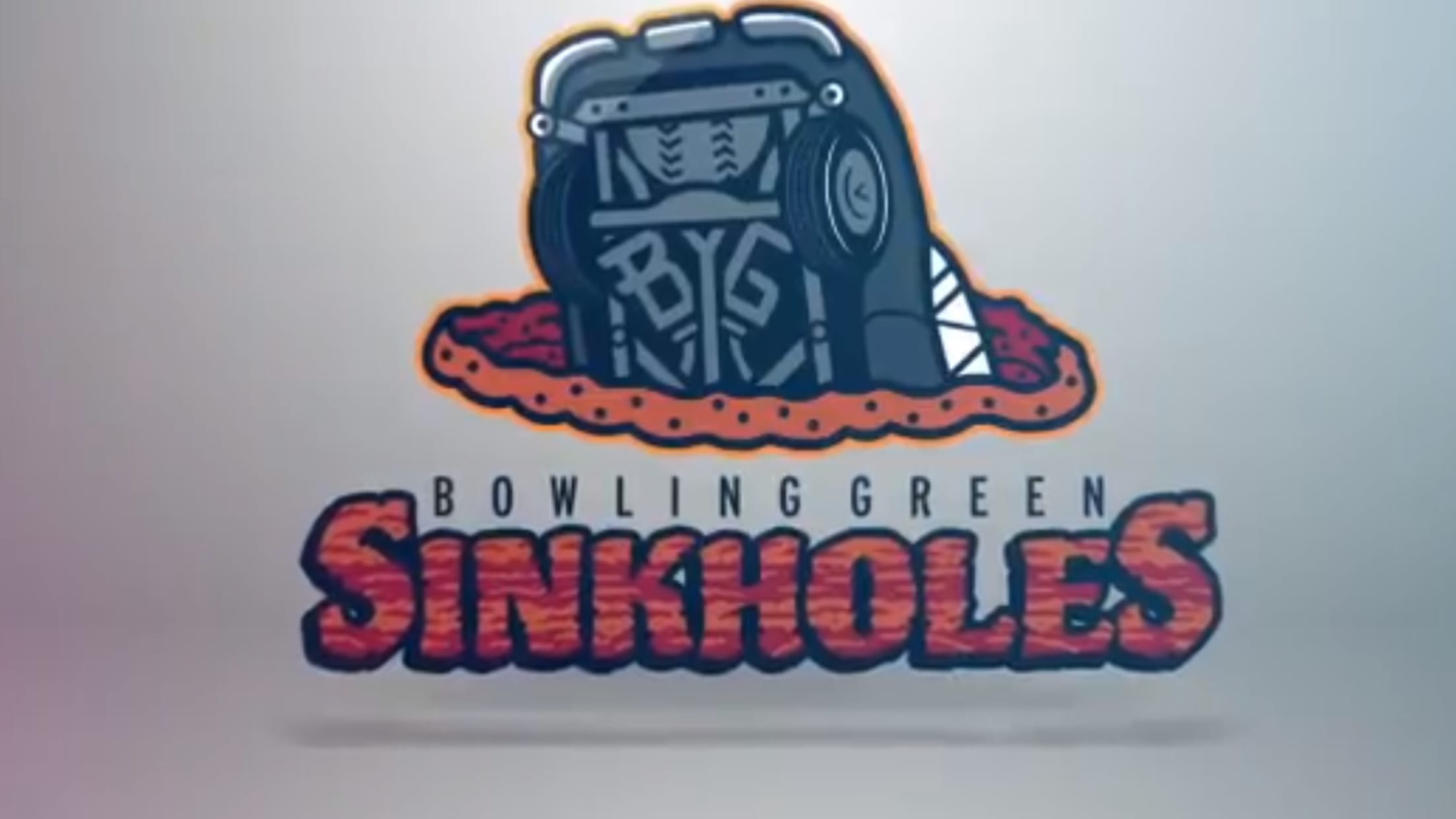 In 2014, the city of Bowling Green, Ky., experienced a natural event for the ages: A sinkhole opened up beneath the National Corvette Museum, and into it fell a number of custom Corvettes.
Rays two-way prospect McKay to DH only in '19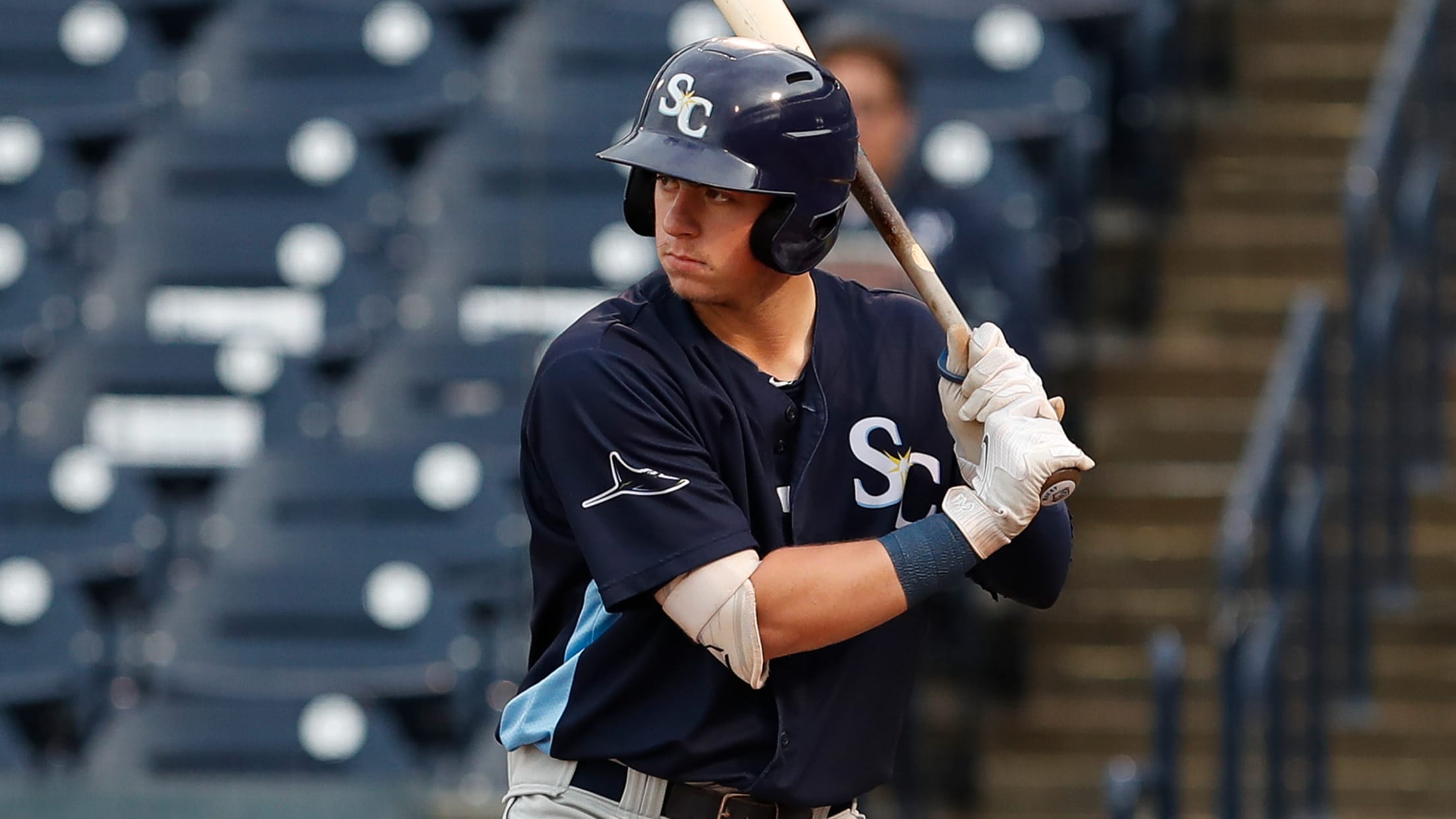 Brendan McKay is still going to be a two-way player, but the Rays are planning to narrow his focus on the hitting side by keeping him to designated-hitter-only duties, a source confirmed to MLB.com's Juan Toribio on Monday.This season, McKay's schedule will be to pitch one day, take the next
Tyler Glasnow pulled an Ozzie Smith and backflipped to celebrate the start of Spring Training
Glasnow backflips like Ozzie Smith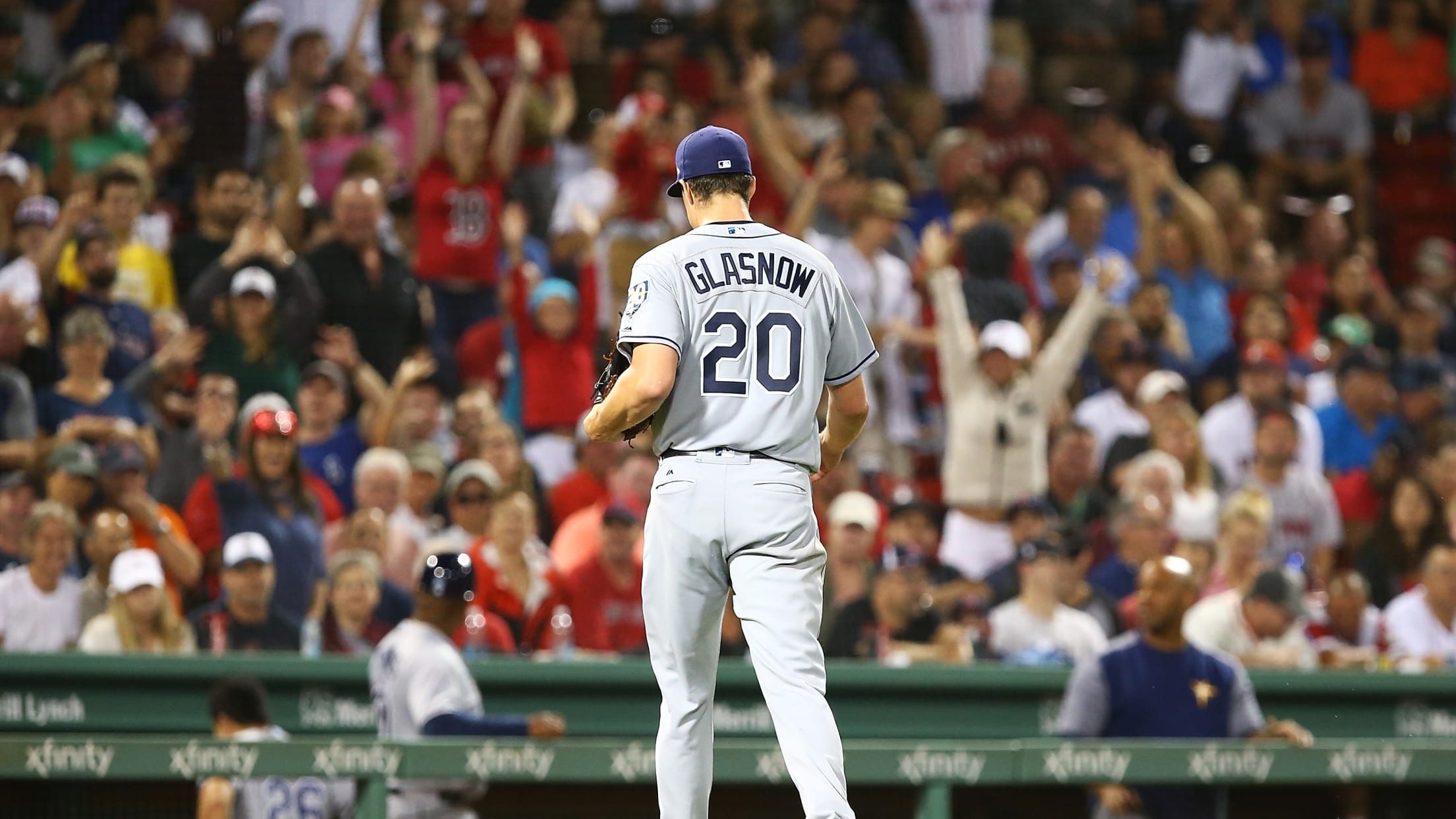 Everyone is excited for the start of Spring Training, but not everyone can express their excitement with quite the same enthusiasm as Rays pitcher Tyler Glasnow: Glasnow is flipping out about the start of Spring Training -- literally.
30 under-the-radar acquisitions who could pay off big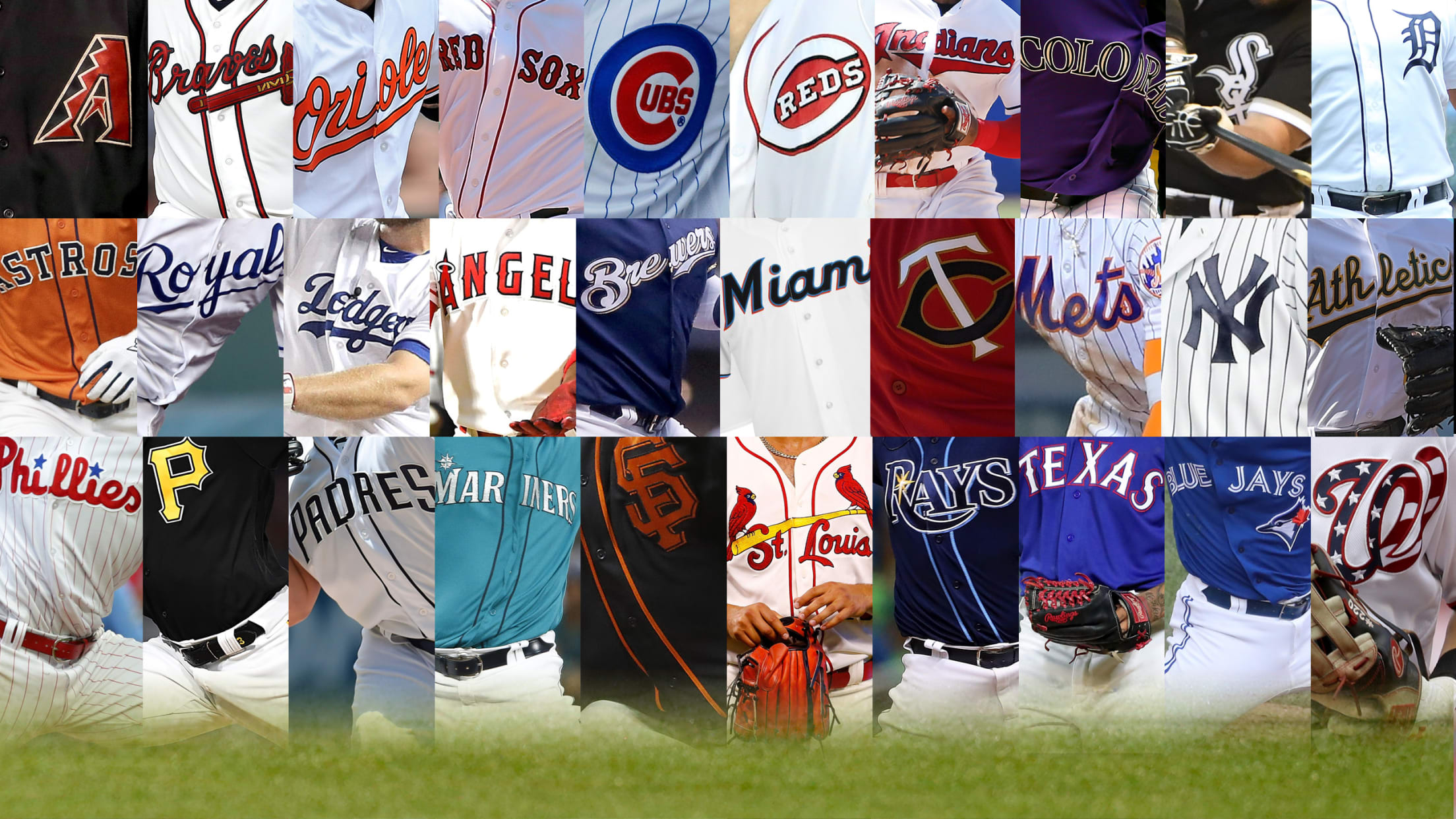 Fans and analysts spend the entire offseason speculating where the top free agents could go, but sometimes an under-the-radar pickup can end up making a world of difference. As positional competitions begin to heat up at Spring Training camps this month, MLB.com's beat writers were asked to identify one potentially
Uniform patch to mark 150 years of pro baseball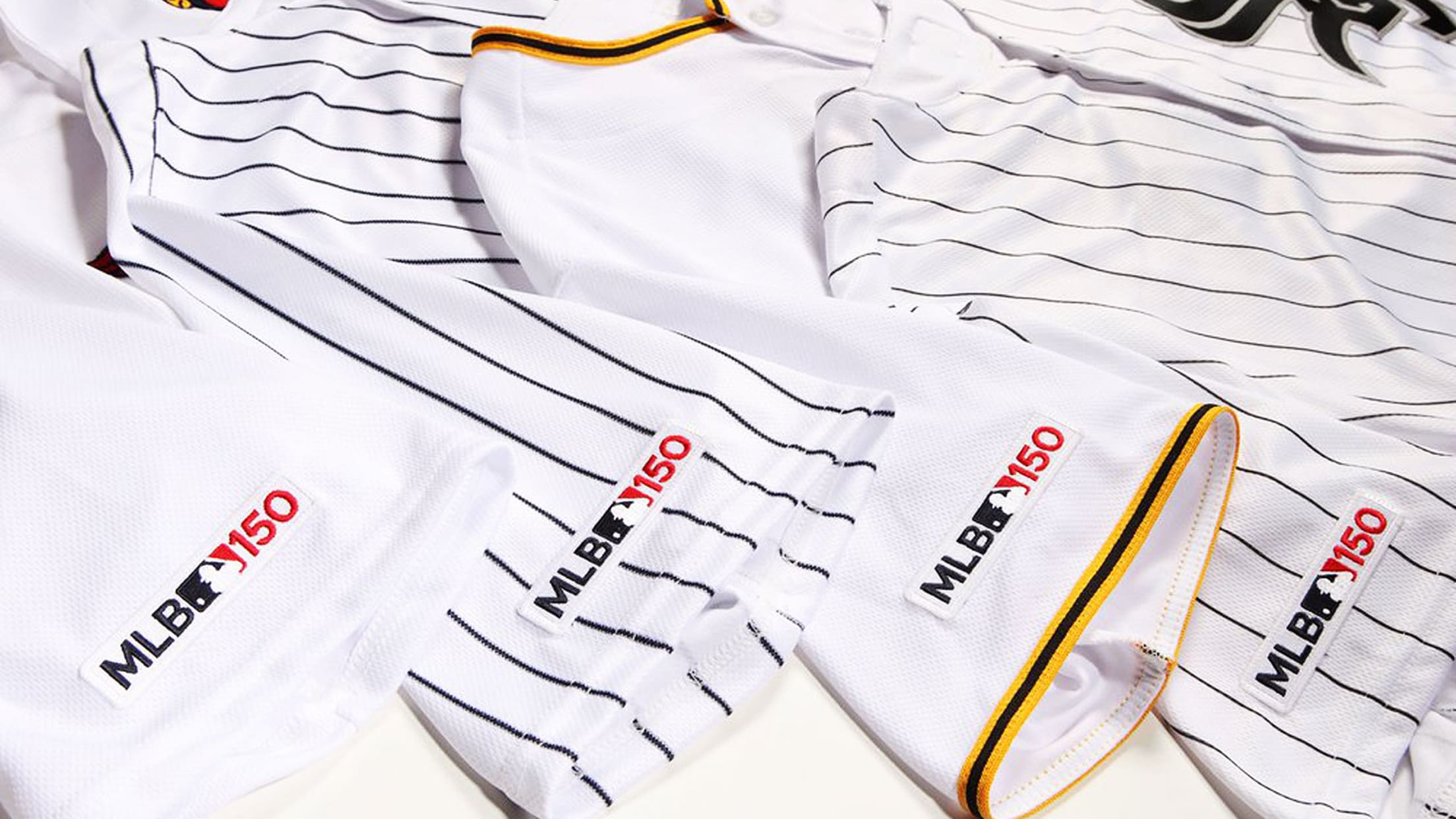 All 30 Major League teams will wear special "MLB 150" patches on their uniforms for the entire 2019 season in honor of the 150th anniversary of the 1869 Cincinnati Red Stockings, the first openly all-salaried professional baseball team.Every club will also sport MLB 150 patches on its caps on Opening
Predicting Rays' Opening Day roster
Multiple players set to play multiple spots entering spring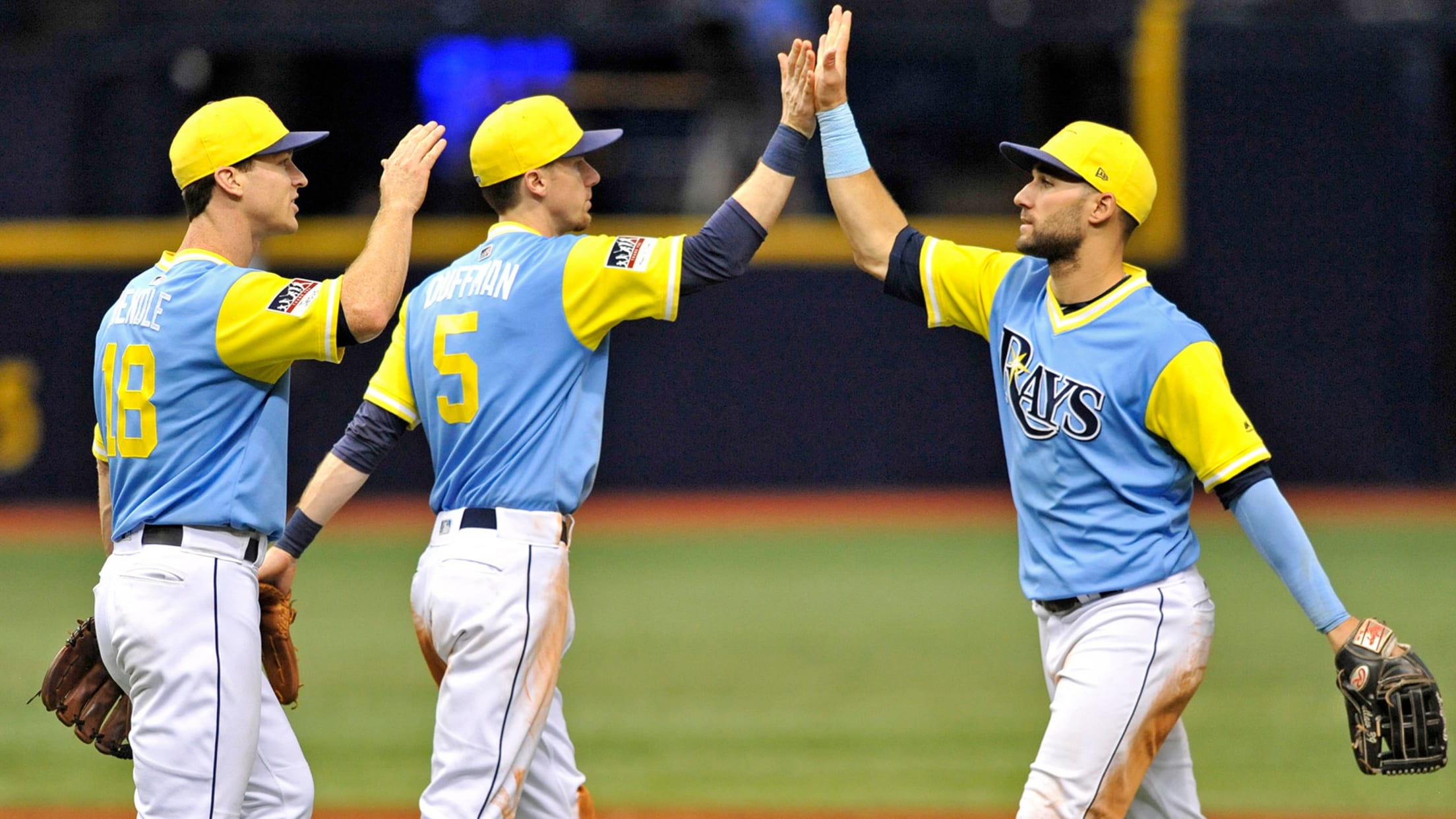 ST. PETERSBURG -- The Rays pride themselves on fielding a team full of players that are capable of playing multiple positions. Having such players allows manager Kevin Cash to get creative with his 25-man roster, but it also creates some tough decisions during camp.A lot can change during Spring Training,
Bulked-up Duffy looks to sustain at plate in '19
After battling injuries in 2016-17, third baseman tailed off in second half last season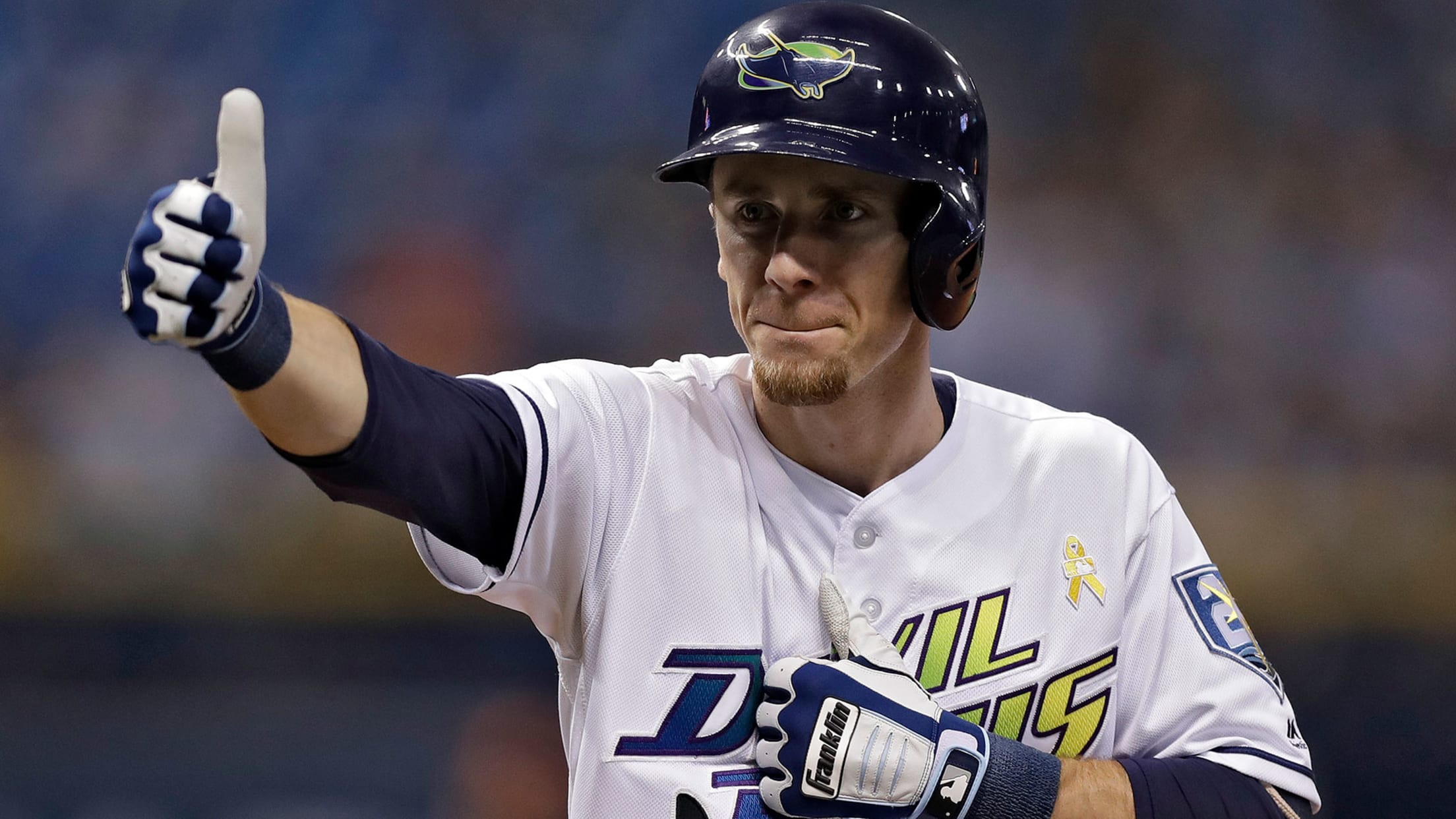 ST. PETERSBURG -- As Matt Duffy entered the offseason, he knew that he needed to add strength in order to hold up over the course of a 162-game season.After missing all of 2017 with a left Achilles injury, Duffy was set to replace longtime face of the franchise Evan Longoria