9 players off to hot starts we didn't see coming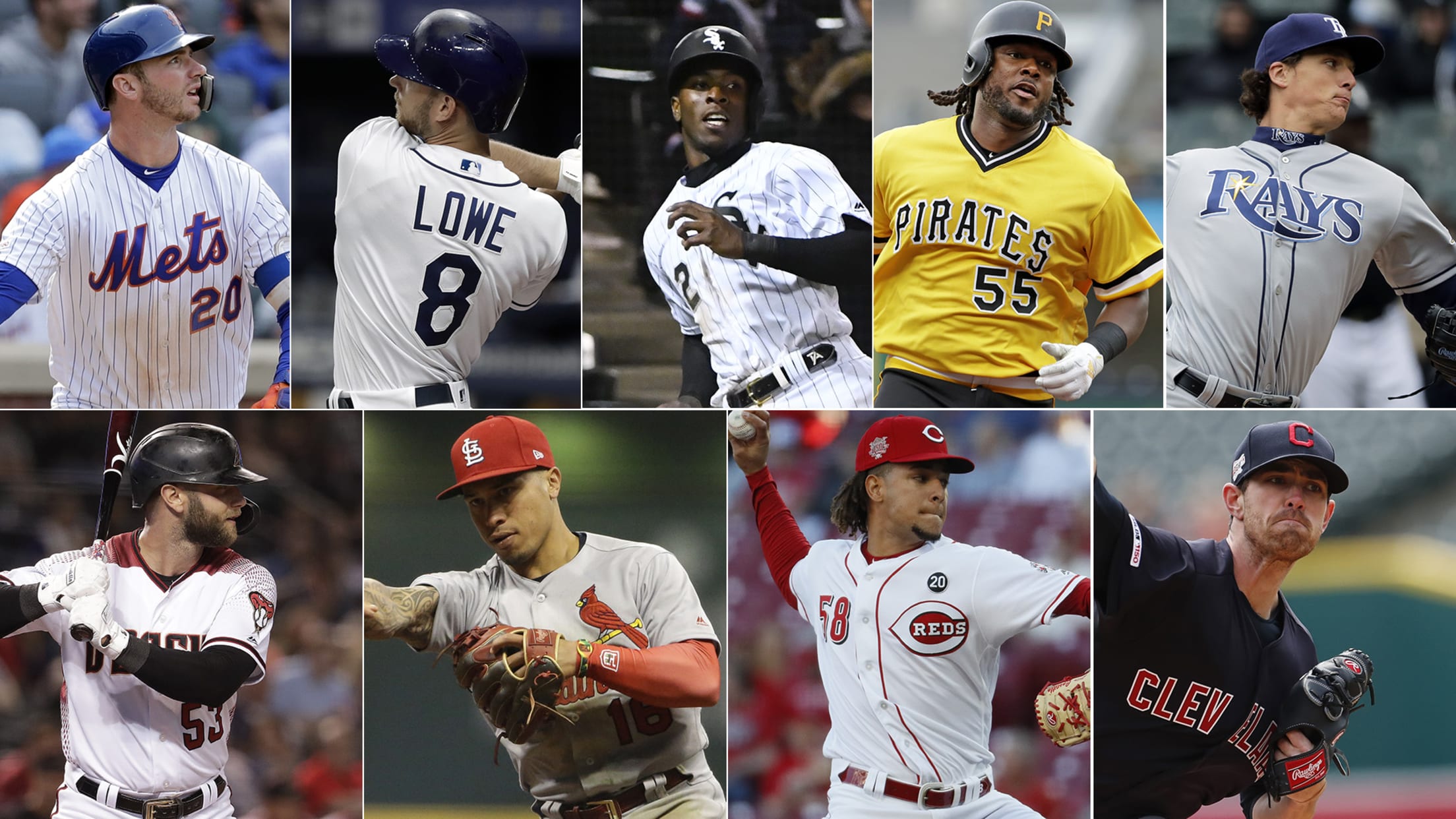 We should have predicted this kind of season coming from Rays second baseman Brandon Lowe. When the Rays believe in a player enough to guarantee him $24 million despite his having played just 43 Major League games, it's a pretty good indication he's special. The Rays don't miss on these
Garcia's monster blast, comeback falls short 
Home run flies 447 feet, gets lost in the catwalk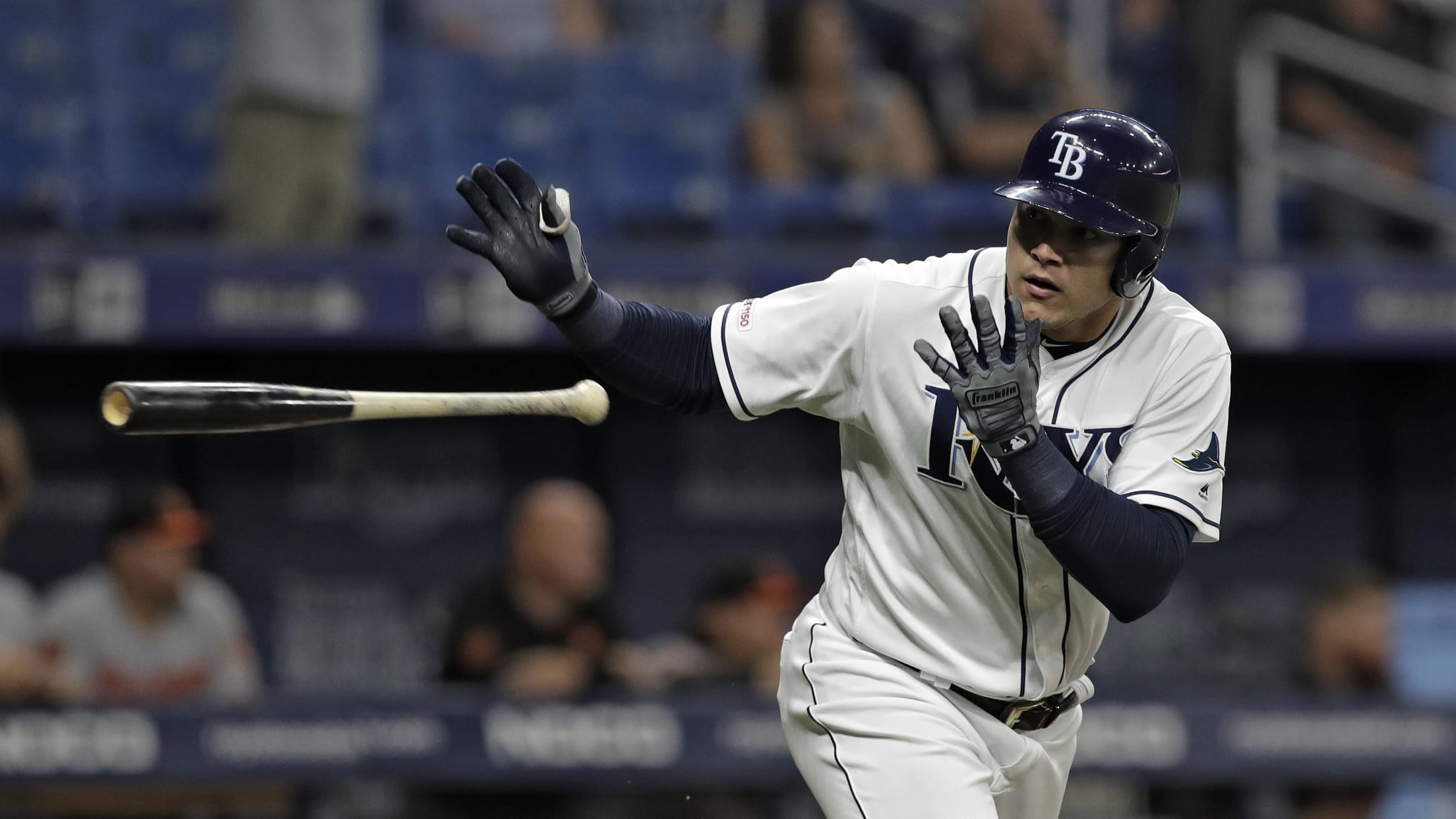 ST. PETERSBURG -- With the Rays down 5-4 in the ninth inning, Avisaíl García stepped up to the plate and hit a game-tying home run off Orioles reliever Mychal Givens that literally never came down. While Garcia's home run wasn't enough to help the Rays win Thursday, as the Orioles
Rays set pitching plans for Red Sox series
Cash to implement opener strategy; Wendle, Honeywell injury updates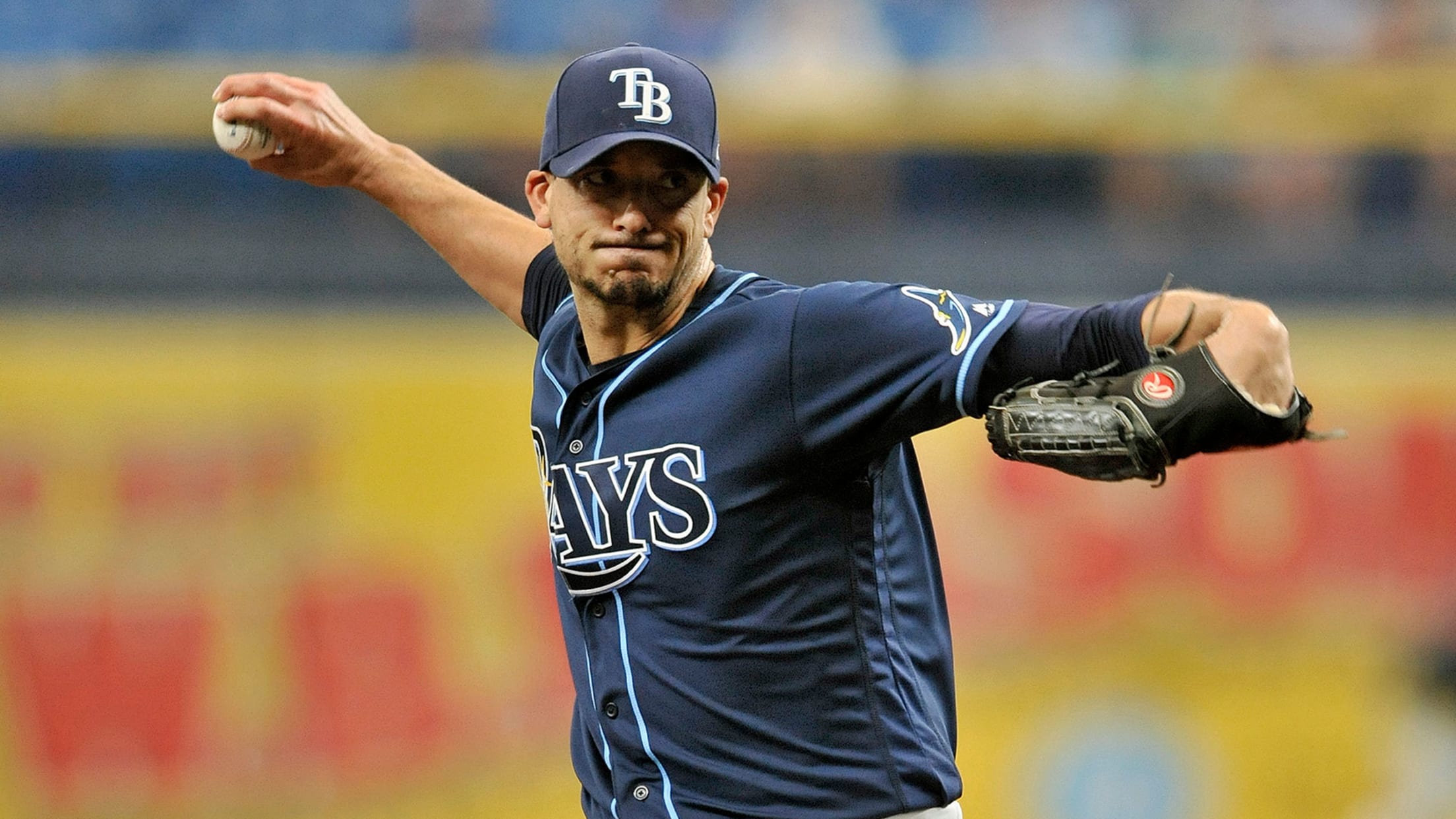 ST. PETERSBURG -- With ace Blake Snell going on the injured list, the Rays had some decisions to make with their pitching staff heading into a three-game series this weekend against the Red Sox at Tropicana Field. Rays manager Kevin Cash announced Thursday that the team will go with an
Rays show off 'laser show' power display
Club hit 16 balls 100-plus mph in Wednesday's win over Orioles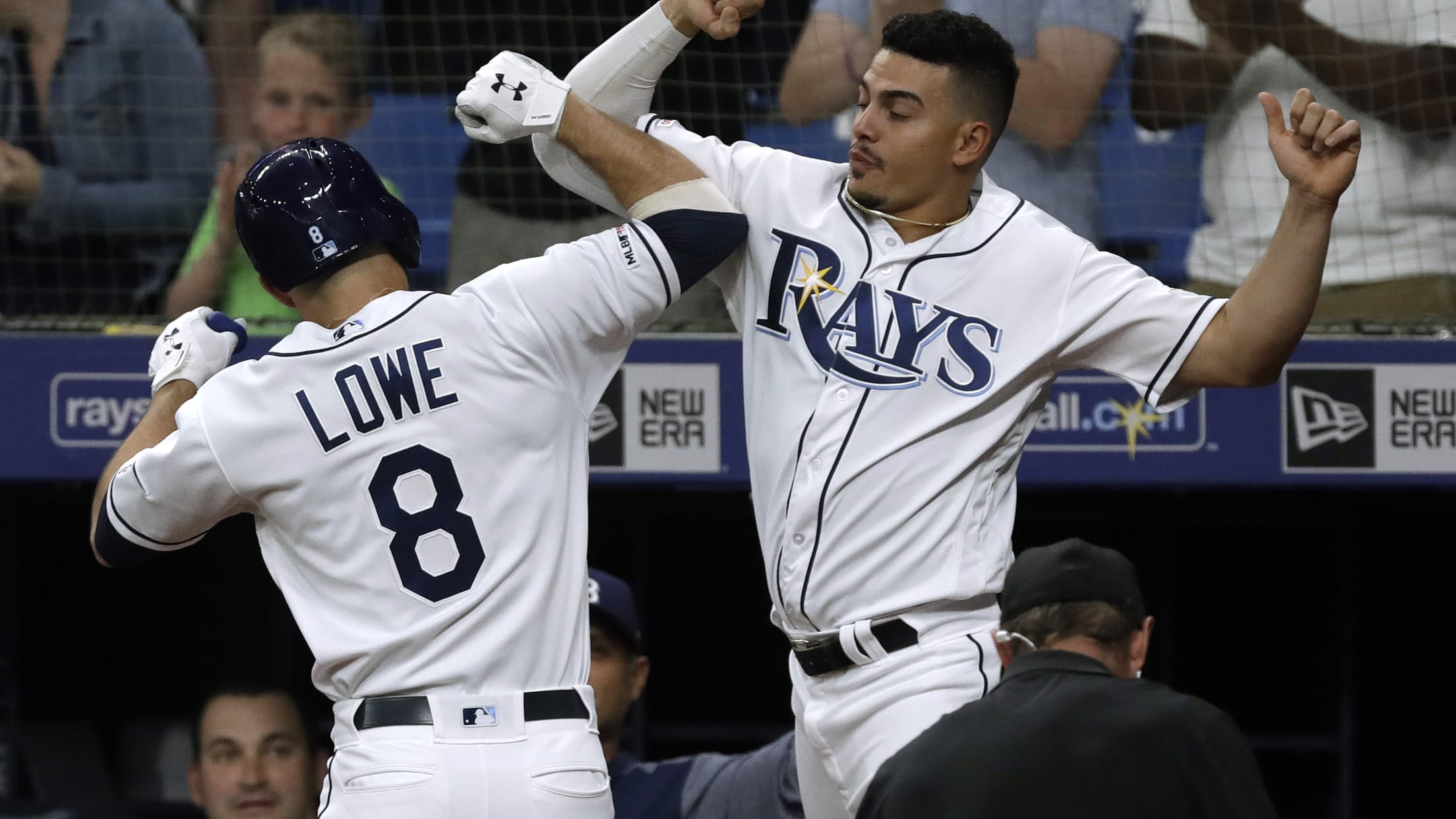 ST. PETERSBURG -- "Today?" asked Rays outfielder Kevin Kiermaier, when told that Tampa Bay finished with a team record 16 balls in play with an exit velocity of 100 mph or higher in Wednesday's 8-1 win over the Orioles. "That seems fake. That's so stupid, to be honest. Wow, that's
Here's each team's closer of the future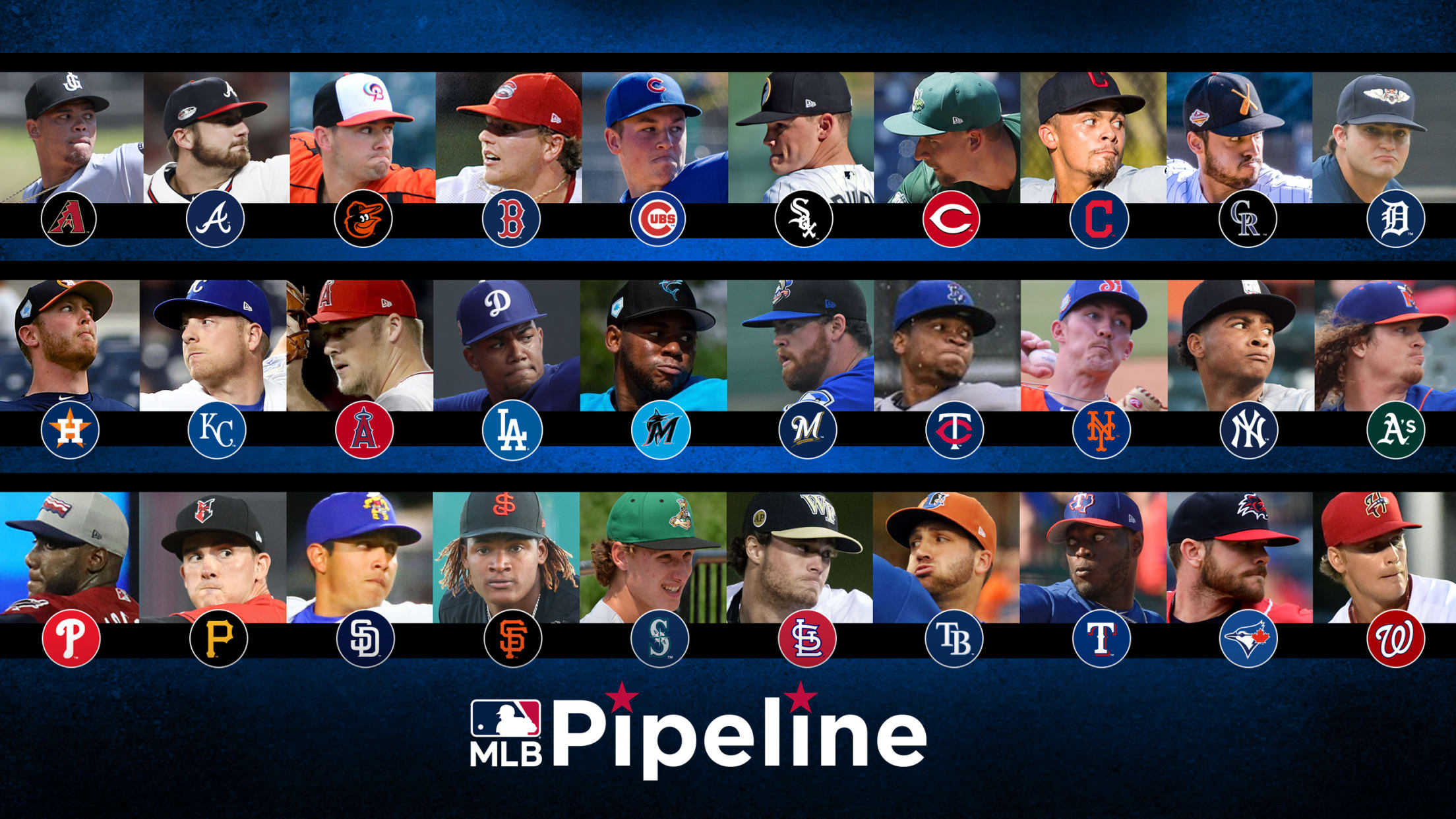 Identifying future closers isn't easy. Mariano Rivera, baseball's all-time saves leader and only unanimous Hall of Famer, began his pro career as a starter. So did Edwin Diaz and Wade Davis, the league leaders in saves a year ago, and many other pitchers who are nailing down the ninth inning
Thursday's top prospect performers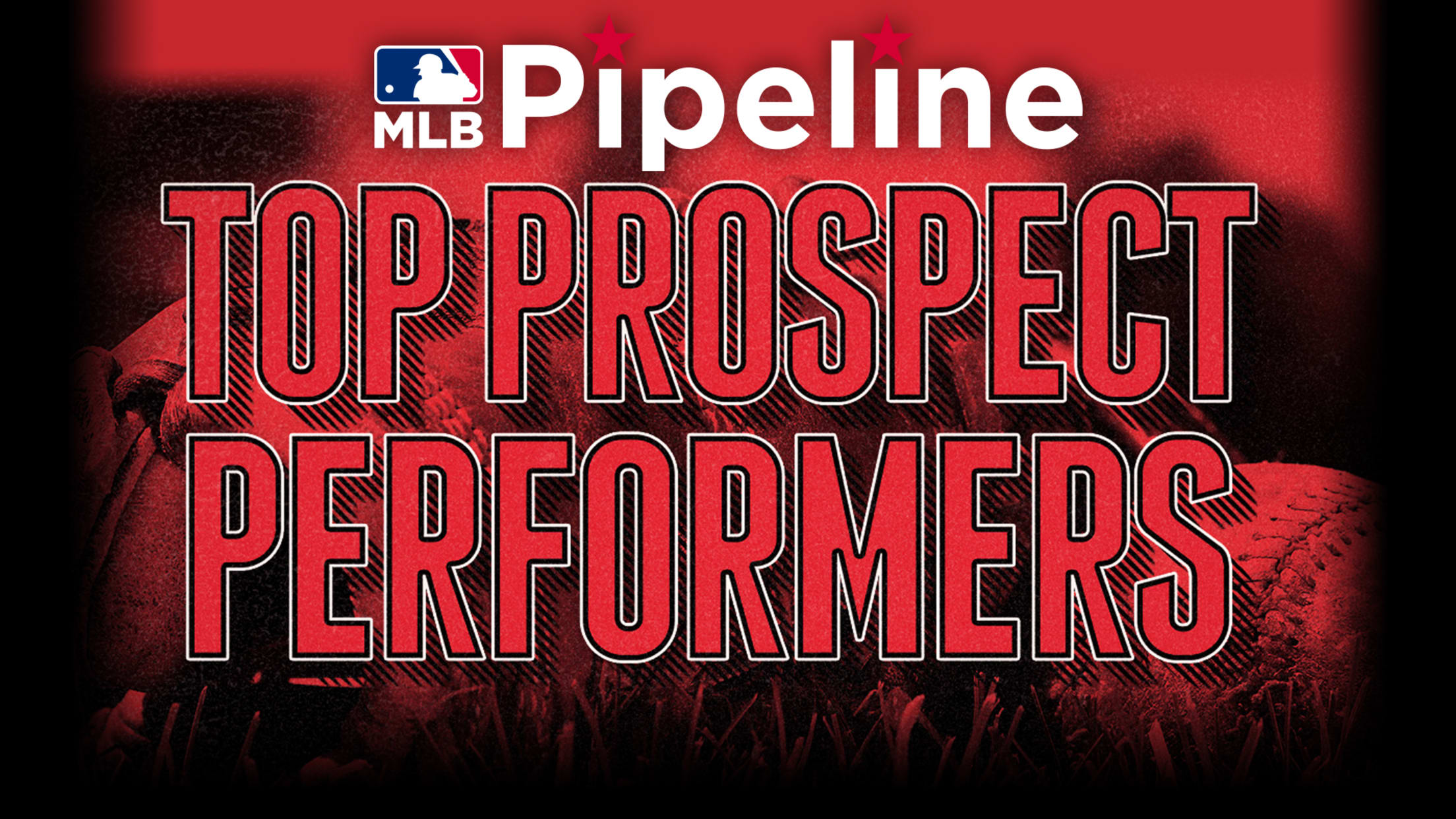 Here's a look at Thursday's top Minor League performers from each team's Top 30 Prospects list: AMERICAN LEAGUE EAST Blue Jays: Yennsy Diaz, RHP (No. 26) -- 6 2/3 IP, 4 H, 3 R, 0 ER, 1 BB, 5 K (Double-A New Hampshire) Diaz held the Hartford Yard Goats scoreless
Each AL East team's secret weapon is ... 
Most of the attention usually falls on the top stars, but every team has one or two players who fly under the radar while providing a huge boost for their respective teams. Let's take a look at a player who could serve as a secret weapon for every team in
This feat hadn't happened in MLB since 2011
Orioles catch Kiermaier stealing twice ... in the same inning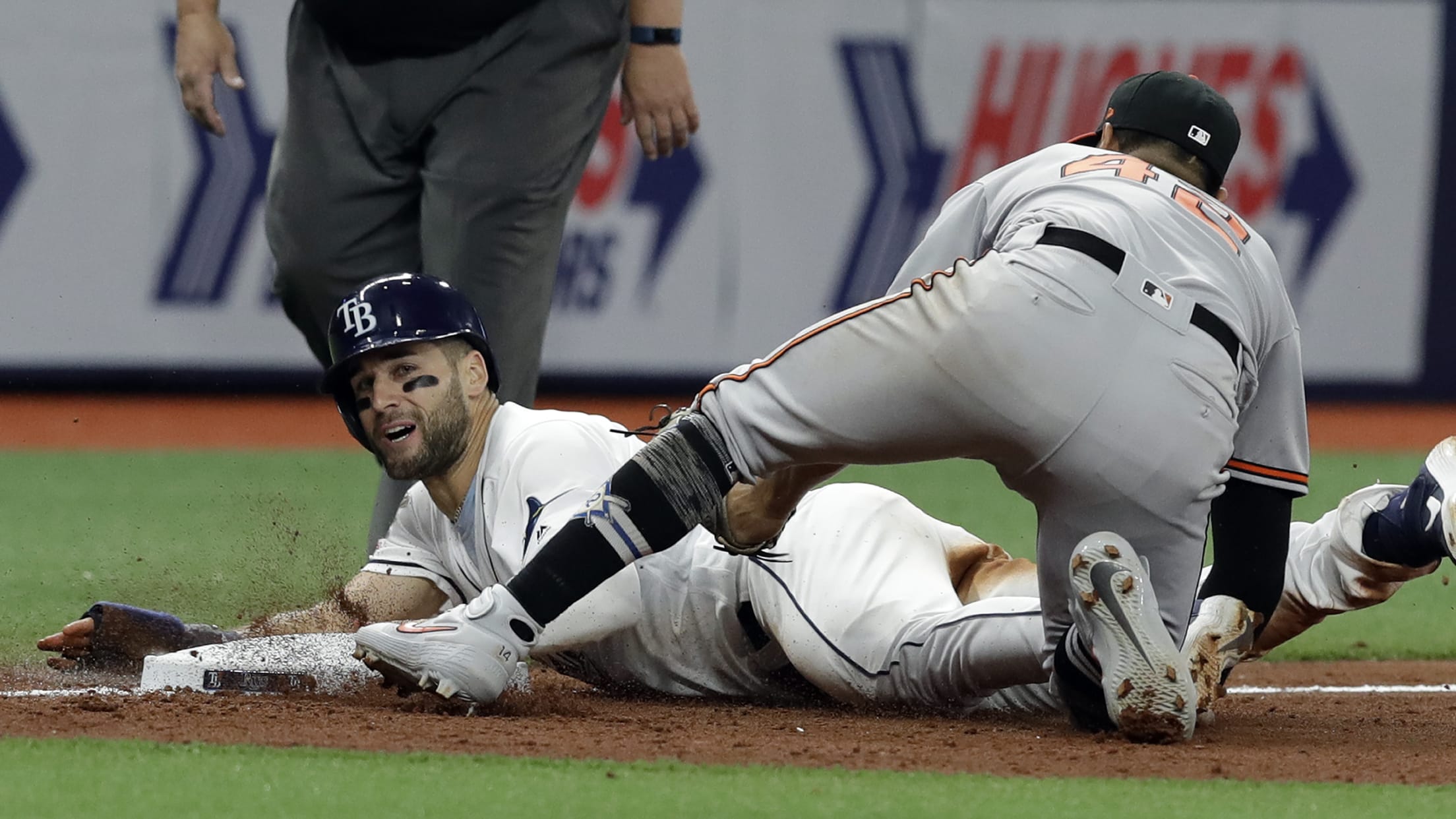 ST. PETERSBURG -- Over the course of a 162-game season, the chances to make history are endless. Some milestones live forever; other feats get filed into the game's annals, quirky nuggets to be unearthed again at a later date. The Orioles made the latter type of history on Tuesday night
Glasnow continues to cruise in win vs. O's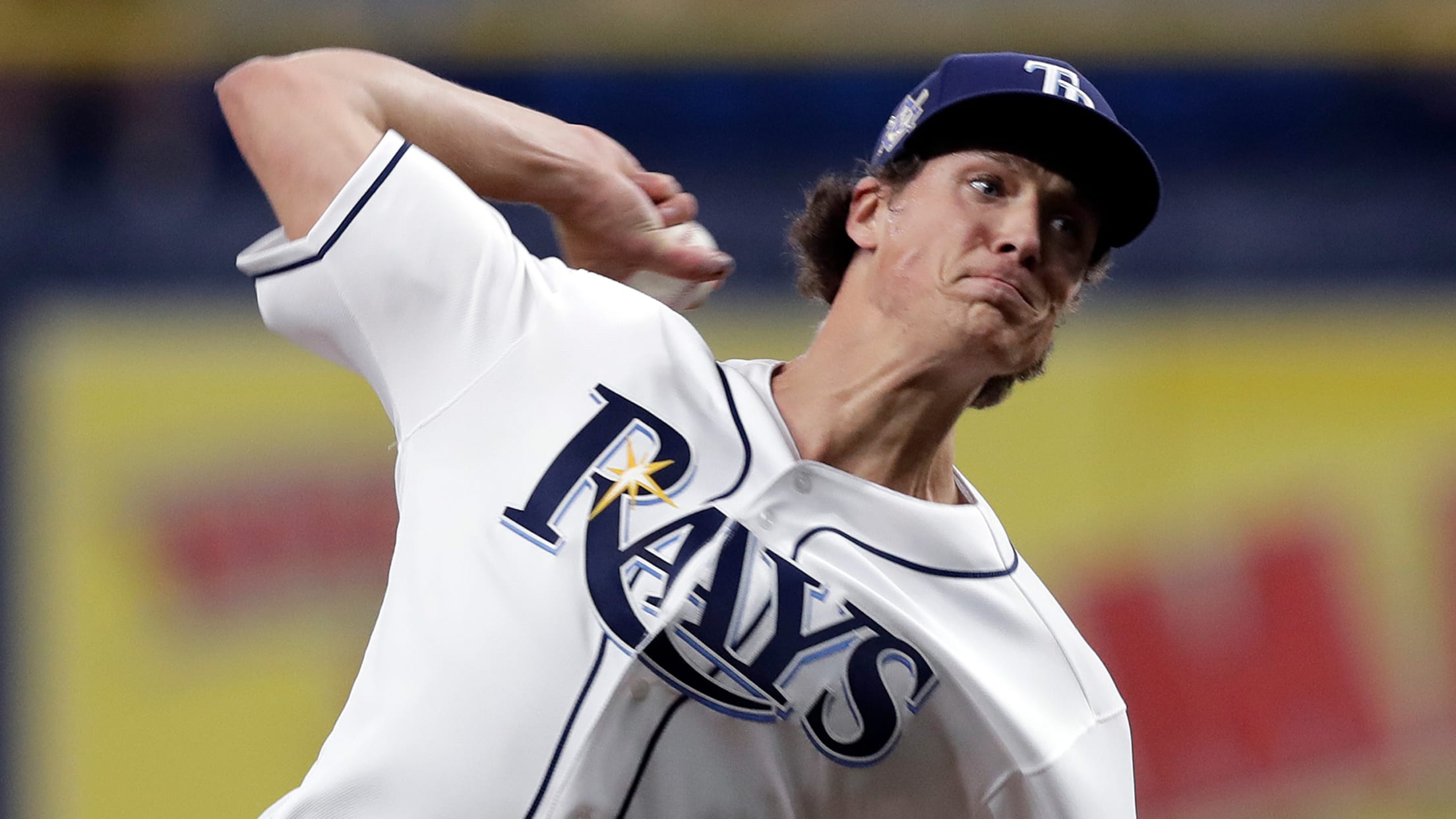 ST. PETERSBURG -- Tyler Glasnow recorded just three strikeouts on Tuesday, but Rays manager Kevin Cash said he thought Glasnow's outing in the 4-2 win over the Orioles was one of his better starts of the season. "I think you can argue this was one of his better starts so
Rays place Snell on IL with fractured toe
Reigning AL Cy Young Award winner hopes to miss just 1 start
ST. PETERSBURG -- In a surprise move before opening a nine-game homestand, the Rays placed Blake Snell on the 10-day injured list with a fractured right fourth toe, retroactive to Sunday. Snell said he suffered the injury Sunday at his home as he was trying to move a granite stand
5 key numbers from Rays' stellar road trip
ST. PETERSBURG -- Not even 5,785 air miles and three different time zones were able to slow down the Rays. After going 5-2 in a seven-game homestand to start the season, they were tasked with going on a three-city, nine-game, 11-day road trip to San Francisco, Chicago and Toronto. Things
Meadows, Acuna nab Player of Week honors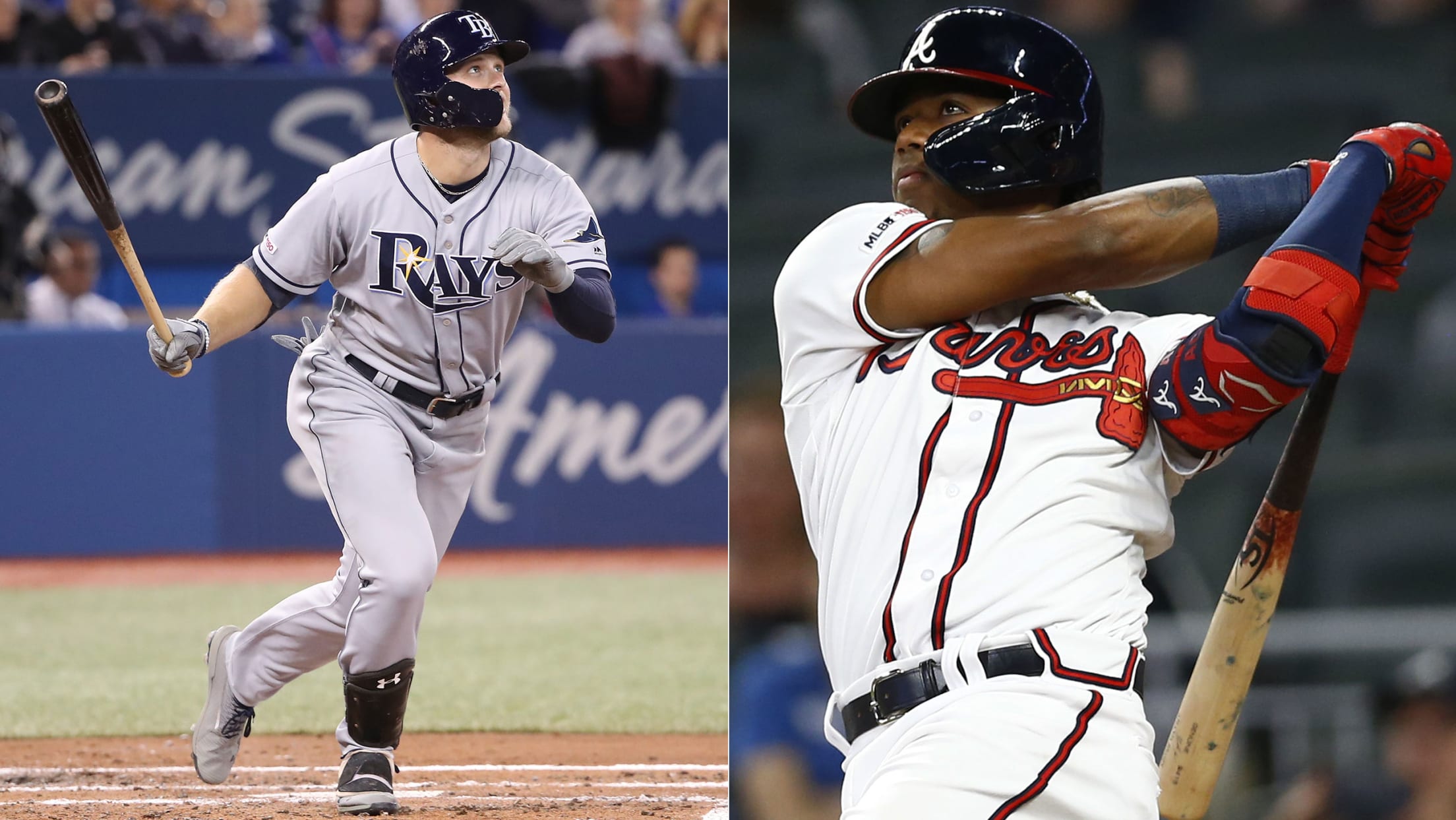 Austin Meadows and Ronald Acuña Jr. were named the American League and National League Player of the Week Award winners presented by W.B. Mason, Major League Baseball announced Monday. Both players are part of the current youth movement in baseball and won monthly league Rookie of the Month Awards last
Power Rankings: Hot, cold starts shake it up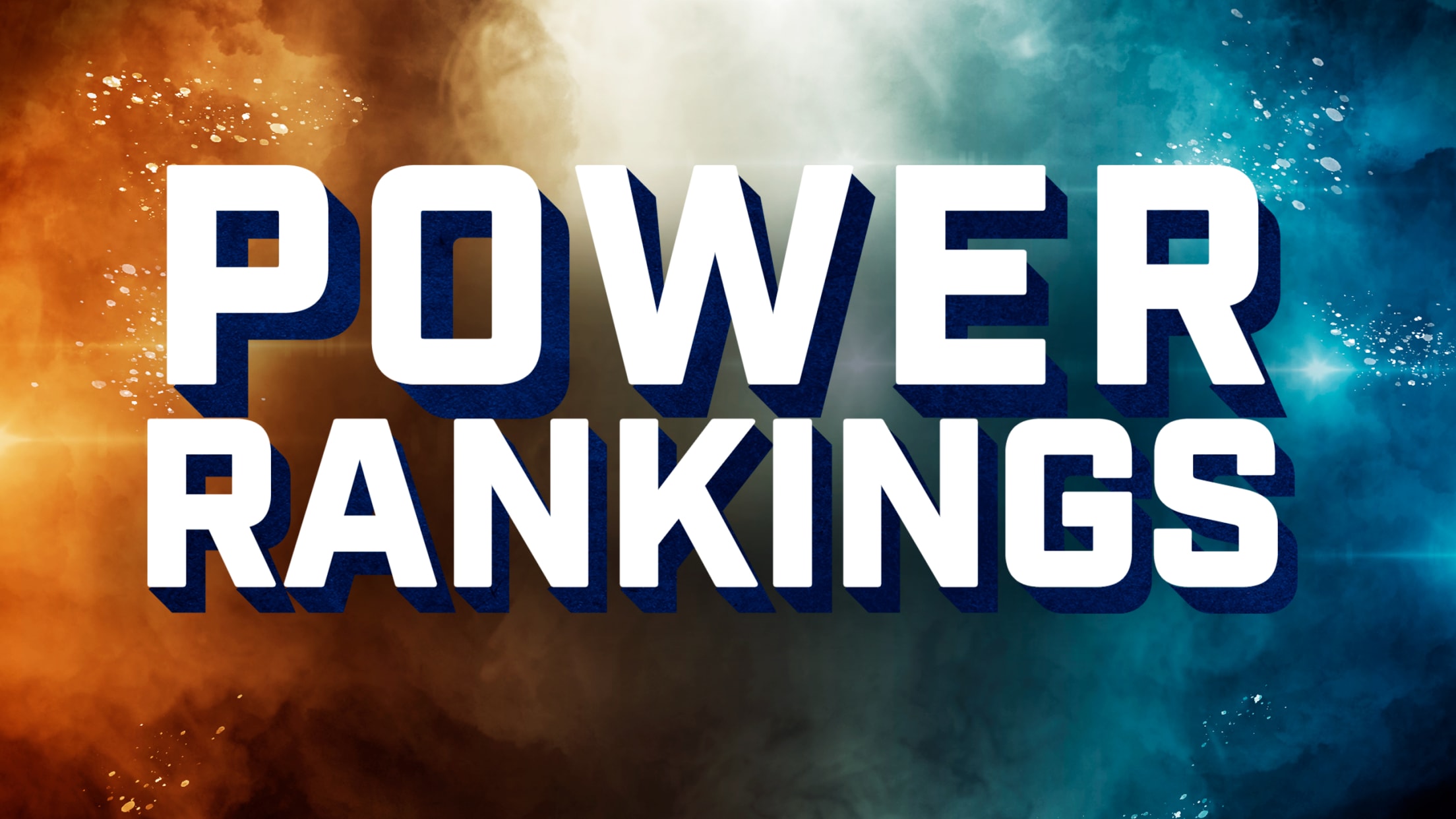 If the Dodgers were predicted to be the best team in the National League West, the Padres were targeted to be the most interesting. A little more than two weeks into the season, they're proving to be just that. While much of the country is trying to figure out what's
New faces in 30 places: How are they faring?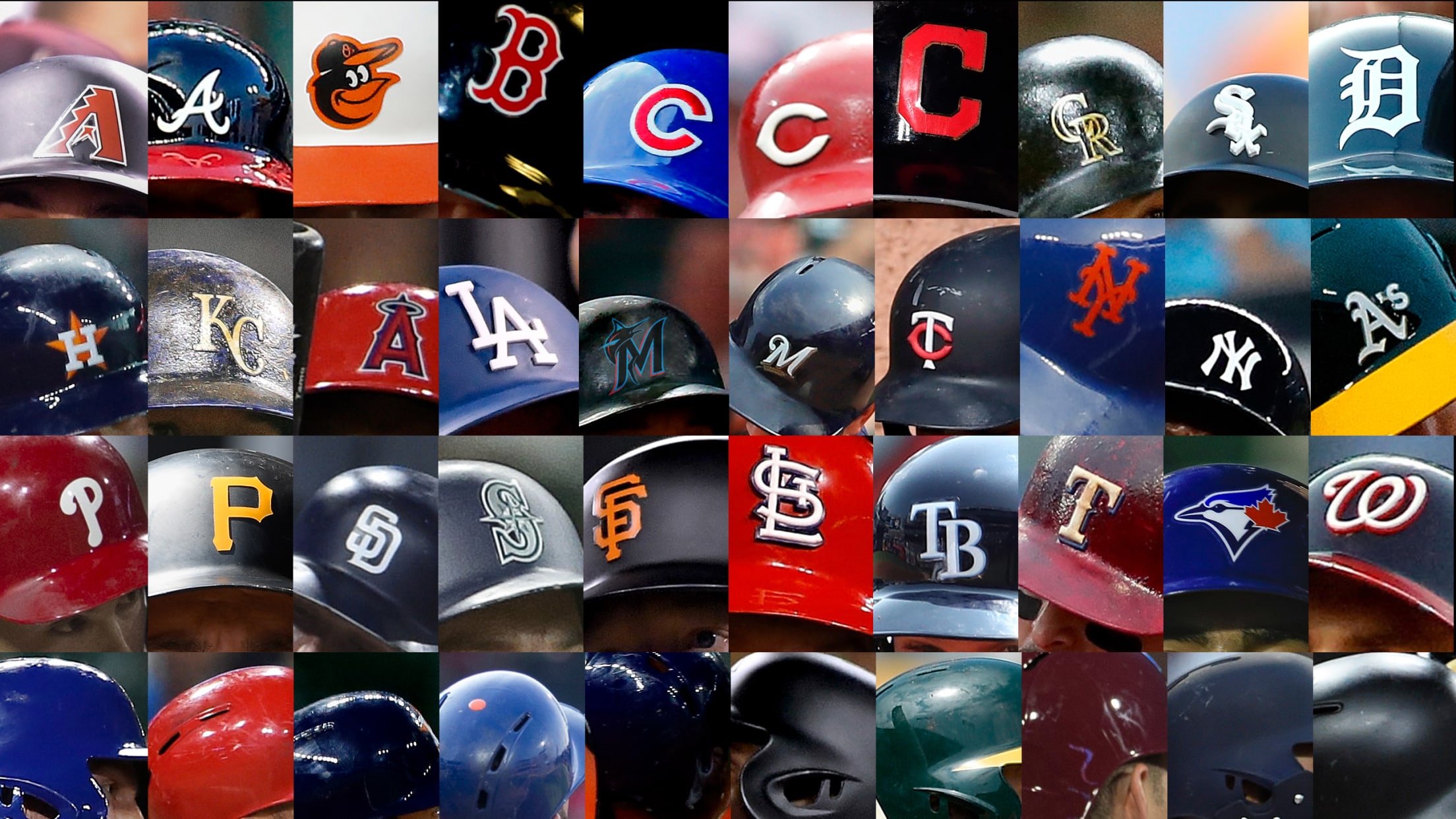 At this point, the cognitive dissonance is over: We're now used to seeing all these veteran players in their new uniforms. Bryce Harper is settling into his Phillies duds; Manny Machado looks just right with the Padres; how did it take this long for Paul Goldschmidt to put on a
Snell's near no-no not enough to stop Toronto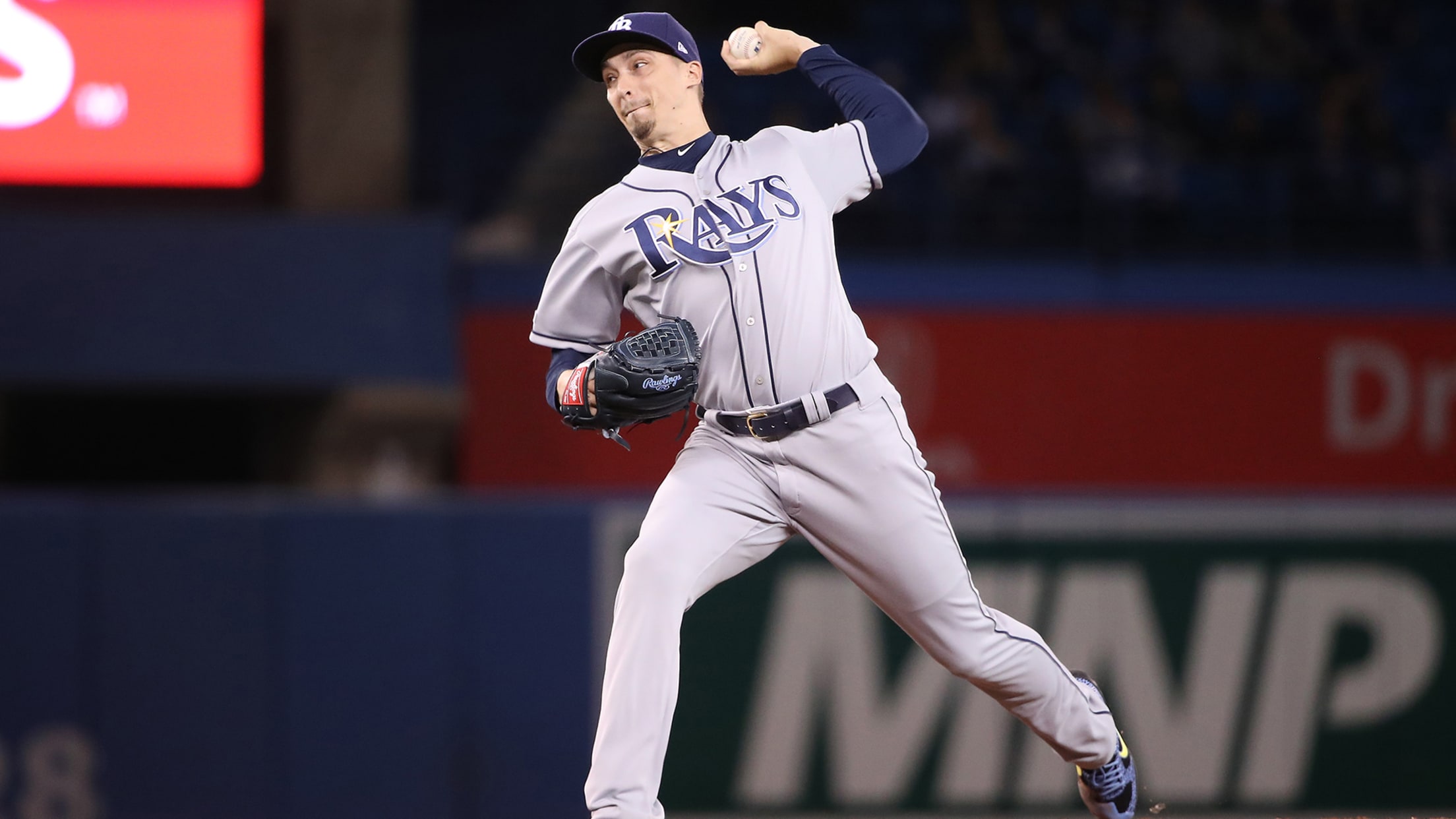 TORONTO -- Blake Snell's Saturday start against the Blue Jays at Rogers Centre was a reminder of just why the left-hander is the reigning American League Cy Young Award winner. Perfect through 3 1/3 innings, Snell allowed his first and only hit to the Blue Jays in the sixth frame,
Cash impressed with Rays' hard contact
Tampa Bay capitalizing in early innings; Pham extends on-base streak to 47 games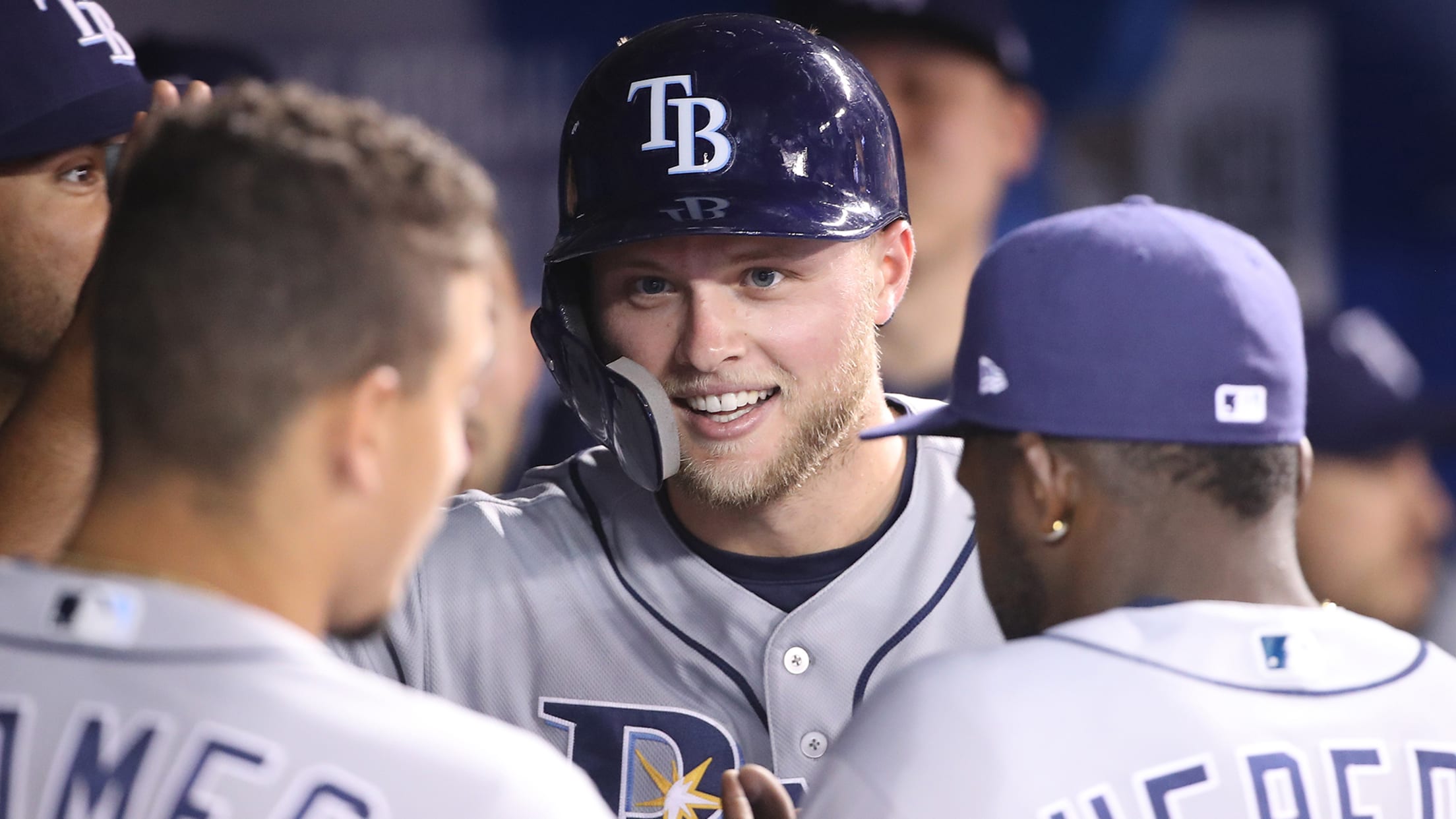 TORONTO -- The Rays have gotten off to one of the best starts in franchise history, and nothing they have done so far has fallen short of impressive. In Friday night's victory over the Blue Jays at Rogers Centre -- marking the squad's second five-game win streak of the season
Meadows, Lowe both reach Toronto upper deck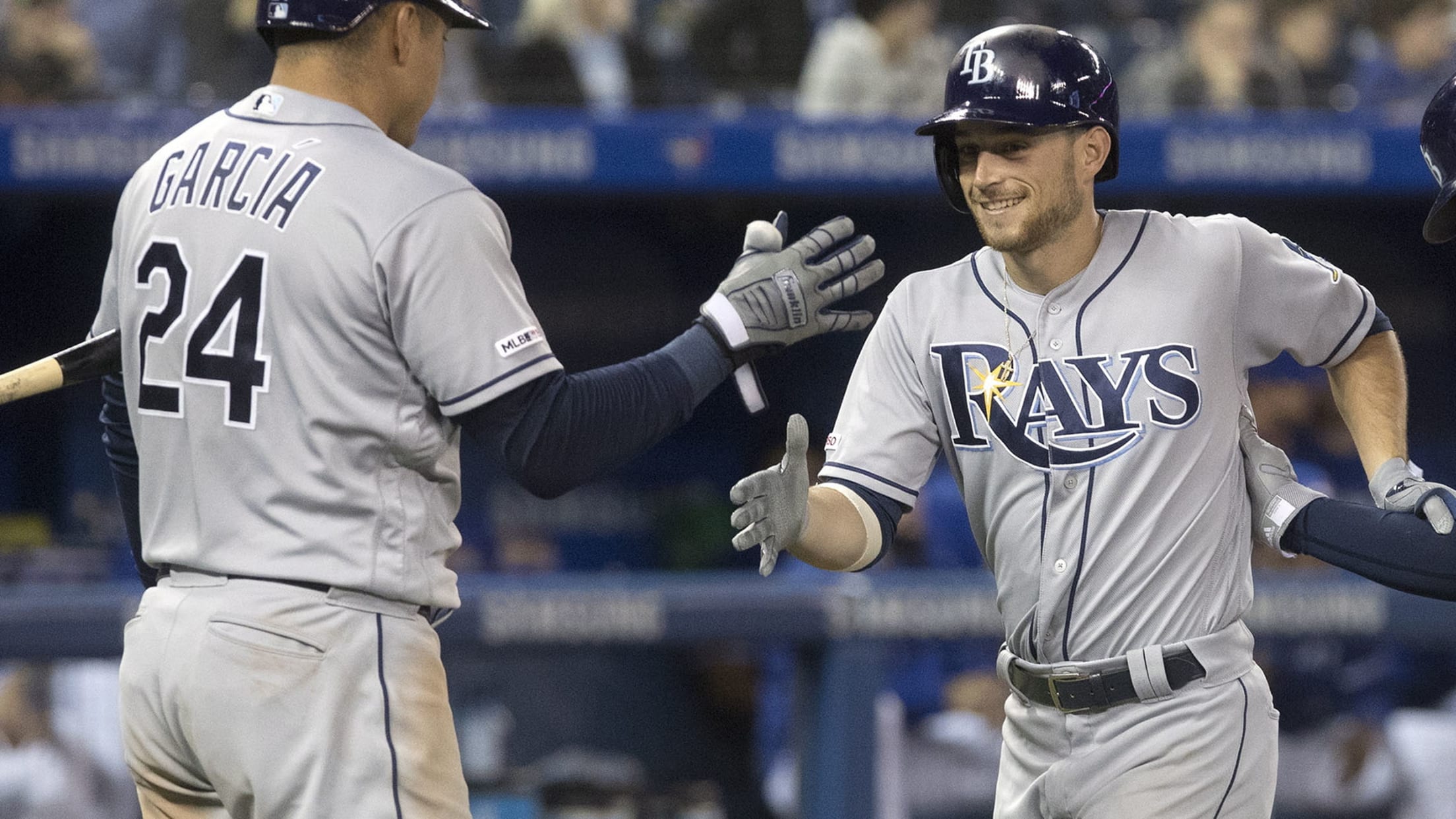 TORONTO -- Austin Meadows is on fire, and it would be hard to think that there are many players in the Majors seeing the ball better than the 23-year-old right now. After leading off Friday night's 11-7 victory over the Blue Jays with his fifth home run of the season,
MLB to honor military on Armed Forces Day
Teams will wear special uniforms, caps on May 18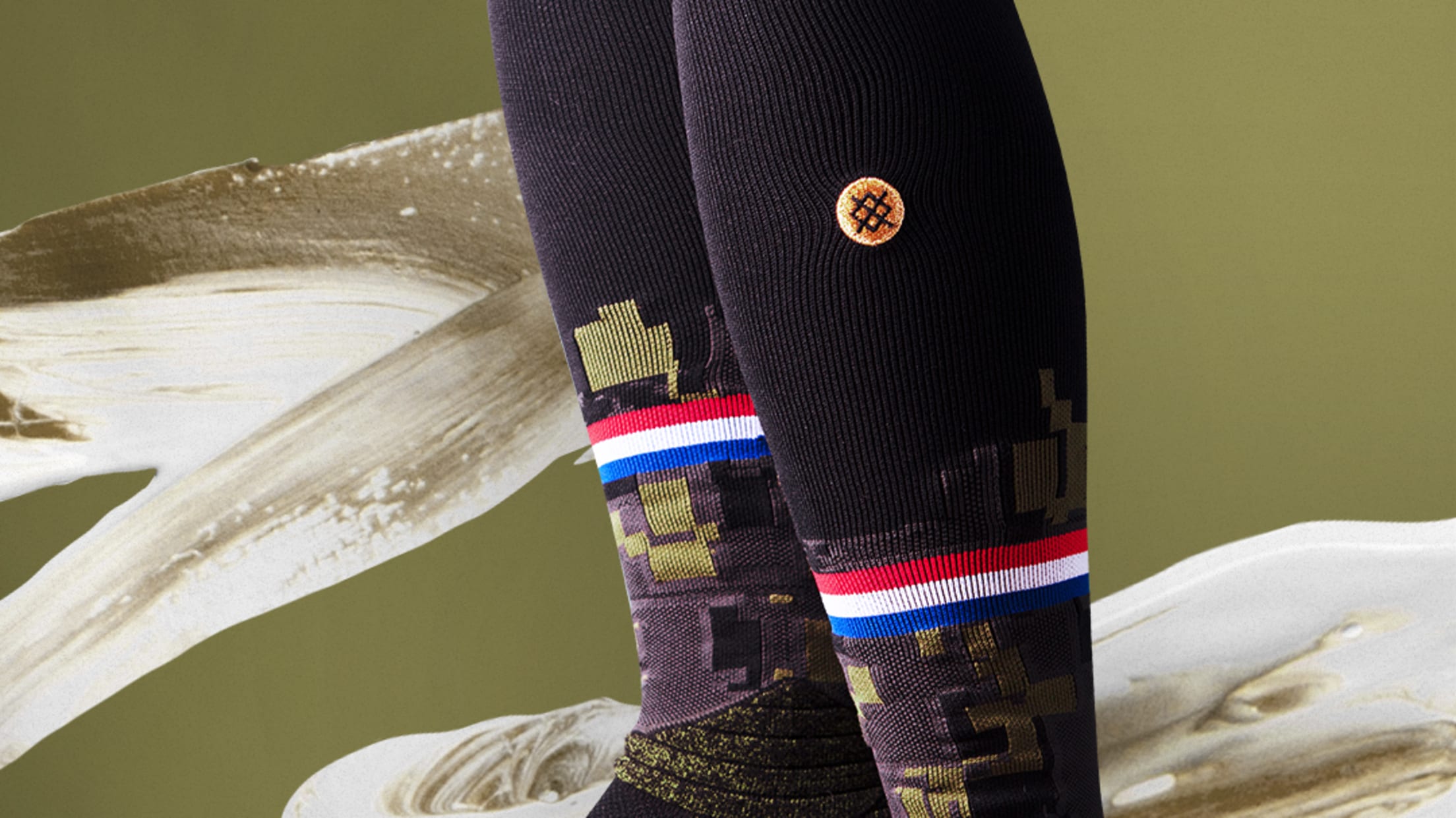 Major League Baseball unveiled the lineup of holiday and special-event uniforms that will be worn throughout the 2019 season. There's a new one that was added this year, which will honor the Armed Forces on May 18. MLB plans to honor military members and their families throughout the weekend of
Montoyo gets gift bag of giveaways from Rays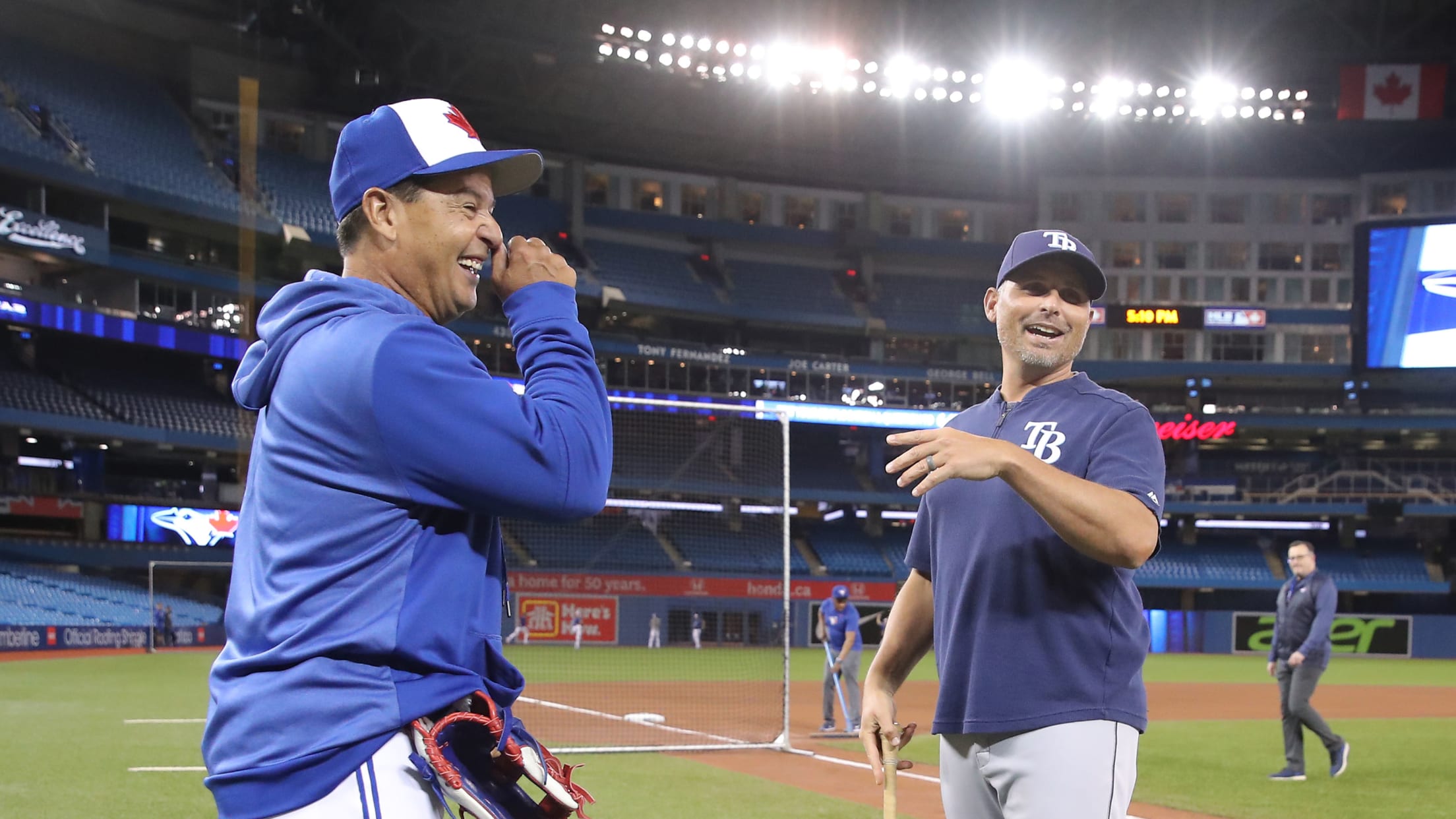 TORONTO -- In anticipation of the Rays' first road trip to Toronto, a few members of the Tampa Bay coaching staff took some extra care in packing. Ahead of Friday night's matchup against the Blue Jays, all of the upcoming giveaway items scheduled to be handed out at Tropicana Field
These 30 prospects have something to prove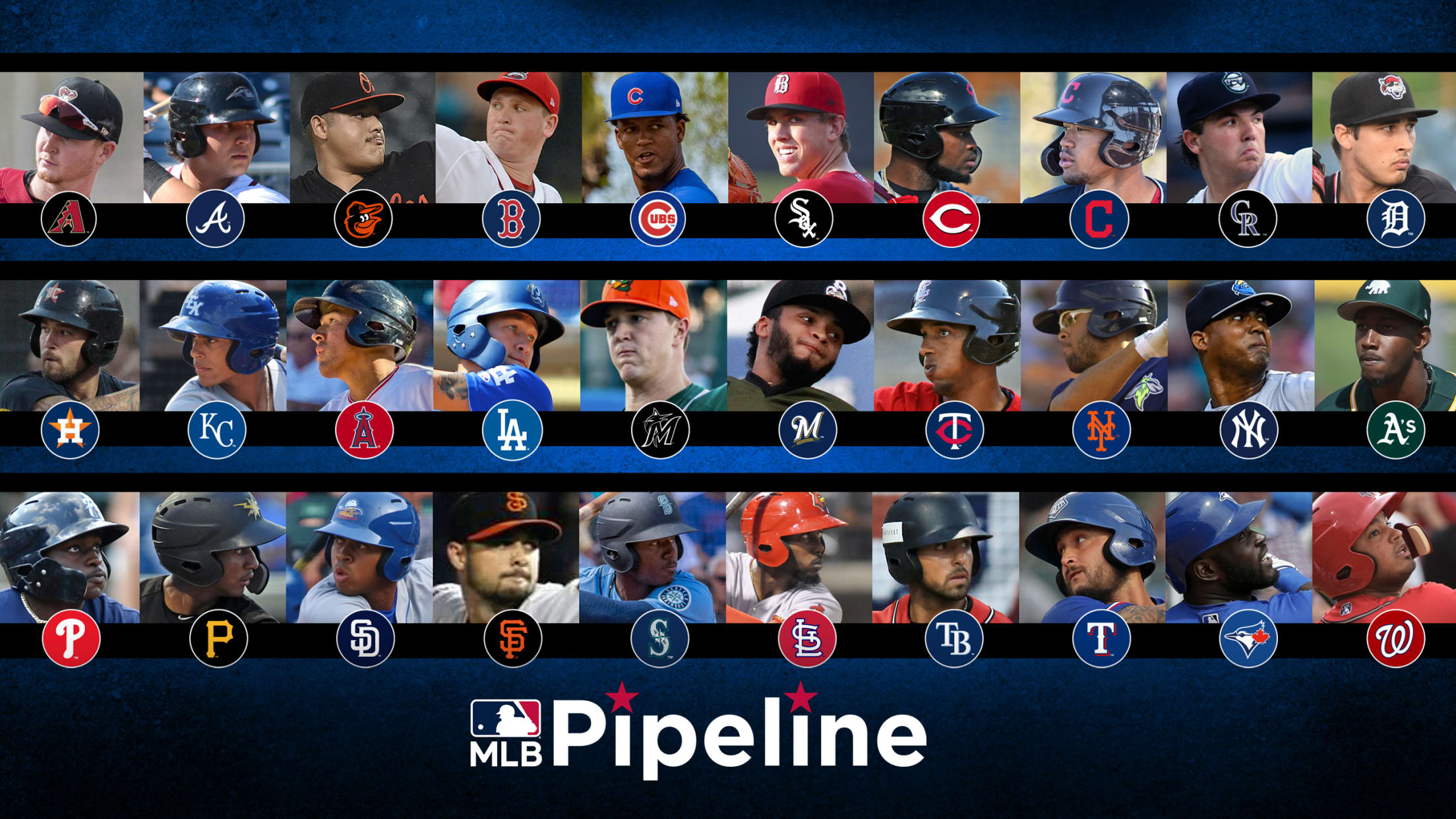 Not every prospect takes a smooth and direct path to the big leagues. For every quick-to-stardom player that becomes a household name, there are those who must deal with injuries, poor performance or some combination of the two. Many of the prospects detailed below have been firmly on the prospect
Glasnow records career-high 11 punchouts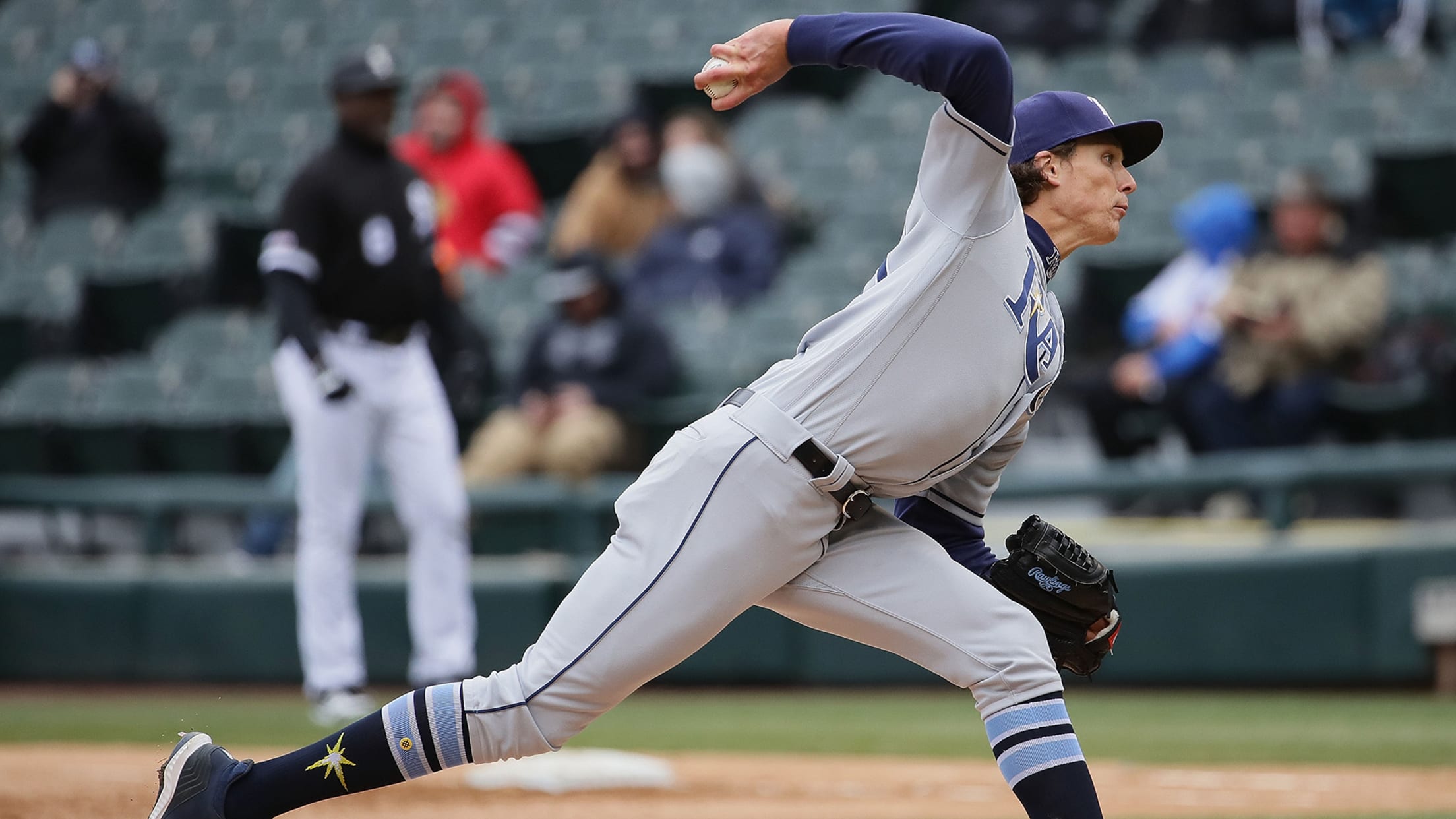 CHICAGO -- In a game that was delayed 99 minutes and the temperature dropped to as low as 38 degrees, Rays starter Tyler Glasnow delivered one of the best pitching performances of his young career. "The elements made it more impressive," said Rays manager Kevin Cash. "It was cold. It
5 prospects who could shake up the AL East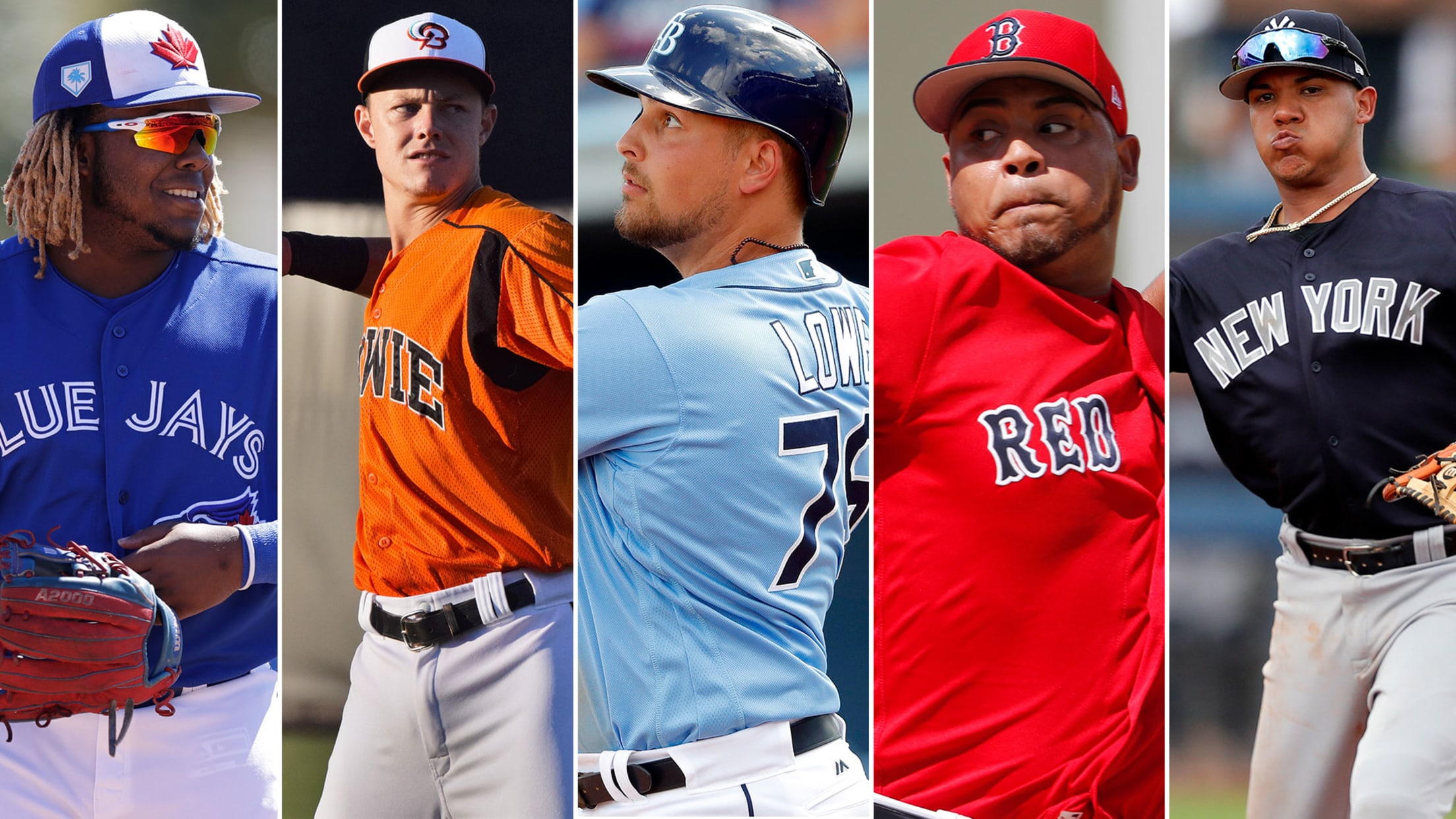 Last season was a banner year for prospects in the American League East. Could 2019 prove even better? Highly-regarded blue-chippers emerged across the board to make an impact in 2018, from Gleyber Torres and Miguel Andujar making runs at the AL Rookie of the Year Award in New York, Lourdes