Rays' Bradley stays in attack mode in dominant start
Club's top prospect delivers on plan to pound the zone, going 5 2/3 impressive innings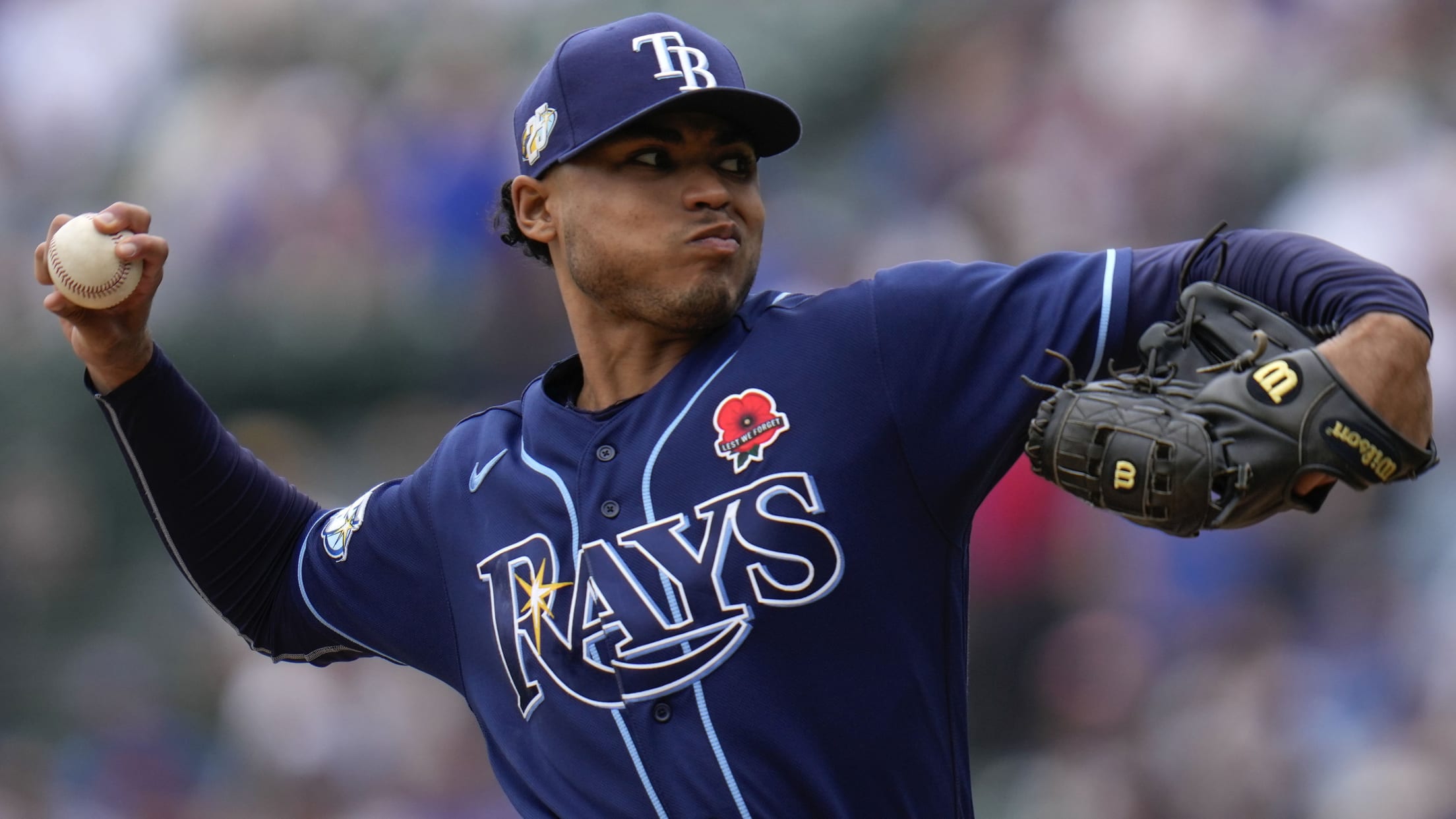 CHICAGO -- Ahead of Monday afternoon's series-opening game at Wrigley Field, Rays manager Kevin Cash stressed the need for starter Taj Bradley to get into rhythm earlier than he had in recent outings. The team's top prospect had been working uphill in Cash's eyes, most notably in Tuesday's trying outing
'Here to stay,' Bradley shows Major League stuff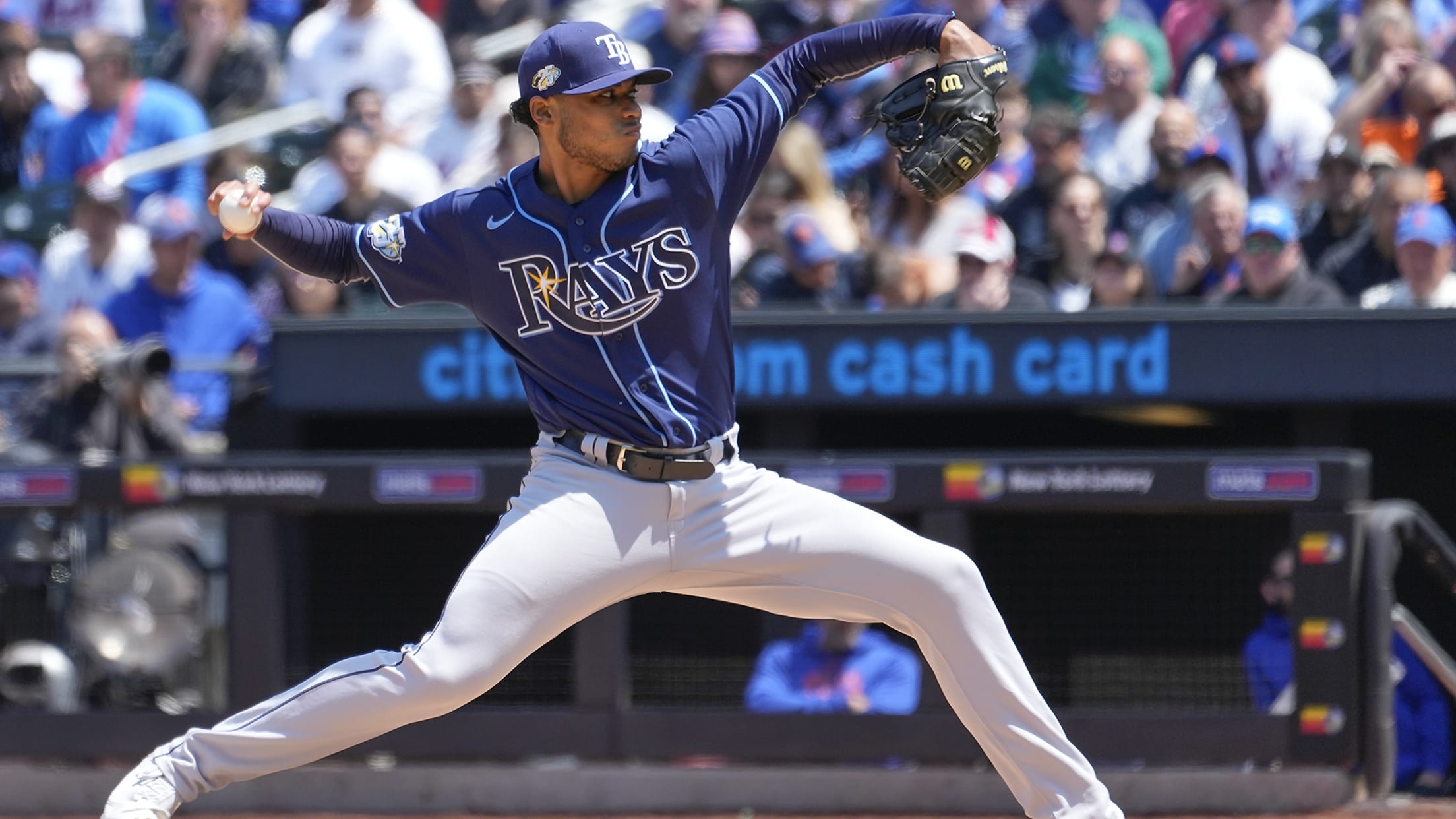 NEW YORK -- The Rays were not concerned that right-hander Taj Bradley was hit hard after he was demoted to Triple-A Durham in late April. Before being recalled to the big leagues on Thursday to face the Mets at Citi Field, Bradley had allowed 16 earned runs in nine innings
This Rays prospect is on the fast track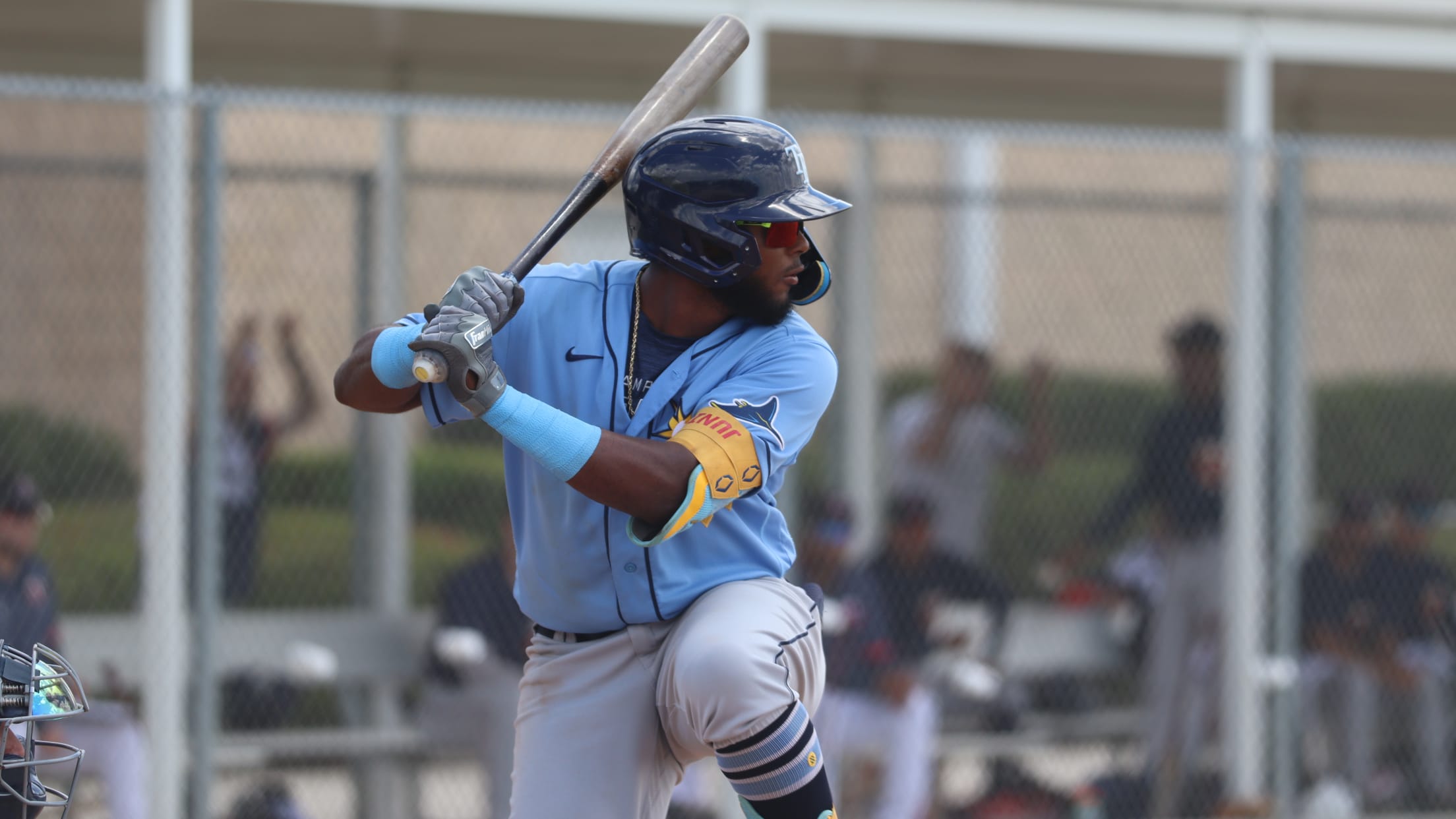 This story was excerpted from Adam Berry's Rays Beat newsletter. To read the full newsletter, click here. And subscribe to get it regularly in your inbox.
Rays top prospect Bradley filling his big league plate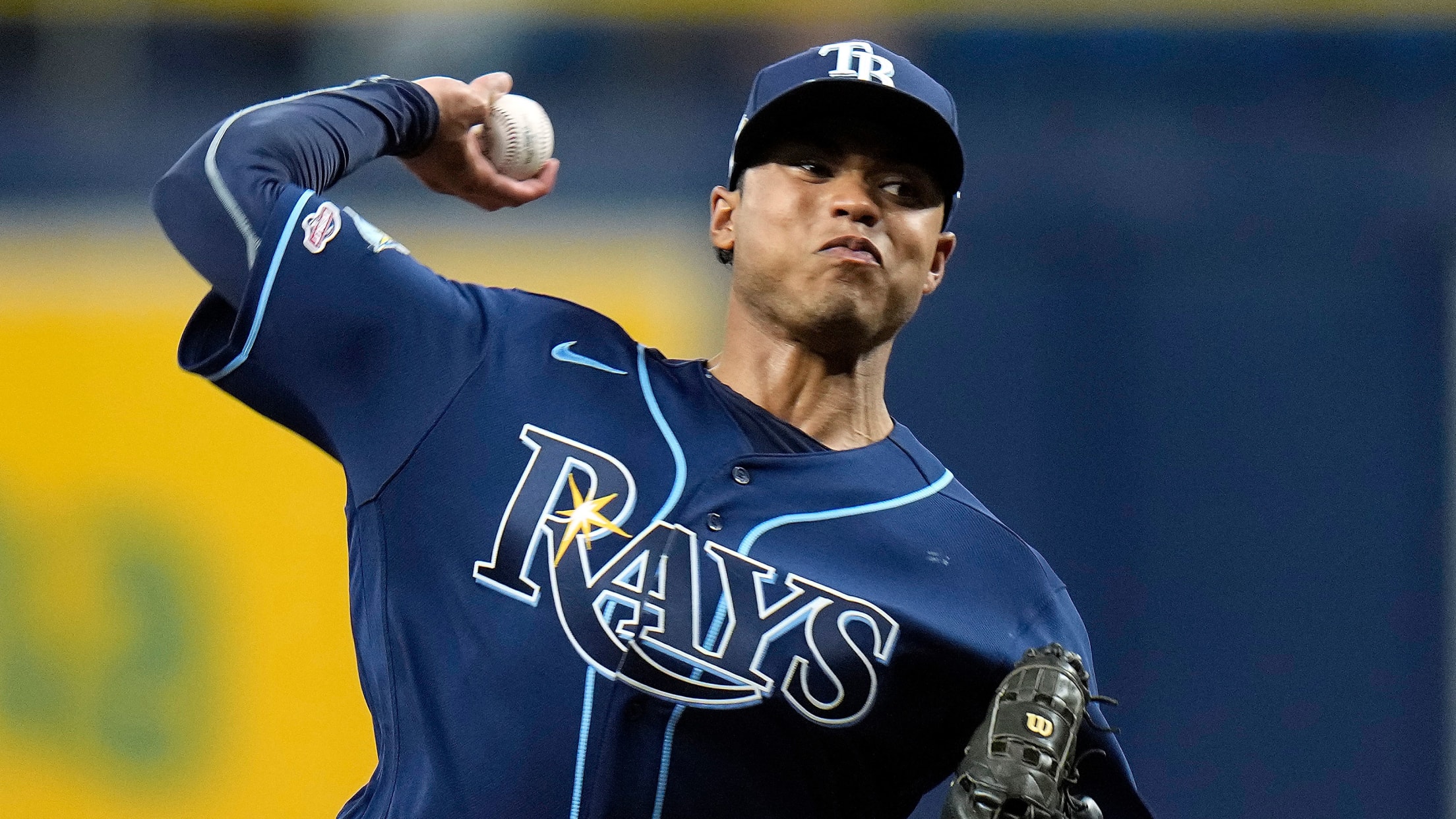 ST. PETERSBURG -- Rays top prospect Taj Bradley didn't have to think long about his answer Sunday morning. Two starts in, what's been his favorite thing about being a big leaguer? "For me, it's the spreads," Bradley said with a smile. "It's like grocery shopping when I come out of
Manzardo, Mead go mashing with trio of homers for Durham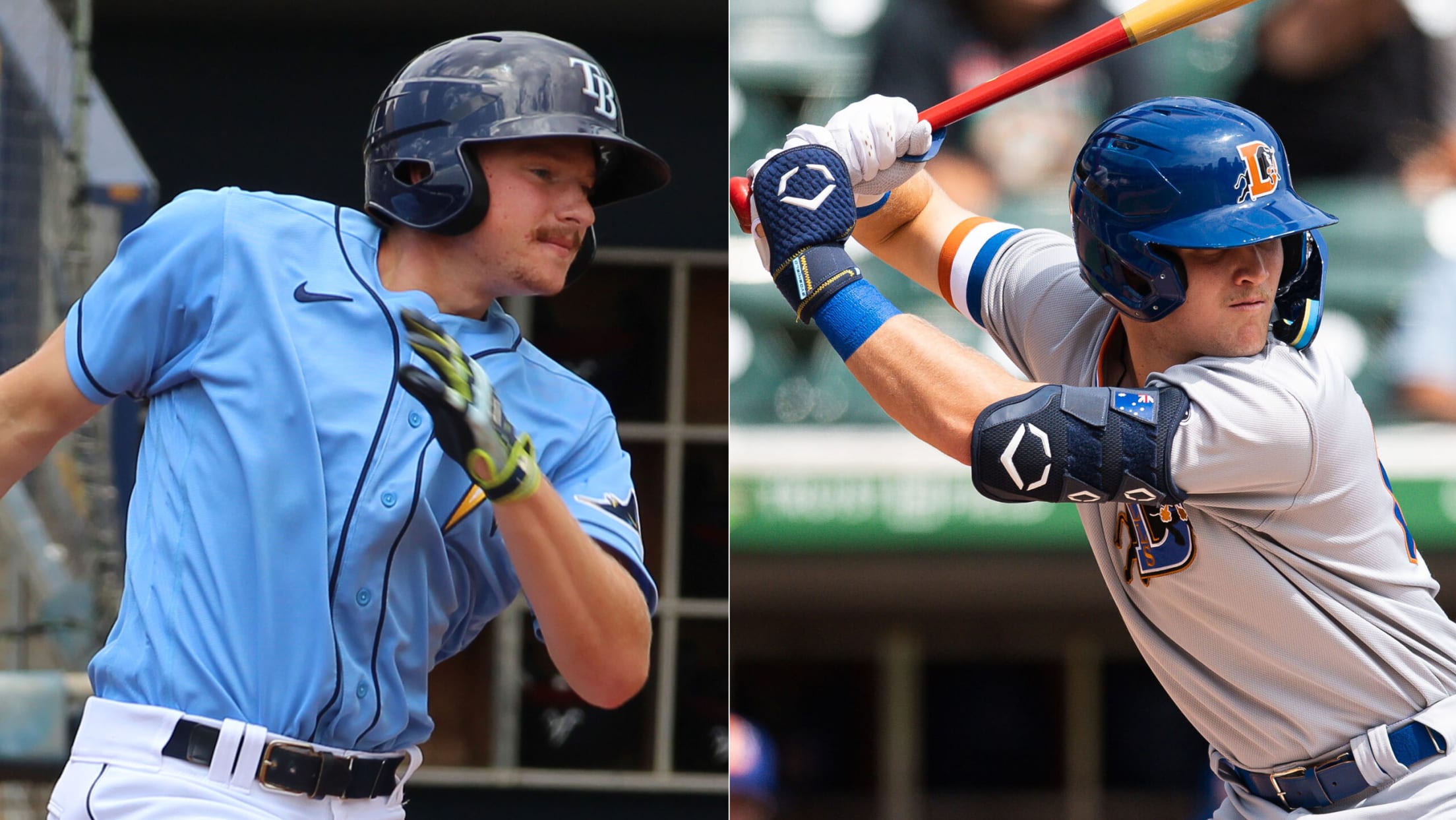 Two of the Rays' top five prospects gave a sneak peek as to what they're capable of accomplishing together in the same big league lineup Saturday. No. 2 prospect Curtis Mead and No. 4 prospect Kyle Manzardo combined for three roundtrippers in Triple-A Durham's 7-4 win at Syracuse. Mead started
No nerves this time around as Bradley deals vs. Cincy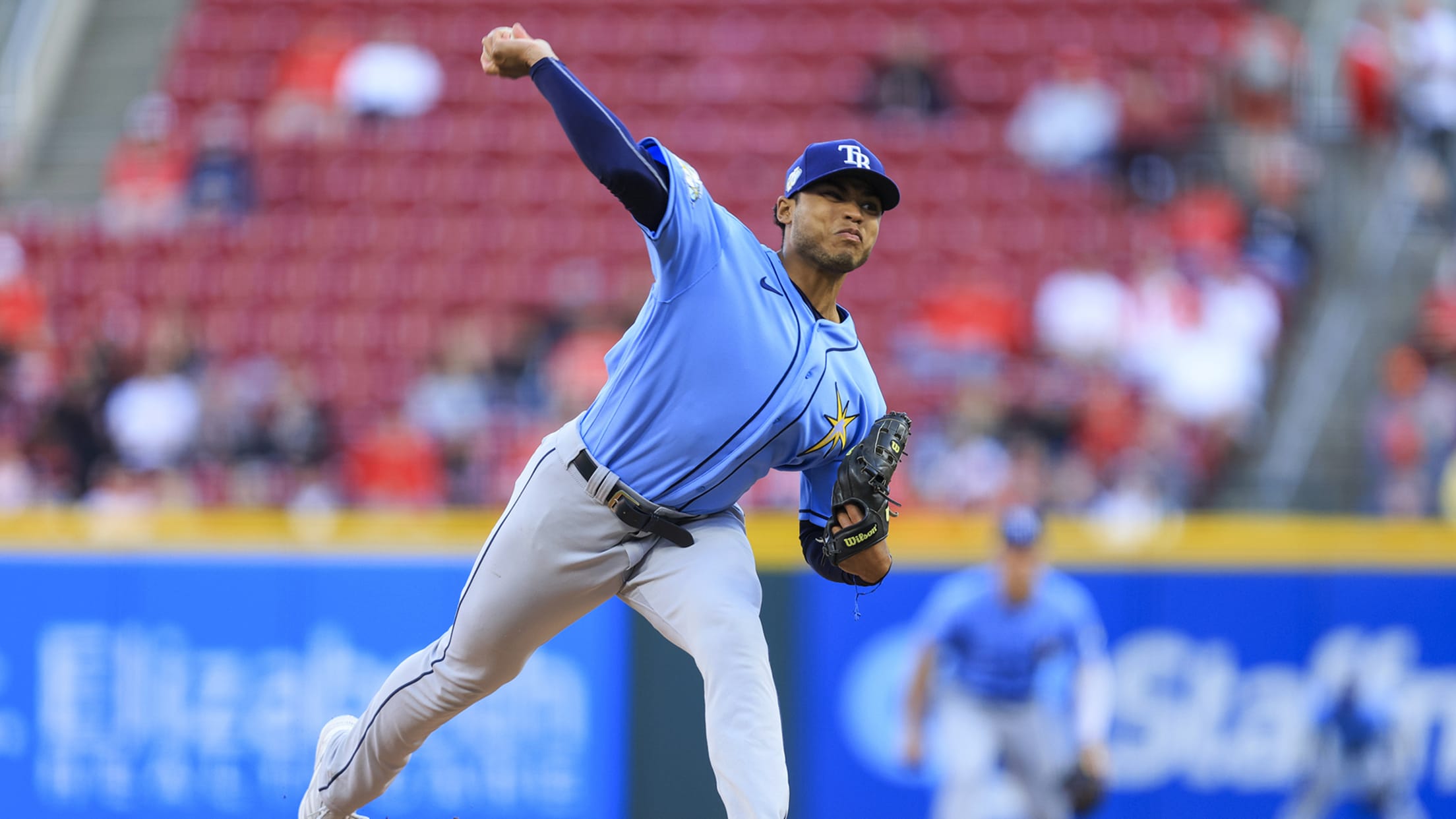 CINCINNATI -- Rays manager Kevin Cash wanted two things for Taj Bradley on Tuesday night at Great American Ball Park: a performance like his Major League debut and plenty of early run support. He got both. Bradley's second start was even better than his first, and the Rays backed him
Rays' No. 1 prospect Bradley debuts with mom in stands
22-year-old righty K's eight, holds Boston to three runs over five innings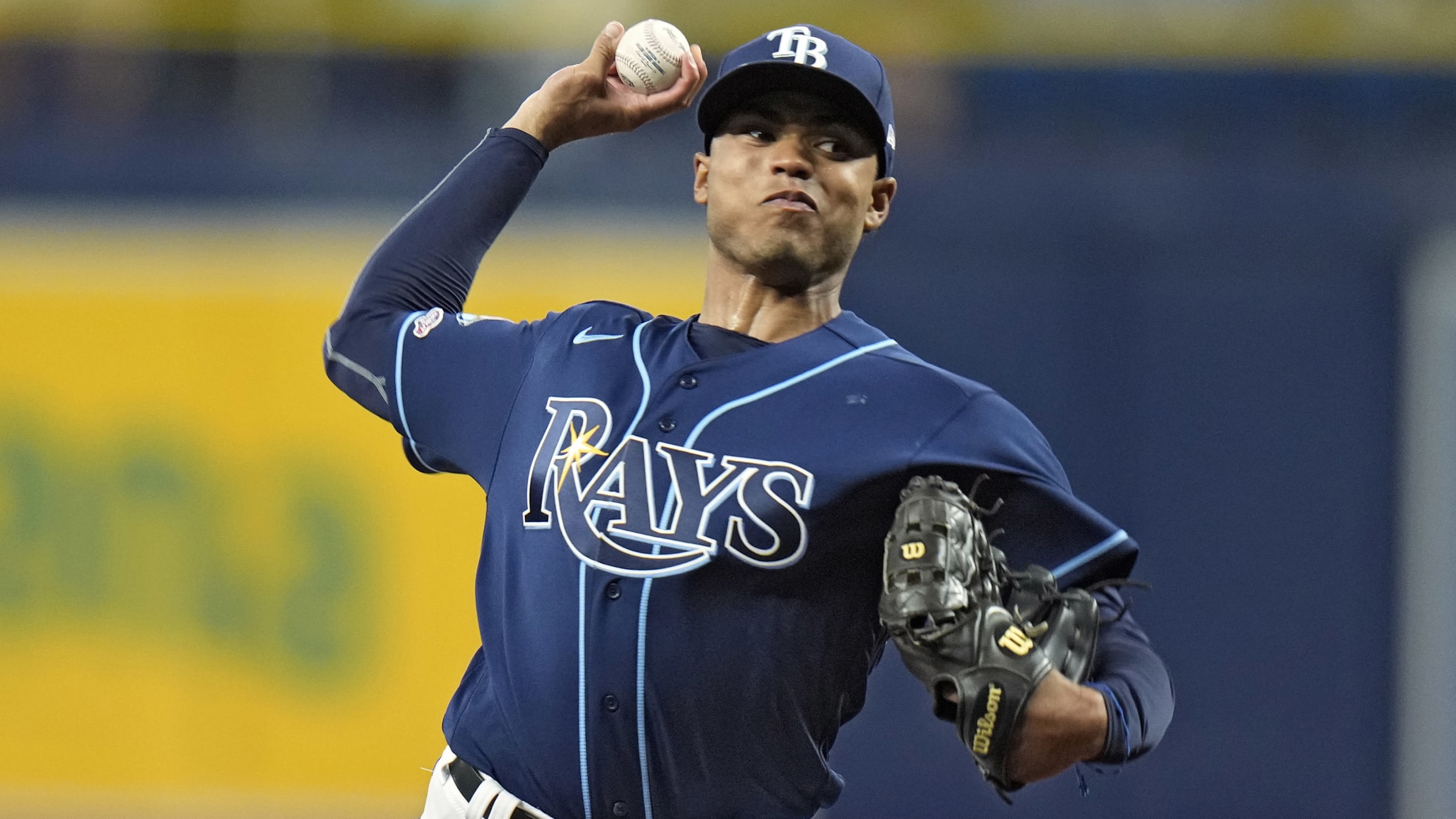 ST. PETERSBURG -- If you think Wednesday night was a big deal for Taj Bradley, imagine what it meant to his mother. After learning Tuesday afternoon that Bradley would be making his Major League debut a day later, Ana Mosley woke up early Wednesday morning and drove straight down Interstate
What to expect from Rays' Bradley in the big leagues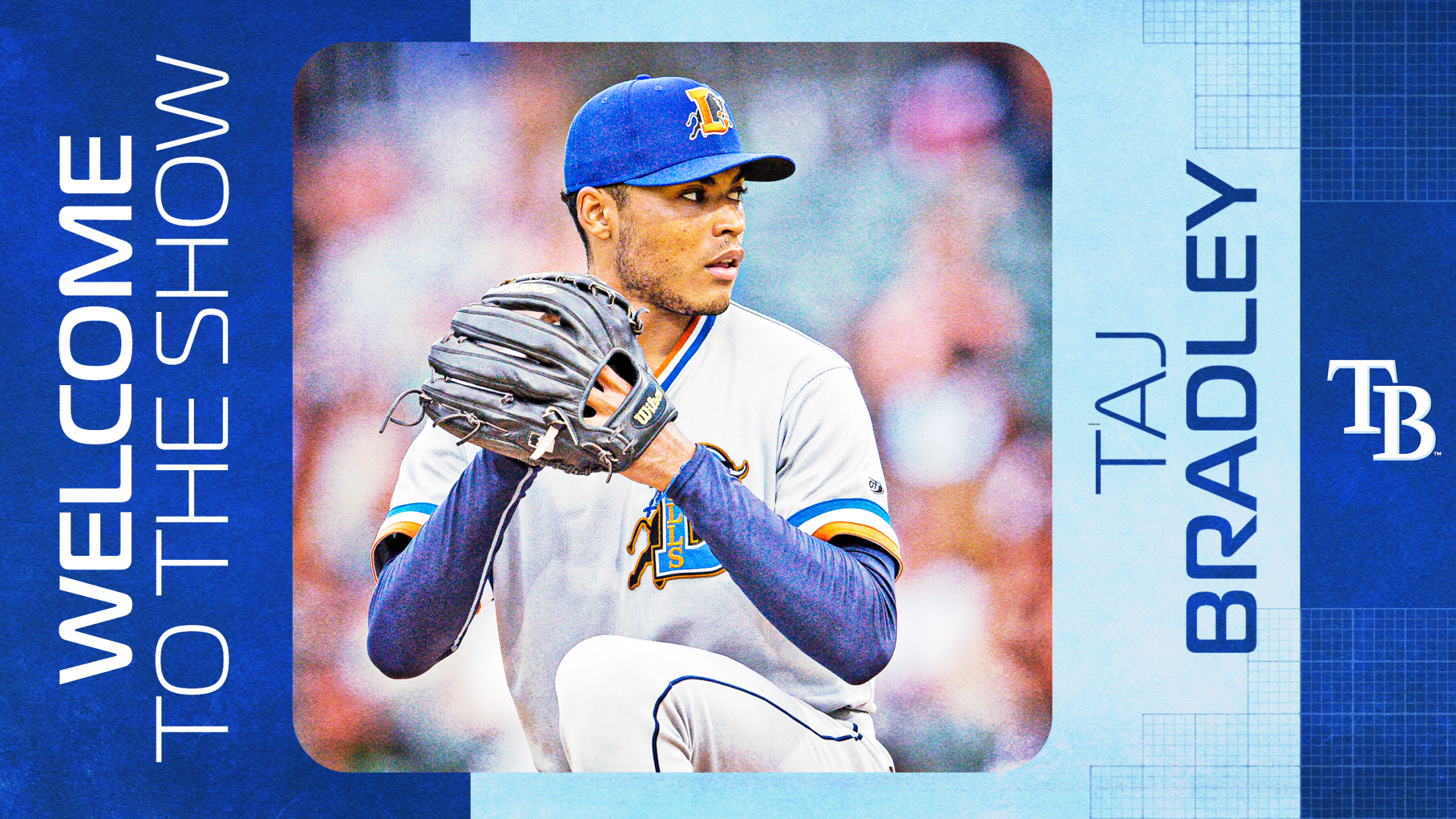 Since the Rays began their current run of four straight trips to the postseason, they rank first in FIP (3.87) and second in ERA (3.74) and fWAR (12.4) by rookie pitchers. Meanwhile, they rank 13th in innings pitched by rookies (1,198) in that same span. Relatively low playing time. High
Rays call up top prospect, eye 12-0 start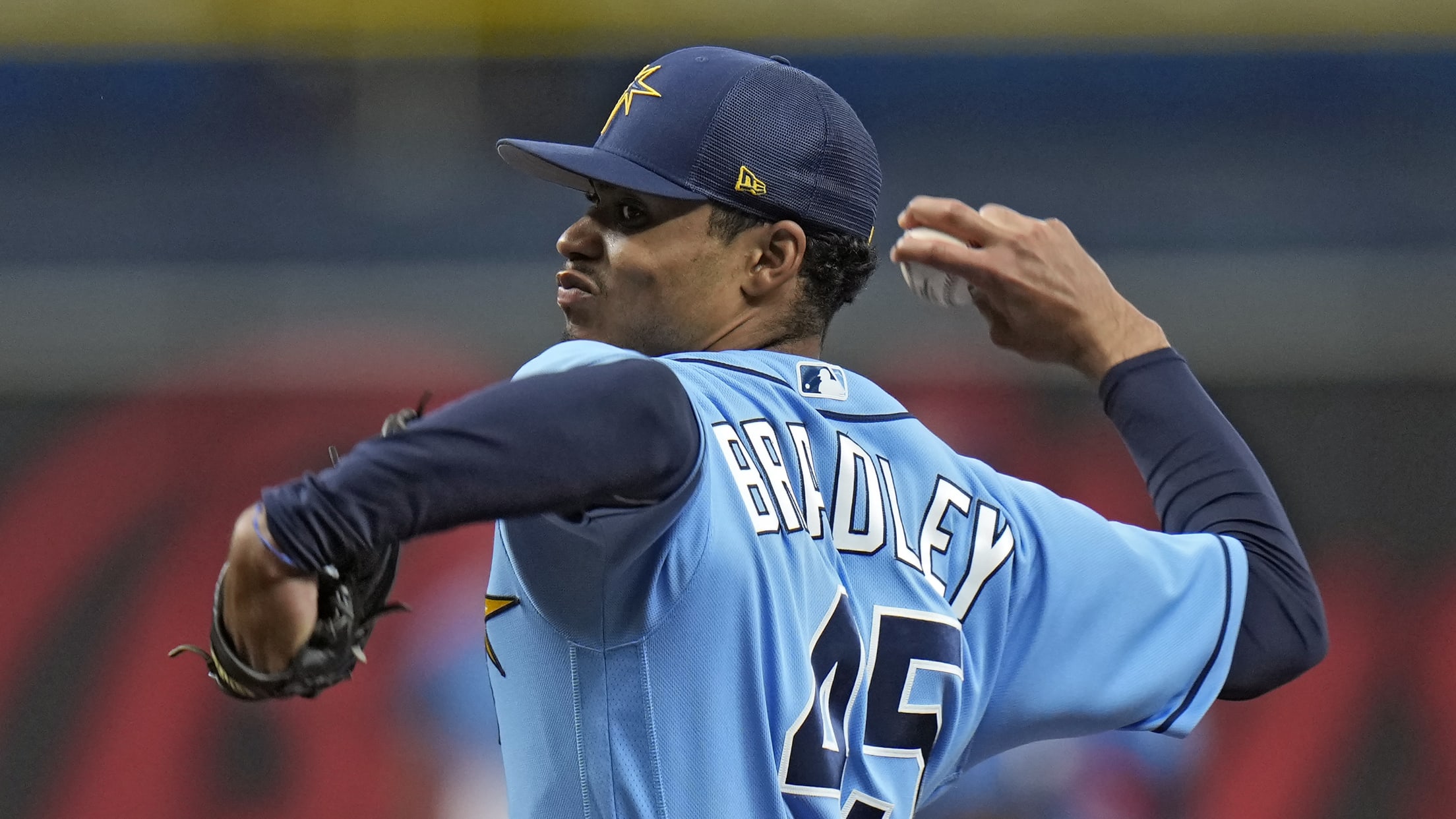 ST. PETERSBURG -- Ready or not, the Rays are calling up top prospect Taj Bradley to make his Major League debut on Wednesday night against the Red Sox at Tropicana Field. The Rays recalled Bradley from Triple-A Durham on Tuesday afternoon to make a spot start in place of starter
Where the Rays' Top 30 prospects are starting season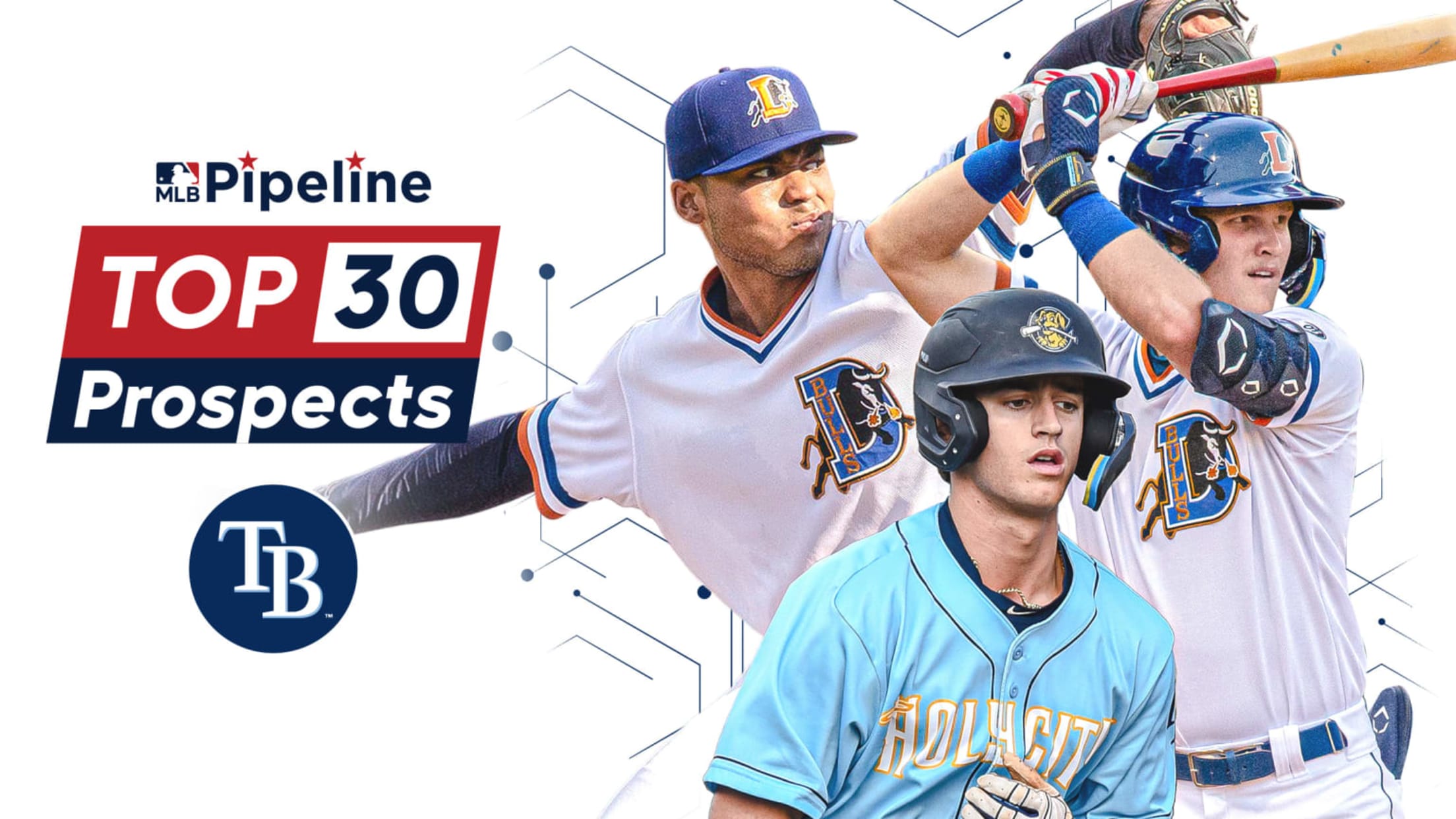 With the Minor League season opening this week, here's where the Rays' Top 30 prospects are projected to start: 1. Taj Bradley (MLB No. 19), RHP -- Durham (Triple-A) 2. Curtis Mead (MLB No. 32), 3B -- Durham (Triple-A) 3. Carson Williams (MLB No. 71), SS -- Bowling Green (High-A)
Rays prospect duo enjoying taste of the big leagues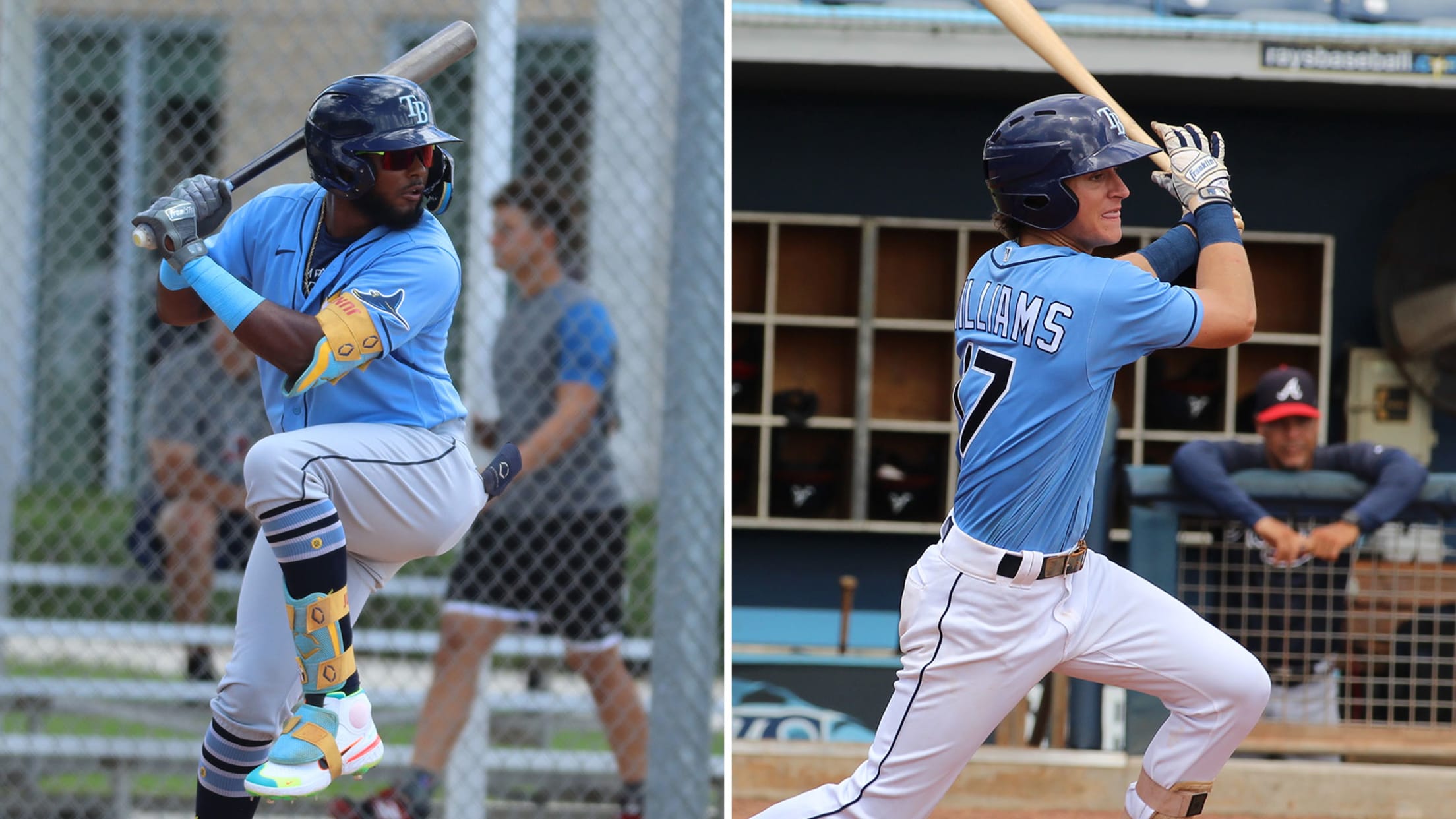 NORTH PORT, Fla. -- Junior Caminero is 19 years old, only two years and four months younger than Wander Franco. But Franco is the Rays' franchise shortstop, with a $182 million guaranteed contract, and Caminero is a prospect with only 106 games of Minor League experience. Looking for any advice
Rays enter 2023 with deep, talented system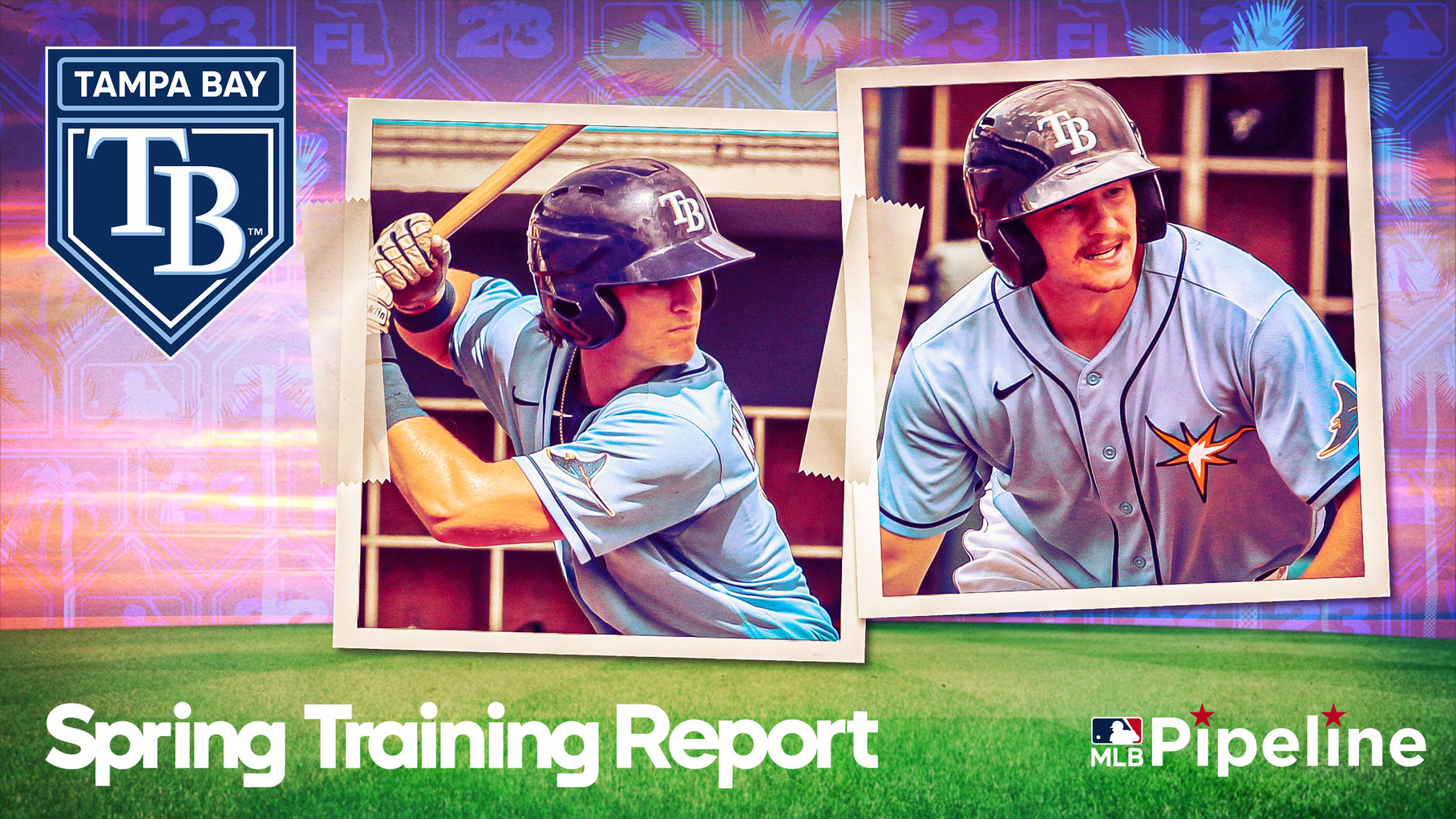 LAKE BUENA VISTA, Fla. -- Taj Bradley and Curtis Mead followed up breakout 2021 seasons with almost equally impressive 2022 campaigns, and now they're the top two prospects in the Tampa Bay system. Carson Williams, Kyle Manzardo and Junior Caminero followed up breakout 2022 seasons with … well, that's still
Electrifying Basabe 'a huge bright spot' for Rays
Club's No. 7 prospect has opened eyes by going 8-for-15 and showing elite bat-to-ball skills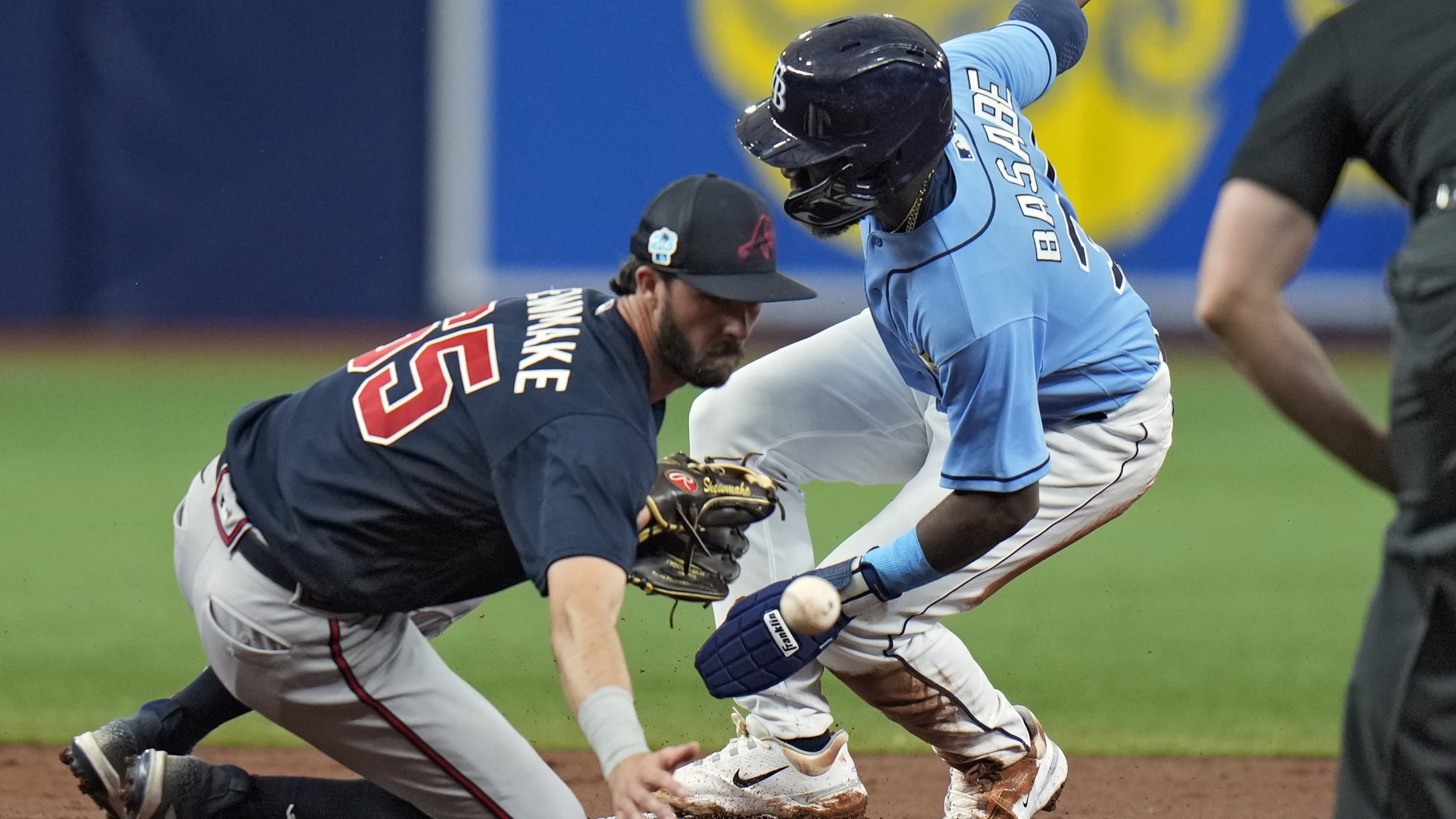 ST. PETERSBURG -- Rays manager Kevin Cash was upset with infielder Osleivis Basabe prior to Friday's Grapefruit League game vs. the Braves. "He got out yesterday, so we're mad at him," Cash said. But -- Basabe did record an RBI single Thursday before grounding out later, though. Isn't that good?
No. 2 prospect Mead blasts off with 2-HR day
Plus, No. 1 prospect Bradley OK after taking comebacker off leg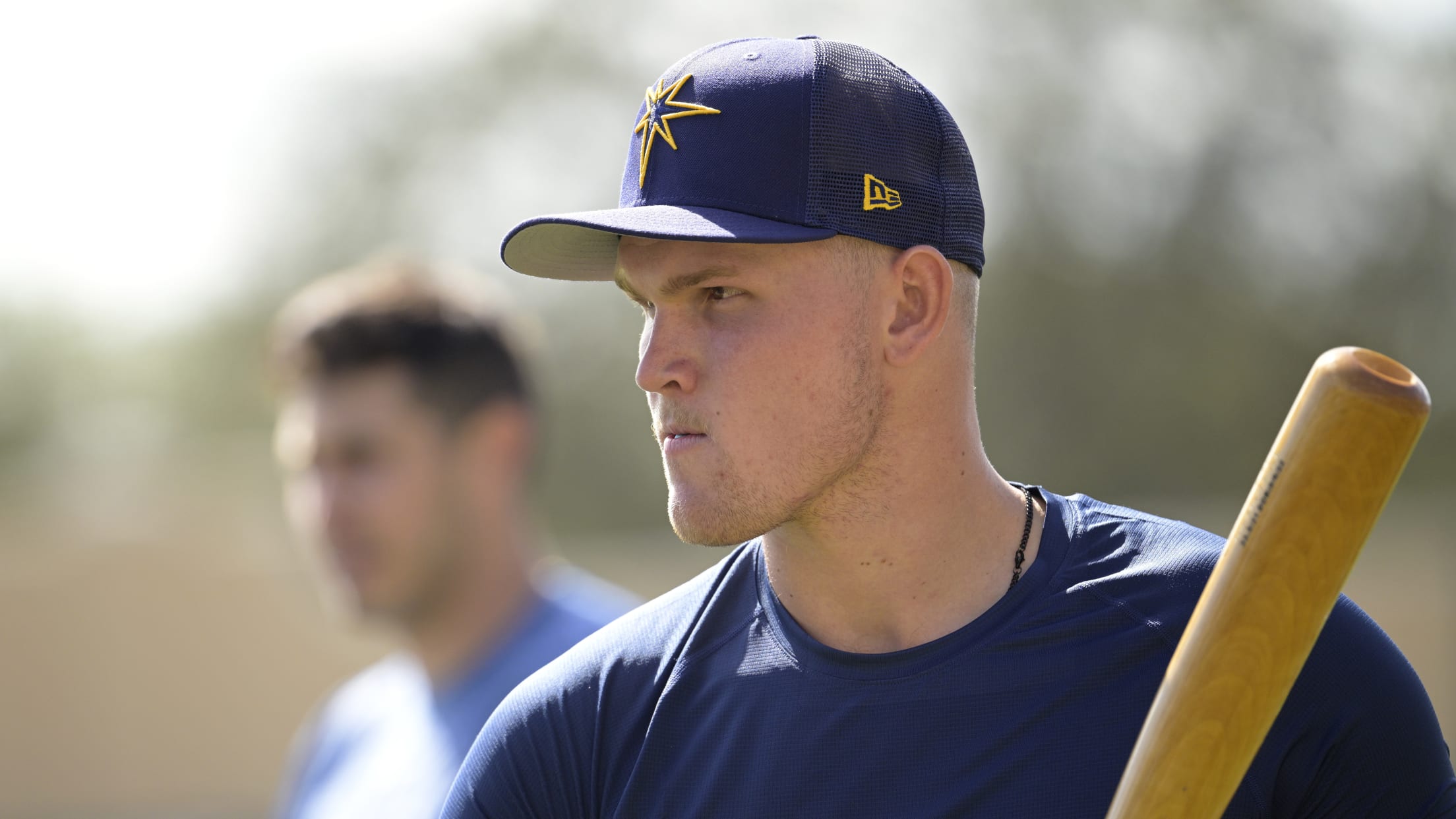 TAMPA, Fla. -- Curtis Mead, the Rays' top position player prospect per MLB Pipeline, keeps a journal with him to help track all of his baseball thoughts. After every game or perhaps every at-bat, he will pen whatever is on his mind. He certainly had something to write about Saturday.
Here are the Rays' 2023 Top 30 prospects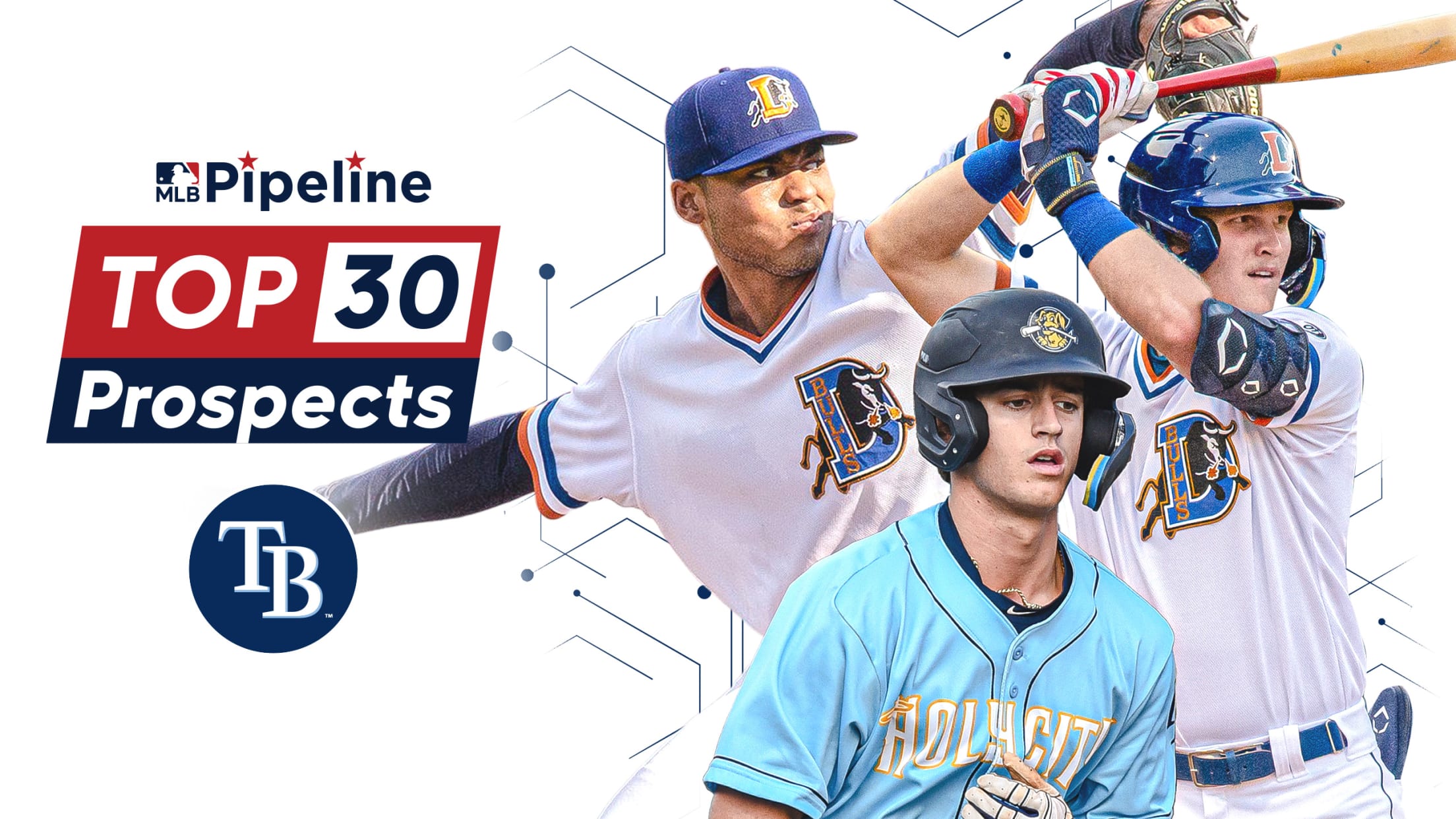 ST. PETERSBURG -- Two things that set the Rays apart at the Major League level could also be considered the defining traits of their Minor League system: They win a lot, and they have a ton of depth. In the big leagues, Tampa Bay is looking to reach the postseason
An ocean away from home, Mead finds his footing
In retrospect, Australian is grateful parents kept distance as he adjusted to U.S.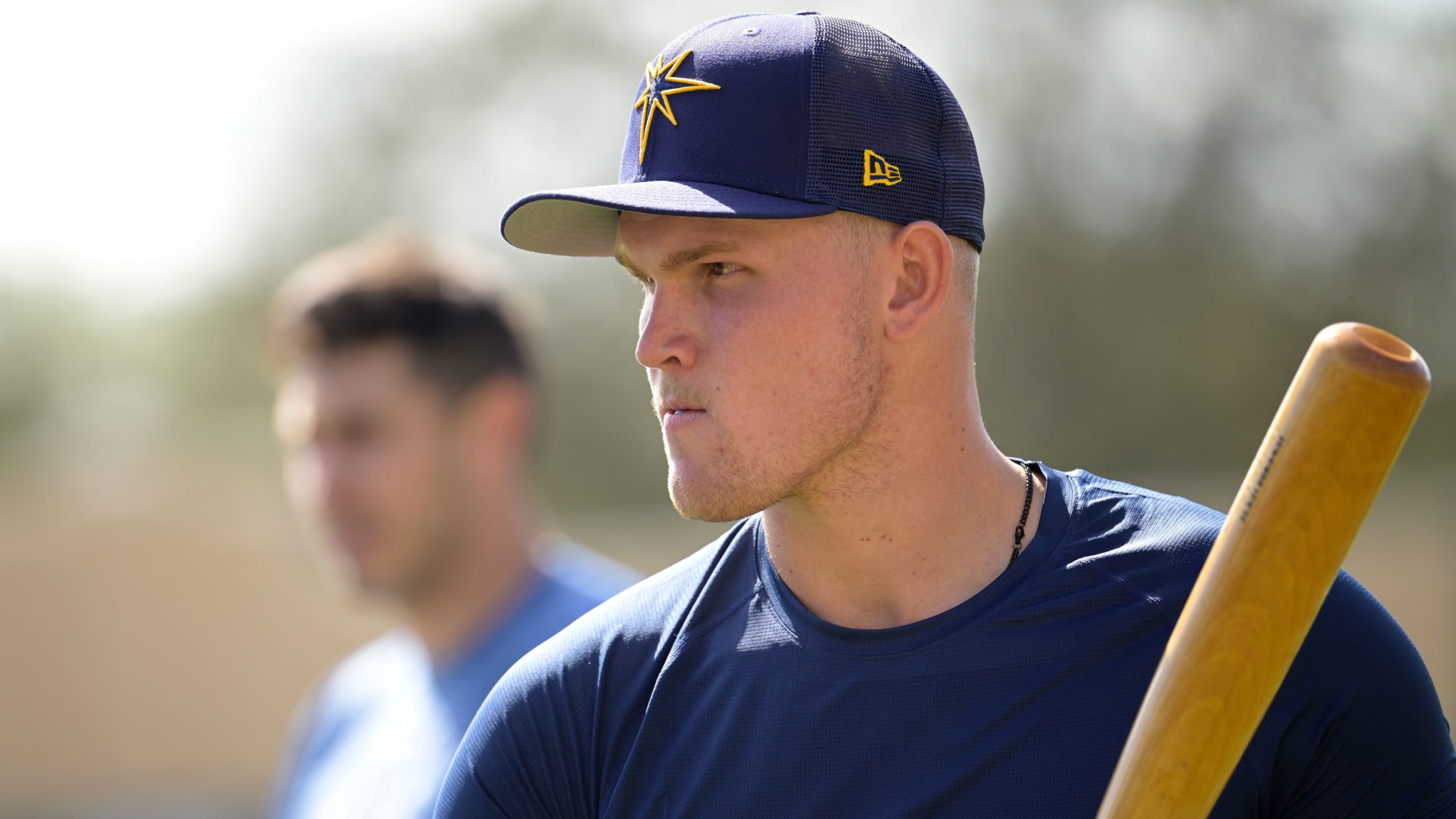 FORT MYERS, Fla. -- If one of the hardest things parents go through is watching their child leave the nest, imagine being Curtis Mead's parents and having your child roost 10,000 miles away from home. Mead was just 18 years old when he signed a contract with the Phillies, and
Top prospect Bradley gets pumped, then gets souvenir
Rays righty secures ball from final out of 7-pitch first -- signed by Justin Turner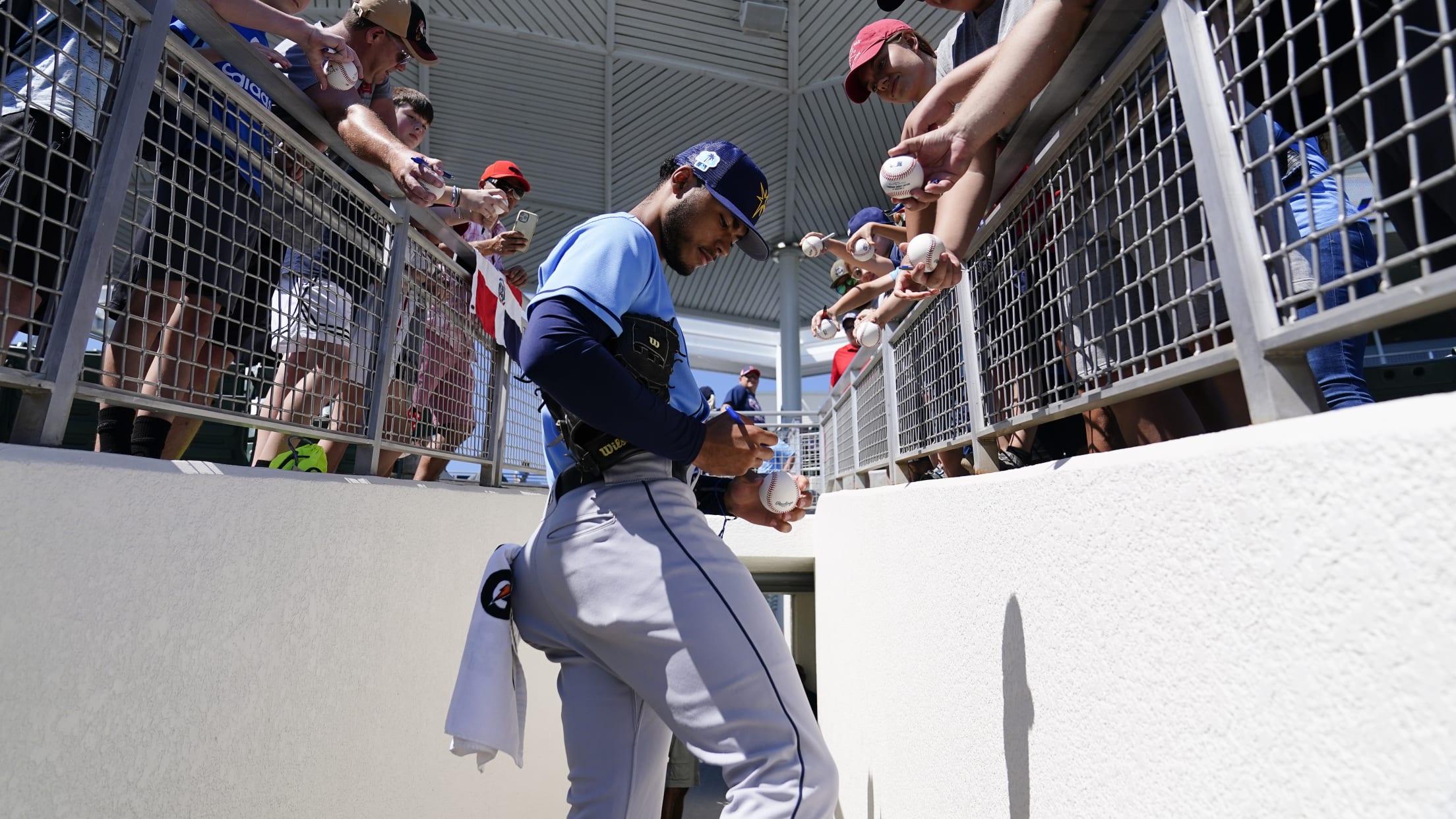 FORT MYERS, Fla. -- Baseball's top prospects carry hype with them everywhere they go, sometimes from the moment they're drafted. These chosen few must balance countless expectations, but they carry so much talent that it's easy to forget just how young they are. And so it was the ultimate feel-good
Q&A: Top prospect Taj Bradley on pro journey, more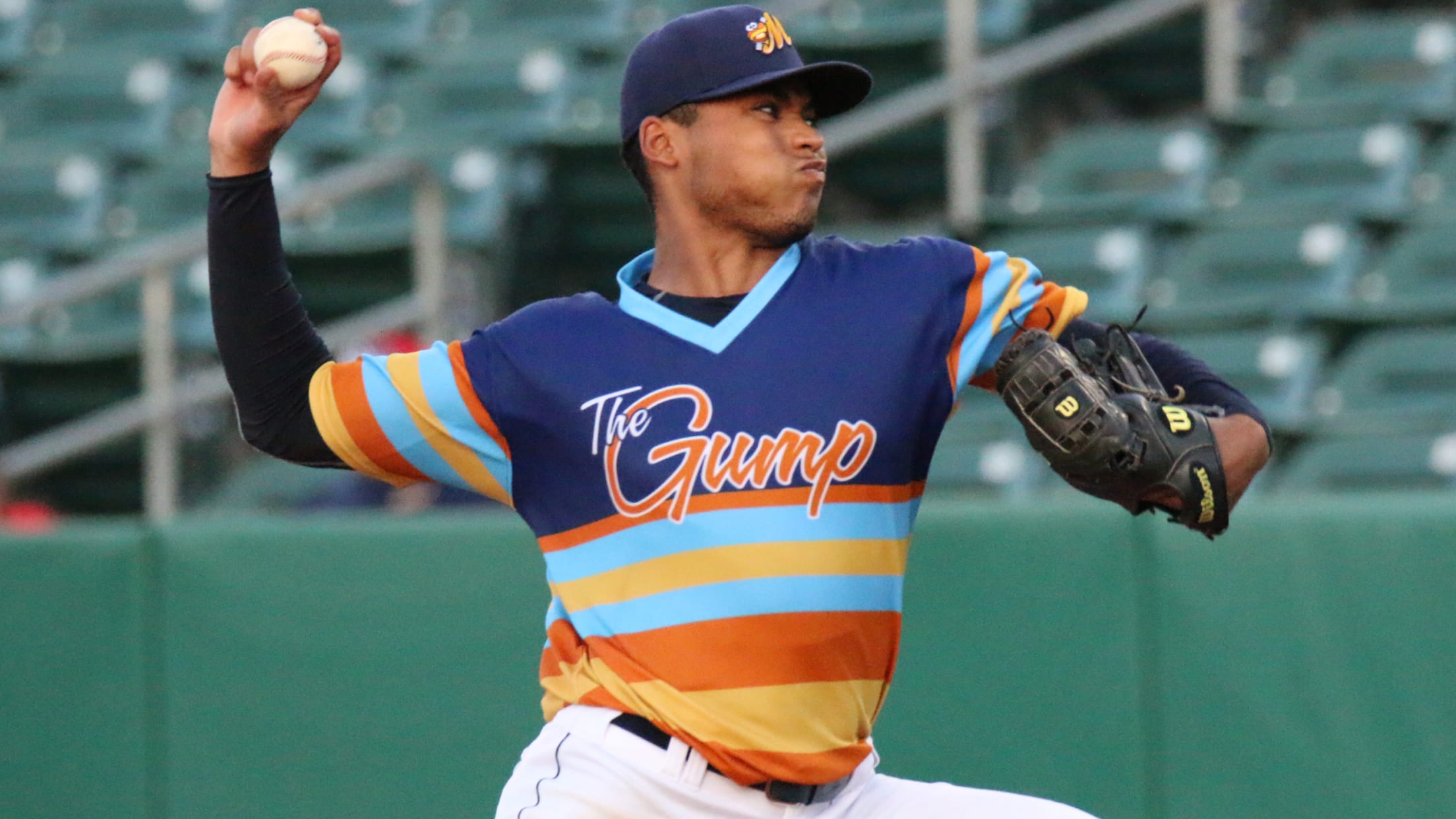 LAKE BUENA VISTA, Fla. -- Over the past two years, few pitchers have dominated the Minors like Taj Bradley. After being selected with Tampa Bay's fifth-round Draft pick in 2018, Bradley is now the Rays' No. 1 prospect after building on his breakout 2021 to reach Triple-A Durham last summer.
Nos. 4, 5 prospects among TB's spring invites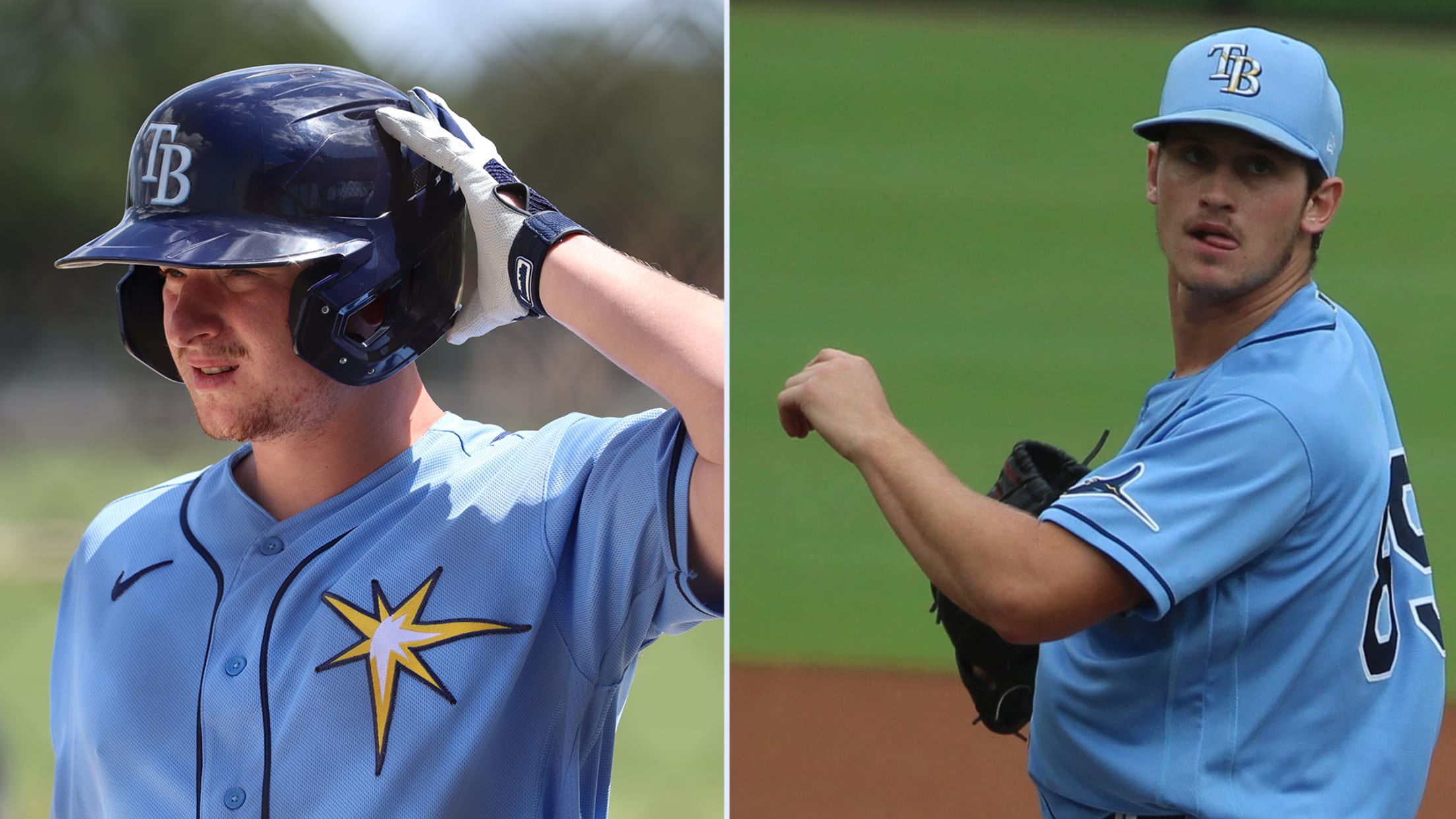 ST. PETERSBURG -- The Rays filled out their Spring Training roster on Thursday, announcing eight Minor League signings and 18 of their own prospects who will be invited to big league camp next month. Tampa Bay agreed to terms with eight players on Minor League contracts with non-roster invitations to
Rays have deal with No. 12 int'l prospect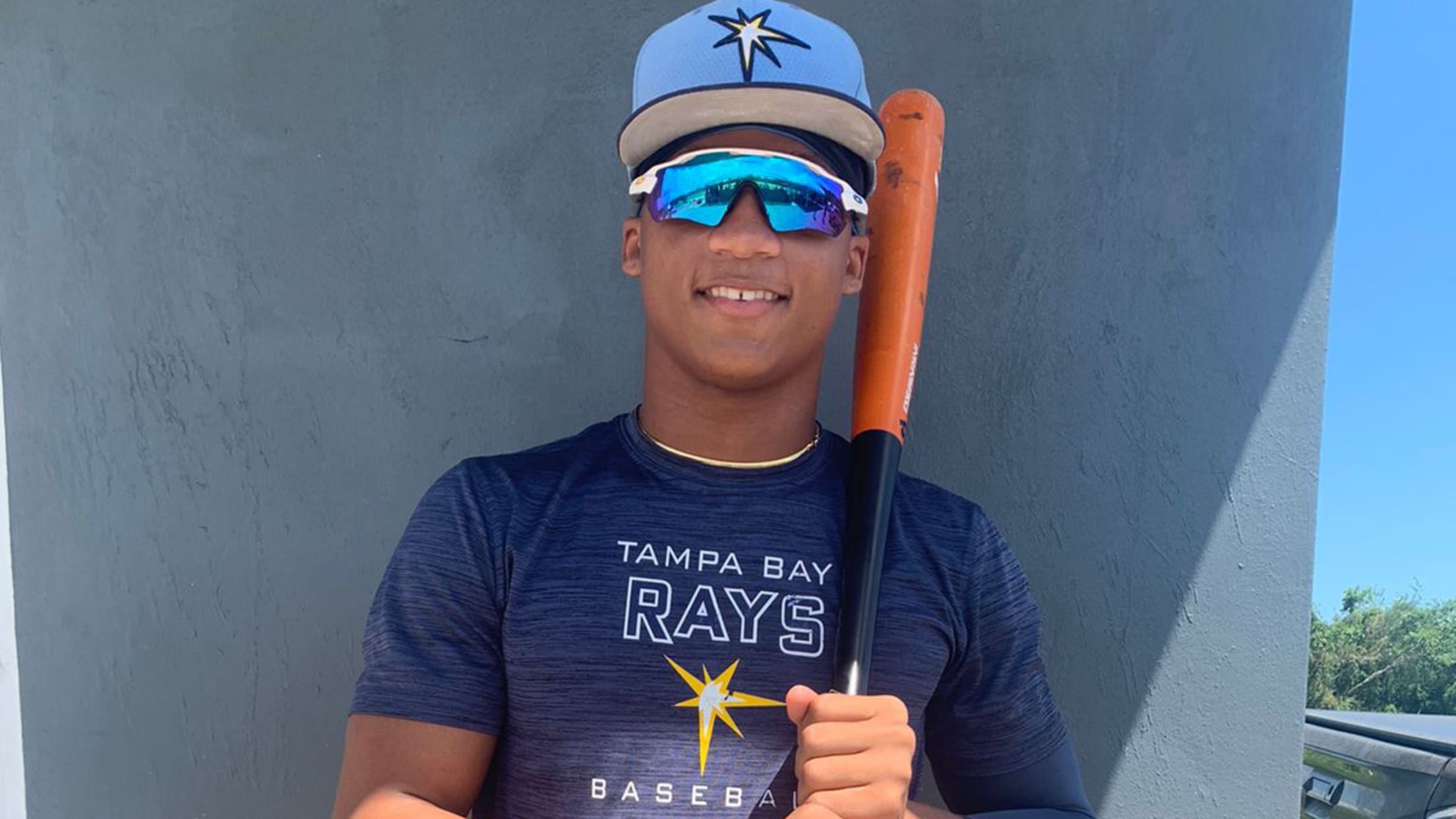 ST. PETERSBURG -- The Rays have shown a commitment to acquiring international talent, and their aggressive approach has made them one of the most active and respected teams on the international market. Their method has landed them another interesting piece atop an international signing day class of 24 players. The
Explore Montgomery's Riverwalk Stadium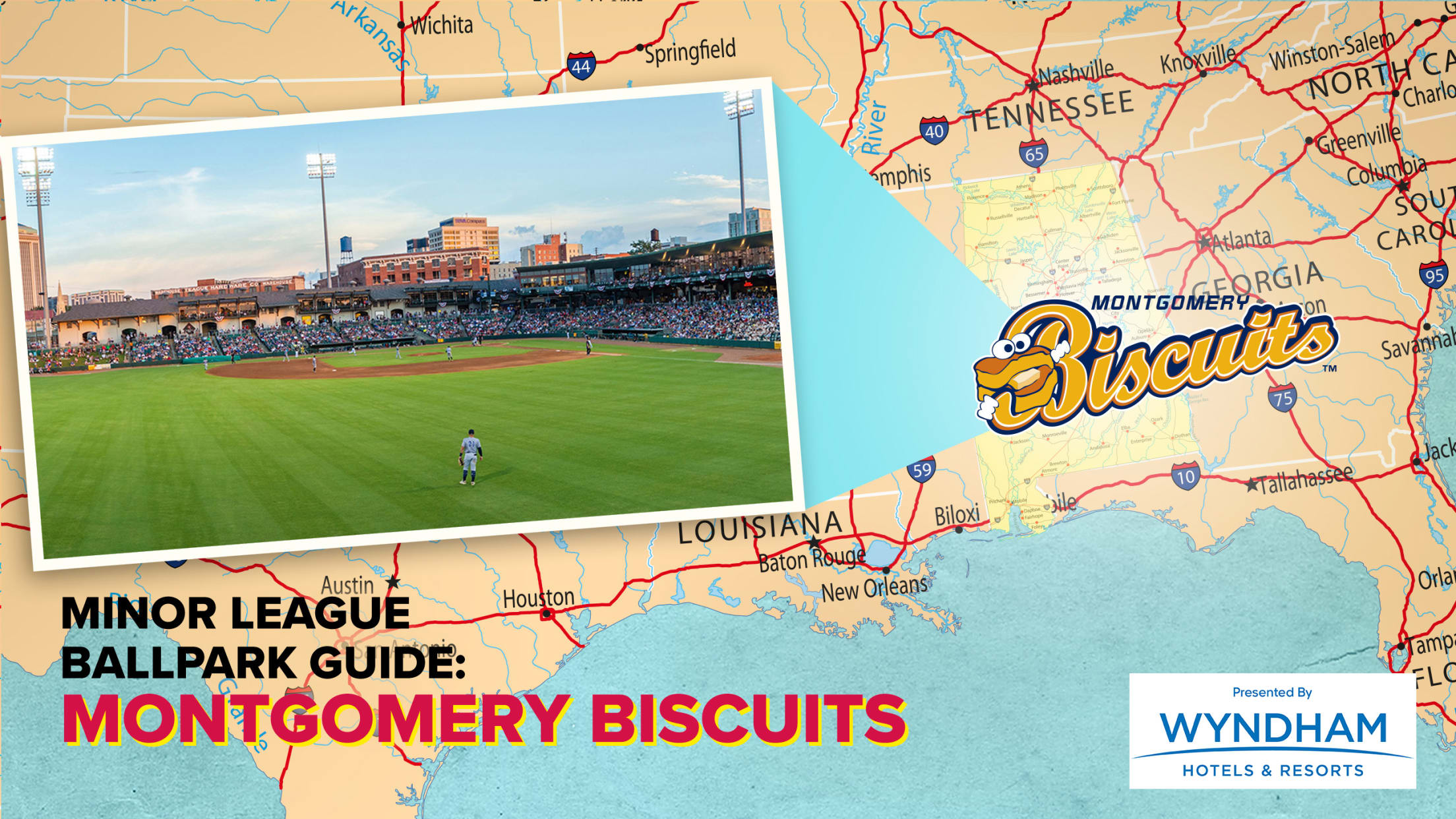 Welcome to Riverwalk Stadium, where the fans choo-choo cheer on the home team in a converted train shed, Southern League baseball dates back to the 19th century and the Biscuits are always cooking up a good time.
Rays' top two prospects among 40-man additions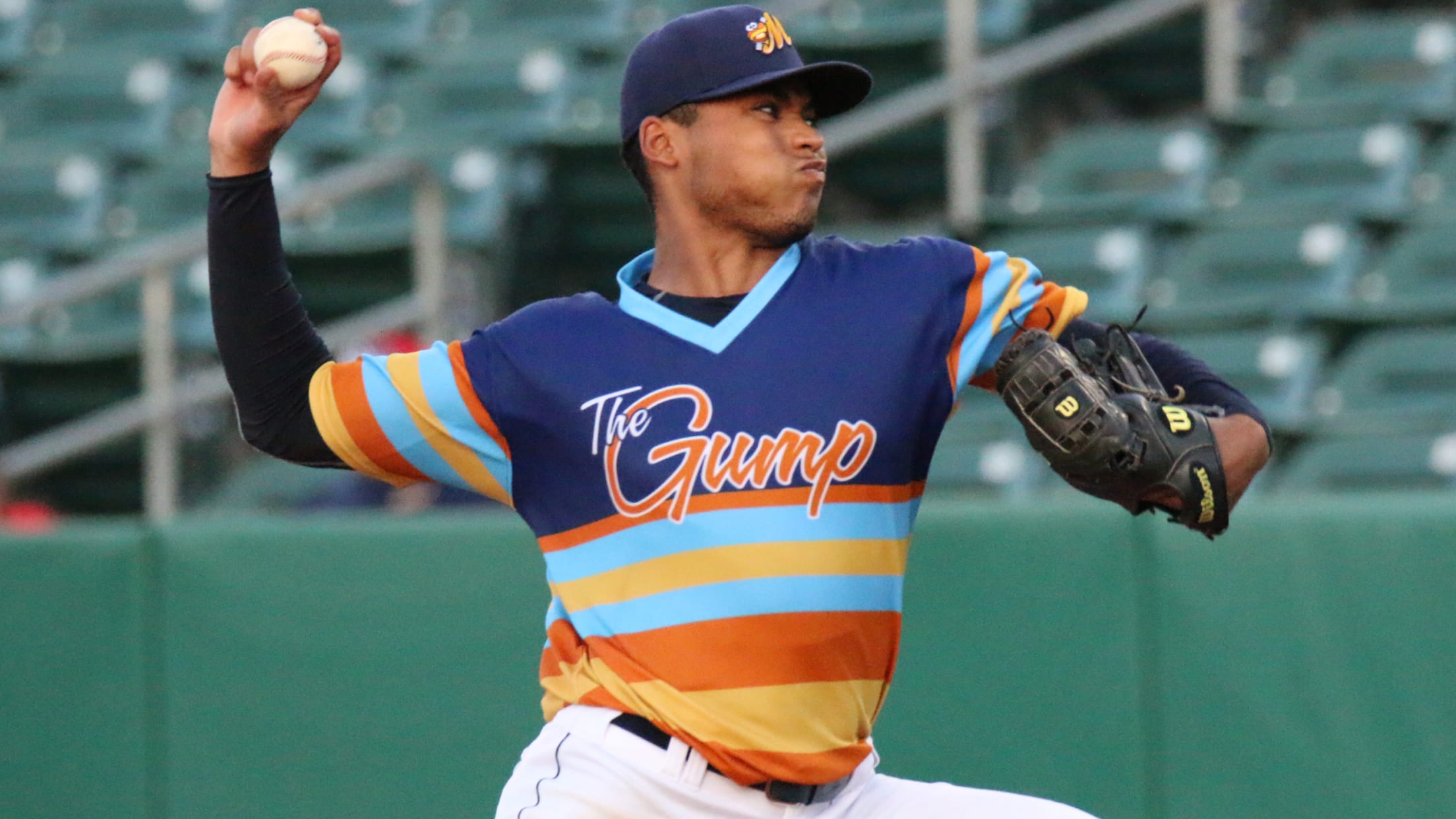 ST. PETERSBURG -- The Rays stared down their annual dilemma as Tuesday's reserve list deadline approached, needing to protect a small horde of talented prospects from the Rule 5 Draft but lacking the 40-man roster space to keep them all. Tampa Bay's front office worked through the roster crunch by
Julien, Reifert earn AFL weekly awards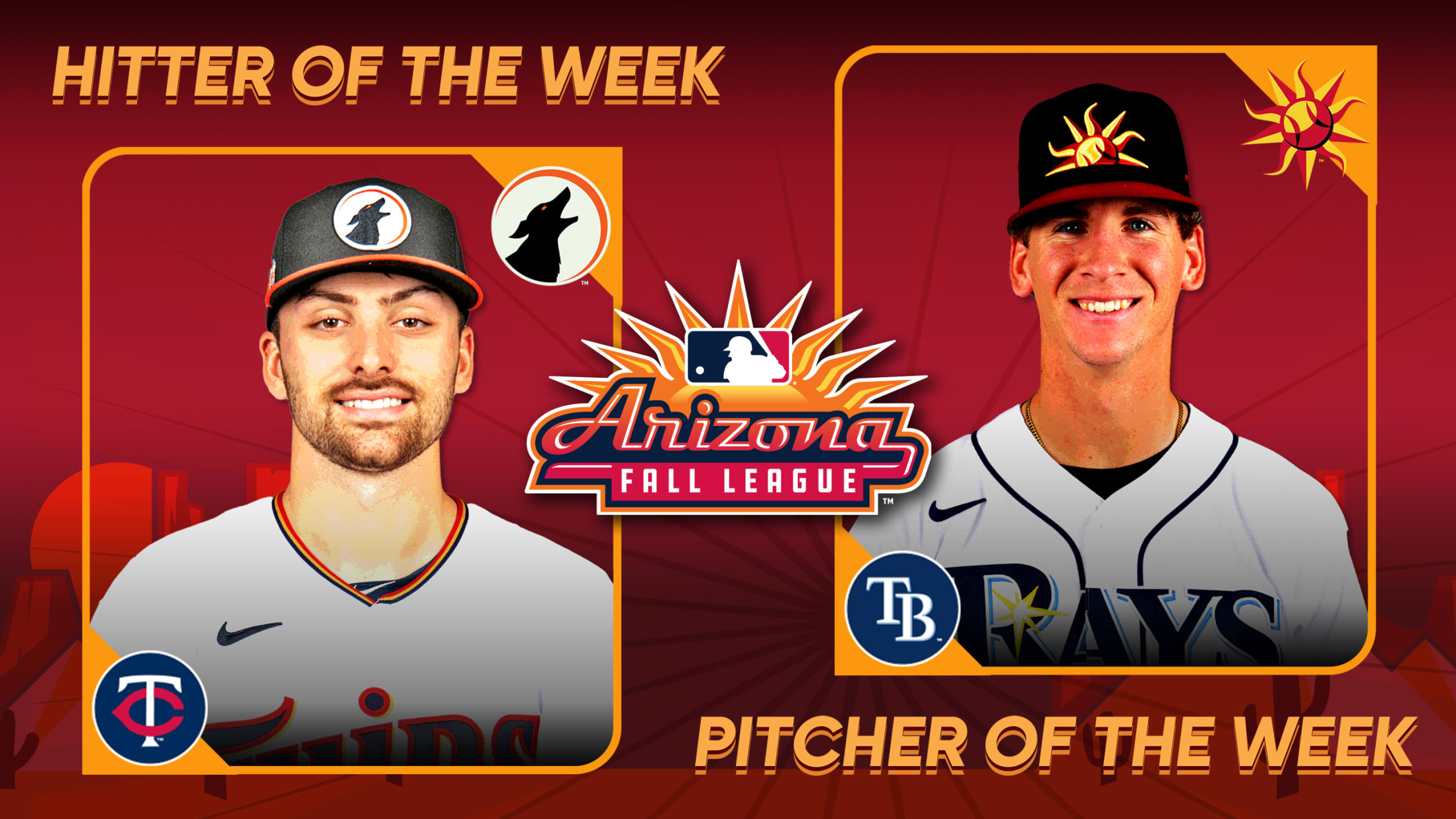 Twins infielder Edouard Julien and Rays right-hander Evan Reifert came into Week 4 of the Arizona Fall League season with some serious momentum. And they both continued to pick up steam. Julien was named the AFL's NFP Hitter of the Week with Glendale, while Reifert took home NFP Pitcher of
Reifert continues dominant run in Fall League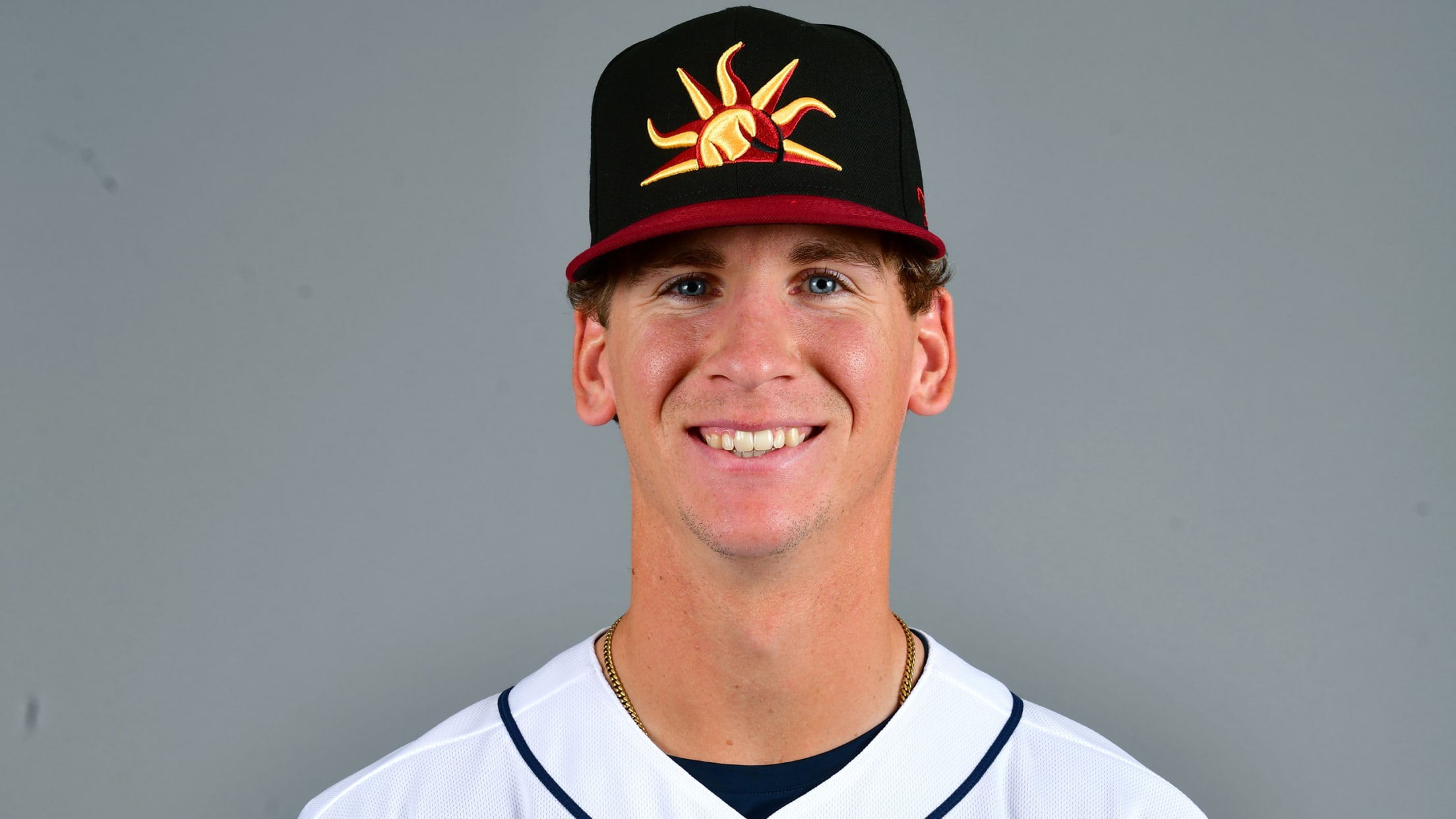 GLENDALE, Ariz. -- Evan Reifert has faced 33 batters over the past four weeks in the Arizona Fall League. He has struck out 20 of them. That's just one way to appreciate the AFL dominance the right-handed reliever has exhibited this autumn -- and extended with another dominant outing Saturday.
Rays' Simon leads Arizona Fall League with 18 RBIs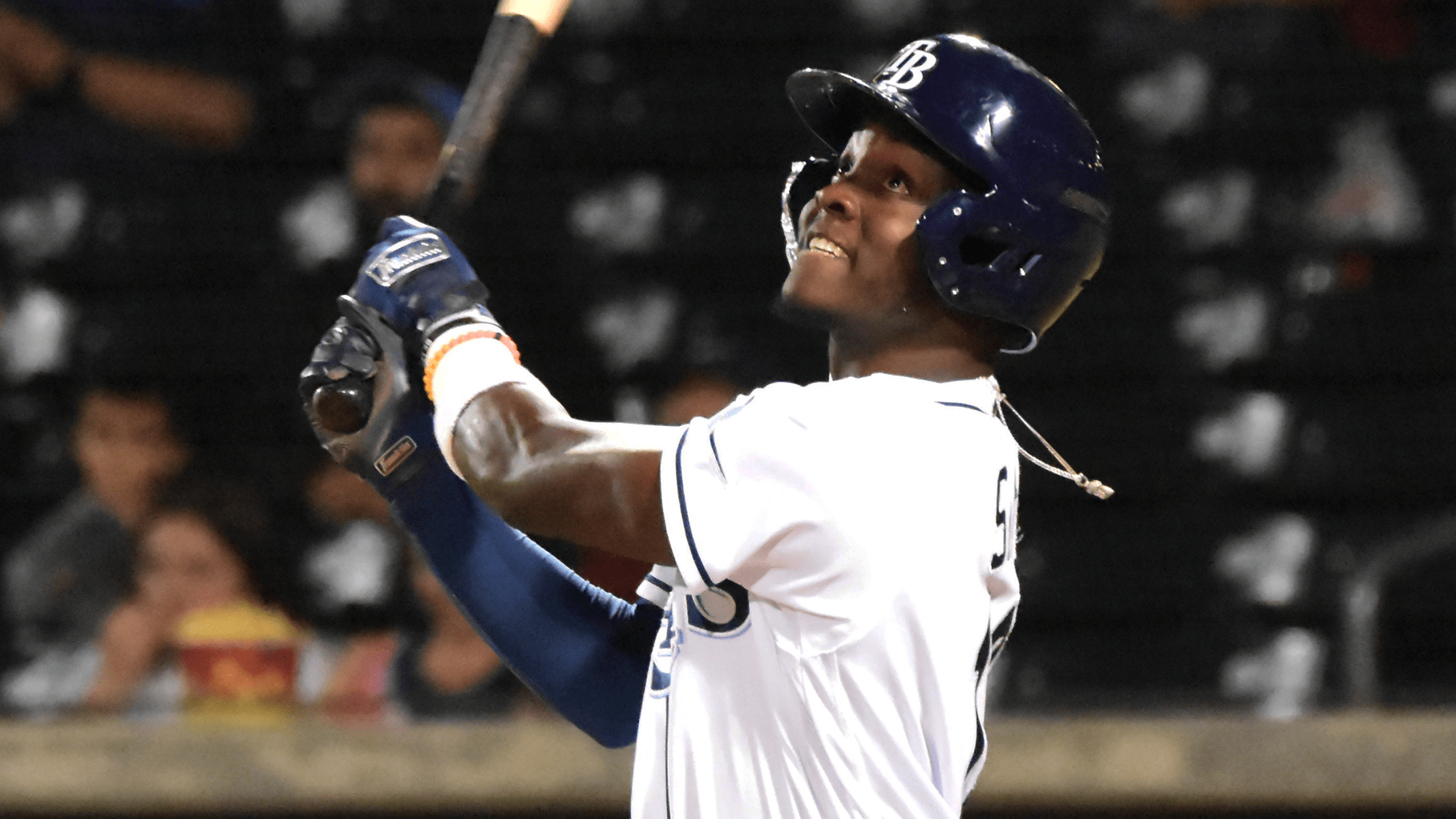 MESA, Ariz. -- Take in a Solar Sox game during the 2022 Fall League and there is an unmistakable persistent chatter buzzing around the team; odds are, it's from a conversation started by Ronny Simon. The unofficial heartbeat of the Mesa club is the official league leader in RBIs through