Honeywell undergoes ulnar nerve procedure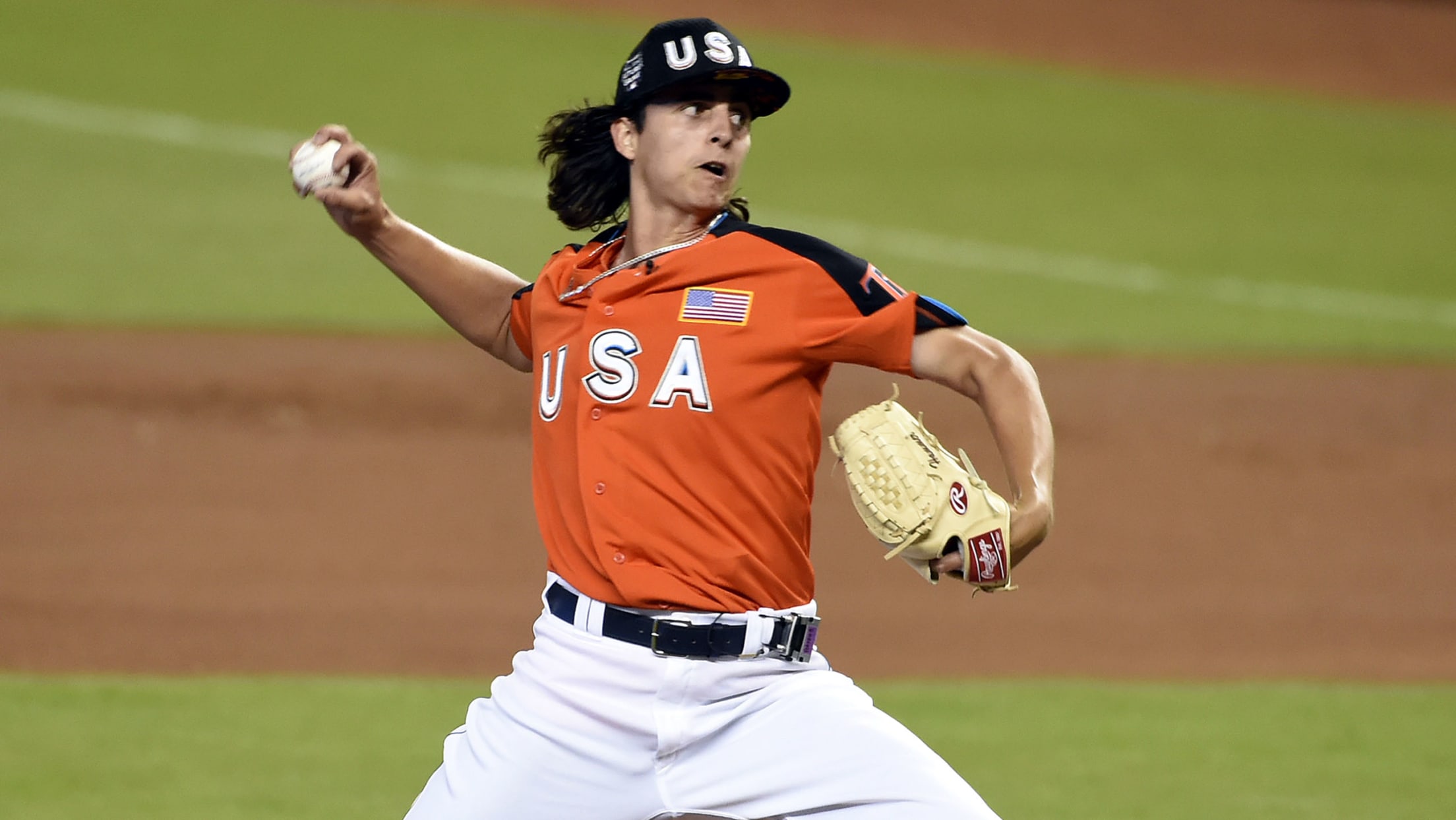 Rays pitching prospect Brent Honeywell Jr. underwent a decompression procedure on his right ulnar nerve on Wednesday in Los Angeles, the team formally announced on Thursday. Honeywell is no stranger to surgeries. His 2018 season ended after undergoing Tommy John surgery and the '19 season was also lost after he
The Rays' Top 5 international signings of all time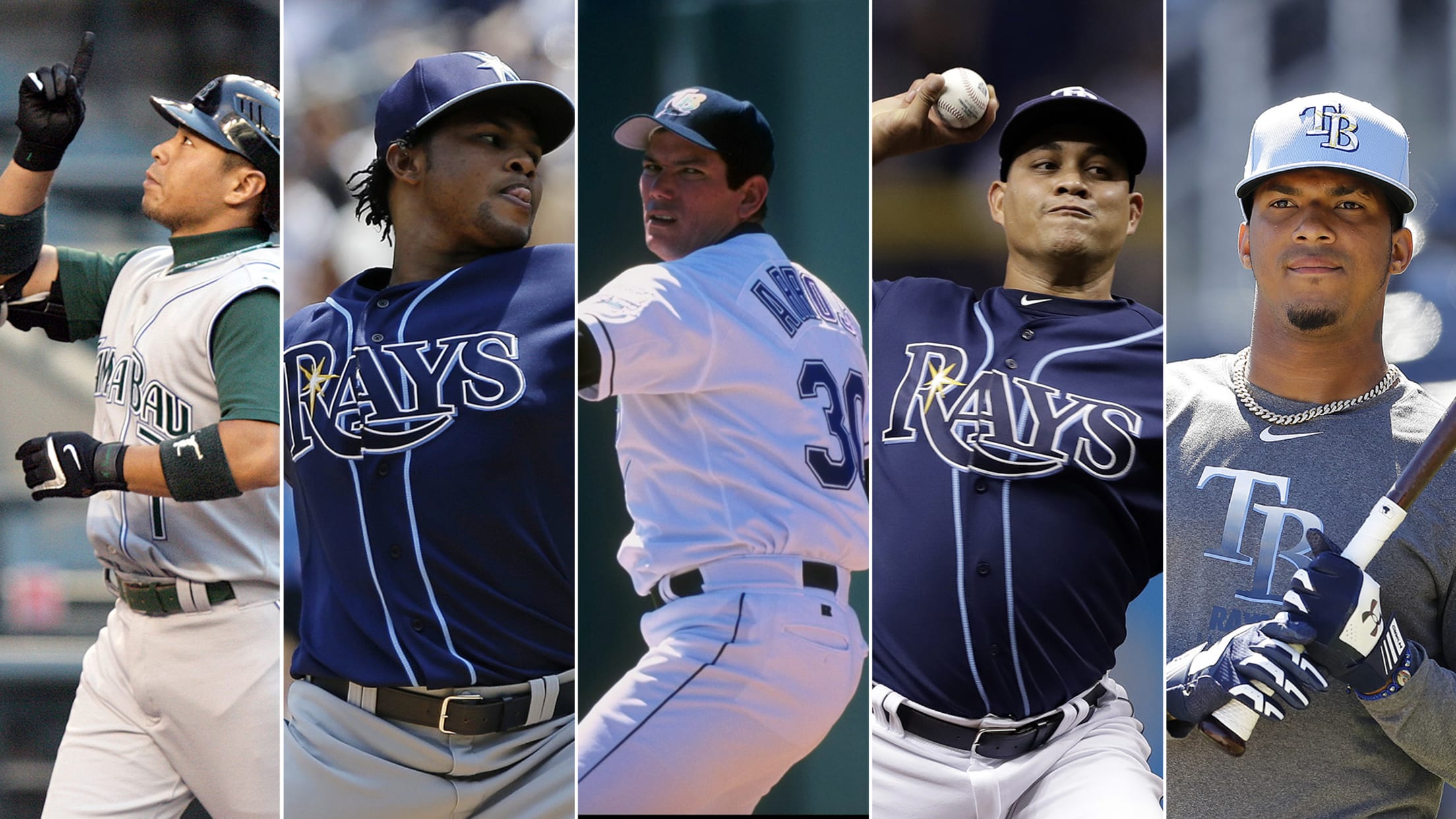 After not making many splashes in the international signing market during the early years of the franchise, the Rays organization has since emphasized finding talent from all over the world. Heading into the 2020 season, Tampa Bay's 40-man roster has at least one player from 10 countries, including Japan, Venezuela,
Vlad Jr. or Wander Franco? Executives weigh in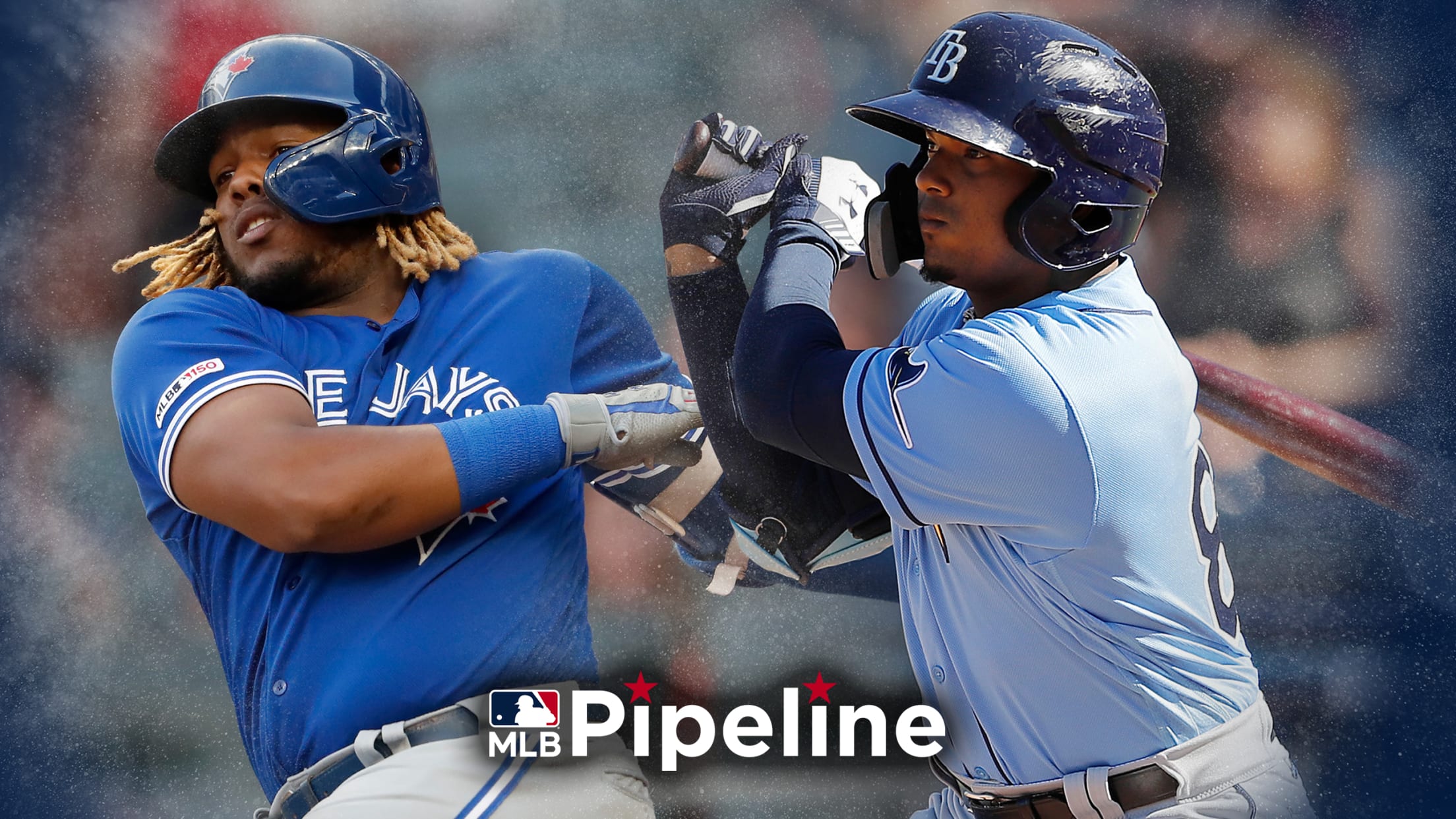 Scouts rarely hand out top-of-the-scale 80 grades and we try to be just as stingy at MLB Pipeline. When we do slap an 80 on a prospect, it's usually for a quantifiable tool, such as speed or fastball velocity.
30 prospects we'll be talking about in 2022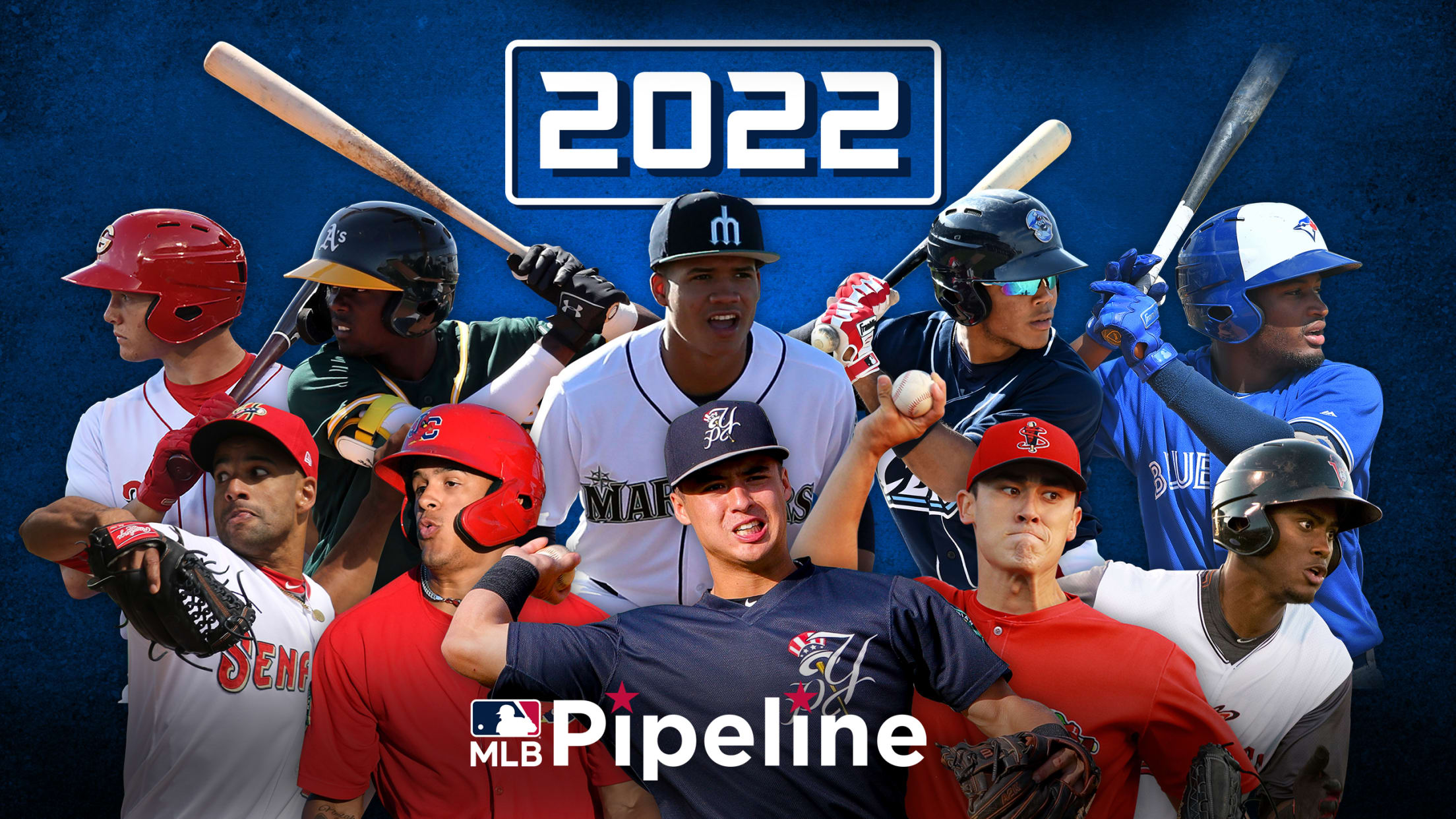 Right now, all baseball fans can do is look ahead to the future. We decided to take that to the extreme by looking two years down the road at which prospects we expect to be big names in 2022. The fact that 14 of the Top 20 players on MLB
How season delay impacts AL East clubs
The indefinite delay of Major League Baseball due to the coronavirus pandemic has left teams with much more time for evaluation than originally planned. In the American League East, the uncertainty of when the games will begin has unique implications for each team. Here is a look. Blue Jays Toronto's
Notes: McClanahan impresses Rays; roster cuts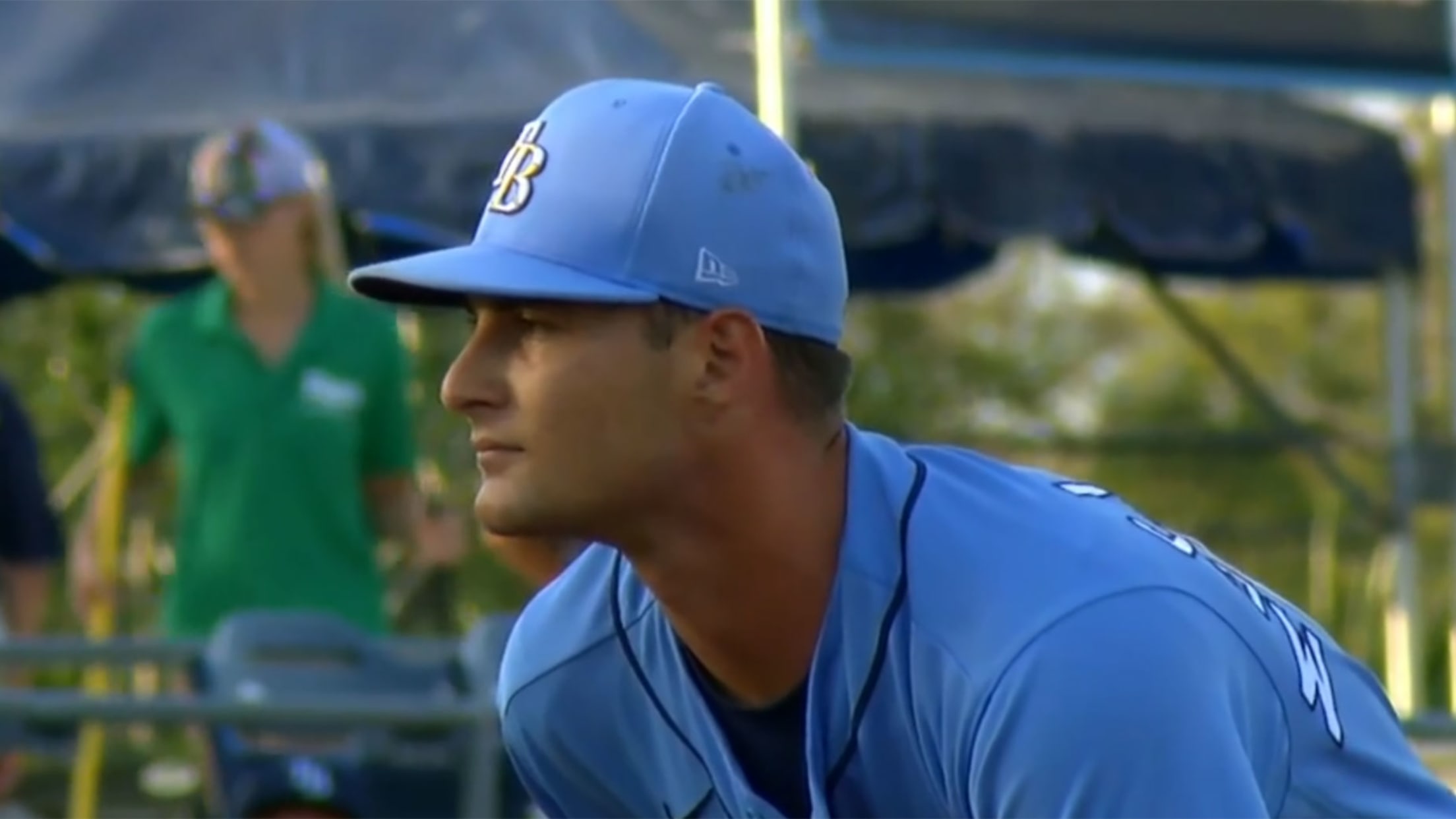 PORT CHARLOTTE, Fla. -- Shane McClanahan doesn't have to go far to get valuable advice in his first big league camp. His locker was placed right next to Blake Snell's, with Charlie Morton just one locker to his left. "It's pretty cool," McClanahan said. "Watch them and how they go
Stocked Rays have top farm system in MLB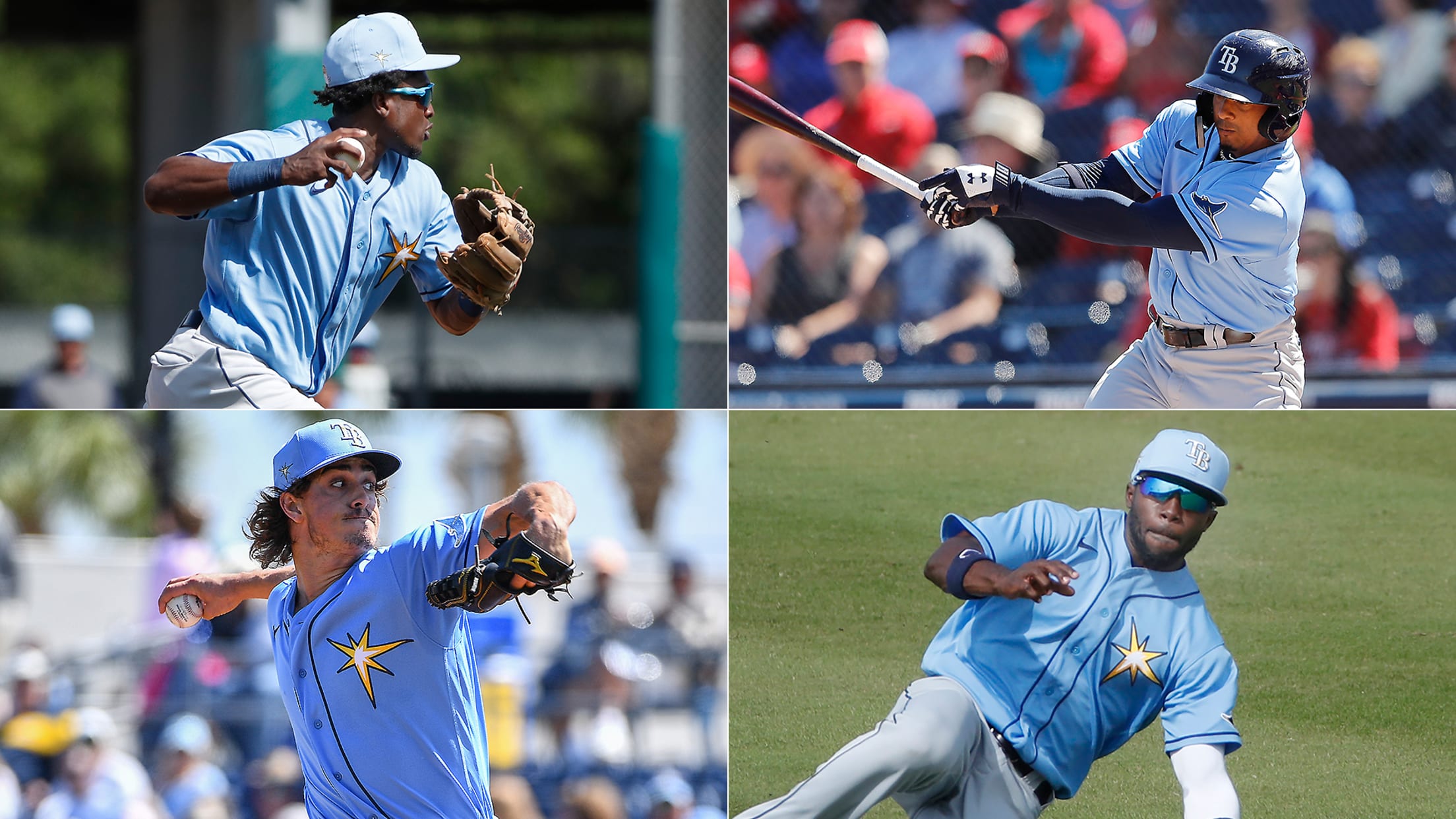 The Rays have World Series aspirations at the Major League level in 2020, but the future of the organization also appears to be bright. MLB Pipeline unveiled the top farm systems on Tuesday, and the Rays checked in at No. 1. Tampa Bay's stellar system features dominant arms, international signings
Q&A with Rays prospect Joe Ryan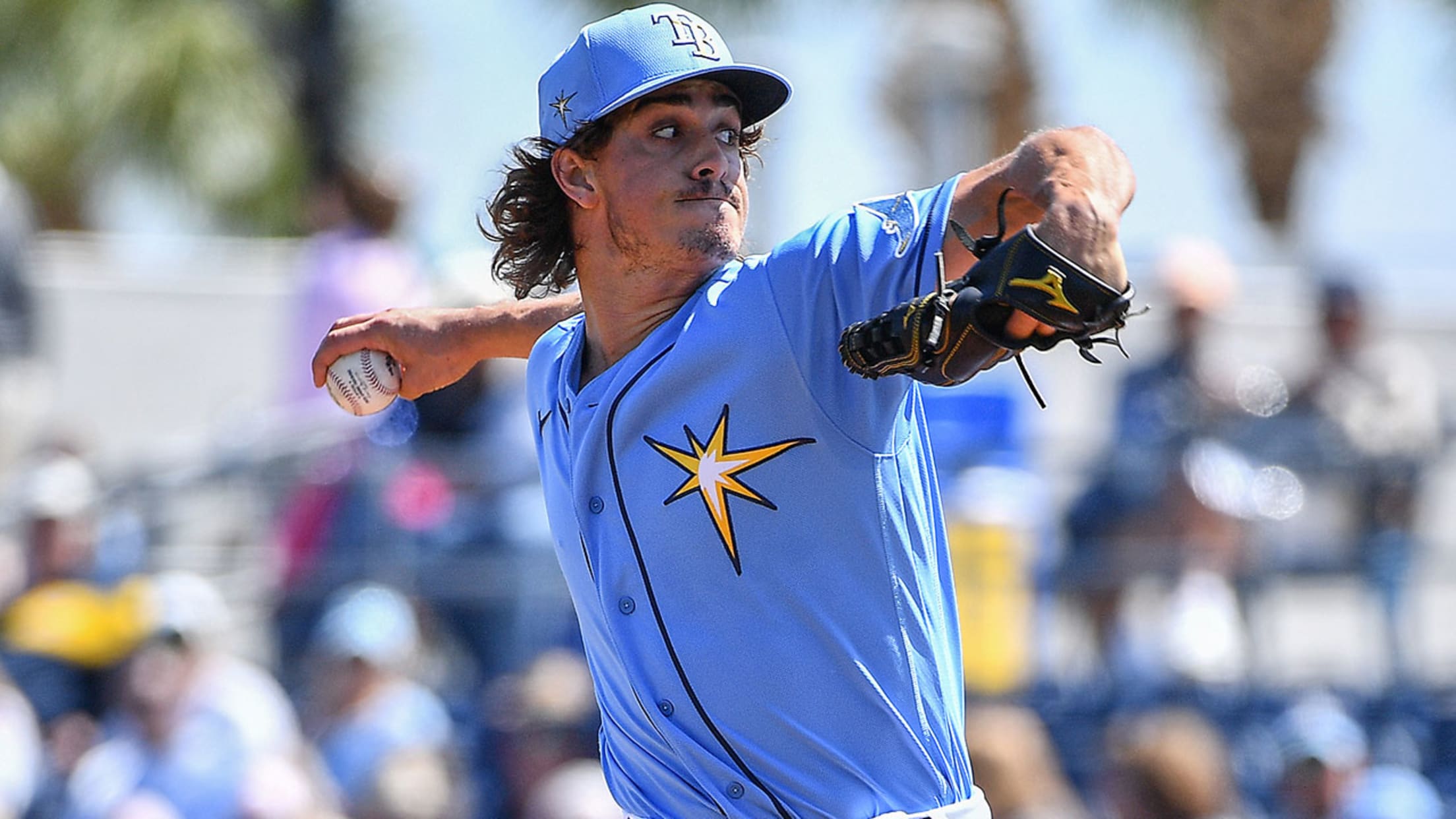 PORT CHARLOTTE, Fla. – Joe Ryan was the Rays' seventh-round pick in the 2018 Draft, selected out of Division II Cal State Stanislaus, where he went 8-1 with a 1.65 ERA and 127/13 K/BB as a senior. The Rays' No. 8 prospect emerged as one of the Draft's biggest steals
Rays pull off a triple play (3x for Kelly)
Snell on track for Monday start; Ryan K's 5 in 3 scoreless innings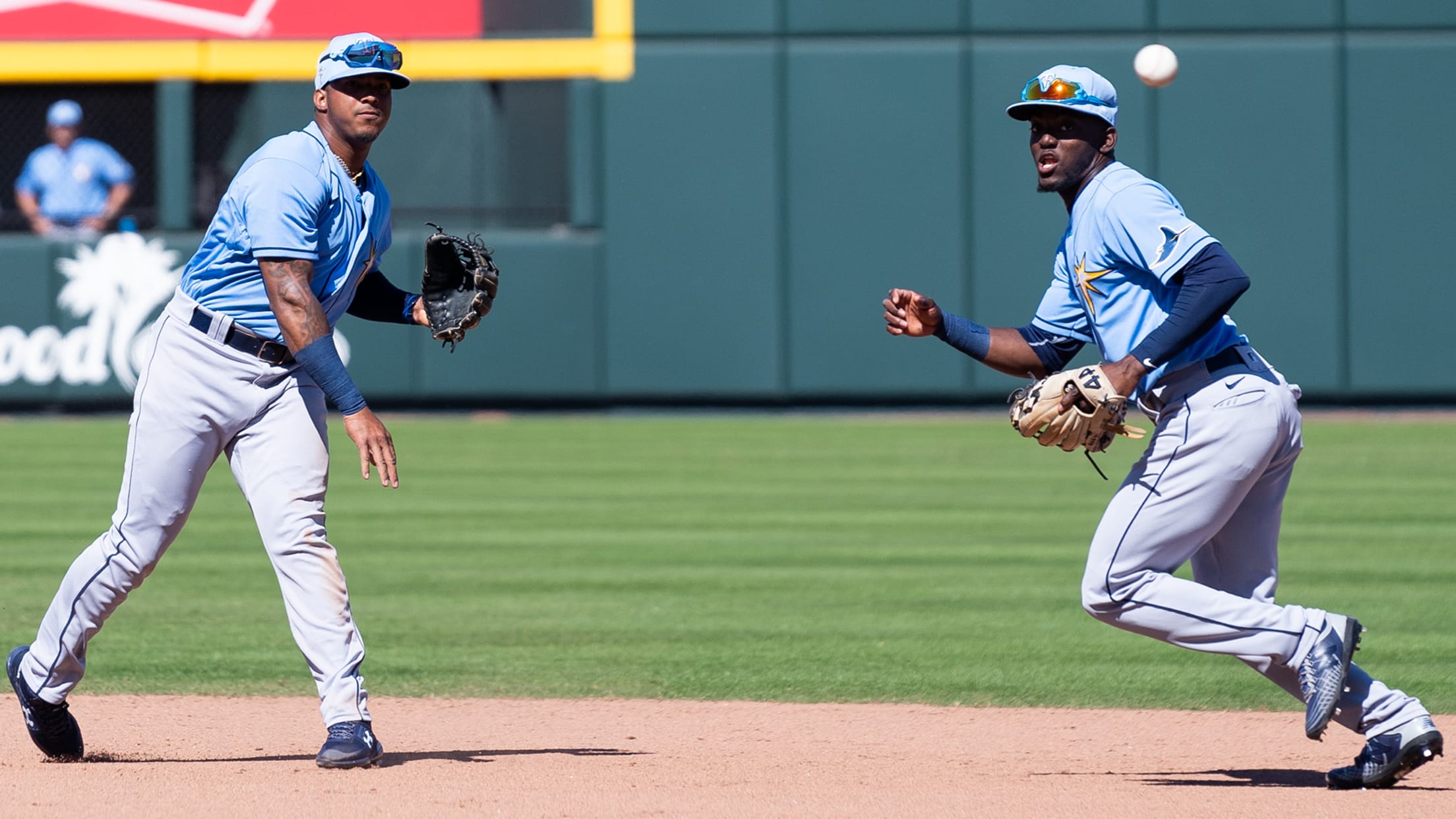 NORTH PORT, Fla. -- Most fans haven't attended a game in which a triple play is completed. It's one of the rarest plays in the sport, but apparently the chances of one occurring increase anytime Dalton Kelly is on the field. Throughout his career, Kelly has seen three triple plays
Who's having most impressive spring for Rays?
Players pick the standouts halfway through Spring Training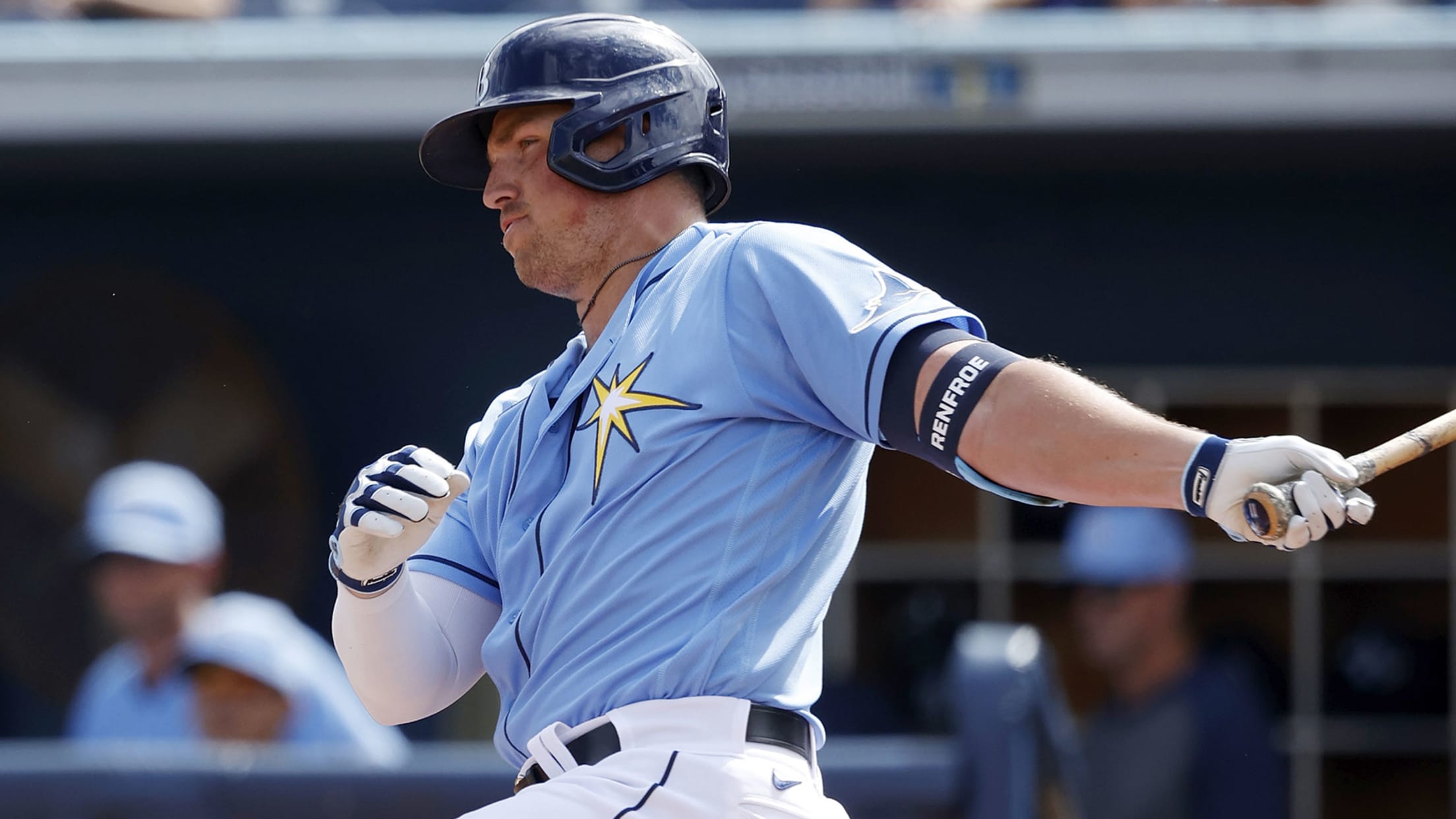 PORT CHARLOTTE, Fla. -- At the halfway point of Spring Training, the Rays are beginning to get a good sense of the talent they have inside the clubhouse. Tampa Bay currently has 67 players in camp, all possessing a unique skill set. But as spring has progressed, some players have
Franco to play in Olympic qualifier (source)
Former All-Star Bautista will also headline Dominican club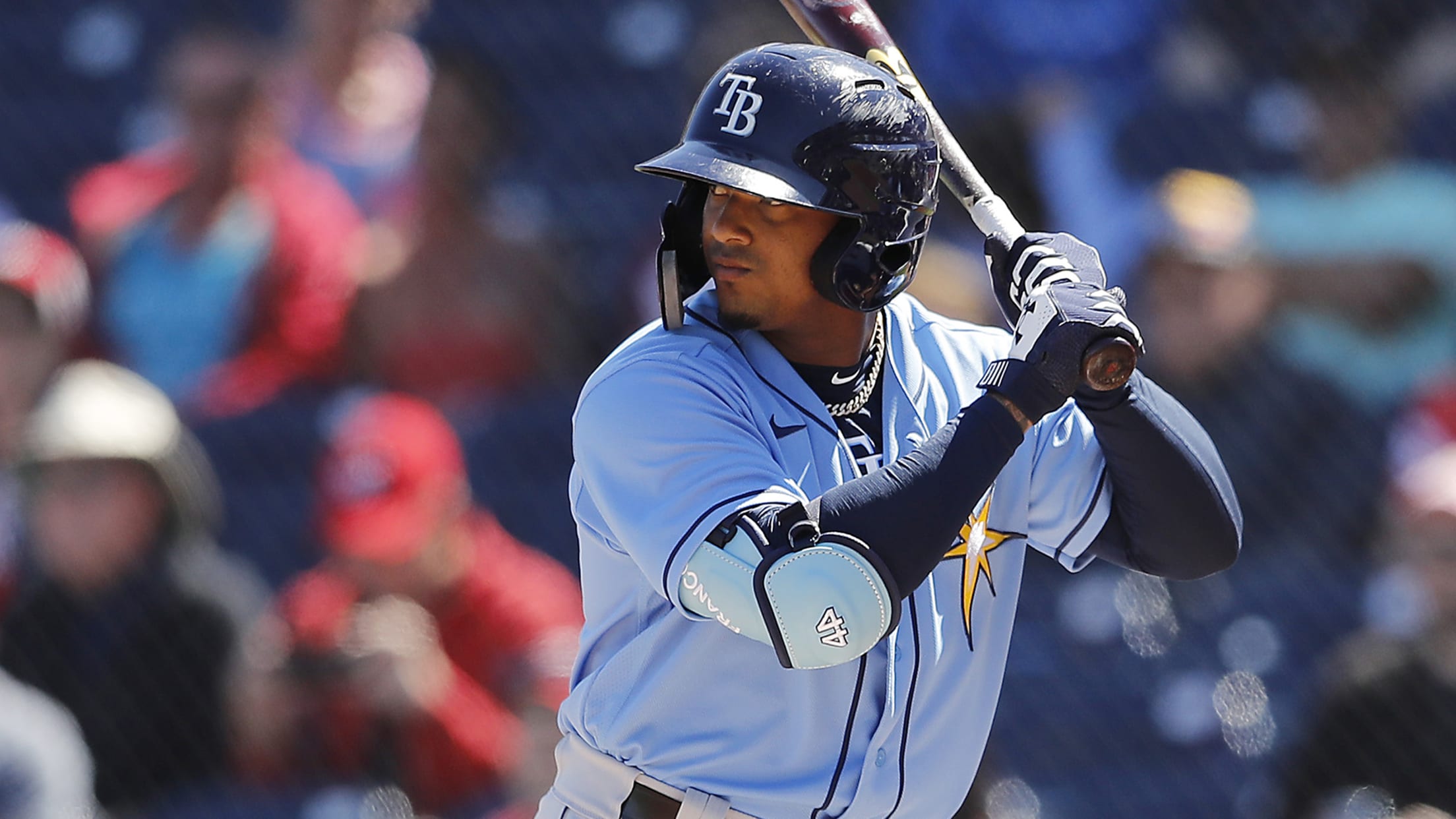 Rays shortstop Wander Franco, MLB's No. 1 overall prospect, will play for the Dominican Republic in the Olympic qualifier later this month, a source told MLB.com's Juan Toribio. The Rays have not confirmed the decision.
Here are the Rays' 2020 Top 30 Prospects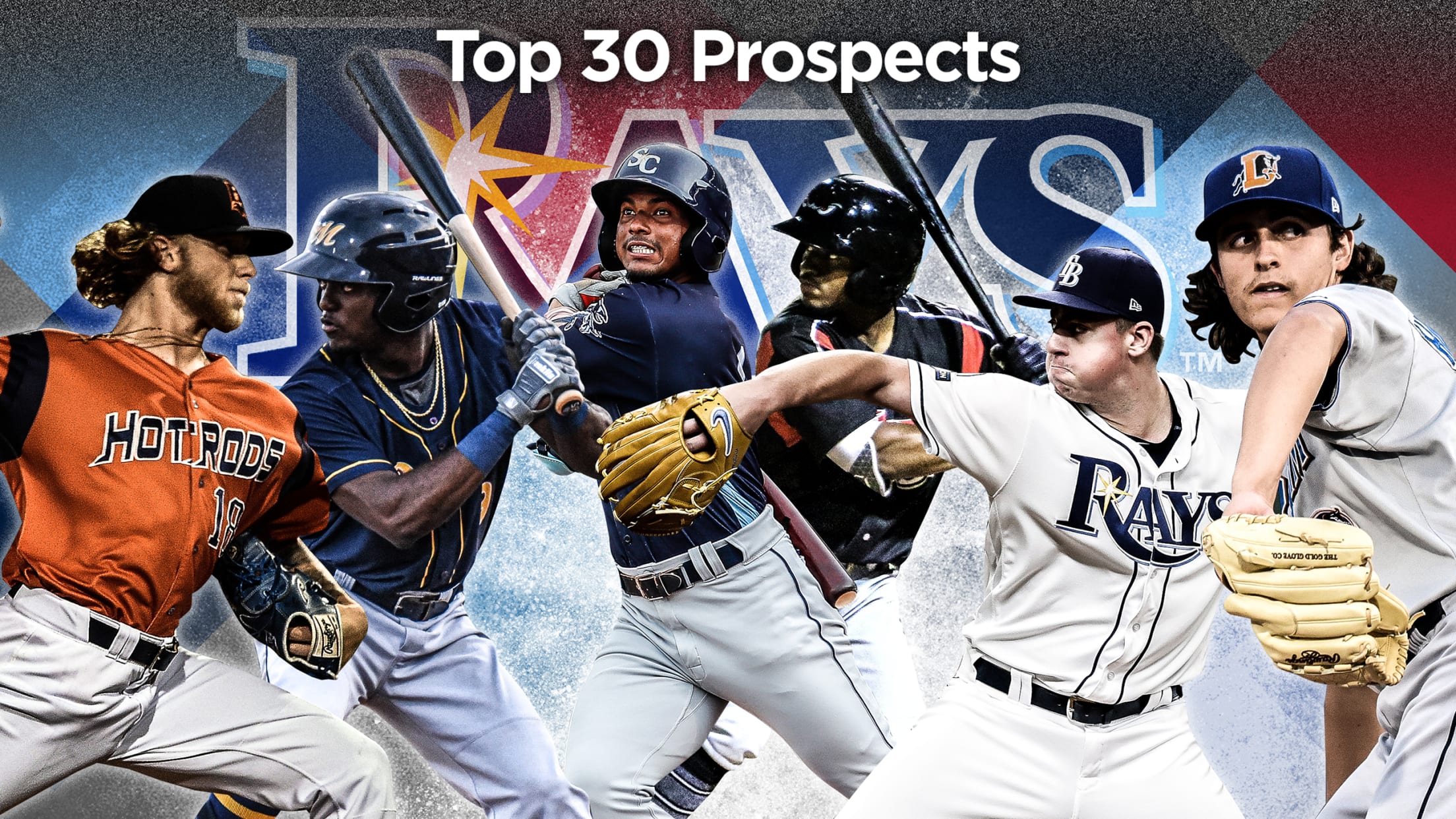 The Tampa Bay Rays reached the postseason last year for the first time since 2013, claiming the American League's second Wild Card spot with a 96-66 record that trailed only the Yankees in the American League East. Those 96 wins were one short of matching a 22-year franchise record and
Got Wander lust? Franco may debut soon
Morton scoreless in first outing; Beeks, Fairbanks impress; B. Lowe leads offense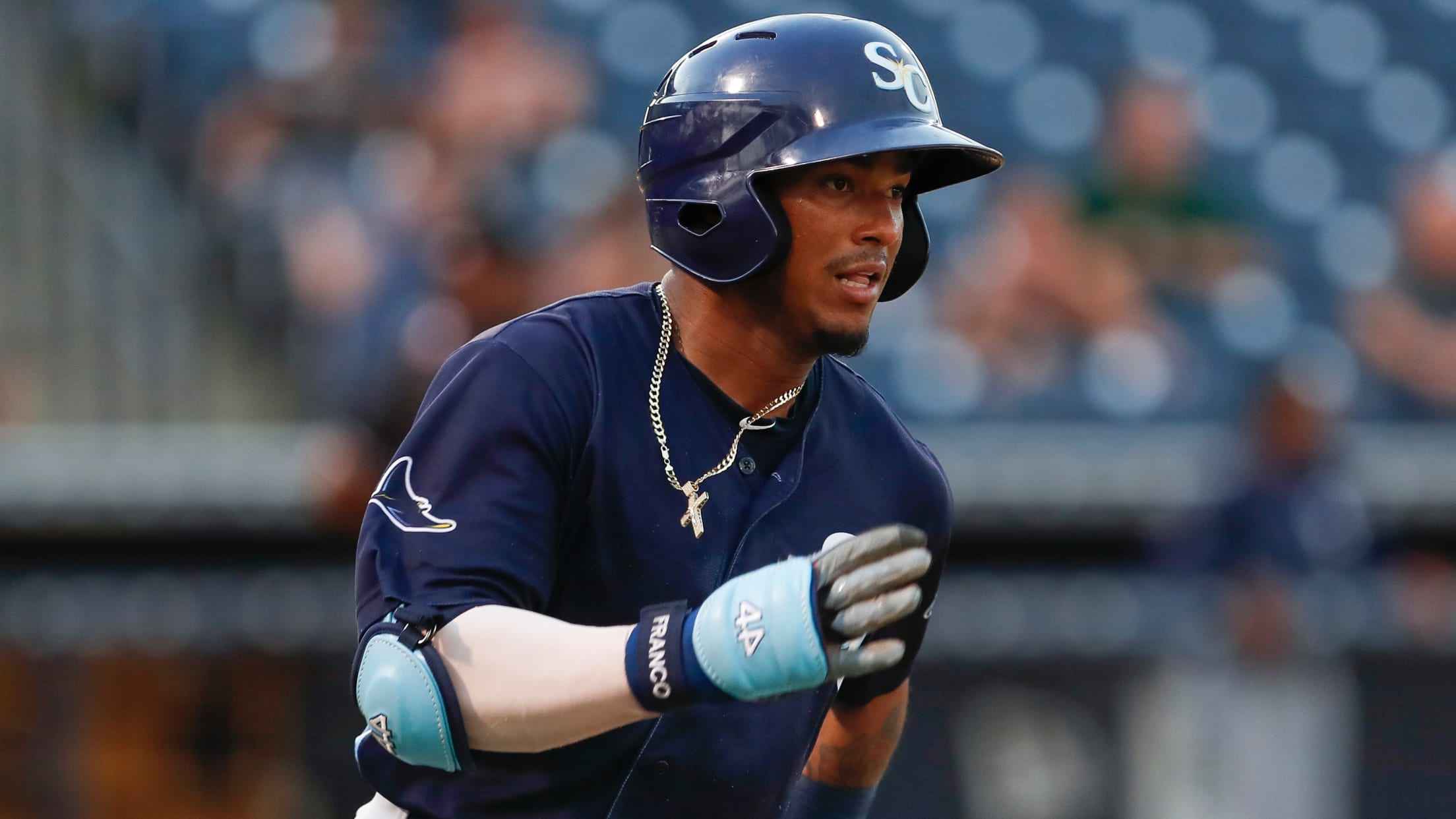 SARASOTA, Fla. -- Wander Franco, the No. 1 overall prospect per MLB Pipeline, is hoping to make his Major League debut at some point during the 2020 season, but Rays fans will likely get a look at the 18-year-old phenom during Spring Training games this week.
Rays phenom Franco poised for a big year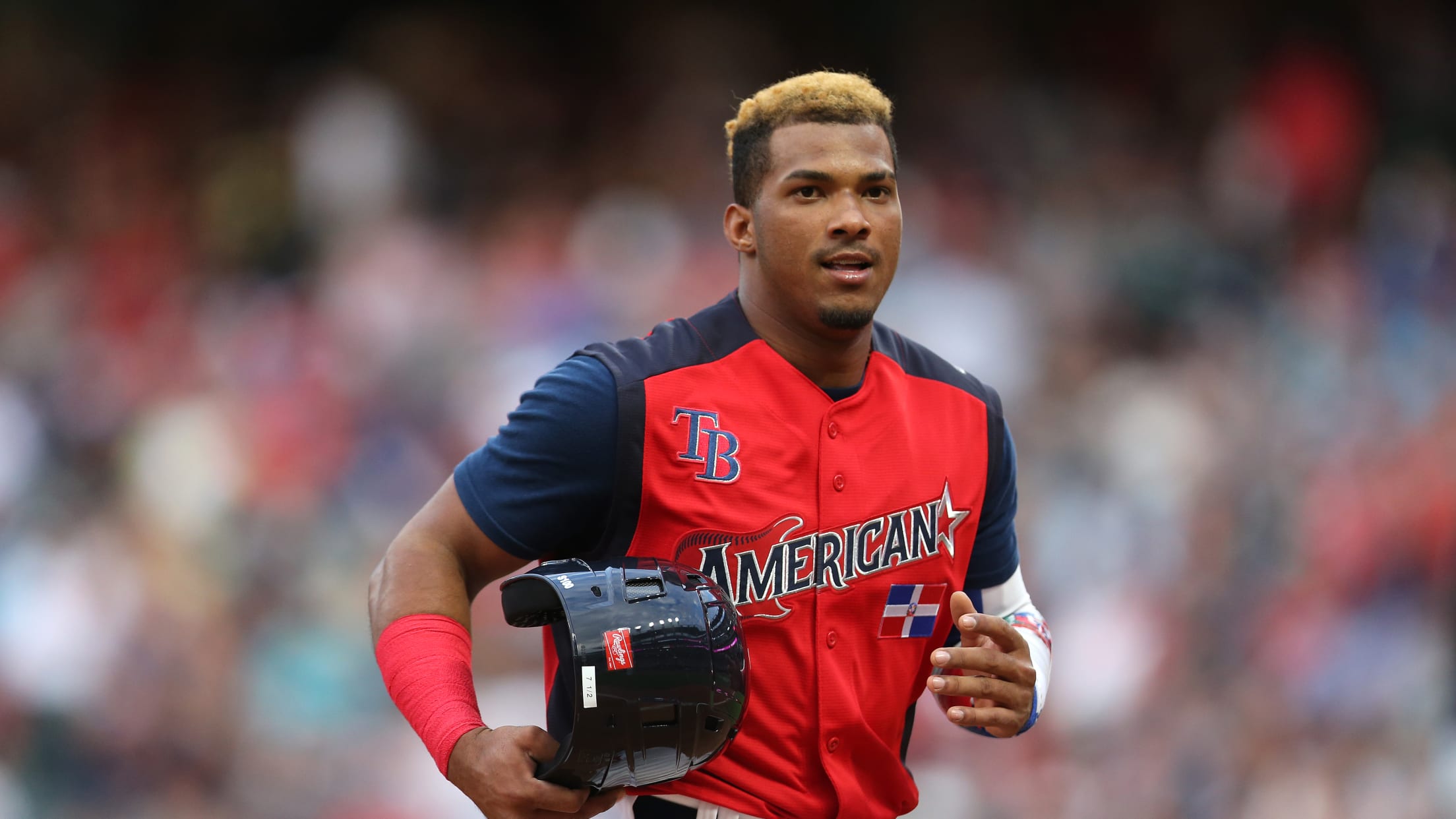 PORT CHARLOTTE, Fla. -- Over the years, the Rays have stockpiled elite prospects in their farm system, and it's starting to pay dividends. Tampa Bay has six prospects in the MLB Pipeline top 100 list, the most of any organization. But even in a stacked farm system like Tampa Bay's,
Honeywell feeling 'better each time' he throws
Rays' No. 4 prospect progressing in rehab following 2 missed seasons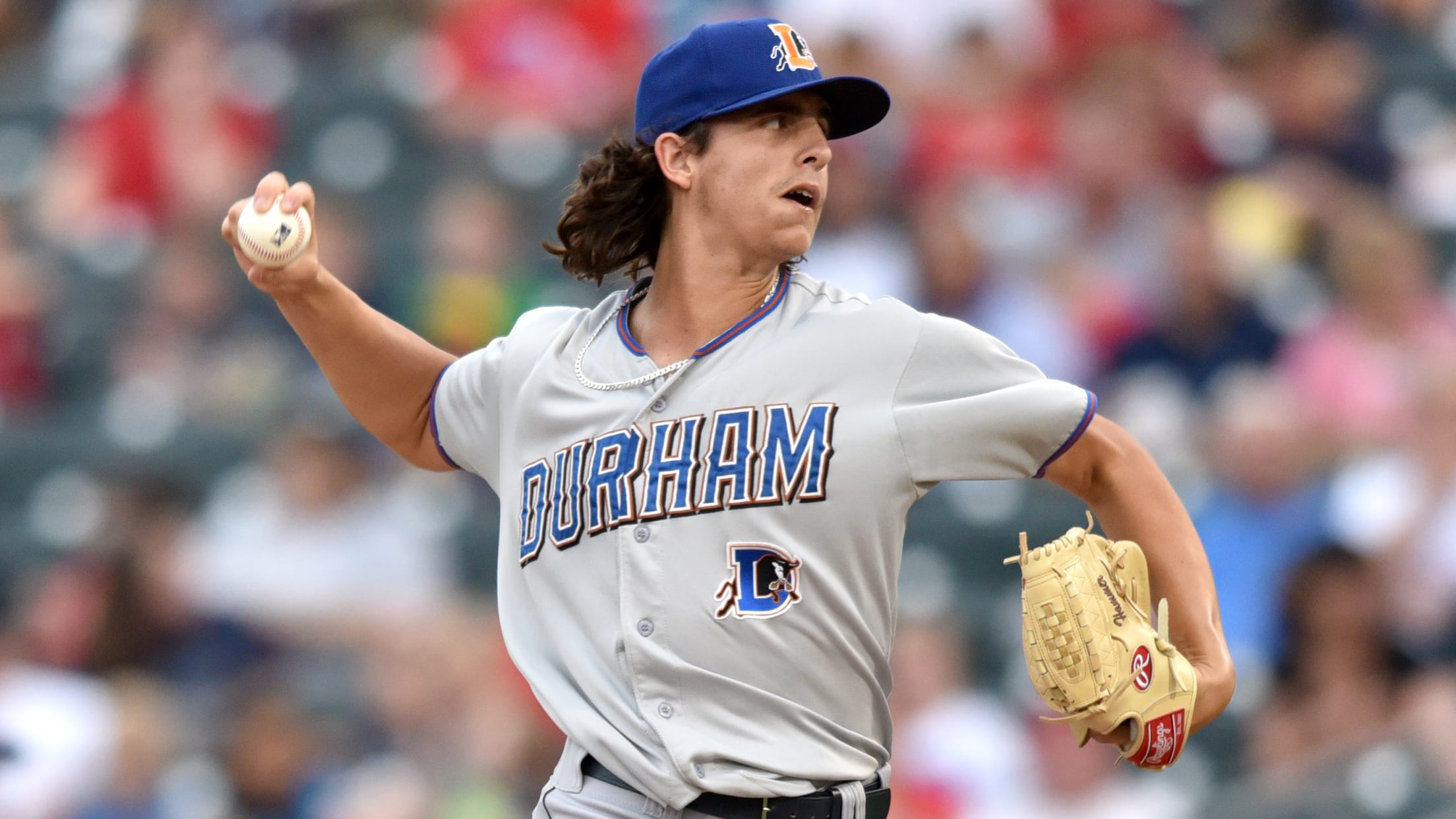 ST. PETERSBURG -- After missing the past two seasons due to injuries, Rays pitching prospect Brent Honeywell Jr. has begun throwing, hoping that this is the last time he has to rehab before finally getting back on the mound. "Everything is going well," Honeywell said. "Got no complaints. Just knocking
Cards get LHP prospect Liberatore from Rays
St. Louis deals outfielders Martínez, Arozarena to Tampa Bay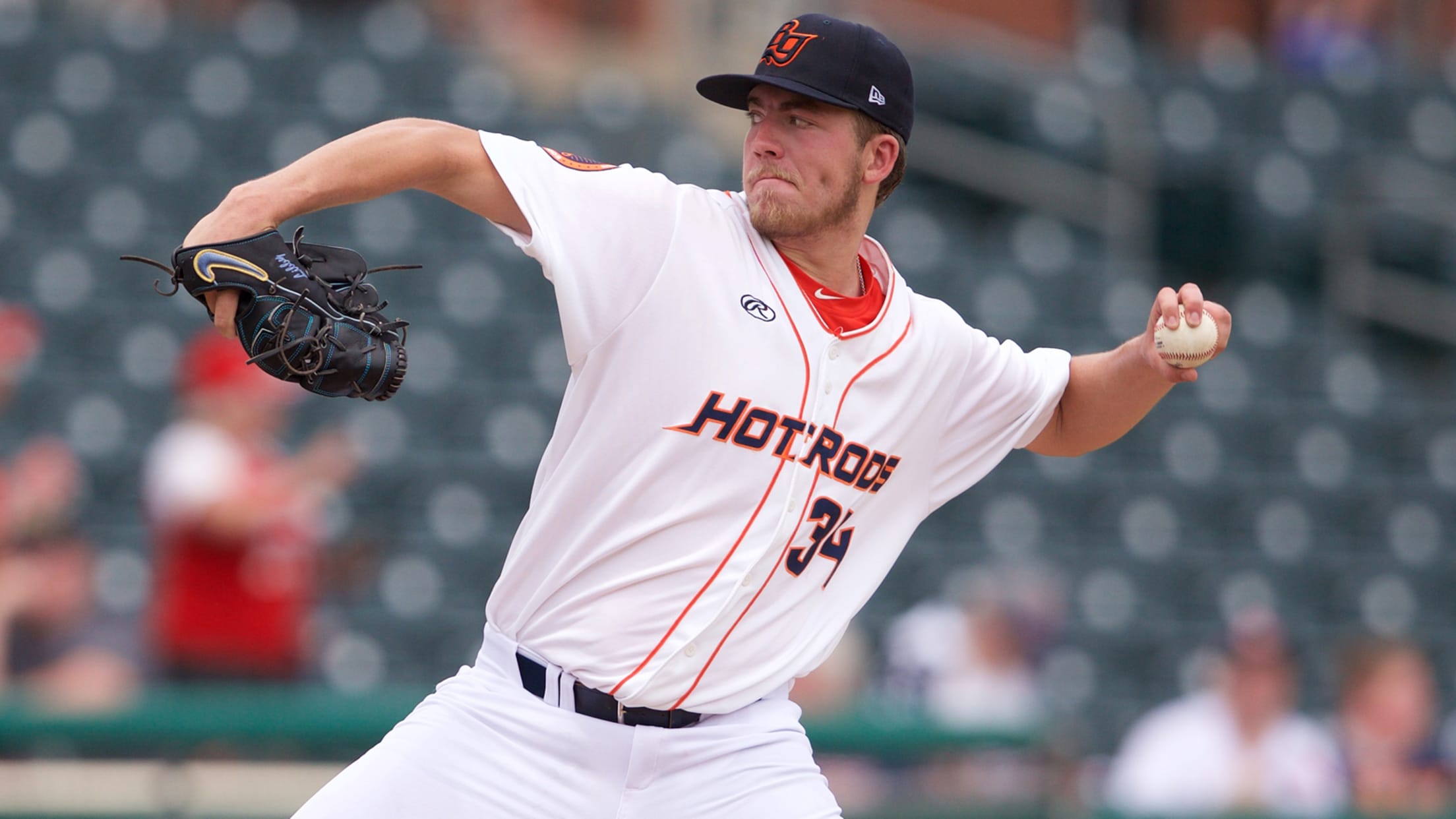 ST. LOUIS -- Throughout the offseason, the Cardinals have tried to reduce the redundancy in their outfield by exploring trades with teams that could give quality talent in return. A trade with the Rays on Thursday night did just that, and it could have ripple effects as the Cards head
10 teams with prospects for blockbuster trades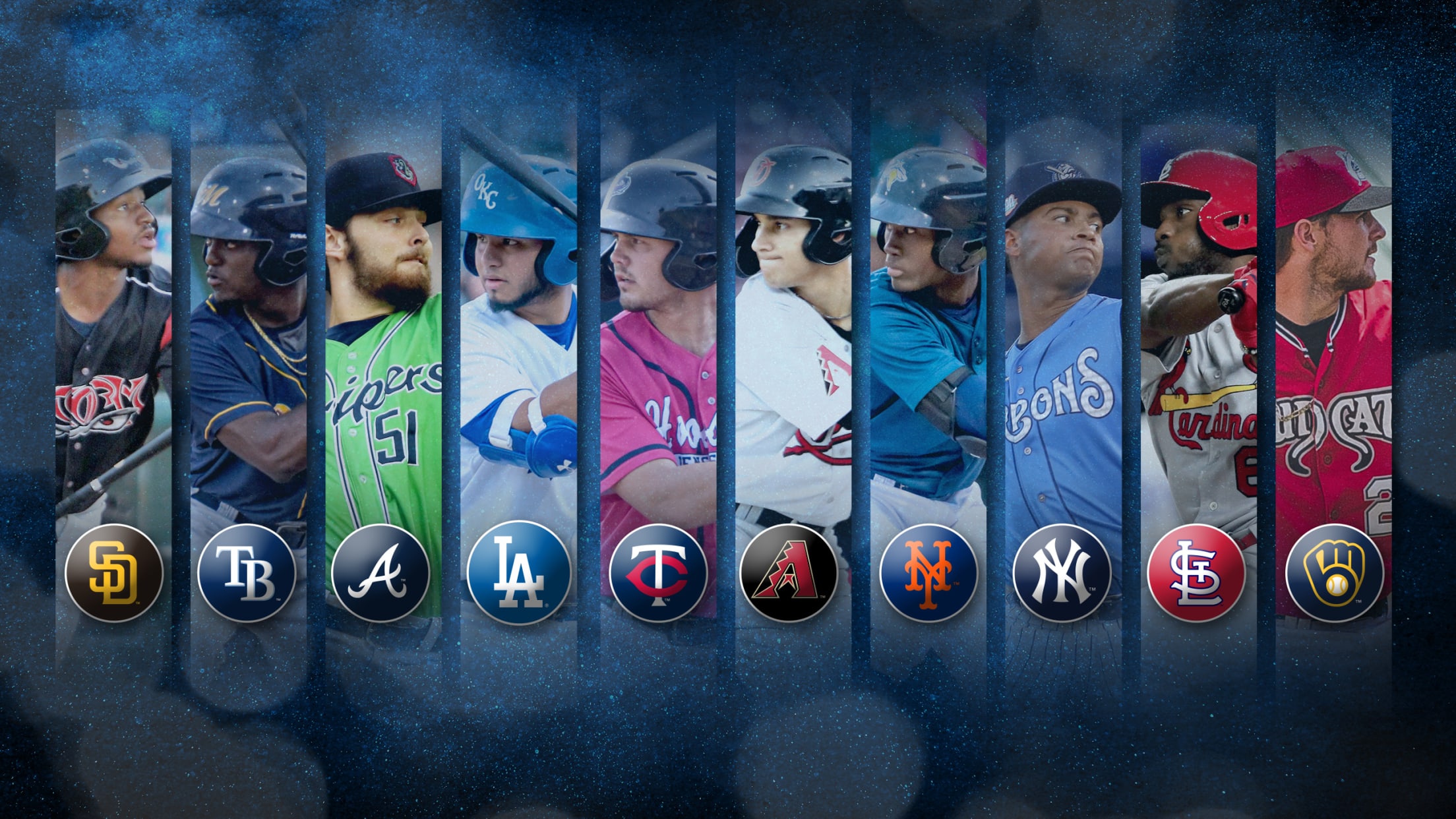 It's been a relatively quiet trade market so far, with only a few notable deals having transpired since the completion of the postseason. But as teams continue to assess their roster ahead of 2020 and weigh which free agents might fit their budget, it shouldn't be long until things pick
10 prospects who rebounded in 2019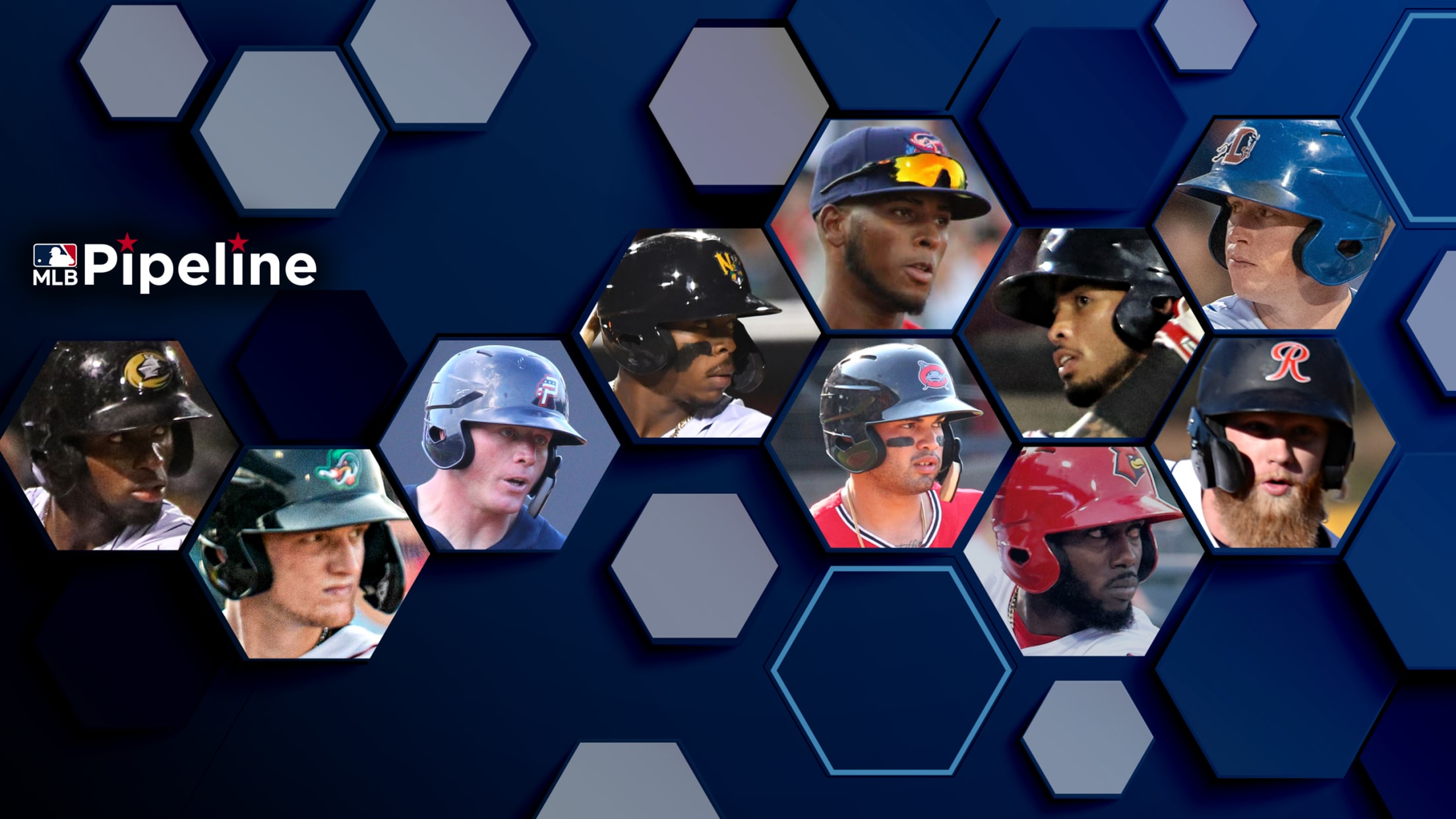 Perhaps no prospect rebounded more in 2019 than Trent Grisham. Grisham, Milwaukee's first-round pick in the 2015 Draft, batted .241 with 19 home runs in 1,488 plate appearances across his first four pro seasons before finally putting it together last season, slashing .300/.407/.603 with 26 homers in 441 plate appearances
No. 7 prospect 2-for-5 in AFL title win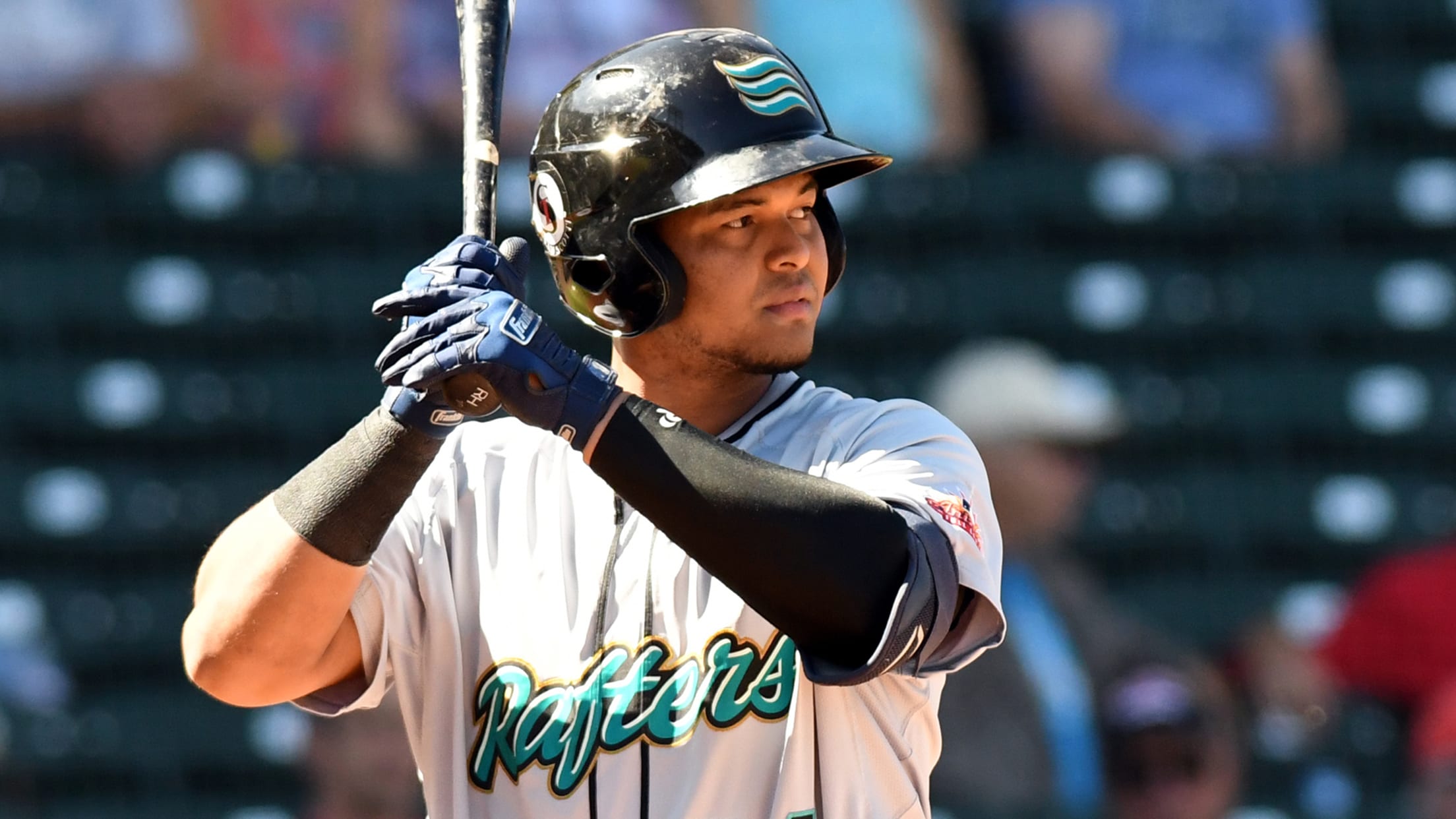 Seven Rays prospects are playing for the Salt River Rafters in the 2019 Arizona Fall League: Second baseman Vidal Brujan (No. 3, MLB No. 39), right-hander Shane Baz (No. 6, MLB No. 94), catcher Ronaldo Hernandez (No. 7), outfielder Josh Lowe (No. 11), right-hander Drew Strotman (No. 24), right-hander Simon
Inbox: Who will catch for the Rays in 2020?
Beat reporter Juan Toribio answers questions from fans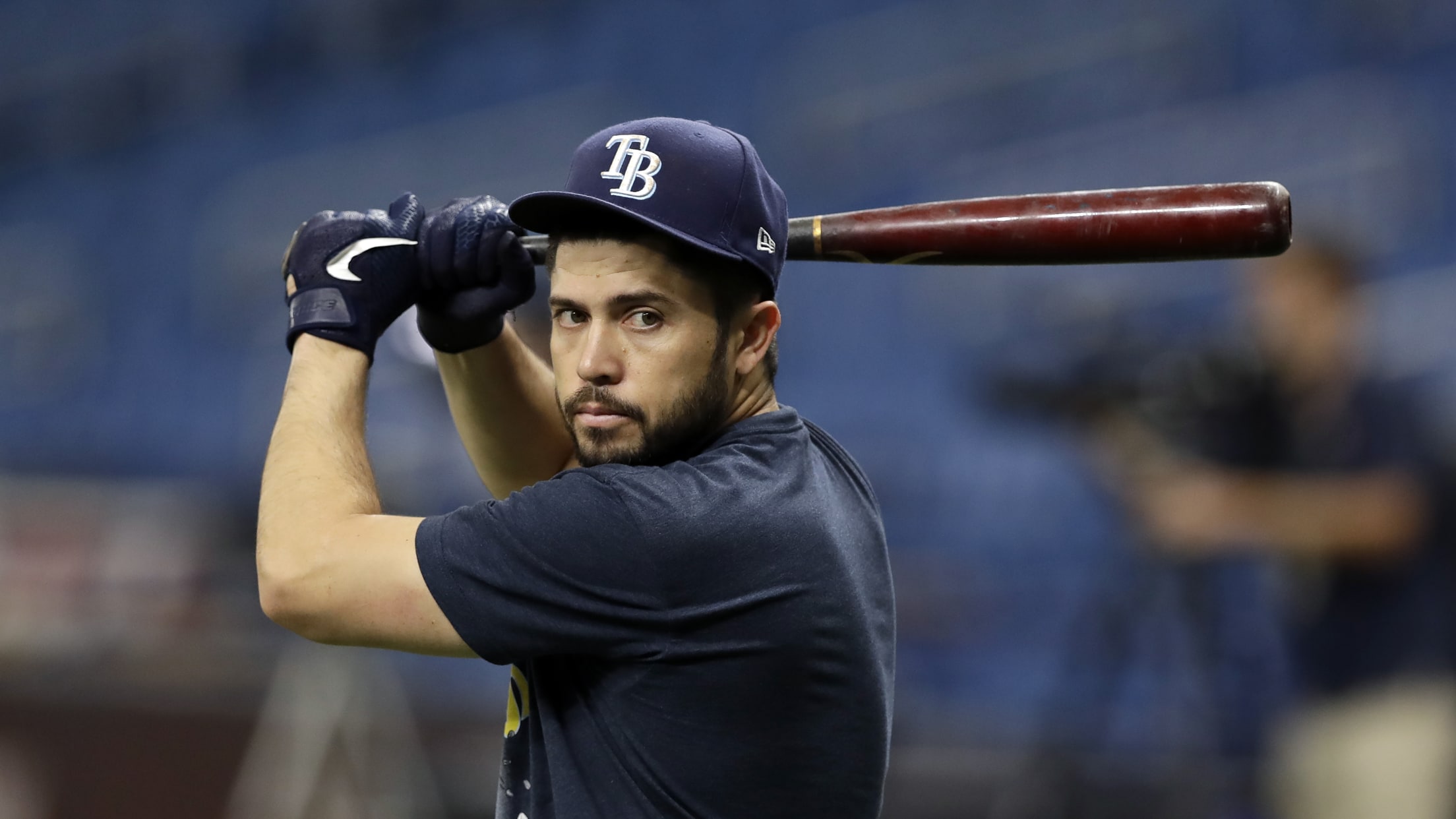 Chances Rays bring back d'Arnaud? I'm sure he'll have many suitors this offseason[.] --- @DharmaGator, via Twitter
Speedy Rays prospect soaking up AFL time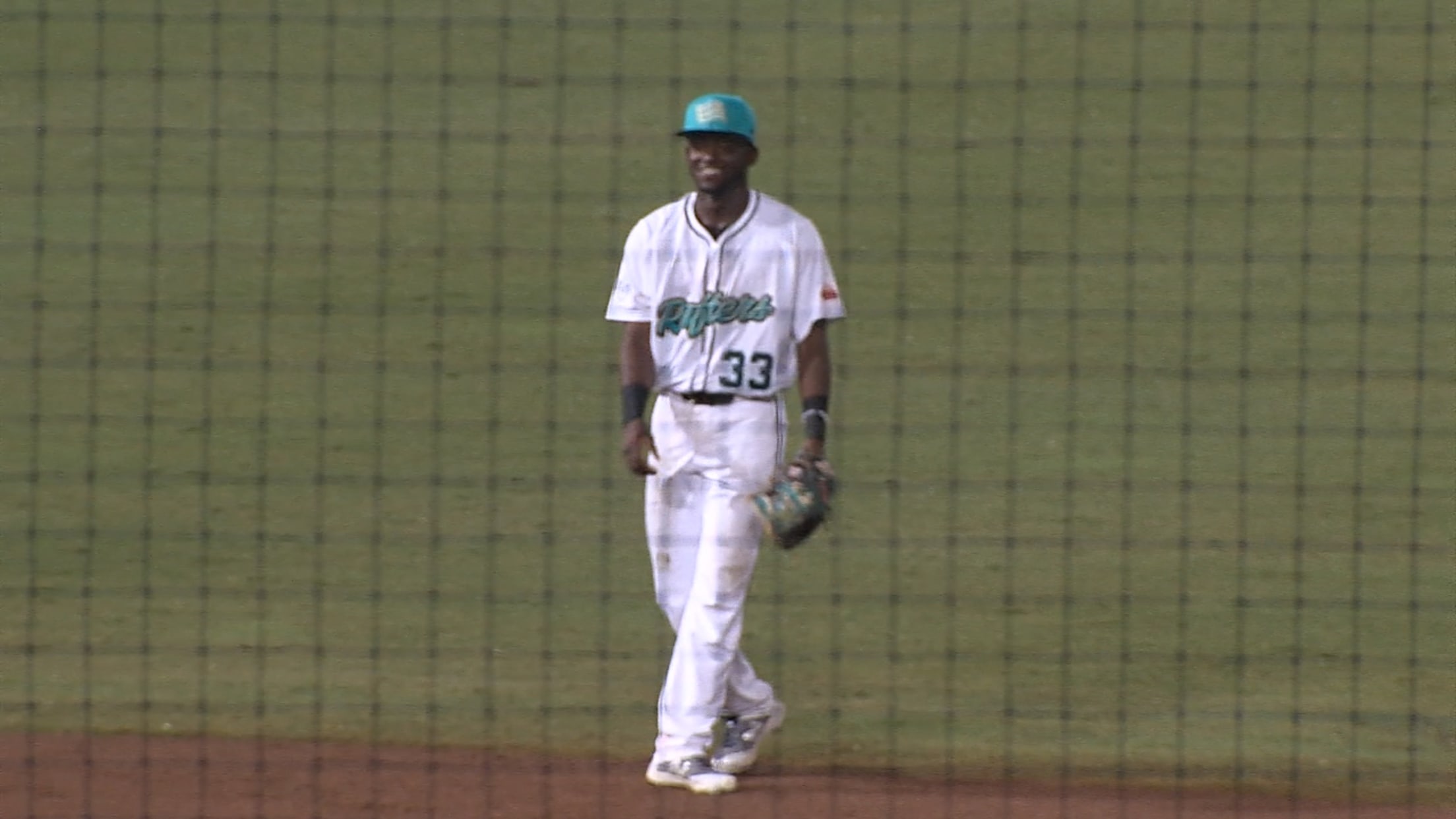 SCOTTSDALE, Ariz. -- Vidal Brujan might not be the top-ranked prospect in the Arizona Fall League, but he might be one of the most exciting. Earlier this week, the Rays' No. 3 prospect per MLB Pipleline was named the organization's Baserunner of the Year for a second consecutive season. Earlier
Top prospect Franco named Rays' MiLB POTY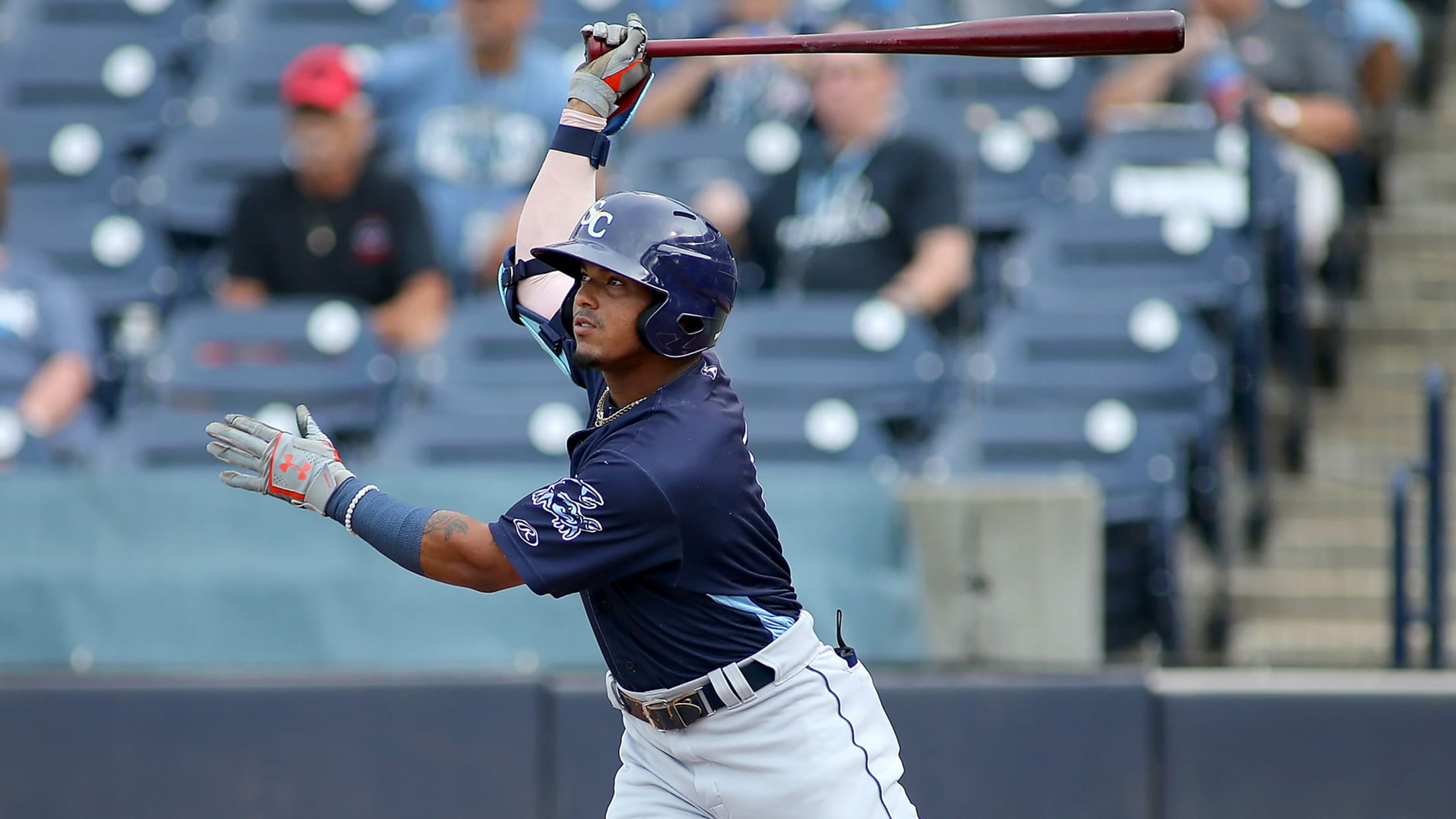 ST. PETERSBURG -- Baseball's No. 1 overall prospect according to MLB Pipeline, Wander Franco, was named the Minor League Player of the Year in the Rays' organization after a stellar first full season. Right-handed pitcher Joe Ryan (ranked 15th in the Rays' system) was named the organization's Minor League Pitcher
Rays' No. 2 prospect McKay hits first homer
Two-way player's family was at the park to see the milestone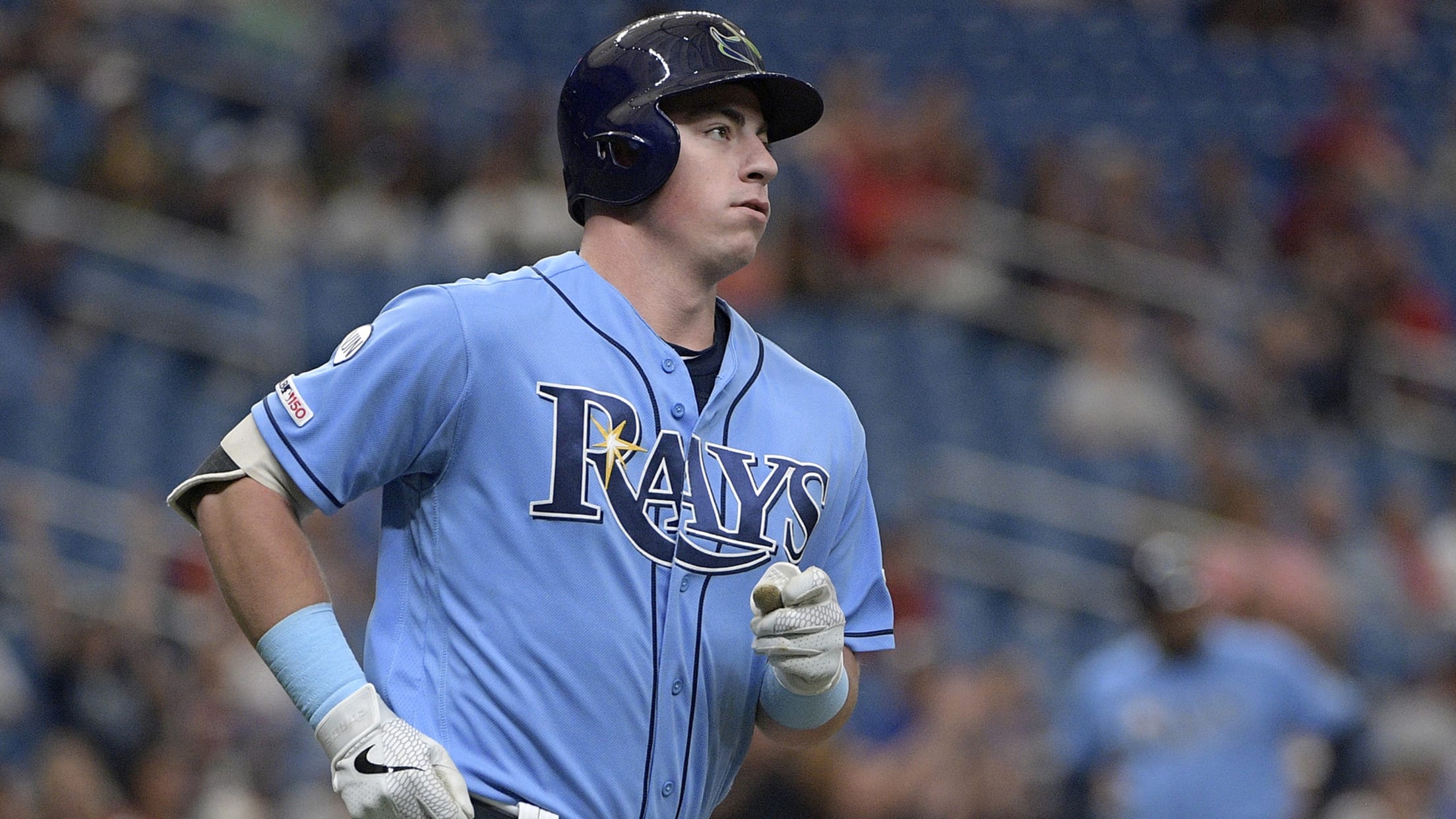 ST. PETERSBURG -- One of the few bright spots in the Rays' 7-4 loss to the Red Sox on Sunday at Tropicana Field, was seeing two-way player Brendan McKay, the Rays' No. 2 prospect and the No. 13 prospect overall according to MLB Pipeline, connect on his first career home
Pipeline names Rays Prospects of the Year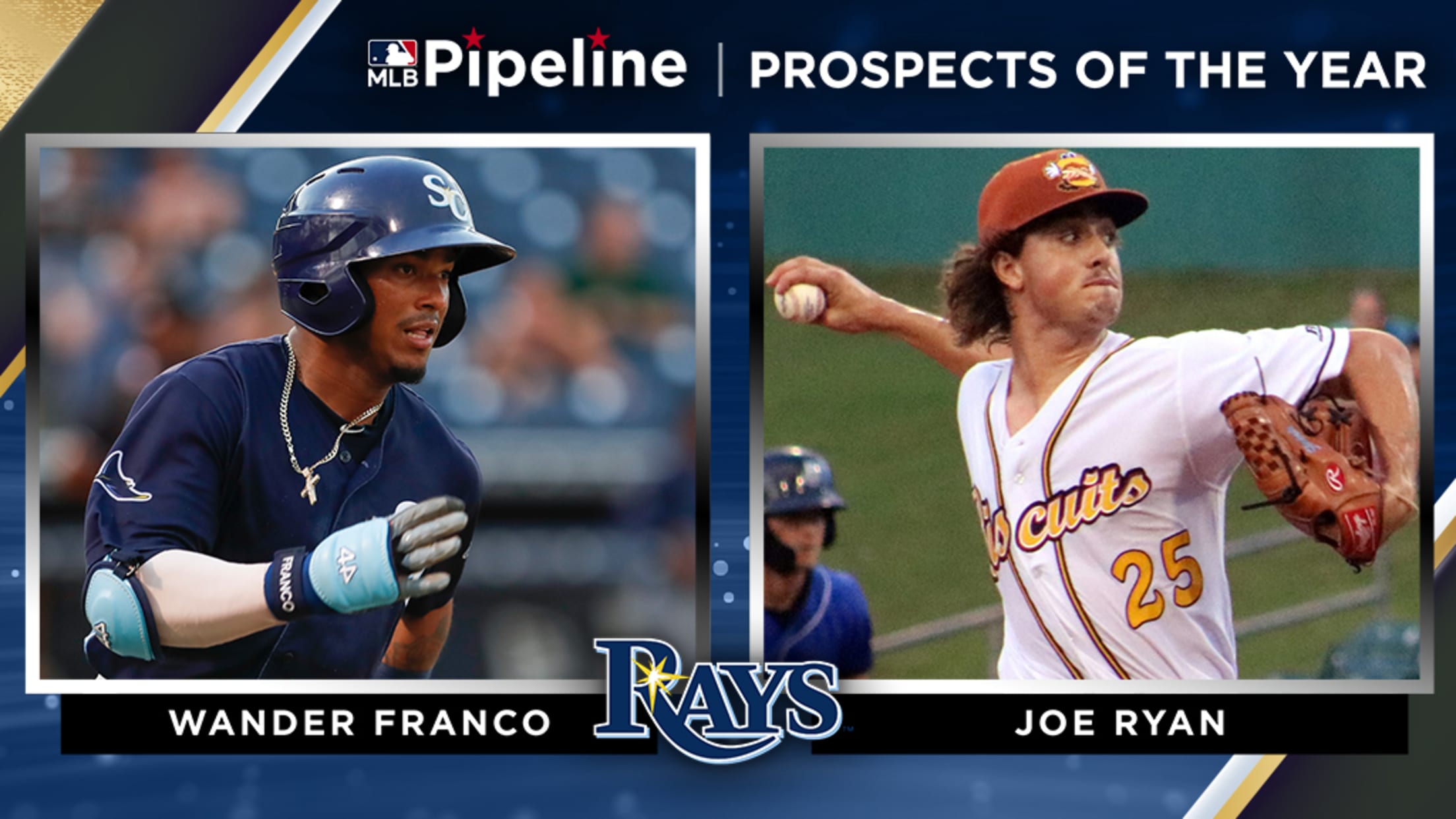 While Wander Franco is still a couple of levels away from reaching the big leagues, there's a legitimate reason to believe that the young infielder could play in a Rays uniform at some point during the 2020 season. Franco has been named Tampa Bay's Minor League Hitter of the Year
Rays prospect's wife, child killed in Virginia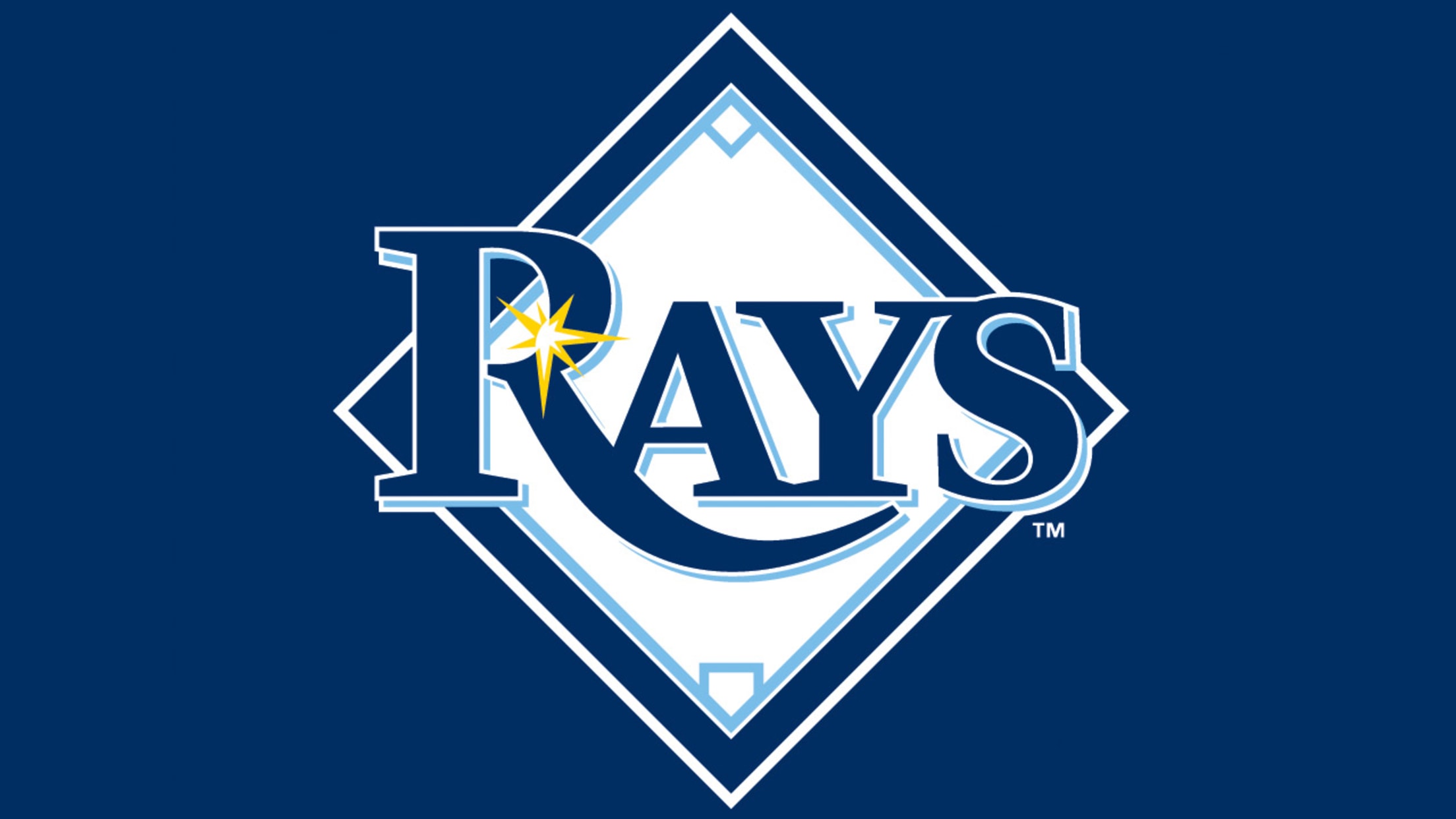 The Tampa Bay Rays organization confirmed late Tuesday a tragedy involving pitching prospect Blake Bivens, whose wife and child were among three people killed in Virginia, according to multiple reports. "Earlier today we learned that Blake Bivens, a pitcher with our Double-A affiliate, the Montgomery Biscuits, suffered a terrible family