Rays phenom Franco poised for a big year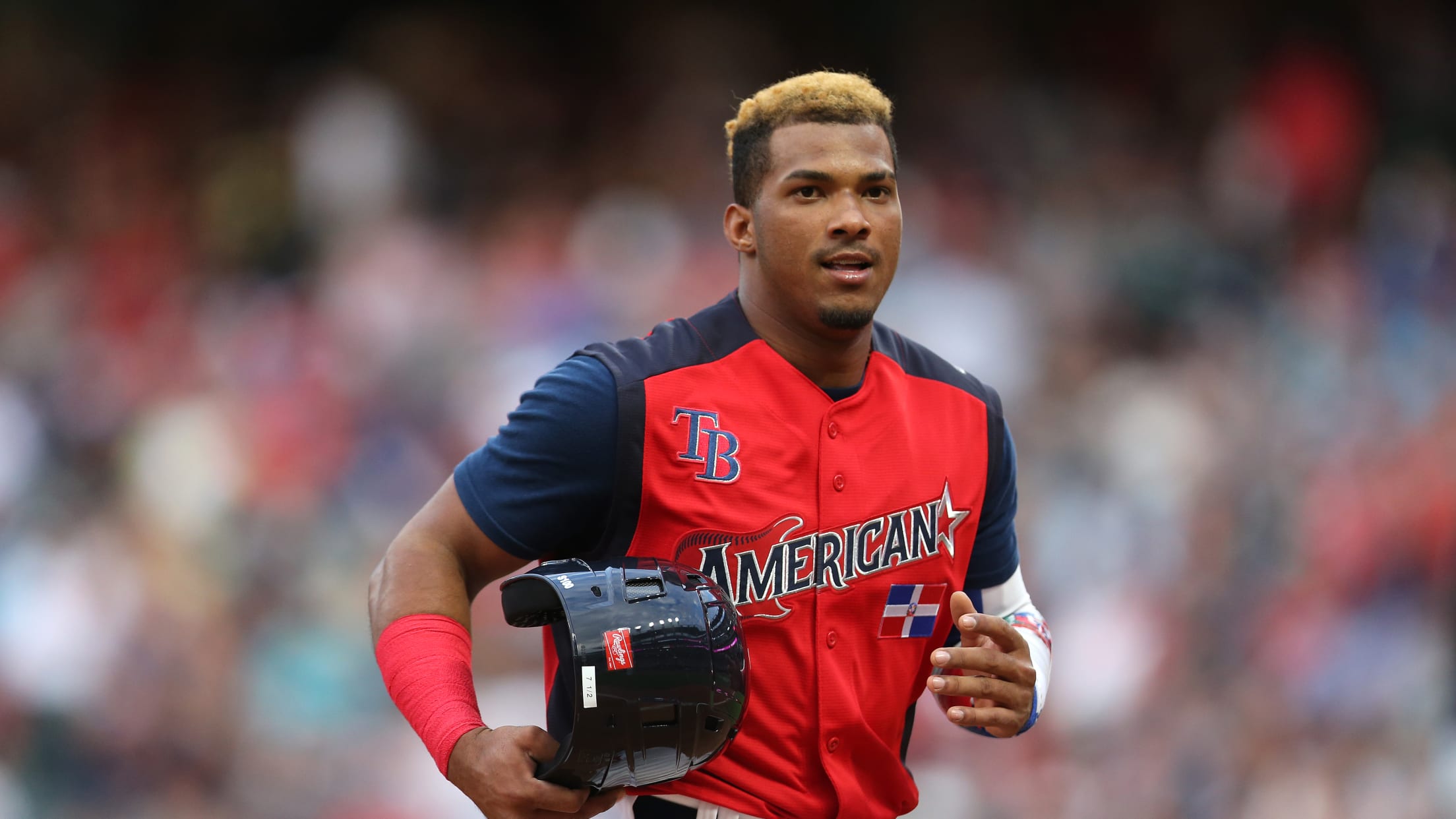 PORT CHARLOTTE, Fla. -- Over the years, the Rays have stockpiled elite prospects in their farm system, and it's starting to pay dividends. Tampa Bay has six prospects in the MLB Pipeline top 100 list, the most of any organization. But even in a stacked farm system like Tampa Bay's,
Honeywell feeling 'better each time' he throws
Rays' No. 4 prospect progressing in rehab following 2 missed seasons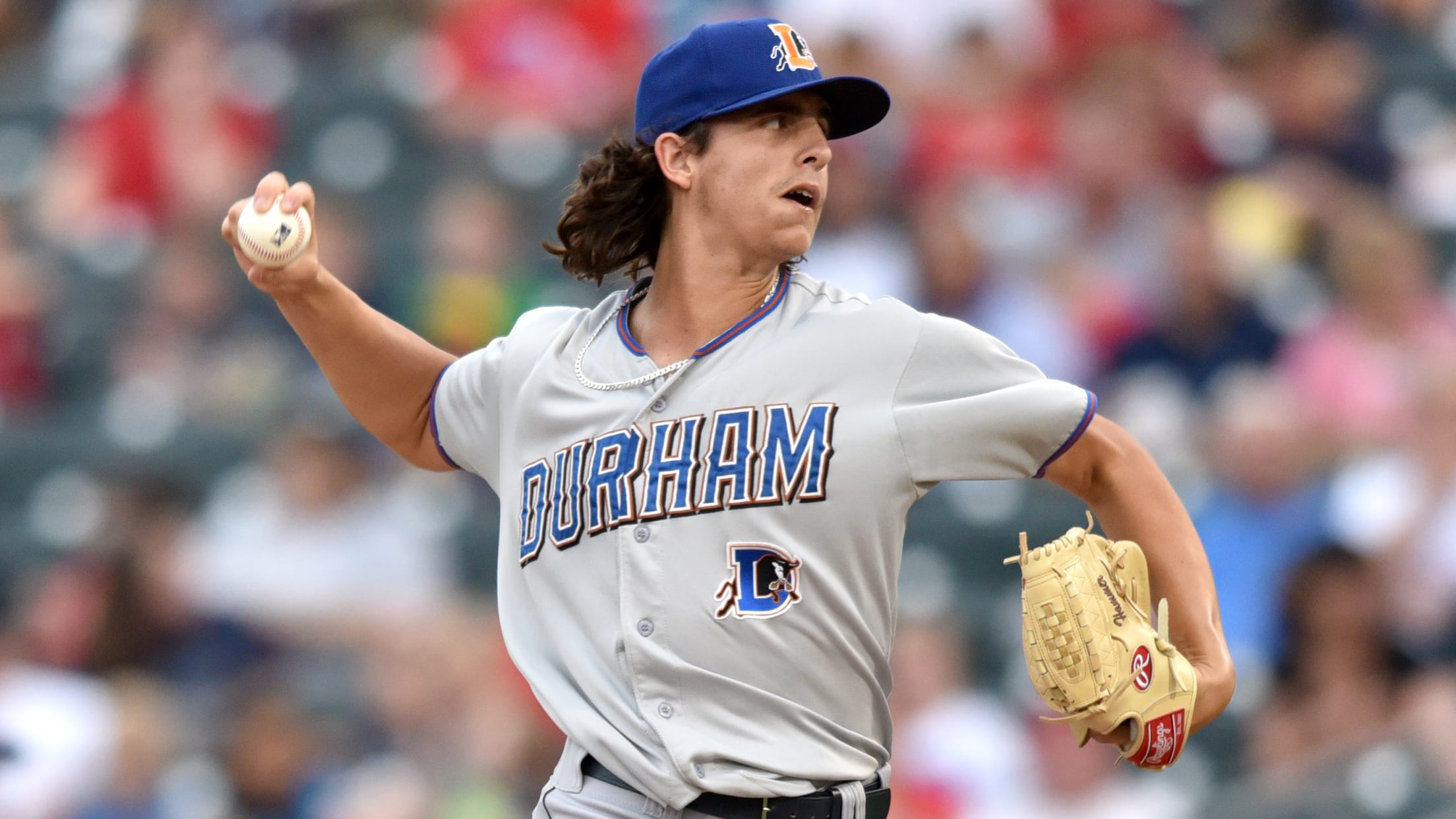 ST. PETERSBURG -- After missing the past two seasons due to injuries, Rays pitching prospect Brent Honeywell Jr. has begun throwing, hoping that this is the last time he has to rehab before finally getting back on the mound. "Everything is going well," Honeywell said. "Got no complaints. Just knocking
Cards get LHP prospect Liberatore from Rays
St. Louis deals outfielders Martínez, Arozarena to Tampa Bay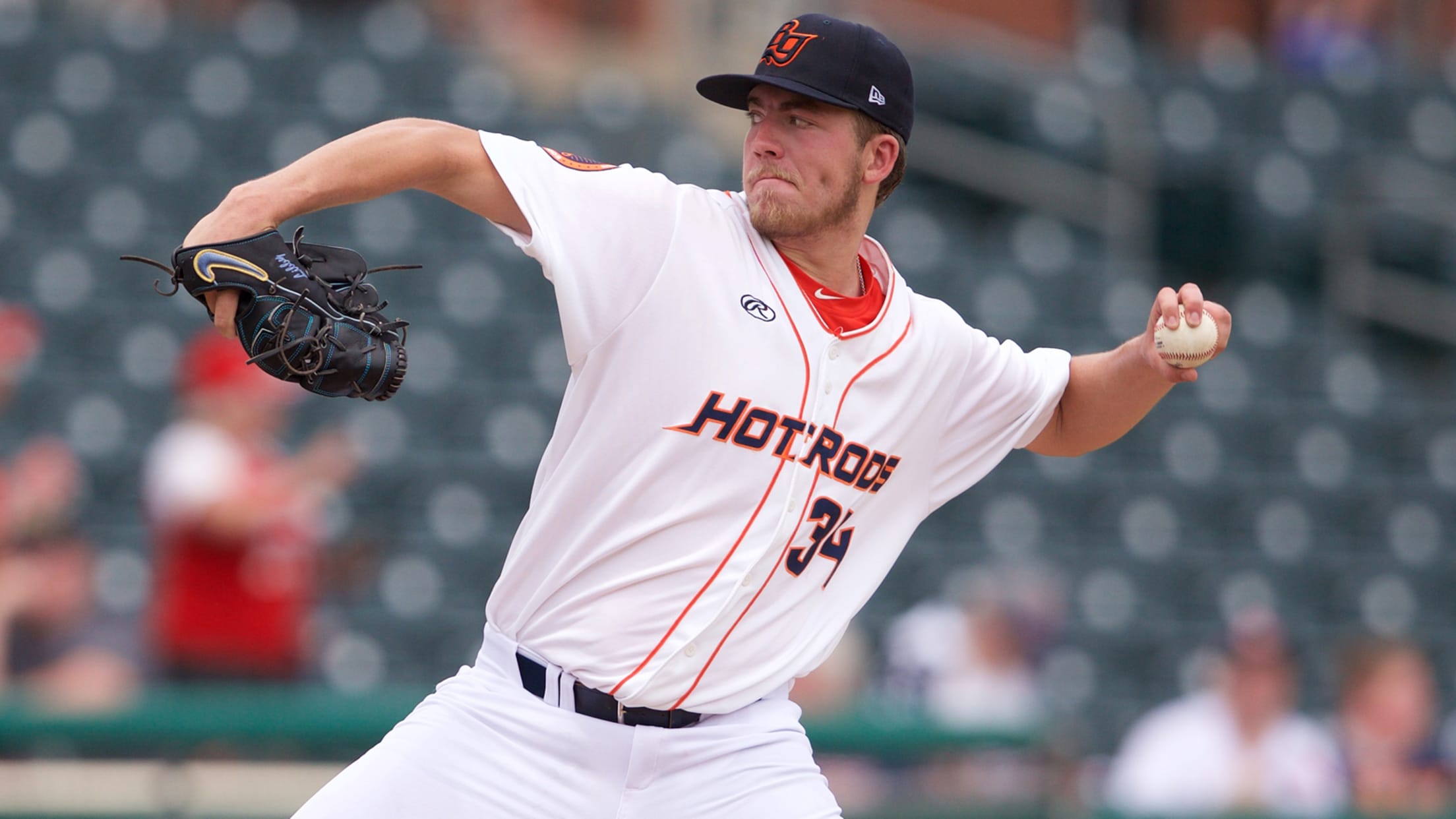 ST. LOUIS -- Throughout the offseason, the Cardinals have tried to reduce the redundancy in their outfield by exploring trades with teams that could give quality talent in return. A trade with the Rays on Thursday night did just that, and it could have ripple effects as the Cards head
10 teams with prospects for blockbuster trades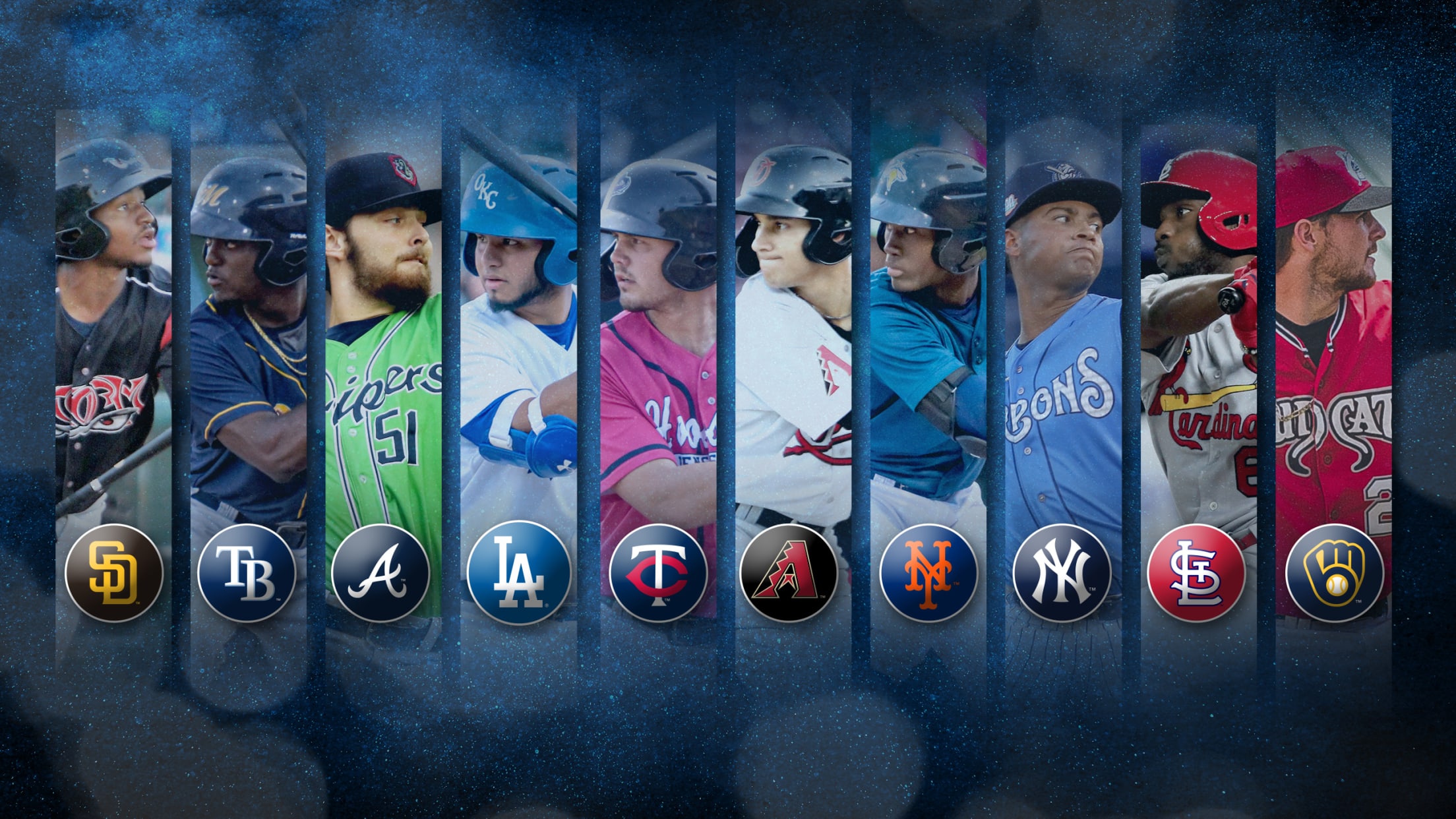 It's been a relatively quiet trade market so far, with only a few notable deals having transpired since the completion of the postseason. But as teams continue to assess their roster ahead of 2020 and weigh which free agents might fit their budget, it shouldn't be long until things pick
10 prospects who rebounded in 2019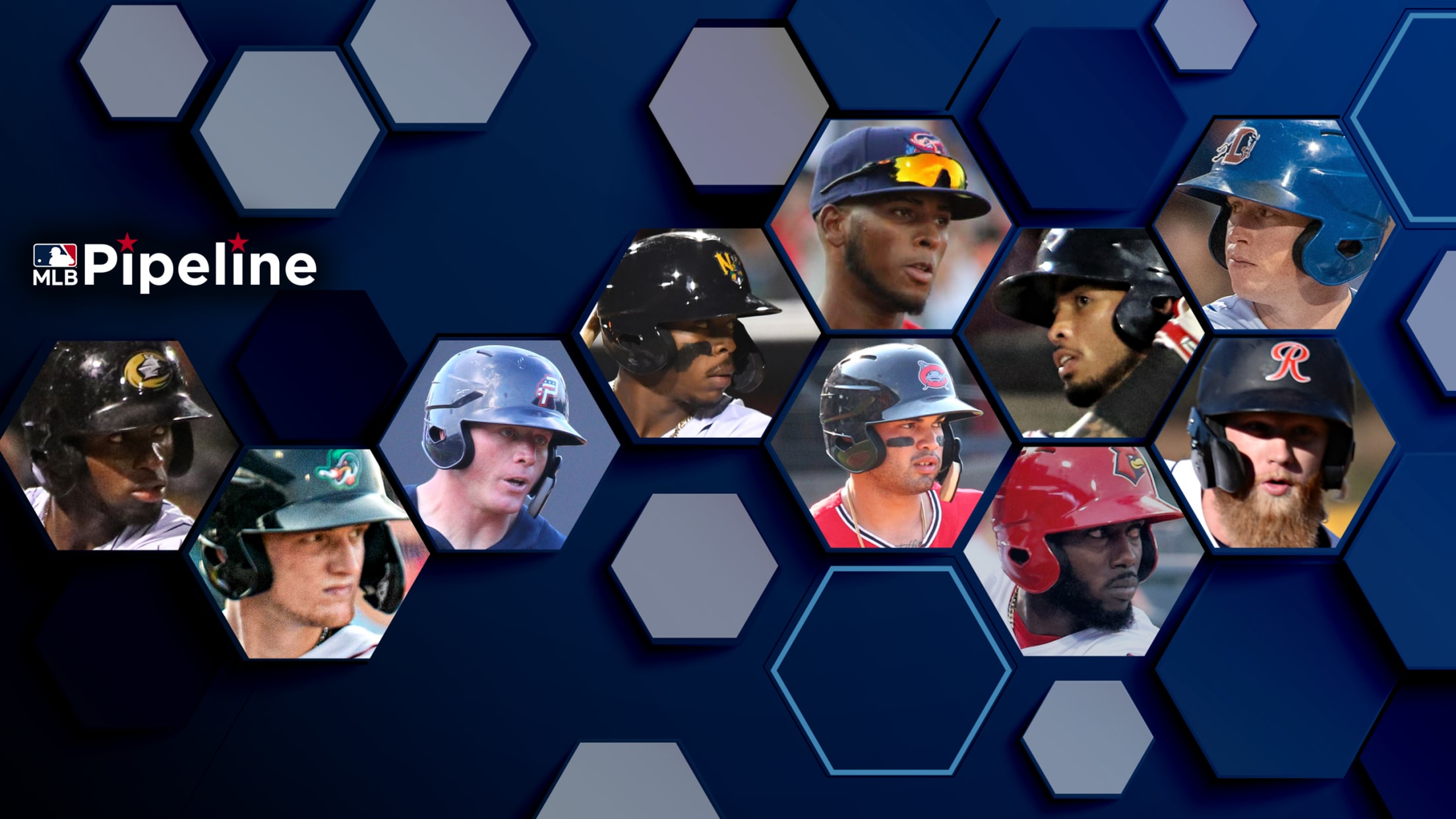 Perhaps no prospect rebounded more in 2019 than Trent Grisham. Grisham, Milwaukee's first-round pick in the 2015 Draft, batted .241 with 19 home runs in 1,488 plate appearances across his first four pro seasons before finally putting it together last season, slashing .300/.407/.603 with 26 homers in 441 plate appearances
No. 7 prospect 2-for-5 in AFL title win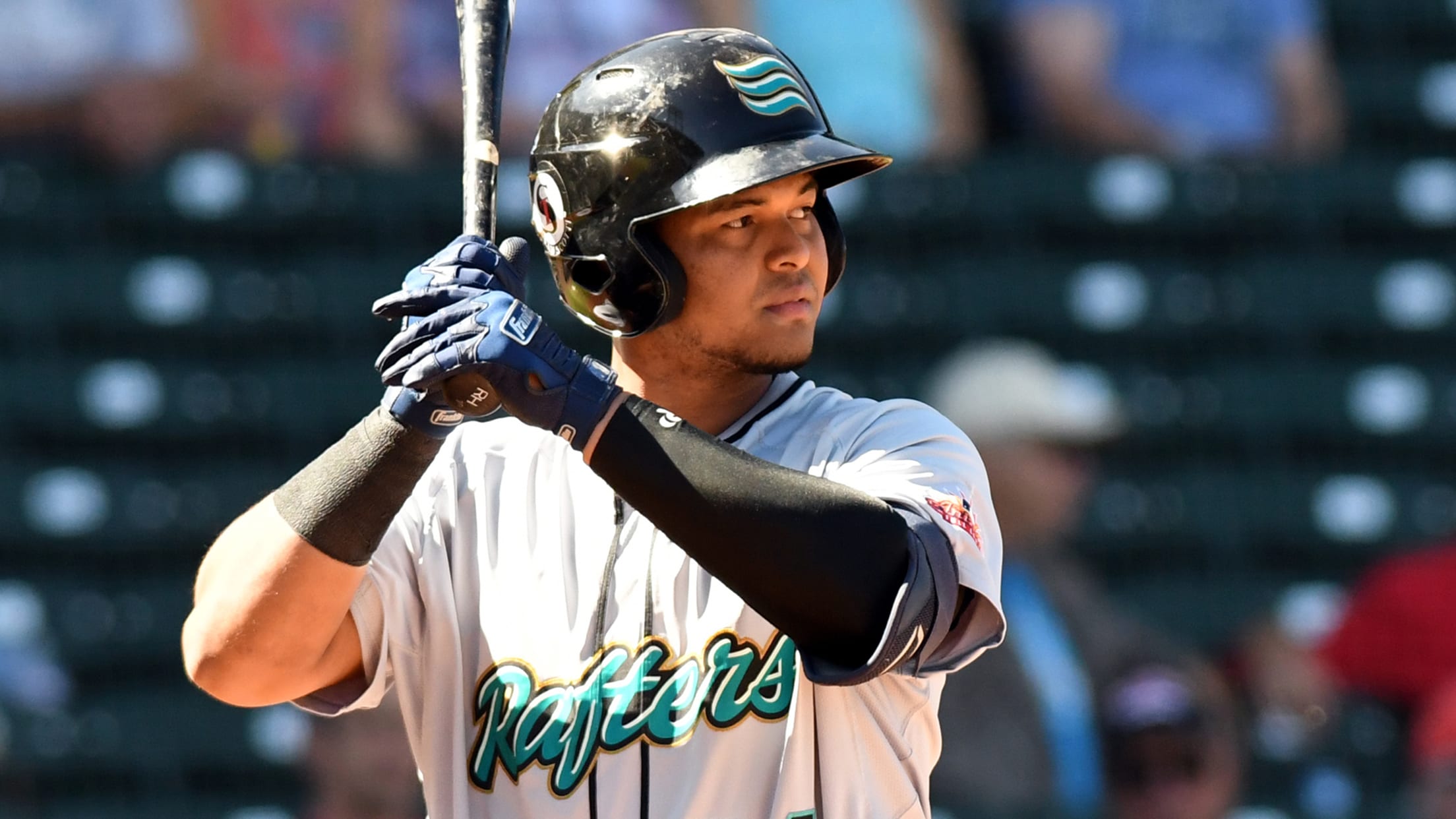 Seven Rays prospects are playing for the Salt River Rafters in the 2019 Arizona Fall League: Second baseman Vidal Brujan (No. 3, MLB No. 39), right-hander Shane Baz (No. 6, MLB No. 94), catcher Ronaldo Hernandez (No. 7), outfielder Josh Lowe (No. 11), right-hander Drew Strotman (No. 24), right-hander Simon
Inbox: Who will catch for the Rays in 2020?
Beat reporter Juan Toribio answers questions from fans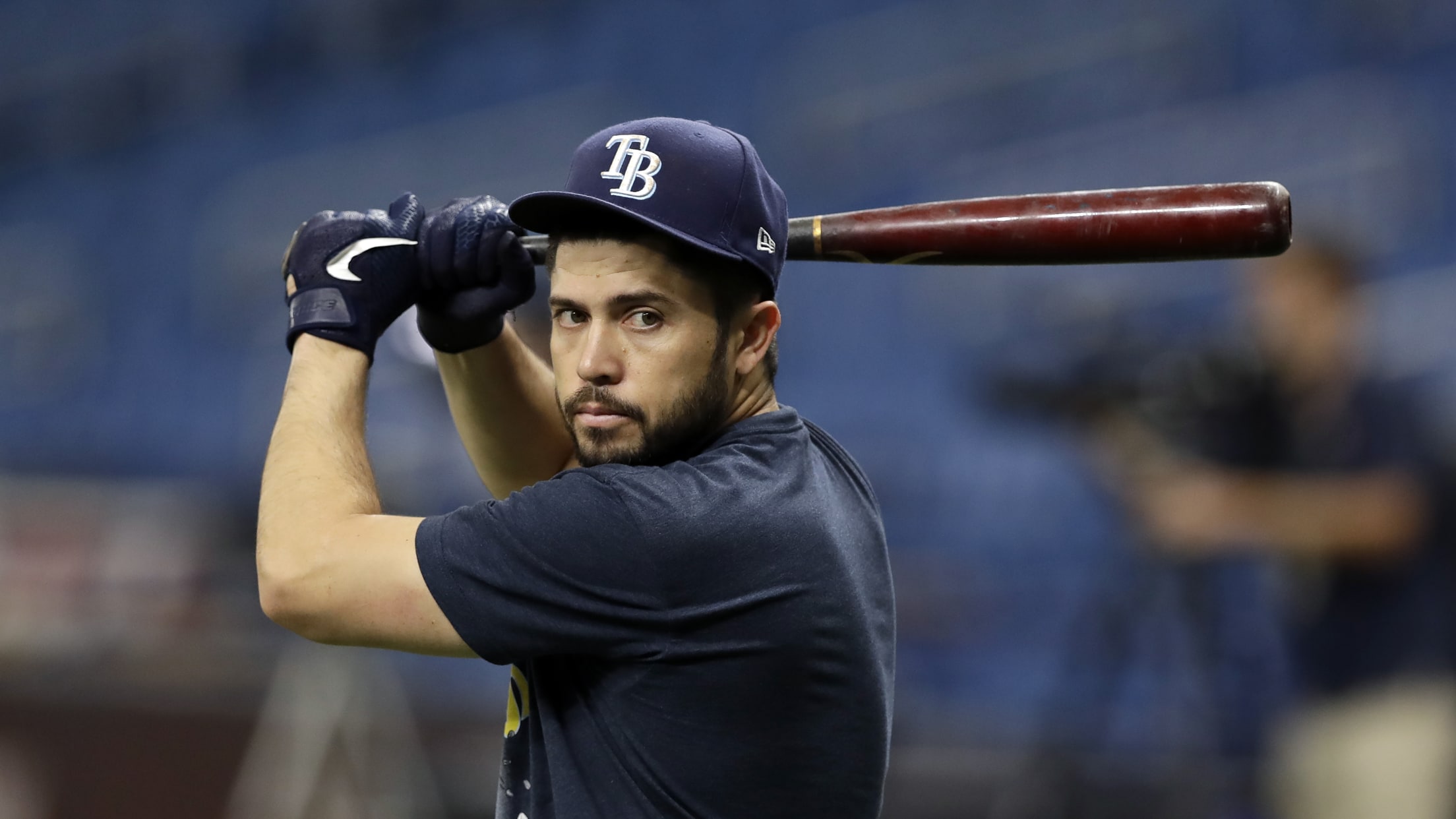 Chances Rays bring back d'Arnaud? I'm sure he'll have many suitors this offseason[.] --- @DharmaGator, via Twitter
Speedy Rays prospect soaking up AFL time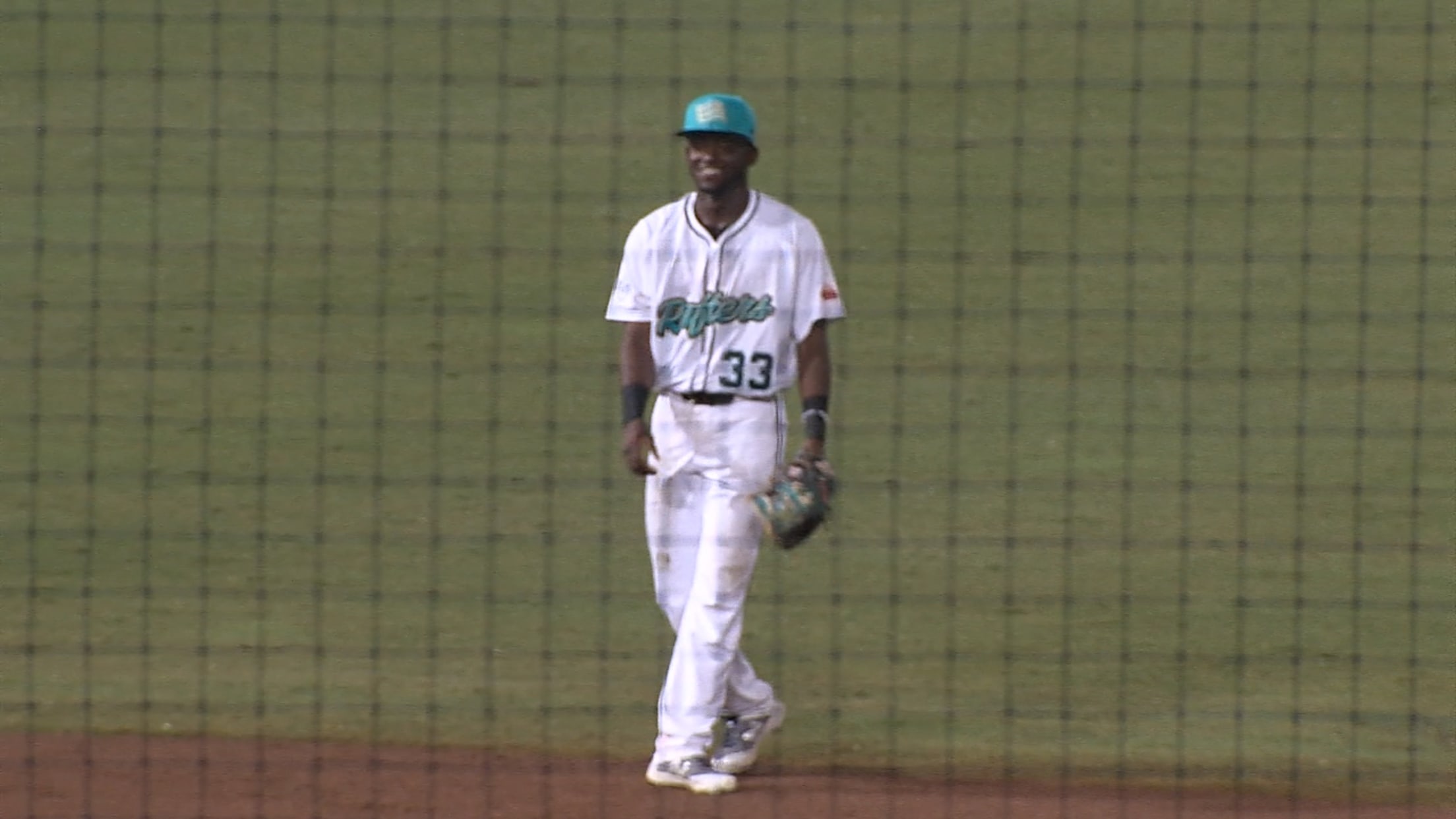 SCOTTSDALE, Ariz. -- Vidal Brujan might not be the top-ranked prospect in the Arizona Fall League, but he might be one of the most exciting. Earlier this week, the Rays' No. 3 prospect per MLB Pipleline was named the organization's Baserunner of the Year for a second consecutive season. Earlier
Top prospect Franco named Rays' MiLB POTY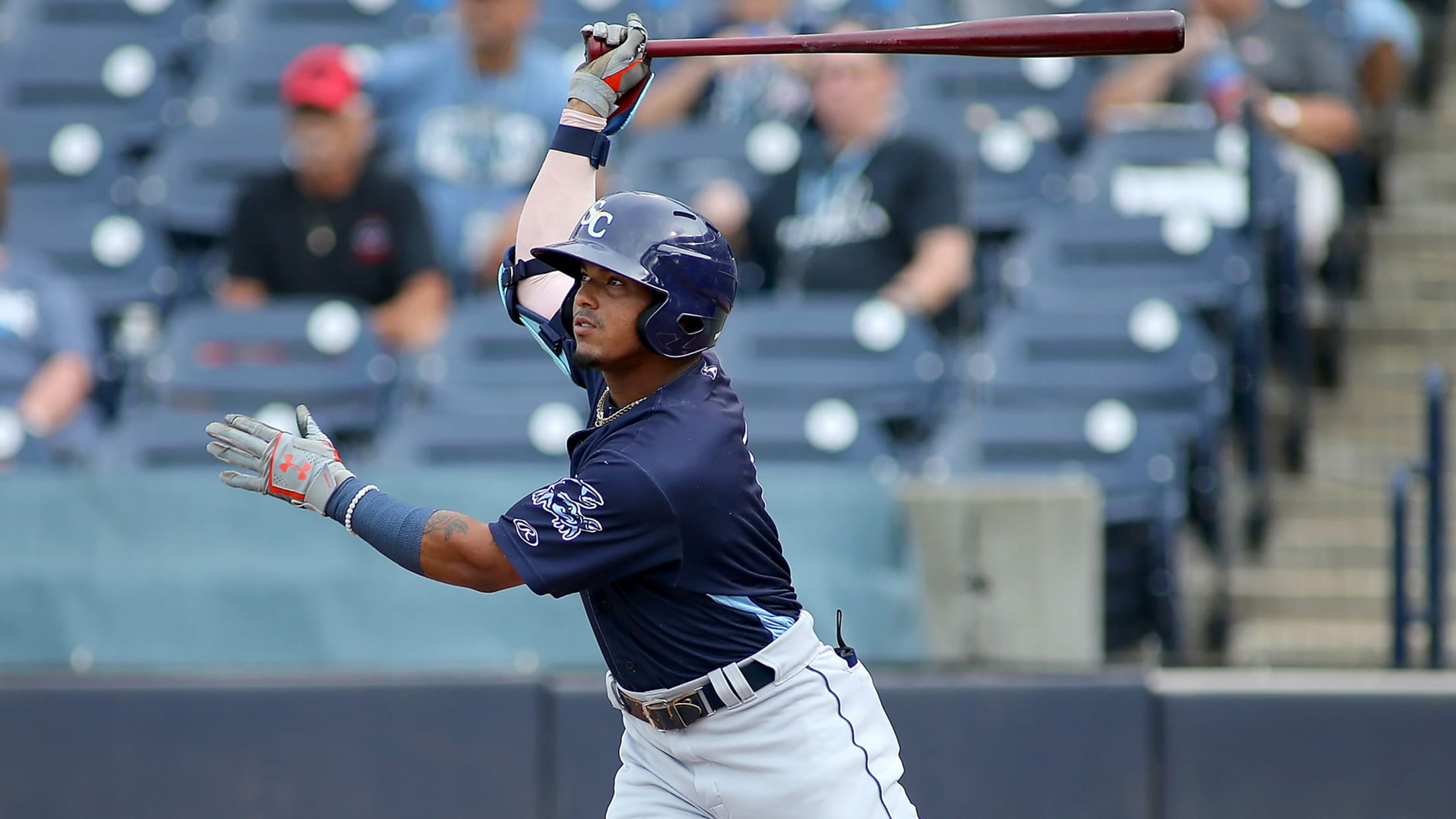 ST. PETERSBURG -- Baseball's No. 1 overall prospect according to MLB Pipeline, Wander Franco, was named the Minor League Player of the Year in the Rays' organization after a stellar first full season. Right-handed pitcher Joe Ryan (ranked 15th in the Rays' system) was named the organization's Minor League Pitcher
Rays' No. 2 prospect McKay hits first homer
Two-way player's family was at the park to see the milestone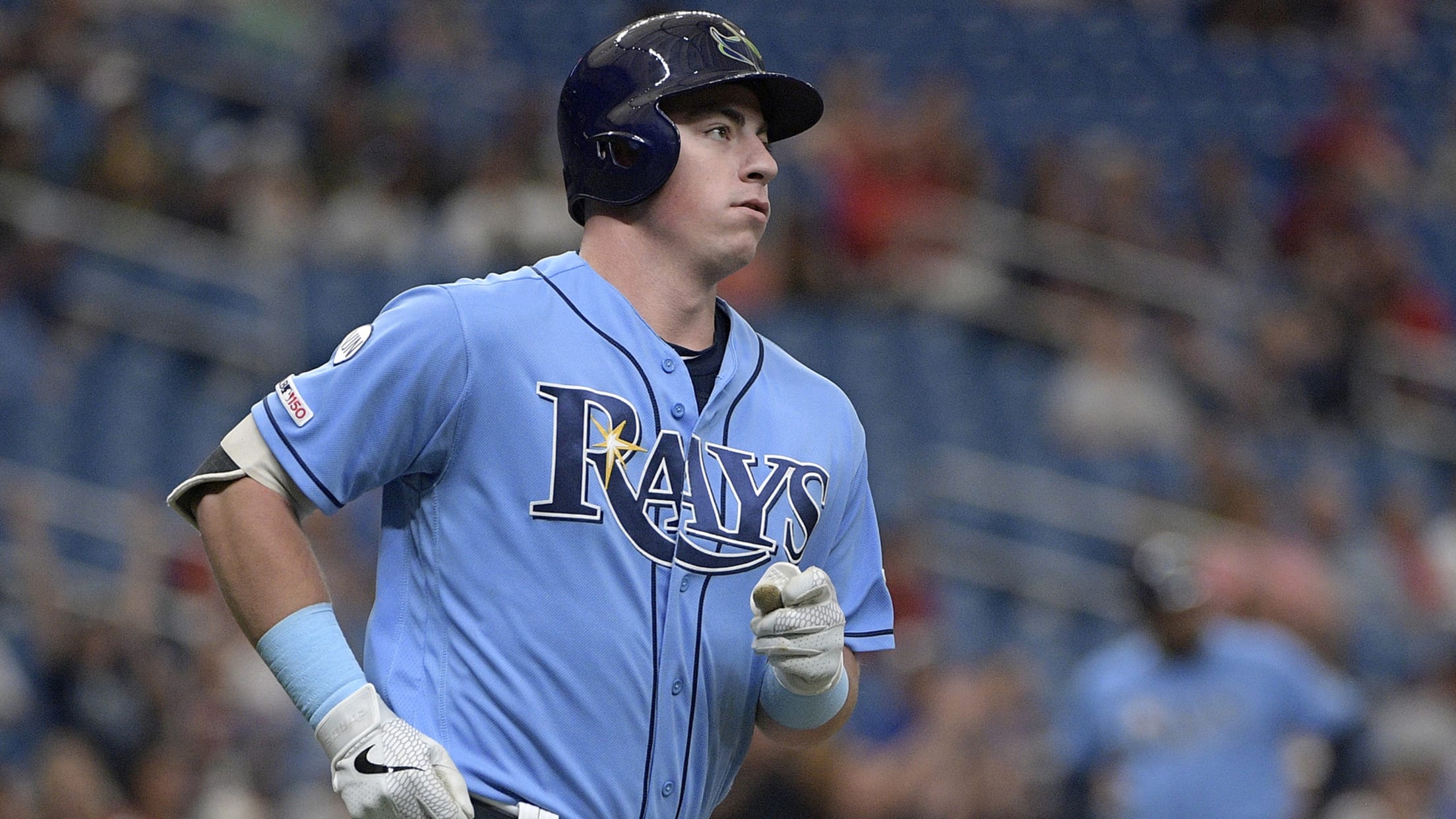 ST. PETERSBURG -- One of the few bright spots in the Rays' 7-4 loss to the Red Sox on Sunday at Tropicana Field, was seeing two-way player Brendan McKay, the Rays' No. 2 prospect and the No. 13 prospect overall according to MLB Pipeline, connect on his first career home
Pipeline names Rays Prospects of the Year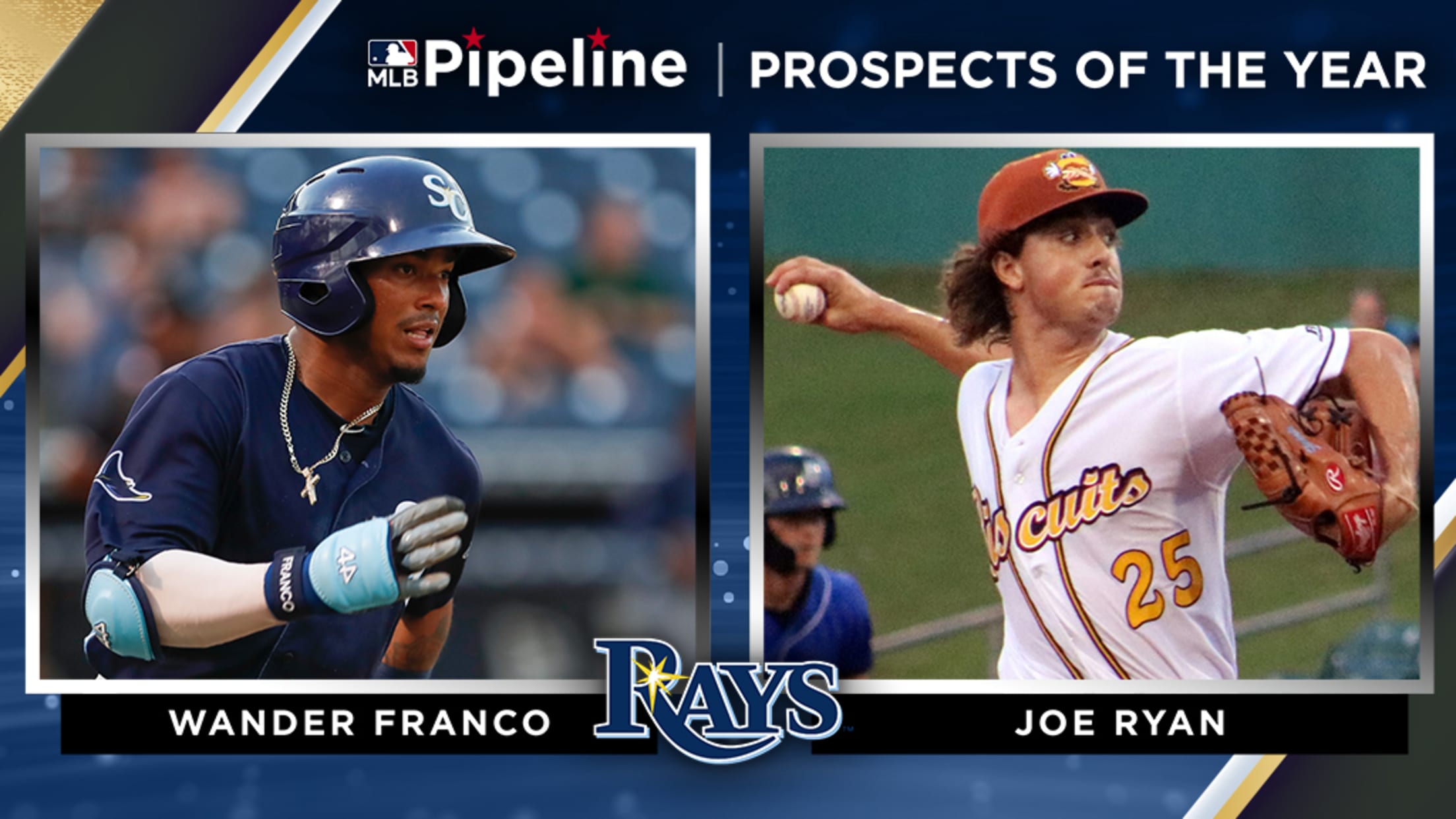 While Wander Franco is still a couple of levels away from reaching the big leagues, there's a legitimate reason to believe that the young infielder could play in a Rays uniform at some point during the 2020 season. Franco has been named Tampa Bay's Minor League Hitter of the Year
Rays prospect's wife, child killed in Virginia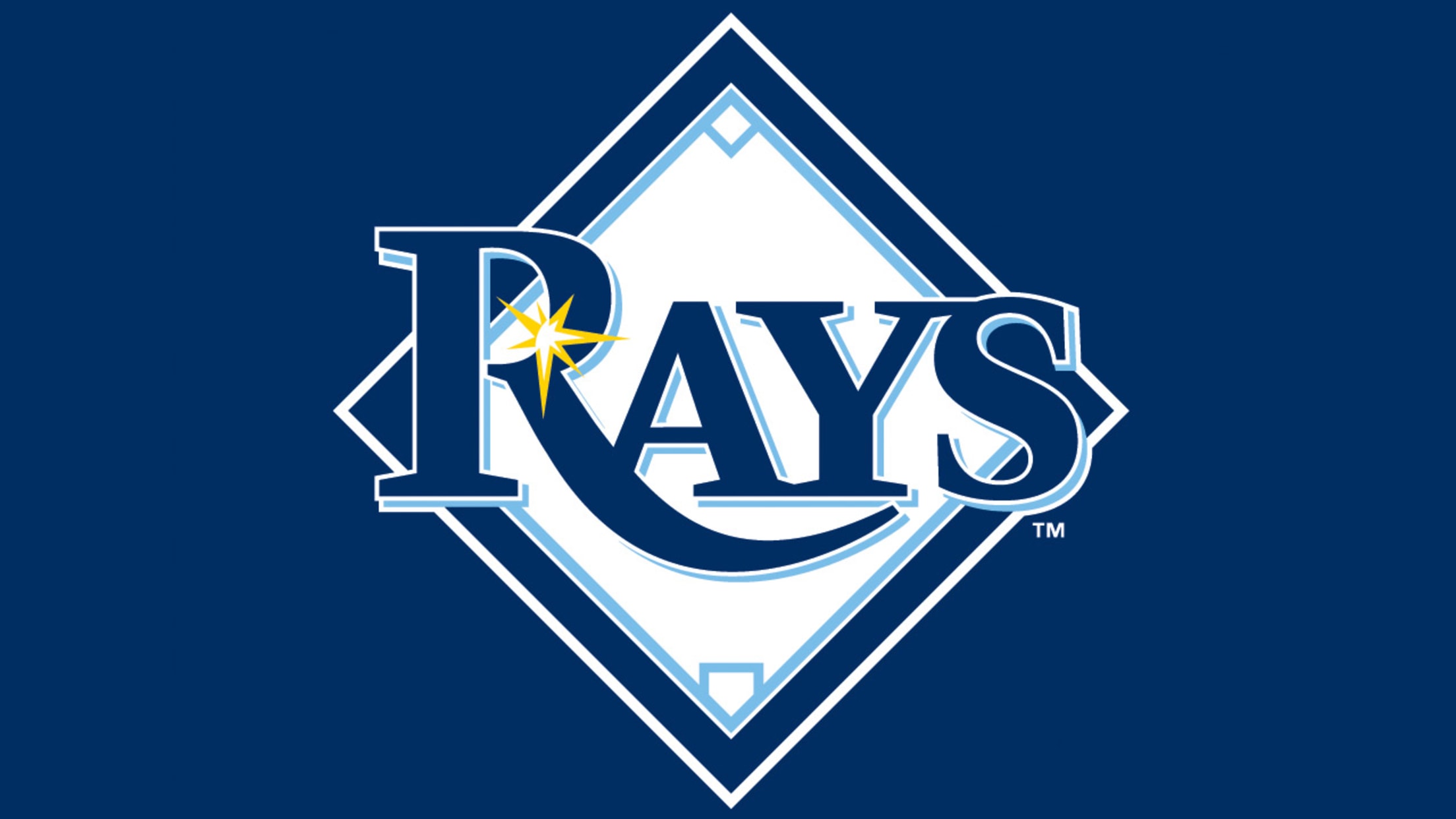 The Tampa Bay Rays organization confirmed late Tuesday a tragedy involving pitching prospect Blake Bivens, whose wife and child were among three people killed in Virginia, according to multiple reports. "Earlier today we learned that Blake Bivens, a pitcher with our Double-A affiliate, the Montgomery Biscuits, suffered a terrible family
2-way McKay preps hitting prior to Pads series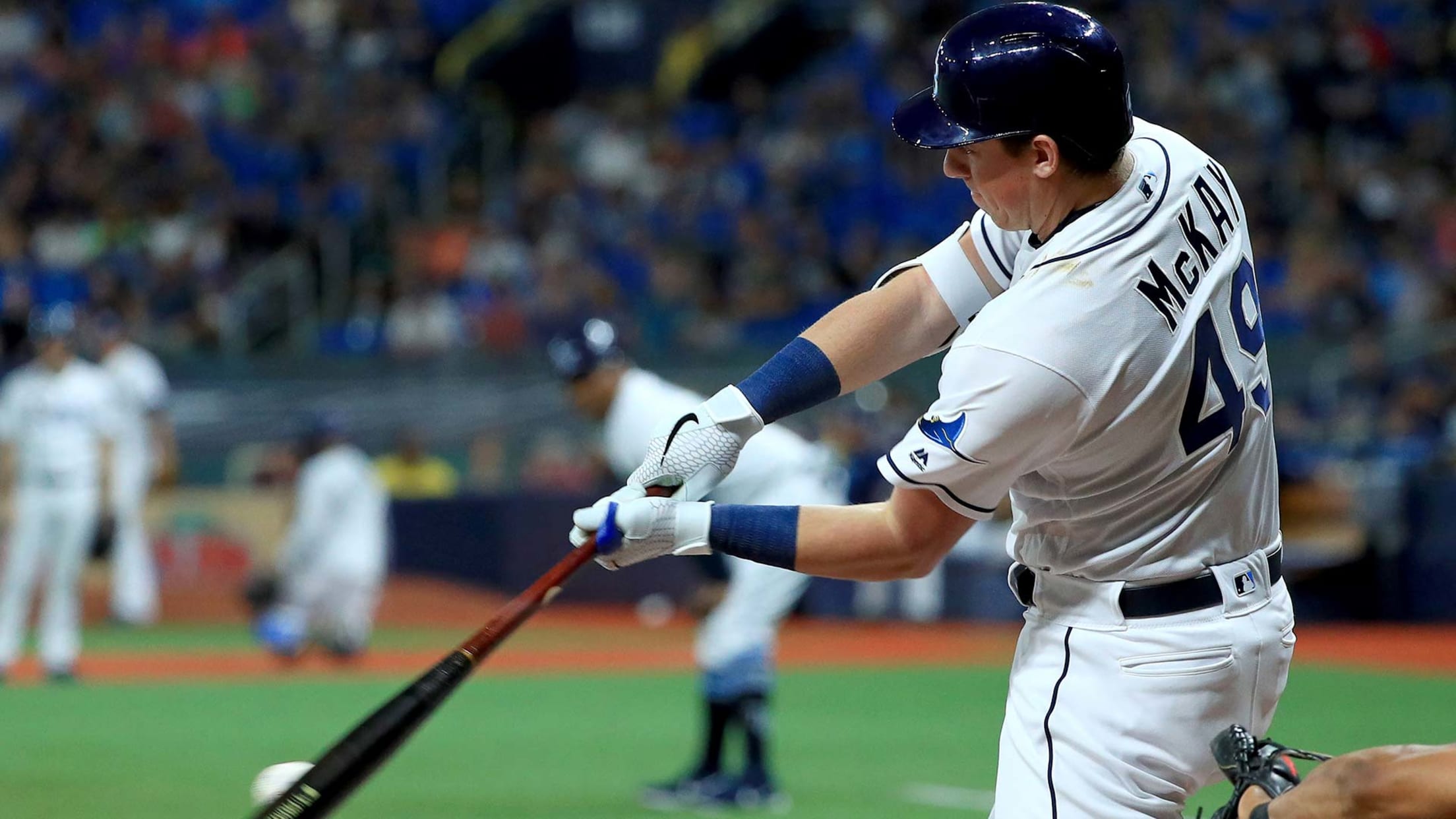 SEATTLE -- The Rays' two-way experiment with left-hander Brendan McKay will get a jolt of hitting progression when the club visits a National League park this week in San Diego. McKay's hitting has taken somewhat of a back seat since he was recalled on July 31 to contribute Major League
Franco relishes Futures Game experience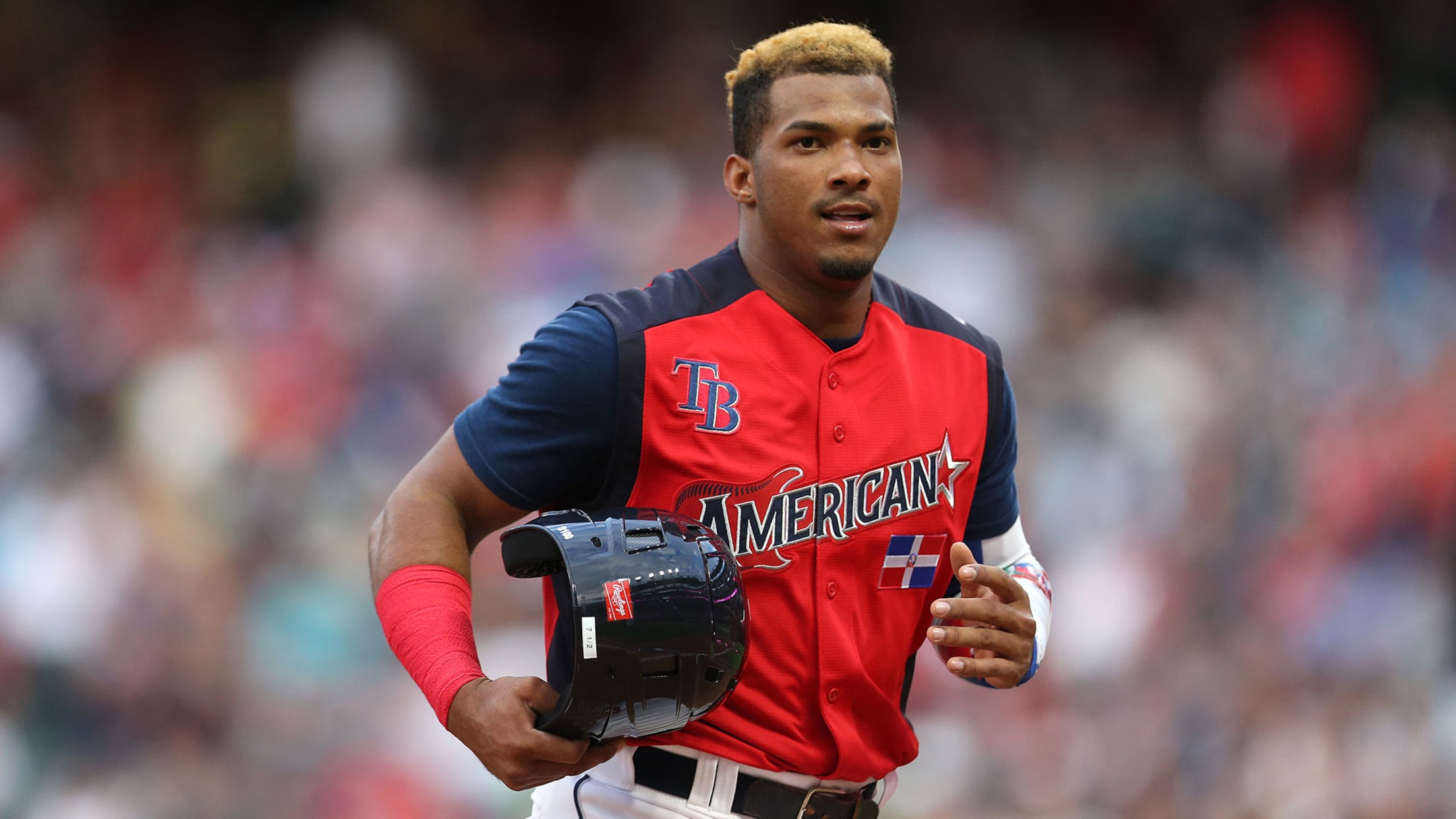 CLEVELAND -- As he answered a FaceTime call about an hour before taking the field for batting practice, Wander Franco stood in a hallway near the American League clubhouse at Progressive Field. On the nearby television, Franco watched the High School Home Run Derby, which had a field filled with
Rays place Stanek on IL, option prospect McKay
Right-hander Wood recalled; righty Roe activated from injured list
ST. PETERSBURG -- The Rays' bullpen took another blow Saturday, as the team placed right-hander Ryne Stanek on the 10-day injured list with right hip soreness. Stanek, who leads the team with 41 appearances (27 of them starts), has been one of Tampa Bay's most consistent options this season. Despite
Rays to sign int'l prospects Pena, De La Cruz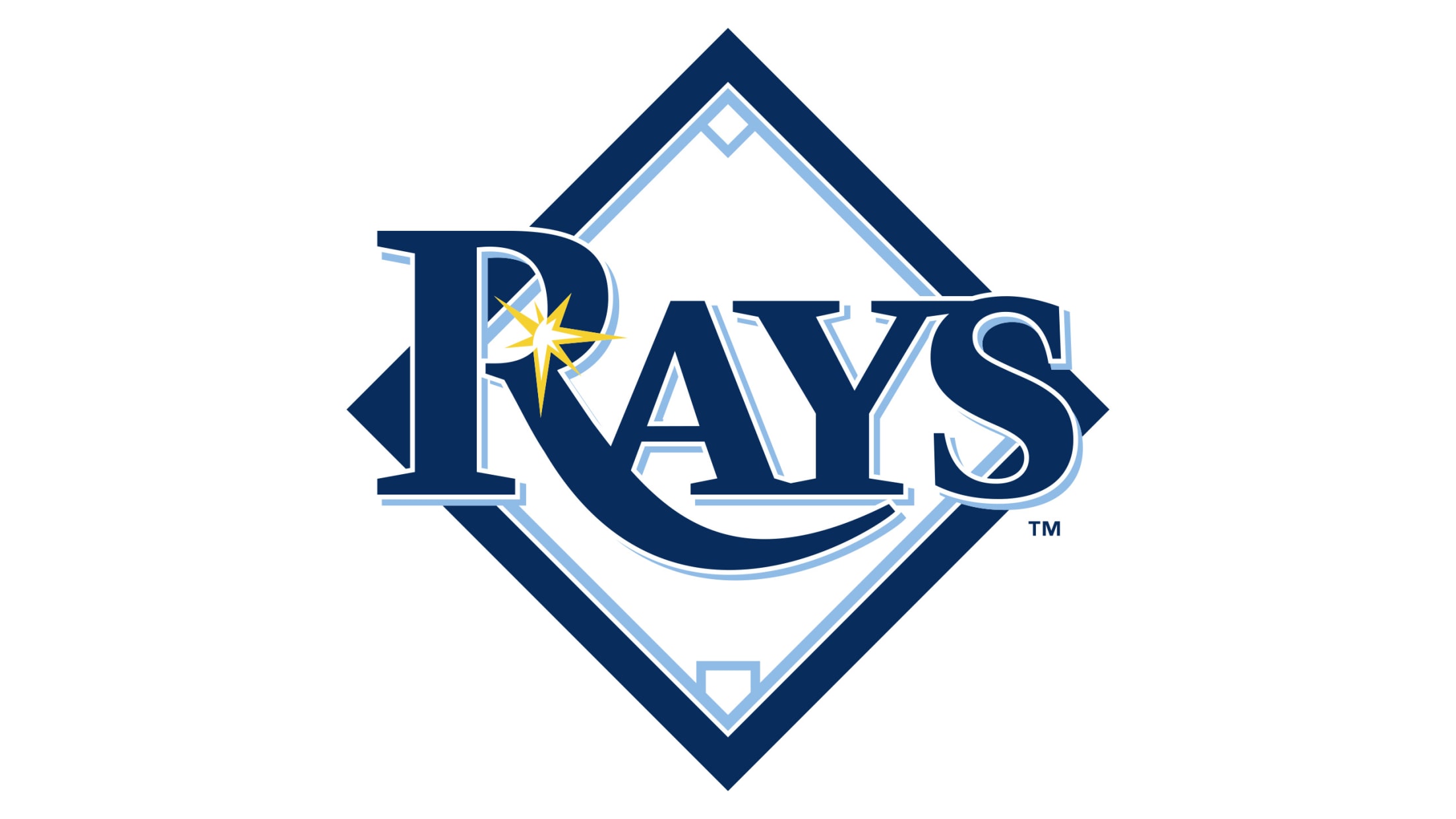 The Rays are expected to sign close to 20 prospects during the international signing period, highlighted by center fielder Jose Pena and infielder Wilmer De La Cruz. The diverse group of signees features players with several different types of profiles and is primarily made up of shortstops and projectable pitching.
After stellar mound debut, McKay hitless as DH
Rays two-way rookie Brendan McKay made his debut as a hitter against the Orioles on Monday night in Tampa Bay, in the starting lineup as the designated hitter and batting eighth. McKay finished 0-for-4, hitting the ball on the ground each time in the Rays' 6-3 win over Baltimore. With
Cool, calm, nearly perfect: McKay wows in debut
Rays top pitching prospect takes perfect game into 6th in first Major League start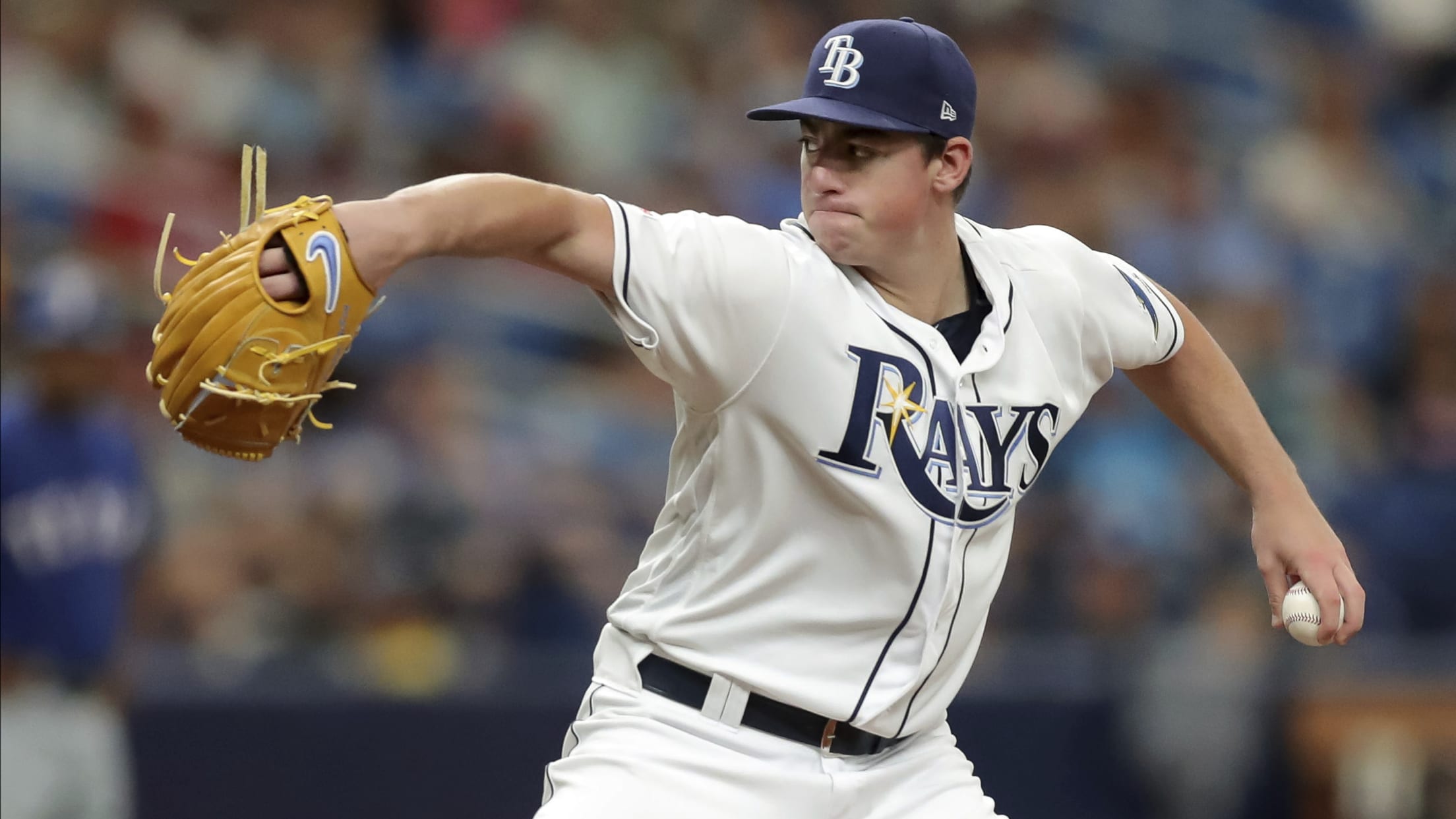 ST. PETERSBURG -- Before Saturday's game, Brendan McKay sat in the home clubhouse by his locker, which is conveniently located between those of Blake Snell and Tyler Glasnow. The highly touted left-hander checked his phone and appeared calm, just three hours before taking the mound for the first time in
Rays call up McKay for Major League debut
Club's top pitching prospect has 1.22 ERA in Minors this year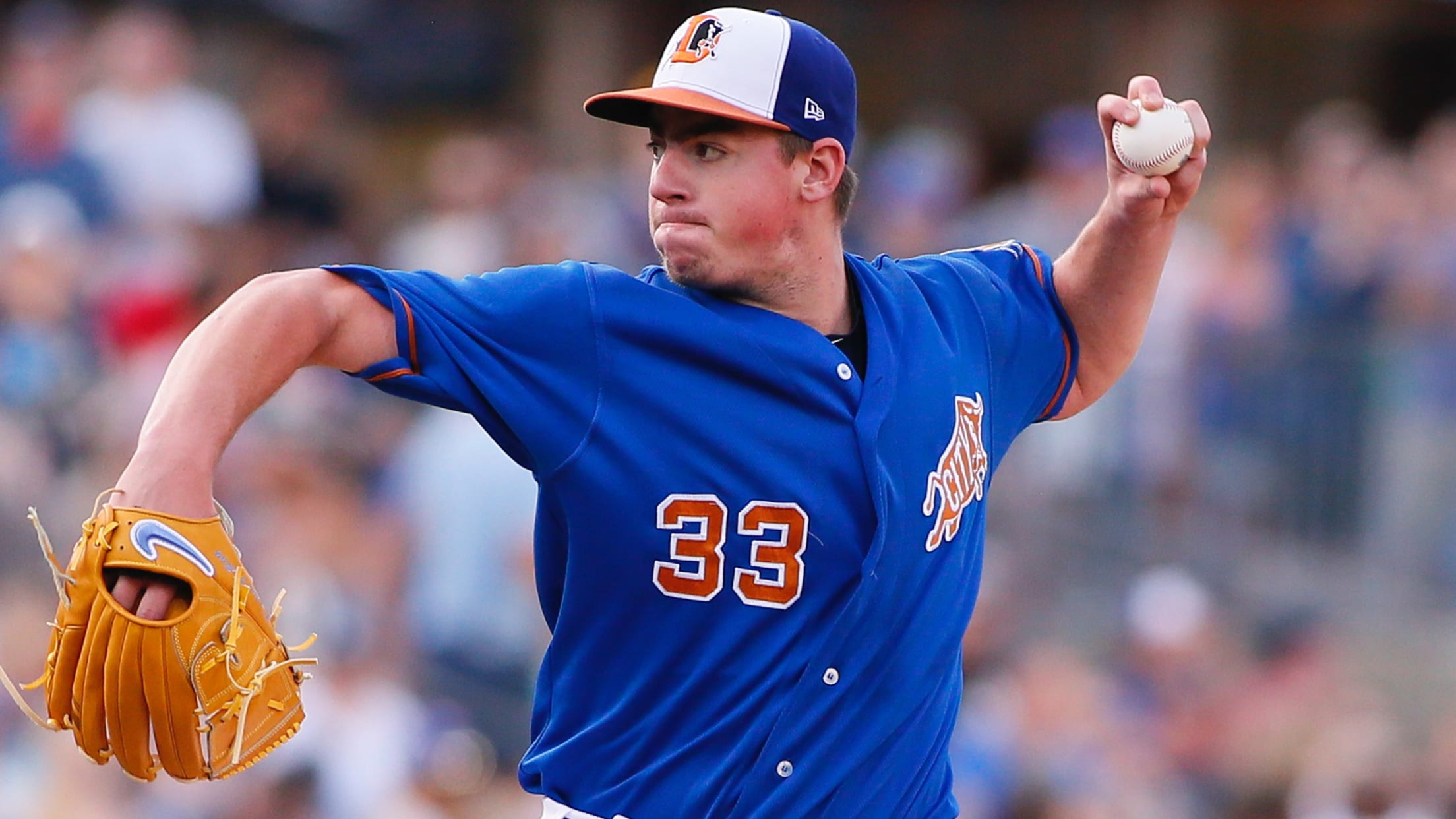 ST. PETERSBURG -- Brendan McKay was standing in the Rays' clubhouse on Friday night, his nameplate on his locker and his No. 49 uniform hanging below it. Tampa Bay's top pitching prospect was surrounded by what fellow pitcher Blake Snell called "the most media I've ever seen in here," fielding
What to expect from McKay in his first callup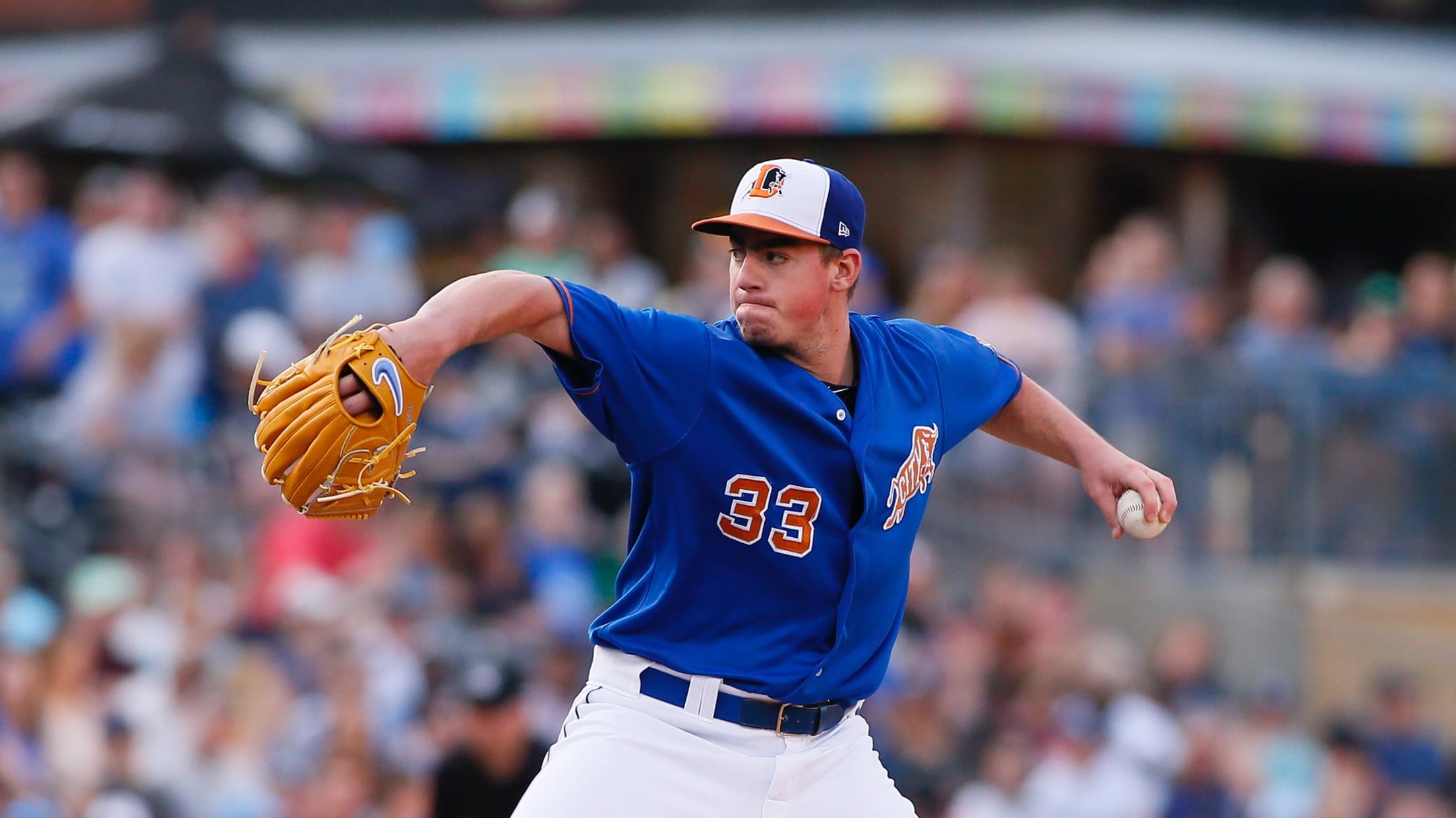 One of the top pitching prospects in baseball is set to make his Major League debut after the Rays announced on Friday afternoon that they would promote left-hander Brendan McKay from Triple-A Durham to start Saturday's game against the Rangers at Tropicana Field. The Rays' decision to call up McKay
Franco headlines Rays' trio in Futures Game
Top prospect joined by McKay, Hernandez for July 7 event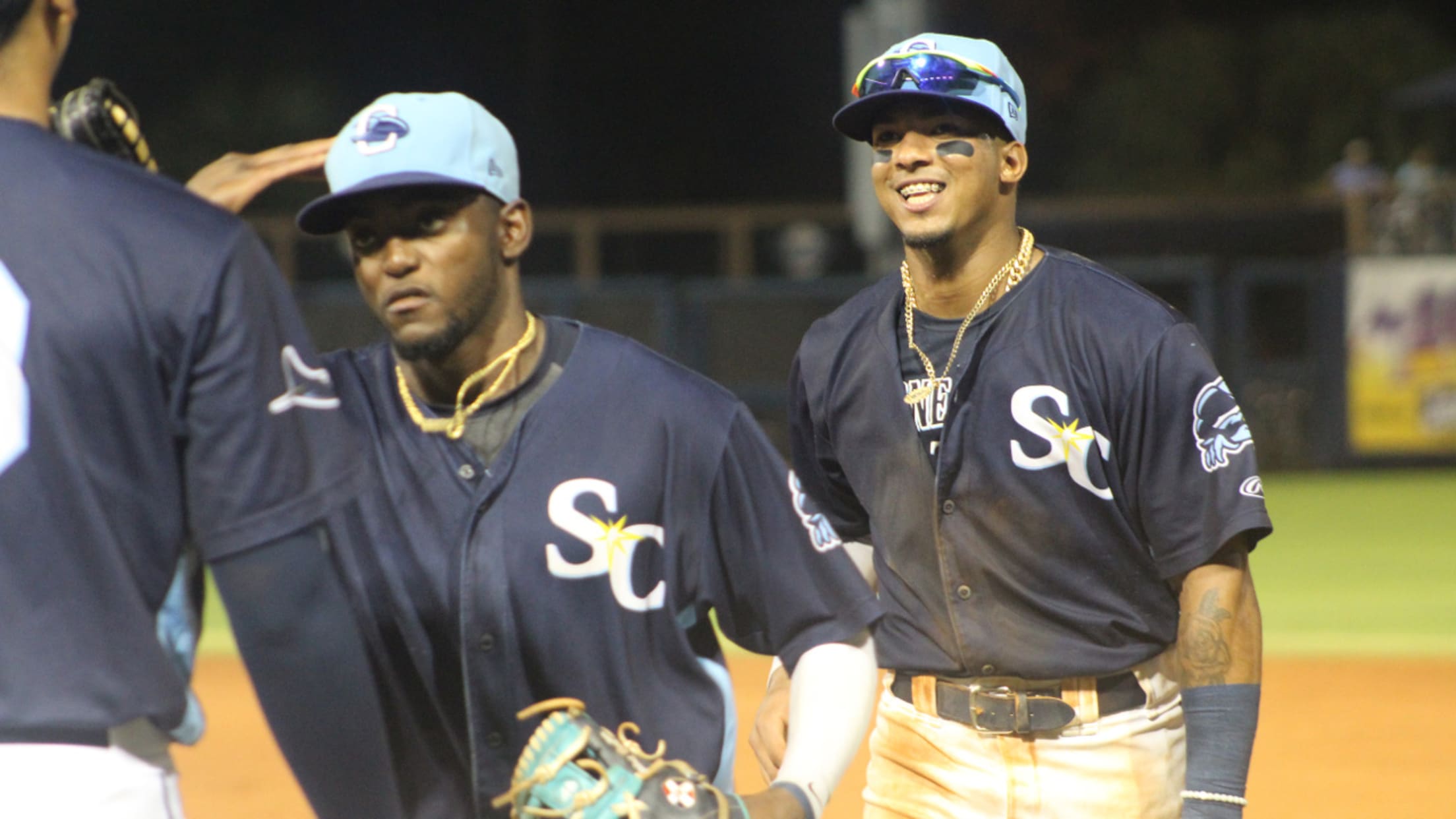 The Rays will be well-represented in the SiriusXM All-Star 2019 Futures Game in Cleveland as Wander Franco, Brendan McKay and Ronaldo Hernandez were all selected to participate in the event. Tampa Bay is one of four organizations with three representatives in the July 7 game. Franco, who signed for $3.85
Glasnow (forearm) shut down for three weeks
Righty experienced discomfort throwing over weekend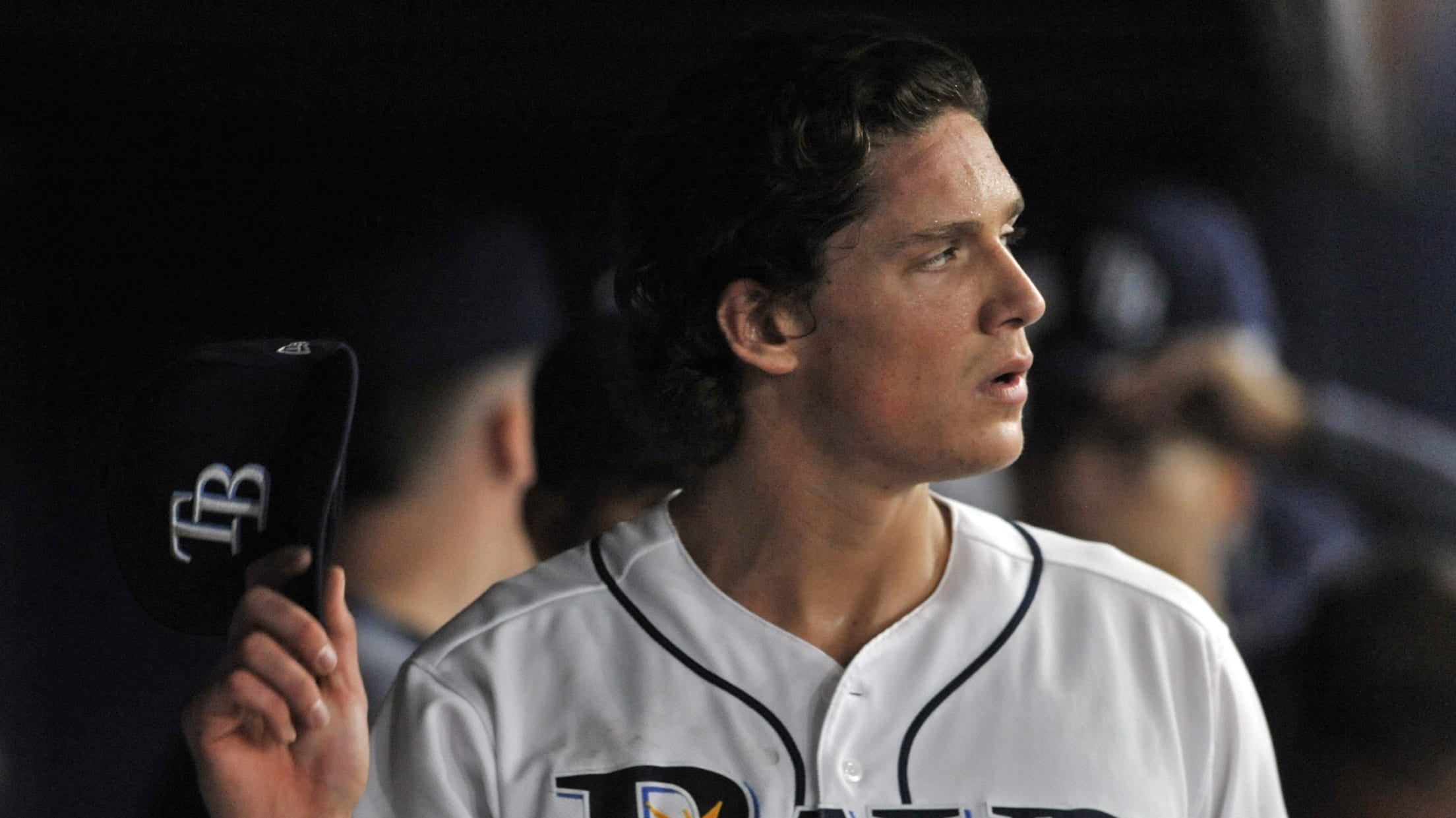 MINNEAPOLIS -- Tyler Glasnow won't be back with the Rays when he is eligible to come off the 60-day injured list on July 10. The club's initial hope was for Glasnow to rejoin the team after the All-Star break, which is when the right-hander would become eligible to come off
Here are some future All-Stars from AL East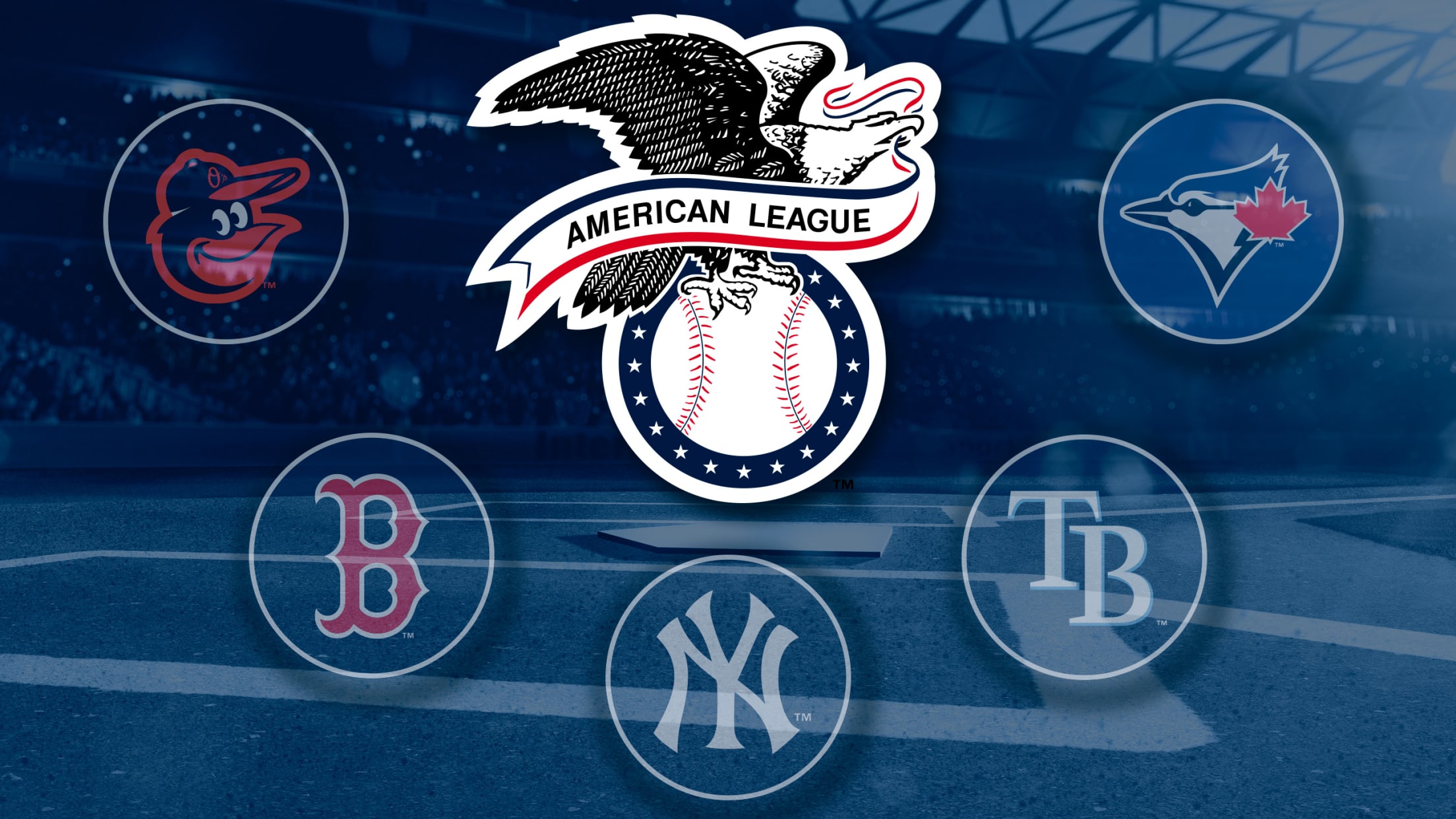 ST. PETERSBURG -- As the influx of young super-talent mingles with its veteran counterpart across the country, many teams this season have developed exciting storylines regardless of win/loss record. In the American League East, Vladimir Guerrero Jr. burst on the scene in Toronto and Nate Lowe has helped the Rays
Wendle returns from right wrist fracture
Infielder plays second, short, singles in first game in nearly 2 months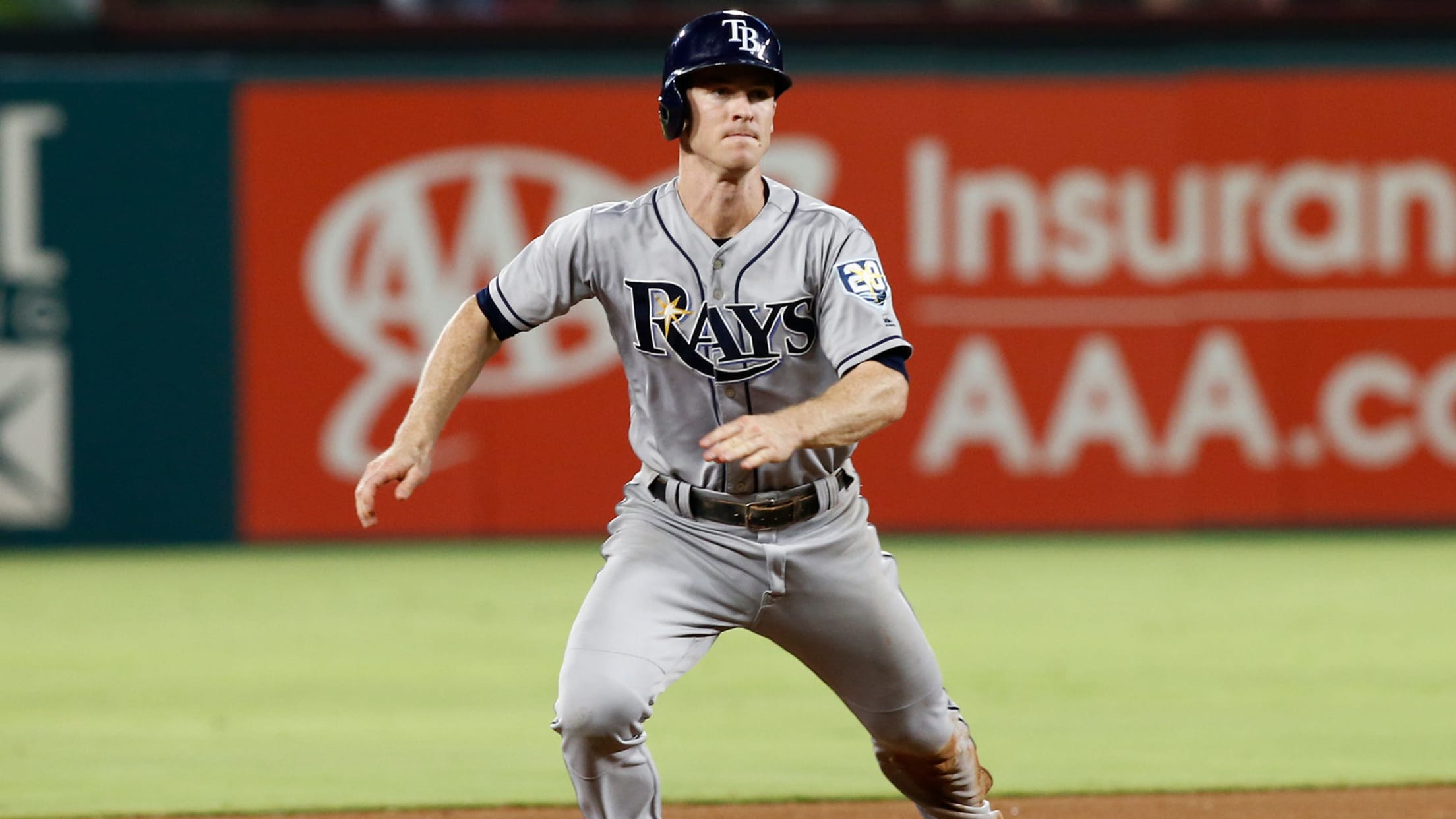 ST. PETERSBURG -- After missing nearly two months with a right wrist fracture, Joey Wendle returned to the Rays' lineup on Friday, when the team activated the infielder from the 10-day injured list. The Rays optioned reliever Hunter Wood to Triple-A Durham to make room on the active roster. Wendle
Rays sign top Draft pick Greg Jones
Shortstop to start at Hudson Valley; Glasnow making progress, while Wendle nears return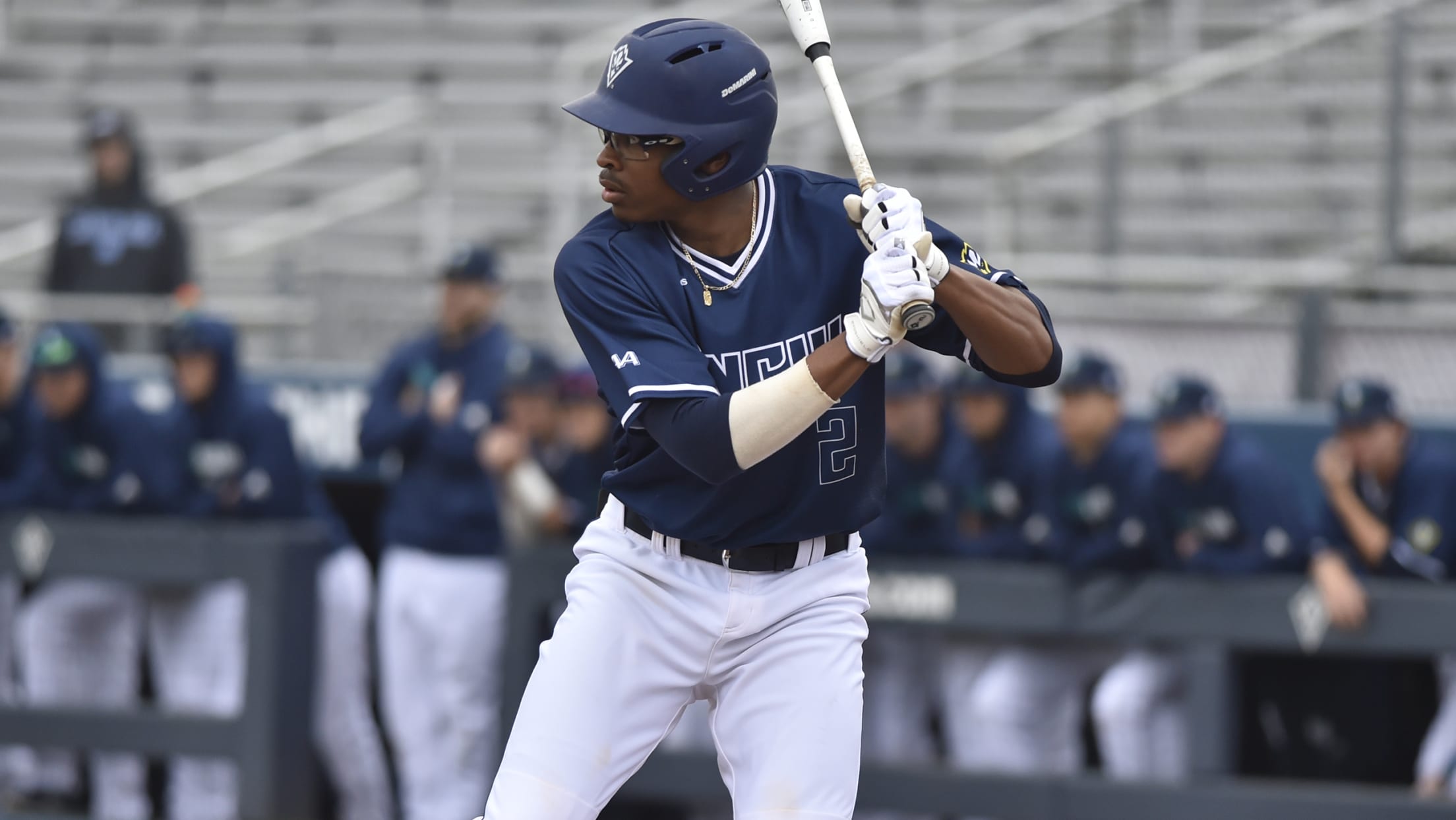 ST. PETERSBURG -- The Rays announced Tuesday that the club has signed first-round Draft pick Greg Jones. According to MLB.com's Jim Callis, the Rays signed Jones for $3,027,000, which is the full slot value for the 22nd overall pick in the Draft. "It's something I've always dreamed of since I