5 prospects who could shake up the AL East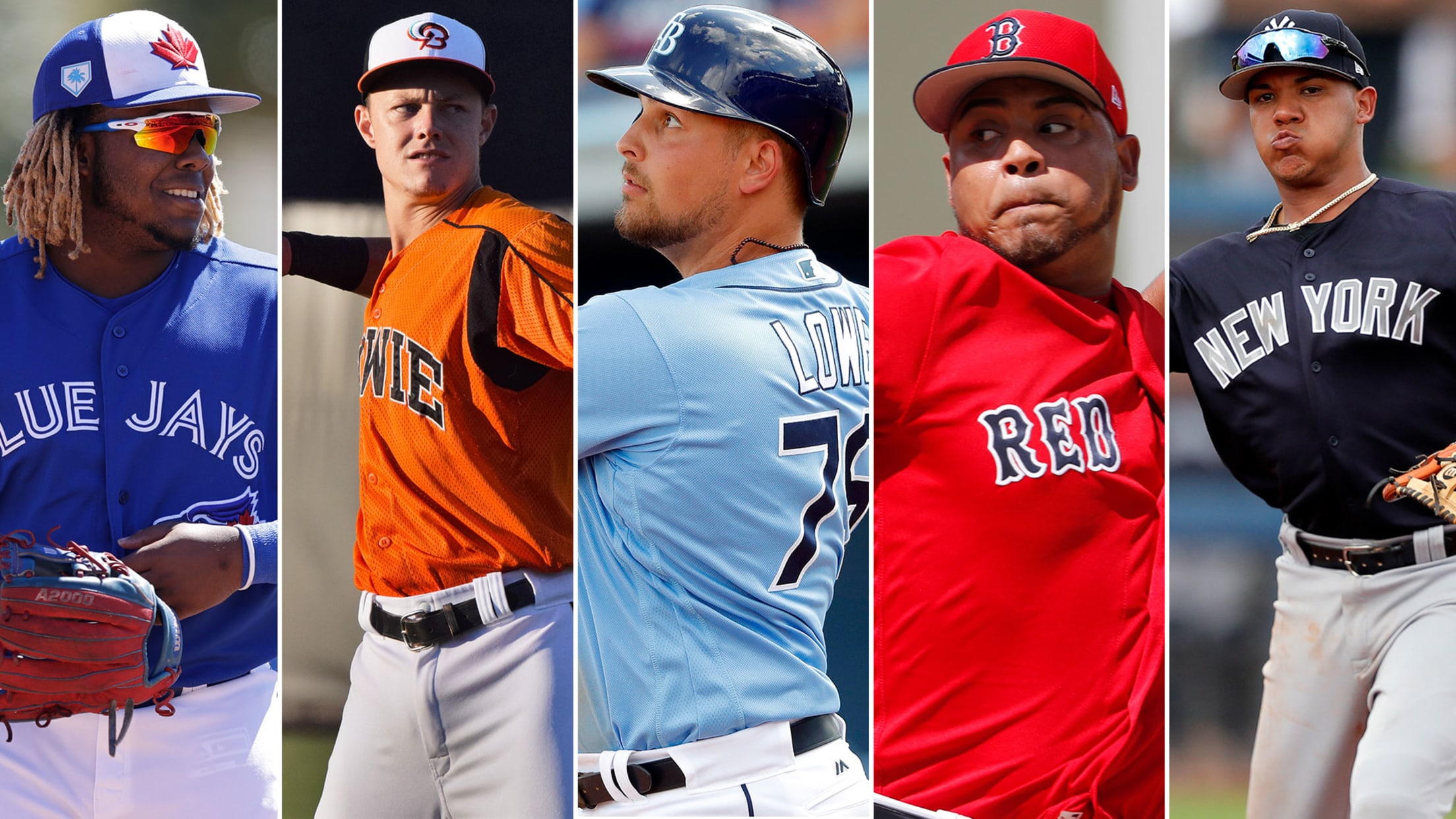 Last season was a banner year for prospects in the American League East. Could 2019 prove even better? Highly-regarded blue-chippers emerged across the board to make an impact in 2018, from Gleyber Torres and Miguel Andujar making runs at the AL Rookie of the Year Award in New York, Lourdes
These 5 teams could make impact moves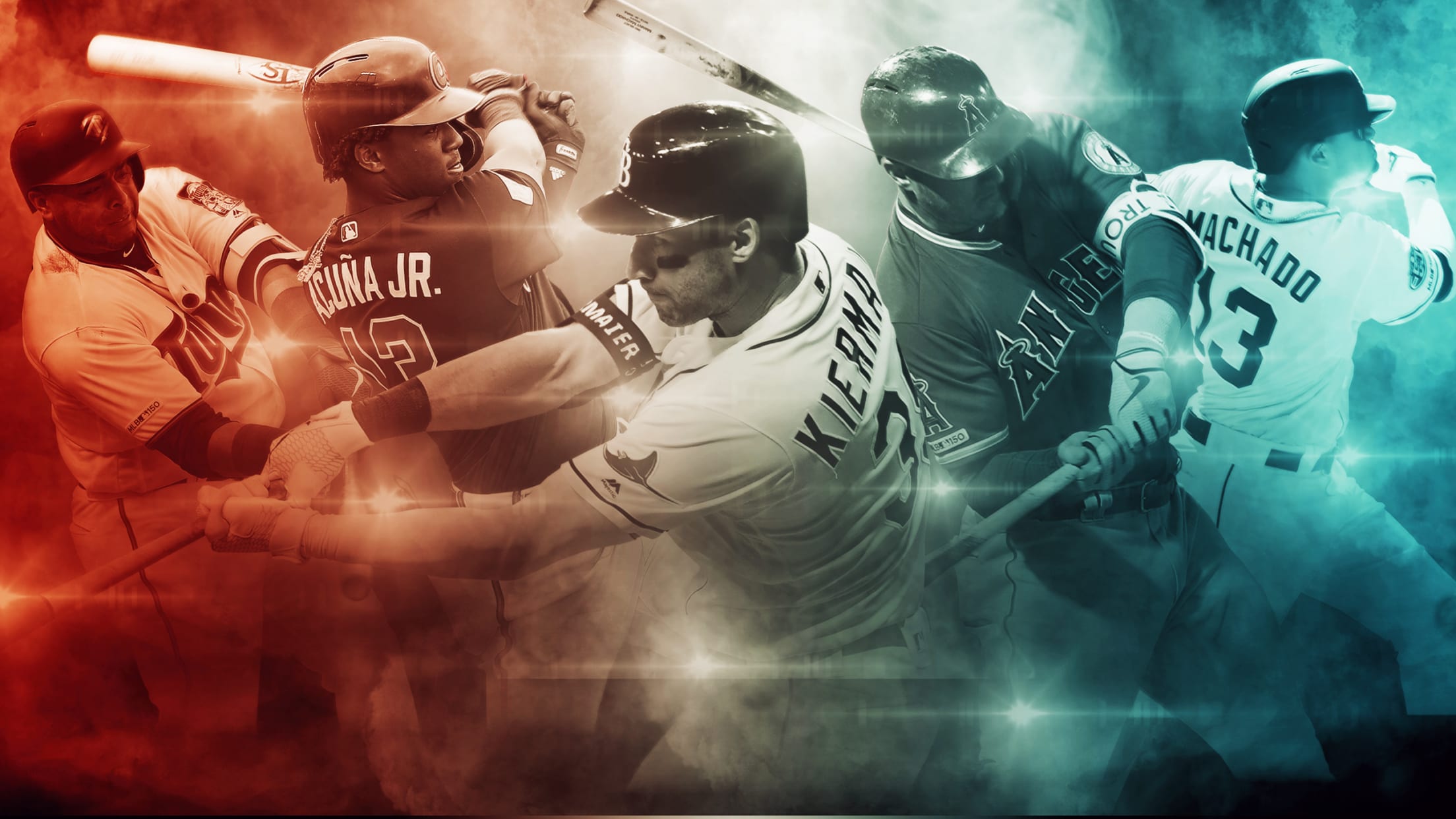 The MLB standings obviously don't tell us much at this early stage, and neither, really, do the team rosters. Baseball has an inordinate number of games, and with that comes an inordinate amount of turnover between the starting point and the finish line. As Zack Meisel of The Athletic recently
Starting spots for Rays' Top 30 Prospects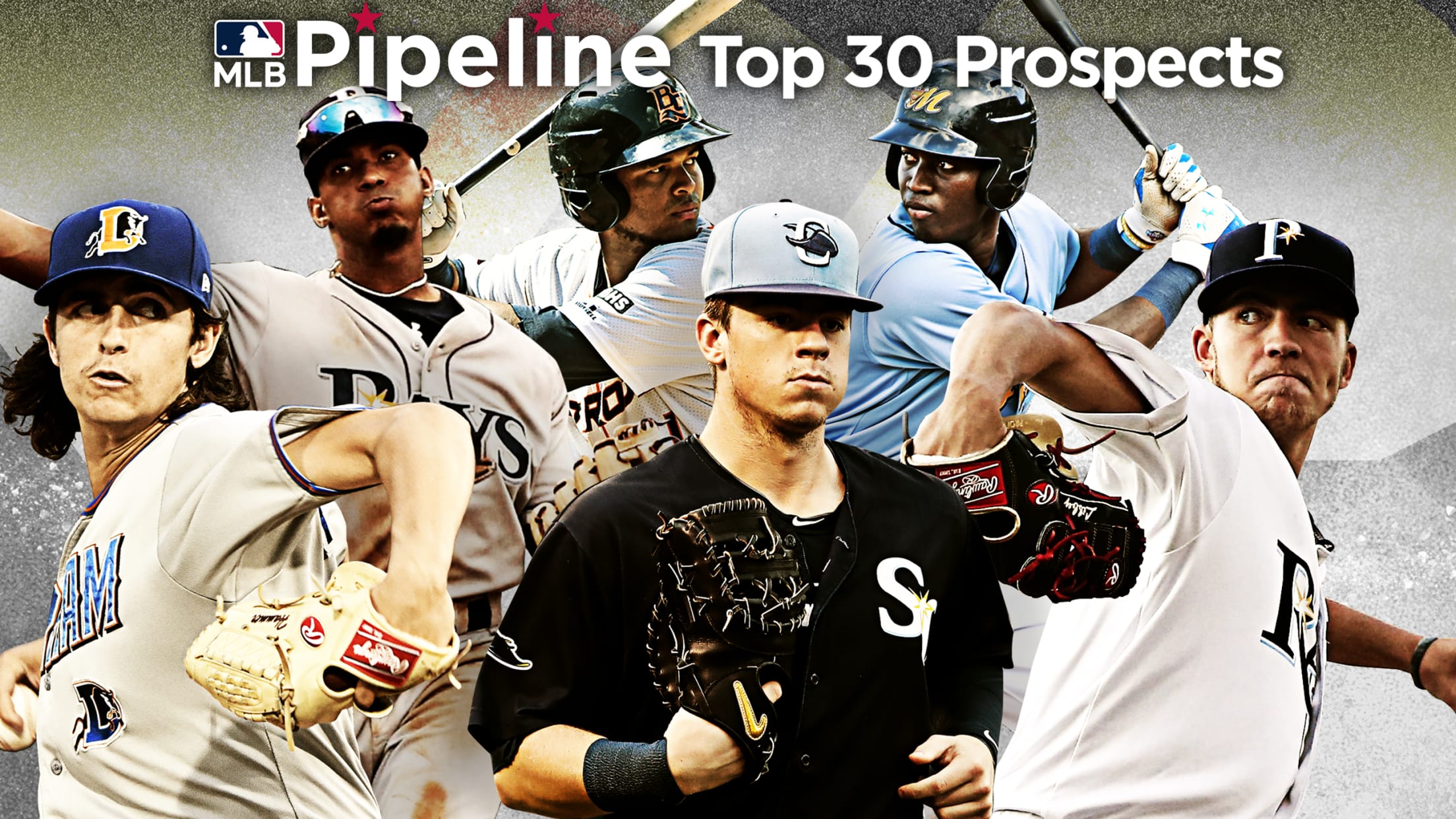 With the 2019 Minor League Baseball season getting underway, here's a look at where the Rays Top 30 prospects are starting the year. We also identify the prospect who just missed the Top 30 list, a player who didn't make the big league Opening Day roster but should make an
Rays set rosters for Minor League affiliates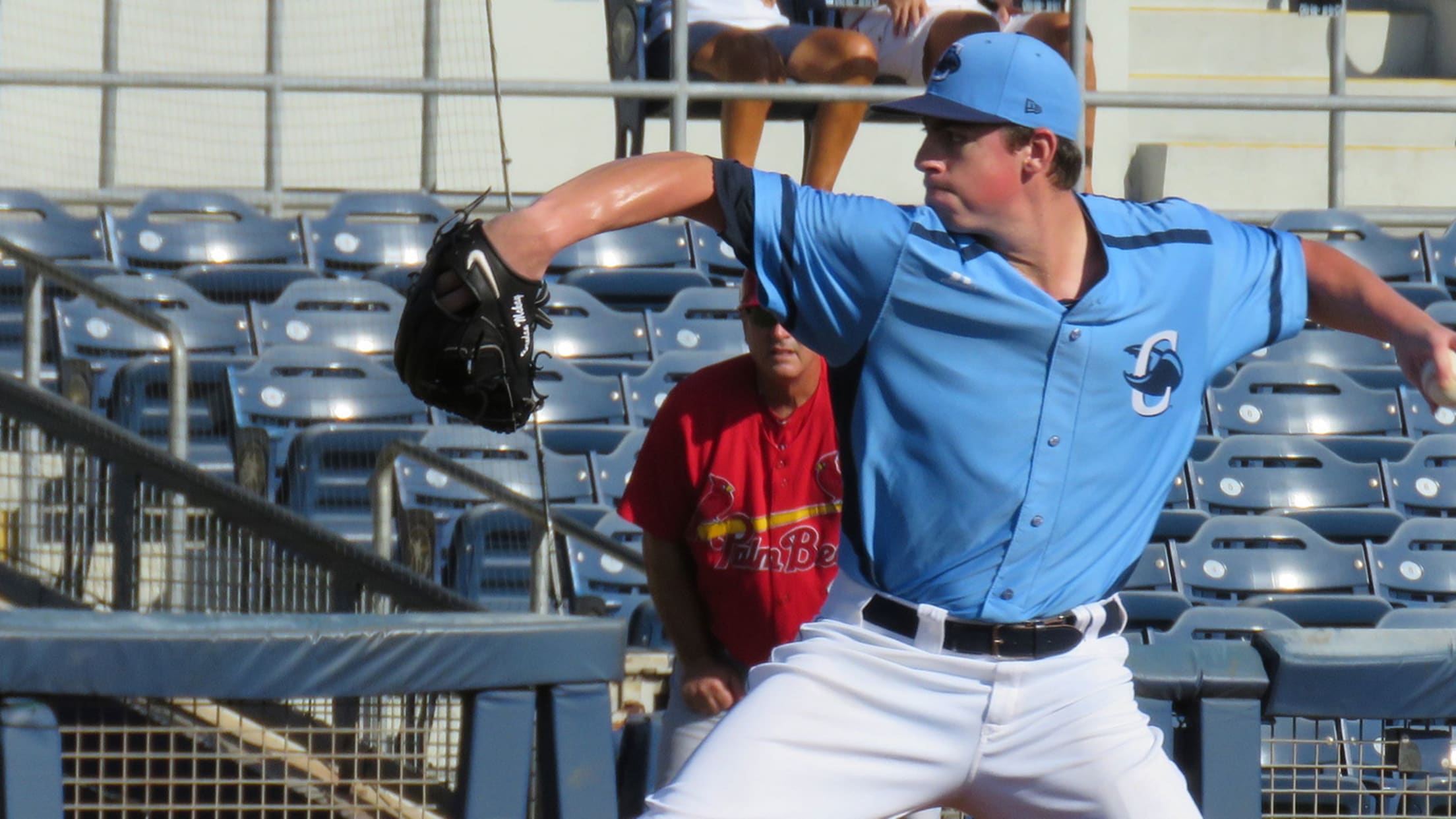 ST. PETERSBURG -- With the Minor League season set to get started Thursday, the Rays announced their Minor League rosters on Monday. Here's how the rosters shape up: Triple-A Durham The Bulls' roster is highlighted by pitchers who could appear with the big league club. Oliver Drake, Jacob Faria, Andrew
Here's a look at the Rays' farm system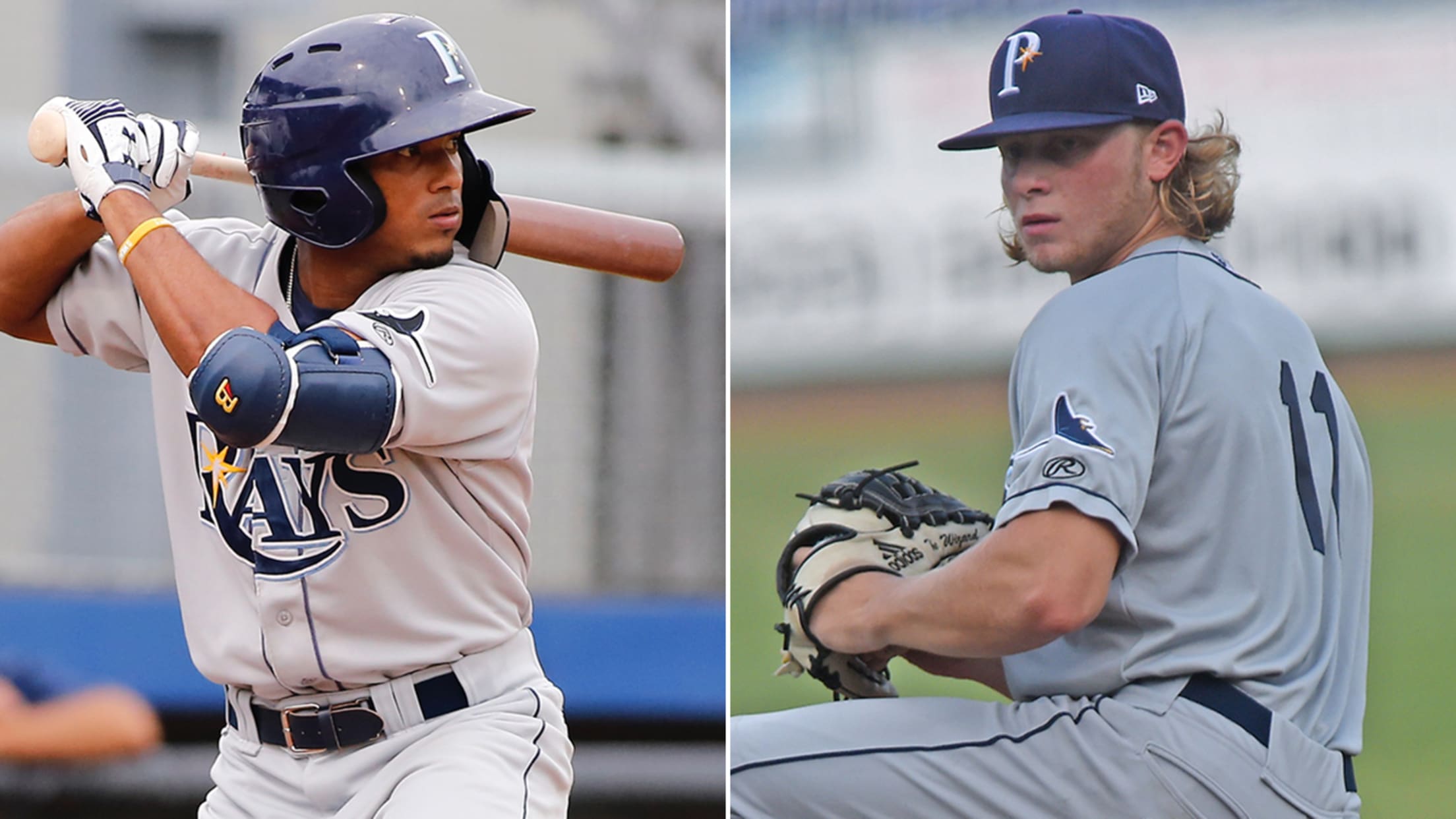 PORT CHARLOTTE, Fla. -- At various times in the Rays' two decades of existence, they have had a reputation of having a strong farm system, with most of their success coming from homegrown talent over the years. The farm system has produced players like Evan Longoria, David Price, Carl Crawford
Liberatore poised to move quickly up system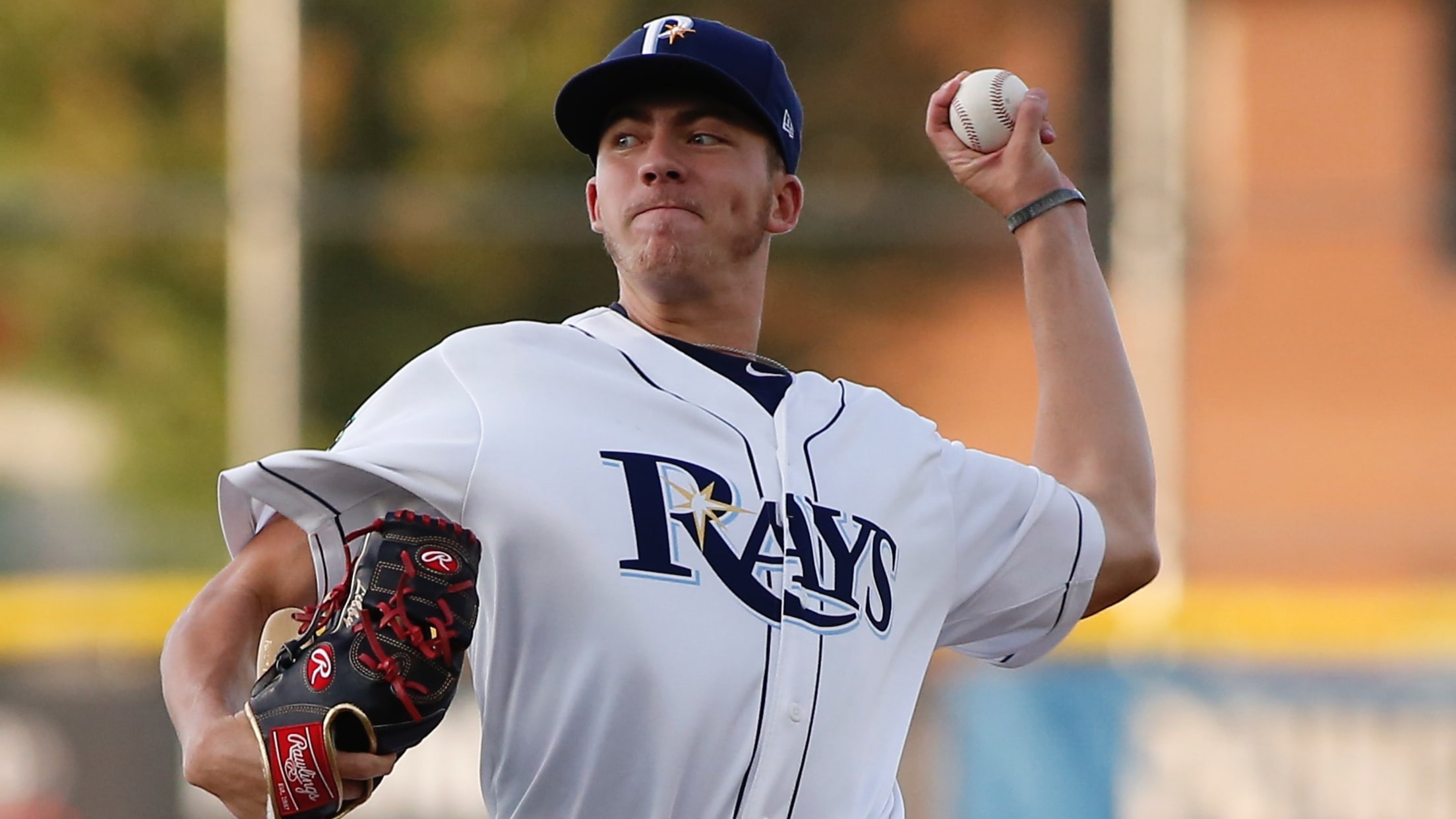 PORT CHARLOTTE, Fla. -- When Cardinals third-base prospect Nolan Gorman homered in a big league Spring Training game on March 16, no one was more excited than Rays left-handed pitching prospect Matthew Liberatore. Liberatore, the Rays' first-round pick last June and their No. 5 prospect per MLB Pipeline, knows all
Inbox: Mize vs. Wright,  Franco vs. Adell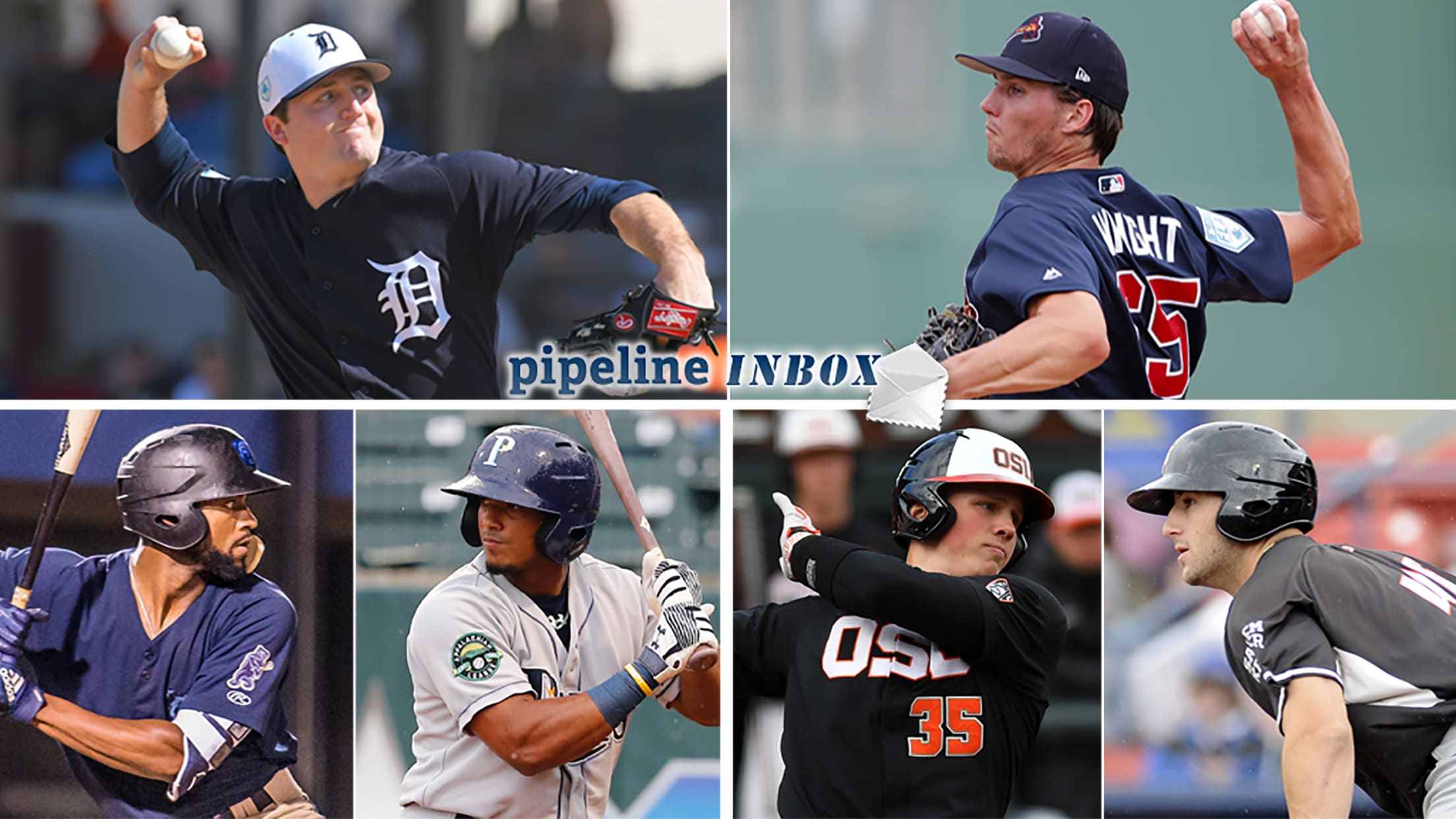 This is my last Pipeline Inbox before Opening Day, so it's time to get my 2019 predictions on the record ... AL Division Winners: Red Sox, Indians, Astros AL Wild Cards: Yankees, Twins NL Division Winners: Nationals, Cubs, Dodgers NL Wild Cards: Brewers, Mets AL Championship Series: Astros over Red
Why Lowe's extension makes sense for Rays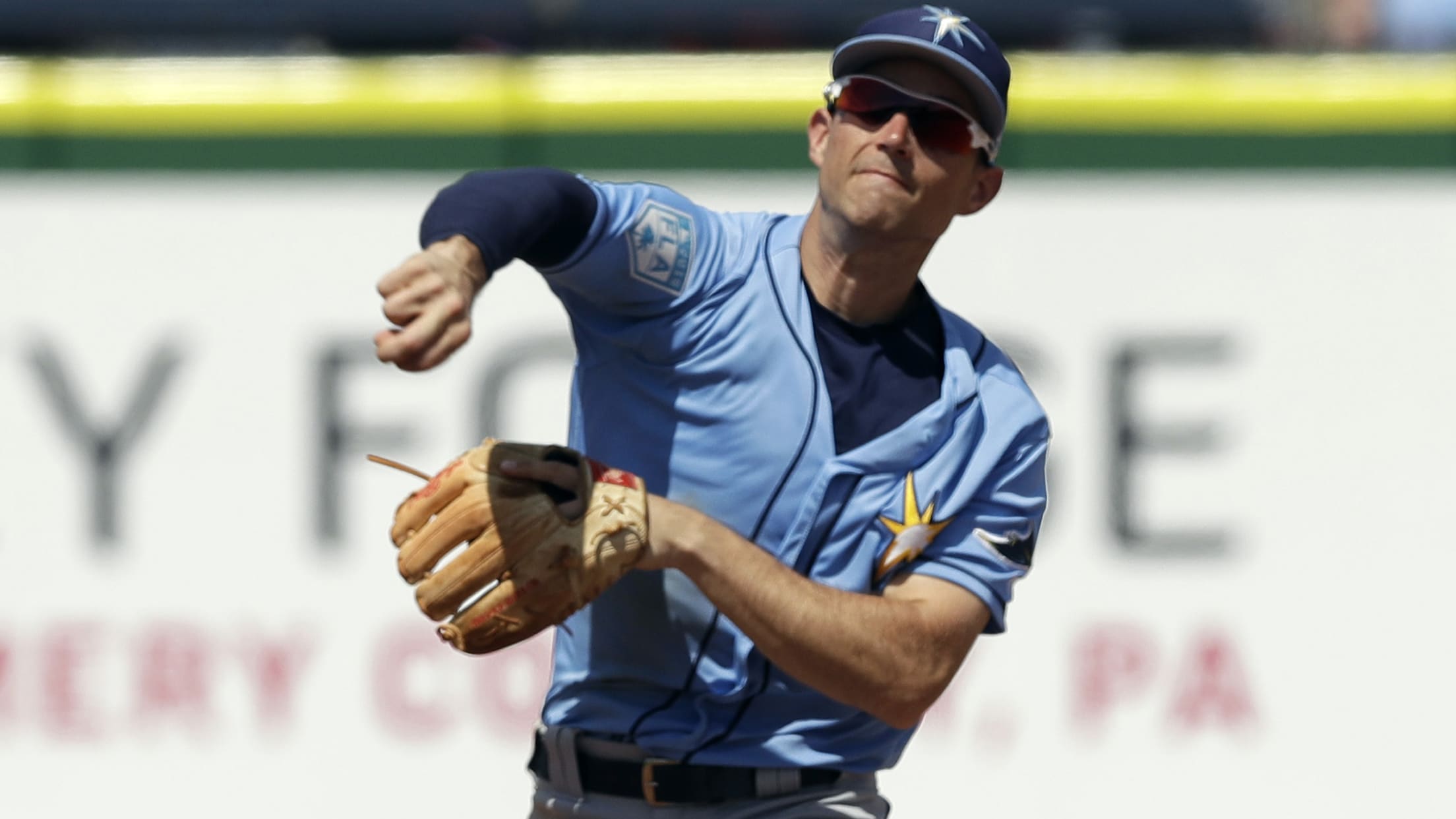 PORT CHARLOTTE, Fla. -- By signing a six-year, $24 million deal on Wednesday, Brandon Lowe became just the fourth players in Rays history to sign a long-term extension with less than a year of Major League service time, joining Evan Longoria, Matt Moore and Chris Archer. The decision to extend
Honeywell throws batting practice, feels good
Rays' 2014 Draft pick missed all of '18 due to Tommy John surgery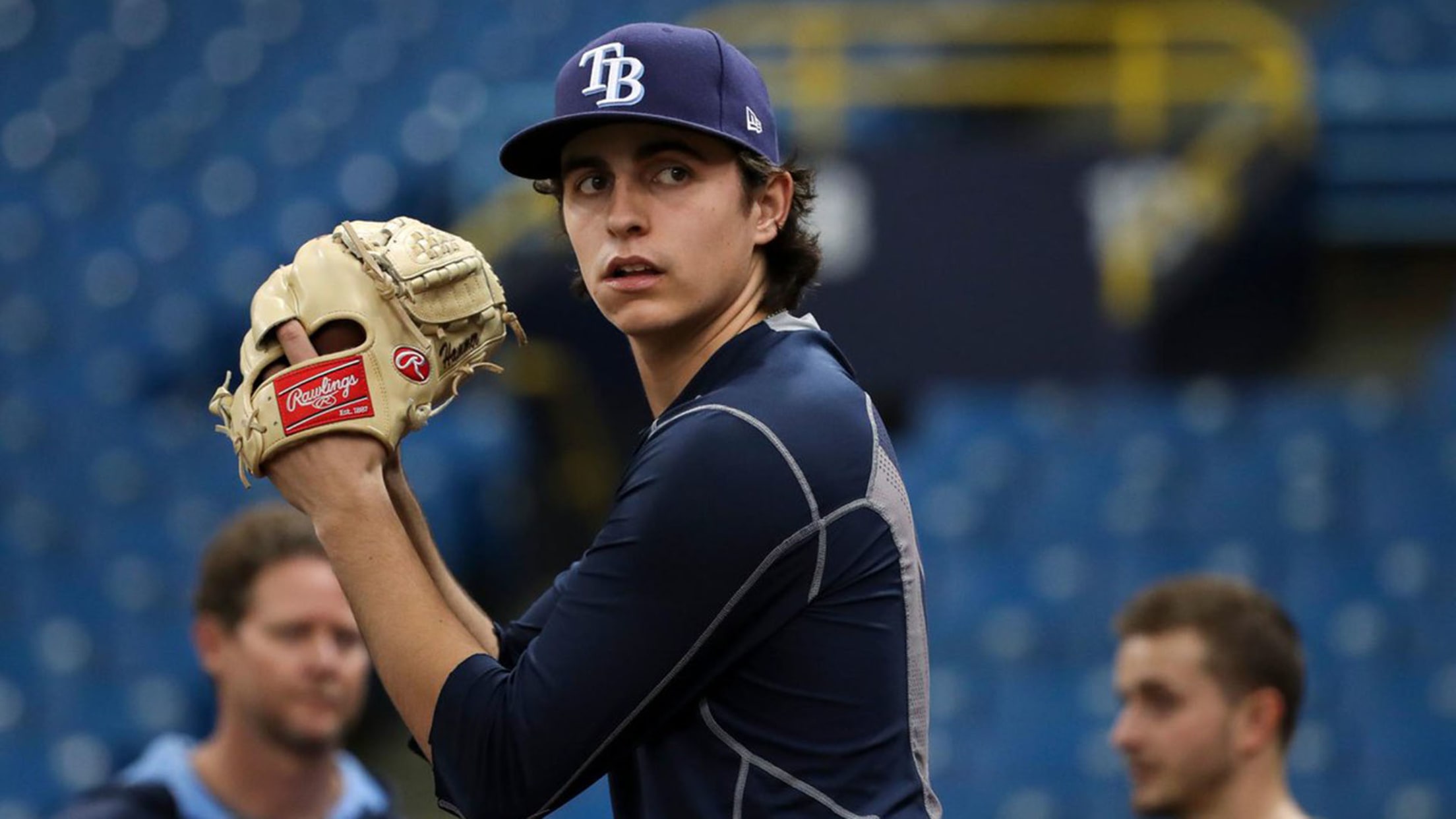 PORT CHARLOTTE, Fla. -- Brent Honeywell knows he can't get ahead of himself during his rehab, but he's starting to feel how close he is to returning to game action. "I feel the aspects of the game getting back in the body a little bit," Honeywell said Friday. "But I
Rays begin making roster moves
Top prospects Honeywell, Sanchez headed to Minors to start season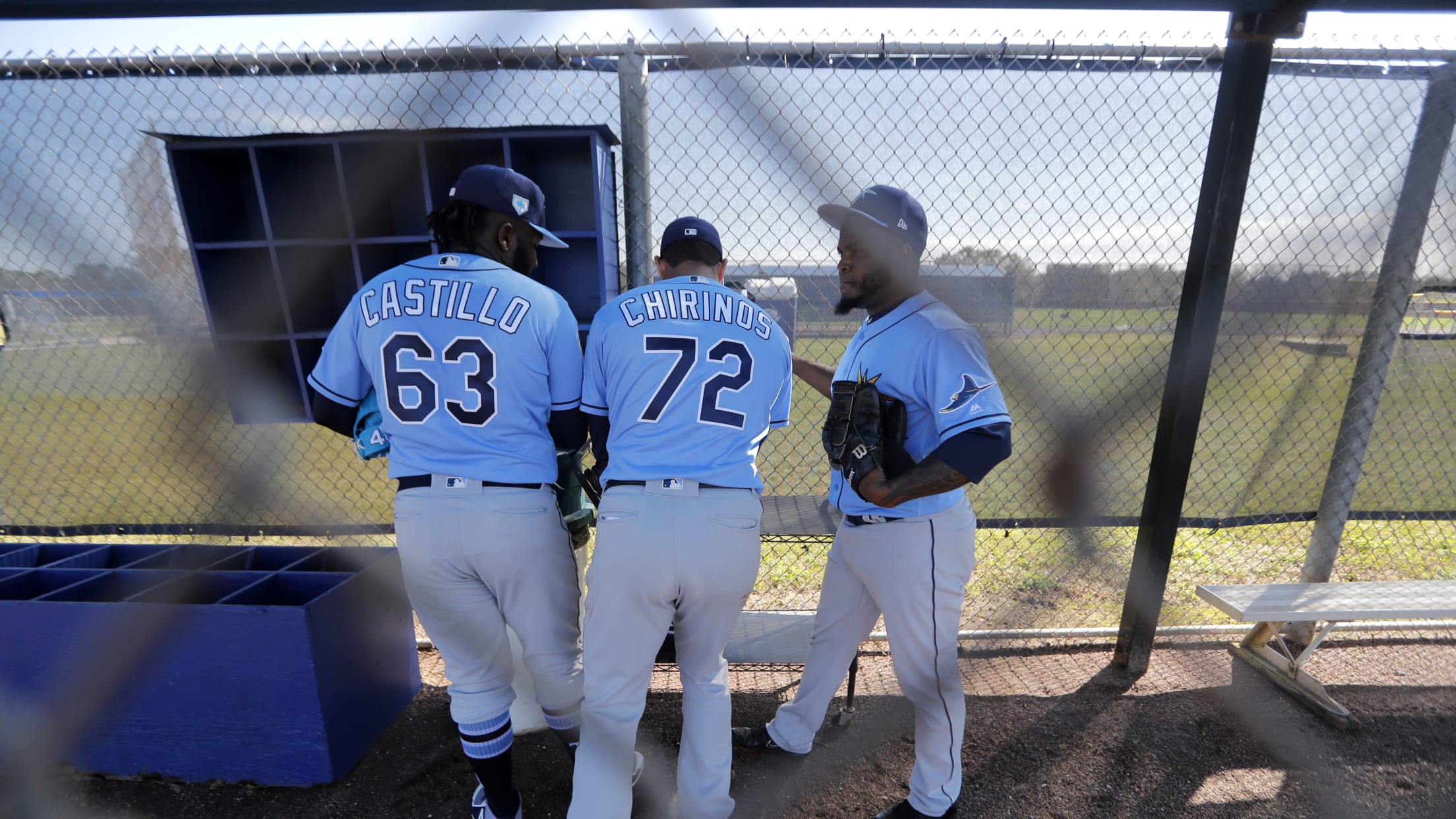 PORT CHARLOTTE, Fla. -- Over the next couple of days, the Rays will look to trim their Spring Training squad. On Saturday, the club announced the first batch of reassignments, reducing the roster from 67 to 57 players. Christian Arroyo, Ian Gibaut, Brent Honeywell Jr., Joe McCarthy and Jesus Sanchez,
Brujan honors father with big league ambition
After his dad's untimely passing, Rays prospect out to fulfill promise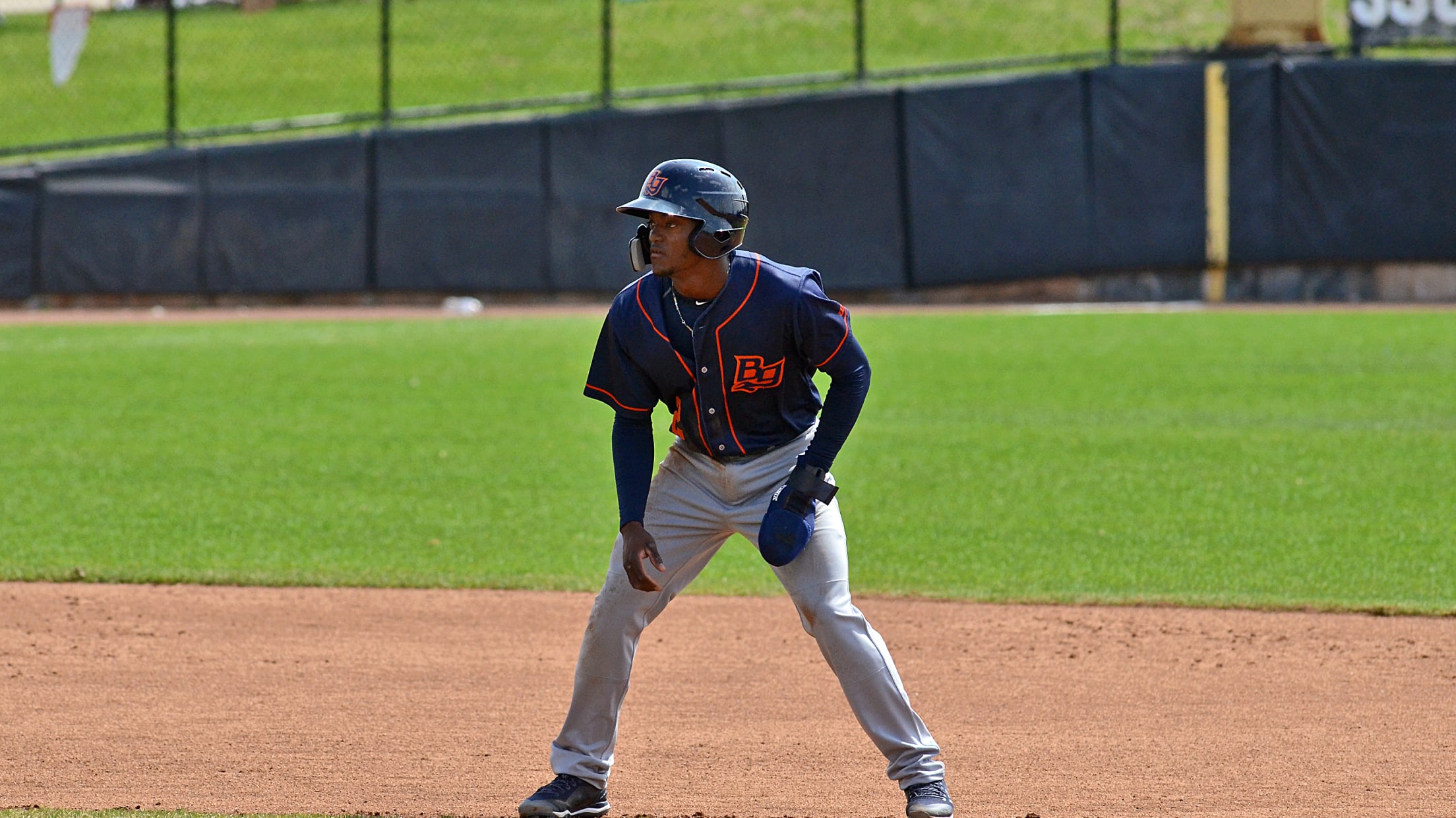 PORT CHARLOTTE, Fla. -- In 2017, Vidal Brujan's father was diagnosed with a stomach illness that didn't allow him to consume high intakes of grease. After the diagnostic, Brujan urged his father to make the drive to Santo Domingo, Dominican Republic, in order to get the proper medication to treat
Rays taking new approach with 2-way prospect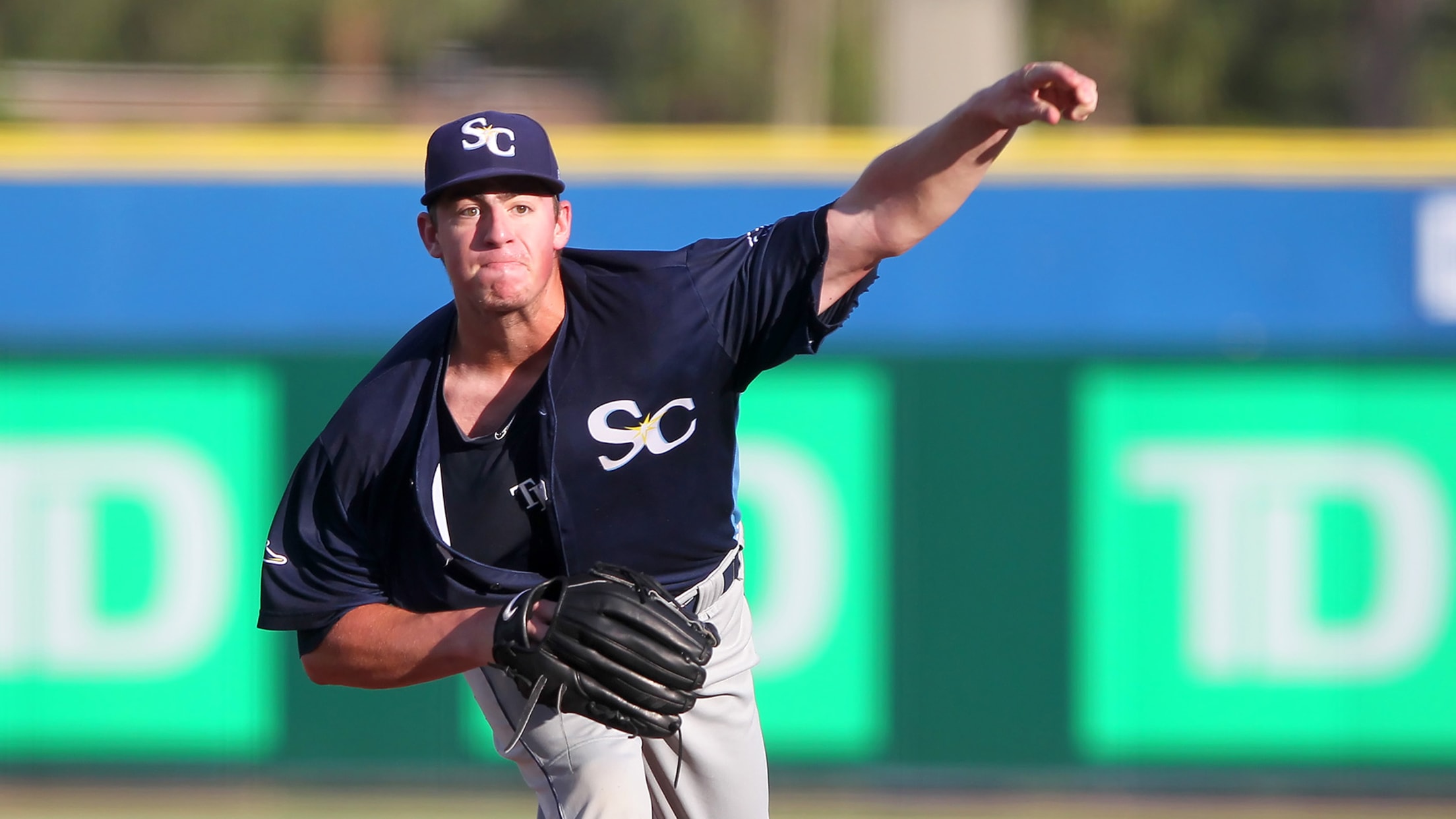 PORT CHARLOTTE, Fla. -- The Rays and Brendan McKay will be trying out something new this season, as they continue to look for the best way to develop the two-way player through the Minor Leagues. McKay will continue to be a two-way player for Tampa Bay, but his schedule will
Here are the Rays' 2019 Top 30 Prospects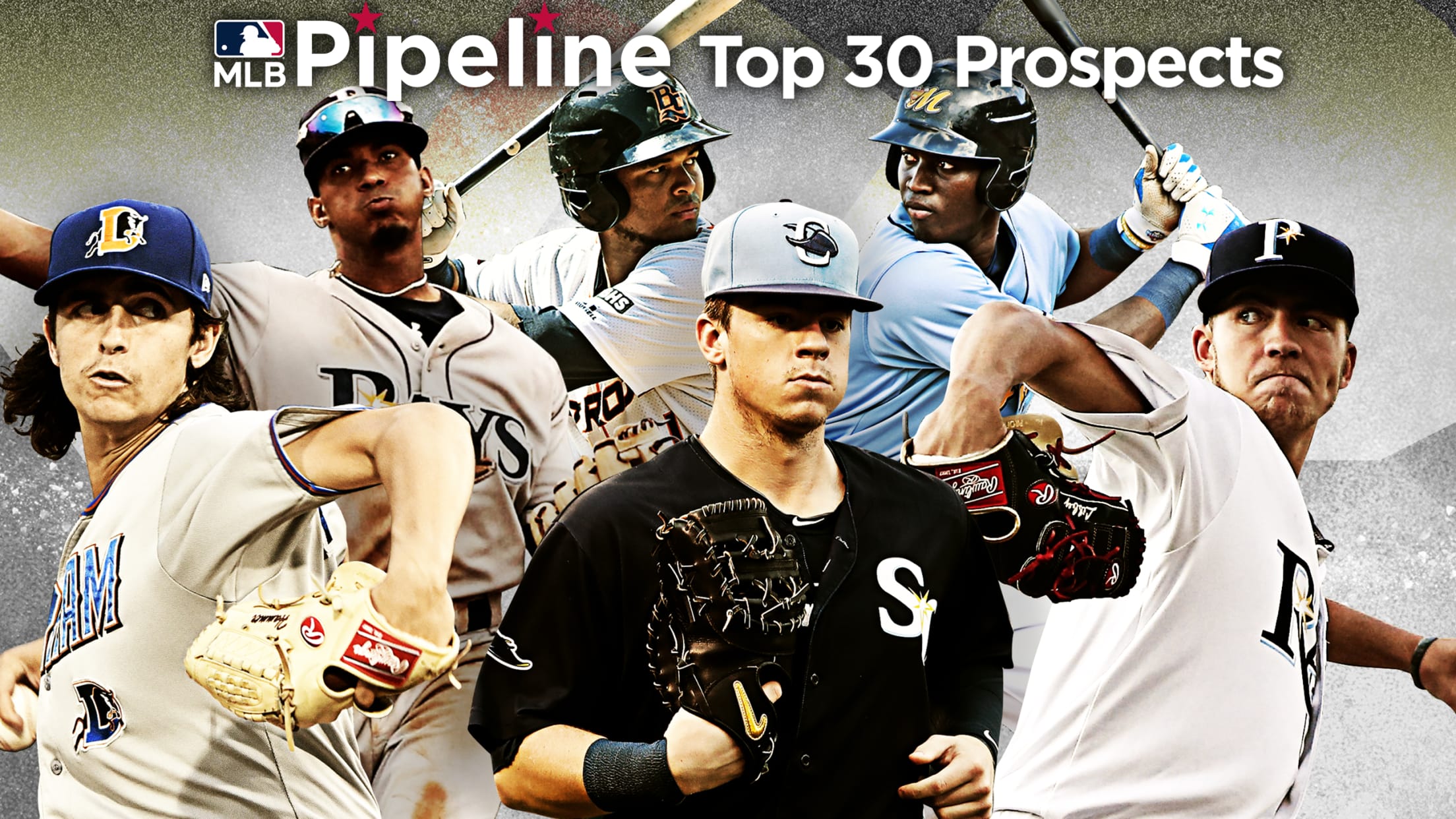 The Tampa Bay Rays were one of Major League Baseball's biggest surprises last season as they won 90 games -- good for third place in the American League East behind Boston and New York -- and finished above .500 for the first time in six years. Much of that success
Lowe shows off power with mammoth homer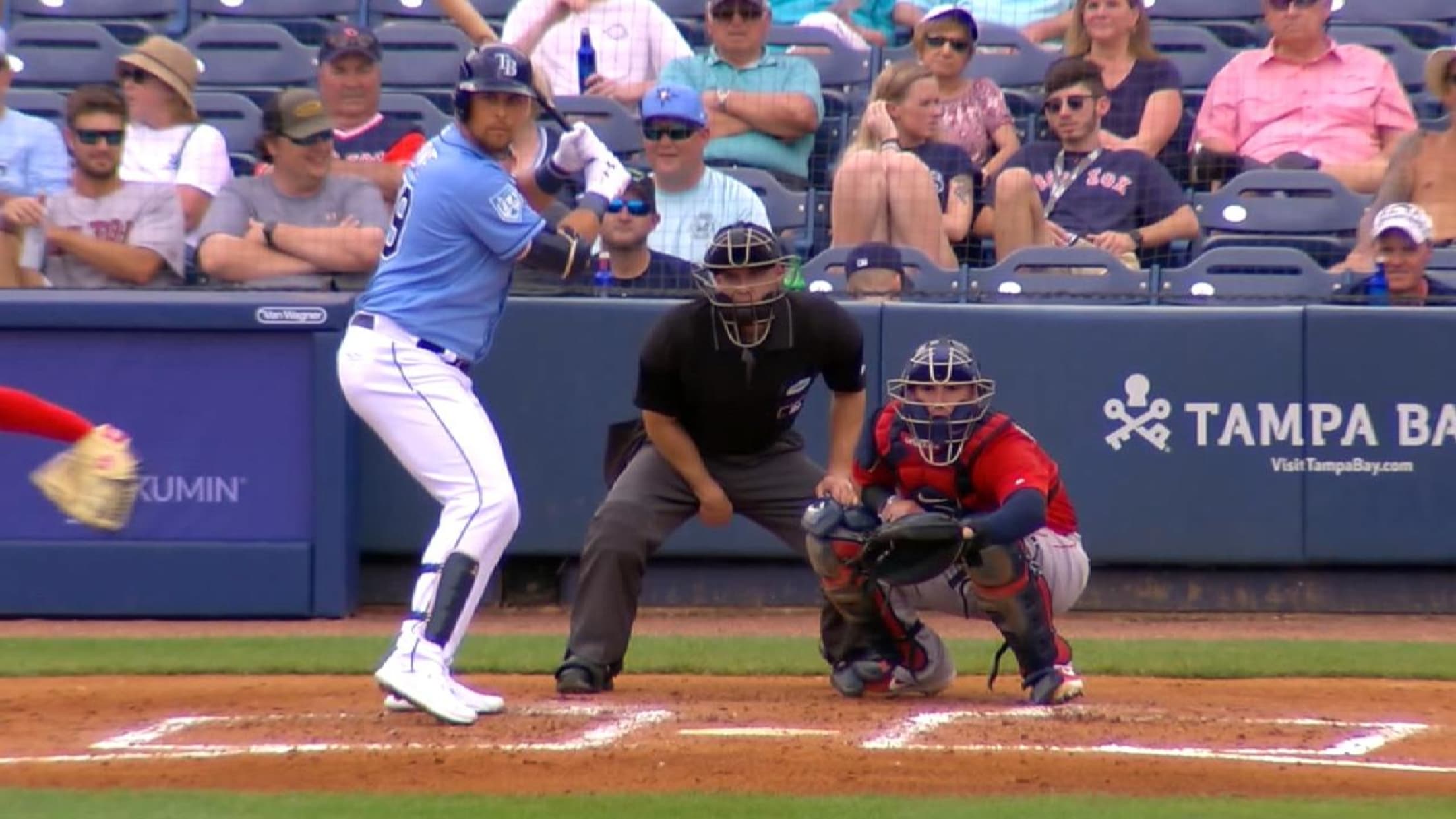 PORT CHARLOTTE, Fla. -- Being able to acquire Yandy Díaz was a big reason as to why the Rays decided to trade Jake Bauers to the Indians in the offseason. But another factor was the fact that the organization was high on what Nate Lowe could bring to the table.
Rays prospect Sanchez has more than bat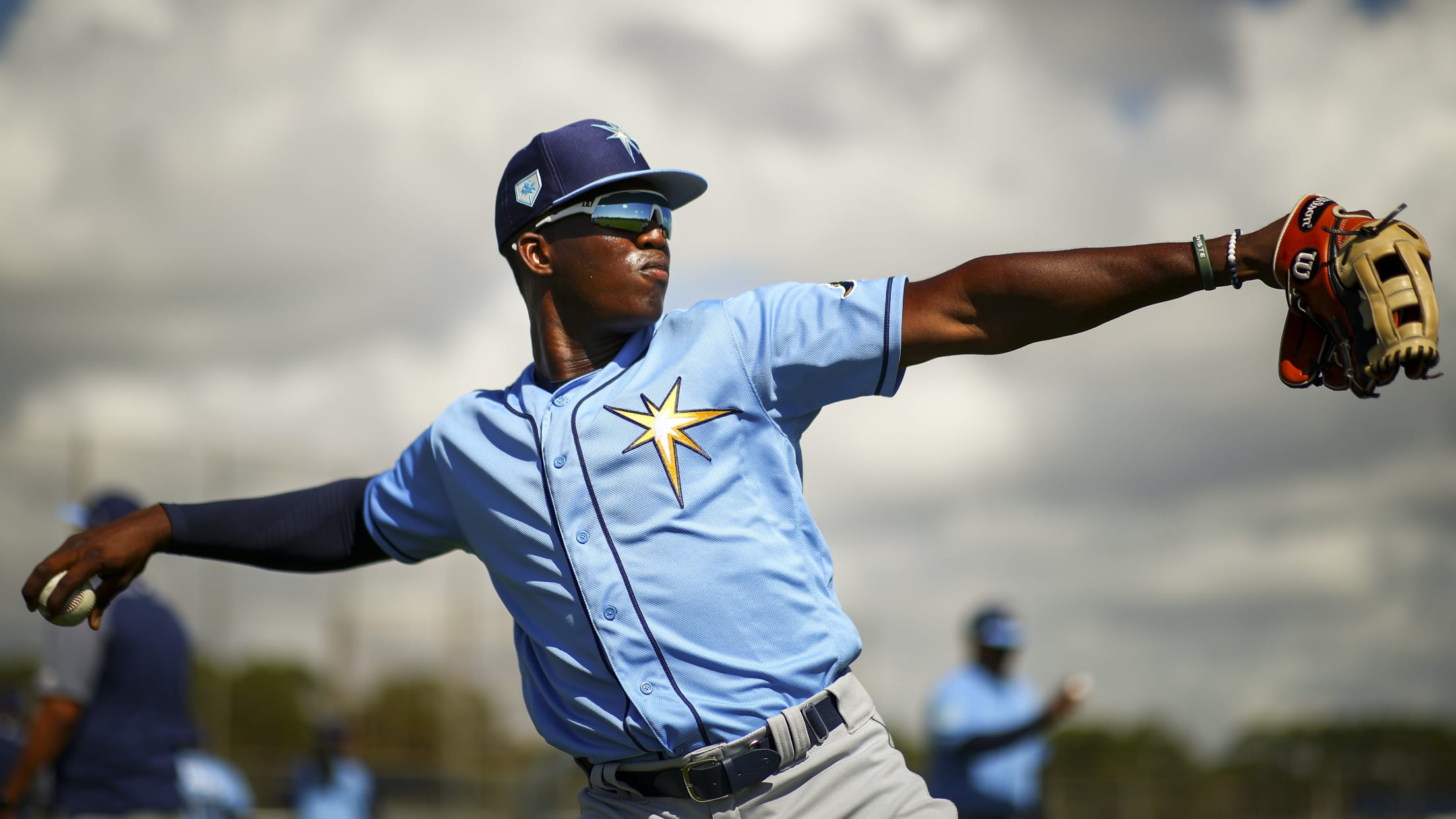 PORT CHARLOTTE, Fla. -- Jesus Sanchez was at his brother's house in the Dominican Republic when he got a surprising text from his agent. "I was just wondering what was going on," Sanchez said.
Prospect Poche making strong first impression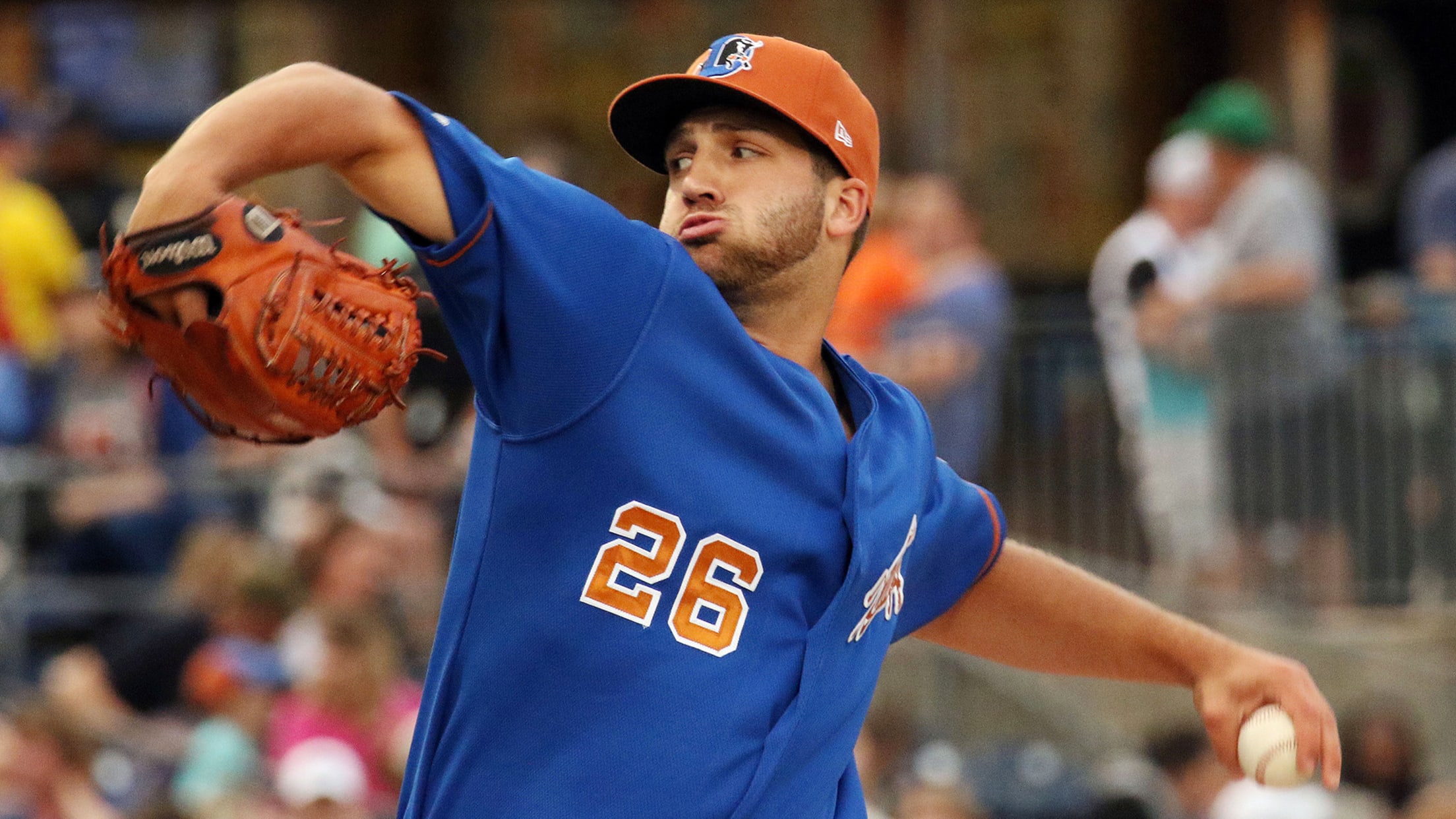 PORT CHARLOTTE, Fla. -- Colin Poche's fastball won't light up the radar gun, but it proved to be one of the most effective pitches in the Minors last season.Poche, 25, is one of the non-roster invitees this spring after completing one of the most dominant seasons in the Minor Leagues
Rays two-way prospect McKay to DH only in '19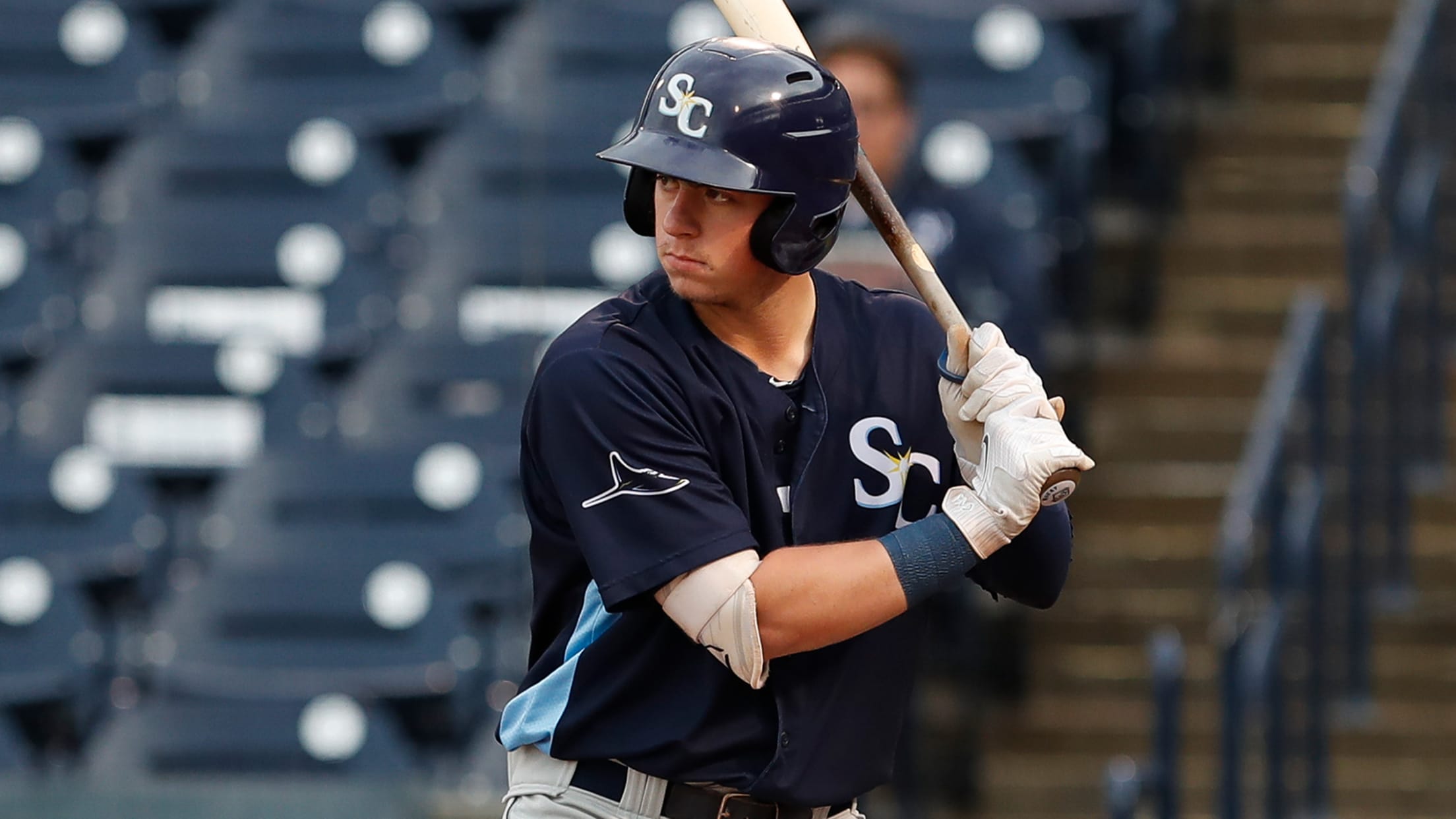 Brendan McKay is still going to be a two-way player, but the Rays are planning to narrow his focus on the hitting side by keeping him to designated-hitter-only duties, a source confirmed to MLB.com's Juan Toribio on Monday.This season, McKay's schedule will be to pitch one day, take the next
Inbox: How will potential new rule affect Rays?
Beat reporter Juan Toribio answers fans' questions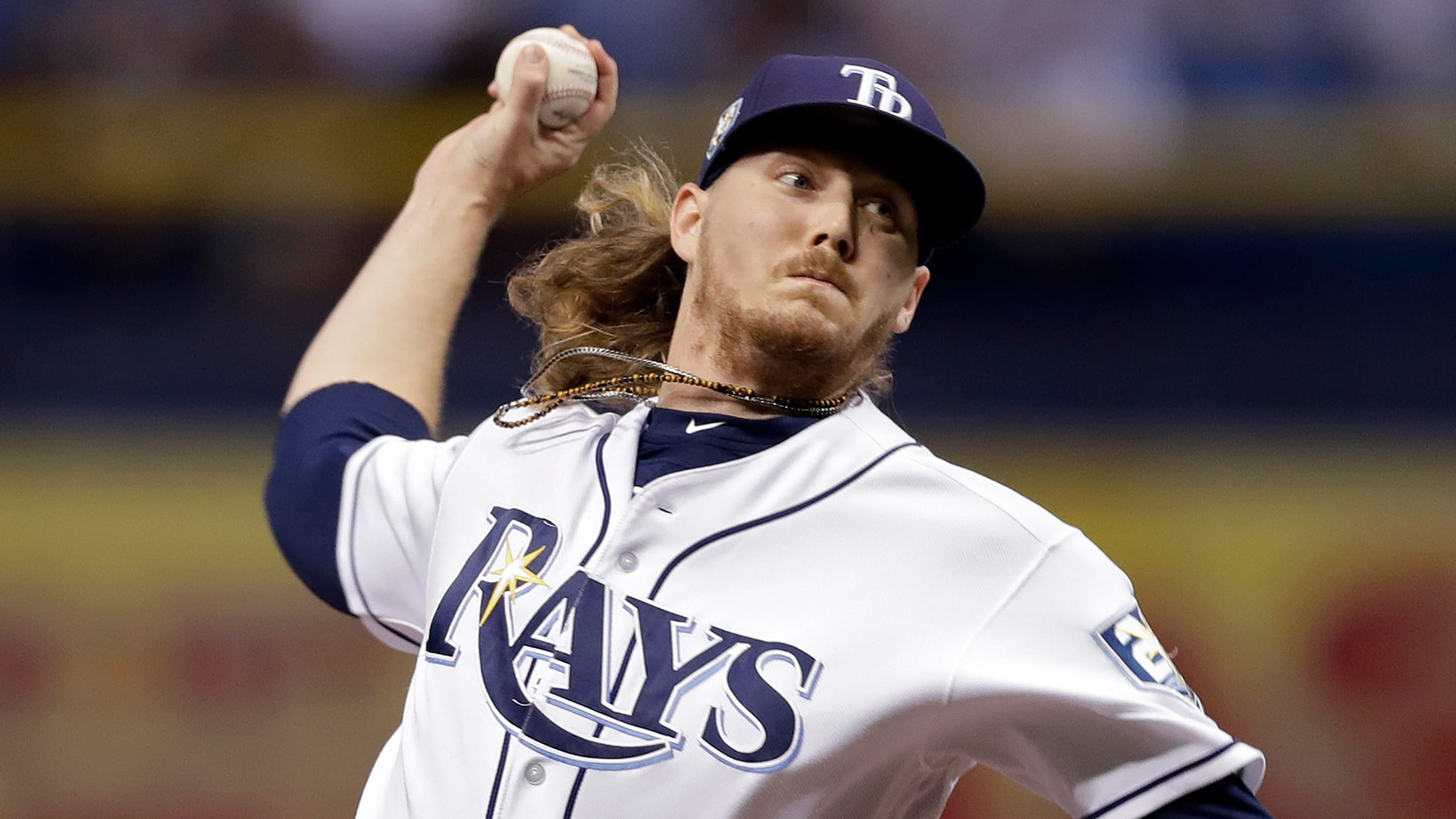 How would the proposed three-batter minimum impact a team like the Rays, who think so differently on pitcher usage? -- @k_tools For those who don't know, MLB Network insider Ken Rosenthal reported Tuesday that MLB is considering implementing some big rule changes for the 2019 season, one of them being
Bright future: Rays land 6 prospects on Top 100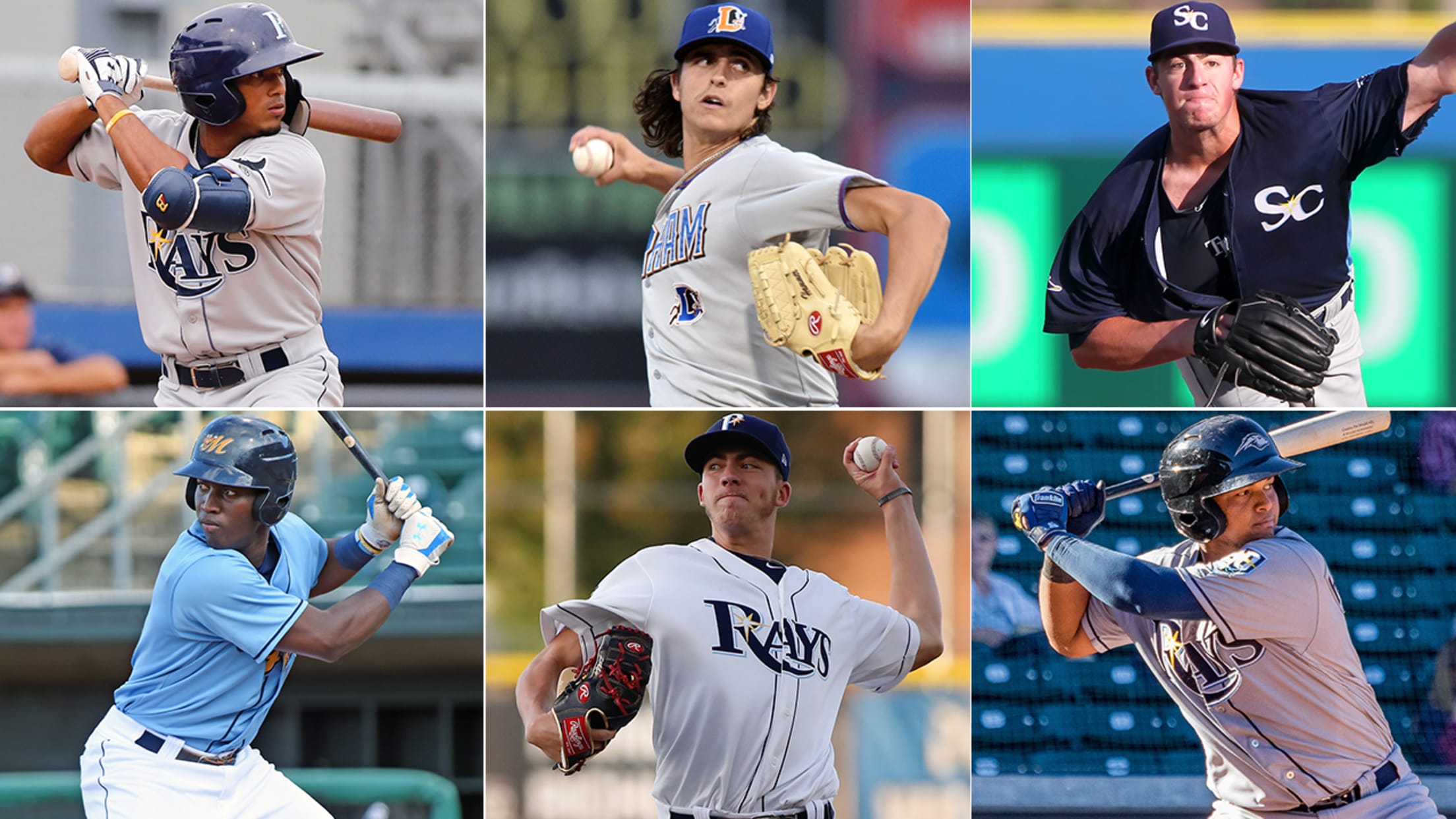 ST. PETERSBURG -- On Saturday, MLB Pipeline unveiled its Top 100 prospects heading into the 2019 season, and the Rays are well represented once again.On this year's list, the Rays have six players in the Top 100, which ties them for third with the White Sox and Astros. Only the
Honeywell on mend, excited about 2019
Rays prospect recovering from Tommy John, keeping expectations in check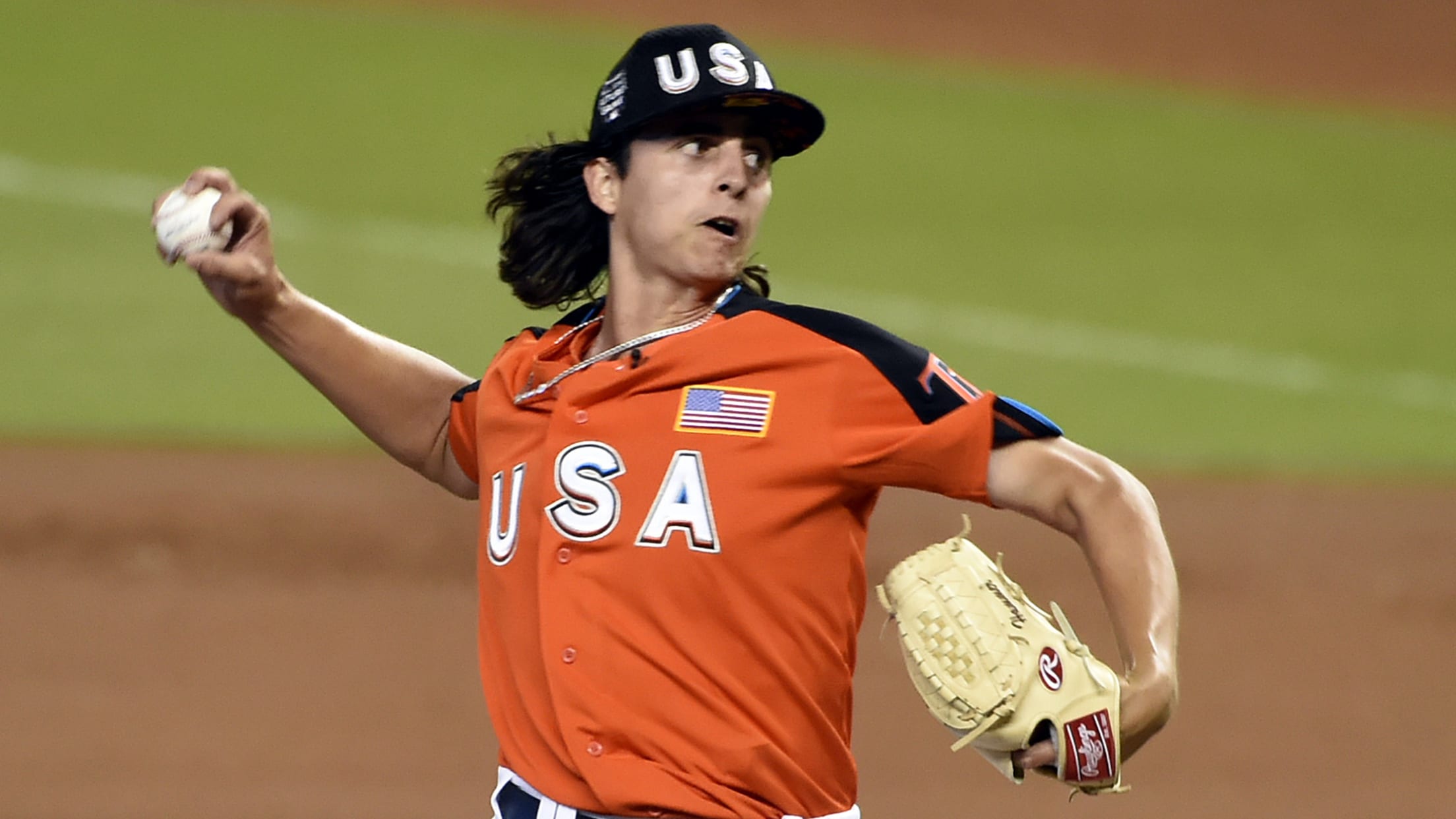 ST. PETERSBURG -- While the Rays won 90 games in 2018 and, to a degree, had a successful season, the club was unable to reach the postseason for the fourth straight season. As Brent Honeywell watched the team play, he couldn't help but think, "What if?""I think every day, what
2-way McKay: Gear up for MLB's next big thing
Rays sign touted Cuban RHP prospect Gaston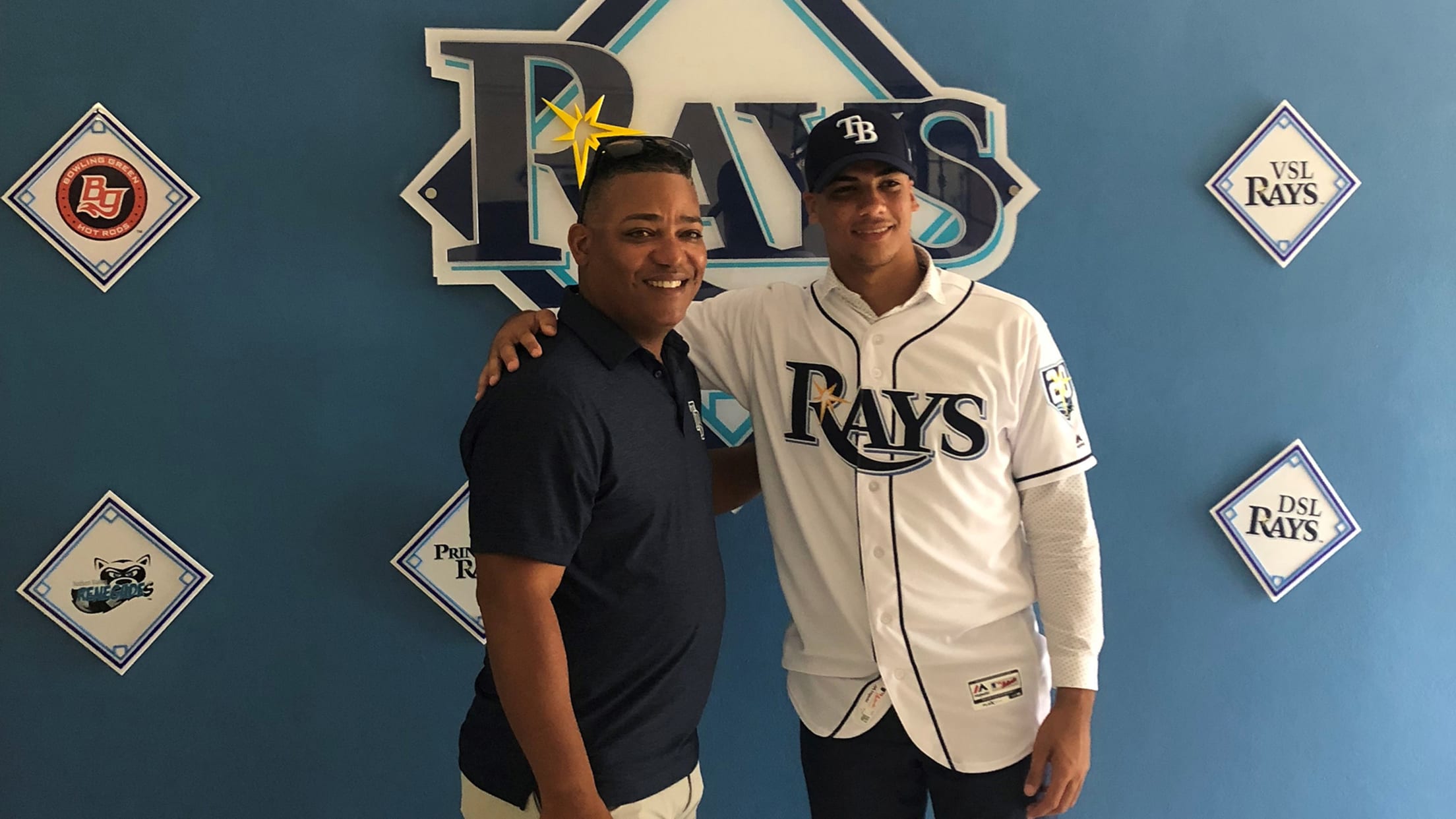 ST. PETERSBURG -- The Rays announced on Thursday that they have signed international free agent right-handed pitcher Sandy Gaston to a Minor League contract. The Matanzas, Cuba, native is 6-foot-3 and 200 pounds, and he will turn 17 on Dec. 16. Gaston's signing bonus is worth $2.61 million, a source
Fox off to red-hot start in Arizona Fall League
Six other Rays prospects competing for Peoria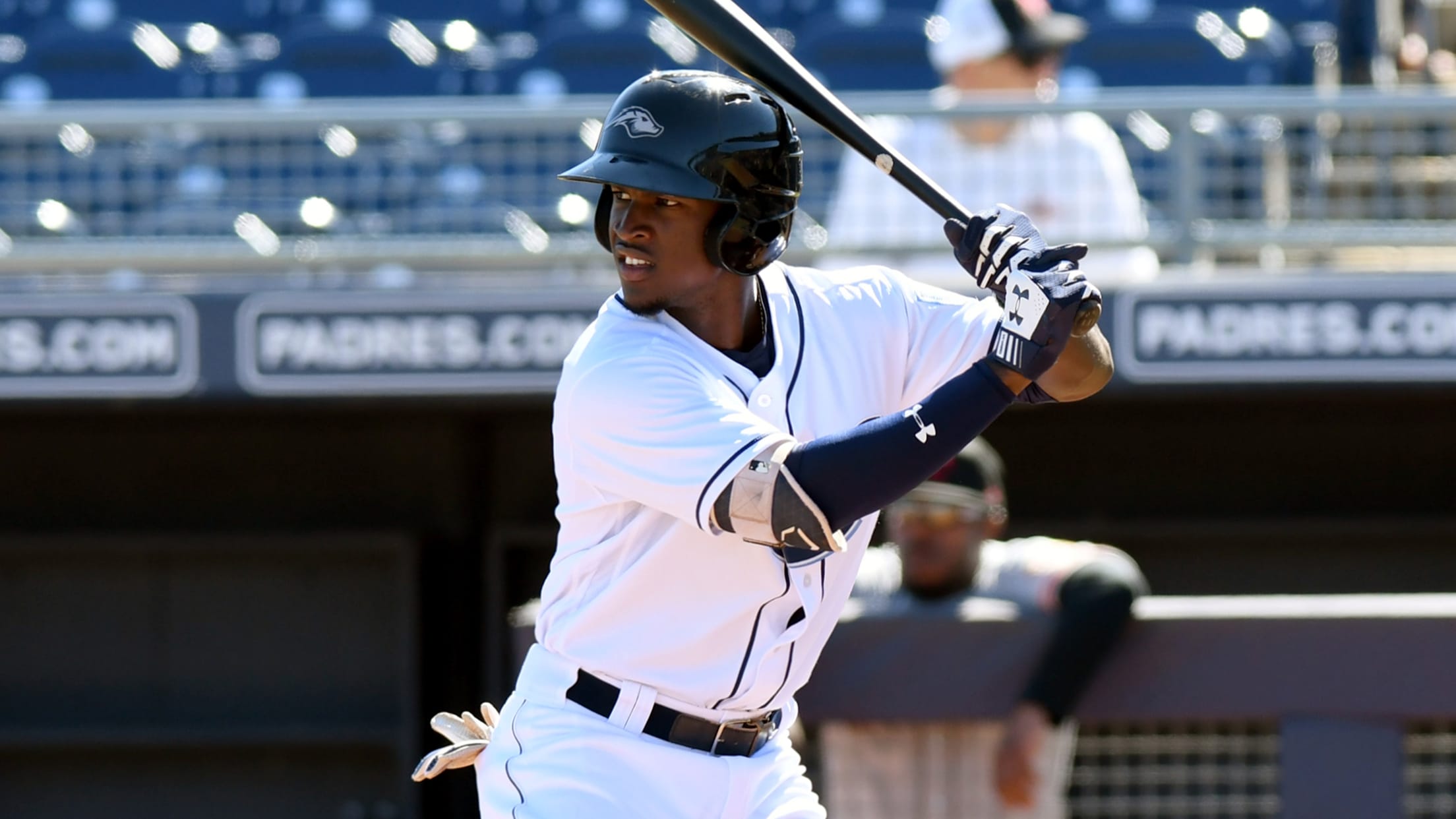 The Rays have remained patient in their development of shortstop Lucius Fox since his acquisition from the Giants in the 2016 Matt Moore trade. This past season, however, the club began to push the Bahamas native a bit more aggressively, giving him a late bump up to Double-A Montgomery after
Rays strike $2.6M deal for Cuban RHP Gaston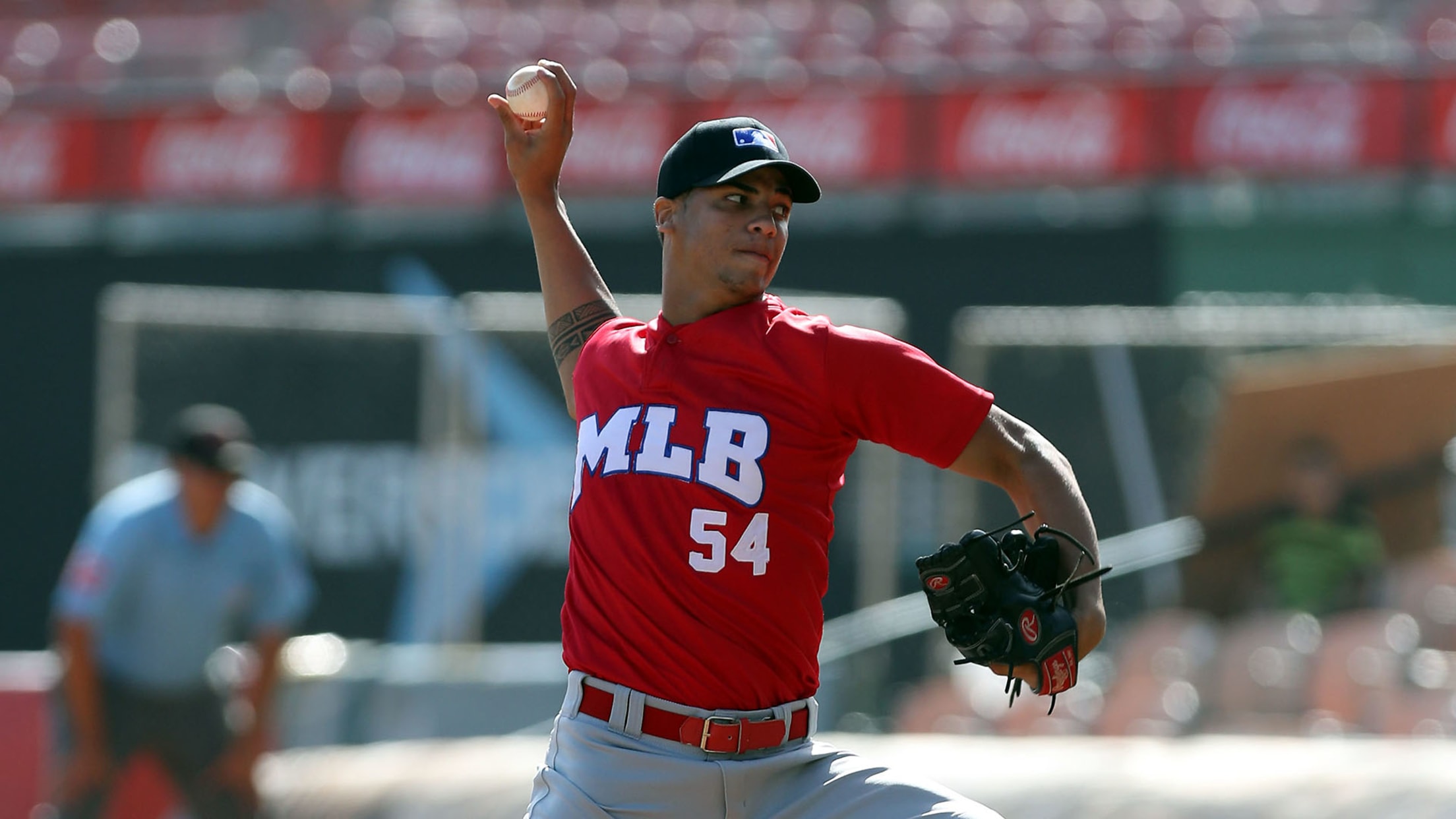 The Rays have an agreement in place to sign 16-year-old Cuban pitching prospect Sandy Gaston, who will get a $2.6 million bonus, a source confirmed to MLB.com's Jesse Sanchez on Tuesday.Gaston is ranked baseball's No. 16 international prospect by MLB Pipeline. The right-hander has a fastball that sits in the
Rays get Bucs' No. 4 prospect to cap Archer deal
NEW YORK -- The final piece of the Chris Archer trade with the Pirates came into focus on Tuesday, when Pittsburgh sent right-hander Shane Baz, its No. 4 prospect, to Tampa Bay as the player to be named in the July 31 non-waiver Trade Deadline deal.That unnamed player was expected