Bradley continues to dominate in Double-A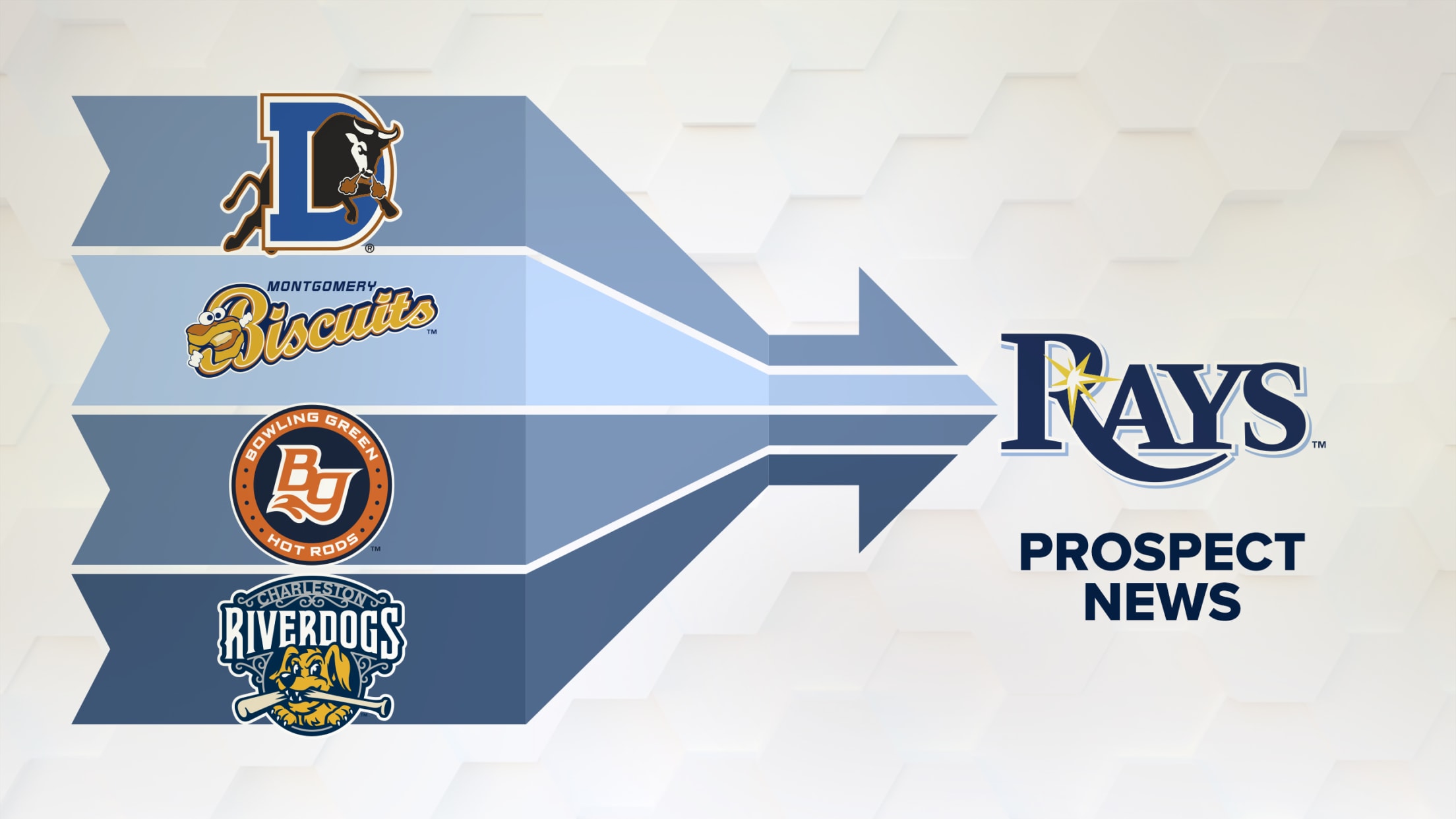 Welcome to the Rays prospect update, where you'll find news, promotions and standout performances, all year long.
No. 2 prospect returns to Rays after heating up in Minors
Lowe was on Opening Day roster before struggling; Bard optioned to Triple-A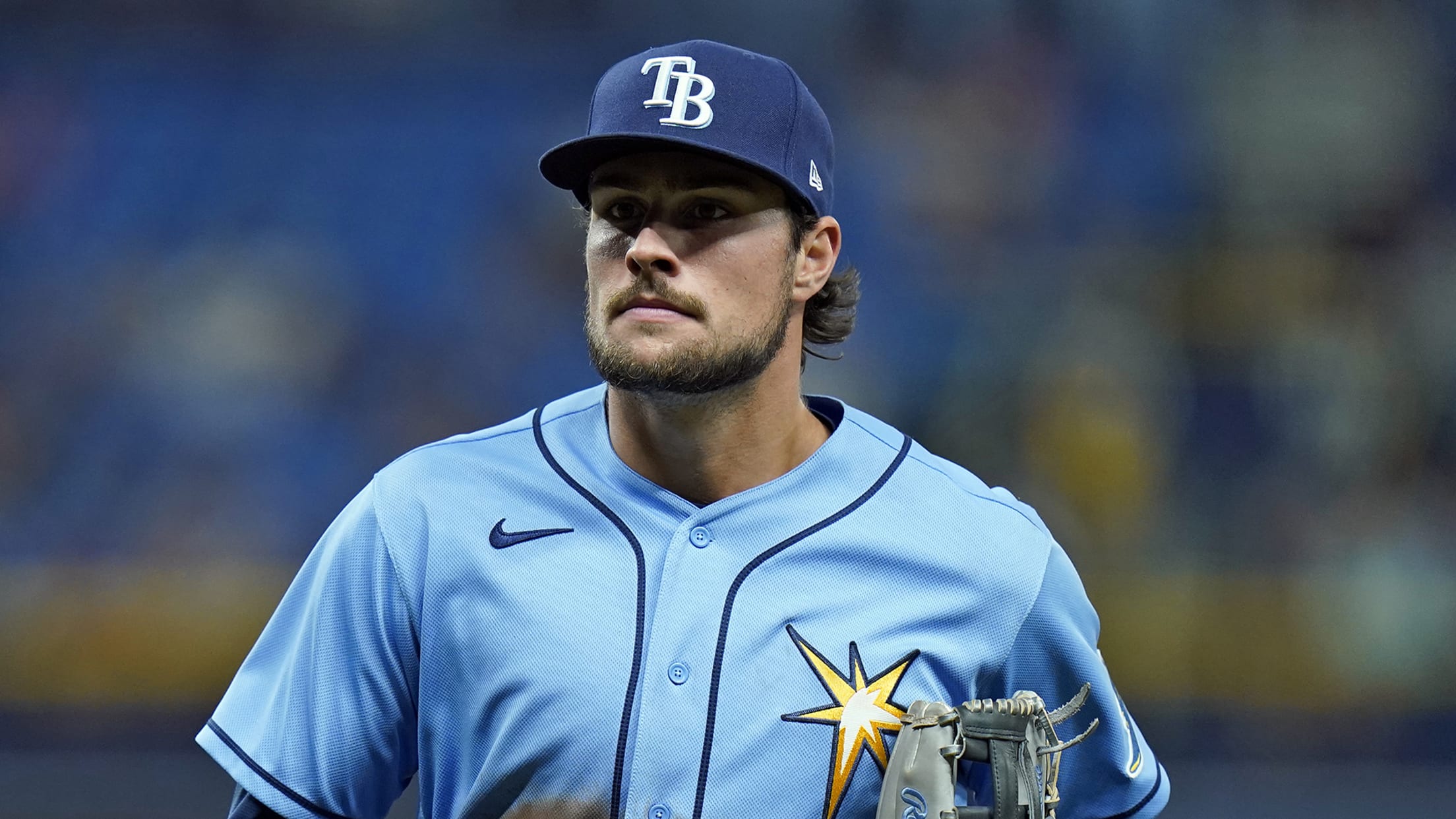 ST. PETERSBURG -- After seven weeks of work in Triple-A, outfield prospect Josh Lowe is back with the Rays. The Rays recalled Lowe, their No. 2 prospect according to MLB Pipeline, and optioned reliever Luke Bard to Triple-A Durham prior to Monday's deadline for Major League clubs to reduce the
Half-full: Baz rebounds. Half-empty: Bats stay flat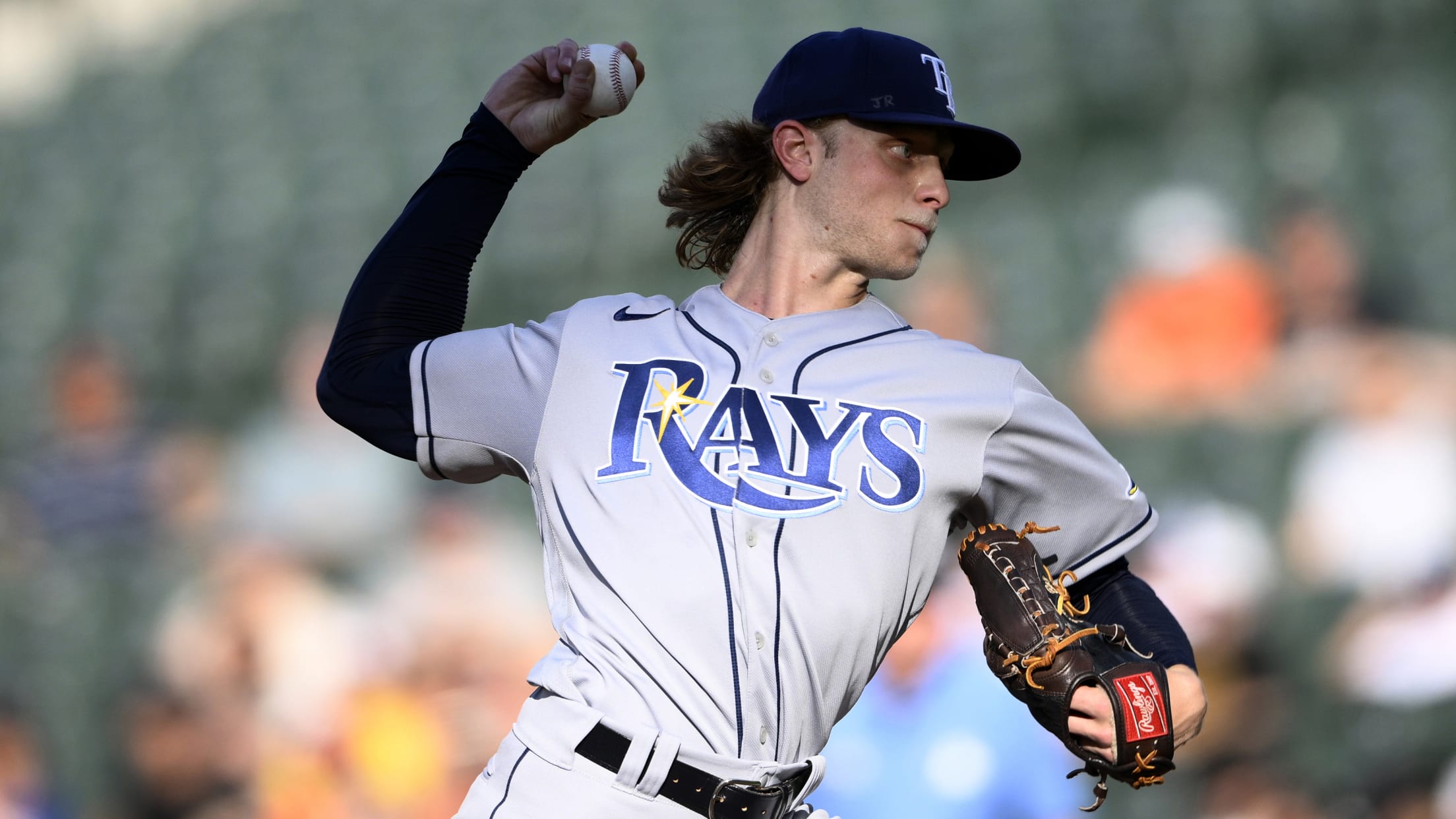 BALTIMORE -- Shane Baz bounced back Friday night. The Rays' lineup didn't. Baz put his rough season debut behind him by striking out seven over six dominant innings, a strong second start that served as a reminder of the top prospect's enormous potential. But his outing ultimately went to waste
Baz hits a speed bump in 2022 debut
Rays' top prospect suddenly loses zone in third, vows to 'make corrections next time out'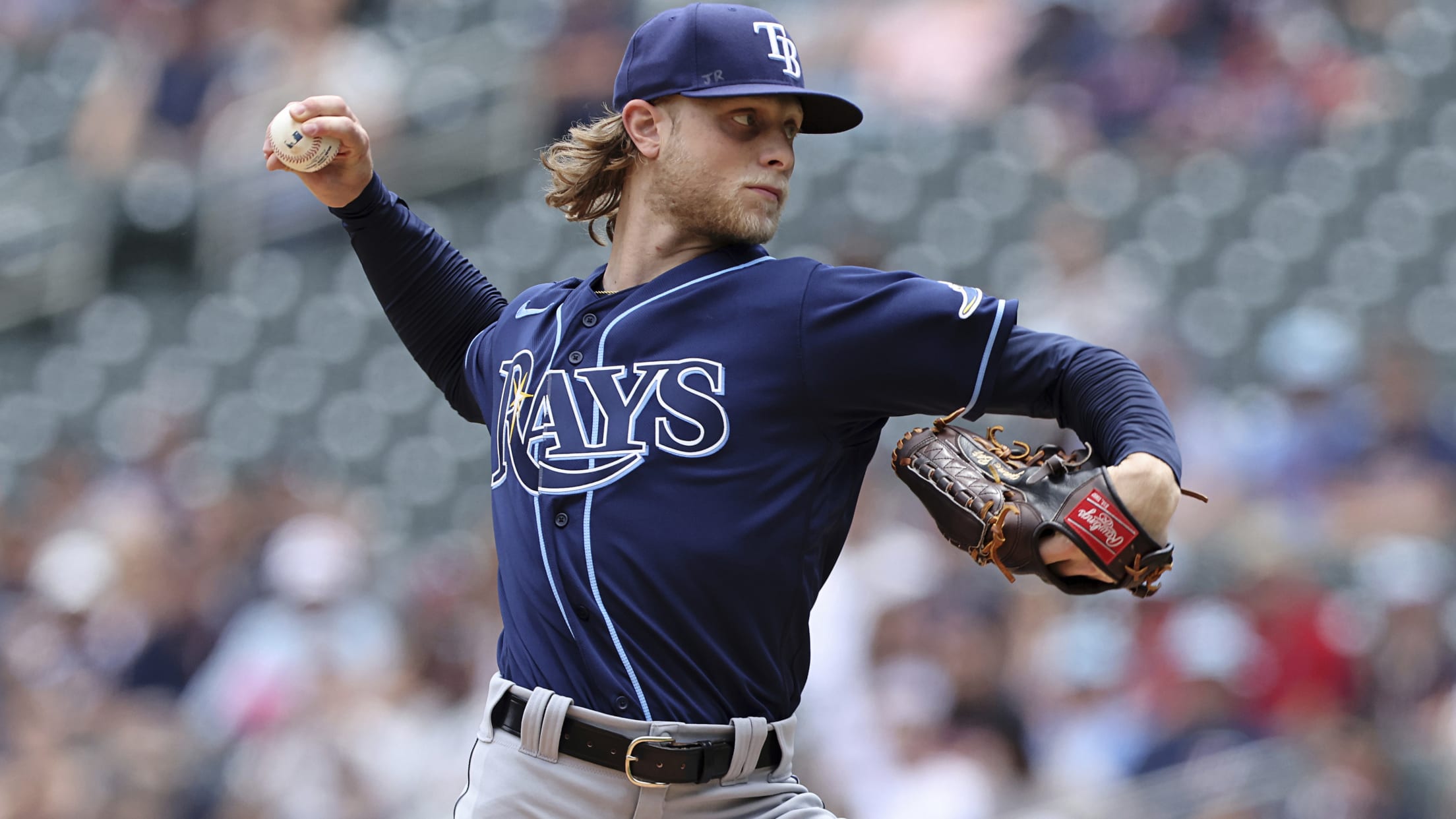 MINNEAPOLIS -- Shane Baz's celebrated return to the mound for the Rays was cruising right along Saturday afternoon at Target Field, with the electric right-hander showing why he's the team's top prospect and a potential key piece of the rotation for the rest of the season.
This rising star is ready for season debut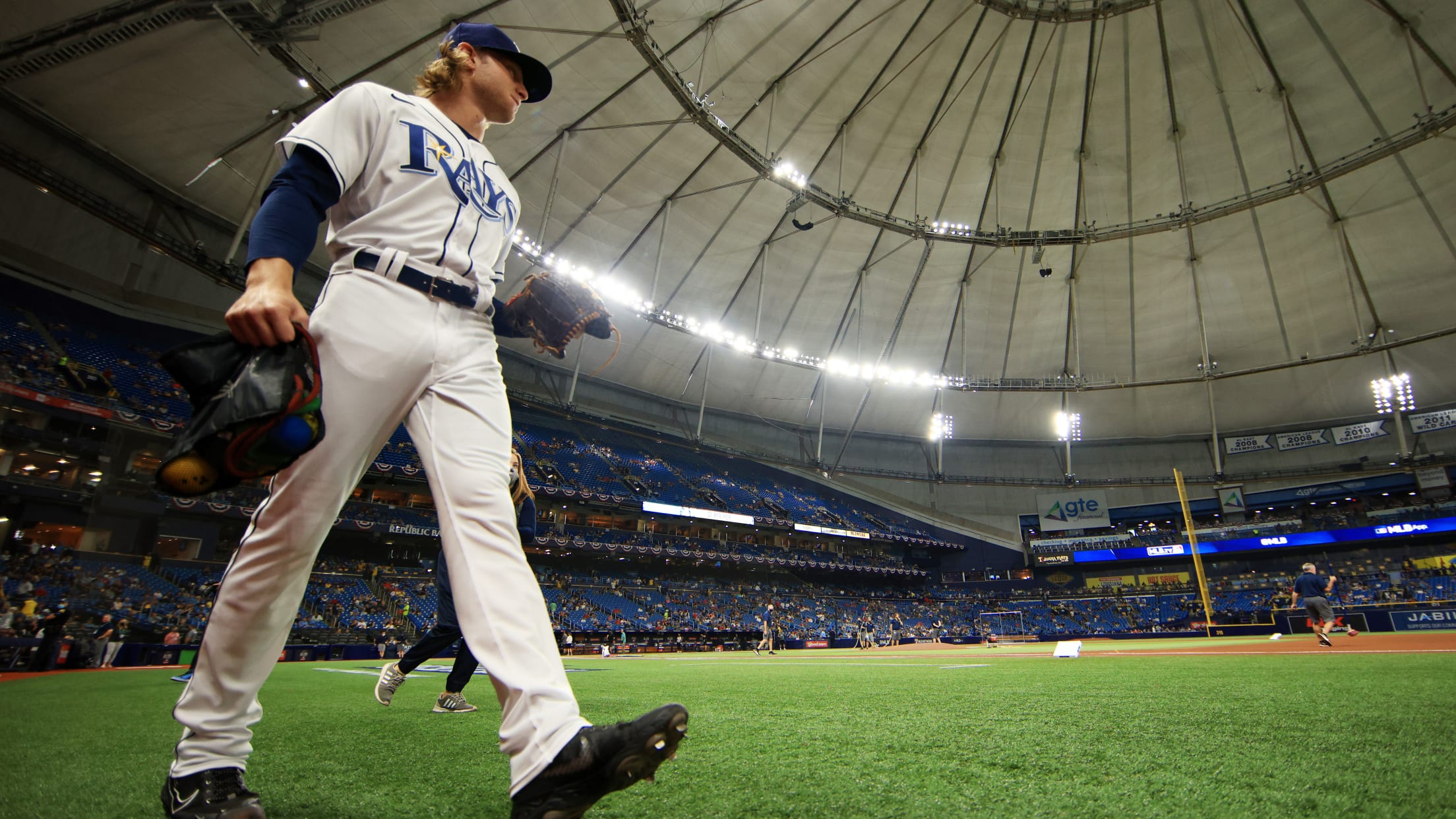 This story was excerpted from Adam Berry's Rays Beat newsletter. To read the full newsletter, click here. And subscribe to get it regularly in your inbox.
Top prospect Baz to take Yarbrough's spot in Rays' rotation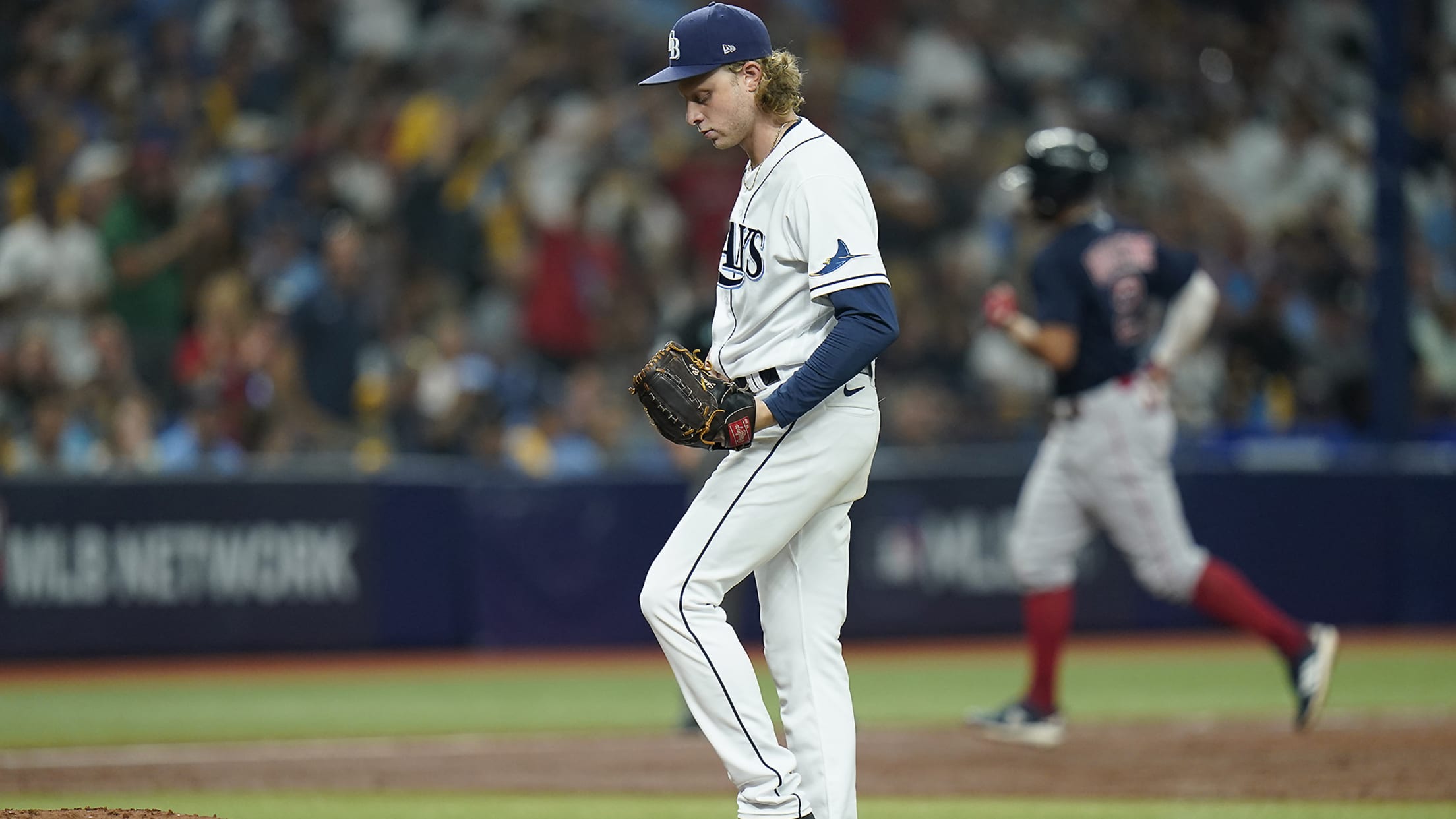 ST. PETERSBURG -- The Rays are ready to see top prospect Shane Baz back in the big leagues. On Tuesday afternoon, they cleared a spot for Baz in their rotation. The Rays optioned left-hander Ryan Yarbrough to Triple-A Durham prior to Tuesday's series opener against the Cardinals at Tropicana Field.
Baz nears return with 10-K performance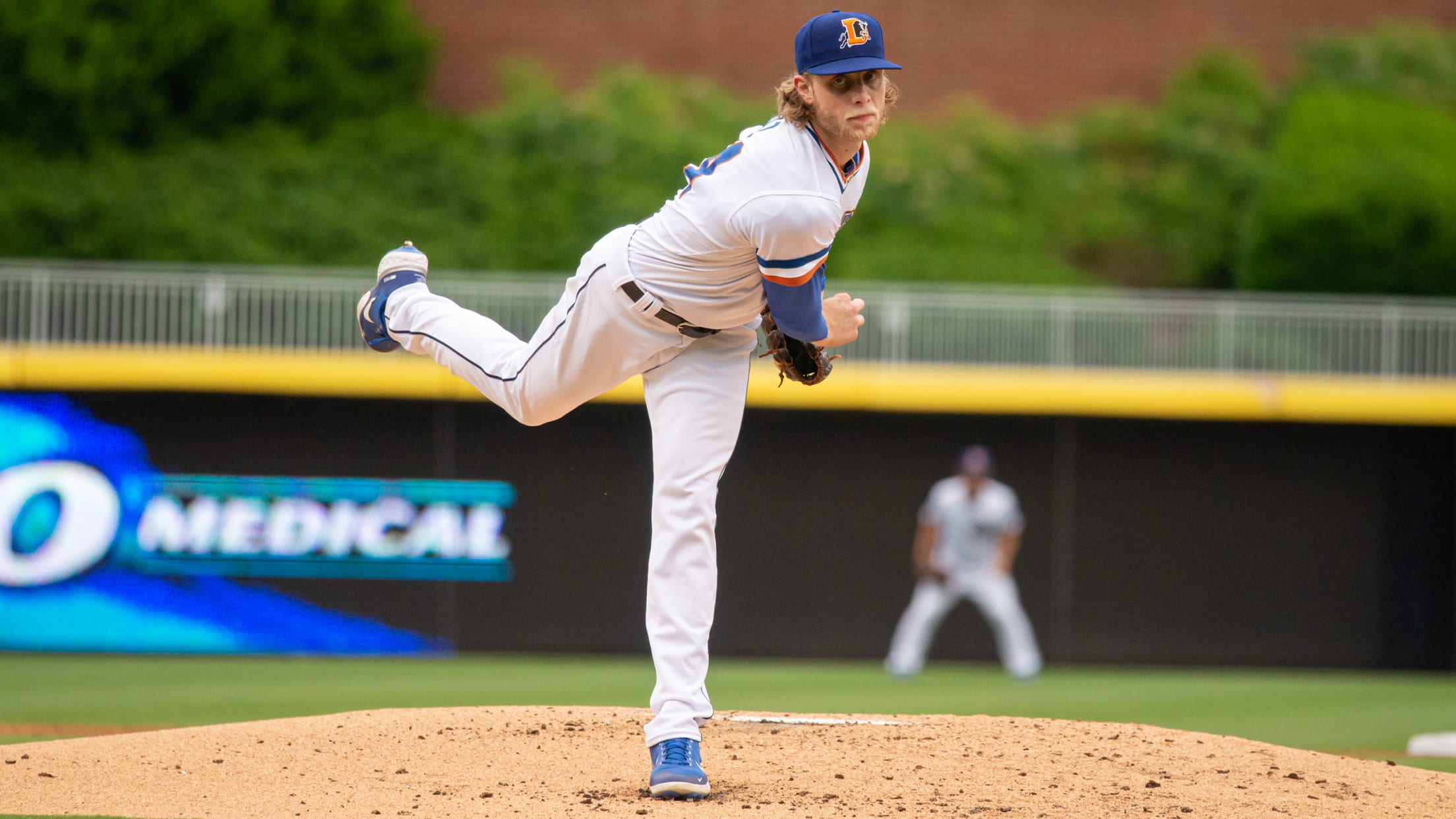 Shane Baz wasn't just delivering a message to his opponent on Sunday. With each sizzling fastball, biting slider and strikeout, baseball's No. 12 overall prospect was telling his own organization two simple words: "I'm ready." Making the fourth start of his rehab assignment, Baz equaled a career high with 10
Bruján clutch as Rays cap road trip on high note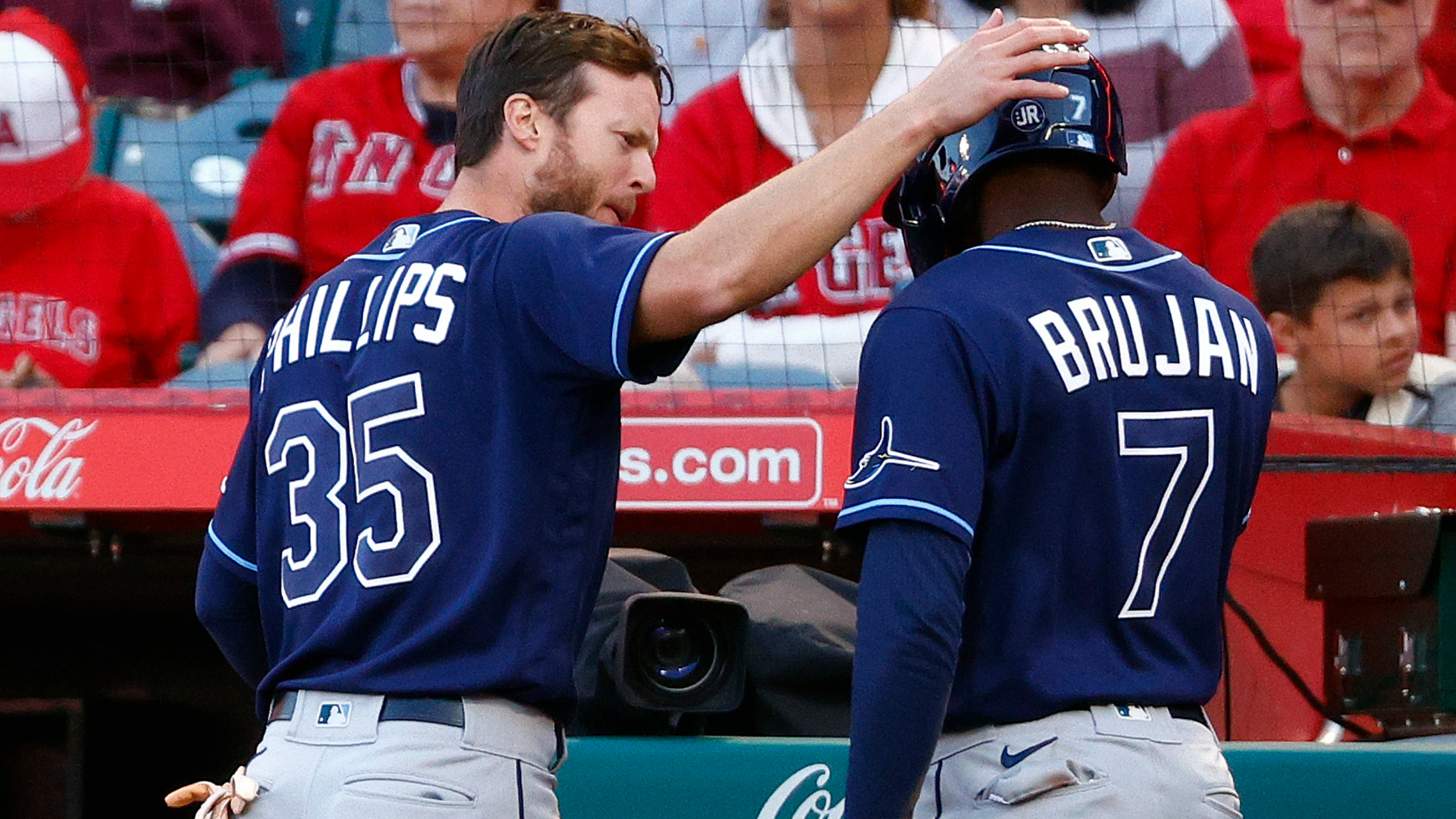 ANAHEIM -- The Rays' series finale against the Halos progressed in much the same way as their 10-game West Coast trip that concluded Wednesday evening at Angel Stadium. They couldn't have started off much better. They ran into some trouble late. And the struggles they briefly experienced were totally redeemed
Here's where Rays Top 30 prospects are starting '22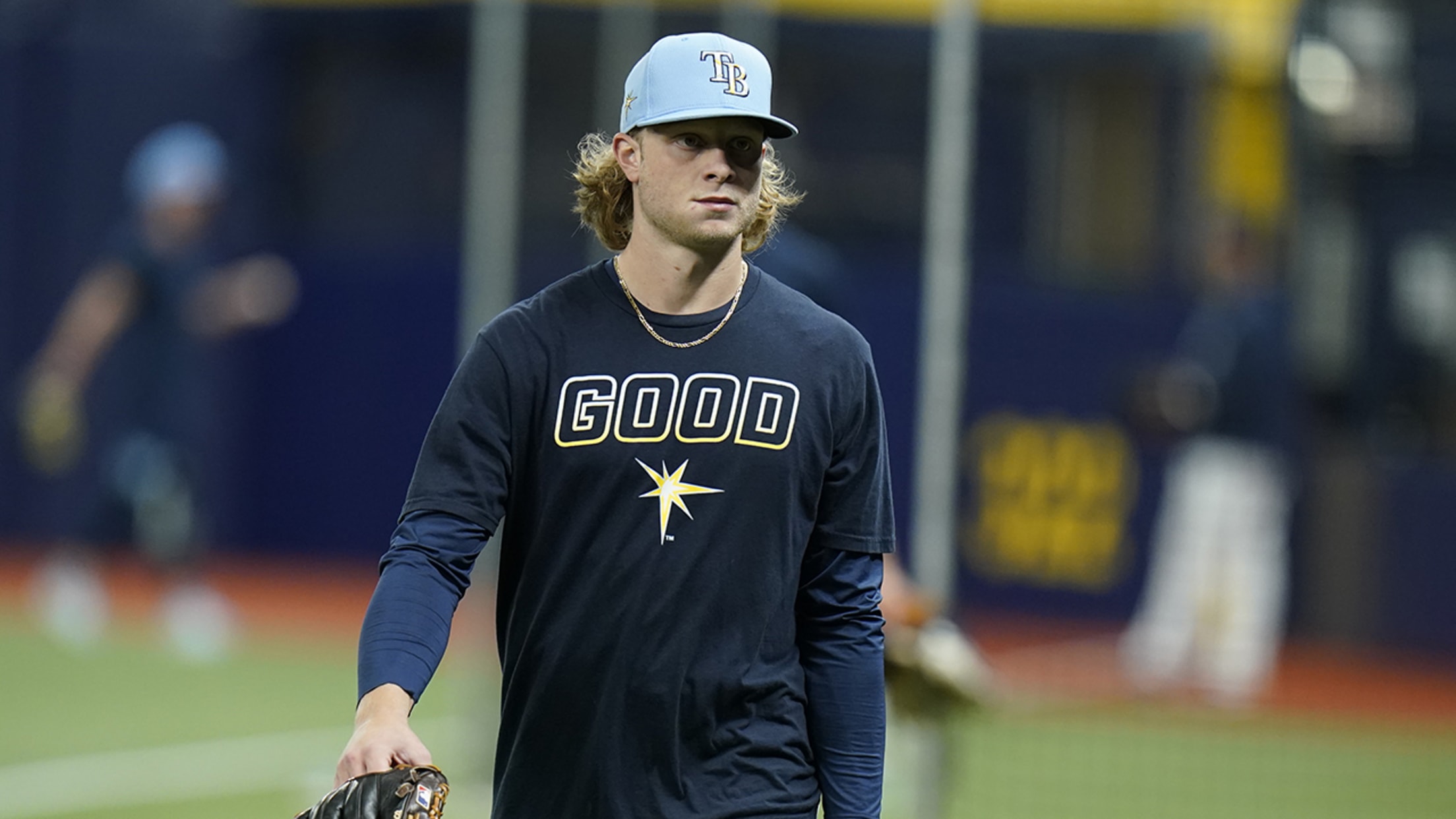 With the Minor League season opening this week, here's where the Rays' Top 30 prospects are projected to start:
5 reasons the Rays dealt Meadows, recalled Lowe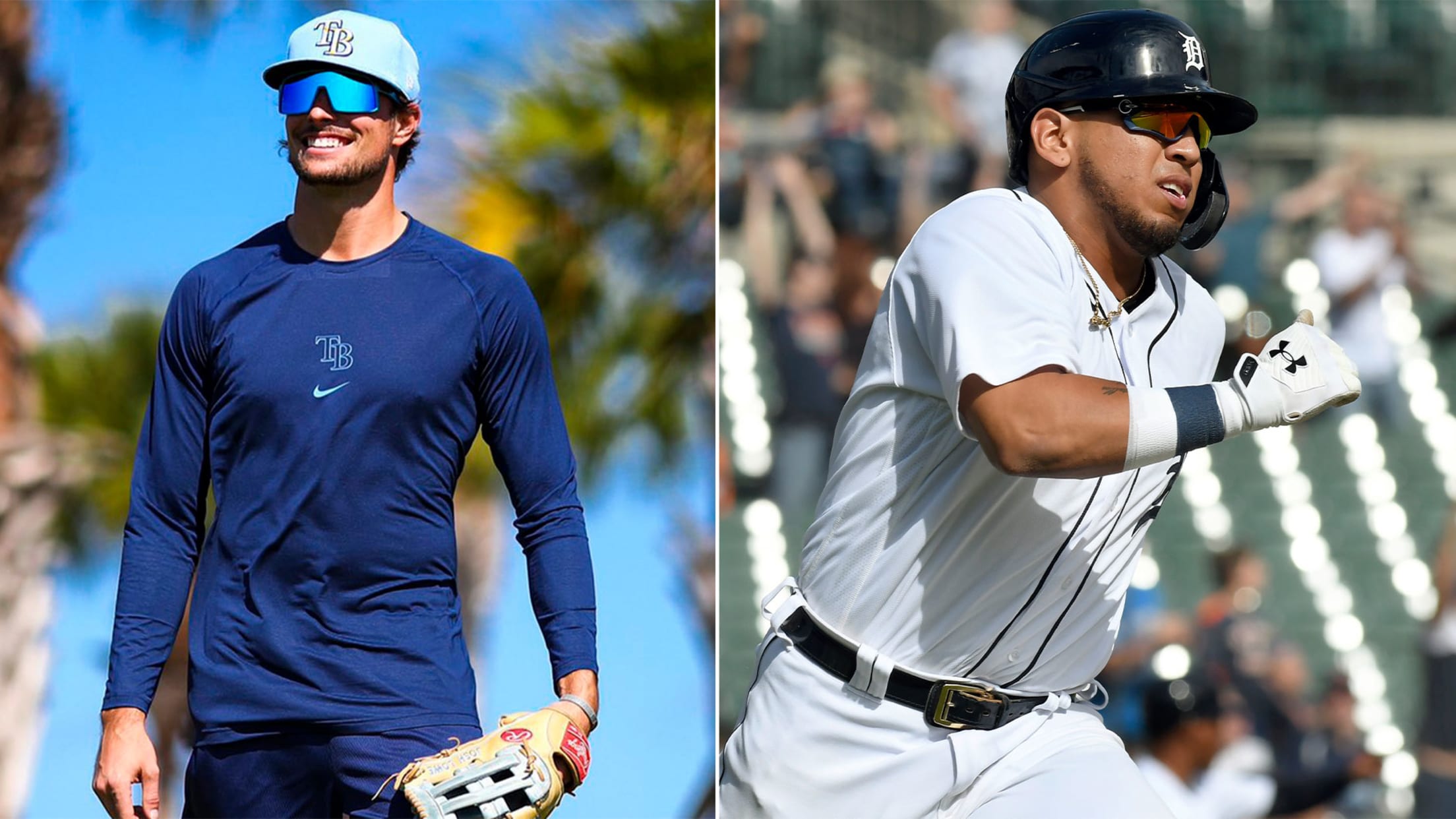 NORTH PORT, Fla. -- The Rays had a lot to talk about Tuesday morning after their Monday night decision to trade outfielder/DH Austin Meadows to the Tigers, acquire infielder Isaac Paredes and a Competitive Balance Round B Draft pick, then add outfield prospect Josh Lowe to their Opening Day roster.
Rays add Josh Lowe to Opening Day roster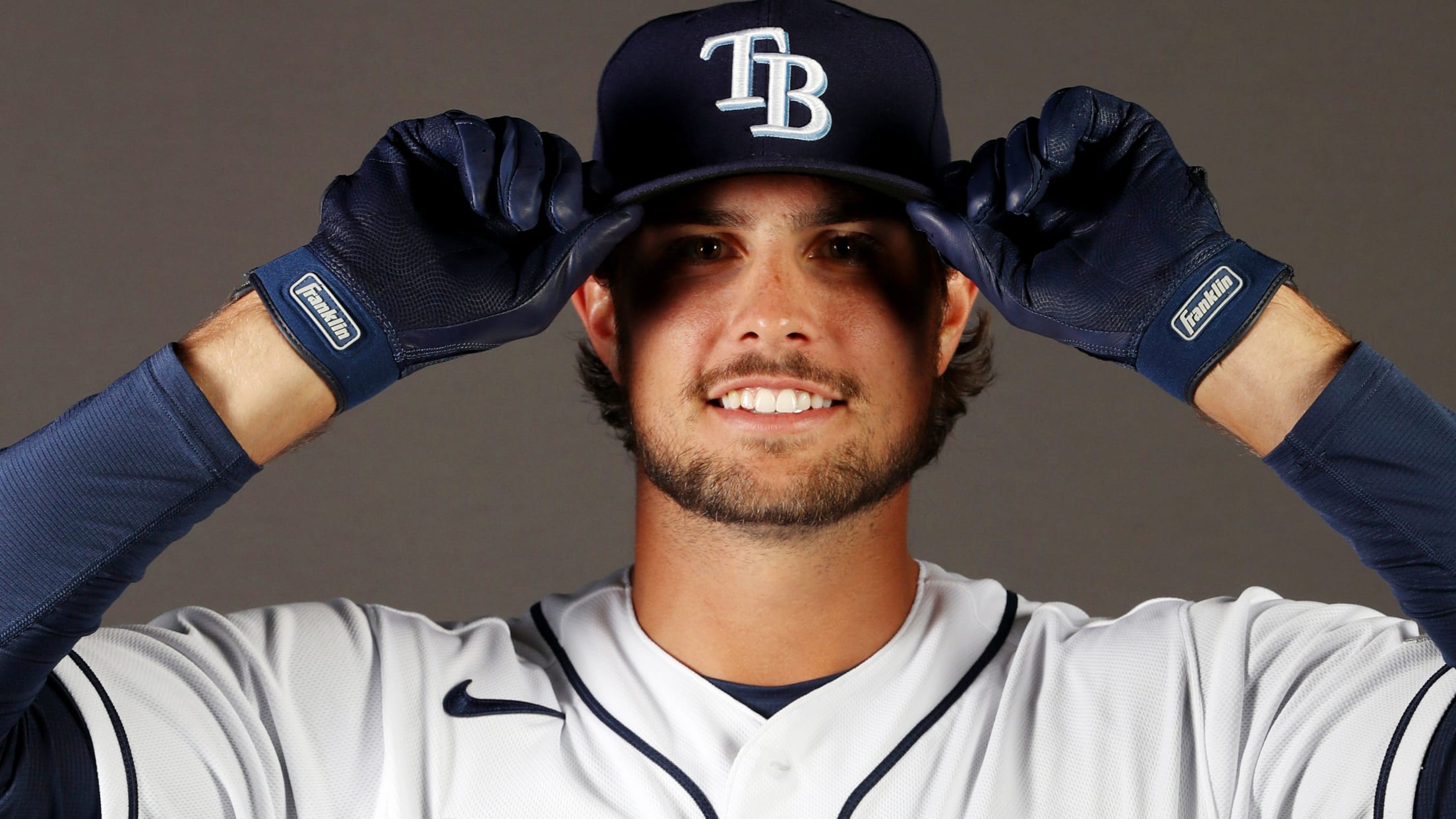 PORT CHARLOTTE, Fla. -- Last May, the Rays made the tough choice to deal a popular, established player -- Willy Adames -- to fill a need elsewhere and, in turn, clear paths to playing time for young infielder Taylor Walls and top prospect Wander Franco. Their similarly difficult decision Monday
Here are Tampa Bay's 2022 Top 30 Prospects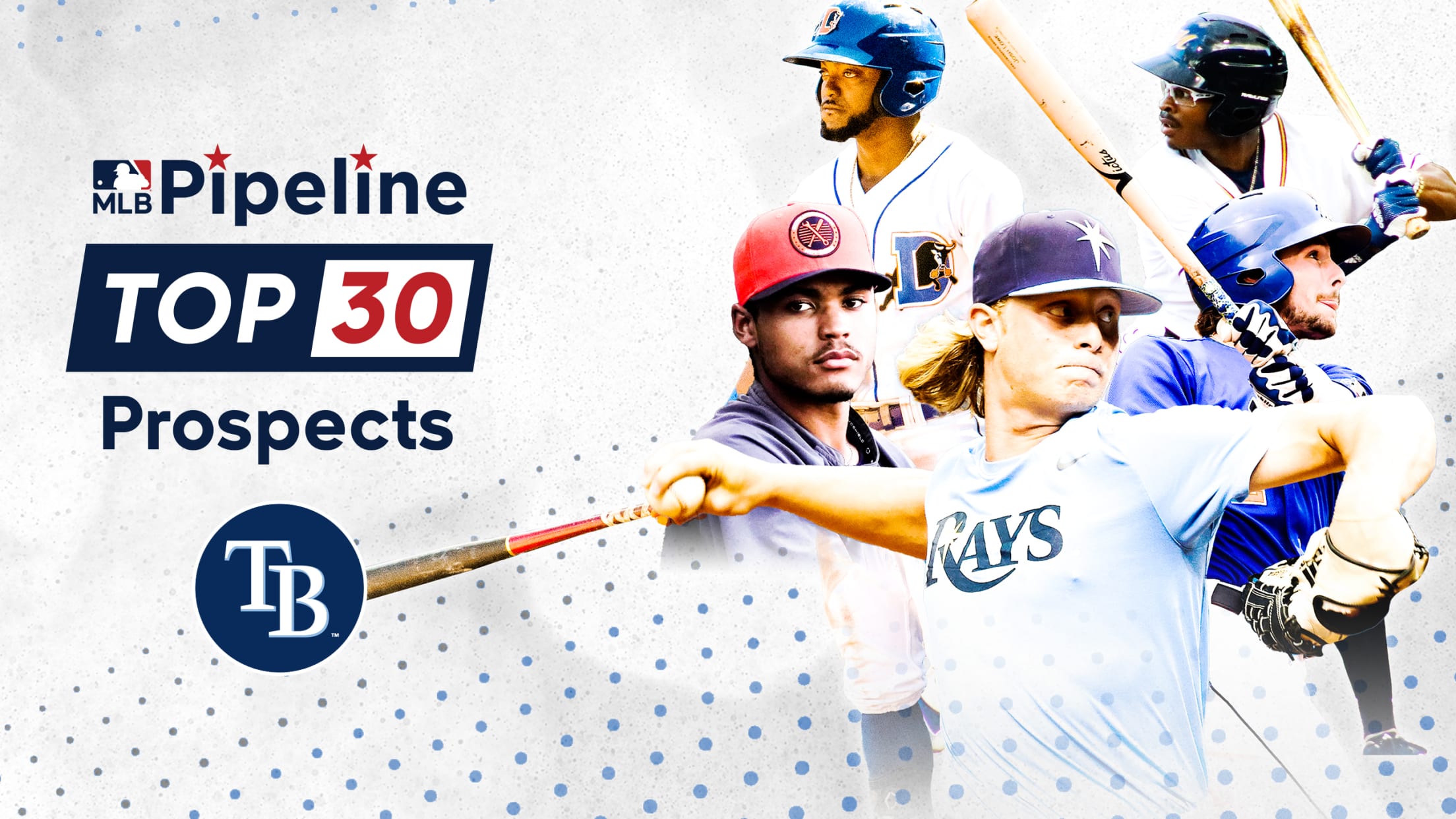 PORT CHARLOTTE, Fla. – The Rays' success last season was a testament to their depth. Not just at the Major League level, where they won 100 games and a second straight American League East title, but throughout their Minor League system as well. While the big league team used a
Shane Baz undergoes arthroscopic surgery on right elbow
Top prospect sidelined for 2-3 weeks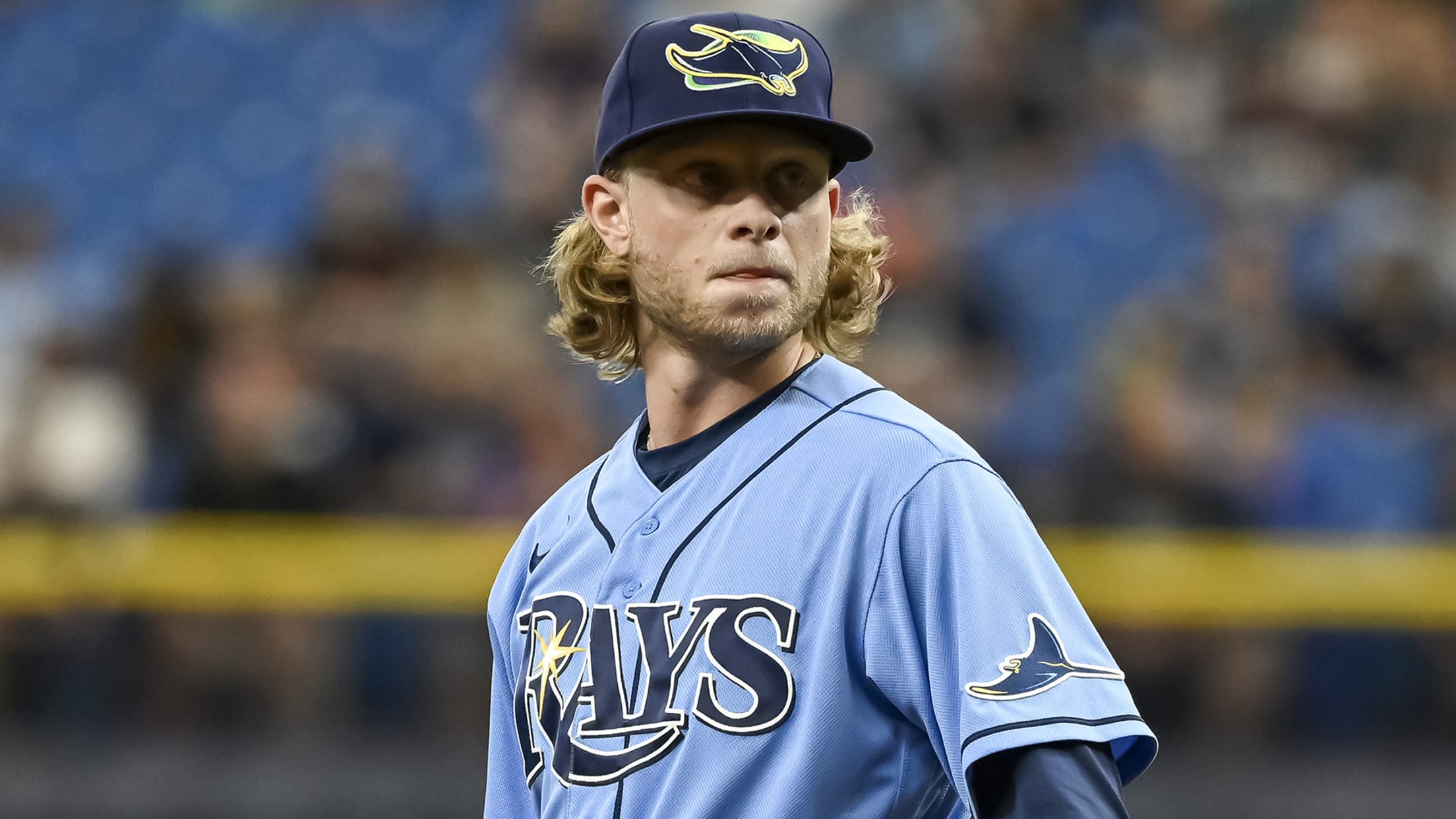 PORT CHARLOTTE, Fla. -- Rays top prospect Shane Baz underwent arthroscopic surgery to remove loose bodies from his right elbow on Monday, the club announced, and will be shut down from throwing for two to three weeks. Baz came out of his Spring Training bullpen session on Tuesday feeling "outstanding,"
Q&A: Taj Bradley explains 'athletic arrogance,' his journal and more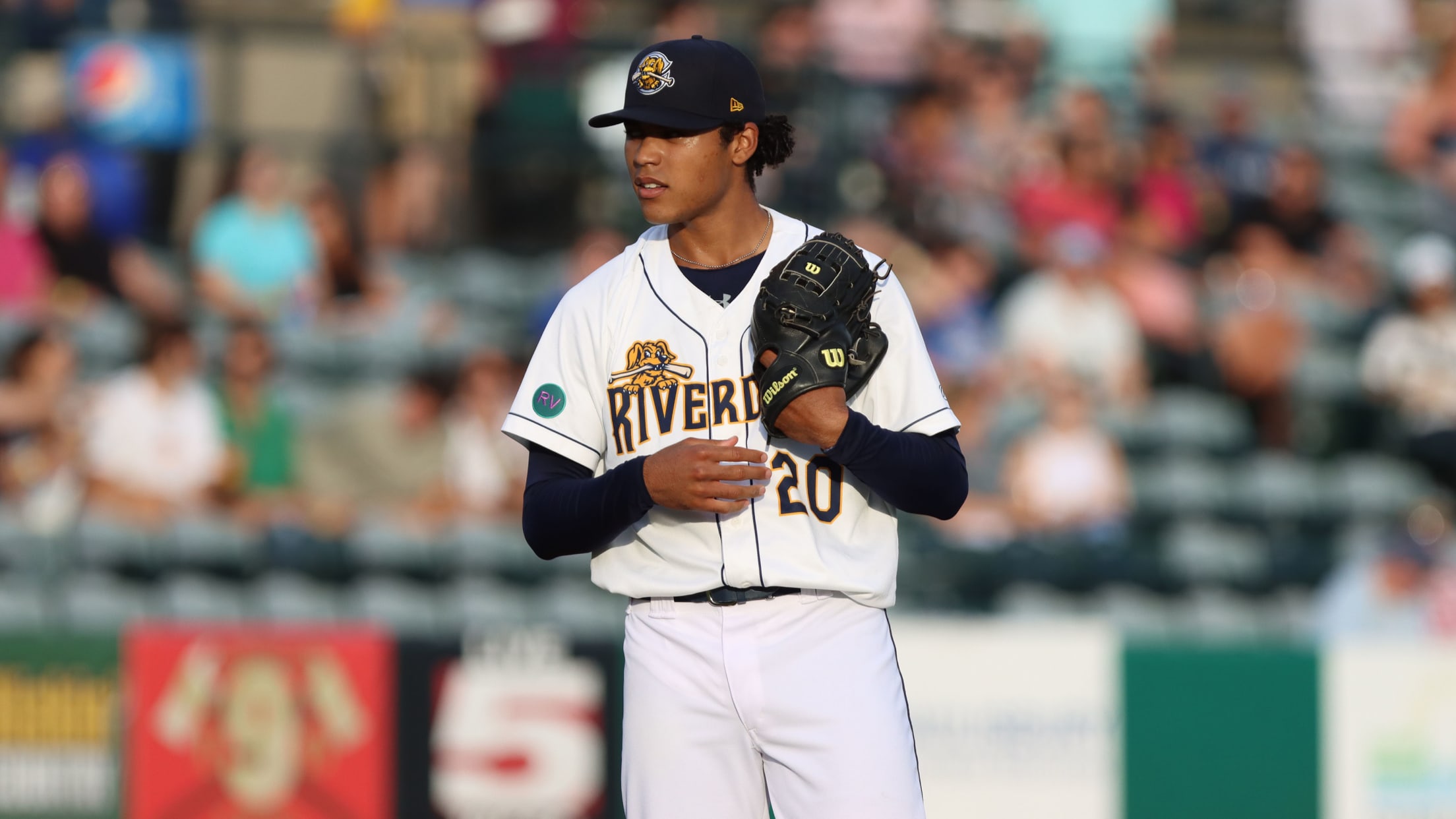 Since his pro debut in 2018, Rays No. 6 prospect Taj Bradley has only gotten better. He firmly broke out in 2021, pitching to a 1.83 ERA in 103 1/3 innings across two levels while posting a 123-31 strikeout-to-walk ratio and a 0.93 WHIP. After making his final eight starts
Competition is key at Rays Minor League camp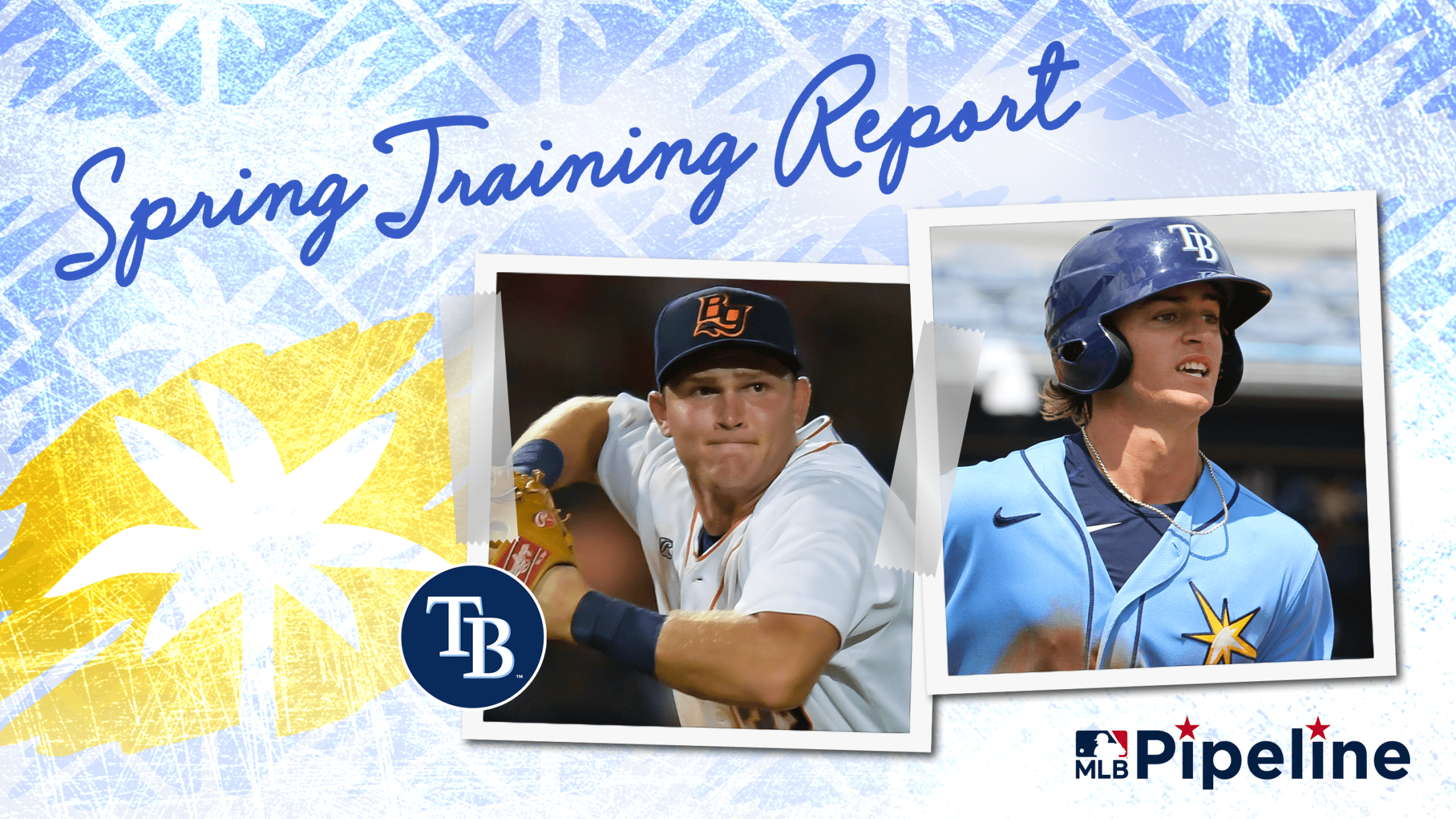 PORT CHARLOTTE, Fla. -- Many around baseball see the Rays as a primary example of how to win at the big league level and maintain and grow a strong farm system. Today in Minor League camp, the ingredient in the secret sauce was revealed. Competition. OK, that's not exactly a
Johnson full of potential after unconventional path to pitching
Once a shortstop, right-hander 'enjoying every step' of his journey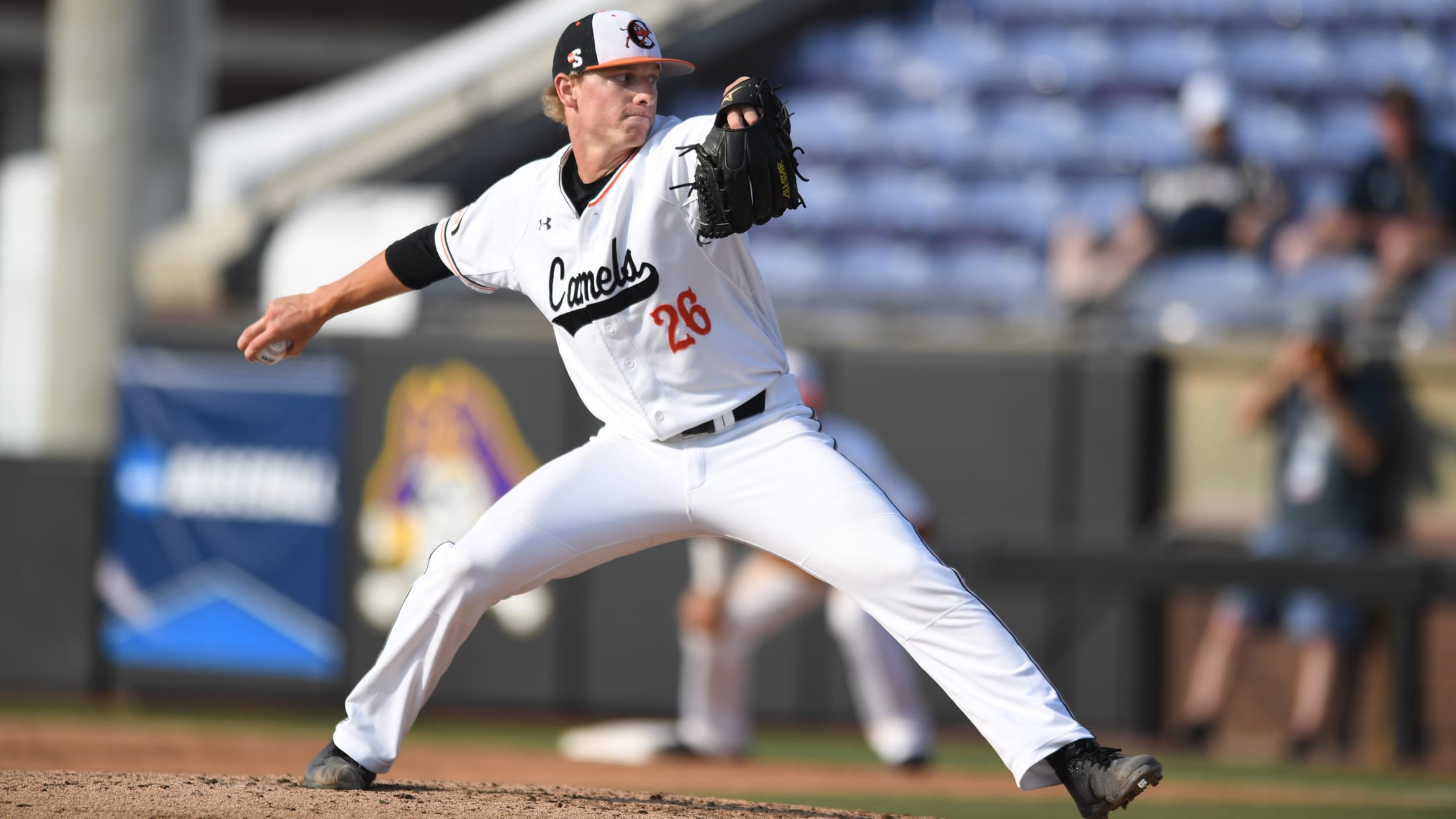 PORT CHARLOTTE, Fla. -- During his sophomore season at Louisburg (N.C.) College, Seth Johnson spent an off-day in the batting cage at his school's home ballpark. Then a light-hitting infielder frustrated by his lack of playing time and limited success at the plate, Johnson finished hitting and picked up a
Write this down: How journaling helped a Rays prospect dominate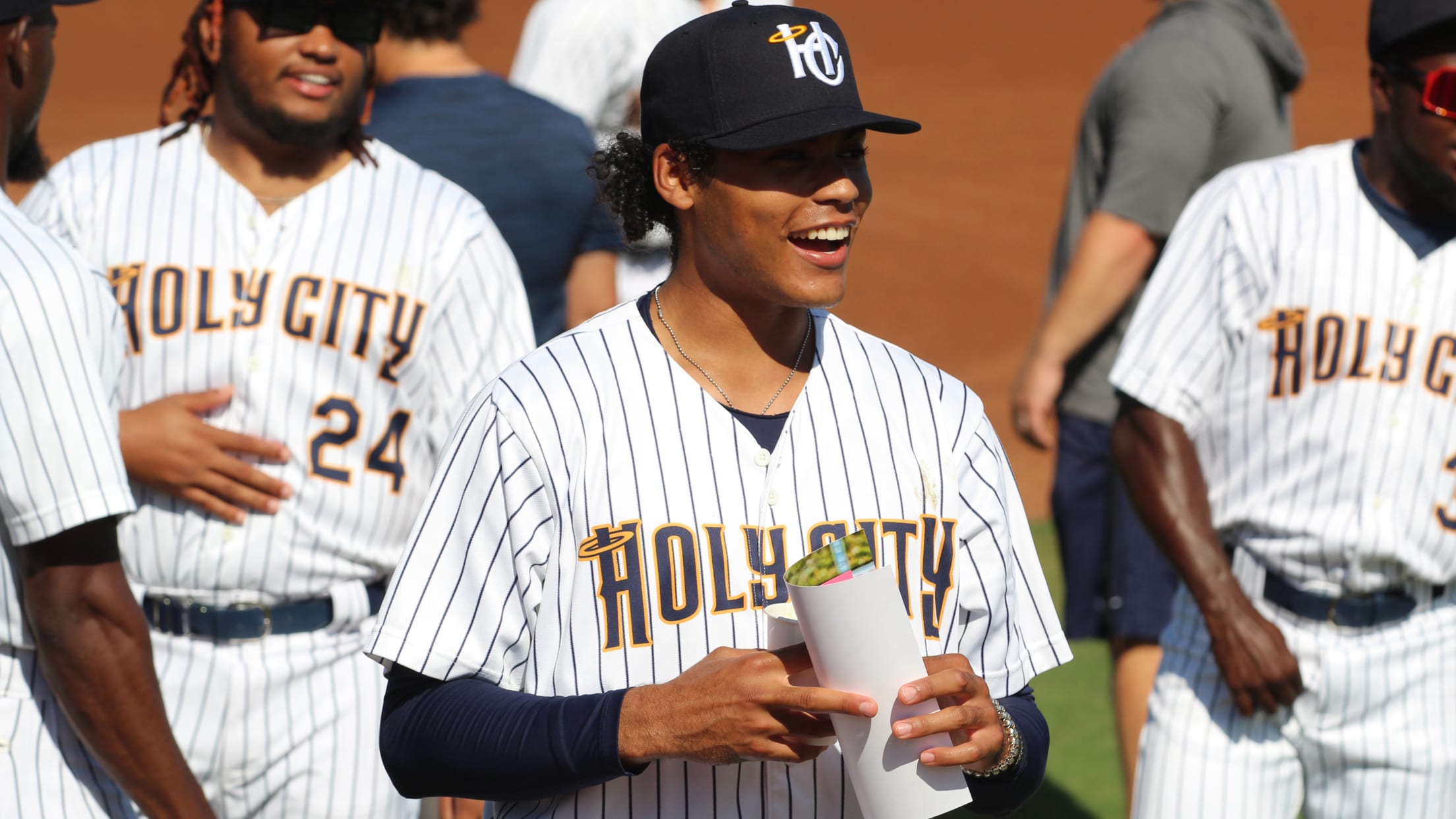 PORT CHARLOTTE, Fla. -- During a bullpen session early in last year's Spring Training, pitching coach R.C. Lichtenstein offered Rays prospect Taj Bradley some advice about throwing his cutter. It was a fairly advanced tip about how to throw the breaking ball and how to use it best against left-handed
With a 'layer of confidence,' Mead ready to build off breakout season
From Australia to the Arizona Fall League, top prospect reflects on his journey so far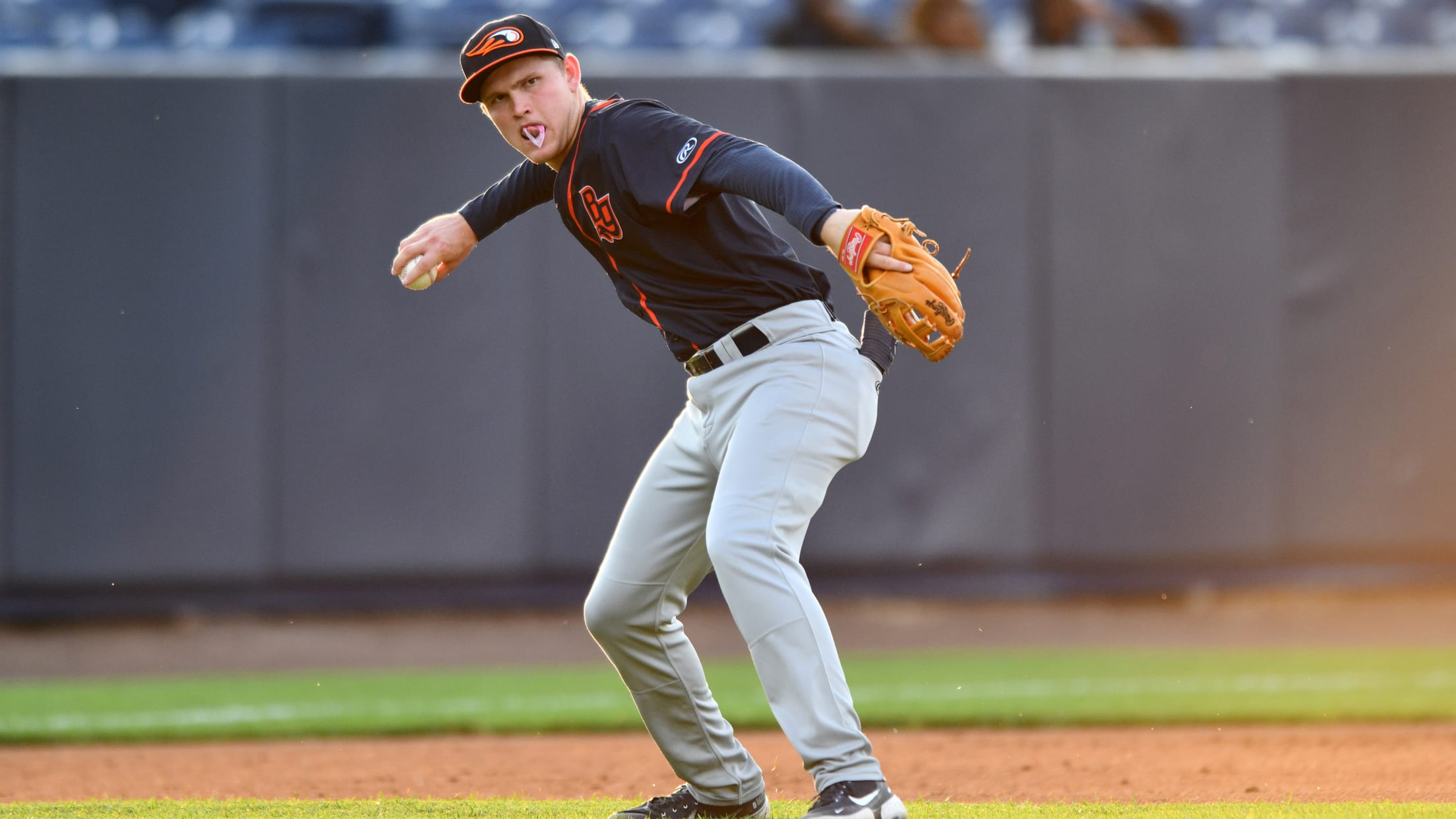 PORT CHARLOTTE, Fla. -- Curtis Mead was home for the winter, training with the Adelaide Giants of the Australian Baseball League, when his phone lit up with missed calls and text messages on Nov. 20, 2019. He had been at practice when the Phillies acquired lefty reliever Cristopher Sánchez from
'I'm close': Rays prospect White eyeing next level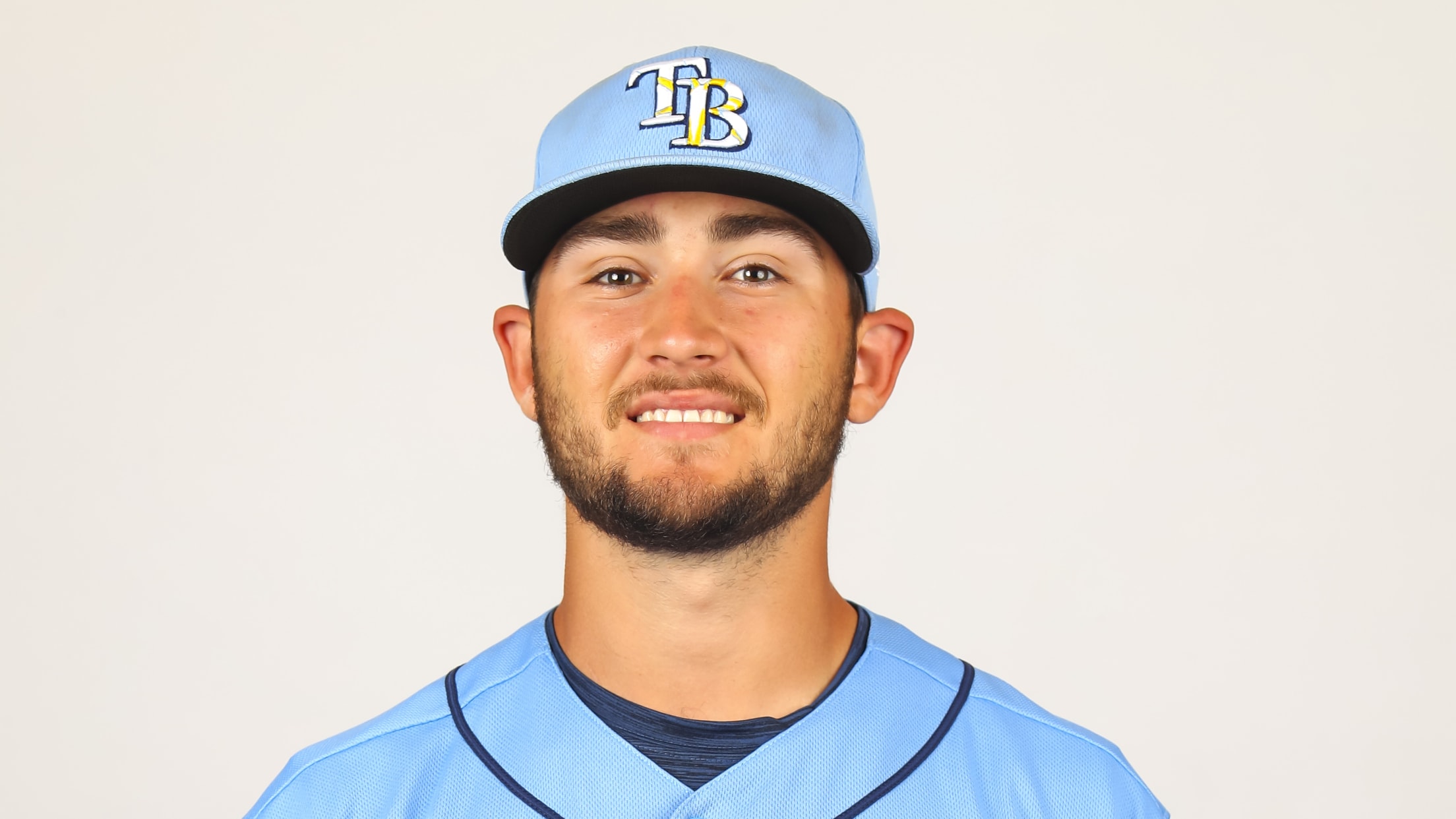 ST. PETERSBURG -- Last year, Rays relief prospect Colby White was ticketed for Low-A Charleston to start the 2021 season. But as early as Spring Training, the right-hander knew in the back of his mind that he could hold his own against hitters in Double-A. White backed up his belief
Rays announce 26 international signings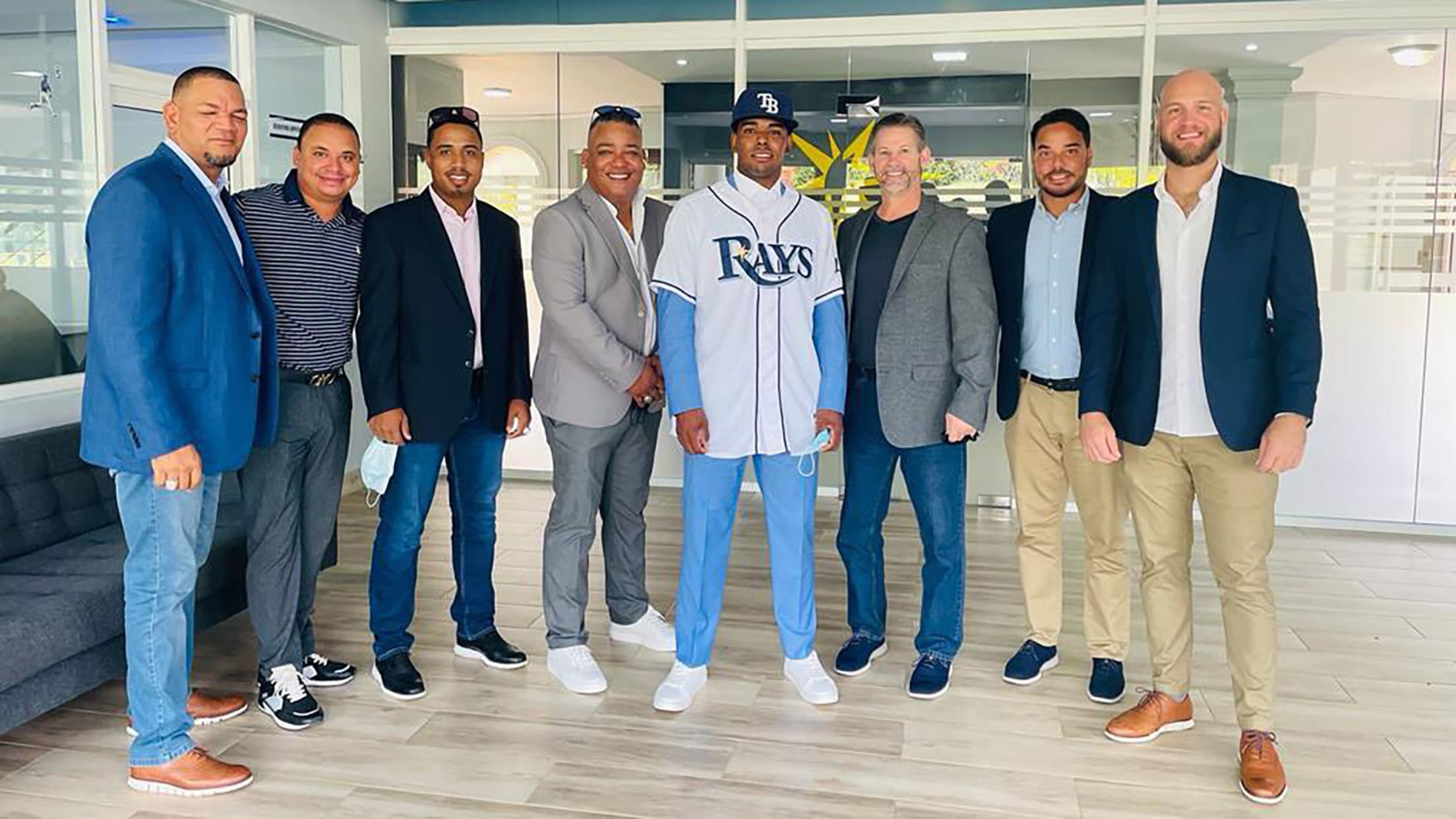 ST. PETERSBURG -- The Rays have seen their work in the international market lead to some great results in the Majors recently, and they were active Saturday as this year's international signing period began. Tampa Bay announced 26 signings, a deep group headlined by Cuban outfielder José Lazaro Contreras, on
Top prospect Bradley steadily on the rise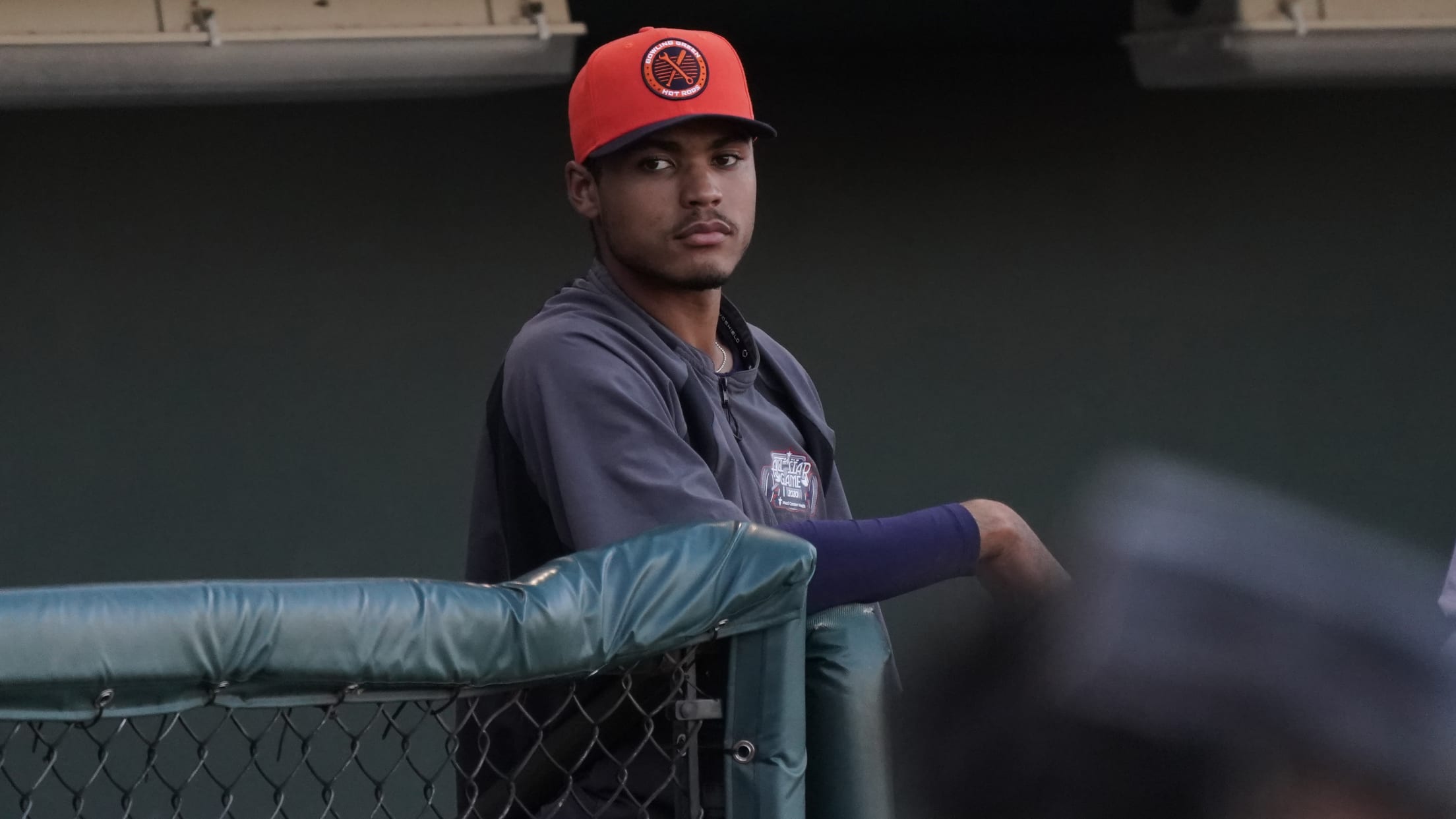 ST. PETERSBURG – It's not an exaggeration to say Taj Bradley became a completely different pitcher last year than he was in his first two seasons in the Rays' Minor League system. Bradley transformed physically. His pitch mix evolved. Above all, he developed a mentality that allowed him to find
Top TB prospect Edwards grows youth camp
Infielder giving back to South Florida community by helping out kids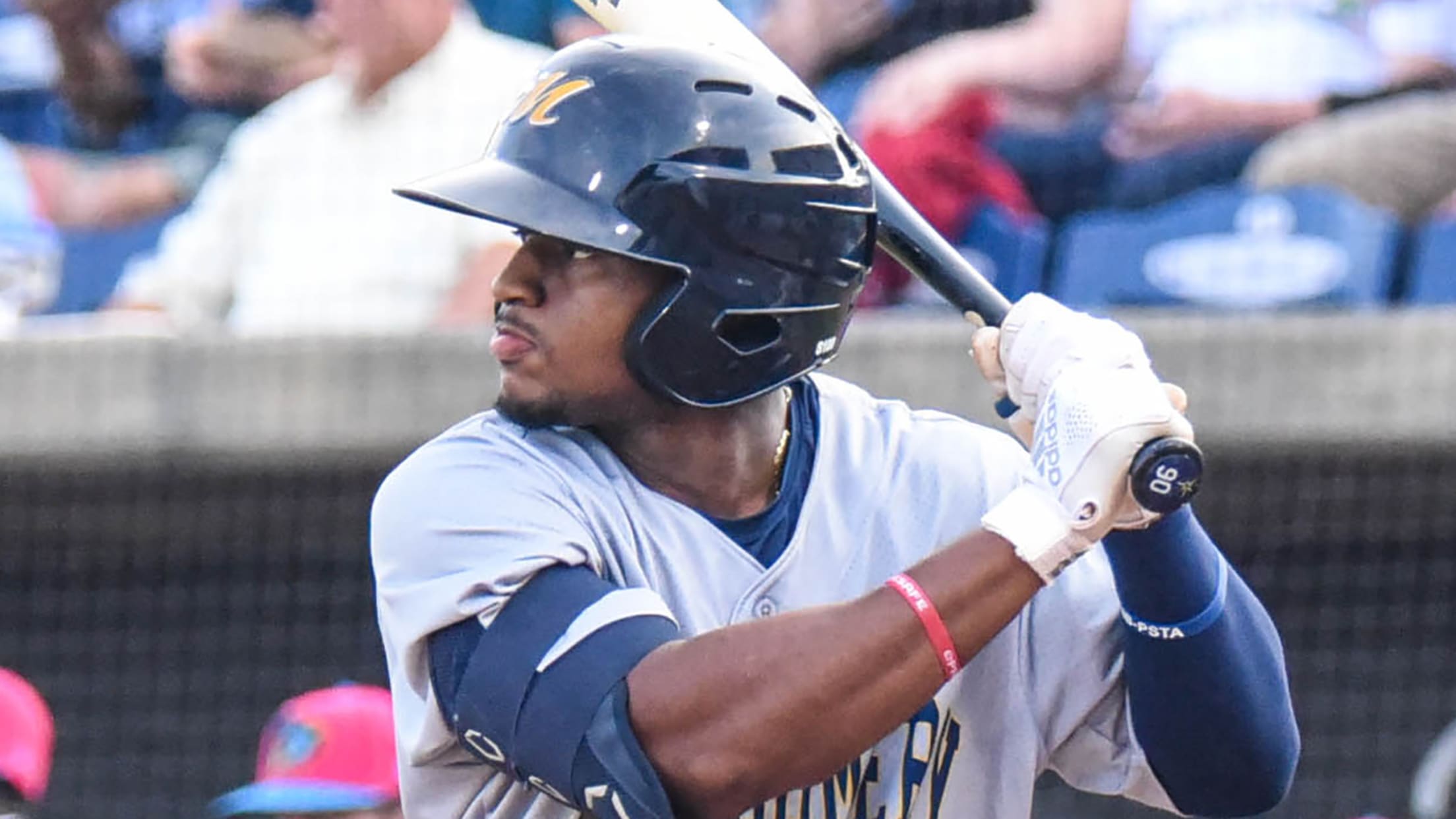 ST. PETERSBURG -- Over the past four years, Rays prospect Xavier Edwards has seen his annual baseball skills camp grow exponentially. After his first professional season, he found himself instructing 18 local baseball players. The next year, attendance jumped to around 50 kids. Last year, there were 75 or 80
Rays, D-backs pair win weekly AFL honors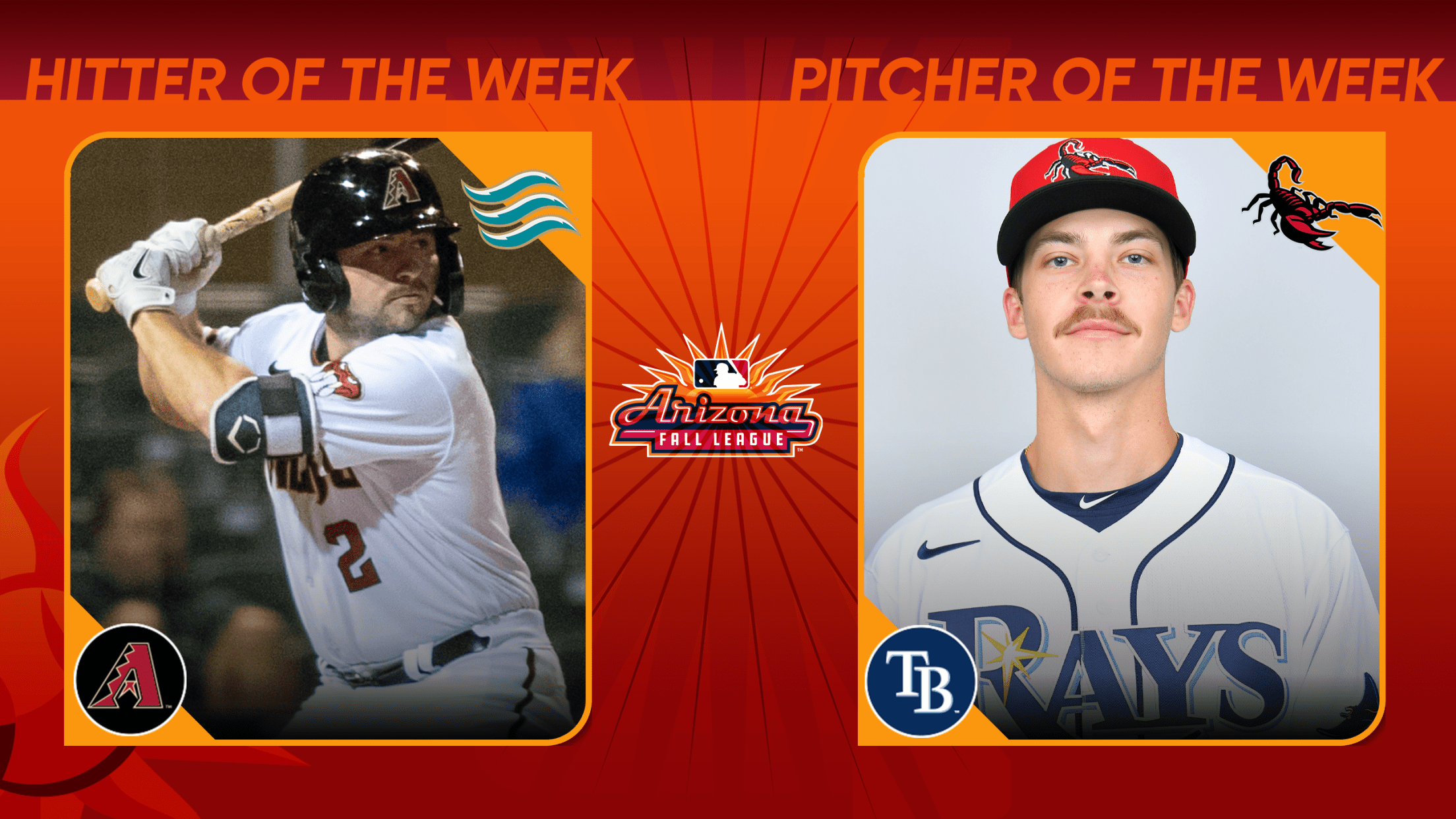 SCOTTSDALE -- The Arizona Fall League is in the homestretch of the 2021 season, with the championship game closing things out this Saturday. But while the end is near, that's not stopping players from putting on a final stamp performance-wise. D-backs infielder Buddy Kennedy and Rays right-hander Caleb Sampen are
Rays' Mead hits in 18th straight in AFL
In longest run since 2011, Australia native keeps collecting knocks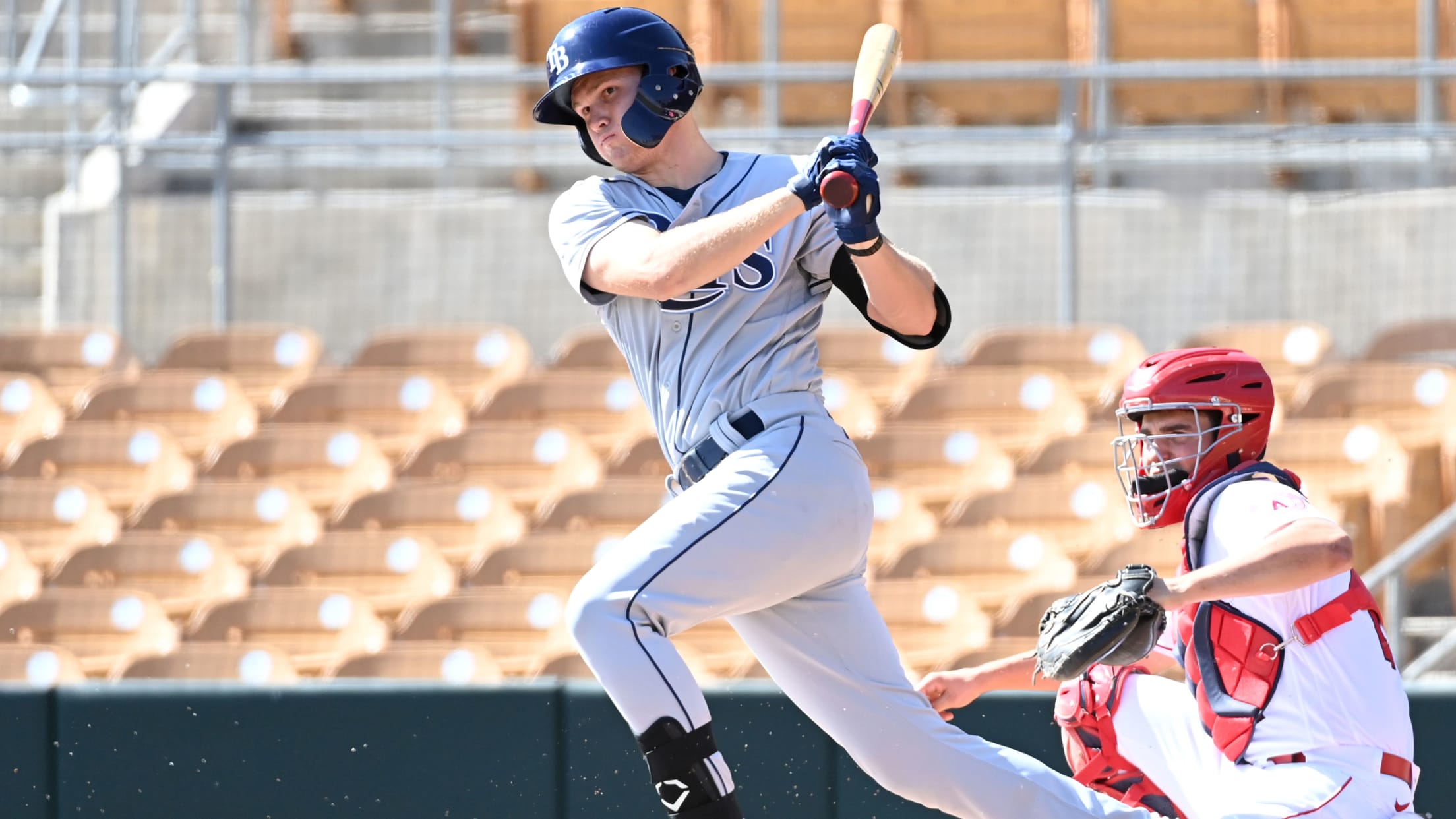 GLENDALE, Ariz. -- If it feels like Curtis Mead gets at least one hit in every Arizona Fall League game that he plays in, it's because -- at least so far -- he does. Tampa Bay's No. 14 prospect lined a single to left field in the first inning against
Standout Rays prospects from the '21 season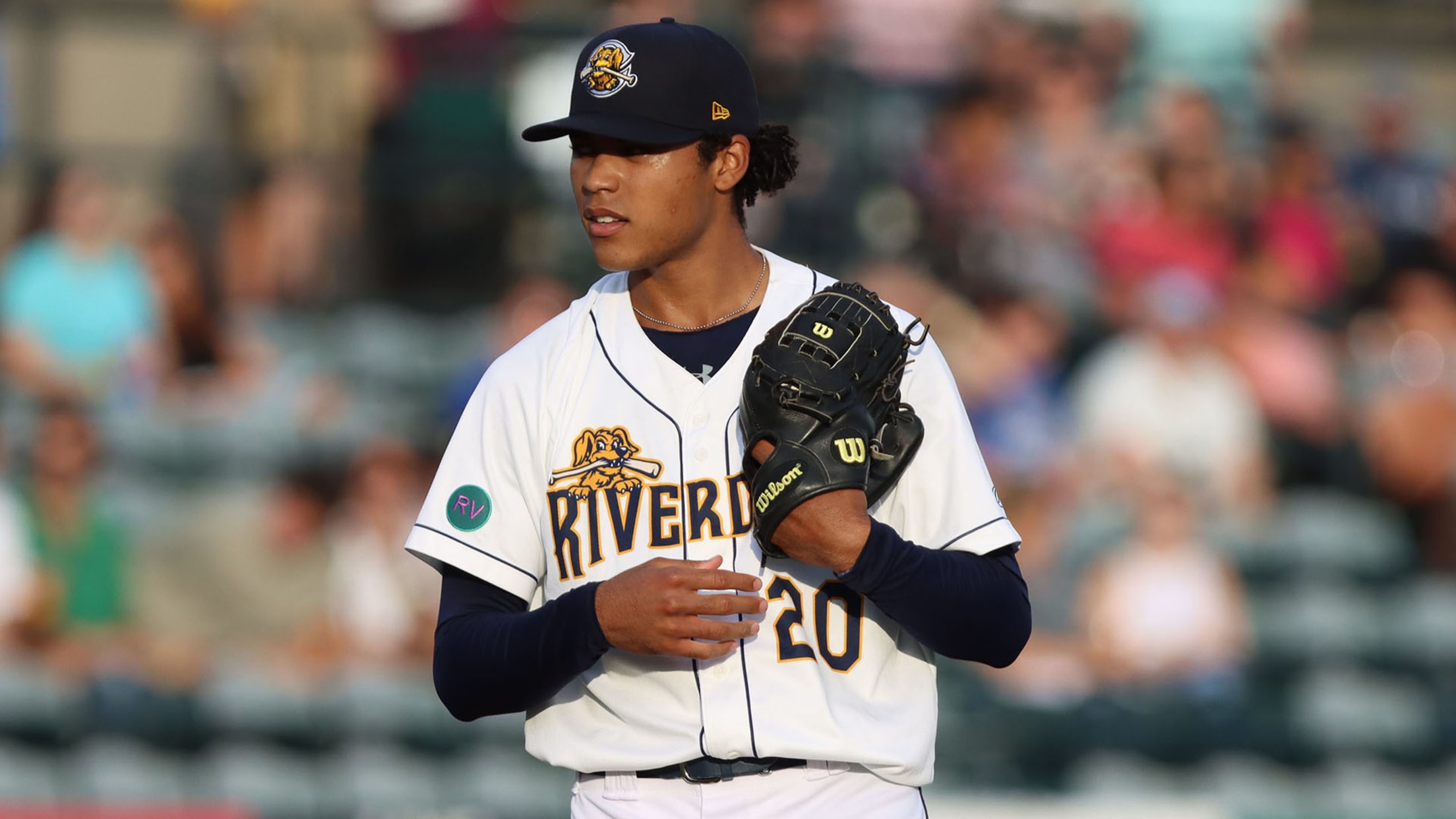 ST. PETERSBURG -- The Rays got a lot of attention for their success during the regular season. They won 100 games, captured their second straight American League East title and entered the postseason as the AL's top seed. Their flourishing farm system was just as successful. The Rays finished the