Healthy Garcia could have big impact for Rays
Outfielder coming off down season, knee surgery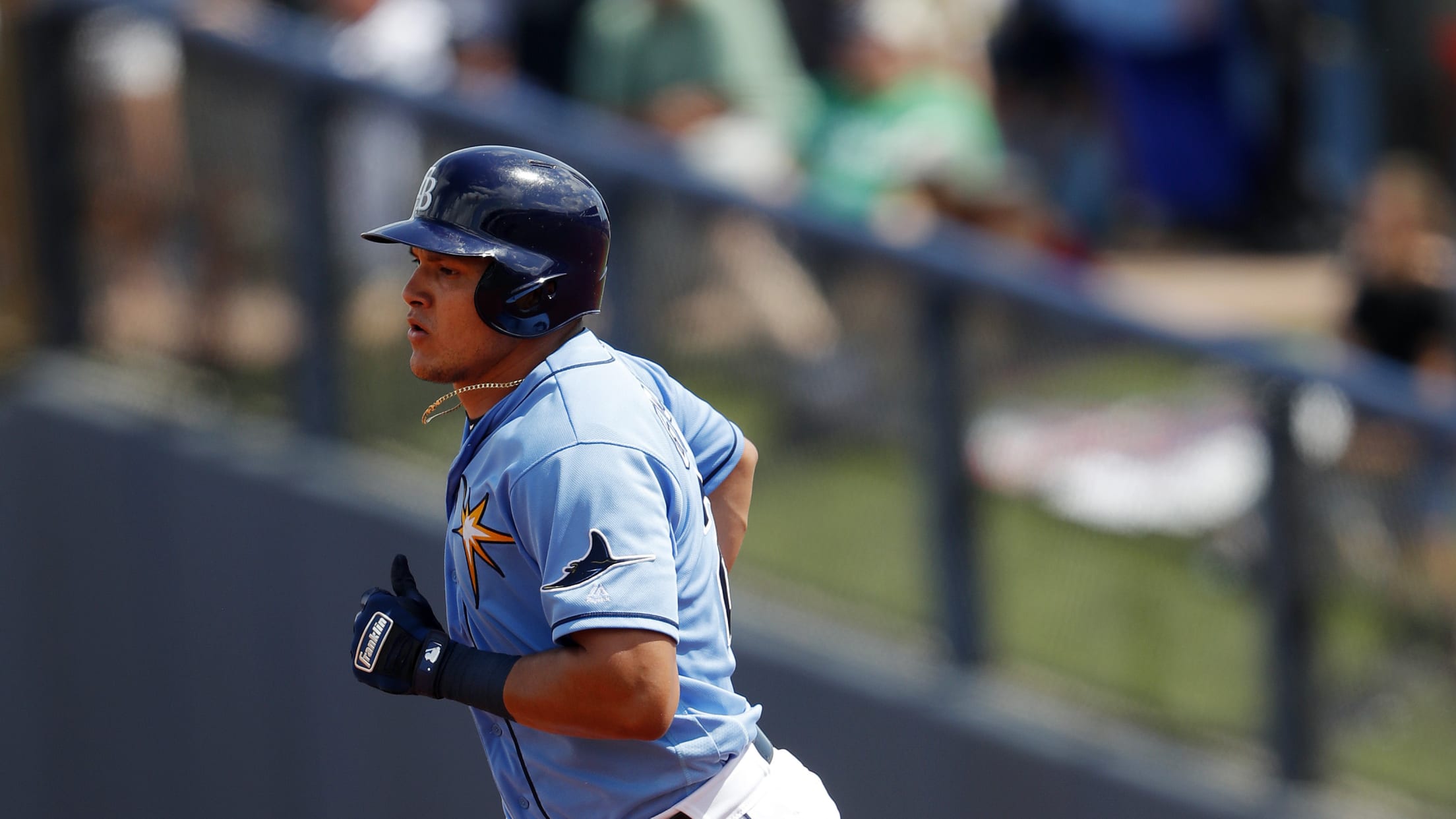 PORT CHARLOTTE, Fla. -- After battling through injuries last season and undergoing knee surgery in the offseason, Avisaíl García is healthy and he's looking to show that he can get back to his All-Star form. "I'm feeling great," Garcia said. "The timing is there and I'm healthy. This team did
PORT CHARLOTTE, Fla. -- After battling through injuries last season and undergoing knee surgery in the offseason, Avisaíl García is healthy and he's looking to show that he can get back to his All-Star form.
"I'm feeling great," Garcia said. "The timing is there and I'm healthy. This team did a really good job taking their time with me and I really appreciate that. Now I'm just feeling ready."
It didn't take long for both Garcia and the Rays to realize they were a good fit for each other. Entering free agency, the Rays were looking for an impact right-handed bat to help against left-handed pitching, while Garcia was just looking for an opportunity to show that his 2017 campaign wasn't a fluke.
Garcia, who was non-tendered by the White Sox in November, saw his production decline significantly in 2018. The 27-year-old believes the knee issues played a big role in his struggles last season. He went from hitting .330 with a .885 OPS in '17 to finishing with just a .719 OPS a year ago.
With Kevin Kiermaier, Tommy Pham, Austin Meadows and Brandon Lowe all expected to get playing time in the outfield this season, Garcia will have to earn his at-bats moving forward. He'll get some opportunities against right-handed pitching, but most of his opportunities will be against left-handed pitchers. In all likelihood, Garcia will play over Meadows against left-handed pitching, or he can serve as the team's designated hitter.
The Rays believe they know what they're getting with Garcia. There's risk involved any time you sign a player coming off a down season and knee surgery. But once the Rays identified their need for right-handed power, adding Garcia began to make sense.
Even with his struggles last season, Garcia is a .304 lifetime hitter against left-handed pitching. In a division with Boston's duo of Chris Sale and David Price and New York's combination of CC Sabathia and J.A. Happ, having Garcia in the lineup could serve as a big piece for the Rays.
"I think you saw the difference with health in 2017, he's an All-Star, then in 2018 he's banged up, deals with a knee issue," said Rays manager Kevin Cash. "He talked to [Rays hitting coach Chad Mottola] and told him that he was just limited. He couldn't get the swing like he wanted. Couldn't generate the backside with the power. He looks pretty healthy now. I'm excited to have him back there."
The Rays made the investment on Garcia this offseason. Now they're hoping it pays off all summer.
Juan Toribio covers the Rays for MLB.com. Follow him on Twitter @juanctoribio.