Alvarado returns from IL; Pruitt optioned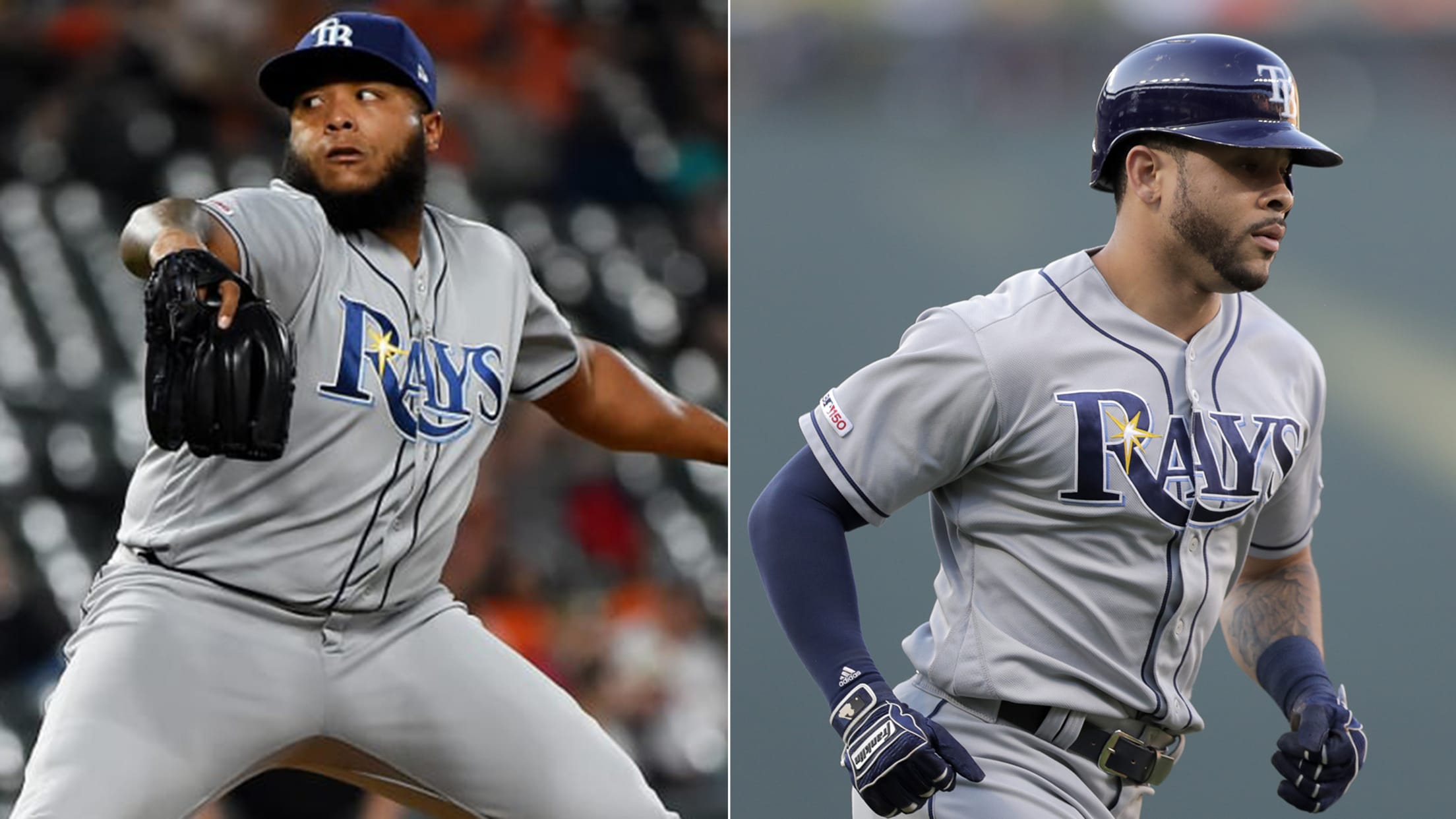 SAN DIEGO -- The Rays announced that they have reinstated left-hander Jose Alvarado from the 10-day injured list and optioned Austin Pruitt to Triple-A Durham in order to make room on the active roster. Alvarado, 24, suffered a right oblique strain on July 6 against the Yankees, but he was
SAN DIEGO -- The Rays announced that they have reinstated left-hander Jose Alvarado from the 10-day injured list and optioned Austin Pruitt to Triple-A Durham in order to make room on the active roster.
Alvarado, 24, suffered a right oblique strain on July 6 against the Yankees, but he was able to rehab quickly from an injury that could have sidelined him for up to eight weeks. The flamethrower needed just five rehab outings between Class A Advanced Charlotte and Triple-A Durham before being reinstated.
"I'm excited because it's great to see my team," Alvarado said. "I pitched [five] times with the Durham Bulls, but no pain, no nothing. I'm ready to pitch."
Now that he's back in the mix, the Rays hope they return the Alvarado who was beginning to establish himself as one of the better left-handed relievers in baseball. After posting a 2.39 ERA in 70 appearances last season, Alvarado picked up right where he left off, allowing just two earned runs in 14 appearances and recording four saves between March and April.
Despite his strong start, command issues began to plague him. In 11 appearances in May, Alvarado walked nine batters over 9 1/3 innings and posted a 5.79 ERA. Then, Alvarado left the team to attend to a family matter and pitched in just two games in June.
Once Alvarado returned, his struggles continued. He allowed six earned runs over 2 1/3 innings across three outings in July before suffering the injury.
Alvarado said that he used his time on the IL as a chance to reset, focus on his diet and work to get into better shape. Given his inconsistency, the Rays want to see him attack the strike zone and let his high-90s fastball do most of the work.
"Jose is as talented as any pitcher we have down in that bullpen. We just have to get him to where he's harnessing his command and it's getting in the zone," Rays manager Kevin Cash said. "If it's in the zone, he's going to be successful."
As a staff, the Rays struggled in July -- especially the bullpen -- but they've returned to form in August, posting a 2.77 ERA over 91 innings, while going 8-2, helping them go 20 games over .500 entering Tuesday.
Now, the club's hope is that Alvarado can provide some of the production that he gave them at the beginning of the season. If he does, the Rays could have a bullpen capable of holding leads late in games.
"Whatever situation Kevin Cash calls me, I'm ready, man," Alvarado said. "I'm ready to compete. I think about it when I'm going to pitch, I think on the intended target, putting the ball in the plate and that's it, because I have all my [teammates] behind me."
Pham expects return to starting lineup on Wednesday
Tommy Pham (right hand) was not in the Rays' starting lineup for the second consecutive night on Tuesday against the Padres, but the outfielder thinks there's a good chance that he'll return for Wednesday's series finale.
"I'm feeling better today," Pham said. "I'm just getting my strength back right now. I've been doing a lot of strengthening exercises because [my hand] been feeling weak. I haven't been feeling like my strength has been there for me in my hand and my swing in general. I'll probably play tomorrow."
Pham has been taking medicine to reduce the swelling, which has been the result of a small fracture on his hand. He doesn't expect to be placed on the injured list.
"I think this medicine that they gave me will eventually kick in and get the swelling and all that down, if not completely away," Pham said.
Juan Toribio covers the Rays for MLB.com. Follow him on Twitter @juanctoribio.