'Big hit' still eludes Rays in walk-off loss
Tampa Bay hits 3 solo homers, but goes 0-for-6 with RISP
After winning Game 3 on Tuesday night, it looked like the Rays were a virtual lock to beat the Astros in the American League Championship Series. Tampa Bay had taken a commanding 3-0 lead and everything seemed to be going its way. But in the postseason, things change quickly. The
After winning Game 3 on Tuesday night, it looked like the Rays were a virtual lock to beat the Astros in the American League Championship Series. Tampa Bay had taken a commanding 3-0 lead and everything seemed to be going its way.
But in the postseason, things change quickly. The Rays know that now.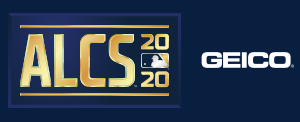 The Rays were unable to close out the Astros for the second consecutive night as Carlos Correa's walk-off homer in the ninth helped Houston win Game 5, 4-3, on Thursday at Petco Park in San Diego, forcing a Game 6 on Friday. The 2004 Red Sox are the only team in Major League history to win a series after being down 3-0, and the Rays will have to dig deep in order to avoid being on the wrong side of history.
The last time a team won in walk-off fashion to prevent another team from clinching the pennant was also against the Rays and also in Game 5: 2008 ALCS Game 5, when J.D. Drew hit a walk-off single for the Red Sox. If there's anything positive to take out of that for the Rays, it's that Tampa Bay went on to win that series.
• As tide turns, are Rays feeling the heat?
"We have a 3-2 lead and they have a little bit of momentum on their side," said Rays center fielder Kevin Kiermaier. "But at the same time, we know that if we come out and show up and handle our business tomorrow, then we should be in good shape."
• 10 facts and figures from Gm. 5 of the ALCS
With the Rays down a run in the eighth inning, Ji-Man Choi tied the game with a 447-foot blast off Astros pitcher Josh James. Choi's homer sent Tampa Bay's dugout into a frenzy, shifting all the momentum the Rays' way. Minutes later, however, Correa kept the Astros alive.
"You go from feeling really good about our chances to knowing the game was over a short time after that," Kiermaier said. "They played a little bit better than us today and it came down to one swing, and that was the difference-maker."
After Choi's game-tying homer, the Rays appeared to have the game right where they wanted. With hopes of keeping the game tied until the offense could get going, manager Kevin Cash handed the ball to Nick Anderson, who has become the top horse in "the stable" and arguably the best reliever in the Majors.
In the regular season, perhaps no pitcher handled right-handed hitters better than Anderson. Righties went 1-for-29 (.034) with 14 strikeouts against Anderson in his 19 appearances. But one swing of the bat from Correa on Thursday was able to change the series.
"Yeah," Anderson said, when asked if he was happy with the pitch to Correa despite the results. "It was a pretty good pitch. He was just waiting for the heater the whole time, I guess."
"When I went to that at-bat, I told [Jose] Altuve walking off the field I was going to end it," Correa said. "I could feel my swing was in sync, I could feel the rhythm was good and I could feel I was going to drive the ball. I felt I could do it. He threw me a fastball and I was able to drive it to center field like I wanted to."
• 'Big horses' fresh for HOU, TB in tight ALCS
Though Anderson gave up the walk-off home run, the Rays' problem in this series hasn't been the pitching staff. John Curtiss, Josh Fleming, Aaron Slegers and Anderson were able to hold the Astros' potent offense to just four runs for the second consecutive night. But as has been the theme throughout the ALCS, Tampa Bay's bats were held quiet in Game 5.
The Rays outhit the Astros, 7-6, on Thursday and got solo home runs from Brandon Lowe, Randy Arozarena and Choi, but Tampa Bay wasn't able to take advantage of its opportunities with runners on base, going 0-for-6 with runners in scoring position and leaving nine runners on base. Over the past two games, the Rays are 1-for-10 with RISP. That's not a good recipe for a team that relies on opportunistic hitting.
• Lowe goes deep to snap postseason skid
"They've pitched us well, they've pitched us tough," Cash said. "That big hit continues to elude us with guys on base."
Arozarena, who tied Evan Longoria's rookie record in a single postseason with six home runs, has been the only consistent hitter in the Rays' lineup. The breakout star is hitting .417 (20-for-48) in the postseason, while the rest of Tampa Bay's hitters are hitting .180 (61-for-338).
• Why yes, Randy Arozarena homered again
"We've been streaky throughout the course of these playoffs," Kiermaier said. "We've had some offensive outbursts in a few games and we've been quiet for a lot of them. We need to do a little bit better job of taking our walks, create runs in many different ways and use our speed and athleticism. But we have to get on base and put the pressure on them at a little bit better pace. We're going to try and do that tomorrow."
After the game, Cash and Kiermaier both said there was no need for a big speech or a team meeting. Tampa Bay has shown its resiliency all season, and the club is confident it will show it again on Friday. This is the first time since Sept. 7-8 against the Nationals that the Rays have lost back-to-back games. You would have to go back to July 31-Aug. 2 against the Orioles to find the last time Tampa Bay dropped three in a row.
The Rays, however, have gotten an idea of just how difficult it is to wrap up a series against a former champion, but they'll have Blake Snell on the mound in Game 6. When Snell signed his five-year, $50 million extension nearly two years ago, the left-hander said he wants to be the pitcher the team leans on during big games.
Snell will need a little help from his offense, but Friday's Game 6 is when the Rays will need him the most.
"We're playing good baseball against a very good team," said Cash. "It's a lot of back and forth. I'm very confident that we'll be ready to go. We're going to worry about Game 6, jump on Blake's back and see what we can do."
Juan Toribio covers the Rays for MLB.com. Follow him on Twitter @juanctoribio.