Offseason checklist: Rays' needs and moves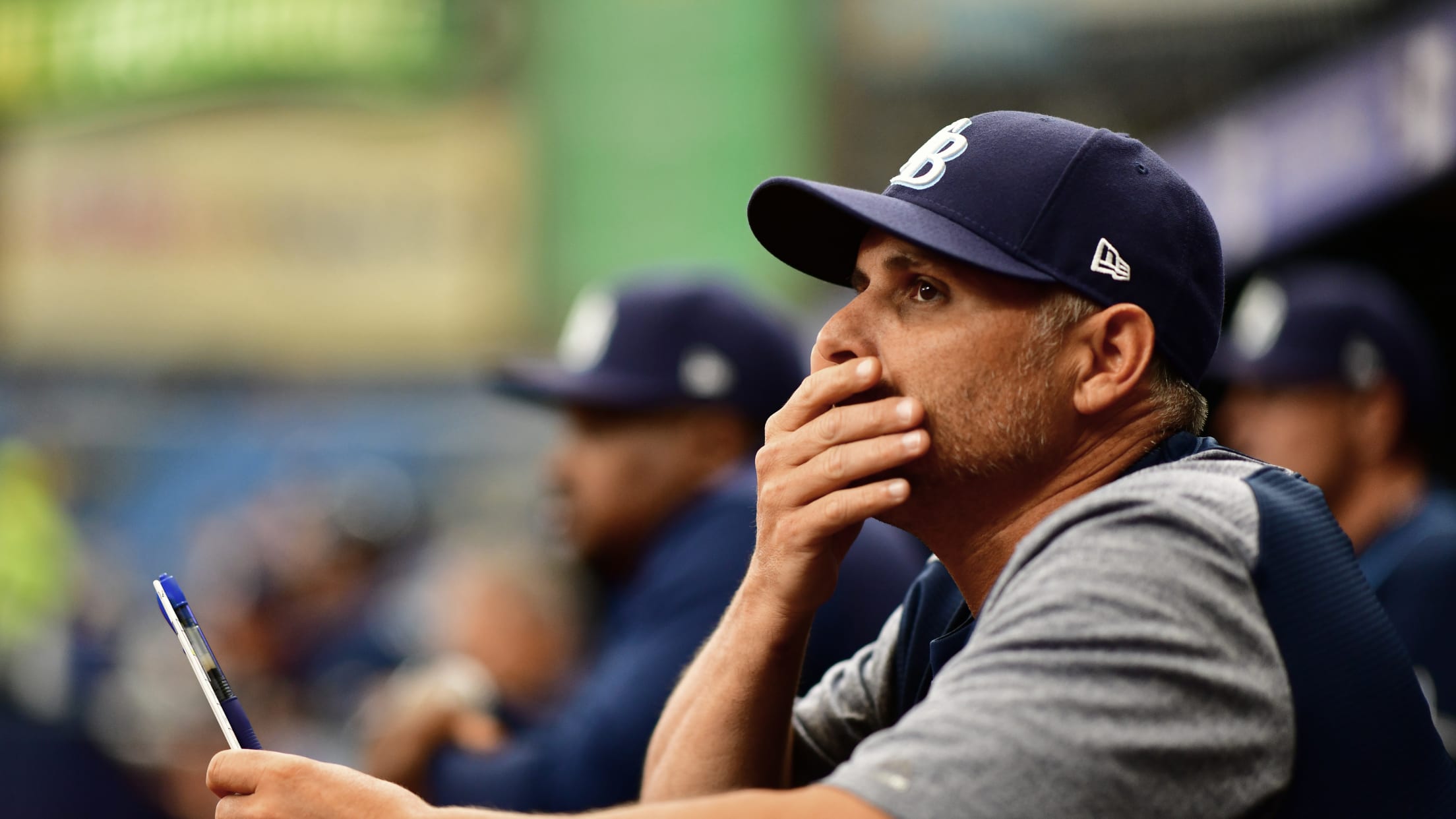 ST. PETERSBURG -- The Rays had an impressive run in 2019, winning 96 games and making the postseason for the first time since '13. But now that the club has experienced some October success, it will look to be aggressive as it looks to win at least 90 games for
ST. PETERSBURG -- The Rays had an impressive run in 2019, winning 96 games and making the postseason for the first time since '13. But now that the club has experienced some October success, it will look to be aggressive as it looks to win at least 90 games for the third consecutive season.
So what exactly are the Rays' biggest needs entering the offseason, and what moves have they made to address them? MLB.com is keeping track here. As the offseason continues, be sure to check back for updates.
BIGGEST NEEDS
Catcher
The Rays are losing Travis d'Arnaud to free agency and there is a possibility that Tampa Bay chooses to non-tender Mike Zunino after a disappointing first year at the plate. But even if the Rays decide to tender Zunino, they'll likely be in the market for another catcher. First, they'll look to determine what the market is for d'Arnaud. If the asking price is too high, then they'll move on to the other options. Martin Maldonado could make some sense here, if Tampa Bay decides to go that route. Michael Perez, who has some Major League experience, could also fill in as a backup catcher for the Rays.
Right-handed bat
With Avisaíl García headed for free agency, the Rays will look to find a right-handed hitting option to help replace some of García's production. With Tampa Bay's roster flexibility, the right-handed hitting help doesn't necessarily need to come from an outfielder. A third baseman could also help, especially if the Rays decide to non-tender Jesús Aguilar.
Bullpen
If they don't add anyone, the Rays will enter the 2020 season with one of the best bullpens in the American League, and the unit could receive a boost if José Alvarado bounces back from a disappointing '19 season. However, Tampa Bay will be in the market for a veteran reliever and that would help take some of the pressure off Emilio Pagán, Nick Anderson and Diego Castillo.
MOVES MADE
Oct. 31: Hoby Milner outrighted
This was another move to clear room on the 40-man roster. Milner, however, elected to become a Minor League free agent. The Rays will show interest in the left-hander, but Milner will have some options after a strong season in Triple-A, where he posted a 3.06 ERA.
Oct. 30: Johnny Davis outrighted to Triple-A Durham
Looking to create room on the 40-man roster, the Rays decided to outright the speedy Davis to Durham. Davis' role is strictly as a baserunner and it's likely he doesn't see time at the big league level until September, but it'll be tougher to find a roster spot as the rosters no longer expand to 40. Regardless, keeping Davis in the system is a good thing for Tampa Bay.
Juan Toribio covers the Rays for MLB.com. Follow him on Twitter @juanctoribio.