Four key Rays storylines for 2020 season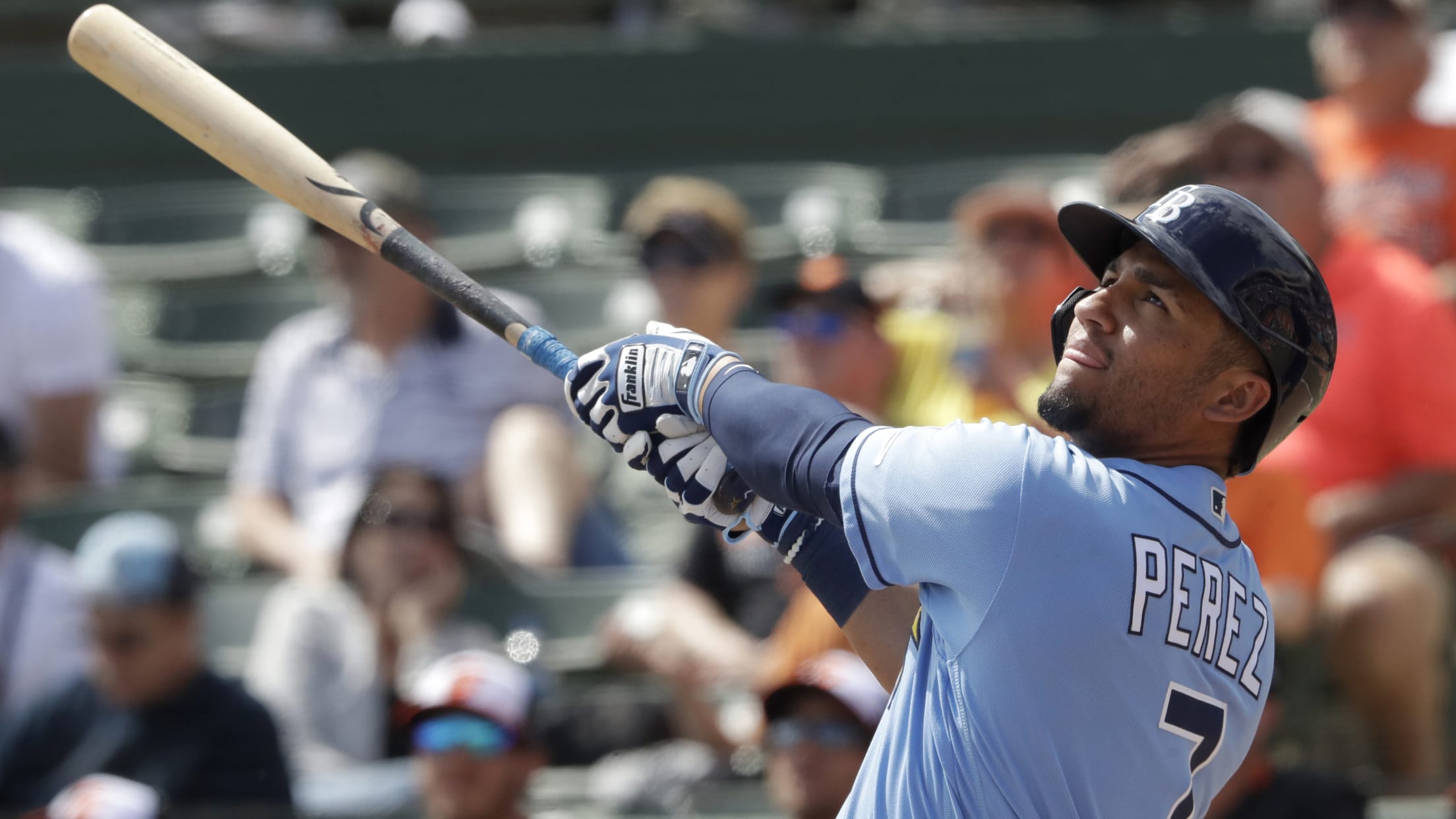 ST. PETERSBURG -- There was an ominous feeling in the ballpark the last time the Rays were preparing for a game. They were taking on the Phillies, but there was real belief that the game would be the last one for a while. During the fifth inning, it was announced
ST. PETERSBURG -- There was an ominous feeling in the ballpark the last time the Rays were preparing for a game. They were taking on the Phillies, but there was real belief that the game would be the last one for a while.
During the fifth inning, it was announced that the 2020 season had been delayed due to the coronavirus pandemic. The teams finished the game, with the Phillies winning, 8-4, and nobody knew when baseball would return.
Well, the time has come, as the Rays are set to begin Summer Camp workouts on Friday. But it has been more than three months since that March 13 game and a lot has happened in the world, so it's totally understandable if you need a crash course on some challenges Tampa Bay will be faced with during this 60-game season.
Let's take a look at four Rays storylines with Opening Day on July 23 or 24:
1. Who's behind the plate?
The Rays will enter camp without a lot of roster decisions to make, but the backup catcher spot will be the main one to watch. Mike Zunino had a disappointing first year with the club, but some changes to his lower half and some slight mechanical changes have him believing that he will turn it around in '20. Zunino will be the starter, but Tampa Bay will have to decide who backs him up.
Michael Perez has a couple of advantages. He knows the pitching staff very well, he's a left-handed hitter who would complement Zunino well, and he's on the 40-man roster. Non-roster invitees Kevan Smith and Chris Herrmann are the two catchers battling it out with Perez and they, too, have their own advantages. Smith has more power at the plate than Perez and has experience dealing with Major League pitching staffs, with hurlers lauding his size behind the plate.
Herrmann, like Perez, is a left-handed hitter and also has the versatility to play the outfield, if needed. The tricky part is that if the Rays elect to go with Smith or Herrmann over Perez, they will have to make a decision on the 40-man roster, and with how talented it is, that would be a tough call.
"It seems like everybody is trying to put their best foot forward," manager Kevin Cash said in March. "They all have attributes that we like."
2. Yoshi's summer
Yoshitomo Tsutsugo was the Rays' big free-agent signing, and the club will need his bat in order to make a run at a second consecutive postseason berth. Like all players coming from overseas, there's going to be an adjustment period for Tsutsugo.
During Spring Training, Tsutsugo got off to a hot start, but started struggling at the plate towards the end. Still, neither the Japanese slugger nor the Rays were concerned about his 13 strikeouts in 28 at-bats. In fact, both sides parted camp feeling comfortable in what they were able to accomplish offensively and defensively.
Tsutsugo said he felt more comfortable with the speed of the game, while Cash came away impressed with his defense at third base and left field. It remains to be seen if Tsutsugo will have to go through another adjustment period during camp. The Rays hope not, as they will need him to produce in the middle of the lineup in a couple of weeks.
"We were more impressed with what he showed defensively," Cash said in April. "Whether it was left field or third base, he showed very well in practice, the drills and then in the game. I know he came out of the gate pretty hot with the bat and then cooled a little bit, but if you look at a lot of veteran players, that's the way it goes. I heard Freddie Freeman reference that that's how his spring always goes and he's one of the game's best."
3. Which Alvarado shows up?
The answer to this question will determine just how dominant the Rays' bullpen will be. After becoming one of the most dominant relievers in the American League in 2018, José Alvarado had a bizarre '19 season.
He began the year dominating hitters, posting a 1.38 in March/April. In May, however, Alvarado began to struggle on the mound and then was forced to go back to Venezuela to attend to family issues. After a lengthy absence, Alvarado returned in July but quickly landed on the injured list with a right oblique issue. He was never able to find the strike zone before his season ended in late August with an elbow injury.
Despite Alvarado's disastrous 2019 campaign, the Rays entered the '20 season still believing he could find his form. The key is just finding the strike zone.
In 2018, Alvarado had an 11.3 strikeouts per nine innings clip, leading him to a 2.39 ERA. Last season, he actually improved at recording strikeouts, finishing the year with a 11.7 clip, proving that his stuff wasn't the issue. The problem is that Alvarado walked 27 batters in just 30 innings of work.
Alvarado entered Spring Training in better shape and with a clear mind as his parents left Venezuela to come live with him in St. Petersburg. Good luck to opposing hitters if a productive Alvarado joins a group that includes Nick Anderson, Diego Castillo, Chaz Roe, Oliver Drake and Colin Poche.
4. Wander and the No. 1 farm
While most of the attention will be on the Major League club as the Rays look to make another run at the playoffs, it'll be difficult not to keep an eye on the prospects who are part of Tampa Bay's 60-man player pool, particularly Wander Franco, the game's top prospect per MLB Pipeline.
Franco has long made it a goal to reach the Majors in 2020, and he's going to have a chance, though it is unlikely. But if Franco proves that he can help Tampa Bay make a deep run, it'll be interesting to see if the club is forced to call upon him.
• Top prospect Franco part of Rays' player pool
"The prospects that we added, they're some of our more advanced prospects," said general manager Erik Neander. "Certainly on the position player side, that's where things went and why Wander was a leading candidate for a spot here, just being one of our more advanced position player prospects that are non-roster."
Watching Franco and his development will be at the top of the list for everyone, but he won't be the only top prospect worth keeping an eye on during the summer. Pitchers Joe Ryan and Shane McClanahan have a chance to help the big league club, while infielders Vidal Brujan, Kevin Padlo, Taylor Walls and Lucius Fox also look to make their debuts.
"You don't see many 98-mph fastballs, with just unhittable breaking balls when they're right in the zone," Cash said of McClanahan during Spring Training. "And that's kind of what we've seen out of him. A lot to be excited about him and a lot of the other guys."
Juan Toribio covers the Rays for MLB.com. Follow him on Twitter @juanctoribio.