Sanó begins baseball activities, rehab up next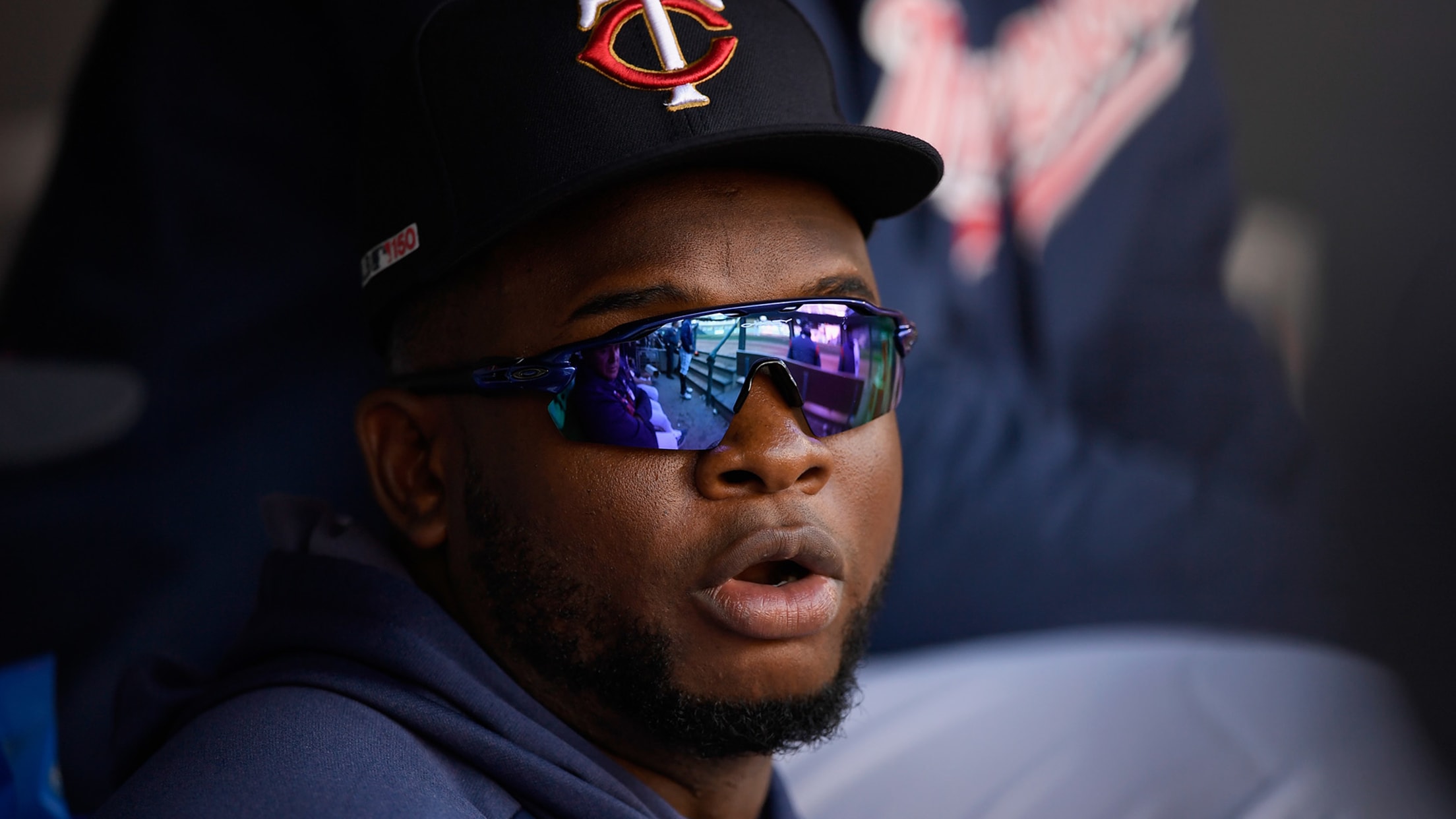 PHILADELPHIA -- Miguel Sanó has progressed beyond the conditioning stage of his recovery from the laceration to his right Achilles area and is participating in baseball activity, including throwing, fielding and taking swings. Though manager Rocco Baldelli didn't dictate a set timeline for Sanó's progression to Minor League games, he
PHILADELPHIA -- Miguel Sanó has progressed beyond the conditioning stage of his recovery from the laceration to his right Achilles area and is participating in baseball activity, including throwing, fielding and taking swings.
Though manager Rocco Baldelli didn't dictate a set timeline for Sanó's progression to Minor League games, he said that Sanó's rehab assignment "could be maybe within a week."
"This isn't happening imminently," Baldelli said.
Sanó, who injured his foot in January during a celebration parade for his Dominican Winter League championship, traveled to Minneapolis with the team following Spring Training to continue his recovery around the team's medical staff in the Twin Cities.
The Twins have remained careful with Sanó's progression to avoid recurring problems with the injury, and also because he didn't get stretched out with the team during Spring Training.
Other injury updates of note
• Matt Magill (right shoulder tendinitis) and Gabriel Moya (left shoulder tendinitis): Magill and Moya are both throwing bullpen sessions in extended spring at the Twins' facility in Fort Myers, Fla. Baldelli said they are both still "weeks away" because they need to work their way up to making multiple appearances and throwing on back-to-back days.
"We are looking to put together a plan for them to go out if they stay on track," Baldelli said. "Expect for them to make some rehab appearances and start working their way back. But things are well there."
• Addison Reed (left thumb sprain): Though Baldelli had no specific update on Reed's progression, the Twins' manager has previously characterized Reed's recovery as lagging behind that of Magill and Moya. He has emphasized that Reed is working on his conditioning in addition to healing his thumb.
"I think he's also taking the opportunity, while he's working through the thumb issue, to also put some emphasis on getting in great shape, so that when he's ready, he'll be ready to go," Baldelli said.
• Stephen Gonsalves (Minor League -- left elbow flexor/pronator strain): Gonsalves will recover in Fort Myers until the strain to his elbow and forearm area has calmed down to a greater extent.
• Nick Gordon (Minor League -- acute gastritis): Gordon has not been doing much baseball activity as he recovers from gastrointestinal issues but will begin activity "very soon."
Berríos' regular schedule was focus in rotation puzzle
The Twins' early distribution of off-days has necessitated creativity on the part of Baldelli and his staff to work five starting pitchers into the sparse schedule, but Baldelli said that they looked to keep ace José Berríos on a more traditional schedule and slot in the rest of the rotation around him.
"With him starting Opening Day, the way that everything lined up -- it actually fell into place reasonably well," Baldelli said. "Our other pitchers' schedules, we take care of them as well and try to fit them in where they fit best, so they're on some sort of known schedule and something so they can plan out what they're going to be doing."
Berríos has had the traditional four days' rest before his second and third starts of the season, while Jake Odorizzi, Michael Pineda and Kyle Gibson all had five days' rest scheduled between their first and second starts of 2019.