Commemorate a special occasion with a scoreboard message at Target Field!
We will be offering fans with the opportunity to submit a personalized message to be displayed on the Twins videoboard during a 2022 Twins regular season game at Target Field.
We did not want you to miss out on celebrating a special moment, occasion, birthday, holiday, graduation, retirement, or hero in your life. Proceeds from these messages will support the Twins Community Fund.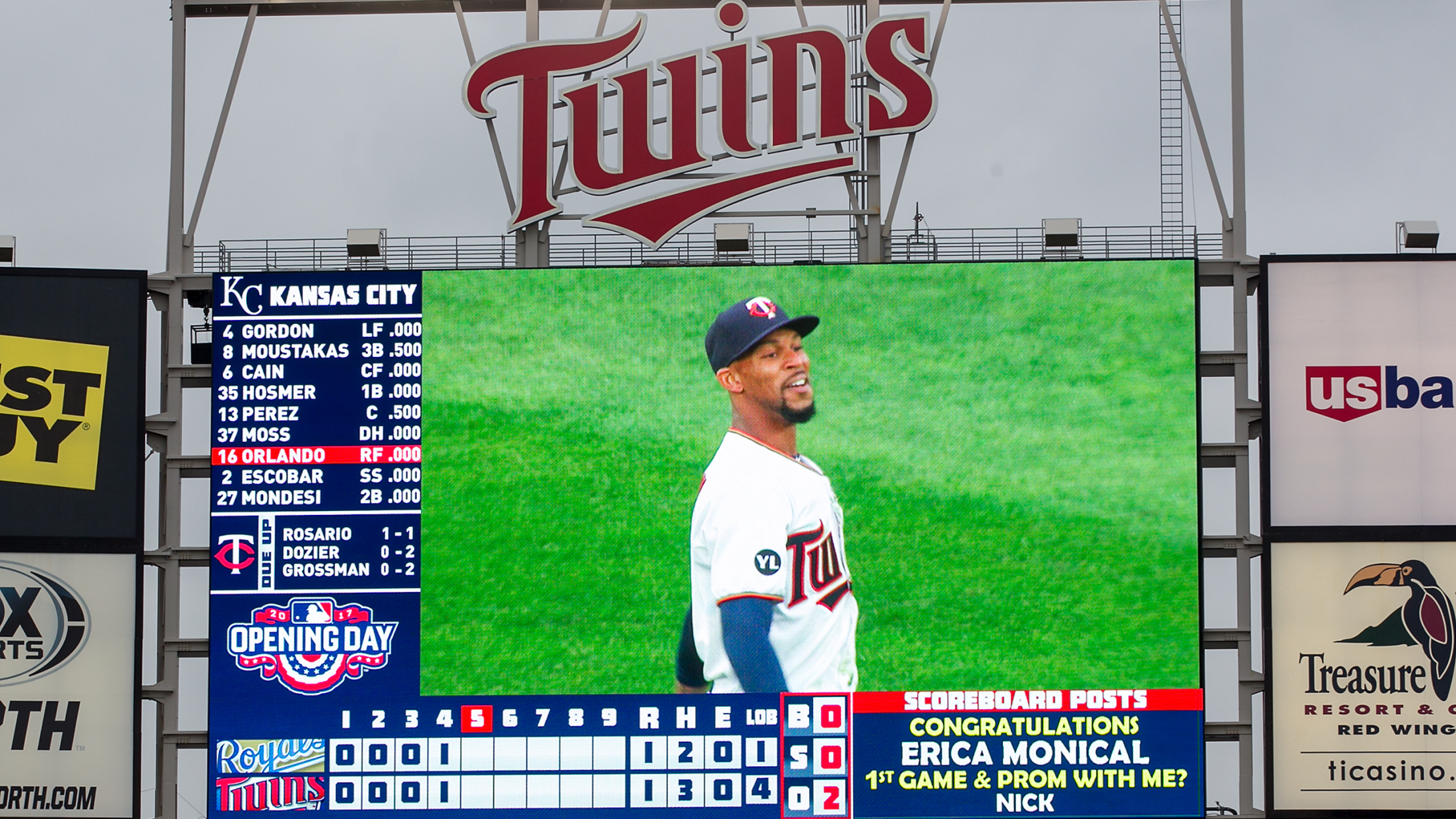 Ordering Deadlines
Online scoreboard message requests must be submitted two (2) business days prior to the date of the game. No orders will be processed via phone. Scoreboard messages are limited to 10 per game.
Ordering Information
Scoreboard messages can be purchased online for $79. Your credit card will be charged upon approval of the message.
No day of game orders.
Available Dates
If you do not see the game listed, you have missed the deadline to order online or that date may be full. Orders will be processed in the order in which they are received, and will be taken on a first-come, first-served basis. You will receive email confirmation shortly after the close of the submission period to confirm your order.
Message Display
Scoreboard messages will appear one time each starting at the top of the fifth inning in the lower right corner of the main scoreboard and on the ribbon board in right field. Messages may extend into the following innings.
Message Content
Messages can be up to 66 characters including spaces and punctuation. The Twins reserve the right to approve and edit any message. Messages that are obscene, offensive, or include foul language or the names of MLB players will not be accepted.
Scoreboard Photo
You will receive a photo of your message on the main scoreboard via email 5-10 business days after it appears. The Twins cannot control what else appears on the scoreboard at the time the photo is taken.
If you have any questions, please contact Caroline Riggs, [email protected].