Twins option Dobnak to make room on roster
Odorizzi, Avila activated from IL; Blankenhorn also optioned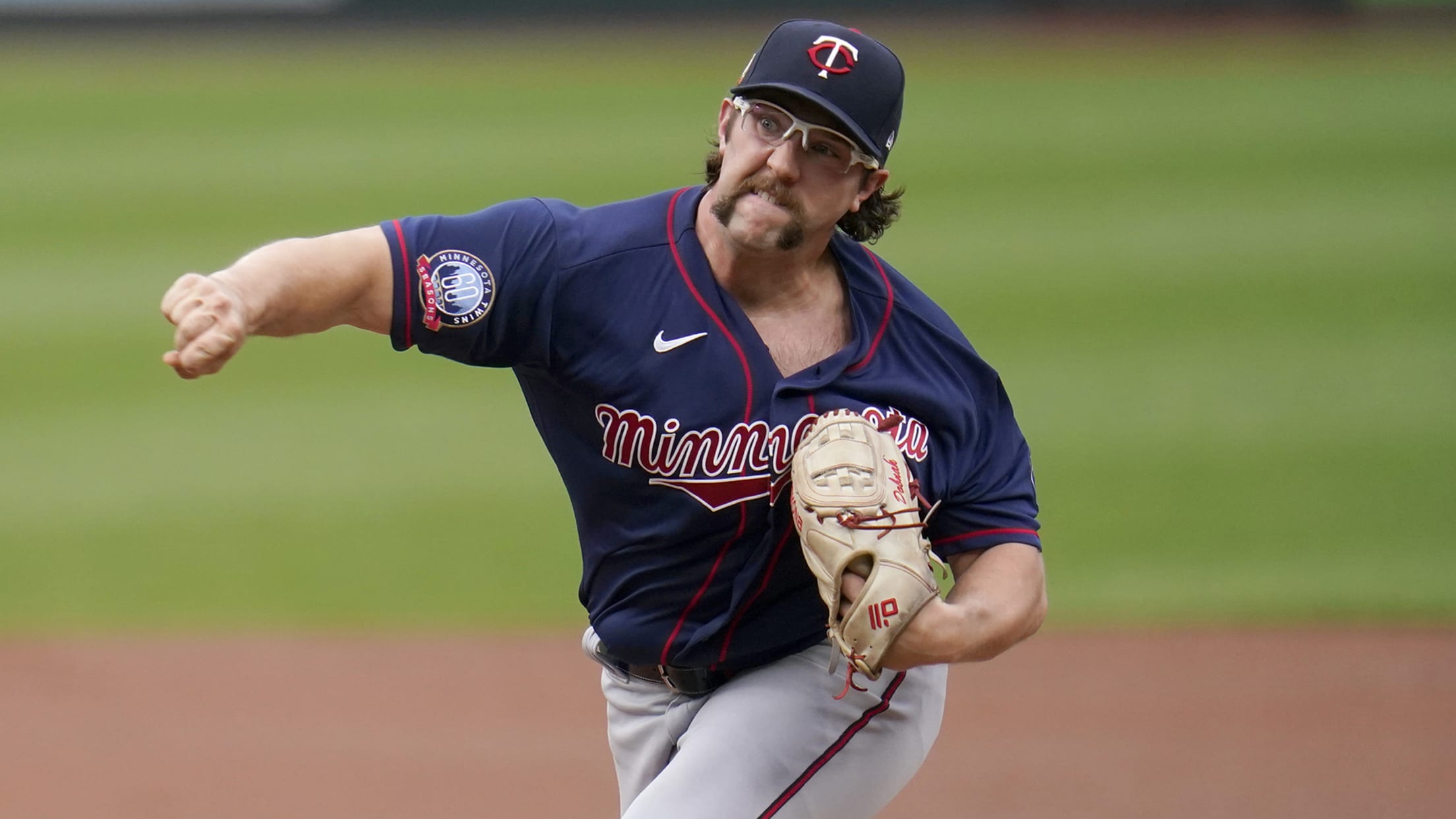 What would the Twins do when right-hander Jake Odorizzi returned from the injured list? A six-man rotation? Piggybacking two or more of their starters? The answer was revealed to be none of the above on Wednesday, when Minnesota optioned team wins leader Randy Dobnak to the taxi squad, leaving the
What would the Twins do when right-hander Jake Odorizzi returned from the injured list? A six-man rotation? Piggybacking two or more of their starters?
The answer was revealed to be none of the above on Wednesday, when Minnesota optioned team wins leader Randy Dobnak to the taxi squad, leaving the Twins with a standard five-man rotation entering the final 10 games of the regular season. Odorizzi was activated from the 10-day IL ahead of his Wednesday night start against the White Sox.
Backup catcher Alex Avila was also activated off the IL, sending Travis Blankenhorn to the taxi squad in a corresponding move. Blankenhorn doubled and was hit by a pitch in his MLB debut Tuesday.
"It was a very challenging decision with Randy," Twins manager Rocco Baldelli said. "Randy's been so solid for us throughout, a guy that's just been ultimately productive and reliable and a huge part of our group. So having to call him in and have that discussion was very tough."
Dobnak was a dark-horse contender for the American League Rookie of the Year Award early in the season, when he won six of his first eight decisions, through which he had a 2.72 ERA. But he allowed nine runs in seven innings across his past two starts, both losses, that dropped his record to 6-4 and raised his ERA to 4.05.
Baldelli said that Dobnak's recent string of tough starts wasn't the predominant factor in the decision to option the right-hander. Instead, the roster crunch and the Twins' sporadic upcoming schedule (with two off-days among the final 10 games) likely played into the call, as did Dobnak's flexibility with Minor League options. The Twins' skipper indicated that the moves were part of setting up the team's plans for next week.
"Decisions like this one do happen almost every year as the season starts to wind toward the end," Baldelli said. "You end up with having to make tough calls, and it's much more comfortable knowing that you have Randy Dobnak and he stays in his spot and he pitches again toward the end of the year. But when you do look at those two off-days, they do drastically affect what we're going to need going forward until the end."
The Twins' roster maneuvering isn't done. Right-hander Homer Bailey will continue his work at the alternate training site in St. Paul, Minn., and Minnesota has previously indicated that he will return to the team sometime in 2020.
Baldelli said that he and his staff had not yet had any discussions with starting pitchers about potential moves to the bullpen for the postseason. Last season, the Twins moved right-hander Kyle Gibson into a more abbreviated relief role in the second half of September and used him out of the bullpen in Game 1 of the American League Division Series.
"We're lining up through this road trip, and then we're going to re-line things up once we get back home after the off-day," Baldelli said. "We haven't had that discussion yet with any players. Is it a possibility? Yes, it's always a possibility."
Update on Garver
Catcher Mitch Garver took a ball off his groin area while catching Bailey's throwing session in St. Paul on Tuesday and was dealing with residual soreness and discomfort as he continued to be evaluated on Wednesday.
"It just happened, so we're learning as much as we can over the next day or so before we can say anything definitive on it," Baldelli said.
Twins announce 2021 Spring Training schedule
The 2021 Spring Training schedule was announced on Wednesday, which gets underway for the Twins on Feb. 27 as they open on the road against the Rays. They'll play the first of 16 home games at the CenturyLink Sports Complex in Fort Myers, Fla., on Feb. 28, when they take on the Orioles at Hammond Stadium.
Minnesota's 17-game road slate features cross-state trips to face the Cardinals and Astros on the Atlantic Coast.
Among other highlights on the 16-game home schedule, the Twins host the Blue Jays on March 19 and the Yankees on March 24, two matchups that generally draw large crowds to Hammond Stadium. The Phillies, Cardinals, Red Sox, Tigers, Pirates, Orioles, Braves, Astros and Rays will also appear in Fort Myers, before the Twins wrap up their Grapefruit League schedule with a March 30 contest against the Pirates.
Ticket information will be announced at a later date. The Twins are scheduled to open the 2021 regular season on April 1 at Milwaukee.