Twins sound off on 2020 playoff schedule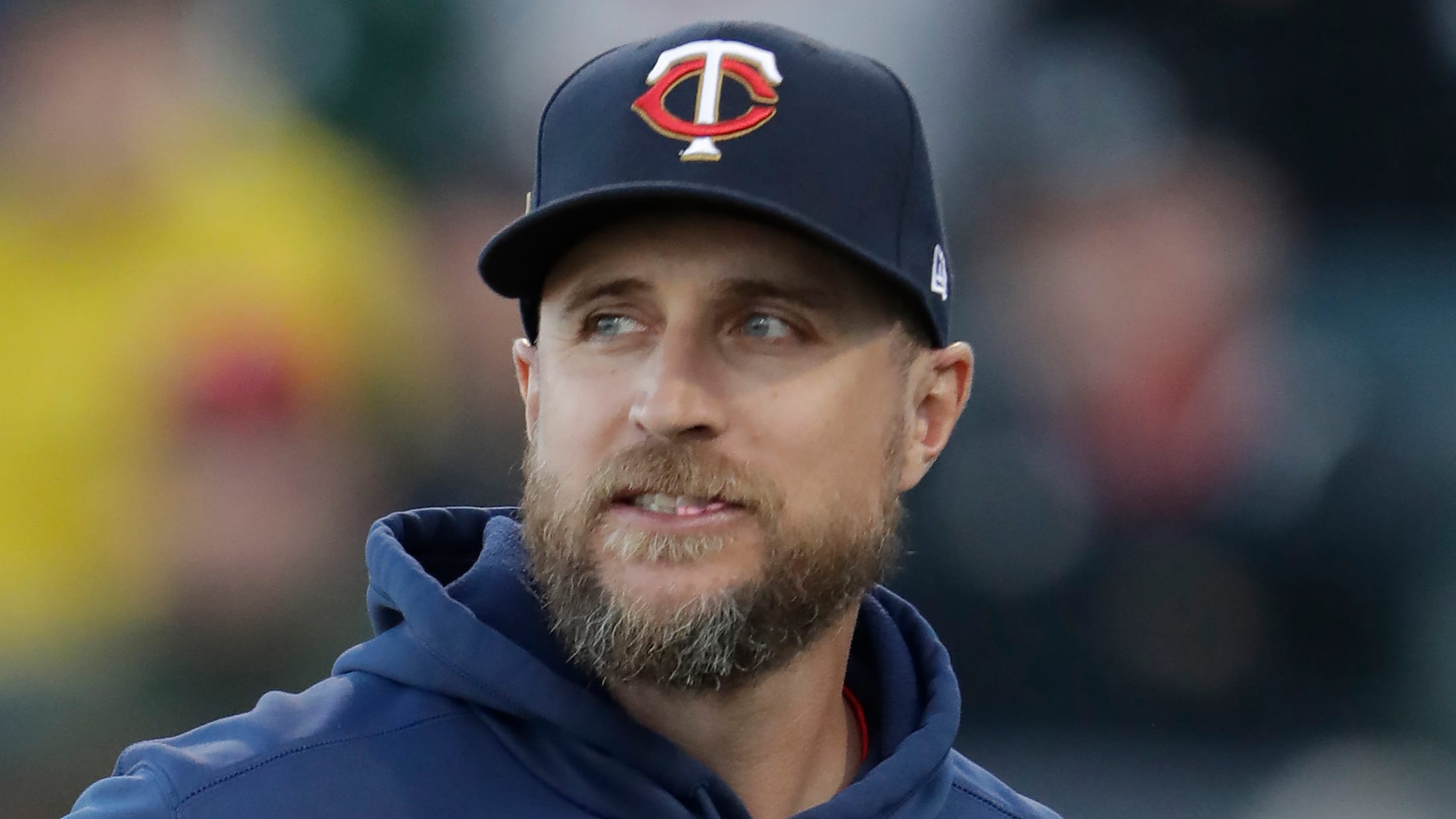 As the baseball world first processed Tuesday's announcement of Major League Baseball's format and locations for this season's playoffs, so, too, did Twins manager Rocco Baldelli, who acknowledged that the schedule without off-days during the first three rounds caught him by surprise. Initially, Baldelli is optimistic that his roster is
As the baseball world first processed Tuesday's announcement of Major League Baseball's format and locations for this season's playoffs, so, too, did Twins manager Rocco Baldelli, who acknowledged that the schedule without off-days during the first three rounds caught him by surprise.
Initially, Baldelli is optimistic that his roster is in position to handle the rigors of a three-game Wild Card Series, a five-game Division Series or a seven-game Championship Series without any rest.
"I think we're equipped to handle that," Baldelli said. "We've talked about depth. We've talked about the fact that we have six starters and a seventh starter on the way. We've certainly relied on a lot of different guys in our bullpen in important moments. I think all of that can really come forth in a playoff situation like this if we're fortunate enough to be playing in those games."
In no other postseason during the recent past has a team had to use a full five-man rotation, and in some cases, clubs have been able to do without a consistent fourth starter to an extent. That won't be the case this year.
Fortunately for the Twins, they currently have a full five-man rotation of José Berríos, Randy Dobnak, Kenta Maeda, Michael Pineda and Rich Hill, with all five pitching acceptably at minimum. Jake Odorizzi, an All-Star last season, will return to the starting rotation to make Wednesday's start. Homer Bailey threw another simulated start at the alternate training site in St. Paul on Tuesday and is also expected to return to the club before the end of the season.
Baldelli knows the Twins' depth will be tested -- and he's grateful to have a good amount of it.
"If you think you're just going to lean on three starters and go out there and throw the same three or four relievers every game, I think you're mistaken," Baldelli said. "I think it's certainly going to cause people to reassess some things and make some adjustments going forward, and probably deal with a playoff situation a little bit differently than first planned."
That's not to mention the bullpen depth that the Twins have found this season, with surprise breakouts from Caleb Thielbar (1.93 ERA), Matt Wisler (1.23) and Jorge Alcala (2.75) adding to the already considerable late-inning core and giving Minnesota as many as nine options that it would be comfortable using in tight games.
"You're looking at the bullpen, it's hard to use guys five straight nights, so I do think [the format] puts some stress on the 'pen, but I do like our depth," bench coach Mike Bell said. "And you sit in the dugout, you bring different guys in the game and you feel good when they're in there."
Entering Tuesday, the Twins ranked second in MLB with 7.7 WAR as a pitching staff, per FanGraphs, including the fourth-best bullpen by WAR, which features the highest strikeout rate in the American League.
Does a division title even matter?
With the playoff field larger than ever and involving every second-place team around baseball, is it even worth it for the Twins to go all-in on winning a second consecutive AL Central title this year, or would it behoove them to keep their players rested for the playoffs?
Another banner would still mean a lot, the Twins say.
"Right now, I want win the division as bad as anybody else does," Bell said. "Hopefully, we're fortunate enough to be in that playoff format, and I think anything can happen. But you see a banner hanging up in a stadium and to realize that you were some small part of it, there's pride in that, and I think that's important."
According to the newly released playoff format, one advantage of winning the division is that each champion is guaranteed to host the Wild Card Series at its home stadium. That's a nontrivial consideration for the Twins, who are 21-5 at Target Field this season. Even so, Minnesota is still well-positioned for home playoff games, as it entered Tuesday with the No. 4 seed, 2 1/2 games clear of the No. 5 Blue Jays.
"Our guys love playing here at Target Field," president of baseball operations Derek Falvey said. "That's borne out this year. But our team can go compete anywhere, we feel that way. And if we're moving on from the Wild Card round hopefully, we are no longer playing at home. So we recognize that's going to be part of the equation, regardless."