4 Twins storylines to watch entering camp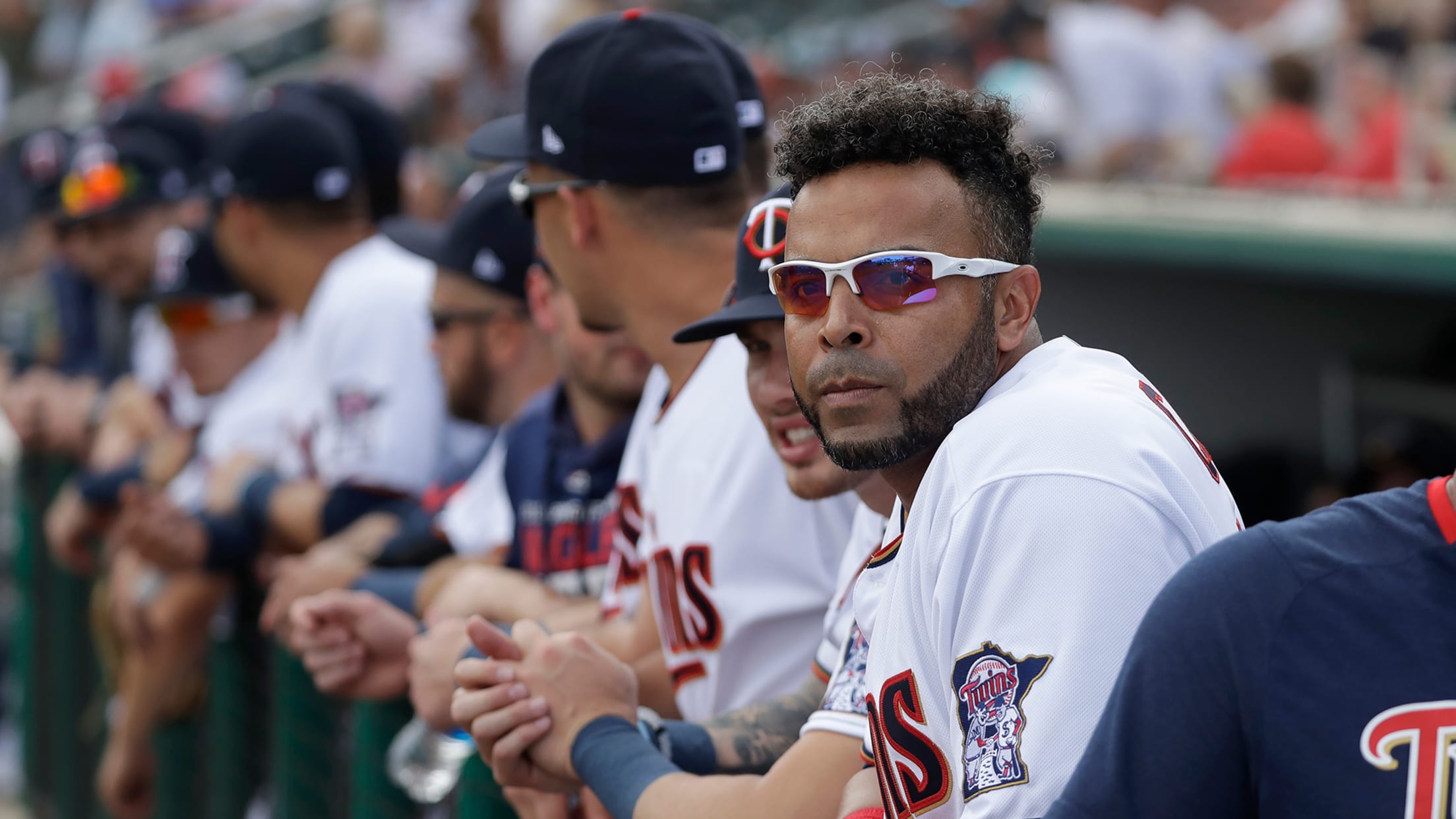 MINNEAPOLIS -- It feels like a long time ago when Twins fans were most worried about Byron Buxton's readiness for Opening Day and what would happen with the crowded starting rotation upon Michael Pineda's anticipated return from suspension in May. Excitement reigned after an active offseason was punctuated in mid-January
MINNEAPOLIS -- It feels like a long time ago when Twins fans were most worried about Byron Buxton's readiness for Opening Day and what would happen with the crowded starting rotation upon Michael Pineda's anticipated return from suspension in May. Excitement reigned after an active offseason was punctuated in mid-January by the signing of Josh Donaldson to the largest free-agent contract in club history.
• Details on Twins' upcoming season
All of those baseball questions have taken a back seat to the very real societal and health issues that have continued to impact the country throughout the duration of the COVID-19 pandemic. But this week, with baseball set to return in Summer Camp settings around the country, those questions are back up for consideration -- insignificant as they may be in the bigger picture of the health crisis at hand.
• FAQ: All you need to know about 2020 season
The Twins are tentatively scheduled to have their first organized team activities at Target Field on Friday. Here's a quick refresher on the storylines that carried the Twins through Spring Training, and how the delay to the season could impact those narratives.
1. Can Bomba Squad 2.0 live up to the expectations?
What do you get when you take a lineup that set a Major League record with 307 homers last season and add one Donaldson?
On paper, the 2020 Twins should be an even more formidable group than the self-anointed "Bomba Squad" that bashed its way through last season, with Donaldson now in the middle of that power-packed lineup and Rich Hill and Kenta Maeda in uniform to bring proven veteran success to the starting rotation. But can Minnesota maintain that level of play? And more importantly, will that translate to wins during one of the least conventional regular seasons in recent memory?
Minnesota's rise to prominence last season was carried by huge individual progressions from just about everyone in the lineup -- including Max Kepler, Jorge Polanco, Miguel Sanó and Mitch Garver -- and an unexpected breakout from rookie Luis Arraez, an initially unheralded midseason arrival whose uncanny contact ability and eye at the plate quickly earned him a starting spot. It's probably not realistic to expect Garver to maintain a 54-homer pace again, or to anticipate another .334 season from Arraez. What expectations, then, are realistic for this group?
There's no good way to answer that, especially since the full power of Bomba Squad 2.0 never actually took the field together in Spring Training while many of the key pieces were on the mend from injuries. In fact, this upcoming Opening Day will be the first time the group will take the field together against an opponent. Given that the lineup looks to be the Twins' greatest competitive advantage over other elite teams, it's safe to say that the offense will carry a significant onus to drive the team's success.
2. Will everybody get healthy in time for the season?
This question is slightly easier. One of the biggest storylines in Twins camp as the original Opening Day neared revolved around the health of Buxton, who was the lone holdout from the starting lineup following the returns of Kepler, Polanco and Marwin González, all of whom had minor maladies of their own that held them out of the start of Spring Training.
Buxton's original recovery timeline from his procedure to repair the labrum in his left shoulder had him scheduled to return right around Opening Day on March 26, and it looked like a true toss-up as to whether he would be in that lineup -- and it would have been anyone's guess as to how close to his true self Buxton would have been without the ramp-up period of Spring Training to find his timing and mechanics at the plate.
Fortunately for the Twins, none of that should be an issue anymore. Kepler, Polanco, González, Buxton and the whole lot of players have had the chance to mend and maintain their bodies in preparation for the season, and the club isn't anticipating any lingering injuries to its players as it readies for camps at both Target Field in Minneapolis and CHS Field in St. Paul.
As a bonus, all this time off should also put Hill in a good position to open the season in the starting rotation. It was never realistic for the veteran left-hander to be part of the original Opening Day roster, as his recovery from an offseason "primary repair" surgery on his left elbow was likely to keep him off a Major League mound until June or July. By all accounts, Hill's throwing program has progressed according to plan during the stoppage in play, and the Twins remain optimistic that he could be active come Opening Day and pitch a "full" season -- an impossible idea a few months ago.
3. What will the Twins do with all of these starting pitchers?
Hill's situation offers a perfect segue into the next storyline, which should center on what the Twins can do with their logjam of starting pitchers. They have six viable veterans for the Opening Day rotation between José Berríos, Jake Odorizzi, Hill, Maeda, Homer Bailey and Jhoulys Chacín, and that doesn't even take into account Pineda's planned return from suspension in early September.
During Spring Training, this was a somewhat simpler question because Hill was injured, which left the core four of Berríos, Odorizzi, Maeda and Bailey alongside an open fifth spot up for contention between Chacín and a bevy of young arms. It would have been simple enough to either pick one from the onset or rotate the fifth spot between several of those options before handling the Pineda and Hill situations later in the season as they arose. Now, there's an immediate jam among the veterans -- and don't forget that the young group of Randy Dobnak, Devin Smeltzer, Lewis Thorpe and Sean Poppen appears ready for additional Major League exposure, too.
The abbreviated Summer Camp and expanded Opening Day roster should allow for some flexibility and creativity in the short term if the Twins so desire. President of baseball operations Derek Falvey has already said that Minnesota could think about a six-man rotation to start the season. Other options also exist, like piggyback starters and opener pairings, especially considering the presence of 10 viable starters in the early going. There still aren't any clear answers, though, and if anything, the delayed start to the season has only made things more chaotic.
"We felt we had a deep group of starters, especially now with Rich coming back into the fold," Falvey said. "So knowing that, and knowing we're building up a little more slowly, I think we need to see how the next couple of weeks, the next two to three weeks, play out. None of us are operating with a clear blueprint of this, or at least a historical blueprint in terms of how guys feel."
4. How far away is the next generation of prospects?
This question might be the most difficult to answer. Twins camp in Fort Myers, Fla., this spring teemed with top prospects nearing the Majors, including five of the top six in the organization -- Royce Lewis (No. 1), Alex Kirilloff (No. 2), Trevor Larnach (No. 3), Jhoan Duran (No. 5) and Ryan Jeffers (No. 6). It was realistic to expect some of them to surface in the Majors as soon as 2020, with more to follow in '21. In fact, Falvey and general manager Thad Levine had gone so far as to say that Duran and No. 4 prospect Jordan Balazovic would likely see time with Minnesota this season.
But for now, any normal plans for player development are on hold due to the cancellation of the Minor League Baseball season and temporary closure of Spring Training facilities around the country, making it much more difficult to assess the progress of those top prospects toward the Major Leagues.
Lewis, Kirilloff, Larnach, Duran and Jeffers are all on the Twins' 60-man player pool for this season, and they should get some opportunities to stay fresh around the Major League staff as they work out at the alternate training site in St. Paul, though it's unclear for now what would need to happen for them to be called upon for the Major League roster. But Balazovic, for instance, is not on the 60-man and could have a more difficult time maintaining his development in what could have been a pivotal year of his baseball journey. That's not to mention the countless players around the organization with less fanfare -- those like Dobnak, Smeltzer or Cody Stashak -- who could have made a big league impact despite a lack of prospect pedigree.