White Sox-Twins PPD; no makeup date set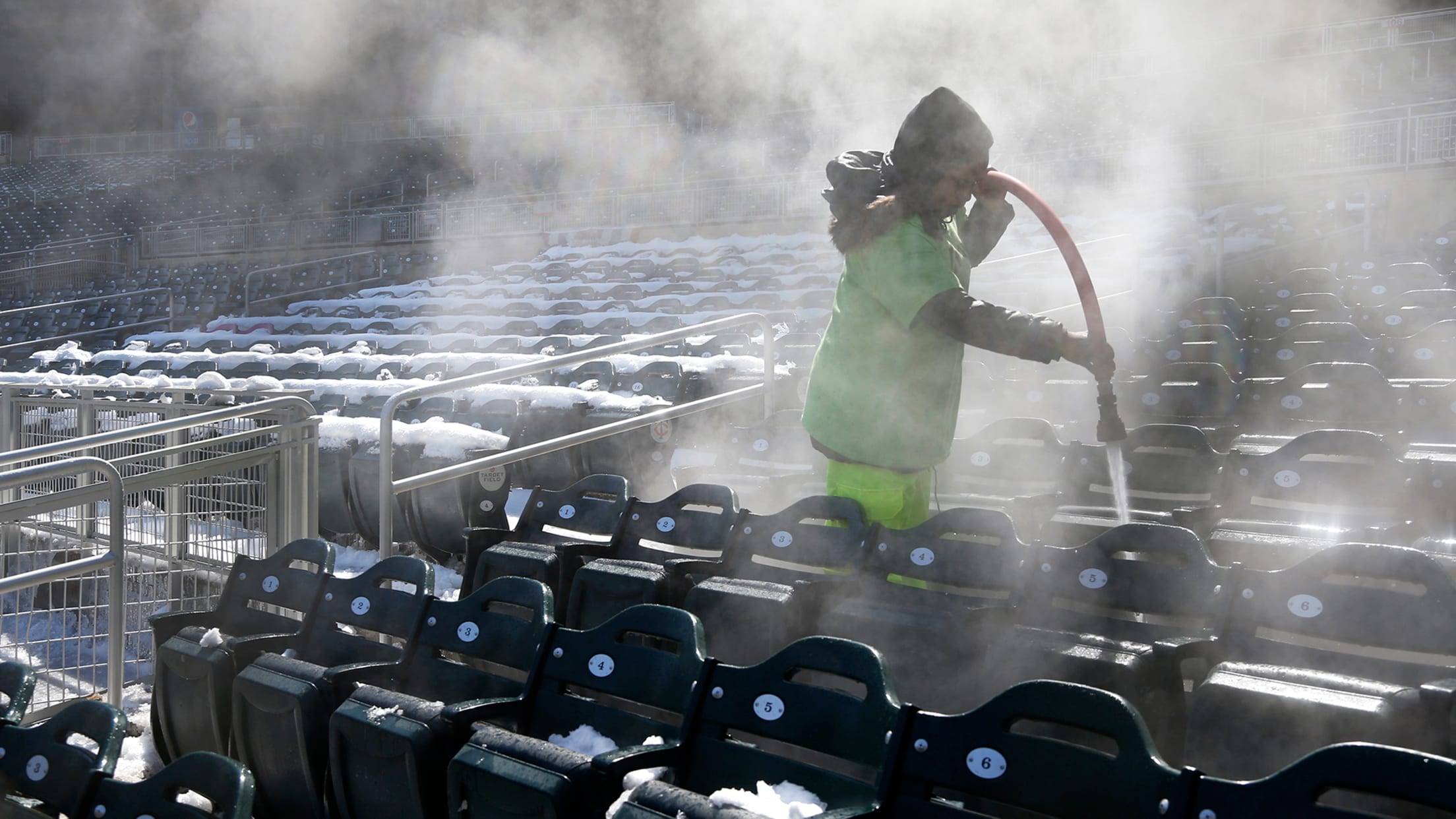 MINNEAPOLIS -- The Twins' scheduled game against the White Sox on Friday was postponed due to inclement weather, the club announced roughly four hours prior to the scheduled first pitch of 7:10 p.m. CT. For fans holding tickets to Friday's game, the Twins will announce further details once the rescheduled
MINNEAPOLIS -- The Twins' scheduled game against the White Sox on Friday was postponed due to inclement weather, the club announced roughly four hours prior to the scheduled first pitch of 7:10 p.m. CT. For fans holding tickets to Friday's game, the Twins will announce further details once the rescheduled game is announced.
The date of the makeup game will be announced at a later date, as the Twins could see Saturday and Sunday's games also postponed, with a snowstorm in the forecast for the Twin Cities this weekend.
The Twins didn't have an announced starter for Friday's game, which would've marked the first time they'd need a fifth starter this season. Right-hander Phil Hughes was a candidate to be activated from the 10-day disabled list, while left-hander Adalberto Mejia was an option to be recalled from Triple-A Rochester.
• Target Field postponement policy
Minnesota will stick with its weekend probables of right-hander Lance Lynn on Saturday and right-hander Jake Odorizzi on Sunday. But with the weather in the area, Saturday's game remains likely to be postponed, while there's a chance the two clubs could play on Sunday.
Right-hander Kyle Gibson is lined up to start the Twins' game in Puerto Rico against the Indians on Tuesday, with righty Jose Berrios slated to start the second game of the series on his home island. The Twins have off-days on Monday and Thursday next week, which means pitchers such as Lynn and Odorizzi could have an extended break between starts.
Twins manager Paul Molitor said on Thursday the club is working on contingency plans in case it can't play this weekend; an indoor workout is possible. The Twins will also take advantage of a built-in workout date on Monday at Hiram Birthorn Stadium.