Shaky 'pen, Baez error, quiet bats sink Cubs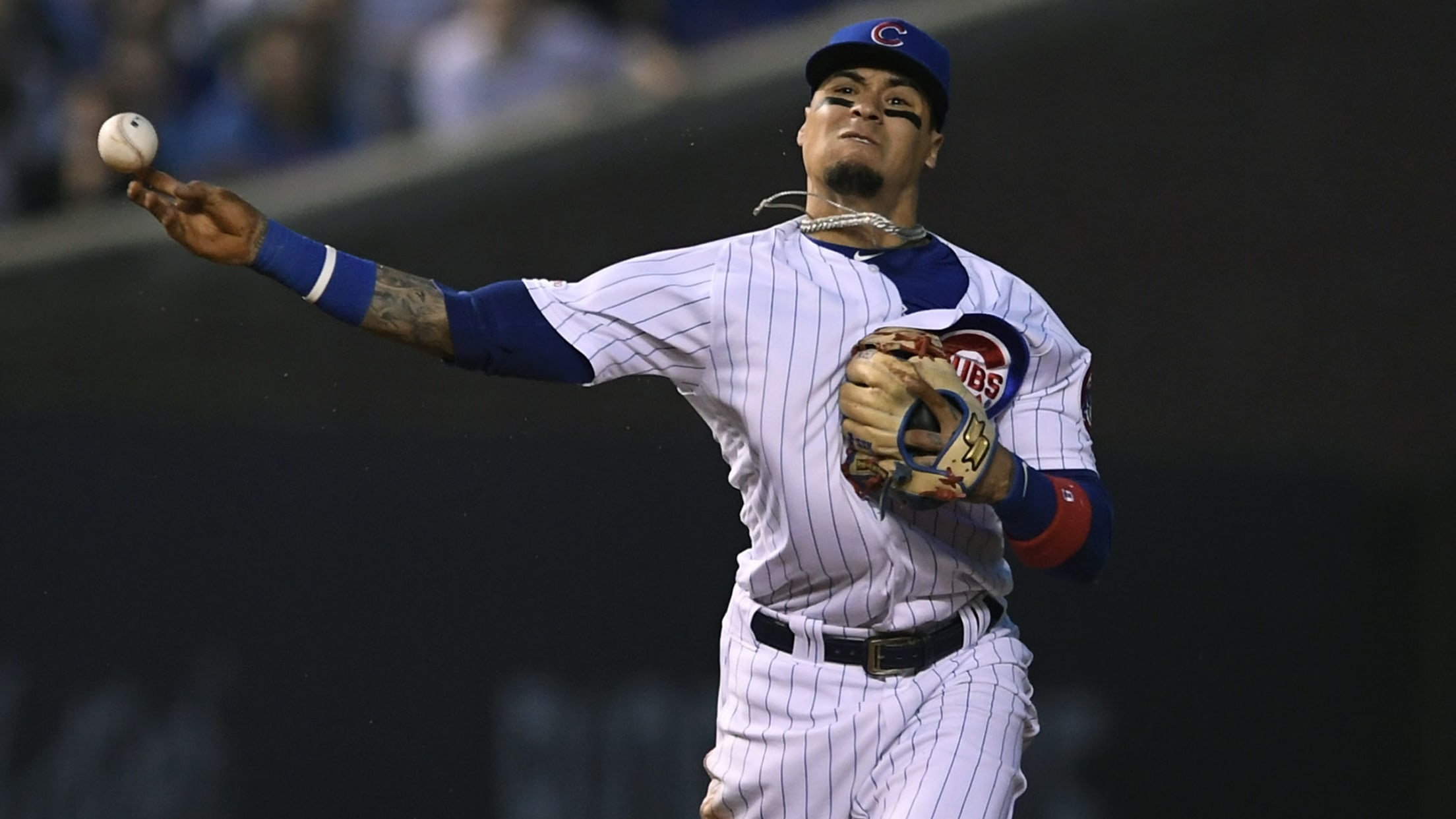 CHICAGO -- Craig Kimbrel wore a Cubs uniform on Tuesday, but it had "Iowa" printed just above the familiar logo on the left side of his jersey. The ninth inning will belong to him soon enough with Chicago, but the closer had to settle for the seventh in a game
CHICAGO -- Craig Kimbrel wore a Cubs uniform on Tuesday, but it had "Iowa" printed just above the familiar logo on the left side of his jersey. The ninth inning will belong to him soon enough with Chicago, but the closer had to settle for the seventh in a game at Raley Field in Sacramento, Calif.
There were a little more than a dozen fans in the seats behind home plate when Kimbrel recorded his first official strikeout, which came via a gorgeous curveball that spun below the bat of Minor Leaguer Chris Shaw. A few hours later and 2,051 miles away at Wrigley Field, setup man Pedro Strop surrendered a two-run homer to Eloy Jimenez, sending the Cubs to a 3-1 loss to the White Sox.
Kimbrel is coming soon, but there are other issues for the Cubs to address in the interim.
"If we're not winning right now, then it's just one little small piece," lefty Cole Hamels said. "I think we all want to be a large piece and have him just fit right in and make it easier on him. I don't think we want to all of a sudden turn to him, hoping that he'll save us at the end of the day."
Hamels' words were laced with the kind of frustration that follows a sixth loss in eight games for a Cubs team that remains stuck in second place in the daunting National League Central. They are coming off a 2-5 road trip through Colorado and Los Angeles, but were hoping a dose of the home crowd would provide a needed jolt. This audience, however, was also full of fan of the South Siders.
And to the joy of everyone who roots for the White Sox, it was Jimenez who dealt the decisive blow against Strop and the Kimbrel-less bullpen. The rookie was famously traded by the "win now" Cubs back in 2017 as part of the deal that brought left-hander Jose Quintana to steady the rotation. The Cubs wanted another World Series ring, and they understood the cost.
"We're happy for him," general manager Jed Hoyer said a few hours before Jimenez launched Strop's pitch into the sea of left-field bleacher creatures. "When you're in a winning cycle, you're going to make trades that are going to net other teams good big leaguers. And I don't think this is any different than that. It happens to be in the same city."
Like that deal to land Quintana, the signing of Kimbrel to a three-year contract worth $43 million was a World Series-or-bust kind of transaction.
With Triple-A Iowa on Tuesday, Kimbrel fired eight pitches -- six of them strikes -- and breezed through the three batters he faced. He will work another Minor League game on Thursday or Friday, and probably log around five before being called up. The team wants to make sure there is no remaining rust in light of Kimbrel's long free-agent down period before summoning him for the final three months (plus October).
As Hamels hinted, however, the players currently in Chicago need to first make sure the rest of the house is in order.
"The last thing we're thinking about is who's going to join," Hamels said. "I think guys are all personally thinking about what they want to do, what they need to correct. A lot of guys are watching videos right now. I think that's been first and foremost."
One of the main objectives is to get the lineup firing on all cylinders again.
Hamels did his part on Tuesday with seven strong innings, the only run he relinquished helped by a throwing error from shortstop Javier Baez in the sixth. The way the rest of that frame unfolded made that run earned, ending his run of 28 straight frames without an earned run allowed. It also snapped a 22-inning scoreless streak.
The problem was a lack of support from the lineup, which received a homer from Kyle Schwarber on the first pitch of the first inning and nothing else. Ivan Nova was strong through the fifth, and then the South Siders' relief corps covered the rest. The Cubs put 25 balls in play but had nothing to show for it.
That creates a situation in which one mistake late -- such as the inside two-seamer from Strop that resulted in the broken-bat homer by Jimenez -- is put under the microscope.
"We just did not put enough pressure on them offensively," manager Joe Maddon said. "I could have told you in some previous games we were expanding the zone too much, et cetera, but not today. We moved the baseball. We had some good swings. We just did not score any runs."
And that's a problem Kimbrel can't fix.
"We know who he is, what talent he has and what he's going to provide," Hamels said. "But I think we all want to be a part of this team and help win."