Wrigley named National Historic Landmark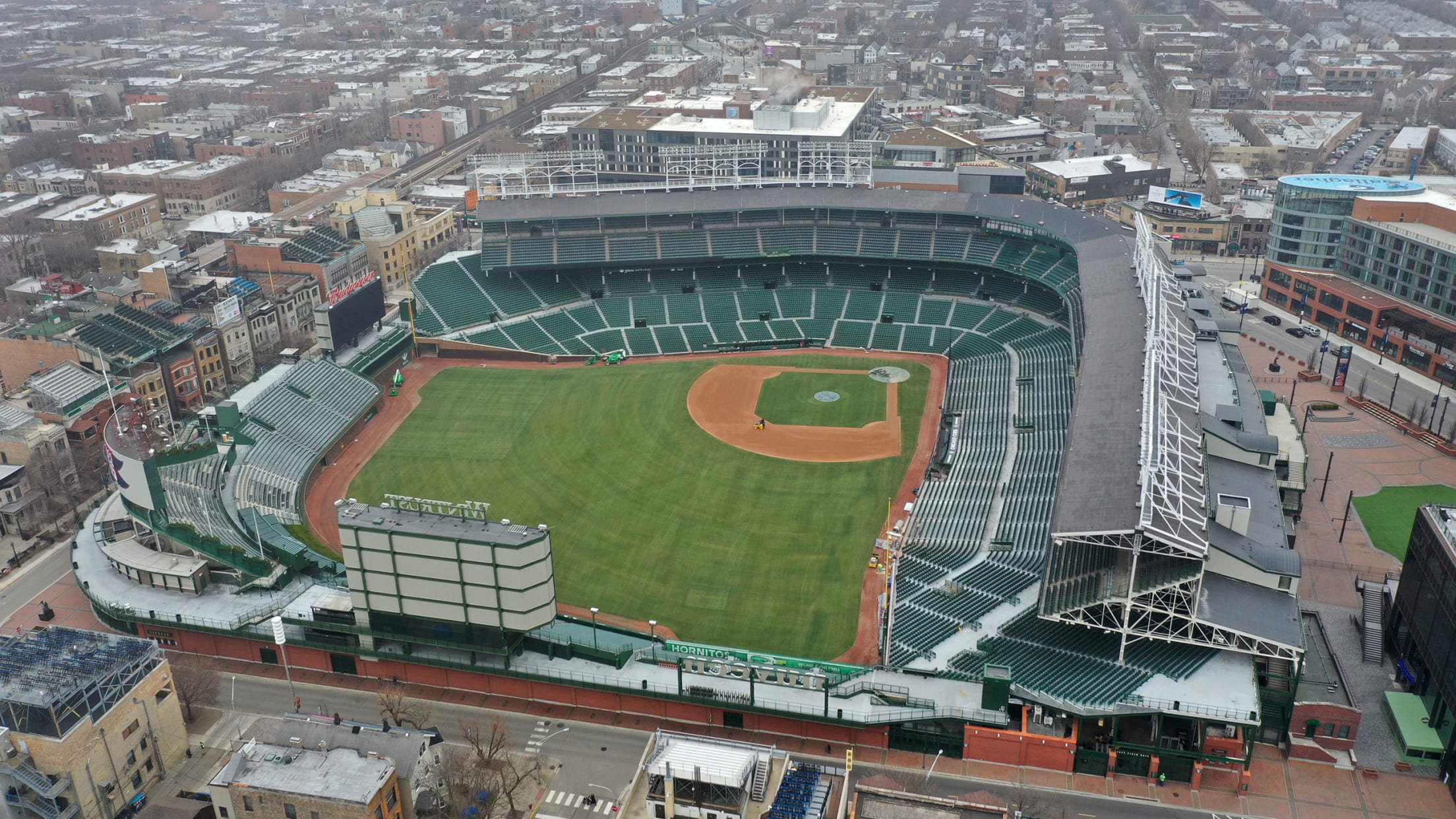 CHICAGO -- Wrigley Field has long been viewed as a jewel among Cubs fans. Now, the old ballpark at the corner of Clark and Addison Streets has been officially deemed one of the country's most historic sites. On Thursday, Wrigley Field was designated a National Historic Landmark by U.S. Secretary
CHICAGO -- Wrigley Field has long been viewed as a jewel among Cubs fans. Now, the old ballpark at the corner of Clark and Addison Streets has been officially deemed one of the country's most historic sites.
On Thursday, Wrigley Field was designated a National Historic Landmark by U.S. Secretary of the Interior David L. Bernhardt. That decision recognizes the 106-year-old stadium as having played a significant role in both the history of the city of Chicago and the American professional sports landscape.
"Wrigley Field is a special place in the hearts of generations of fans," Cubs executive chairman Tom Ricketts said in a statement. "That's why, from our first day as owners, we committed to preserving Wrigley, which will now take its well-earned place in the lineup of American history and culture as a national treasure."
National Historic Landmarks are defined as "buildings, districts, structures and objects that have been determined by the Secretary of the Interior to be nationally significant in American history and culture." There are approximately 2,600 NHLs in the United States, with Fenway Park in Boston serving as the only other current MLB ballpark on the list.
Wrigley Field has been designated as a National Historic Landmark, affirming its significance to the city of Chicago, professional sports and American history and culture.

A Hall of Fame recognition that will preserve the Friendly Confines for generations of fans to come. pic.twitter.com/6AD5MUtLNF

— Chicago Cubs (@Cubs) November 19, 2020
Wrigley Field became eligible for landmark status in 1987 and the Ricketts family -- which assumed ownership of the team in October of 2009 -- applied in '13. In '14, the Cubs initiated the massive 1060 Project, which aimed to renovate and update the ballpark and surrounding structures.
Renovations have not always helped sites with National Historic Landmark status. In fact, the Chicago Bears' NFL home of Soldier Field lost its NHL designation in 2006 following sweeping renovations of the stadium. Cubs ownership poured roughly $1 billion into their Wrigley Field project, which aimed to modernize the ballpark, while preserving its classic look and feel.
Wrigley Field was originally constructed in 1914 and known as Weeghman Park at the time, when it was home to Chicago's Federal League team. The National League's Cubs, which have a history that dates back to 1876, moved into the park in 1916. It was renamed Wrigley Field in 1926.
The Bears called Wrigley Field home from 1921-70. As baseball fans might recall from the film "A League of Their Own," Wrigley Field was also the site of tryouts for the All-American Girls Professional Baseball League in the 1940s during World War II. In '37, the famous ivy on the outfield wall was planted and a manual scoreboard (still in operation) was built in center field. The park was the last in the Majors to install lights when it did so in '88.
"The historical significance of Wrigley Field is interwoven into our nation's story," Bernhardt said in a statement, "and a key part of what has become America's beloved pastime for over a century. It is with great enthusiasm that I designate this iconic national treasure, the site of many legendary events, innovations and traditions in baseball history, as a National Historic Landmark."