Who would be the funniest baseball player to dress up as?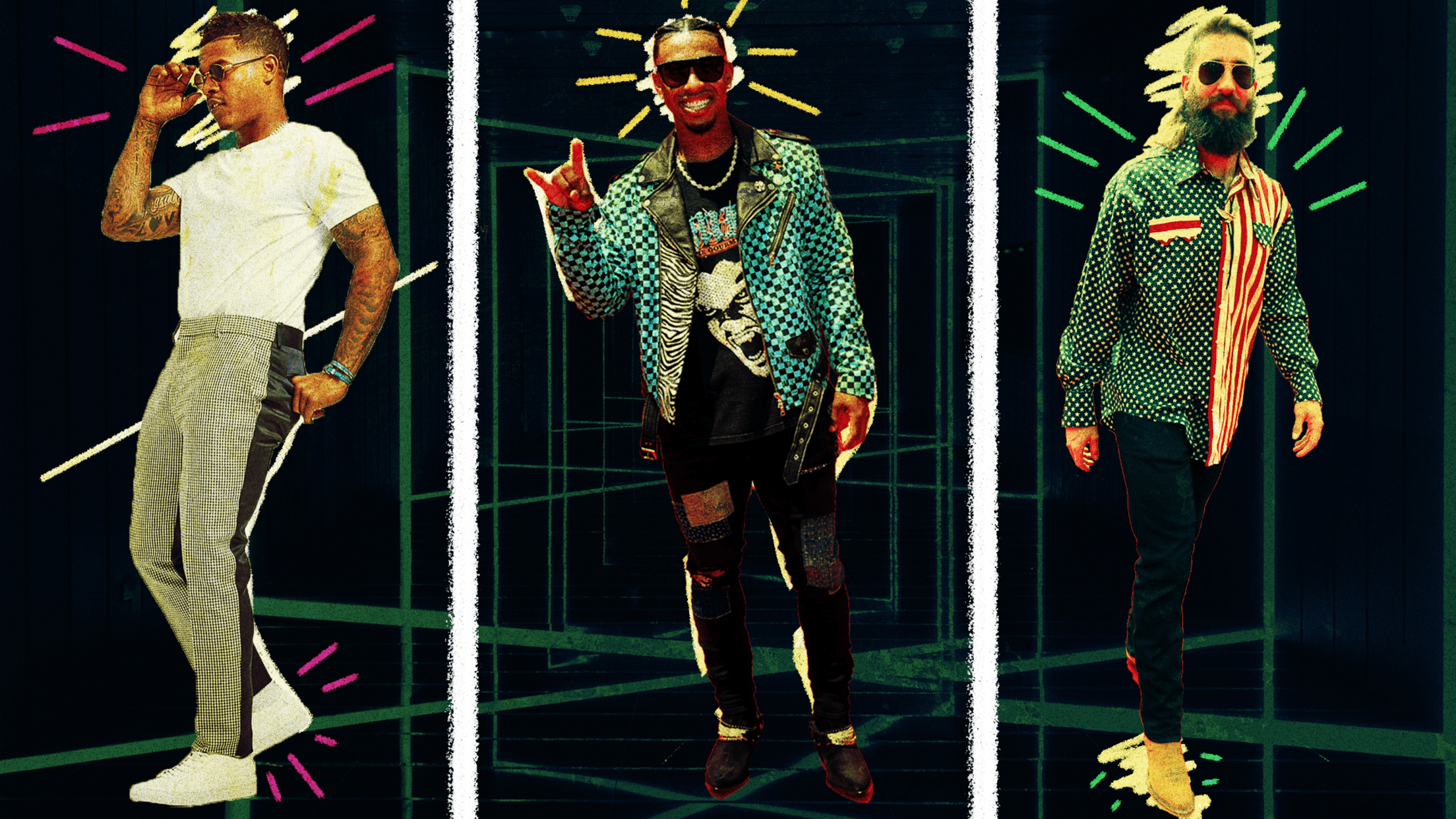 This season has given us all sorts of captivating moments, trends and storylines. Is this the greatest collection of rookies ever? Can Pete Alonso mash dingers hard enough to shatter whatever hex has befallen the Mets? How far will Bryce Harper go to finally find the hairstyle that endears himself to the city of Philadelphia?
But that's not what we're here to discuss today. No, when the dust settles and the history books are written, 2019 won't remembered as the year of endless smack talk, or the year of the Rally Bamboo. It'll be remembered as the year that Major League teams started dressing up like their most outlandishly dressed teammates for road trips, to spectacular results:
Fernando Tatis Jr. wrote "Sky is the limit" — (Manny's tattoo, and what was on his shoes during his introductory #Padres press conference) — and "$300m" on his flourescent green shoes. #DressLikeMannyDay pic.twitter.com/9JcTBKiGHO

— Annie Heilbrunn (@annieheilbrunn) July 15, 2019
From San Diego to Chicago to Arizona to San Francisco, the phenomenon has taken MLB by storm. It's a deceptively brilliant concept: Not only do you get to celebrate, say, the way Pablo Sandoval's shirts make him look like an extra in GTA: Vice City, but you also get to see Buster Posey intentionally dress like said extra.
It's genius, and we need more of it. But who should be next? Which stars would we most want to see inspire the next themed road trip? Here's our top five.
Francisco Lindor
Not only is Lindor arguably the reigning streetwear king of the big leagues, but the Indians' clubhouse feels uniquely positioned to take advantage of a wardrobe that outrageous. You get the comedy of someone like Corey Kluber doing an Ed Hardy impression, and you give the fashion sense of someone like José Ramírez the opportunity to run wild. Seriously, imagine what he could do with Lindor's All-Star Red Carpet outfit:
.@Lindor12BC: 🤘😜#AllStarGame pic.twitter.com/3UOZtITAOX

— All-Star Game (@AllStarGame) July 9, 2019
Marcus Stroman
If Lindor doesn't have the streetwear crown, Stroman does.
Just imagine Pete Alonso with "IF YOU CAN BELIEVE IT, YOU CAN ACHIEVE IT" embroidered on the back of his jean jacket. Besides, a Marcus Stroman road trip doesn't mean just dressing like him -- it also means traveling like him.
Ok. I need to fly with Marcus Stroman now. This looks like the life. pic.twitter.com/hrFLvkNHmS

— Eric Chesterton (@CF_Larue) July 31, 2019
Andrew McCutchen
Cutch also benefits from having a cast of characters that we'd really, really love to see execute his look -- just imagine Bryce Harper rocking this. More importantly, though, no big leaguer commits more to looking fresh all the time, in every context, than McCutchen, and we're not just saying that because he has an Instagram story entirely devoted to his cleats.
Something casual on the way to the game? You bet. On the field? Absolutely. Formalwear? Check. Hanging out while rehabbing a literal torn ACL? Even then, the man never rests, meaning that there's a travel look for every taste. He was voted the most stylish player in baseball for a reason.
Did you guys know that IL stands for Illest Looks? pic.twitter.com/FFmOry8jMl

— Cut4 (@Cut4) July 17, 2019
Javier Báez
No one can reasonably approximate the smoothest man in baseball, but heaven help us if we don't want to see Kris Bryant, Joe Maddon and company try. Seriously, the man can make anything look good: He may be the only person alive who'd look at home in both an Izod commercial and a Backstreet Boys video.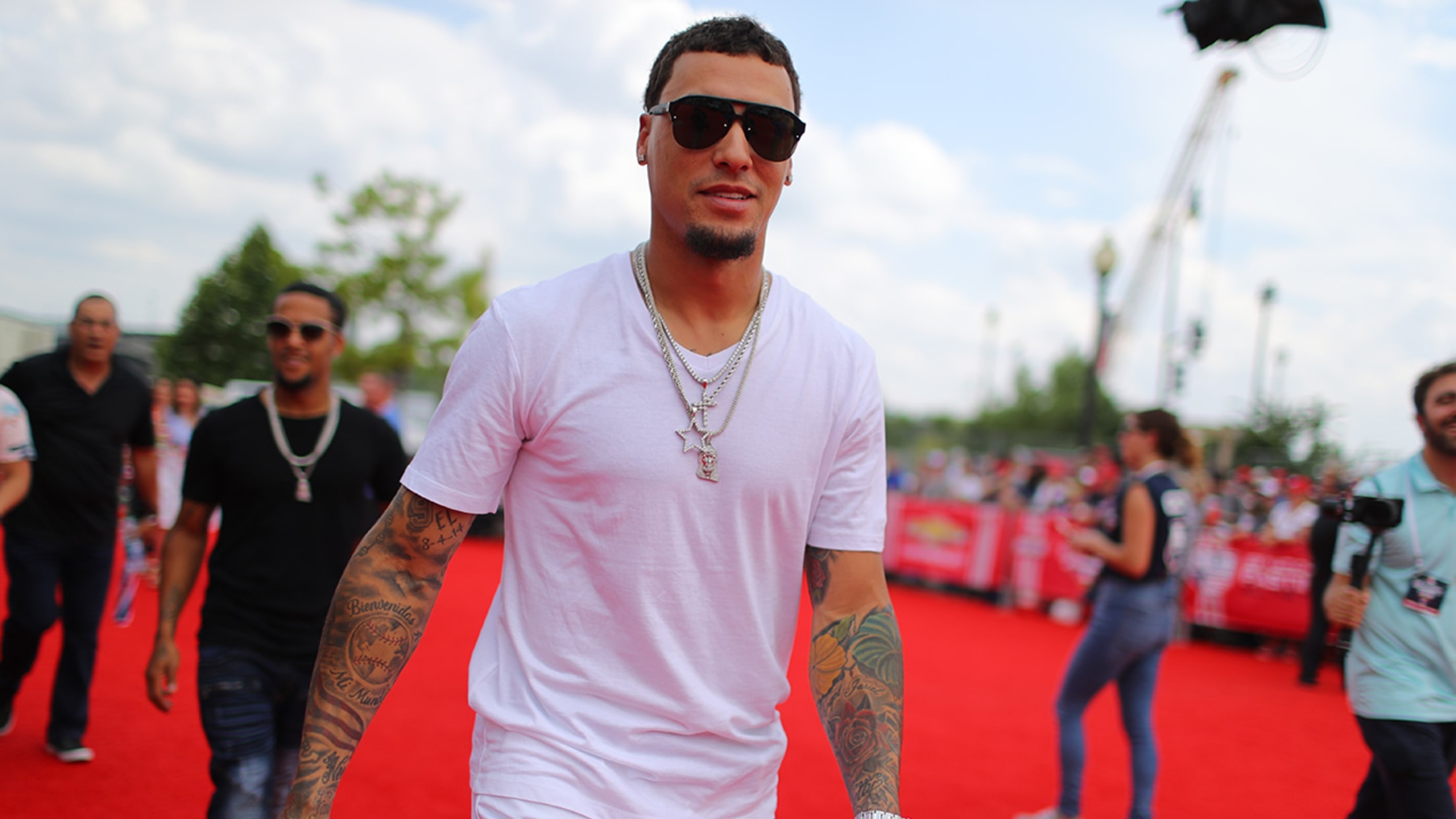 Charlie Blackmon
OK, this isn't based on the notion that Blackmon's sense of style is good per se. But the question before us isn't "which Major League star would you most trust with your own wardrobe?" or even "which Major League star is least likely to embroider a bald eagle on his shirt?". It's "which Major Leaguer do you most want to see other Major Leaguers dress up as", and just try to tell me that you don't want to see Nolan Arenado rocking this look:
.@Chuck_Nazty's outfit choice is simple: 'Merica

You are gonna want to put the sound up for this one. 😂 pic.twitter.com/ADqK4auuMl

— MLB (@MLB) July 9, 2019
Lest you think this was a one-time thing in honor of this year's All-Star Red Carpet, trust us, there's more:
Just how much flannel can one human being wear at once? We can't wait to find out.
Teams in this article:
Players in this article:
Topics in this article: