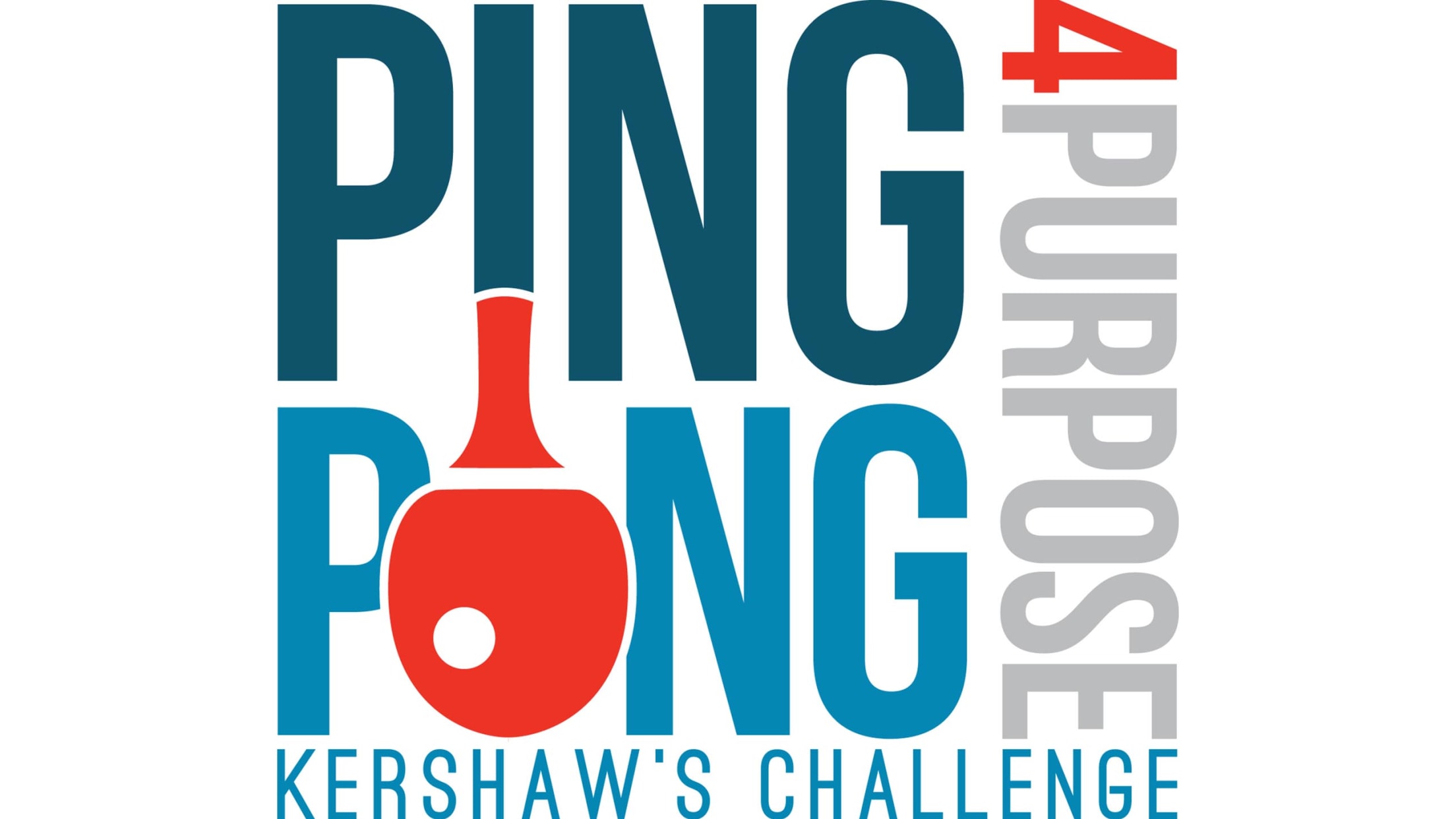 Kershaw's Challenge Messaging concerning COVID-19 2020
"Together with our team at Kershaw's Challenge, our thoughts and prayers are with all those effected by this outbreak. We are holding the plans for PingPong4Purpose with open hands—confident that a postponement makes the most sense. We look forward to re-envisioning our plans soon. Until then, we stand in prayerful support of our national leaders and experts in the medical field."
- Clayton and Ellen Kershaw
Dear KC Friends and Supporters,
Due to the Coronavirus (COVID-19) and with great sensitivity to all that our country and world is facing, Kershaw's Challenge has made the decision to postpone our 8th Annual PingPong4Purpose event scheduled for May 7, 2020 at Dodger Stadium. We plan on closely monitoring the situation in the coming weeks, as well as following the guidance and leadership of organizations we trust including the Dodgers and the MLB.
As things unfold, we are hopeful to create an alternate plan and date for PP4P 2020. As soon as we have details and a plan, we will be excited to share our thoughts with you. More than ever, we feel such a responsibility to the beneficiaries we support. Their needs will continue and even multiply and we are determined to join their efforts around the globe. The current events in our world and now in our country are powerful reminders that caring for the needs of others is burden that we all carry. Times such as these also magnify the strength of community. Kershaw's Challenge is prepared to play our role in serving the vulnerable and affected areas and communities. Every life matters and we look forward to supporting our beneficiaries who are on the front lines of caring for others. Lord knows, the need is great today and it will be tomorrow. By faith, we are putting a pause in ourplanning and anticipating new ways that we can make life better for the children and communities we serve.
Finally, we are grateful for the sponsors and donors who have already committed to our event. We look forward to partnering with you in the very near future as time brings clarity. Please stay tuned—we look forward to making an impact with you by our side.
Gratefully,
The Kershaw's Challenge Team
About Kershaw's Challenge:
Clayton and Ellen Kershaw founded Kershaw's Challenge with one goal: To challenge and encourage people to use whatever passion, purpose or talent that they have been given to make an impact on the lives of others in need. WE believe that it's possible to transform at-risk children and neighborhoods through the benevolence and impact of others.
The charity partners with organizations both locally and abroad to renew hope one life at a time, because EVERY CHILD MATTERS. Kershaw's Challenge's focus continues in four different locations and is locking arms with eight incredible organizations in LA, Dallas, The Dominican Republic, & Zambia and we are looking forward to making 2020 the best year yet!
In 2012, Clayton was recognized with MLB's highest humanitarian honor, the Roberto Clemente Award, in recognition of the work he's done for communities and families across the globe. Clayton has continued to become more and more cognizant of his unique platform to give back to others and make an impact in the lives of vulnerable children. Clayton & Ellen are excited to continue to use that platform to give back to children in need.
Will you join Ellen, Clayton, and Kershaw's Challenge in making life better for kids?!
For more information about how to follow the work Kershaw's Challenge is doing, visit www.kershawschallenge.com.