Wood on IL; Kershaw (back) making progress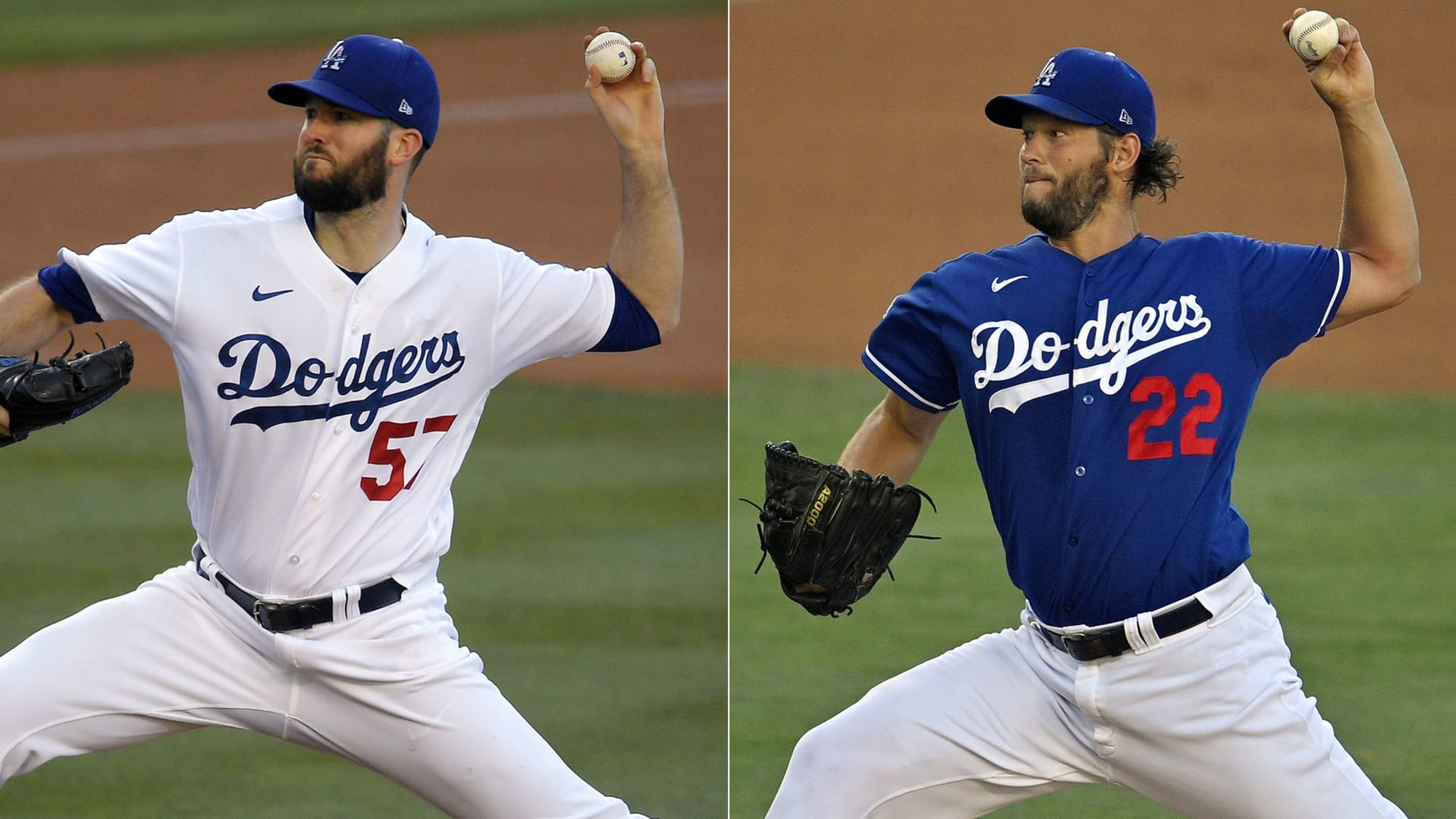 Alex Wood went on the Dodgers' 10-day injured list on Tuesday, but Clayton Kershaw took a big step toward coming off the injured list by throwing an extended bullpen session before Tuesday night's 5-2 win over the Astros. Kershaw threw 32 pitches, sat during an inning break, then threw another
Alex Wood went on the Dodgers' 10-day injured list on Tuesday, but Clayton Kershaw took a big step toward coming off the injured list by throwing an extended bullpen session before Tuesday night's 5-2 win over the Astros.
Kershaw threw 32 pitches, sat during an inning break, then threw another 15. He will throw another bullpen session on Thursday and if that goes well, he will be penciled into the starting rotation, manager Dave Roberts said.
Roberts said Wood has been dealing with left shoulder discomfort for several weeks, but the pitcher and the club decided it wasn't serious enough to scratch him from Saturday's start.
Wood struggled with command for three innings in the Dodgers' 5-4 loss to the Giants, and he was placed on the 10-day injured list with left shoulder inflammation. Wood walked three and allowed three runs. Reliever Josh Sborz was recalled to replace Wood on the 30-man roster.
"He just felt he could continue to go through his workouts, weight room, bullpens and, obviously, make his start," Roberts said. "Just after that start, didn't feel great and also we were fortunate to have information on his arm slot dropping a little bit and that's a notifier. We got a scan, which was clear. I expect him back soon."
Roberts said management agreed with letting Wood start, despite the injury.
"We just felt he could make it and wouldn't compromise health, so that's why we decided to let him go ahead with it," Roberts said.
With Wood joining Kershaw on the injured list, David Price electing not to pitch this year and last year's rotation pieces Hyun Jin Ryu, Kenta Maeda and Rich Hill elsewhere, the only established member of the current Dodgers' rotation is Walker Buehler, who made his 2020 debut in Houston on Tuesday night. Rookie Dustin May has replaced Kershaw, while swingman Ross Stripling has replaced Price.
Roberts said Friday's starter is undecided, listing rookies Tony Gonsolin, Victor González, Josiah Gray and Mitch White as candidates. With 12 relievers on the roster, a bullpen game would also be an option. Julio Urías will start on Saturday regardless, Roberts said.
"We have some options," said Roberts. "We're going to leave it open."
Wood had only one victory last year with Cincinnati while limited to seven starts by a nerve issue in his lower back. He was signed for $4 million to return to the Dodgers to provide depth. The Dodgers traded Wood to the Reds after the 2018 season in the Matt Kemp/Yasiel Puig deal.
Wood, Kershaw and Stripling were the three Dodgers' starters stretched out the most during the abbreviated Summer Camp run-up to Opening Day, yet two of the three are already injured. Roberts disagreed that the brief camp may have contributed to Wood's injury.
"I don't think so," Roberts said. "Alex finished the season last year with an injury. Took some rest, got healthy, went to Driveline [Analytics], worked on some mechanical things, got his body right. From January on, he was throwing and trying to get back to where he needed to be. So the ramp-up was very gradual and he was in a good place. This is not anything that's serious. It's just something that just kind of popped up. We feel good that he'll be back to throwing the baseball the way he was. I don't think this particular situation caused that."
News and notes
• With one young child and a wife pregnant with a second, outfielder Joc Pederson was asked if he was hesitant or worried about playing because of potential health issues.
"Obviously, those are true feelings and emotions that some people have," he said. "They're real. The health concerns some people think are fake, but they're extremely real. People on the front lines doing their best to save lives, it's scary. We're definitely taking a risk by participating. That's why we're trying to be good teammates to hold each individual accountable and keep everyone safe."
• The Dodgers brought utility player Zach McKinstry, catcher Rocky Gale and Gonzalez on the trip as the three-man taxi squad, available for immediate activation in the event a player needs to be placed on the injured list.
Ken Gurnick has covered the Dodgers for MLB.com since 2001.