Kershaw, Dodgers encouraged by 'pen session
Ace feels no pain after throwing 20 pitches around 80 percent effort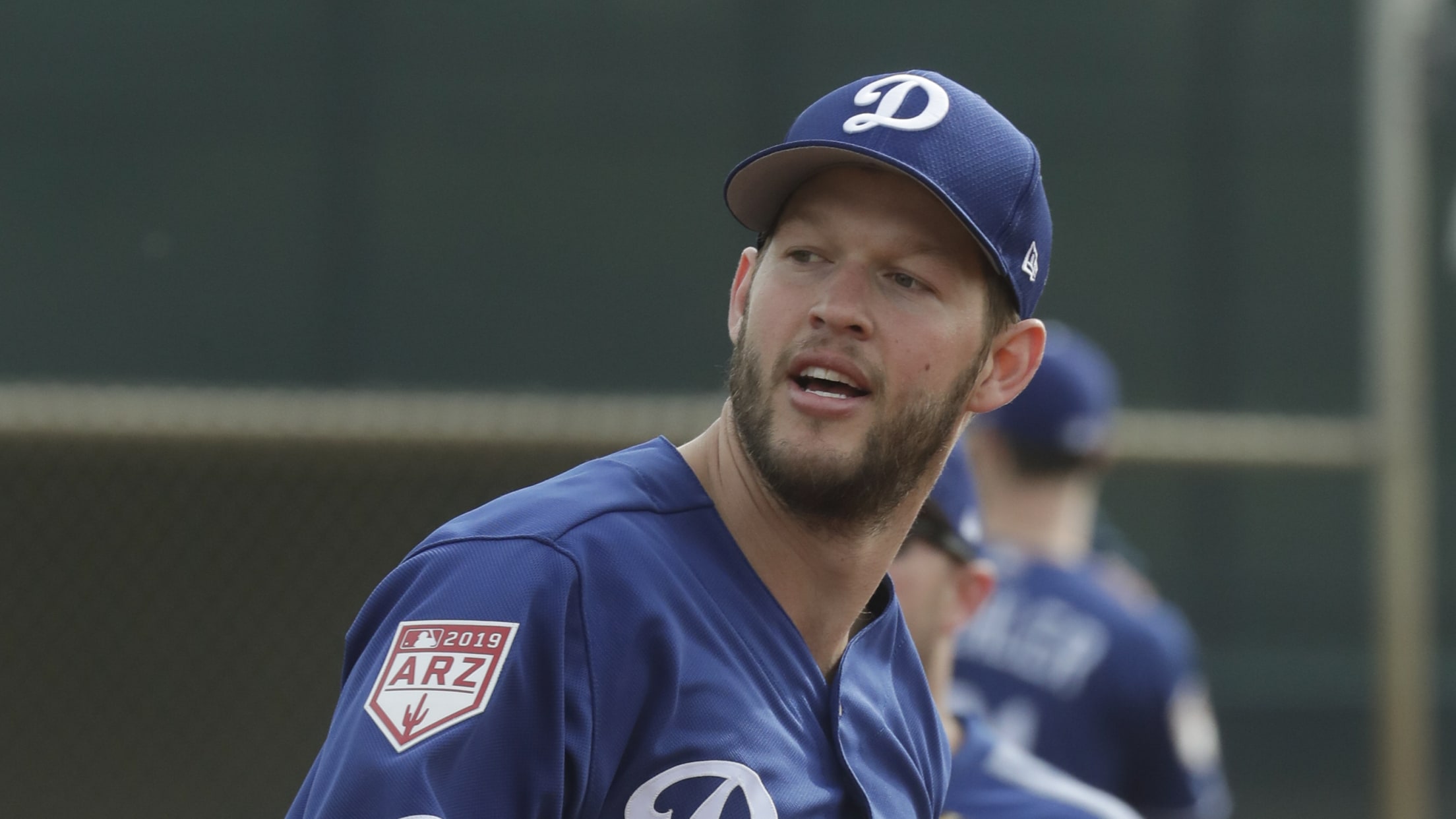 GLENDALE, Ariz. -- If you didn't know Clayton Kershaw had shoulder issues, you wouldn't know it by his encouraging 20-pitch bullpen session on Monday. "Felt great," he said. "It was another good day and I'll take that right now. Just keep moving forward and start building up." Throwing seriously off
GLENDALE, Ariz. -- If you didn't know Clayton Kershaw had shoulder issues, you wouldn't know it by his encouraging 20-pitch bullpen session on Monday.
"Felt great," he said. "It was another good day and I'll take that right now. Just keep moving forward and start building up."
Throwing seriously off a mound for the first time in nearly three weeks, Kershaw looked pretty normal.
"Excellent. It was great seeing him on the mound again," said pitching coach Rick Honeycutt, who estimated the effort at 80 percent. "A Kershaw with no pain is going to be a great Kershaw. It showed today, a nice, smooth delivery. Not overdoing it, right where he needed to be. This was a great first step."
Honeycutt wouldn't speculate on a timetable for game action or future comeback markers, other than suggesting another bullpen session in two or three days if Kershaw comes out of this one healthy.
"We want a good progression, but we're not going to rush this," he said. "We've waited an amount of time for the medicine to work and he seems to be in a good place. He's at a point where he understands he had to do it the right way and when I get there, I'll be healthy and ready to go."
Throwing to Russell Martin, who caught Kershaw's first Spring Training game 11 years ago, Kershaw threw only fastballs to keep things simple and pitched out of the windup and stretch.
"The other pitches will be there when it's time," said Honeycutt. "Today was step one. We have to stay in a nice comfort zone and build. We had the shutdown, so we need to not push it too early."
Kershaw, who signed a three-year, $93 million contract in November, spent the winter recalibrating his body to better sync with his mechanics after experiencing a drop in fastball velocity.
"When he's in the right position and gets the proper arm speed, his pitches will work the way he wants them to work," said Honeycutt. "Any pitcher with small discomfort, especially in the shoulder, you end up finding a spot that you can throw and that's what he did last year a lot, he pitched with what he had and competed well, but at the same time maybe he was not in his best [arm] spot to make pitches do consistently what he wants them to do."
Kershaw's first two bullpen sessions in Arizona went without a hitch, but after a live batting practice session and a bullpen session two days later, he complained of shoulder discomfort.
He received anti-inflammatory medication and treatment and was shut down for several days, followed by 10 days of throwing ahead of Monday.
Manager Dave Roberts, who named Kershaw to a ninth consecutive Opening Day start before the shoulder acted up, has left the door open for Kershaw to be ready for the start of the season, even though he's four Spring Training starts behind the rest of the rotation.
Kershaw hedged on the importance of him being ready for another Opening Day.
"Yes and no," he said. "Yes, because I have a little streak going and just the history behind it is pretty cool. No, the fact that, it's one game. ...You've got to weigh that back and forth."
Ken Gurnick has covered the Dodgers for MLB.com since 2001.