'Something else': Surging Seager hits 2 HRs
Corey Seager isn't ready to go home. In a must-win Game 5 of the National League Championship Series against the Braves at Globe Life Field on Friday, the Dodgers shortstop hit a pair of home runs, with the second giving Los Angeles a commanding five-run lead in the seventh inning
Corey Seager isn't ready to go home.
In a must-win Game 5 of the National League Championship Series against the Braves at Globe Life Field on Friday, the Dodgers shortstop hit a pair of home runs, with the second giving Los Angeles a commanding five-run lead in the seventh inning of its 7-3 victory.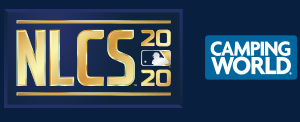 The 26-year-old has been making his mark in the NLCS. Seager's 10 RBIs, to this point, are the most by a Dodgers player in a postseason series. His four homers in the series tie Steve Garvey (1978 NLCS) and Duke Snider ('52 and '55 World Series) for most by a Dodger in a playoff series.
"It's been amazing [to watch him play]," said Dodgers outfielder Mookie Betts. "I didn't know much before I came over. I just knew he was a good shortstop, he could swing it a little bit. Getting to see him day in and day out is definitely a blessing. I have really one job, and that's to get on base and stay there, pretty much, until he hits me in -- which doesn't take too long."
Seager's first home run was a massive Statcast-estimated 415-foot shot off lefty Tyler Matzek in the fourth to score the Dodgers' first run of the night and cut the Braves' advantage to 2-1. Los Angeles gained offensive momentum from there, setting the stage for Seager's second homer three innings later -- a Statcast-projected 413-foot blast against Jacob Webb.
"That guy is something else," Braves manager Brian Snitker said. "He is a tough out. He battles. He never gives an at-bat away. He's a very dangerous and impressive hitter."
However, this sort of success on this stage isn't something Seager has enjoyed much of previously. Up until this year, his playoff appearances had mostly been marked by struggles at the plate, as exemplified by his batting averages in his first four postseasons: .188 (2015), .205 ('16), .237 ('17), .150 ('19). His OPS topped out at .743 in '17, compared to 1.251 this year.
He entered 2020 with three postseason homers in 31 games. He's added five more in just 10 games this year.
"I think that's a lot of it -- he's healthy, he's been healthy, he's had a tremendous year," Dodgers manager Dave Roberts said. "The experience that he's had in the postseason, all that stuff is lining up. For me, right now, there's no better player."
HYPE. pic.twitter.com/0zJUfieeOr

— Los Angeles Dodgers (@Dodgers) October 17, 2020
As for Seager's take on his success, he summed up his playoff tear by simply stating: "Just kind of putting good swings on good pitches right now, and everything's kind of clicking."
Let's take a closer look at just how well he's clicking:
• Seager became the first Dodgers shortstop to record a multi-home run postseason game. He joined Carlos Correa (Game 1 of the American League Division Series) and Fernando Tatis Jr. (Game 2 of the NL Wild Card Series) as shortstops to achieve multi-homer games during the 2020 playoffs. This year marked the first time in Major League postseason history that there have been three multi-home run performances by shortstops; heading into these playoffs, there were only seven such games.
• With five homers and 14 RBIs in the 2020 postseason, Seager tied Dodgers marks set by Davey Lopes (five homers) in 1978 and Justin Turner (14 RBIs) in 2017.
• At his position, Seager trails only Correa (17 home runs, 48 RBIs) and Derek Jeter (20 home runs, 61 RBIs) among all shortstops with his eight homers and 24 RBIs over 41 career postseason games.
• Seager is the first player at any position to record both four home runs and 10 RBIs in a single NLCS. He is the most recent player to hit four homers in this round since Daniel Murphy did it in 2015. Seager enters Game 6 tied with Ivan Rodriguez ('03) for most RBIs in an NLCS.
• This particular neutral site gives Seager and the Dodgers an advantage: Seager's five home runs at Globe Life Field this year (regular season and postseason) are tied with Rangers center fielder Joey Gallo for the second most by any player this season. Only Rangers second baseman Rougned Odor hit more in 2020 (six).
For all the stats and notable lists, Seager's focus is locked in on performing in Game 6 and fending off elimination, wherever that lands him in the statistical categories.
"The whole goal is to win. We haven't done that yet," he said. "So regardless of what you're doing, if you don't win at the end of the year, it's not the same. We're just trying to win a game tomorrow and let things happen."