Dodgers Arizona Fall League updates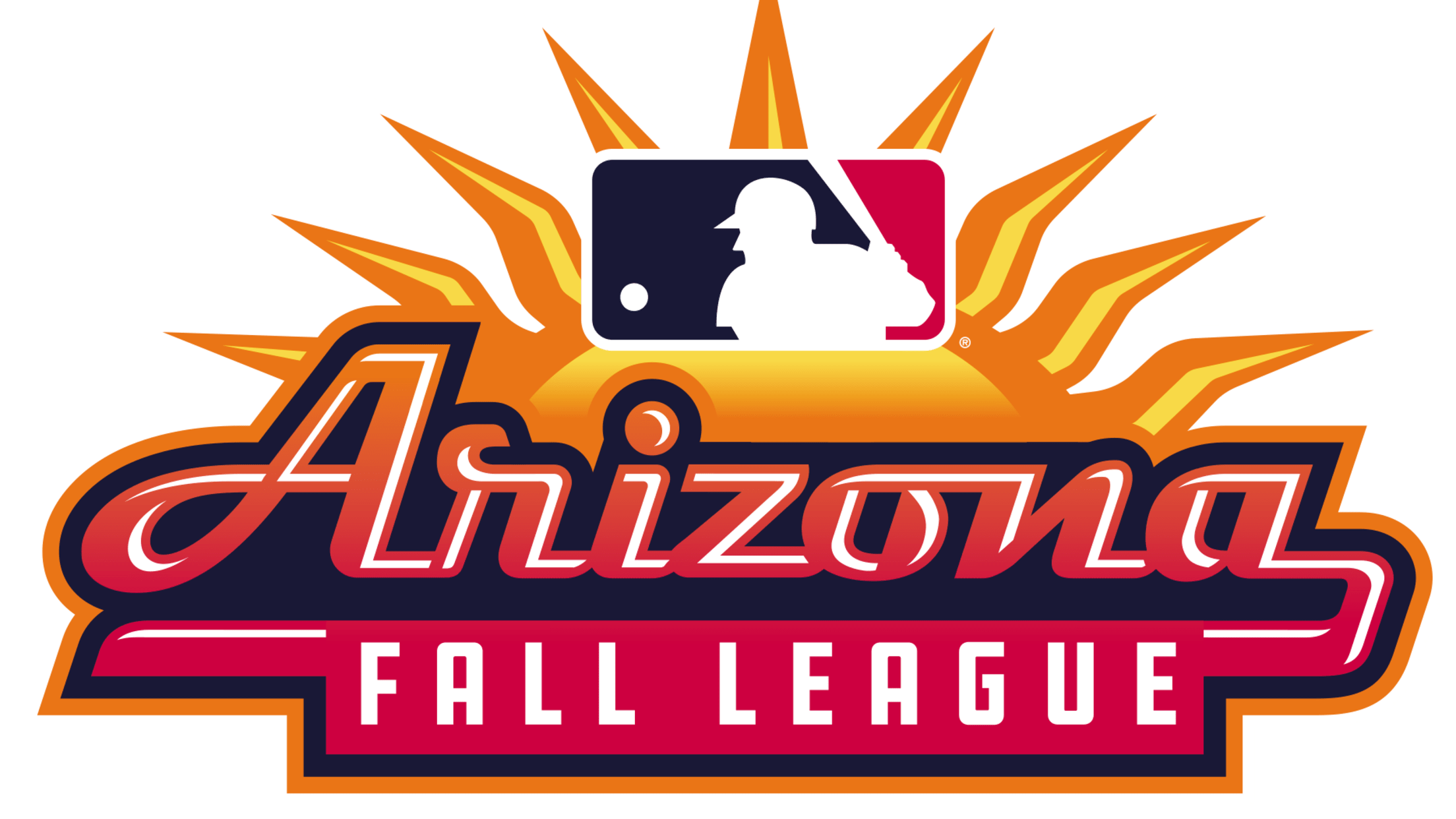 Eight Dodgers prospects are playing for the Glendale Desert Dogs in the 2019 Arizona Fall League: Second baseman Michael Busch (No. 8) right-hander Mitchell White (No. 9), shortstop Omar Estevez (No. 15), second baseman Devin Mann (No. 17), right-hander Gerardo Carrillo (No. 22), right-hander Marshall Kasowski (No. 27), right-hander Brett
Eight Dodgers prospects are playing for the Glendale Desert Dogs in the 2019 Arizona Fall League: Second baseman Michael Busch (No. 8) right-hander Mitchell White (No. 9), shortstop Omar Estevez (No. 15), second baseman Devin Mann (No. 17), right-hander Gerardo Carrillo (No. 22), right-hander Marshall Kasowski (No. 27), right-hander Brett de Geus and outfielder Jeren Kendall.
AFL news and video | Dodgers Top 30 Prospects
Here's a day-by-day look at how Los Angeles' AFL contingent is faring:
Oct. 25: Glendale 5, Surprise 3
Brett de Geus not only finished the AFL with a perfect 0.00 ERA (eight appearances), but he did so in style as he struck out two and retired the side in order in his final outing. de Geus threw 10 pitches, eight strikes, Friday and picked up the save, his second. Omar Estevez went 0-for-3 and finished his AFL stint with a .247 average.
Oct. 24: Glendale 2, Peoria 1
Gerardo Carrillo issued three walks and gave up three hits, but was able to consistently work his way out of trouble to spin four scoreless innings for Glendale. Carrillo, who hasn't given up a run in three straight AFL appearances, struck out four and induced a pair of ground-ball double plays to keep runs off the board. Carillo pitched to a 2.22 ERA in the AFL after posting a 5.44 mark with Class A Advanced Rancho Cucamonga during the regular season. Clayton Andrews was crisp in his scoreless inning of relief. Andrews threw 15 pitches (10 strikes) and struck out two as he retired the side in order and lowered his AFL ERA to 3.09. Marshall Kasowski picked up his first save of the AFL, although it was a bit shaky. Kasowski walked the bases loaded, but was able to put a zero on the board via a strikeout, popup and a fly ball out to right.
Oct. 23: Glendale 6, Salt River 5
Devin Mann extended his hitting streak to four games with a 1-for-4 performance. He's batting .462 with four-extra base hits and six runs scored during that stretch. Michael Busch scored a run after reaching via a walk but was otherwise held in check, finishing 0-for-4. Selected by the Dodgers in the first round of this year's Draft, the North Carolina product has recorded at least one walk and scored one run in all five games since being added to the Desert Dogs' roster.
Oct. 22: Scheduled day off for all Arizona Fall League teams.
Oct. 21: Salt River 11, Glendale 7
Omar Estevez bounced back from a pair of hitless games for Glendale to go 2-for-5 with an RBI double. Jaren Kendall came through with a game-tying two-run single in the fifth inning before finishing 1-for-3 with a walk and his fourth AFL steal. They're batting .268 and .220 this fall, respectively.
Brett de Geus struck out two of the three batters he faced in a perfect eighth inning on Monday. The hard-throwing 22-year-old hasn't given up a run in the Fall League, and opponents have managed to record just two hits against him in 8 1/3 frames (seven games). Mitchell White, tasked with protecting Glendale's 7-5 lead in the ninth, struggled mightily before departing the frame with outs. Specifically, White gave up three straight hits to open the inning before uncorking consecutive pitches, the second of which allowed the game-tying run to score. He allowed another run on a walk and a double before exiting, while Luke Raley's subsequent three-run homer off reliever Tyler Johnson closed the book on White's five-run outing.
Oct. 20: Glendale 7, Scottsdale 2
One of two 2019 draftees in the Fall League, Michael Busch made a mark in his fourth fall contest with his first homer, which opened Glendale's scoring. The fourth-inning solo home run was also the first pro blast for the former North Carolina Tar Heel, who played in just 10 Minor League games in the regular season. Busch added to his line by scoring twice and adding a pair of walks, bringing his free pass total to an astounding eight in four games. More »
Omar Estevez (0-for-3, 1 R) and Jeren Kendall (0-for-4) went quiet for the Desert Dogs. Marshall Kaskowski worked around a hit and a walk for a scoreless sixth, putting his AFL ERA at 3.38 over eight appearances.
Oct. 19: Glendale 5, Scottsdale 2
Devin Mann has multiple hits in two of his past three games after finishing 2-for-3 on Saturday night. The second baseman, a Louisville product, is hitting .186 in Arizona, but the recent hot streak could point toward a strong finish over the season's final week.
Oct. 18: Surprise 3, Glendale 1
Gerrardo Carillo put together an impressive start for Glendale, tossing four scoreless innings in which he yielded just one hit. The right-hander lit up the radar gun as high as 98 mph with his fastball, which helped him to tally six strikeouts, tying for his most in a Fall League start. He did struggle with his command, throwing just 40 of 71 pitches for strikes in addition to walking three batters, but he worked around trouble on the basepaths to ultimately lower his ERA to 2.66. Brett de Geus' Fall League dominance continued against Surprise with another scoreless performance. After allowing two hits in his first fall outing back on Sept. 21, de Geus has reeled off five consecutive hitless performances. He worked around a walk to escape with his flawless ERA unscathed. Jaren Kendall drove home the lone run for Glendale, ripping an RBI single to center in the fifth. Despite his key hit, Kendall did strike out in his two other plate appearances, giving him 27 punchouts in 52 fall at-bats. Omar Estevez started at shortstop and hit third for the Desert Dogs while going 0-for-3 with a walk drawn. He snapped his modest three-game hitting streak, but has now reached base in seven straight.
#Dodgers prospect Jeren Kendall (1st-rd. pick in 2017) put Glendale ahead in the 5th with this lined RBI knock to center pic.twitter.com/CMiu6AeauA

— Jesse Borek (@JesseABorek) October 19, 2019
Oct. 17: Scheduled day off for all Arizona Fall League teams.
Oct. 16: Glendale 8, Surprise 4
Dodgers hitters made major contributions to Glendale's 8-4 win over Surprise on Wednesday night. Omar Estevez went 2-for-4 hitting in the three-hole and drove in three runs. He drove in the Desert Dogs' first run of the game with a single in the first, then capped off the scoring with a two-run base hit in the eighth. Michael Busch, one of two 2019 draftees in the AFL, hit in front of Estevez and picked up a pair of hits himself. He went 2-for-3 with two walks. Hitting eighth, Devin Mann was on base three times, going 1-for-2 with a pair of walks and two runs scored.
It wasn't a save situation, but Mitchell White did close things out for Glendale and did so by striking out the side in the ninth inning. After allowing a pair of runs in his AFL debut back on Sept. 19, White has gone 3 1/3 innings without allowing a run or a hit.
Oct. 15: Glendale 4, Mesa 3
Mesa had tied the score at 3 in the top of the fifth inning before Jeren Kendall came to the plate in the bottom of that frame. His solo home run, his third of the fall, gave Glendale the eventual game-winning run. Though Marshall Kasowski allowed an inherited runner to score when he entered the game for Glendale in the fifth inning, he was otherwise very effective over his 1 2/3 innings of work. He allowed two hits total, walked one and struck out four while getting the win, bringing his ERA down to 3.86. He has 11 K's in seven innings.
Oct. 14: Glendale 9, Mesa 5
Devin Mann launched a three-run home run in the top of the eighth inning for Glendale on Monday, part of a five-run inning that put them over the top against Mesa. Mann also doubled home a run earlier in the game, giving him a 2-for-4 line with four RBIs. The Dodgers' No. 17 prospect appeared in 98 games for Class A Advanced Rancho Cucamonga this season, where he hit .278 with 19 home runs and an .854 OPS. Shortstop Omar Estevez finished the day 1-for-5 with a single out of the leadoff spot.
RBI double by #Dodgers No. 17 prospect Devin Mann gives Glendale a 3-1 lead. pic.twitter.com/B1SWbYF4Sy

— Jonathan Mayo (@JonathanMayo) October 14, 2019
Oct. 13: Scheduled day off for all Arizona Fall League teams.
Oct. 12: East 4, West 2
Here's how every player performed in the Fall Stars Game. More »
Oct. 11: Peoria 8, Glendale 3
Omar Estevez singled in his first at-bat, finishing the afternoon 1-for-2 with a pair of runs scored. The native of Cuba also drew a walk, raising his on-base percentage to .345 with Glendale. Gerardo Carillo (No. 22) was projected to start Friday's contest for Glendale, but wound up pitching two scoreless innings of relief instead. The right-hander cranked his fastball up to 100 mph (hitting Peoria's J.J. Matijevic with the triple-digit pitch), retiring six of the eight batters that he faced without allowing a hit. After two straight shaky outings, Carillo lowered his Fall League ERA to 3.31. Mitchell White was summoned out of relief and walked a batter before recording an out on a deep drive to right. He has now posted four straight scoreless outings. Jeren Kendall's fall strikeout woes continued, as he went down for the 24th time in 46 at-bats. He added a single to right and a walk in his 1-for-2 outing.
Oct. 10: Glendale 5, Peoria 2
Michael Busch has yet to record a hit in Arizona after going 0-for-2, but he did reach base twice with a couple of walks. Devin Mann has struggled through the AFL and went 0-for-4, dropping his batting average to .088. Jeren Kendall finished 0-for-4 and is now hitting .205 . Marshall Kasowski posted his fourth consecutive scoreless appearance out of the bullpen, working around a walk to keep Glendale off the scoreboard. After a rough start to the Fall League, Kasowski has dropped his ERA to 5.06 and has seven strikeouts in his last 5 1/3 innings. Brett de Geus continued his dominance of AFL competition, racking up another scoreless frame. He did walk his first batter as a member of the Desert Dogs, but his ERA sits at a sparkling 0.00 through 6 1/3 frames.
Oct. 9: Salt River 6, Glendale 2
Omar Estevez went 0-for-3 from the leadoff spot, though he did reach base twice via walks and scored one of Glendale's two runs. He's produced a .265 average in 12 games this fall.
Oct. 8: Salt River 11, Glendale 10
After giving up two runs in two-thirds of an inning in his first AFL start, Mitchell White has been nearly untouchable for Glendale. The right-hander threw nine of his 16 pitches for strikes Tuesday and hasn't surrendered a hit in back-to-back outings -- each an inning in length. Clayton Andrews, hitting atop the Glendale lineup, went 1-for-6 with an RBI. Omar Estevez had a similar night at the plate, as he also finished 1-for-6 with an RBI, but struck out three times. Devin Mann, who had been 0-for-8 over his past three games, drove in two runs and scored another while finishing 1-for-4.
Oct. 7: Scheduled day off for all Arizona Fall League teams.
Oct. 6: Scottsdale 6, Glendale 5
Omar Estevez led the crop of Dodgers prospects in the lineup against Scottsdale on Sunday, notching two singles, walking once and scoring a run in his 2-for-4 day, raising his fall average to .300. Jeren Kendall went 1-for-5 with a single, while Michael Busch, one of two 2019 Draftees playing in this year's Fall League, went 0-for-2 with two walks and a run scored.
Oct. 5: Glendale 2, Surprise 0
Mitchell White and Marshall Kasowski each delivered a scoreless inning in relief for Glendale. White tallied a strikeout during a perfect frame, while Kasowski pitched around a hit in the eighth inning. Brett de Geus recorded a strikeout during a scoreless ninth to earn his first Fall League save. He's racked up seven strikeouts and allowed two hits in 5 1/3 scoreless frames for the Desert Dogs. Devin Mann reached base via a walk but went 0-for-3 as his Fall League average fell to .077.
Oct. 4: Glendale 7, Surprise 6
Omar Estevez went 0-for-4, but did collect his fifth RBI of the AFL with a deep sacrifice fly in the first. He has now notched an RBI in five of his past seven contests. Jeren Kendall had a rough afternoon at the plate, going 0-for-5 with a pair of strikeouts. He did manage to score a run, but is just 1-for-13 over his last four games and has seen his average dip to .229.
Oct. 3: Scheduled day off for all Arizona Fall League teams
Oct. 2: Peoria 2, Glendale 0
Only one Dodgers prospect saw action in Wednesday's matchup against Peoria, with Brett de Geus coming on for the ninth inning for the Desert Dogs. The 21-year-old right-hander threw a perfect frame with two groundouts.
Oct 1: Mesa 4, Glendale 0
The Dodgers' AFL contingent of Omar Estevez, Devin Mann and Jeren Kendall were all held hitless Tuesday, going a combined 0-for-9 with four strikeouts in Glendale's loss against Mesa. Estevez snapped a six-game hitting streak with an 0-for-4 performance, though he's still batting .313 overall in the Fall League. Mann was the only one of the group to reach base in the contest, going 0-for-2 with a walk, while Kendall finished 0-for-3 with two strikeouts from the bottom of the lineup. They're batting .087 and .267, respectively.
Right-hander Marshall Kasowski was a bright spot on the mound as he delivered two scoreless frames out of Glendale's bullpen. He allowed one hit and two walks and struck out four.
Sept. 30: Scheduled day off for all Arizona Fall League teams.
Sept. 29: Salt River 4, Glendale 3
Omar Estevez had one hit, his tenth of the season, and scored a run in four at-bats. He also struck out twice. Devin Mann did not get a hit in his three at-bats, but did reach base via a walk. Justin Yurchak came within a few feet of hitting a walk-off home run, but the ball was caught in deep center field. He finished hitless in his three at-bats. Jeren Kendall had one hit in his three at-bats to increase his season total to eight. Gerardo Carrillo was charged with three runs on four hits in 3 2/3 innings for the loss. He struck out four and walked three.
Sept. 28: Peoria 9, Glendale 4
Devin Mann scored a run after recording a single in the sixth inning, his only hit in a 1-for-4 day as DH. Jeren Kendall entered the game to replace the injure Pablo Abreu, and he struck out twice. Brett de Geus allowed only one batter to reach, on a hit-by-pitch, in his scoreless 1 1/3 innings of relief, over which he struck out two batters.
Sept. 27: Peoria 5, Glendale 2
Right-hander Marshall Kasowski bounced back from struggles in his Fall League debut (2 R in 1/3 IP) to pitch a hitless fifth inning for Glendale, striking out a batter while allowing a walk.
Jeren Kendall stole his second base of the Fall League season, finishing 1-for-3 with a run scored. He's batting .318 on the season. Omar Estevez led off for the Desert Dogs and did his job, getting on base via three singles and driving in Kendall on a third-inning single.
Sept. 26: Glendale 5, Salt River 4
In the No. 9 spot for Glendale, second baseman Omar Estevez knocked in a run with a single in the second inning, his only hit of the game. He also drew a walk. Jeren Kendall batted 1-for-4 with two strikeouts and was caught stealing as the Desert Dogs' center fielder.
Sept. 25: Salt River 8, Glendale 4, postponed due to lightning
Brett de Geus allowed two runs on two hits in one inning out of the bullpen but flashed impressive stuff, operating at 95-97 mph with his fastball while also showing feel for a changeup (88-90 mph) and a breaking ball (81-83). Mitchell White took over in the fifth inning and surrendered a run on two hits before the game was suspended due to weather with two outs.
Sept. 24: Glendale 7, Mexicali 2
Designated hitter Jeren Kendall powered the Glendale offense from the bottom of the lineup in Tuesday's 7-2 win. Kendall went 2-for-3 with three RBIs, including a two-run single in the bottom of the sixth inning to give the Desert Dogs some breathing room. Second baseman Devin Mann went 0-for-2 with a pair of walks while, at the top of the lineup, shortstop Omar Estevez went 1-for-5 with an RBI.
Gerardo Carrillo, a native of Mexico, extended his scoreless inning streak, facing Mexicali of the Mexican Pacific League. The Dodgers' No. 22 prospect tossed four innings, allowing just one hit while striking out three batters. He hasn't allowed a run in his first seven innings of Fall League action.
Sept. 23: Scheduled day off for all Arizona Fall League teams.
Sept. 22: Mesa 7, Glendale 6
Marshall Kasowski walked the first batter he faced in the bottom of the ninth, and then after striking out Angels top prospect Jo Adell, he allowed a single that put runners on the corners and was lifted from the game. Justin Yurchak scored twice and went 3-for-4 with a walk and an RBI. He connected on two doubles and an RBI single. Jeren Kendall finished 1-for-4 with an RBI single in the seventh inning.
Sept. 21: Glendale 1, Scottsdale 0
Omar Estevez was the only player in the Glendale lineup to record more than one hit, going 2-for-4 for the second consecutive night. Playing shortstop and leading off, his second hit was the most important, as his double drove in Cardinals prospect Elehuris Montero to give the Desert Dogs a 1-0 victory. Fellow middle infielder Devin Mann (No. 17 prospect) hit second and played second, going 0-for-3 with a walk and two strikeouts. He's off to a 1-for-9 start over three games.
A 33rd-round pick in 2017 out of Cabrillo Community College in California, right-hander Brett de Geus had a very effective year coming out of the bullpen across two levels of A ball in 2019 (1.75 ERA, .205 BAA, 10.5 K/9, 1.9 BB/9). He kept it going in his Fall League debut, tossing two shutout innings while allowing two hits and striking out four. He didn't walk a batter.
Sept. 20: Scottsdale 3, Glendale 2
No. 15 prospect Omar Estevez led off for Glendale and played second base on Friday night. He did his job getting on base with two hits and a walk, though he did get thrown out twice, once at third and once at the plate, trying to advance on wild pitches. Former first-round pick Jeren Kendall has serious raw tools, finishing just a home run shy of a 20-20 season in 96 California League games, though it was his second go-round in that circuit. He went 1-for-4 with a double, a walk and a strikeout on Friday as Glendale's No. 2 hitter. He's now 2-for-8 with a homer and a double to go along with four strikeouts. That's worth tracking because the outfielder struck out in 35.7 percent of his plate appearances in 2019. No. 27 prospect Mashall Kasowski threw just three pitches in the ninth inning of Friday night's game, but the last one was deposited over the right-field wall by Phillies infielder Nick Maton, giving Kasowski the loss.
Sept. 19: Peoria 10, Glendale 3
Both of the Dodgers' infield prospects in the Arizona Fall League were in the lineup for Glendale on Thursday night. No. 15 prospect Omar Estevez played shortstop and went 0-for-5 with a strikeout. Devin Mann served as the designated hitter and picked up his first hit of the AFL after going 0-for-3 on Wednesday. He went 1-for-3 with a walk and a strikeout. No. 9 prospect Mitchell White had trouble adjusting to the hitting-happy Pacific Coast League during the regular season and he brought some of those struggles with him in his first appearance out of the Glendale bullpen on Thursday. The right-hander couldn't finish the fourth inning, allowing two runs on three hits and two walks over two-thirds of an inning of work.
Sept. 18: Surprise 4, Glendale 2
Jeren Kendall led off for the Desert Dogs and failed to make an impact until the ninth inning, when he more than made up for his 0-for-3 start with a solo home run to open the final frame. He did strike out in his other three at-bats, however. The 2017 first-round MLB Draft pick hit 19 homers in 96 games for Class A Advanced Rancho Cucamonga this season. Right-hander Gerardo Carrillo tossed three scoreless innings, allowing only two hits and striking out two. He did not issue a walk and threw 27 of his 36 pitches for strikes. Second baseman Devin Mann went 0-for-3, striking out once.