Seager healthy, ready to return to All-Star form
24-year-old shortstop is returning from elbow and hip surgeries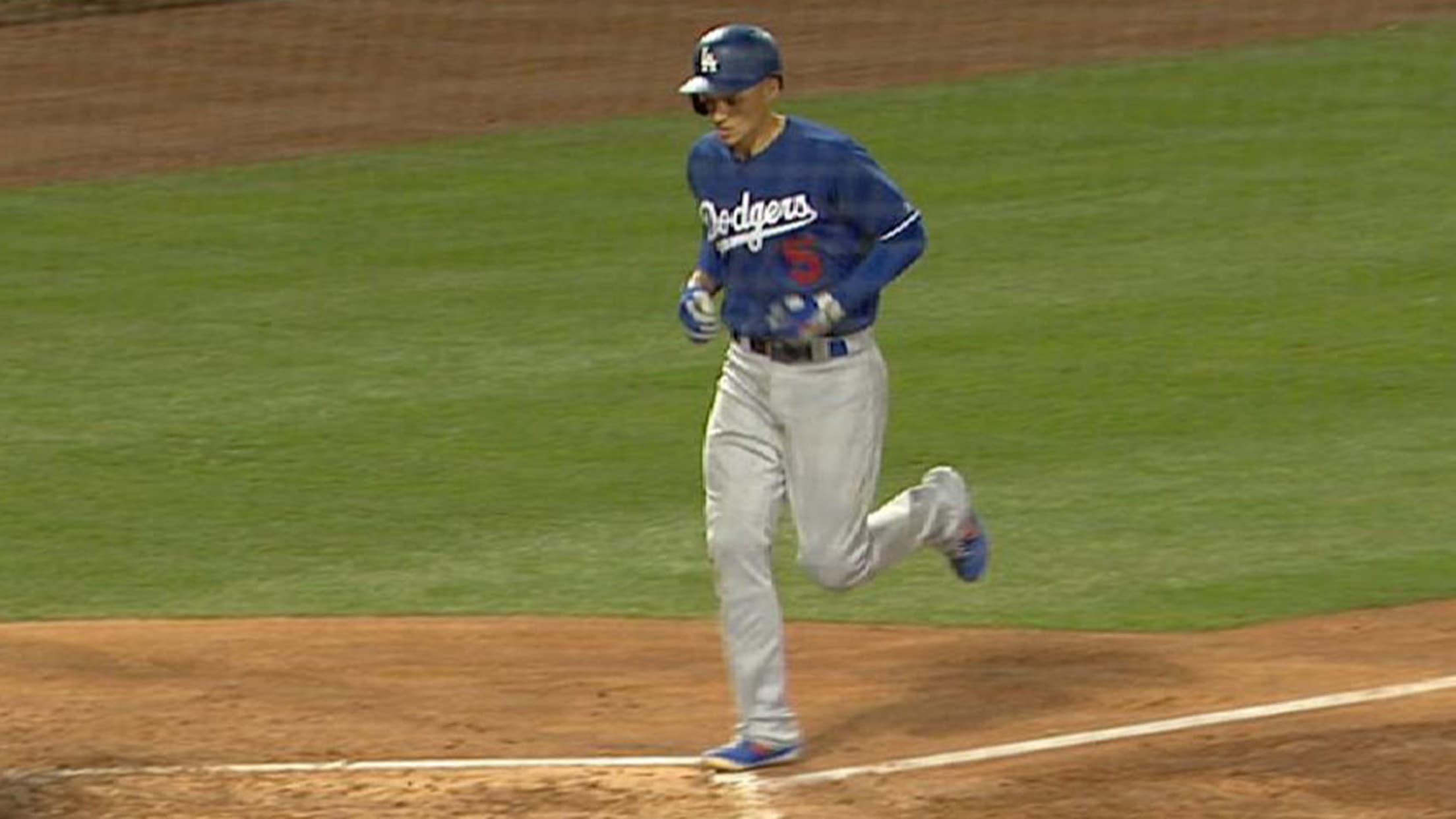 GLENDALE, Ariz. -- Corey Seager was an All-Star shortstop his first two seasons, but what will he be after Tommy John surgery on his right elbow and arthroscopic labrum repair on his left hip? It's tough enough returning from either of those operations, never mind both. He hasn't had a
GLENDALE, Ariz. -- Corey Seager was an All-Star shortstop his first two seasons, but what will he be after Tommy John surgery on his right elbow and arthroscopic labrum repair on his left hip? It's tough enough returning from either of those operations, never mind both. He hasn't had a setback in his rehab, but he hasn't faced the test of playing every day either.
In a carefully choreographed spring rehab, Seager checked every box. He spent most of camp playing in Minor League games, advancing to the Cactus League only on Wednesday night, when he homered off Cole Hamels (check) and made a throw similar to one that blew out the elbow with none of the pre-surgery grimaces (check).
Now that Seager appears healthy, is it essential that he returns to his two-time All-Star form for the Dodgers to be a championship team?
"No," said manager Dave Roberts. "I think we have a lot of good players. I would say it's vital for him to stay on the field. And for Corey to be Corey. The way he impacts us defensively, and at the plate, his presence, that's a byproduct of him just being on the field. All the numbers, I can't speculate on production. But we have a lot of good players."
Seager underwent Tommy John elbow reconstruction on May 6 and followed that with arthroscopic surgery on Aug. 7 to repair a torn left hip labrum and shave a misshaped bone.
"Both feel really good," he said of the repaired joints. "It's nice to feel you're able to do everything and not have to worry anymore."
Seager began a throwing program in October and started hitting in early February. He's learned that virtually all baseball activities go through the hip, which he admits was bothering him since the middle of 2017, both offensively and defensively. He's now healthy for the first time in years.
"I didn't think I'd notice [improvement] as much as I did, especially the range of motion," he said. "It's easier to stay in a squat. Stable is not the right word, but I can get into a squat and hold it instead of having to get out of it right away."
He said he doesn't consider the fact that he's had two significant injuries by age 24 the result of playing a demanding defensive position usually manned by bodies smaller than his 6-foot-4, 220-pound frame.
"Nope, not at all. It really hasn't been a thought," he said. "I'm planning to stay at short. All [the injuries] would have happened in other positions. I don't think it made a huge difference."
After initially putting Chris Taylor at shortstop when Seager went on the injured list with the elbow issue, the Dodgers in July acquired superstar shortstop Manny Machado for the remainder of the season. Machado, of course, is now with the Padres.
As for the hip issue, which Seager admits was bothering him every bit as much as his elbow, he said that may have been the root of all of his injury concerns.
"It was like a deep feeling," he said of the hip pain. "I always felt like it was out of place, never in line. In general, if I loaded it a certain way, it bothered me. I actually learned it stems from all the problems I had. It affects your arm, it affects your back and hamstrings. If you can't move through your hips, you manipulate your arm and that causes stress. It's kind of all related. In theory, it's going to help everything."
Ken Gurnick has covered the Dodgers for MLB.com since 2001.