Offseason checklist: Dodgers' needs and moves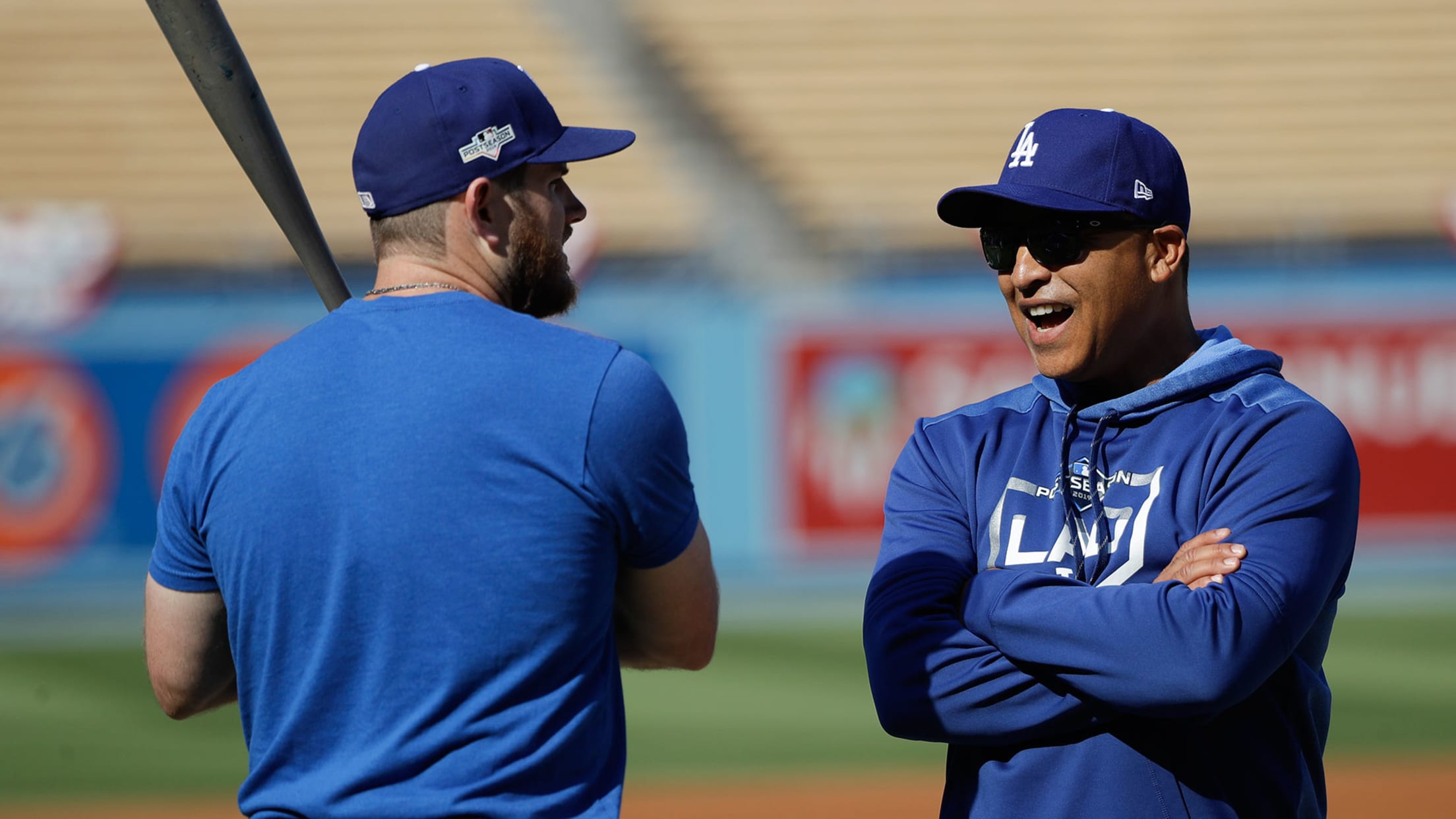 LOS ANGELES -- The Dodgers won 106 games in 2019 and made their seventh straight postseason appearance. But it's also been 31 years since their last World Series title. So what are the Dodgers' biggest needs entering 2020, and what moves have they made to address them? MLB.com is keeping
LOS ANGELES -- The Dodgers won 106 games in 2019 and made their seventh straight postseason appearance. But it's also been 31 years since their last World Series title.
So what are the Dodgers' biggest needs entering 2020, and what moves have they made to address them? MLB.com is keeping track here. As the offseason continues, be sure to check back for updates.
BIGGEST NEEDS
Starting pitching
The Dodgers had enough starting pitching in 2019 to run away from the division, but could lose Hyun-Jin Ryu and Rich Hill to free agency from a rotation anchored by Walker Buehler and Clayton Kershaw. They need to re-sign Ryu or find a front-line replacement, then fill out the rest of the rotation with another veteran arm to go with candidates Julio Urías, Dustin May, Tony Gonsolin and Ross Stripling. The Dodgers will be linked to free agent Gerrit Cole, but the current regime has never awarded a contract anywhere near as huge as what Cole is expected to seek.
• Dodgers offseason FAQ: What's in store
Relief pitching
The Dodgers have the relief pitching to run away with the National League West. They need relief pitching that doesn't fold in October, especially if Kenley Jansen can't regain his All-Star form. Joe Kelly's first season left the Dodgers wondering what to expect, and the rest of us wondering if he's healthy or hurt.
Offense
This might sound familiar, but the Dodgers have the production to run away with the National League West. They need hitters that don't fold in October. Justin Turner, Max Muncy, Joc Pederson and Enrique Hernández are the most consistent October producers, but too many of the other position starters were no-shows against Washington in the NL Division Series.
• 5 questions facing the Dodgers
MOVES MADE
Oct. 31: Jansen declines opt-out
Jansen, coming off the worst season of his career, did not exercise an opt-out of his contract that would have made him a free agent, but also would have forfeited the remaining $38 million and two seasons on his contract.
Oct. 31: Dodgers add lefty to roster
Left-handed reliever Victor González was added to the 40-man roster, protecting him from the Rule 5 Draft. The 23-year-old appeared in 38 games (13 starts) across three different Minor League levels last season, posting a combined 5-2 record with a 2.31 ERA (23 ER/89 2/3 IP) with 93 strikeouts against 32 walks. González signed as a 16-year-old out of Mexico in 2012. In seven seasons with the Dodgers, he has a combined 17-27 record with a 4.34 ERA.
Nov. 1: Gyorko becomes free agent
The club exercised a $1 million buyout of infielder Jedd Gyorko instead of picking up a $13 million salary option for 2020, making Gyorko a free agent. He was acquired from St. Louis in a July 31 trade, and he hit .139 in 24 games.
Nov. 9: Negron retires
Utility man Kristopher Negrón was released and announced his retirement.
Ken Gurnick has covered the Dodgers for MLB.com since 2001.