After 1st save, Urias still has eye on starting
LOS ANGELES -- Fresh off his first Major League save on Monday night, left-hander Julio Urías said he still prefers to be a starting pitcher, a role he is likely to return to later in the season. "Getting any out at this level is important," said Urias. "I've always been
LOS ANGELES -- Fresh off his first Major League save on Monday night, left-hander Julio Urías said he still prefers to be a starting pitcher, a role he is likely to return to later in the season.
"Getting any out at this level is important," said Urias. "I've always been a starter and I always see myself as a starter, that's my favorite position. The important part is to stay with the team, stay healthy and help the team with our goal of getting to the World Series."
With closer Kenley Jansen unavailable because he pitched three consecutive games in San Diego, manager Dave Roberts chose Urias for the ninth inning and he retired left-handed hitters Freddie Freeman and Nick Markakis, who had homered in their previous at-bats.
Roberts reiterated he would prefer to use Urias in multiple-inning spots, but Monday night's game dictated the one-inning outing. His previous outing was two-thirds of an inning in San Francisco. Roberts said Urias was unavailable on Tuesday night.
Worth noting
• Reliever Caleb Ferguson pitched a simulated game on Tuesday and later in the week will begin a Minor League rehab assignment.
"It was coming out good," said Roberts.
• Jessica Krouner of Chappaqua, N.Y., will represent the Dodgers as an Honorary Bat Girl in support of the annual "Going to Bat Against Breast Cancer," an initiative commemorated each Mother's Day to raise awareness and money for research.
The 29-year-old Krouner was diagnosed with stage 2 breast cancer, but is cancer free after a year of intense treatment, including six rounds of chemotherapy and six weeks of daily radiation. She competed her undergraduate degree, law degree, and treatment at UCLA.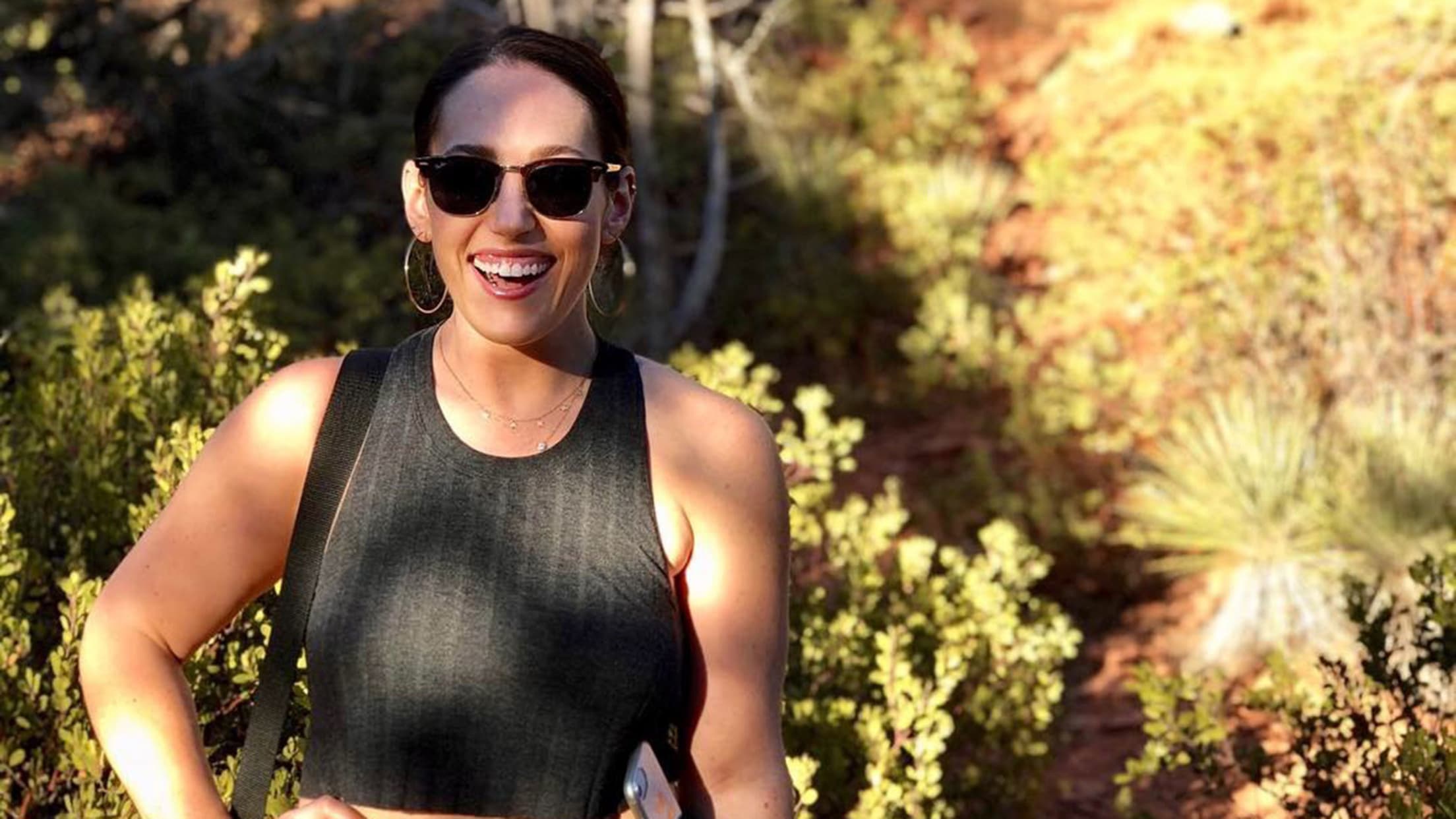 Krouner was a top-5 fundraiser in the Chicago Susan G. Komen Race for the Cure only four weeks after her diagnosis last spring. She is involved with UCLA's Simms Mann Center and Sharsheret, a nationwide breast cancer support organization for women. She will be recognized during pregame ceremonies on Mother's Day, this Sunday.
For the first time since the Honorary Bat Girl program's inception in 2009, MLB has partnered with CrowdRise by GoFundMe to host a fundraising contest for each of the Honorary Bat Girls to raise money to benefit Stand up to Cancer (SU2C) and Susan G. Komen. The winner of the contest will receive a trip to the '19 World Series. MLB will donate all funds from the contest to SU2C and Komen.
As has been tradition since 2006, players will continue to swing pink bats and sport pink wristbands on Sunday.
• Pitcher Rich Hill will join X-Games skateboarder Jordyn Barratt at an assembly on Wednesday in support of Shred Hate, a bullying prevention program the Dodgers are partnering in with ESPN, MLB and X-Games. The assembly will be held at Edgewood Academy in La Puente.
Ken Gurnick has covered the Dodgers for MLB.com since 2001.