Roberts 'still confident' Jansen will be ready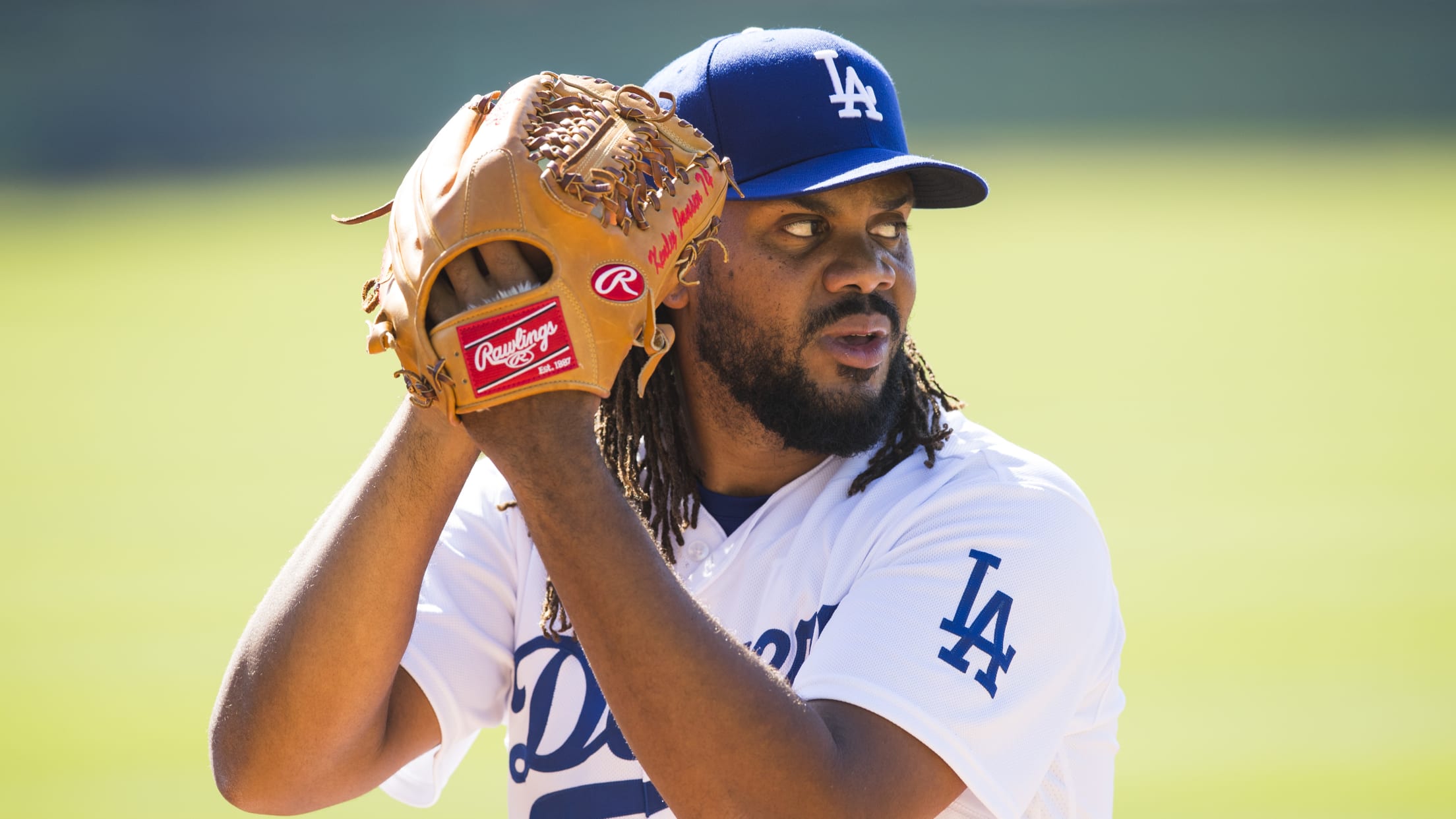 LOS ANGELES -- Manager Dave Roberts on Thursday said he spoke with closer Kenley Jansen, who he said is "in good spirits" and expected to arrive in Summer Camp "soon." Jansen is one of nine players who have not reported. The others are Pedro Báez, Gavin Lux, A.J. Pollock, Scott
LOS ANGELES -- Manager Dave Roberts on Thursday said he spoke with closer Kenley Jansen, who he said is "in good spirits" and expected to arrive in Summer Camp "soon."
Jansen is one of nine players who have not reported. The others are Pedro Báez, Gavin Lux, A.J. Pollock, Scott Alexander, Keibert Ruiz, Zach Reks, Cody Thomas and Edwin Uceta.
Roberts said he still believes Jansen will be ready to close when the season opens in two weeks. Roberts said, "Kenley is our guy" and that he wasn't entertaining lining up a replacement.
"He's been moving around and so I think he'll be ready," said Roberts. "Obviously, every day on the calendar that we don't see him, certainly it makes it a little more difficult. But I'm still confident we have enough time."
• The Dodgers will open the 2021 season on April 1 at Colorado and play their home opener on April 9 against the Nationals. It marks the first time since 2016 that the Dodgers will begin a season on the road.
The Dodgers will play the Angels for a pair of three-game Freeway Series -- Aug. 6-8 at Dodger Stadium and May 7-9 at Angel Stadium -- and take on the American League West during Interleague Play. In addition to the Angels, Los Angeles will host the Astros (Aug. 3-4), Mariners (May 11-12) and Rangers (June 11-13) at Dodger Stadium and travel to Houston (May 25-26), Oakland (April 5-7) and Seattle (April 19-20) for Interleague games.
Los Angeles' 2021 preliminary schedule can be found online at dodgers.com/schedule.
• Right-handed pitcher Brett de Geus and outfielder Jake Vogel were added to the Summer Camp player pool. de Geus was a Spring Training non-roster invitee. Vogel, 18, was the third-round choice in last month's Draft out of Huntington Beach High School.
• Dodgers Spanish-language broadcaster Jaime Jarrin is a 2020 nominee for the Radio Hall of Fame.
• In a Thursday night intrasquad game, Mitchell White, Caleb Ferguson, Josh Sborz, Brusdar Graterol, Victor Gonzalez, Joe Kelly, Michael Grove and Brett de Geus pitched. Will Smith homered off a Sborz breaking ball.
Ken Gurnick has covered the Dodgers for MLB.com since 2001.