Stripling to work out of LA 'pen in postseason
Turner out again with sprained left ankle; Verdugo to miss NLDS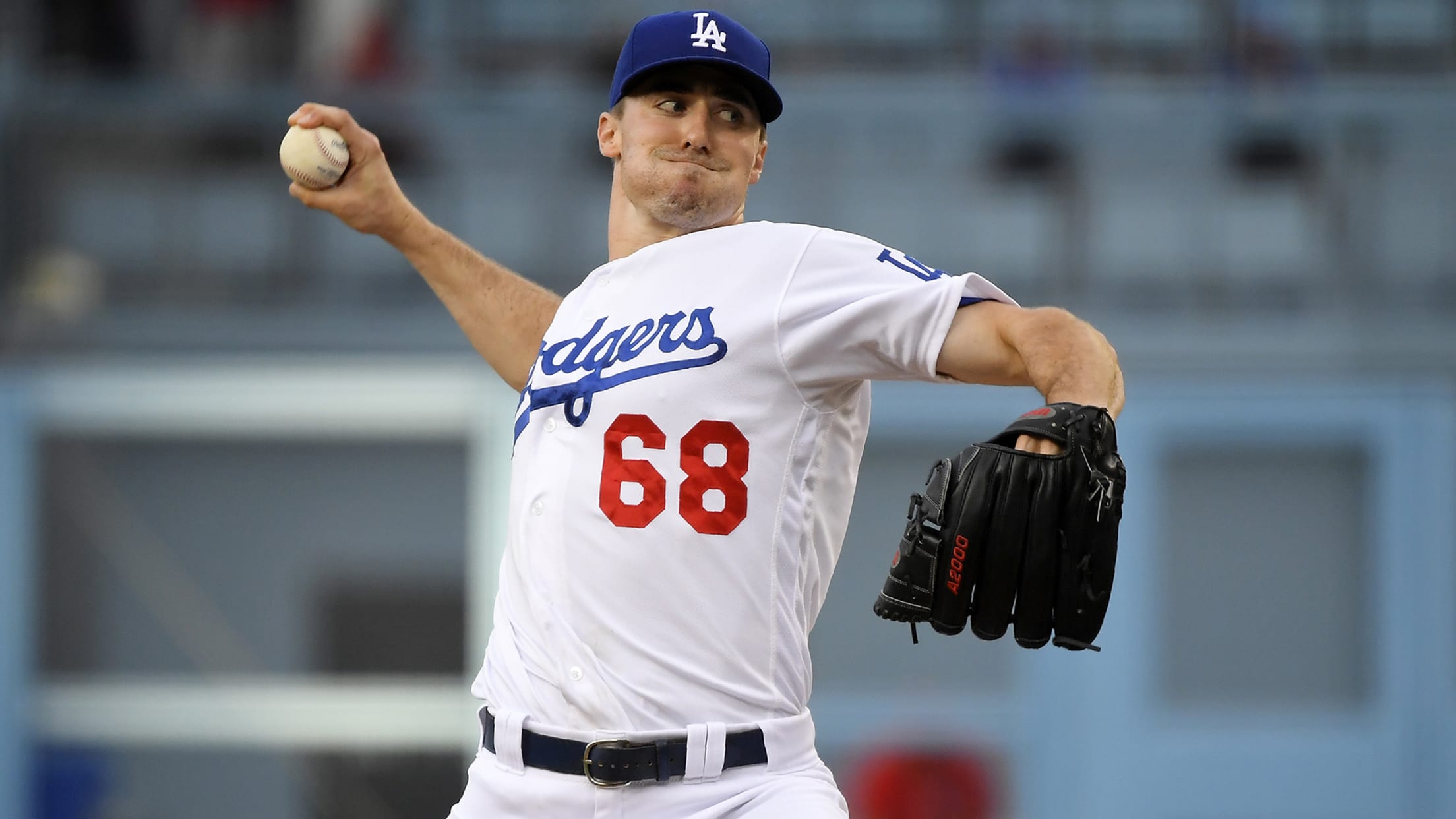 LOS ANGELES -- Ross Stripling was scratched from his scheduled Tuesday night start and put in the Dodgers' bullpen, because that's where the right-hander will be in the postseason, manager Dave Roberts said. Just before batting practice, the club announced that left-hander Caleb Ferguson would start Tuesday's opener against the
LOS ANGELES -- Ross Stripling was scratched from his scheduled Tuesday night start and put in the Dodgers' bullpen, because that's where the right-hander will be in the postseason, manager Dave Roberts said.
Just before batting practice, the club announced that left-hander Caleb Ferguson would start Tuesday's opener against the Rays. Stripling said he was told he would pitch the bulk of the innings in relief.
"His role with us in the postseason is going to be out of the 'pen, so we'll continue to have him take on that role," said Roberts, who said it was "a safe bet" that Stripling makes the postseason roster.
Last year, despite being named an All-Star for the first time, Stripling was left off the postseason roster for all three series.
If Stripling isn't held back as a potential Game 4 starter in the best-of-five National League Division Series, who will be?
"That starting spot is very cloudy right now," Roberts said. "I would just say this: I can see being a little unconventional. The thing is, getting the best eight or nine arms for the 'pen and going from there."
Worth noting
• Third baseman Justin Turner missed his eighth consecutive start over a 10-day period with what the club calls a "minor" sprained left ankle.
Turner said if this was the postseason, he would be playing. Roberts said Turner improves each day, but he gave no indication when the third baseman will return to the lineup.
"J.T.'s close, and every day he's getting better," Roberts said. "I just think it's smart for us to not put him in a situation where he's not 100 percent. With his track record and taking a short ramp-up to get ready to play in games, which he's shown in the past, it's about making sure J.T.'s 100 percent. I expect tomorrow will be better than today. When he's available to start, he'll be in there."
• Outfielder Alex Verdugo, out with a back injury more serious than originally believed, conceded he'll miss the NLDS and said he's aiming to return in time for the NL Championship Series. Verdugo hurt his back four months ago and played through it, then strained an oblique muscle that has caused him to spend the past two weeks rebuilding his core.
"Right now, it gets tight or stiff and there's a little bit of pain," Verdugo said. "It's been a lot better recently. There's still a little bit, like when you put your shoes on. It's progressing the right way. The best-case scenario is the NLCS. It's been extremely disappointing. But I've got to just stay positive. Me being young, no point in further hurting myself or have a setback."
Verdugo's injury appears to open a roster spot for potentially another rookie in Matt Beaty.
• Left-hander Rich Hill said after Tuesday's 7-5 win that he will face hitters Friday and pitch against the Padres next Tuesday, after he successfully threw off the mound. Hill implemented a change in his setup that allows him to push off the rubber without the torque on his left knee that forced him out of last Thursday's start in the first inning.
Roberts said he didn't watch Hill's session, but he was told the MRI on Hill's knee revealed nothing different than one from Spring Training, when Hill originally strained the knee and missed the first month of the season.
Ken Gurnick has covered the Dodgers for MLB.com since 2001.