Anderson, Bellinger named Players of the Month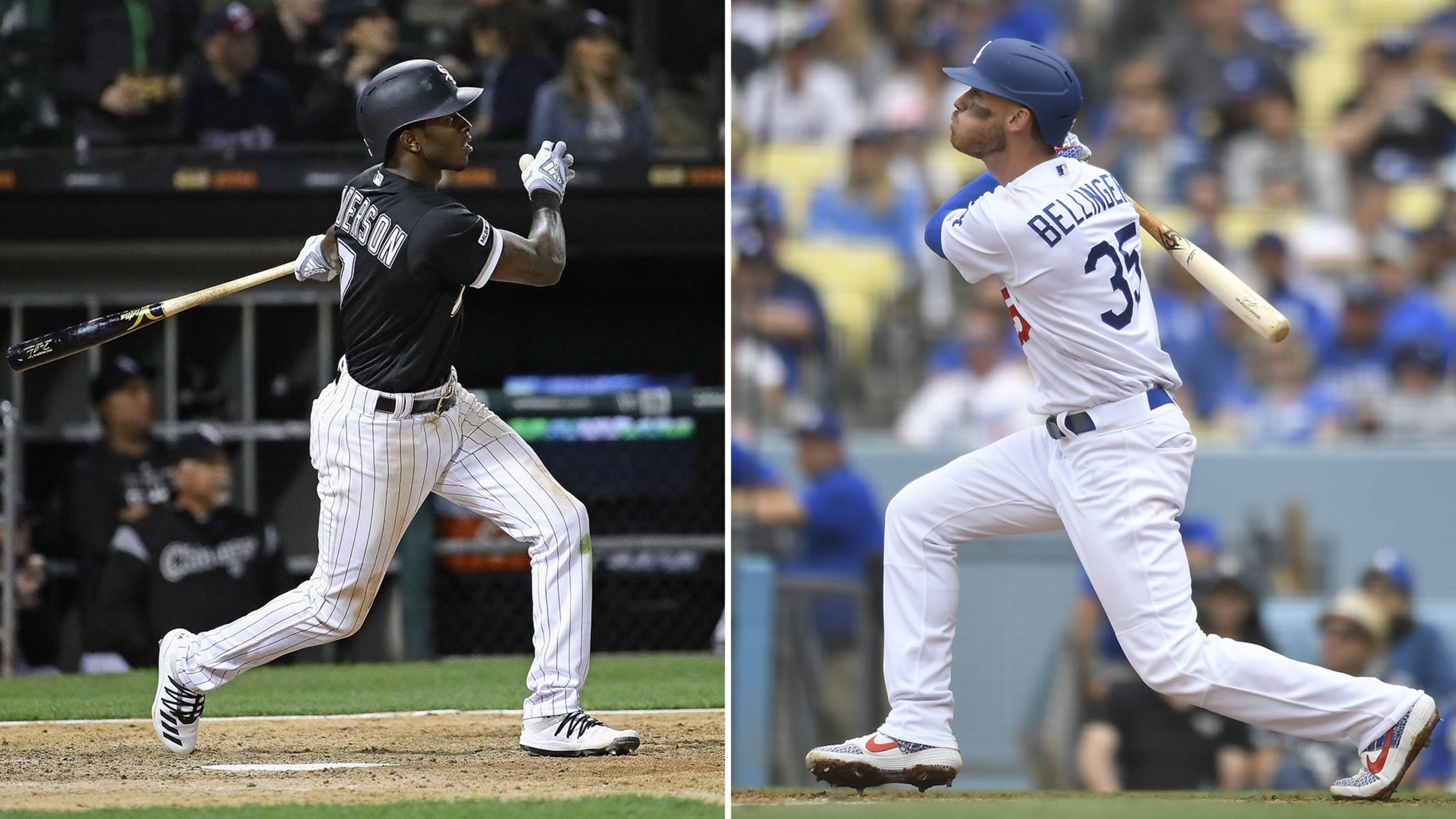 The White Sox Tim Anderson and the Dodgers' Cody Bellinger were honored by Major League Baseball as the respective American and National League Players of the Month on Thursday for their stellar performances to start the season. Anderson hit .375/.394/.615 with six home runs, five doubles, 18 RBIs and an
The White Sox Tim Anderson and the Dodgers' Cody Bellinger were honored by Major League Baseball as the respective American and National League Players of the Month on Thursday for their stellar performances to start the season.
Anderson hit .375/.394/.615 with six home runs, five doubles, 18 RBIs and an MLB-leading 10 stolen bases across 23 games in March and April. He had hits in all but three of those games and turned in nine multi-hit performances, tallying four hits twice, including on April 27, when his final knock was his first career walk-off home run.
"I'm going to keep going and taking it day by day," Anderson said. "I don't want to put anything on it, but I'm going to keep having fun and not worry about those numbers or the Player of the Month. That's small stuff. I've got bigger goals than that."
Bellinger, meanwhile, has taken an enormous leap from his first two seasons in the big leagues. The 2017 NL Rookie of the Year batted an MLB-best .431/.508/.890 in March and April with 14 home runs, six doubles, one triple, 37 RBIs and five stolen bases in 31 games. He set the MLB record for March/April (since 1900) with 97 total bases and had the most RBIs by any player before May 1 since they became a stat in 1920. His 14 home runs were also tied with Christian Yelich (2019), Alex Rodriguez (2007) and Albert Pujols (2006) for the most before May 1 in MLB history.
"I'm understanding how to use my swing and working in the cage every day to repeat what I'm doing," Bellinger said. "Just not trying to do too much. It's fun, for sure. Every day before the game, I know what I want to do. The days I feel off, it's knowing what it is I want to do and getting it back."
Bellinger's efforts have ignited an explosive Dodgers offense and helped the team become the first in the Majors to 20 wins this season.