Giddyup: Buehler has share in Derby winner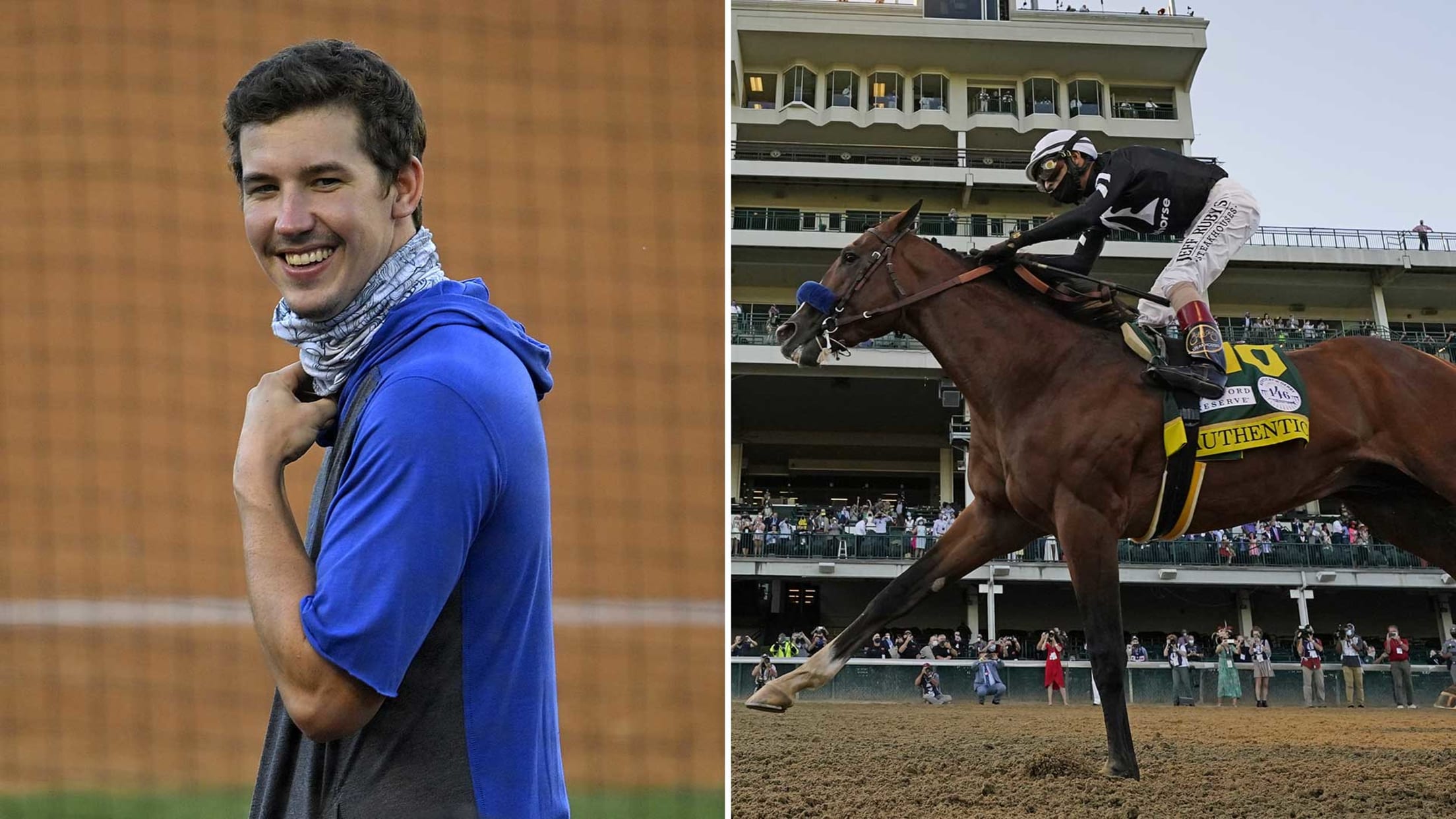 The Dodgers have become so adept at winning baseball games, they are now conquering other sports. During their game against the Rockies Saturday night, Hall of Fame thoroughbred trainer Bob Baffert revealed that Dodgers starting pitcher and Lexington, Ky., native Walker Buehler has a microshare ownership in Authentic, who is
The Dodgers have become so adept at winning baseball games, they are now conquering other sports.
During their game against the Rockies Saturday night, Hall of Fame thoroughbred trainer Bob Baffert revealed that Dodgers starting pitcher and Lexington, Ky., native Walker Buehler has a microshare ownership in Authentic, who is trained by Baffert and who won the Kentucky Derby on Saturday at Churchill Downs in Louisville.
Baffert said Buehler and former skiing great Bode Miller are among more than 4,000 micro-owners in Authentic through the MyRaceHorse.com syndication.
Authentic, who originally sold as a yearling for $350,000, has $2,871,200 in earnings with five wins in six starts. He is majority owned by billionaire B. Wayne Hughes and his Spendthrift Farm. Hughes made his fortune as the CEO of Public Storage.
Madaket Stables and Starlight Racing are also part owners.
"Bode Miller, he was checking in before: How's our horse?" Baffert told Mark Story of the Louisville Courier Journal. "Walker Buehler from the Dodgers: How we looking? I said, if they give us the lead, it's adios. That's what happened.
"That's how you're going to get young people into the game. … It's things like that that are going to help horse racing. That's how you're going to get the young fan."
Ken Gurnick has covered the Dodgers for MLB.com since 2001.