Hurry! All-MLB Team voting ends today, 5 ET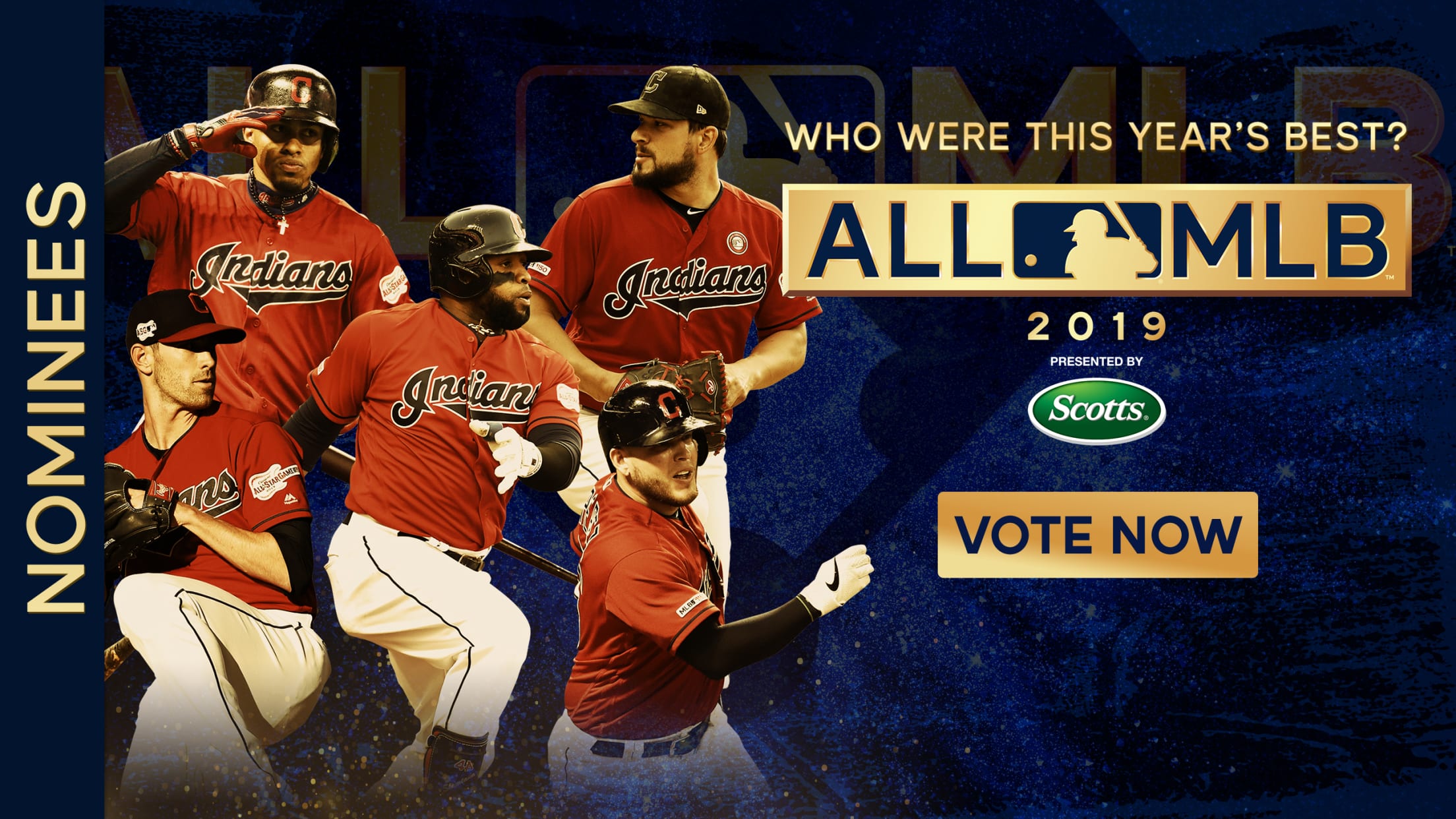 CLEVELAND -- If it weren't for a handful of players, including a spectacular season for Shane Bieber and Roberto Pérez's unbelievable year behind the plate, the Indians wouldn't have been able to turn their 29-30 record into 93-69 by the end of September. Now, for the first time, you have
CLEVELAND -- If it weren't for a handful of players, including a spectacular season for Shane Bieber and Roberto Pérez's unbelievable year behind the plate, the Indians wouldn't have been able to turn their 29-30 record into 93-69 by the end of September. Now, for the first time, you have a chance to make sure they are recognized for their efforts.
On Monday, Major League Baseball announced the launching of a vote for an All-MLB team. The Tribe has five candidates on the ballot: Bieber, Pérez, Carlos Santana, Francisco Lindor and Brad Hand.
The selection process for the 2019 All-MLB Team runs through 5 p.m. ET on Dec. 3, with 50 percent of the vote coming from fans and 50 percent coming from a panel of experts.
Fans can vote once every 24 hours between now and when voting ends next Tuesday. The inaugural All-MLB Team will be announced on Dec. 10 at baseball's annual Winter Meetings in San Diego.
There will be a first team and second team All-MLB, and voters are asked only to consider performance during the regular season when casting their ballots. Each team will include one selection at each position (including designated hitter and three outfielders, regardless of specific outfield position), five starting pitchers and two relievers.
• All-MLB Team nominees, club-by-club
From being named the All-Star Game MVP to becoming the rock of a starting rotation that could not avoid injuries, Bieber certainly earned his way onto the ballot. The 24-year-old's 3.28 ERA in 34 appearances (33 starts), three complete games (two shutouts), 1.7 walks per nine innings and 259 strikeouts in 214 1/3 innings earned him fourth place in American League Cy Young Award voting.
"Personally, it's been an extremely fulfilling season," Bieber said. "Looking back objectively about the season and how it went, for me, personally, I didn't think I had the greatest start, and then [I was] able to kind of refine everything and become more consistent."
Hand was lights-out for the Indians through the first three months of the season, starting the year a perfect 22-for-22 in save opportunities. After battling through some arm fatigue after July, the lefty was still able to finish 2019 with 34 saves, a 3.30 ERA and 84 strikeouts in 57 1 1/3 frames.
While Hand found the majority of his success in the first half of the season, Lindor and Santana were two of the most consistent players the club had from nearly start to finish. After Lindor was forced to miss the first 20 games due to injury, he was told he had to ease himself back into the game. But the shortstop took just one day off one week following his return before being penciled in the lineup for each game for the remainder of the year. In his fourth consecutive All-Star season, Lindor hit .284 with an .854 OPS, 32 home runs, 74 RBIs, 40 doubles and 22 stolen bases.
"If I'm healthy, I will play every day," Lindor said. "God gave me the health to play however many games straight I played this year, and that's what I did. I wasn't gonna take anything for granted. I missed the game early in the season. If I'm healthy, I'm playing. I don't care. One thing is being injured; another thing is having pain. It's different."
When Lindor wasn't healthy, Santana was there to carry the weight of the team, and he continued to do so throughout the year. The 33-year-old had a career year, hitting .281 with a .911 OPS, 34 homers, 93 RBIs, 30 doubles, 108 walks and his first All-Star Game selection. Santana's hot offensive year made it difficult for the members of the Cleveland chapter of the Baseball Writers' Association of America to choose between him and Pérez for the annual Man of the Year Award, as the differential in voting came down to just one vote. But the Tribe's backstop's surprising offensive season and MLB-leading defensive year pushed him over the edge.
Pérez logged career highs in OPS (.774), homers (24), RBIs (63) and slugging percentage (.452) in his first year as a starter, but he shined even brighter behind the dish. The 30-year-old compiled a franchise-record .997 fielding percentage (three errors in 1,137 total chances) and did not allow a passed ball in 118 games (993 2/3 innings). He was the only catcher in the Majors to catch more than 100 games without a passed ball and just the fourth backstop since at least 1930 to work a minimum of 118 games without allowing one. The last catcher to do so was Johnny Bench in 1975.
"I think, defensively, Roberto has always been a leader of our pitching staff," Indians president of baseball operations Chris Antonetti said. "He's extraordinary at leading a pitching staff. So we went in knowing that was a core strength of his and what he was able to do was, with consistent, regular at-bats, produce at offensive levels that he hadn't yet done. He put together one of the best all-around seasons for a catcher, not only in the American League, but in baseball."