Prospects Isan Diaz, Lewis Brinson called up
Neil Walker and Cesar Puello placed on 10-day injured list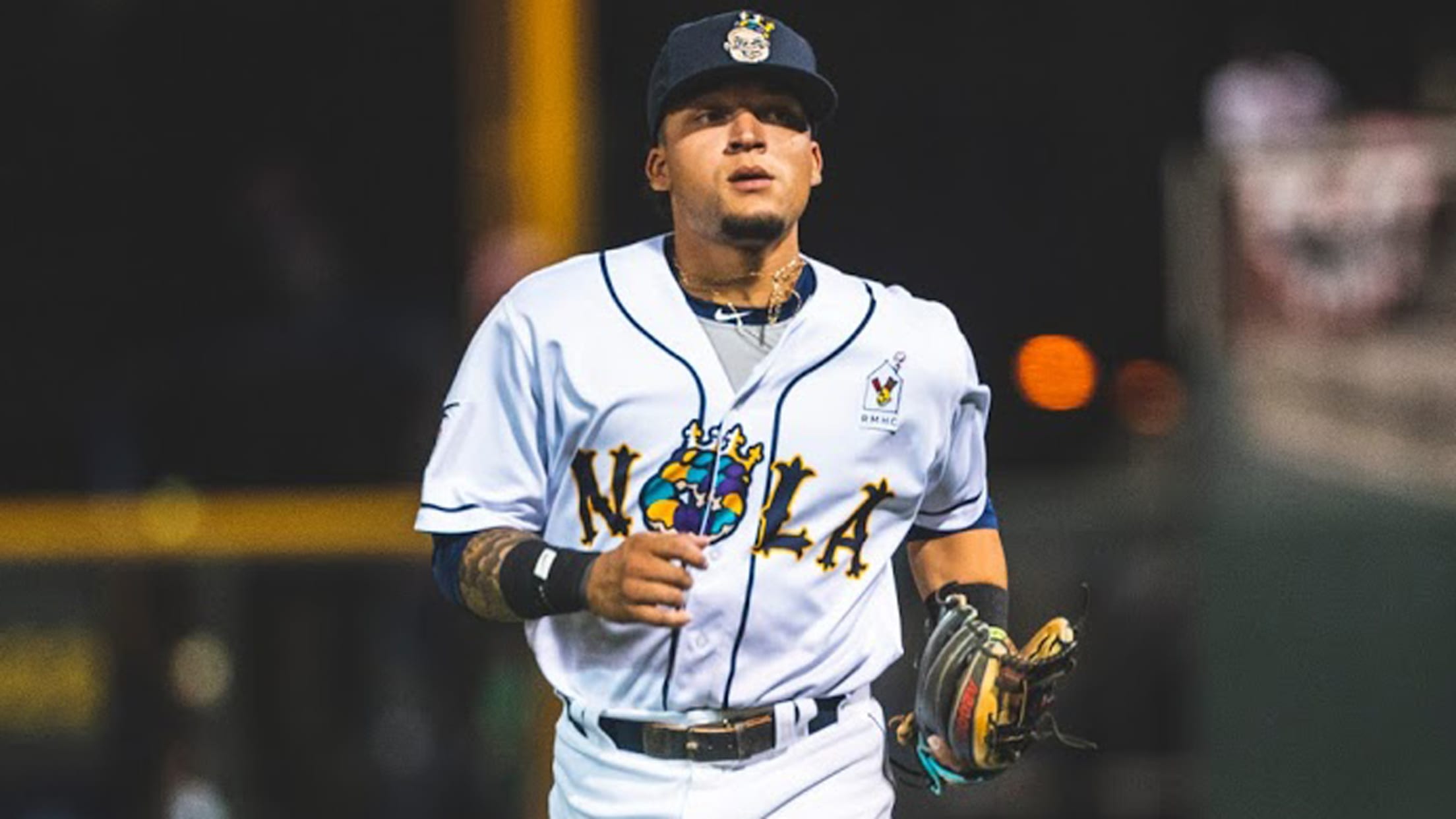 NEW YORK -- Prior to Monday's doubleheader, the Marlins recalled second baseman Isan Diaz and outfielder Lewis Brinson from Triple-A New Orleans, while placing infielder Neil Walker (right sprained index finger) and outfielder César Puello (left hip flexor strain) on the 10-day injured list. Both Diaz and Brinson, who came
NEW YORK -- Prior to Monday's doubleheader, the Marlins recalled second baseman Isan Diaz and outfielder Lewis Brinson from Triple-A New Orleans, while placing infielder Neil Walker (right sprained index finger) and outfielder César Puello (left hip flexor strain) on the 10-day injured list.
Both Diaz and Brinson, who came from the Brewers in the Christian Yelich trade, were in the starting lineup for Game 1 against the Mets and are expected to make an impact on the team in the final two months of the season.
Diaz is the Marlins' No. 5 prospect according to MLB Pipeline, as well as the No. 86 prospect in baseball and the No. 6 prospect at second base. Diaz, 23, was hitting .305/.395/.578 with 26 home runs and 70 RBIs in 102 games at Triple-A before his promotion.
"I was just being myself, just controlling what I can control, which is going out each and every day and playing the hardest that I can," Diaz said. "That's been my key this year. That's what I will continue to do up here in the big leagues."
The numbers don't tell the whole story, though, for the young man who brings plenty of excitement and energy on the field.
"He has a lot of swag, a lot of confidence," Brinson said. "That kid has so much confidence in himself and in his game. He is going to be great and I can't wait to play alongside him for a long time."
Diaz will be the everyday second baseman for Miami, with Starlin Castro moving over to third base.
Diaz received news of his promotion from Minor League manager Keith Johnson, and acknowledged that he was initially in shock. He immediately called his parents, who attended Monday's game at Citi Field.
"It's been a great day. I really couldn't sleep. I was really excited to come to the ballpark and just be here with the guys and get ready for this good day," Diaz said. "It has been a long time. I'm thankful it's finally here."
As for Brinson, the Marlins expect him to be consistent at the plate this time around. Early in the season, Brinson struggled, hitting .197/.247/.263 without a home run in 27 games during the first two months. In 81 games at Triple-A, Brinson was hitting .270/.361/.510 with 16 home runs, 16 stolen bases and 56 RBIs.
That difference can be attributed to Brinson's approach at the plate. He has begun to stand more upright in the batter's box, helping him recognize pitches a lot better. More than anything, he has tried to swing at better pitches in the zone.
"I went down there to take care of some business. I'm happy to be back with these guys," Brinson said. "I did some soul searching to refine myself and my game. I wanted to get back up here and contribute at the big league level.
"I worked on myself, found myself. I told myself, 'When you get back, you belong, you are going to stay there and be one of the best players in the league.' I had to tell it to myself every day. It helped me out while I was down there. … I saw the light at the end of the tunnel, but I got it done and I'm happy to be back."
Marlins tidbit
The Marlins activated right-hander Ryne Stanek from the 10-day IL. It's not known when he will play his first game for the Marlins after coming from the Rays in a Deadline trade that sent right-handers Nick Anderson and Trevor Richards to Tampa Bay.
Bill Ladson has been a reporter for MLB.com since 2002. He covered the Nationals/Expos from 2002-2016. Follow him on Twitter and Facebook.