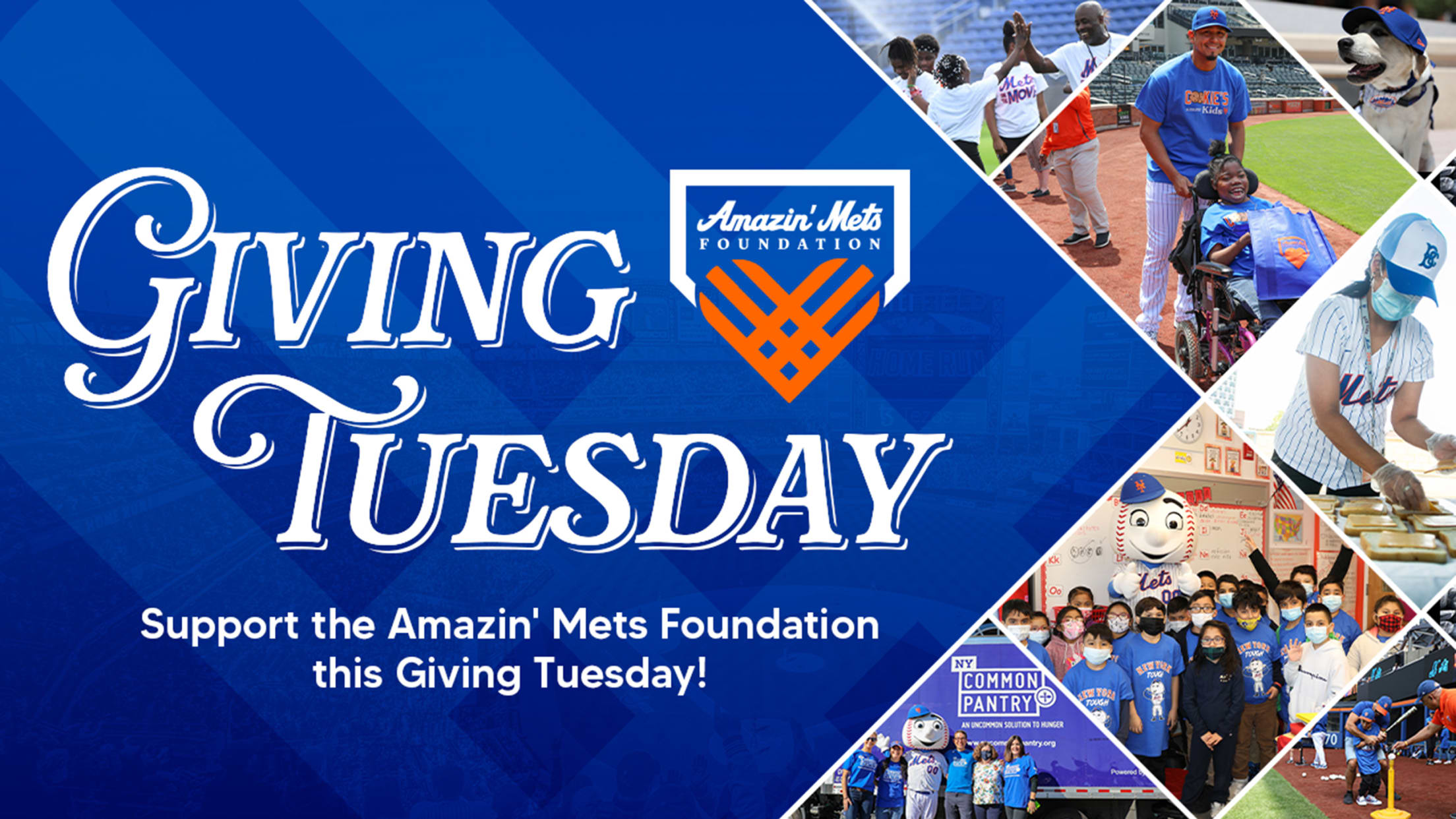 Support the Amazin' Mets Foundation this Giving Tuesday, November 29! For every donation of $50 or more, you will receive a code for a 20% off discount on select 2023 Mets tickets.
To be a champion, you need to stand for something. The Amazin' Mets Foundation is committed to providing needed services and opportunities to children, families, and under-served groups in our neighborhoods and communities. Together we can inspire change and make a lasting impact on and off the field, so join the "Generosity Movement" and support the Amazin' Mets Foundation on this National Day of Giving!
Discount codes will be received via email within 24 hours after successful donation to the Amazin' Mets Foundation's Giving Tuesday page. The unique code can only be applied to one purchase. There is a limit of one code per donor. Tickets are not available in all price levels or seating locations. Restrictions on seat locations apply and are subject to availability.