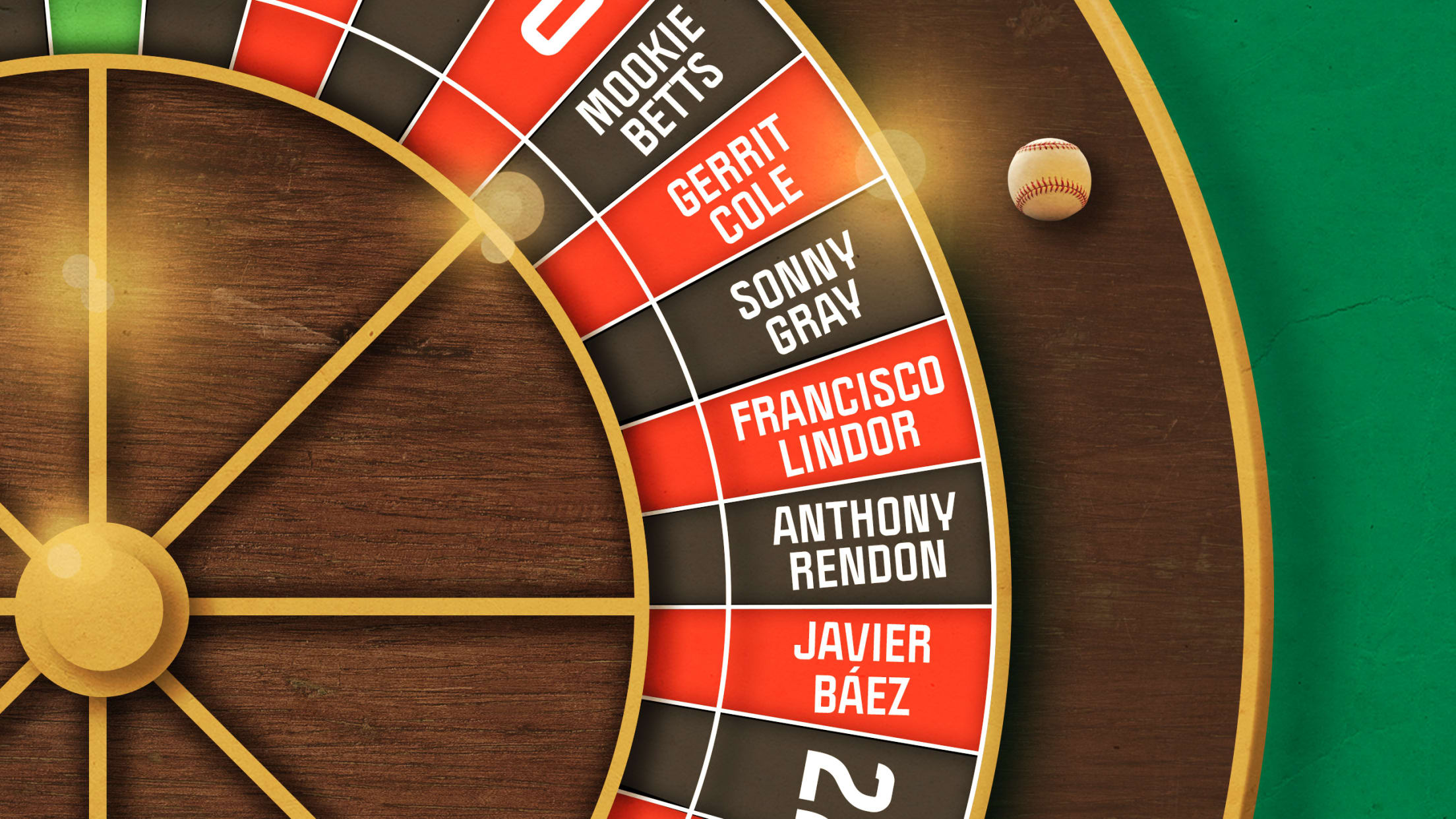 Scroll
Revisiting stacked 2011 Draft 10 years later
An MLB Draft is often only appreciated in retrospect, after the dues of development have been paid and the disappointments and pleasant surprises have played out.
But the 2011 Draft was, is and will forever be seen as special.
Months before the first selection was made, there was a buzz around the industry about the talent pool in play. And thanks to a transformation taking shape in baseball at that time, the financial investment made in that pool was enormous.
"When a Draft like that comes along, everybody's talking about it a year in advance," said Jim Callis, senior writer for MLB Pipeline. "Most years, when you talk to scouts about the Draft before the season, they're always wishing there was more talent. In 2011, there was not that thought."
The hype -- and the money -- have generally proven to be justified in the 10 years since. Sure, there were busts, as will always be the case. But they are offset by the sheer enormity of starpower associated with that class.
Gerrit Cole, Trevor Bauer, Anthony Rendon, Francisco Lindor and Javier Báez all went in the top 10 picks in 2011. George Springer, the late José Fernández, Sonny Gray and Kolten Wong were among the impact players taken elsewhere in a first round in which 31 of 33 players selected wound up reaching the big leagues.
And what truly puts 2011 among the best Drafts ever are the later steals -- Trevor Story in the supplemental first round to the Rockies, Marcus Semien in the sixth round to the White Sox, Kyle Hendricks in the eighth round to the Rangers and the mother of them all -- Mookie Betts in the fifth round to the Red Sox.
So many interesting storylines came out of that Draft. It included the son of the Great One (Wayne Gretzky's son, Trevor, an outfielder, was taken by the Cubs in the seventh round but was out of affiliated ball by 2016) and the great-nephew of the little one (Eddie Gaedel's 6-foot-3 great-nephew, Kyle Gaedele, went in the sixth round to the Padres but never reached the bigs). It heartwarmingly included two players who had recently suffered paralysis and another who was born deaf.
Daniel Camarena, himself a 20th-round selection by the Yankees, made his MLB debut on Thursday night. All he did was become the first reliever to hit a grand slam since Don Robinson pulled off the feat in 1985.
But all these years later, there are four particular storylines associated with the '11 Draft that are worthy of a deeper dive.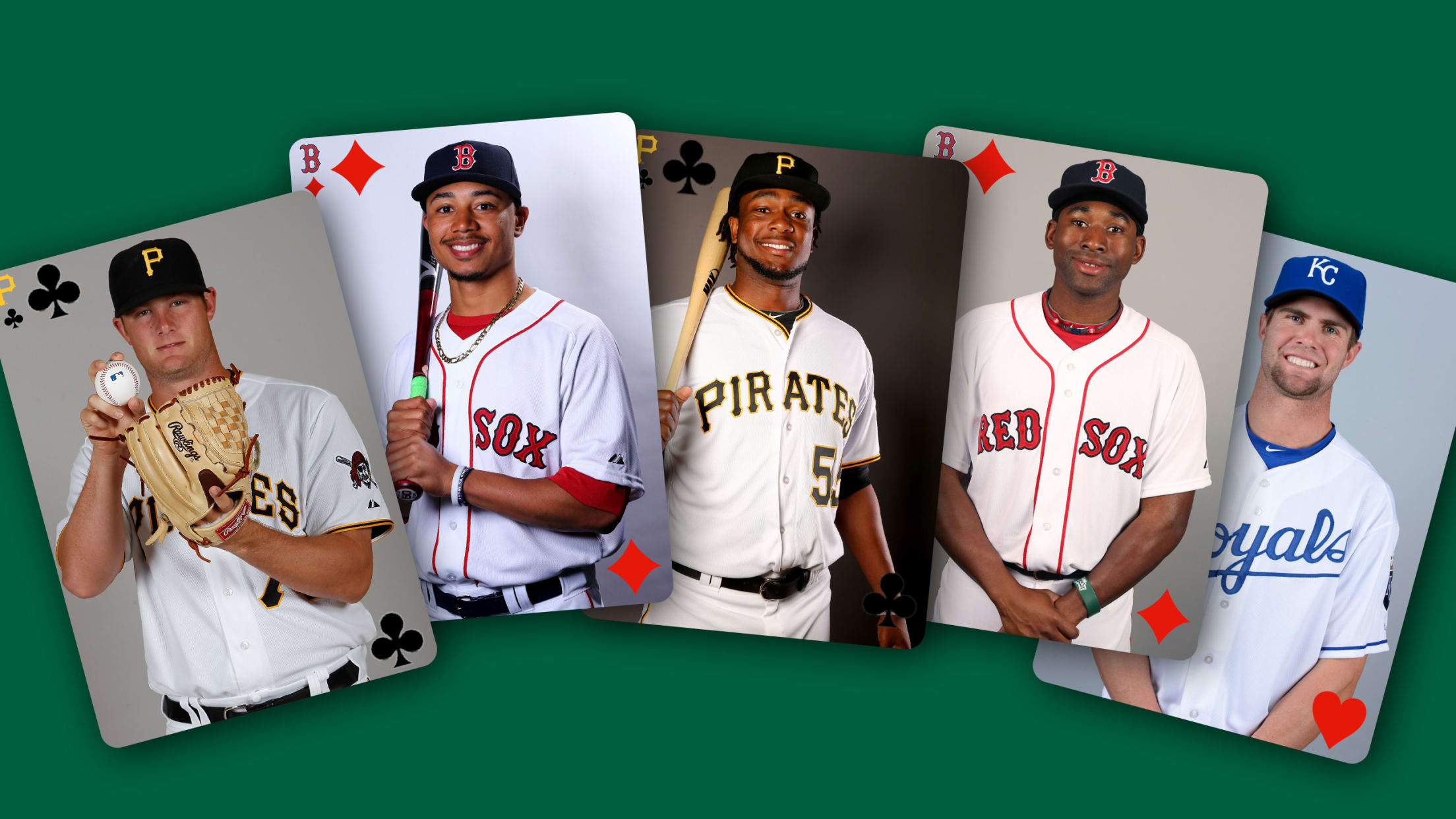 1. Big money, then and now
Prior to 2011, the amateur Draft had been something of an afterthought in the course of negotiations between MLB and the MLB Players Association. Draftees are not players' union members until or unless they reach the big leagues, and so the Draft-pick compensation realm of free agency was the only matter of real Draft-related interest in collective bargaining agreement talks.
That was changing, though, in the year in question. New CBA talks were looming, and teams and veteran players both had expressed concern about the dramatic rise in bonus payments for prominent Draft picks. Though the Commissioner's Office set recommended bonuses based on Draft position, these recommendations were largely ignored.
As one player agent put it, "It was the wild, wild west."
It would be months before a major change to the structure -- a signing bonus pool dictating how much a given team could spend on Draft bonuses, with tax penalties and potential Draft-pick losses the following year for teams going over their allotment -- would be cemented in the CBA. But in the spring and summer of '11, it was pretty widely assumed that a move toward a harder slotting system was in the offing. And that meant teams and agents/players all had to try to maximize their hauls in the final year of the "wild, wild west."
"Everybody knew," said Callis, "that there was a good chance this would be the last Draft where you could spend whatever you wanted."
No team better illustrates this point than the Pirates, who had the first overall pick.
Then under the leadership of general manager Neal Huntington, the Pirates knew they weren't going to vie for top-tier players in free agency. The Draft, under its former financial arrangement, was the place where they could conceivably outbid other ballclubs. It was a way to level the playing field. In Huntington's tenure, the Pirates had doled out huge bonuses to Pedro Alvarez and Jameson Taillon, so they had established a pattern of significant spending.
This time, they went all-in.
That the Pirates would take Gerrit Cole at No. 1 -- and that Cole would seek a record bonus amount -- was obvious. Far less obvious was the first pick of the second round, where Pittsburgh took first baseman Josh Bell from Dallas Jesuit College Prep. Bell had made it abundantly clear to teams that he had every intention of honoring his commitment to the University of Texas, so the Pirates' choice at No. 61 overall was a surprise -- and a gamble.
"Everybody was like, 'Whoa, what?'" recalled MLB Pipeline analyst Jonathan Mayo.
In the end, Cole got $8 million, which stood as the highest bonus ever given to a player until the Orioles' Adley Rutschman received $8.1 million in 2019. And Bell wound up forgoing college for a $5 million bonus -- the most ever given to a player taken outside the first round. The Bucs' big spending continued in the later rounds. The bonuses allotted to fifth-rounder Tyler Glasnow ($600,000) and ninth-rounder Clay Holmes ($1.2 million) far outpaced their Draft positions and would become impossible one year later. That may seem like a hefty amount, but compared to what a free agent on the open market might demand -- Cliff Lee, the top free-agent pitcher in the winter before the Draft, signed with the Phillies for five years and $115 million -- and this was the most efficient way for Pittsburgh to compete.
But the Pirates were far from the only team splurging on signing bonuses. The Red Sox spent more than $1 million apiece on sandwich-round selections Henry Owens and Jackie Bradley Jr., and they enticed fifth-round pick Mookie Betts to sign out of high school with a $750,000 bonus (about $600,000 over slot). The Royals gave No. 5 overall pick Bubba Starling a $7.5 million bonus that was the highest ever for a high school selection.
With so much money at stake that summer, many negotiations came down to the wire as the midnight ET deadline on Aug. 15 approached.
"Everybody just waited," said Cleveland's then-scouting director Brad Grant. "There was really no negotiation at all during the course of the summer. Then our first conversation with Francisco [Lindor] was an hour and a half before the deadline. Then nothing for another 45 minutes or so. Then 15 minutes before the deadline, we talked again."
Between the last-minute nature of the negotiations and the rules prohibiting teams from announcing over-slot deals in advance, a whopping $132 million in bonuses -- and another $7 million in total guarantees through big league contracts -- were announced on signing deadline day alone.
All told, teams spent $228 million and $236 million in total guarantees that year.
The most expensive Draft class in history has only become more expensive in the years since. Betts ($365 million with the Dodgers) and Lindor ($341 million with the Mets) have the second- and third-most lucrative contracts in MLB history in terms of total value. Cole ($324 million with the Yankees) ranks seventh overall and No. 1 among pitchers. Trevor Bauer's $34 million in average annual value with the Dodgers ranks sixth all-time, and Anthony Rendon ($245 million with the Angels) and George Springer ($150 million with the Blue Jays) also got nine-figure deals.
The wild, wild west is over. But the money associated with the 2011 Draft is still pretty wild.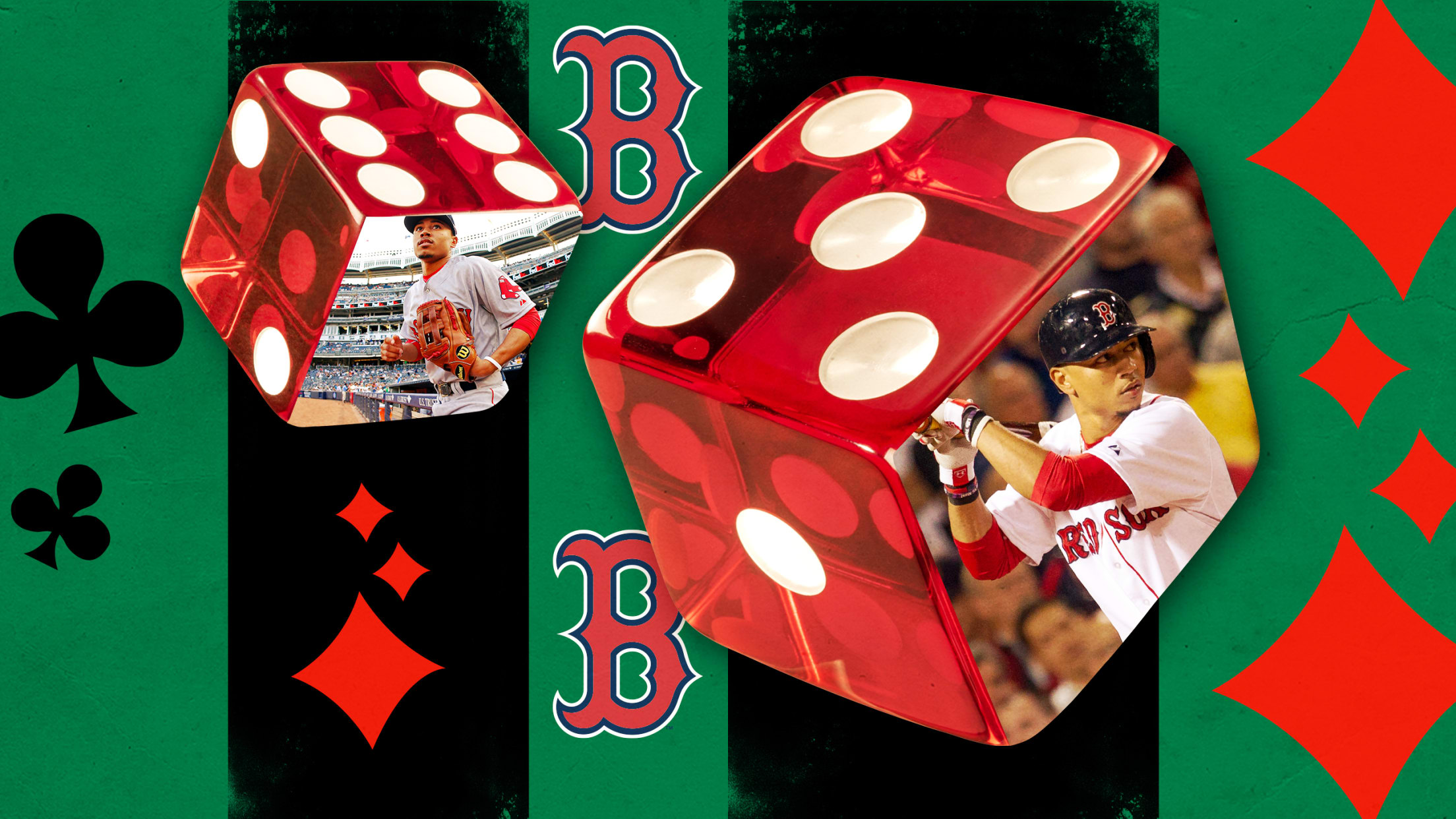 2. Mookie went where??
Mike Trout's selection at No. 25 overall in 2009 is one of the more mystifying examples of a great talent falling farther than he should. But not even Trout has anything on Mookie Betts getting taken in the fifth round two years later.
Now, granted, signability concerns played a big role in Betts dropping down -- or off -- Draft boards. As mentioned above, the Red Sox went way over slot to sign Betts for $750,000. As a big-market club operating in an era before Draft bonus pools, they had plenty of capital to take such a gamble.
But let's be clear: Even the Red Sox let Betts slide to No. 172, despite having him as a potential second-rounder on their Draft board.
So their conviction had its limits.
"We got him, but we waited until the fifth round on a guy that everyone [with the Red Sox] graded as an excellent athlete, excellent instincts, plus hitter, plus runner," then-Red Sox scouting director Amiel Sawdaye told MLB.com years later. "The only thing lacking in our reports was power. But if you're telling me we're getting a plus defender in the middle of the field, shortstop or second base, who's a plus hitter, plus approach, plus runner with excellent instincts, how did we wait that long? If we lose that player with those reports and that much conviction on him, that's a huge mistake."
Many teams made a mistake on Betts. They were scared off by his 5-foot-10, 160-pound frame, the aforementioned power concerns and/or the shape of his uncharacteristic swing. Betts had blazing bat speed, but in many ways, he looked unpolished and in need, perhaps, of collegiate development.
He was playing shortstop, and he went behind the bag, extended his glove and then flipped the ball behind his back and made a perfect feed to second base. At that point, I said to myself, 'OK, let's see what else you can do.'

Red Sox area scout Danny Watkins, after seeing Mookie Betts
It was a single play during a Tennessee Baseball Coaches Association showcase in Murfreesboro, Tenn., that enticed Red Sox area scout Danny Watkins.
"He was playing shortstop, and he went behind the bag, extended his glove and then flipped the ball behind his back and made a perfect feed to second base," Watkins said. "At that point, I said to myself, 'OK, let's see what else you can do.'"
Where Boston became even more convinced of Betts' ability was off the field, with their use of "neuroscouting." Under Theo Epstein, the Red Sox were one of the first teams to implement complicated cognitive tests into their amateur player evaluations. Betts met with Watkins one day on his lunch break in an empty classroom at Overton High School in Nashville, and he was put through a series of video games that measured his hand-eye coordination and his ability to think quickly.
"I didn't understand the neuroscouting, I just knew that I was supposed to give it," Watkins said. "But I stood over the shoulder of many players who I thought did horribly on it, and it turned out I was wrong. And I stood behind players and watched them take it and thought, 'Well, this guy's dominating this little game.' And turns out, they didn't do quite as well."
As he began the test, Betts thought to himself, "What does this have to do with baseball?"
But whether he realized it or not, this sort of test was second-nature to Betts, even beyond his baseball background. As a high school point guard, his ability to see the floor and think on the fly stood out. His coordination had helped make him an exceptional bowler, too. Perhaps unsurprisingly, then, the player who would go on to wow us with his instincts on the field impressed the Red Sox with his results on that unusual exam. It was a small piece of the puzzle that led to them investing so heavily in Betts.
"At that point, we didn't know enough about neuroscouting to really carry enough weight to say, 'Oh my God, this guy was one of the top scores that we've had!'" Sawdaye said. "[But] I think that that was a portion of the data that made us feel good."
Betts' arrival to Boston, therefore, was part-science, part-scouting and, yes, part-signing bonus. He became the backbone of a Draft haul that also included center fielder Jackie Bradley Jr., right-hander Matt Barnes and catcher Blake Swihart, all of whom were on their 2018 World Series championship roster.
So you could say Boston aced its Draft test, too.
3. The Reds' what-if
A great, largely untold story of the 2011 Draft actually has nothing to do with the 2011 Draft itself. It's the story of the player who, sadly, has become one of Major League Baseball's all-time what-ifs.
But this what-if is a twist on José Fernández's tragic tale.
What if Fernández had not been drafted out of high school by the Marlins in the first round in 2011 but, rather, signed -- as a free agent -- by the Reds, about six months earlier?
At first glance, that might not seem possible. Generally speaking, high school players can only be drafted after they have graduated and before they attend college or junior college. Fernández didn't graduate from Tampa's Braulio Alonso High School until June 2011, and so one would assume he was not Draft-eligible until that time.
Indeed, that's what every team in MLB assumed.
Every team, that is, but the Reds.
One day in the fall of 2010, Reds scouting director Chris Buckley was reading the Tampa Tribune's sports page when he came across an article about Fernández's strong performance in the World Wood Bat Association's World Championship tournament, which the Reds and other clubs had scouted. What caught Buckley's eye was a mention in the story of Fernández having missed his sophomore year of high school while trying to defect from Cuba (Fernández was jailed after three unsuccessful attempts before finally getting to Mexico and then the United States on his fourth try).
A lightbulb went on in Buckley's brain. Within the actual rule is a stipulation that a player is Draft-eligible if his high school athletic eligibility has expired, not necessarily when he graduates. A call to the Commissioner's Office confirmed Buckley's theory that, because Fernández was four years removed from his high school entry, he could conceivably qualify as having been passed-over in the 2010 Draft and be eligible to sign as a free agent.
"It was really dumb luck that I happened to live in town and just happened to read this story out of interest because the kid was a good prospect," Buckley said. "Then the competitive side of you says, 'OK, it's not our job to tell everybody else what's happening.'"
Among the select few who took note of Fernández's unusual situation was the angry parent of a player from an opposing club that had been stymied by Fernández's sizzling stuff. Her complaint led to a ruling by the Florida High School Athletic Association (FHSAA) that Fernández was ineligible to pitch his senior year. And so the Reds, who had already scored a major coup in signing Cuban import Aroldis Chapman earlier in the year, were ready to pounce.
The Reds reached out to Team One Management, the agency advising Fernández. Rich Arena, who is currently a special assignment scout for the Marlins, was the scout working for Team One that had aligned him with the agency at the time.
"The Reds were the only team that called me," Arena said. "I told our guys, 'We will be a big-time agency and all over ESPN tonight if we do this.'"
Both Buckley and Arena recalled a gathering at the Winter Meetings in Orlando, Fla., in December in which an offer was made. Less clear is the exact amount of money. Buckley remembered it as somewhere in the neighborhood of $2 million, Arena believed it was closer to $3.5 million.
Ultimately, though, Team One's lawyers did not want the young and fledgling agency to risk upsetting other teams -- and potentially MLB itself -- by taking an unorthodox approach with one of its first major clients.
Fernández wound up winning an appeal of the FHSAA's initial ruling and finishing his high school career. But the situation still bothers Arena, who said Fernández was only informed about the Reds' interest after the offer had passed.
"This is the start of the reason I'm back in professional baseball and not an agent," Arena said. "I was wholeheartedly behind [Fernández] signing. We weren't doing our due diligence in not bringing this out, because he had the option of becoming a free agent. But our lawyers who sat behind a desk and not in the trenches didn't want to ruffle any feathers."
So Fernández ventured off to what turned out to be a dominant "senior" year. And in the 2011 Draft, the Marlins snagged him at No. 14 overall… 13 picks before the Reds took a different high school right-hander named Robert Stephenson with their first selection.
The 2013 NL Rookie of the Year, Fernández was on track to become one of the premier pitchers of his generation until his untimely death at age 24 in a boating crash off the coast of Miami Beach on Sept. 25, 2016. We'll never know where his great talent might have taken him.
Nor will we ever know how different his baseball story may have been with the Reds.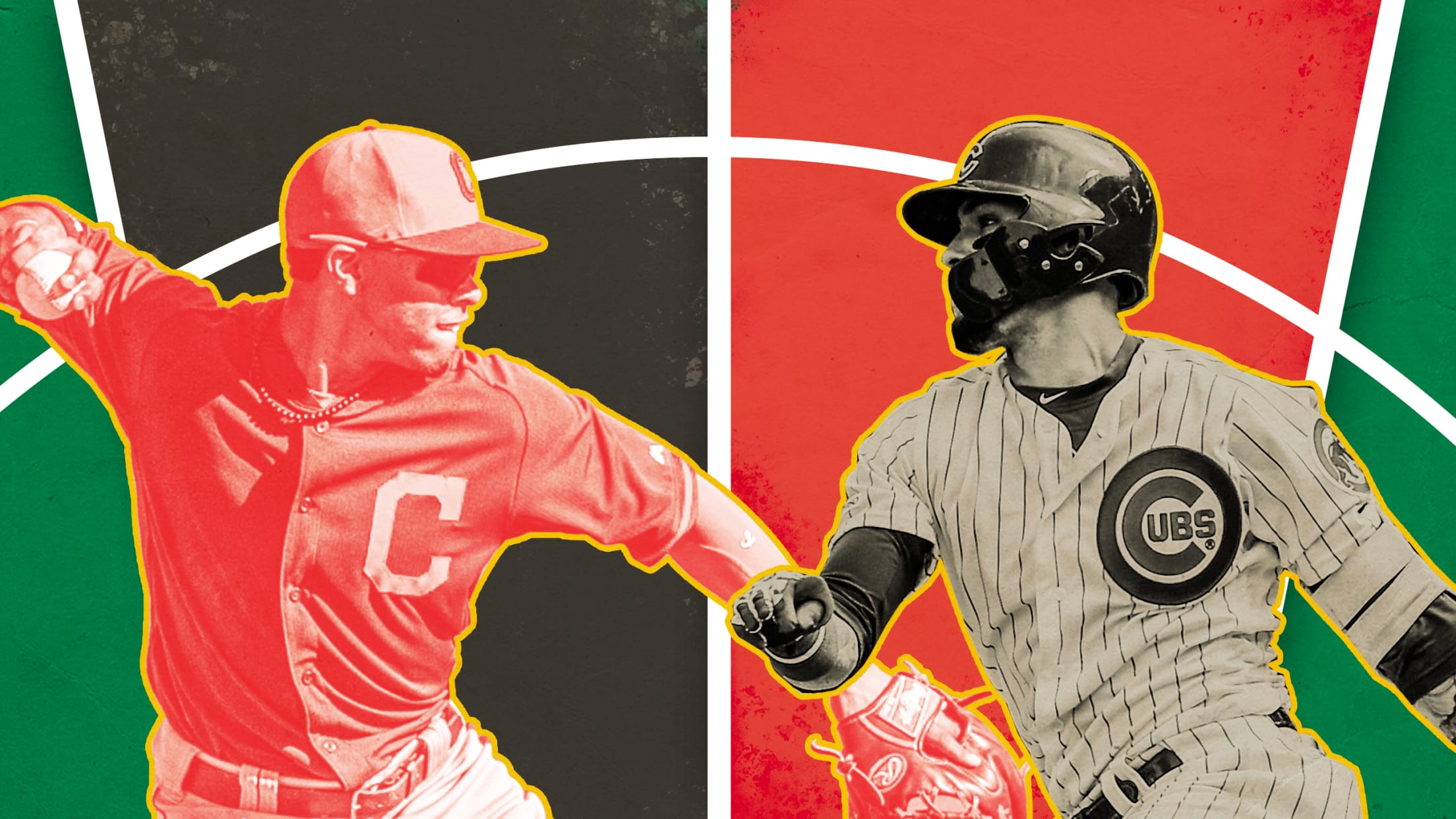 4. The shortstop showcase
Scouting was an oddly efficient enterprise in the lead-up to the 2011 Draft. Six of the year's top nine picks came from three specific areas of the country.
A decade before Jack Leiter and Kumar Rocker provided a 1-2 pitching punch at Vanderbilt, UCLA had the terrific twosome of Gerrit Cole and Trevor Bauer, who would become just the second pair of teammates to go in the top three picks of the Draft (following Arizona State's Bob Horner and Hubie Brooks in 1978) and the first pair of pitching teammates. But their polar opposite personalities also made them rivals.
Meanwhile, just outside Oklahoma City, there were two high school right-handers -- Owasso's Dylan Bundy and Broken Arrow's Archie Bradley -- attracting attention. Bundy, who would go fourth overall to the Orioles, was one of the most polished high school pitchers in history. Bradley, who went seventh to the D-backs, had committed to play quarterback at Oklahoma but wowed baseball scouts with a fastball that could reach 100 mph and a terrific curveball.
"Bradley beat Bundy's team in the [Oklahoma 6A] state championship game," Callis said. "Bundy had pitched in the quarterfinals like two days earlier, so they didn't match up."
To see a true match up of top-end talents in the 2011 Draft pool, a single game at a college prep academy in Florida was the place to be. Among scout types, Cleveland's then-scouting director, Brad Grant, is probably not alone in his ability to recite the date from memory:
"Feb. 17, 2011."
That was the day the baseball teams from Montverde Academy, a boarding school west of Orlando, and Arlington Country Day School, a private school in Jacksonville, Fla., faced each other at Montverde's home field. Though the two schools' respective, Puerto Rico-born shortstops -- Francisco Lindor and Javier Báez -- had played against each other a couple times previously, this game less than four months before the Draft carried a different intensity.
"That was like a mini-World Series," Báez said when the two faced each other in the actual World Series five years later.
The stands at what would eventually be known as Francisco M. Lindor Field were filled not only with a couple hundred of Lindor's classmates but also more than 100 Major League scouts and executives. With the college season yet to begin and Spring Training camps having just opened in the Sunshine State, this prep pairing became an industry event.
Florida was high school shortstop central at that time. There was Pace High School junior Addison Russell attracting attention a year ahead of his Draft eligibility, and there was Lake Worth, Fla., prep standout Trea Turner getting eyes before ultimately honoring his commitment to North Carolina State.
Lindor and Báez, though, were the real focal points.
Especially on Feb. 17.
That was probably the best high school game I've ever gone to, just in terms of the talent on the field. The energy they play with and the skillset they have, you felt it right from BP to the game.

Former Cleveland scouting director Brad Grant
The show started before the game did. Lindor put on a fun fielding display during infield drills, only to be one-upped by Báez's flair-filled retort. During the visitors' batting practice, Lindor hung around to gawk as Báez crushed home run after home run, peppering the football field that sat beyond the left-field wall with his majestic drives.
In the game itself, Lindor went 3-for-3 with a walk. Báez was 0-for-3 when he came to the plate a final time and, with two strikes, ripped a triple to the opposite field.
Báez's team won, 10-5, but the score was ultimately inconsequential. It was the experience of watching two teenage talents -- both of whom had moved from Puerto Rico to Florida at age 12 to give themselves just this sort of opportunity to impress the right people -- good-naturedly trying to outdo each other with every play and every swing that sticks in the memories of those who were there.
"That was probably the best high school game I've ever gone to, just in terms of the talent on the field," Grant said. "The energy they play with and the skillset they have, you felt it right from BP to the game."
A short time later, Grant's Cleveland club had a decision to make at No. 8 overall: Lindor or Báez. True to the scouting consensus, the Tribe ultimately felt that Lindor was more of a lock to stay at shortstop and that his bat would be more consistent with that of Báez, whose swing-and-miss profile was and is a limitation. (Anybody who tells you they foresaw the kind of power Lindor would provide at the peak of his big league powers is lying.)
So Lindor went eighth to the Indians, and Báez followed right behind at No. 9 to the Cubs.
"You've got the calm, and you've got the storm," said Tim Wilken, who was the Cubs' scouting director at the time. "Lindor plays with a wonderful pace, he's really under control, almost cerebral in a sense. And Javy's like the wild colt that's eventually going to turn into quite the horse."
That Lindor was available to Cleveland at No. 8 can ultimately be attributed to a mistake on the part of the Mariners, who had it down to either Lindor or Virginia lefty Danny Hultzen at No. 2 overall. Seattle went with Hultzen, who wound up batting shoulder issues and only pitching six innings (none for the M's) in the big leagues.
"I use that example when people say, 'Why would you take a high school shortstop over a college arm?'" Mayo said. "Well, you know, here's this story as an example. I feel bad for Danny Hultzen. Everybody thought he was going to be good. But it just goes to show you don't know."
As capricious as Draft positioning may be, the industry essentially got it right on the order in which Lindor and Báez were prioritized and picked. They have both had fantastic Major League careers, but, slow start with the Mets aside, Lindor has had the better career, to date.
With so much in common, so much shared ground, it is only natural that the two became legitimate friends during their professional careers. They even had a Thanksgiving dinner together at Báez's home one year. But these are two of the more demonstrative, energetic players in MLB. Whenever they meet and wherever they go, they are trying to outmaneuver each other -- never more than when Báez's Cubs took down Lindor's Tribe in one of the great World Series of all-time.
So while what happened at Monteverde Academy on Feb. 17, 2011, was a showcase, the show goes on in MLB.
credits:
Anthony Castrovince has been a reporter for MLB.com since 2004. Read his columns and follow him on Twitter at @Castrovince. Design by Tom Forget.