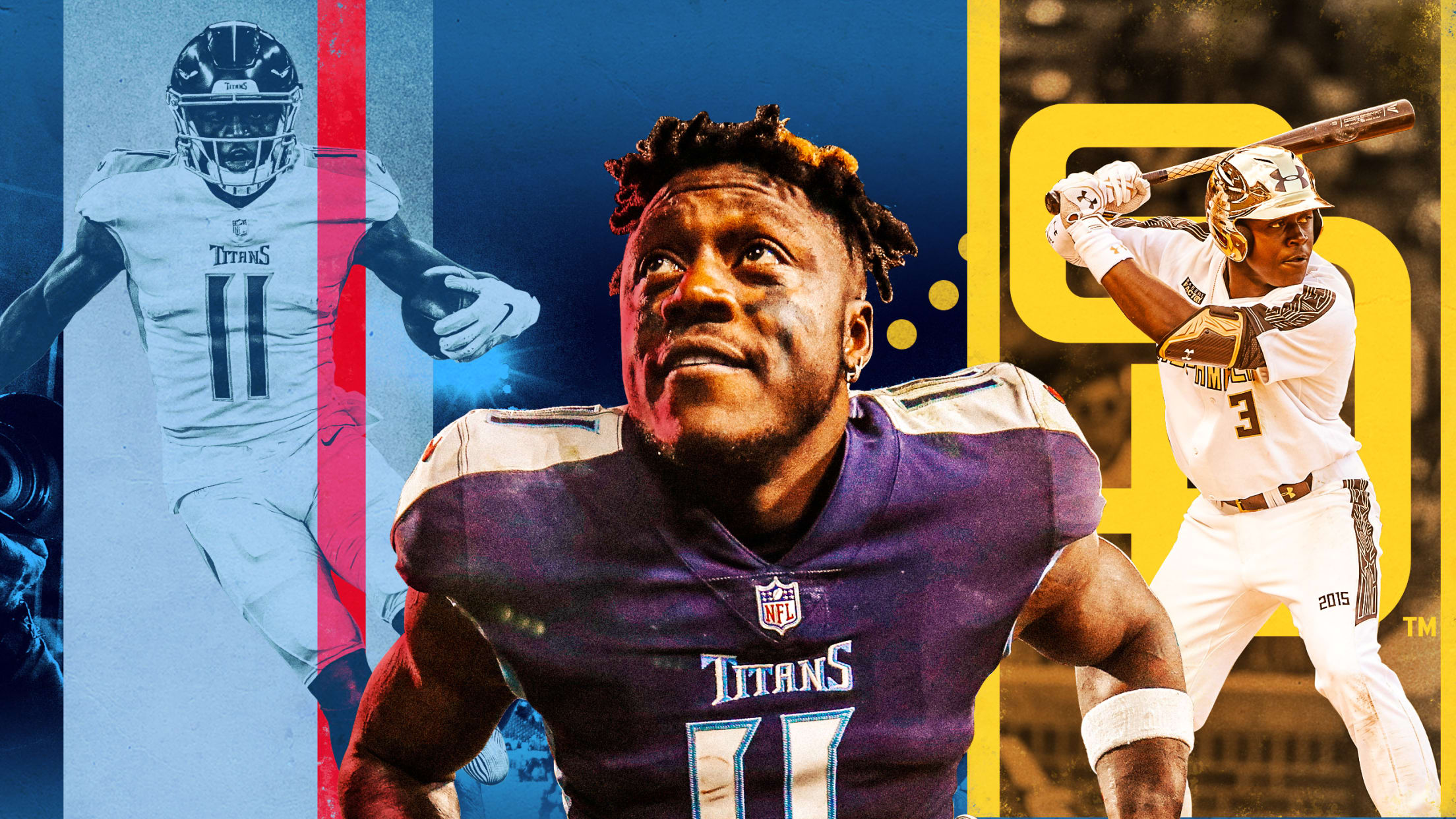 Scroll
Is this NFL WR keeping his baseball option open with Padres?
SAN DIEGO -- Padres area scout Stephen Moritz only needed to watch this speedy center fielder run the bases one time to know he was watching a special athlete -- an athlete who was almost certainly bound for big things at the professional level.
The 18-year-old Starkville High School senior was on first base when the next batter ripped a liner toward left field. He got around second and third base with ease -- "making the field look small," Moritz recalls. Then, he headed home, directly in Moritz's line of sight.
"It was like watching a grown man on a field of high schoolers," Moritz said. "Like, 'Oh my God, this dude just scored from first, easy.' ... The first time I saw him, I knew this was a different kind of athlete than 99 percent of the players we were going to scout."
Moritz wasn't wrong. That kid from Starkville High School in Mississippi has already been an All-Star, and he's made a name for himself with big plays in the postseason.
Just not on the baseball field. That kid is Titans wide receiver and one-time Padres prospect A.J. Brown -- who, as you may have heard -- can't quite shake his love of baseball.
Brown's Titans were eliminated by the Bengals in the AFC Divisional Round last month. Shortly thereafter, the third-year wideout took to Twitter to rehash his desire to channel his inner Bo Jackson.
At the very least, Brown thinks he'd do better than another multisport athlete who tried his hand at baseball.
Presently, Padres officials are choosing to view those tweets as Brown simply finding a way to publicly express his love of baseball. He's done that often in the past. Brown has routinely touted the ways in which playing baseball has helped him succeed on the football field.
"I tell a lot of guys, 'Man, you catch the ball with your eyes,'" Brown told ESPN in a 2020 story. "Baseball really helped me out with that for football. When you're tracking a ball, especially a deep ball, it helped me a lot. I played center field in baseball. On a deep pass in football, you judge it and go track it just like a center fielder."
Brown hasn't formally reached out to the club with his interest in returning to baseball, and the Padres view that possibility as very unlikely (though they might check in with Brown's camp, just to be sure). That said, Brown's recent tweets have stirred some in the organization to wonder what type of player the 24-year-old might be right now had he committed to baseball instead.
"I put an everyday [player] grade on him at the big league level," said Moritz, who scouted and signed Brown in 2016. "Right, wrong, indifferent, who knows? But I believe that with the athleticism -- and he really loved the game, so he was going to work at it -- there was a chance for him to be an everyday center fielder."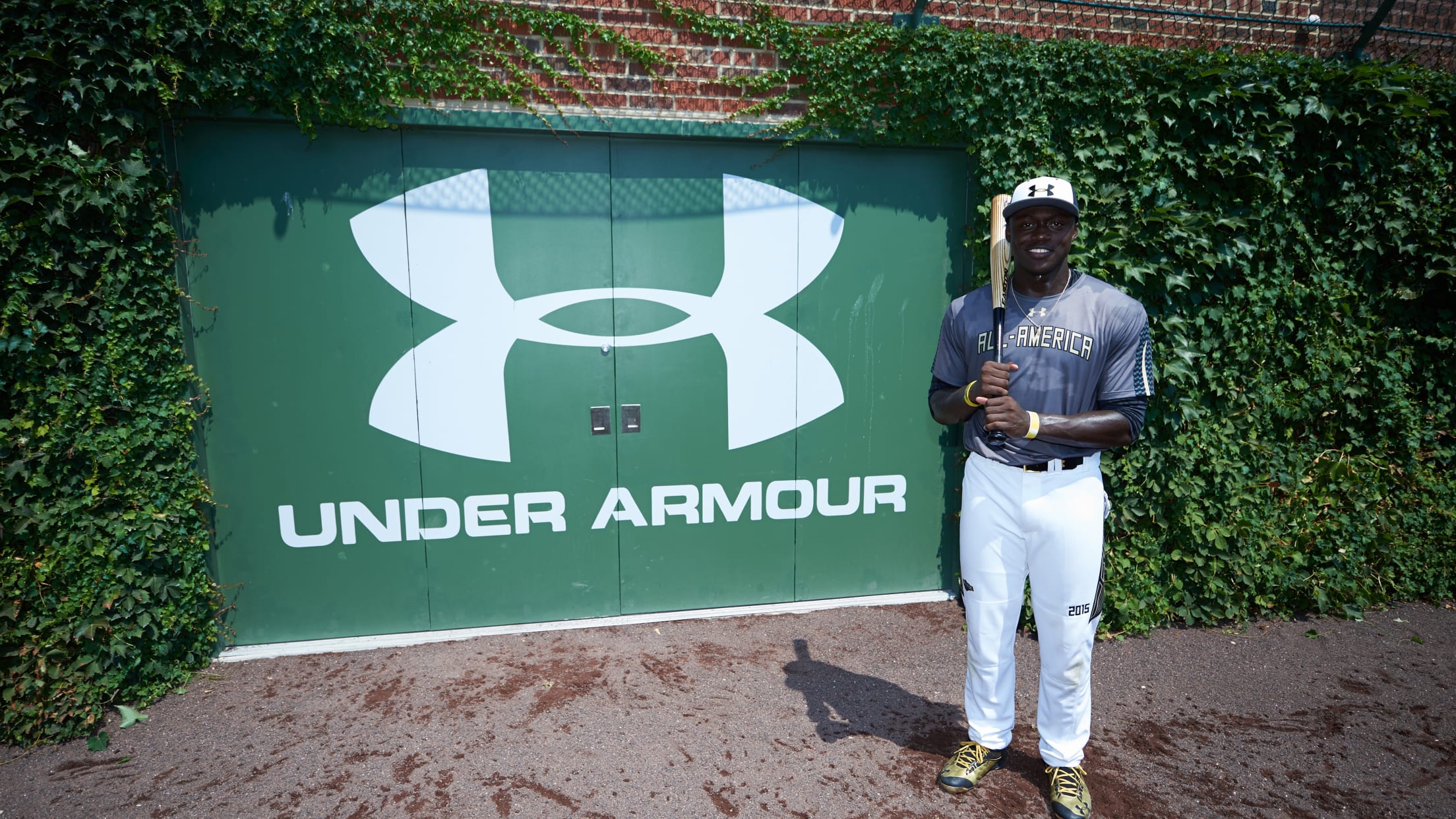 Heck, they wouldn't have spent a Draft pick on him if they didn't believe it.
Brown was always forthright with the Padres about his dream to play football at Ole Miss -- and then, if everything went according to plan, in the NFL. But he also made clear his love of baseball, his father's favorite sport. According to Moritz, Brown played the game with unadulterated joy -- "reckless abandon, in a good way, like, 'I'm just going to go out here and play like I would in the backyard and have fun.'"
The decision to select Brown was a risk-reward proposition. Padres general manager A.J. Preller treats Draft capital like gold, so there was no shot he'd have taken Brown in one of the earlier rounds, knowing what he knew about the Ole Miss commit. But as the Draft ticked into its third day, Brown's name was still on the board.
"If you can get him in a spot where you don't feel like you're sacrificing too much in the Draft, you're getting a guy that's very talented with the idea that you never know what's going to happen down the road," Preller said.
Sure enough, the Padres snagged Brown in the 19th round with the 564th overall pick. Not bad for a player with a potential Major League ceiling -- however unlikely it was that he'd play.
"We knew, with his football exploits, that that was probably going to be his path," Preller said. "But it was an opportunity to get a guy that we thought was talented and to bring him into the organization, and at least see if it would be an option down the road if the football path didn't work out.
"Obviously, he's done well for himself, going down that football path."
No kidding. Brown was a first-team all-SEC receiver twice at Ole Miss. After he was selected by the Titans in the second round of the 2019 NFL Draft, Brown made the All-Rookie team in '19 and the Pro Bowl in '21.
Before any of that, Brown had a decision to make.
"He definitely wasn't just this raw high school athlete who played football and just kind of played baseball on the side," Moritz said. "No, he was a baseball player, too."
The reports on Brown as a baseball player are intriguing enough. In 2015, Brown became just the second player to participate in the All-America Game in both football and baseball, joining Kyler Murray. Here's Brown's blurb in the player packet given to scouts at the All-America baseball game:
A.J. is a physical specimen who plays the OF in baseball and WR in football. He swings the bat with authority from the right side and is one of those special players who have the ball make a different sound off their bat. His WR speed and natural instincts allow him to play CF and the upside for A.J. on the baseball diamond is tremendous.
One evaluator who scouted Brown noted "power, speed and defense were his calling cards." The biggest question mark? "Swing-and-miss concerns."
In a way, that jibes with what Moritz saw. Brown's swing would've been a project. But the work ethic was there. And it's not like Brown didn't have the tools to put it all together -- the bat speed, the raw power, the feel for hitting.
One pitch stands out starkly in Moritz's mind. The opposing pitcher challenges Brown up-and-in with a fastball.
"It was basically at the letters," Moritz said. "He kept his hands on top, found the barrel and drove it out of the ballpark. I'm the only scout there, and I'm like, 'Whoa. This is awesome.'"
In the summer of 2016, Brown signed with the Padres, who knew full well that he was headed to Oxford, Miss., to play football that fall. Still, that deal meant that Brown would have access to the Padres' facilities in Peoria, Ariz. He could train with the team all summer if he wanted.
In fact, when spring practice was finished after his freshman and sophomore years of college, Brown did join the Padres at extended Spring Training. His stints only lasted a few days, and he didn't see game action. He merely shook off the baseball rust, taking batting practice and shagging fly balls -- tantalizing as ever.
That tradition ended when Brown was drafted by the Titans in 2019. Since then, the Padres have only been able to watch their one-time Draft pick from afar. Brown even carried Moritz's fantasy team to the playoffs in '20.
"If I drafted him in real life, I'm definitely going to draft him on my fantasy team," Moritz chuckled.
All the same tools are there, Moritz says. He sees them whenever he watches the Titans play. A.J. Brown, the NFL wide receiver, is very clearly the same A.J. Brown who covered the gaps with ease on high school ballfields in central Mississippi.
"The ball-hawking skill, the way he can go up and make a catch -- he was like that in center field," Moritz recalled. "His first steps might not have always been perfect. But he had this innate ability to track a ball down."
Still does, only now that ball is pigskin and not cowhide.
And who knows? Maybe Brown still has the same knack for tracking down cowhide?
If so, the Padres own his rights, and their phone lines are open.