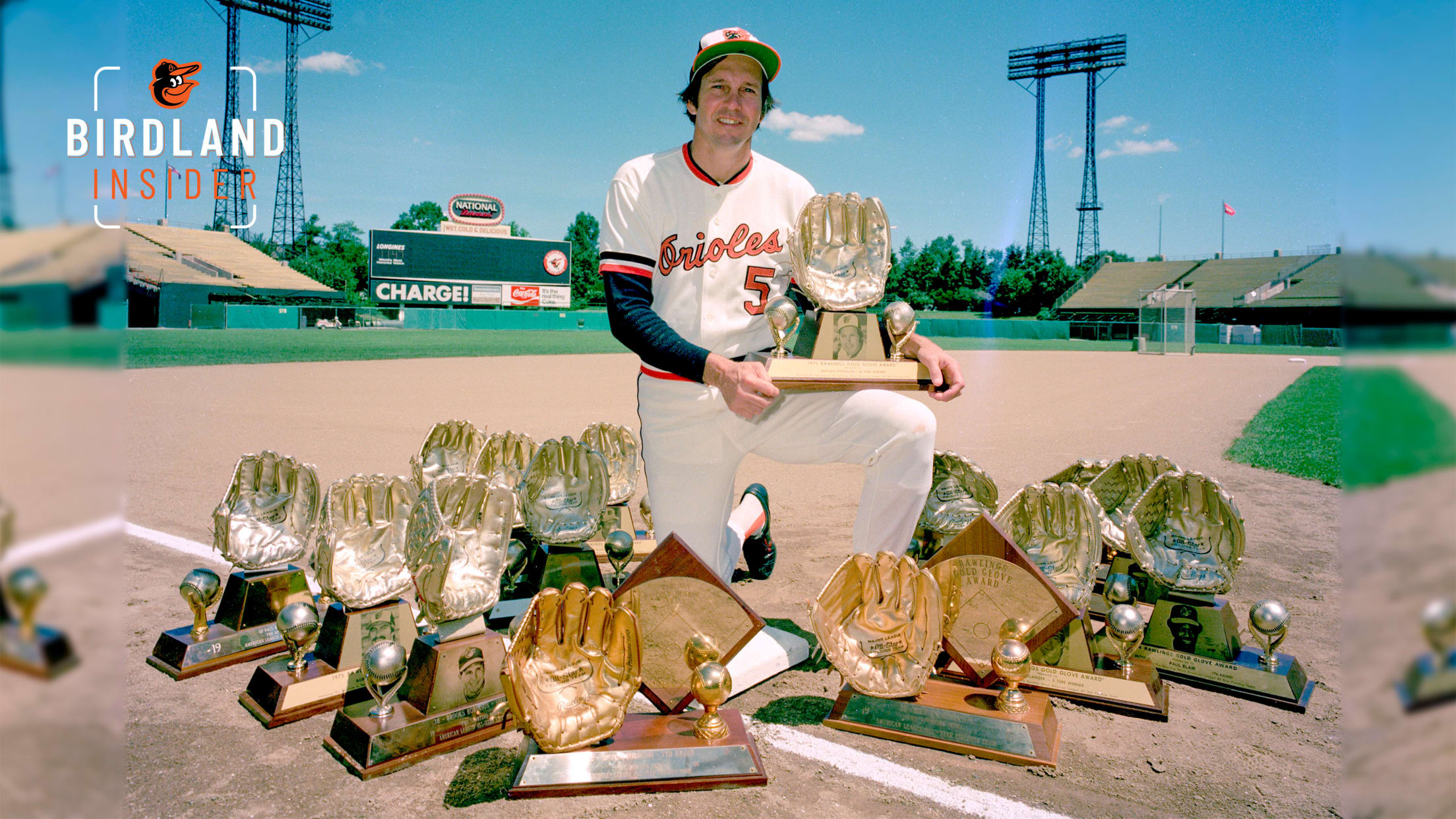 Scroll
Becoming Mr. Hoover: Brooks Robinson clinched his Hall of Fame plaque in the 1970 World Series
The rest of the baseball world learned in 1970 what Orioles fans had known for a decade: that Brooks Robinson was the greatest third baseman in the game's history.
Sure, he had already won both an American League (1964) and All-Star Game (1966) Most Valuable Player Award, but Robinson was hardly a household name outside the Baltimore area. In those halcyon days – before all-sports television networks showed every high (and low) light, before every regular season game was available for viewing on cable, satellite, or the internet – there was only the occasional appearance on NBC's Saturday "Game of the Week," dominated by a handful of marquee teams. The World Series allowed players to catapult onto the national stage.
Brooks Robinson was a virtuoso at his position, and Memorial Stadium was his Carnegie Hall. His performance in the 1970 World Series, when he almost singlehandedly took apart Cincinnati's "Big Red Machine," cemented his place in baseball's annuls.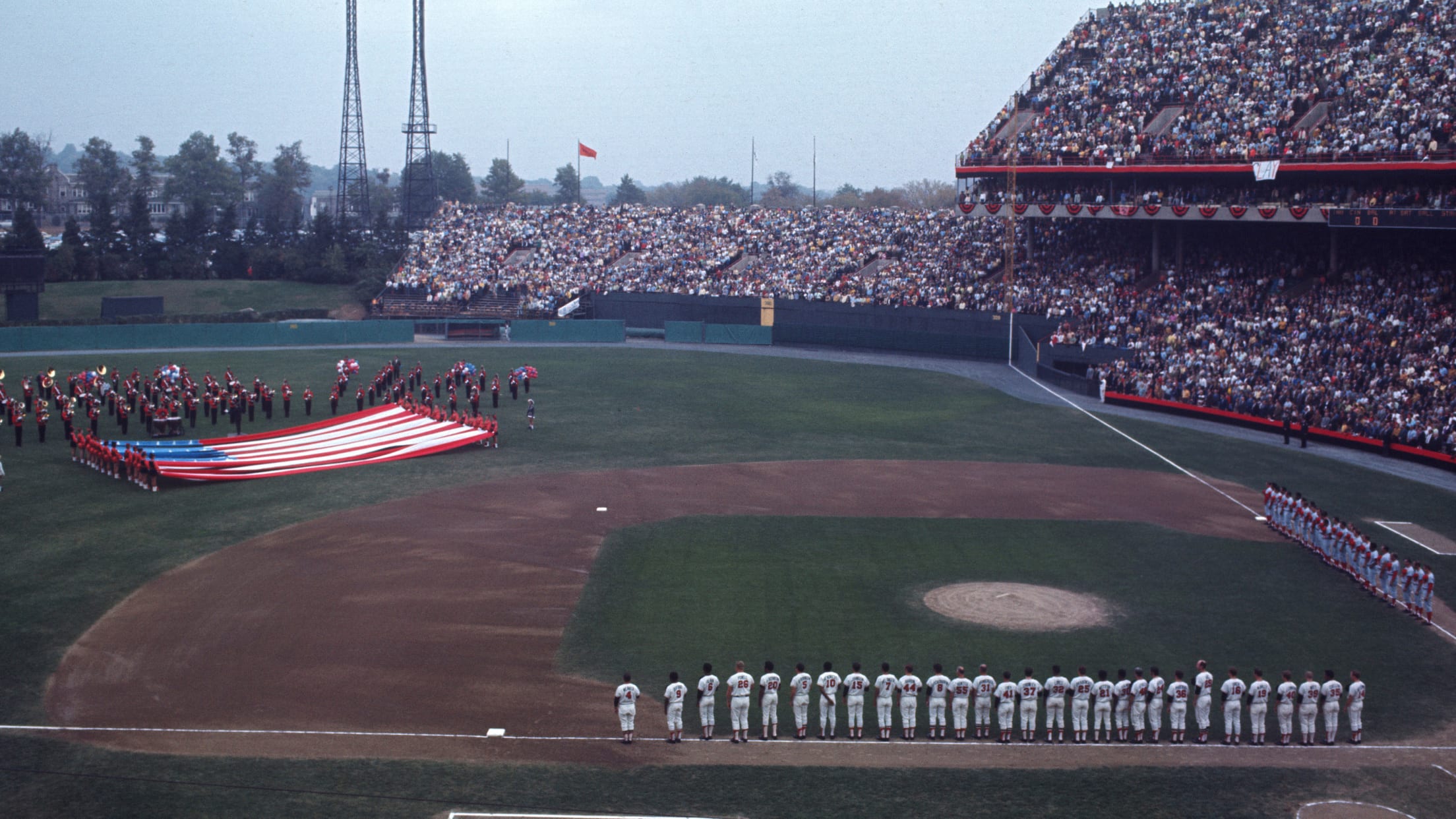 The Reds, under manager Sparky Anderson, were on their way to becoming the dynasty of the '70s, with six division titles and four trips to the World Series. In 1970, they led the National League in batting average and home runs and were second in on base percentage. Johnny Bench was on his way to becoming one of the greatest catchers in history, playing unbelievable defense, hitting .293 and cracking 45 home runs. Tony Perez, who would join Bench in the Hall of Fame, hit 40 homers. Future Orioles first baseman Lee May hit 34 home runs and was joined by Bernie Carbo, who hit .310 with 21 home runs; Bobby Tolan, who hit .316 with 16 home runs; and eventual all-time hits leader Pete Rose who batted .316 with 15 home runs.
The Orioles had all the ingredients of a great team as well. They were in the middle of a three-year reign as American League champs; had the AL MVP in Boog Powell; three 20-game winners in Dave McNally, Mike Cuellar, and Jim Palmer; three Gold Glove winners with Brooks, Dave Johnson, and Paul Blair; and four future Hall of Famers in Brooks and Frank Robinson, Palmer, and manager Earl Weaver.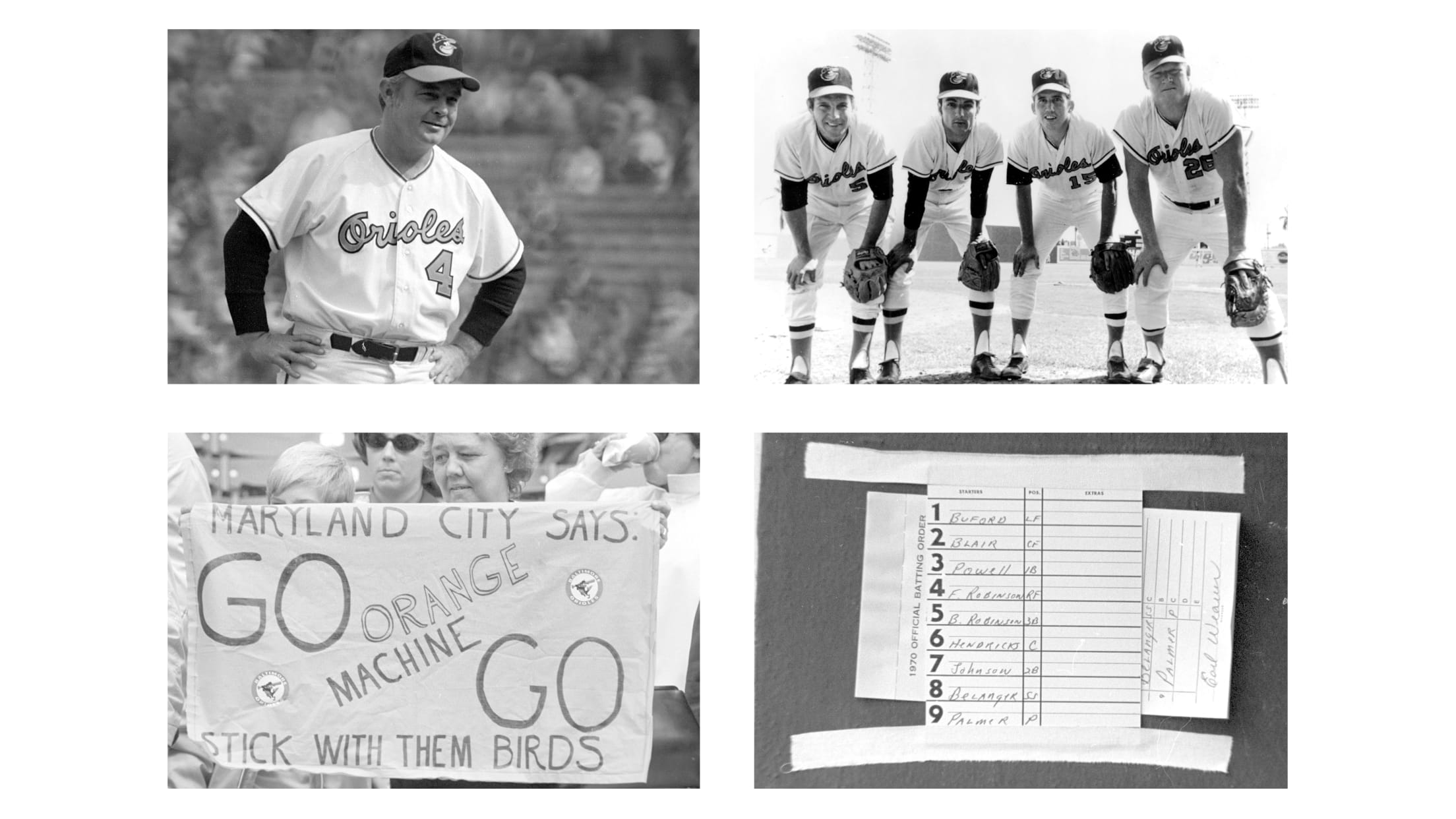 They also were coming off a loss to the New York Mets in the 1969 World Series, one which they were heavily favored to win. That series loss, combined with the Reds' powerful offense, made the Orioles the underdogs going into the 1970 World Series.
I just happened to be in the right spot in that series. I tell people that I played 23 seasons and I never did have five games in a row like I did in that World Series… It was a once in a lifetime five-game series for me and it just happened to be in a World Series.

Brooks Robinson
"All I can say is that I played in four World Series and the two we were supposed to win, we lost, and the two we were supposed to lose, we won," Robinson once told MLB.com. "I do think we were a pretty good team. I do think the 1969 team that lost to the Mets was better than the 1970 team. You just never know. I just happened to be in the right spot in that series. I tell people that I played 23 seasons and I never did have five games in a row like I did in that World Series. As an infielder you can go a week or two and never get a chance to do something spectacular. In this series, every game I had a chance to do something outstanding defensively and I was hitting well, too. It was a once in a lifetime five-game series for me and it just happened to be in a World Series."
Brooks made play after amazing play in the field, batted .429 with a pair of home runs, and led the Birds to a 4-games-to-1 triumph. His play left the Reds talking to themselves – when they weren't effusing about him.
Brooks Robinson belongs in a higher league.

Pete Rose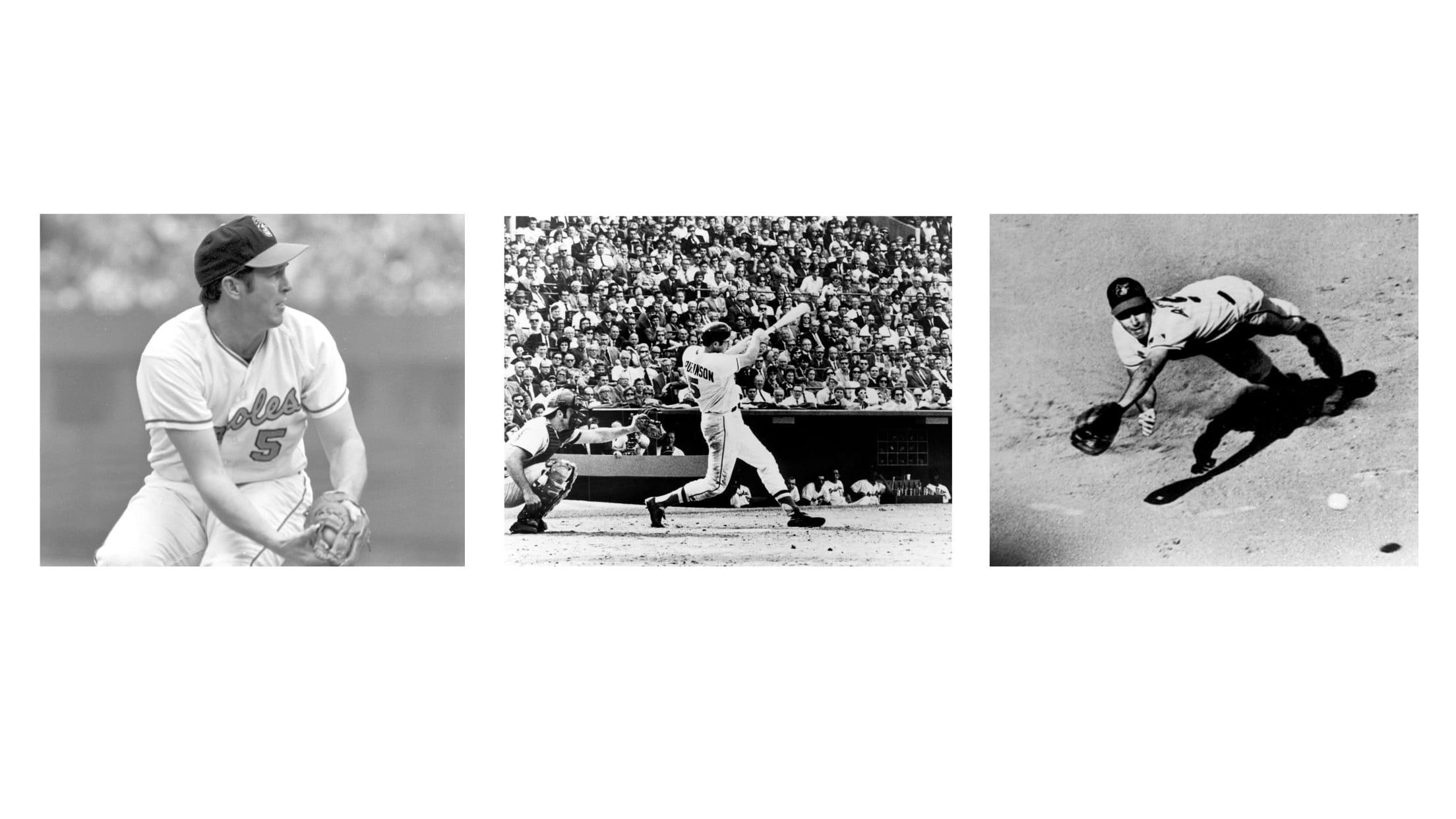 "Brooks Robinson belongs in a higher league," said Rose, who would sooner run over an opponent than compliment him.
"He can throw his glove out there and it will start ten double plays by itself," said Anderson, a future Hall of Fame manager.
"I will become a left-handed hitter to keep the ball away from that guy," said catcher Bench.
Ironically, it didn't start out that way. On the first ball hit to him in the series, Robinson bobbled a grounder hit by Reds shortstop Woody Woodward for an error in the 2nd inning of Game One. He made up for it – and perhaps swung the momentum of the series – with the score tied and Lee May leading off the 6th inning.
May scorched a one-hopper past third base that was headed to the left field corner for a lead-off double until Robinson ranged to his right to glove the ball. With his momentum carrying him far into foul territory, he wheeled 180 degrees and made a perfect one-hop throw on the Riverfront Stadium artificial surface that first baseman Boog Powell stretched for to be May by a half-step.
It became even more important when the Reds followed with a walk and a single, putting runners at the corners. The next batter, Ty Cline, bounced a ball in front of the plate, and Orioles catcher Elrod Hendricks grabbed it, wheeled around to tag runner Bernie Carbo coming from third, and became entangled with home plate umpire Ken Burkhart. The umpire called Carbo out, drawing an argument from the runner and manager Anderson. Subsequent photos and replays showing that Hendricks tagged Carbo with his glove while holding the ball in his right hand, but that Carbo had never touched the plate.
The Orioles got the third out of the inning, leaving the score tied 3-3. In the top of the 7th, Robinson hit a one-out home run giving the Orioles the lead. They won the game, 4-3.
After the game, May was asked about the play on which he was robbed, and gave Robinson a nickname – "The Human Vacuum Cleaner" – that he carried the rest of his career.
"Very nice…where do they plug Mr. Hoover in?," May said, referring to the vacuum cleaner company.
(Owing to the power of the World Series, it should be noted that Orioles reliever Pete Richert made the first such reference three years earlier, when he was acquired from the Senators on May 29, 1967. "It will be nice to have that vacuum cleaner behind me." Richert said.)
In Game 2, he made seven routine plays in the field, but his two-out single in the middle of a five-run 5th inning tied the score 4-4, and the Orioles went on to win, 6-5.
But if Game 2 was a run-of-the-mill performance, Game 3 was a tour de force. It started in the 1st inning, when Rose and Tolan started things off for the Reds with singles, bringing Perez to the plate. Perez lined a shot down the third base line, another sure double, until Brooks got in the way. He snared the ball, spun and started a 5-4-3 double play. Bench then lined to Robinson for the final out, and the Reds were held scoreless. In the bottom of the 1st, the Orioles loaded the bases with two outs, and Robinson doubled to left-center, giving the Orioles a lead they would not relinquish.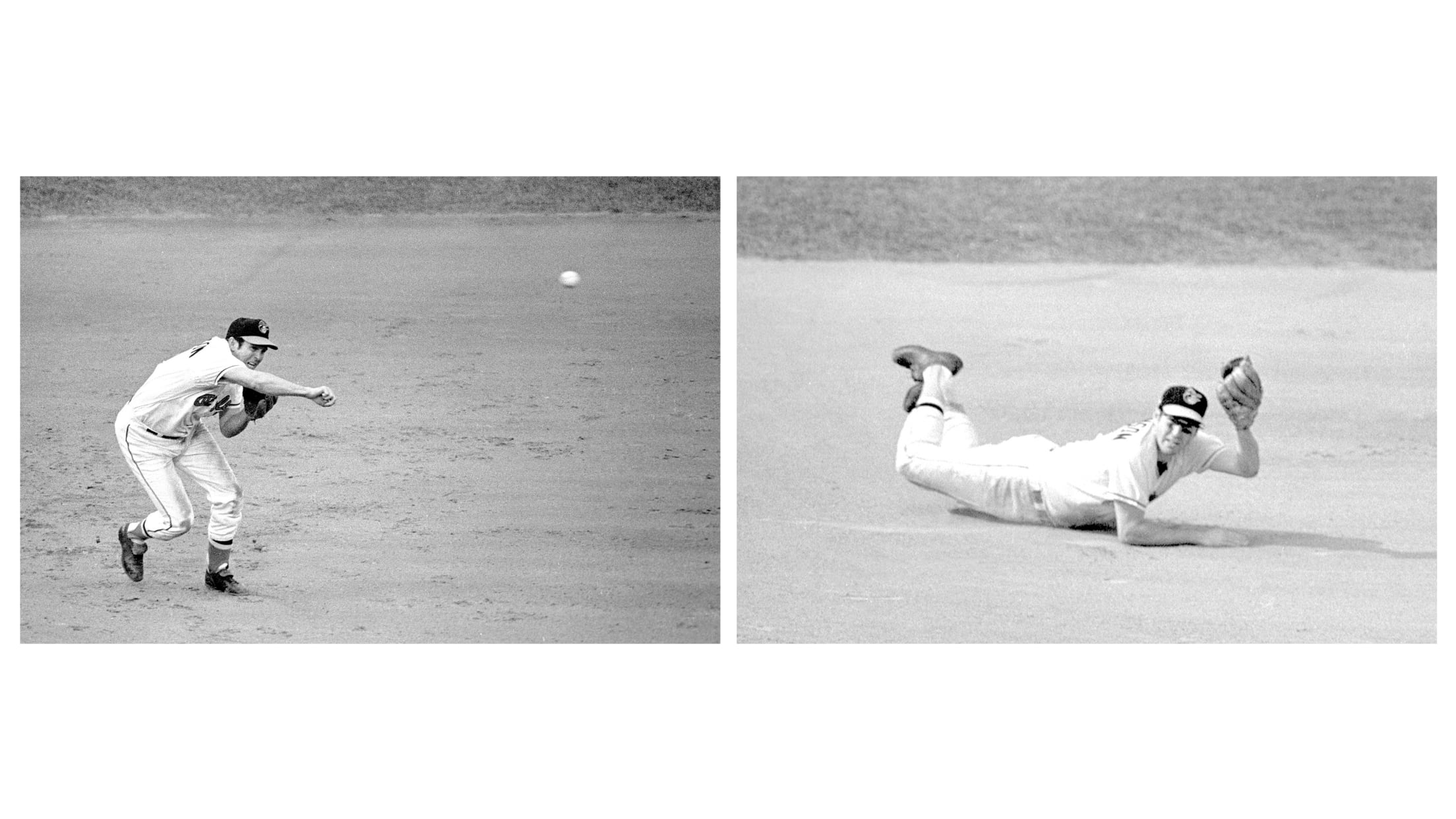 Brooks was not done, however. In the 2nd inning, he charged a slow tapper by Tommy Helms and threw him out at first – a play he had made maybe a hundred times in his Orioles career, but one that amazed many baseball writers and a national audience nonetheless. He later made a diving grab of a low line drive off the bat of Bench for the final out of the 6th inning, nonchalantly flipping the ball toward the mound as he made his way to the Orioles dugout amid thunderous applause. Bench stared in disbelief, robbed of another hit.
In the bottom of the inning, Robinson added a double and scored on Dave McNally's grand slam – the only World Series slam ever hit by a pitcher – and the Orioles went on to win, 9-3.
"I'm beginning to see Brooks in my sleep," Anderson said afterward. "If I dropped a paper plate, he'd pick it up on one hop and throw me out at first."
The Reds came back to win Game Four, despite Robinson going 4-for-4 with a homer and 2 RBI. The Reds learned, too, hitting only one ball his way.
In the Orioles clubhouse before Game Five, when foul weather threatened to postpone the game, catcher Andy Etchebarren hollered good-naturedly to his teammate.
"All right, Robinson, you've done everything else in this World Series – stop the rain," yelled Etchebarren. Whether Brooks had anything to do with it or not, the rain stopped and the game went on.
Again, the Reds hitters mostly stayed away from Robinson, who went 1-for-5 as the Orioles plated two runs in each of the first three innings to take a 6-3 lead. Taking a 9-3 lead into the final inning, Bench led off the Reds' last hurrah by lining out to Robinson. With two outs, Pat Corrales hit a routine grounder to third, which Robinson easily threw across the diamond to Powell for the final out before running to the mound to embrace pitcher Mike Cuellar.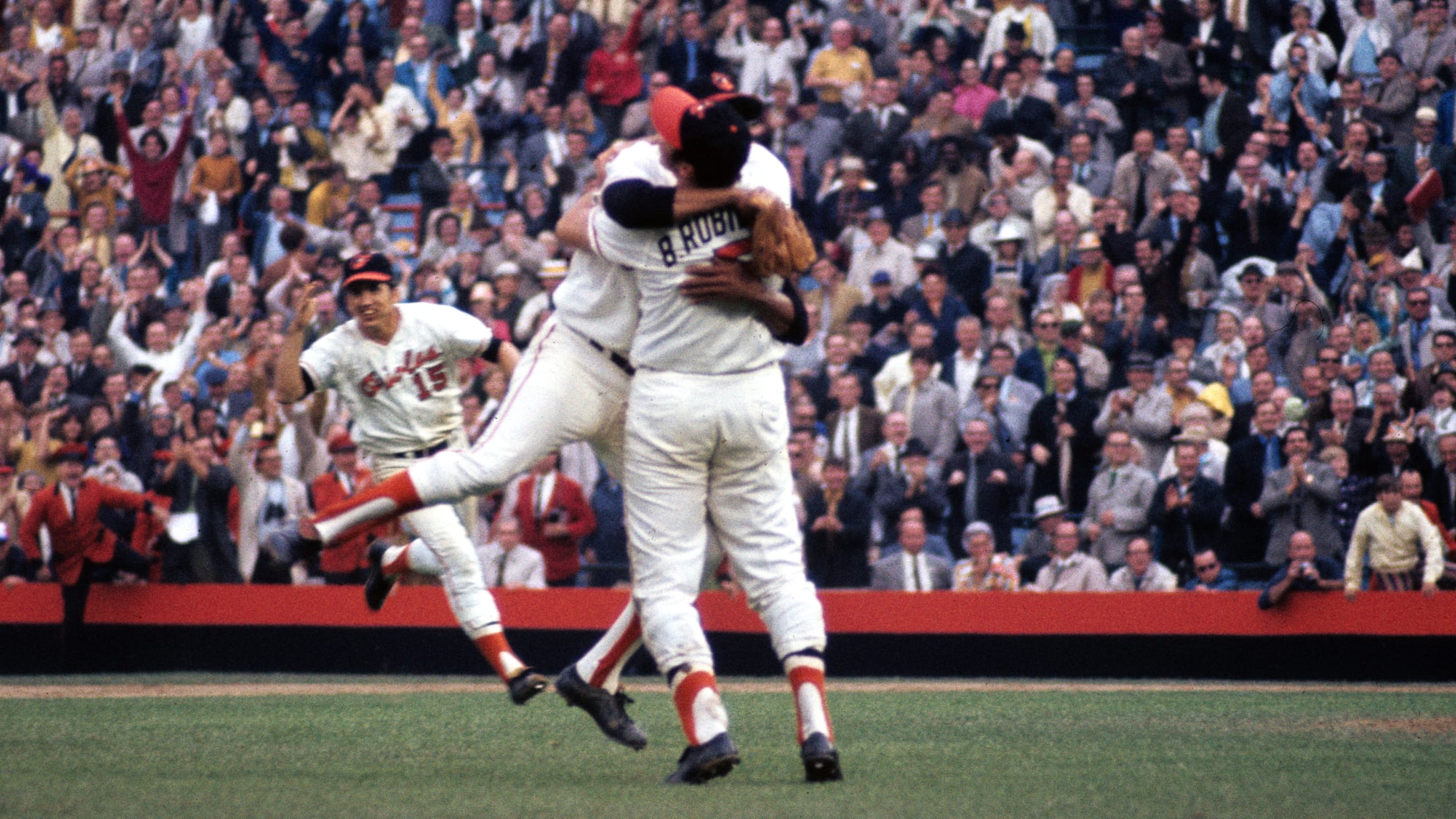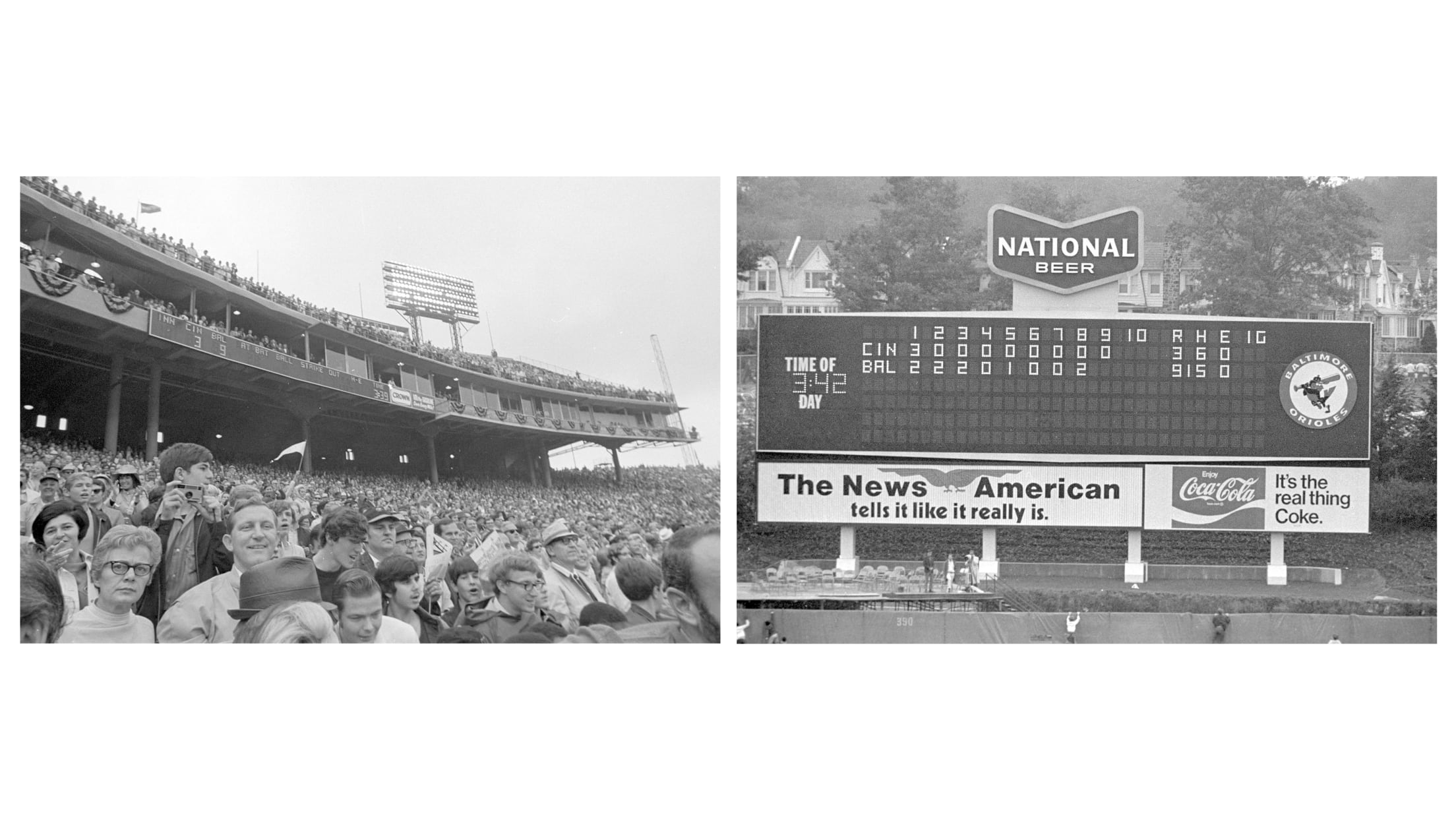 The Orioles were World Champions for the second time, and Brooks Robinson was the unanimous choice for World Series MVP, winning a new sports car courtesy of Sport Magazine.
"If he wanted a car that badly, we'd have given him one," Bench said.
As reporters waited for Robinson to finish with a national television interview, Rex Barney, the one-time Brooklyn Dodger pitcher who would become the Orioles beloved public address announcer and broadcaster, surveyed the scene and said to them, "He's not at his locker yet, but four guys are over there interviewing his glove."
"The people who watched that World Series, who watched him play third base –Brooksie said it best right after it was over when he said, 'I make those plays all the time during the season, it just so happens there were so many hit during a short series,'" said Etchebarren.
In winning the World Series MVP award, Brooks became the first player to win a league, All-Star and Series MVP during his career. Teammate Frank Robinson won All-Star Game MVP honors the following year, becoming the only other person to hit the MVP hat trick.
"He was the best defensive player at any position," said Frank Robinson. "I used to stand in the outfield like a fan and watch him make play after play. I used to think wow, I can't believe this."
It took the Reds five games to become believers.
We lost the World Series because we made one fundamental mistake. We kept hitting the ball to Brooks.

Sparky Anderson
Brooks Robinson won more Gold Gloves than any non-pitcher in baseball history, taking home 16-straight awards from 1960 through 1975. He batted .267 and hit 268 home runs in 23 big league seasons, all with the Orioles, and earned the Commissioner's Trophy (now the Roberto Clemente Award) in 1972 for exemplifying the game of baseball. In 1983, he was elected to Baseball's Hall of Fame in his first year of eligibility.
In 2018, the Orioles named Robinson as a Special Advisor and Community Ambassador for the ballclub, assisting in the club's community endeavors impacting the Mid-Atlantic region.
(Credits: This story was originally published in the 2010 Third Edition of Orioles Magazine. Birdland Insider features original content from Orioles Magazine, including new articles and stories from our archives.)