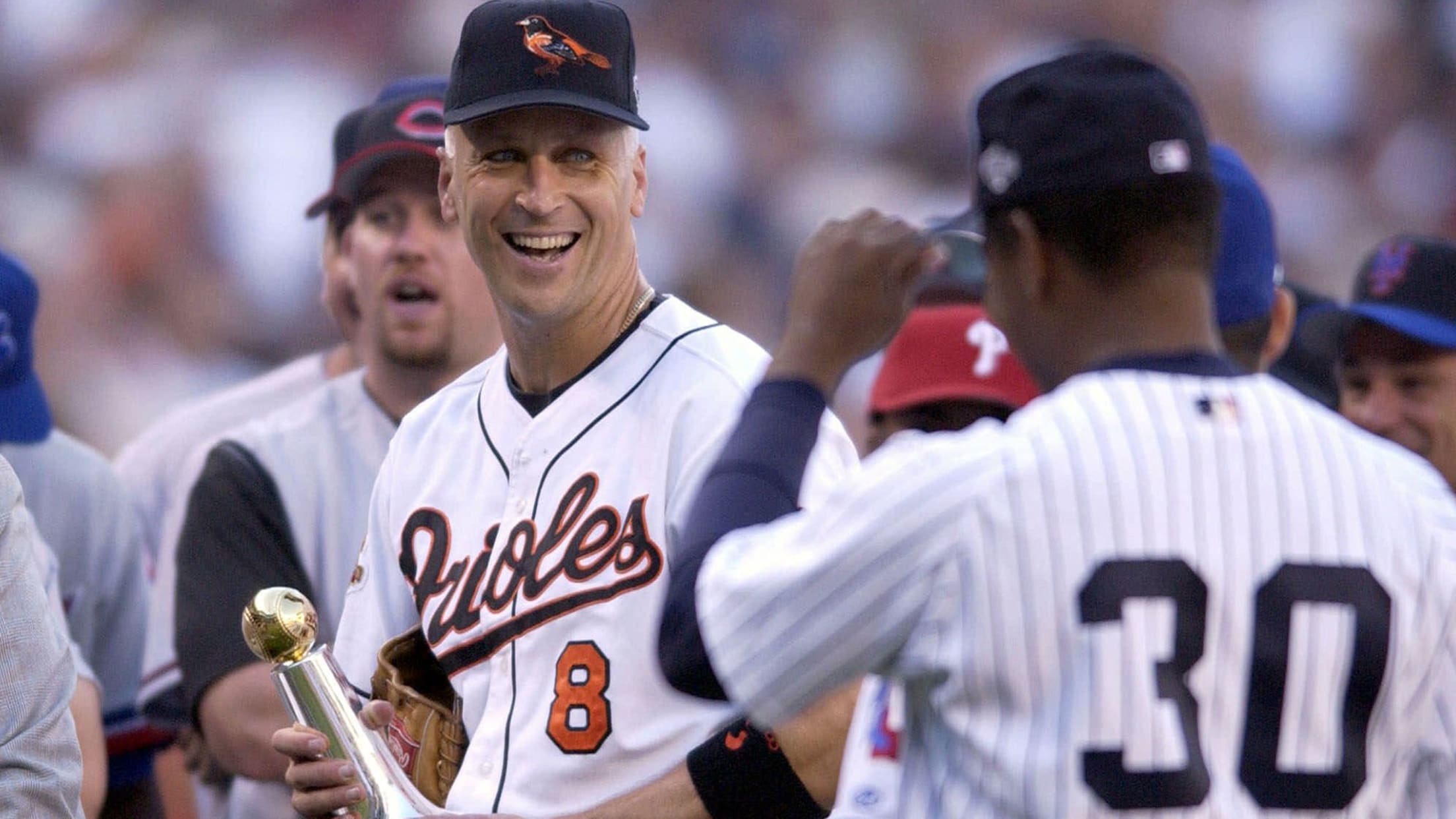 Scroll
Celebrating the 'Iron Man' on His 60th Birthday
This feature was originally published in the "Baltimore Orioles Official Cal Ripken, Jr. Farewell Commemorative" honoring Ripken's retirement in 2001.
I've tried to think back to the first time I had an inkling that this young kid -- Cal Ripken, Jr. -- could be special. Well, to be honest, I didn't. I knew he was a big, strong athlete but I had no idea of what kind of a head he had.
I would soon find out, like so many others, that the Ripken family cultivated strong individuals with keen minds and athletic prowess.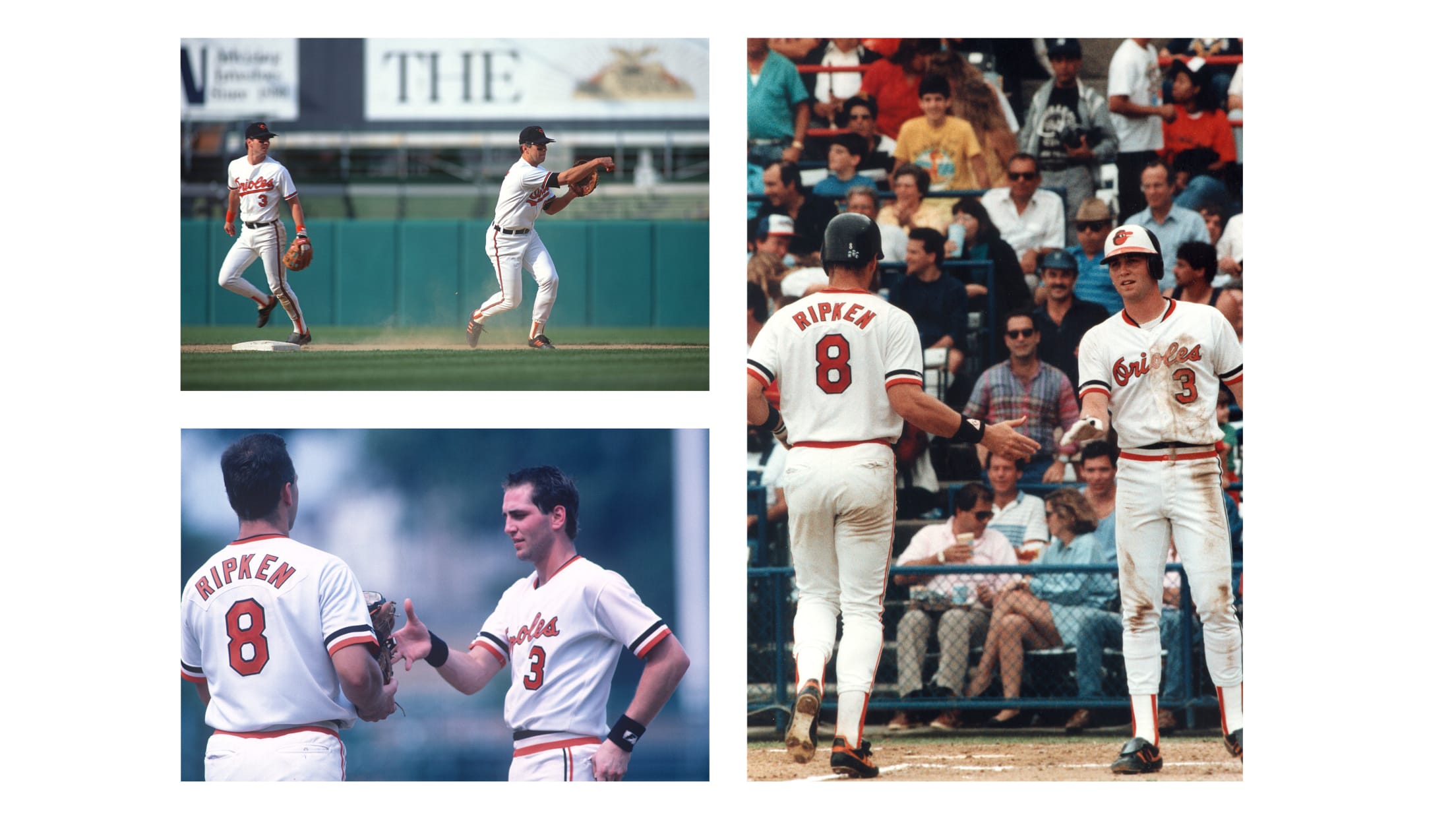 When you sat down with Cal Ripken, Sr., you talked baseball. He would inquire about your wife, or if he knew that one of your kids was sick, he would ask about it. Otherwise, the topic was baseball. It sounds as if that was all he talked about, but that's not true. The Ripkens have always had the ability to handle family matters and separate them from the ballpark. That's kind of tough, but they've always been able to do it.
There is a time for playing cards and having fun and being with the family. Then, there is a certain time of the day, for people like the Ripkens, when the clock ticks and says, "Hey, go to work. Tonight you gotta fight." I think all of the pros are like that.
Being a professional is about work, dedication, concentration and fine-tuning yourself into a well-crafted athlete. If you're a good teacher, you pass those things on. Growing up, you would see Cal Jr. at the ballpark occasionally, but not that often. Senior was going to work. It was not a place for kids to play. However, he made them well aware of the lessons to be learned on the field. Cal Sr., [his wife Violet] and the kids worked together and played together, and they were proud of each other -- just like all good families. Although so many of us know Cal Ripken, Jr. as the "Iron Man," he is still a regular guy. Still a dad, a husband and a son -- all of those things.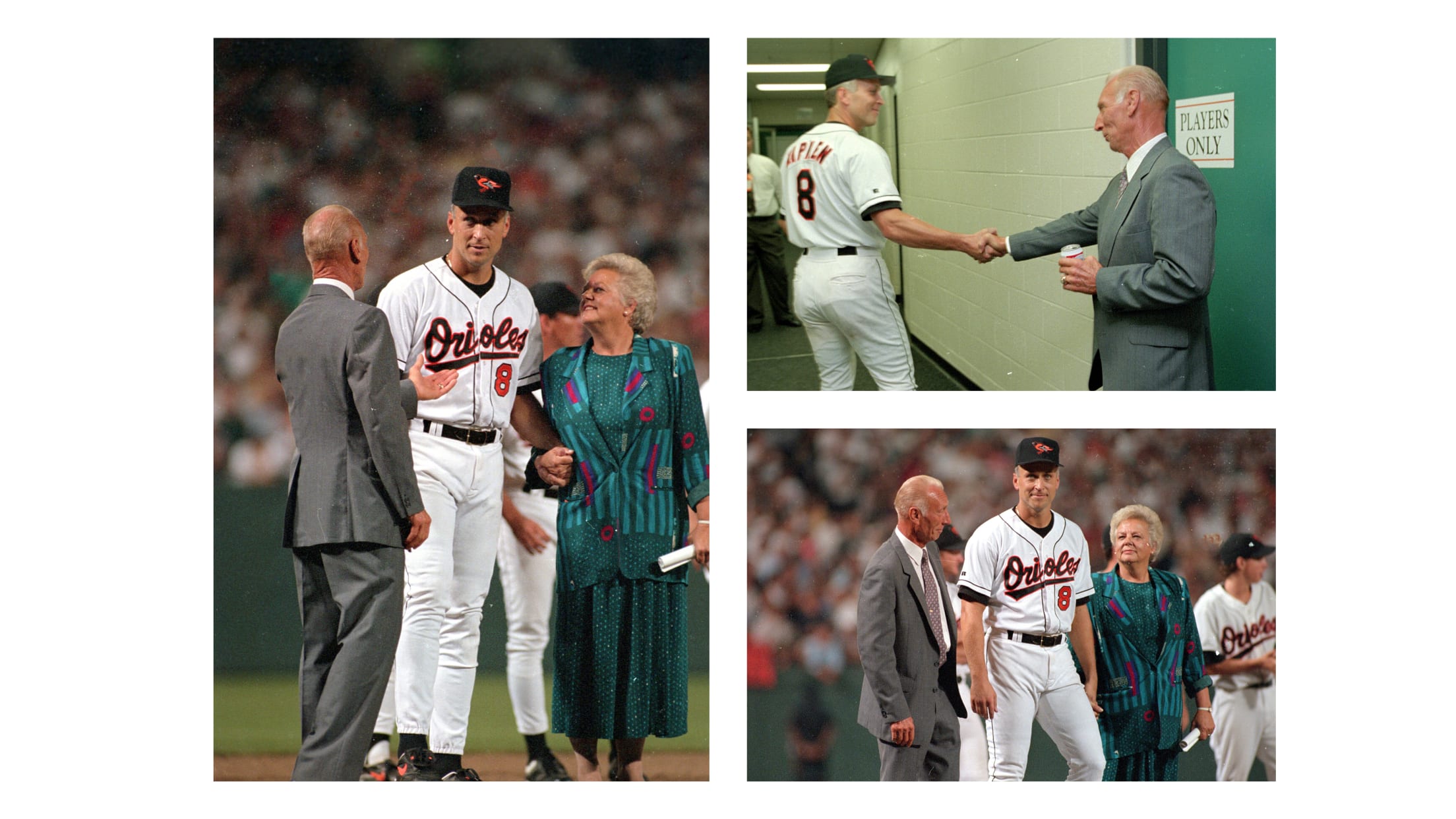 Coming home from the airport one night, there was a mix-up. Cal didn't have a ride, so I offered to take him home. We pulled up to his gate and he said, "Hit the button." His children answered, and I sat there and listened to him talk to Rachel and Ryan for about five minutes. Finally, he said, "Okay, Daddy wants to get in." I drove him up to the house and said, "See ya later, Rip." For a couple minutes, I had the privilege of seeing a small piece of Cal's life that I had never seen before, and will probably never see again. It was a great night to lean back and enjoy something very ordinary, and something very special, at the same time.
Cal Jr. has carried on the standards set by his parents and cultivated solid relationships with his own kids.
These same ideals had a lot to do with the very beginnings of the belief and ethics that are now associated with the "Oriole Way." The ballclub in Baltimore has done a good job of seeing that these standards have been carried on through the years. Brooks and Boog and Frank Robinson and Blair, and all of these outstanding players, they all came through the same organization in the same way.
The Orioles over the years have been really blessed with an outstanding bunch of people. I'm not sure, but it may start in training camp. Maybe it begins in the Minor Leagues. When considering all of their success, it sure seems to be the right way to run a baseball club. Of course, there have been snags. But then again, they pick themselves up and go get the players they need to do it well.
I think, more than anything else, the Orioles want to cultivate those rare individuals and bring them up though their system rather than trade for players who come from varying standards and structures. There are a lot of people who exist behind the scenes that help run the Orioles' organization. And they've been doing a wonderful job for many years. Their Minor Leagues are very well taken care of, and the young guys come right up from the bottom into the demands of the Majors.
Pressure makes demands. Pivotal situations create clutch situations. The Ripken family knows all about rising to the occasion. Every time you come up to the plate, it's a clutch situation. Every time a pitcher makes a pitch -- that's a clutch situation. It's part of your life on and off of the field. You just have to learn how to handle it.
Imagine for a moment, a lifetime of clutch situations, played in thousands of consecutive games. Cal Ripken Jr. was there every night -- day after day. Good nights, bad nights. He is the epitome of a professional, much like some of the "greats" who may have influenced him as he was coming up: Brooks Robinson, Johnny Unitas, Artie Donovan, Mike Flanagan and Jim Palmer. All of these men not only have the God-given gift of physical ability, but they were mentally formidable, as well. And because of their charisma and integrity, their relationship with the Baltimore community has endured through the years.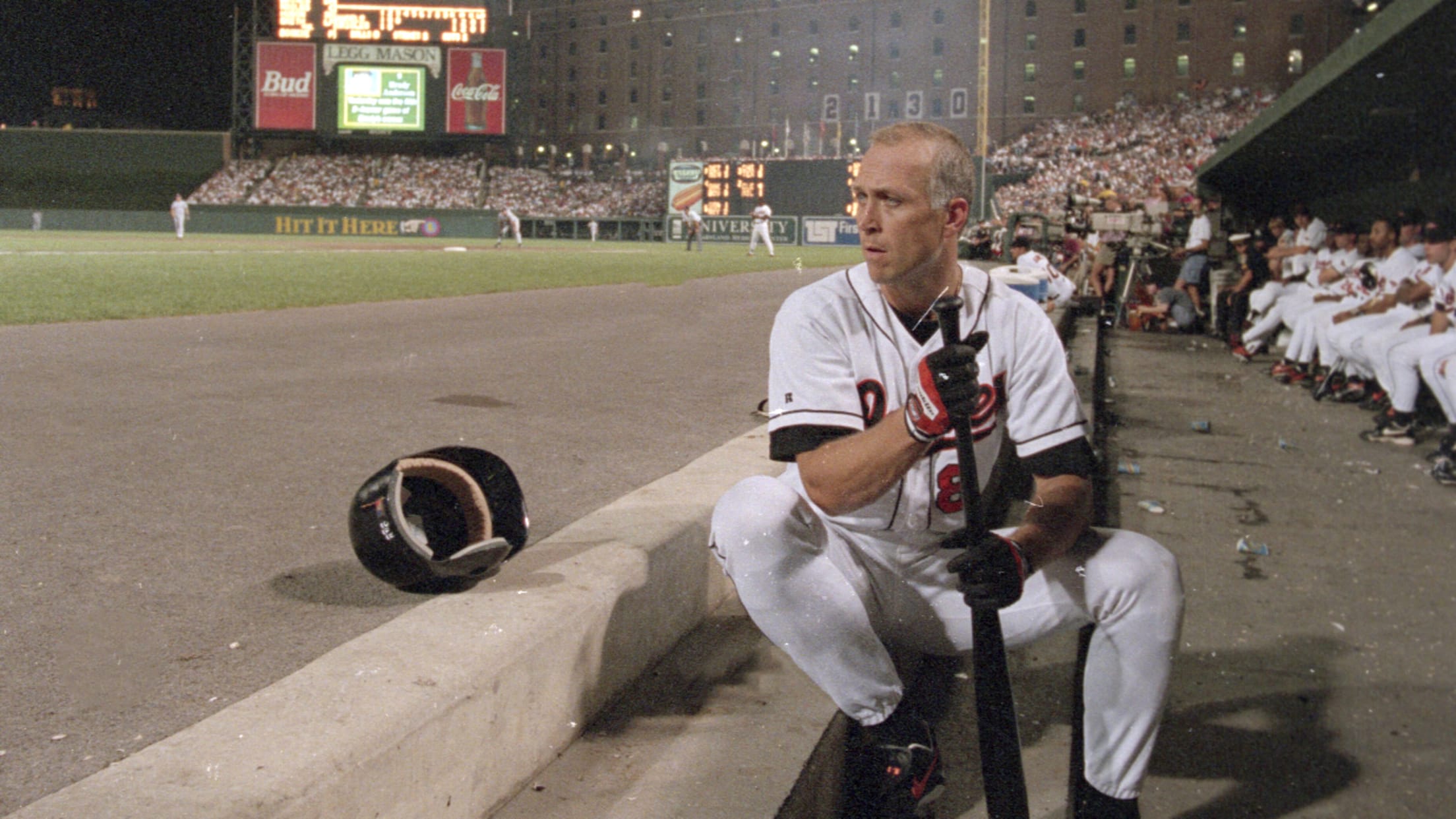 Much like these guys, Cal Jr. wore orange and black particularly well. The pride he took in representing Baltimore has lasted over the years, and I consider Cal to be an excellent example of the perpetuity of the Orioles tradition. All of my life, I have heard certain special players referred to as real "pros." And I can't think of someone who greater exemplifies that term in baseball than Cal Ripken Jr.
He understands the demands of being a professional athlete and generously embraces his role as a model in the community. Cal has old-fashioned values and uncommon standards. He respects the people who pay their money to come and see the ballgames. On the road, Cal would go to the field to warm up and take time to sign autographs for fans. He felt that if they were good enough to come to the ballpark and wait for an autograph, he wanted to get to as many of them as he could.
He has always gained respect by giving respect.
You know the old saying, "Birds of a feather flock together?" Cal gravitated toward the same kind of guys, the ones who understood the importance of playing good ball and appreciating the fans. Maybe that's why Cal and Eddie Murray were such good friends.
These two Orioles legends are a lot alike. They are family men. They are not showboats. They don't scream and holler at people. They realize that the umpire can have a bad day just as well as we all can.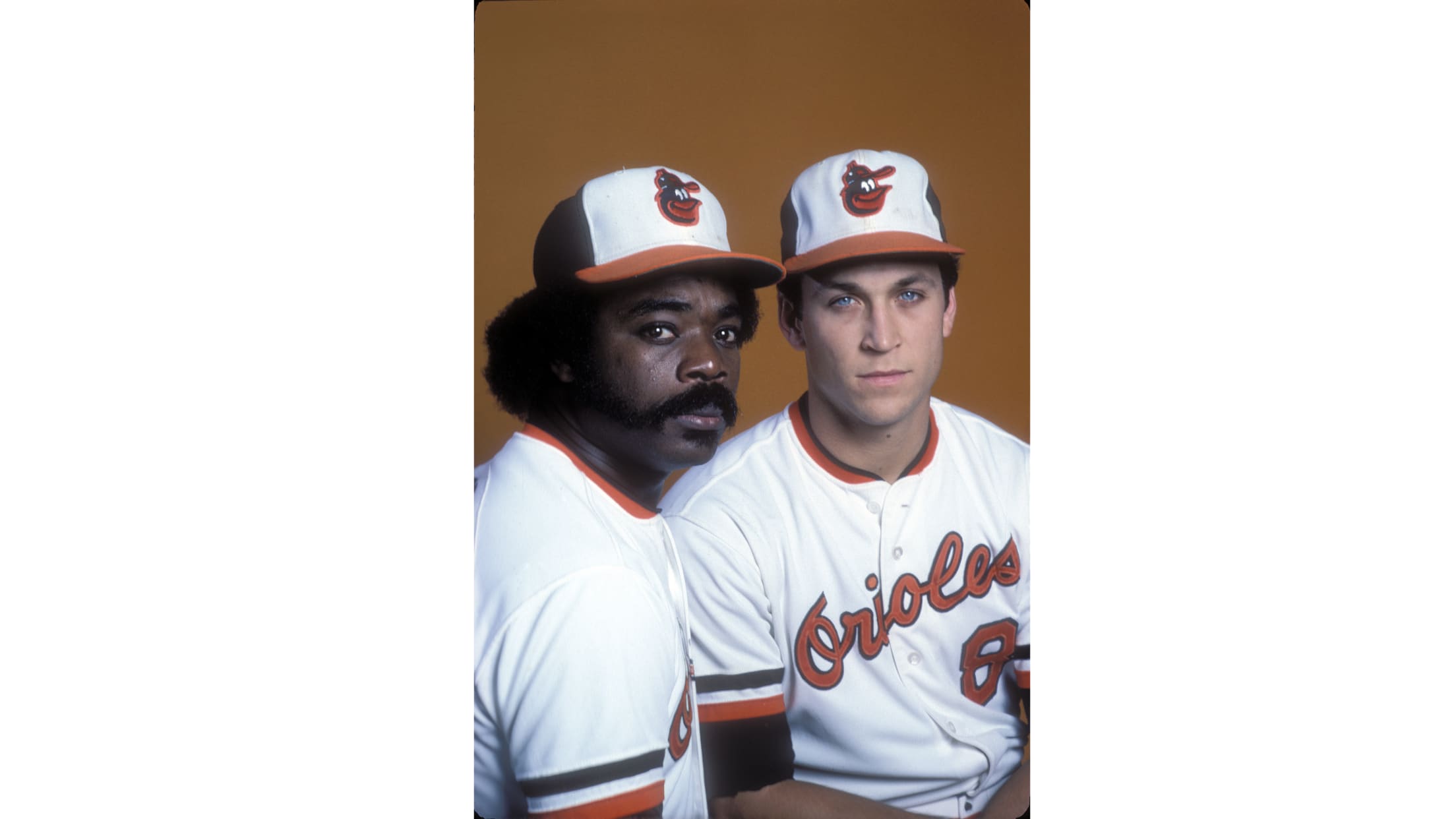 They are silent people. When they talk, listen. Because they are men of few words.
When I think about Cal, things that come to my mind include good friends, good times and fighting the good fight. I think we would all like to look back on our own lives that way. Many of the great ones do.
The last thing that comes to my mind about Cal Ripken Jr. is that we will never see a player like him again. We may never find another athlete who will play as well, for as long. Look at what Cal has accomplished, how many years, how many games? I've never seen anybody like him.
It takes a man with a very solid mental attitude to do it for as long as he's done it. I'm not sure how one acquires that kind of fortitude -- maybe you're born with it? I don't think so. I think it is something that an athlete has go to manufacture within himself.
Some days, mentally, you're right there, but you have an ache or a pain. Other days you don't have an ache or a pain, but you can't remember your own name. It's a demanding game -- Major League Baseball -- and it's the greatest game ever played! All of us in Baltimore have been very fortunate through the years that some of the greatest athletes of all-time have worn the Orioles uniform. But there will never be another Cal Ripken Jr.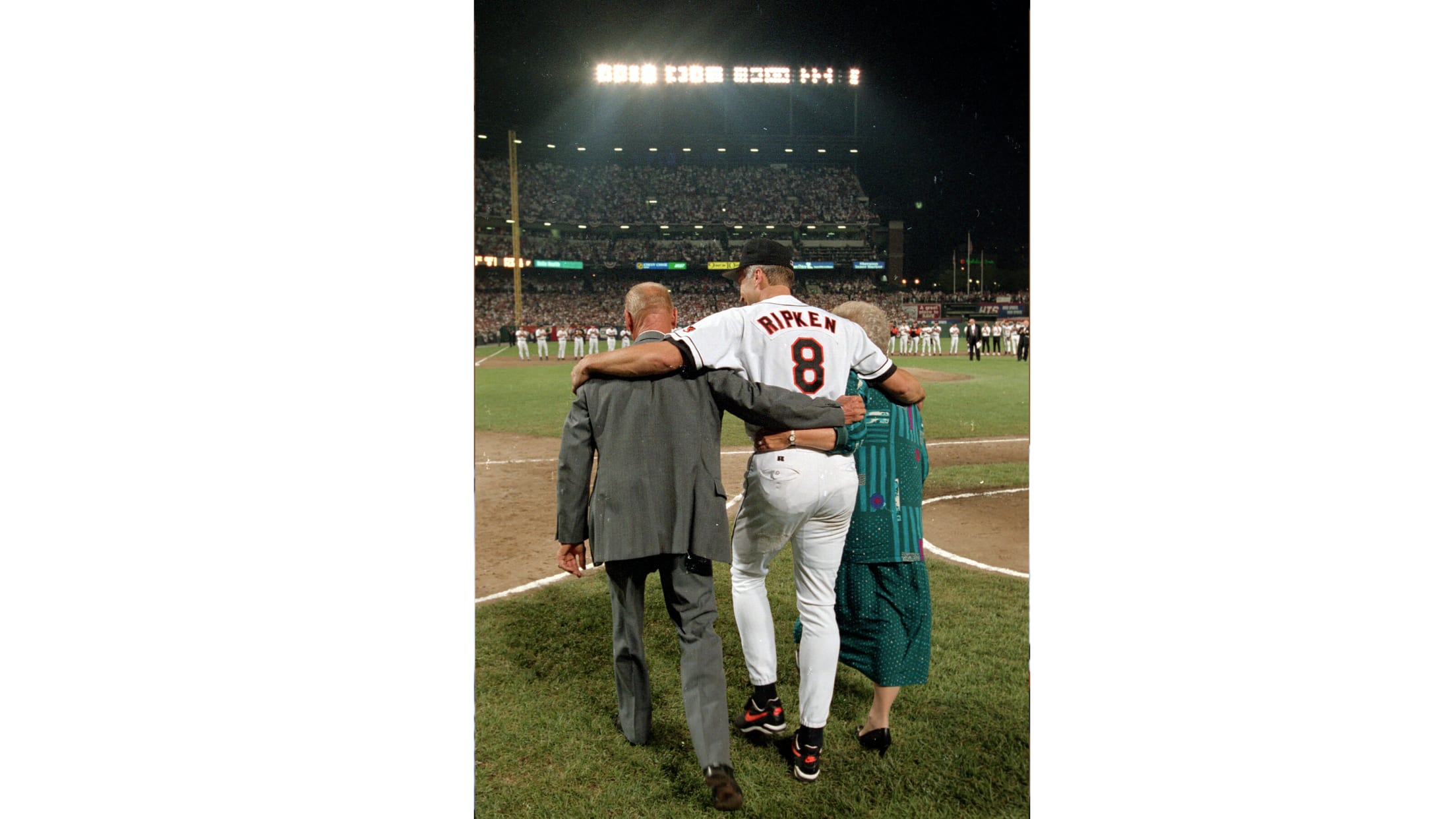 Baseball is so much fun to watch because it's such a great game. The difference between an out and a base hit is just a step. Some guys get there and some guys don't. Cal got there.
MESSAGES TO CAL FROM AROUND THE GAME
"Cal, You have come from Aberdeen, Maryland, to become a worldwide personality. All along the way, you have been the model of class and dignity. Throw in what you have done all of these years on the field and it all adds up to something very special." -- Ken Singleton
"Rip, 'The ultimate gamer.' I enjoyed every moment we played together. Thanks for everything!" -- Jeff Reboulet
"I have been around some great athletes in my time. But I have never been around one that has given so much back to the game as you have." -- Mike Flanagan
"Cal, I will never forget the last out in '83. What a special time that was. You are a tribute to the game." -- Scott McGregor
"Everyone will remember the player. I will remember the man Cal. A belated thanks for making a fortunate newcomer feel so welcome during the '83 World Series run. All the best." -- Tito Landrum
"Cal, You have been a great example to me of what a baseball player should be. Your professionalism on the field and character off the field is one of a kind. It has been a privilege to know you." -- Edgar Martinez
"Cal, what a pleasure it has been for me to see you shag balls at Memorial as a kid and then be able to see you become one of the all-time greats on & off the field." -- Brooks Robinson