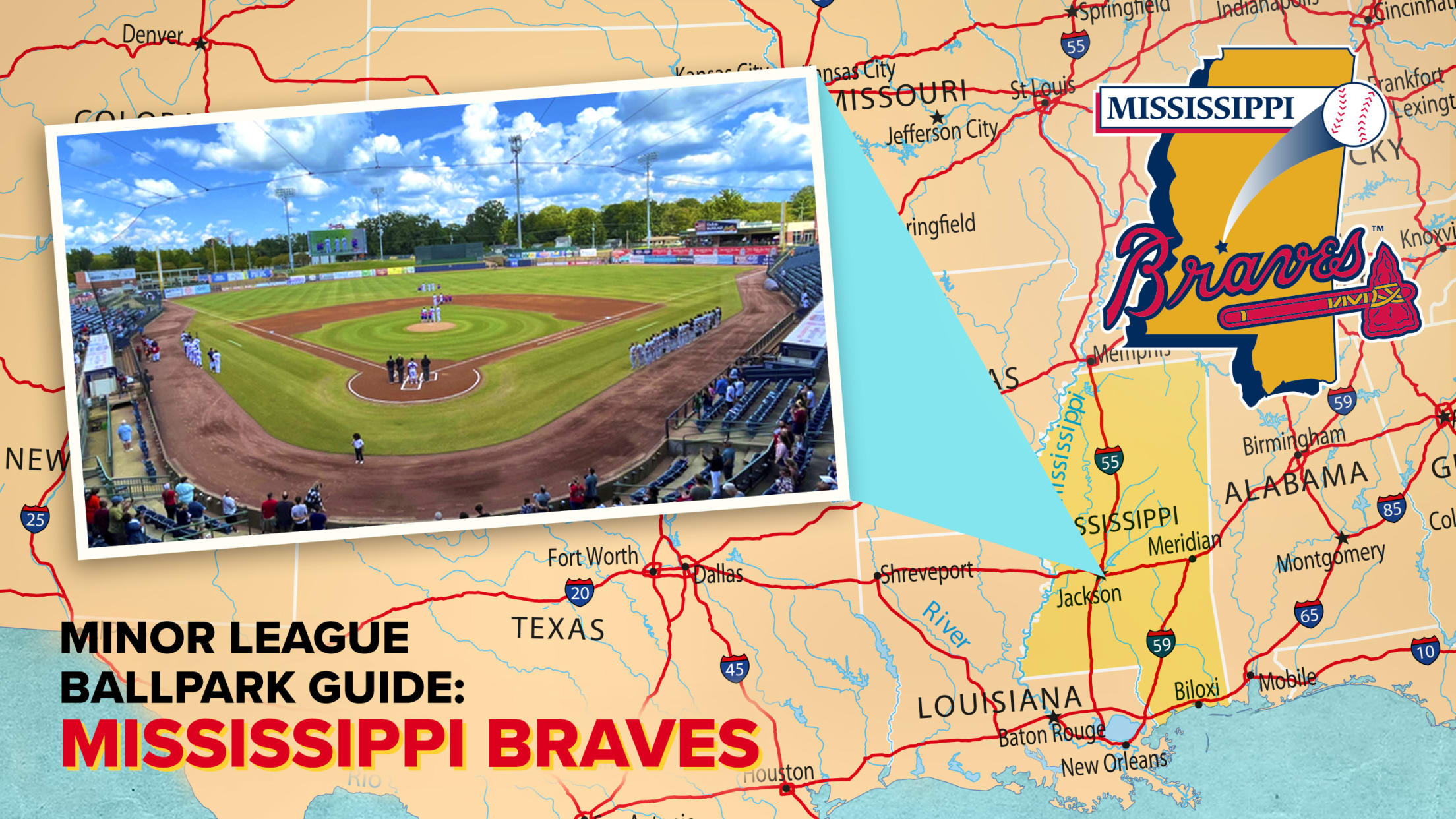 Scroll
Explore Mississippi's Trustmark Park
Welcome to Trustmark Park, where the Braves of tomorrow start to picture life in Atlanta. Home to the Mississippi Braves since it opened in 2005, the City of Pearl provides a pleasant suburban feel and Southern charm with the state capital of Jackson just minutes away.
Mississippi Braves (Double-A affiliate of the Atlanta Braves since 2005)
Established: 2005
League: Southern League
Ballpark: Trustmark Park (opened 2005)
Championships: 2008, 2021
Notable alumni: Brian McCann, Jeff Francoeur, Martin Prado, Freddie Freeman, Craig Kimbrel, Austin Riley, Dansby Swanson, Ozzie Albies, Max Fried, Ronald Acuña Jr., Michael Harris II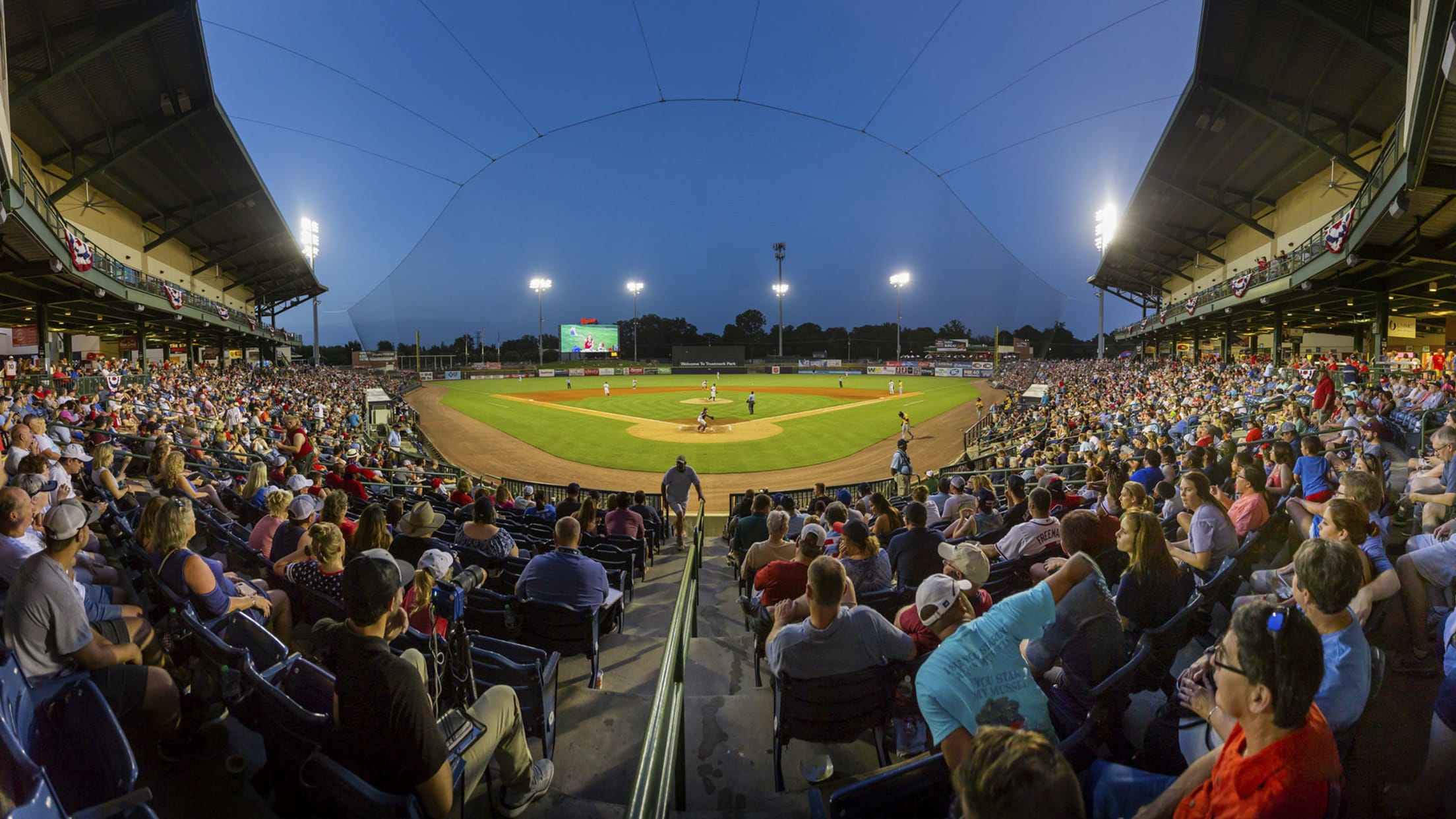 Following a move from Greenville, S.C, the M-Braves' debuted and christened Trustmark Park simultaneously with an 11-6 loss to visiting Montgomery on April 18, 2005. While baseball in Pearl, Miss., began with the arrival of the Braves, the neighboring region is no stranger to professional competition.
The Jackson Senators started playing in the Delta League in 1904 and in various leagues intermittently over the next 50 years. However, it wasn't until 1975 that pro ball returned to the area in the form of the Jackson Mets. This team changed its name to the Jackson Generals in 1991, in conjunction with an affiliation switch to the Houston Astros. The Generals relocated to Round Rock, TX., in 2000, leaving the Jackson area without a team until the arrival of the M-Braves in 2005.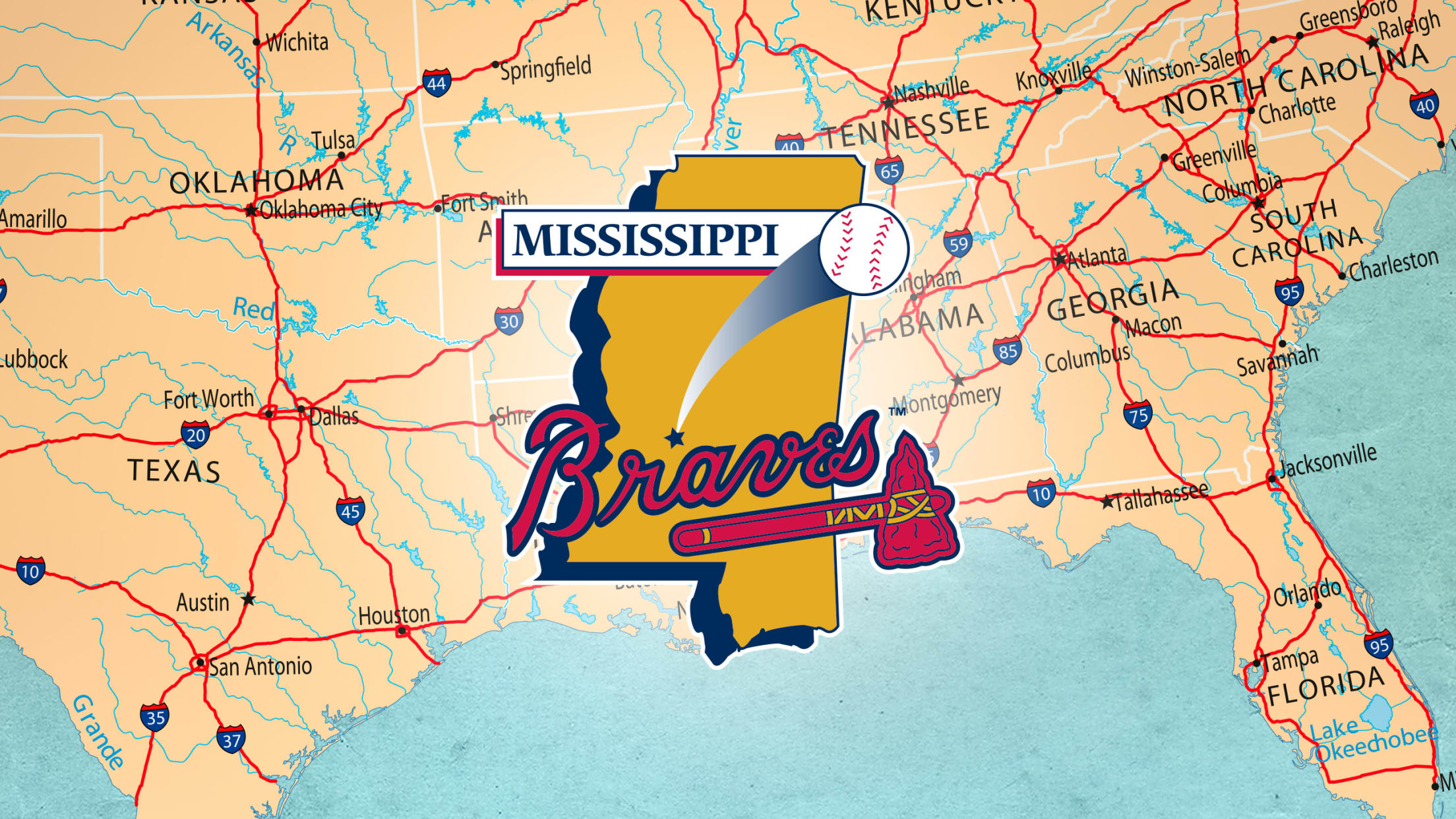 Trustmark Park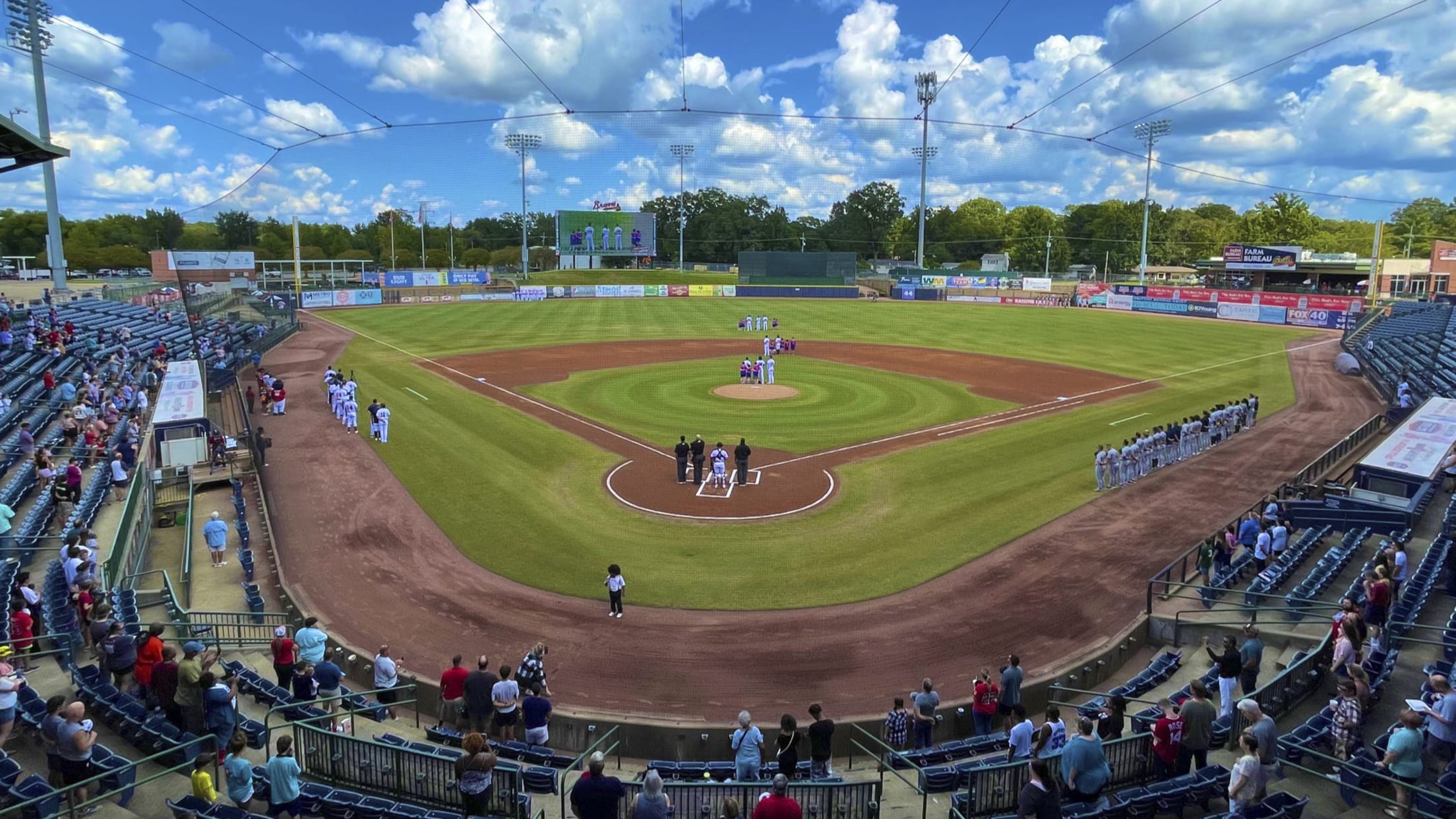 Trustmark Park offers all the modern-day amenities fans look for in present-day ballparks. Although the exterior is unembellished, the red brick provides a striking and pleasant tone for patrons. The area is largely surrounded by shopping centers, including the ever-popular Bass Pro Shops. The primary entrance behind home plate opens up into an expansive plaza that welcomes fans into a 360-degree concourse, ensuring not a single pitch will be missed.
A secondary, but equally large plaza -- along with the park's ticket booths -- are located near the right-field foul pole, providing a perfect meeting spot before heading through the turnstiles. The plaza also houses the Extra Innings Team Store, a floor-to-ceiling glass structure offering everything from jerseys to hats to baseball cards.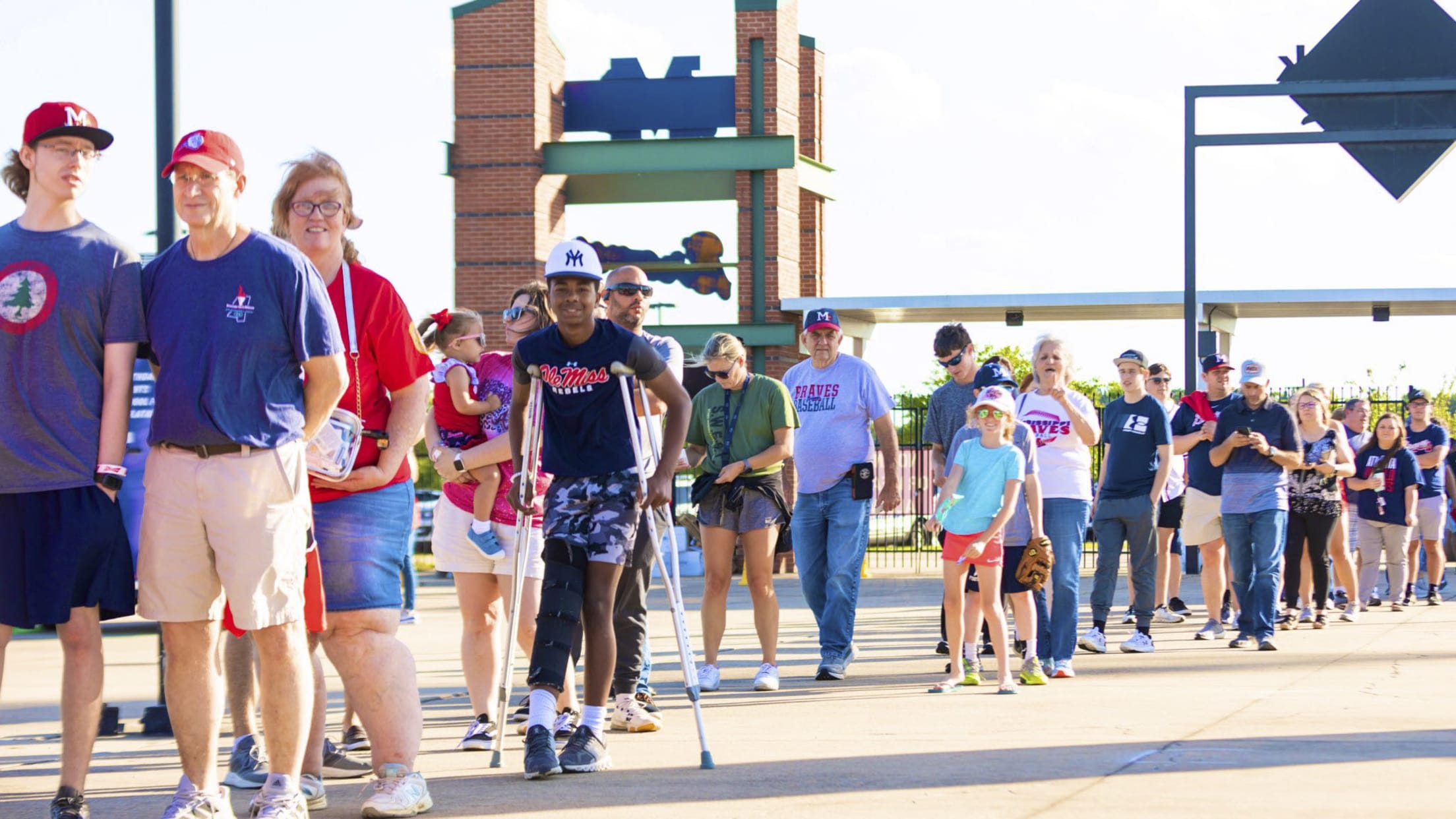 Once inside, you'll be hard-pressed to find a bad seat in the house. The park was built with the game between the white lines as a primary focus, and that is noticeable from any vantage point in stadium. The wrap-around concourse is wide and airy ... you won't miss any of the action while grabbing a beverage or a snack.
A journey down the third-base side of the park leads to the M-Braves Wall of Fame, which includes the history of baseball in Jackson and is well worth seeing. A picnic pavilion is located down the left-field line while the always-popular grass berm runs beyond the outfield fence from left-center to right-center and is dominated by the largest scoreboard in the Southern League.
A welcome and arguably necessary addition debuted in 2018, when 16 large cooling fans were installed to decrease the ambient temperature by up to 10 degrees. With an average high temperature topping 85 degrees from late May through late September, the cooling fans certainly provide an added layer of comfort on hot, muggy nights at the ballpark.
Of course, kids are always a primary focus of the Minor League experience, and Trustmark Park is no exception. The Fun Zone offers a host of activities for children, including an inflatable slide and Wiffle Ball cage, among other kids-centric distractions.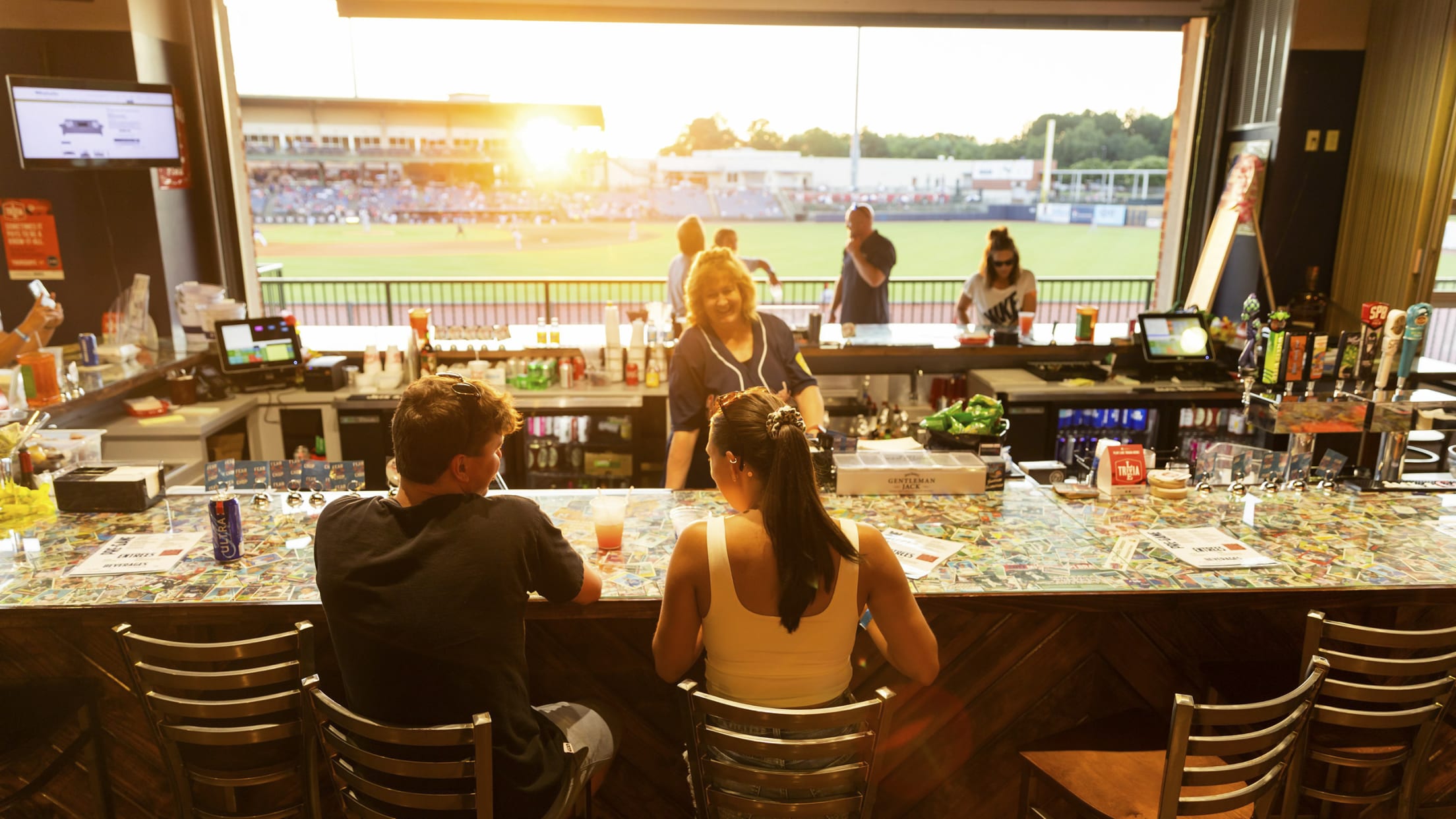 Concessions
Hot dogs, pizza, beer, burgers, nachos ... take your pick! There are a number of smaller concessions stands that provide patrons with an eclectic and delicious taste of traditional ballpark fare. Trustmark Park also offers something unique to the area. You'll want to chow down on the catfish basket, which includes a hefty portion of fries, cole slaw and hush puppies -- small deep-fried round balls made from cornmeal-based batter. There's also barbeque, corn dogs, gyros and tacos and plenty of beverages to wash it all down.
If you're looking for more of a traditional meal, visit the Farm Bureau Grill, a full-service restaurant beyond the right-field fence that overlooks the playing field.
Mascot
The M-Braves want fans to have fun and their new mascot is all about it! Diddly, whose bat doubles as a guitar and whose attitude is as infectious as his musical talents, made his debut in 2022 to much fanfare. Eating, entertaining and watching Braves baseball are three of Diddly's favorite pastimes, so Trustmark Park is always rocking when he's around.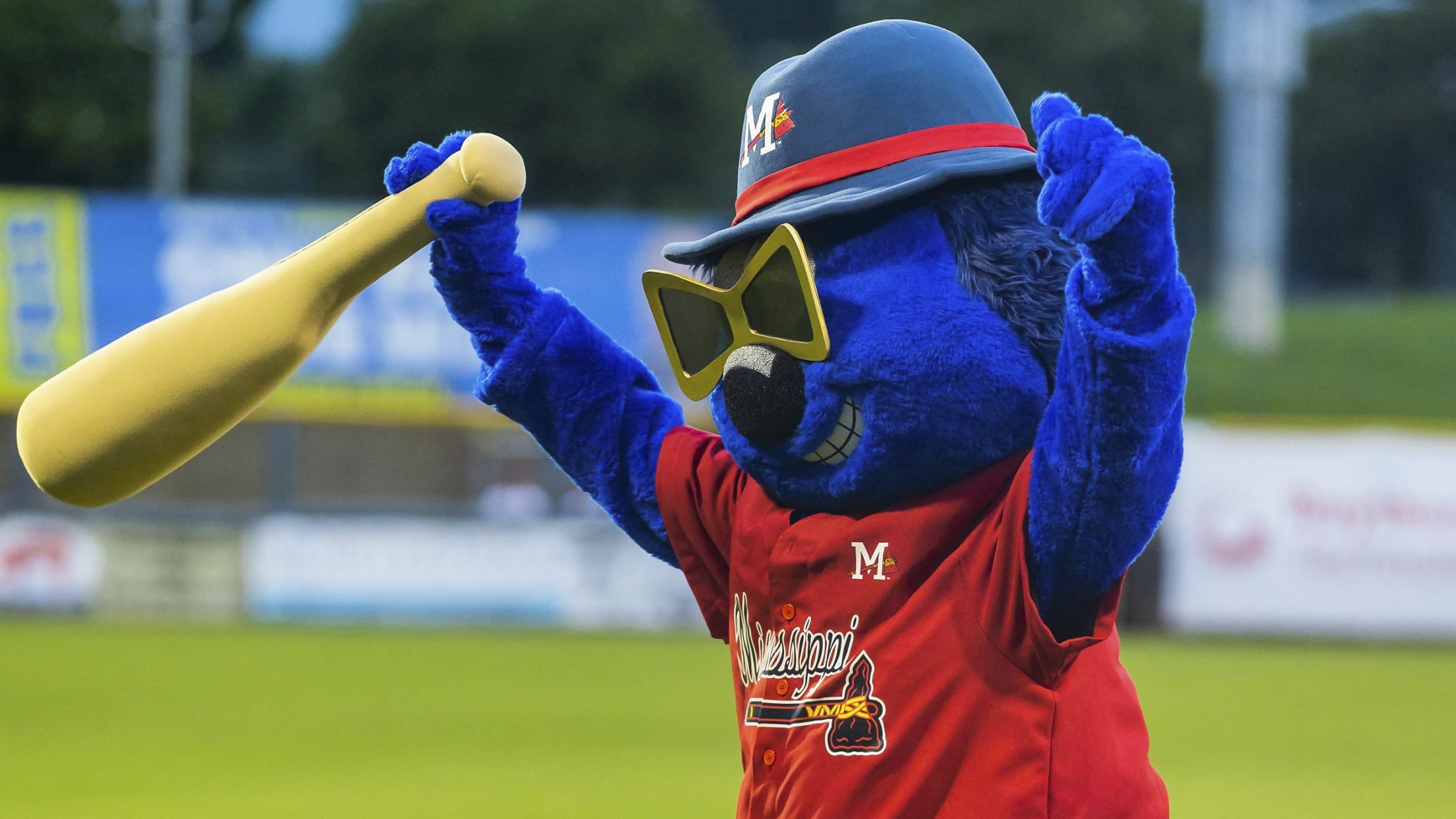 Local attractions
Food and drink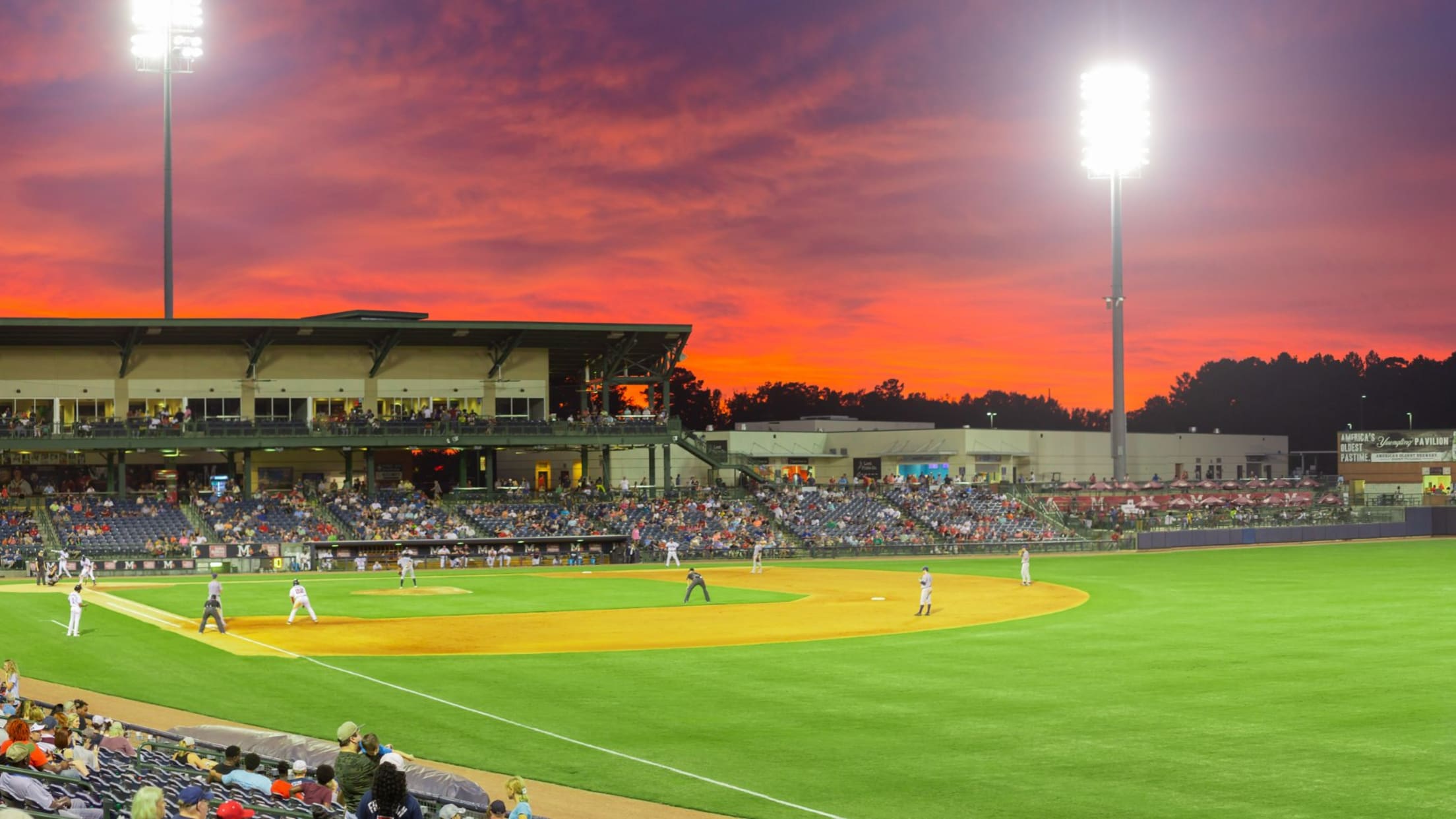 Lodging
If staying close to the ballpark is part of your itinerary, you're in luck. No less than five hotels are situated within a mile of Trustmark Park, with many more in Jackson if you're looking for more of an urban feel. Jackson-Medgar Wiley Evers International Airport is a 10-minute drive away, providing a quick getaway if your ballpark trek includes a flight to the Braves' other affiliates in Georgia.
Moving on
Atlanta has placed its affiliates all within shouting distance of Truist Park. In fact, if following the paths of Braves prospects is in your plans, you'll only need to leave the Peach State once. The approximately 375-mile journey from Pearl, Miss., to Atlanta will take some time if you're driving, but the trek pales in comparison to others around the Minor League landscape.
The Road to Atlanta
The Braves may have a large national following, but their identity is decidedly local. The M-Braves are the only affiliate residing outside of Georgia, which welcomes the baby Braves into the professional ranks in Augusta (well, technically, the Augusta Braves are located in North Augusta, S.C.) From there, it's on to Rome, Ga., Pearl, Miss., and finally back to Georgia and Gwinnett, which sits less than 40 miles from Truist Park and Major League glory.
Single-A: Augusta GreenJackets
High-A: Rome Braves
Double-A: Mississippi Braves
Triple-A: Gwinnett Stripers