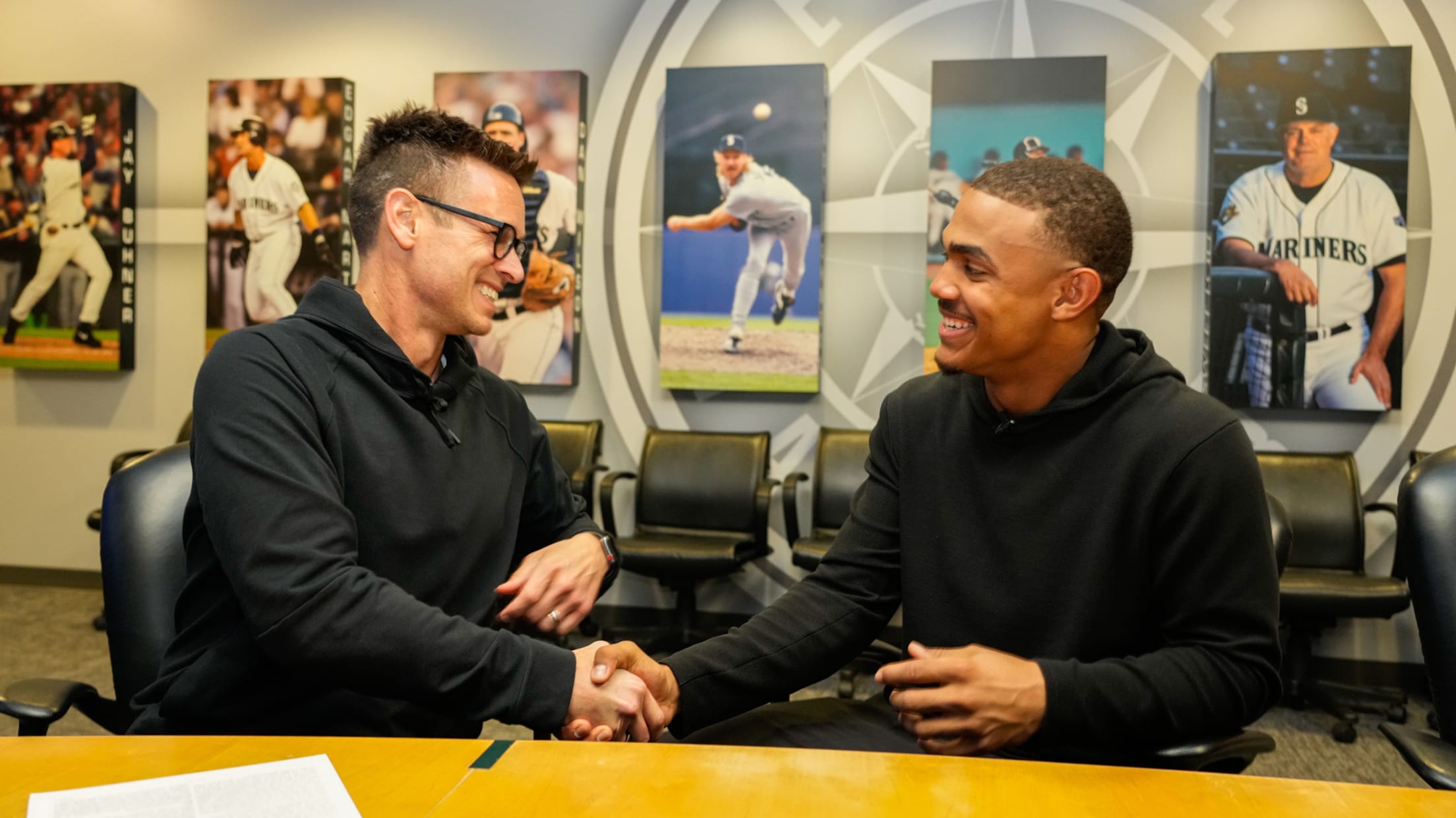 Scroll
Inside J-Rod's megadeal and how it came together
SEATTLE -- Jerry Dipoto was in the thick of meetings ahead of the MLB Draft in early July, huddling with right-hand man Justin Hollander, when their focus shifted momentarily and they asked an even bigger-picture question: What would an extension for Julio Rodríguez look like?
Rather than dilly-dally or daydream, the Mariners president of baseball operations called Rodríguez's agent, Ulises Cabrera of Octagon, and simply asked.
Nearly two months, dozens of meetings and countless phone calls later, Rodríguez and the Mariners finalized a massive deal that guarantees the rookie $210 millon, can max out at a record $470 million and will span anywhere from seven to 17 years after 2022 based on player and club options.
If it sounds complex, it is -- perhaps among the most in MLB history.
"At one point, believe me, it was far more complicated than it even turned out to be ... and it was so much fun," Dipoto said. "At one point, I said to Ulises: 'This is the most fun I've ever had negotiating a contract.'"
It's one of the most unprecedented contracts because there was no precedent for a player like Rodríguez, a rookie with less than one year of service time yet one who has the look -- and has already shown the makings -- of a star. Yet so often, pre-arbitration-eligible players who take extensions are criticized for selling themselves short of their potential earnings in free agency, and because so often, such deals are far more club friendly.
And therein lies what makes Rodríguez's deal so fascinating: It has components of those club-friendly deals, but they're paired with additional financial security for the player and, quite possibly, the biggest payday of all time. That's why it took a completely out-of-the-box approach from both sides.
"We don't have to reinvent the wheel," Cabrera, the agent, recalled of the early negotiations. "It just takes acceptance of, 'Hey, there might be a different way to skin the cat, that at the end of his career, if you look at the leaderboard of salaries, who are those people and what did they do?' So, how can we match up what this kid can do -- and make sure that he just falls in that space so nobody is looking like they got mud on their face."
Here's how it all came together, told through a breakdown of the contract's structure: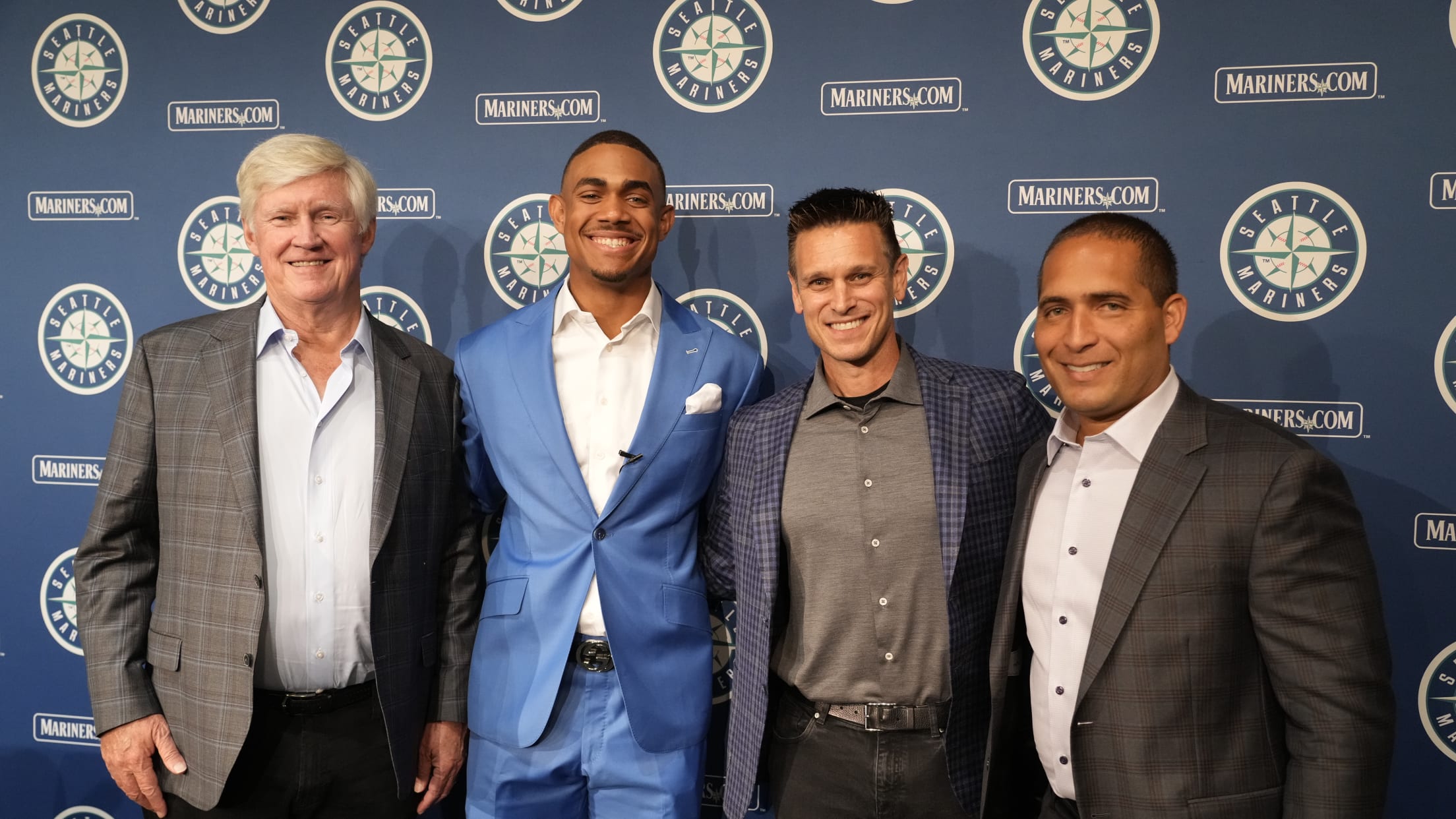 The 7-year, $105 million base (2023-29)
Dipoto and Cabrera began by discussing blueprint-type contracts, "X" years for "X" dollars, but doing so would've leaned too far in the direction of either the team or player. That's where the creativity began. The early leg of the deal looks a lot like Ronald Acuña Jr.'s (eight years, $100 million), and the latter part looks more like Fernando Tatis Jr.'s (14 years, $340 million), two young stars who recently signed well before free agency.
"We focused on a variety of different contracts that have been done around the league," Dipoto said. "And we stole from parts of those and then we created something in this space, recognizing that no one's ever really done this before."
Rodríguez, who also received a $15 million signing bonus, is earning the league-minimum $700,000 this year, would've earned the same in 2023 and then would've likely reached salary arbitration via Super Two status in 2024. FanGraphs' ZiPS projections, which uses past performance and aging trends, forecasted that Rodríguez would've netted $52 million total in arbitration before free agency, if he lived up to his projections. By taking the Mariners' offer, he locked up double that total in the base years but also sacrificed two free-agent years.
We didn't want to be the team that offered him something that was insanely club friendly. And maybe as importantly, we didn't want to lose him.

Jerry Dipoto
Yet projections don't always equate to production, which both parties were privy to.
"You can't expect a team to guarantee a ton of money if he doesn't have production to validate that,'' Cabrera said. "And you can't expect a kid who's 21 years old, who could potentially be a free agent after 26, to just sign things away and limit himself like some of the other guys have in the industry. ... If you're open-minded enough to find a solution that takes everybody's interests into account, regardless of the numbers, just the concept of it, that I think is a really big, big hurdle."
The club option: 8-10 years, $200 million-$350 million (2030-37 or 2030-39)
Rodríguez was willing to sacrifice free agency until potentially, at the earliest, after his age-38 season by committing all of his prime years -- but only if the Mariners were willing to pay close to market value if he became the player that both sides envision. So, it was his idea to tie his placing in the AL MVP voting into an incentive clause.
"He wanted us to know that he was intent on doing these things," Dipoto said. "And he thought that there should be tiers considered if he is that player. And I found that remarkable because he could have opted for much easier pathways than having to go out and win MVP Awards. But when you have the kind of talent he has and the kind of confidence he has in himself, you're willing to bet on yourself."
Should he win MVP twice in his first eight seasons -- something that only Mike Trout and Albert Pujols have done -- then the club option would max out, and if exercised, it would make this the richest contract in MLB history.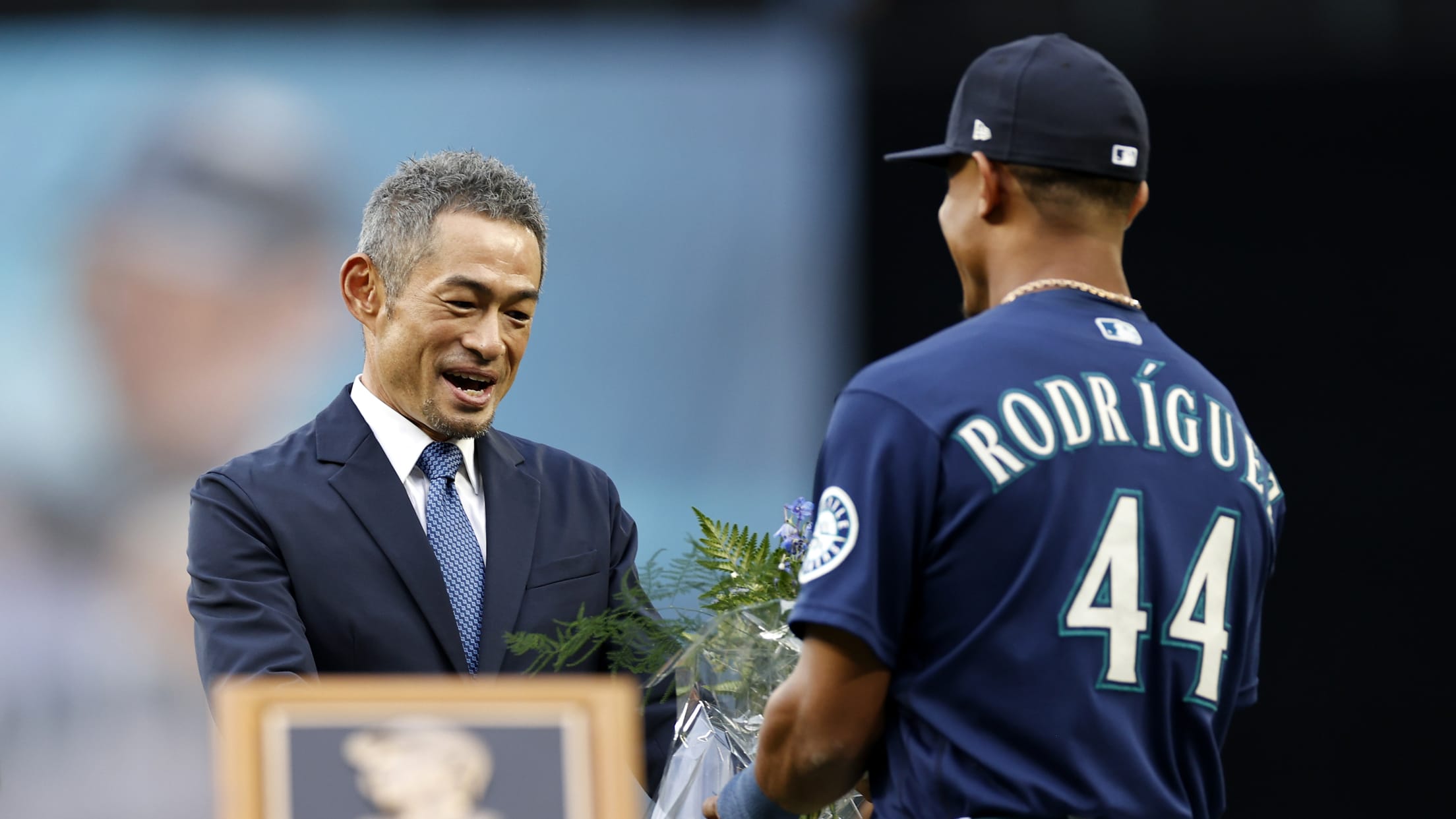 "We didn't want to be the team that offered him something that was insanely club friendly," Dipoto said. "And maybe as importantly, we didn't want to lose him. ... He will be among the elite in his compensation if he turns out to be among the elite in his play on the field, which is what we were trying to achieve."
The club option will serve as a proverbial ball in the Mariners' court one year before the base deal ends, after 2028 instead of '29. It's another meet-me-in-the-middle measure where the team holds the decision but the player gets a season's worth of clarity -- and the chance to dazzle for 29 other teams in a potential walk year -- before deciding on the player option.
The very first conversation set the tone. Like, if we are going to look at this in the typical lens, that is not going to work.

Ulises Cabrera, Rodríguez's agent
The player option: 5 years, $90 million, with $35 million in possible incentives (2030-34)
This is where Rodríguez's deal differs drastically from the previous pre-arbitration players who took team-friendly pacts. The player option gives Rodríguez financial security in case of injury or under-performance.
"They're betting on me, and I'm investing in the city of Seattle," Rodríguez said. "I'm definitely going to put myself in the best position where I can so I can keep performing for the team, for the city and for everybody."
It also includes incentives based on All-Star Game appearances and Silver Slugger Awards.
"I feel like that is just who I am, and I felt that's why I'm happy I got that contract like that because it's definitely going to keep me motivated," Rodríguez said. "And I'm definitely going to keep grinding every single year, and I'm going keep putting myself in the best position I can to keep performing on the field."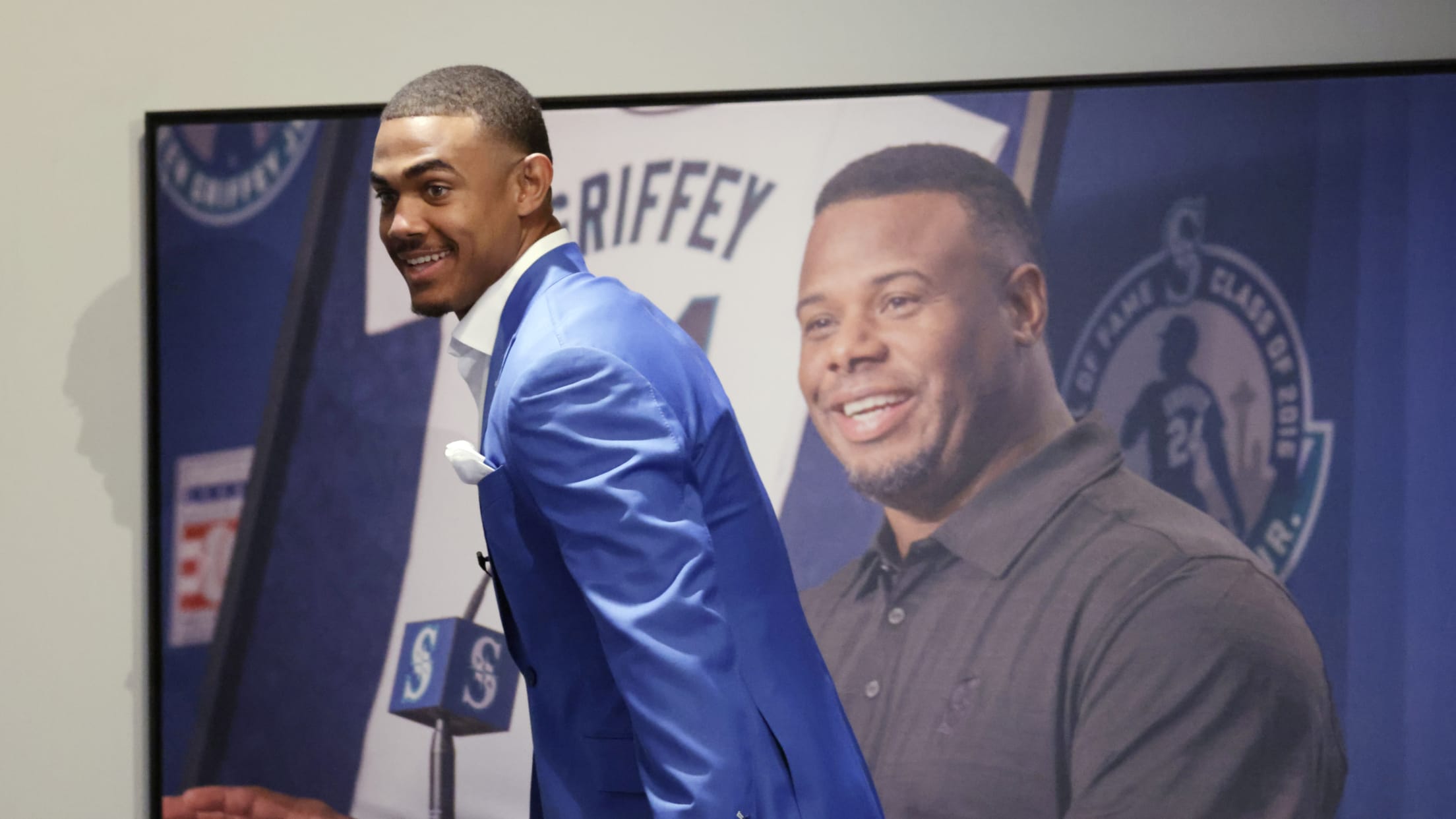 The mutual option: $168 million (2030-36)
Still following? If both the Mariners and Rodríguez decline their options, there is another avenue to continue the contract, via a $168 million mutual pact that was built in as flexibility for both parties and can be triggered after 2029. It's a component emblematic of the entire negotiations.
"The very first conversation set the tone," Cabrera said. "Like, if we are going to look at this in the typical lens, that is not going to work. And so there's going to be points probably in this conversation that what I say won't make sense. And what you say won't make sense either. But we're going to have to just be comfortable with that, because right now we're kind of starting something that we don't have any blueprint for."
The full no-trade clause
Under Dipoto, the Mariners had only three times included a no-trade clause on a contract, most recently last December to Robbie Ray, but only within the first three years of Ray's five-year deal.
Dipoto's most effective measures in roster building have been via trades -- Mitch Haniger, Ty France, Luis Castillo, Marco Gonzales, Andrés Muñoz, J.P. Crawford and many others -- underscoring the premium he puts on the ability to retain full roster control.
Yet, Rodríguez's was an outlier for many reasons, but the biggest was that not including it would render moot the very essence of his deal -- that the Mariners wanted to lock up a cornerstone player for good.
I would love to be on the Mariners for the rest of my career and play in front of the Mariners fans for the rest of my career.

Julio Rodríguez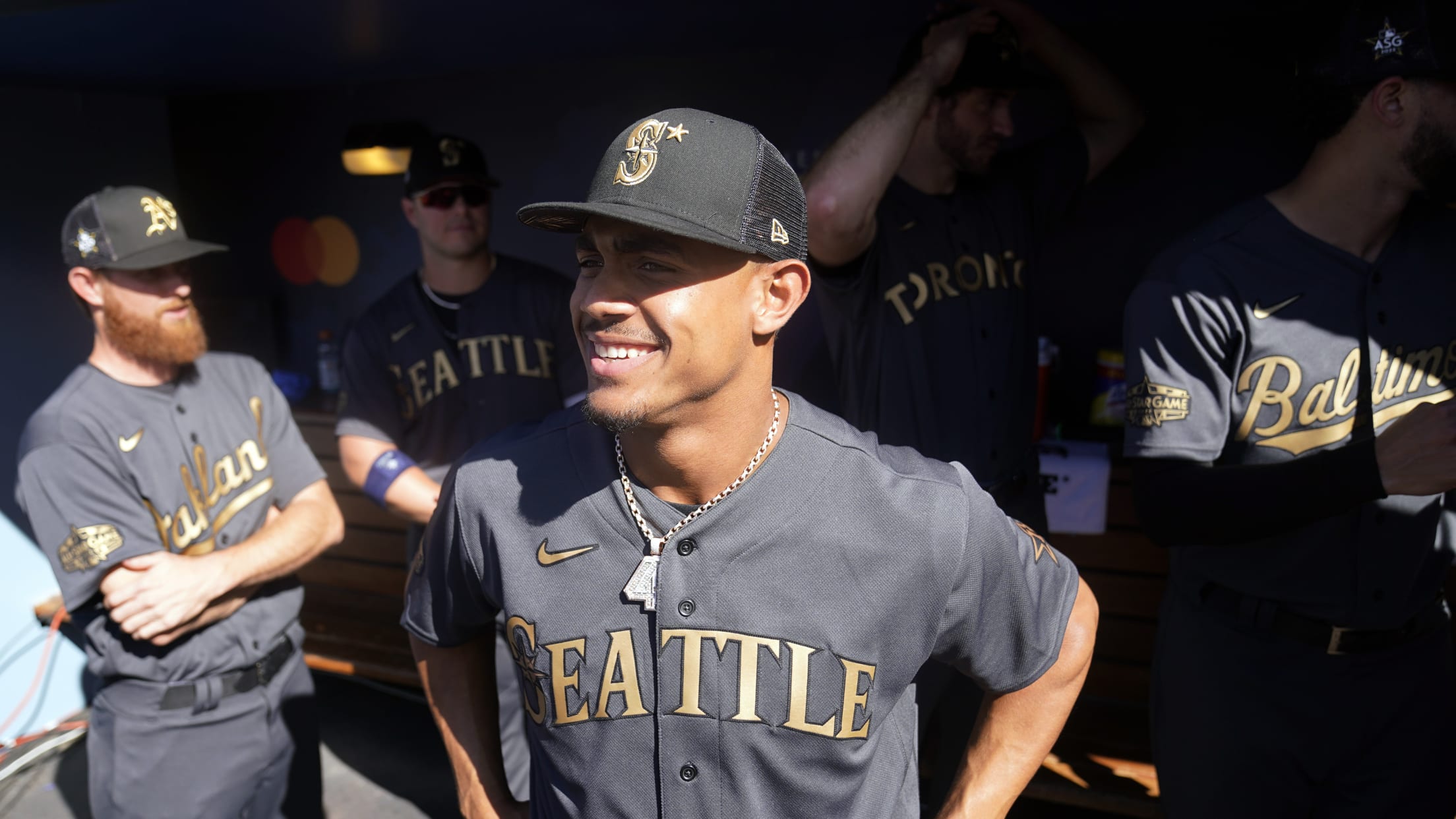 "The goal throughout was to build the mechanics of a contract that would lead us to the chance for Julio to spend his career here," Dipoto said. "Because that doesn't happen enough anymore."
Nonetheless, anything can happen over the life of megadeals. With this very franchise, Robinson Canó (10 years, $240 million) had a full no-trade clause delegated by the front office before Dipoto, yet Canó was dealt to the Mets by Dipoto in the blockbuster that brought back Jarred Kelenic and others.
"We've come to see that even with full no-trade clauses, it can ultimately still end up with players being traded," Cabrera said. "But in theory, I think it wouldn't be consistent for Julio to say, 'Hey, I'm willing to be a Seattle Mariner for my entire career,' and then the team say, 'Yes, we're willing to do that,' and then not back that up with some type of written language that comes in the form of a no-trade clause."
The ability to part ways
This deal was signed with the intent of Rodríguez playing out his entire career in Seattle. But who knows what the world will look like seven, 12, 15 or 17 years down the road, the potential stops in the deal?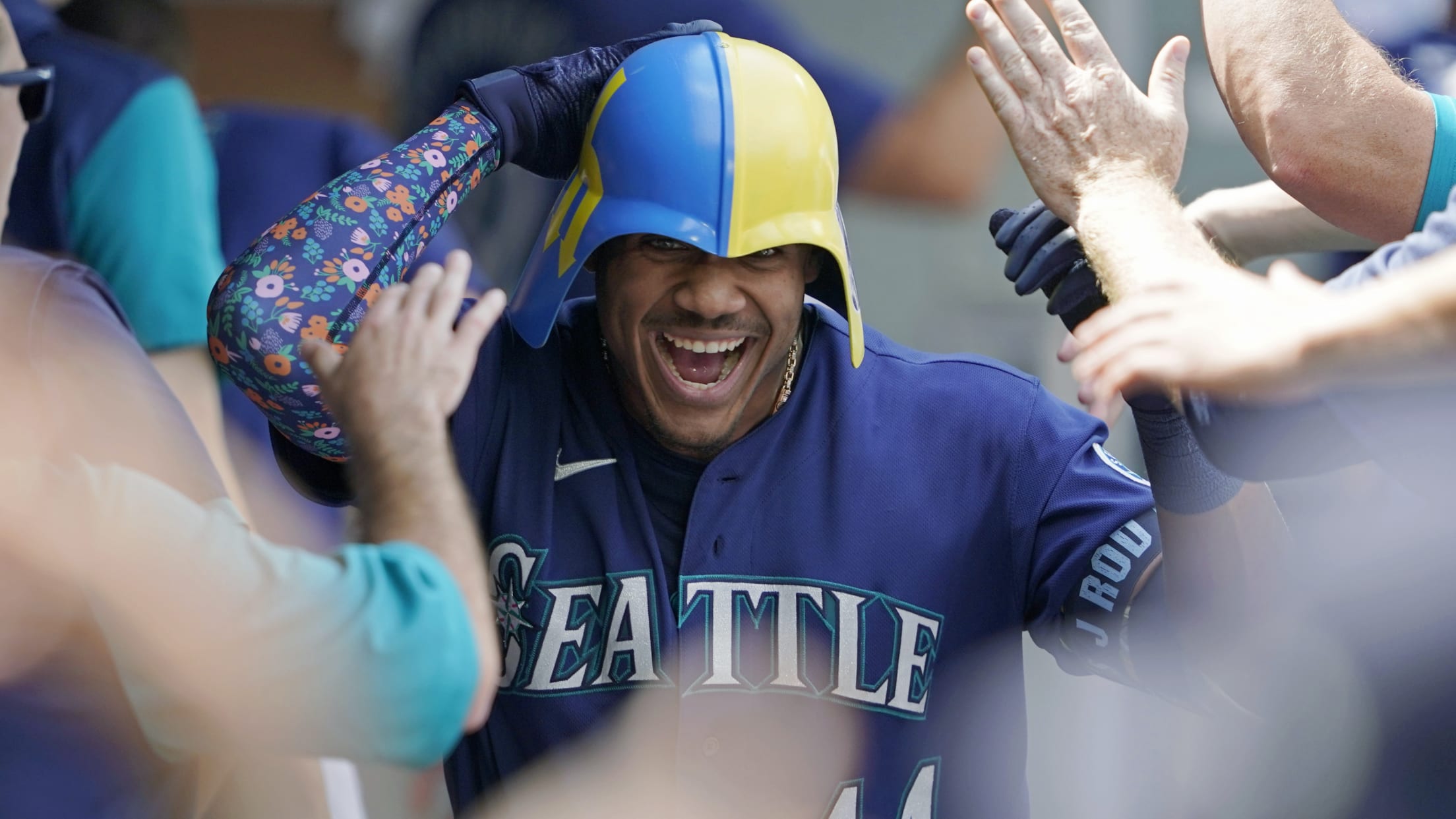 After mentioning "championship" ambitions, Rodríguez's signing signals that he's all-in on Dipoto's vision for the immediate and long-term, while Dipoto has identified the player to build around. Yet there's an outlying possibility that the paradigm shifts. Mariners manager Scott Servais even joked that Rodríguez "is going to be around longer than the rest of us."
When considering how long and complex the deal is, the chance for both the club and player declining their respective options and the mutual option isn't completely out of the realm of possibility, which would make Rodríguez a free agent after his age-28 season and still in his prime. And that perhaps is another token to why this deal, at surface, appears to be a win-win for both sides.
But within this same document, there's hope, ambition -- and intent -- that this is a permanent match.
"I feel committed to you guys," Rodríguez told Dipoto at the podium. "As Ulises said, this is not about the contract, how long it is. I would love to be on the Mariners for the rest of my career and play in front of the Mariners fans for the rest of my career. ... I genuinely mean that. I love being here."