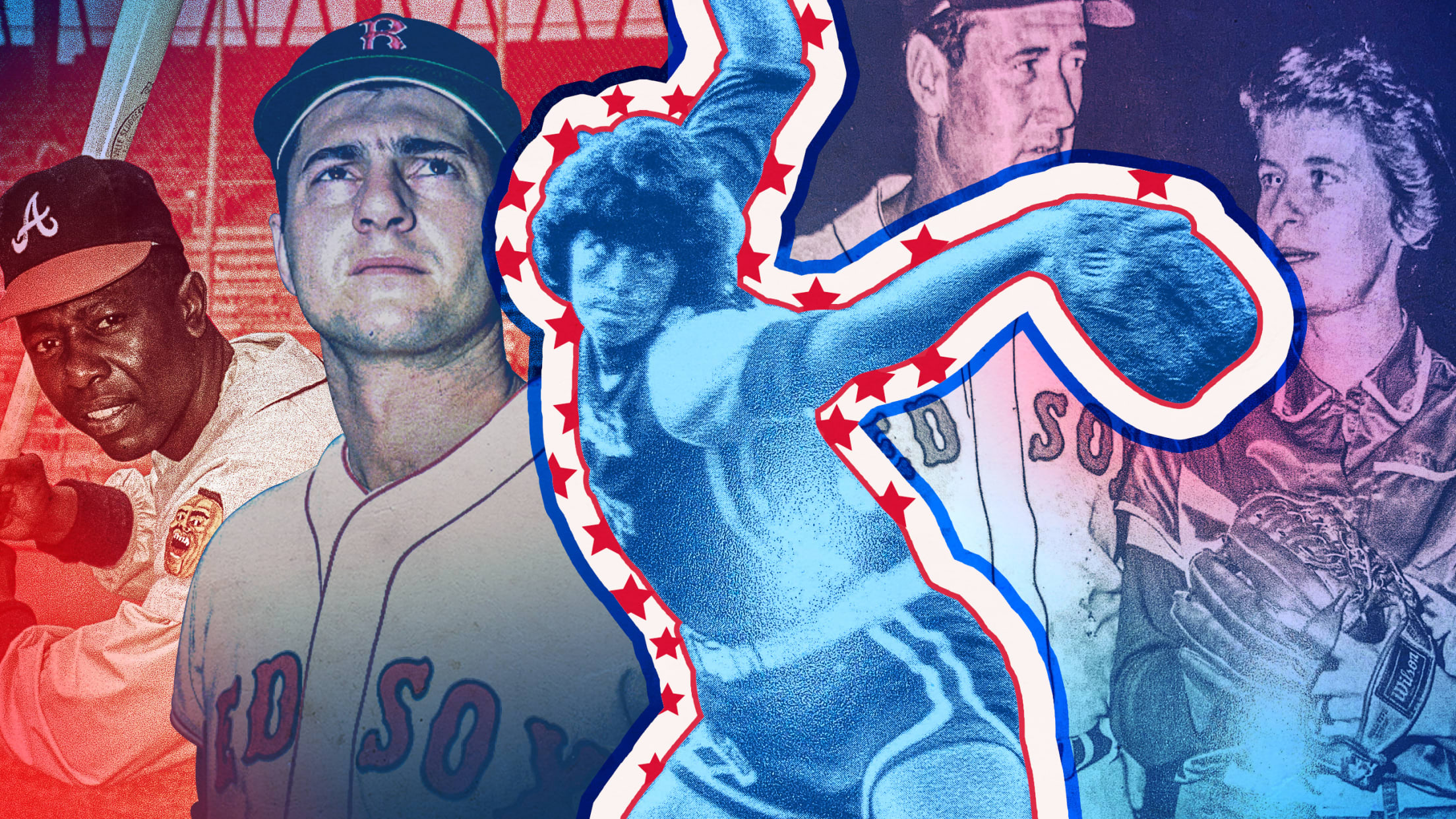 Scroll
Meet the woman who struck out Hank Aaron
"I was never gonna let anybody beat me at anything. I was so competitive. When I was facing Ted Williams, I was facing Ted Williams. Yeah he probably should've hit me, but he didn't."
[A version of this story originally ran in July 2020].
To say that Joan Joyce was the greatest softball player ever and a conqueror of MLB legends is probably an understatement.
She was also one of the best golfers -- competing on the LPGA tour for 19 years. She had a career low score of 66, drove it 30 yards longer than most of her opponents and holds the Guinness record for fewest putts in a PGA or LPGA round with a minuscule 17.
She's in the Connecticut Women's Basketball Hall of Fame, named to the Women's Basketball Association All-America team four times and Amateur Athletic Union All-America team three. She played for the USA Women's National team in 1964-65 and holds the record for the most points in an AAU tournament game with 67.
She was a player-coach and all-east regional player in the United States Volleyball Association. She took her team to four National Tournament appearances.
She was hired to be a professional bowler, she was a runner-up in ABC's Superstars tennis competition, she has more than 900 wins as a coach at FAU. She's a living, breathing tall tale of the sports world.
"There will always be great female players in a particular sport -- but there will never be another Joan Joyce," Tony Renzoni, author of "Connecticut Softball Legend Joan Joyce" said.
But playing softball was where she really made her mark.
She joined the professional, Connecticut-based Raybestos Brakettes team at the age of 13. She traveled the country, compiling a ridiculous 753-42 record and .09 ERA over 20 seasons. Her famed slingshot windup helped her throw 150 no-hitters and 50 perfect games. She routinely led the league with a .400-plus average and once pitched 45 consecutive scoreless innings in a 24-hour span during a national tournament.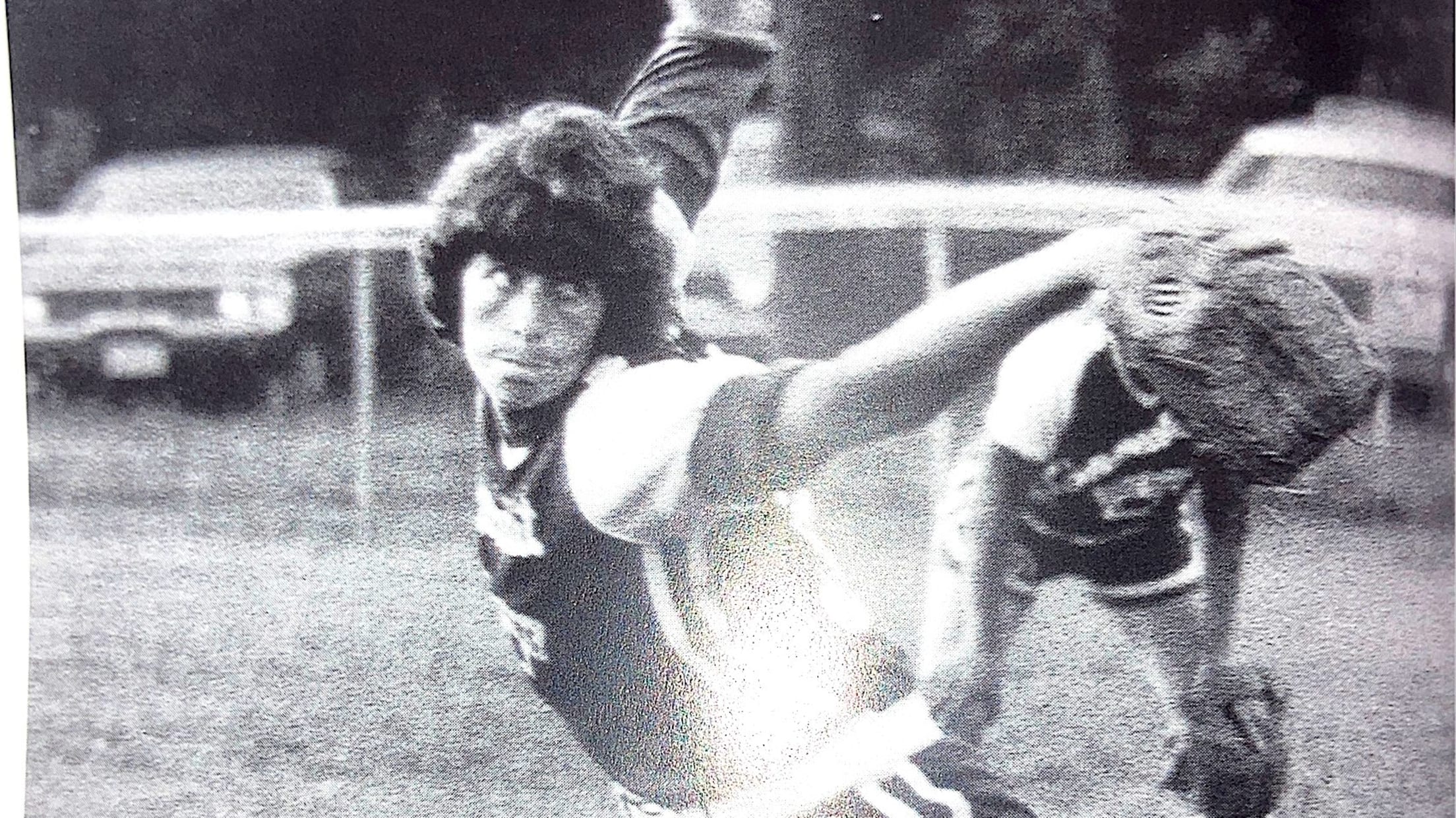 She threw faster than an Amtrak train.
"Well, they didn't have radar guns back then," Joyce laughed during an interview with MLB.com.
She went on to explain that she was involved in a study at USC where a graduate student took a bunch of pitchers from the Pacific Coast League and attempted to measure their speeds using various throwing techniques and stop watches.
"I didn't know anything that happened, I never read her dissertation," Joyce said. "And then when I was playing out on the pro tour for golf with a friend of mine, Carla Glasgow, someone asked me how fast I threw. And I said, I don't know. Carla looked at me and she said, 'Did you not read the USC thesis? In that thesis she said that you threw the equivalent of 119 mph."'
That's a fastball in the mid-70s from 40 feet away, and it's probably why some of the best hitters in baseball history could barely manage to make contact against her. Here are a few of those stories.
Joan vs. Hank
"Yeah, I pitched against Hank Aaron," Joyce said. "We did that up in Hartford at an exhibition. Actually I wasn't even gonna pitch in the game ... and then the people who were running the exhibition came over and asked if I could pitch the last inning and then they would put Hank Aaron up to bat."
This was in 1978, Aaron was 44, two years removed from playing in the Majors, while Joyce was 38. Even still, it was billed like a heavyweight title fight.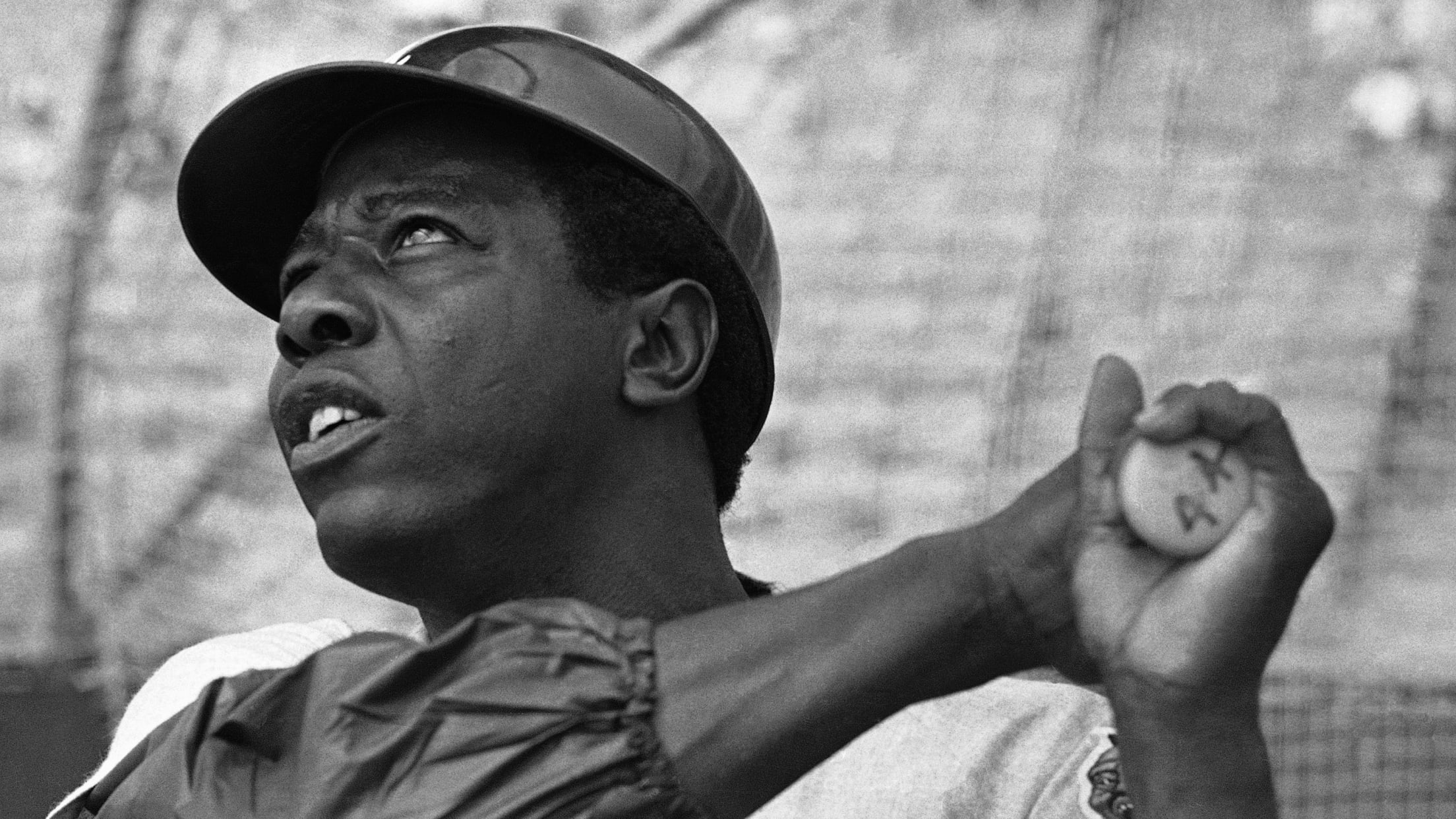 "So I went out and warmed up, came in for the last inning, he came up to bat and I struck him out," Joyce said.
"She was something else," Aaron said at the time. "That softball comes at you and rises up around your head by the time you swing at it."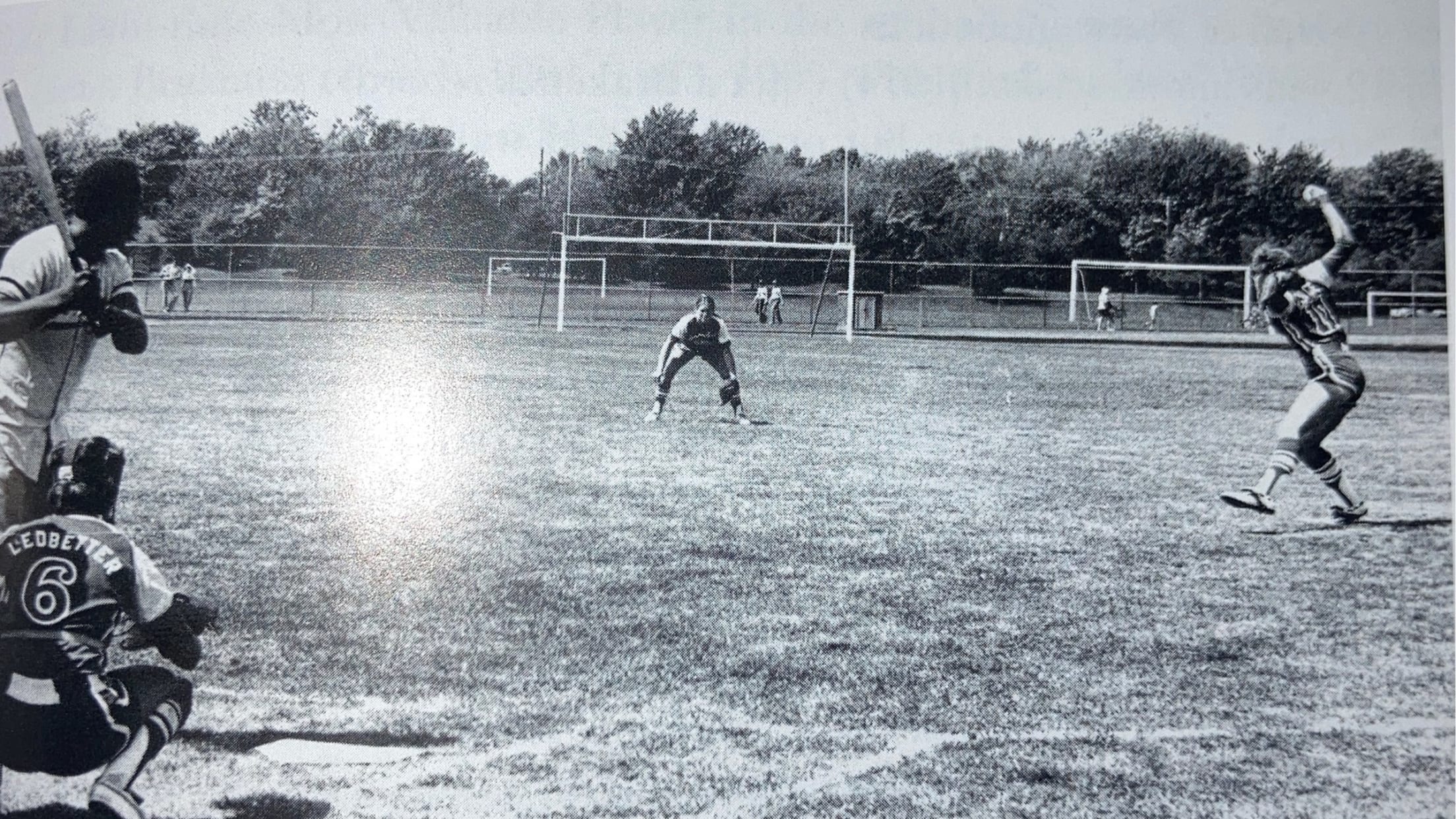 Joan vs. Yaz
Another Hall of Famer, Carl Yastrzemski, was scared to face Joyce's dreaded rise-ball in the '70s.
"He was supposed to hit against me," Joyce said. "At the [ABC] Superstars. Yeah, they called and asked him to hit against me. He told them no."
Joyce lived in Florida at that point and Yaz, because Joan's life couldn't get any more mythical, was actually her neighbor. The two became friends and were out golfing one day when the story of why he didn't want to come came up.
"So we started to play golf together and he found out I pitched and he said, 'Oh, I know you,' Joyce recalls. "'They wanted me to come hit against you and I wouldn't. I told them I wouldn't go get struck out by a girl.'"
Joan vs. Ted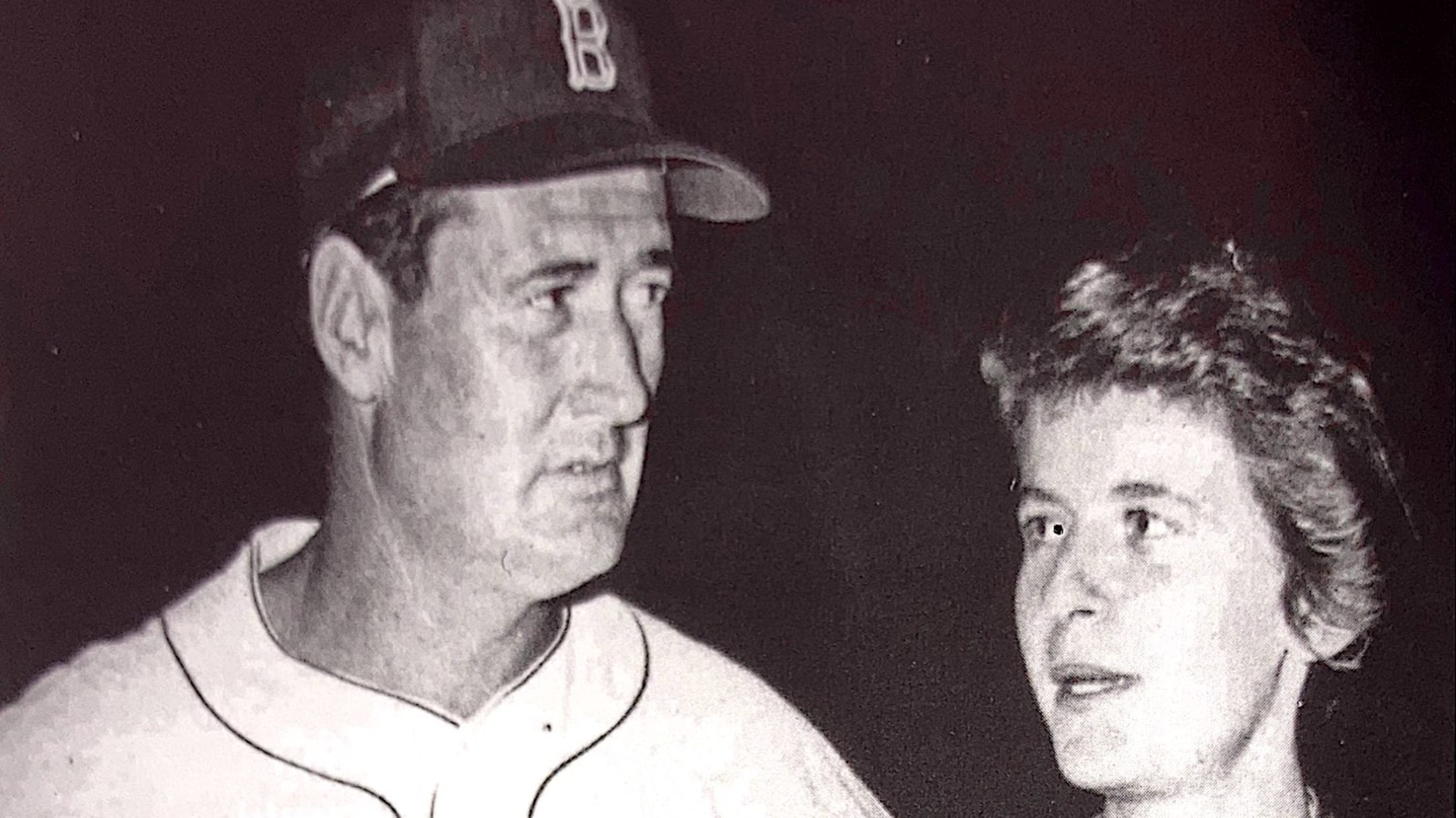 This was Joyce's most legendary matchup. She faced Ted Williams a few times in her hometown of Waterbury, Conn., as part of a fundraiser for The Jimmy Fund. One of the most famous matchups was in 1966.
When they squared off in August of that year, the event was highly anticipated. A crowd of 17,000 overflowed the tiny Minor League Municipal Stadium to watch baseball's greatest hitter face off against softball's greatest pitcher.
So, what was Joyce's approach?
"I said, Ted Williams is not gonna get a pitch where his eyes are," Joyce recalls. "This guy's got the best eyes in baseball. He reads the letters on a baseball. I got a softball that's twice as big as a baseball. He could probably read everything on the softball -- I'm not throwing it up by his eyes."
Joyce went mostly with her drop-ball. If she left it up, she left it way up, where he could only foul it back. She mostly used drop-balls and curves, eliciting zero contact from the Red Sox superstar.
"After about 10 minutes, he threw the bat down on the ground and said, 'I can't hit this.'
Williams, who famously said Joyce was the greatest pitcher he'd ever faced, asked his opponent how she was able to throw a ball that moves so much. Joyce showed him with a softball and Williams said, "Girls shouldn't know that."
Joyce responded, "This girl does know that."
Turns out, facing MLB's most legendary batter ended up not being that hard after all. It was, as she said years later, just about the easiest thing she's ever done.
credits:
Matt Monagan is a writer for MLB.com. In his spare time, he travels and searches Twitter for Wily Mo Peña news.