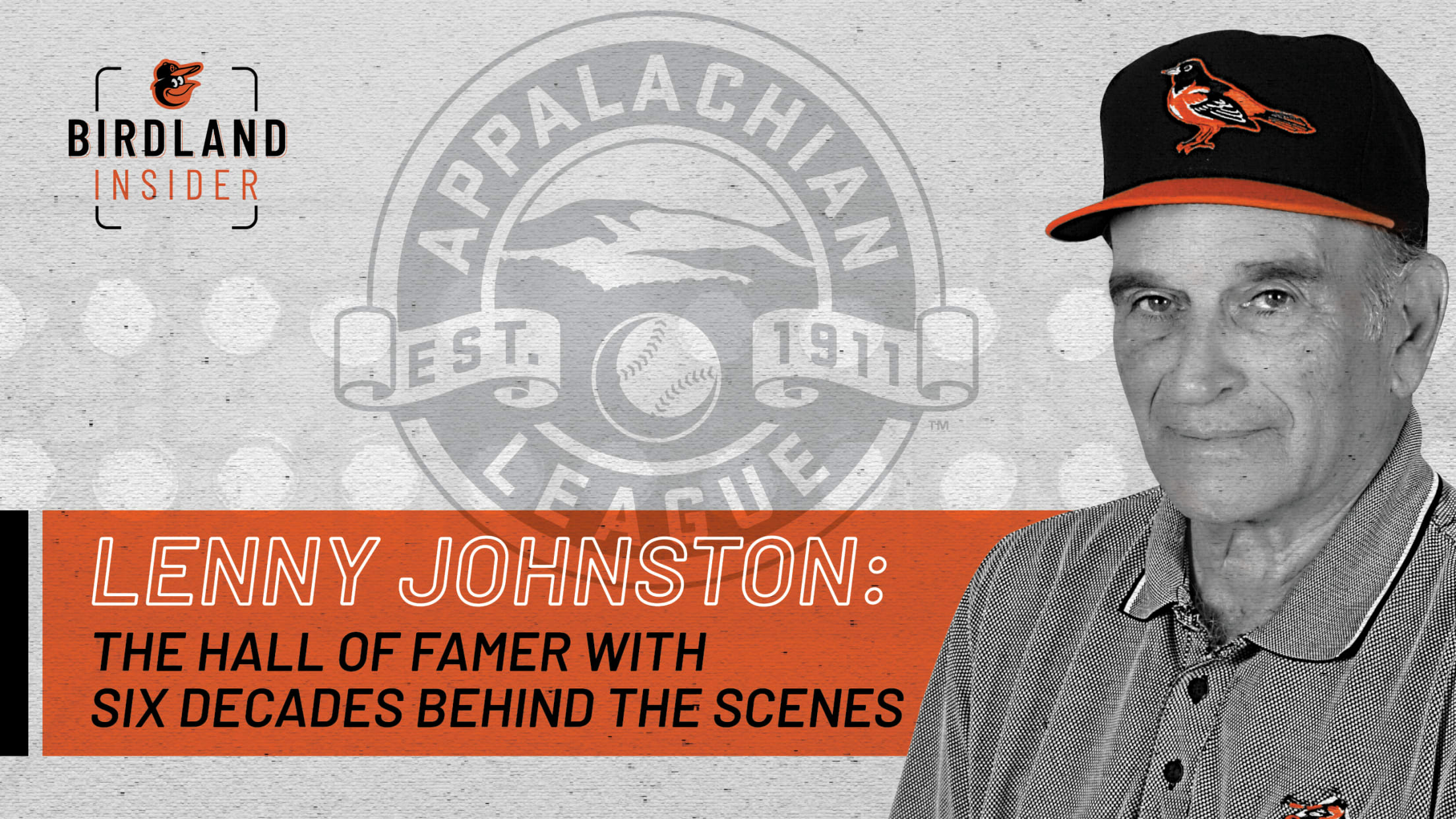 Scroll
Lenny Johnston: The Hall of Famer with Six Decades Behind the Scenes
For 118 years, Minor League Baseball has supported and helped grow our national pastime, becoming a place where bright young talent can develop and prosper.
While top prospects and player development often make headlines, there is so much more that isn't always seen by the casual fan.
The Minors play host to the kindest, most devoted and incredibly hardworking people. As a player embarks on his journey throughout the Minor Leagues, he is bound to encounter some of the greatest personalities in the game.
Coaches, umpires, executives, groundskeepers and every staff member in-between all play a role in making our sport feel like one giant family. These are the people behind the scenes. The unsung heroes.
Over the years, nearly every player or employee that has made a stop in the Orioles' Minor League system has met a man who quietly served as a cornerstone of it all: Lenny Johnston.
A perennial fixture in the Orioles' organization, Lenny dedicated 57 years of his life to Minor League Baseball. He enjoyed a 16-year playing career in the Minors, including parts of nine seasons at the Triple-A level. Throughout his Minor League career, he stole 325 bases and led his league in stolen bags for six consecutive seasons (1953-58). In 1956, he also led the International League with 182 hits.
Following his playing days, Lenny transitioned into a managerial role for nine years, and has since held many different positions within the Orioles' organization, including coaching, scouting and operations. For decades, Lenny had a hand in everything and was the man who kept things running smoothly for the Appalachian League's Bluefield Orioles, up until the team left the city in 2010. Following the 2010 season, Lenny remained with the organization in an administrative role, moving to Sarasota, Fla., to work with the Gulf Coast League staff.
Last month, the Appalachian League named Lenny as one of 18 new members that have been elected to the league's 2020 Hall of Fame class. Although this year's ceremony will not take place in person, Johnston and 17 other inductees have been honored with this recognition: Rick Ankiel, Dale Ford, Ron Guidry, David Justice, Harold Mains, Mike Mains, Dan Moushon, Dale Murphy, Tony Oliva, Jim Rantz, Scott Rolen, Jim Saul, Mike Shildt, Lou Whitaker and David Wright.
Across Bluefield, everyone knew Lenny. Jake Parker, who currently serves as the Orioles' Minor League equipment manager, coined Lenny as a true "Jack of all trades." He met Lenny in 2005 and detailed how he practically did every job for the Bluefield Orioles, including coordinating all hotel reservations, bus schedules, umpires, and meetings. Jake explained that the workers at hotels and restaurants across Bluefield, as well as in other cities that the team often traveled to, all knew Lenny. He established relationships with fans and locals, and he had a reputation as being a great conversationalist who wanted to talk to everyone.
Jake described a number of fond memories he has from his time working beside Lenny, including how he would hand out flowers to one lucky fan in the seventh inning of each game in Bluefield, which was just one more small way he was able to connect with fans.
Giving back to the community was a huge priority for Lenny. He made it a point to always teach his players the importance of giving back, especially in a small town like Bluefield. He encouraged the players to talk to young kids, teach baseball clinics and visit nursing homes, knowing the smallest things can make the biggest difference.
"I will never meet a better person in baseball than Lenny Johnston," Jake said.
Lenny loved Bluefield, and that was evident to every person he met. Dave Walker, who is currently the Orioles' Minor League medical coordinator, met Lenny in 1994 when he joined Bluefield as an athletic trainer. Lenny was one of the first people that Dave met on the job, and instantly, he could tell that Bluefield was Lenny's love. Dave reflected on his time with the team and said that it was the absolute best place for an athletic trainer to be -- just because of Lenny.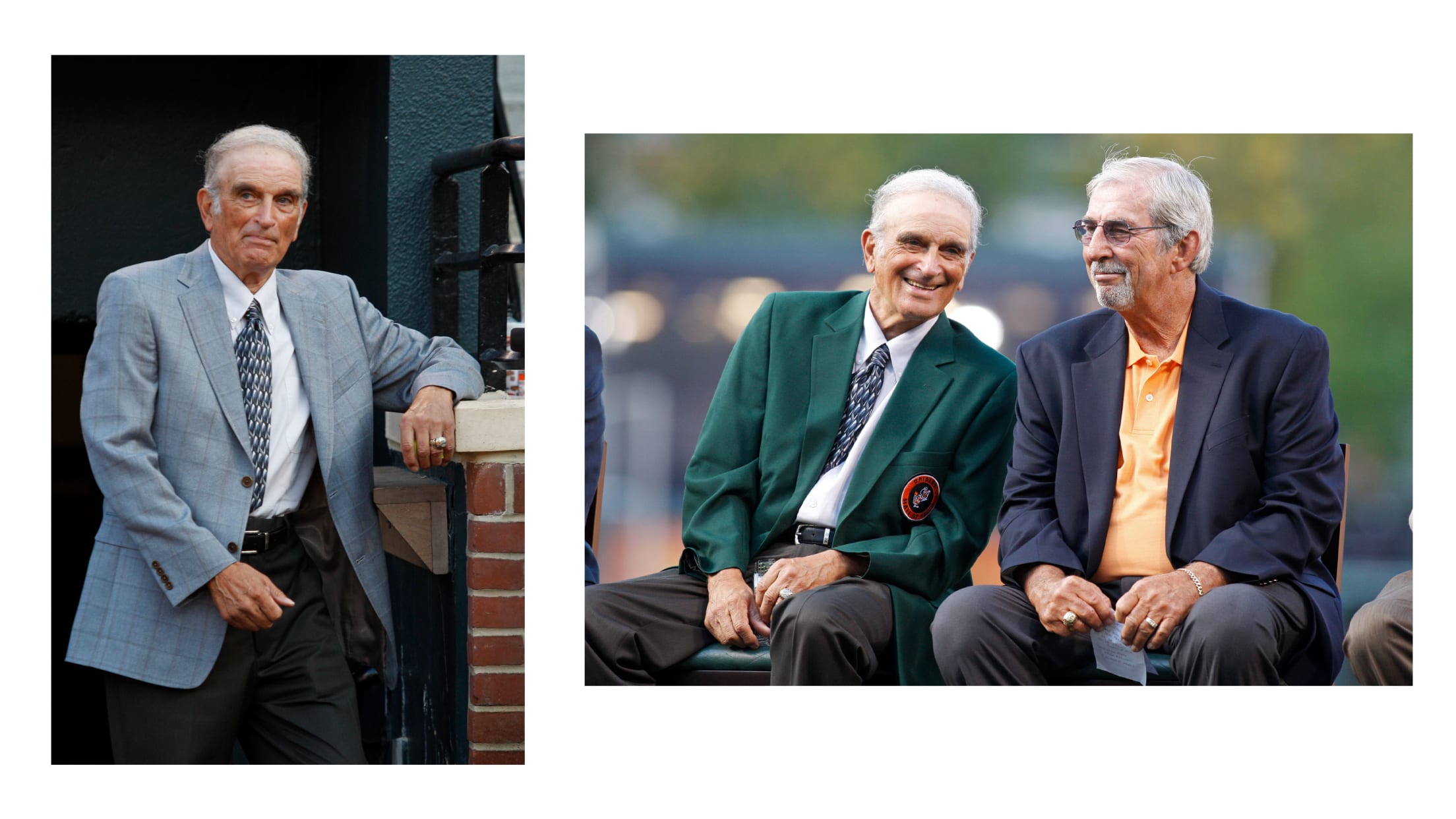 Dave spoke to the number of responsibilities Lenny took on, and he often joked that Lenny was the "Mayor of Bluefield." He credited Lenny with establishing a comfortable working environment and said that he was always willing to offer wisdom and advice to those in need.
Both Dave and Jake described Lenny as someone who is seen as a grandfather figure within the organization. Everyone who was fortunate enough to work alongside him was able to come away with a great deal of insight, advice, and unforgettable memories.
An alumnus of Western Michigan University, Lenny has been described by his coworkers as "bleeding brown and gold." He was a two-sport athlete at Western Michigan, showing off his talents on both the football and baseball fields. In 1990, Lenny was inducted into both Western Michigan's Football Hall of Fame and Baseball Hall of Fame.
In 2010, Lenny received the Herb Armstrong Award for his contributions to baseball and the organization, and he was inducted into the Orioles Hall of Fame. Up until his recent retirement, Lenny dedicated most of his life to Orioles baseball. He has embodied the spirit of our national pastime, and everyone who has met him is better because of it.
Beyond the accolades, the Hall of Fame inductions and the incredible number of years he has dedicated to our sport, Lenny's spirit and passion for baseball are what makes him one of the greatest people to have ever been a part of our Birdland family.