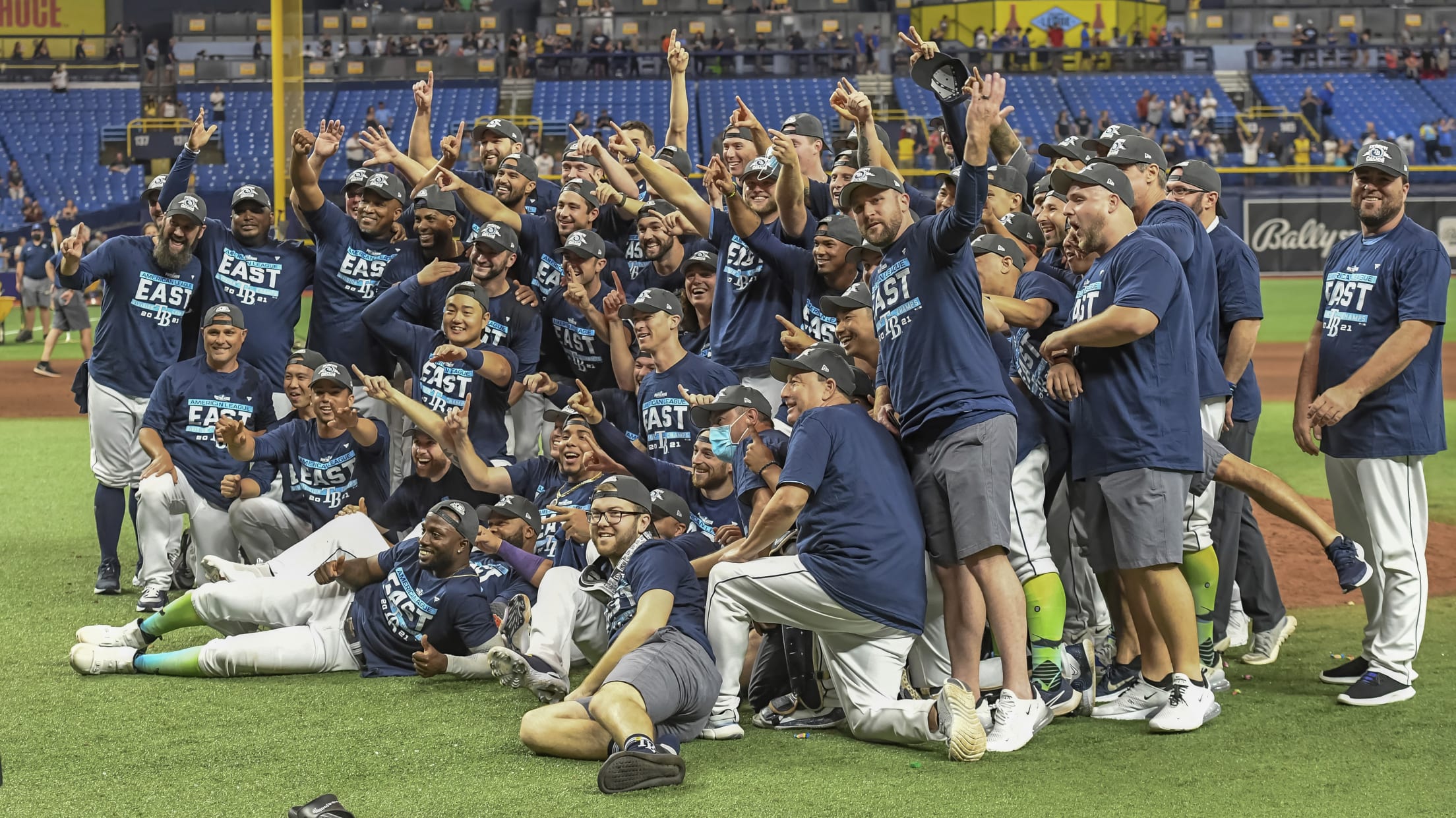 Scroll
Rays Way: How the AL's best team was built
ST. PETERSBURG -- As the Rays retreated to their clubhouse at Tropicana Field on Sept. 25, American League East champion T-shirts on and celebratory drinks at the ready, they found a laptop computer stationed near the front of the room. The screen displayed a fixed view inside the home clubhouse of their Triple-A affiliate at Durham Bulls Athletic Park.
While the Rays popped champagne and poured beer on each other, the Bulls sipped some bubbly of their own. Players, coaches and staff -- separated by about 700 miles and one level of baseball -- shared the moment over Zoom. The thoughtful gesture, suggested by Tampa Bay president of baseball operations Erik Neander and executed by clubhouse managers Tyler Wall and Pat Phelan, hit home for everyone in both rooms.
"It's a team effort," said reliever Louis Head, who was with Durham at the time, "and they know that."
This year more than most.
The Rays used 61 players, each of them contributing to Tampa Bay posting the AL's best record for the second straight season. The club's front office and scouts left no stone unturned in pursuit of talent. Manager Kevin Cash and his coaching staff understood and maximized each of those players' skills while deftly balancing playing time.
The Rays recognized that their second consecutive division title was a result of all the work done at Tropicana Field, of course, but also all the Triple-A players and staff. So after accomplishing their top regular-season goal, Neander said they wanted to make sure those in Durham knew their efforts were appreciated.
Amid the AL East-clinching celebration, the Rays spoke glowingly about the depth it took to win an unforgiving division with four 90-win teams. AL Division Series Game 1 starter Shane McClanahan jokingly called the Rays "Durham South" and pointed to Head, the 31-year-old rookie right-hander who was selling solar panels last offseason before being called up and sent down 12 times this year, as an example of what their depth was all about.
"We tell them it takes a village. They say it takes a village to raise a child," bullpen coach Stan Boroski said. "It takes a village to win a World Series."
It takes what Neander cited as the Rays' greatest strength more than seven months ago, just after their first full-squad workout of Spring Training, as he met with socially distanced media from atop the home dugout at Charlotte Sports Park in Port Charlotte.
"We have talent and we have depth," Neander said on Feb. 23. "That's what you need to win a lot of games."
*****
Even if he had known back then exactly what this year would bring, Neander couldn't have better summarized the reason for the Rays' franchise-record 100-win season. They shattered club records with those 61 players, including 18 rookies and 38 pitchers, none of whom had enough innings to qualify for the ERA title.
The fourth-best pitching staff in the Majors by ERA had 23 hurlers record at least one win and a record-breaking 14 pitchers record a save. The Rays did all that despite losing their top three starters from last season before the All-Star break -- Blake Snell (trade) and Charlie Morton (declined club option) in the offseason and Tyler Glasnow (Tommy John surgery) in mid-June -- and a slew of top relievers, including Nick Anderson and Pete Fairbanks, for extended stretches.
The highest-scoring team in Tampa Bay history featured 13 hitters who finished the season with a league-average or better adjusted OPS. Ten players hit at least 10 home runs, tying the club record set in 2006 and matching the big-market Dodgers, Giants and Yankees for most in the Majors this year. They used 158 lineup constructions in 162 games.
This is how the Rays are built. It's how they believe they must be built, on depth as much as talent.
"It takes both to win," Neander said. "You don't win with one or the other. You need both."
Much of that philosophy is driven by their financial standing. Established stars are expensive. Certainty is expensive. For all their success over the last 13 years, the Rays still operate with one of the lowest payrolls in baseball and, thus, without many household-name stars. They're less likely to win All-Star battles than they are to succeed in 162-game wars of attrition.
"Just like every other team out there, when you play 162 games throughout a year, and all the injuries and guys getting banged up, COVID stuff going on -- you need depth," said veteran center fielder Kevin Kiermaier, the longest-tenured Ray. "You need it, and we have that -- and then some. … We're the Rays. We work in mysterious ways. But at the same time, when you win, it just brings the best out of everyone."
For many teams, depth is a glass to break open in case of emergency. It's a manager grimly mustering the optimism to say, "Next man up," before calling up a Triple-A veteran or an unseasoned prospect and hoping for the best. It's a scramble to turn bench players into regulars and a quick way to learn what "Replacement" represents in the Wins Above Replacement statistic.
For the Rays, depth is part of the plan. It plays out over the course of a long season, sometimes hidden in the transactions log and sometimes glaringly obvious to opponents. Take it from Cleveland manager Terry Francona, who said after his team was held hitless by five Tampa Bay pitchers in the second half of a July 7 doubleheader, "They don't have a 12-man pitching staff. They have about 17 or 18."
We're the Rays. We work in mysterious ways. But at the same time, when you win, it just brings the best out of everyone.

Kevin Kiermaier
It's utility infielder Mike Brosseau, undrafted and unheralded, homering off Aroldis Chapman in Game 5 of the 2020 AL Division Series. It's trading starting shortstop Willy Adames to the Brewers for two relievers, one of whom (Drew Rasmussen) turned into a key stretch-run starter to replace Glasnow, then playing elite defensive shortstop prospect Taylor Walls until it was time for rookie sensation Wander Franco. It's a bullpen with no closer and an entire pitching staff's worth of injuries still somehow finishing with the best ERA in the American League.
"In Spring Training, we say we're going to break with 26 [players], but we're going to use way more than 26 because that's how baseball is built," said Peter Bendix, the Rays' vice president of baseball development. "Everybody knows that baseball is built for the long haul, but I don't know that everybody necessarily ends up acting on that. So that's how we're going to hopefully have some kind of advantage."
*****
After a 10-run rout of the Orioles on Aug. 17 at Tropicana Field, Kiermaier addressed the Rays in the team's traditional clubhouse victory celebration. Tampa Bay had just received nine scoreless innings from Rasmussen (making his second true start in the Majors), Adam Conley (making his second big league appearance since posting a 6.53 ERA for the Marlins in 2019) and Chris Ellis, who struck out seven in four innings to earn his first big league win. Ellis was designated for assignment the next day.
Kiermaier makes a point to recognize players who perform well after every Rays win, so he gave each one a shoutout. With a bit of humor -- and truth -- mixed in.
"We don't know where the heck they find you guys," he said, "but we're sure glad you're on our team."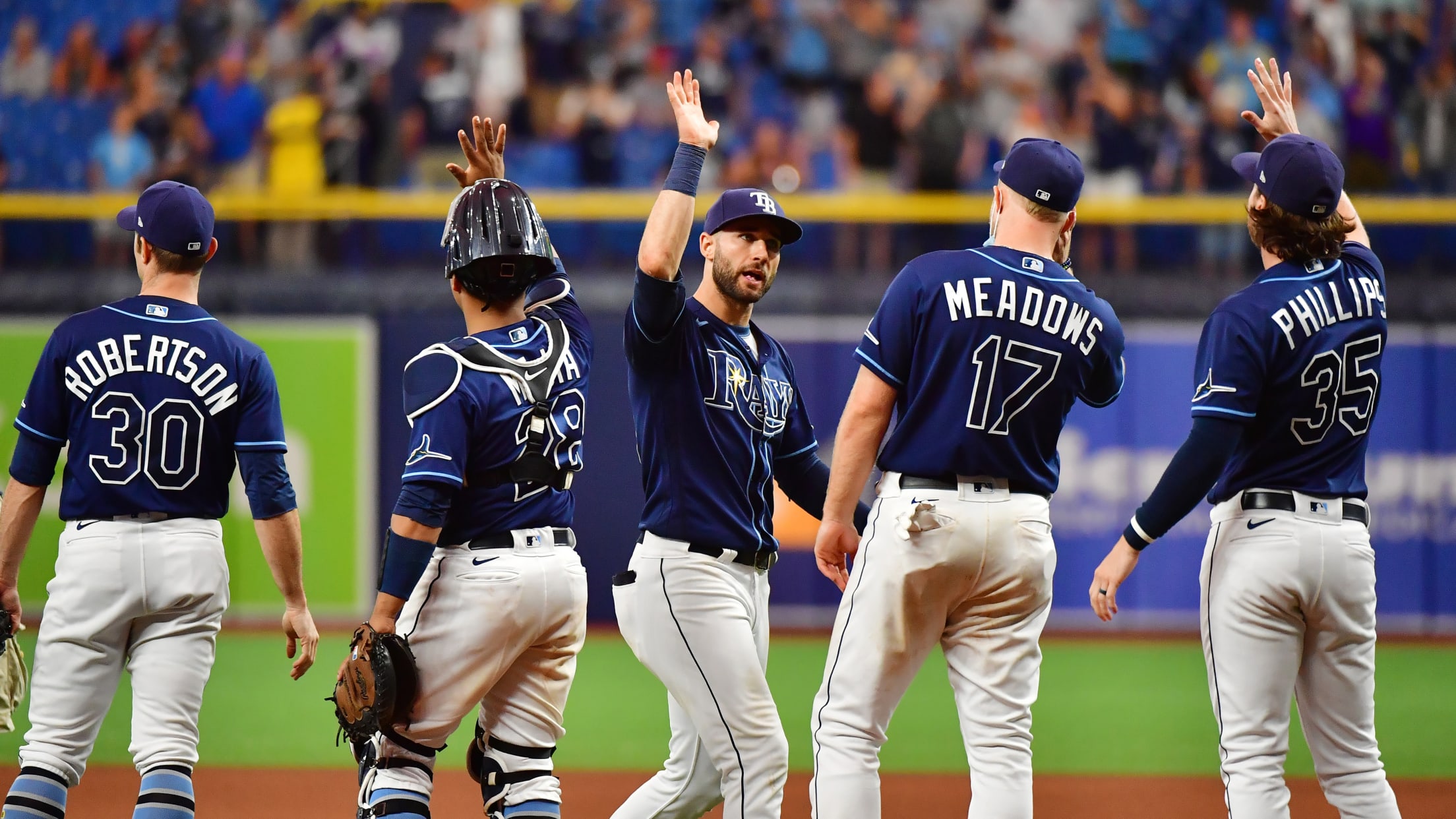 There's a perception that the Rays find talent where other teams don't simply because they're smarter. Maybe they are. But they say it's just the opposite, that their real strength is a willingness to take risks and fail.
"We need as many players as we can to get through a whole season, and we need as many players as we can to get through five seasons. And I think a lot of it truly stems from -- we're not smart enough to know how a player's career is going to go," Bendix said. "If we were, we would be doing something else other than working in baseball, right?"
So perhaps the best sign of intelligence is knowing what you don't -- or can't -- know. And nobody could have foreseen how this season would play out, especially transitioning from a shortened campaign back to a full schedule. Especially on the pitching side, the Rays decided this offseason that they would rather err on the side of accumulating too much depth rather than being left short-handed.
To make the most of the uncertainty, they stockpiled a Spring Training camp full of players with potential and then continued to add more throughout the season. It's a credit to Rob Metzler and the Rays' amateur scouting department; to Carlos Rodriguez and the international scouting department; to Jeff McLerran and the player development staff; to Kevin Ibach, Ryan Bristow and the pro scouting department; to Will Cousins, Anirudh Kilambi and the baseball research and development staff.
Other teams, I felt like I was constantly trying to impress. Like every step I took, I was trying to prove that I'm worthy. Over here, you don't have to do that. They already let you know you're worthy.

Brett Phillips
"This year, the pitching staff has been injured and replenished and injured and replenished again," infielder Joey Wendle said. "It's just incredible what we've been able to do with some of the injuries that we've been through, and it seems like every guy out there just has the next-man mentality."
Ibach spotted lefty Dietrich Enns, who has recorded two wins and two saves for the Rays, pitching (and coaching) in independent ball last summer. The Rays signed veterans Collin McHugh, Rich Hill and Chris Archer to Major League deals, made seemingly minor trades for arms like Chris Mazza and Jeffrey Springs and filled out their roster with options.
Franco, Walls, McClanahan and so many others were homegrown, coming out of a farm system so deep it allowed Tampa Bay to trade two highly regarded pitching prospects for designated hitter Nelson Cruz. The Rays picked up reliever Matt Wisler after he'd been cut loose by the Giants. Their analytical projections were high on his heavily used slider, so why not take a shot? Wisler posted a 2.15 ERA in 27 outings this season, many of them in high-leverage situations.
They took a risk trading the popular Adames in May, but they did so knowing they had depth behind him and believing in the pitchers -- Rasmussen and J.P. Feyereisen -- they received in return. Feyereisen had a 2.45 ERA in 34 appearances, and Rasmussen will start Game 2 of the ALDS.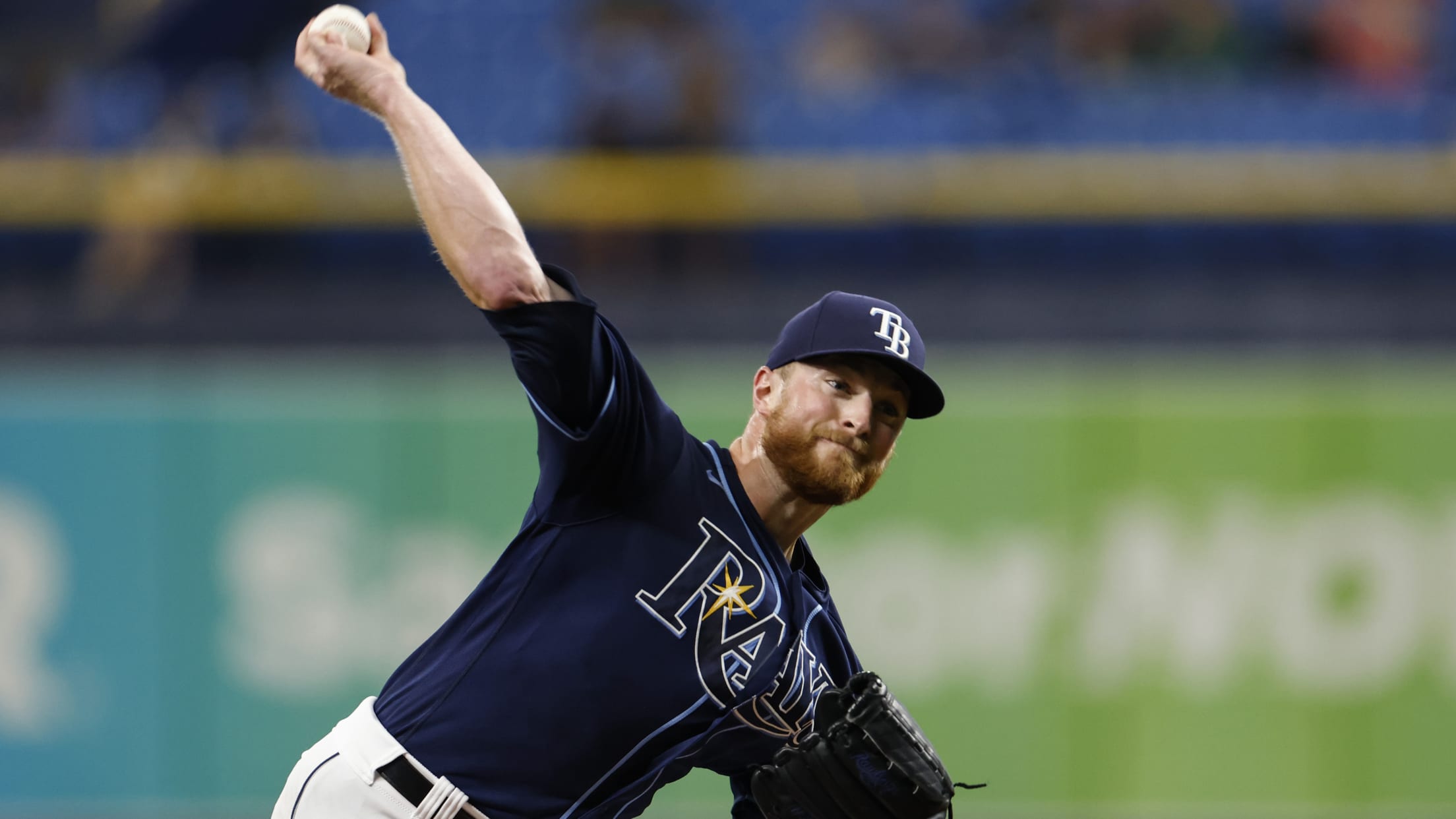 Some players produced less than anticipated. Others met the front office's expectations. And a bunch of them, under the supervision of a progressive and attentive coaching staff in Tampa Bay and Durham, far surpassed even the most optimistic projections.
"Going into a season, you have opportunities to bring players in with all sorts of different expectations -- from those that are locked into prominent spots on the club, to those that might be more in an up-and-down bucket and competing for those opportunities, to players just coming into campus to compete and stay around for April somewhere," Neander said. "Really, a lot of credit to our staff that's involved in all those different parts of it to get the right players for each opportunity. They did a heck of a job with it this year. Certainly, the players get the most credit. Our staff deserves all the credit for helping them."
*****
In some ways, the Rays' roster is put together like a giant puzzle where every piece matters -- and they always seem to have at least two of each, just in case they lose one.
"There are some teams, you look at the way their roster is built, [players] one through five, they might just lap the field," Cash said. "We want to be really strong and solid throughout, even all the way reaching to our 35th and 40th options."
A lot of credit to our staff that's involved in all those different parts of it to get the right players for each opportunity. They did a heck of a job with it this year.

Erik Neander
Assembling a roster of 35 or 40 -- or 61 -- capable players is easier said than done, of course. But the Rays are built on smart MLB Draft picks, a highly regarded farm system bursting with talent, a ton of savvy trades and some opportunistic free-agent activity.
And the fact that most of them aren't nationally known might obscure the fact that they have a lot of really good players.
Brandon Lowe hit 39 homers, drove in 99 runs and finished with a 4.8 WAR this season, according to Baseball-Reference. Randy Arozarena was a human highlight reel last October, and this season the AL Rookie of the Year frontrunner piled up 20 homers and 20 steals. Franco is a budding star at only 20 years old, putting himself in Hall of Fame company with a historic on-base streak.
The Rays had 14 position players accumulate at least 1.0 bWAR this season. They had 18 pitchers work at least 10 innings while posting an above-league-average adjusted ERA. Players like Wendle (3.8 WAR), catcher Mike Zunino (3.7 WAR) and outfielders Kiermaier (3.4 WAR), Manuel Margot (2.8 WAR) and Brett Phillips (2.1 WAR) may not overwhelm you with their traditional stats, but they all contribute.
Wendle is a superb defender at multiple positions, a tough out who hit 31 doubles this season and a perfect platoon partner to Yandy Díaz at third base. Zunino is excellent behind the plate, and he launched 33 homers. Margot, Phillips and Kiermaier were three of the best defensive outfielders in baseball this season, according to Statcast's Outs Above Average metric.
"That's what depth is, is talent. And all these Draft picks and guys from other organizations that didn't work, how do you get them to be successful?" Phillips said. "That's a testament to them bringing the best out in everyone, and that's exactly what they do."
*****
How the Rays get the most out of their players -- how they maximize their talent to create depth -- might be their most important ability as an organization.
It starts with identifying what each player does well, a collaborative effort between all parts of the front office and the coaching staff, then communicating that with positive reinforcement. When some players join the organization, they think the Rays believe they're better than they actually are.
"I got released last year. I wasn't playing, I was selling solar. I came into Spring Training thinking I sucked," Head said. "Then they just kept saying, like, 'The stuff's really good. We don't care about your velocity right now. Your stuff's really good. Just keep throwing it, throwing strikes.' … The confidence thing really helped me out."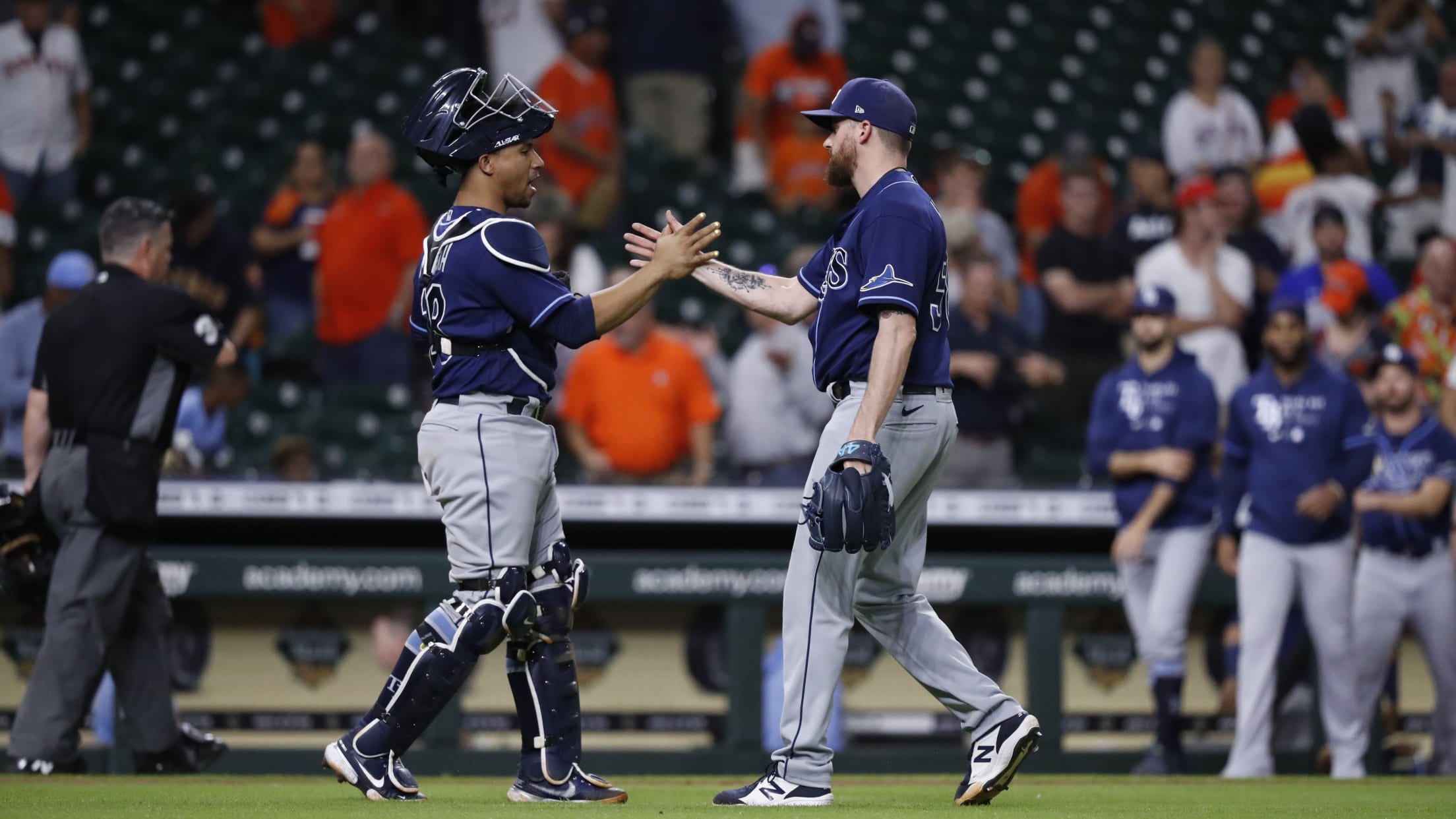 Coaches and staff regularly emphasize and explain each player's strengths, providing a thorough understanding of what the Rays saw in them. Their acquisitions were not accidental. They're all here because they do something, or multiple things, well. All they have to do is go out and do it on the field.
"Other teams, I felt like I was constantly trying to impress. Like every step I took, I was trying to prove that I'm worthy," Phillips said. "Over here, you don't have to do that. They already let you know you're worthy."
That belief is backed up by the way Cash and coaches utilize the entire active roster. There are no mop-up relievers on Tampa Bay's staff. Odds are, anybody who's pitched for the Rays this season has worked important innings. The depth of their bullpen allowed them to stay close in games all season, facilitating 46 come-from-behind wins.
There are no bench players, either. The Rays and Giants, the best teams in their respective leagues this year, are the only two teams in the Majors to have 12 players accumulate at least 275 plate appearances. Among AL teams, only the A's had more plate appearances from pinch-hitters. Everybody's important. Everybody plays.
Everybody knows that baseball is built for the long haul, but I don't know that everybody necessarily ends up acting on that. So that's how we're going to hopefully have some kind of advantage.

Peter Bendix
"The last thing you want to do is have a guy on the bench and then bury him with some ridiculous matchup on the mound," Cash said. "You want to try to find, 'All right, how is this guy going to help us most on this given day if he's not in the lineup?'"
*****
Depth might sound like more of a concept, a vague way to describe how best to construct a roster. What does it look like in action? Consider a few examples from this Rays season.
• June 6, at Texas: With two runners on, two outs and the Rays down, 1-0, in the seventh inning, Cash sent Zunino to pinch-hit for Phillips against left-hander Taylor Hearn. It was an advantageous matchup for Zunino, although it ended with a hard-hit groundout to third base. Phillips' replacement in center field? Kiermaier, a three-time Gold Glove winner who started the game on the bench. Kiermaier made an excellent catch to end the bottom of the frame, stranding a Rangers runner on third base. The Rays rallied in the eighth and wound up winning, 7-1.
"We've got guys pinch-hitting in the ninth inning in situations up and down our lineup. We don't really have an intentional pinch-runner. We've got Brett Phillips who pinch-runs and also hits homers as a pinch-hitter in the ninth inning," McHugh said. "It's not a situation in which guys get really pigeon-holed into certain situations. Guys are going to get their opportunities, and once you get that opportunity and have some success, take it and run with it."
• Aug. 10, at Boston: Ji-Man Choi pinch-hit for Zunino, an All-Star, against a right-hander and smashed a game-tying two-run double to center field in the seventh. Wendle, another All-Star, pinch-ran for Choi. Francisco Mejía, who took Zunino's spot behind the plate, wound up hitting a tie-breaking three-run single in the ninth as the Rays won, 8-4.
"I think it takes very little ego and a lot of buy-in and an understanding that the team and you have a mutual goal -- and that they want to put you in the best spot to succeed," Wendle said. "They want to see the player out there who they think has the best chance of helping them win, so those two things align. … The proof is in the pudding. It's worked for us, and we've had success doing it to this point."
• Aug. 22, vs. White Sox: The Rays lost their DH, Cruz, to the COVID-19 related IL before the game. Their first baseman, Choi, exited with an injury in the first inning. Their starting pitcher, Archer, exited after two innings due to injury. They wound up beating the first-place White Sox, 9-0, anyway.
• Aug. 28, at Baltimore: The Rays were down by three after six innings. They got two runners on in the seventh, then the Orioles summoned a righty from the bullpen. Austin Meadows, who drove in 106 runs this season, and Wendle entered the game as pinch-hitters and pulled the Rays within a run. JT Chargois, acquired in July for former top reliever Diego Castillo, pitched a clean seventh. Arozarena hit a two-run homer in the eighth of the Rays' eventual 4-3 win.
"The Rays don't bring guys over here with the egos that get in the way of that. Like, everyone over here embraces their role," Phillips said. "We have one job, and that's just to win. And at the end of the year, if we continue to win like we're doing, everyone's numbers are going to be good. That's the reality of it."
Cash called that attitude a "byproduct of the high-character guys that we bring in, and a byproduct of our staff really giving those behind-the-scenes messages that it's about winning. Whatever we've got to do to win, and every single person is going to contribute to whatever we do."
That's the way it played out all season for the Rays. As he sat in the visitors' dugout at Yankee Stadium last Saturday, hours before Tampa Bay won its 100th game of the season, Neander was reminded of the words he said about seven months earlier.
That's why the Rays are here, again, with their eyes on another run to the World Series.
"Yeah, it was talent and depth," Neander said. "It was talent and a hell of a lot of depth."
credits:
Adam Berry covers the Rays for MLB.com and covered the Pirates from 2015-21. Follow him on Twitter @adamdberry.