Visit Albuquerque's Isotopes Park
Welcome to Rio Grande Credit Union Field at Isotopes Park, the favorite facility of Springfield's favorite family. Chiles add some heat to the ballpark experience, while snow-capped mountain views cool things down.
Albuquerque Isotopes (Triple-A affiliate of the Colorado Rockies since 2015
Established: 2003
Ballpark: Rio Grande Credit Union Field at Isotopes Park (opened in 2003)
League: Pacific Coast League
Notable alumni: Adrián González; Dee Strange-Gordon, Trevor Story
Championships: None
Ballpark Guides for EVERY Minor League team »
The Isotopes came into being after the Pacific Coast League's Calgary Cannons relocated to Albuquerque following the 2002 campaign. The franchise follows in the proud tradition of the Albuquerque Dukes, a consistent presence in the city from 1946 through 2000. The Dukes were affiliated with the Los Angeles Dodgers from 1963 through 2000, boasting a litany of alumni who went on to success in the City of Angels. The Isotopes, originally a Miami affiliate, were partnered with the Dodgers from 2009 through 2014 before beginning their current relationship with the Colorado Rockies. Isotopes Park was built in the same location as Albuquerque Sports Stadium, where the Dukes played from 1969 through 2000.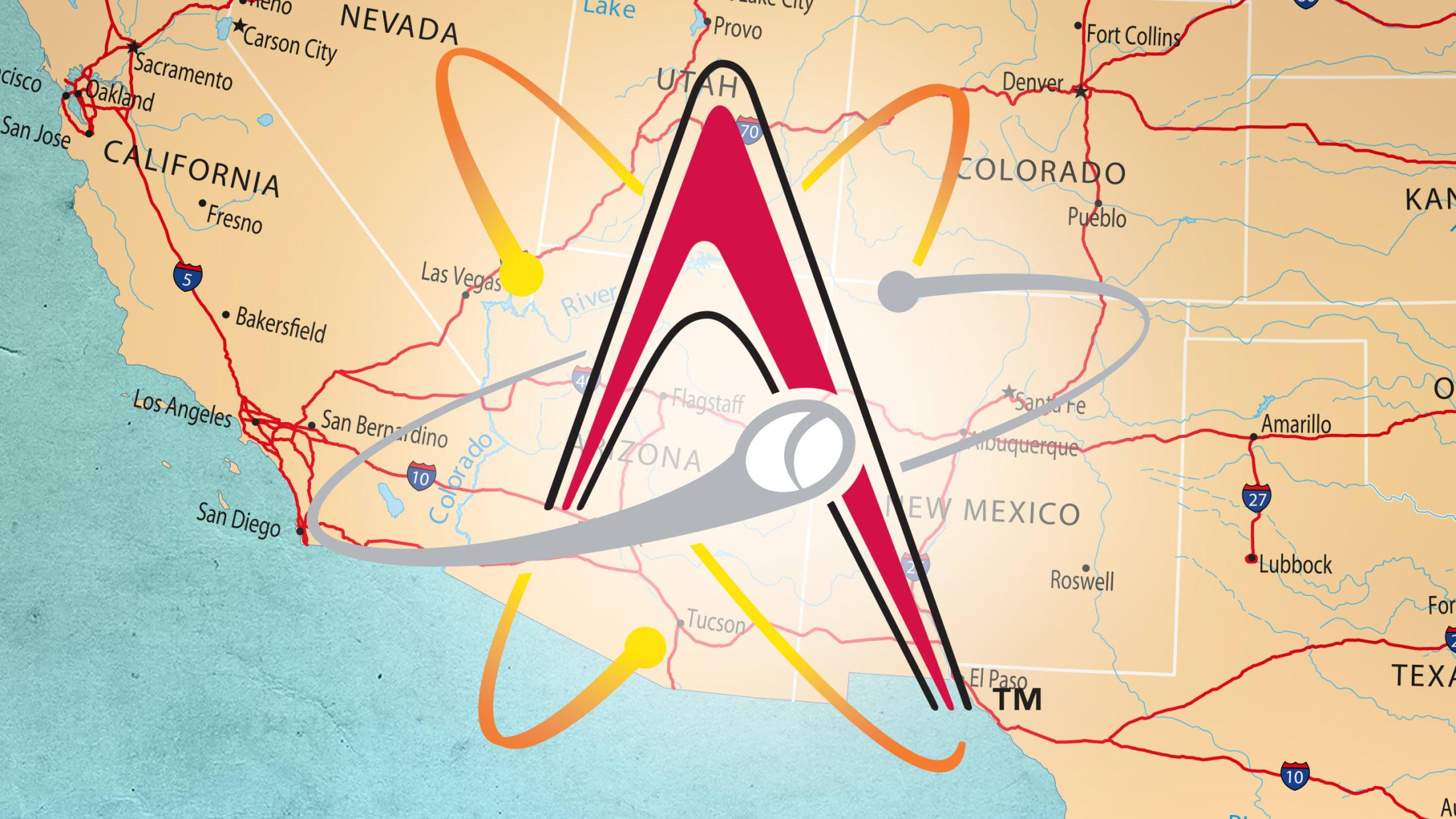 Perhaps the most widely-known fact about the Isotopes is that, yes, the team name is a reference to "The Simpsons." In the episode "Hungry, Hungry Homer," the Springfield Isotopes threaten to move Albuquerque and Homer goes on a hunger strike in response. This 2001 episode aired at a fortuitous time, as a deal was then in the works to relocate the Calgary Cannons to Albuquerque. "The Simpsons" wasn't the only impetus for the Isotopes' name, however, as it also pays homage to the role that nuclear science has played in the city's past and present. Homer Simpson, longtime nuclear power plant employee, would surely approve.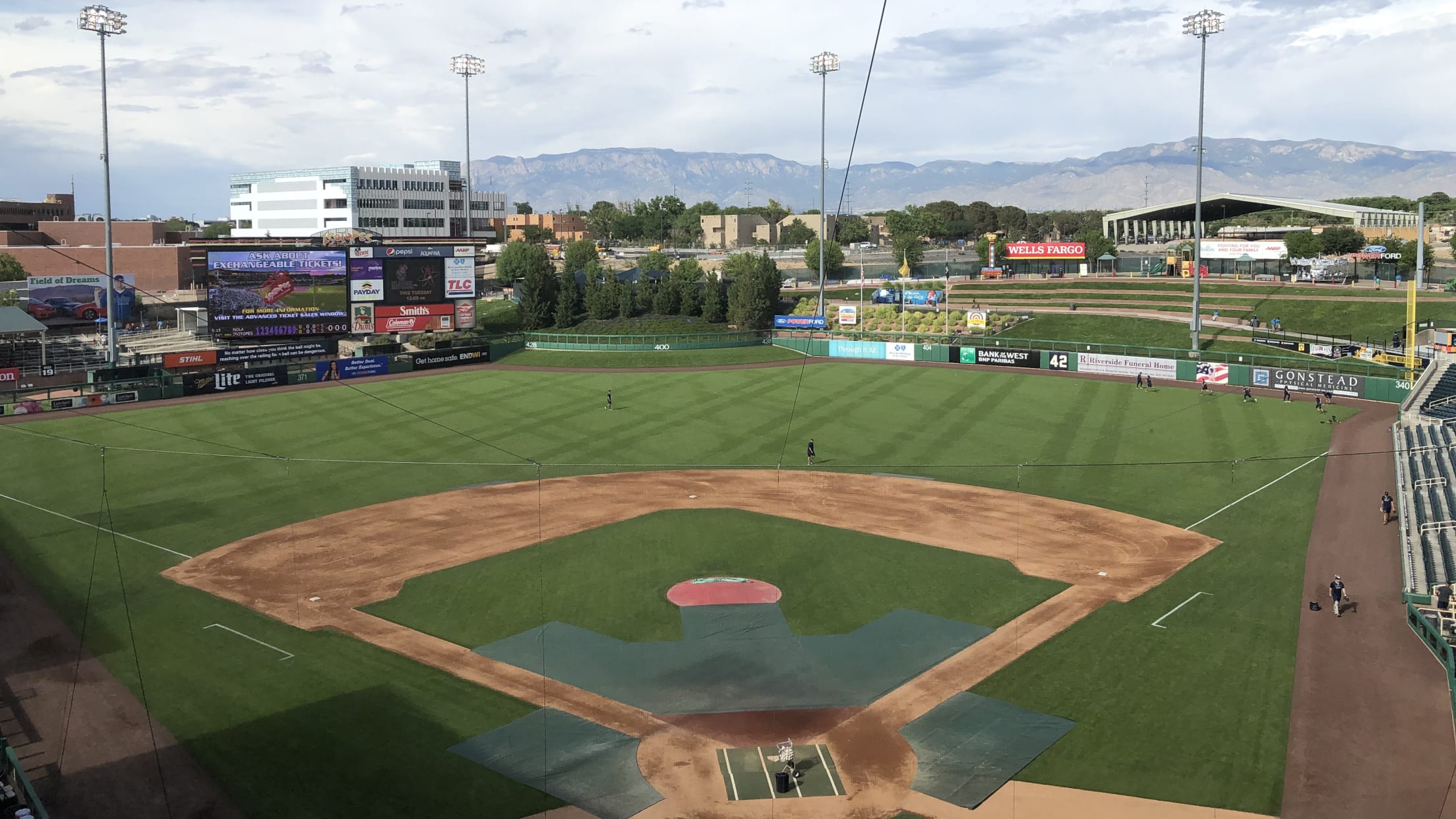 Rio Grande Credit Union Field at Isotopes Park
Google Maps
Isotopes schedule
Isotopes roster
1601 Avenida Cesar Chavez SE
Albuquerque, NM 87106
505-924-BALL
Capacity: 13,500
Dimensions: left field, 340 feet; center field, 400 feet; right field 340 feet
Park factors (2021-22)
100 = league average
Runs: 119 | Homers: 122 | Hits: 113
Pacific Coast League environment: 5.77 runs per team per game (second-highest of 11 full-season leagues)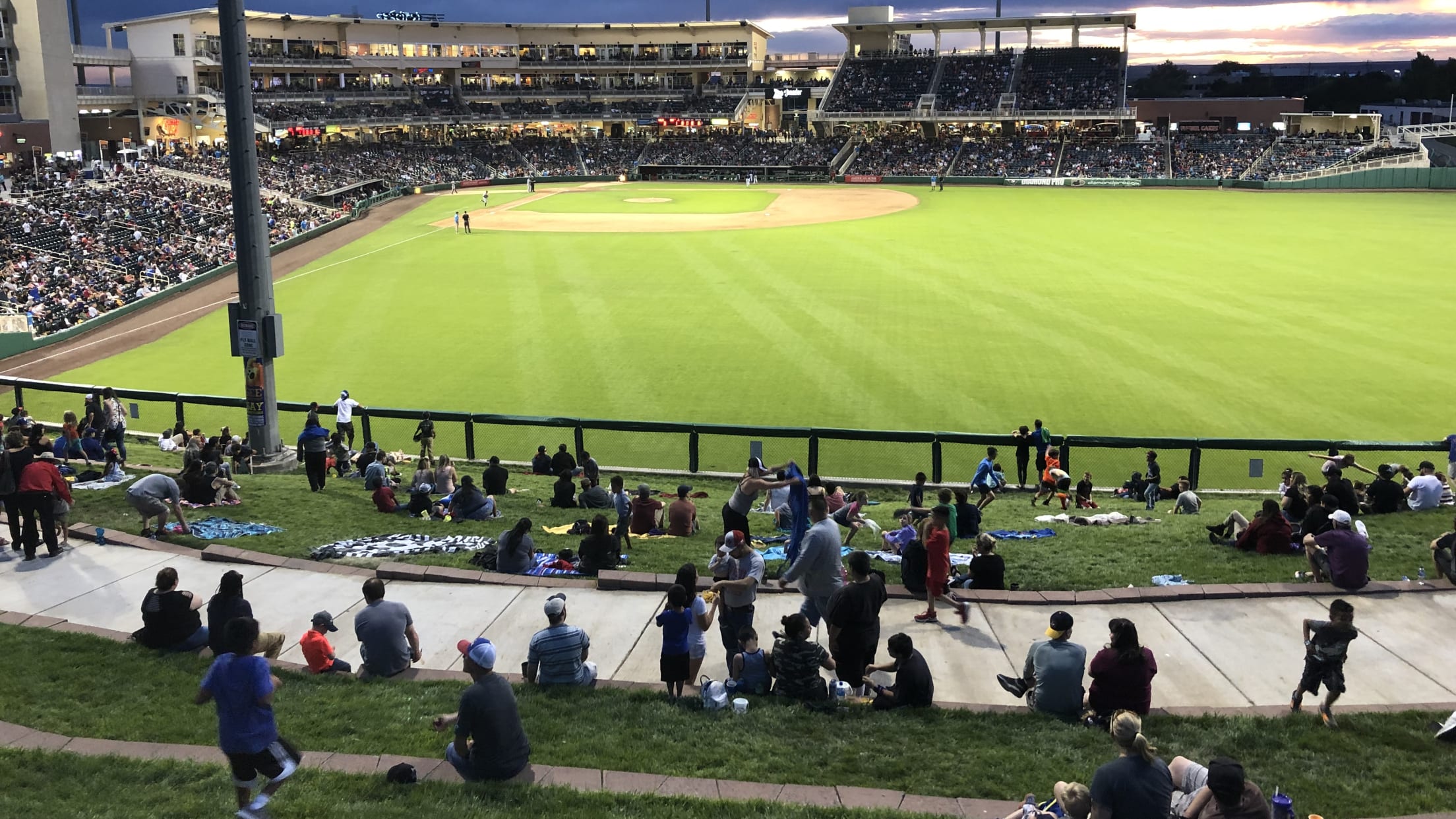 Isotopes Park -- nicknamed "The Lab" -- is a sprawling facility with a 13,500 capacity (one of the largest in Minor League Baseball). It features a 360-degree concourse, multi-level seating behind home plate and down the first-base line and a spacious, multi-tiered berm. The ballpark is located across the street from the University of New Mexico's athletic facilities, in close proximity to I-25 (to the west), I-40 (to the north) and the Albuquerque International Sunport (to the south). Despite its close proximity to hulking man-made edifices, natural wonders are a big part of Isotopes Ballpark's appeal. The snow-capped Sandia Mountains loom prominently beyond the outfield, a truly gorgeous sight. The ballpark itself is an elevated structure, existing nearly a mile (5,100 feet) above sea level.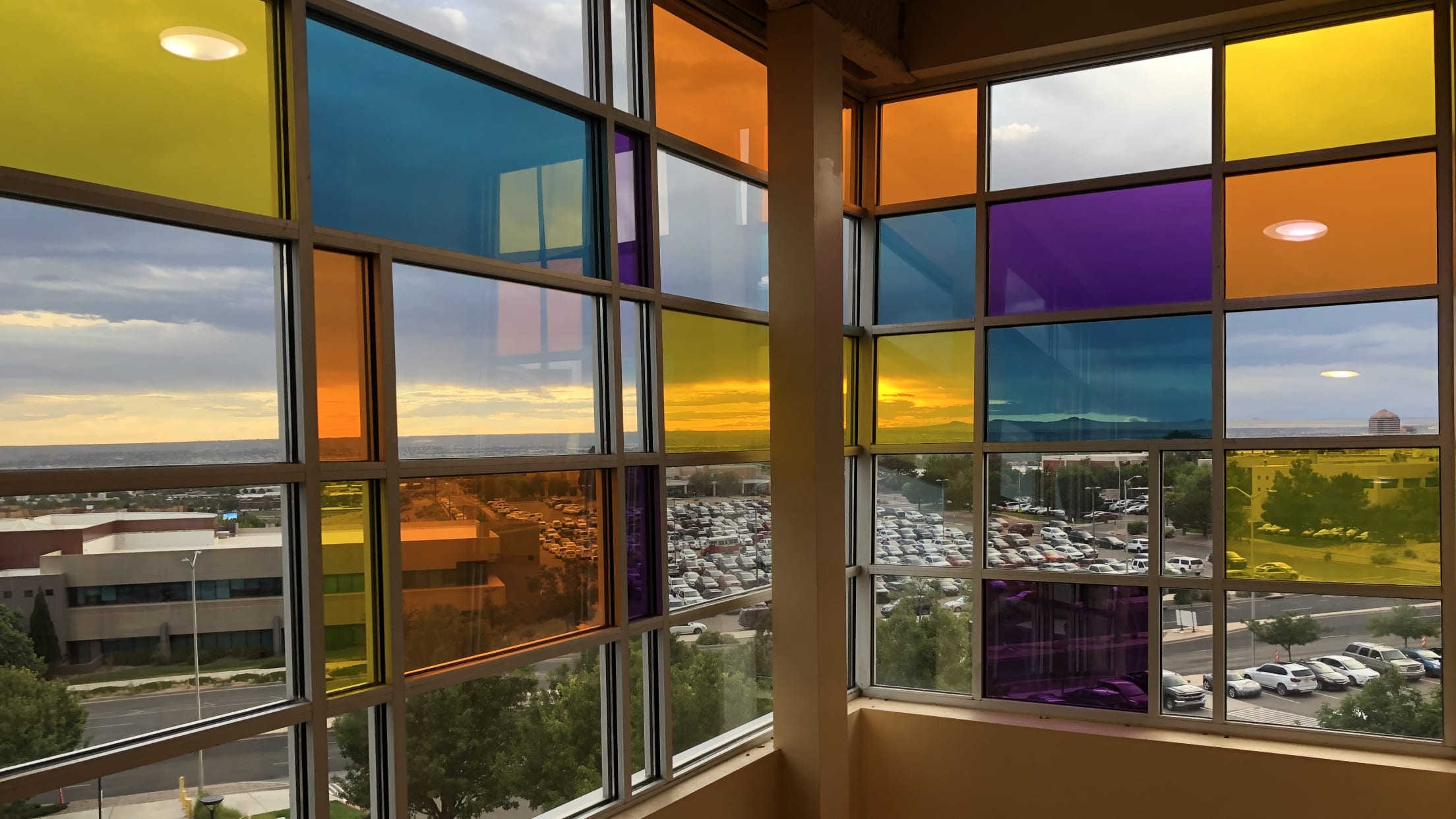 Features
The top of the multi-tiered berm features an eccentric array of concession kiosks, statues, kid's amusement rides and inflatables, lending that area of the ballpark a carnivalesque flair. And did we mention? The Sandia Mountains loom in the background.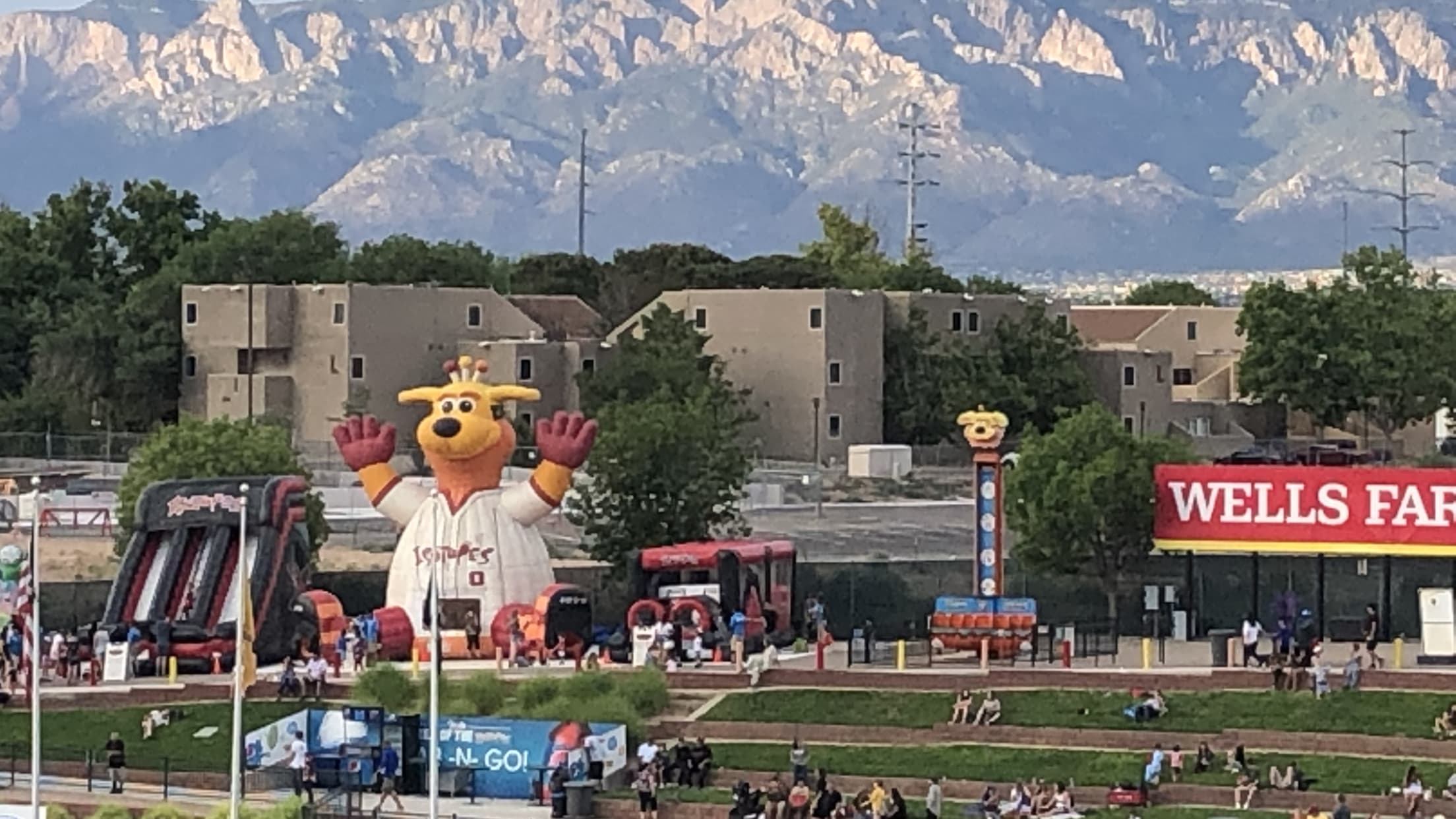 The Isotopes' connection to "The Simpsons" is solidified via a series of concourse character statues, purchased by Isotopes general manager John Traub at a Los Angeles vintage store (Nick Metropolis Collectible Furniture), driven to Albuquerque in a rental SUV and refurbished at a local auto body shop. Homer, originally holding a remote, now clutches a game ticket. Marge, Lisa and Bart are also on the premises, although Maggie remains missing. Nonetheless, these Simpson family statues provide one of the best photo ops in all of Minor League Baseball.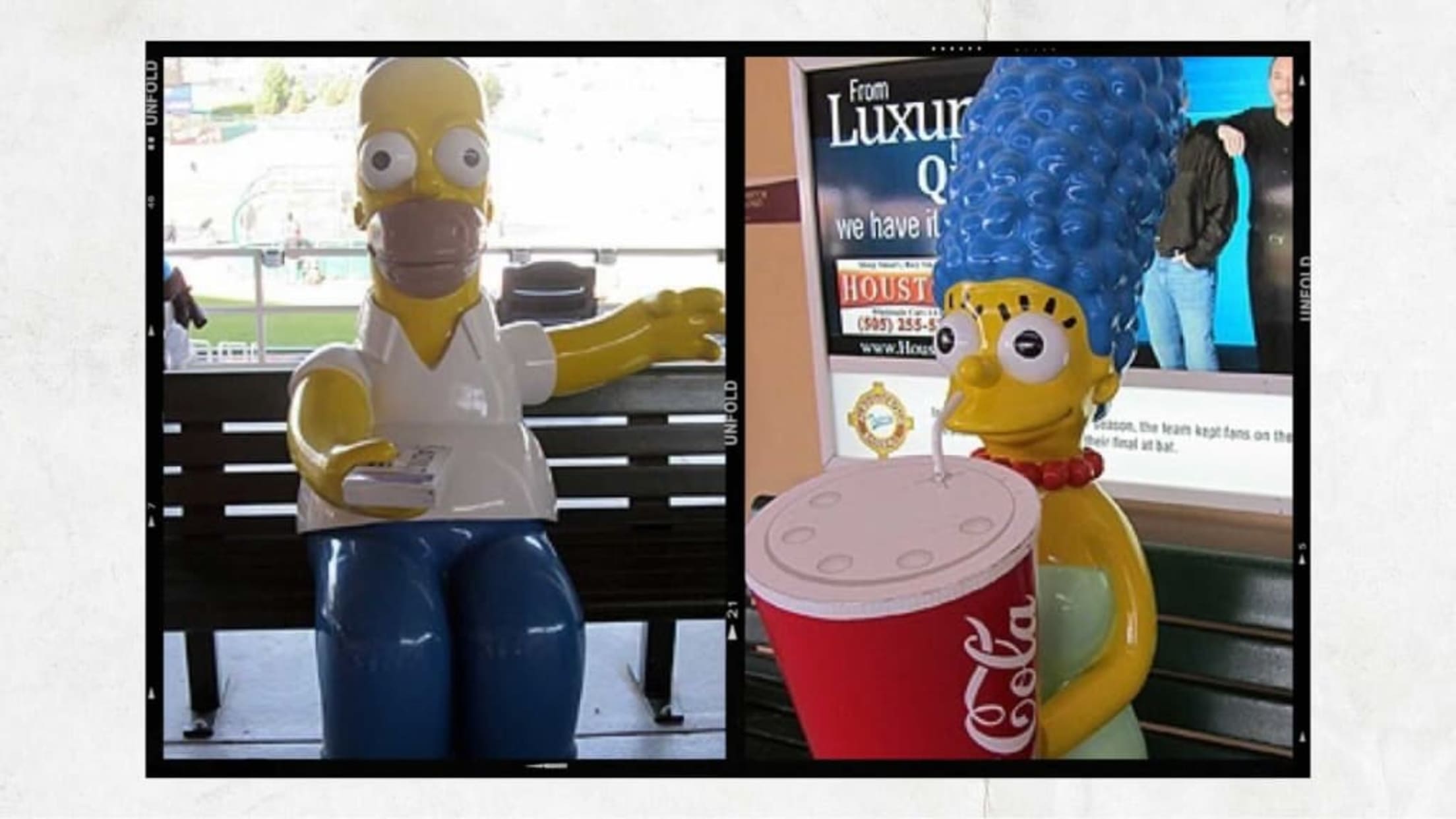 Albuquerque's television connections go beyond "The Simpsons. "The team has welcomed "Breaking Bad" cast members to the ballpark on multiple occasions, and in 2016 the team even took the field in "Better Call Saul" theme jerseys. Unlike "The Simpsons," these shows take place in Albuquerque.
In recent seasons, the Isotopes have found great success with their "Mariachis de Nuevo México" Copa de la Diversión identity. The team assumes this Hispanic-themed identity on several occasions throughout each season, often in tandem with unique giveaway items.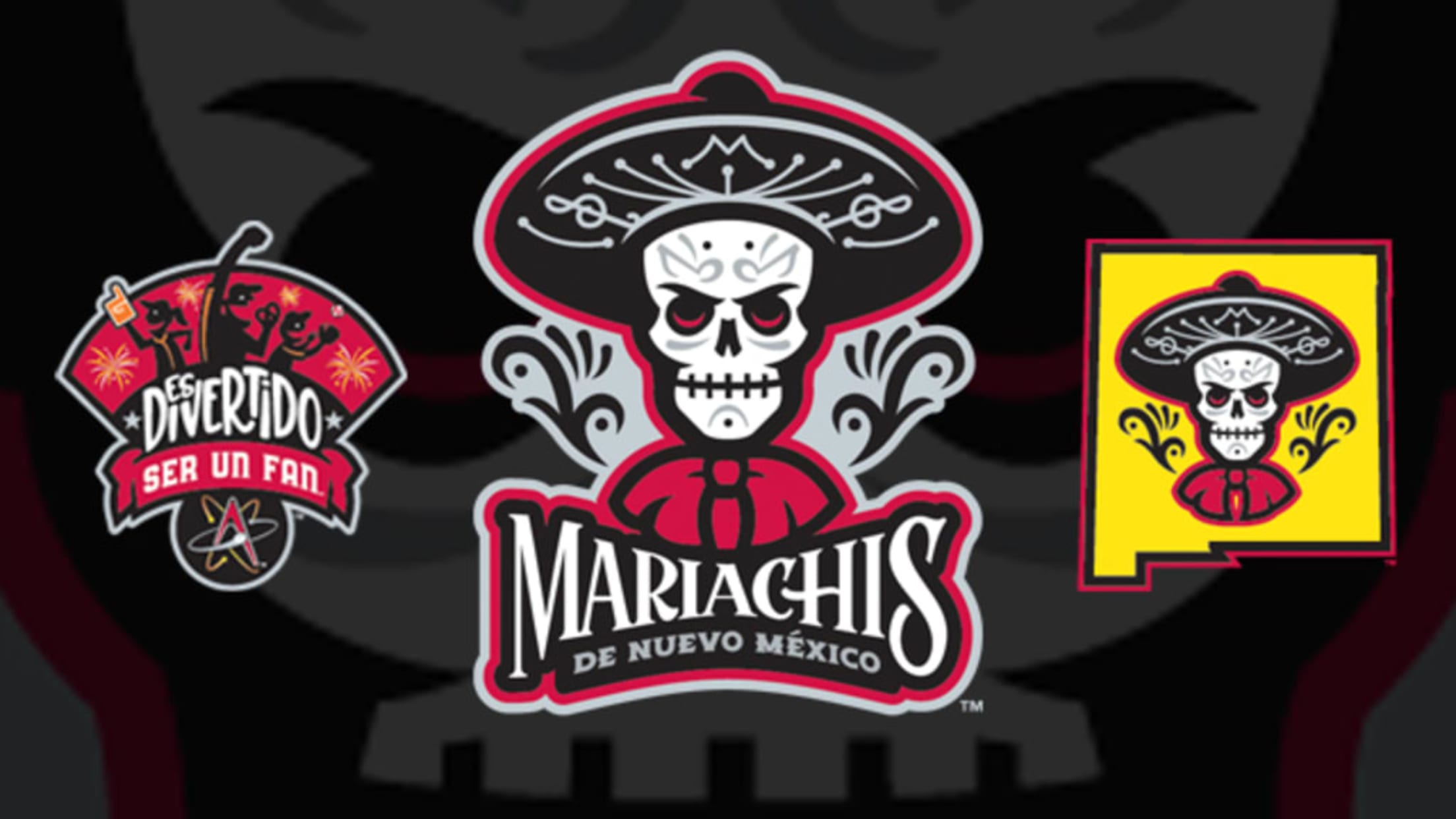 Concessions
Green chiles are a staple of New Mexico cuisine. The Isotopes celebrate this versatile foodstuff at the concession stands and on the field, via their "Green Chile Cheeseburgers" alternate identity. Green chiles can be added to most any concession item, including, of course, the cheeseburgers.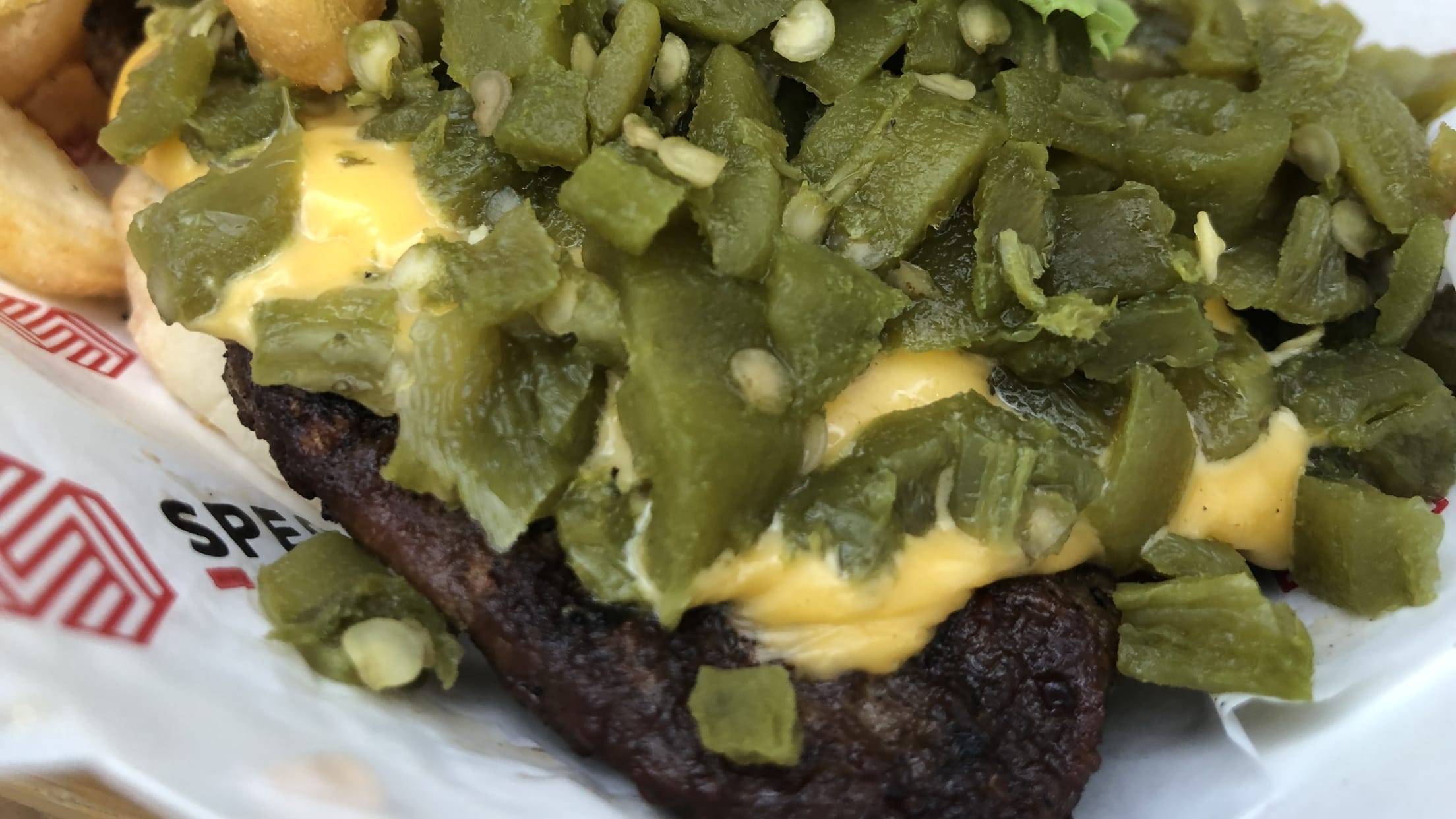 Specialty items are subject to change at Isotopes Park, as they at any ballpark. In recent seasons daring fans enjoyed creative cuisine such as the Tumbleweed Burger (red chile-infused cotton candy on a green chile-infused bun) and the Atomic Burger (ghost pepper cheese and jalapeños on a green chile-infused bun).
Mascot
Orbit is an alien with both dog- and bear-like characteristics. His origin story is unclear, but suffice to say he's out of this world.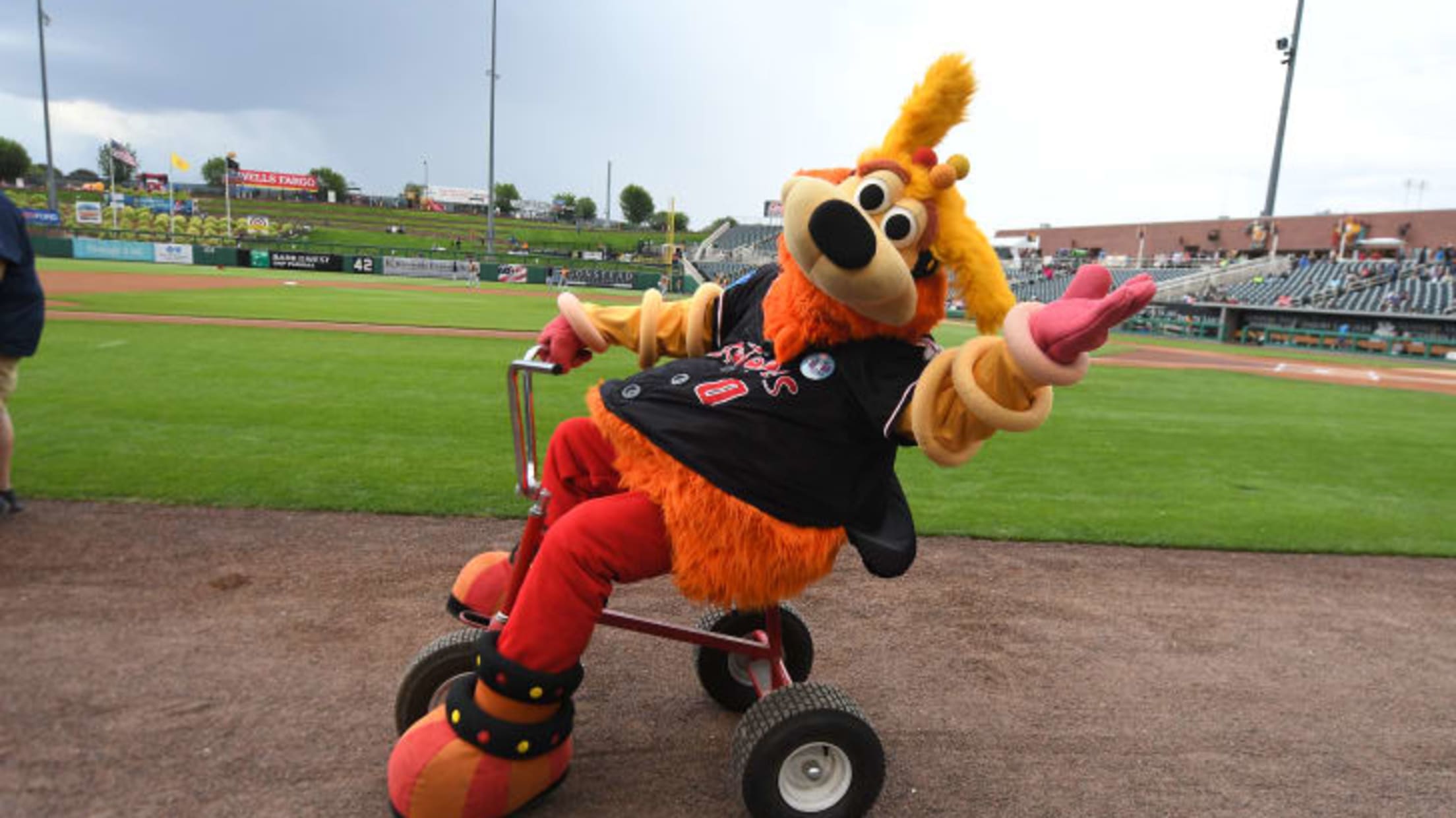 Where to Stay
Headed to the stadium and looking for a hotel nearby? Your Wyndham is waiting. As the Official Hotel of Minor League Baseball, Wyndham Hotels & Resorts welcomes baseball fans with a portfolio of 24 trusted brands. Find Hotels by Wyndham closest to the ballpark below and book now at wyndhamhotels.com.
• Days Inn & Suites by Wyndham Airport Albuquerque
• Hawthorn Suites by Wyndham Albuquerque
• Ramada by Wyndham Albuquerque Airport
• Baymont by Wyndham Albuquerque Airport
• La Quinta Inn by Wyndham Albuquerque Airport
Local Attractions
After taking in the view of the Sandia Mountains during an Isotopes game, you might want to get closer to them. One way to do that is to take a ride on the stunning Sandia Peak Aerial Tramway.
Food and Drink
Speaking of the "Breaking Bad" universe, fans of the show should grab lunch at "Los Pollos Hermanos." This famous fictional restaurant, located at 4257 Isleta Boulevard SW, is in actuality a Twisters (a popular regional fast food chain.)
The Monte Carlo Steakhouse, an iconic Albuquerque establishment, has a reputation for having one of the best green chile cheeseburgers in town. And speaking of green chile cheeseburgers, why not take a journey on the New Mexico Green Chile Cheeseburger Trail?
And it's hard to miss the Owl Cafe, considering that its roof is topped with a massive owl head. This iconic diner has been "helping to Keep the Spirit of the Old Route 66 Alive Since 1986."
Moving on
The Isotopes comprise the northwest portion of a "square" of worthwhile Minor League locales, also comprised of the El Paso Chihuahuas (southwest), Amarillo Sod Poodles (northeast) and Midland RockHounds (southeast).
The road to Denver
The Isotopes are located on the top rung of the Rockies' Minor League ladder, the southernmost destination within a system that goes from California to Washington to Connecticut to New Mexico to, finally, Denver's Coors Field.
Single-A: Fresno Grizzlies
High-A: Spokane Indians
Double-A: Hartford Yard Goats
Triple-A: Albuquerque Isotopes
credits:
Benjamin Hill, who covers the business and culture of Minor League Baseball, has visited 177 Minor League ballparks.