Visit Chattanooga's AT&T Field
Welcome to AT&T Field, the only Minor League ballpark with an outdoor escalator. Traverse the terrain, keep an eye out for the train and make sure to obtain a program from ballpark icon Wanda Goins.
Chattanooga Lookouts (Double-A affiliate of the Cincinnati Reds since 2019)
Established: 1976
Ballpark: AT&T Field (opened 2000)
League: Southern League
Notable Alumni: Edgar Martinez, Trevor Hoffman, Aaron Boone, Joe Charboneau, Kenley Jansen
Championships: 1988, 2015, 2017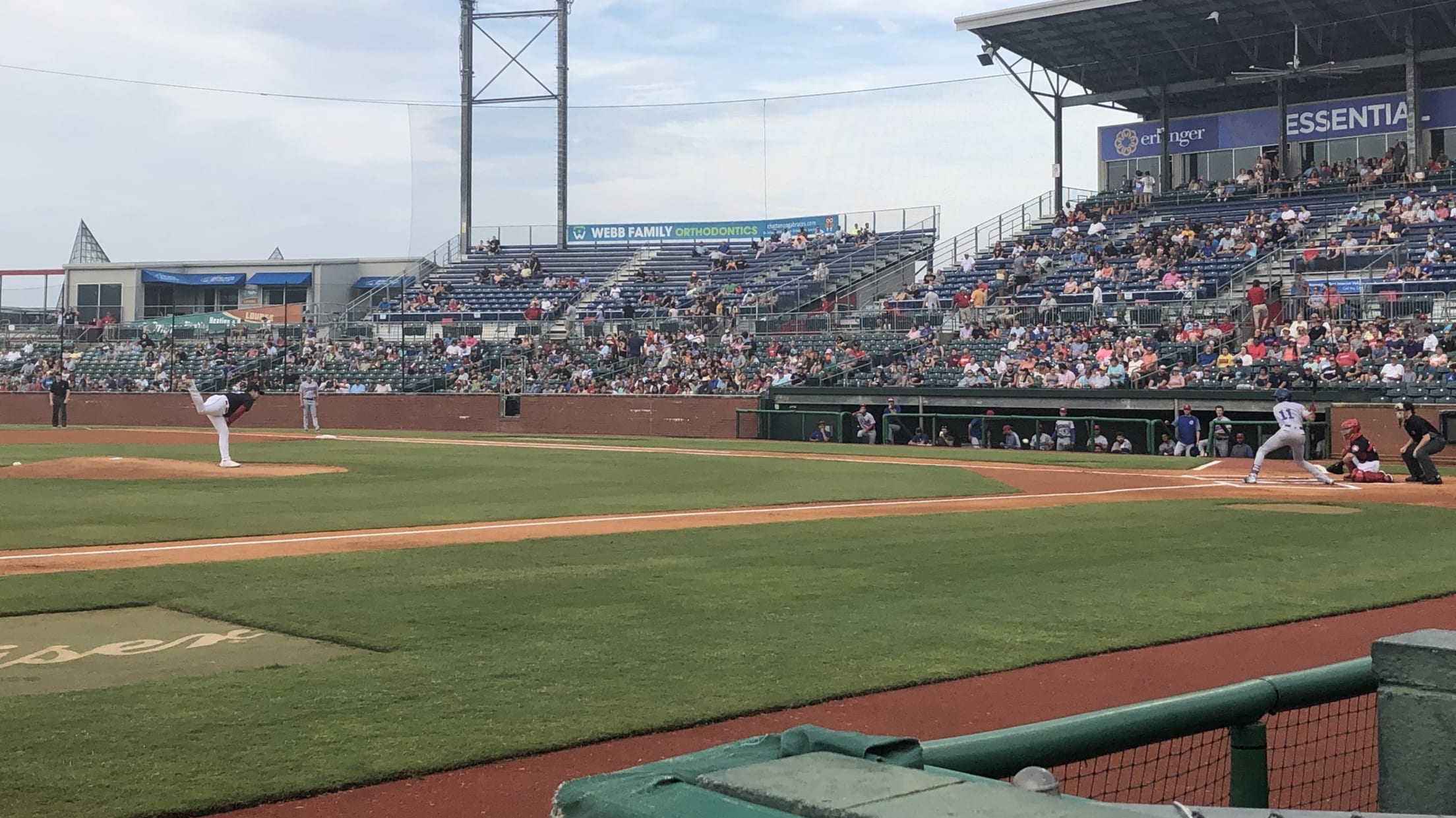 Chattanooga has a long, long history with its Lookouts. The first team bearing that mountain-referencing moniker took the field in 1885, and over the ensuing 136 years the city has, way more often than not, fielded a team named the Lookouts. The current iteration of the Lookouts debuted in the Double-A Southern League in 1976, following a decade-long stretch in which Chattanooga went without Minor League Baseball.
The Lookouts were a Reds affiliate from 1988 through 2008. This relationship resumed in 2019, following six seasons with the Dodgers and four with the Twins. AT&T Field opened in 2000, replacing 70-year-old Engel Stadium. That historic facility is still standing; in 2012 it was utilized as a stand-in for Ebbets Field in the Jackie Robinson biopic 42.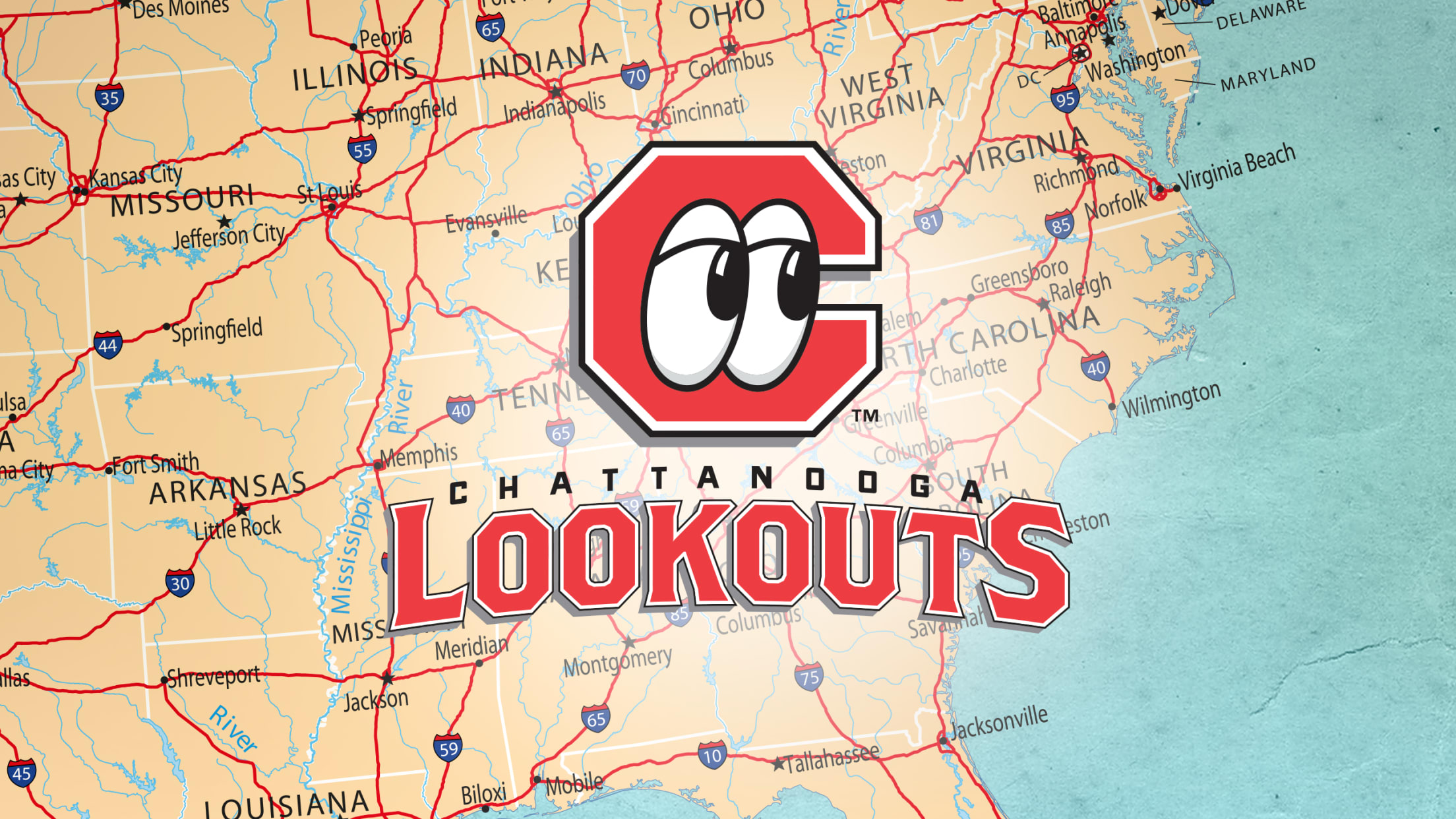 Google Maps
Lookouts Roster
Lookouts Schedule
201 Power Alley
Chattanooga, Tennessee, 37402
423-267-2208
Capacity: 6,382
Dimensions: left field, 330 feet; center field, 400 feet; right field, 325 feet
Park factors (2021-22)
100 = league average
Runs: 122 | Homers: 99 | Hits: 113
Southern League environment: 4.77 runs per team per game (ninth-highest of 11 full-season leagues)
AT&T Field was built in 2000, the last year of the 20th century, and it very much feels like a 20th-century ballpark. This is a facility that is more serviceable than it is spectacular, and be forewarned that shade is in short supply. The seating bowl is asymmetrical, with more seats on the first-base side of the facility. This is because the ballpark is shoehorned into a tight location, built atop Hawk Hill in downtown Chattanooga. Route 27 runs close by the third-base side of the facility, while the Tennessee River runs not far behind it. The seating bowl provides views of Chattanooga's rolling hills and mountains. (Lookout Mountain, which inspired the team name, is approximately seven miles to the southeast and not visible from the ballpark.)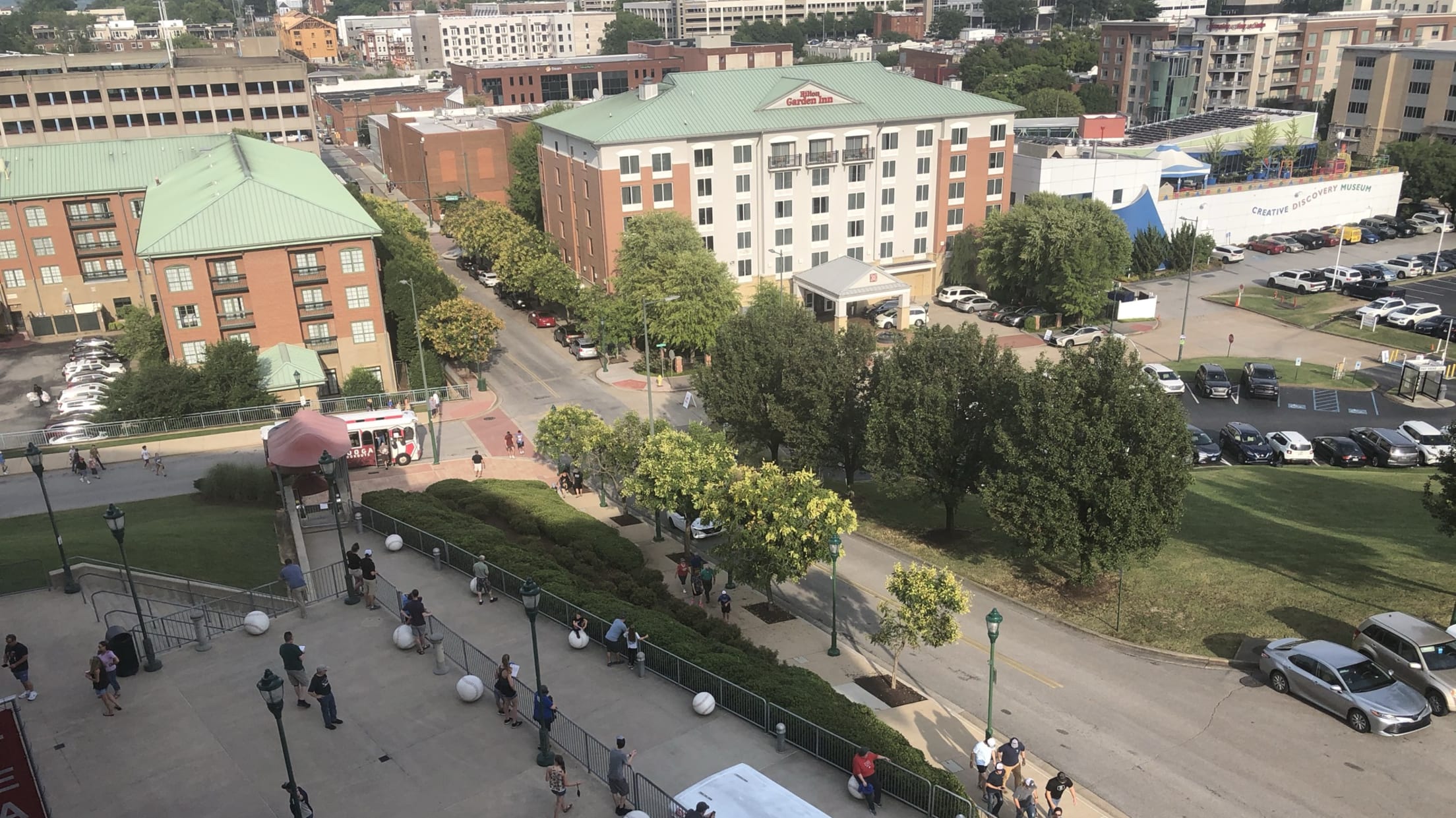 The elevated location makes for a memorable setting. AT&T Field is the only Minor League ballpark with an outdoor escalator leading to the main entrance; another unique transportation option is the team-logo trolley car that transports fans up and down the hill. The ballpark doesn't have its own parking lot, but there are numerous options "down the hill" in downtown Chattanooga.
As fans approach the ballpark's main entrance, they'll hear Wanda Goins' voice before they see her. Goins is "Wanda the Program Lady," arguably the most popular gameday employee in all of Minor League Baseball. Her voice, and the warm and welcoming presence behind it, is synonymous with Lookouts baseball. These days Wanda exhorts fans to scan for their program as she holds up a sign with the relevant QR code.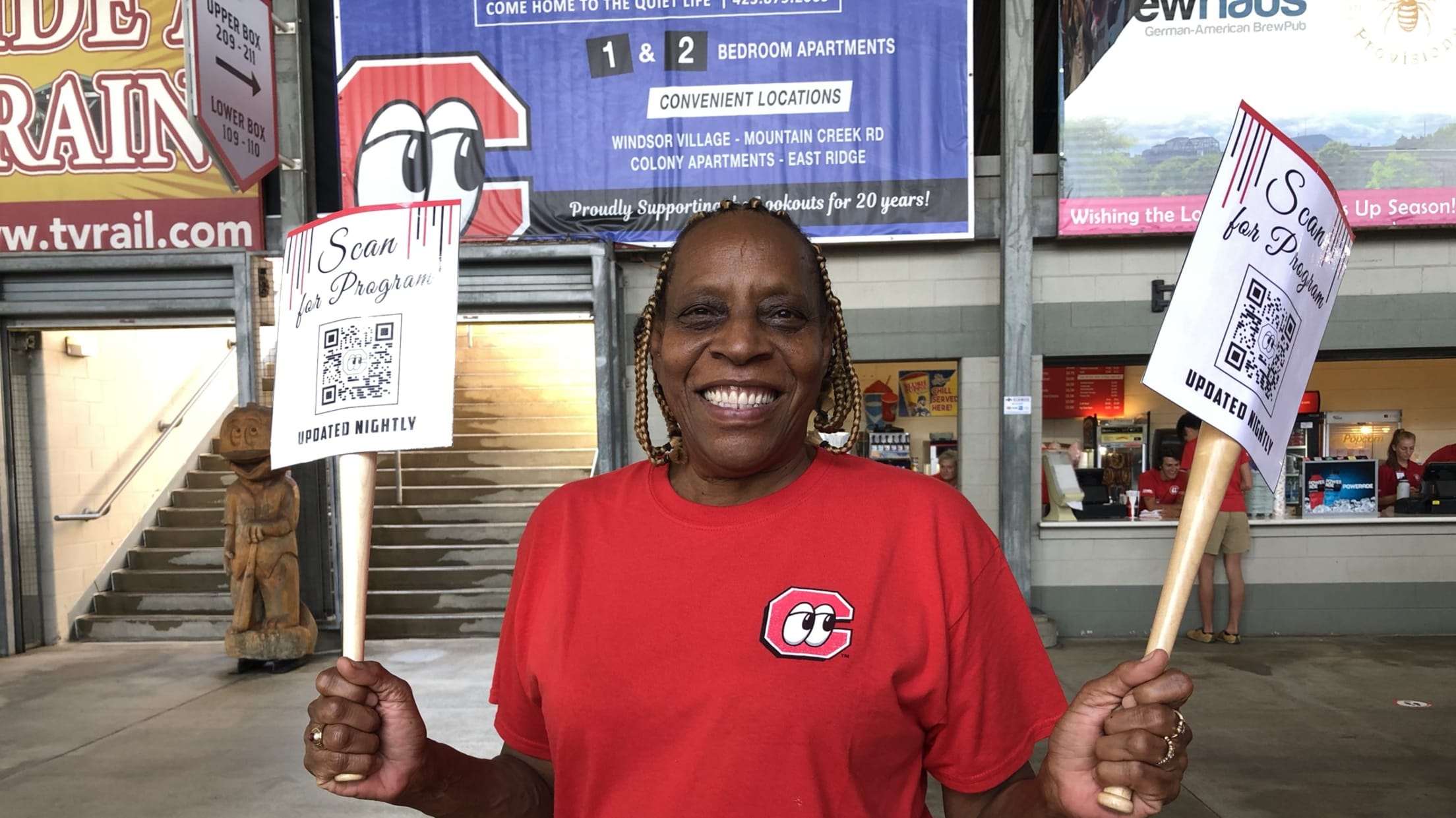 The front entrance deposits fans into a covered concourse, closed off from the playing field. Concessions and restrooms are located here, with stairs (or ramps) leading to the seating bowl. If you make it to your seat before the start of the game, you can catch AT&T Field's ballpark train as it does its pregame run along a small portion of track behind the outfield wall. During the game, the train emerges from its right-center-field lair anytime a Lookouts batter hits a home run.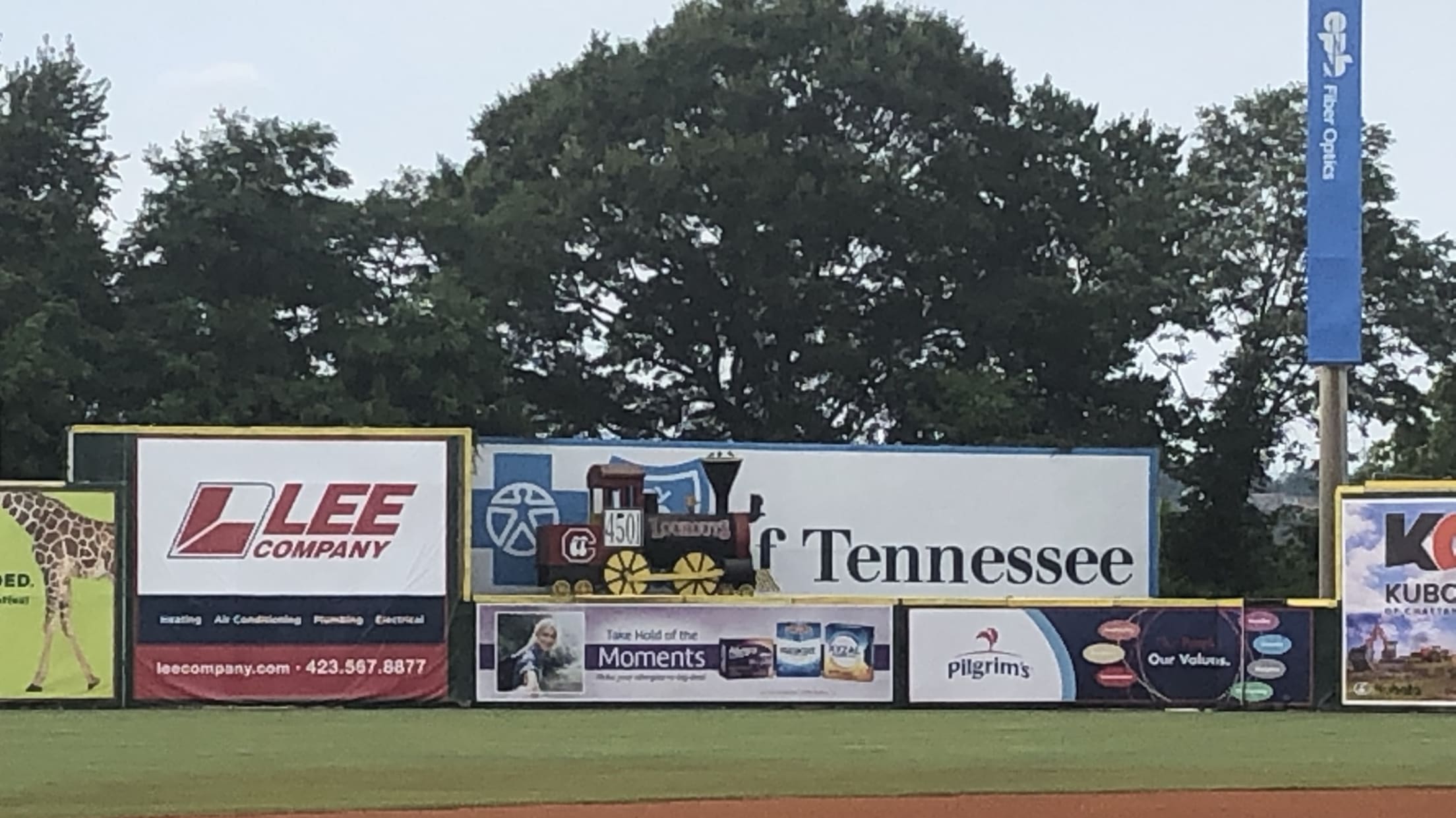 Concessions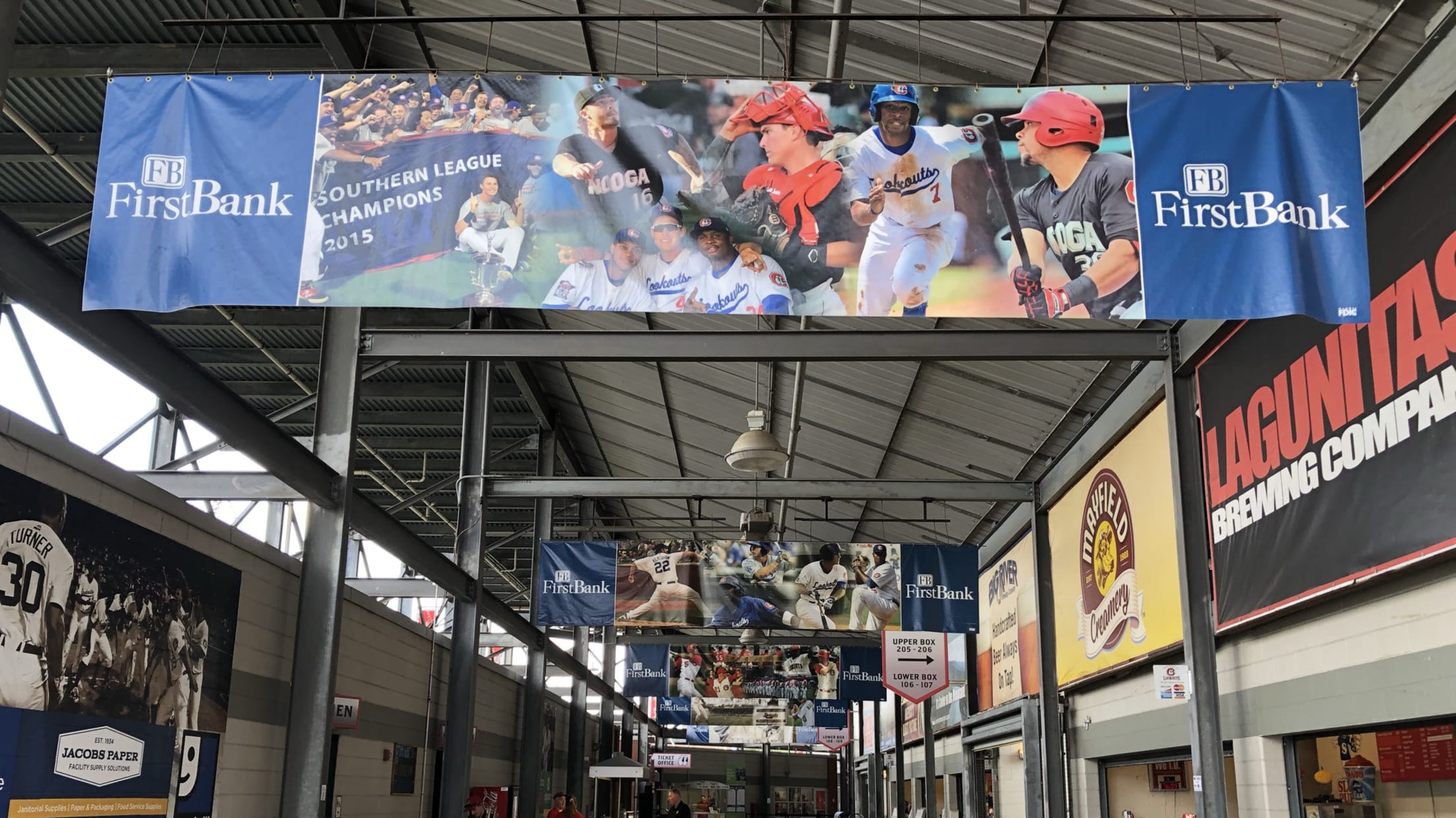 AT&T Field's concessions can be found on the concourse, obscured from the playing field. These cramped environs don't allow for much variety, so expect the basics: hot dogs, hamburgers, French fries, nachos and chicken fingers. The Lookout Grill, a standalone kiosk, offers loaded Philly-style cheesesteaks. (Although Philadelphians, notoriously particular about cheesesteaks, would probably disagree that they are indeed Philly-style.)
Mascot
The Lookouts logo, prominently featuring a pair of eyes nestled within a "C," is one of Minor League Baseball's most iconic. Looie the Lookout, is essentially this logo come to life. His nose doubles as the brim of a cap, and he is likely the only mascot in all of Minor League Baseball who can claim such a distinction.
Where to Stay
Headed to the stadium and looking for a hotel nearby? Your Wyndham is waiting. As the Official Hotel of Minor League Baseball, Wyndham Hotels & Resorts welcomes baseball fans with a portfolio of 24 trusted brands. Find Hotels by Wyndham closest to the ballpark below and book now at wyndhamhotels.com.
• Super 8 by Wyndham Chattanooga Lookout Mountain TN
• Hotel Bo, a Days Inn by Wyndham Chattanooga Downtown
• Days Inn by Wyndham Chattanooga Lookout Mountain West
• La Quinta Inn & Suites by Wyndham Chattanooga - Lookout Mtn
• La Quinta Inn & Suites by Wyndham Chattanooga North - Hixson
Local Attractions
The Tennessee Aquarium, whose distinctive glass roof is visible from AT&T Field, is downtown Chattanooga's top attraction. For those who prefer flippers to fish, the Chattanooga Pinball Museum is a most worthwhile excursion.
The Tennessee Valley Railroad Museum is, quite literally, a moving experience. Visitors are able to ride restored trains along historic routes. And if you're in town to see the Lookouts, then check out the mountain for which they are named. On Lookout Mountain, one can visit an underground waterfall (Ruby Falls) and ride the ultra-steep Incline Railway. Gorgeous views await.
Food and Drink
Moving On
The Lookouts are one of four Minor League Baseball teams in the state of Tennessee, along with the Memphis Redbirds, Nashville Sounds and Tennessee (Knoxville-area) Smokies. The team closest to the Lookouts are the Rome (Georgia) Braves, located directly to the south. Another comparatively nearby option are the Rocket City Trash Pandas, located to the southwest in Madison, Alabama.
The Road to Cincinnati
The Cincinnati Reds' farm system is fairly sprawling. Players are promoted from Low-A Daytona to High-A Dayton; despite the similarities in the names of these two locales, nearly 1000 miles separate them. The Lookouts are at the Double-A level, of course, with the Louisville Bats situated one rung above them.
Single-A: Daytona Tortugas
High-A: Dayton Dragons
Double-A: Chattanooga Lookouts
Triple-A: Louisville Bats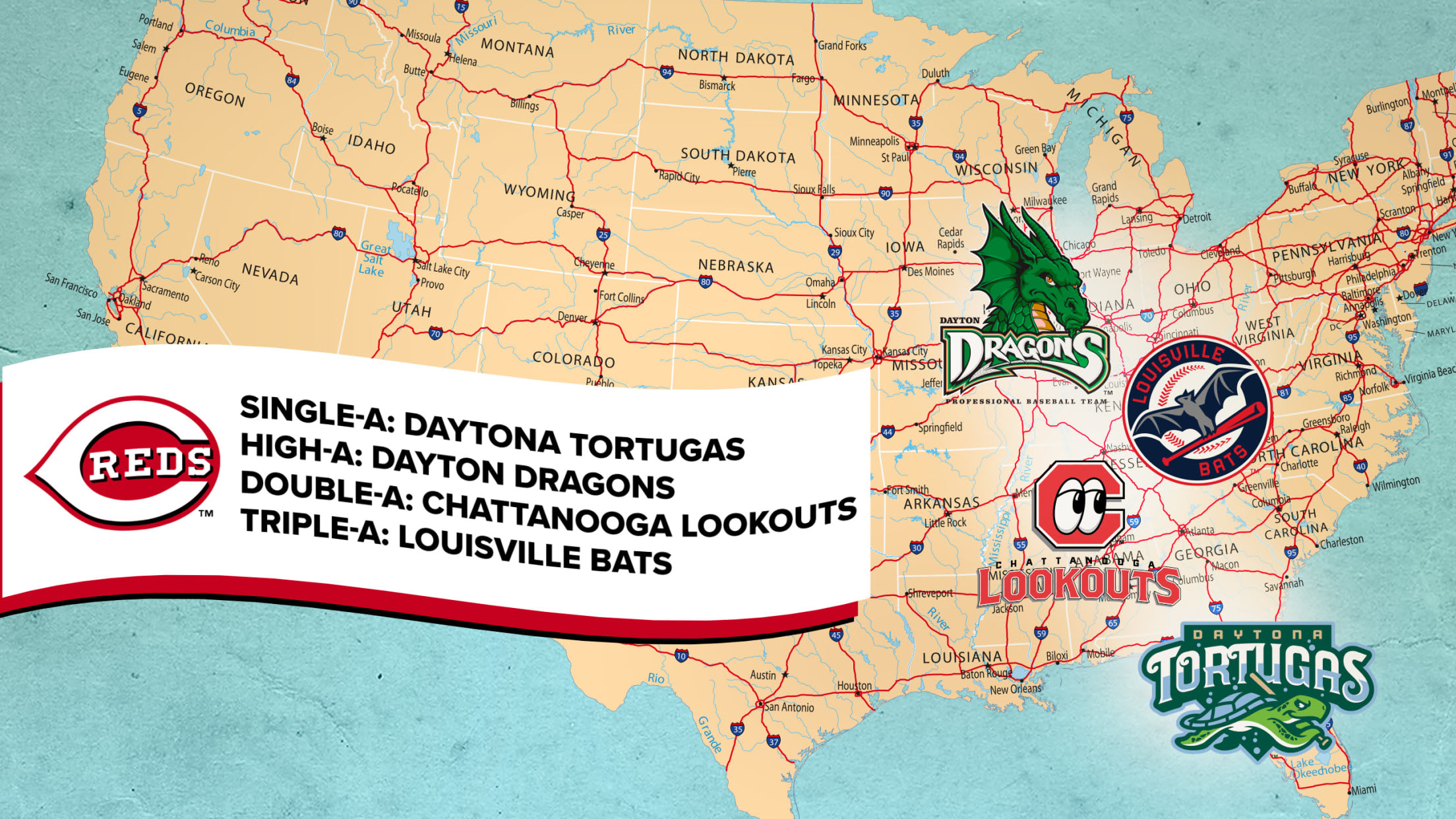 credits:
Benjamin Hill, who covers the business and culture of Minor League Baseball, has visited 181 Minor League ballparks.