Explore Altoona's Peoples Natural Gas Field
Welcome to Peoples Natural Gas Field in Altoona, Pennsylvania. With a mountain backdrop and roller coaster beyond its outfield wall and spectacular sunsets behind its first-base side, the home of the Altoona Curve is one of the most beautiful in baseball.
Altoona Curve (Double-A affiliate of the Pittsburgh Pirates since 1999)
Established: 1999
Ballpark: Peoples Natural Gas Field (opened 1999)
League: Eastern League
Notable Alumni: Jose Bautista, Andrew McCutchen, Gerrit Cole, Jameson Taillon, Brock Holt, Ke'Bryan Hayes
Championships: 2010, 2017
Ballpark Guides for EVERY Minor League team »
With the expansion of the Major Leagues in 1998 to add Arizona and Tampa Bay came a corresponding expansion of the Minors. The Double-A Eastern League got two new members for the 1999 season with the promotion of the Erie SeaWolves from the short-season ranks and the creation of the Curve, a franchise that has been an affiliate of the Pirates ever since.
Altoona, now home to just over 40,000 people, sits in the Allegheny Mountains in central Pennsylvania and was built on the rails, first established in the 1840s by The Pennsylvania Railroad Company as a location for a maintenance complex. Over the decades that followed, the railroad industry flourished until the city hit a population peak of over 80,000 in the 1930s and '40s. Though the community has gotten smaller as the decades have passed, it lured the Minor Leagues in the late-1990s, and Altoona has been a fertile baseball ground since. Curve products helped the Pirates reach the playoffs as National League Wild Card winners from 2013-15, and Altoona has been home to the next wave of prospects headed toward Pittsburgh in recent seasons.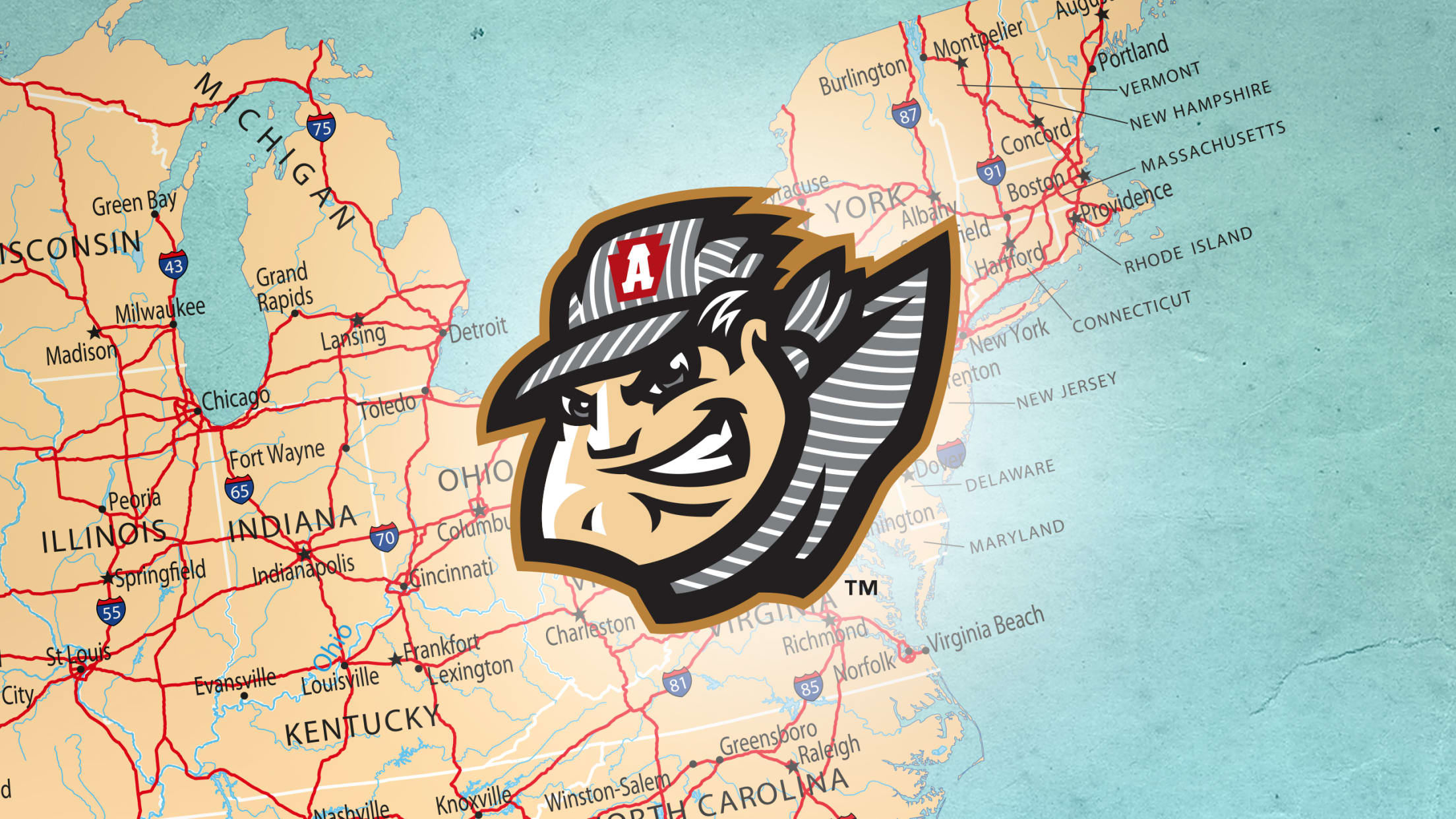 Peoples Natural Gas Field
Google Maps
Curve Roster
Curve Schedule
1000 Park Avenue
Altoona, PA 16602
(814)943-5400
Capacity: 7,210 seats
Dimensions: left field, 335 feet; center field, 405 feet; right field, 325 feet
Park Factors (2021-22)
100 = league average
Runs: 105 | Homers: 86 | Hits: 105
Eastern League environment: 4.69 runs per team per game (10th-highest of 11 full-season leagues)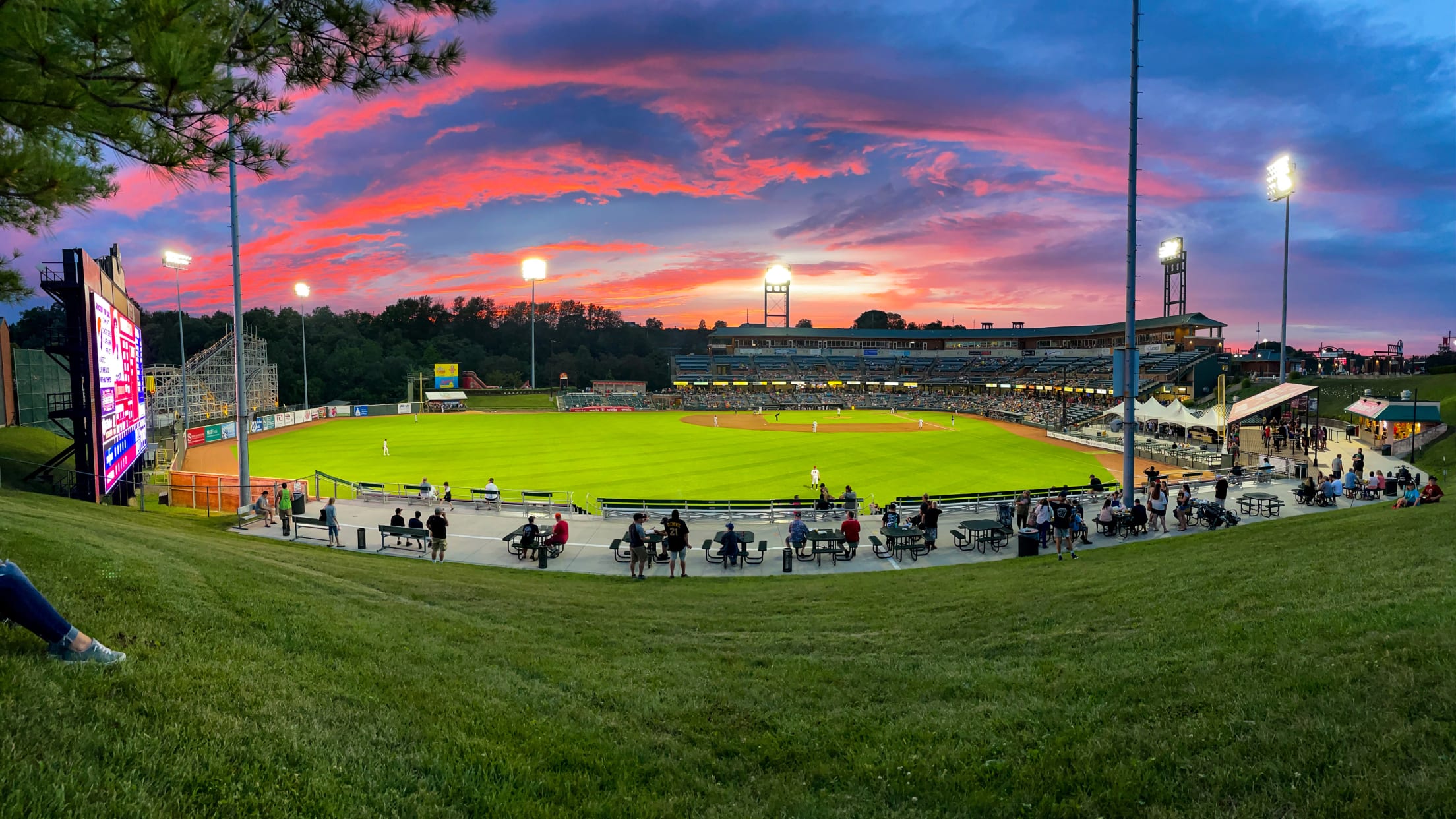 Peoples Natural Gas Field is one of the most recognizable ballparks in the Minor Leagues thanks in part to its roller coaster-dominated view that's been mimicked in video games and inserted in books and calendars about baseball's most beautiful stadiums. The home of the Curve -- a team named for a nearby engineering marvel -- can hold over 10,000 with standing room crowds, as it's done many times since it opened in 1999. A groundbreaking ceremony for what would originally be known as Blair County Ballpark took place on March 7, 1998, and just 13 months later, in front of a crowd of over 6,000 on a cold and rainy night that featured a weather delay of nearly an hour, the Curve inaugurated their new home with a 6-1 win over Bowie.
In the decades since, the ballpark has been maintained and upgraded to feel nearly as new as when its gates opened for the first time. In the left field corner, the Curve have created a party deck area with rail seating while beyond the left field wall sits two sections of outfield bleachers and a berm that can accommodate overflow crowds. The ballpark's most recognizable feature, however, is one that isn't in the ballpark at all. Past the right field wall sits the Skyliner roller coaster of adjacent Lakemont Park. One of the oldest amusement parks in America, Lakemont Park has embraced its connection to its neighbors in visible ways like having "GO CURVE" emblazoned on roller coaster cars as they make their way around the Skyliner's tracks.
People's Natural Gas Field features two levels of seating in its main bowl, extending to the edge of the infield on each side and wrapping around home plate. Atop the second level sit luxury suites and the press box while picnic areas stretch down the lines beyond the infield with a section of bleachers down the line in right field.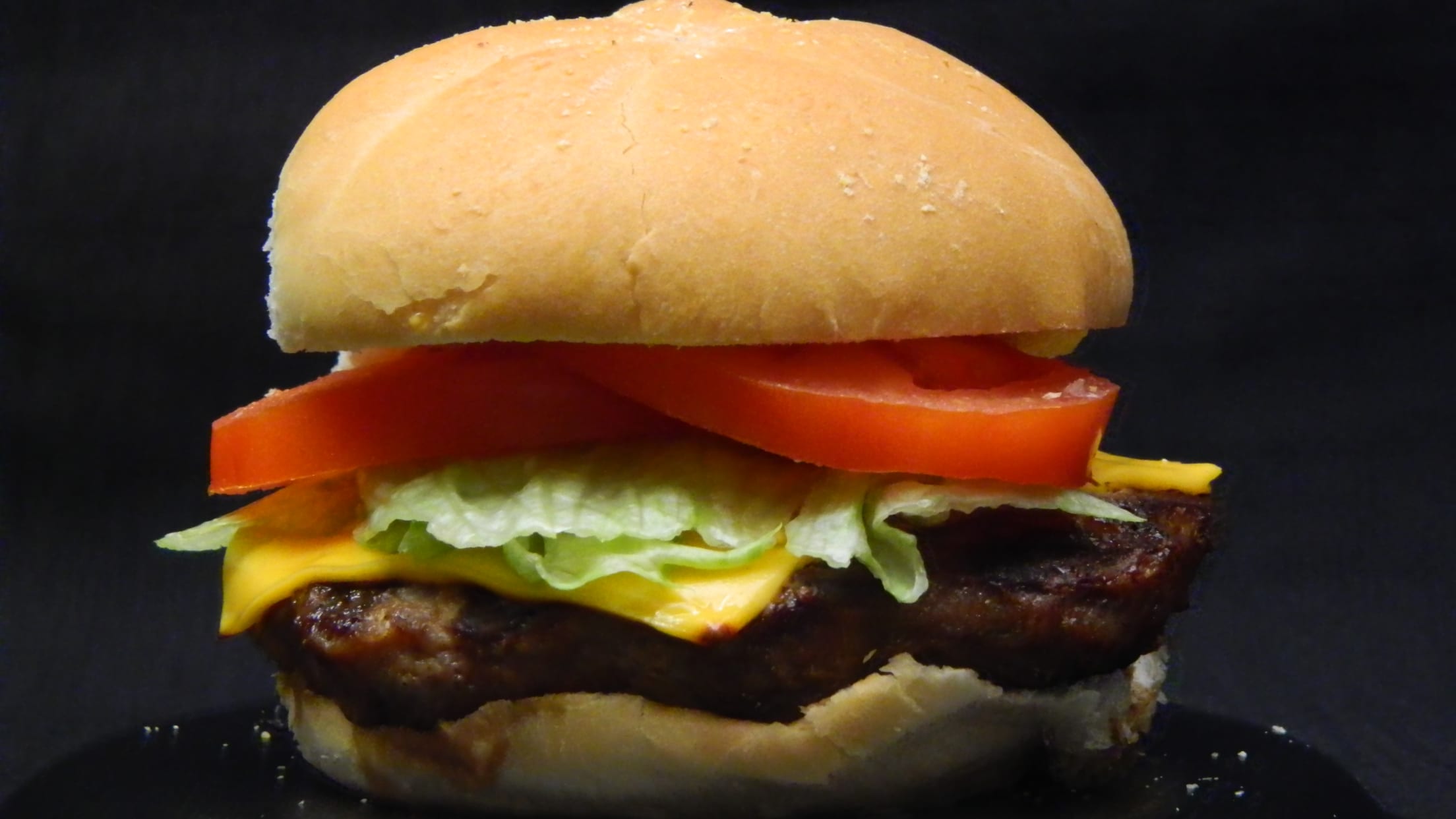 Concessions
Attend a game at Peoples Natural Gas Field, and people will likely give you the same recommendation for food: the Curve Burger. A creation so popular that the team offered it as a drive-thru item for sale during the pandemic, the Curve Burger isn't an outlandish Minor League food, topped with cotton candy or sandwiched in a bun made of donuts. It's just a good burger, and Altoona faithful swear by it. People's Natural Gas Field is home to the staples of a baseball experience: good burgers, good hot dogs, sausages, chicken tenders, peanuts, popcorn and more. The Curve also offer pulled pork sandwiches and nachos, chicken burritos, pizza and, despite their affiliation with the team in western Pennsylvania and not eastern, Philly cheesesteaks. Fans also have their choices of dozens of beers including Pennsylvania's own Yuengling Lager and microbrews from around the state and elsewhere.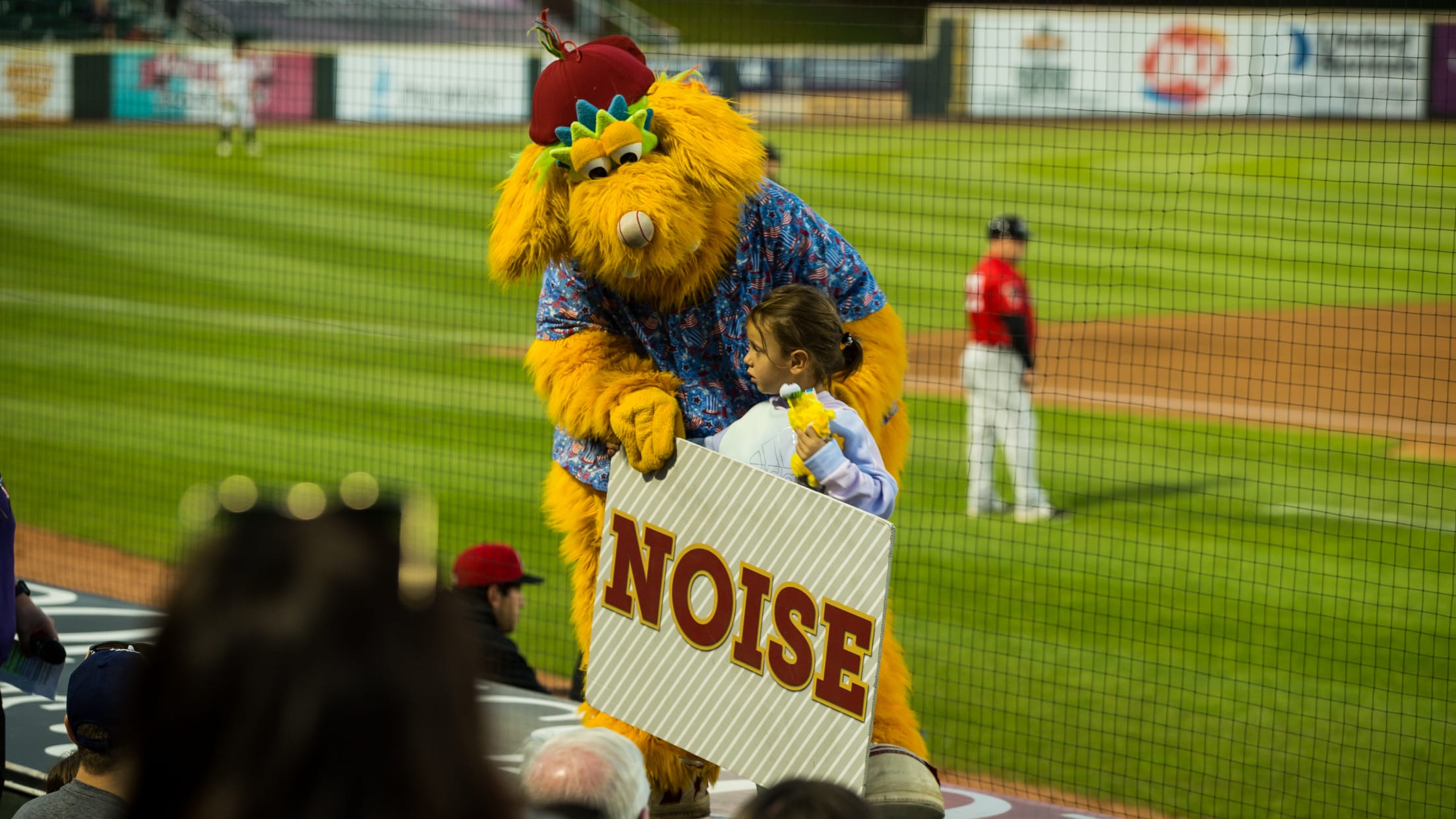 Mascots
For years, the Curve and their longtime mascot Steamer were synonymous, but after the 2015 season, Steamer departed for a retirement community with which the team still partners. That season, the team introduced Loco, a wild-eyed, furry creature who has taken center stage ever since. Additionally, a fish-themed mascot (named, of course, Al Tuna) burst out of the center field wall to celebrate whenever the Curve score a run.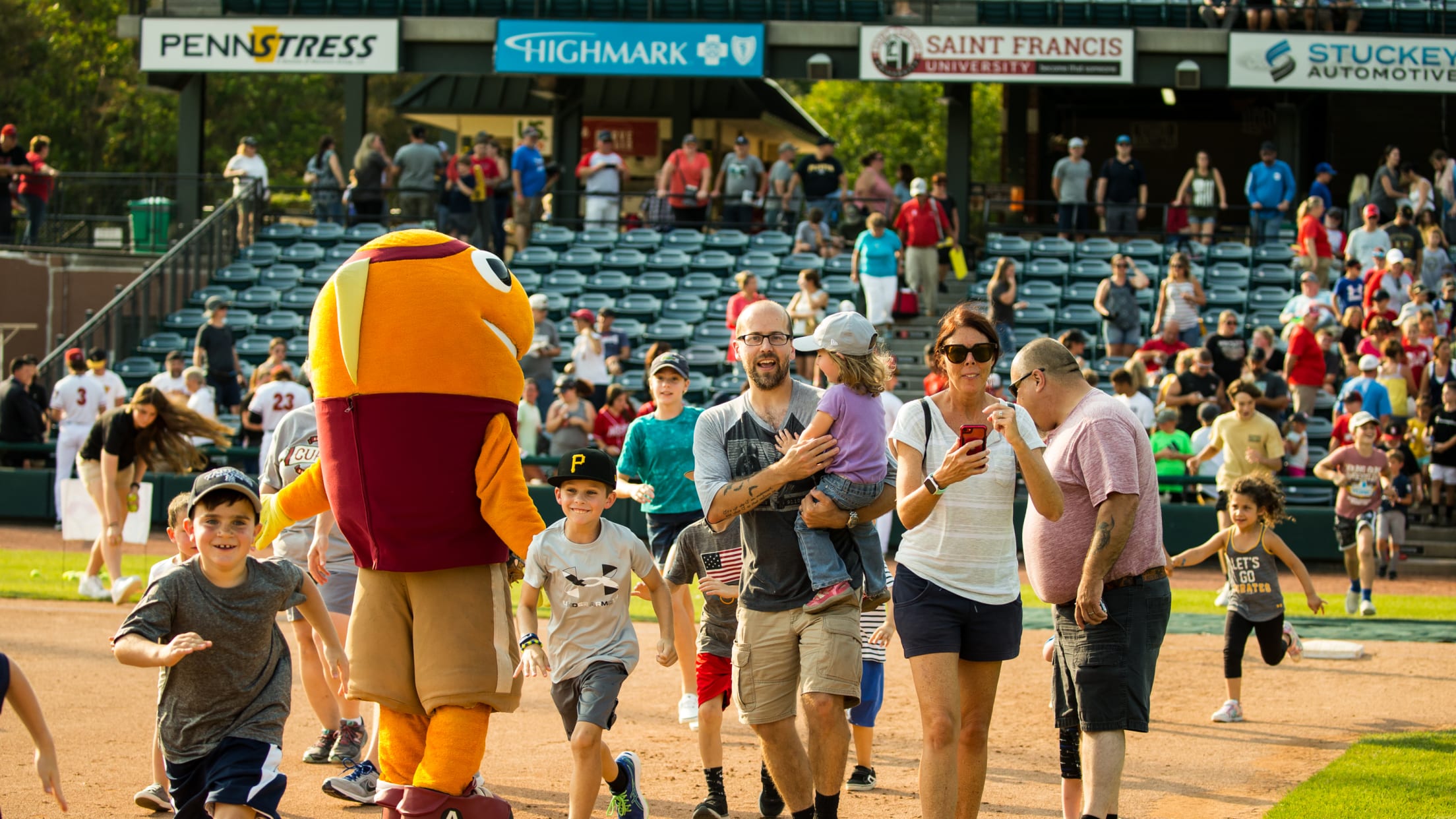 Where to Stay
Headed to the stadium and looking for a hotel nearby? Your Wyndham is waiting. As the Official Hotel of Minor League Baseball, Wyndham Hotels & Resorts welcomes baseball fans with a portfolio of 24 trusted brands. Find Hotels by Wyndham closest to the ballpark below and book now at wyndhamhotels.com.
• Super 8 by Wyndham Altoona
• Days Inn & Suites by Wyndham Altoona
• Microtel Inn & Suites by Wyndham Altoona
• Wingate by Wyndham Altoona Downtown/Medical Center
Local Attractions
To start your journey through Altoona and its surrounding area, you may not be surprised to know that you can start right next door. Lakemont Park is one of America's oldest amusement parks and is home to what is recognized as the world's oldest operating roller coaster. Just eight years after the park opened in 1894, the Leap-The-Dips coaster took passengers through its figure-eight wooden frame. It's now the last surviving such roller coaster on earth. In 2002, it was dubbed a Roller Coaster Landmark by the American Coaster Enthusiasts.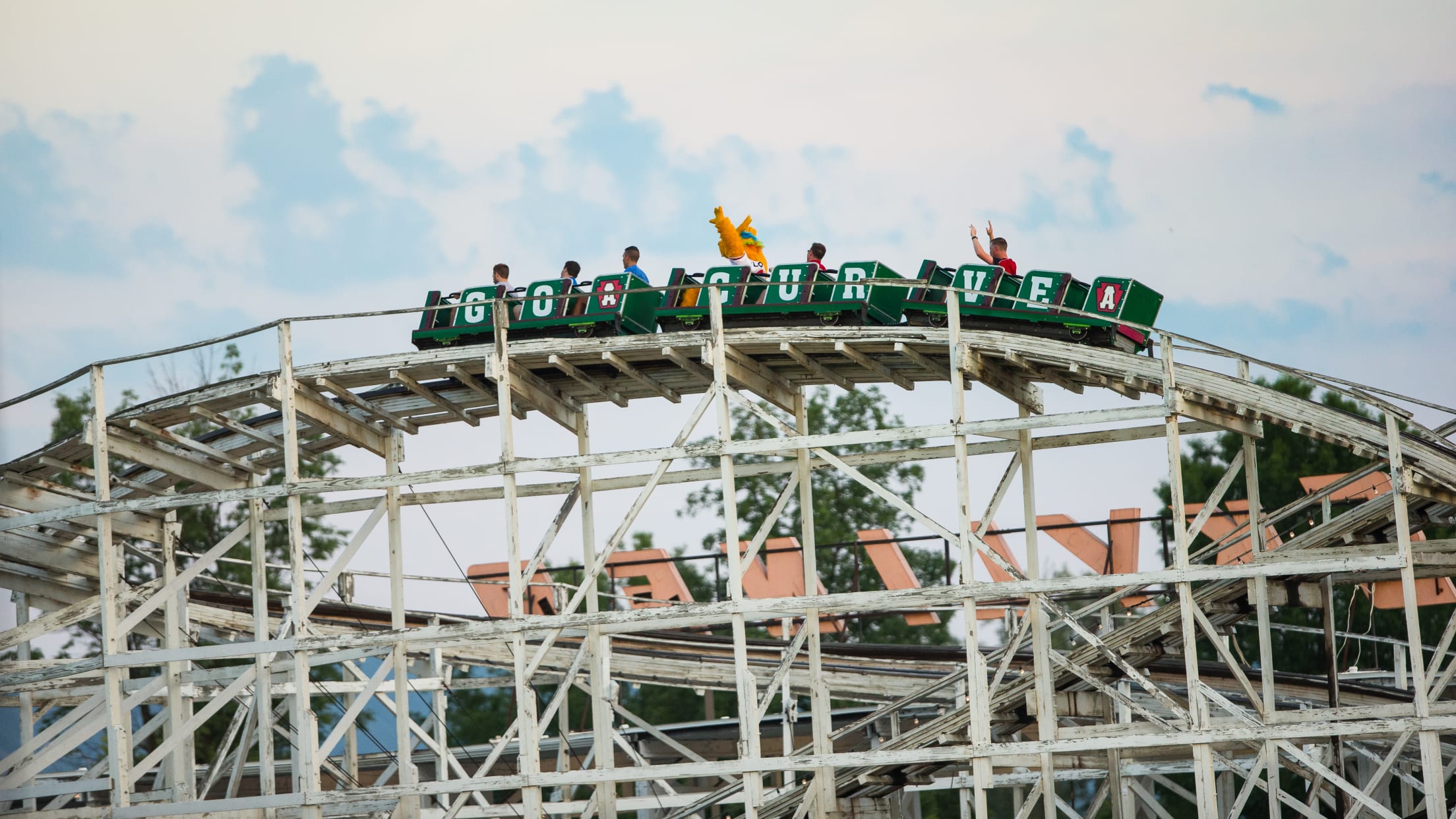 A short drive outside town is the national landmark that gave the ballclub its name. The Horseshoe Curve revolutionized train transport in the 19th century as engineers and laborers utilized ingenuity and innovative tactics to reduce the grade of ascent up the previously insurmountable Alleghenies enough to enable trains to pass them and move west with cargo and passengers.
Altoona pays tribute to its rail heritage in the Railroaders Memorial Museum which spotlights the region's history. The Railroad City boomed in the middle of the 20th century as one of the center of train manufacturing for the Pennsylvania Railroad Company.
Altoona also sits in the middle of fertile ground for other historic sites such as the Johnstown Flood National Memorial, the Flight 93 National Memorial and Gettysburg National Military Park, all ranging from 45 minutes to roughly two and a half hours' drive away.
Food and Drink
One of Altoona's oldest establishments is still one of its favorites. Since 1904, the Knickerbocker Tavern has slung food and drinks to rail workers, residents and, yes, ballplayers and front office workers. Finelli's Italian Villa is the top destination of many fine Italian establishments in town while Tom and Joe's Restaurant is a classic American diner renowned for its breakfast food and more. Champs Sports Grill is everything a fan wants in a sports bar but with elevated food. Another unique stop is Texas Hot Dogs which has dished out hot dogs with chili, cheese, onions and more since 1918. A short drive south of Altoona lies the adorable main street of suburban Hollidaysburg, home to Allegheny Creamery and Crepes, one of the best breakfast stops in the area.
Moving On
Pennsylvania is home to six Minor League teams, all within road trip distance from Altoona. Erie is farthest at roughly three and a half hours away while the Scranton/Wilkes-Barre Railriders are three hours away, and the Lehigh Valley IronPigs, Reading Fightin Phils and Harrisburg Senators are all closer.
The Road to Pittsburgh
Altoona is the third step up the ladder in the Pirates system. From the Single-A Bradenton Marauders in Florida, prospects climb to the High-A Greensboro Grasshoppers before arriving in Altoona. Young Bucs' final destination is with the Triple-A Indianapolis Indians on the trek to PNC Park.
Single-A: Bradenton Marauders
High-A: Greensboro Grasshoppers
Double-A: Altoona Curve
Triple-A: Indianapolis Indians