Explore El Paso's Southwest University Park
Welcome to Southwest University Park, the only Minor League ballpark located within a short walk of another country. Enjoy a beef jerky-enhanced beverage from a variety of vantage points, including the stunning Wooftop Deck.
El Paso Chihuahuas (Triple-A affiliate of the San Diego Padres since 2014)
Established: 2014, after relocating from Tucson
Ballpark: Southwest University Park (opened in 2014)
League: Pacific Coast League
Notable Alumni: Jeff Francoeur, Cody Decker, Hunter Renfroe
Championships: 2016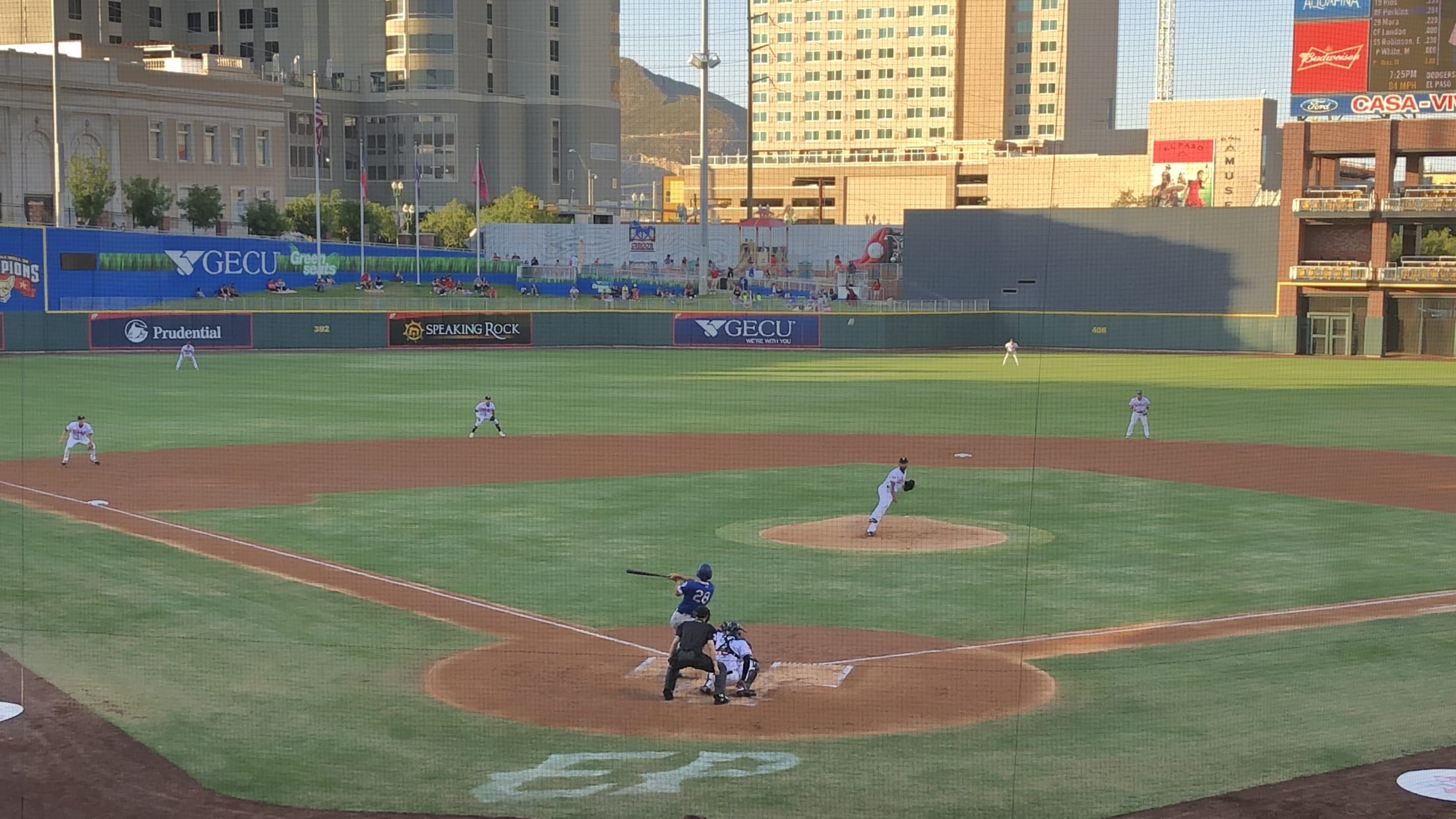 The lineage of the El Paso Chihuahuas can be traced back to 1903, when the franchise was established as the original (Pacific Coast League) Los Angeles Angels. The team began the 21st century as the Portland Beavers, and played in that locale through 2010. The Chihuahuas were established in 2014 as the Triple-A affiliate of the Padres, following three placeholder seasons in Tucson. Southwest University Field debuted in conjunction with the Chihuahuas, who were the first Minor League team to play in El Paso since the Double-A Diablos of the Texas League. That team played its final season in 2004.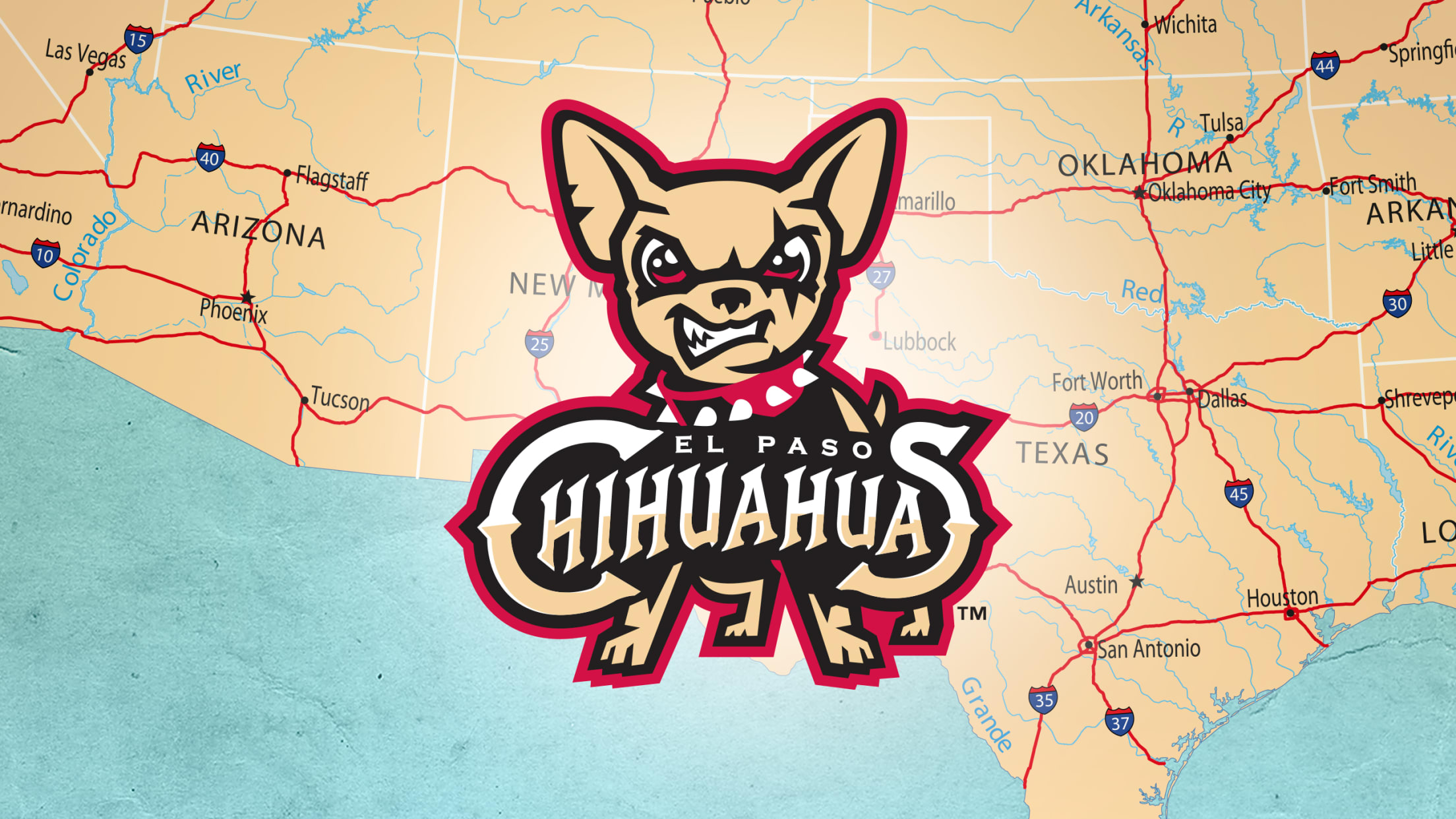 The Chihuahuas' name sounds comparatively tame within today's Minor League landscape, populated as it is by Jumbo Shrimp, Cannon Ballers and Trash Pandas. But when the moniker was announced, in October 2013, it received a deeply polarized response within El Paso. "You have to believe in the brand, and stand by it, because the brand isn't just something that people hear -- it's something they see," said team president Brad Taylor, speaking in 2013. The Chihuahuas' name is a reference to El Paso's "fierce and loyal" citizens as well as the Chihuahuan Desert, which encompasses both the Southwestern United States and Northern Mexico. Southwest University Park is located a short walk from the United States-Mexico border, separating El Paso from Juárez.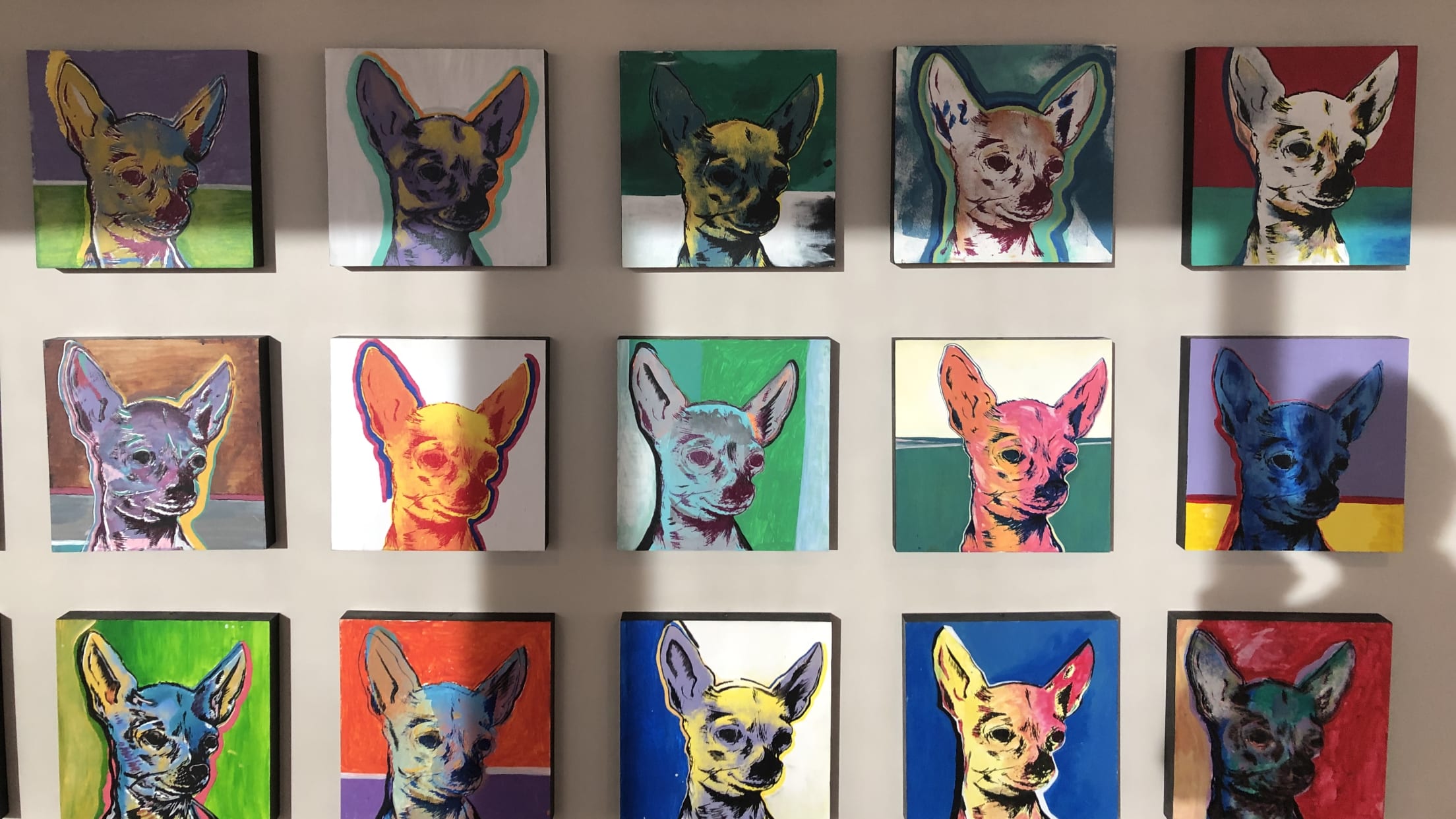 Southwest University Park
Google Maps
Chihuahuas Roster
Chihuahuas Schedule
1 Ballpark Plaza
El Paso, Texas, 79901
915-533-2273
Capacity: 10,000 (approximate)
Dimensions: left field, 322 feet; center field, 400 feet; right field, 322 feet
Park Factors (2021-22)
100 = league average
Runs: 126 | Homers: 126 | Hits: 115
Pacific Coast League environment: 5.77 runs per team per game (second-highest of 11 full-season leagues)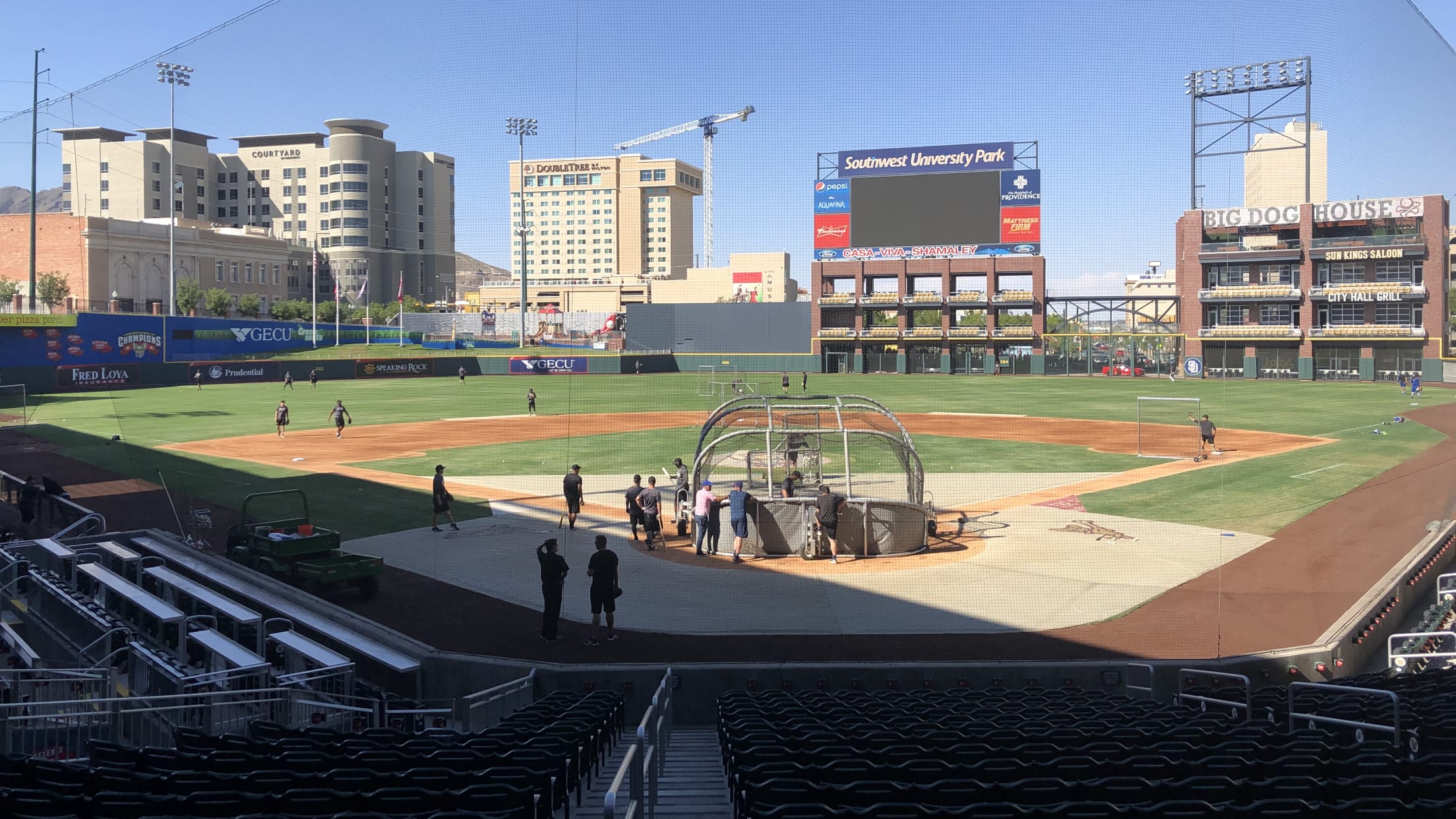 They say you can't fight City Hall, but in El Paso you can demolish it. Southwest University Park was built where El Paso City Hall once stood, and the city literally blew it up so that the ballpark could be built. That's pretty dramatic as origin stories go, and also speaks to the scarcity of land available in downtown El Paso. Southwest University Park does wonders within a comparatively tight footprint, via creative, multi-leveled architectural quirks that make it one of the most distinctive facilities in the Minor Leagues.
The ballpark also offers a variety of memorable vantage points. The Franklin Mountains loom beyond left field, although those have been obscured in recent years by hotels that have gone up around the ballpark. Views of downtown El Paso are available from right field, while the hills of Juárez, Mexico are clearly visible from behind the ballpark. A footbridge to Juárez is located a short walk from the ballpark.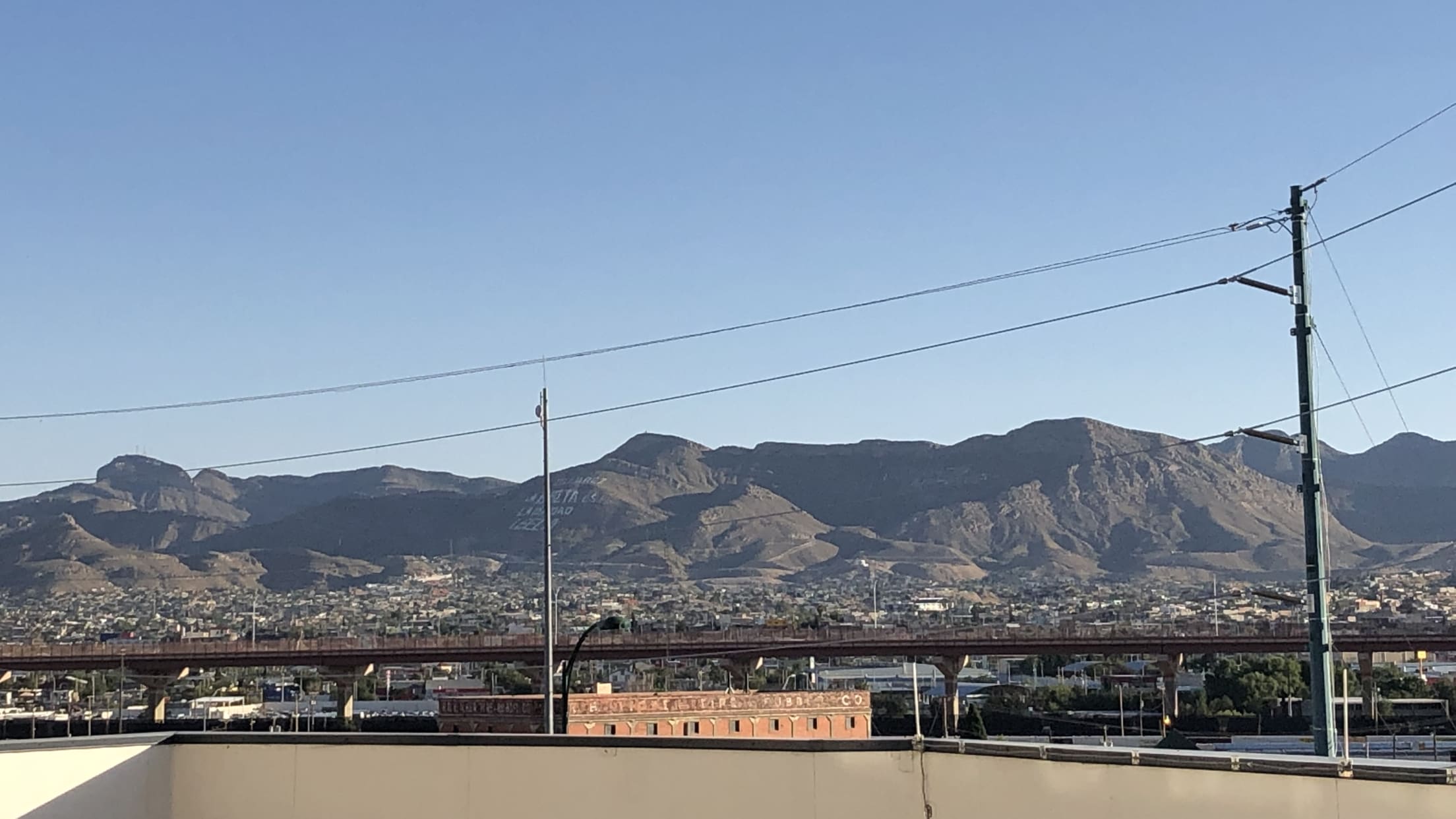 Features
Southwest University Park has a 360-degree concourse. In right field the concourse is level with the playing field, providing an opportunity to watch the game from just beyond the warning track.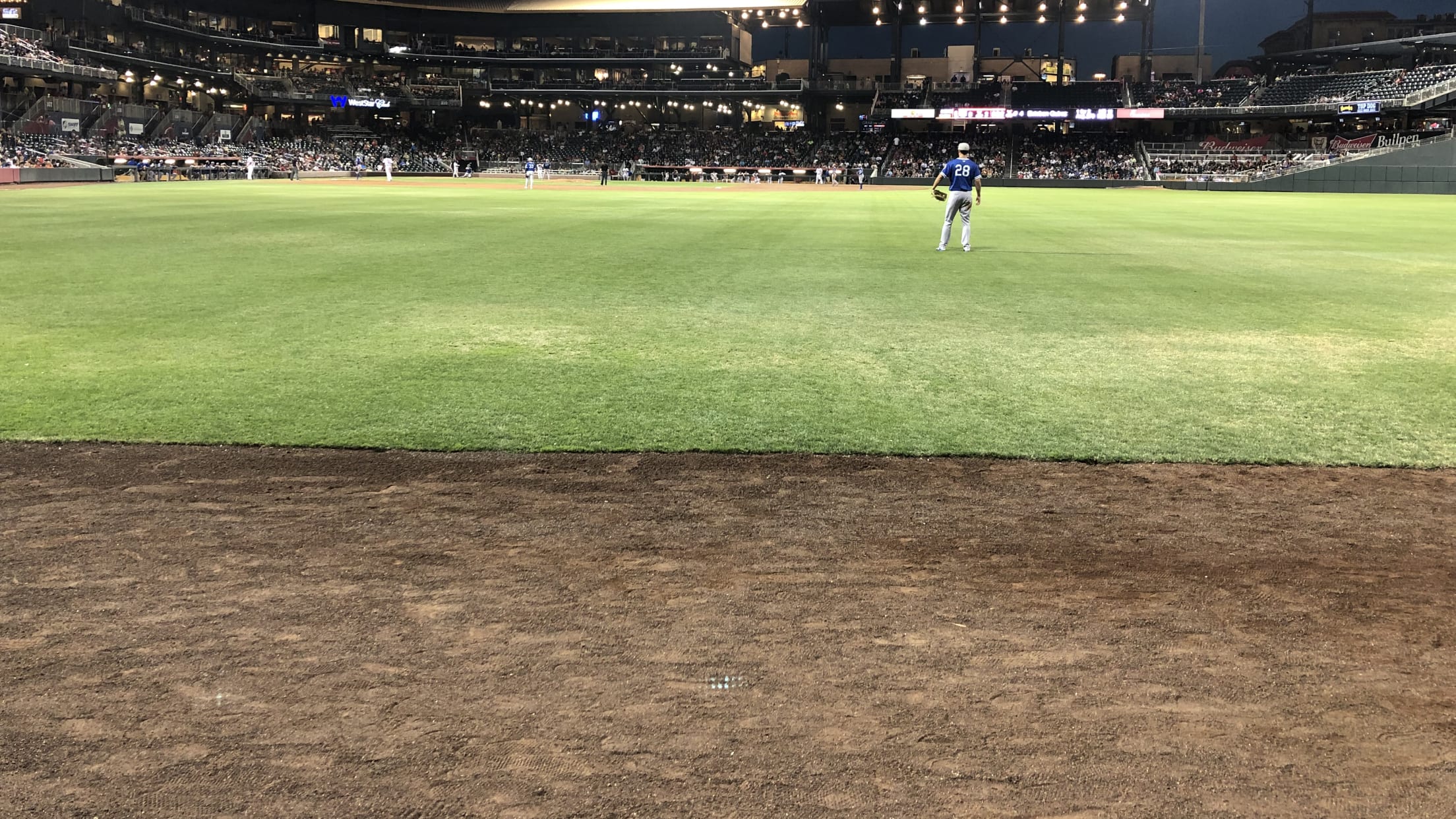 The path from right field to center field offers another unique vantage point, that of the visitor's bullpen.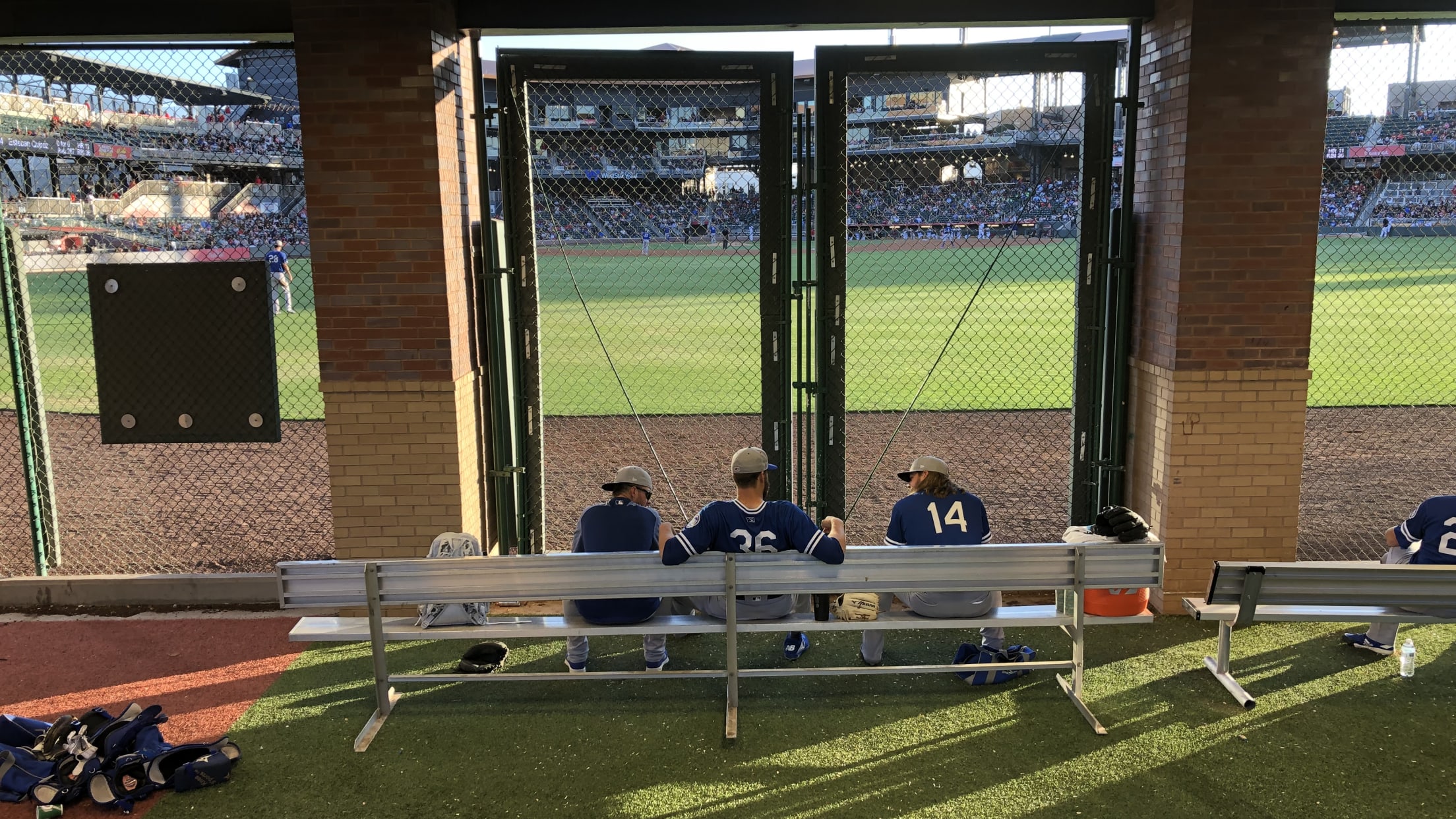 On the far side of the right field concourse, one finds the four-story structure that is the Big Dog House.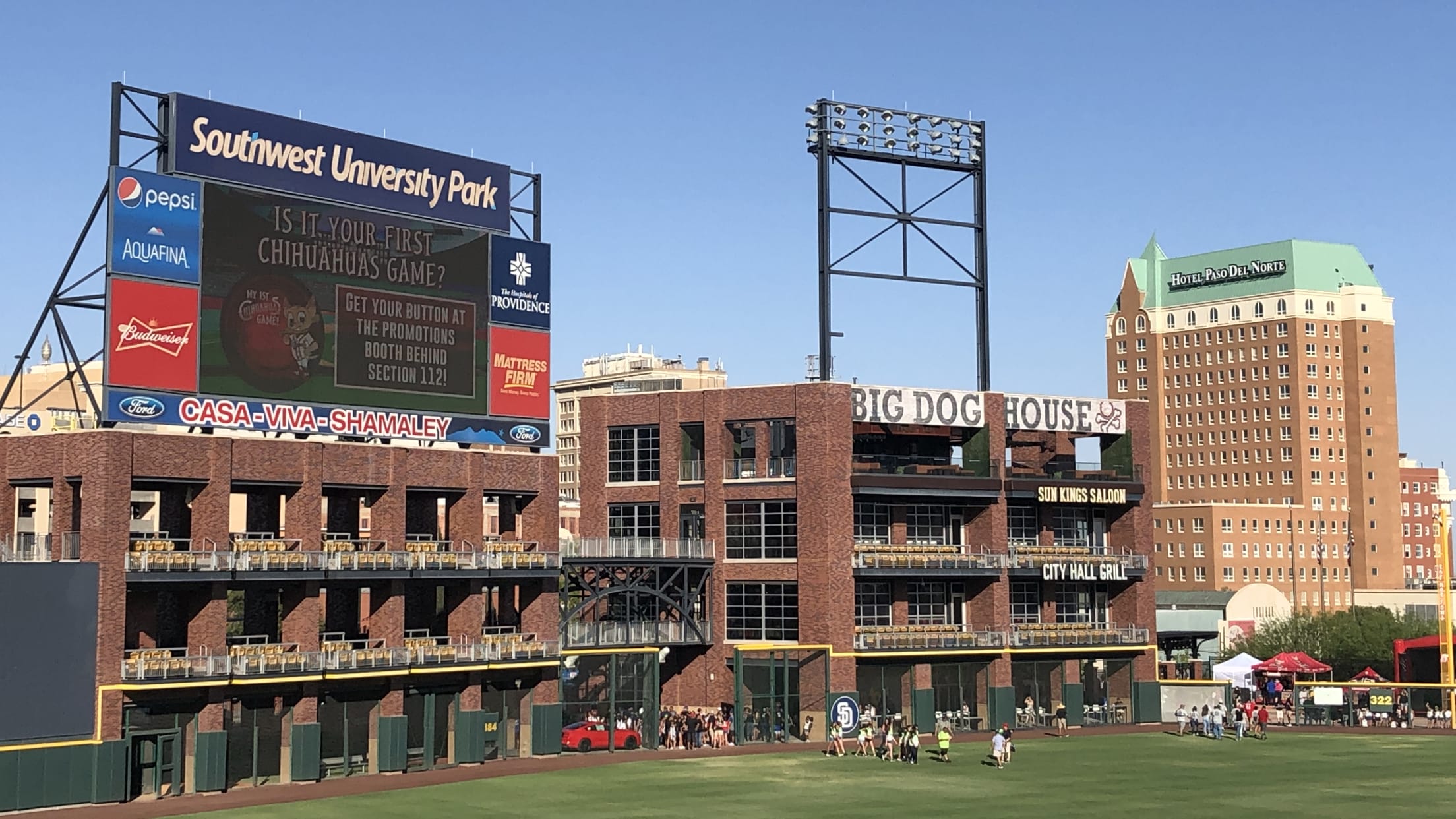 The ground floor of the Big Dog House is occupied by the team store for the El Paso Locomotive FC, a USL Championship soccer franchise that shares Southwest University Park with the Chihuahuas. The City Hall Bar and Grill, open to all ticketed fans, is on the second level. This full-service establishment is named for the building that once stood on the ballpark grounds. The Sun Kings Saloon, featuring memorabilia from all eras of El Paso baseball history, is on the third floor. Like City Hall and Grill, Sun Kings Saloon is a full-service bar and restaurant. The Big Dog House is connected via a pedestrian bridge to the Santa Fe Pavilion, a group seating area.
The crown jewel of the Big Dog House is the Wooftop Deck, Southwest University Park's sprawling penthouse suite. A private group area, it offers spectacular elevated views of the playing field and downtown El Paso.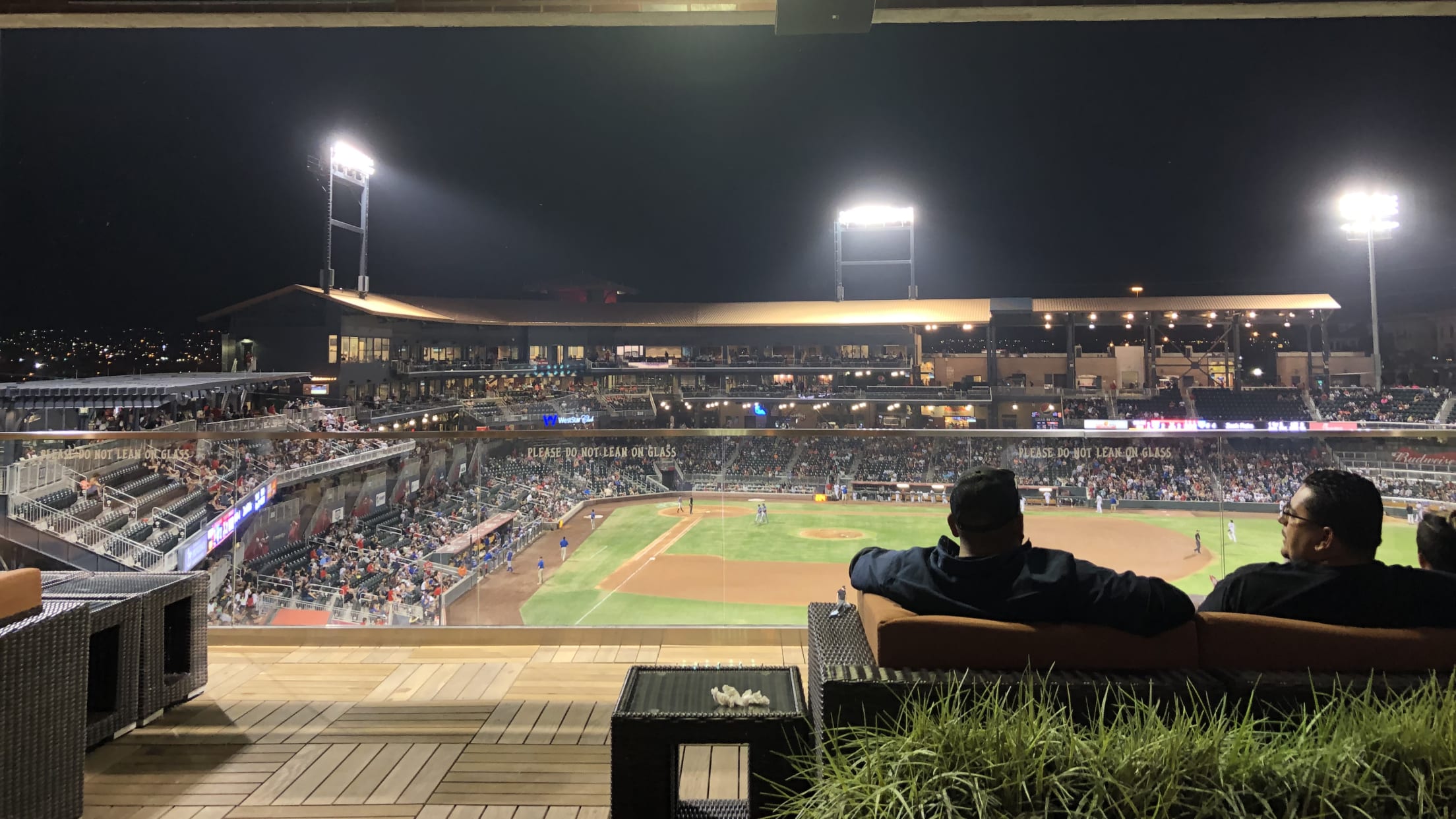 Those with a more limited budget have plenty of options regarding where to see the game, of course. The left field berm "green seats" are the cheapest way to gain entry, while multi-level seating stretches from foul pole to foul pole.
Concessions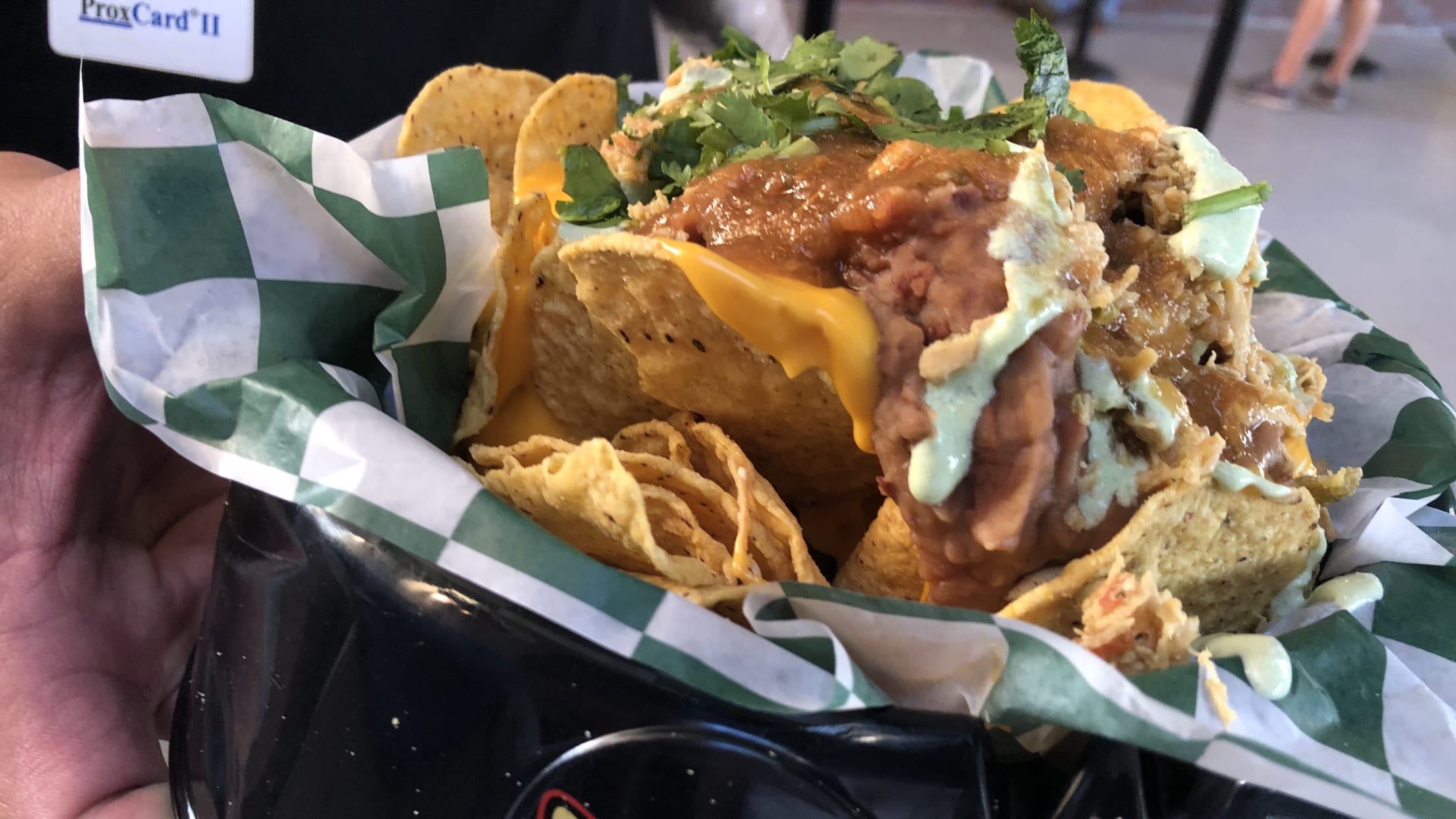 The Chihuahuas take ballpark food seriously, as this "Hungry Fan Map" makes clear. Many of the standout items have a strong Mexican influence, such as bacon-wrapped Juárez Dogs, street tacos and loaded nachos served in a souvenir dog bowl.
The Clamato Norteño, which the Chihuahuas offer via a partnership with El Paso's Clasico Kitchen restaurant, is the heartiest drink available at a Minor League ballpark. The Clamato Norteño contains tomato juice, clam juice, olives, a "secret blend of spices" and, most imposingly, a hearty slab of beef jerky. It contains no alcohol, but mixes nicely with beer should that be the sort of thing you're into.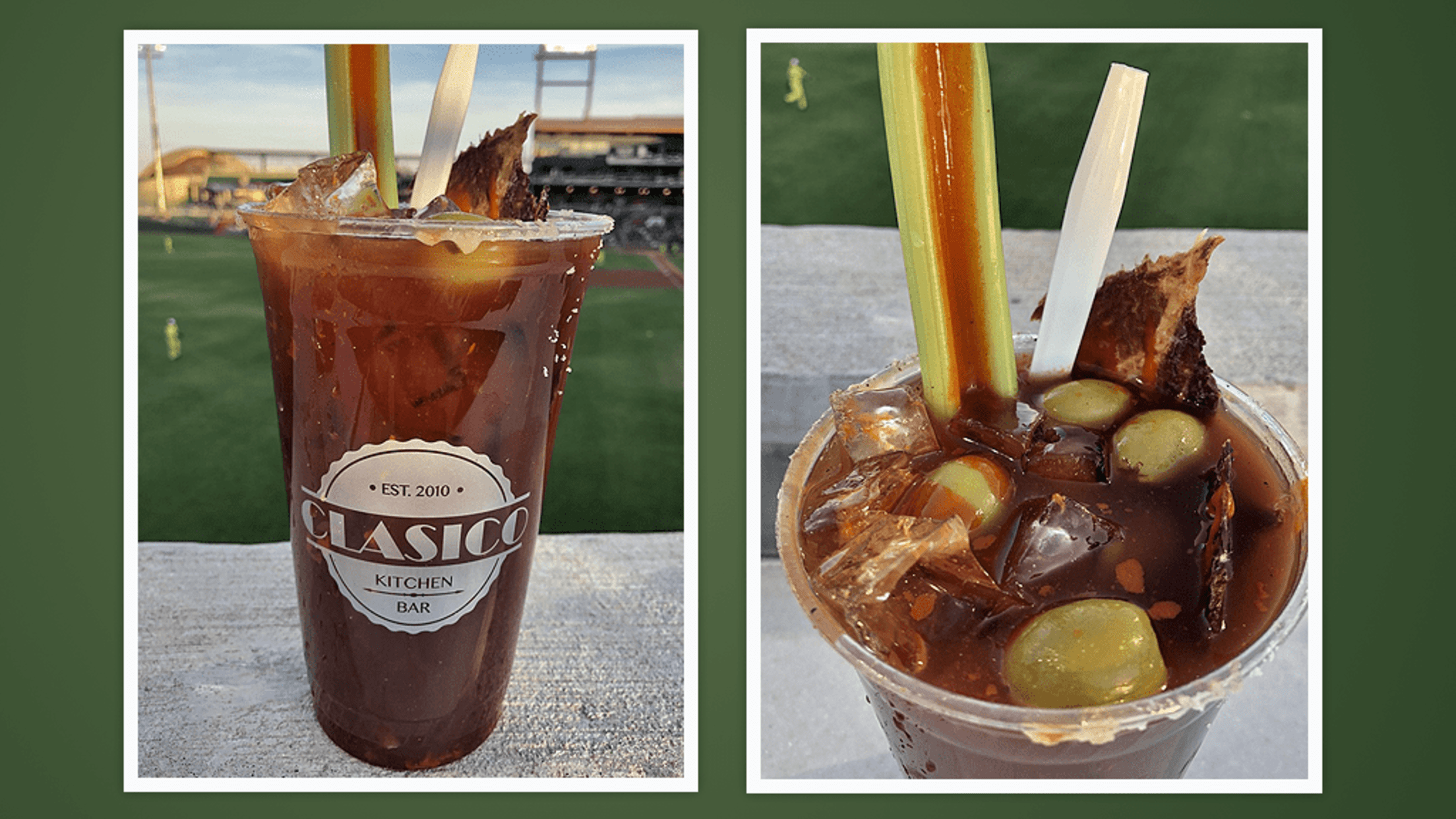 Mascot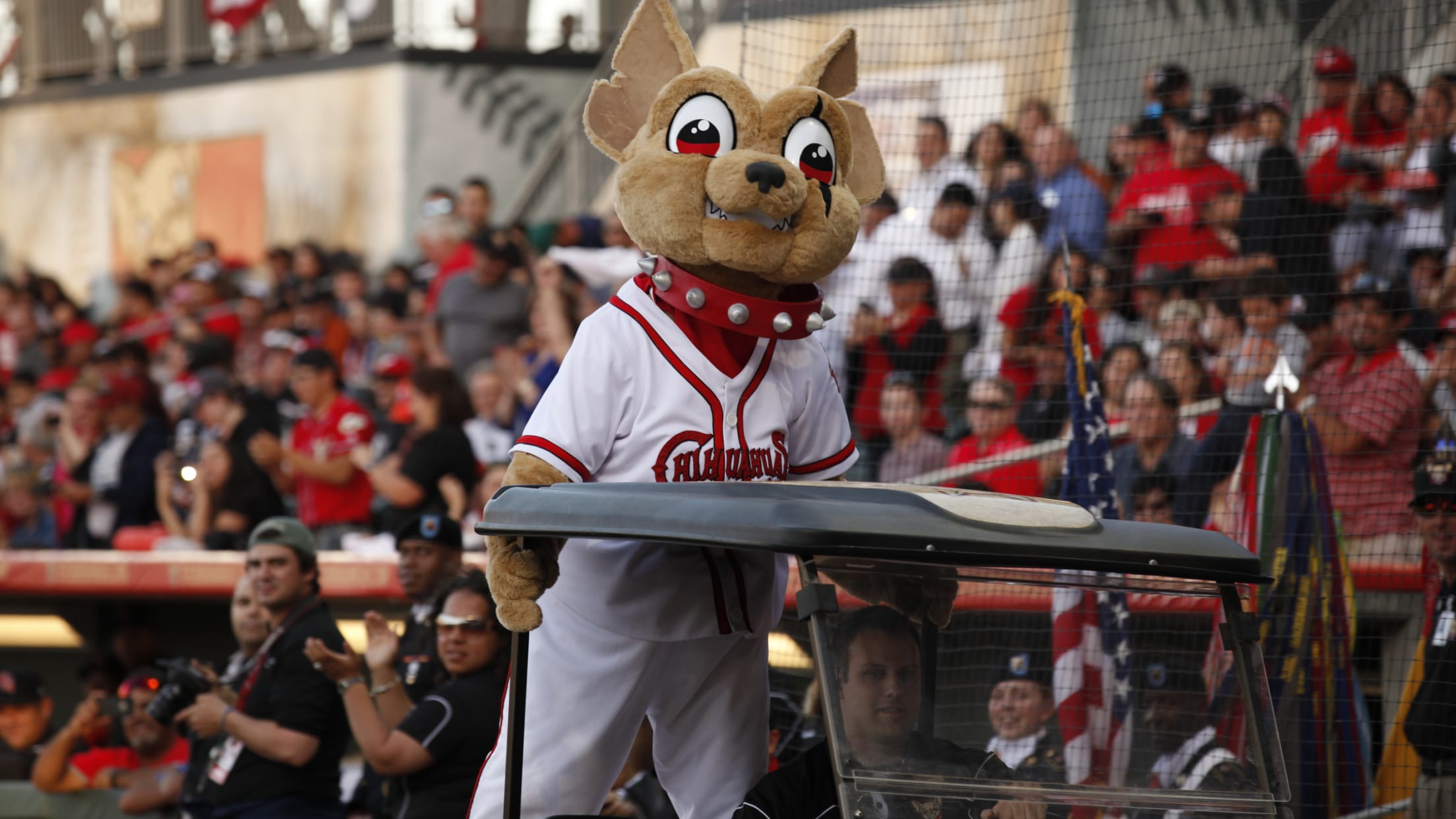 Chico is a chihuahua, of course. But he's seven feet tall and stands upright, so this makes him an anomalous chihuahua. While most other mascots are a bit on the pudgy side, Chico is a lean and mean home team supporting machine. Fun fact! In college, Chico majored in the Recognition and Retrieval of Tennis Balls with a minor in Bone-Burying.
Where to Stay
Headed to the stadium and looking for a hotel nearby? Your Wyndham is waiting. As the Official Hotel of Minor League Baseball, Wyndham Hotels & Resorts welcomes baseball fans with a portfolio of 24 trusted brands. Find Hotels by Wyndham closest to the ballpark below and book now at wyndhamhotels.com.
• Wyndham El Paso Airport Hotel and Water Park
• Hawthorn Suites by Wyndham El Paso Airport
• Super 8 by Wyndham El Paso Airport
• La Quinta Inn by Wyndham El Paso Cielo Vista
• Travelodge by Wyndham El Paso - Airport
Local attractions
El Paso once had a Minor League team named the Sun Kings. Fitting, as El Paso is Sun City. So why not spend some time outdoors? White Sands National Monument, at the north end of the Chihuahua desert in southern New Mexico, is a vast expanse of gypsum sand dunes. You can go sledding without the snow. Closer by is the El Paso Mission Trail, featuring well-preserved adobe churches that date back 400 years. That's for the saints. Sinners should check out the "Billy the Kid Jail," famous because Billy broke into it in order to free one of his partners in crime.
But if you can't get enough of Southwest University Park, try to stick around for an El Paso Locomotive FC soccer match. The team's schedule overlaps with the Chihuahuas. Also of note: the El Paso Museum of Art, Museum of National History and Convention and Performing Arts Center are all located a (very) short walk from the ballpark.
Food and drink
In 2019 the Chihuahuas unveiled a new Copa de la Diversión identity, playing five games as the Margaritas. The margarita was allegedly invented in El Paso, although the Kentucky Bar and Grill in Juárez claims that distinction as well (this writer walked to the Kentucky Bar and Grill after visiting Southwest University Park in 2019). At any rate, El Paso is a great place for margaritas. There's even a so-called "margarita trail" for devotees to travel; many of these establishments offer spectacular Mexican food as well.
Margaritas can also be obtained at The Tap in downtown El Paso, a dive bar par excellence. Get the nachos. On the fast food end of the spectrum, Chico's Tacos is a local favorite. The "tacos" -- thin, rolled and fried -- are served submerged in a soupy red sauce (which also serves as an excellent French fry condiment). There are five Chico's locations throughout El Paso.
Moving on
The Chihuahuas comprise the southwest portion of a "square" of worthwhile Minor League locales, along with the Albuquerque Isotopes (northwest), Amarillo Sod Poodles (northeast) and Midland Rockhounds (southeast). If you want to log some serious miles, head to Las Vegas with stops in Tucson (where the Chihuahuas relocated from) and Phoenix along the way.
The Road to San Diego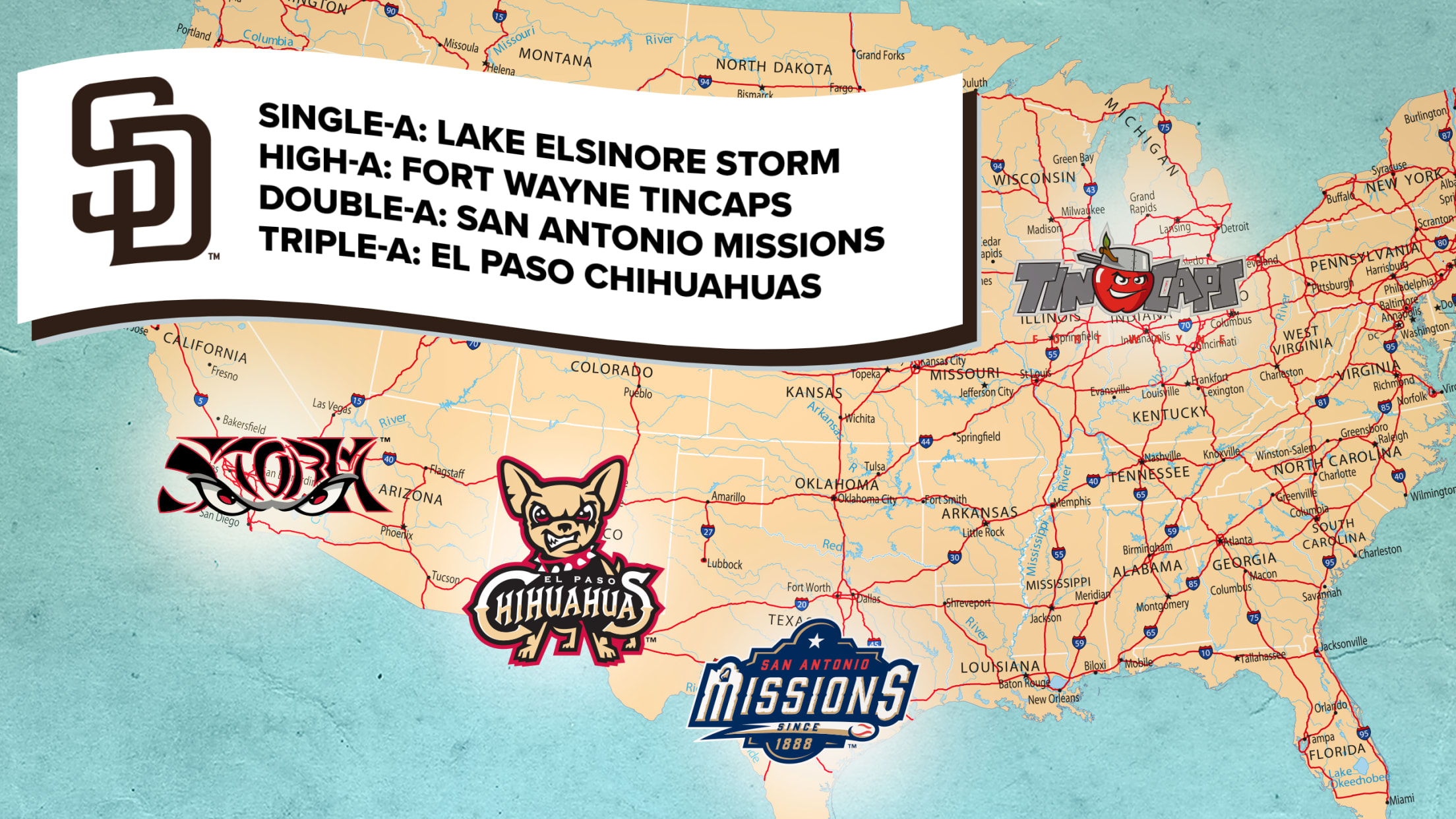 credits:
Benjamin Hill, who covers the business and culture of Minor League Baseball, has visited 177 Minor League ballparks.