Each team's path to 27 outs this season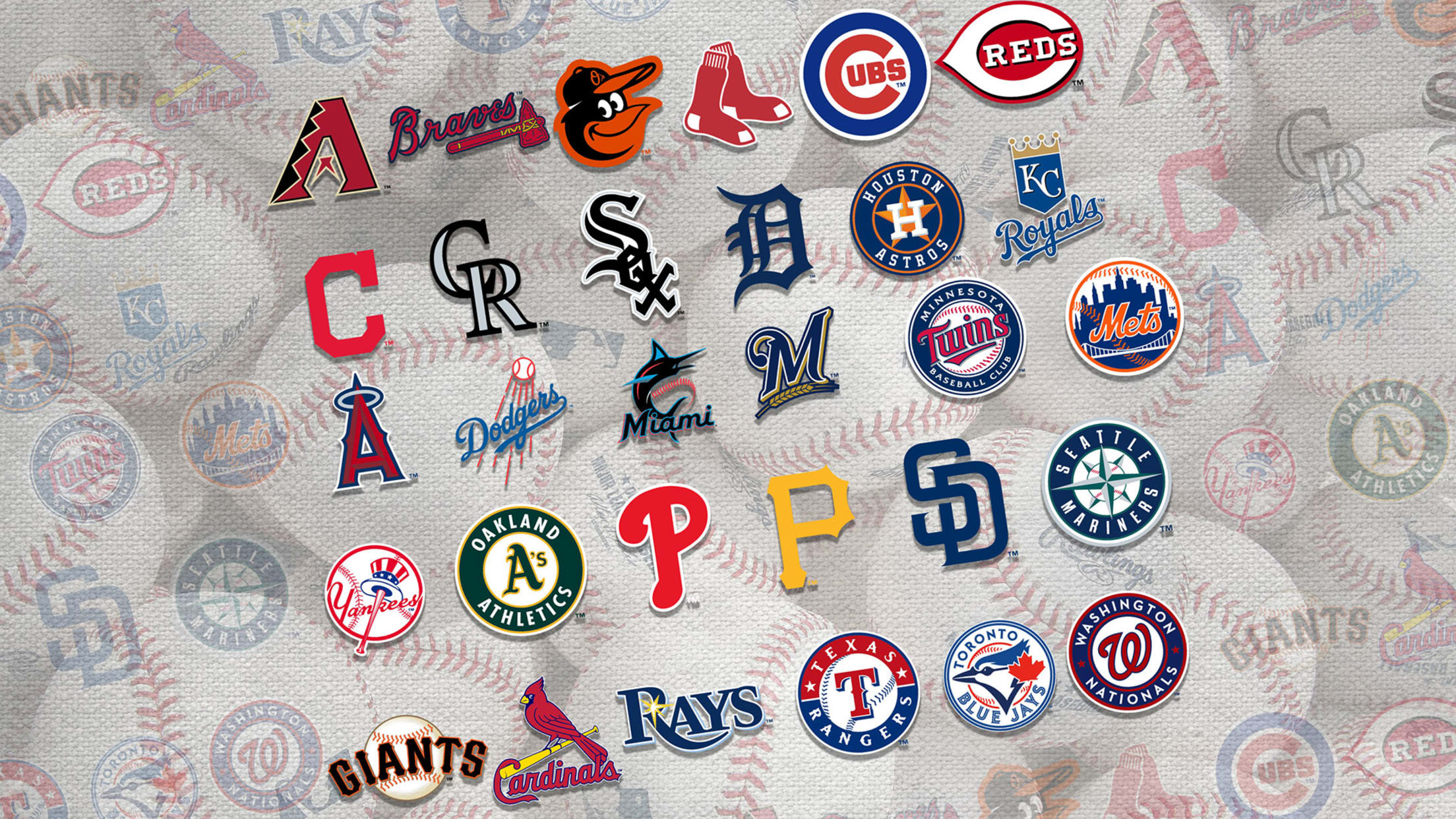 Whether it's Opening Day, Game 162 or a midweek contest in August, every MLB team's pitching staff has the same objective: record 27 outs. But how each club plans to accomplish this goal on a daily basis is quite different. Some will rely on a star-studded rotation. Others will lean
Whether it's Opening Day, Game 162 or a midweek contest in August, every MLB team's pitching staff has the same objective: record 27 outs.
But how each club plans to accomplish this goal on a daily basis is quite different. Some will rely on a star-studded rotation. Others will lean on a vaunted bullpen. And some will make heavy usage of the opener. Below, you'll find each team's path to 27 outs this season.
AL EAST
Blue Jays: The Blue Jays are not afraid to be different this season. Openers, a four-man outfield, aggressive infield shifts and a throw-everything-at-the-wall-and-see-what-sticks approach to the middle innings. This won't quite be the Rays' approach from 2018 but it'll be a hybrid between new school and old school baseball. More >
Orioles: As they head into a rebuild with one of baseball's least experienced staffs and a relief corps that figures to be consistently in flux, the Orioles figure to face larger challenges than most in their nightly quest toward 27 outs. That's why they're at least open to considering anything, from openers to swingmen to firemen, to bullpenning, piggybacking, et al. More >
Rays: After winning 90 games in 2018 with the help of the opener, manager Kevin Cash and the Rays remain fully committed to sticking with that strategy whenever they feel it gives the club the best chance to win. Part of the difficulty of playing the Rays is heading into a series without knowing what the team's pitching plans will be on a daily basis. In order for the opener to work, the Rays will rely on health from their top pitchers and quality outings out of Blake Snell, Charlie Morton and Tyler Glasnow. More >
Red Sox: The Red Sox will lean heavily on their starting rotation to get 18 to 21 outs in as many games as possible. With a talented group of Chris Sale, David Price, Rick Porcello, Nathan Eovaldi and Eduardo Rodriguez, the Sox think this is a blueprint for success. As for who will get the last six to nine outs, that remains a work in progress as manager Alex Cora tries to piece his bullpen together after losing two mainstays from last season -- Craig Kimbrel and Joe Kelly. With perhaps the best rotation in the game, the Red Sox are confident they have time to figure out the bullpen. More >
Yankees: Starting pitching was the Yankees' deficiency last season, in the view of managing general partner Hal Steinbrenner, which is why they moved to secure James Paxton and J.A. Happ over the winter. They also maintained the strength of their bullpen, keeping Zack Britton and adding Adam Ottavino. Yankees starters averaged 5 1/3 innings last season, and given the tempting options waiting in relief, manager Aaron Boone figures to utilize a similar hook. More >
AL CENTRAL
Indians: Just like the last two years, the Indians are expected to have one of the best rotations in baseball. But this season, they may be relying on their starters more than ever. With a lot of new, unproven bats in the team's lineup, the Tribe's plan of attack for 2019 will likely consist of riding its starters deep into games each night. As long as their five starters stay healthy, the Indians will have a good chance for success this season. More >
Royals: The Royals puzzled the analytics community back in 2013-2015 when they invested most of their money and efforts into building a shut-down bullpen, as opposed to investing into a high-money, star-studded rotation. The Royals again in 2019 will employ that strategy as they have invested most of their pitching payroll to relievers (Wily Peralta, Brad Boxberger, Jake Diekman). Once again, manager Ned Yost will be hoping to turn nine-inning games into six-inning games. It worked in 2014 and 2015, when the club made back-to-back World Series appearances and won a title. Will it work again? More >
Tigers: The Tigers will lean on their starters for innings whenever they can, as manager Ron Gardenhire tries to rest a late-inning bullpen that wore down last season. The deeper Matthew Boyd and Jordan Zimmermann can pitch in their starts, the more strategy Gardenhire can use with the rest of his rotation, bridging the gap to All-Star setup man Joe Jimenez and closer Shane Greene. More >
Twins: The Twins will need to be creative in the early part of the season to fit five capable starting pitchers into a schedule that only requires three or four, but they should eventually settle into a more traditional pitching usage, with proven starters giving way to a collection of high-leverage relievers and, potentially, a single closer. More >
White Sox: The White Sox believe they have a deep starting rotation featuring young hurlers developing with the rebuild and won't be looking for a reason to pull them from the game. General manager Rick Hahn added closer Alex Colome along with Kelvin Herrera and long relief/spot starter candidate Manny Banuelos to help shorten the game behind this starting five. More >
AL WEST
A's: The A's have three traditional starters in veterans Mike Fiers, Marco Estrada and Brett Anderson but could consider using an opener in front of one or both of their other two projected rotation members, Frankie Montas and Aaron Brooks. Liam Hendriks has experience in this role. No matter, the bullpen will be relied upon heavily to eat up innings yet again. More >
Angels: Without a proven ace or any traditional innings-eaters, the Angels will rely on their pitching depth to get through the 2019 season, as they have a group of intriguing high-velocity bullpen arms to pair with veteran starters such as Matt Harvey, Trevor Cahill, Tyler Skaggs and Andrew Heaney. More >
Astros: Like they did last year, the Astros hope to rely on strong starting pitching and an experienced bullpen to get through games. Houston had three starters reach 200 innings last year, including Justin Verlander and Gerrit Cole, and Ryan Pressly and Roberto Osuna are one of the best setup/closer combos in baseball. More >
Mariners: For the most part, they'll use a normal five-man rotation and lean on their bullpen to handle the late innings. But what the Mariners will do differently than every other Major League team at this point is limit one of their starters, Japanese left-hander Yusei Kikuchi, to only pitching one inning every fifth start or so and use those games to likely call up one of their young starting candidates in the Minors like Justus Sheffield or Erik Swanson to follow him and begin getting some exposure to the MLB game. More >
Rangers: The Rangers need 27 outs to win a baseball game, and outs 16-24 may be the most important for them this season. Those are the ones that stretch between the Rangers' starting rotation and closer Jose Leclerc. The importance of strong relief has become more obvious in baseball with each passing year, and the Rangers' rebuilt bullpen could be facing an especially challenging season given the nature of the club's rotation. More >
NL EAST
Braves: The Braves will begin the season with their ace Mike Foltynewicz on the injured list and their closer looking to prove his right shoulder is durable. Reigning NL Manager of the Year Brian Snitker faces a great challenge, but he is confident the organization's strong pitching depth will prove to be a valuable asset as his club looks to defend a division title with the help of their young talented arms. More >
Marlins: The Marlins may go with strength in numbers. That's why they're open to carrying seven starting pitchers for five rotation spots. Rather than optioning two to Triple-A, Miami might go with a system of rotating starters, with two in the group being available in relief, and shuffling into the rotation on occasion. More >
Mets: Opener? Nope. Fireman? Not really. The Mets will rank among baseball's most traditional teams in their daily quest for 27 outs, relying on six-plus innings per night from their starters, three to six outs from their setup men and three more from their closer, Edwin Diaz. It's not a plan from which they intend to deviate often. More >
Nationals: "Starting pitching is king," general manager Mike Rizzo said this winter before he signed the market's top free-agent starter in Patrick Corbin. By adding Corbin and Anibal Sanchez to the rotation of Max Scherzer, Stephen Strasburg and a newly re-signed Jeremy Hellickson, the Nationals doubled down on that commitment to good starting pitching and will lean heavily on their rotation to get them through the season. More >
Phillies: The Phillies have no plans to use an opener in 2019, because they believe Aaron Nola, Jake Arrieta, Nick Pivetta, Zach Eflin and Vince Velasquez each have enough stuff to start on their own. But the Phillies will carry an eight-man bullpen, which means they will not be afraid to go to their bullpen in the fifth or sixth inning at the first hint of trouble. It worked pretty well through the first four and a half months of 2018. More >
NL CENTRAL
Brewers: The Brewers' path to 27 outs last season passed through their terrific bullpen, but with a pair of All-Star closers (Corey Knebel and Jeremy Jeffress) slated to start the season on the injured list, Craig Counsell will have to rely more heavily on a youthful rotation. More >
Cardinals: The Cardinals seek to strike the optimal balance between riding the backs of their starters and maximizing the depth in their bullpen. What could be unique is how manager Mike Shildt deploys his relievers, most of whom will be ready for multiple-inning assignments. The team is forgoing defined roles for increased flexibility. More >
Cubs: While many teams are adopting unique approaches to pitching, the Cubs head into this year with arguably the most traditional rotation in baseball. Each member of the starting five is capable of 200 innings and Chicago plans on squeezing as many frames as possible out of that group. The Cubs are a ball-in-play staff as a whole, making defense an extremely important component. If the starters go deep, the defense is clean and the lineup improves its situational hitting, that could help minimize the exposure of a bullpen riddled with question marks. More >
Pirates: The Pirates are built around their pitching staff and, therefore, their starting rotation. Pittsburgh is counting on Jameson Taillon, Chris Archer, Trevor Williams, Joe Musgrove and a to-be-determined fifth starter to effectively pitch deep into games and hand leads over to the back end of the bullpen. The Pirates strongly believe in their top four relievers -- Felipe Vazquez, Keone Kela, Kyle Crick and Richard Rodriguez -- and their ability to protect any lead they get. The front end of their bullpen was a weakness last year, so they are hoping answers reveal themselves on that front. More >
Reds: Under new manager David Bell and pitching coach Derek Johnson, the Reds could be innovative this season. Bell and Johnson aren't afraid to think outside the box and will have several relievers able to work multiple innings and most high-leverage situations -- including Raisel Iglesias, who is no longer viewed as exclusively a closer. However, with three new pitchers that improve the rotation in Sonny Gray, Tanner Roark and Alex Wood, the Reds will likely try to get at least 18 outs from their starters as much as possible and bridge to the end of the game with their eight-man bullpen. More >
NL WEST
D-backs: While some teams are using openers or asking less from their starters, the D-backs still believe in the importance of starters pitching deep into games. Manager Torey Lovullo says he wants his starters thinking about 21 outs when they take the mound. Even six innings would help set up the bullpen, which has Yoshihisa Hirano, Archie Bradley and Greg Holland at the back end.
Dodgers: Depth plus flexibility equals 27 outs. You don't need a doctorate in math from MIT to get the Dodgers' pitching strategy. Analytics and bullpenning are tools, and not rules, for how the Dodgers get the ball to closer Kenley Jansen with a lead. More >
Giants: Madison Bumgarner will be aiming to reestablish himself as one of the elite workhorses in the Majors this year, but the Giants will likely take a more cautious approach with the rest of their starting rotation and instead lean on their deep bullpen to provide coverage when needed. More >
Padres: The Padres' bullpen was one of the best in baseball last year. Their rotation was one of the worst. Thus, manager Andy Green probably won't be very conventional with his pitching usage this season. With some high-upside young starters being asked to make an impact, Green will monitor their workloads closely. That could mean an occasional bullpen day or some creativity in the 'pen when those starters are on a short leash. More >
Rockies: They're as conventional as they come. Led by Kyle Freeland and German Marquez, Rockies starters led the NL in innings pitched last year. They're in good enough shape depth-wise that Antonio Senzatela, who started a postseason game last year, likely would not have made the rotation -- even without the infected blister in his right heel that's sidelining him. Wade Davis earned a career-high and franchise-record 43 saves last year, and an experienced group of relievers is lined up to get Davis leads to protect. More >