Braves hoping rotation can shoulder load
After exceeding expectations in '18, Atlanta's starters again expected to set tone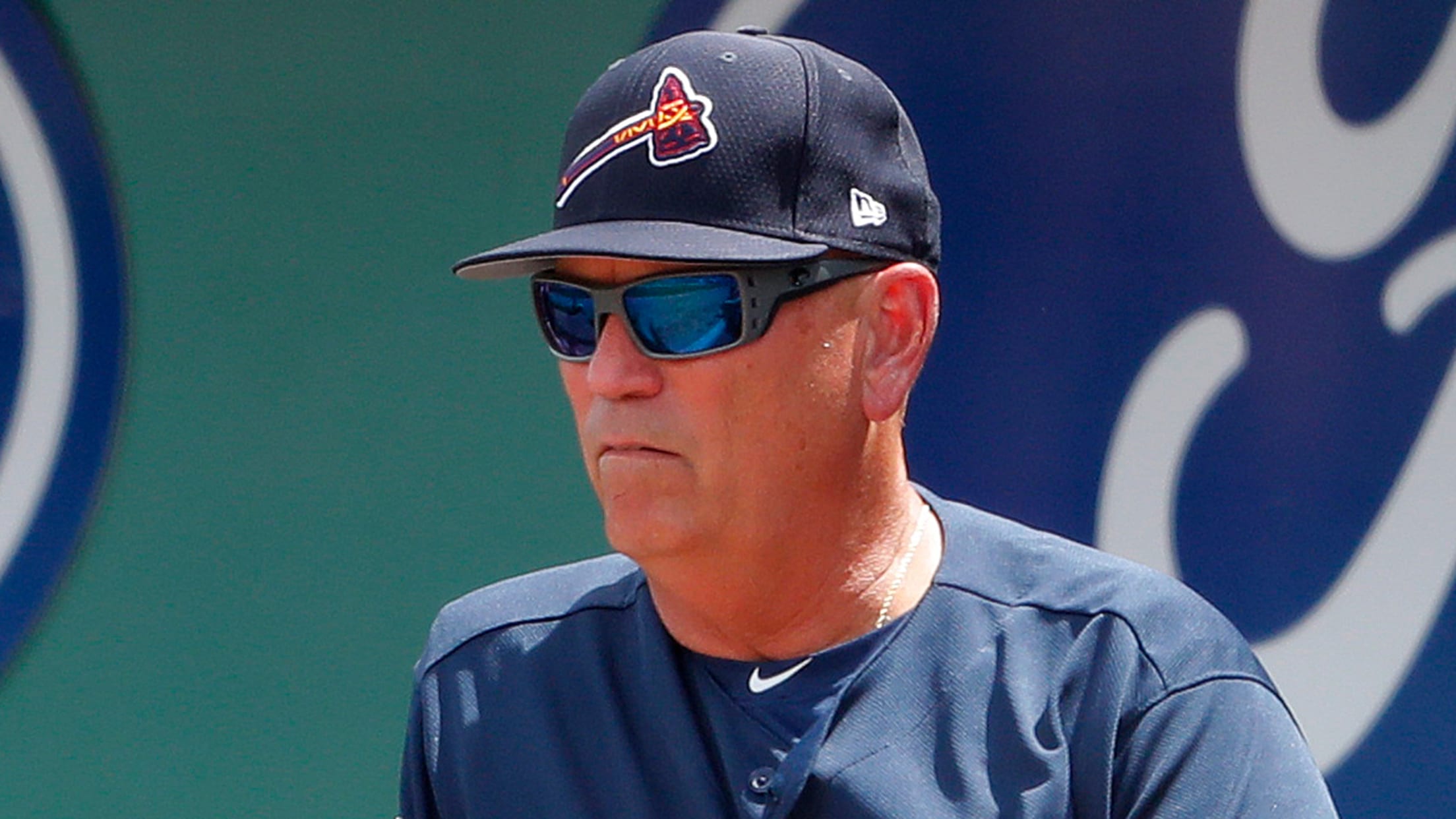 LAKE BUENA VISTA, Fla. -- As the Braves made their way toward a division title last year, their starting pitchers ranked second in the National League in ERA (3.50) and fifth in innings pitched (899 2/3). The Rockies led the NL with 932 innings, or an average of a little
LAKE BUENA VISTA, Fla. -- As the Braves made their way toward a division title last year, their starting pitchers ranked second in the National League in ERA (3.50) and fifth in innings pitched (899 2/3). The Rockies led the NL with 932 innings, or an average of a little more than 5 2/3 innings per game.
Long gone are the days when a team might hope to limit its bullpen usage to two or three innings per game on a nightly basis. A strong rotation remains the desired cornerstone for any pitching staff. But never before has the overall depth of a pitching staff been more vital to a team's success.
Braves manager Brian Snitker's challenge of navigating his way through nine innings will be enhanced as he enters this season without his ace Mike Foltynewicz, veteran starter Kevin Gausman, co-closer A.J. Minter and potential setup man Darren O'Day. While Gausman might be available by the season's fifth game and Minter could be deemed ready a week later, the other two key members of the pitching staff won't be available during April's first half.
Aiding the Braves is the fact Kyle Wright, Max Fried, Bryse Wilson and Touki Toussaint spent the past few weeks providing every indication they are each capable of adding value to the rotation this year. These young hurlers will fill the gaps while Foltynewicz and Gausman are sidelined, and at least a couple of them could entrench themselves within the rotation at some point over the next few months.
"It's great to have the depth, because they're all going to factor in and have a big part in what we're doing," Snitker said. "Some might not go north with us, but it won't be long before they're plugged in somewhere."
Though the preference is to continue using them as starters, especially until the rotation is whole, some of these prospects could be used to enhance the depth of the bullpen, which was constructed with the hope Minter and O'Day would be key assets. If Minter further distances himself from the left shoulder tightness that slowed him during camp, he'll share closing duties with Arodys Vizcaino, who will need to prove his troublesome right shoulder can handle a normal regular-season workload.
Shane Carle, Dan Winkler and Jesse Biddle were left off last year's postseason roster, but each enjoyed long stretches of success. With O'Day out of the picture, each of these relievers will draw greater responsibility with the attempt to consistently provide a ninth-inning lead for Vizcaino or Minter.
Still, the tone of each game will be set by a rotation that will once again attempt to exceed expectations.
As Foltynewicz produced the NL's fifth-best ERA (2.85) last year, he averaged slightly less than six innings per start and allowed a .766 OPS (37th in the NL) the third time through the order. Sean Newcomb averaged slightly more than 5 1/3 innings per start and allowed a .650 OPS (15th in the NL) to hitters faced a third time. Julio Teheran averaged 5 2/3 innings per start and limited opponents to a .636 OPS (11th in the NL) when facing them for a third time. Gausman averaged nearly six innings per start with Atlanta and surrendered a .825 OPS during his third trip through the order.
Though Teheran and Newcomb were more frequently damaged during the early innings, both had better success than Foltynewicz and Gausman during that ever-important third trip through a lineup. Snitker will be cognizant of these trends, but at the same time he'll remain aware of the declining value Winkler, Carle and Biddle provided as each handled a significant workload during their respective first full Major League seasons last year.
The Braves' organizational pitching depth might provide widespread value to both the rotation and bullpen in 2019. But as Snitker enters this season with an injury-depleted staff, he is certainly aware of the challenge he'll once again face while attempting to navigate his team toward the 27th out on a nightly basis.
Mark Bowman has covered the Braves for MLB.com since 2001.