Inbox: How are Freeman, other COVID patients?
Beat reporter Mark Bowman answers Braves fans' questions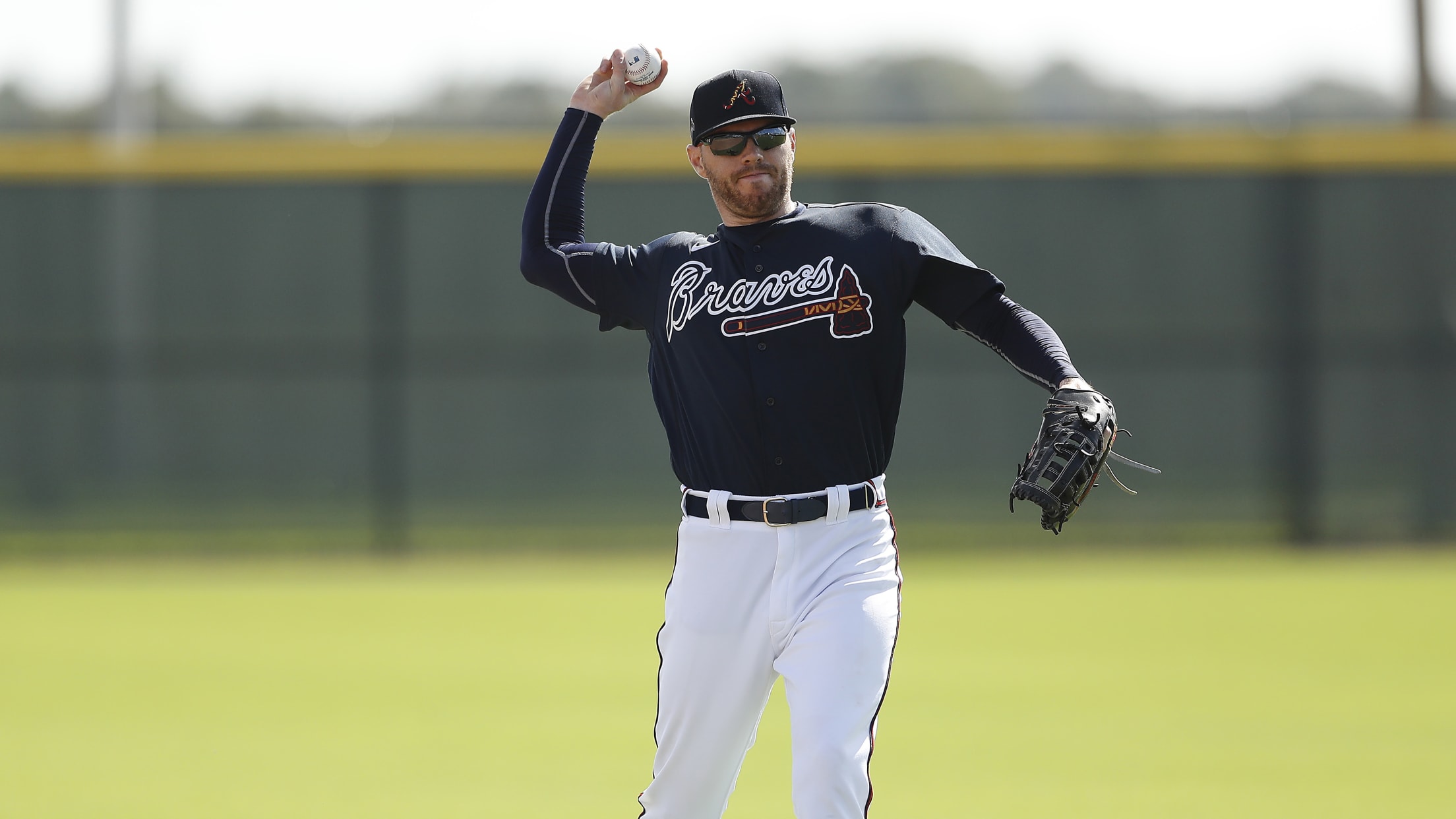 The Braves are a little more than a week away from beginning their 60-game 2020 season. Before they begin making final preparations, here's a look at where they stand regarding questions about Freddie Freeman's health, the outfield mix and the rotation. Is there an update on the status of Freddie
Notes: Soroka 'never felt better'; Hamels update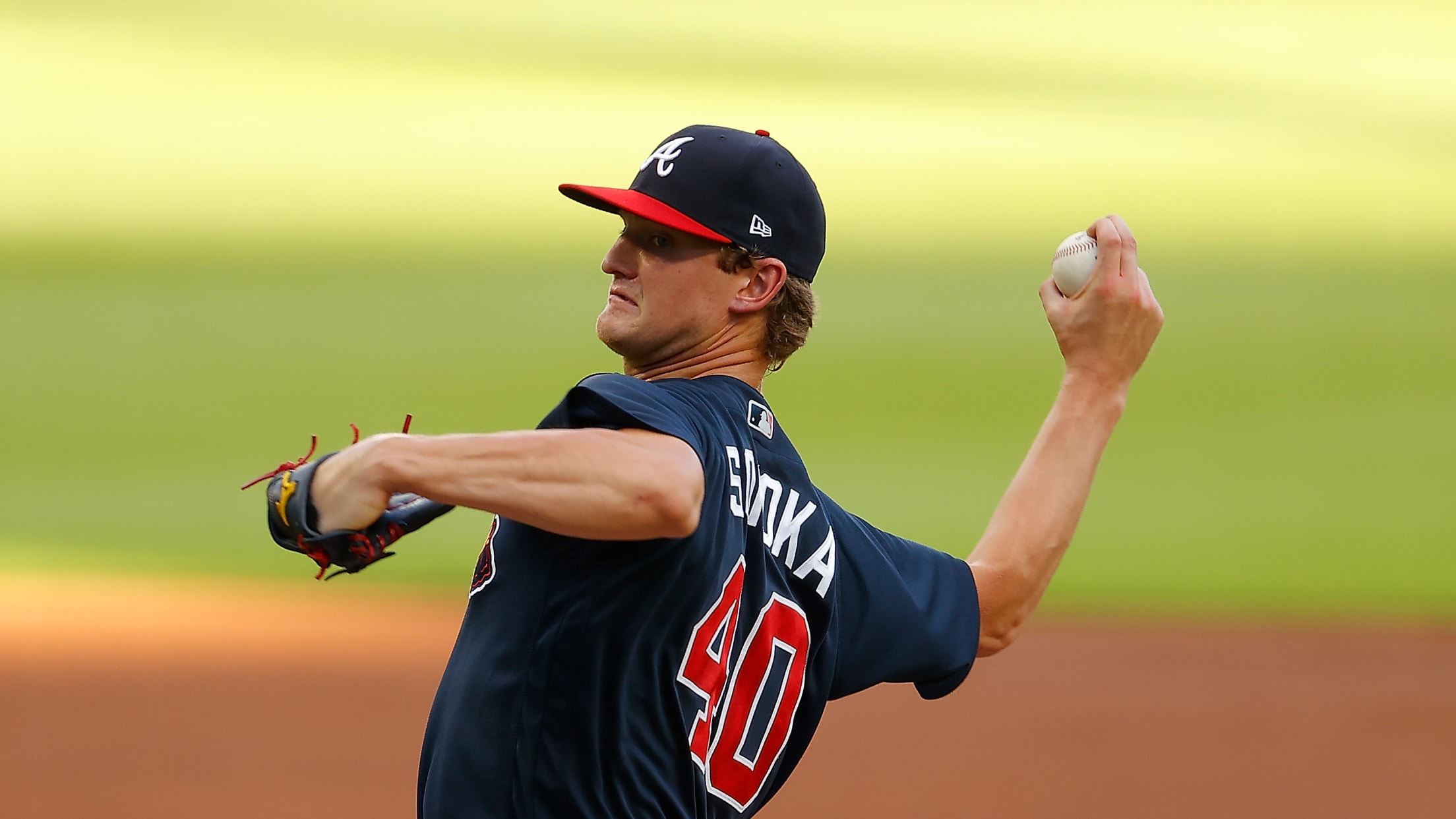 ATLANTA -- It will be hard for Mike Soroka to top what he did last year when he drew National League Cy Young Award consideration and finished second in NL Rookie of the Year Award balloting. But the 22-year-old hurler delivered an exciting message for Braves fans after throwing four
Key questions for every NL East team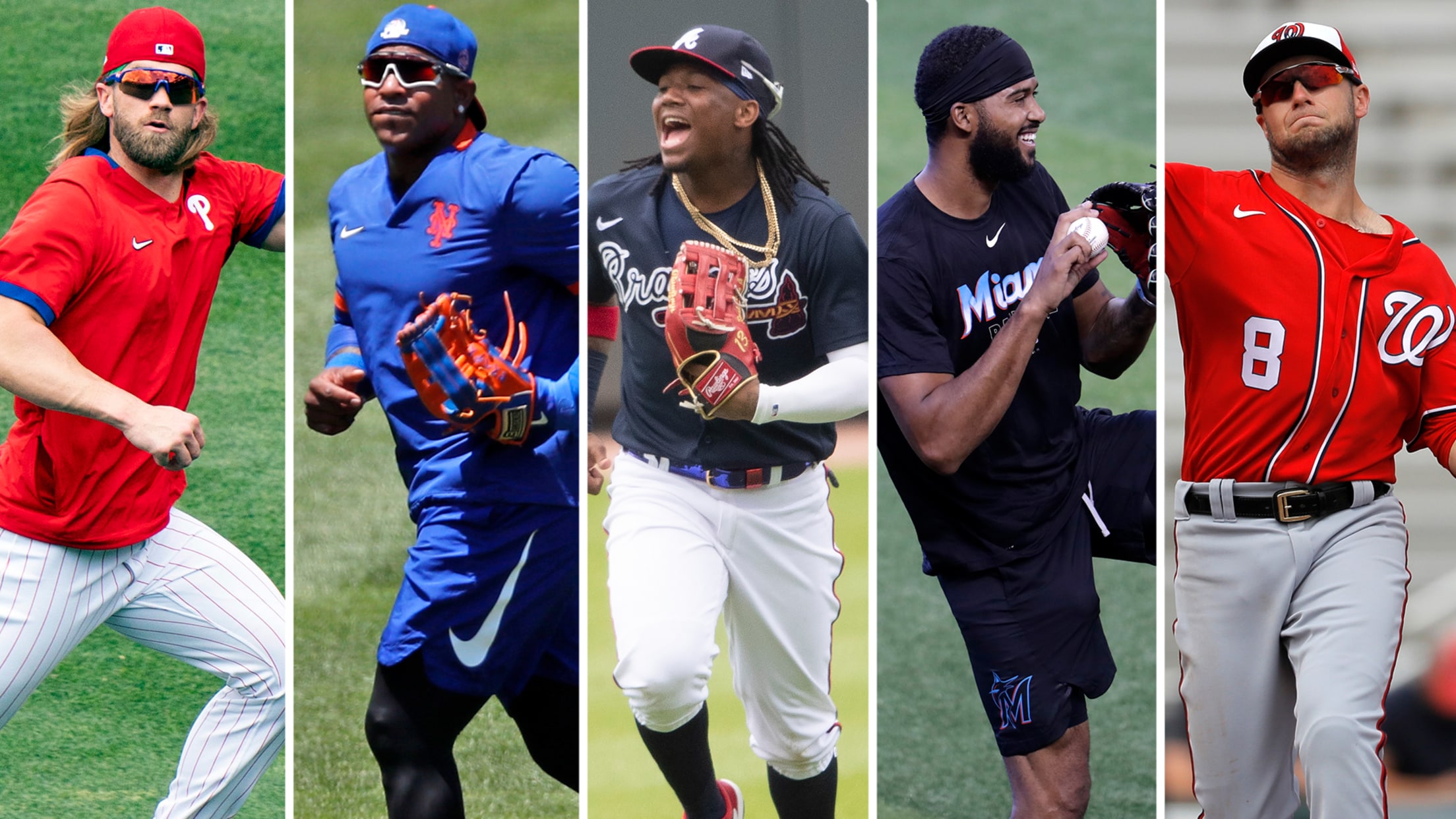 Throughout February and early March, I spent a disturbingly large percentage of my pre-pandemic hours writing incredibly long division season previews for a season that, as it turned out, would not begin as planned. In those previews, I asked (and tried to answer) five big questions about each team in
Energetic Washington reinventing during COVID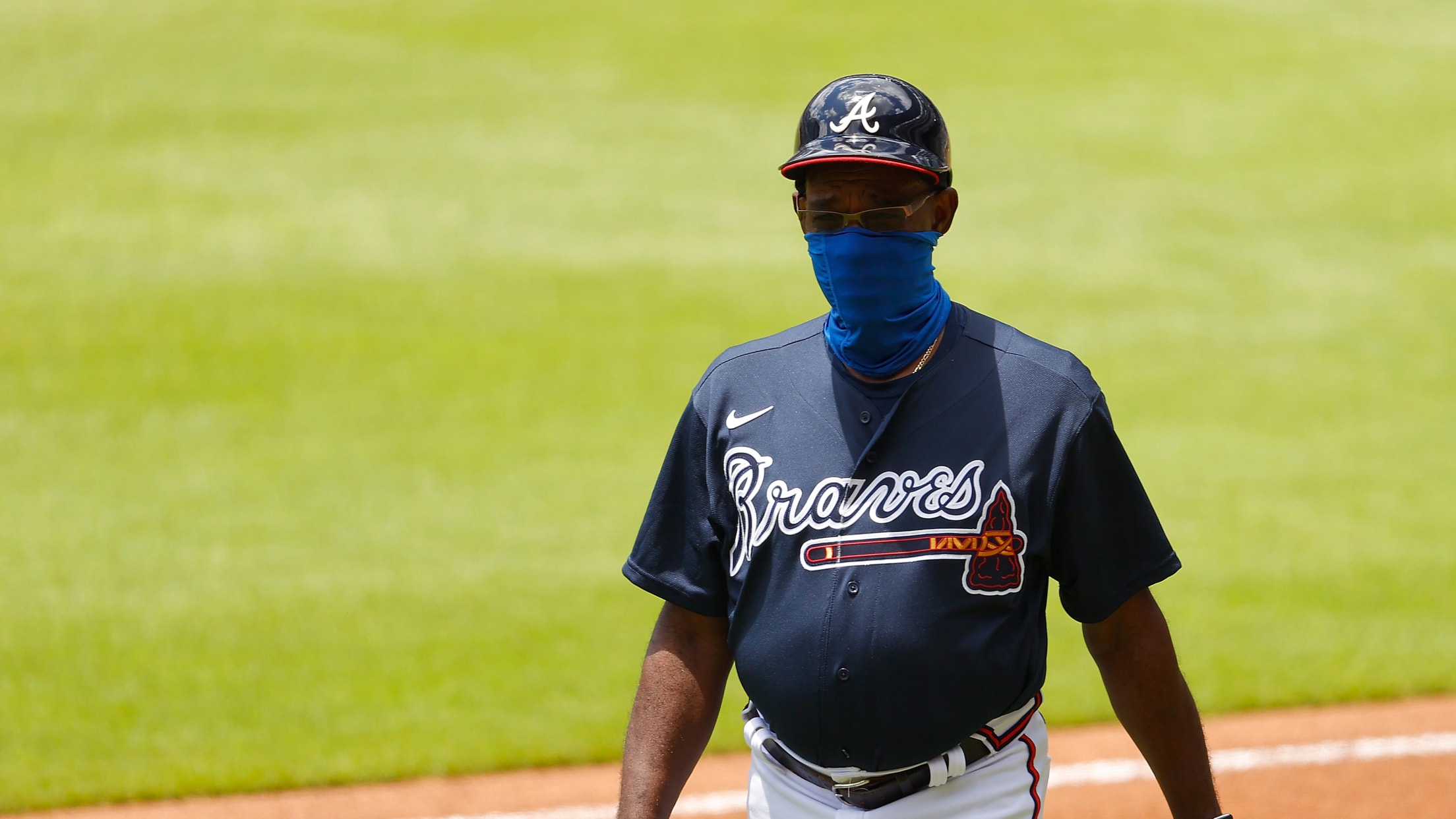 ATLANTA -- Ron Washington's decision to quit smoking four months ago has not removed him from the high-risk category for COVID-19. But the willingness to break this longtime addiction is proof the 68-year-old Braves third-base coach is committed to doing whatever he needs to remain healthy and on a baseball
Which Riley will Braves get in 2020?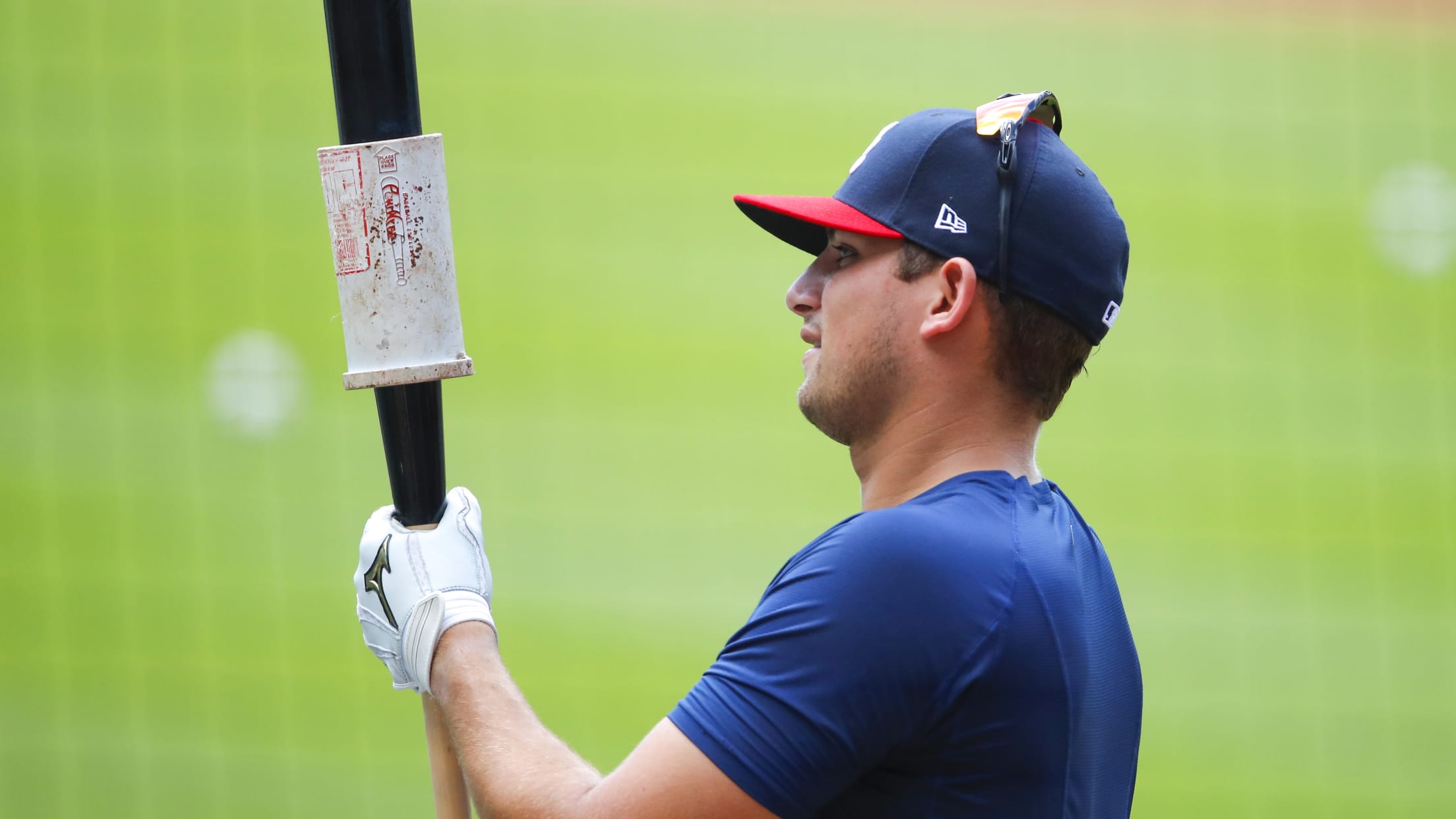 ATLANTA -- When Spring Training was shut down in March, the Braves were two weeks away from the start of the season and still determining whether it would be best to utilize Austin Riley or Johan Camargo as their primary third baseman. • Braves-Marlins exhibitions set for July 21-22 Fast
Hamels (triceps tendinitis) unsure for start of '20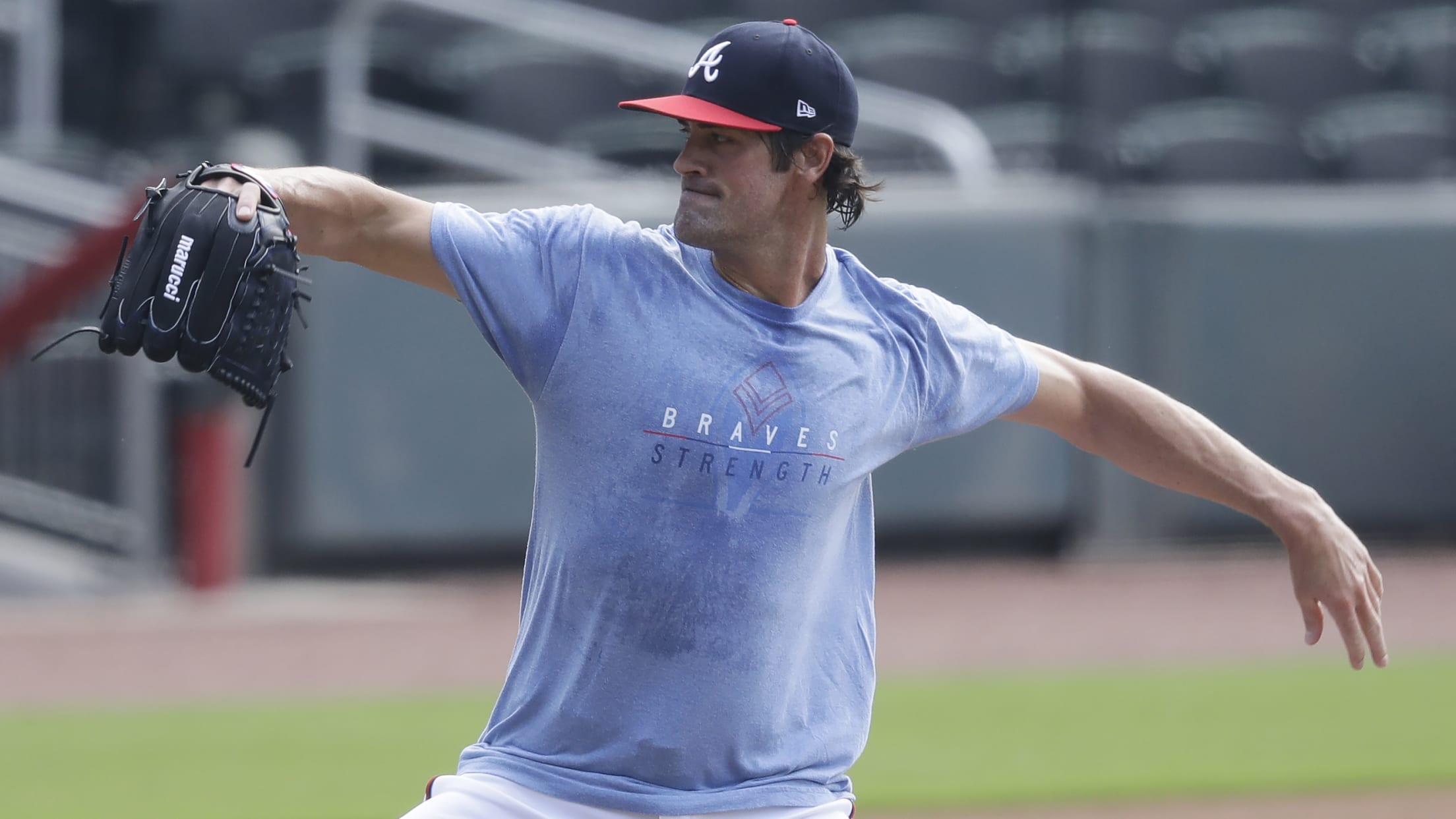 ATLANTA -- Cole Hamels' bid to be ready by Opening Day was further weakened on Saturday, when the Braves' left-hander did not complete a scheduled side session due to triceps tendinitis. "He's going trough what he said were normal things before in Spring Training," said Braves manager Brian Snitker. Unfortunately,
Notes: Exhibitions, pitching plans and more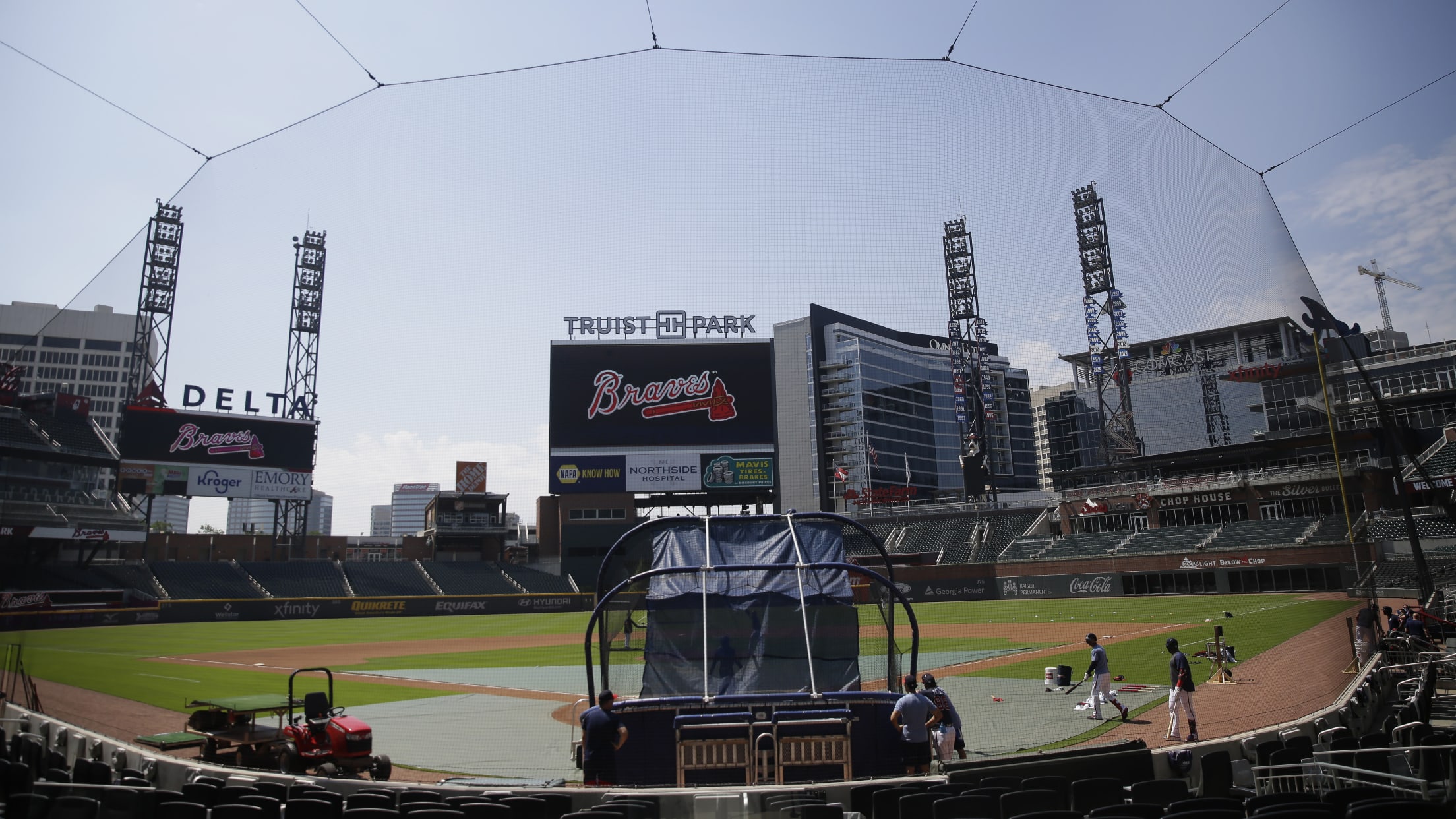 ATLANTA -- The Braves are going to gear up against a National League East rival, and their fans will get a much-desired early look at baseball again. Before heading to New York for their July 24 Opening Day game against the Mets, the Braves will welcome the Marlins to Truist
7 impending free agents with a lot on the line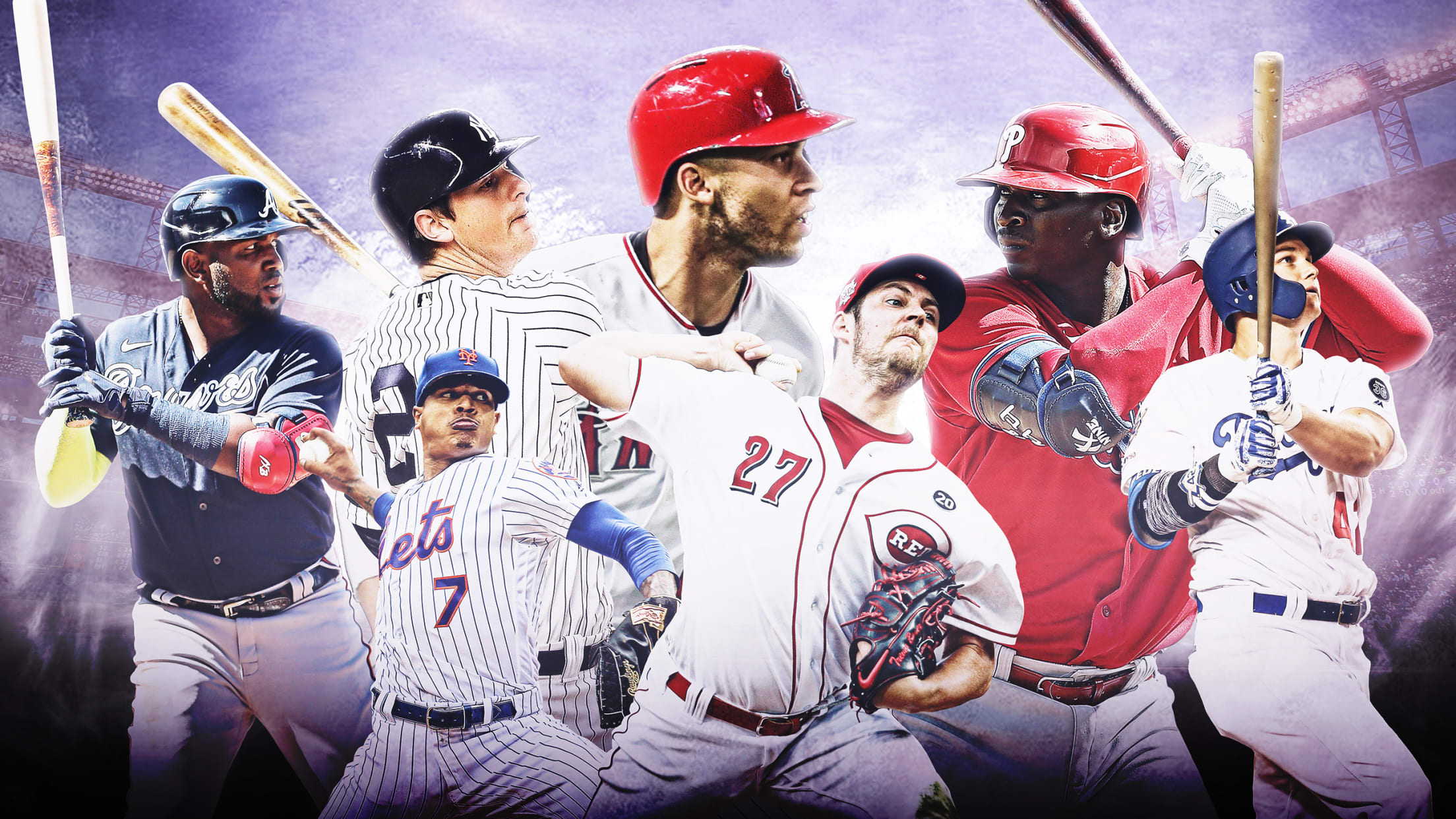 It's fair to say that those players whose free agency lines up with the 2020-21 offseason aren't in the best of moods right now. It's not their fault, to be clear, but the COVID-19 pandemic has clouded the future of just about everything. Still, some guys are going to be
Here are 3 ways the Braves could use Duvall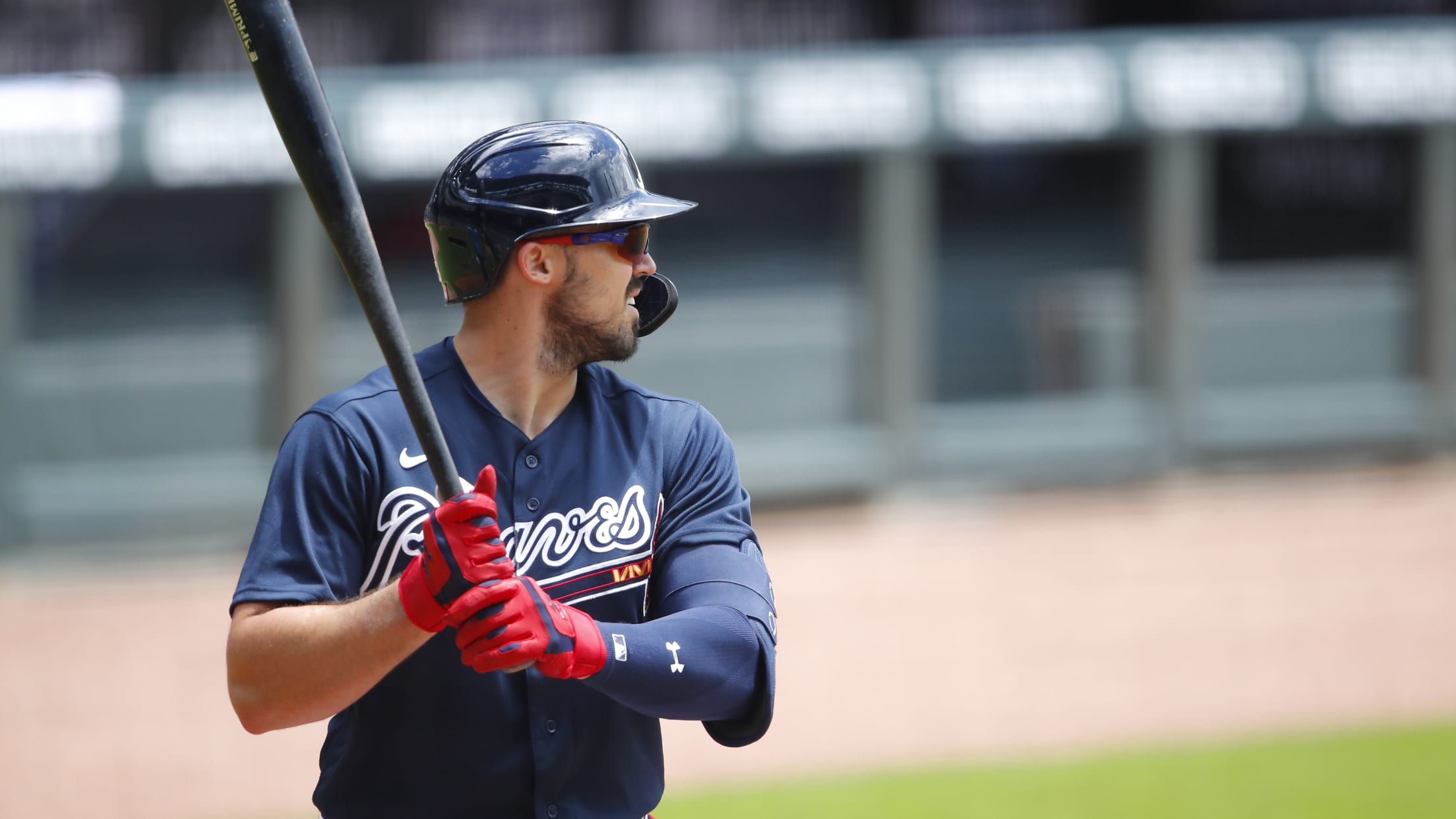 ATLANTA -- Once Nick Markakis elected not to play this year, the Braves gained further reason to be pleased with their decision to remain patient with Adam Duvall. Though Duvall spent most of last season at the Triple-A level, he provided value when Markakis fractured his left wrist, and then
Acuña's on-field banter rivaled only by his play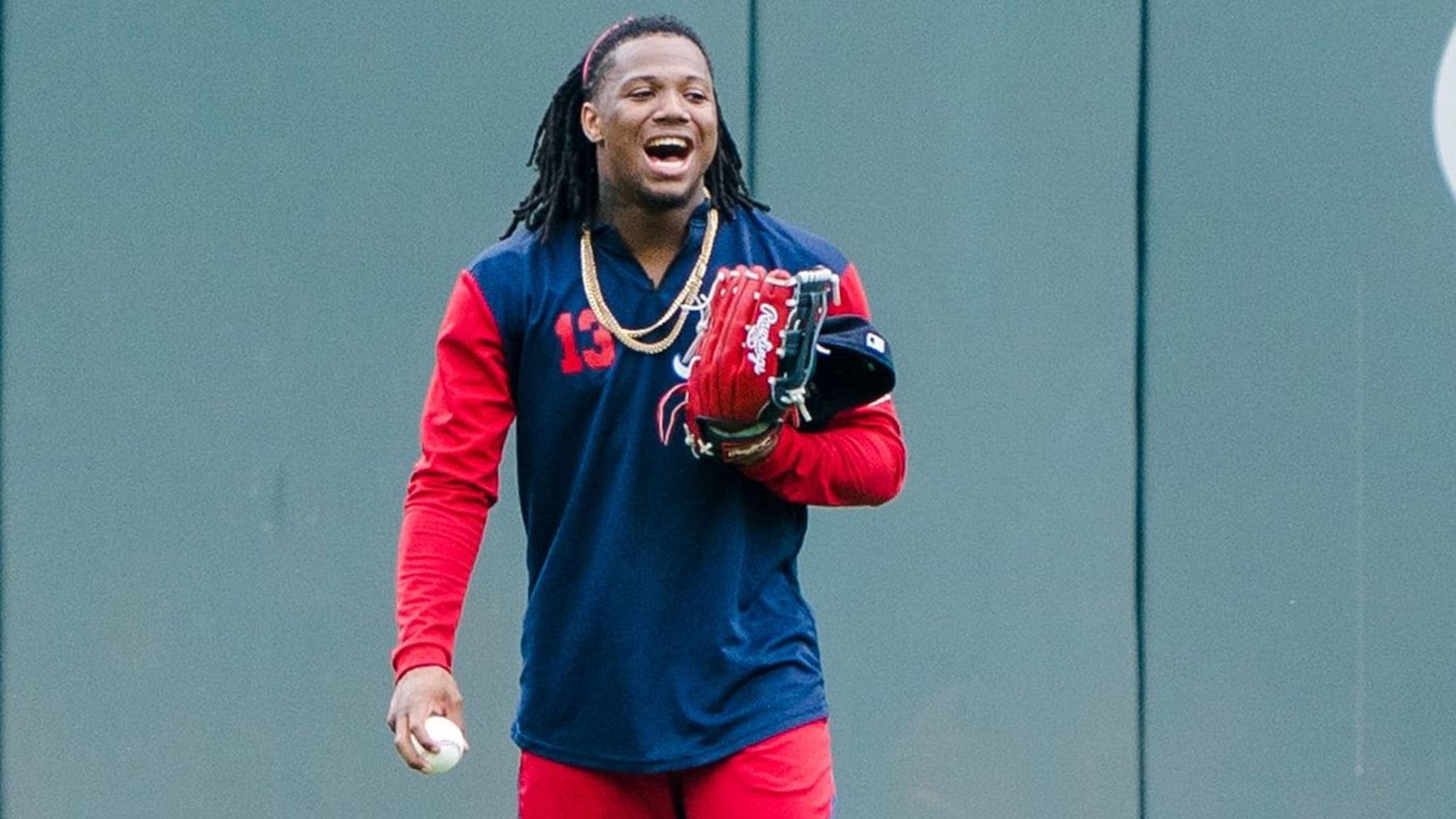 ATLANTA -- Though Truist Park has remained relatively quiet as the Braves have played controlled scrimmages the past two days, Ronald Acuña Jr. has kept things lively with the energy he brings to the park on a daily basis. As Acuña stood out in right field, his chatter and singing
Prospects we wanted to see in Futures Game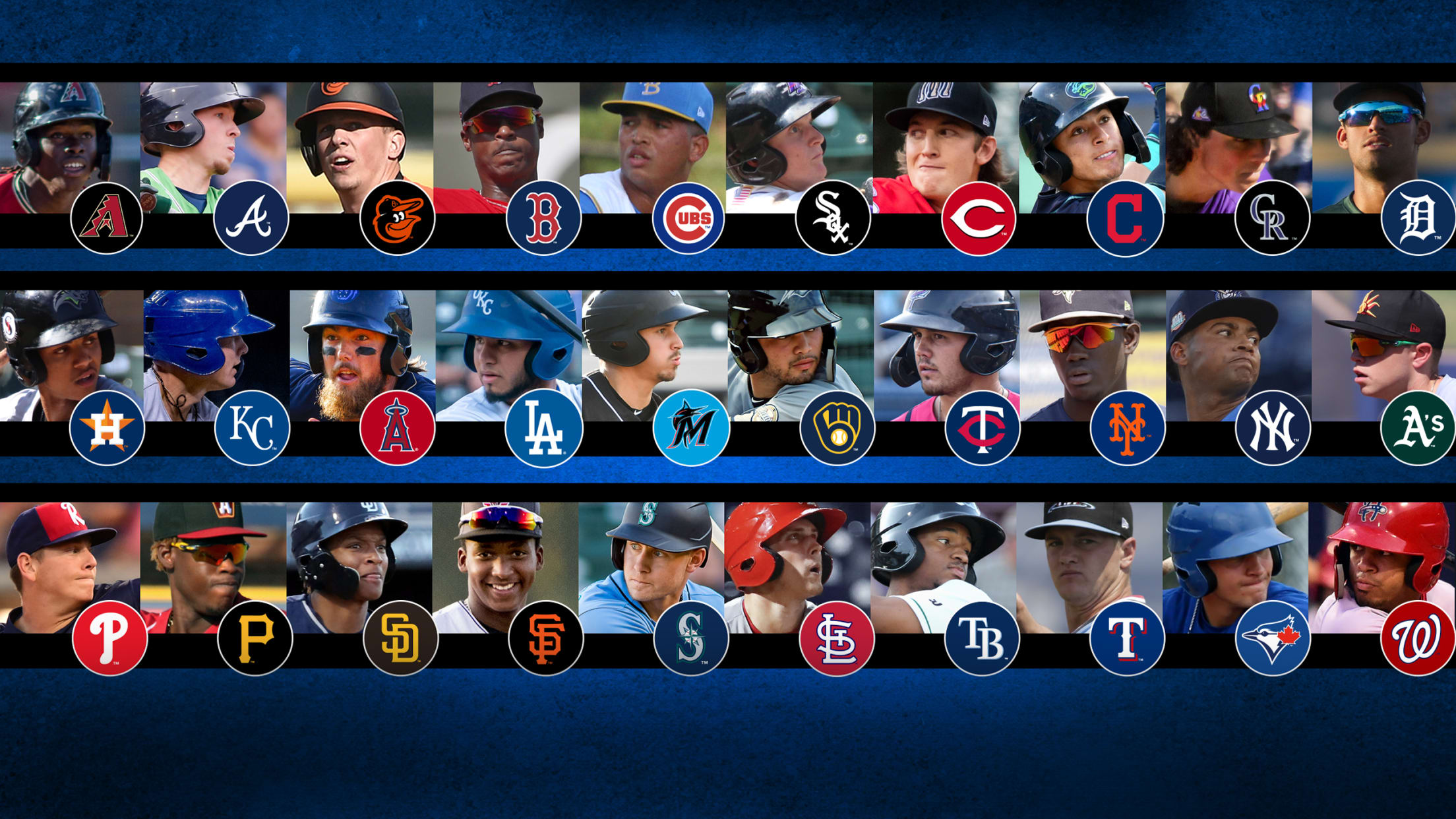 In a typical year, fans would have been able to watch some of baseball's top prospects square off this weekend in the 22nd annual SiriusXM All-Star Futures Game, which had been scheduled for Sunday, July 12 at Dodger Stadium. But this isn't a typical year, and due to the ongoing
Snitker: Braves likely to use piggyback approach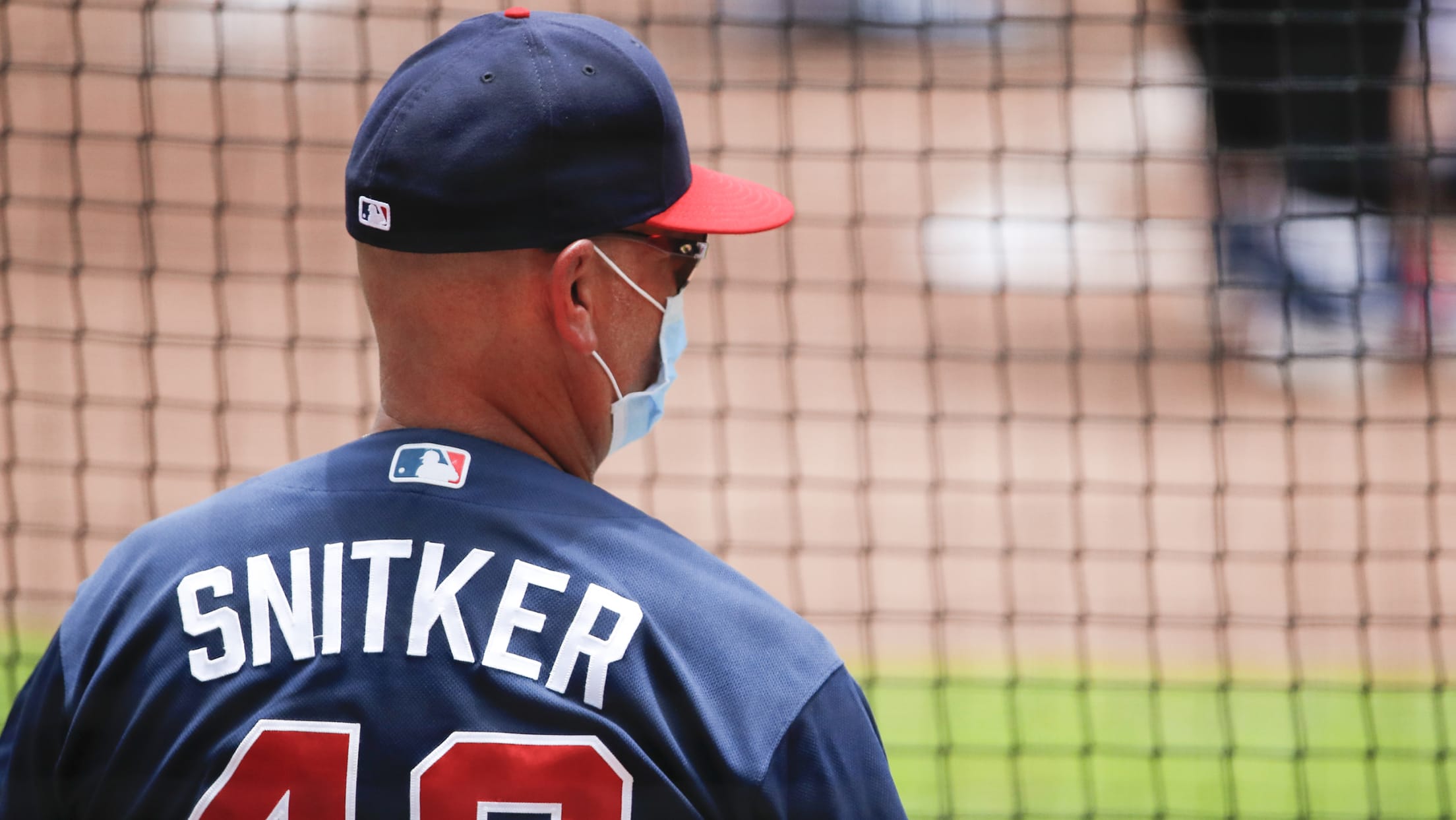 ATLANTA -- As Mike Soroka and Max Fried both completed what equated to about three innings during a controlled scrimmage on Wednesday afternoon at Truist Park, they created further reason to wonder if the Braves would be wise to limit the workload of each of their starters within their first
Acuña sets sights on joining this exclusive club
Phenom can reach 80 HRs, 70 SBs at 22 like A-Rod, Trout, Andruw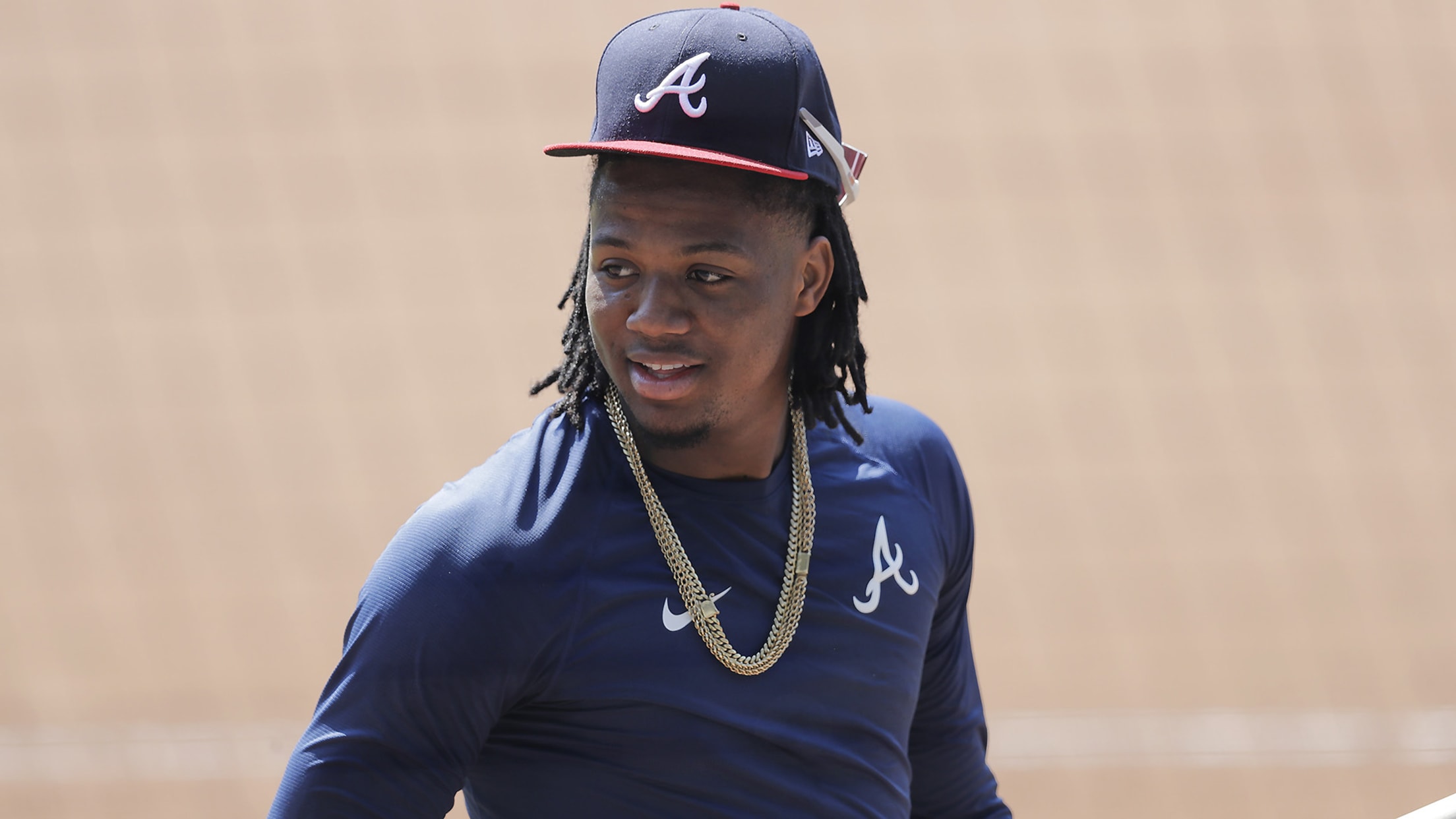 ATLANTA -- Even with the regular season shortened to 60 games, Ronald Acuña Jr. could still easily join Alex Rodriguez, Mike Trout and Andruw Jones as the only players in Major League history to total at least 80 homers and 70 stolen bases at 22 or younger. Acuña already stands
Braves buckle up for 60-game sprint vs. rivals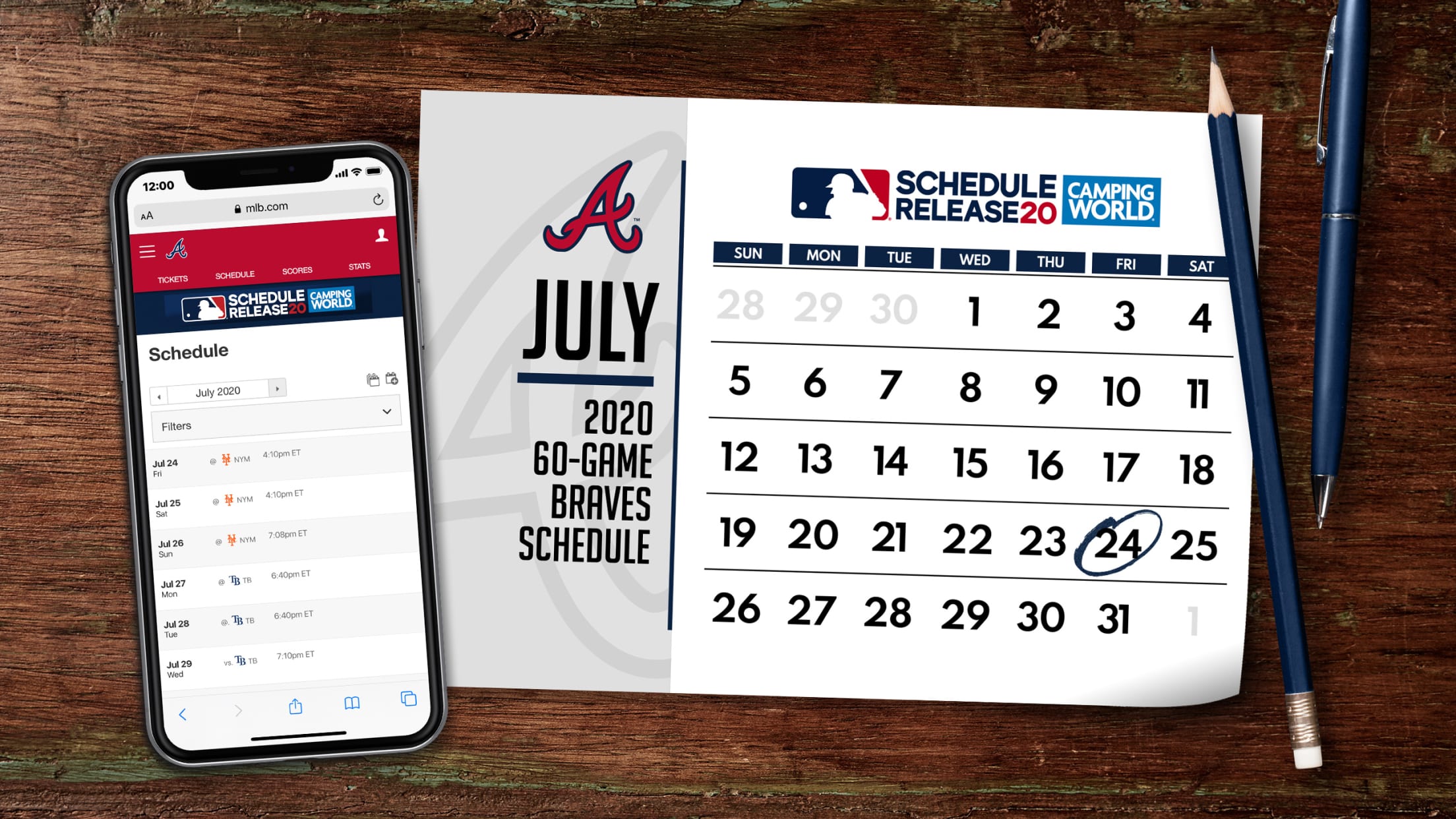 ATLANTA -- As the Braves bid for a third straight National League East crown, they'll see a lot of the Mets early and then spend much of early September squaring off against the defending World Series-champion Nationals. • Here is the Braves' 2020 regular-season schedule
Markakis elects not to play in 2020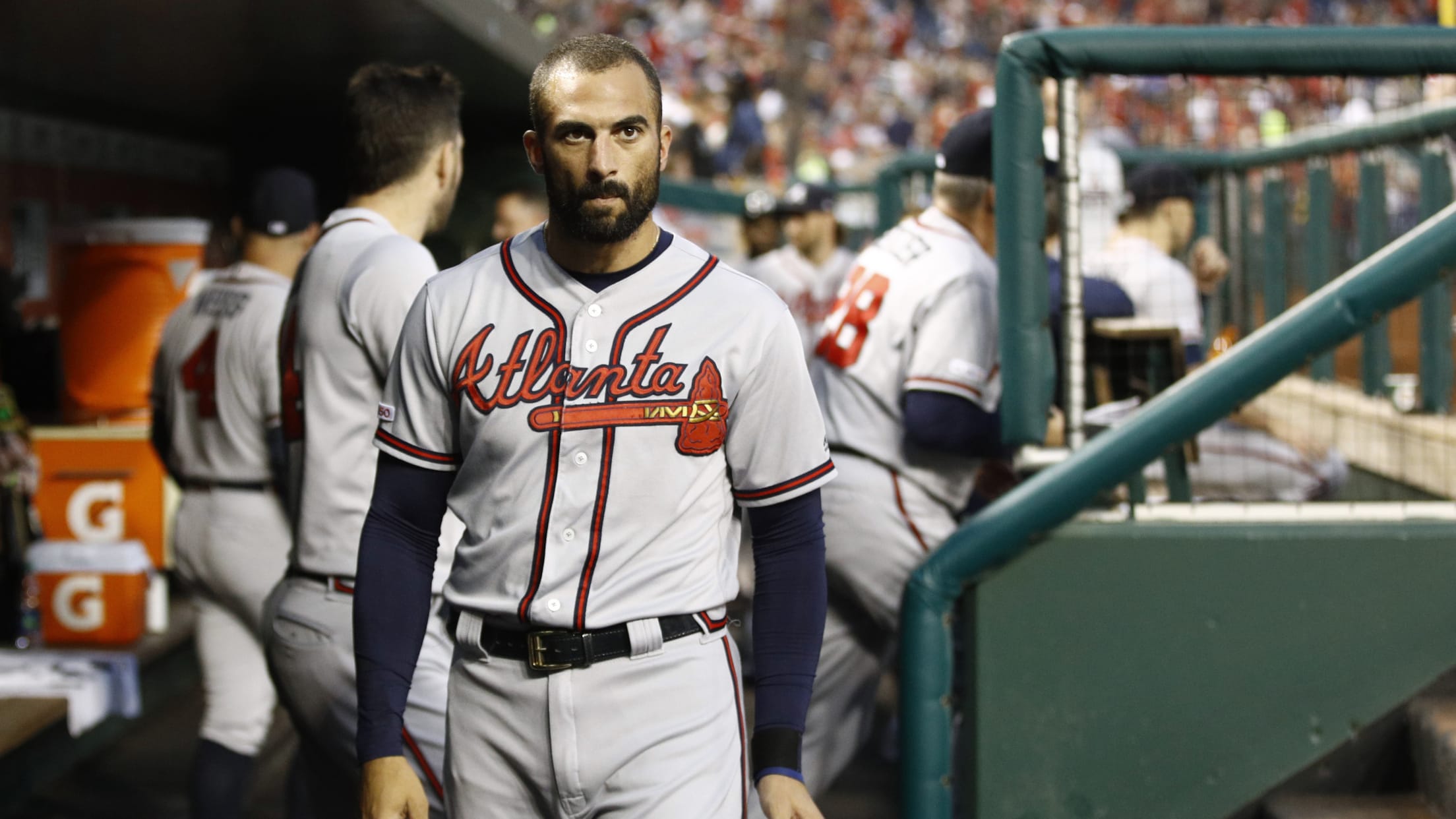 ATLANTA -- Nick Markakis' passion and genuine love for baseball have grown stronger over the course of his long Major League career. But after getting a taste of the game's altered landscape and sharing a conversation with the recently ill Freddie Freeman, Markakis has elected not to play this year.
Soroka says Freeman's test 'kicked us into gear'
Riley becoming option to start season at first base for Braves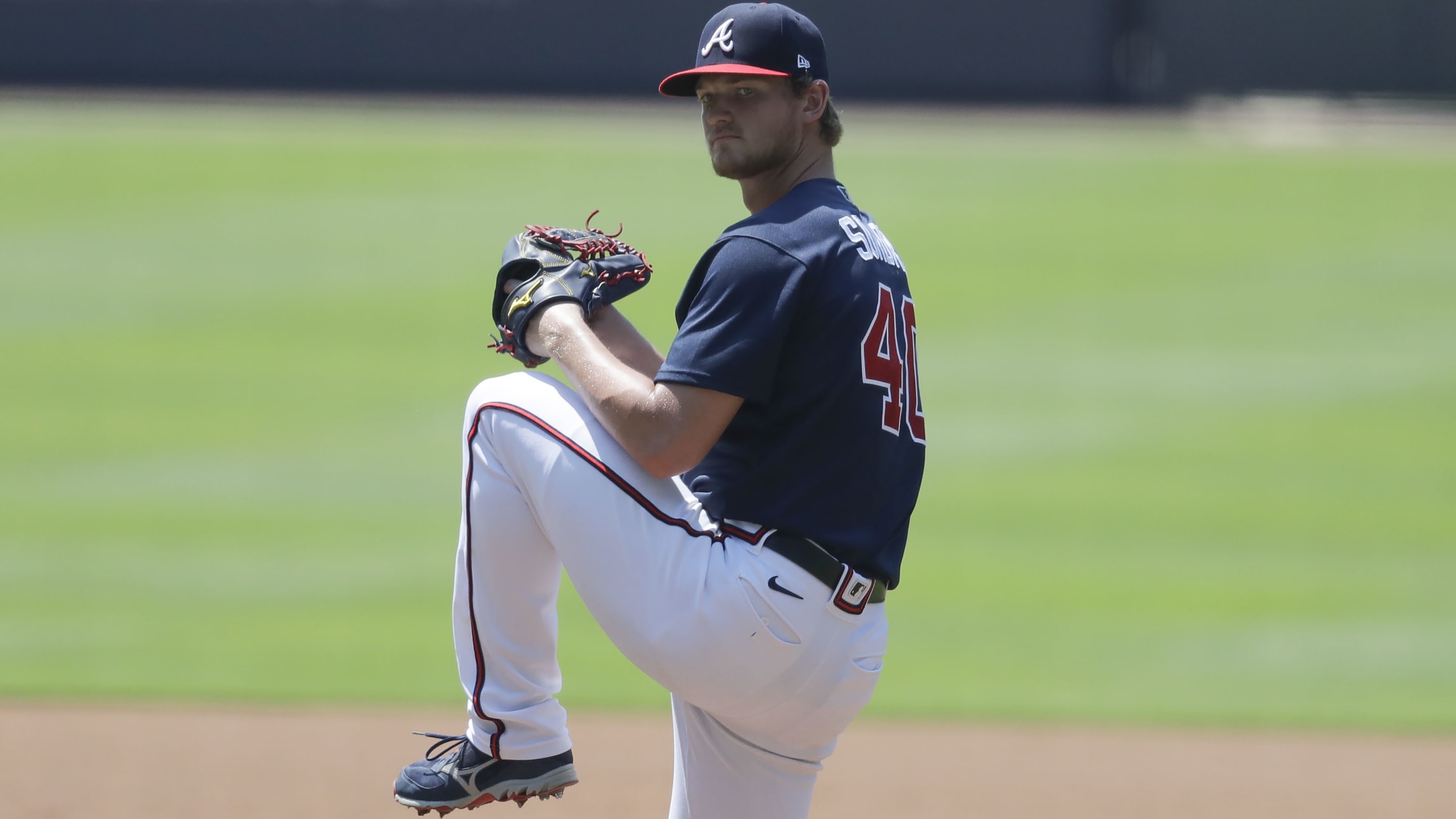 ATLANTA -- Freddie Freeman was feeling much better on Sunday. But the fact that he tested positive and spent the past couple days feeling the ill effects of COVID-19 has served as a wakeup call to Mike Soroka and many other Braves players. "I was surprised just like everybody, just
Félix Hernández electing not to play in 2020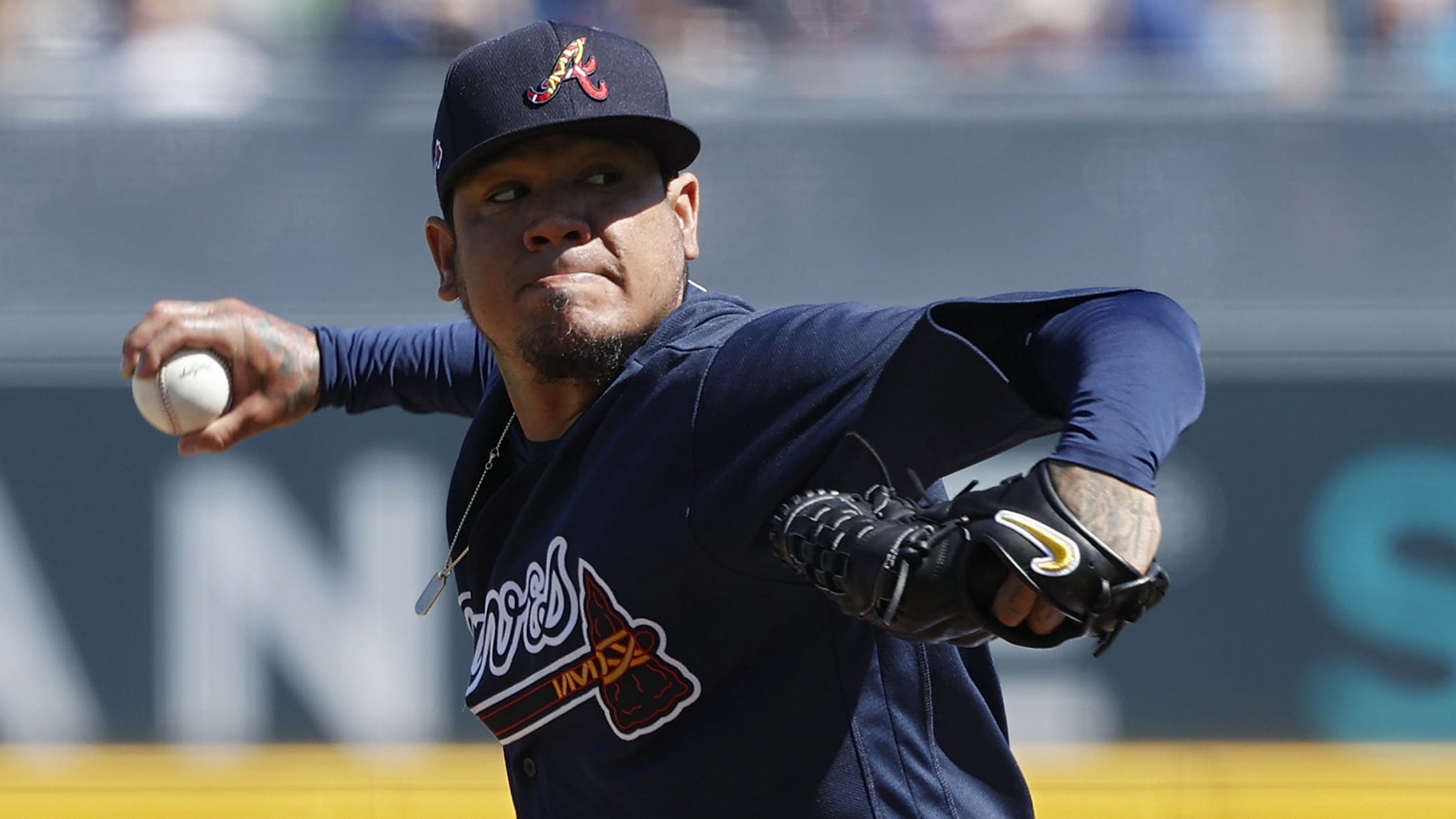 ATLANTA -- Félix Hernández posted a picture of himself wearing a mask when he arrived at Truist Park on Friday for the start of the Braves' Summer Camp. By Saturday night, Hernández had decided he will not play this season because of COVID-19 concerns. "I haven't talked to him directly
Hitters who could feast on rivals in 2020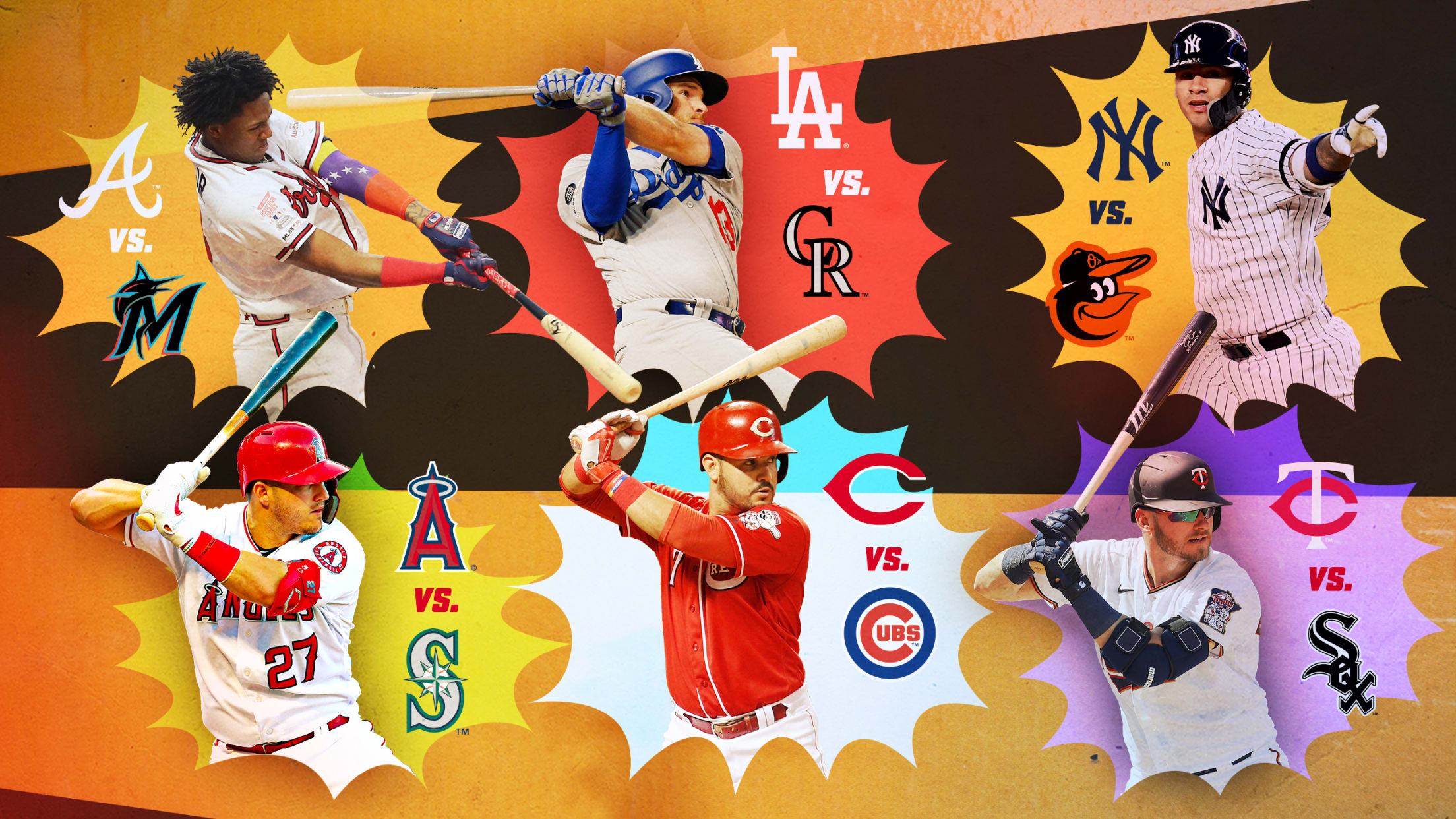 The 2020 Major League Baseball schedule is expected to prominently feature divisional play, with 40 such games, along with 20 Interleague games against the team's corresponding geographical division. That's 67% of the schedule against a team's own division, compared to 47% of a team's games in a normal, 162-game season.
Freeman, Smith among 4 Braves to test positive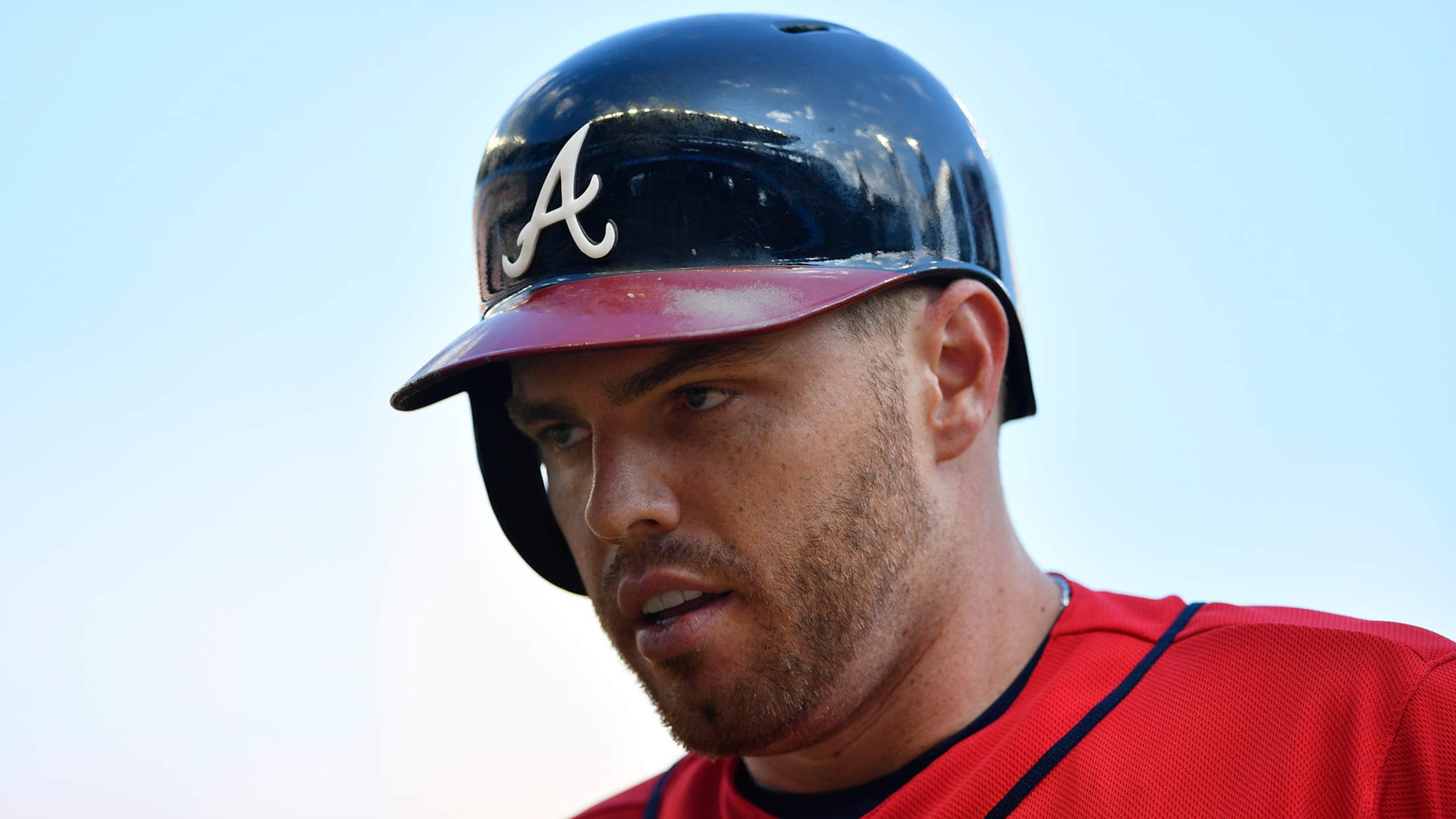 ATLANTA -- Freddie Freeman and Will Smith were among the four Braves players who have tested positive for COVID-19. Having received consent from each player on Saturday, Braves manager Brian Snitker announced Freeman, Smith, Touki Toussaint and Pete Kozma had tested positive. Smith and Toussaint have been asymptomatic, but Freeman
Health, safety top of mind in Braves' camp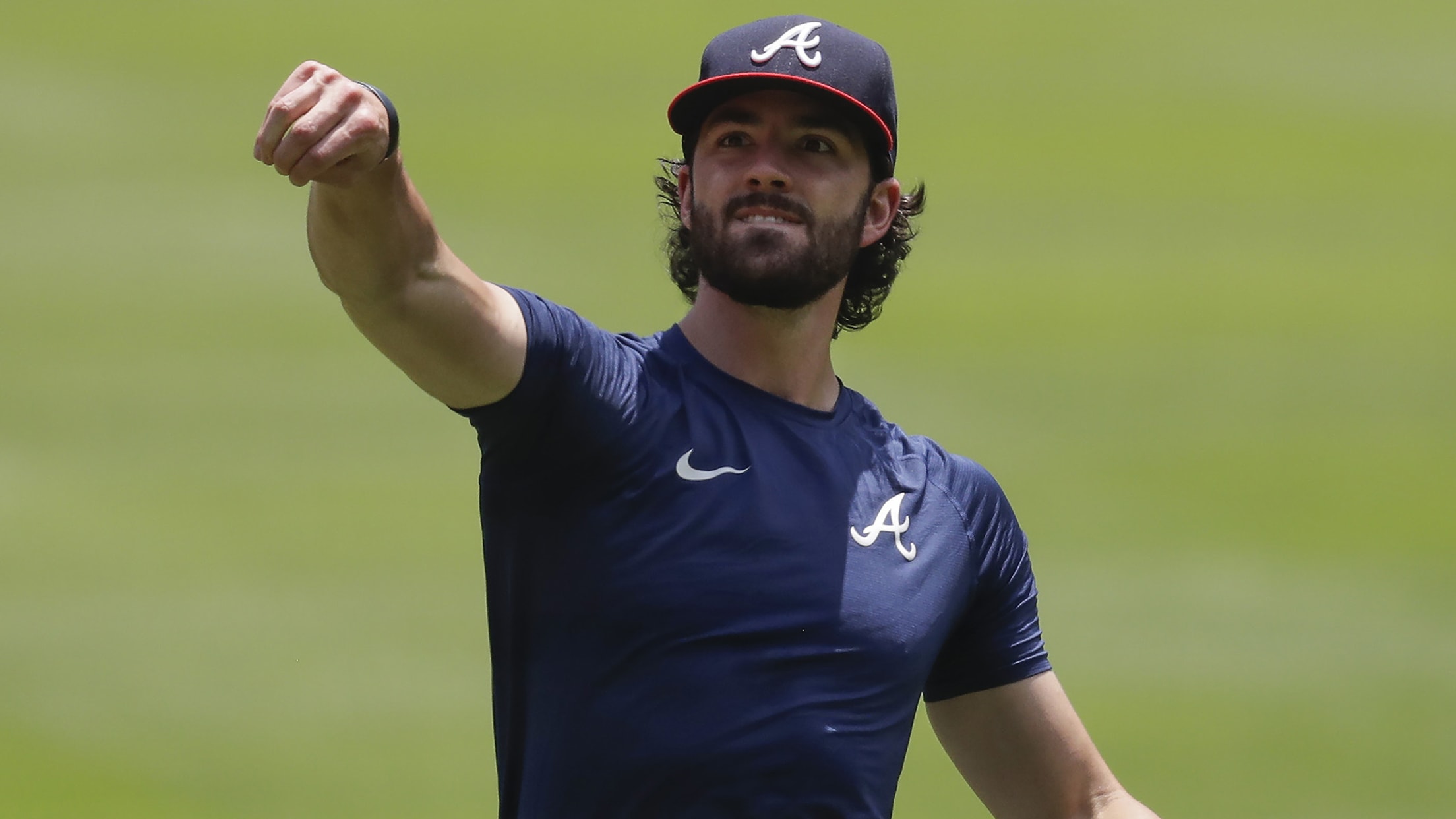 ATLANTA -- After partaking in the first day of Summer Camp at Truist Park on Friday morning, shortstop Dansby Swanson provided a good perspective when asked how his excitement compares with what he usually feels at the start of Spring Training. "I think it's a hard comparison, honestly, just because
MLB, MLBPA reveal first COVID-19 test results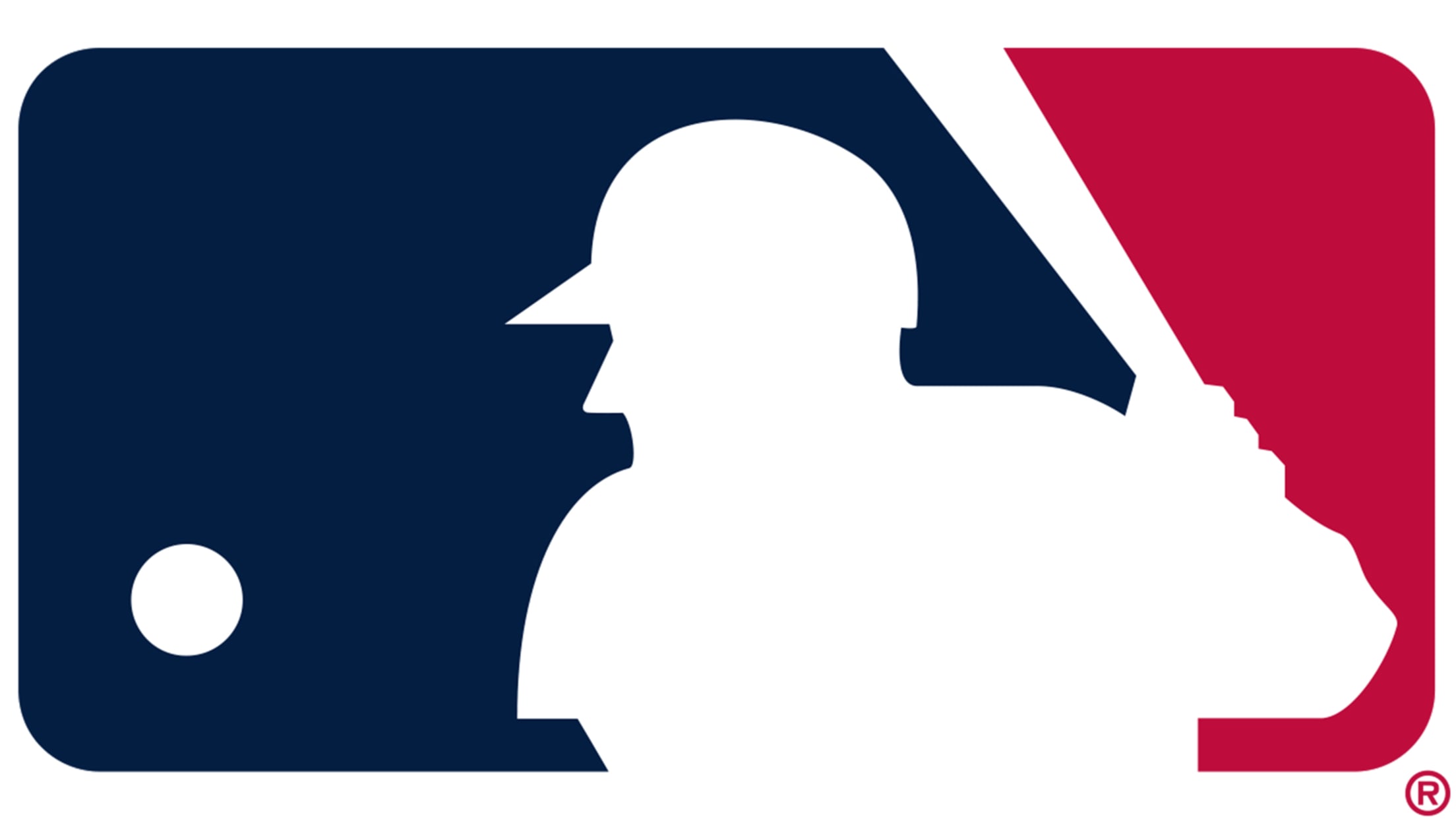 Major League Baseball and the Major League Baseball Players Association jointly announced Friday the first set of results for the COVID-19 testing conducted as part of the mandatory Intake Screening process under MLB's COVID-19 Health Monitoring & Testing Plan, prior to the workouts and full baseball activities that are beginning