Gausman K's 10, Biddle scuffles in 10th
Reliever walks three after error; McCann doubles in return from injured list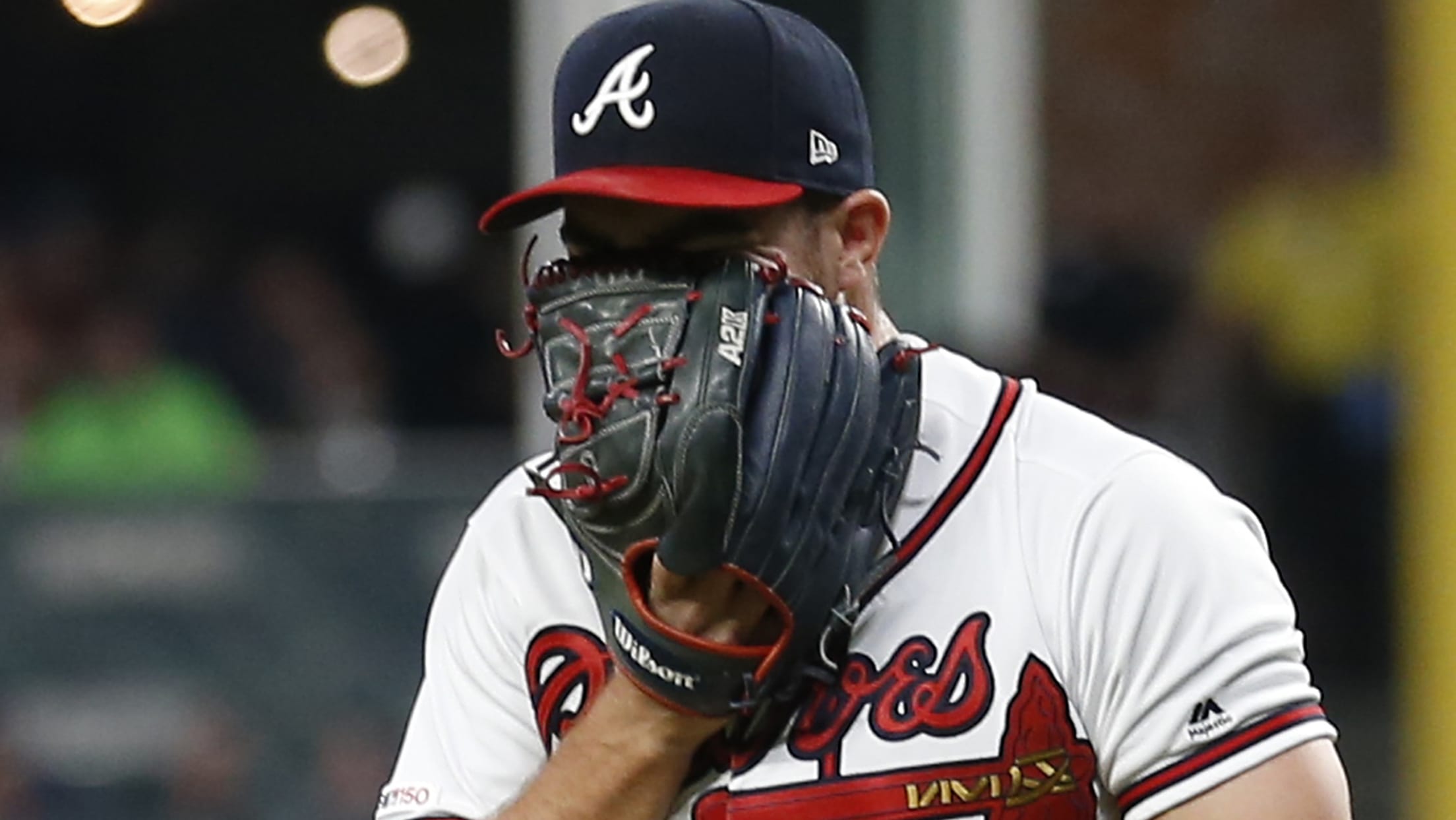 ATLANTA -- Following Wednesday night's 3-2, 10-inning loss to the D-backs at SunTrust Park, Braves manager Brian Snitker did not hesitate when he was asked if Jesse Biddle's recent struggles are more mental than physical. "It's a mental thing," Snitker said. "It absolutely is. Against right-handers, it's fine. But it's
Vizcaino out for '19; Braves quiet on Kimbrel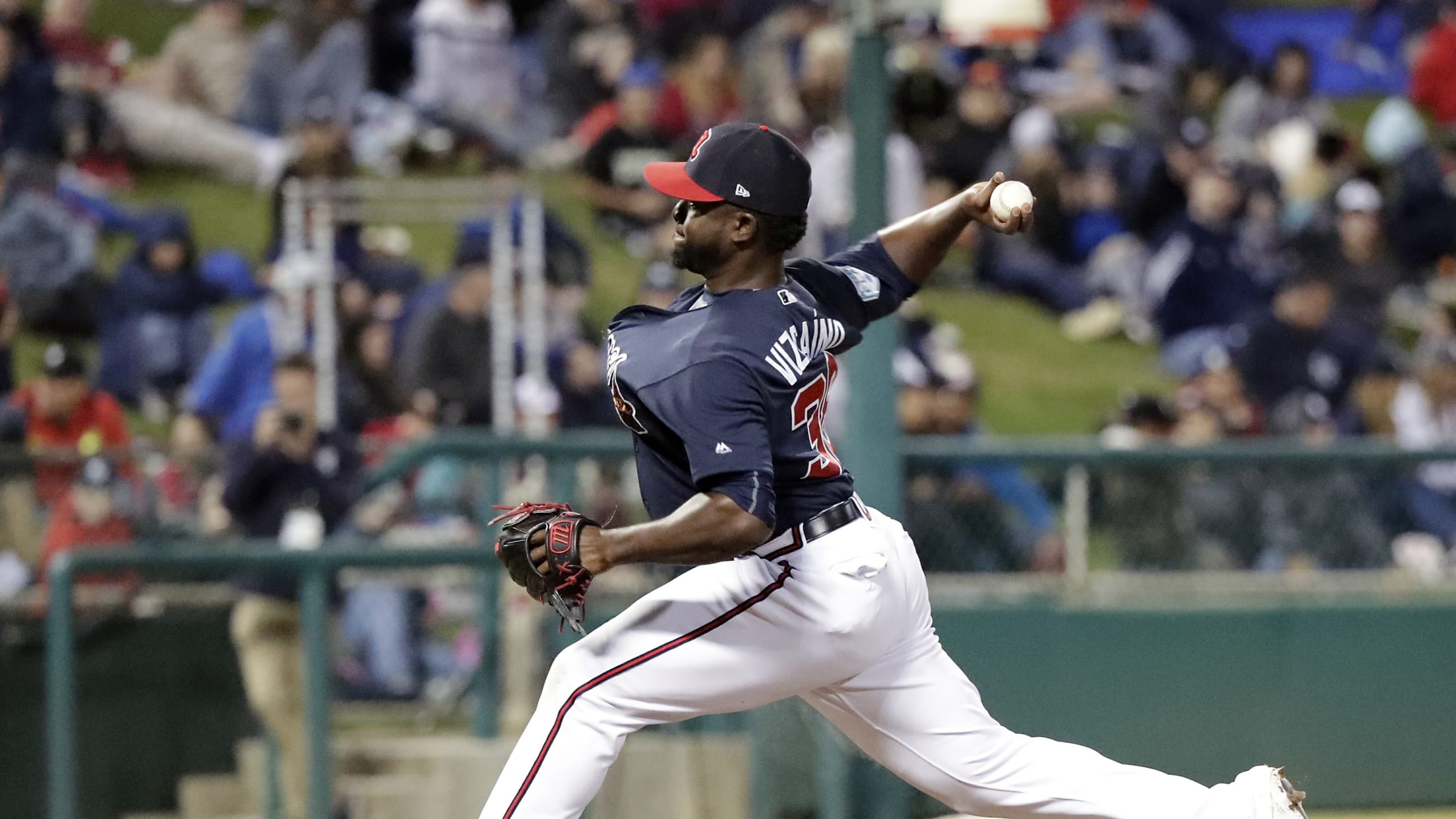 ATLANTA -- When Braves general manager Alex Anthopoulos heard some "We want Kimbrel" chants after his bullpen faltered during Tuesday night's 9-6 loss to the D-backs, he playfully asked one of his staff members if they had gone out in the stands to join in the chorus. Still, even after
Wednesday's top prospect performers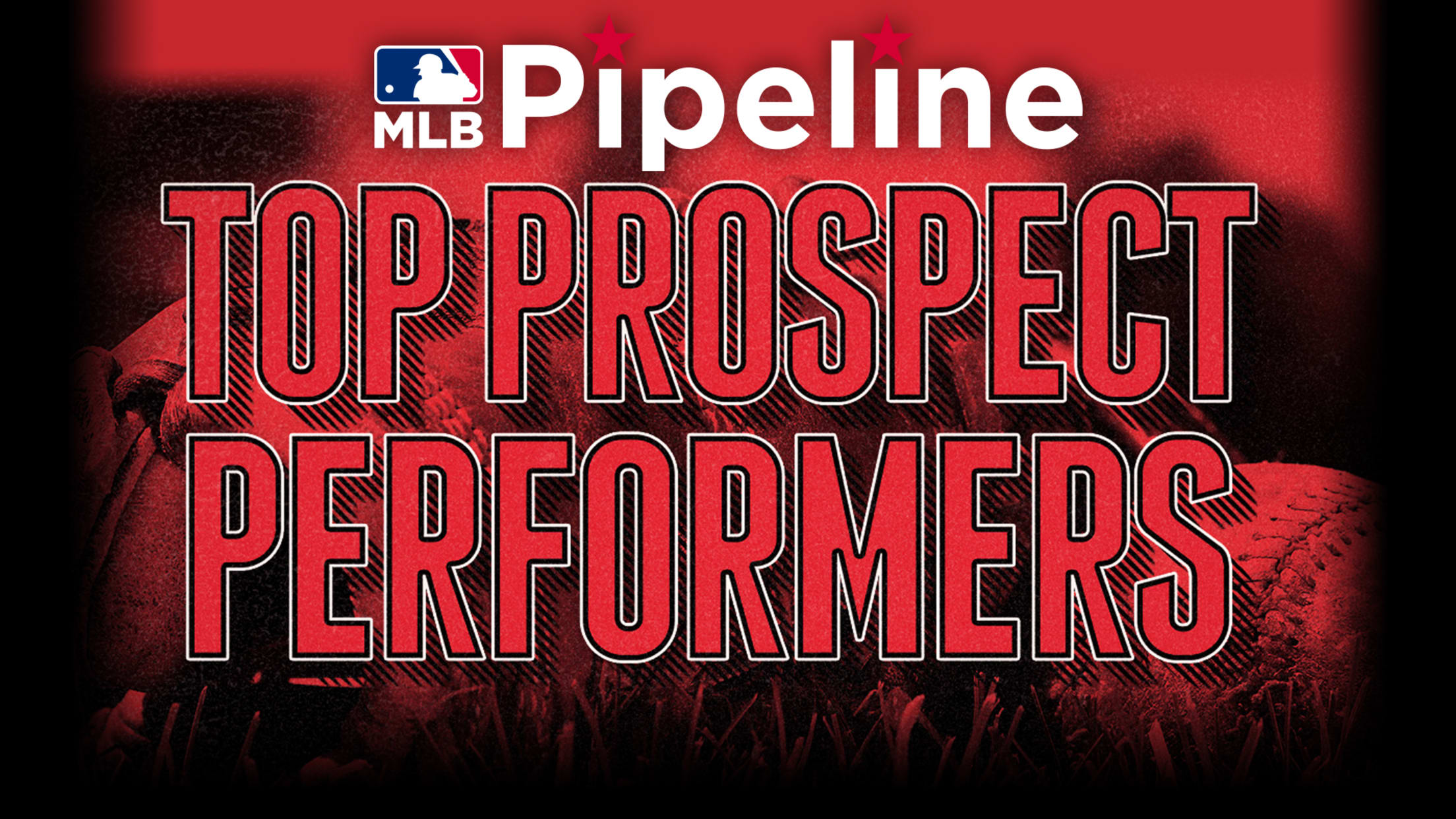 Here's a look at Wednesday's top Minor League performers from each team's Top 30 Prospects list: AMERICAN LEAGUE EAST Blue Jays: Vladimir Guerrero Jr., 3B (No. 1, MLB No. 1) -- 2-for-4, solo HR (2), 2 R, BB; Bo Bichette, SS (No. 2, MLB No. 10) -- 2-for-4, 3B, 3
McCann activated, makes presence felt
Catcher sustained a right hamstring strain on April 6; Foltynewicz slated for one more rehab start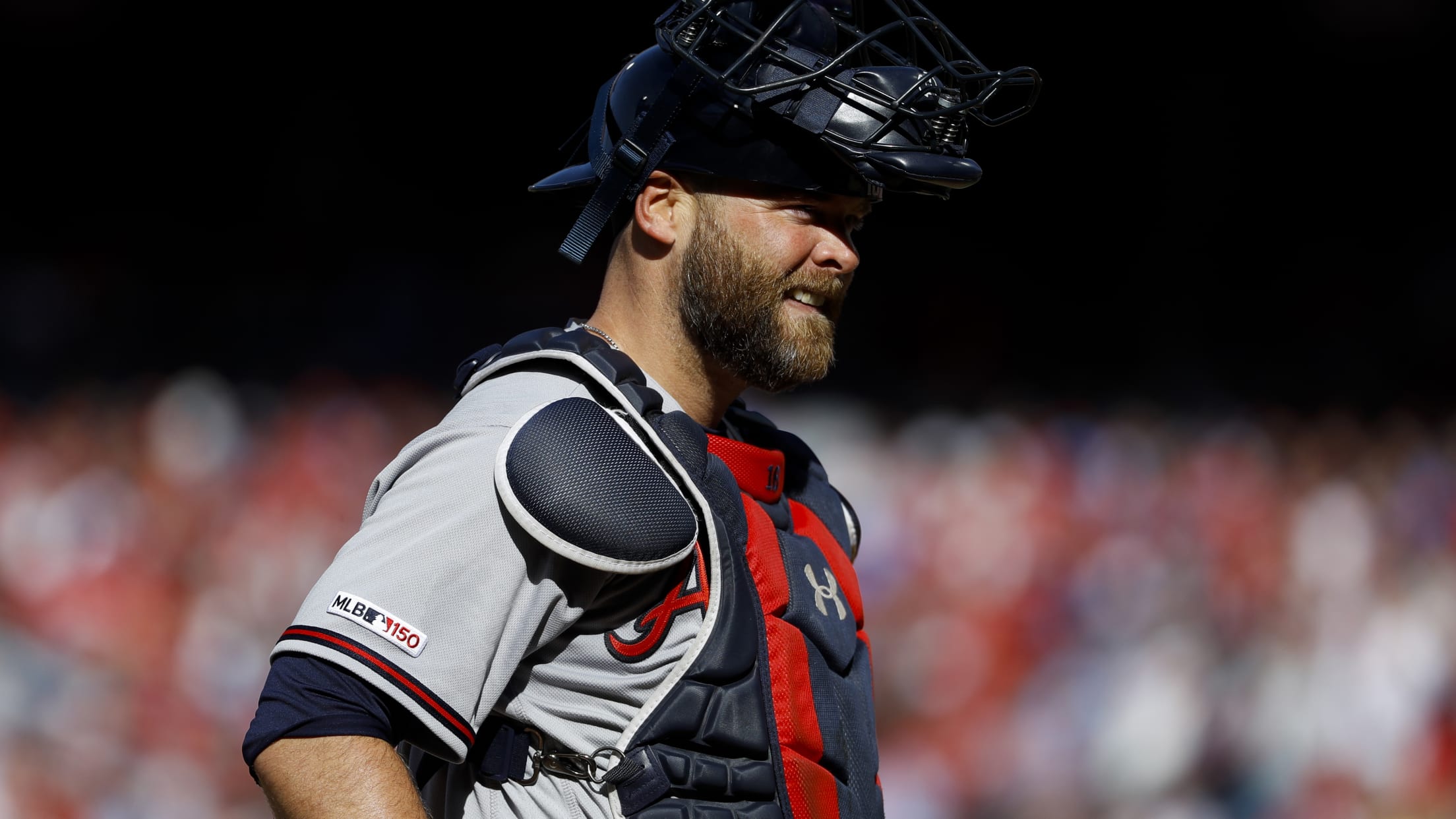 ATLANTA -- Though he is on the back end of his career, Brian McCann still appears to be a quick healer. McCann returned to the Braves' lineup in Wednesday's 3-2, 10-inning loss to the D-backs at SunTrust Park. His return came less than two weeks after he strained his right
Bullpen can't back Fried, offense vs. D-backs
Acuna, Albies homer as young pitcher posts another impressive start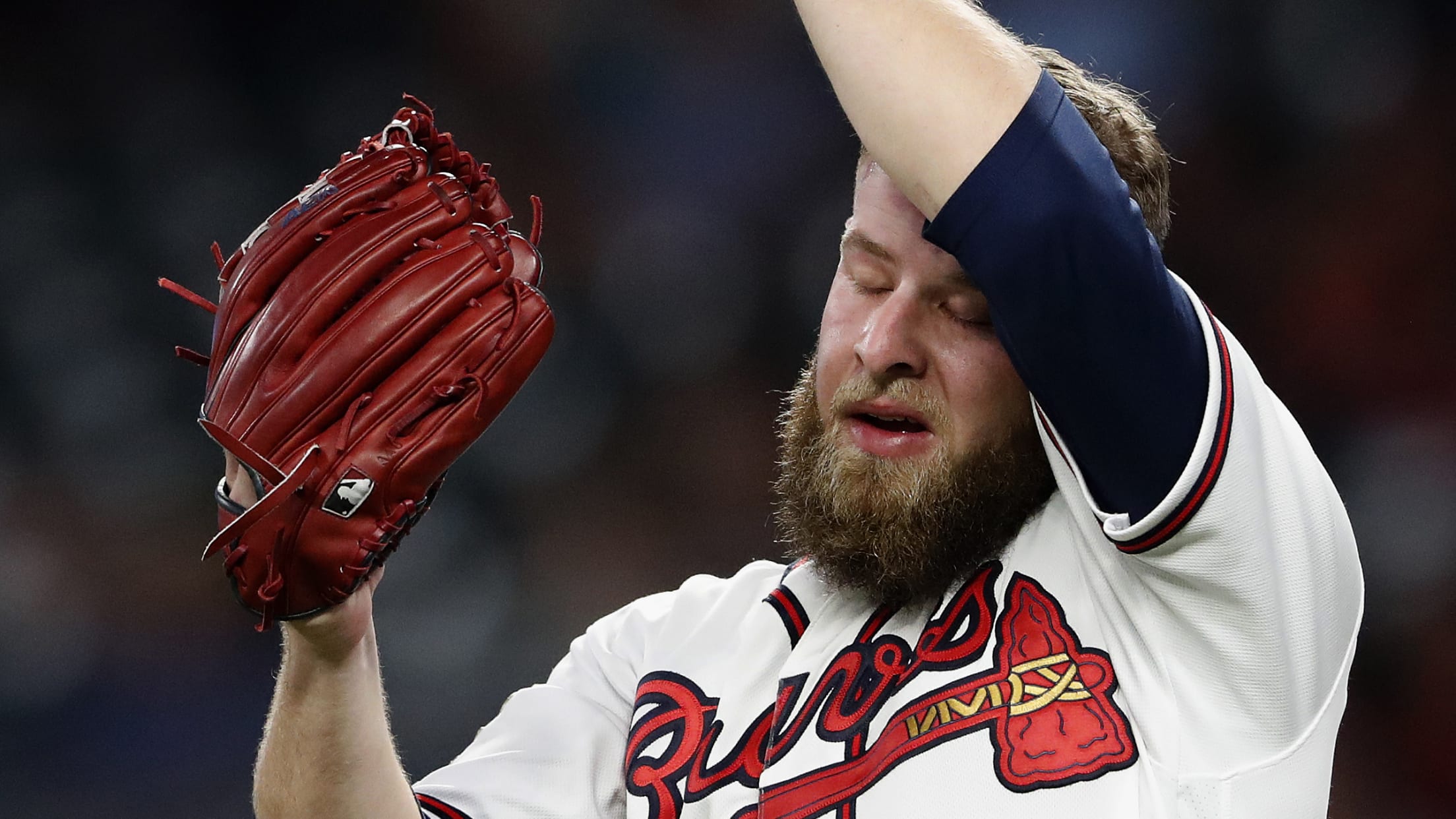 ATLANTA -- After contributing in the lopsided seventh inning of Tuesday night's 9-6 loss to the D-backs at SunTrust Park, Braves left-handed reliever Jesse Biddle accepted accountability and vowed that he and his bullpen mates will never again endure anything like this. "It hurts, but the sun comes up tomorrow,"
Your starting lineups for '26 All-Star Game are ...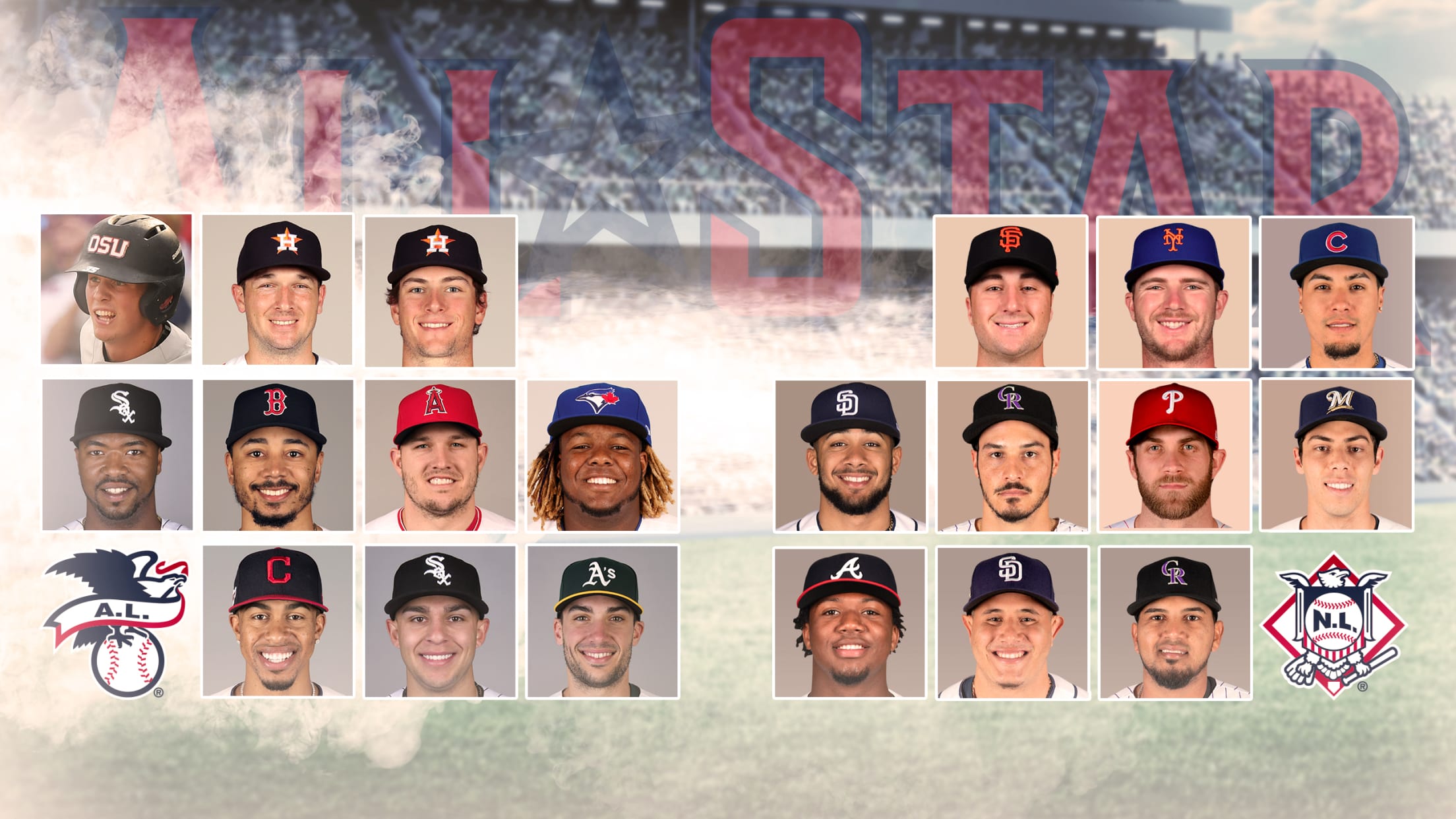 On Tuesday, Major League Baseball announced that the 2026 All-Star Game will be held at Citizens Bank Park in Philadelphia, 50 years after Veterans Stadium hosted the ASG for the United States' bicentennial. (2026 will be the U.S.'s sestercentennial, if you enjoy that sort of nomenclature.) MLB has not announced
Inbox: Can Newcomb regain his touch?
Beat reporter Mark Bowman answers fans' questions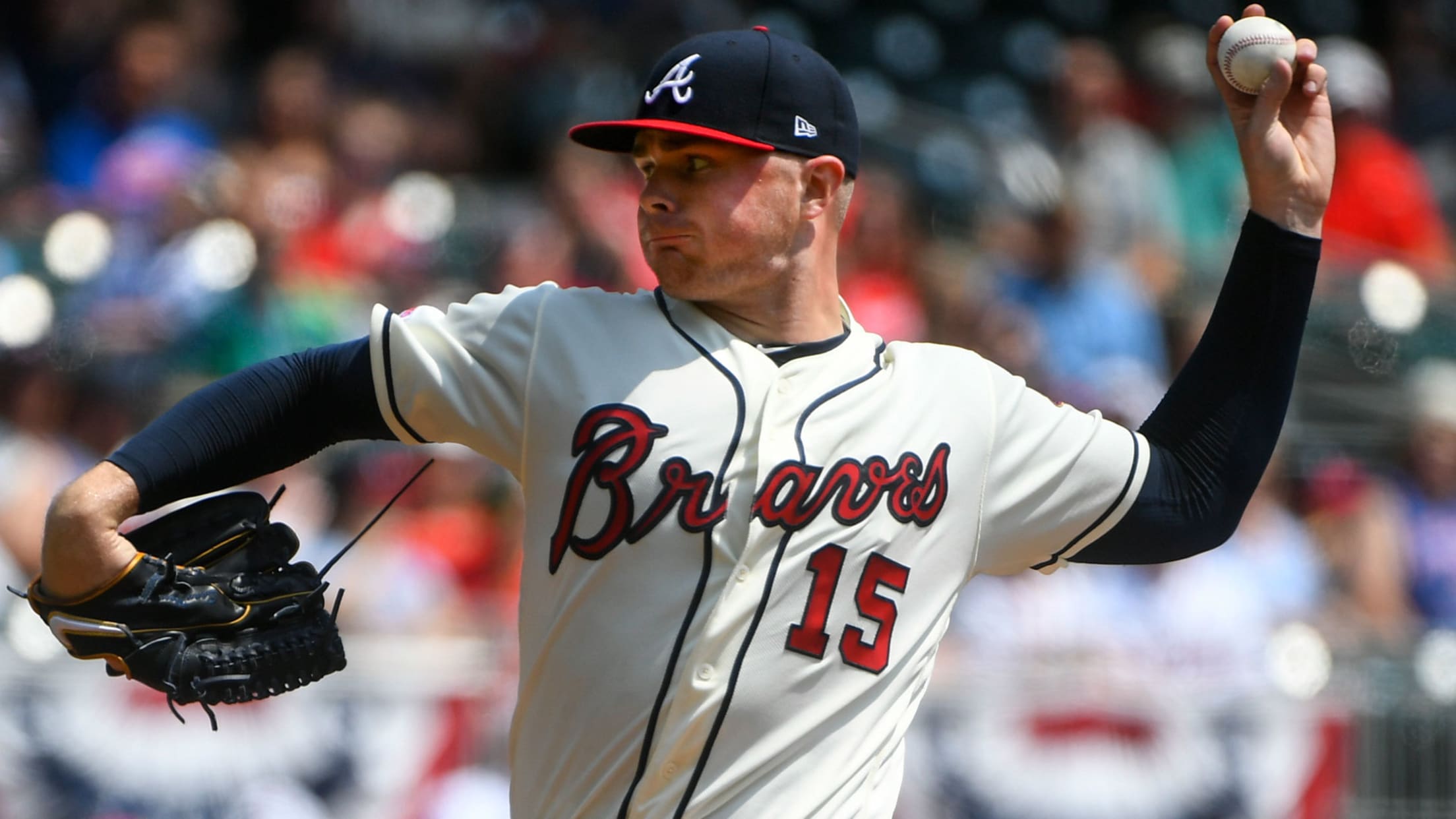 With Newcomb being sent down, do you think the Braves will move on from him and make him available via trade? -- @jackburke36 Absolutely not. Even if he were to be passed by many of the club's rising prospects and it was clear that there was no future room for
Meadows, Acuna nab Player of Week honors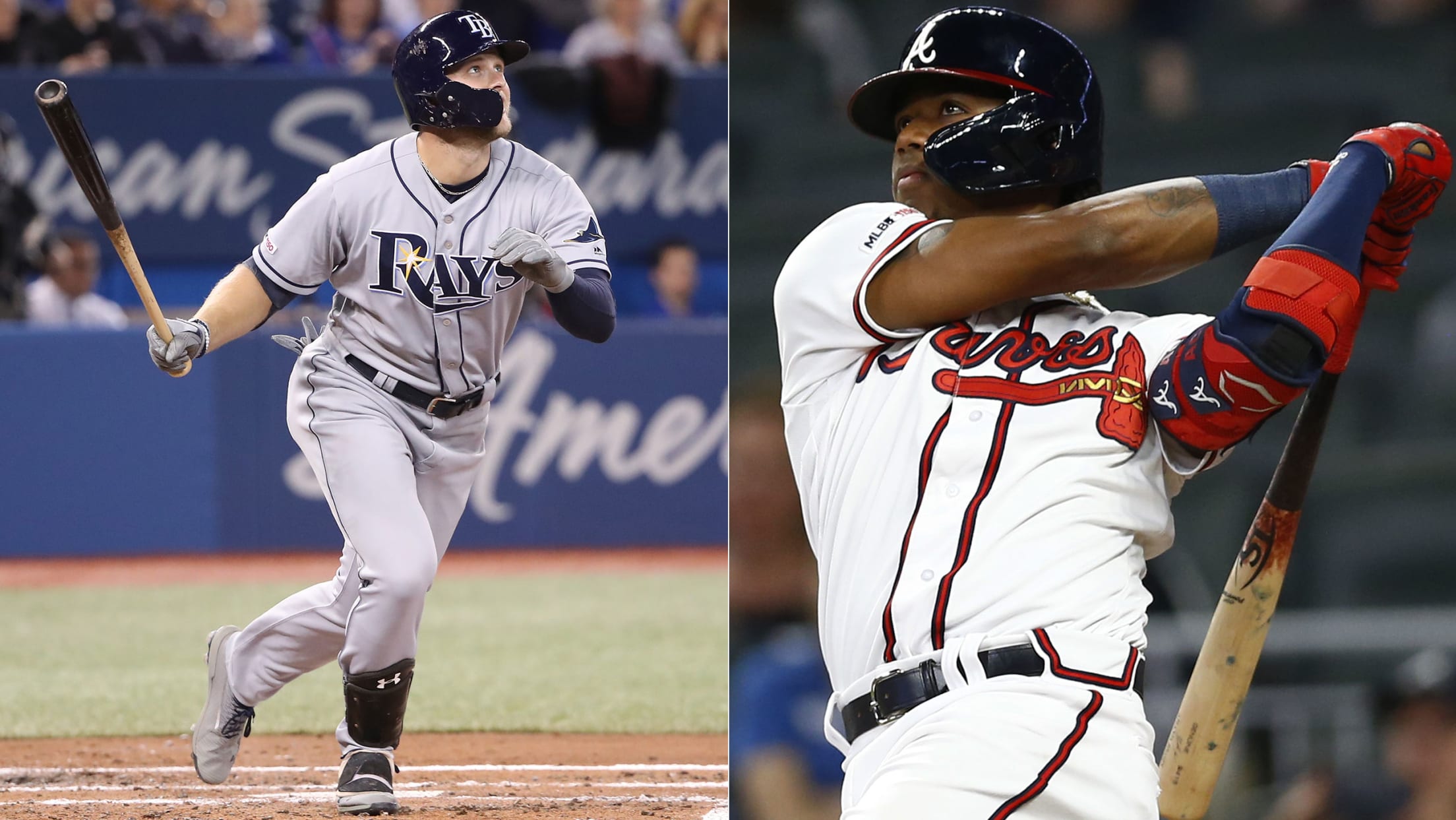 Austin Meadows and Ronald Acuña Jr. were named the American League and National League Player of the Week Award winners presented by W.B. Mason, Major League Baseball announced Monday. Both players are part of the current youth movement in baseball and won monthly league Rookie of the Month Awards last
Braves place Venters on IL with calf strain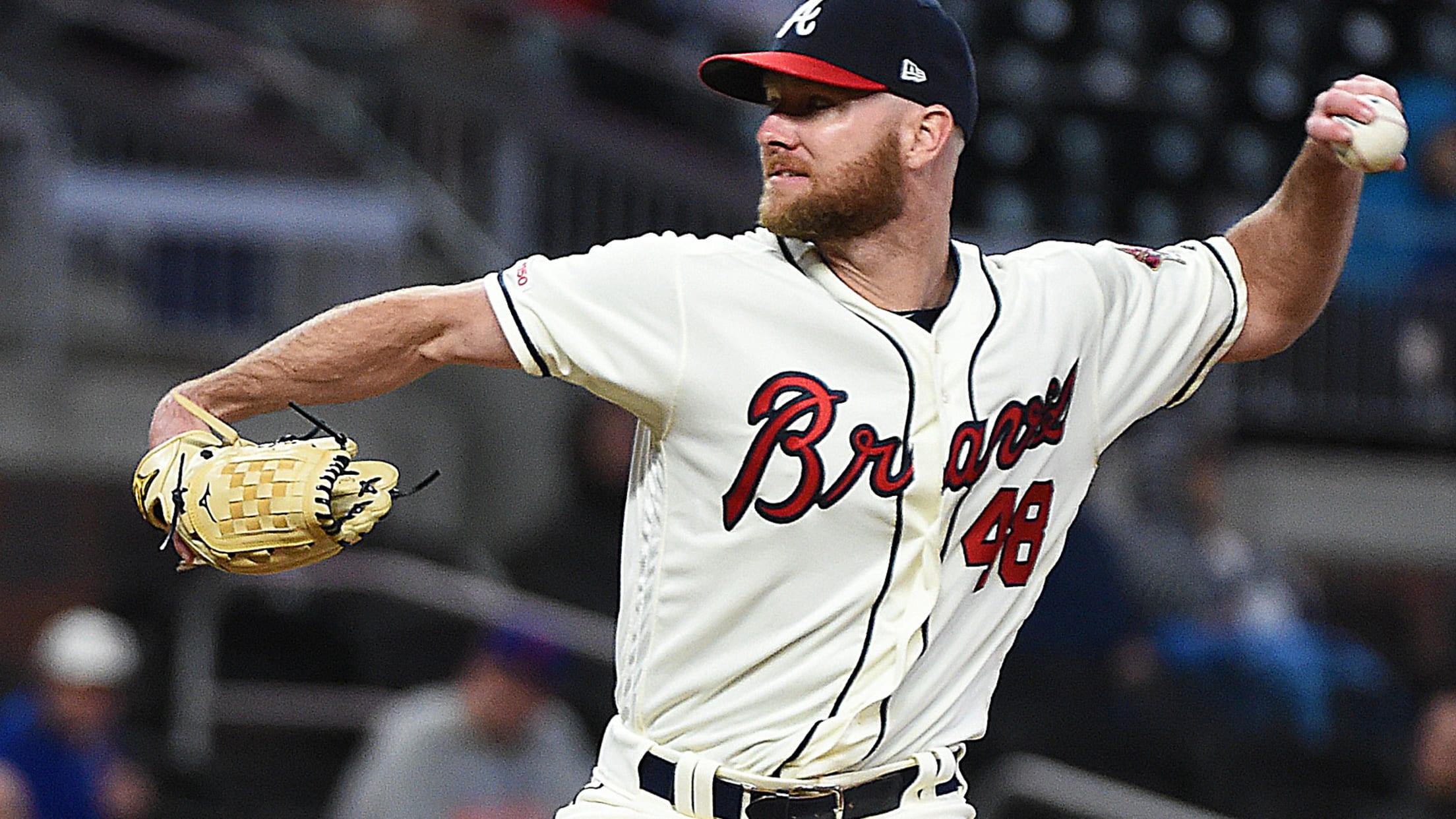 ATLANTA -- Jonny Venters will have a chance to decompress and figure out why the first couple weeks of this season have been so frustrating. The Braves announced Monday afternoon Venters was placed on the 10-day injured list with a right calf strain. A corresponding move will be announced Tuesday.
Albies' leadoff spark key as Braves top deGrom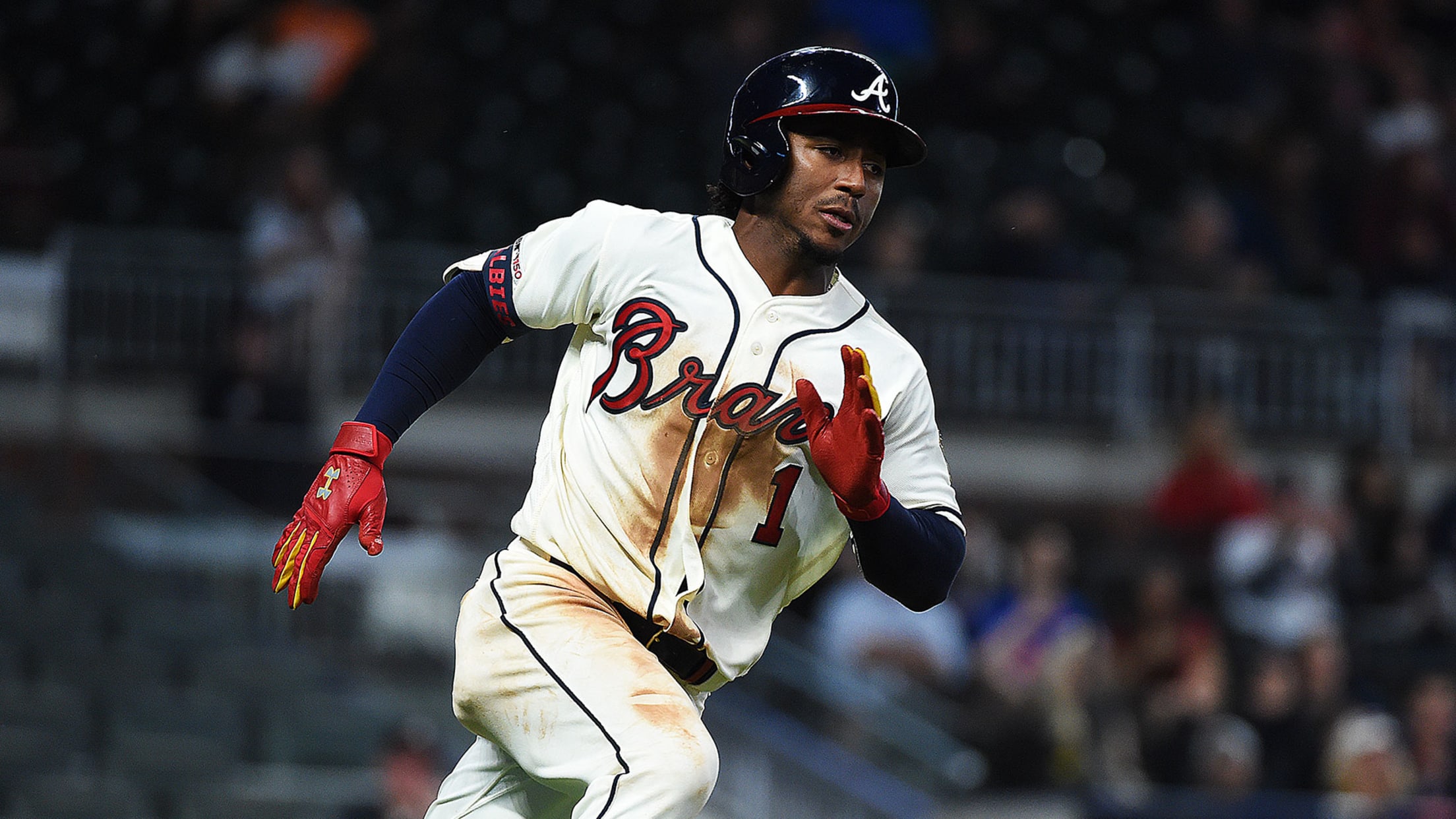 ATLANTA -- As fans clamored for Ronald Acuña Jr. or somebody other than Ender Inciarte to fill the leadoff role, Braves manager Brian Snitker progressed through Spring Training knowing that if Ozzie Albies proved he could handle right-handed pitchers more consistently, he would be placed at the top of the
Vizcaino put on injured list; Newcomb optioned
Relievers Winkler and Webb recalled to add bullpen depth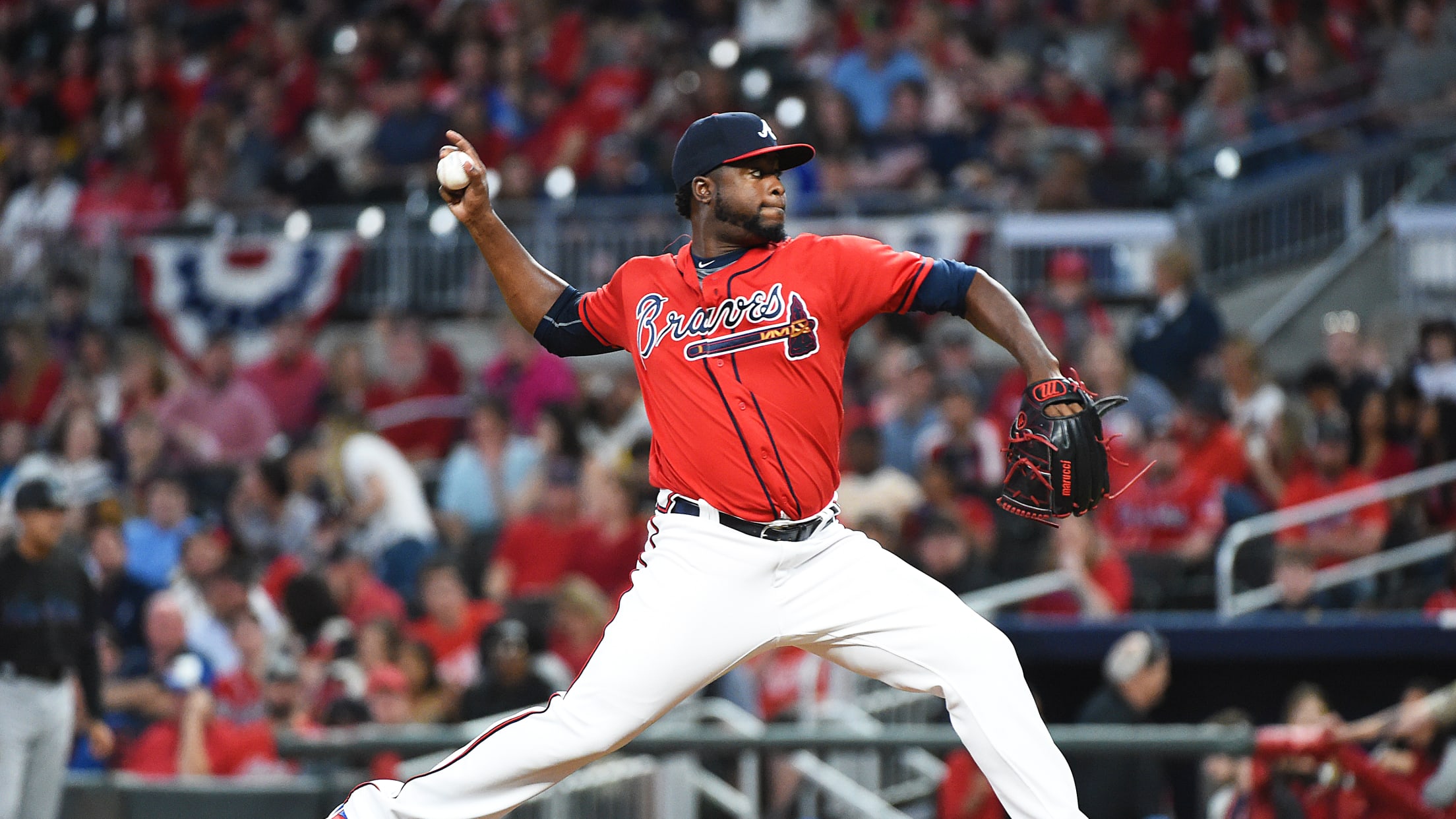 ATLANTA -- Arodys Vizcaíno's right shoulder finally became concerning enough for the Braves to shut him down. Sean Newcomb's fate was sealed when his prolonged command issues forced him to exit during the second inning of Saturday night's win over the Mets. The Braves placed Vizcaino on the injured list
Touki Time just hours after joining Braves
Atlanta prospect turns in 'awesome' relief effort after callup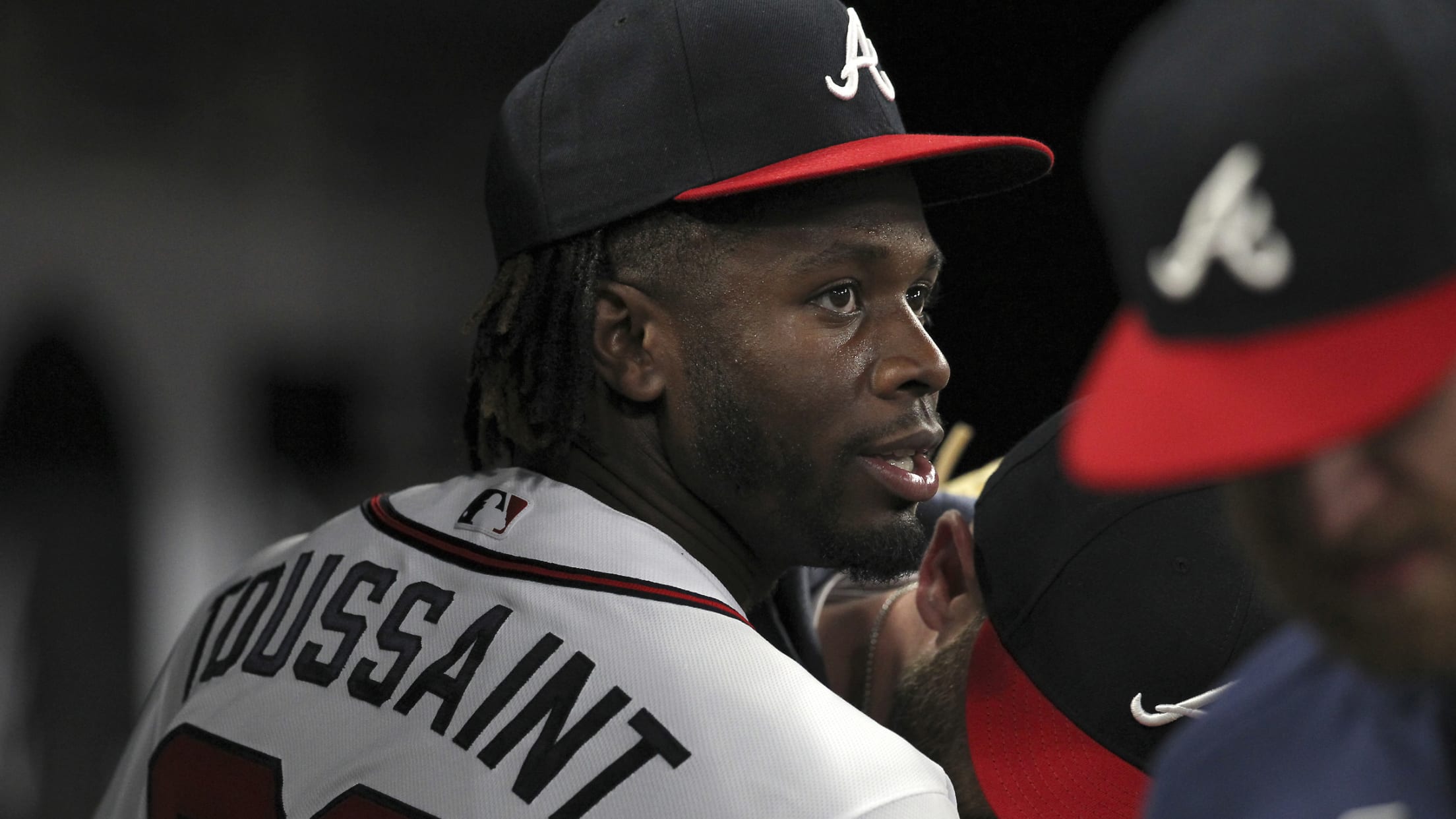 ATLANTA -- The odd man out when the season started, Touki Toussaint may now be given the chance to occupy the rotation spot Sean Newcomb possibly lost when he quickly squandered the comfortable, early lead the Braves created in Saturday night's 11-7 win over the Mets at SunTrust Park. Ronald
Braves option Wright, ready for Folty's return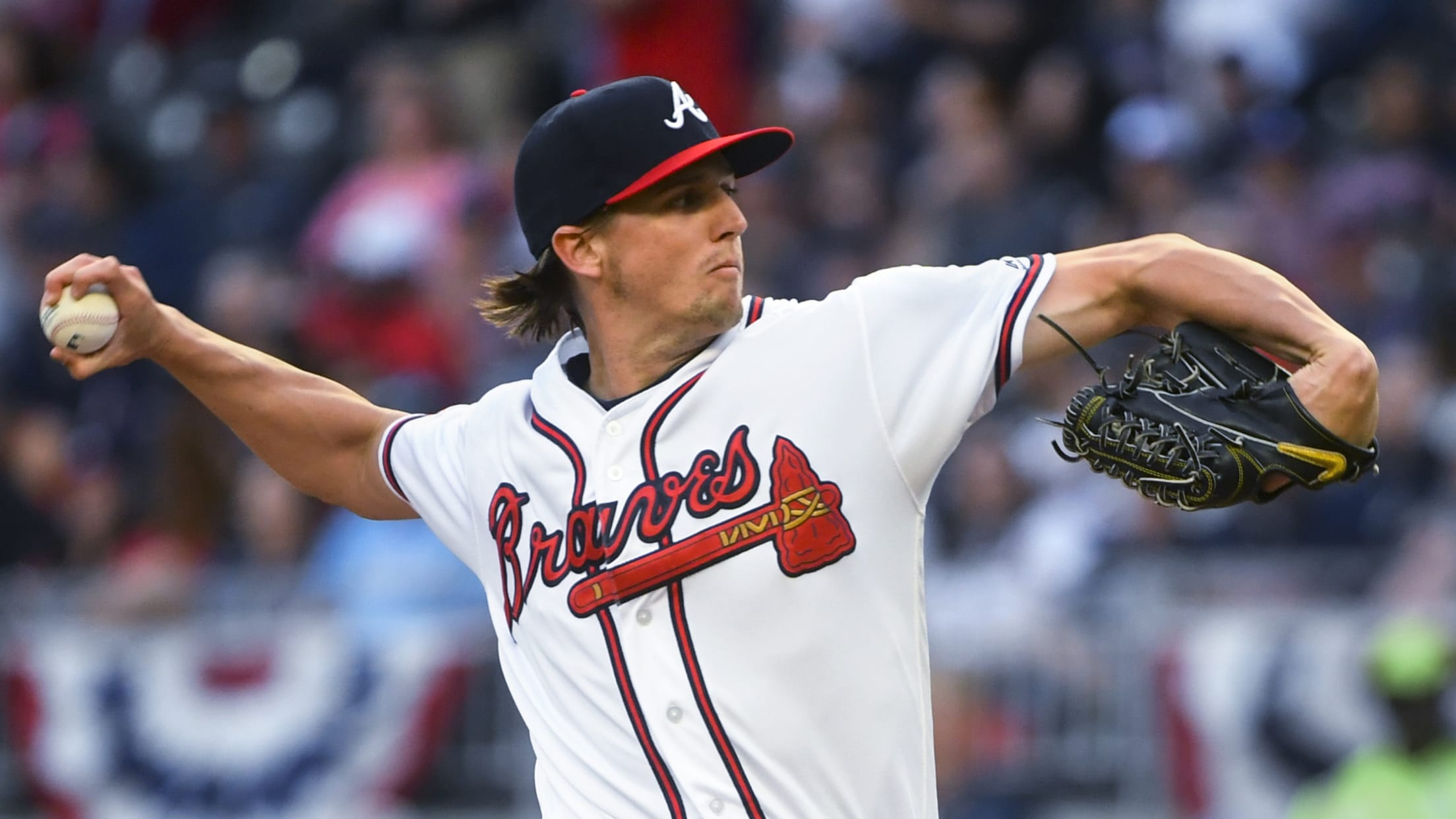 ATLANTA -- When Braves manager Brian Snitker informed Kyle Wright that he was being optioned to Triple-A Gwinnett after Friday night's loss to the Mets, Snitker made sure the highly regarded pitching prospect -- ranked No. 2 in the organization by MLB Pipeline -- knew how much Atlanta values his
Braves rookie Wright flounders in loss to Mets
ATLANTA -- Kyle Wright has shown he has the necessary stuff to potentially establish himself as an ace at the Major League level. But after being humbled in Friday night's 6-2 loss to the Mets at SunTrust Park, the Braves right-hander walked away from his third career start realizing he
Acuna hits majestic 462-footer onto concourse
Second-longest Braves HR since '15; 3rd straight game with dinger
ATLANTA -- Asked about hitting the longest home run of his career and the second-longest produced by a Braves player within the past five seasons, Ronald Acuña Jr. smiled about the eighth-inning solo homer he hit in Thursday night's 6-3 loss to the Mets and then indicated he has a
Albies, Braves agree to deal through 2025
Seven-year extension worth $35 million, with options for '26, '27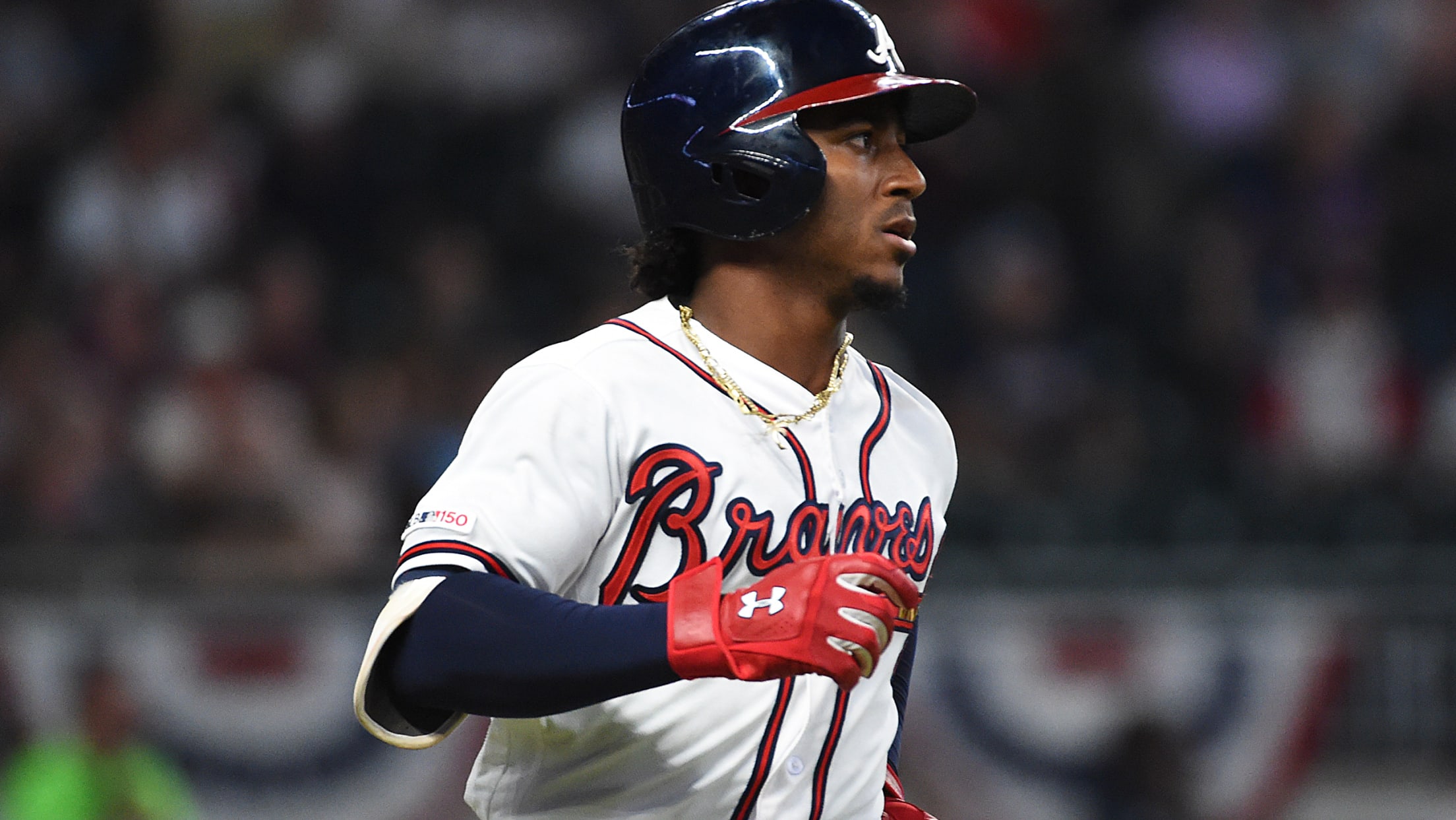 ATLANTA -- Less than three years removed from fracturing his elbow while simply swinging a bat, Ozzie Albies has gained nearly a decade's worth of financial security and the comfort of knowing he's going to spend many more years filling the Braves' lineup with his good friend Ronald Acuña Jr.
MLB to honor military on Armed Forces Day
Teams will wear special uniforms, caps on May 18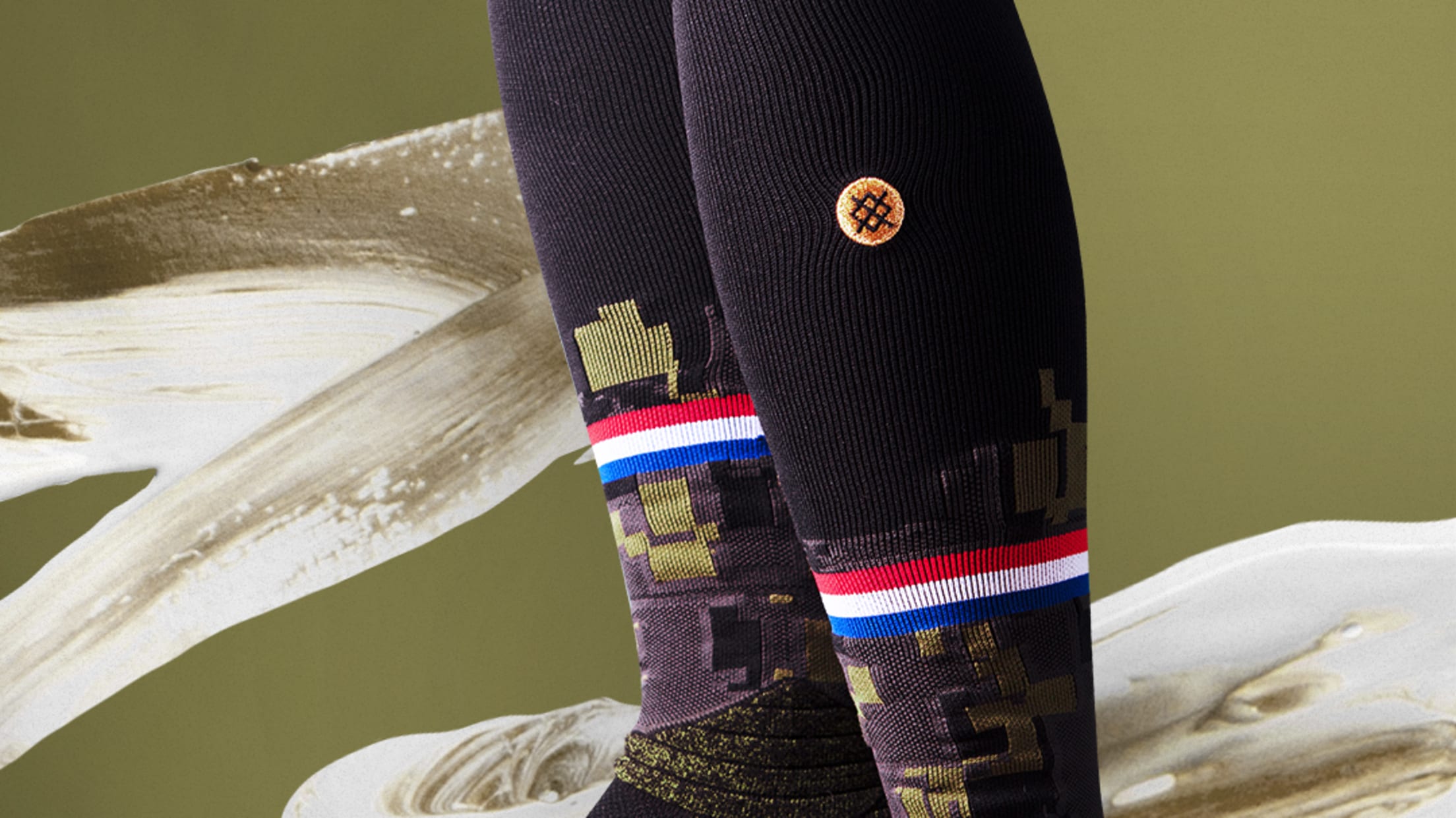 Major League Baseball unveiled the lineup of holiday and special-event uniforms that will be worn throughout the 2019 season. There's a new one that was added this year, which will honor the Armed Forces on May 18. MLB plans to honor military members and their families throughout the weekend of
These 5 prospects might decide NL East race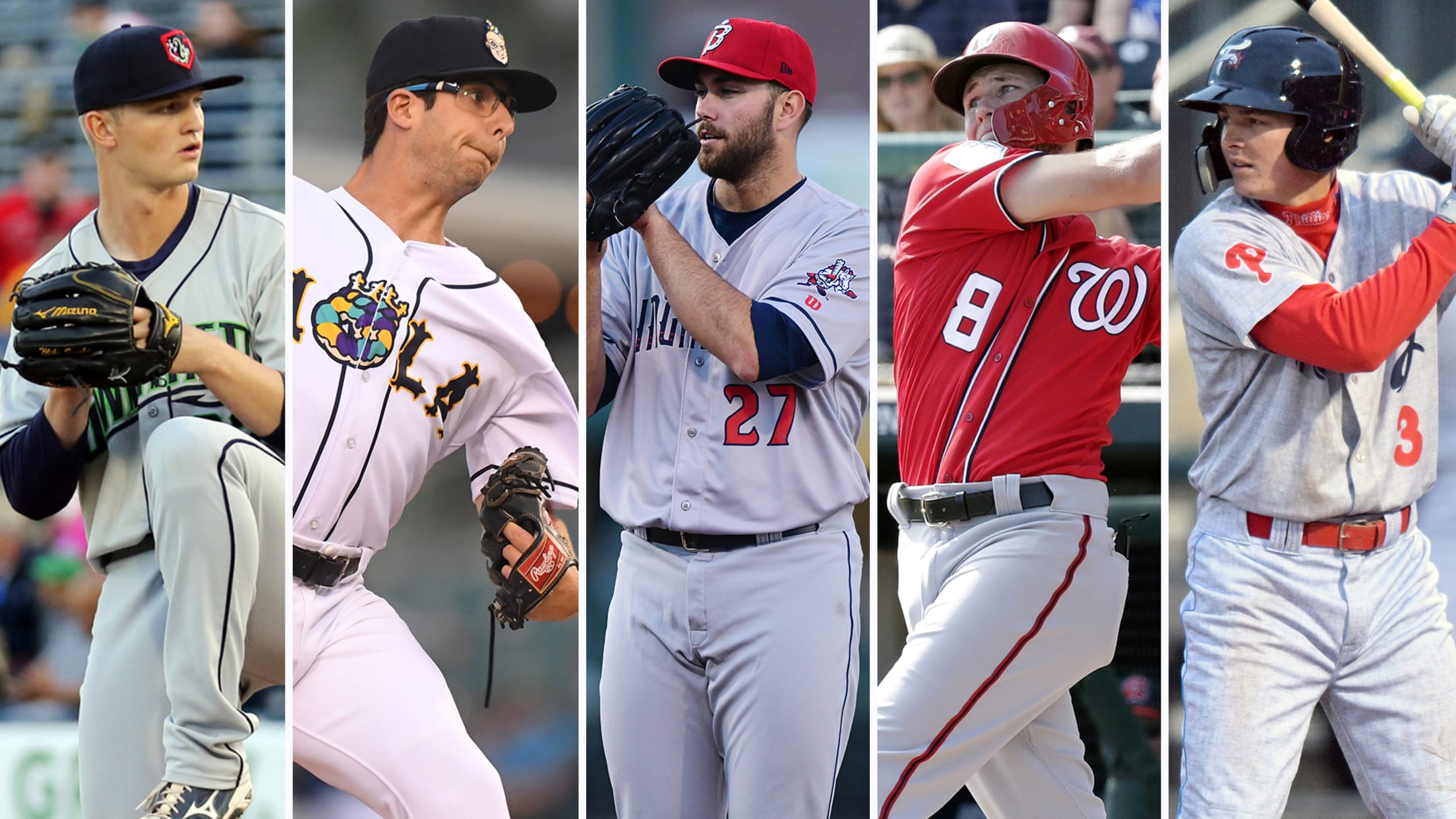 Pete Alonso is bashing tape-measure home runs almost nightly in New York. Victor Robles is wreaking havoc in Washington. In Atlanta and Miami, Kyle Wright and Sandy Alcantara are grooving. Rookies rule in the NL East, with some of the game's top prospects finally getting regular chances to contribute. And