'Other teams give up': No quit in ATL's wild W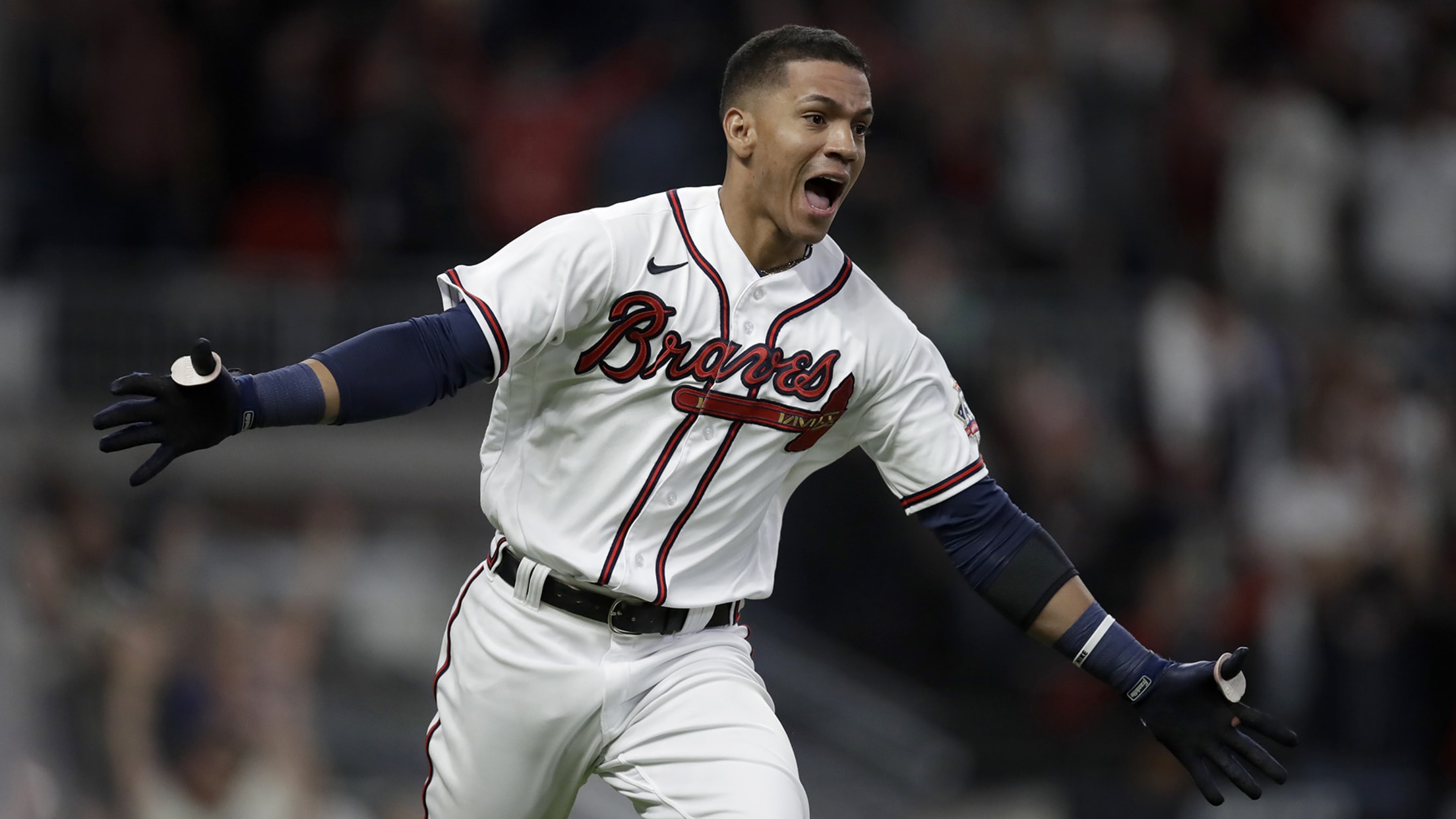 ATLANTA -- Pablo Sandoval created hope and William Contreras took advantage of the chance to redeem himself during what was one of the most exciting and eventful games the Braves have played over the past few years. Contreras' three-run double set the stage for Ehire Adrianza to deliver a walk-off
Acuña day to day after HBP on left hand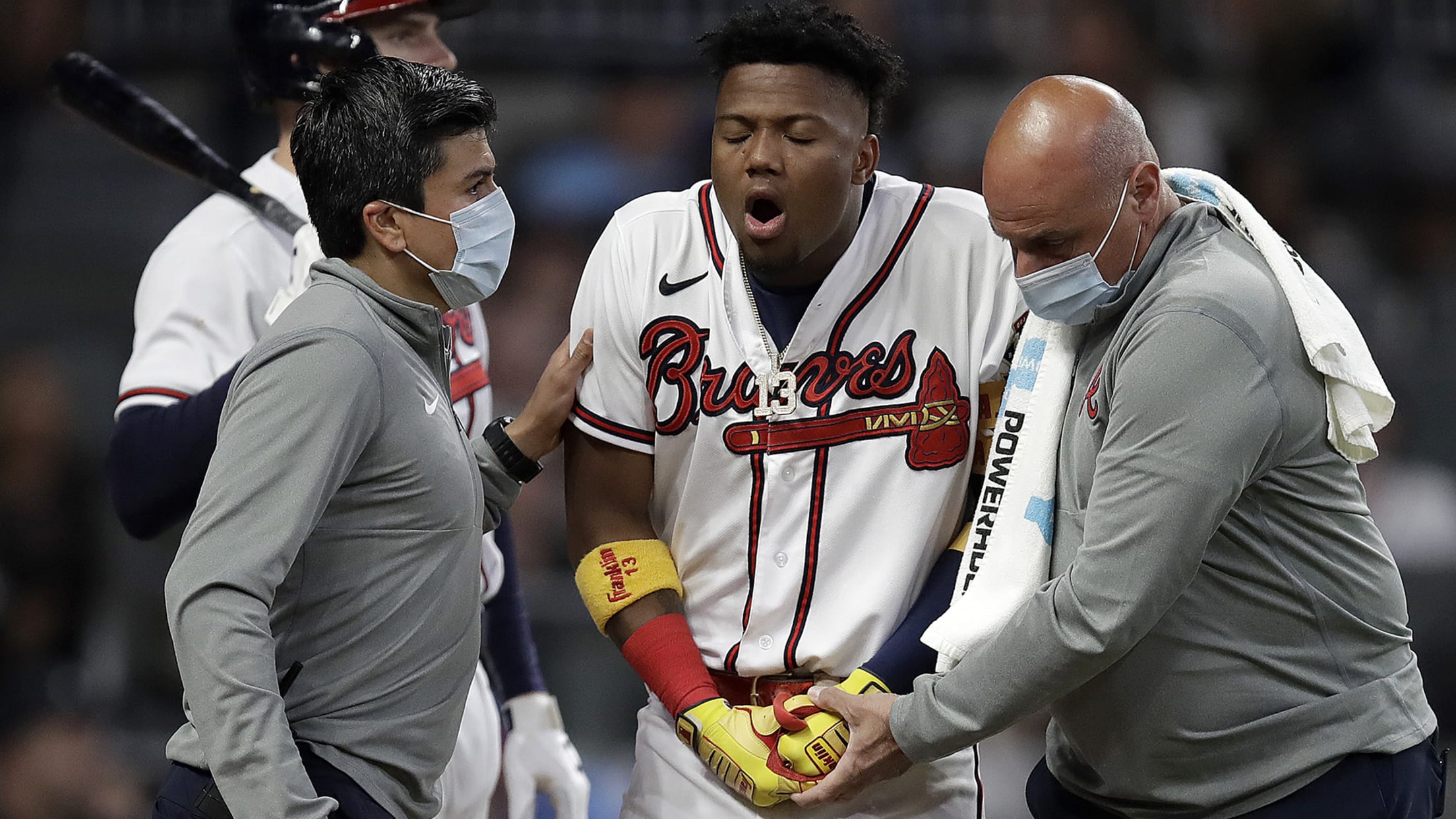 ATLANTA -- Braves manager Brian Snitker created some relief when he indicated Ronald Acuña Jr. might be available to return to the lineup for Sunday night's game against the Phillies. This didn't look like a possibility when Acuña exited Saturday night's 8-7, 12-inning win writhing in pain. The Braves' outfielder
Stat of the Day: Panda's power in a pinch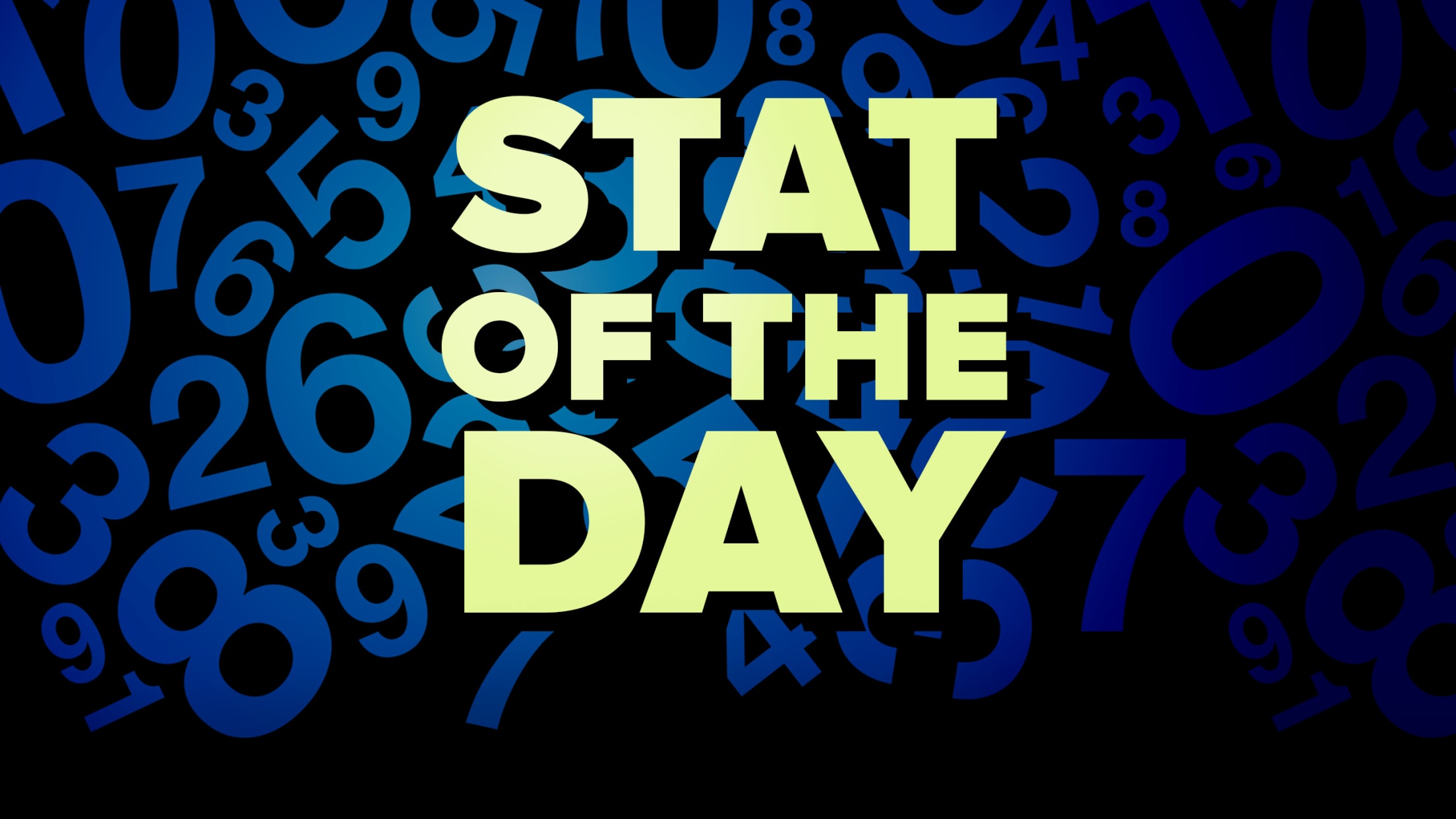 MLB.com is keeping track of a Stat of the Day for the Braves this season, highlighting a unique, interesting or fun nugget from each game.
'Frustrating' 1st unravels for Morton in loss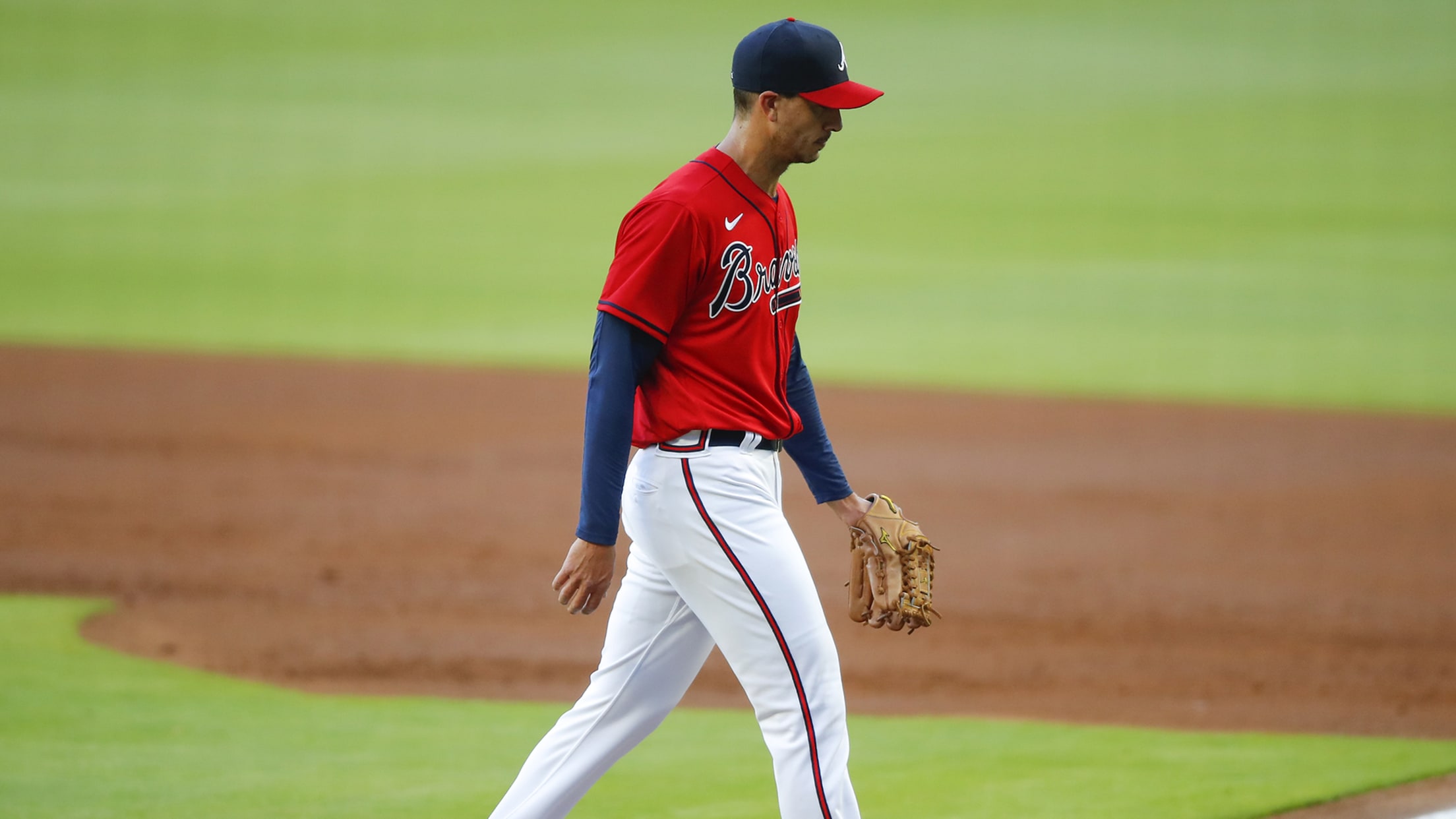 ATLANTA -- Had this been his roughest start of the season, it might have been a little easier for Charlie Morton to brush off the frustration he felt during the disastrous six-run first that doomed the Braves in a 12-2 loss to the Phillies on Friday night at Truist Park.
Classic Braves card: 1990 Smoltz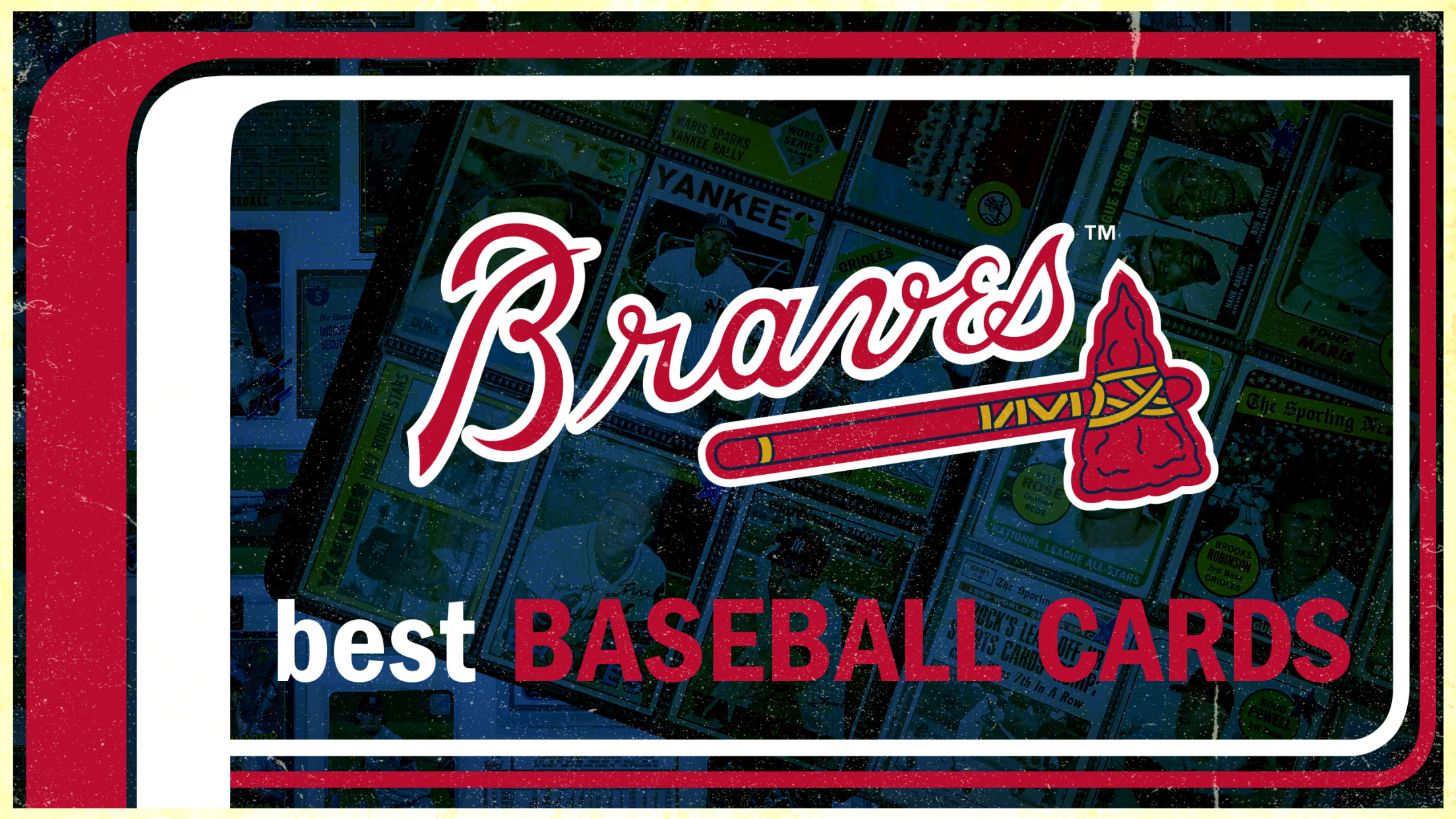 As part of the celebration of the 70th anniversary of Topps baseball cards, we've asked fans (as well as our staff) to submit their all-time favorite baseball cards, and we've broken them down by team. We'll be revealing submissions regularly throughout the season, ranging from the famous to the weird,
Braves' No. 8 prospect fans six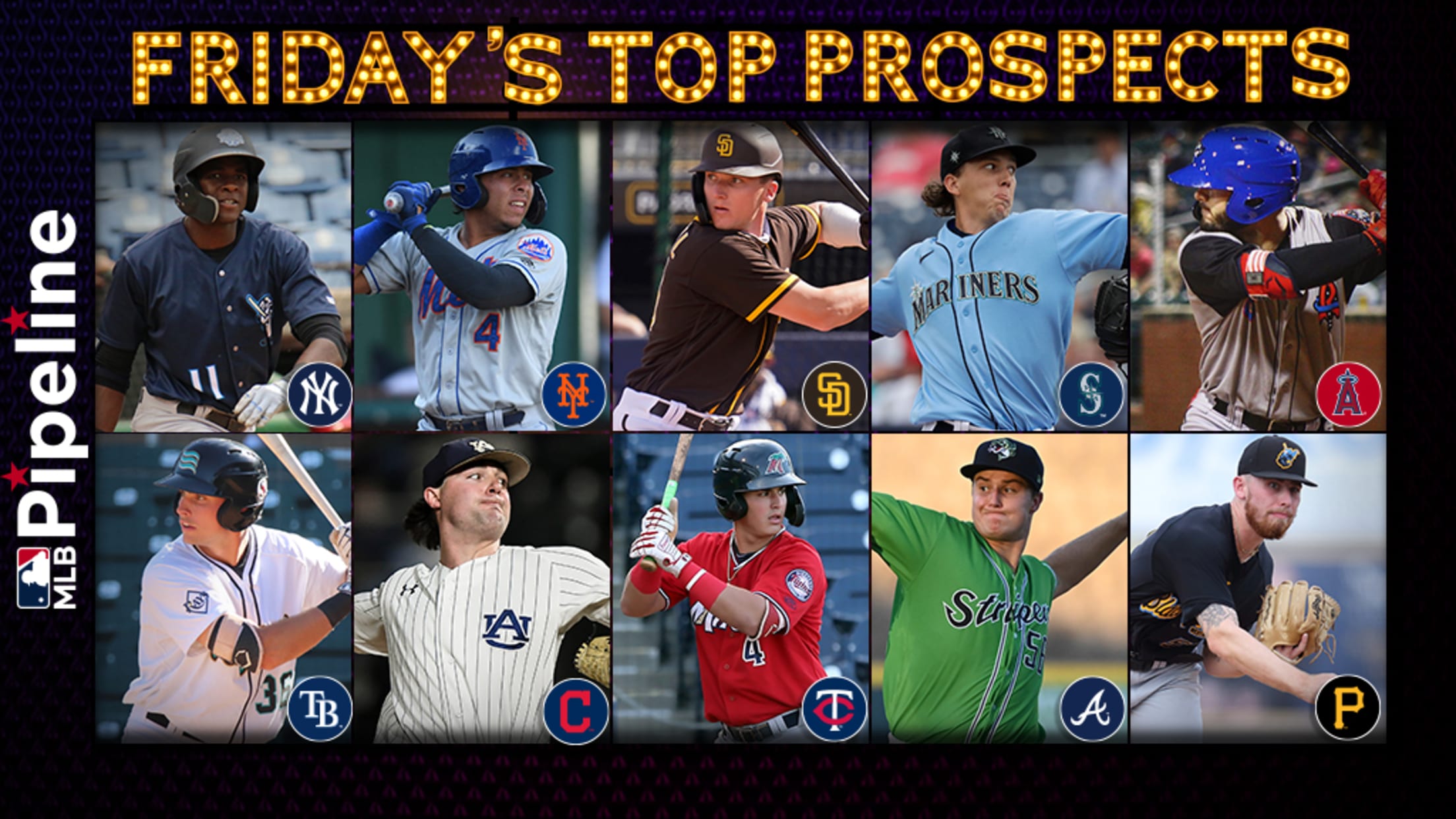 Estevan Florial clubbed two homers in Double-A Somerset's 10-2 victory over Harrisburg. The lefty outfielder went 2-for-3 with 4 RBIs and added two walks in what was the first multi-homer performance of his professional career. Hitting out of the leadoff spot as the DH, the Yankees' No. 10 prospect got
Smyly, Ozuna key 'gut-wrenching' sweep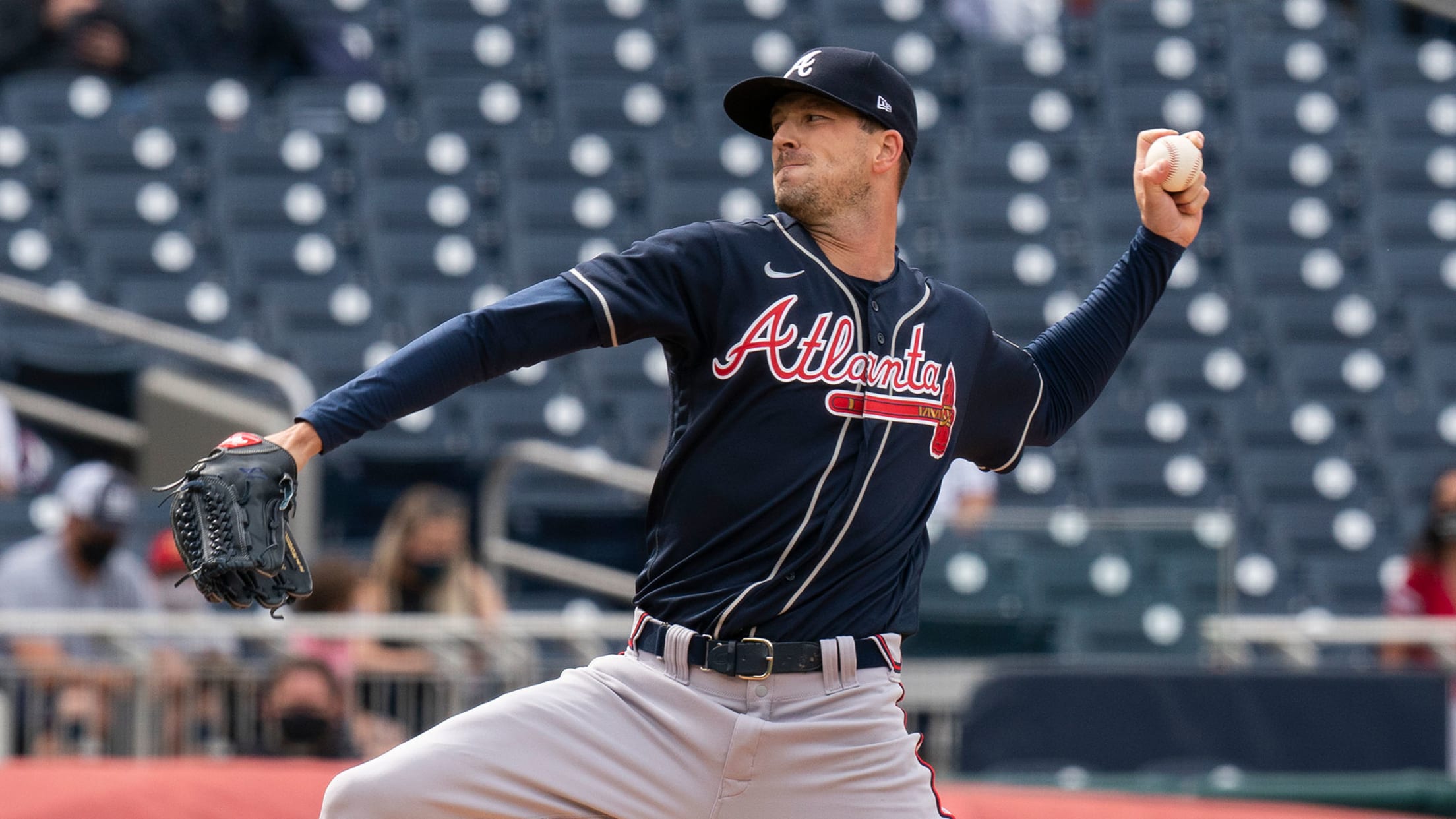 Given the chance to halt his recent struggles, Drew Smyly hushed his critics and created reason to wonder if the Braves will indeed still draw value from the $11 million invested in him. Marcell Ozuna's latest extra-base hit fueled the three-run fourth inning the Braves used to back Smyly's best
How Acuña is bucking MLB's strikeout trend
Atlanta star has cut whiff rate from 30% to 13%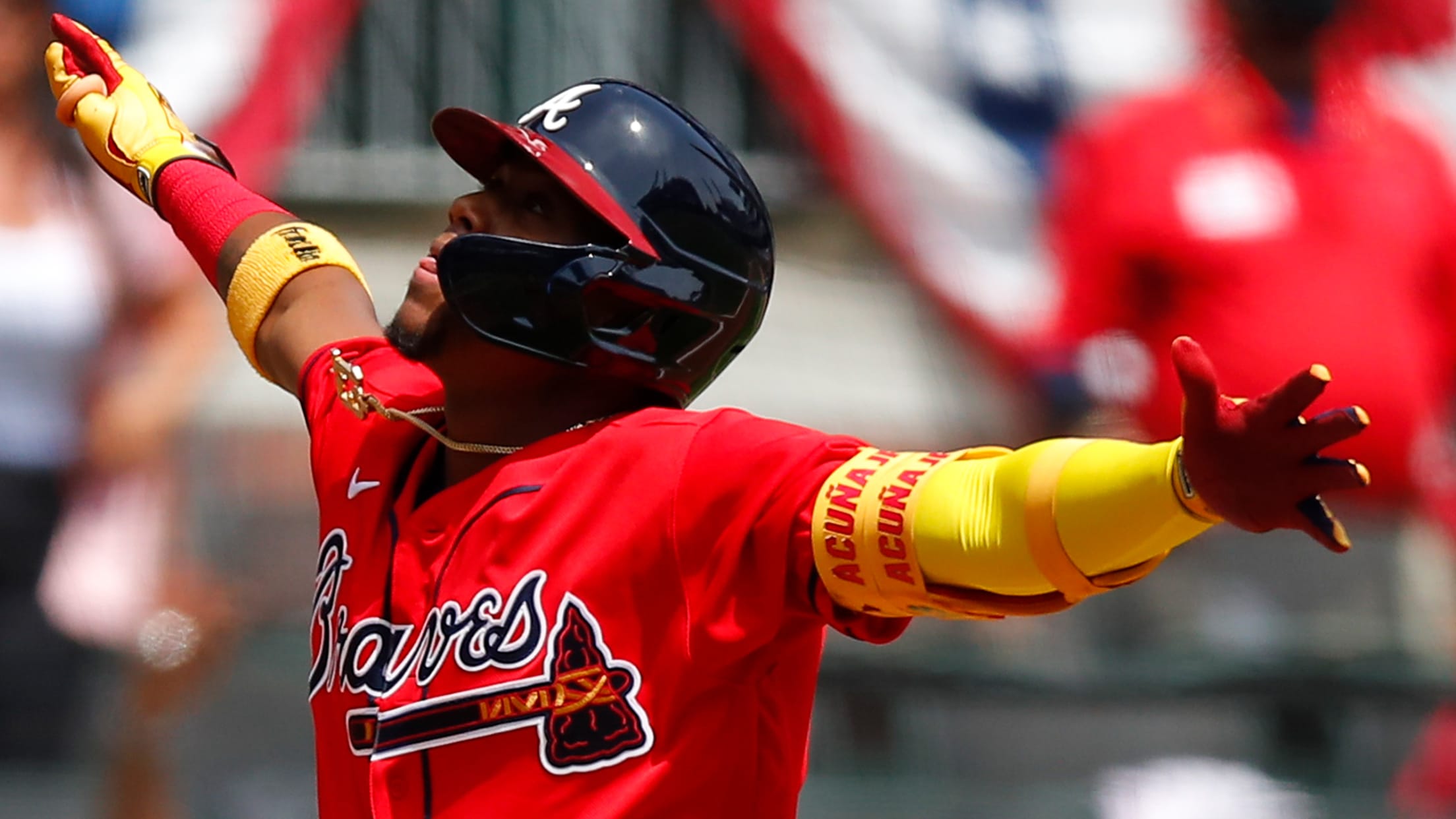 Ronald Acuña Jr. is hitting .327/.424/.702, leading or tied for the lead in the Majors in runs and home runs, and so you immediately know he's on another level, which is impressive enough in itself considering that he was already off to one of the most incredible career starts in
Notes: Freeman gets day off; Flowers back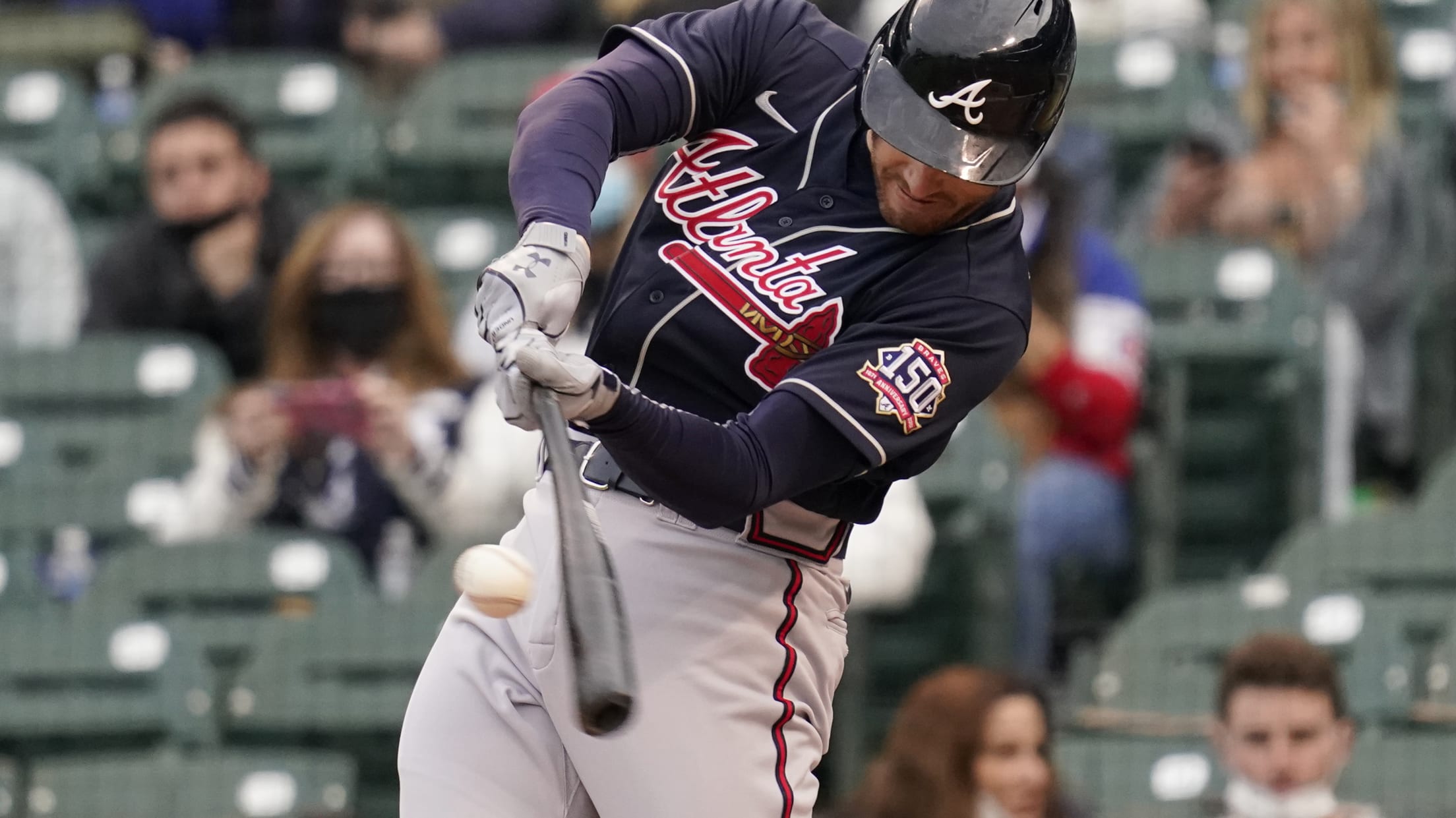 Braves manager Brian Snitker has felt Freddie Freeman's frustration through their daily conversations and saw the first baseman's body language become more negative over the past few days. So, Snitker felt quite comfortable keeping the reigning National League MVP out of the lineup for Thursday's series finale at Nationals Park.
1 bold prospect prediction for every team
Wander in the bigs this month? Our experts can see it happening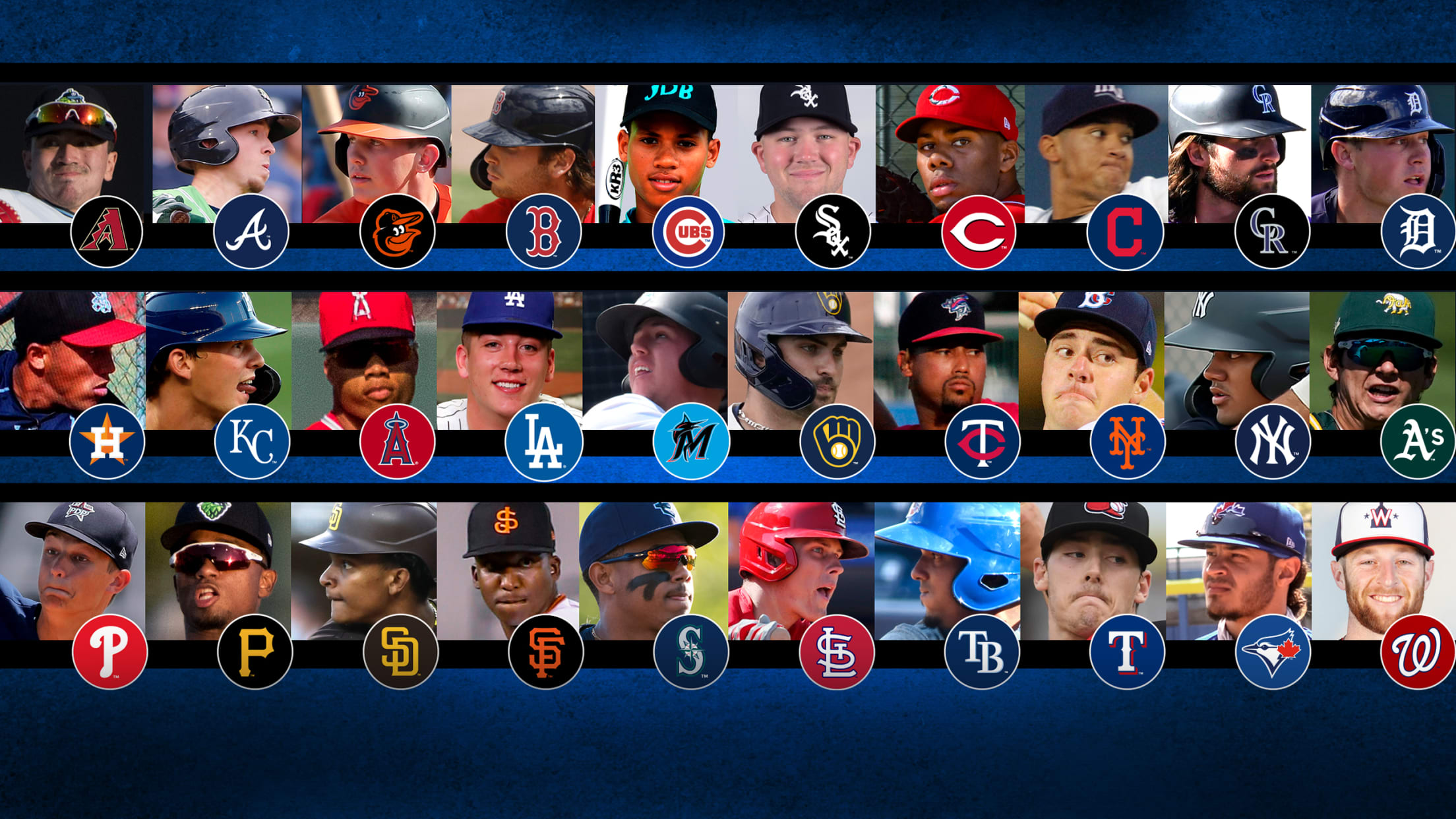 Covering prospects is a predictive business. Ranking players and talking to the folks whose job it is to project what they'll become, namely scouts and player development staff, is really all about prognostication. So we're not really going too far out of our comfort zone this week by providing a
Grand time for Braves in Fried's strong return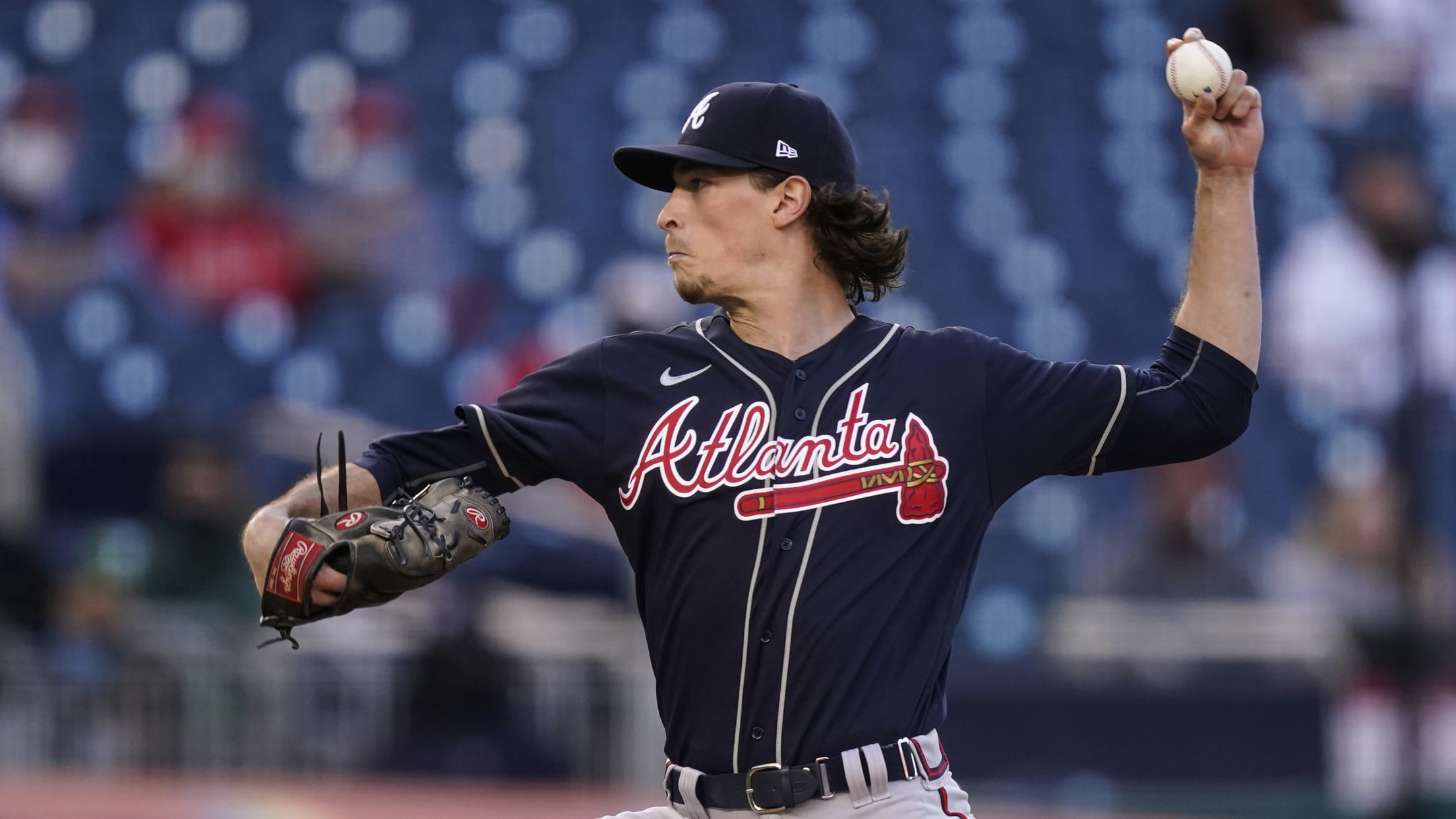 Marcell Ozuna extended the Braves' recent grand slam barrage, and William Contreras hit his first career home run. But as the Braves claimed a 5-3 win over the Nationals on Wednesday night at Nationals Park, a healthy Max Fried produced the most encouraging development, by looking much more like he
5 prospects who can make NL East impact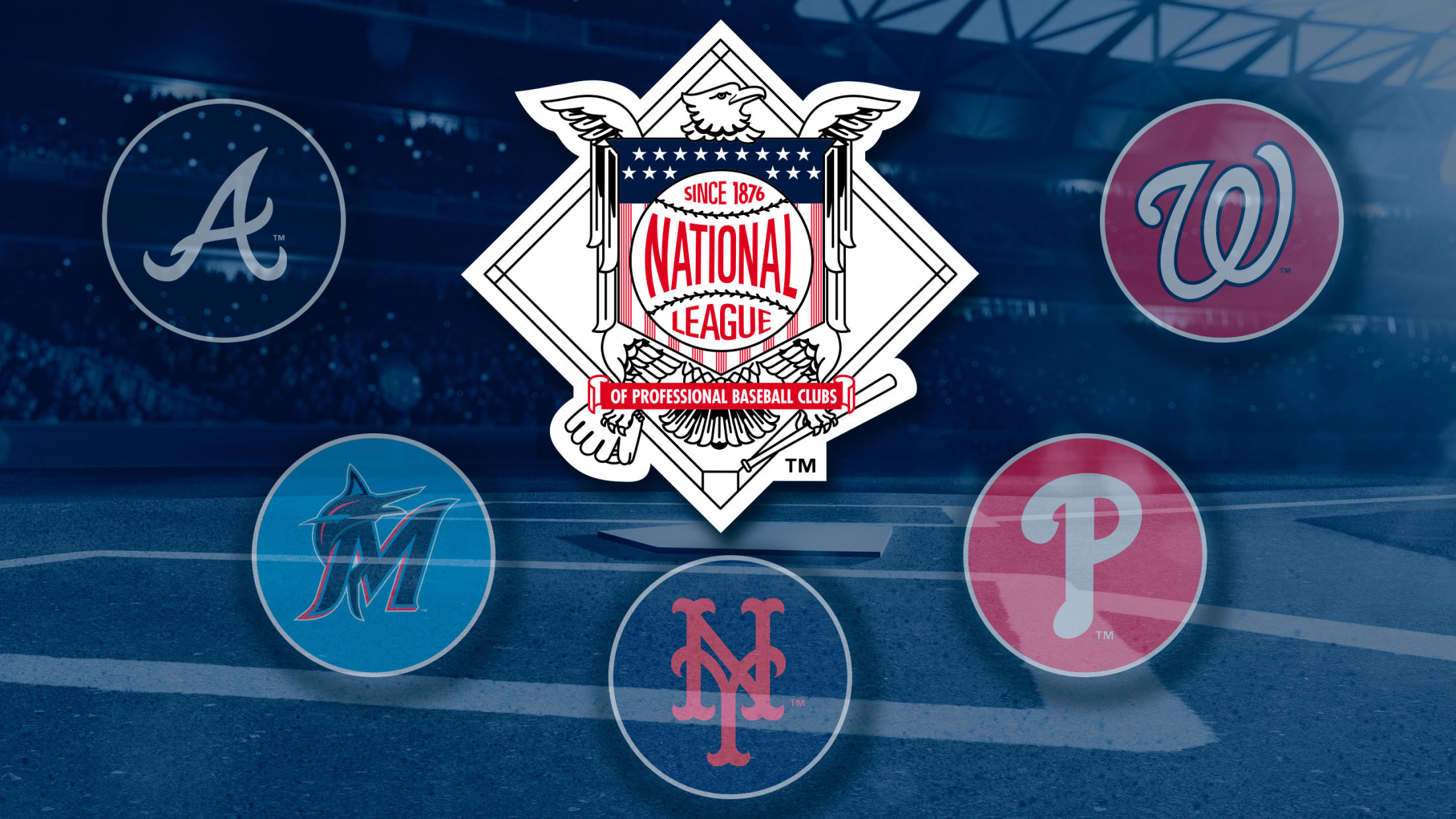 Every National League East is having trouble getting rolling for one reason or another. Each club could use some help. Maybe they will find some in their farm systems. Here is a look at one prospect from each organization who could make an impact with his respective team this season:
Wednesday's top prospect performers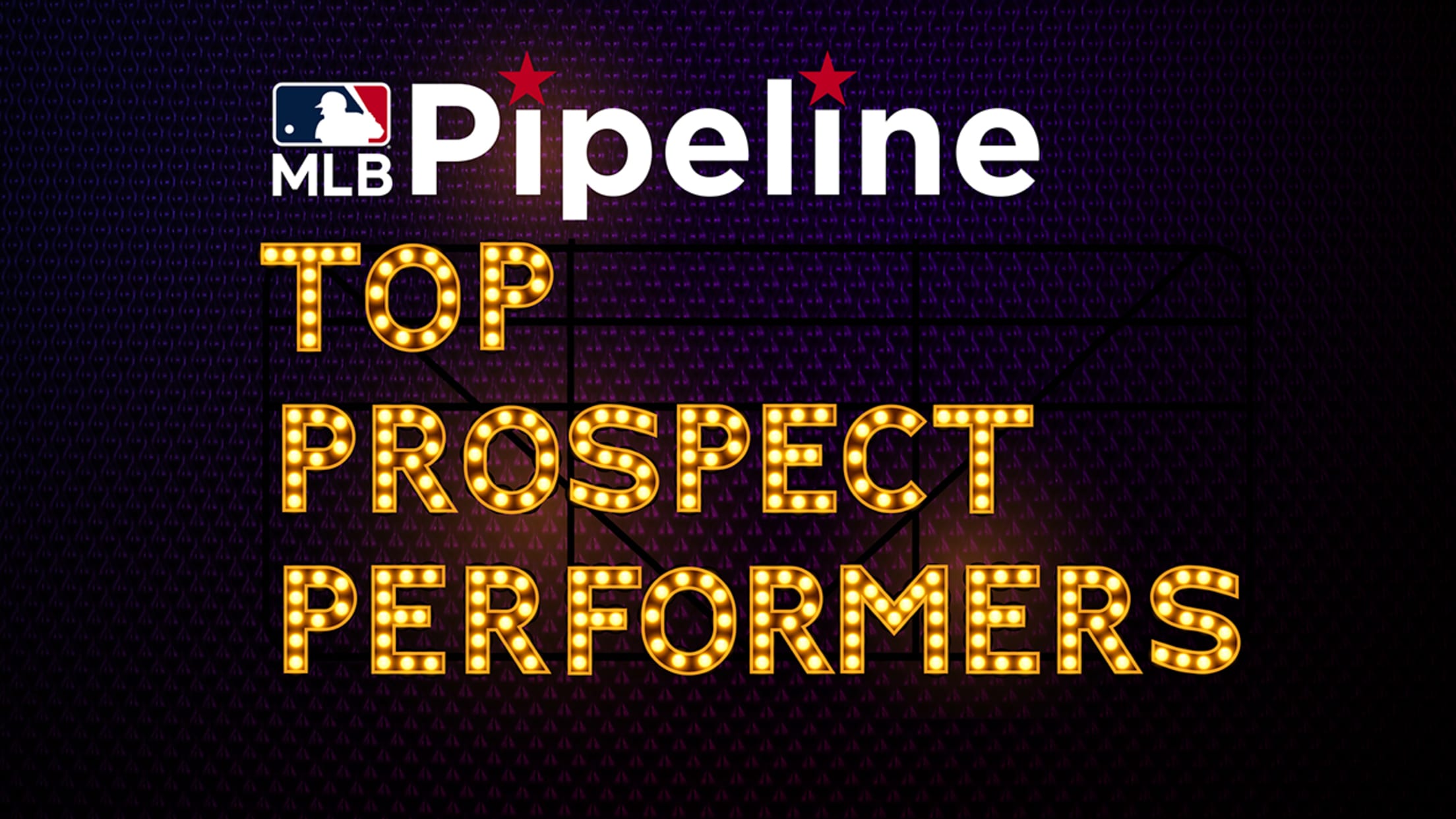 Here's a look at Wednesday's top Minor League performers from each team's Top 30 Prospects list:
Braves Vault: Maddux dekes the catcher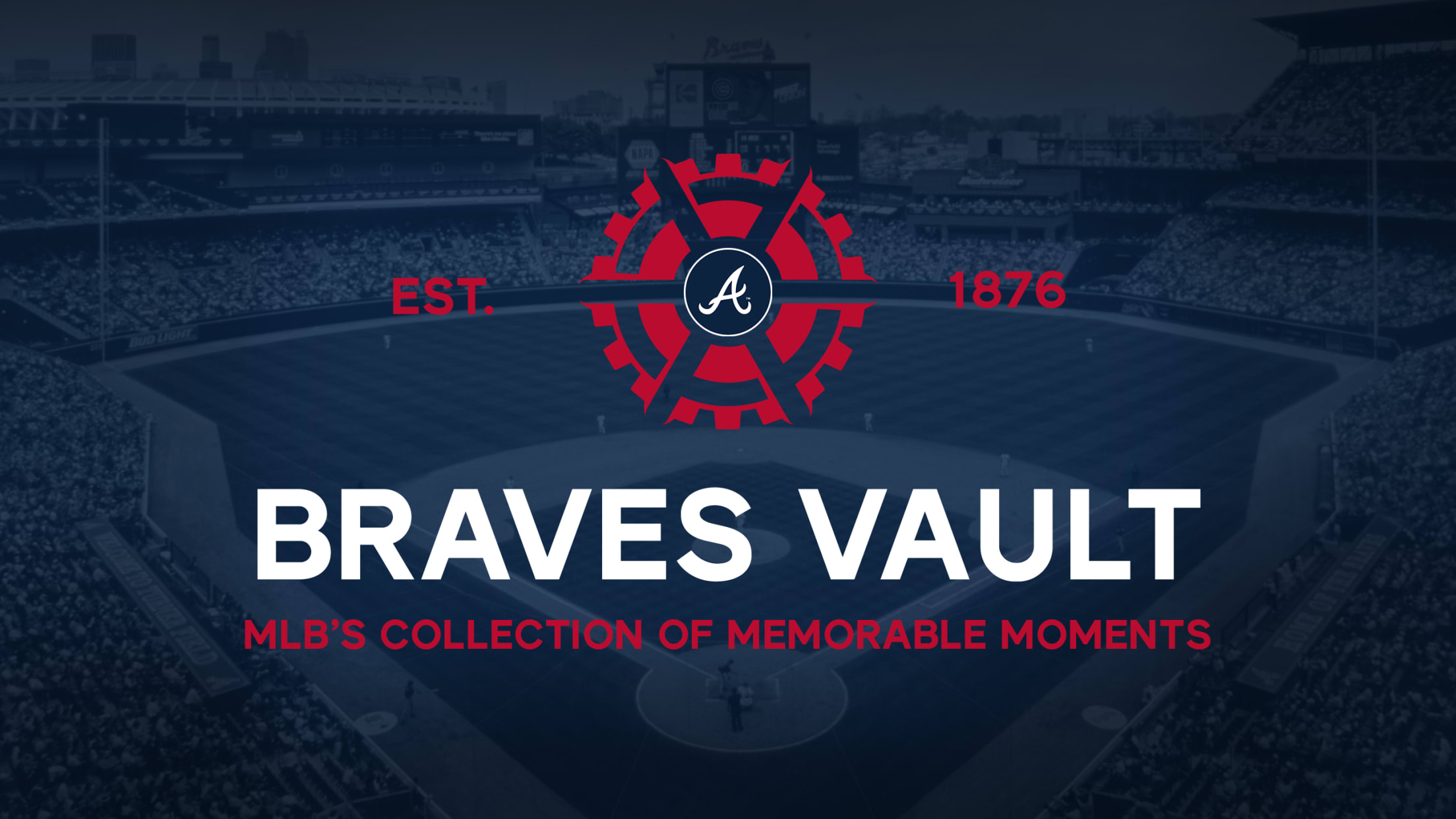 MLB.com is digging back into its massive video vault to uncover classic plays that you have loved, forgotten about or, perhaps, are discovering for the very first time. Watch these moments and many, many more on the MLB Vault YouTube page.
Mock draft: No Leiter, Rocker at No. 1?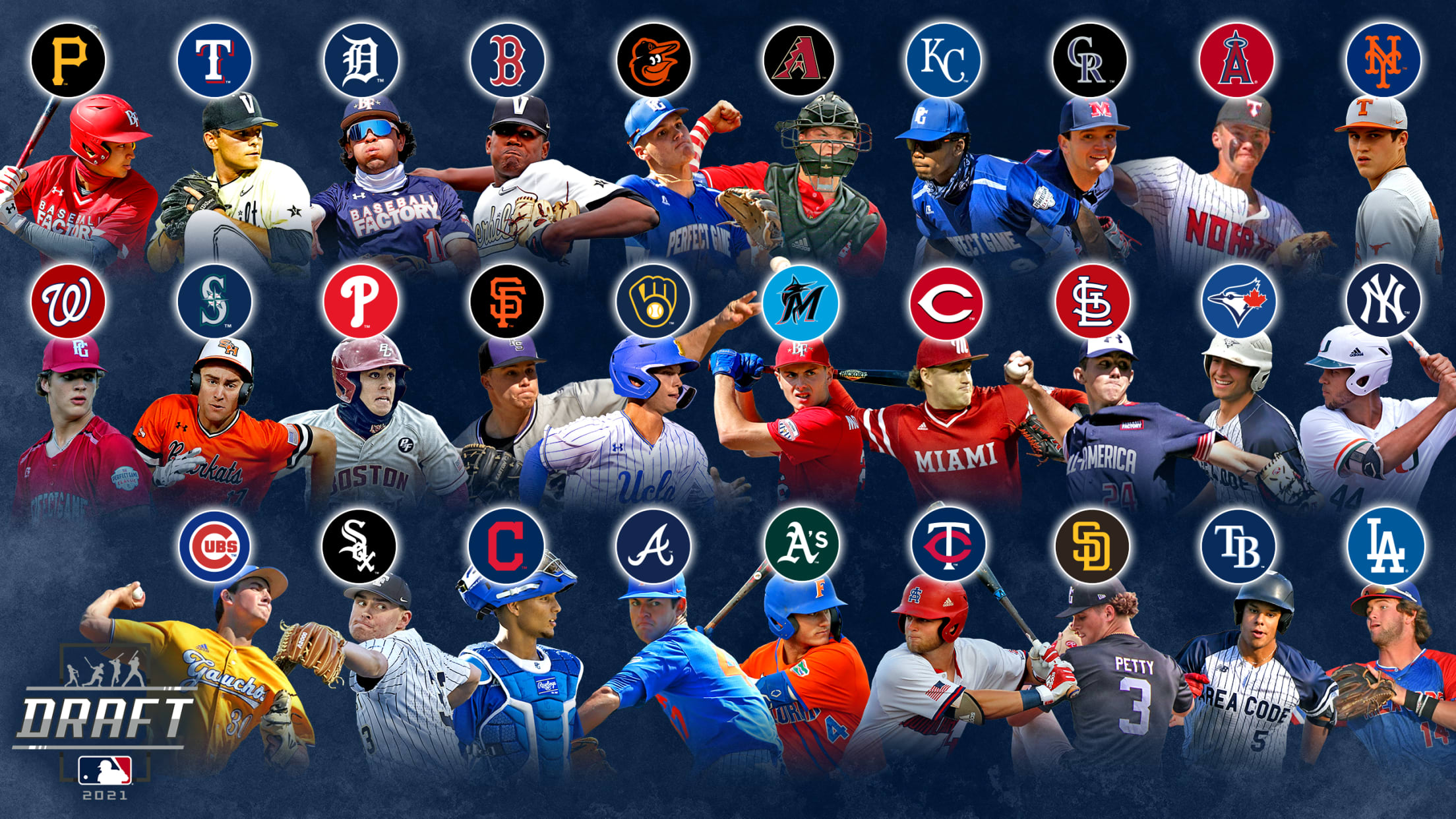 In previous years, we'd be roughly a month away from the Draft at this point and the picture would be coming into clearer focus. But with the event pushed back to July 11 and teams having less history than ever on college players because of the pandemic, it's still very
Another HR, this one a slam, as Ynoa cruises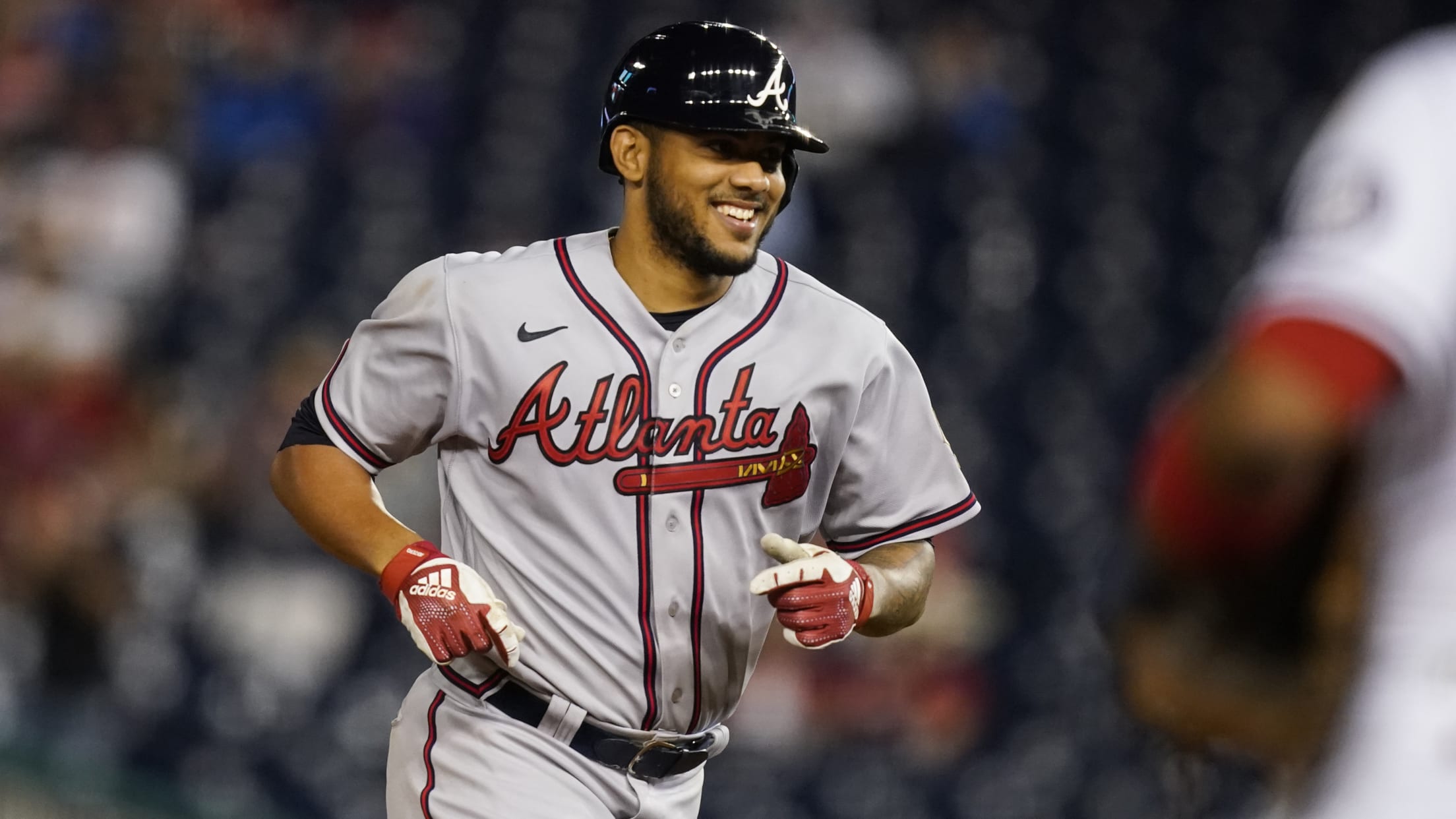 With his second home run in as many starts, it's fair to say that Huascar Ynoa has rightfully earned the nickname of "Designated Huascar." In addition to allowing just one unearned run over seven innings, the Braves right-hander put the game out of reach with a grand slam in Atlanta's
Acuña first to 10 HRs in 2021: 'It feels good'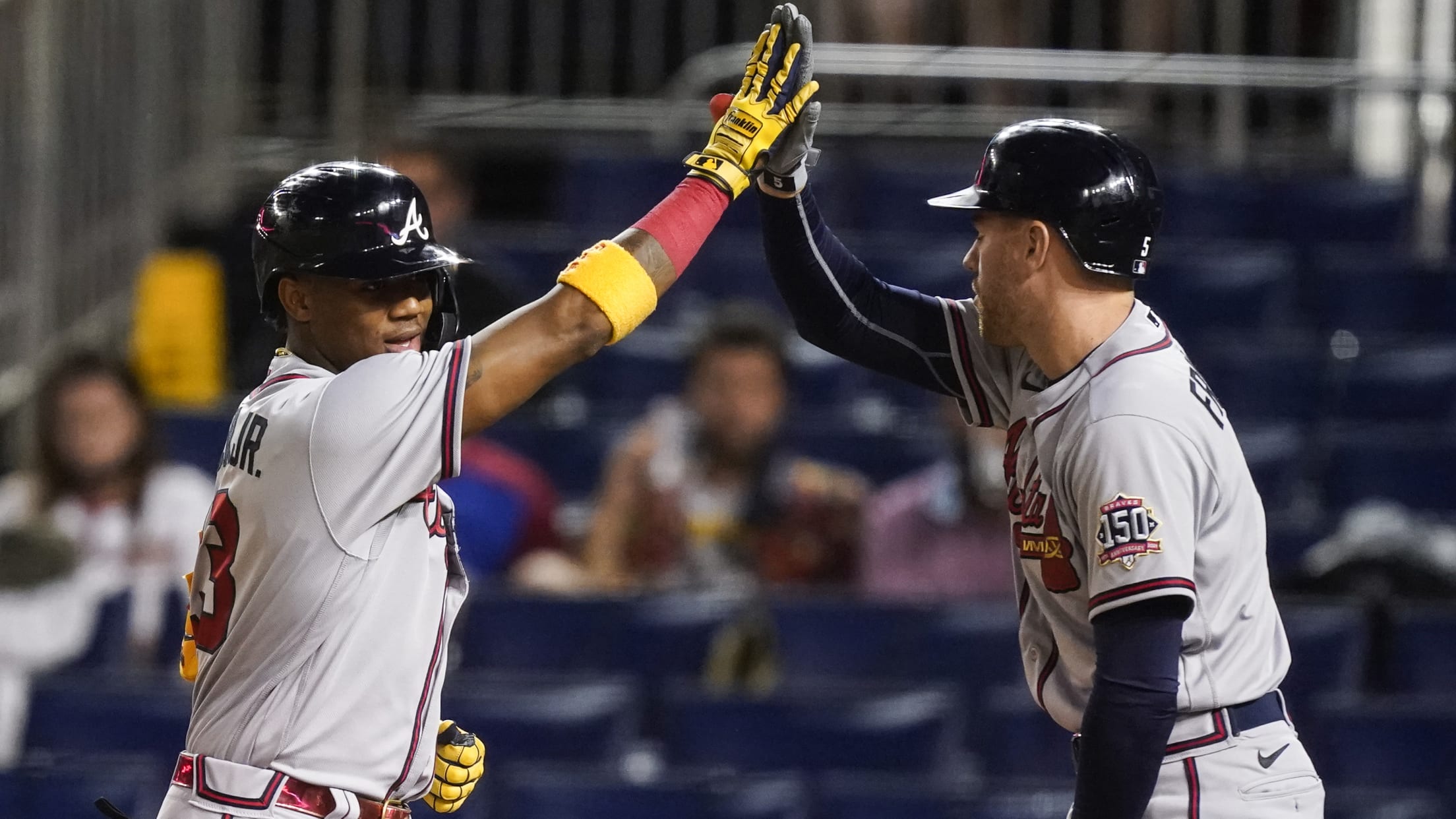 Just a day after receiving National League Player of the Month honors, Ronald Acuña Jr. collected his 10th home run of the season and helped the Braves to a 6-1 win at Nationals Park on Tuesday night. "It feels good, but you know the most important thing is that we
Anderson makes Rookie Power Rankings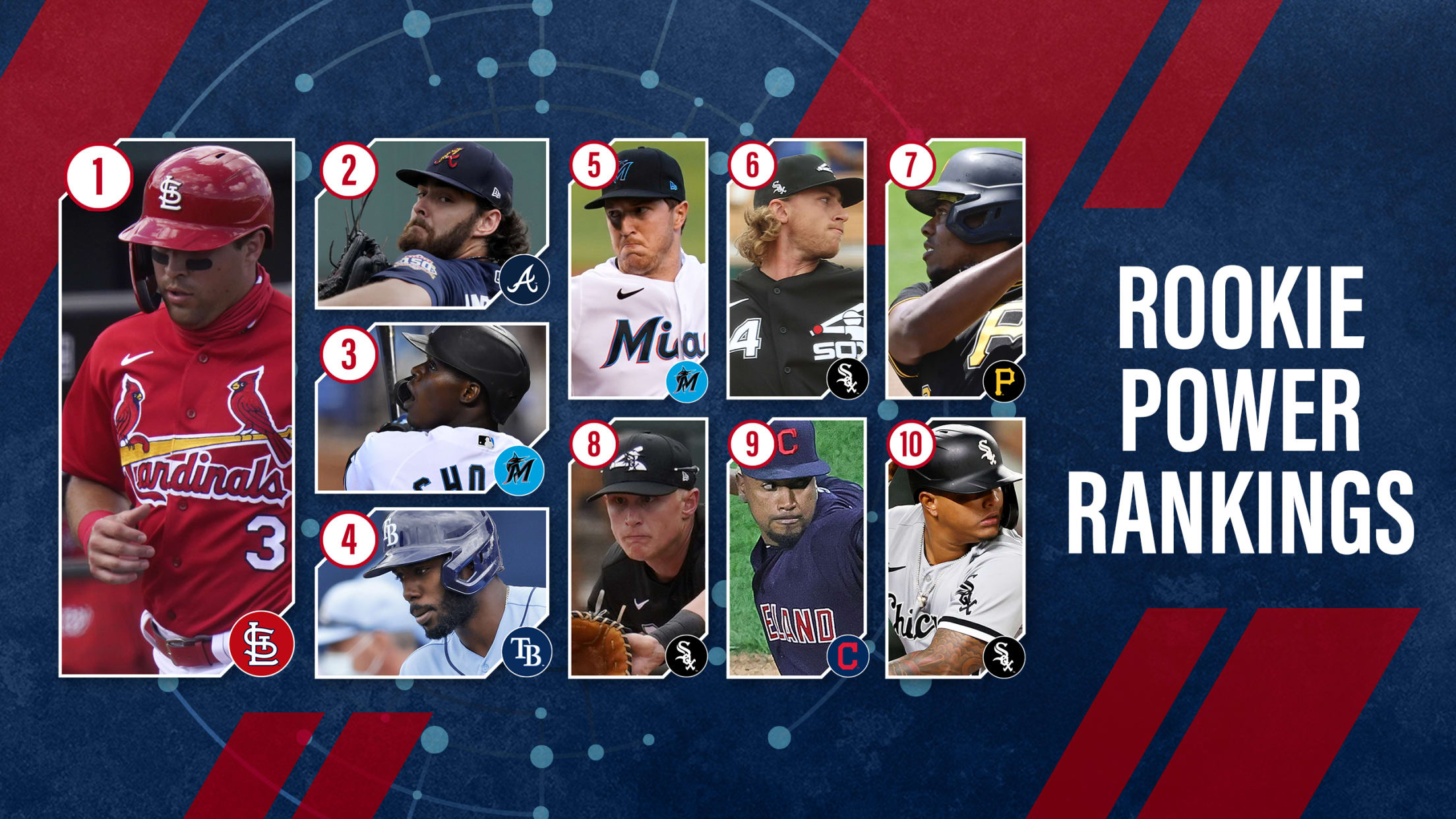 We have a new leader in the Rookie Power Rankings. Some of that is because of a slower return from injury than anticipated from our previous leader, Ke'Bryan Hayes, some of it is because of the continued production of our new No. 1, Dylan Carlson. A full month of big
Tuesday's top prospect performers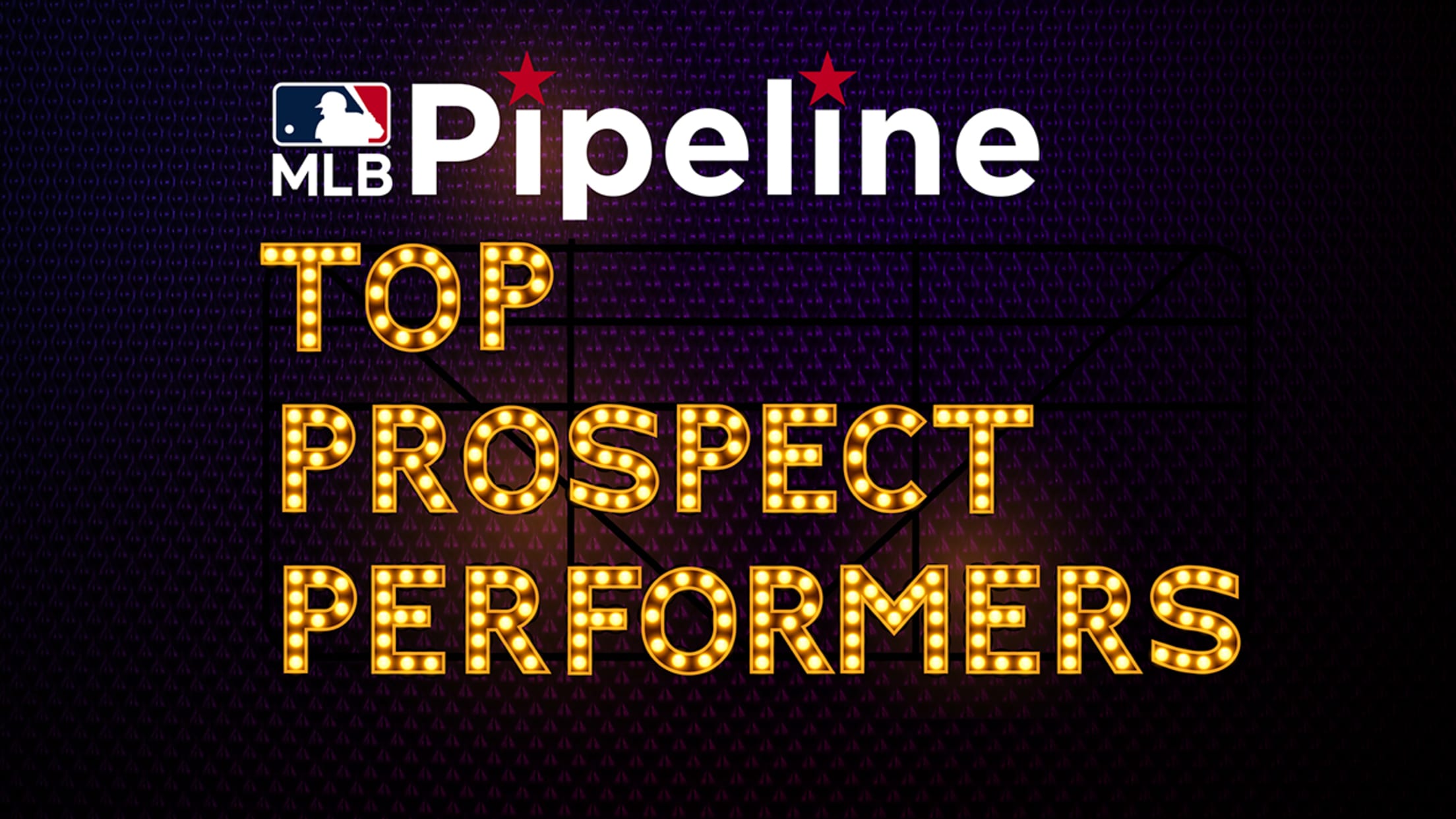 Here's a look at Tuesday's top Minor League performers from each team's Top 30 Prospects list: