Donaldson's 2 homers propel Braves past Tribe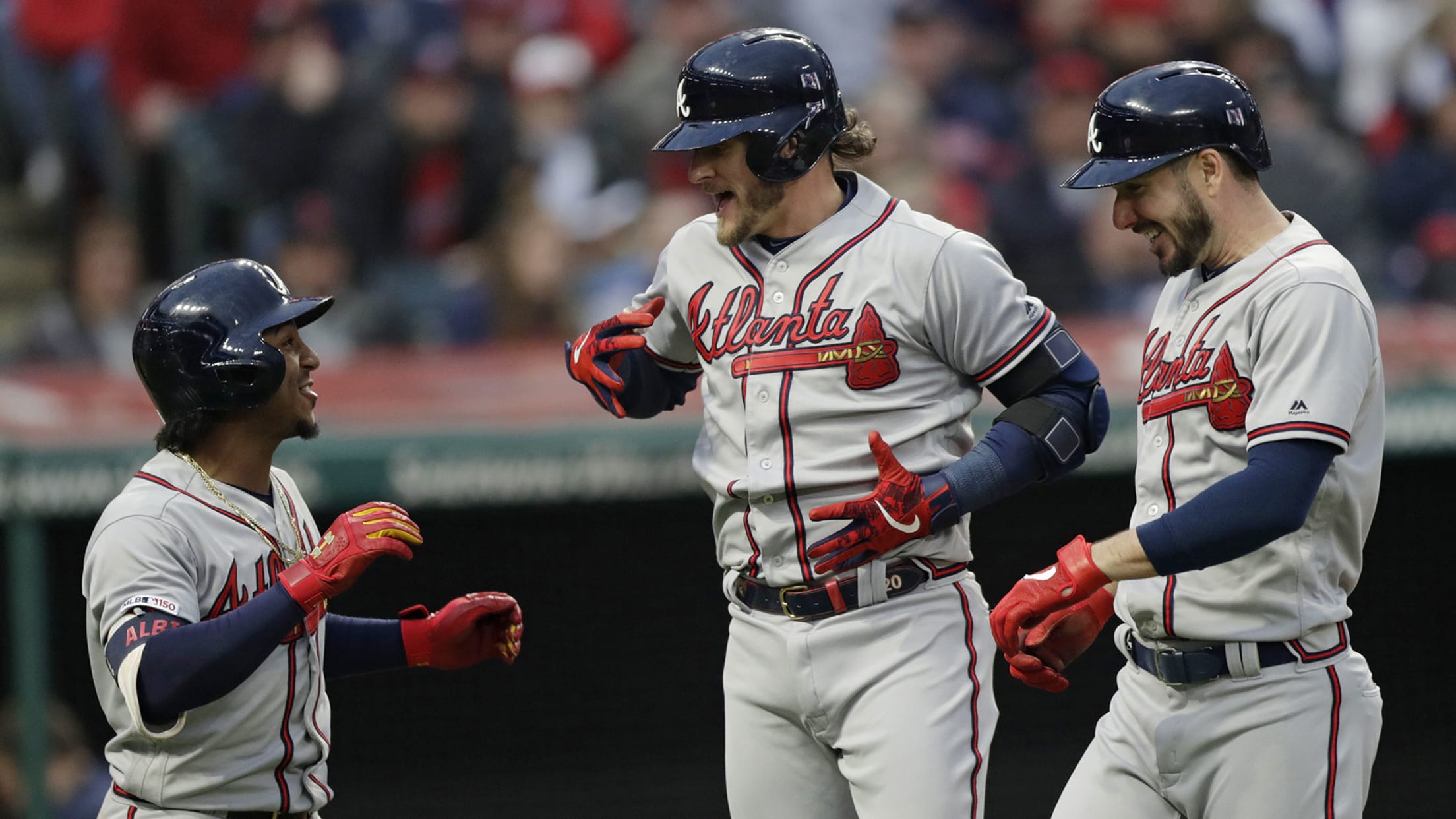 CLEVELAND -- It would be an exaggeration to refer to Progressive Field as Josh Donaldson's "old stomping grounds," as he only suited up for the Indians in 16 games at the end of 2018, when he was trying to prove himself healthy and they were trying to get a late-season
Fried draws comparison to reigning Cy winner
Indians manager likens young Braves lefty to Rays' Snell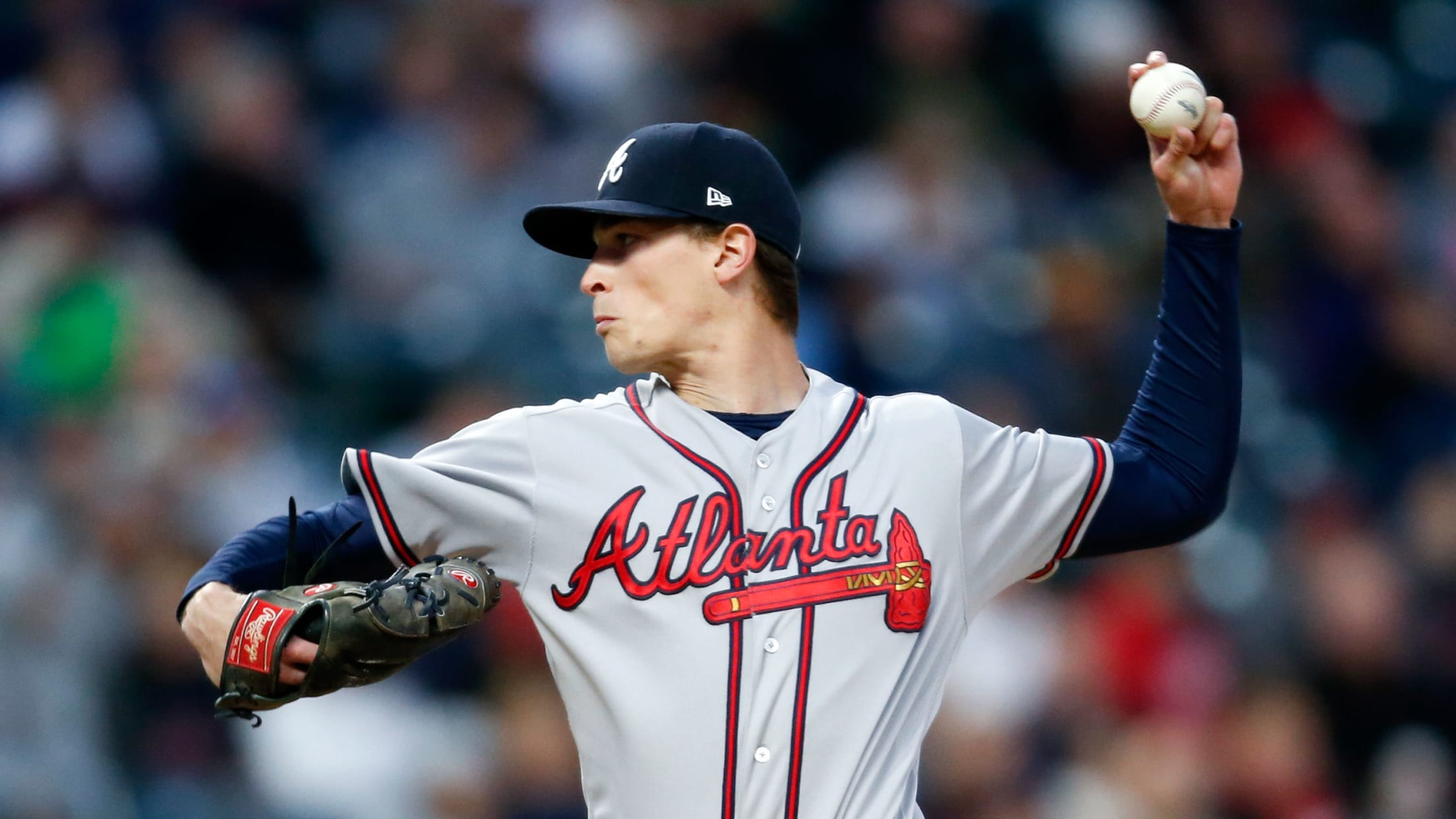 CLEVELAND -- A true breakout season tends to have certain signature moments, and one appeared to arrive for Max Fried on Sunday night. Fried's early season brilliance has benefited the Braves and earned him attention in Atlanta, but the stuff and self-assurance he showed in front of a national audience
Freeman on Bauer: 'He hasn't done his research'
Braves star reacts to curious comments from Tribe right-hander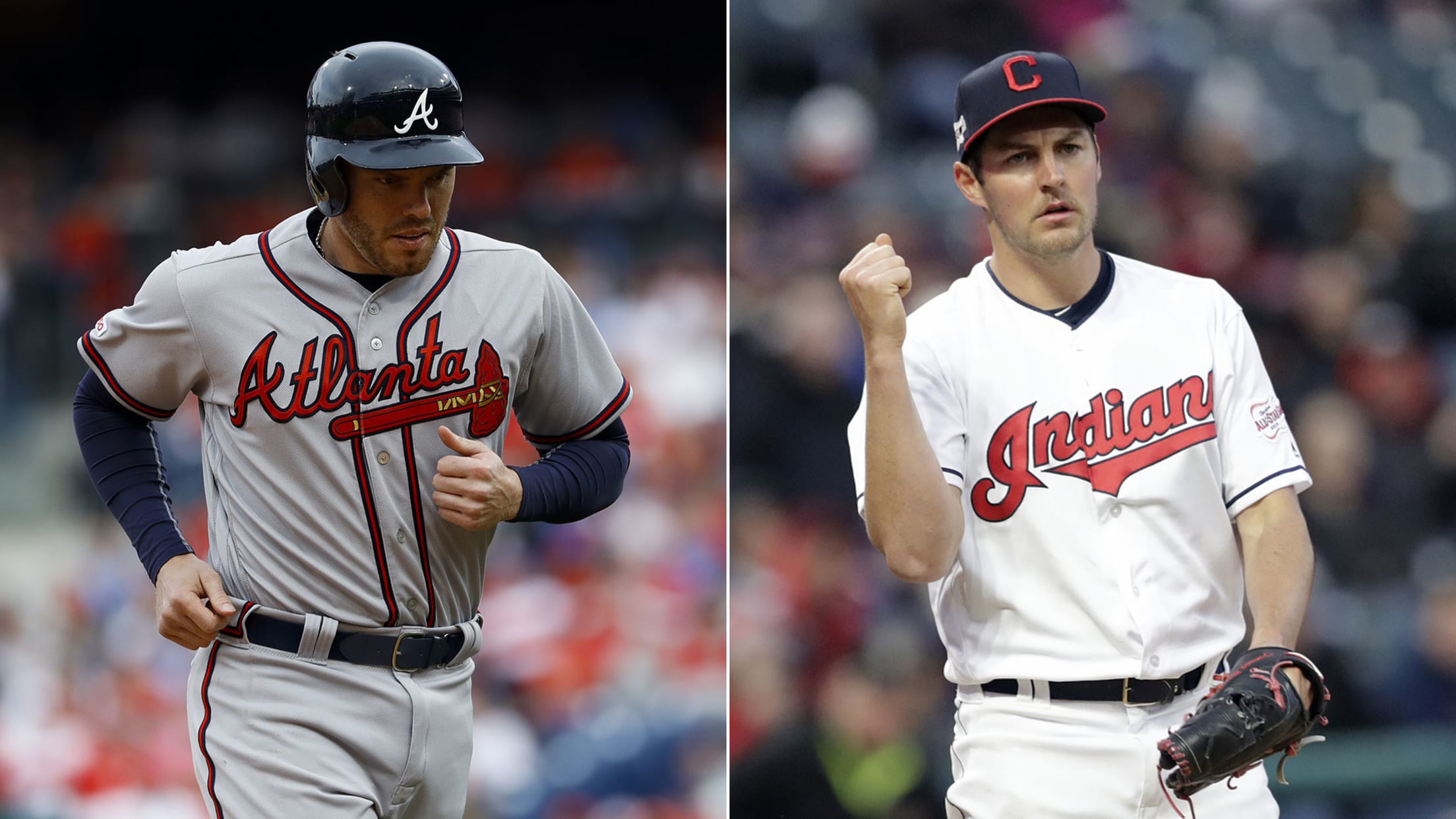 CLEVELAND -- The tone was critical. The words were… complimentary? Add it all up, and Trevor Bauer's postgame comments about the Braves' bats after Atlanta's comeback, 8-7 victory at Progressive Field on Saturday night were certainly curious. "It didn't seem like they wanted to hit tonight," said Bauer, who went
Need for speed: 1 flamethrower for each team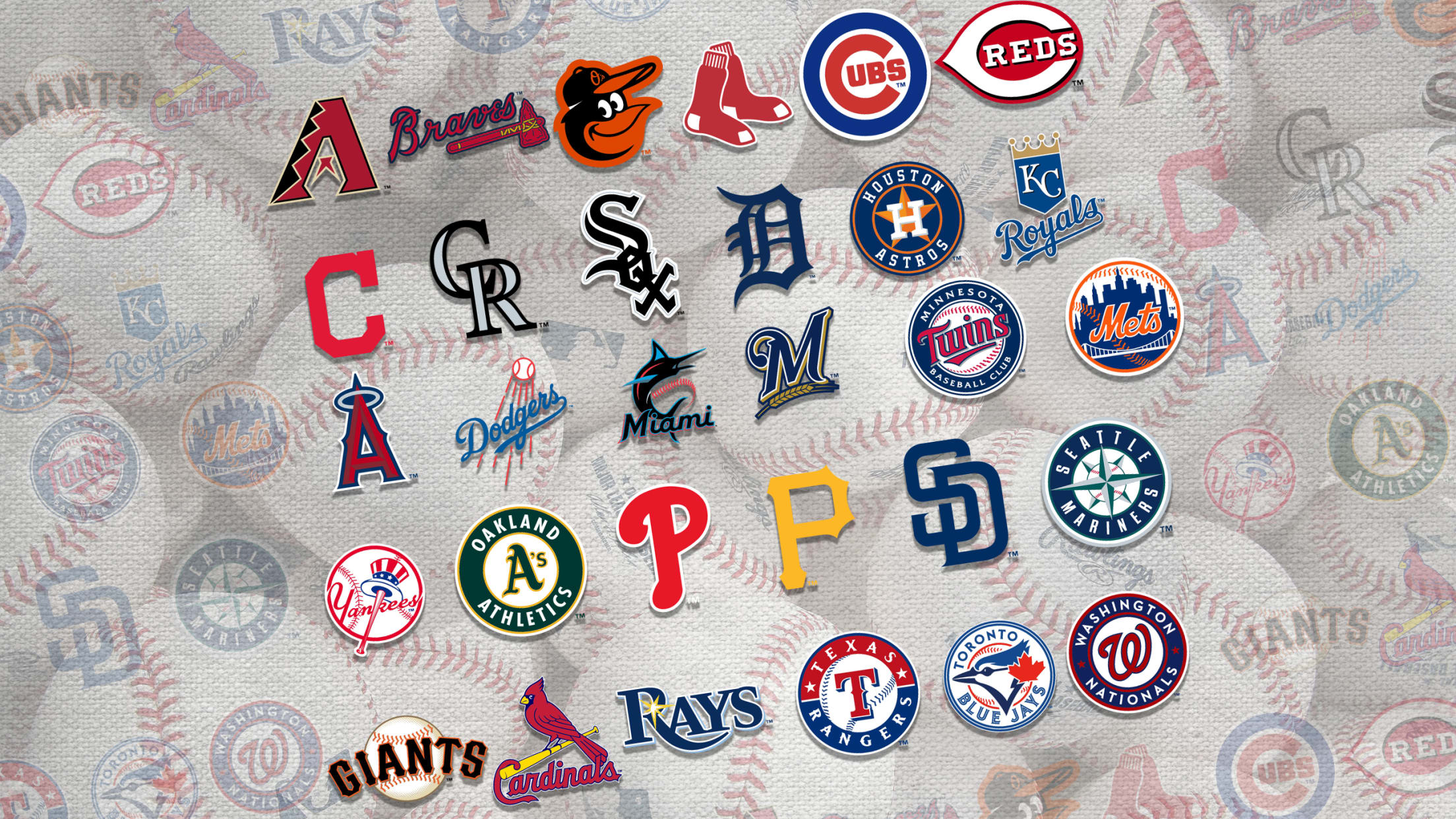 Let's not kid ourselves: the story of baseball in the year 2019 is velocity. Remember back when FOX telecasts used to show a flame going WHOOSH! every time a pitch went over 95 mph? They'd have to do that every pitch now. Pitchers throw harder now than at any time
Sunday's top prospect performers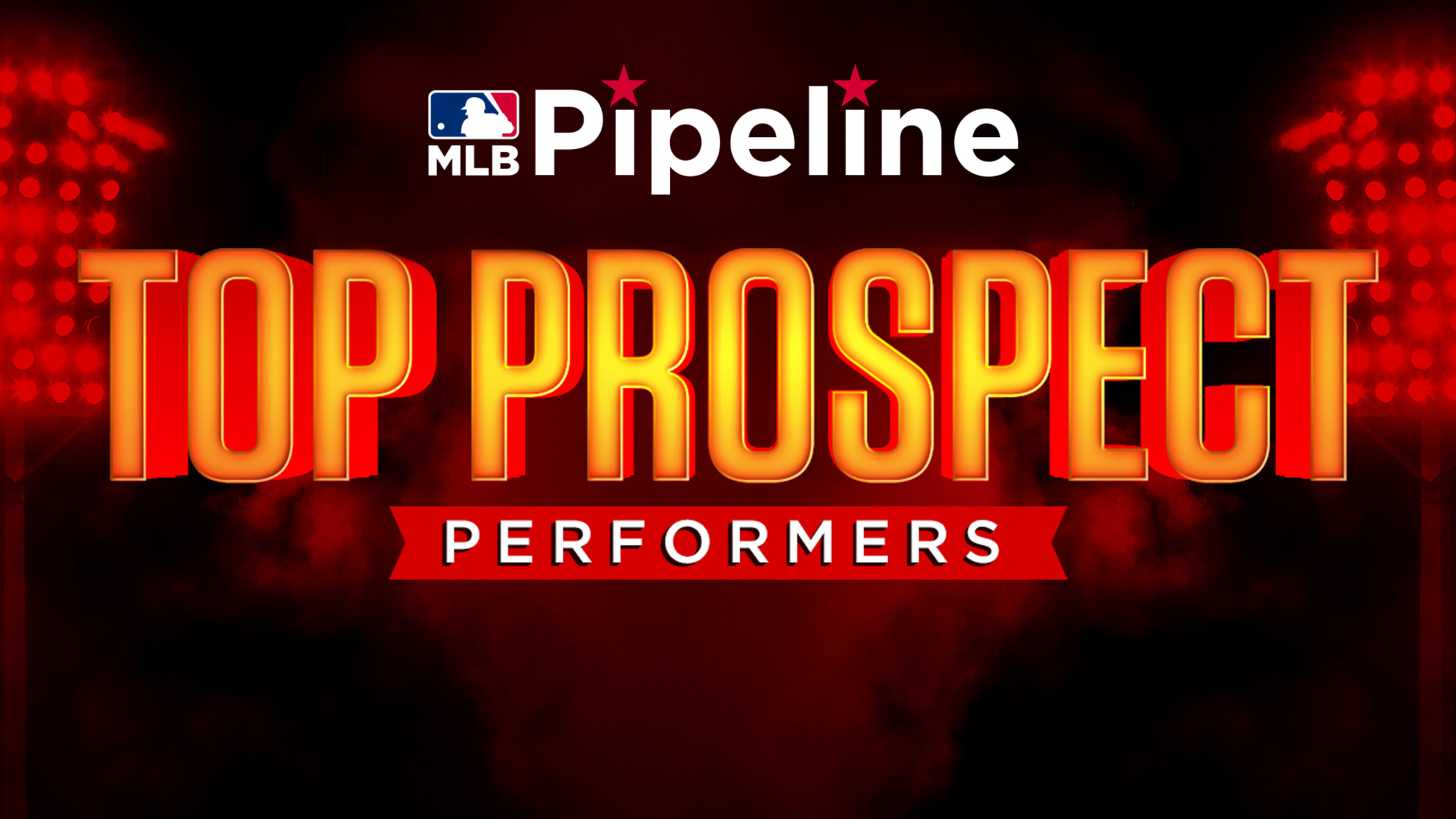 A host of Rockies Top 30 prospects paced Triple-A Albuquerque's offense in a historic win on Sunday as the Isotopes trounced Tacoma, 23-2. Sam Hilliard (Rockies' No. 9), Josh Fuentes (No. 10), Yonathan Daza (No. 14) and Roberto Ramos (No. 26) all had monster games, combining for 12 hits, 16
Crazy 8! Braves cap 8-run rally with 5-run 9th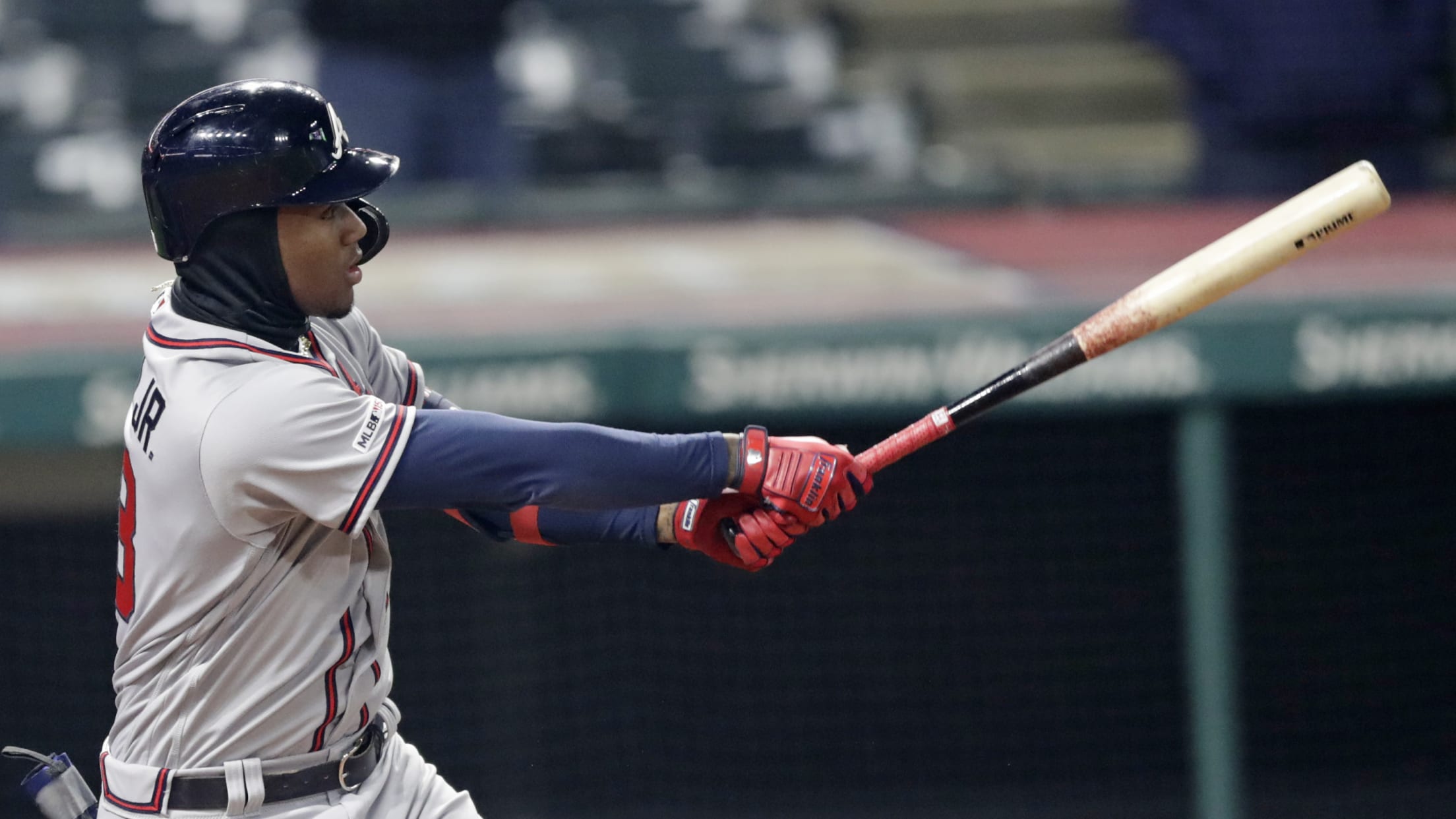 CLEVELAND -- The group of reporters approached Braves closer A.J. Minter's locker in the visiting clubhouse at Progressive Field, and this time it didn't have the feel of an inquisition. "A good one this time," Minter said with a smile. Yes, for one day -- or, at the least, one
Braves' 26th man keys doubleheader split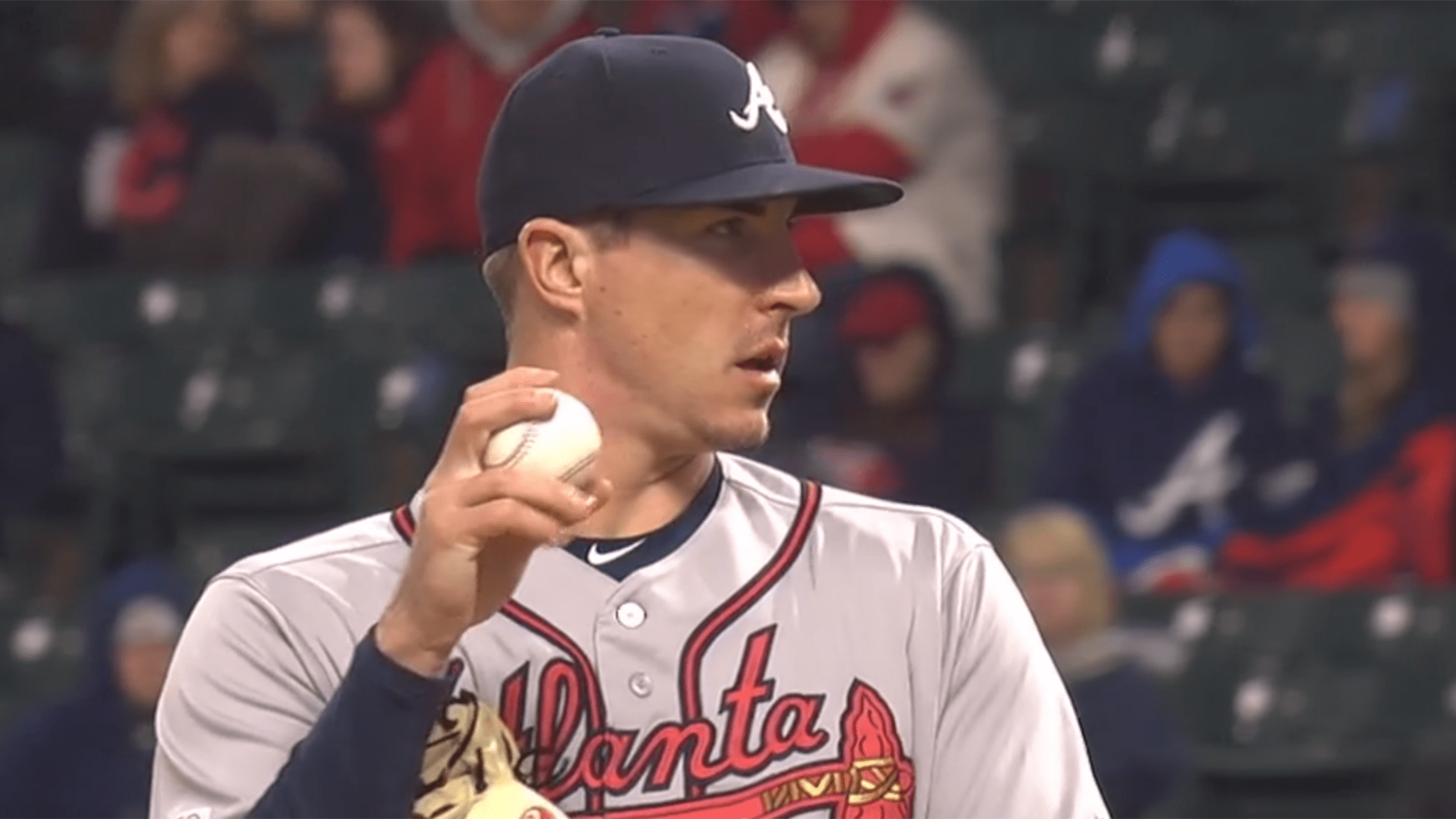 CLEVELAND -- Shane Carle knew the drill. Here today, gone tomorrow. Literally. That's the life of the 26th man, added to the big league roster strictly for Saturday's doubleheader against the Indians. But No. 26 on the roster was, you could say, No. 1 in the result. Because while Ronald
Teheran, 'pen walk Braves into trouble again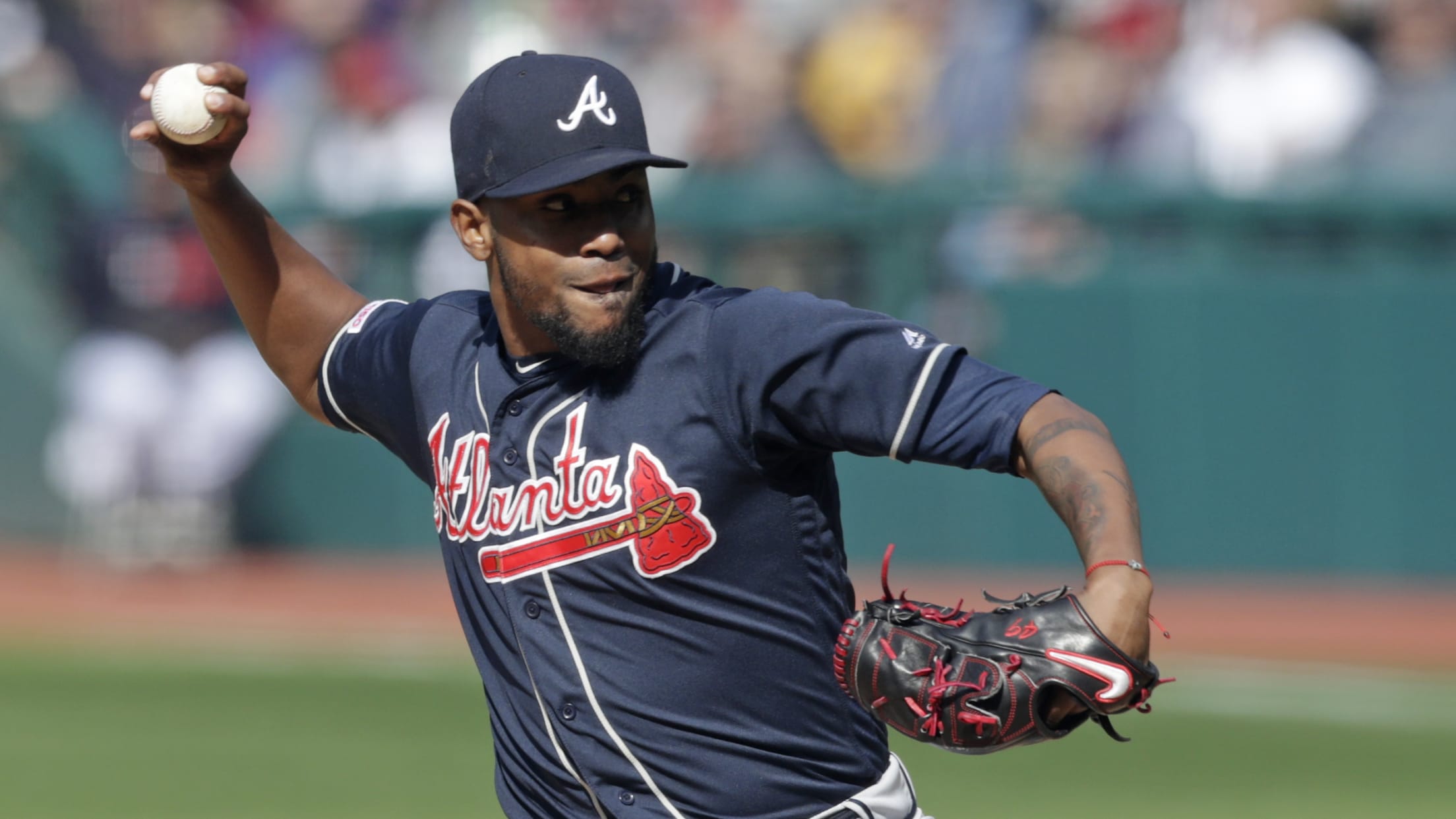 CLEVELAND -- In the third trip through the opponents' order, Julio Teheran didn't have it. Which meant he had to hand it over to the bullpen in the fifth inning. Which, as you know if you've been following along thus far in the 2019 season, spelled trouble for the Braves
Soroka impresses in debut but Braves fall again
Right-hander K's 6 in first 2019 start, could add stability to bullpen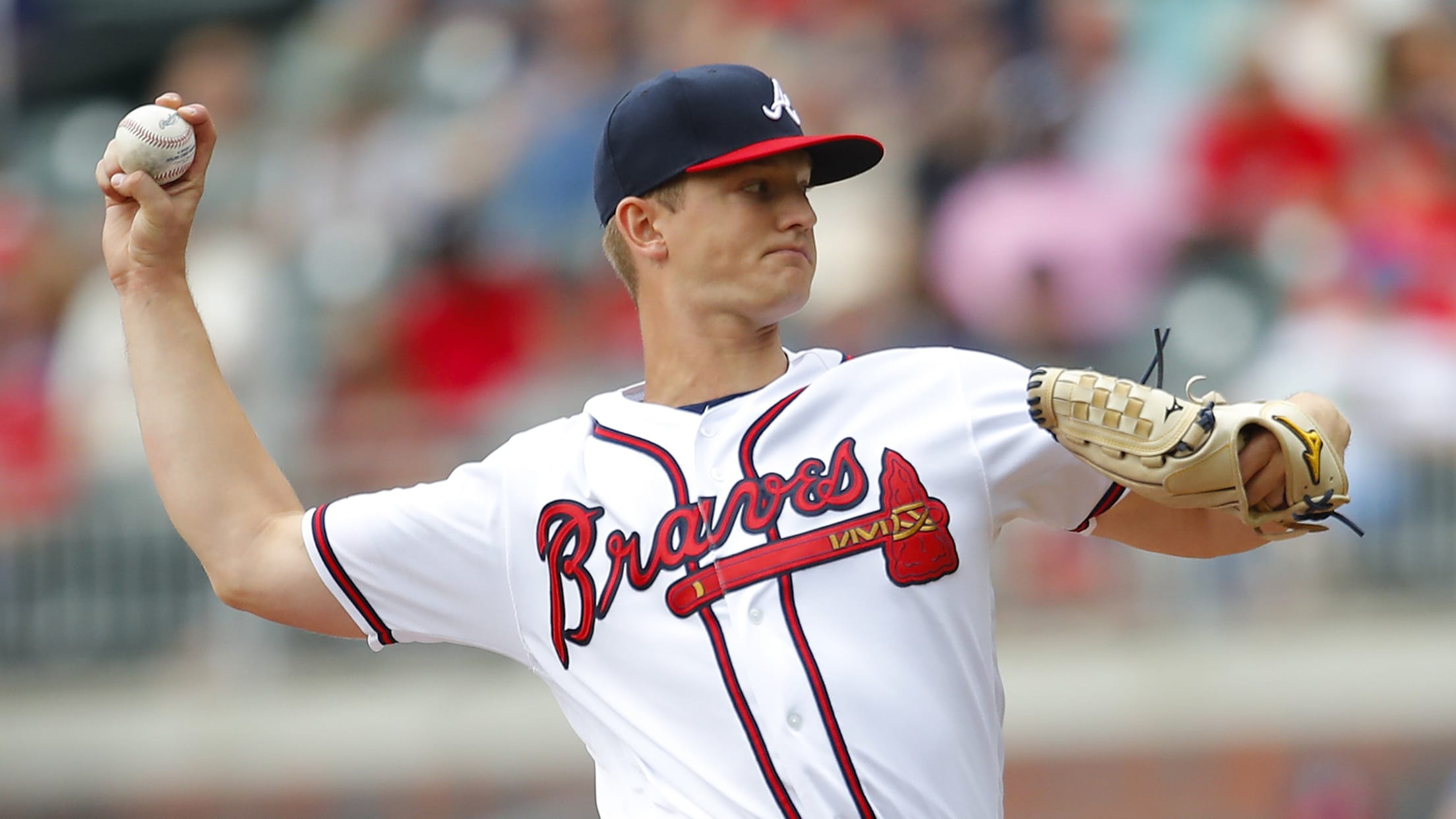 ATLANTA -- At some point over the next few days and weeks, the Braves will attempt to fix a bullpen which crumbled near the end of a 2-5 homestand that concluded with Thursday afternoon's 4-1 loss to the D-backs. But regardless of what transpires, the value of the bullpen will
Here's each team's closer of the future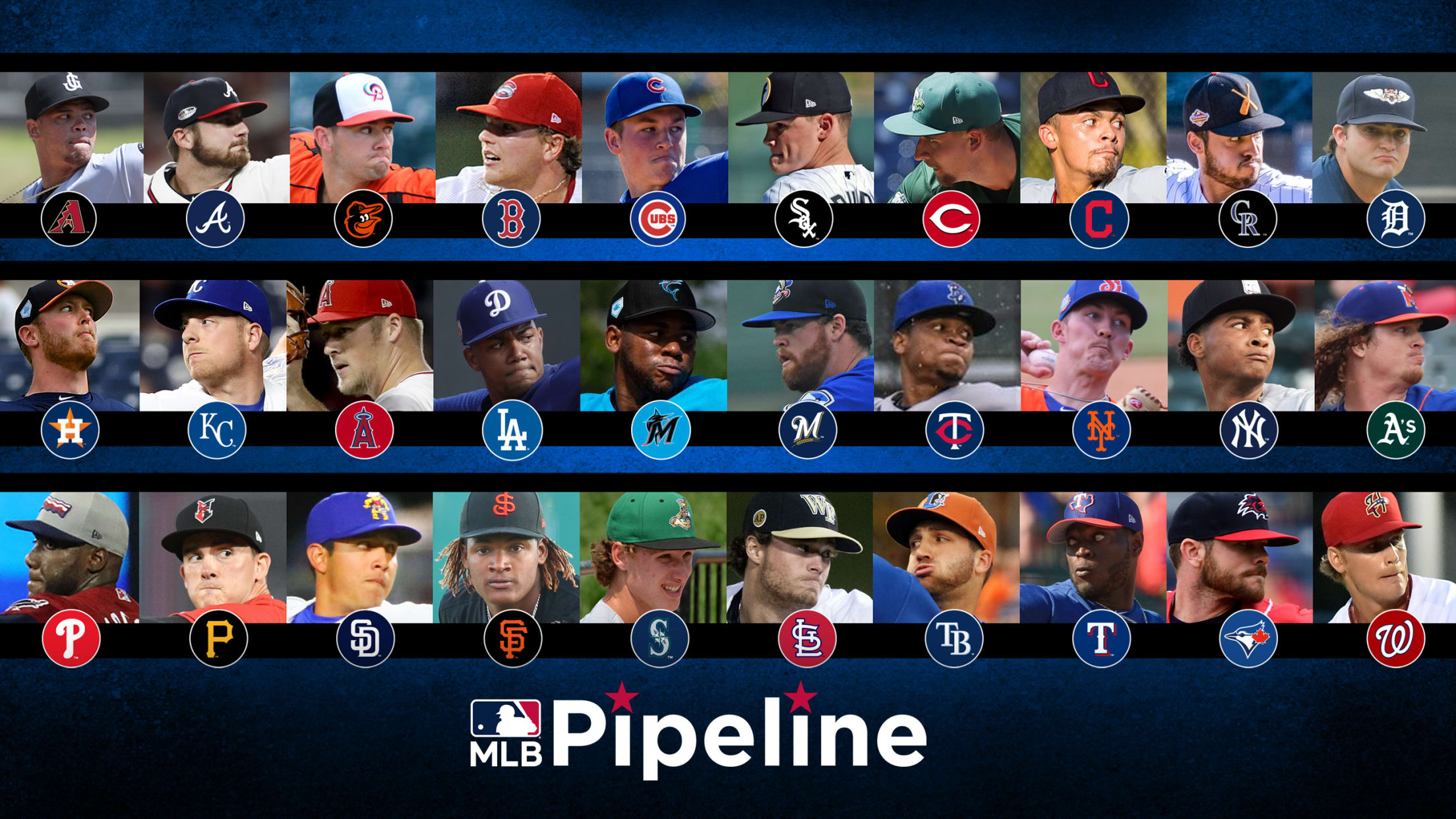 Identifying future closers isn't easy. Mariano Rivera, baseball's all-time saves leader and only unanimous Hall of Famer, began his pro career as a starter. So did Edwin Diaz and Wade Davis, the league leaders in saves a year ago, and many other pitchers who are nailing down the ninth inning
Each NL East team's secret weapon is ...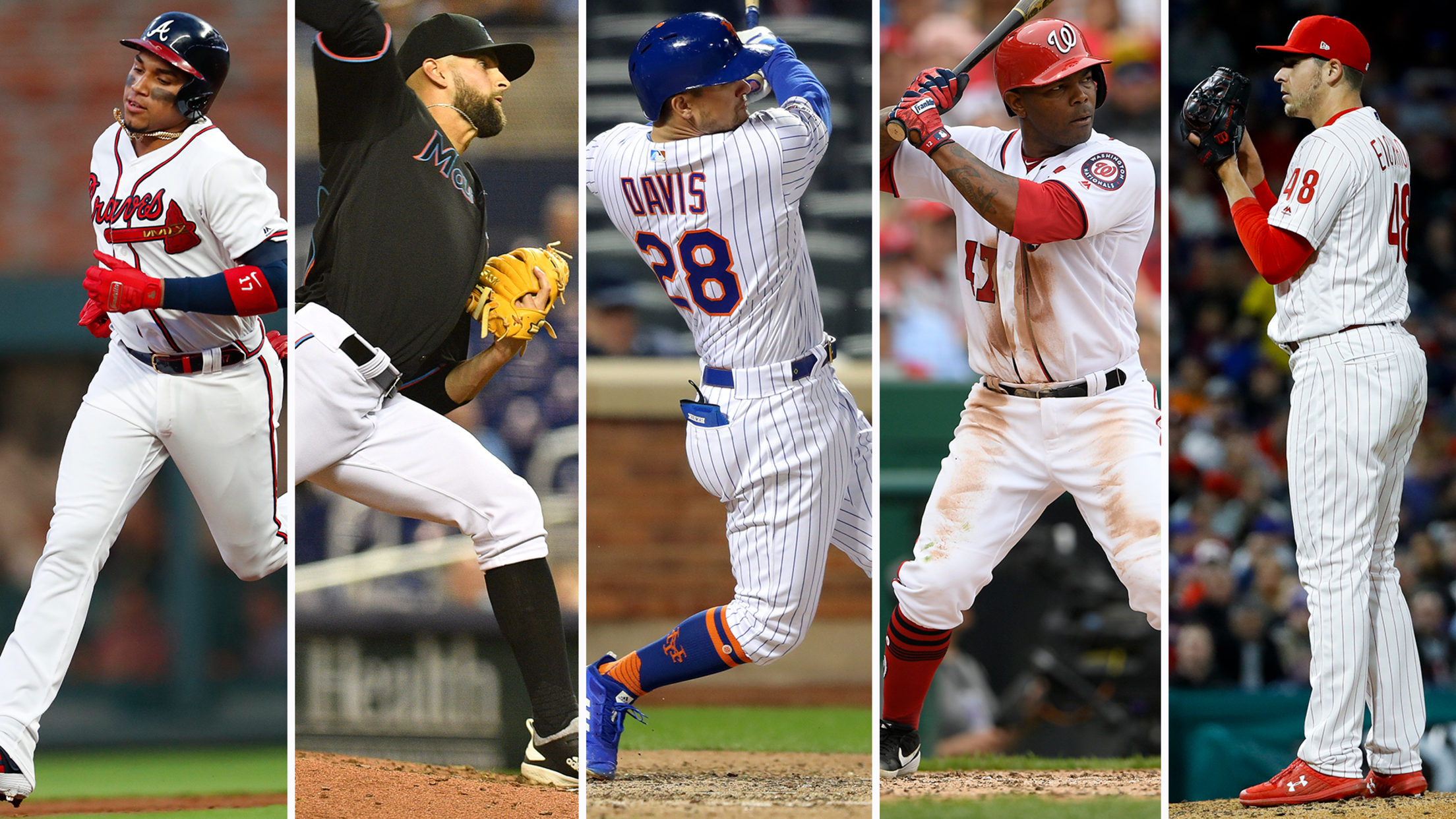 It will take more than sluggers, aces and closers to win the National League East this season. It will take role players and fifth starters and middle relievers, too. It might take somebody or something that nobody is expecting at all. We are talking about secret weapons, of course. It
Gausman K's 10, Biddle scuffles in 10th
Reliever walks three after error; McCann doubles in return from injured list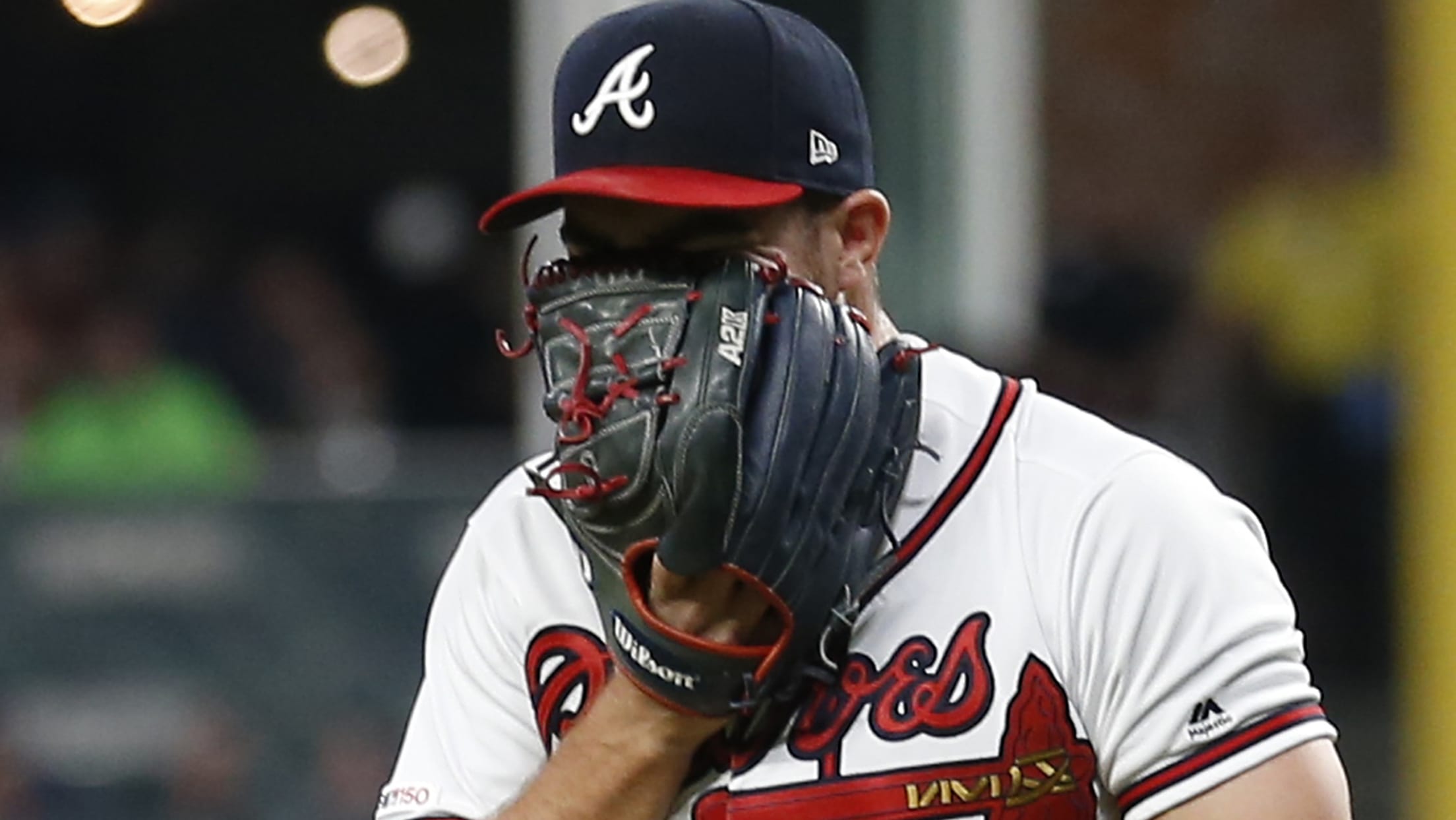 ATLANTA -- Following Wednesday night's 3-2, 10-inning loss to the D-backs at SunTrust Park, Braves manager Brian Snitker did not hesitate when he was asked if Jesse Biddle's recent struggles are more mental than physical. "It's a mental thing," Snitker said. "It absolutely is. Against right-handers, it's fine. But it's
Vizcaino out for '19; Braves quiet on Kimbrel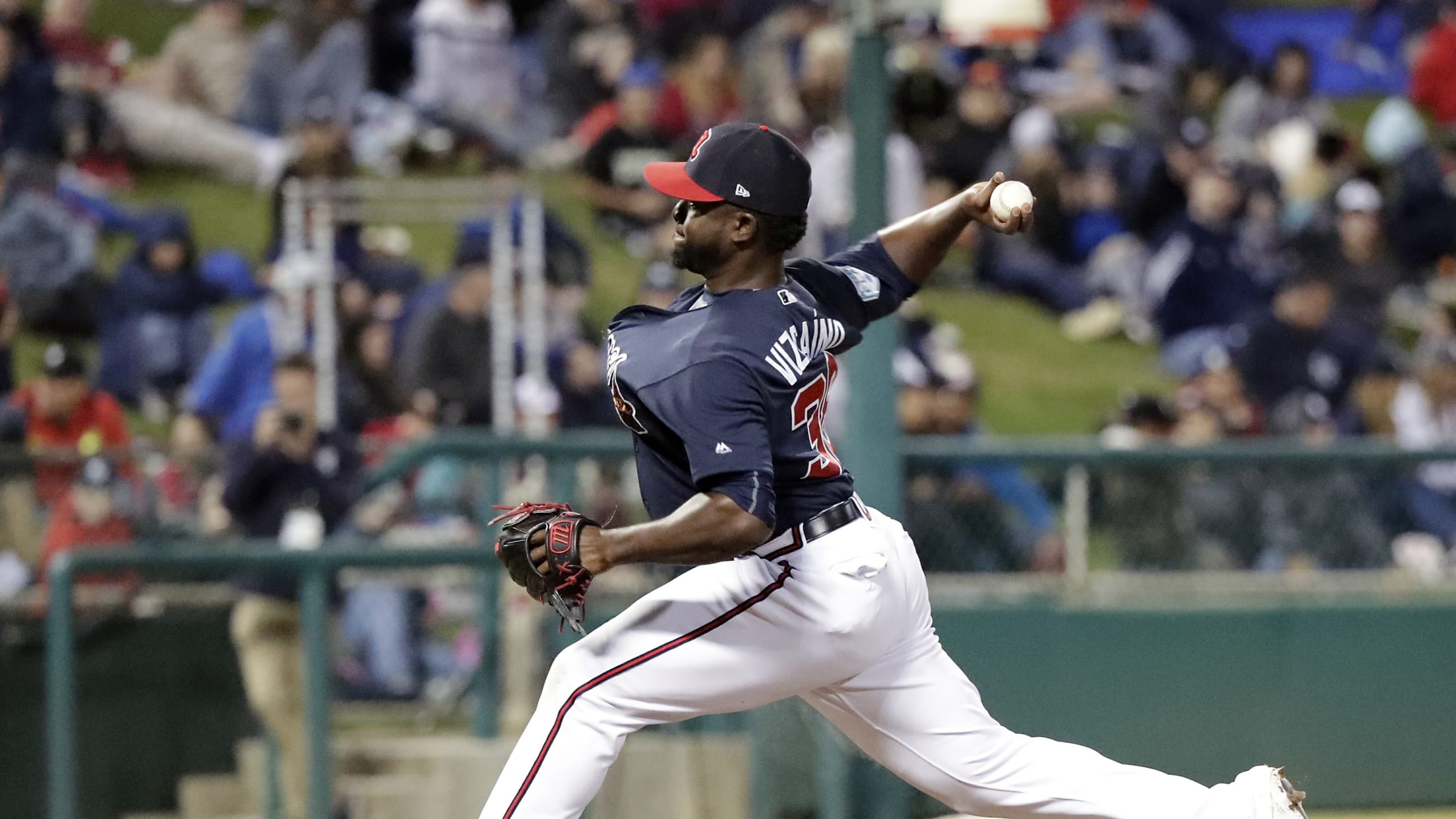 ATLANTA -- When Braves general manager Alex Anthopoulos heard some "We want Kimbrel" chants after his bullpen faltered during Tuesday night's 9-6 loss to the D-backs, he playfully asked one of his staff members if they had gone out in the stands to join in the chorus. Still, even after
Bullpen can't back Fried, offense vs. D-backs
Acuna, Albies homer as young pitcher posts another impressive start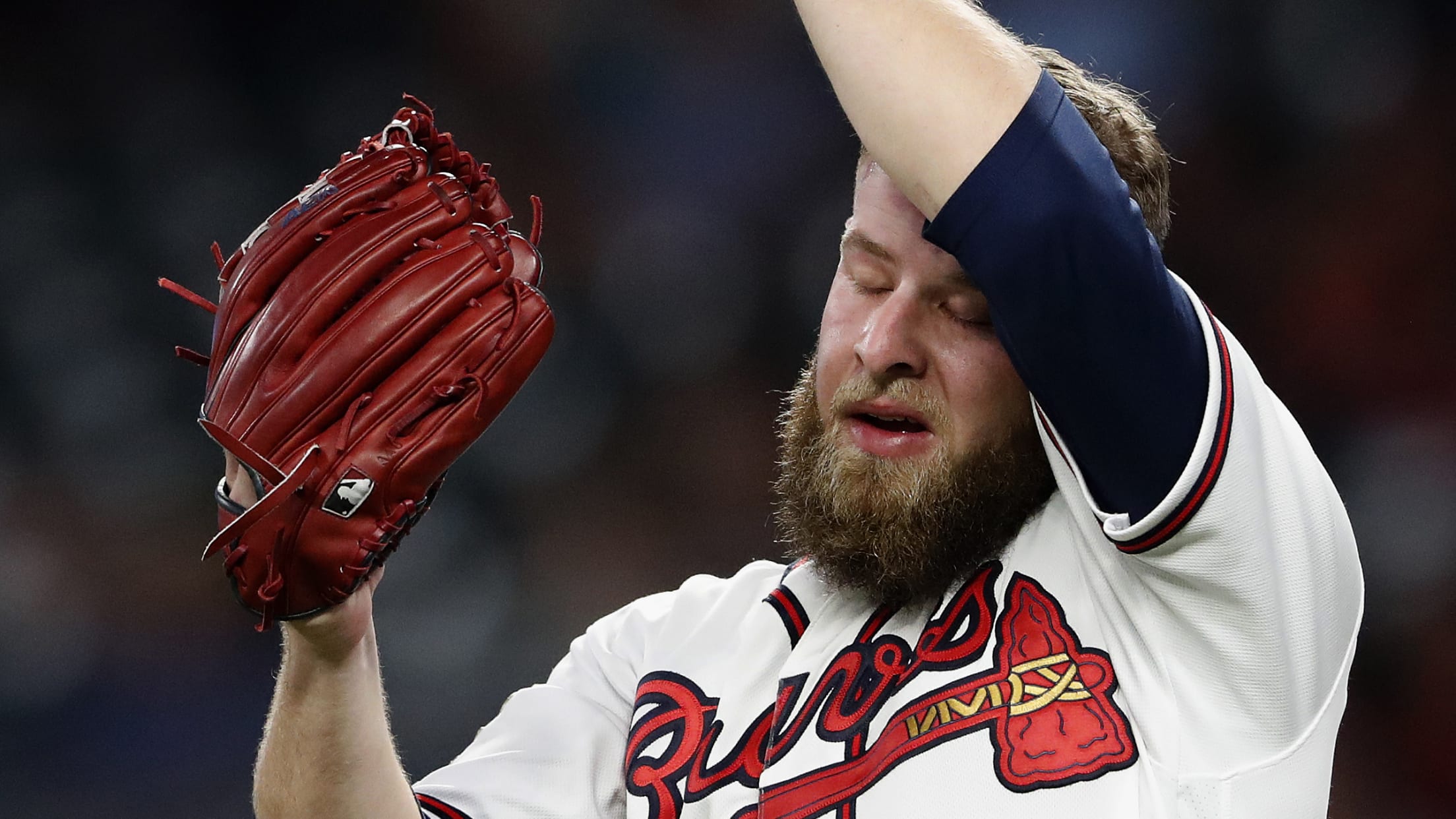 ATLANTA -- After contributing in the lopsided seventh inning of Tuesday night's 9-6 loss to the D-backs at SunTrust Park, Braves left-handed reliever Jesse Biddle accepted accountability and vowed that he and his bullpen mates will never again endure anything like this. "It hurts, but the sun comes up tomorrow,"
Your starting lineups for '26 All-Star Game ...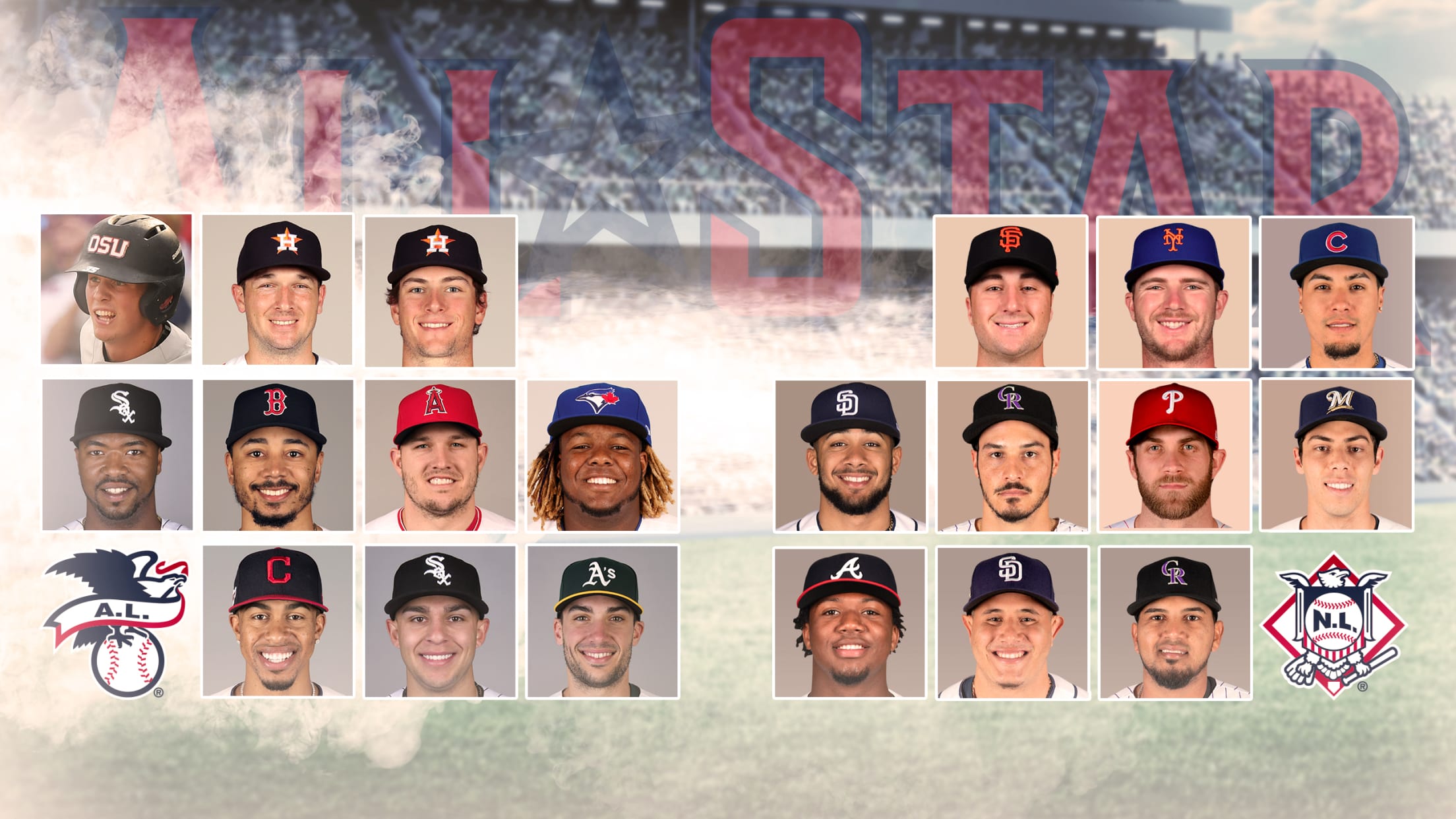 On Tuesday, Major League Baseball announced that the 2026 All-Star Game will be held at Citizens Bank Park in Philadelphia, 50 years after Veterans Stadium hosted the ASG for the United States' bicentennial. (2026 will be the U.S.'s sestercentennial, if you enjoy that sort of nomenclature.) MLB has not announced
Inbox: Can Newcomb regain his touch?
Beat reporter Mark Bowman answers fans' questions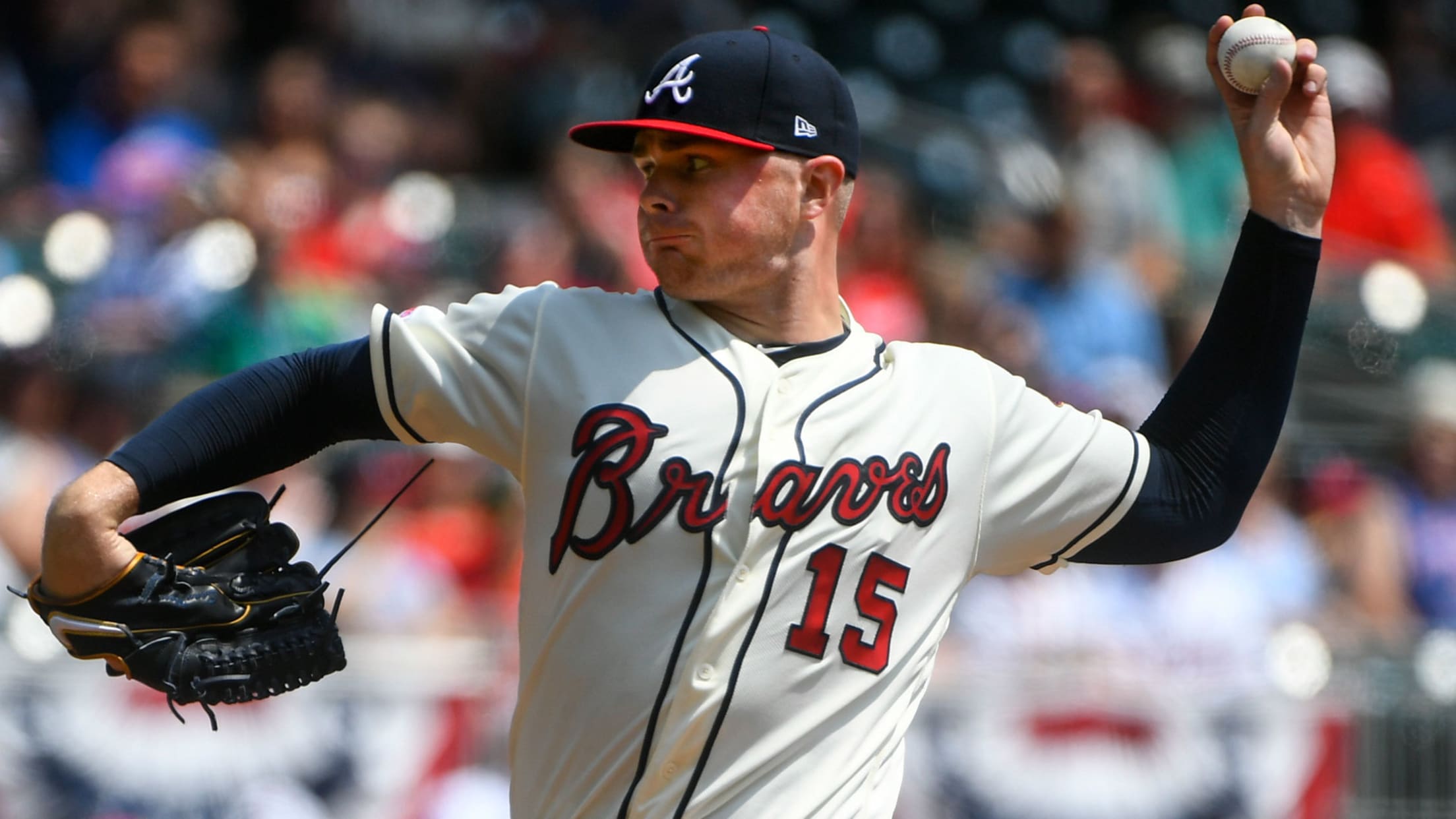 With Newcomb being sent down, do you think the Braves will move on from him and make him available via trade? -- @jackburke36 Absolutely not. Even if he were to be passed by many of the club's rising prospects and it was clear that there was no future room for
Meadows, Acuna nab Player of Week honors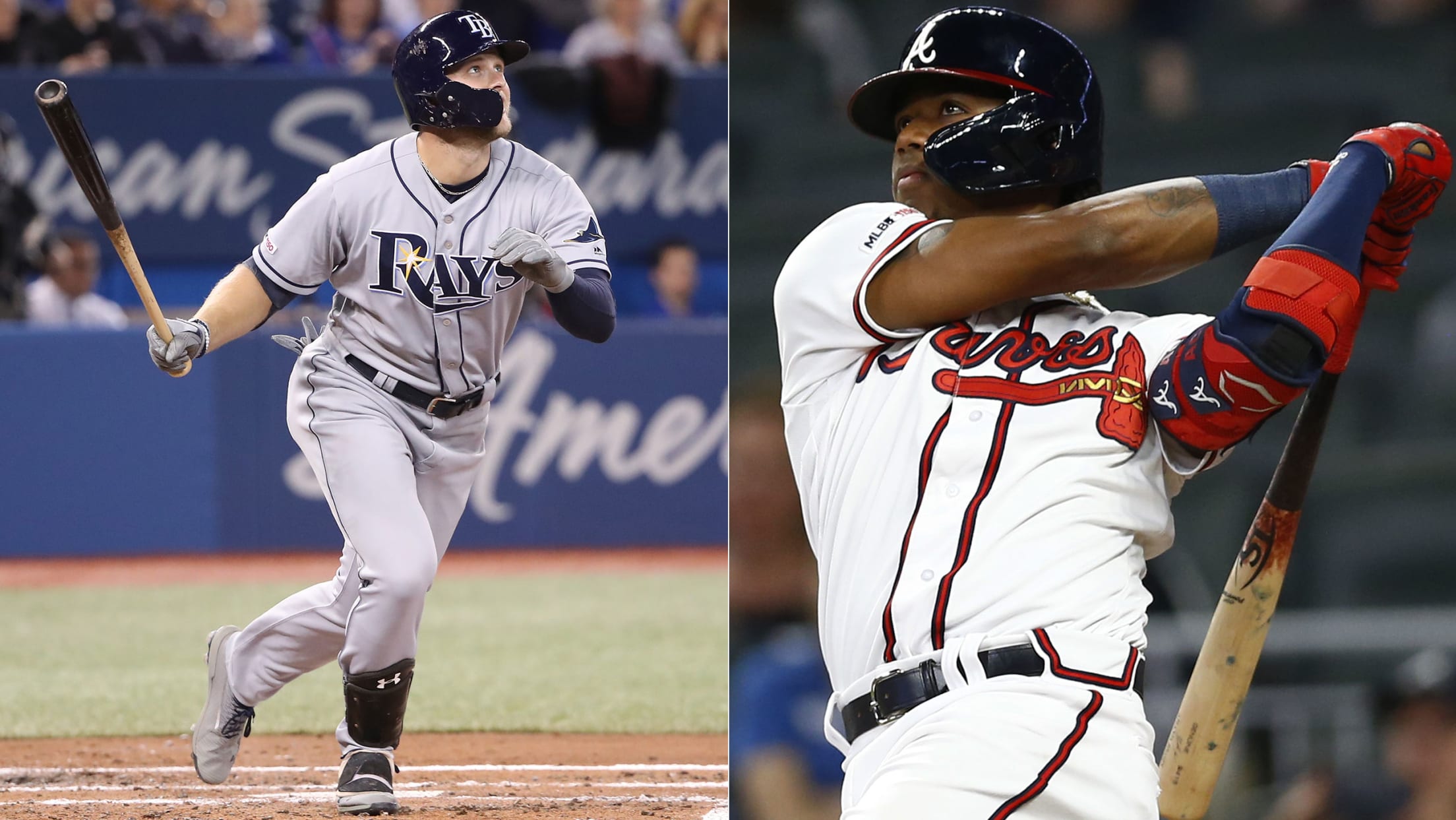 Austin Meadows and Ronald Acuña Jr. were named the American League and National League Player of the Week Award winners presented by W.B. Mason, Major League Baseball announced Monday. Both players are part of the current youth movement in baseball and won monthly league Rookie of the Month Awards last
Braves place Venters on IL with calf strain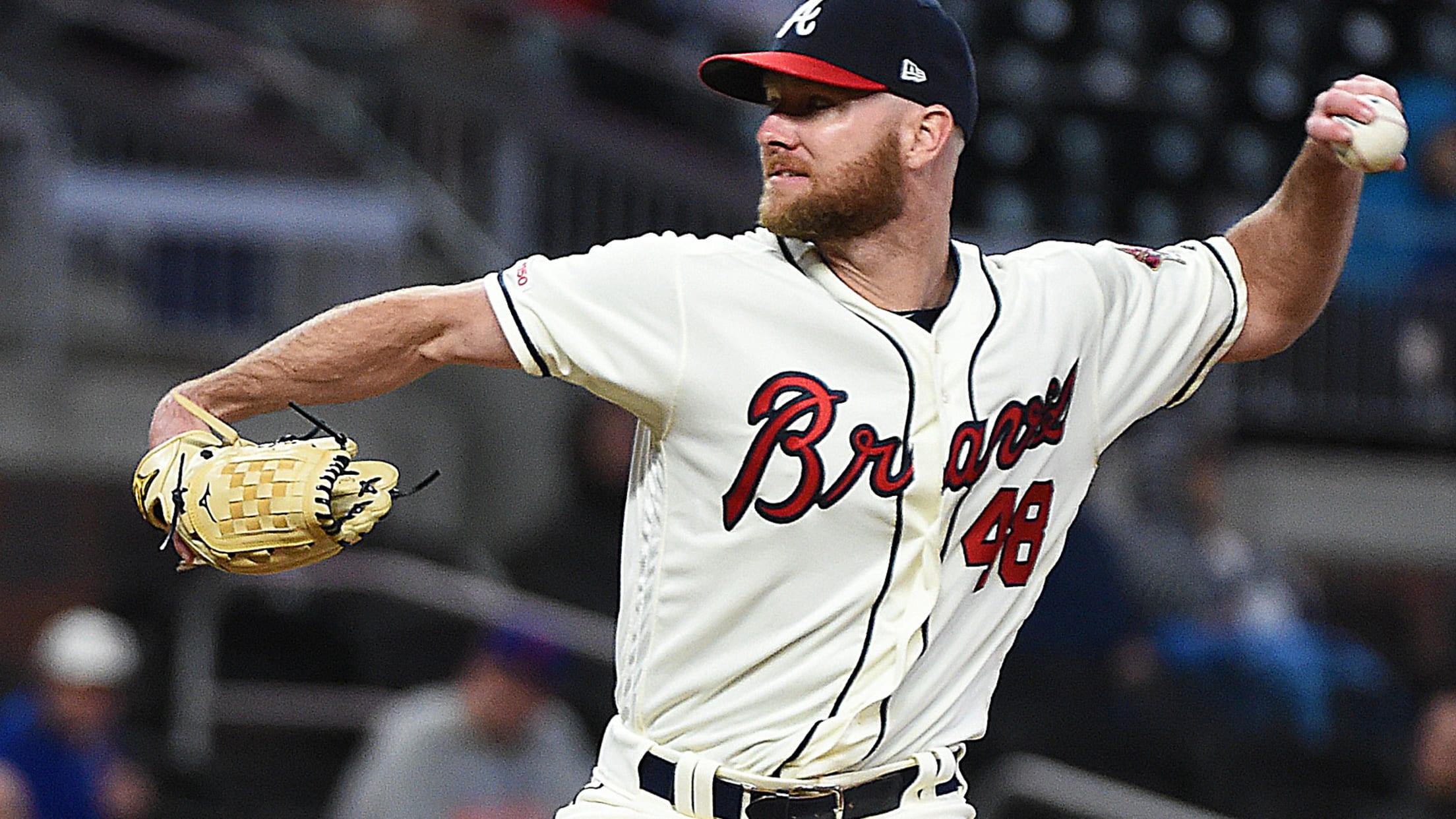 ATLANTA -- Jonny Venters will have a chance to decompress and figure out why the first couple weeks of this season have been so frustrating. The Braves announced Monday afternoon Venters was placed on the 10-day injured list with a right calf strain. A corresponding move will be announced Tuesday.
Albies' leadoff spark key as Braves top deGrom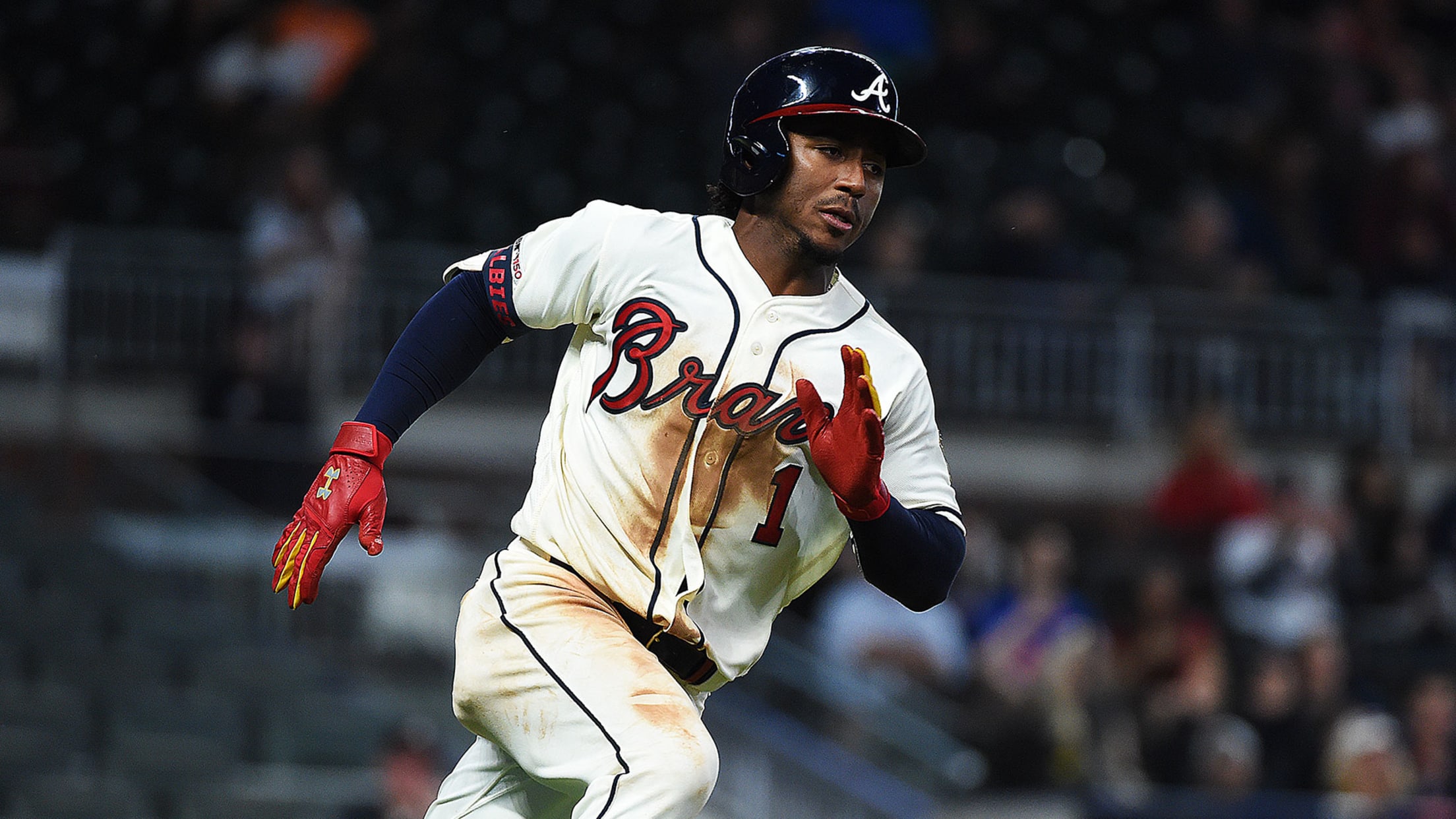 ATLANTA -- As fans clamored for Ronald Acuña Jr. or somebody other than Ender Inciarte to fill the leadoff role, Braves manager Brian Snitker progressed through Spring Training knowing that if Ozzie Albies proved he could handle right-handed pitchers more consistently, he would be placed at the top of the
Vizcaino put on injured list; Newcomb optioned
Relievers Winkler and Webb recalled to add bullpen depth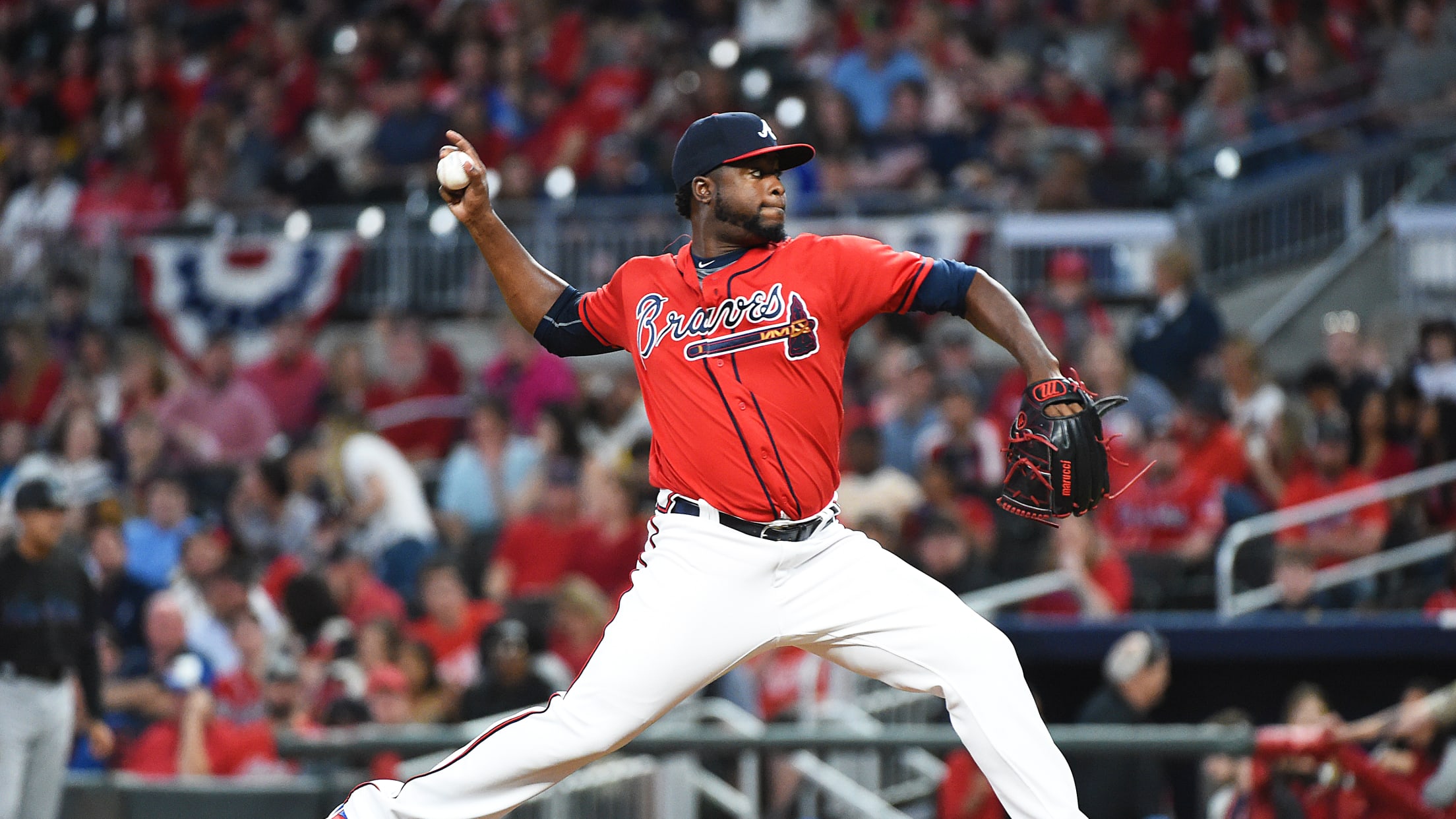 ATLANTA -- Arodys Vizcaíno's right shoulder finally became concerning enough for the Braves to shut him down. Sean Newcomb's fate was sealed when his prolonged command issues forced him to exit during the second inning of Saturday night's win over the Mets. The Braves placed Vizcaino on the injured list